Best Pastry Shops in Saint-Germain
And now for the sweet part of this Saint Germain itinerary guide! Keeping in line with the chic neighborhood vibe, you'll be overwhelmed by the high concentration of excellent bakeries, high-end pastry shops, and fine chocolatiers. I must admit that I've compiled this list through 'hard' work – throughout a few visits to Saint Germain so I wouldn't recommend trying to sample them all in one visit – that can't be good for you. Moreover, don't even think about using the term 'cake' around the patisseries. These are more like sweet works of art – and they cost accordingly at around €5 and up! Aside from the great taste, it's all about the packaging. Even the smallest delights that'll be eaten in just a few seconds are packaged with so much care and perfection.
Bringing the wonderful flavors north from Saint Tropez, if you love vanilla custard, you must try one of these. Inside a delicious pair of brioche slices is a creamy vanilla filling that is irresistible (I am such a sucker for vanilla custard).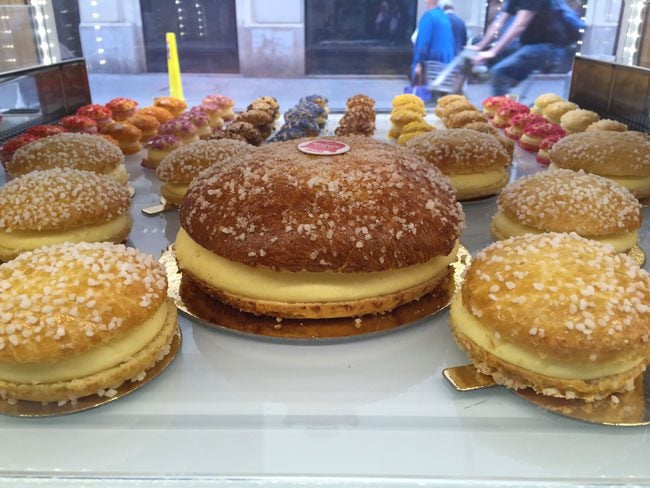 Probably in the top 3 pastry shops I've visited in Paris. It also doubles as an overpriced bakery. The pastries are best eaten quickly but you'll have plenty of time to snap some pictures (outside, of course).

Right next to Des Gâteaux et du Pain, it's all about the display in this one. Sweet works of art are protected by futuristic glass contraptions that rise when you move for the kill.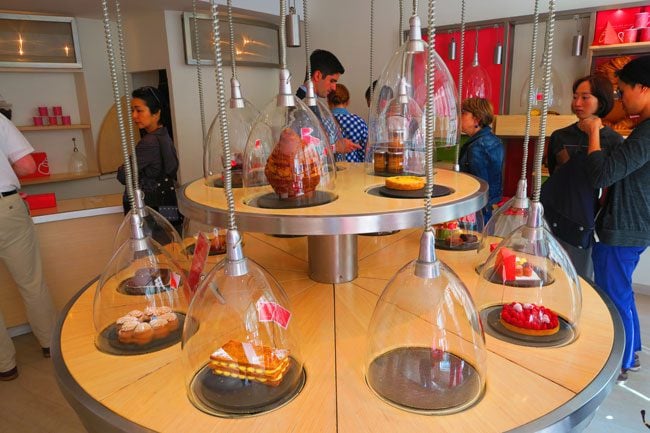 They've been around since 1819 so surely they know what they're doing – right?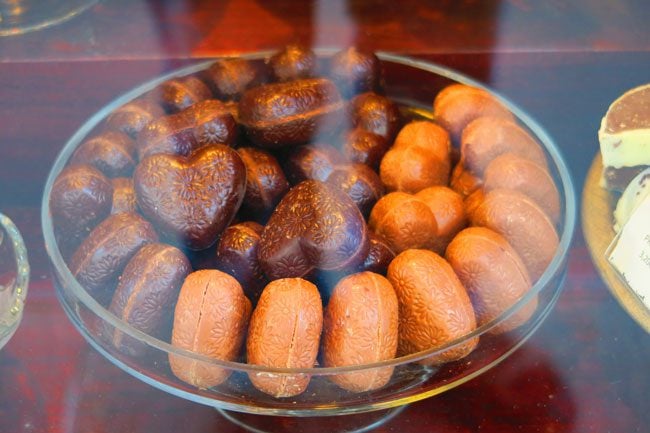 Dubbed the 'Picasso of Pastries', Pierre Hermé is famous for his macarons though the ice cream ain't bad either. There are quite a few locations throughout Paris but no matter which one you visit, you won't be able to resist filling up a box (these small babies aren't cheap though). The flavors are so deliciously unusual and there are always seasonal concoctions. Try the rose, passionfruit, grapefruit, and my favorite – the pistachio. Who am I kidding, try everything!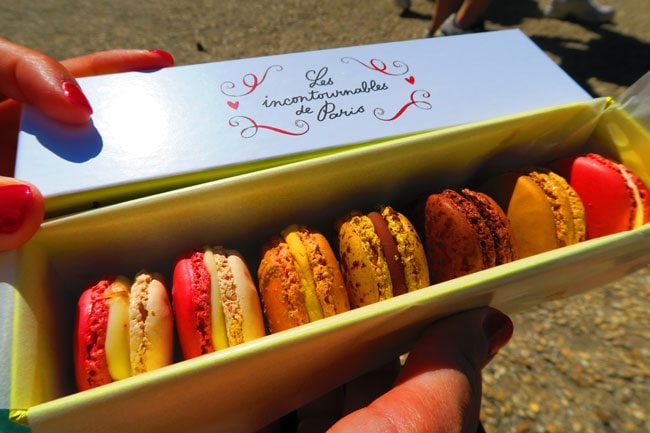 Rivals with Pierre Hermé, Ladurée is world-famous for its macarons. They've been making them since 1862 and they are widely recognized as colorful works of art! Like their rivals, there are Ladurée shops all around town but the one in Saint Germain also has a pleasant-looking restaurant and cafe.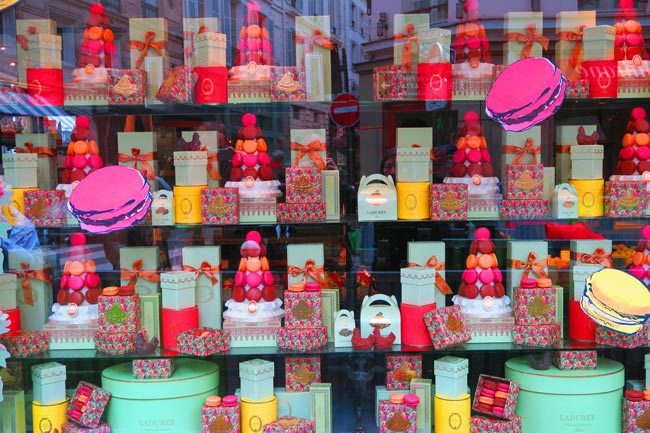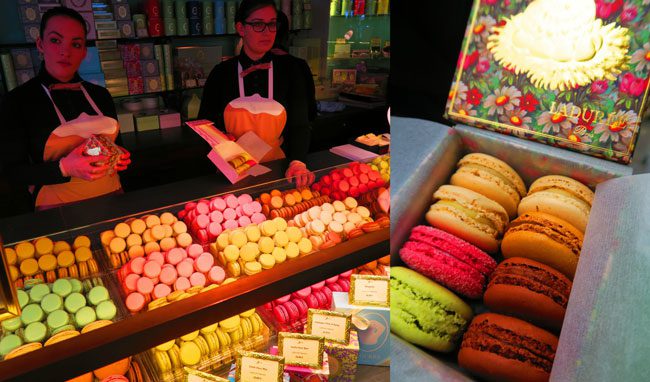 Tucked away in one of the quietest spots in Saint Germain, La Maison du Chou makes one thing but does it well. These tiny fluffy pastries are filled with white cheese and vanilla, coffee, or chocolate.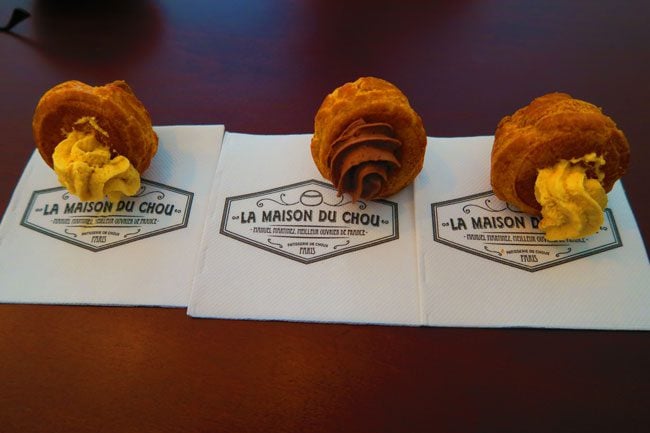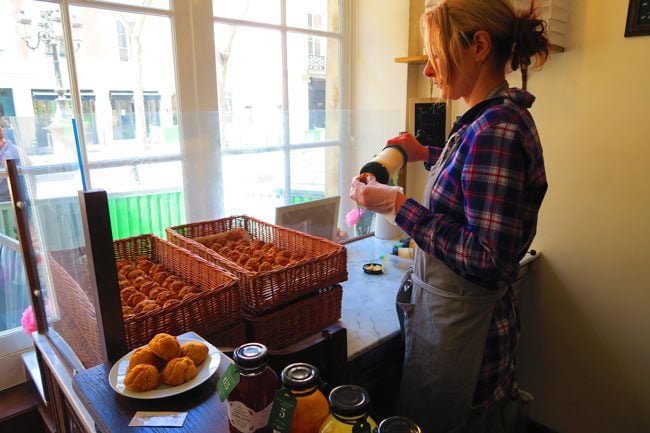 Sometimes too much choice can make things difficult for you and that's exactly the problem you'll face over here. Should you go for the strawberry tart? Or maybe for the chocolate mousse? Tough choices – ah?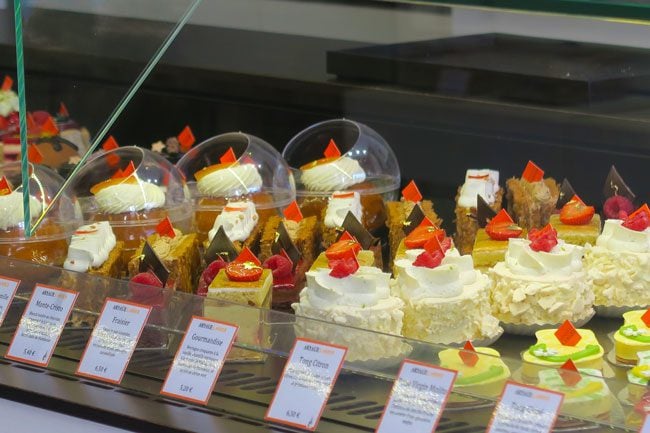 A lot more down-to-earth than its neighborhood rivals, this shop is the kind of place you'll come to stock up on some pastries for a party. That shouldn't stop you from you just popping by for a quick bite and buying a fresh baguette on the way. The vibe is a lot less poshy than in some of the other places I've mentioned (and so is the taste).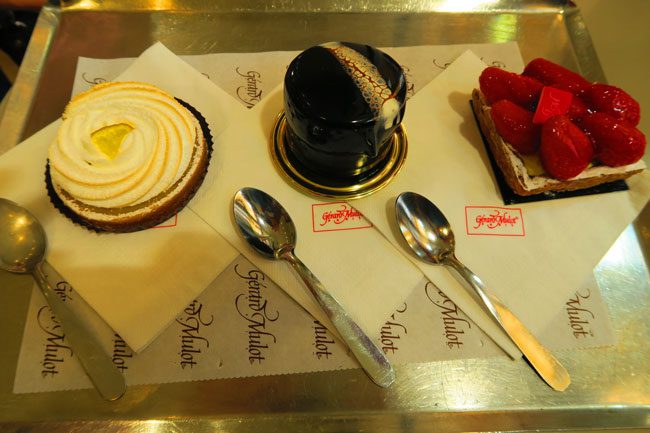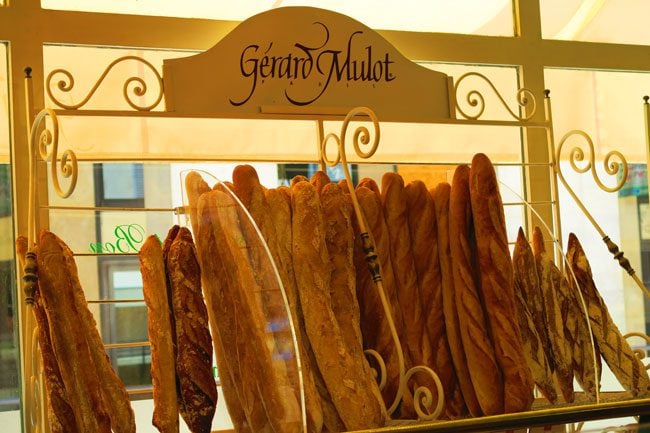 One of the finest chocolatiers in Paris, you'll find a few shops bearing this brand. The best time to visit is on a holiday, where the chocolates put on their festive looks – just like on this particular Easter.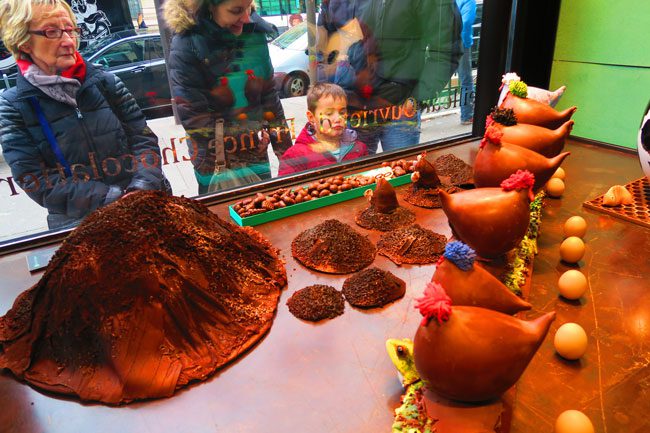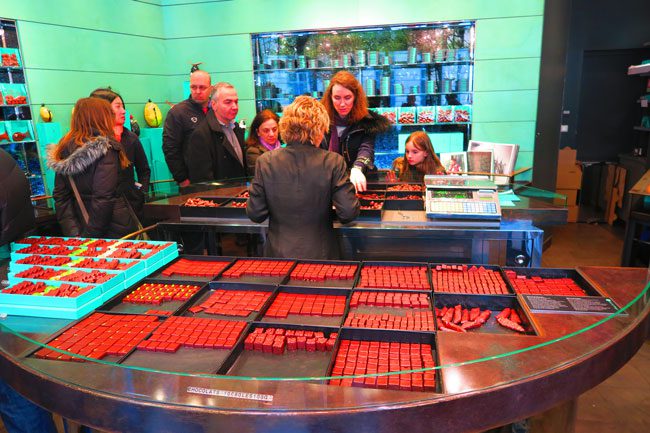 Bonus
If you'll feel like you've just experienced the perfect day in Paris, strolling through the streets of Saint Germain, you are not alone! Every time I came here on a sunny spring day, I felt like I simply didn't want to go home! The good news is that there's a perfect way to end your perfect day in Saint Germain and that's by the banks of Seine.
It's been a few years now that a large chunk of highway that ran parallel to the Seine has been closed off to cars and handed over to pedestrians. Every spring/summer, the best place to end your day in this part of town is right on the river, on either side of the Pont Alexandre III. Lively péniches (riverboats- but referred to by Parisians as 'bars on barges') and pop-up bars spring to life in what has to be one of the nicest spots in all of Paris.
So grab a drink or better yet bring your own, grab a seat on the river and watch the City of Lights come to life! Have a flip through this sliding picture show for sights from this magical spot taken throughout May & June.
What's Next?
Plan the perfect trip to Paris with free and in-depth Paris travel guides, including the Best of Paris collection and a guide to all major Parisian neighborhoods.