Tahiti! Just the sound of that name stirs up exotic images in your mind. If you're visiting French Polynesia, there's no way of avoiding the big island. But 'the Queen of the Pacific' offers so much more than just last minute shopping. Home to the only big city in French Polynesia – Papeete, you'll love strolling through its colorful market and busy waterfront. Dig a bit deeper and head out of town to discover the famous black sand beaches, ancient archeological sites, surf spots & laid back seaside villages. Looking for that postcard view? Venture into the uninhabited interior on a hike or 4X4 adventure, get up close and personal with giant volcanic peaks and cascading waterfalls coming out of everywhere. The best part? You might be the only one there! This Tahiti Travel Guide will help you make the most of your time on the big island.
About This Guide
Tahiti is often the name used for the entire 118 islands and atolls that make up French Polynesia, though it is an island on its own. I spent three months in French Polynesia and over two weeks in Tahiti, as part of a six-month backpacking trip across the South Pacific Islands. During the following years, I returned several times to Tahiti both as a traveler and group leader. This travel guide to Tahiti was written based on my experiences and is meant to help you make the most of this once in a lifetime destination. The Tahiti Travel Guide is geared towards independent travelers, but any visitor will find it useful. In this article, we'll explore the island of Tahiti.
Heading off to French Polynesia? Free travel guides to 11 islands await you, plus tailor-made services to make your vacation to paradise unforgettable!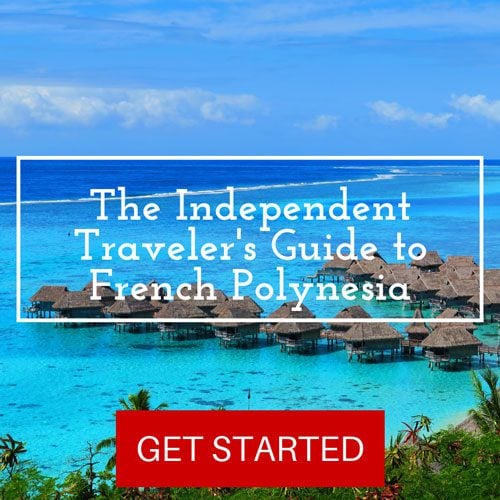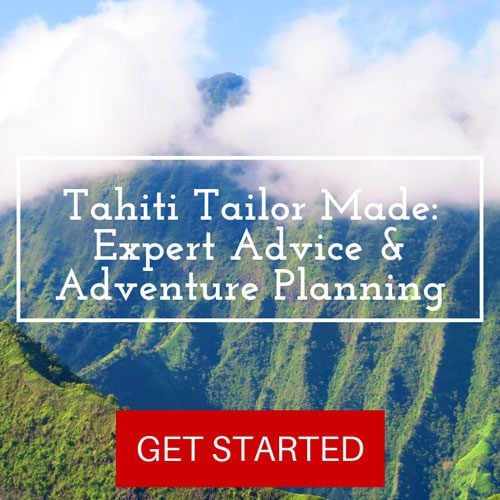 ---
Visiting other South Pacific destinations? Get some tips on how to island-hop in the South Pacific and check out these travel guides to the Cook Islands, Samoa, American Samoa and Vanuatu
Why Should You Visit Tahiti?
The fact is there is no way to avoid setting foot in Tahiti. It is French Polynesia's international gateway and all visitors arrive and depart from Faa'a International Airport. However, Tahiti is totally worth a few days. The big island may feel out of place at times, but nothing beats the vibe of the Papeete Market, the dramatic interior that so few explore, the hiking, and the opportunity to head out on a proper road trip. If you're looking for something beyond the white sand beaches, spend a few days exploring Tahiti.
What's Included In This Guide To Tahiti?
Background, map & where to stay in Tahiti
Top 10 things to do in Tahiti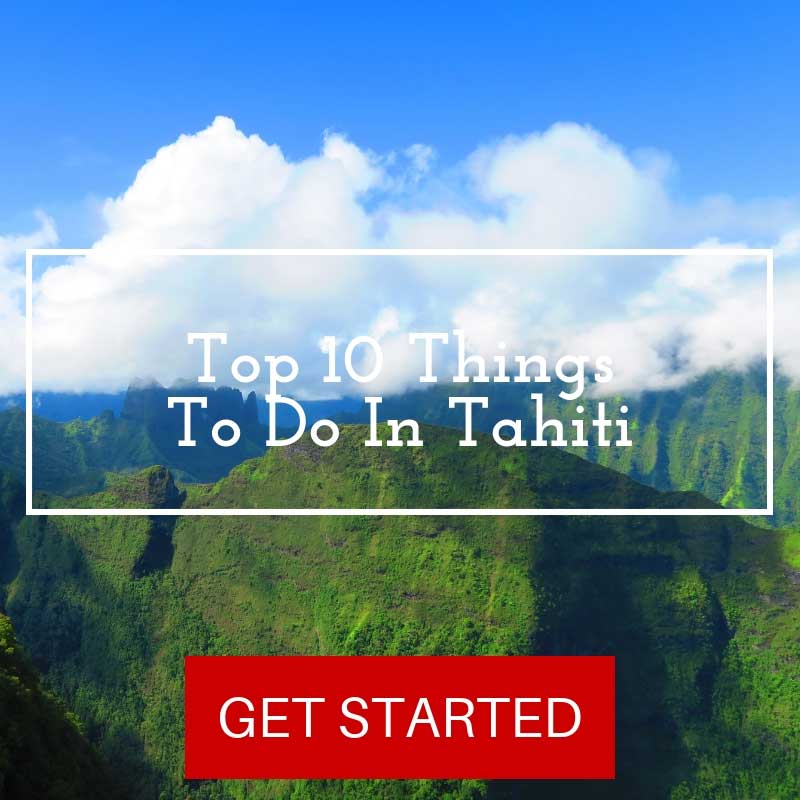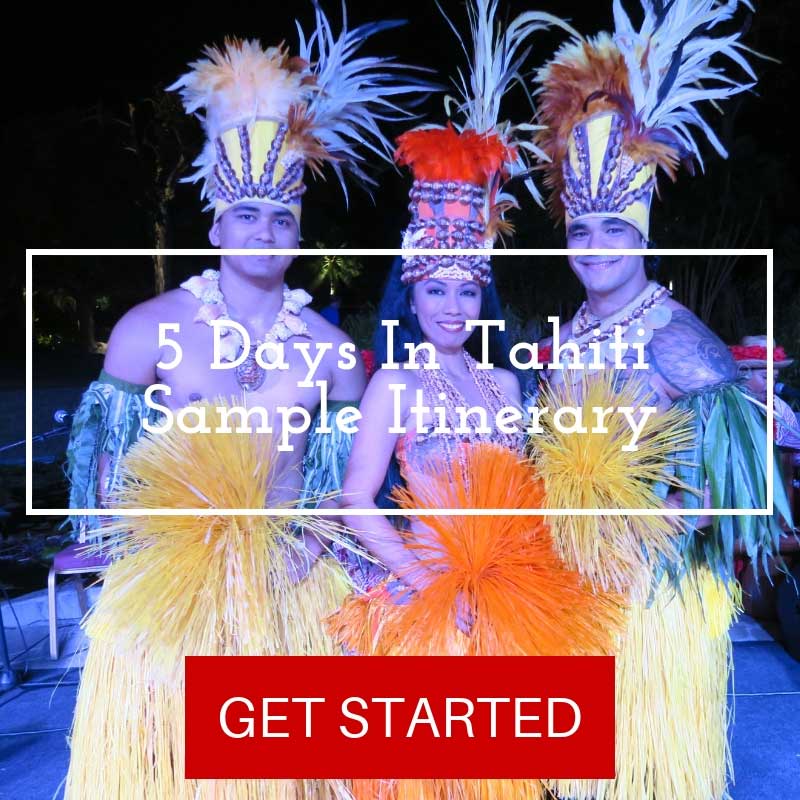 ---
Tahiti Travel Guide Map
Click on the image to open in Google Maps. This map features all the Papeete and Tahiti highlights mentioned in this guide.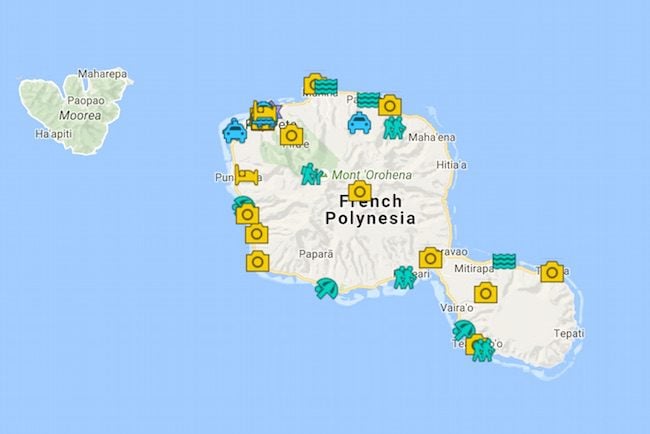 Where To Stay In Tahiti?
Unless you'll be renting a car for your entire visit to Tahiti, I highly recommend staying in Papeete. That way, you can enjoy the big city and rent a vehicle when you want to explore the island. If it's the resorts you're looking for, they're all outside the city in a more quiet and beachside setting. The best ones are the InterContinental, Sofitel Tahiti, Pearl Beach, and Manava. For a classic backpacker hostel in Tahiti, have a look at the Mahana Lodge.
Here are some of my favorite choices, where I actually stayed at:
Sofitel Tahiti: formerly Le Meridien Tahiti, this luxury four-star resort changed hands in October 2018 and is now part of the Sofitel chain (its current official name is Hotel Tahiti Ia Ora Beach Resort). Its location is second only to the five-star InterContinental, taking up prime real estate along a pretty beach that faces Moorea on the island's sunny west coast. The resort is about a 15-minute drive from the airport and 25 minutes outside of Papeete. A taxi to each of these destinations should cost between $30-40. What I especially liked about the resort is its tranquil setting along with its incredible buffet dinner and show – not to be missed!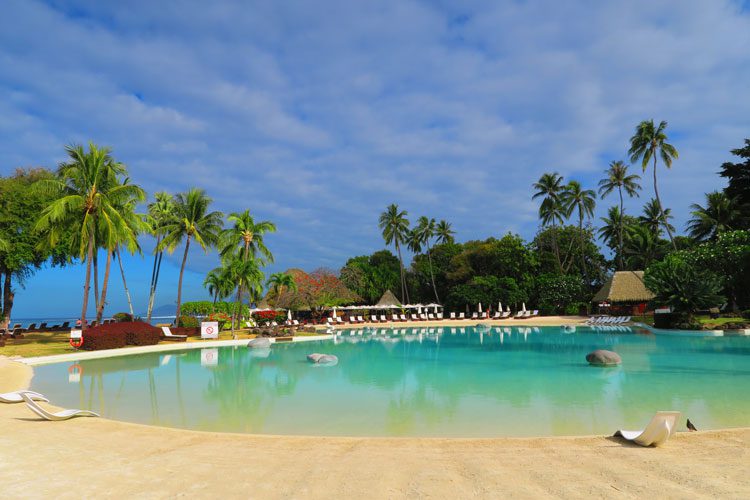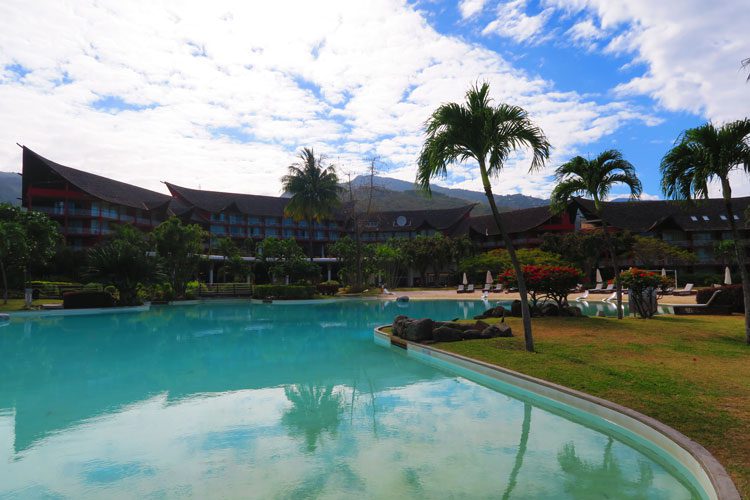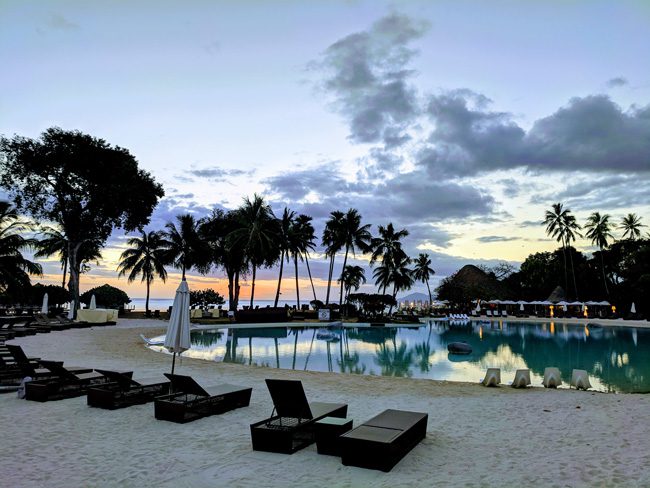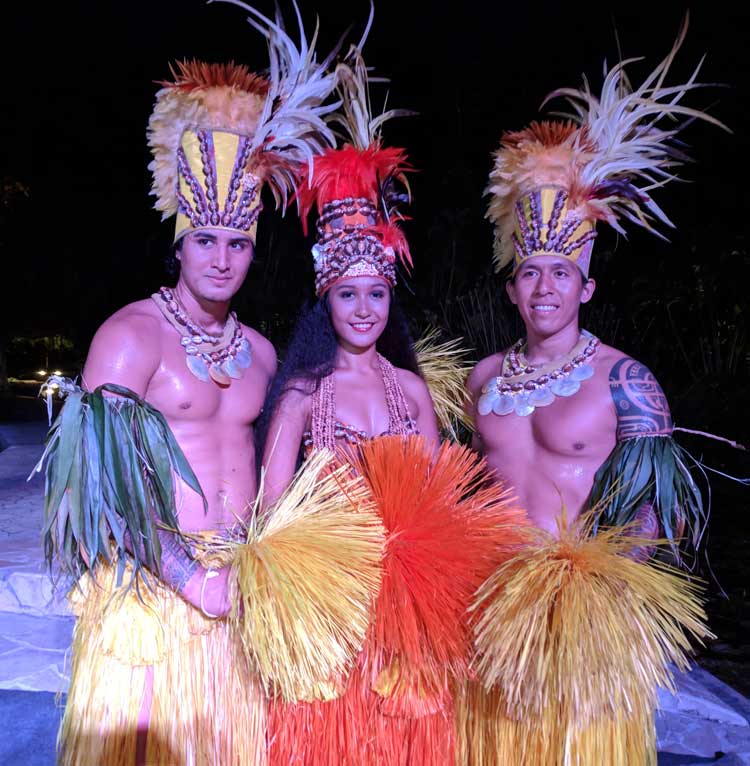 Pearl Beach Resort: one of the better options in Tahiti, the Pearl Beach Resort is located on a pretty black sand beach in the district of Arue, about 15 minutes east of Papeete. Rooms are spacious and the ones facing the lagoon offer both luxury and tranquility. The breakfast buffet and dinners are OK, nothing to write home about but more than adequate. The resort offers dinner guests shows once or twice per week. I was lucky to see the show from the Marquesas Islands which was quite impressive. The resort also offers free shuttles to Papeete several times per day.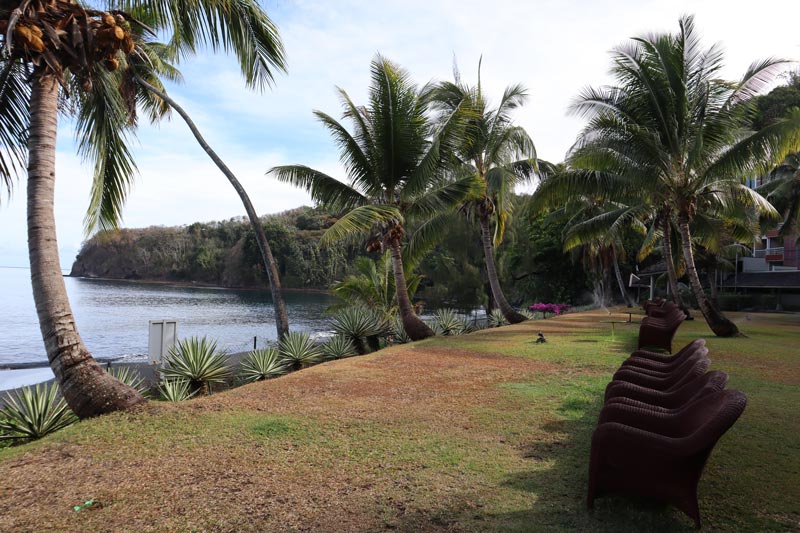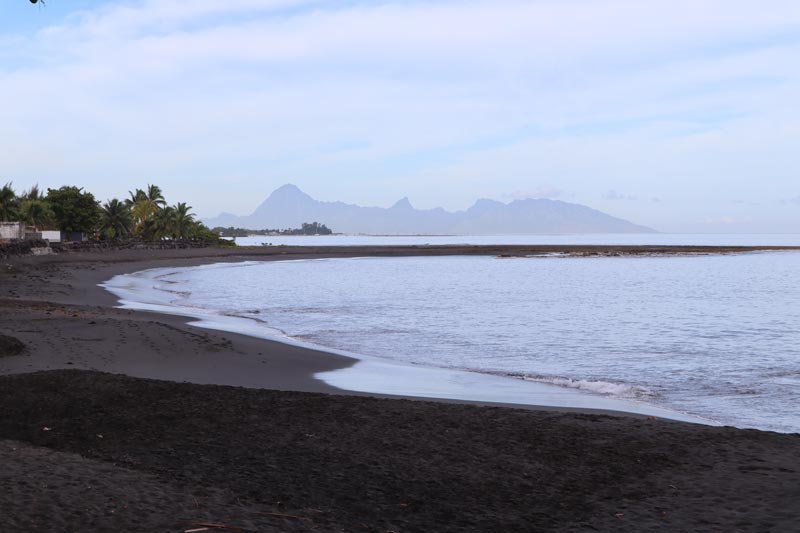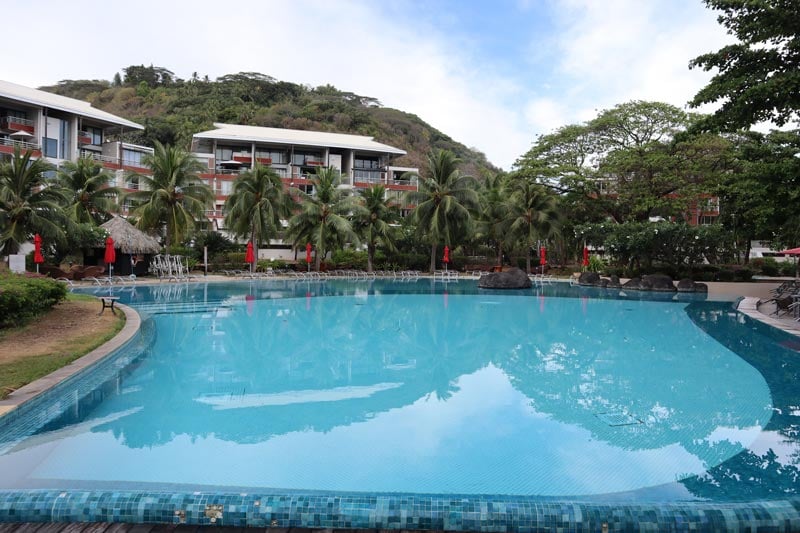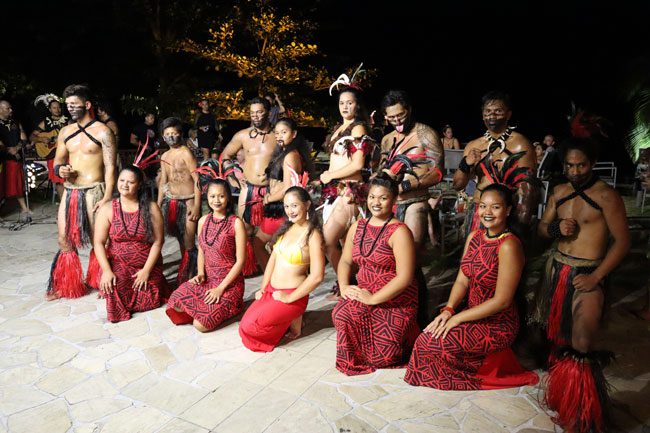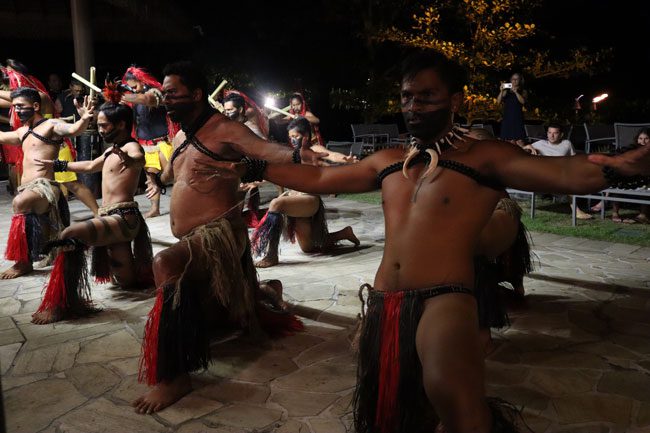 Hotel Sarah Nui: This 3-star hotel has a great location, walking distance from the ferry terminal, market and all the Papeete highlights. Rooms are air-conditioned and equipped with a mini-fridge, a safe and some even with a small kitchenette. Above all, there's excellent free Wifi throughout the hotel!
The hotel provides a free shuttle service from the airport and free parking if you'll be renting a car. For an extra 1,800F, you can also enjoy an excellent buffet breakfast. A slightly more upscale hotel in the heart of Papeete is the Hotel Tahiti Nui.
Fare Rea Rea: if you're looking for budget accommodation in Tahiti, look no further than Fare Rea Rea. I found this place on Airbnb and stayed here 3 times on separate occasions! Owned and operated by Luc and his lovely wife, this listing consists of several rooms centered around a common area and a swimming pool. It's the type of place to interact and meet other guests while enjoying the warm hospitality offered by the hosts, who truly care about backpackers and budget travelers.
You can choose from shared or private rooms to suit your budget, and the best part – there's air conditioning! Other things to note: airport pick up/drop off can be arranged for 2,500F, WiFi is lightning fast, if you're sharing a bathroom and shower – there's only one of each but the shower has warm water, safe storage is available in your room and lastly – you're about a 20-minute walk from the market/ferry and about 3 minutes away from a supermarket. This is a great find in Papeete! You can book directly via Airbnb (here's a link to all the rooms offered) or by emailing Luc directly at lfrancois.tahiti@gmail.com. Tell him I said hi!
Recommended pensions in Tahiti: pensions are small family-owned and operated lodges that are the equivalent of a bed and breakfast, though some offer half-board stays that include dinner. From my experience, I recommend Pension Fare Suisse which is in the heart of Papeete (though at the top of a small hill) and Pension de la Plage which is located on the west coast about 15 minutes out of the city center.
Here's a list of all Tahiti accommodations that can be booked online.
Facts & Brief History
Tahiti is the largest island in French Polynesia, home to the capital Papeete and the economic & political center of French Polynesia. Roughly 70% of French Polynesia's total population resides in Tahiti (~ 180,000). Tahiti is shaped like a 'figure eight', consisting of two islands connected at the hip like Siamese twins. The bigger of the two is Tahiti Nui and the smaller sister is Tahiti Iti. Tahiti Nui is home to the bulk of the population, living on the scarce flat land by the beach and even on the mountain slopes around the capital. Tahiti is a high island with a coral reef present around most parts. It was formed by a now extinct volcano, whose crater forms the island's uninhabited interior, circled by massive peaks – of which the highest of which is Mount Orohena (2,241 m).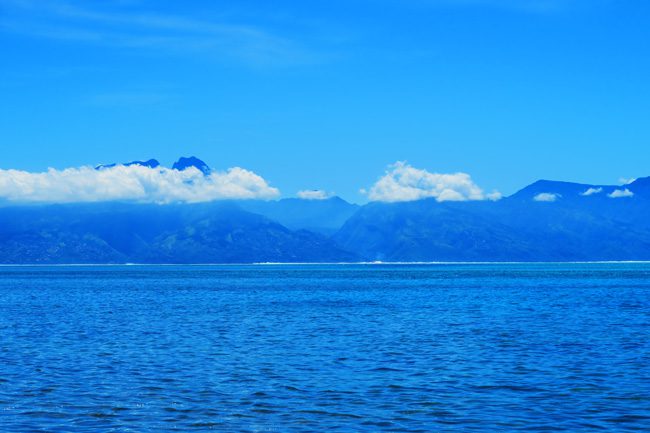 Tahiti is part of the Society Islands and was not the first island to be settled in French Polynesia. It is believed that it was one of the last to be colonized by the ancient Polynesians, on their incredible voyage across the South Pacific Ocean which probably started from somewhere in Southeast Asia thousands of years ago. Pioneers arrived on giant double-hulled outrigger canoes – with one section devoted to plants, animals, and tools, while the other served as housing for the sailors and their families.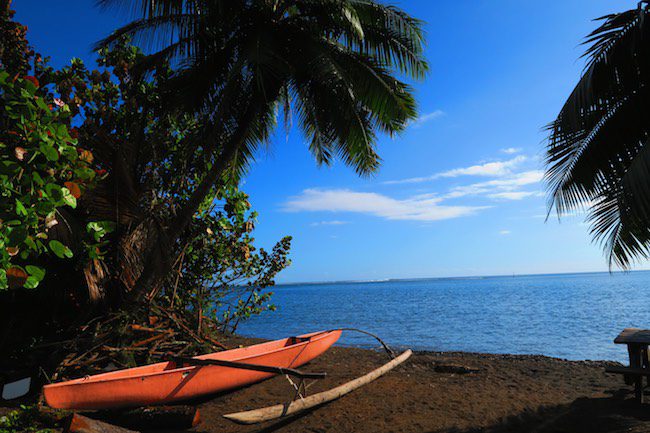 Contact with Europeans started in 1767, with the arrival of British captain Samuel Wallis. Other maritime 'celebrities' to visit Tahiti include Captain James Cook, Bounty captain William Bligh and even famous 'mutineers' – who returned here after taking over the ship from Bligh. With the Europeans, arrived the missionaries. First, it were the British Protestants, followed by the French Catholics. The expulsion of two French missionaries in 1836 sparked the beginning of a French takeover of the island, with its annexation to France from the Kingdom of Tahiti in 1880.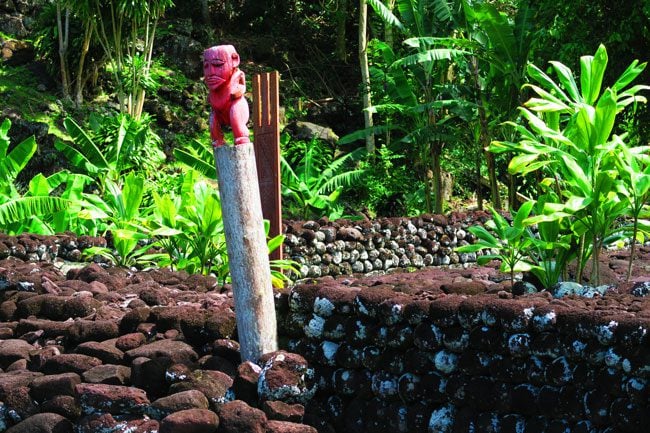 In 1946, Tahiti and French Polynesia became a French overseas territory. These days, Tahitians enjoy somewhat of a cosmopolitan life – with easy access to the big city of Papeete and all it has to offer. While traffic is bad and housing is scarce around Papeete, the further you travel out of town – life becomes more traditional and easy going.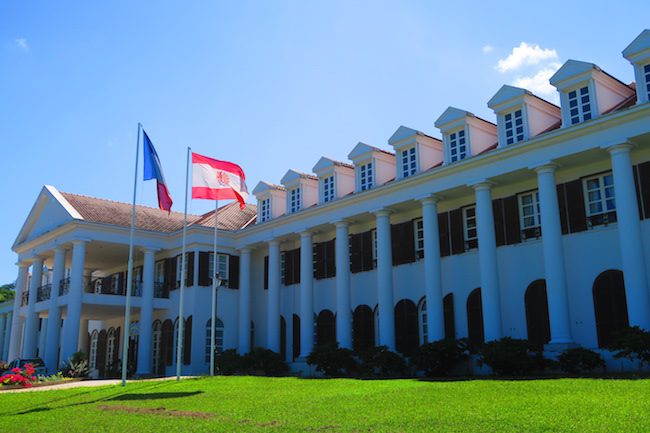 Tahiti Island Travel Tips
Listed here are specific travel tips for Papeete and Tahiti Island. Be sure to also read the French Polynesia Travel Guide, filled with general travel tips to paradise.
Recommended Reading
How Many Days Do You Need In Tahiti?
To really see the island of Tahiti, plan to spend at least three full days exploring the island. Have a look at these 24-hour, 3-day and 5-day Tahiti itineraries.
What To Pack For Tahiti?
Tahiti is a tropical destination, and as such – I recommend packing clothes that dry quickly and keep moisture (a.k.a sweat) out. Have a look at the X Days In Y Packing List for recommendations on what to pack for Tahiti based on my experience of island hopping for three months.
When Is the Best Time To Visit Tahiti?
Tahiti is best visited during the dry season (May – October), which is also the cooler season. Expect more frequent sunny days, a cool breeze, less humidity and a need to put on a jumper in the evening. July sees the Heiva festival – a national celebration of Polynesian culture, August hosts the Billabong Pro surf championship, and whale watching is possible from July to October. That said – fear not visiting during the wet season (Nov – April) if you're coming for an extended vacation. There is a lot of rain, mountains often covered in clouds – but that's not the rule of thumb. I visited French Polynesian during the rainy season and all the photos you see were taken during this time. Bottom line: the dry season has much more calm & predictable weather, the wet season can be a bummer if you fall on a bad week.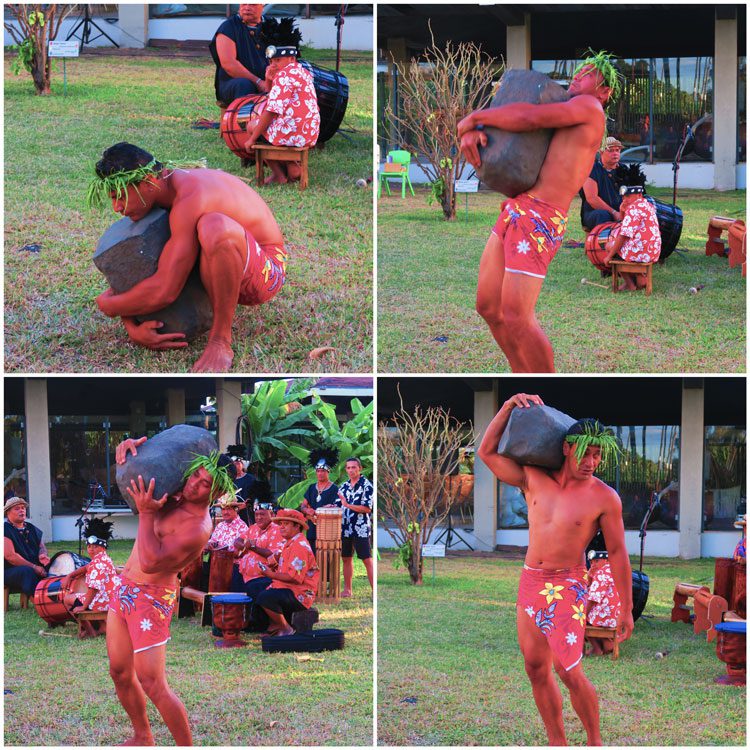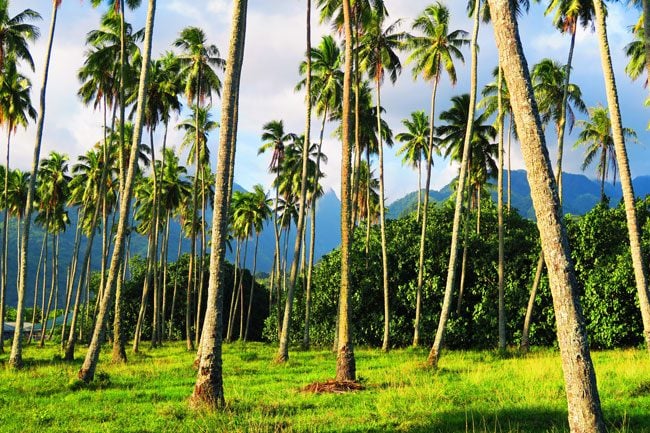 Tahiti Average Costs
Here's a breakdown of my costs from Tahiti. I stayed at a hotel in central Papeete, ate mostly outside, rented a car for 3 days and joined one organized tour.
Exchanging Money In Tahiti
The local currency in French Polynesia is the Pacific Franc (XPF) and you will no doubt need to get some. The easiest way is to withdraw cash when you land at the airport (check with your local bank what the withdrawal fees will be). However, if you need to exchange money, you have two options (without mentioning currency exchange agents):
At your hotel: if you're staying at a proper hotel or resort, you should be able to exchange USD and Eur at the going exchange rate which is a pretty comfortable deal. The only catch is that you're limited to about 200€ per person per day.
At a local bank in Papeete: if you visit during opening hours, you can exchange major currencies such as USD, AUD, NZD, Euro, Yen, Pound and Swiss Francs. However, there might be a limit of $460 per person per day (plus a fee of about $10). So it doesn't make sense if you need to exchange a lot of cash. If you are not traveling on your own, you can bypass the limit by coming with your travel party, since the daily limit is per person. Be sure to have your passport with you and be prepared to wait in line for a good 20 minutes or longer.
At an automatic machine: Banque de Tahiti operates an automatic foreign exchange machine at their branch just across the street from the tourist information center (just after the Vaima shopping center). The advantages of using it are that it's in operation all the time (like an ATM), fees are low (about 460F per transaction), and there appears to be a much higher limit (I exchanged $750 in one go). No ID required but keep in mind that the machine might be out of order and in no hurry to be fixed.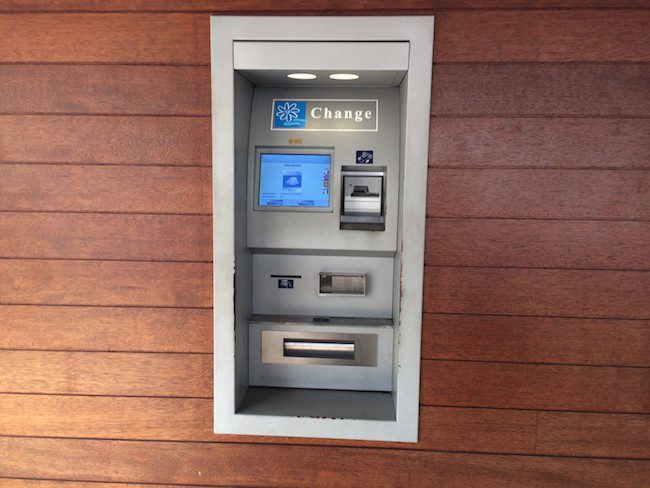 Getting Around Tahiti
By bus: Tahiti is the only island in French Polynesia with 'proper' public transportation. Lines serving the oceanside villages commence just behind the Banque de Tahiti and run on (somewhat) set schedules starting very early in the morning (not sure about Sundays). Fares start at 200F, which will get you to and from the airport. I used the bus quite a few times to get from Papeete to the airport. It will take about 20-30 mins. Exact fare not needed.
By taxi: taxis are notoriously expensive in French Polynesia. The short ride to and from the airport to Papeete will start at 1,500F and you'll add a few hundred Francs per each piece of luggage. Trips to other parts of the island can be quite expensive. You can expect to pay a minimum price of 2100F to get by taxi from the airport to central Papeete.
By car: renting a car in Tahiti (and in French Polynesia), is an expensive affair. Expect to pay between 4000-8000F per day, depending on the rental duration and transmission (manual or automatic). Avis Pacific Car offers a new fleet of cars, excellent customer service, free pickup & drop off and also have a branch in the center of town. They'll also refund any unused days in your contract and offer prepaid wifi hotspots within your car. Email the Avis Pacific Car reservation center in Tahiti (reservations@avispacificar.pf) prior to booking online. They'll extend an extra 5% discount or more for X Days In Y readers (just mention X Days In Y)! Eco Car & Tahiti Easy Car are located right outside the airport and offer rentals at lower rates. Always check if insurance and unlimited mileage are included. Keep in mind that lately (May 2017), there are have been negative comments about Eco Car, claiming they falsely charge for damages 'discovered' when returning the car in rentals where full insurance has not been selected. This was a turnoff for me and I always opted to rent with Avis. Newcomers Hertz Tahiti and Tahiti Auto Center are also options for renting a car or scooter in Tahiti.
By foot: only visiting Papeete? The city, more like a town, can easily be explored by foot.
I highly recommend exploring the island of Tahiti – there's lots to see around the coast. The best way to experience the island is by renting a car and driving around at your own pace. The road around Tahiti Nui is about 120km's, with Tahiti Iti being much smaller but impossible to completely circle by car.
Driving In Tahiti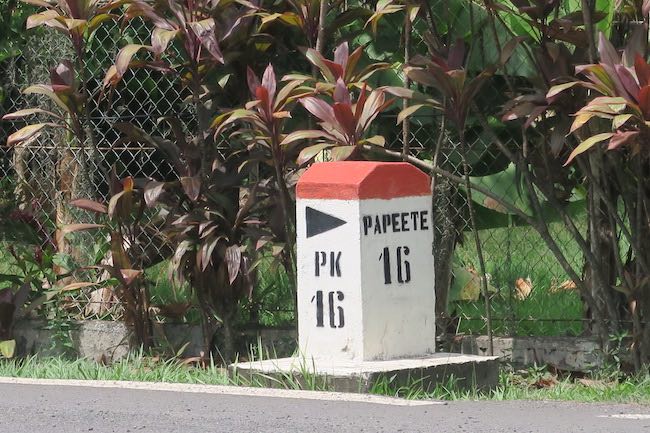 Driving in Tahiti is fairly easy once you get out of the endless traffic jams of Papeete. Outside the city, a highway (believe it or not) extends for a few kilometers, before turning into a rural road (you'll hardly drive faster than 70 km/h). Roads are in good condition and all points of interest are clearly marked. As on many islands in French Polynesia and in France – Tahiti uses the PK markers, measuring road distance from Central Papeete and Taravao. You'll see these markers on the roadside.
Sundays In Tahiti
Pretty much everything is closed on Sundays in Tahiti. However, the Papeete Market has a special 'Sunday edition', starting very early and running until about 9 am. Only the food stalls are open and they spill over to the streets outside the market. Grab your breakfast outside and head inside for some sugar cane juice – only available on Sundays!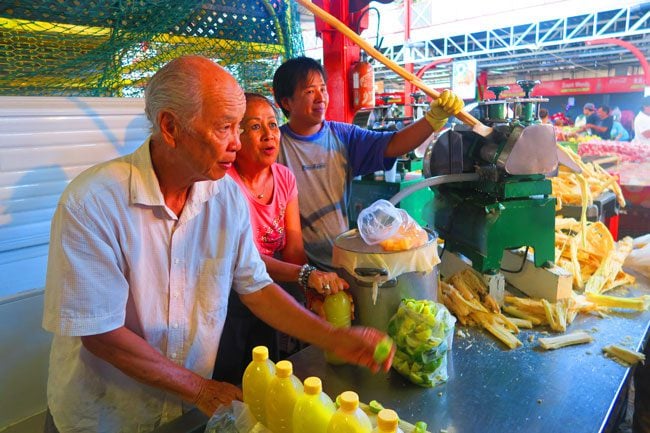 Drinking Water In Tahiti
Water is safe to drink in Tahiti and Papeete but it's best to ask at your accommodation. It is the big city after all.
Safety In Tahiti
Tahiti is home to many less fortunate Tahitians, some arriving from other islands with failed hopes of finding a job in the big city. Papeete is safe during the day but certain parts should be avoided at night. Inquire at your accommodation.
Tourist Information Office
The friendly staff at the local tourism office can really help you with sorting out your visit to Tahiti and the outer islands, share useful maps and equip you with brochures.
How To Save Money In Tahiti?
Use public buses whenever you can. If you land or depart at a reasonable time, and just carry a backpack – taking the bus to and from the airport is super easy.
Have a look at Airbnb and Couchsurfing options. There should be plenty of those.
Don't discount those tourist maps and brochures at the tourist office! They will have a few very useful coupons (like X% of car rental).
Doing some shopping? There's lots of competition among Papeete shops catering to tourists. Take your time and compare prices. Keep in mind that bargaining is not customary in any South Pacific Island. Don't forget that some items qualify for a tax refund upon your departure or even on the spot.
Have your (breakfast and) lunch at the Papeete market and your dinner at the roulottes at Place Vaiete
Drink tap water. It should be perfectly safe, just double check.
Things To Do In Papeete
Check out these one, three and five-day sample Tahiti itineraries to see how to divide your days on the big island
While Papeete is the largest and busiest city I've visited while traveling across the South Pacific Islands, it can easily be explored in one day. With a colonial feel, a lovely waterfront, the best market on the islands and lots of food options – Papeete certainly has some charm to it.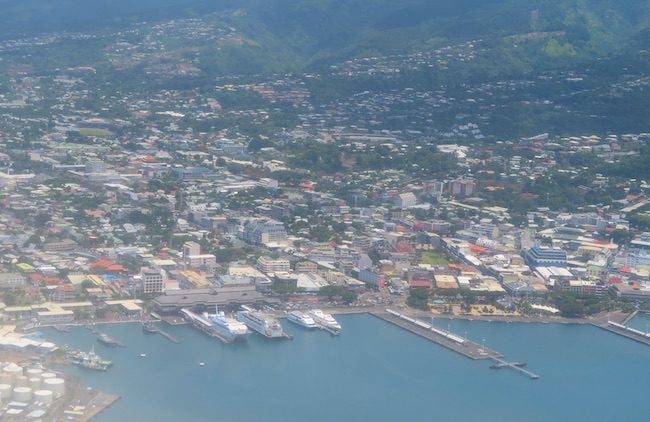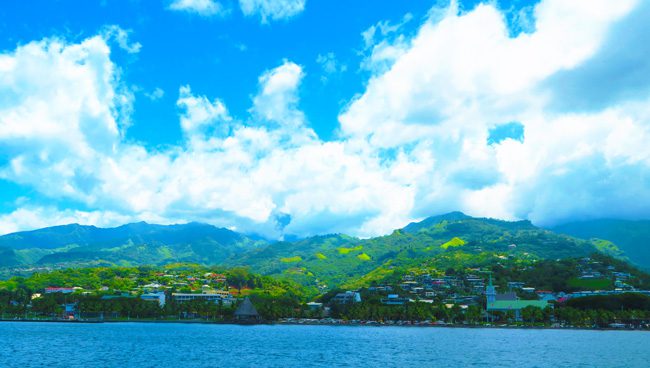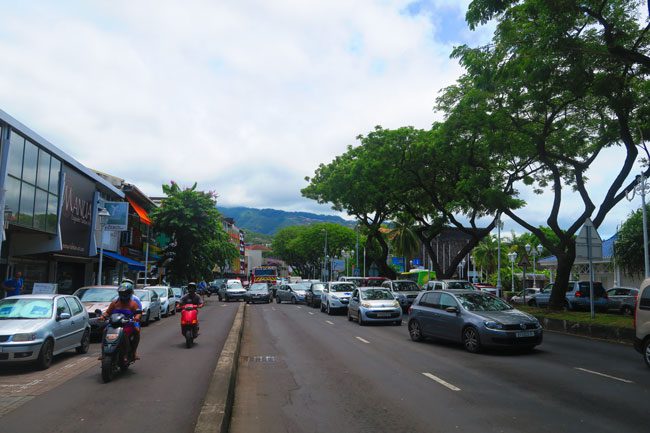 Papeete Market
By far the best market in the entire South Pacific, ahead of even the Punanga Nui Saturday market of Rarotonga in the Cook Islands. The Papeete municipal market (marché de Papeete) is open daily from 7:30 am – 5 pm and on Sundays until 9 am. The covered market is really the beating heart of Papeete and is a must-see for visitors and locals alike.
Enjoy the ukulele tunes at the entrance and grab an ice cold coconut, as you set to explore this exotic market. The bottom floor is home to souvenir stalls, fruits & vegetables, fish and small food stalls (snacks) on the side. It's a great place to grab an unfussy breakfast (400F) and lunch (400-1500F).
For something a bit more intimate, head upstairs to Cafe Maeva. It serves generous portions of traditional Tahitian food (the raw fish is yummy) and don't forget to try the freshly squeezed pineapple juice.
The top floor is mainly home to large souvenir shops, but also a big selection of pearl shops and even tattoo parlors. Prices are generally OK and bargaining is not customary. Check out the 'shopping' section in the French Polynesia Travel Guide.
If you're an early riser (or just have some jetlag left), you can visit the Papeete Market in the early hours of the morning on Sundays, when Tahitian families crowd the market in last-minute food shopping for the Sunday feast known as ma'a Tahiti. Sunday is also when the market spills out into the nearby streets, with dozens of food and flower stalls. Inside the market, there's a Chinese family that makes delicious sugar cane juice…. But only on Sundays!
Outside the market, families sell pareo (sarongs), flower necklaces, traditional clothing and even pearls. Prices here are the cheapest I've seen in Papeete, but not everything is locally made.
Around the market, you'll find lots of mainly Chinese bazaars selling discount clothes, shoes, toys etc. There are also a few colorful looking garment shops… if you're into to sowing.
Here's what it feels like to stroll around the Papeete Market
Papeete Town Hall
Based on the design of the old palace of Queen Pomare, the Mairie de Papeete is worth checking out. It's one of the prettiest buildings in town. It's also the place to buy a hiking permit for the Fautaua Valley hike (see 'hiking in Tahiti').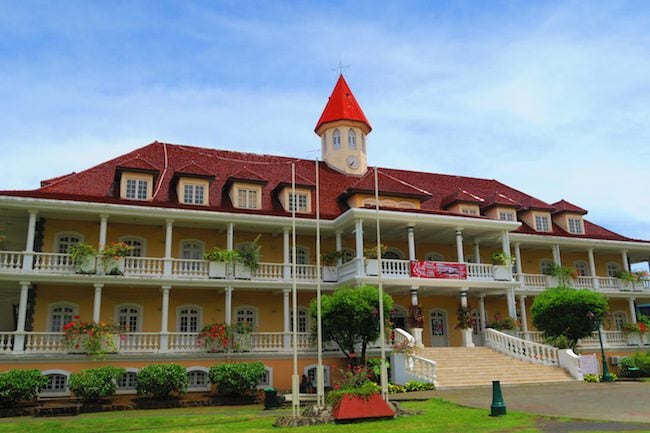 Notre Dame Cathedral
Construction of the oldest Catholic church in Tahiti began in 1844, only to be completed in 1875. Sitting in the middle of a very busy intersection, there's no way you'll miss it. The cathedral also marks the start of the pointe kilometre system (PK markers), from which distances are measured on the island.
Paofai Temple
The pink-colored Temple de Paofai sits close to the waterfront slightly outside the center of town. This is the main Protestant church, with a colorful Sunday service that starts at 10 am (~90 mins). After grabbing breakfast in the Papeete Market, head here to watch locals dressed in their Sunday best, ladies showing off with their tropical hats and men sporting flower shirts. Be prepared for a whole lot of singing!
Paofai Gardens
Right across from the Paofai Temple, the gardens are the 'central park' of Papeete. It's a great place for early evening jogging or simply strolling around. The garden's beach is a 'depot' for outrigger canoes, belonging to clubs which often practice in the lagoon. This is a serious sport in French Polynesia. At the edge of the gardens right behind the sandy soccer field, you'll find a handful of excellent snacks (see 'food section').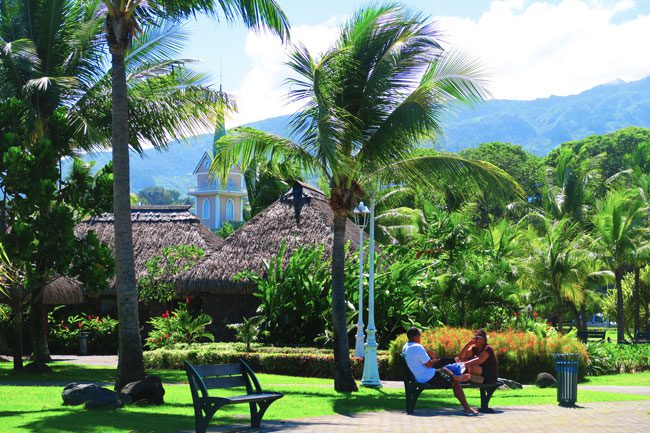 Tahiti Pearl Museum
The museum (free, Mon-Sat 9-5pm) is inside the exquisite Robert Wan pearl store. Wan is the 'father' of the Tahitian black pearl industry, and the museum is a great place to learn about how black pearls are produced. In the outer islands, there's a very good chance you'll be able to visit an actual pearl farm (for sure in Bora Bora, Huahine, Taha'a & the Tuamotus). In any case, the museum is free, and you can even have a look at some of the best pearls in French Polynesia up for sale. For tips on buying a black pearl, visit the 'shopping' section in the French Polynesia Travel Guide.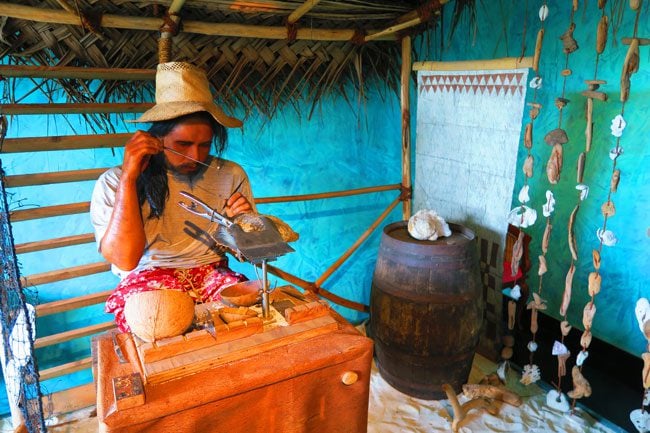 Bougainville Park
Grab some shade beneath a breadfruit tree, watch locals killing a few hours and have a look at the bust of the famous French navigator. The park, more like a tiny square, is not a must-see by any means.
French Polynesia Assembly Complex
The house of the French Polynesian parliament also doubles as a lovely botanical garden (known as the assembly garden), with native and imported plants lining the footpath along with a few impressive banyan trees. Signposted on your right as you enter, continue along the path until reaching the Queen's Pond. This is the most peaceful spot I've found in Papeete, a great place for a picnic lunch when it's hot outside (there's even cold water available for free). The pond's water is crystal clear, with giant goldfish swimming around. It is said that Queen Pomare used to come here every morning to bathe.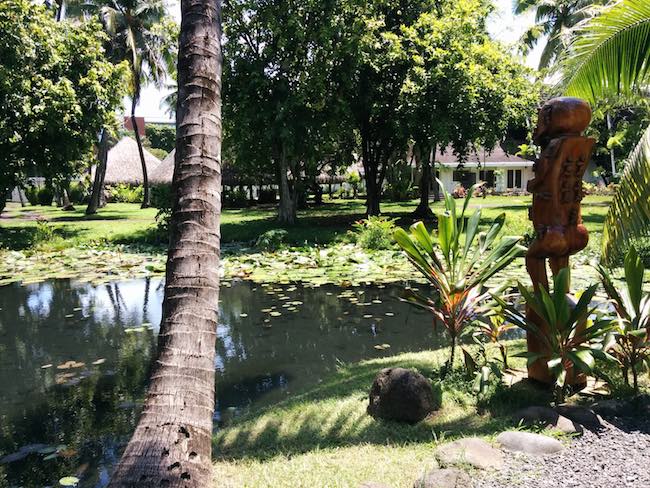 War Memorial
Commemorating the fallen Polynesian soldiers in battle, the war memorial is on the way from the assembly complex to the presidential palace.
Presidential Palace
The present structure was completed back in 2000. You can't obviously enter the home of the President of French Polynesia, but if you ask nicely, the guards might let you take a few steps inside and photograph this beautiful colonial-style palace.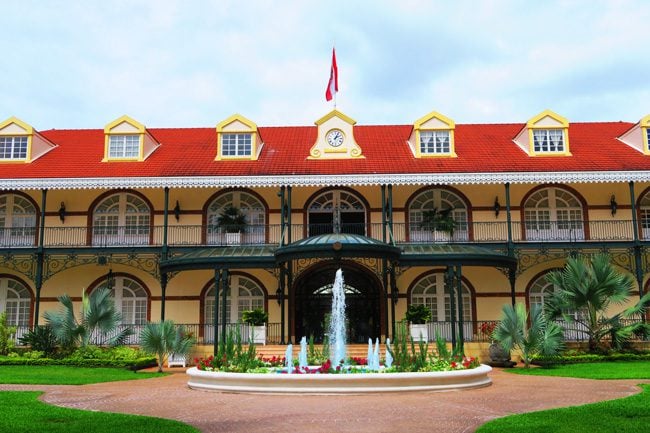 Place Vaiete
Papeete's 'main square', hot during the day, unavoidable by night. The square occupies prime real estate along the waterfront and comes to life after 6 pm, when the famous roulottes (food trucks) take center stage. Dining out here is not something you want to miss. See the food section for more.
Papeete Marina
A lovely boardwalk stretches from Place Vaiete all the way to the Paofai Gardens. Popular with joggers and locals, it's a great little hike in the center of town. Admire the massive ships that dock just a few meters away or the lucky yachts that get to sail the warm waters of the South Pacific. The marina is also the meeting place for excursions heading out to the Tetiaroa Atoll (see 'excursions in Tahiti').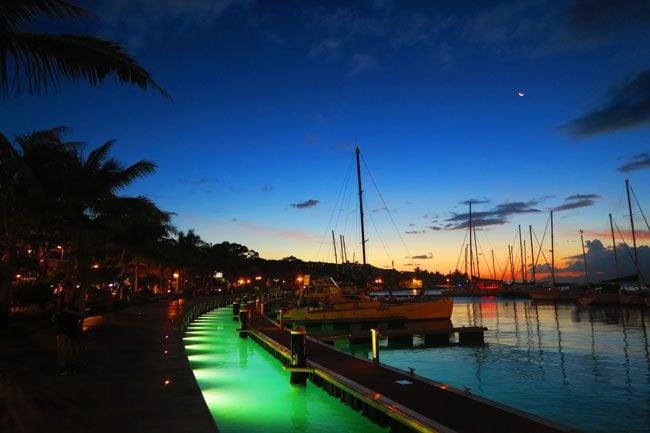 Jewish Synagogue
Any person of the Jewish fate will be amazed at the small Jewish community of Tahiti. If you're around on a Friday night, head for Shabbat service and there's a 100% chance you'll be invited for a post-service dinner you'll never forget!
Places To Eat In Papeete
There are lots of food options in Papeete, including a few high-end French and ethnic restaurants. Here are my favorites, all simple and unfussy recommendations.
Place Vaiete Roulottes: a must for any visitor to Tahiti, this is a place frequented by locals as well as tourists. Every day after 6 pm (including Sunday), the square fills up with the legendary roulottes (food trucks) and lights up with an atmosphere reserved only for the 'big city'. In this food heaven, choose from Chinese, crepes, French dishes and above all – traditional Tahitian food. Absolute musts include: chow mein, sashimi, and the national dish – the poisson cru (Tahitian fish salad of raw tuna in coconut milk or sweet chili sauce). Portions are huge and always served with a side of baguette. Expect to pay 1200-2000F for a main dish + side (cash only). Note that roulottes are not allowed to sell alcohol, and you may not bring your own.
In case you're wondering which roulotte is the best one, I would strongly recommend paying a visit to L'estanco – the red tuna specialists. Owned by Gilles, this food truck has been around for over 20 years and you must try the red tuna tartare. It is simply to die for! Rumor has it that Gilles has closed his roulotte, so have a look and keep me posted.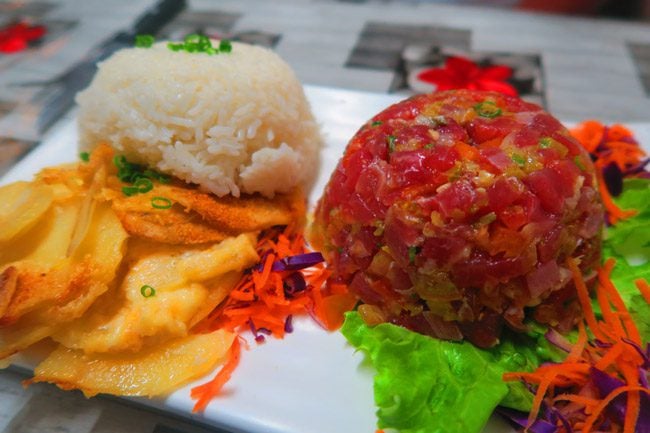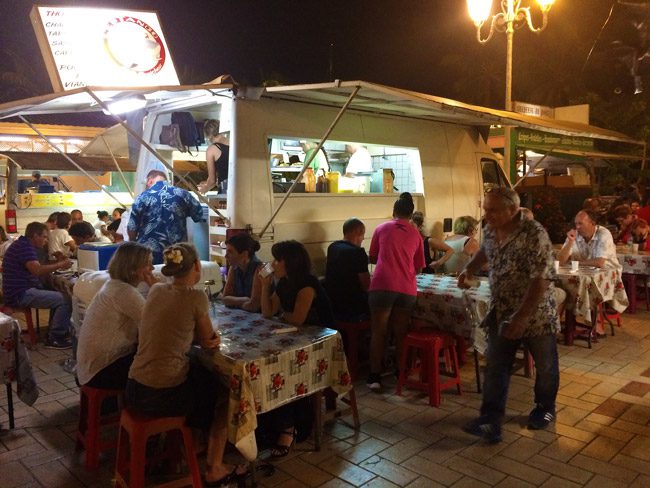 Snack Vaimiti: located close to Place Toata, just behind the soccer field in the Paofai Gardens. This was the first place I had poisson cru – 1850F + free WiFi. Opening hours are tricky so check their Facebook page before.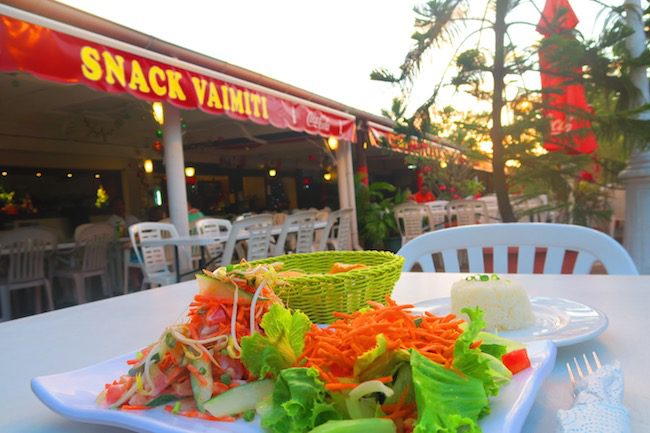 Patachou: located in a small pedestrian alley close to the market. This is a great (and quiet) spot for breakfast and lunch. Portions are huge and prices are reasonable. I just loved the grilled tuna sandwich and the grilled tuna salad (1200-1500F)!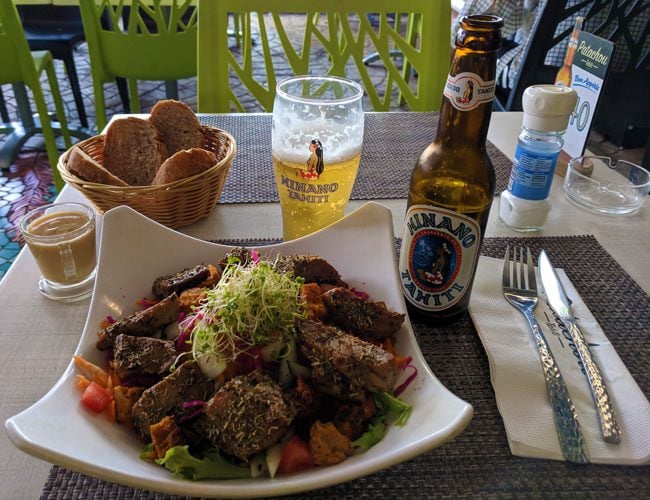 Ice cream at Queeny: four minutes away from Patachou, once you're ready for dessert, head to Queeny for some ice cream. Since you're in paradise, you must try the signature tiare flavor, directly made from the fragrant flower that is also the national emblem of Tahiti.
Papeete Market: lots of simple choices here on the first floor for breakfast and lunch. Simplest lunch options are the sandwiches, but you can also find fish dishes and traditional Polynesian food such as steamed taro. Upstairs, you'll find Cafe Maeva – slightly more upscale, quiet and with live music usually around lunchtime.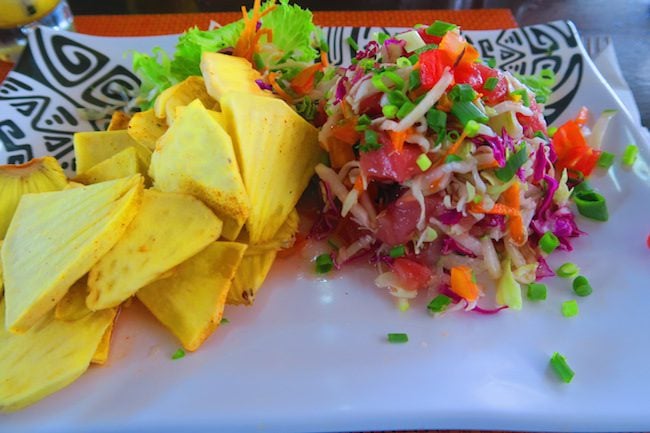 Places To Drink In Papeete
You'll find a handful of bars and nightclubs along the waterfront, but for the best experience, head to Les 3 Brasseurs. It's a good spot to visit before or after the roulottes of Place Vaiete, even though they serve their own food. Choose from five homemade beers that are brewed right here in Tahiti, served in small glasses and up to five-liter pitchers!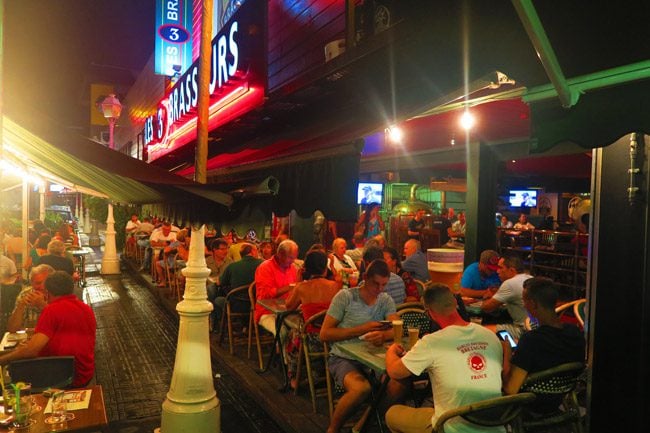 Tahiti West & South Coasts
After Papeete, Tahiti's west coast is the busiest. The hills are somehow home to expensive neighborhoods, and the coast is dotted with resorts, beaches but also with ancient temples. The south coast is much more relaxed, with lots of natural sites and sleepy villages that seem a world away from the big city.
Museum of Tahiti and Her Islands
The national museum of French Polynesia is located in the affluent suburb of Punaauia on the west coast of the island and it holds exquisite artifacts from all five archipelagoes. Unfortunately, the museum has been closed for a couple of years, pending renovation. However, there are always some exhibitions open to the public so it's worth checking their website and stopping by if you're interested in the history of the islands and its people.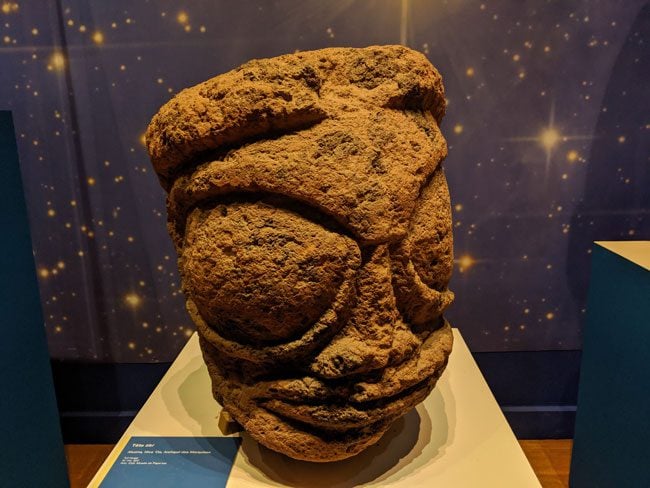 Route de Monoi
Monoi is the heavenly scented coconut oil used by Polynesians as a fragrance and as after-sun care. The west coast is dotted with perfumeries that are officially licensed to sell monoi oil under strict standards. You can visit these factory shops along what's known as the Route de Monoi and learn about this unique local product.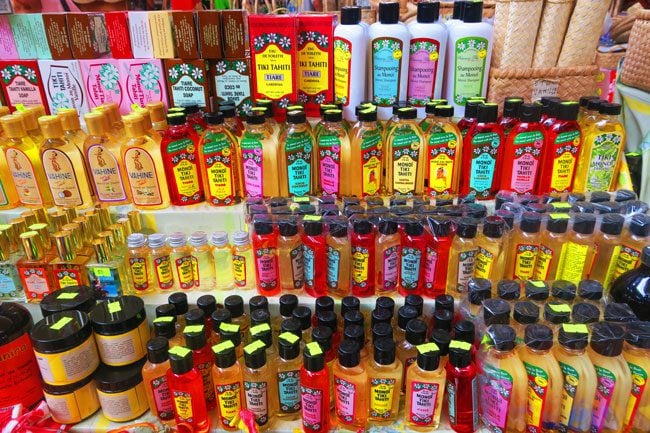 Plage Vaiava – PK 18
Along with Plage de Taharuu, this is the prettiest beach in Tahiti Nui. It's tough to find parking during weekends and holidays, but it's well worth the effort. You'll find here a long stretch of grayish-white sand, a tiny bit of shade, a few topless sunbathers and surprisingly decent snorkeling considering we're on the big island.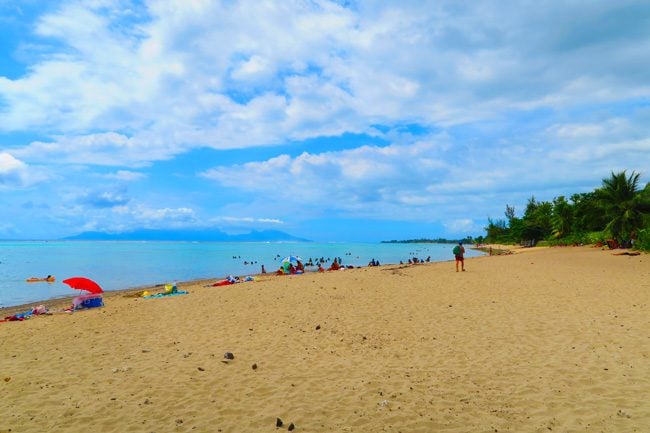 Marae Maraetaata à Paea
Down the road from PK 18 beach and very easy to miss. Take a left and head inland for a few hundred meters until you reach the parking lot. Marae are open-air Polynesian sanctuaries dating back to pre-Christian times. They were used for religious ceremonies, social gatherings, and religious activity. This particular complex is home to three temples, hardly visited by tourists. There's a good chance you'll be the only one here.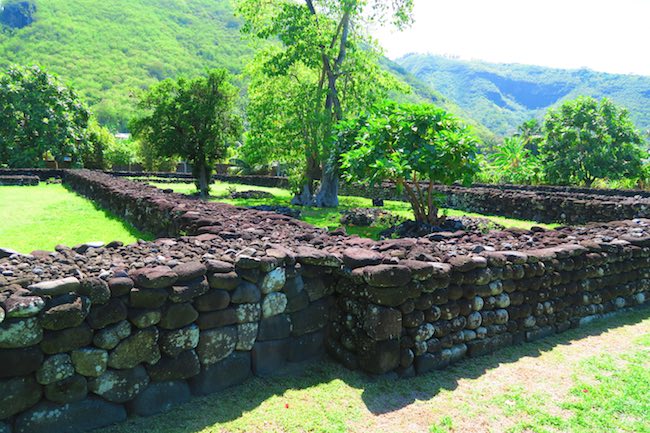 Marae Arahurahu
One of the best-preserved marae in Tahiti, it is here you can finally see a tiki statue, though the original is housed in the Gauguin Museum. What's makes this marae extra special, is the ahu – the altar that stands high at the very edge of the rectangular temple.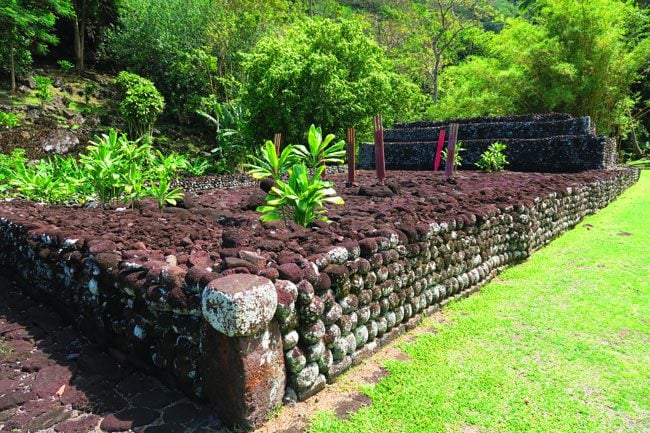 Maraa Grotto
Located on the mountainside of the coastal road. With water trickling down the moss-covered mountain and its two crystal clear cave pools, the Grottes de Maraa make a worthwhile quick stop. It's a shame you can no longer swim in the pools (at least at the time of writing this guide). Visitors to Samoa will find this place similar to the lovely Piula Cave Pool.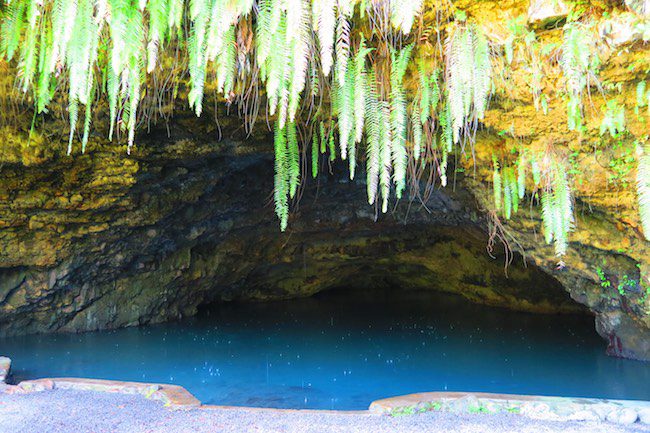 Papara Beach – Plage de Taharuu
Tahiti is known for its black sand beaches and this is the one! Papara beach is long and its black sand fiery hot during the day. There's plenty of parking and even a small snack if you're hungry. Along with Plage Vaiava, it's undoubtedly one of the best beaches on the island of Tahiti.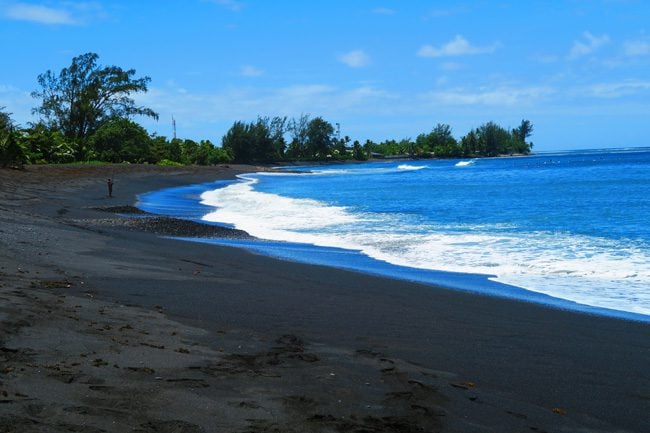 Bain de Vaima & Vaipahi Gardens
I couldn't believe this place was free to enter! Roam around the beautiful tropical gardens, so well maintained and feeling like a world away from the big city. There's even a natural waterfall smack in the middle!
If you're up for a hike, you have three options here: the great loop 5K ~ 2 hrs, the small loop 2.7K ~ 1 hr or the river trail 2K ~ 45 mins. I chose the small loop, which first ascended to a forest of tall pine trees. You then reach a small clearing, with fine panoramic views of the lagoon and Tahiti Iti in the distance. You then begin to descend back down to the river via a thick mape tree forest. This was my first chance to see this magnificent tree, also known as the Tahitian Chestnut Tree. Its roots are straight out of a fairytale, and you'll find this tree throughout the tropical rainforests of French Polynesia.
Logistics: if you'll be hiking here, bring with you: water, hat, shoes (sandals OK) and change of clothes. The gardens have a gift shop, toilets, and even a shower!
Harrison Smith Botanical Gardens
The final stop before crossing over to Tahiti Iti, the Jardins Botaniques are another great place to unwind after a bit of driving. A very well worth 600F will get you in, and you'll likely start off by visiting the two resident Galapagos turtles (if they're still around by the time you visit). The female is said to be 185 years old, while the male – Charlie – is about 210!
UPDATES: as of 2017, you can no longer touch, feed or hug the turtles. In January 2018, stray dogs entered the turtles' enclosure, seriously wounding the two and eventually leading to the death of the male turtle.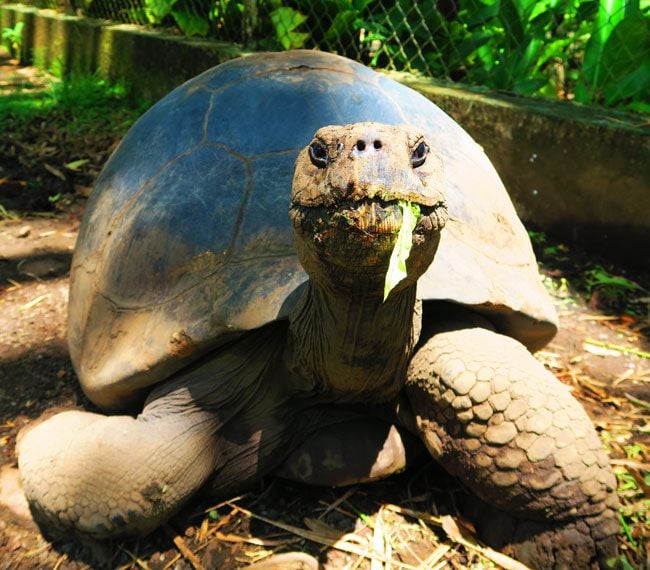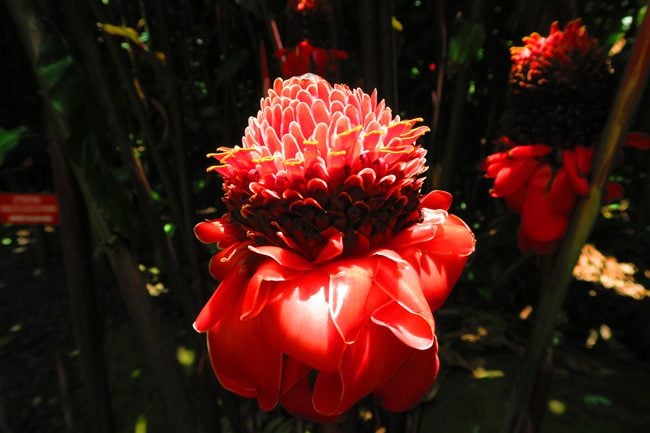 You can then walk along the paths which snake their way around the large perimeter. First up is the beautiful mape forest. You'll probably feel like you're in one of the Harry Potter movies, and the fact that you might be all alone here will further add to that. The forest is also dotted with a few wild lotuses and giant bamboo.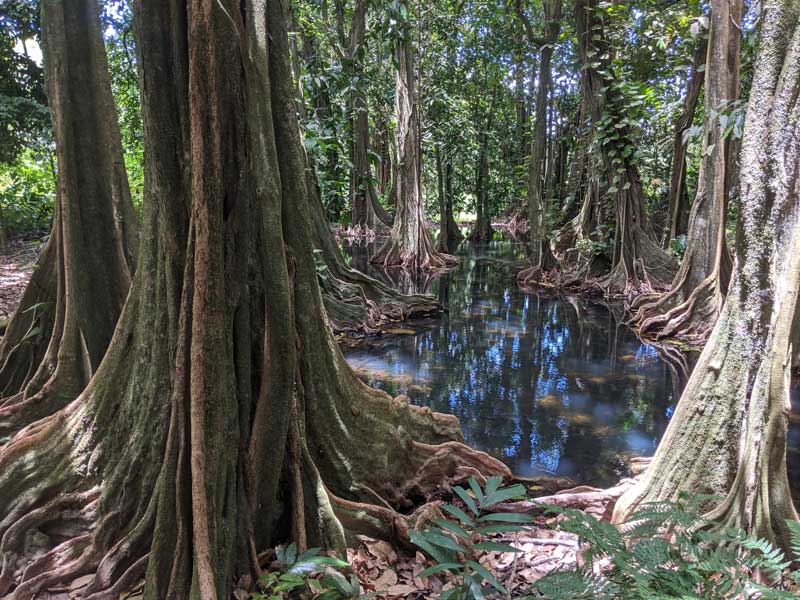 The section closer to the beach is scattered with a few lily ponds that wouldn't shame the Claude Monet Garden in France, and hundreds of wild palm trees – which I personally can't get enough of!
Tahiti East Coast
The east coast is the wildest and least populated part of Tahiti Nui. The coastal road is squeezed by the giant mountains on one side and the Pacific Ocean on the other. It resembles in part the legendary Pacific Coast Highway of California, and looks like one giant nightmare for road engineers to construct (and maintain with all the fallen rocks). For the most part, there is no protective reef out here, making any beach off the side of the road a perfect spot for some after-work surfing.
Le Belvedere
What do the French do when there's a beautiful panoramic view on the top of a mountain? They construct a restaurant, of course. At the end of a road which snakes its way through a thick pine forest, you'll find the Belvedere Restaurant (they even do pickups from Papeete). Aside from the restaurant, you can enjoy the breathtaking (and free) panoramic views of Papeete, Moorea Island and the lush volcanic peaks that Tahiti is famous for. The Belvedere is also the starting point for the challenging Mount Aorai hike (see 'hiking in Tahiti').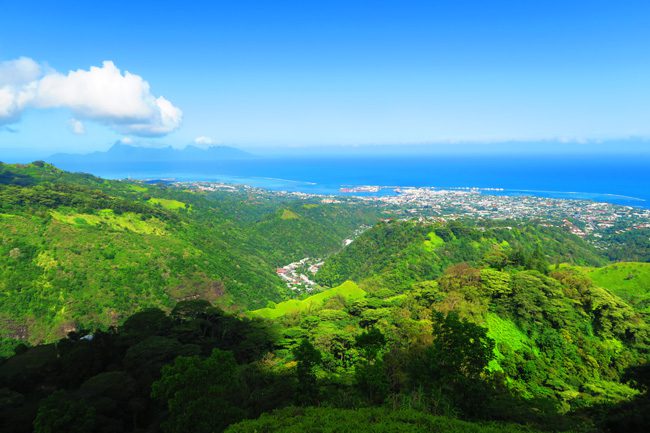 Logistics: it takes about 30 minutes to reach the Belvedere from Papeete and you can theoretically walk up there from the city. The mountain road is very popular with local residents on their morning hikes and cyclists practicing for the tropical version of the Tour de France – so drive with extra care!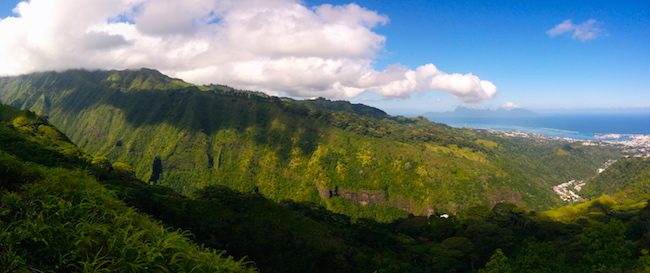 James Norman Hall Museum
Located just outside Papeete in the district of Arue, the museum is the actual former home of American novelist James Norman Hall who, best known for publishing the Bounty trilogy together with Charles Nordhoff. The museum is open every day except Sunday, Monday and holiday (8am-4pm), entrance costs 800 XPF for adults and 400 XPF for children.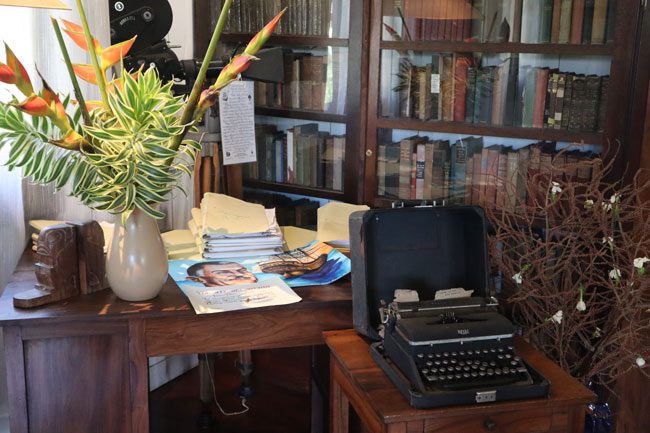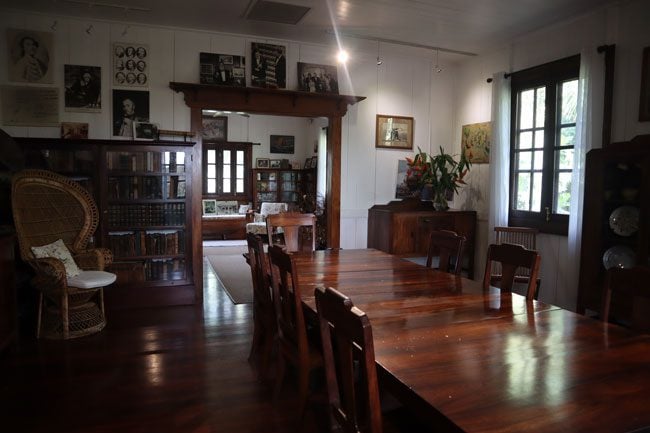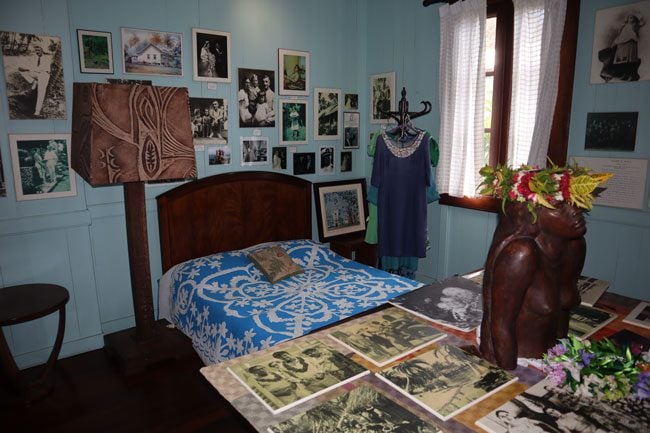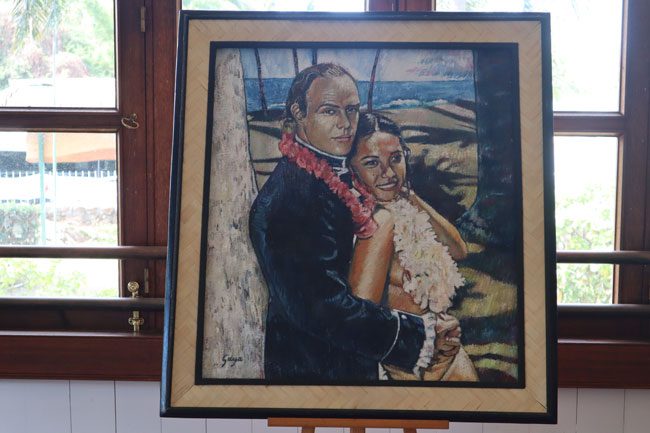 Pointe Venus & Matavai Bay
Matavai Bay was the scene of many key events in Tahiti's history. It is here that Tahitians and Europeans first met in the 18th century, where Captain James Cook set up an observatory to track the movement of Venus across the sky, where missionaries first landed and where the infamous mutineers from the Bounty landed after parting ways with Captain Bligh.
The first point of interest as you park the car is the lighthouse. Completed in 1867, it makes for a popular spot for local playing petanque and for various souvenir stalls selling pareo.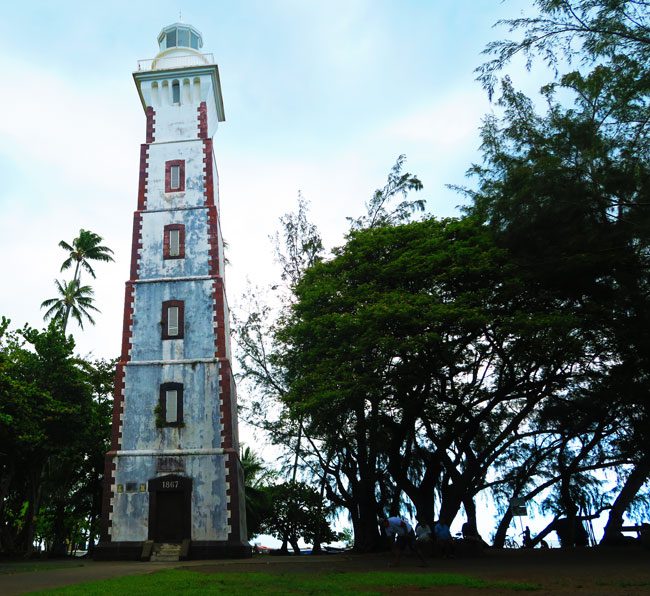 Past the lighthouse, there's a walking path towards the beach. Along the way are memorials to Captain Cook's mission and to the missionaries.
If you couldn't make it to Papara Beach on the south coast, you have a chance to see a black sand beach over here. The beach is very popular with locals and children getting their first surf lessons – kind of a must for anyone living in Tahiti!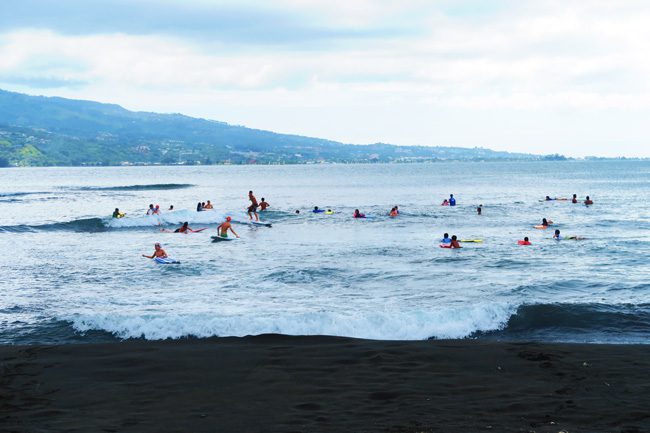 Hitimahana Beach & Papenoo
Two popular surf spots for experienced surfers. Perfect waves break really close to shore and at about 4 pm, locals start heading here after work for some pre-dinner exercise. Papenoo is also the starting point for the highly recommend Papenoo Valley 4X4 inland route (see 'excursions in Tahiti').
Arahoho Blowhole
Just after the tunnel on the ocean side of the road, park the car in the small carpark and walk a few meters towards the water. You'll already hear the whistle of the water moving underground in the lava tube. As you reach the fence, wait a few minutes for the gush of water bursting right in front of you. The degree of impressiveness will obviously vary with the tide and the swell. If you've been to the Alofaaga Blowholes in Samoa's Savaii island, this will likely look like child's play.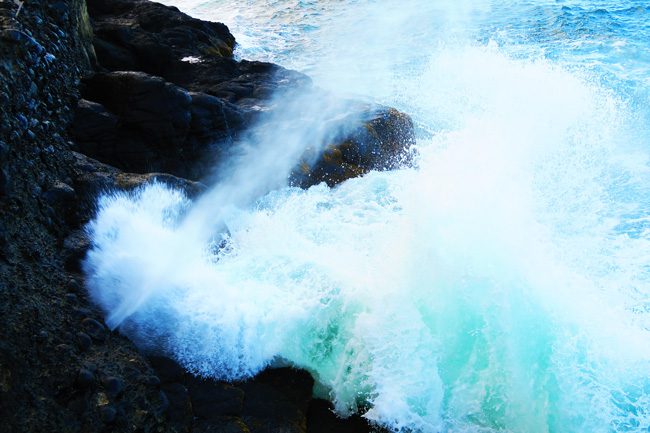 The Three Waterfalls
You can't visit Tahiti without seeing a few huge waterfalls! Known locally as les trois cascades or Faarumai Waterfalls, to get to three waterfalls – turn right (towards the mountains) just meters after the Arahoho Blowhole. After passing the bridge and the tiny village, park the car and walk to the first waterfall. You should be able to walk all the way to its base, but when I visited – the whole place was destroyed after a major storm (UPDATE: the "Three Waterfalls" were officially reopened in September 2017). There should be a path that takes you along the river to the second and third waterfalls – assuming this place has been restored. More majestic waterfalls can be seen in the Papenoo Valley 4X4 excursion (see 'excursions in Tahiti').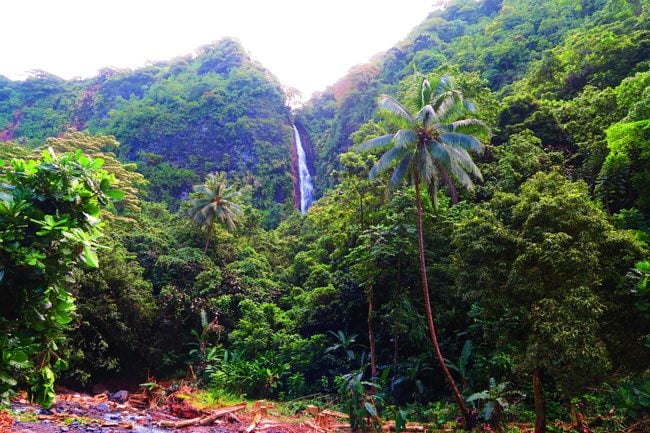 Tahiti Iti
The small sister of Tahiti Nui, this end of Tahiti offer visitors a more authentic Polynesian feel – away from the crowds and in touch with nature. With a rugged southern coast, it is not possible to circle Tahiti Iti by car. Roads will take you to parts of the south and north coasts before meeting the open ocean.
Taravao
It's a large town with a strategic position right at the seam of Tahiti Nui and Tahiti Iti – but there is little to do here for tourists other than to get gas, buy some food and groceries.
Plateau de Taravao
Head up the road to the well-maintained lookout point. It's tricky to find and I asked for directions a few times, but you once you start feeling the car working hard – you'll know you took the right turn. At first, the narrow road passes fields of grazing cows, before entering a pine forest that eventually emerges to the lookout point. From here, enjoy the views down to Taravao and Tahiti Nui. If the mountains are free from clouds (and they hardly ever are in the afternoon), you'll never forget the view from up here! This is a good picnic spot.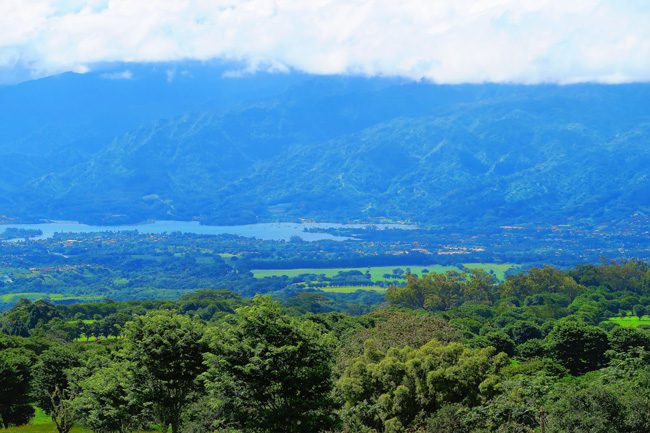 Pueu & Tautira
Small and very laid back villages with hardly any tourists. There are a few black sand beaches that are popular with junior surfers and bathers alike.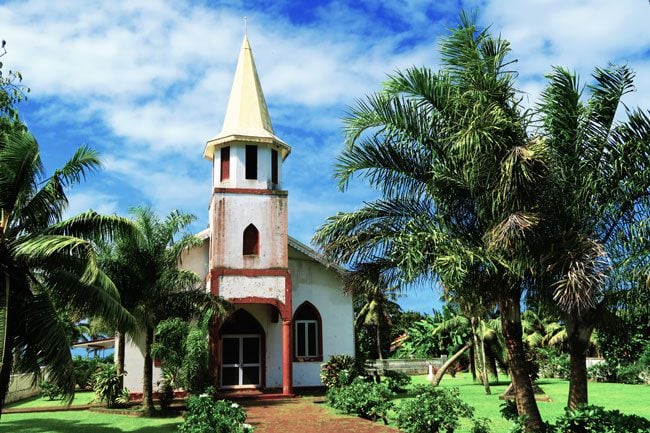 Maui Beach
A picturesque sliver of white sand and palm trees in a world of black sand beaches. The small beach is very popular with locals and is good for just a quick stop to stretch out.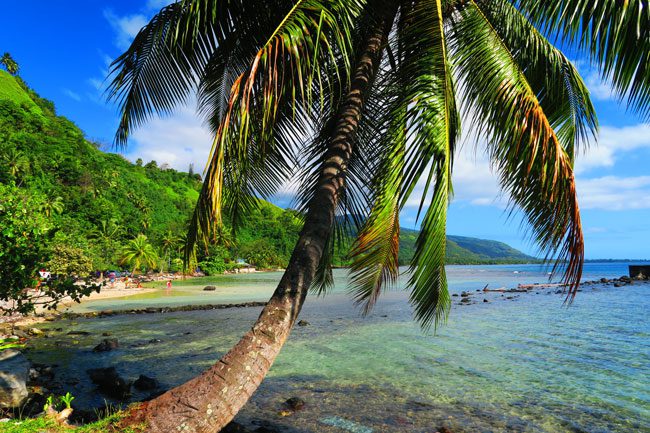 Teahupo'o
The surfing capital of French Polynesia and one of the top surf spots in the entire world. The village of Teahupo'o marks the end of the southern coast road, so you cannot miss it. Every year, the world's top surfers and their groupies camp out here for the Billabong Pro. From the carpark, cross the metal bridge by foot and head down to the beach. It's a popular spot for the villagers, who splash along with the eels in the river or head out to surf in the ocean.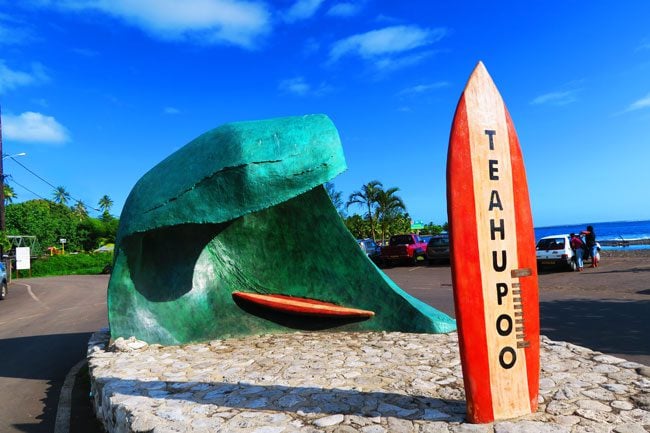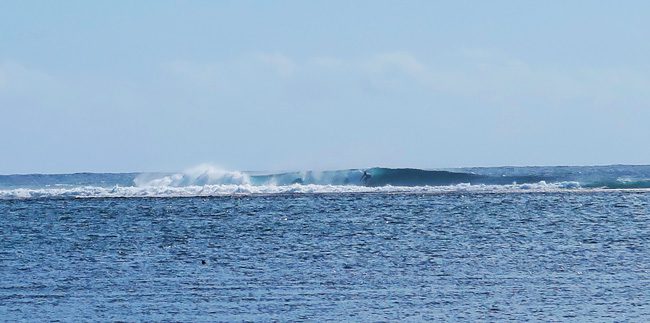 Walk along the footpath through the row of houses shaded by the forest, and you'll make it to another beach. From here, admire the waves and the gorgeous black sand beach backed by the lush volcanic mountains. Out here, waves are some of the biggest in the world, but this obviously depends on the season and your degree of luck. There are a number of hikes which start from here, going all the way around to the north coast. Ask around before heading out – a guide is highly recommended.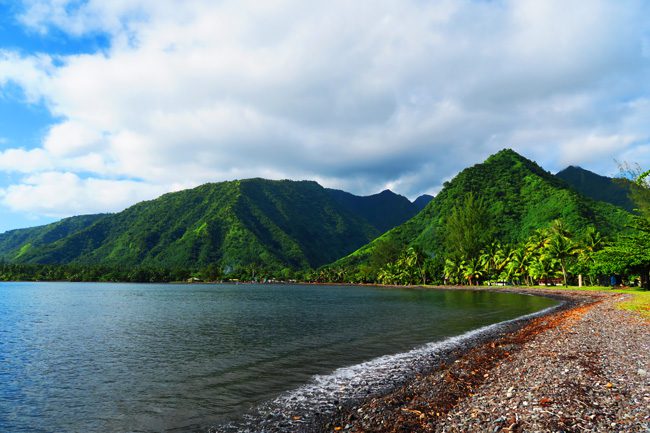 Hiking In Tahiti
Tahiti may not have the prettiest beaches in French Polynesia, but it does have some of the best hikes in the country and perhaps in the entire South Pacific Islands. Aside from Mount Aorai & Fautaua Valley, hiring a certified guide is highly recommended. I recommend hiking with Teuai Olivier Lenoir from 'Ia ora na Tahiti Expeditions'. He's the closest thing I've found to a real Tahitian: in touch with nature, super knowledgeable about Tahitian culture and never wearing any shoes (plus he speaks excellent English). He is a two-time Mr. Tahiti champion, winning the coveted Heiva festival (this is hardly a beauty pageant). If he's not available or busy with 4X4 tours into the Papenoo Valley, contact Aito Rando – a father-and-son company specializing in hikes throughout Tahiti Nui and Tahiti Iti.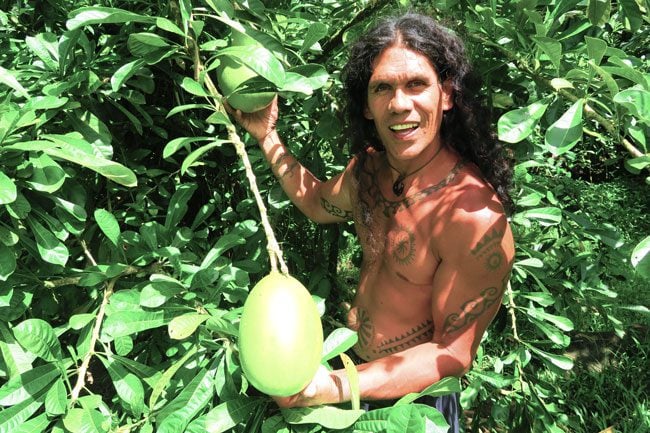 Hiking Mount Aorai
When you picture Tahiti, you probably imagine giant mountains stretching high into the clouds covered with lush tropical rainforests. If you hike Mount Aorai, the third highest peak in Tahiti (2066m) – this image will become a reality! It's one of the most challenging, demanding and dangerous hikes in the South Pacific – but also one of the most rewarding. Here's a good resource to help you out.
Safety first:
You can hike Mount Aorai on your own, but it's better to go with at least another person.
Check weather conditions and avoid hiking if it has been raining the days before. The trail is well marked but slippery and narrow. Pretty much every move could be your last.
During the wet season, it is strongly advised to avoid summiting the mountain. I recommend hiking only to the first refuge hut. Between the huts is the infamous Devil's Peak Pass – a sliver of trail along the ridge with nothing but thousands of meters below.
Hiking alone? Tell someone at the hotel reception and consider turning back at the first refuge hut (like I did).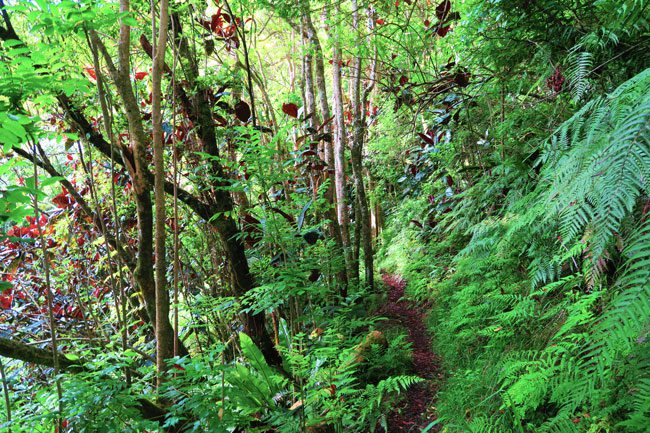 Logistics:
The trail starts from the Belvedere restaurant. You can safely leave your car there, just don't leave anything visible inside.
If you are not staying overnight in one of the two huts – start hiking very early, at around 5:30 am (that's right). The reason for this is that the clouds move in at about 10 am, covering the peaks (and the jagged spikes of Mont Te Tara o Maiao – Diadème).
The complete hike is 10.6km (one way) but you should not attempt to summit the mountain and return in one day. Instead, use one of the refuge huts (one at 7.5k and one at 8.5k) and summit early in the morning.
Bring with you 3L of water per person (there are taps in the refuge huts), good hiking shoes (even waterproof shoes will get completely wet), light rain jacket, long pants, food, first aid kit, overnight gear (if sleeping) and a change of clothes and socks – because you'll smell like hell back in the carpark.

The hike:
The trail itself is very well marked – in fact, it's simply carved into the mountain somehow. Since you're starting the hike in the morning hours, you get completely wet right from the start, as the dew from the knee-high shrubs soaks your shoes and pants.
In the first section of the hike, there are excellent views of the curving mountains, Papeete and Moorea. Very quickly though, you enter the thick rainforest for kilometer after kilometer of slow ascent. You'll hear birds starting out their day, see moss covered rotting tree trunks and pass an occasional freshwater stream. This is a proper rainforest!
The hike starts to get tough as you continue climbing along the super narrow trail. You really need to concentrate on your every move since it's very slippery out here and there isn't much room for error.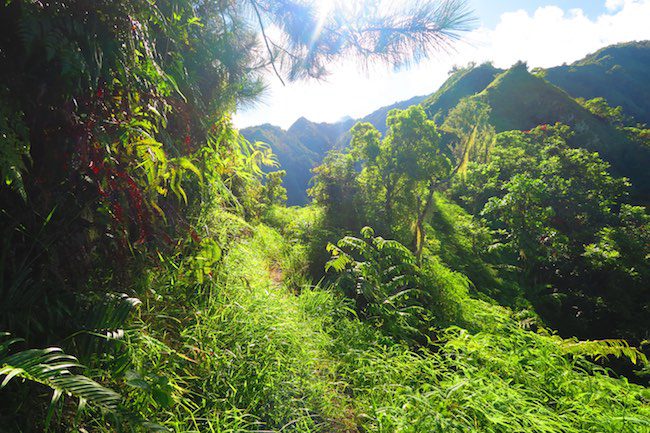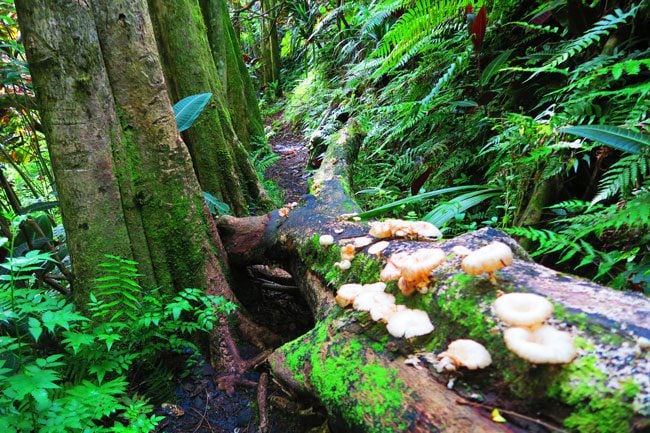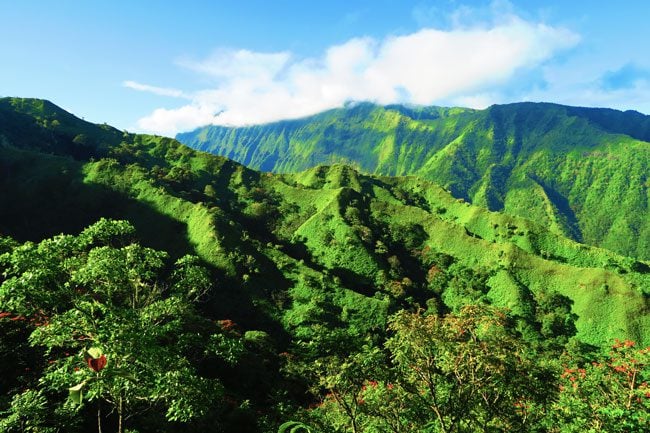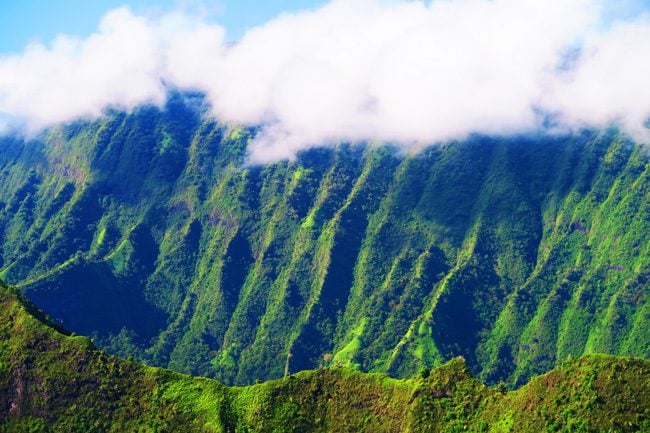 After about 2.5 hours of climbing, the views reach a climax and you should aim to be here before 9 am. You'll be pinching yourself as you see breathtaking panoramic views just across the deep valley. If you're lucky enough, you'll see the jagged successive peaks of the Mont Te Tara o Maiao (a.k.a Diadème). I'm pretty sure it's possible to hike there too but that's a whole other story.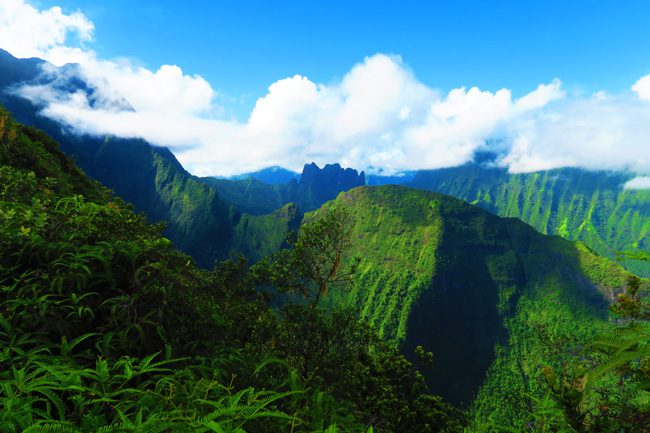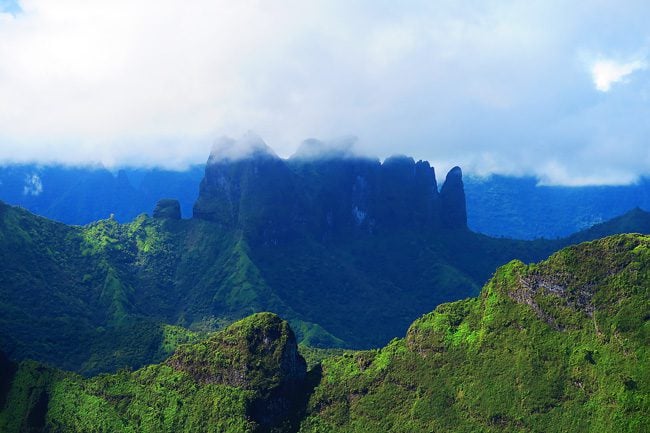 It's another few kilometers to the first refuge hut (3 hours of hiking so far). There's some collected rainwater, a toilet you don't really want to use and wooden bunk beds to pass the night. From here, it's another 2 km's to the second hut via the Devil's Ridge Pass. I turned around here, along with a few fit locals – as the clouds completely engulfed us.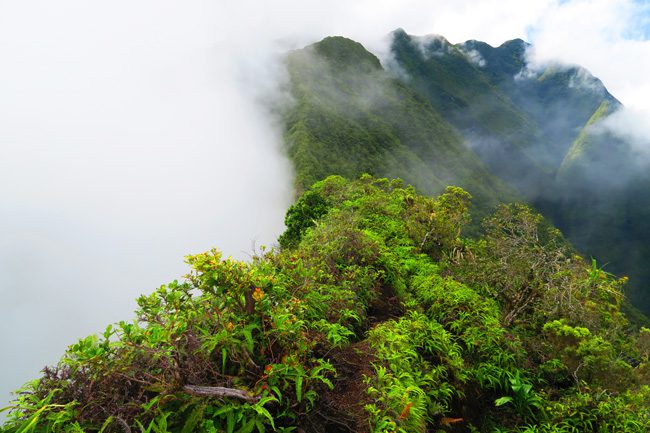 From The first hut, it was about 6 km's and 90 minutes back down to the car park – basically walking through the clouds for the most part.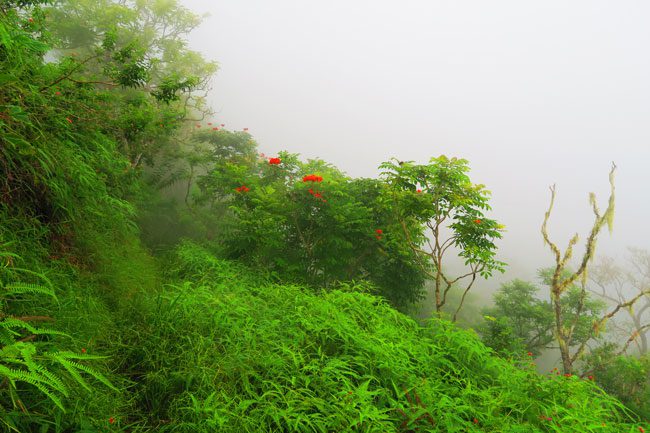 Fautaua Valley
This is another hike that you can do on your own, starting just outside Papeete. There are two trails to choose from: one that will take you to the top of waterfalls, and one that will lead to the base of the waterfalls. Note that technically, you need a permit to hike in the valley. The permit can be purchased for ~600F in one of the offices on the first floor of the Papeete Town Hall. Access to the valley has been periodically restricted for maintenance reasons over the past few years, so inquire with your hosts if trails are open.
Bain de Vaima & Vaipahi Spring Gardens
There are three short walks to choose from, with either river or lagoon views. See 'Tahiti south coast' section.
Hikes In Tahiti Iti
A hike starting in Teahupoo will lead you along cliffs and passed caves.
Recommended Excursions In Tahiti
Papenoo Valley
Heading into the uninhabited interior of Tahiti Nui in the Papenoo Valley is a day I guarantee you'll never forget. If you've ever seen pictures of Tahiti with massive green mountains and fresh waterfalls as tall as a skyscraper – they were probably taken here. The 32-kilometer track is only accessible with a 4X4 or on an excursion and you can extend your visit to a full-day tour that includes exiting on the west coast of Tahiti via the dreamy Lake Vahiria.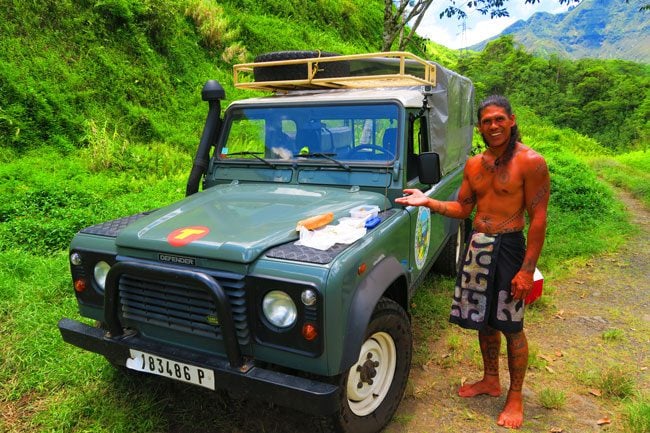 My guide on this magical day was Teuai Olivier Lenoir, who now runs 'Ia ora na Tahiti Expeditions'. He's the closest thing I've found to a real Tahitian: in touch with nature, super knowledgeable about Tahitian culture and never wearing any shoes (plus he speaks excellent English). He is a two-time Mr. Tahiti champion, winning the coveted Heiva festival for his weight class (this is hardly a beauty pageant).
If you book your tour with Teuai, be sure to let him you came through Avi from XDAYSINY.COM (that's me) and he'll take extra good care of you.
The valley is defined by the Papenoo River, the largest in Tahiti that drains a large percentage of Tahiti's rainfall into the Pacific Ocean. The 4X4 road snakes its way along the river, crossing it a few times before rising back into the lush hills. In the past, the valley was home to warriors and Tahitians who refused to convert to Christianity. It was even used as a place of refuge during the Franco-Tahitian war (1844-1846). Past dwellers left their marks in the form of ancient temples and fruit trees, all of which are to be seen on this magical day in Tahiti's rugged interior.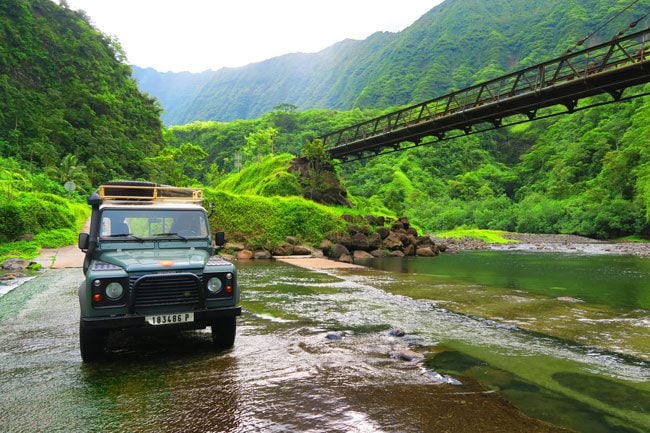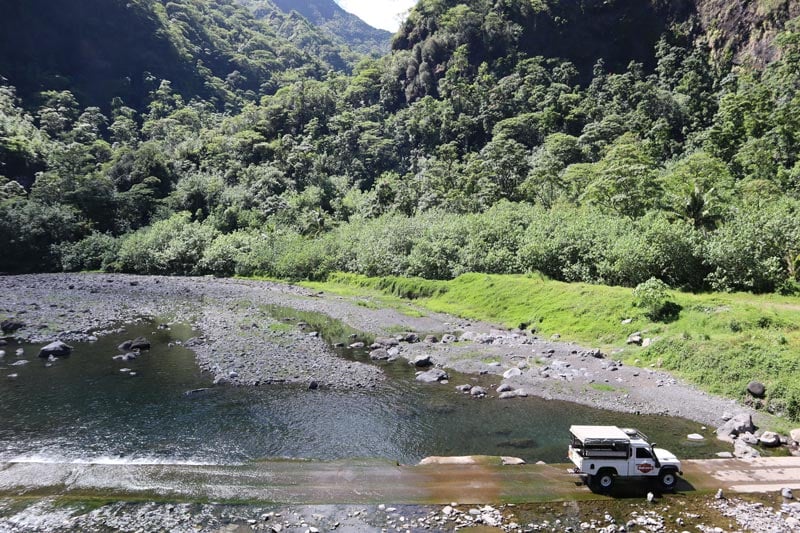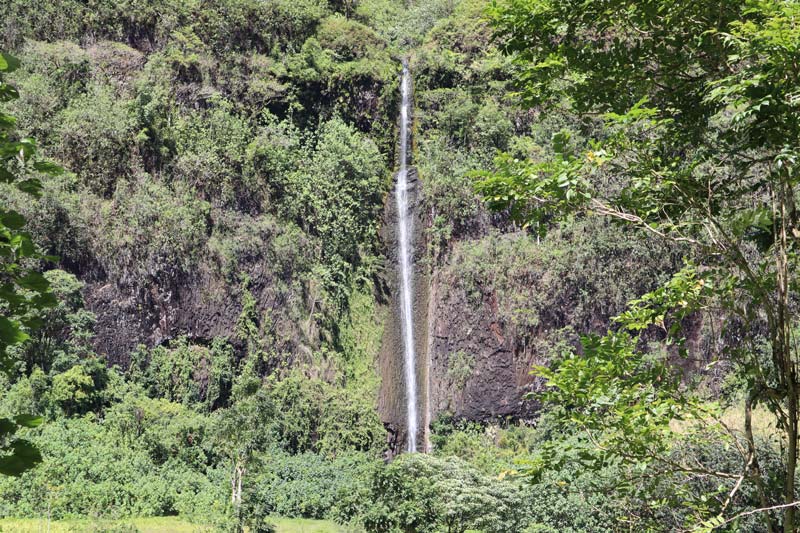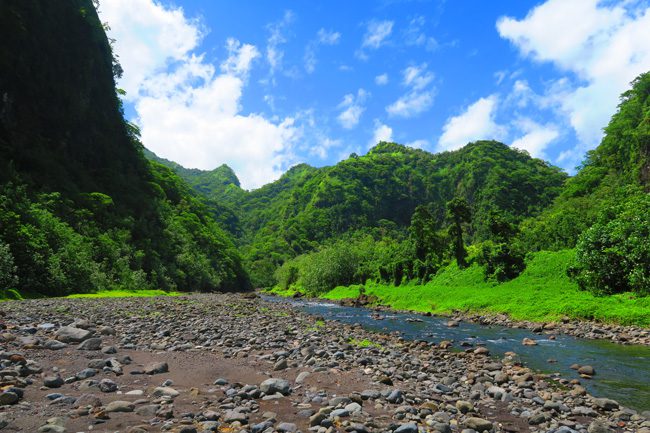 Our first stop was the Topatari Waterfall. It required a bit of walking and crossing a river to get to its base – but it's well worth the effort.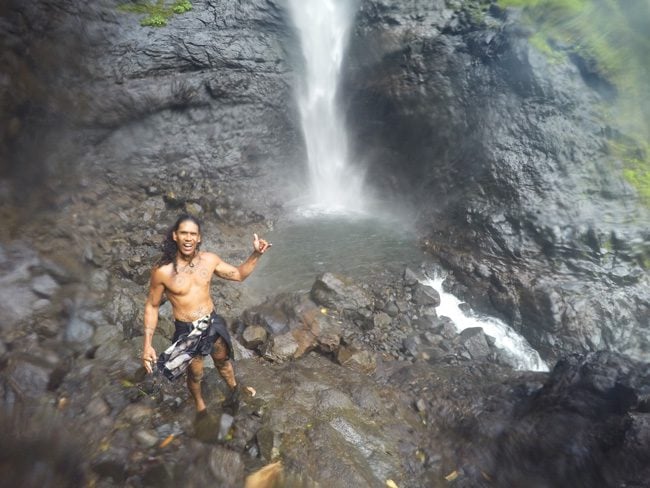 The Papenoo River is a prime source of hydroelectric power, supplying 45% of Tahiti's power. At one point, you'll be driving over the dam. Look on your left to catch a glimpse of Puraha Waterfall. If you're in luck, you should also be able to spot rare ducks that live in the valley (non-native).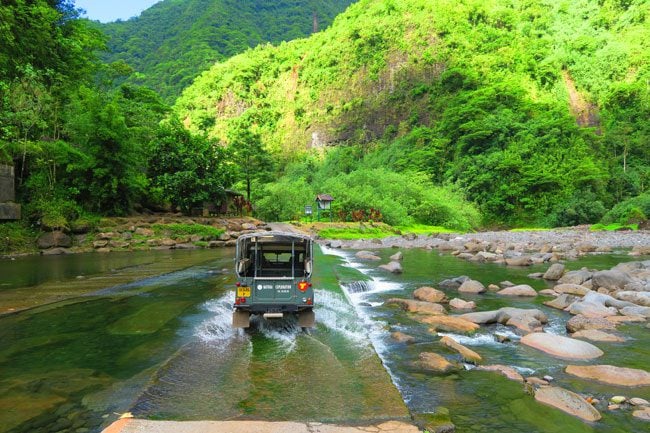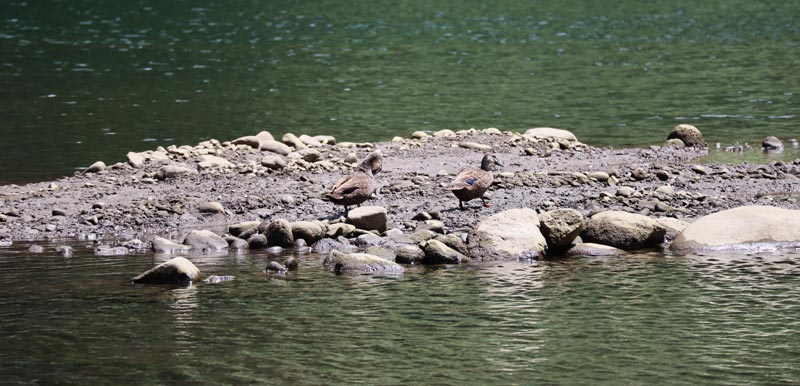 The road then climbs to a breathtaking panoramic vista. This is Tahiti as you imagined it to be! Look around you – there's a good chance of spotting a distant waterfall splashing thousands of feet from some giant mountain!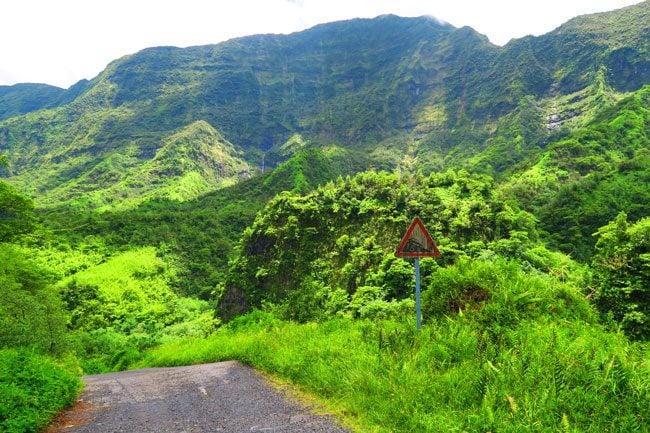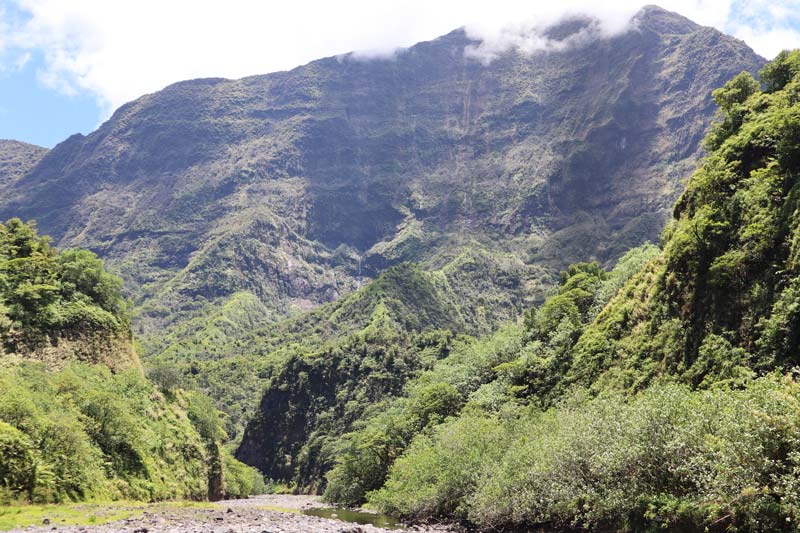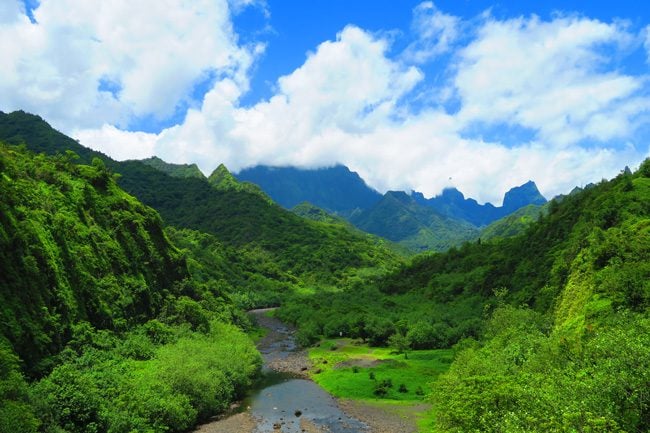 After lunch in the middle of nowhere, we hiked down to the prettiest waterfall in Tahiti – Te Pape o Teura Vahine, also known as Maroto Waterfall. Look at the color of the swimming pool, and may I just add that we were the only ones here!
From here we climbed up to the Relais de la Maroto. Surprisingly enough, there's a hotel with a restaurant all the way out here. Needless to say, the views are worth a million dollars. The hotel was originally built to house the workers who constructed the dam but these days, rooms are looking quite inviting for curious tourists.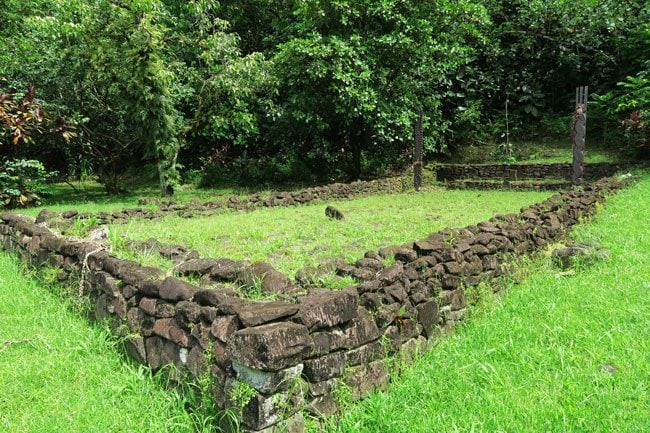 After a quick cup of coffee, we descended to check out one of the many marae (ancient Polynesian temples) that are found in the Papenoo Valley. The most impressive is the marae Farehape. Teuai explained the history of the marae and how each section was used back in the day. Interesting enough, the valley served as the last refuge for Tahitians opposing Christianity and French rule back in the 19th century. Aside from the temple, there are lots of tropical fruits and medicinal trees growing out here. It's very interesting to learn what you can and can't eat, and which plant can cure which illness.
Other ancient temples can also be visited in the Papenoo Valley and it is quite evident that Tahitians still frequent these sites. Local belief is that "mana" (a Polynesian word for supernatural powers) can still be felt in the marae while lost spirits that did not make it to the underworld are believed to visit the sites at night.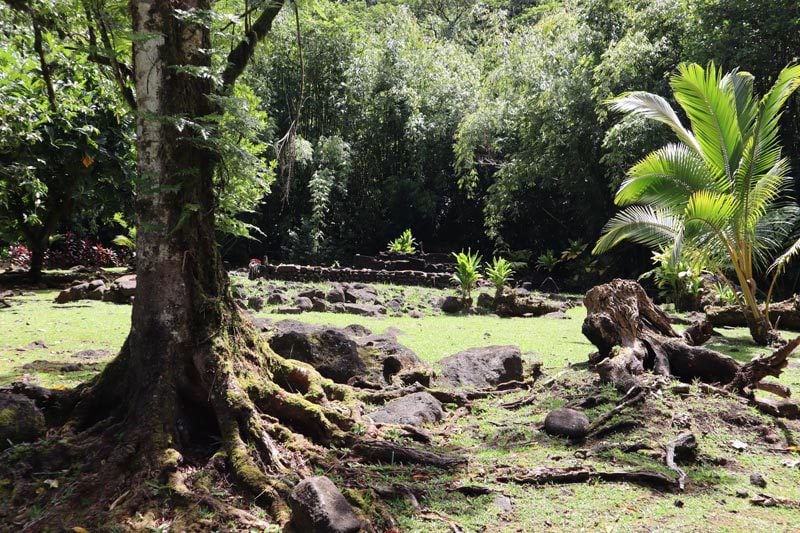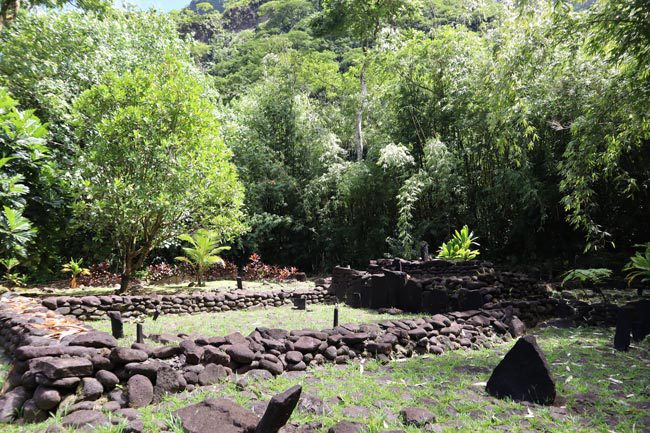 From the Relais de Maroto, full-day tours should continue the climb to the top of the caldera of the ancient volcano. From up here, the views are sensational and on a clear day you should be able to spot to Ocean and even the highest peak in Tahiti – Mount Orohena (2,241m).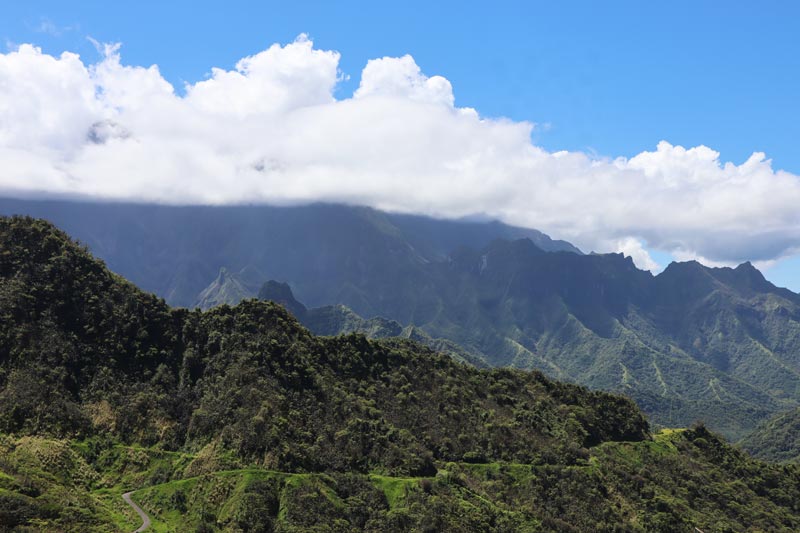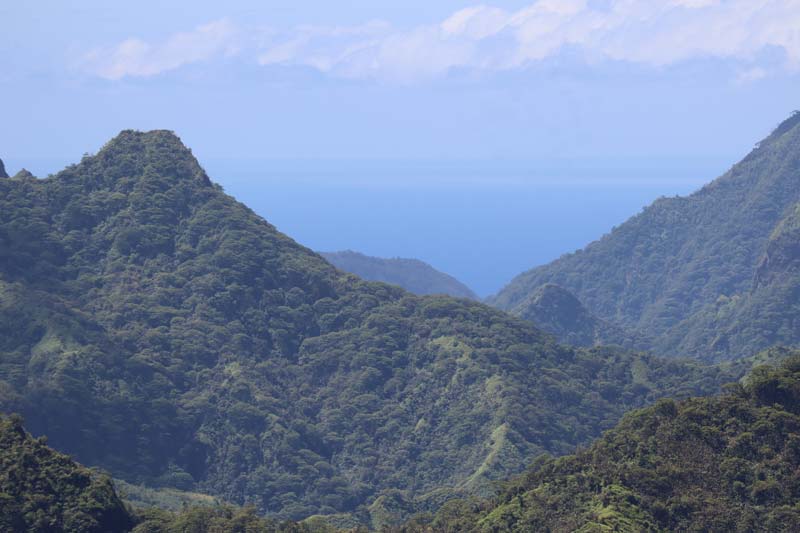 It's now time to exit to the west coast of the island and you'll start the return leg by going through a tunnel that runs right beneath the highest section of the area. Afterward, you'll begin the plunge to Lake Vahiria (473m) and continue through a section of an extremely lush rainforest before reaching the highway on the west coast.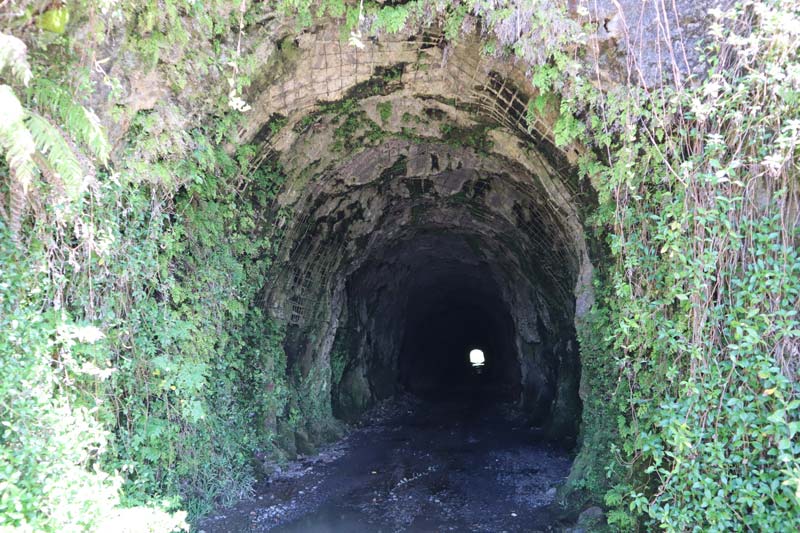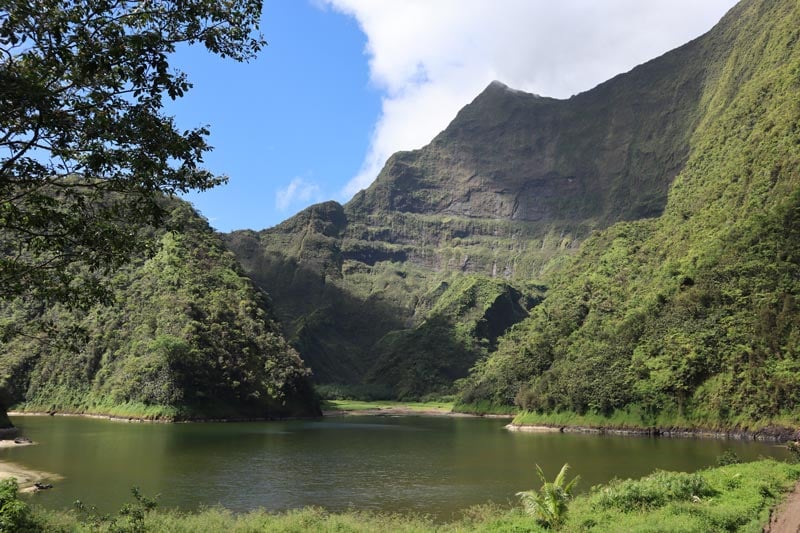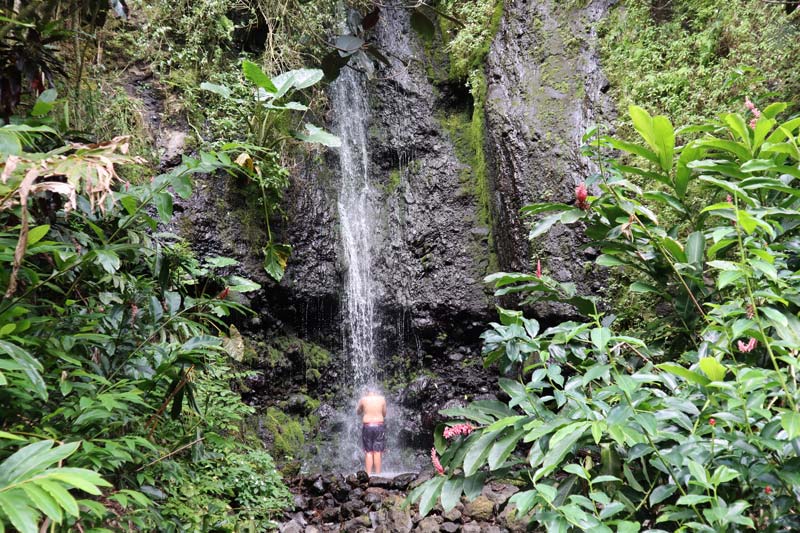 Here's what the entire day looked like in this time-lapse video
Logistics: depart Papeete at 9:30 am and return at 4:30 pm, half-day tours are available, bring at least 2L of water, sandals, comfortable shoes, swimsuit, towel and change of clothes. Note that there's a minimum number of people required for a tour to take place and that excursions may be canceled after heavy rain. I highly recommend the full-day option but be sure it also includes a visit to Lake Vaihiria.
Tetiaroa Atoll
Tetiaroa is known as the island that Marlon Brando bought. These days, it's also famous for the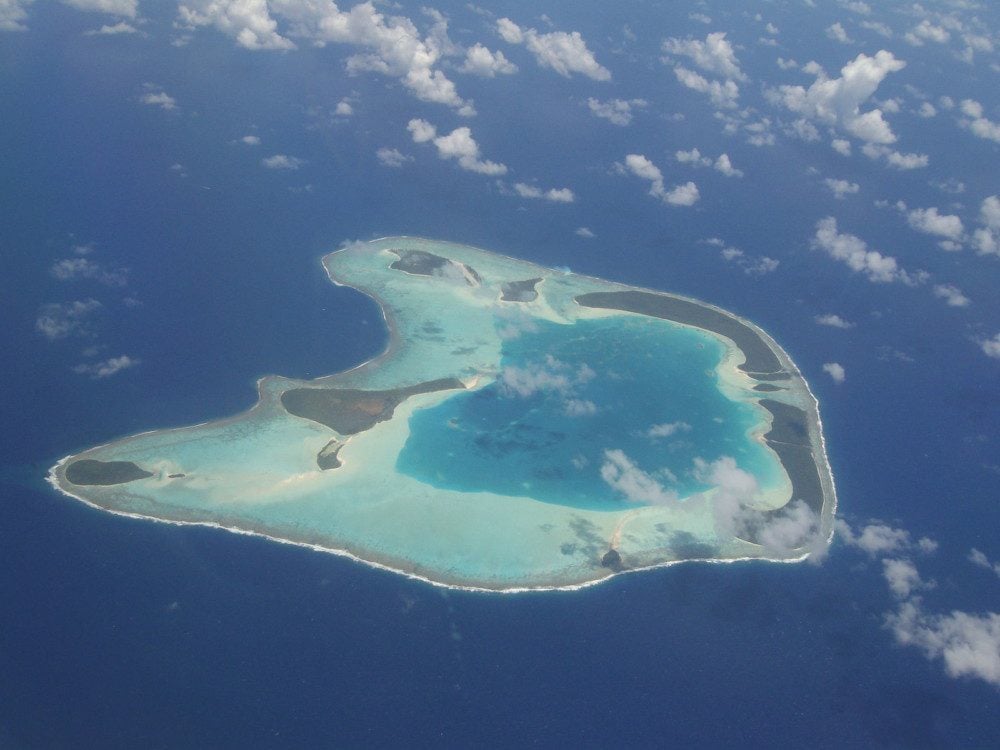 luxury 'eco' resort that has been built here (anyone got $3,000 per night?). The island is only about 60 kilometers north of Tahiti, but it takes a good few hours to get there on an excursion from Papeete. A good way to visit the island is on a day trip from Papeete aboard the Ohana catamaran. You'll meet the crew and guests at 5:45 am and return before 6 pm. Once you near Tetiaroa, you'll be transported by small groups to the island on a tiny speedboat, where you'll have time to snorkel, wander around and admire the bird colonies that make Tetiaroa so famous. It costs about 15,000F for a day trip to Tetiaroa, breakfast, lunch and snacks are served on board. Note that cruises are often canceled to bad weather. Don't be disappointed (like I was) if you wake up super early only to find the weather is just not right… It's really a hit or miss – especially during the wet season (November to April).
Moorea Day Trip
The magical island of Moorea is just a 30-minute ferry ride from Tahiti. It totally deserves a few days on its own, but if you haven't got the time – it is possible to join an excursion for the day and visit its lagoon.
Now It's Your Turn
I hope you've found this Tahiti Travel Guide useful. If you have any questions or your own Tahiti travel tips, leave a comment below and let's get the conversation started!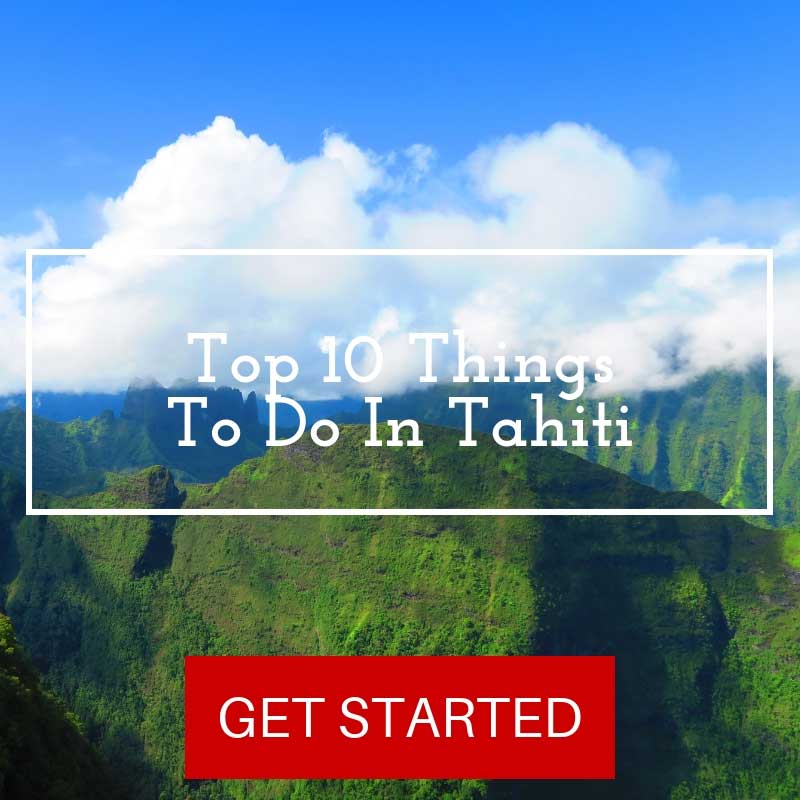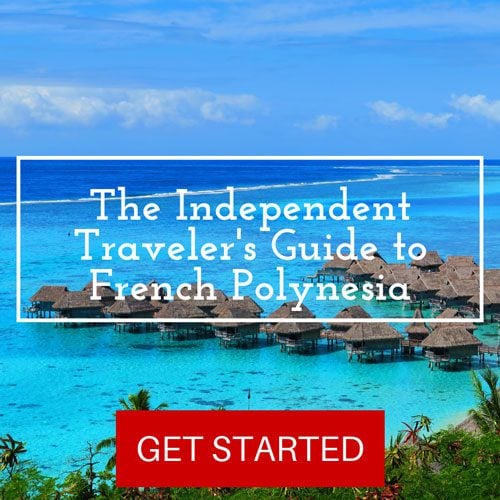 ---