Top 10 Things To Do In Kenya
It's one of Africa's most diverse destinations and, in a way, what you probably have in mind when picturing a trip to Africa. With its diverse landscapes, abundant wildlife, and proud people for whom Hakuna Matata is not just a Disney cliche, but a way of life, a trip to Kenya is the ultimate African escape. Let's explore the top things to do in Kenya.
Planning a Trip to Kenya?
Check out a 3-day Kenya itinerary and extend your African voyage with a beach escape to neighboring Zanzibar.
---
10. Go Back in Time on Lamu Island
Part of the Lamu Archipelago, the island of Lamu is a place to get away from it all and step back in time. There are no cars on this island, just narrow alleys in its historical stone town and donkeys to hop on when your feet start to hurt. It's by no means a luxury destination but travelers who seek an authentic Swahili destination should look no further. The island's buildings are Arab-influence and medieval-looking, the locals are dressed in traditional brightly colored clothing and the slow, easy pace of life is contagious.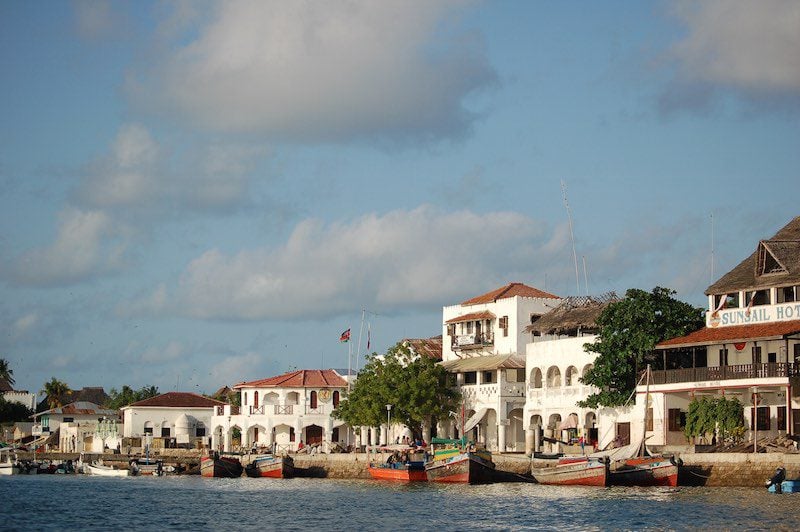 9. Relaxing on the Beach and Snorkeling
The beaches south of Mombasa are among Kenya's finest stretches of white sand, a place to relax and explore the marine life. South of Mombasa, Diani Beach, and Tiwi Beach are the prime choices. Diani Beach is more popular and geared towards Western tastes with a wide range of resorts and activities, while Tiwi Beach offers a more low-key experience. North of Mombasa, head to Takaungu Beach which offers a great combination of stunning scenery and a working Swahili fishing village. For a close encounter with Kenya's rich marine life, head to Kisite Marine National Park.
8. Hiking Mount Longonot
To experience the best views of the Great Rift Valley, hike to the crater rim of Mount Longonot. From a height of 2,545 meters, the views from up here are simply unparalleled. But that's not all, the dormant volcano's deep and wide crater is home to a pristine forest teeming with wildlife. Hikers can circumnavigate the crater rim before heading back down to completer an unforgettable experience.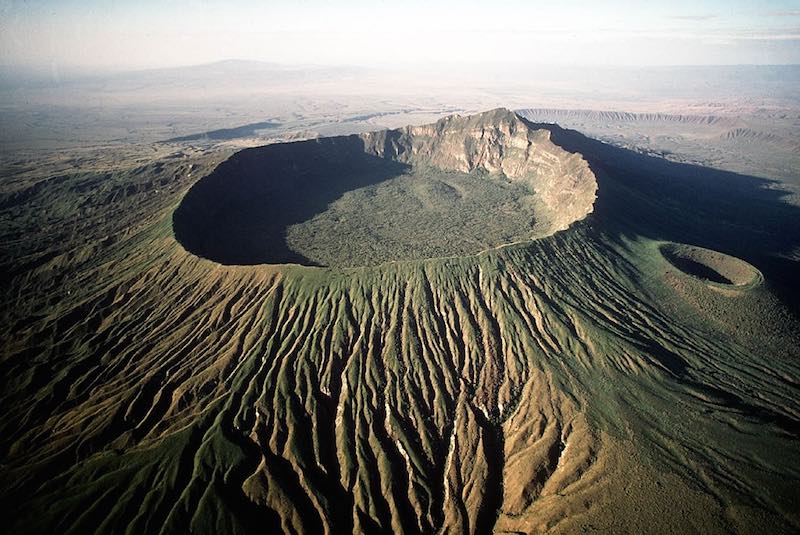 7. Cycling in Hell's Gate National Park
Not far from Mount Longonot, Hell's Gate National Park is one of Kenya's most interesting parks. It is one of the few places where you can experience wildlife watching outside the comforts of a safari jeep. Begin a special day with a guided visit to the Hell's Gate Gorge and thermal springs and then rent a bicycle and explore the park grounds. Keep your eyes peeled for buffalo, zebra, gazelle, and baboons, and if you really want to work an appetite, ditch the bicycle, and explore on foot.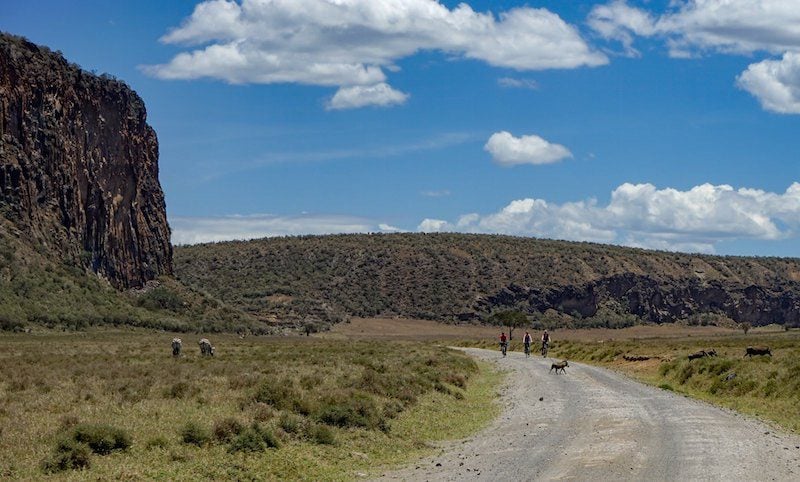 6. Scaling Mount Kenya
First sculpted by the melting forces of lava and then by the eroding forces of icy glaciers, Mount Kenya straddles the equator and rises to a staggering height of 5,199m. It is the tallest mountain in Kenya and the second-highest in Africa, after Mount Kilimanjaro. Unless you're a professional climber, you can undertake a multi-day voyage to climb the summit of Point Lenana, the third highest peak on this range at a height of 4,985m. Begin the hike with possible sightings of elephants and monkeys, but as you gradually gain elevation, the alpine scenery that takes over will make you wonder if you've been teleported to the Swiss Alps.
5. Exploring Nairobi's Wildlife Attractions
Africa's major cities can be somewhat of a turnoff for some traveler, but thanks to its abundant wildlife attractions of the close encounter, Kenya's capital city definitely stands out. Start your day bright and early (or end it) with a safari in Nairobi National Park, a 117 km2 sanctuary just seven kilometers away from the madhouse of the city center. From there, feel the magic of touching elephants at the David Sheldrick Wildlife Trust, better as the elephant sanctuary. To wrap things up, get a wet kiss from a Rothschild's Giraffe at the Giraffe Center, and if there's extra time, head to Nairobi Snake Park to (not) guarantee a night of sweet dreams.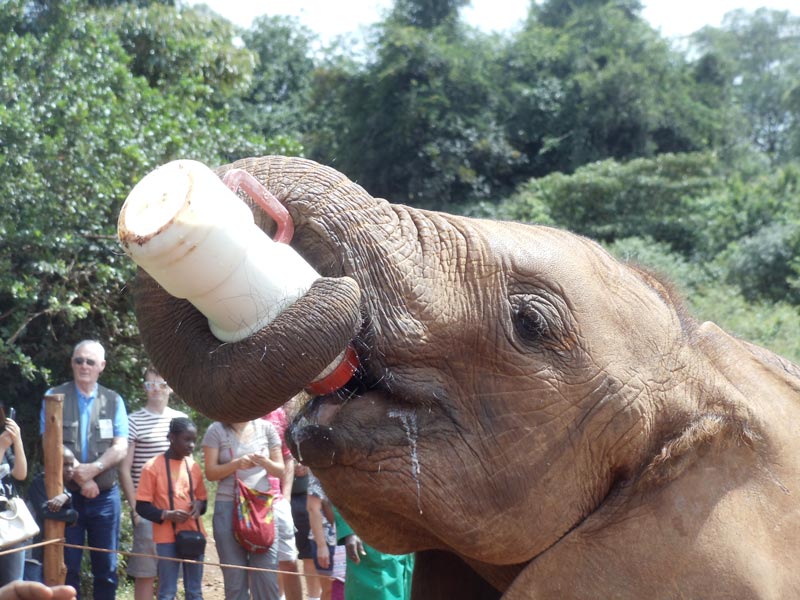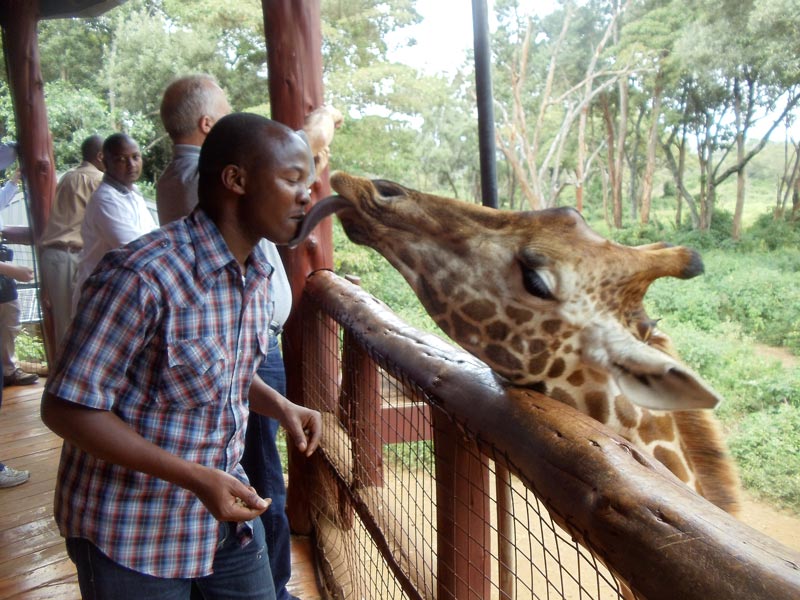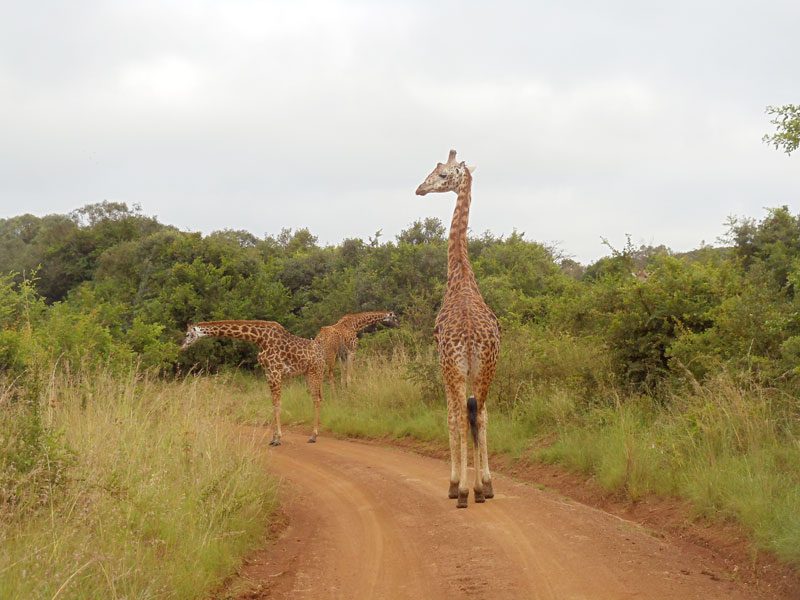 4. Seeing the Pink Flamingos of Lake Nakuru
Designated a bird sanctuary in 1960 and established as a national park in 1968, Lake Nakuru National Park is one of Kenya's best wildlife attractions and a great choice for a day trip from Nairobi. At an elevation of 1,200-1,800 meters above sea level, the park covers 188 km2 of diverse habitat including thick woodlands, flat grasslands, and high ridges. The park's most famous residents are the pink flamingos that like to hang around the lake, but you can also expect to encounter hippos, black and black rhinos, gazelles, giraffes, buffalo, monkeys, zebras, and if you're lucky, lions!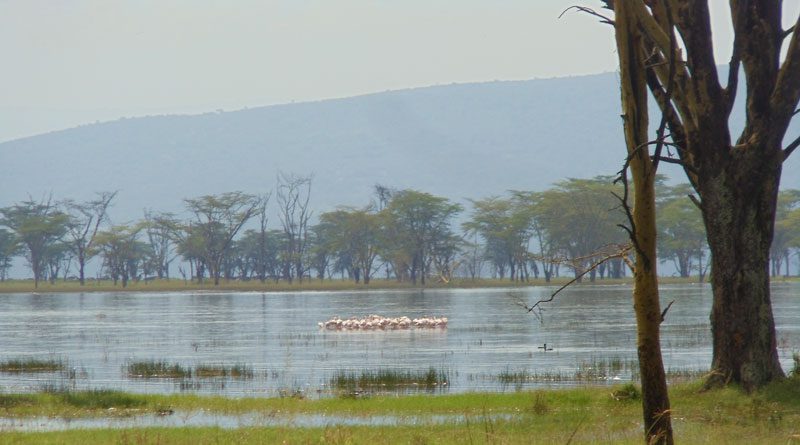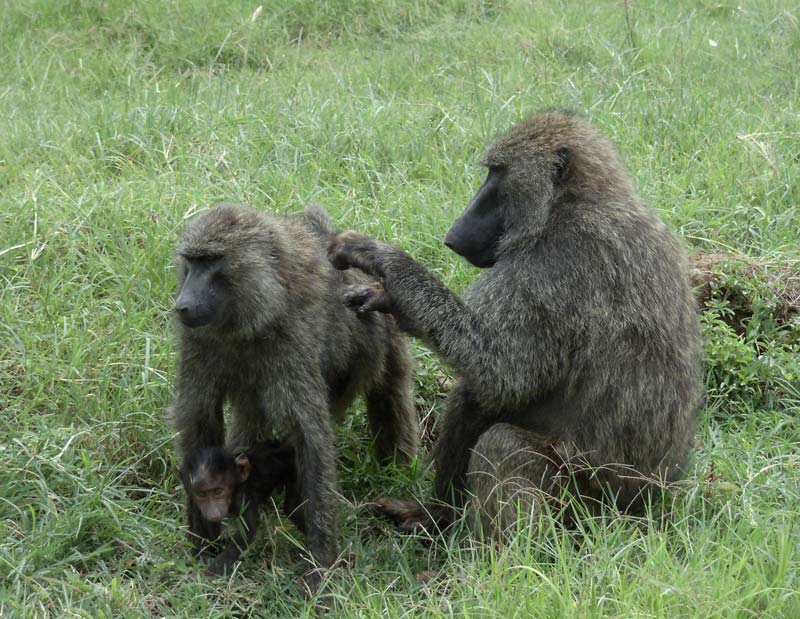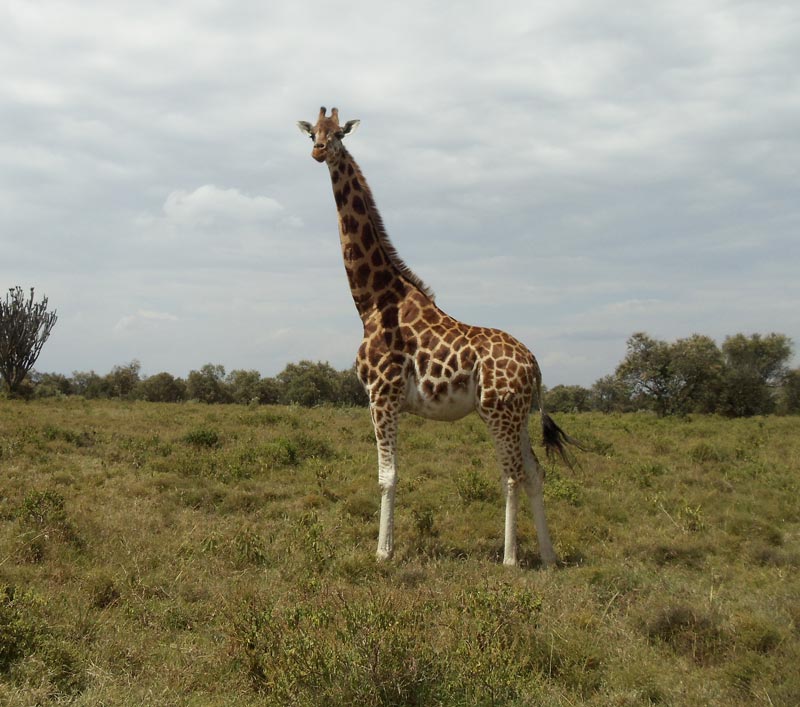 3. Spotting the Red Elephants of Tsavo
Combining to form the largest protected wildlife conservancy in Kenya, Tsavo East and Tsavo West are among the country's most popular national parks. The two sister parks are set apart by their diverse landscapes and greenery, but in both, you're likely to spot "the big five". The most unique spotting in Tsavo is the "red elephant", which owes its color to red mud in which it prefers to bathe.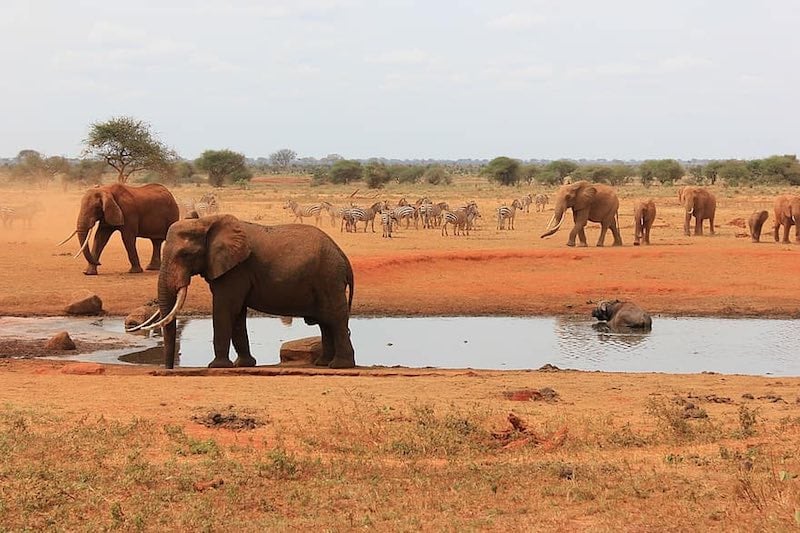 2. Snapping the "Money Shot" in Amboseli National Park
I'm sure you've come across images of elephant herds and Mount Kilimanjaro in the background. Well, these images were taken at Amboseli National Park, the best place in Kenya to see elephants in the wild. Amboseli's celebrity residents are the big-tusked elephants, and there are loads of them here. Apart from the elephants and beautiful views of Africa's highest peak, you'll also have a good shot of spotting lions, hyenas, and hundreds of bird species.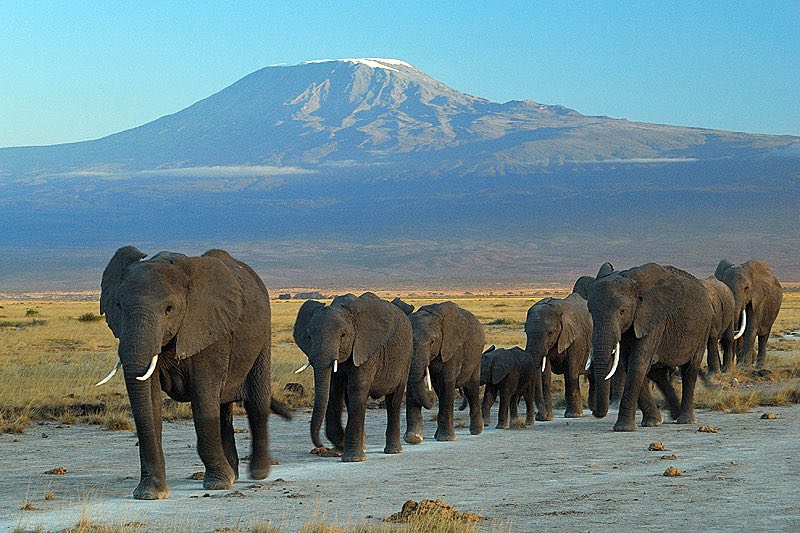 1. Experiencing the Great Migration at Masai Mara National Park
Home to one of the highest concentrations of wildlife on Earth, witnessing the great migration in Masai Mara National Park is the ultimate African experience and, by far, the top thing to do in Kenya. Between June and September, millions of wildebeest migrate from the northern Serengeti in Tanzania to the picturesque plains of Masai Mara, studded with stereotypical African acacia trees. The park's most dramatic experience is witnessing the herd crossing of the Mara River, where crocodiles lurk in the muddy waters awaiting their prey.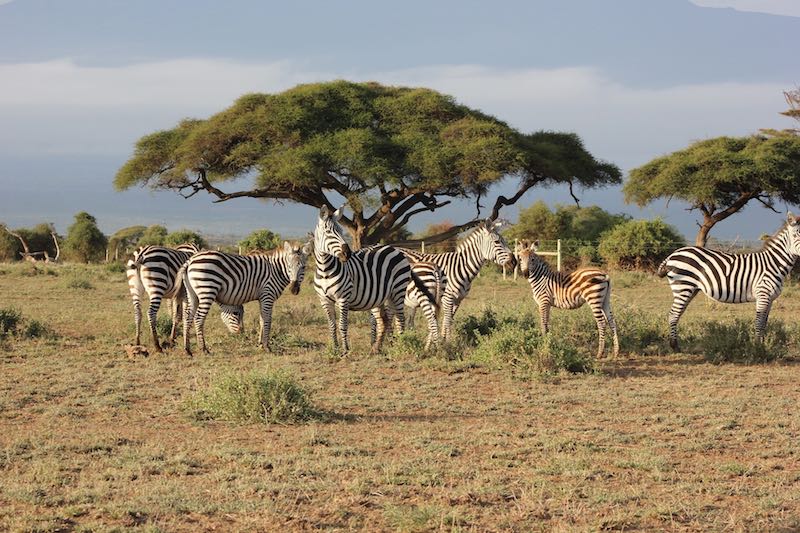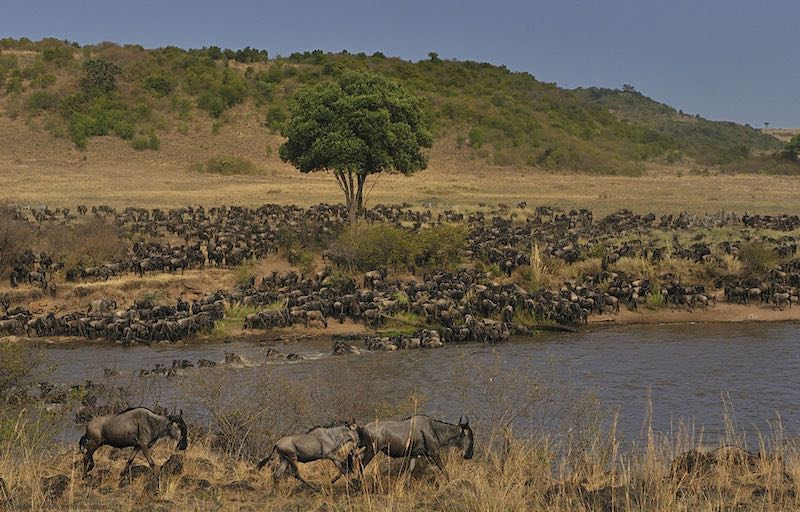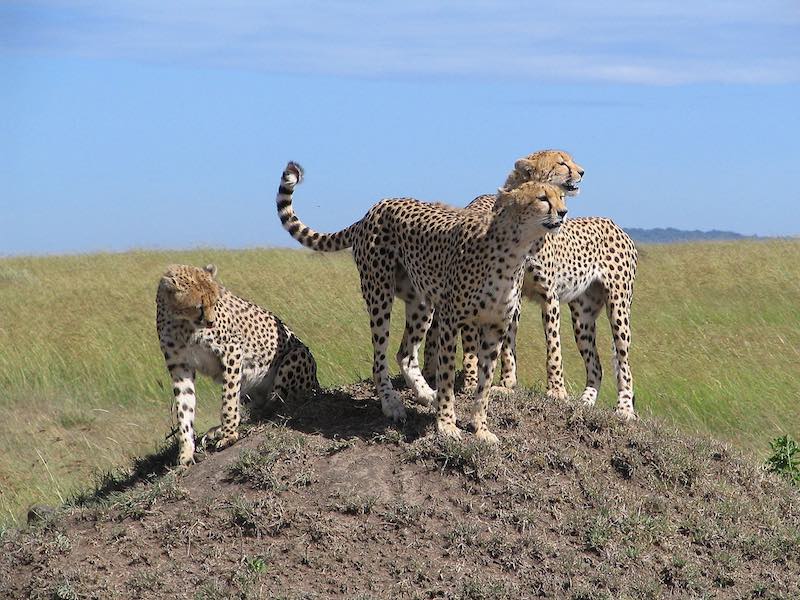 What's Next?
Now that we've listed the top things to do in Kenya, it's time to plan your African adventure. Check out an in-depth sample itinerary for spending 3 days in Kenya, focusing on Nairobi and day trips to nearby national parks, plus a magical escape to the Spice Island of Zanzibar.
---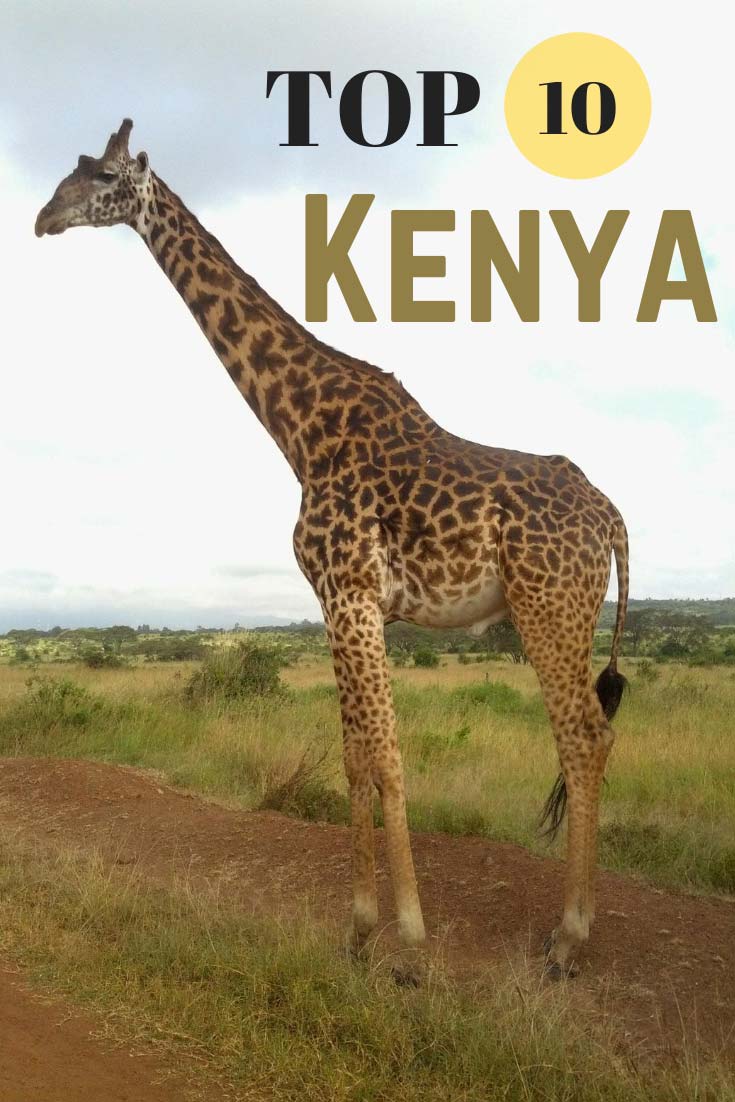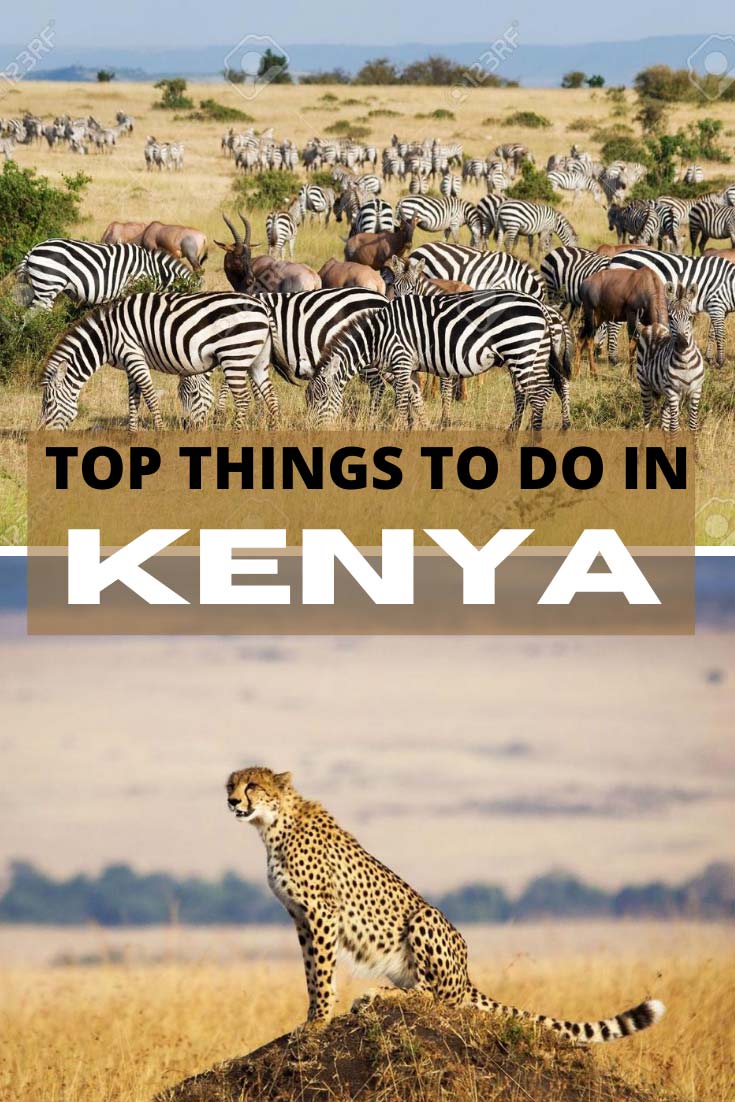 Pin These Images To Your Favorite Boards!