Top 10 Things To Do In San Francisco
San Francisco might be the prettiest city in the US, with houses the defy the rules of gravity, a diverse population and one golden bridge! It's no wonder why so many visitors make it here every year from all parts of the world. To help you plan your visit, here's my list of top 10 things to do in San Francisco.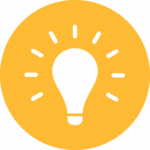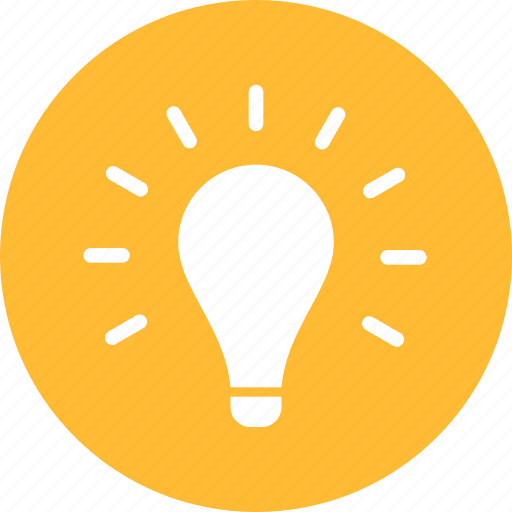 Pro Tip
Planning a trip to San Francisco? Get started with this sample itinerary for spending 5 days or less in San Francisco.
10. Find Your Fortune in Chinatown
San Francisco is the home of the oldest Chinatown in the US and probably the coolest. You might recognize the famous pagoda, but San Francisco's Chinatown has quite a few hidden gems. Over on Waverly Place, you'll find two super cool active temples. Don't let the modest staircase at #125 fool you – head all the way up the stairs to this Tibetan temple or simply follow the soothing smell of incense. The view from the balcony is wonderful and you'll surely feel the spiritual powers at work! Over on Ross Alley, the Golden Gate Fortune Cookie Factory is busy making fortune cookies since the 1960s. Watch how they're made and grab a fresh one to go! For a real local experience, head over to Portsmouth Square and watch an intense match of Chinese checkers.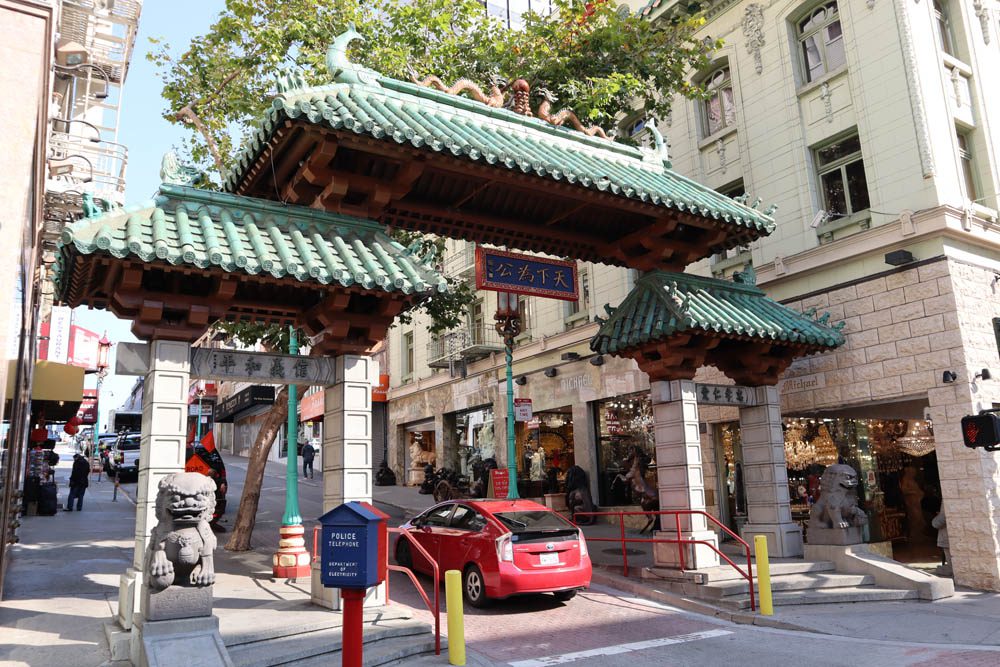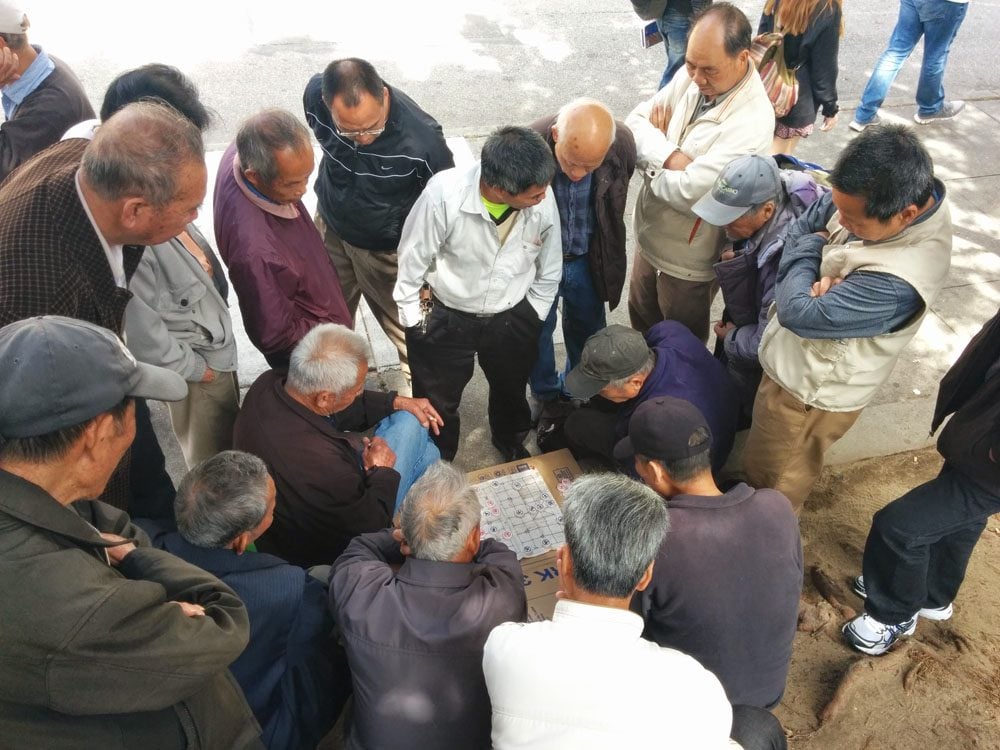 9. See Where it all Began in the Mission District
In 1776, a Spanish mission was built in the sunniest spot in town, and San Francisco was born. Today, the Mission District is one of the coolest and most diverse in town. With a strong Hispanic influence, this is the place to grab the best tacos and with the hipsters moving in, there are plenty of cool cafes where the next billion-dollar start-up is being worked on over a latte (extra hot with soy milk and made from fair-trade coffee, of course). If tacos ain't your thing, grab a killer sandwich and head over to Dolores Park to catch a sunny view of San Francisco. Even Mark Zuckerberg has a house just around the corner. Afterward, check out the impressive murals at Clarion Alley and better yet – Balmy Alley, where local Latino artists have been painting here since the 1970s.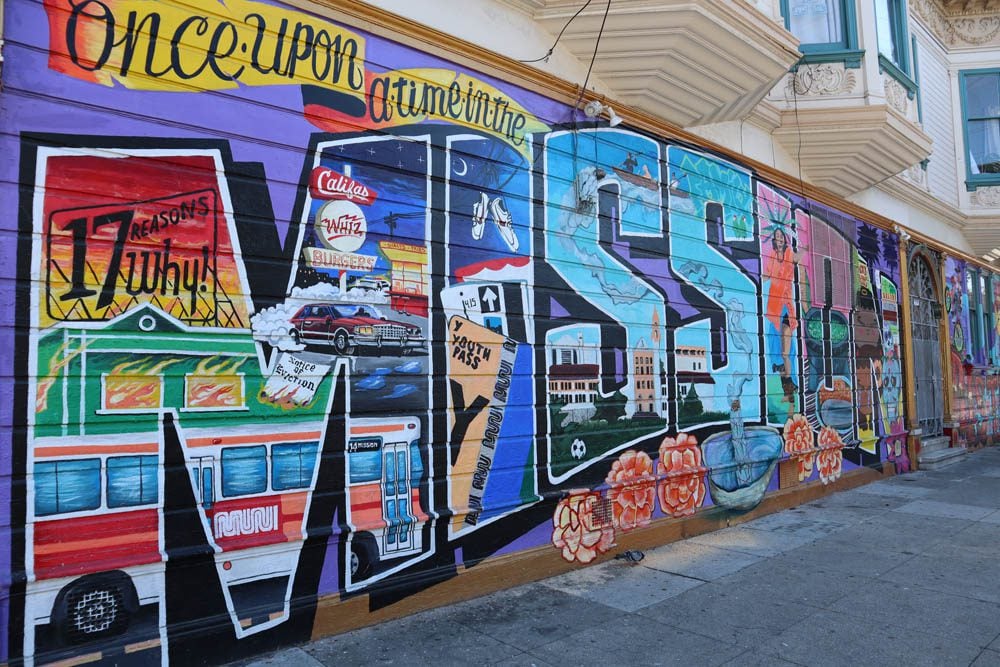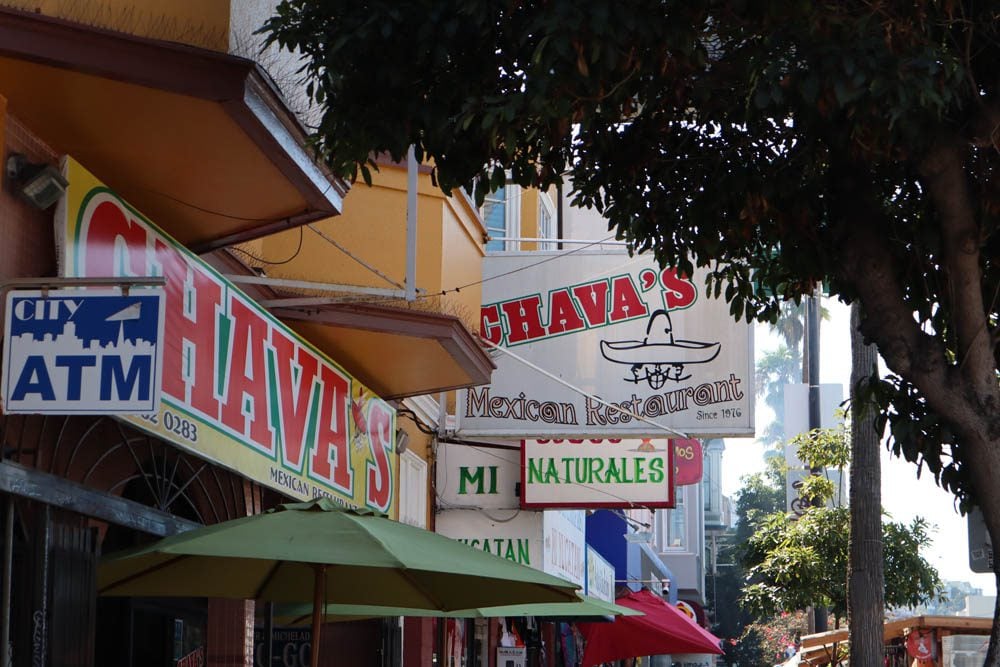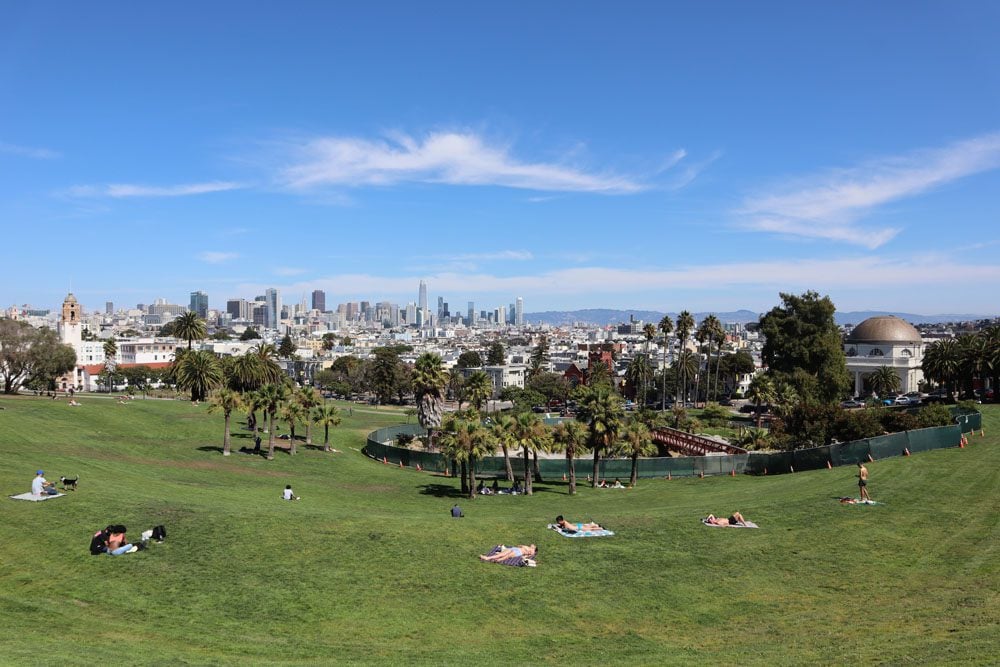 8. Check Up on Uncle Jesse and Michelle at the Painted Ladies
No, Full House wasn't actually filmed here but there's no famous image of San Francisco other than the Painted Ladies – except for the Golden Gate Bridge, of course. Head over to Alamo Square to catch a view of the most famous girls in town. The row of pastel-colored Victorian houses are known as the Painted Ladies and they sure are beautiful. The view from the hill down towards the bay isn't too bad either.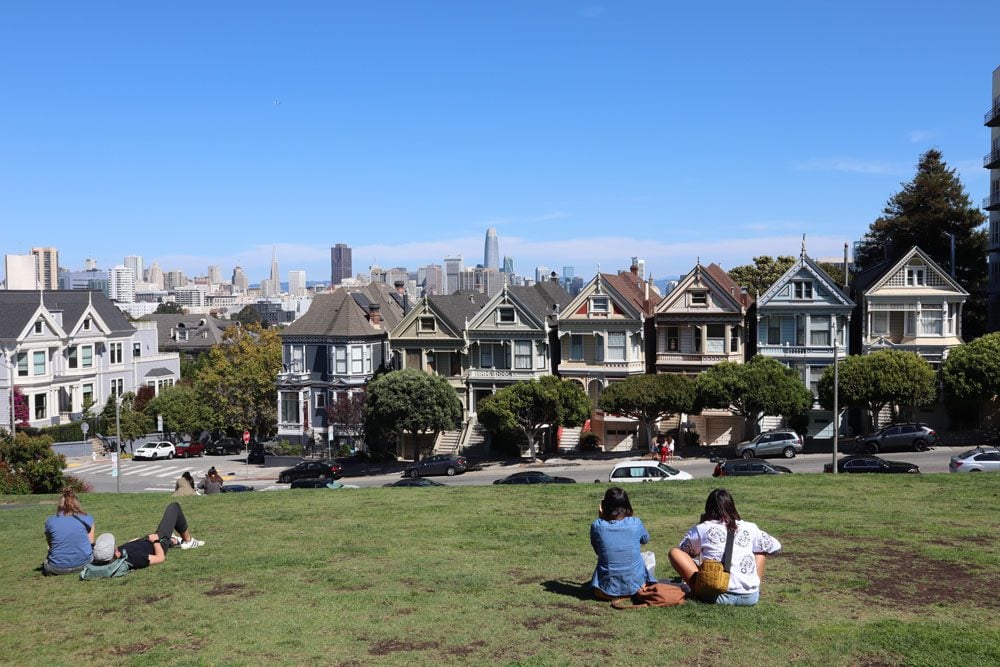 7. Catch Panoramic Views from Bernal Heights
If you've already had a taste of the San Francisco hills, this might be for you. Climb up the super steep street all the way to Bernal Heights Park. I don't know how residents of this beautiful neighborhood manage, but the exercise is certainly worth it with one of the best views of San Francisco! If you come at just the right time, you'll not only be rewarded with panoramic views of San Francisco, but also catch the summer fog starting to creep its way to town.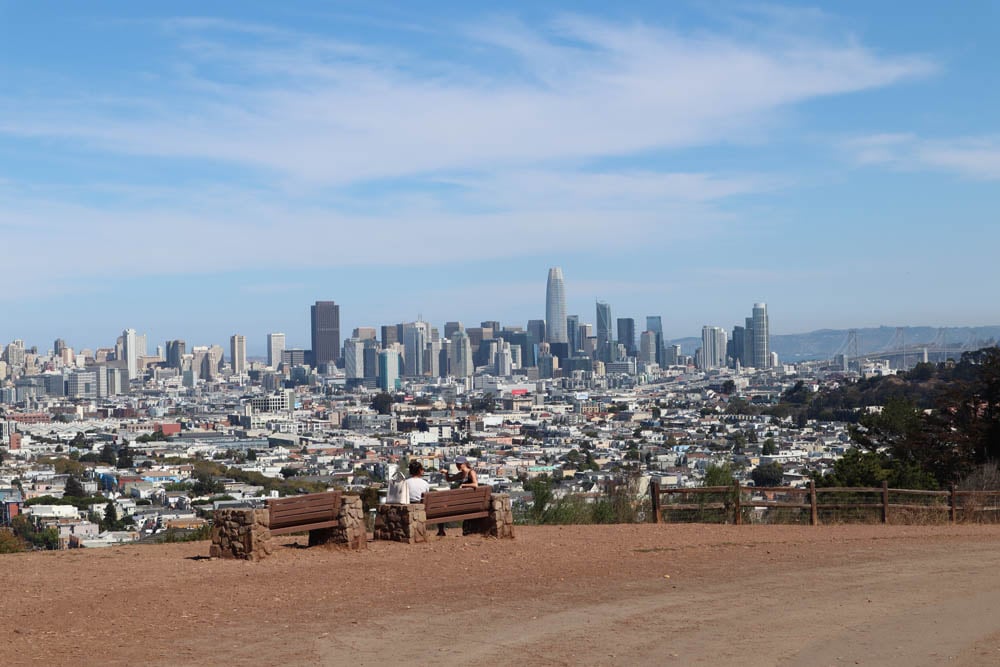 6. Find Some Zen at Golden Gate Park
San Francisco's Golden Gate Park is one of the finest urban parks in the world. Cycle or walk through parts of this giant park and you'll definitely come out more relaxed. For extra relaxation, head over to the Japanese Tea Garden, one of the oldest in the US. If the bonsai trees and the soothing ponds don't do the trick, maybe some green tea will! There's lots more to do in Golden Park and you can easily make a full day of it.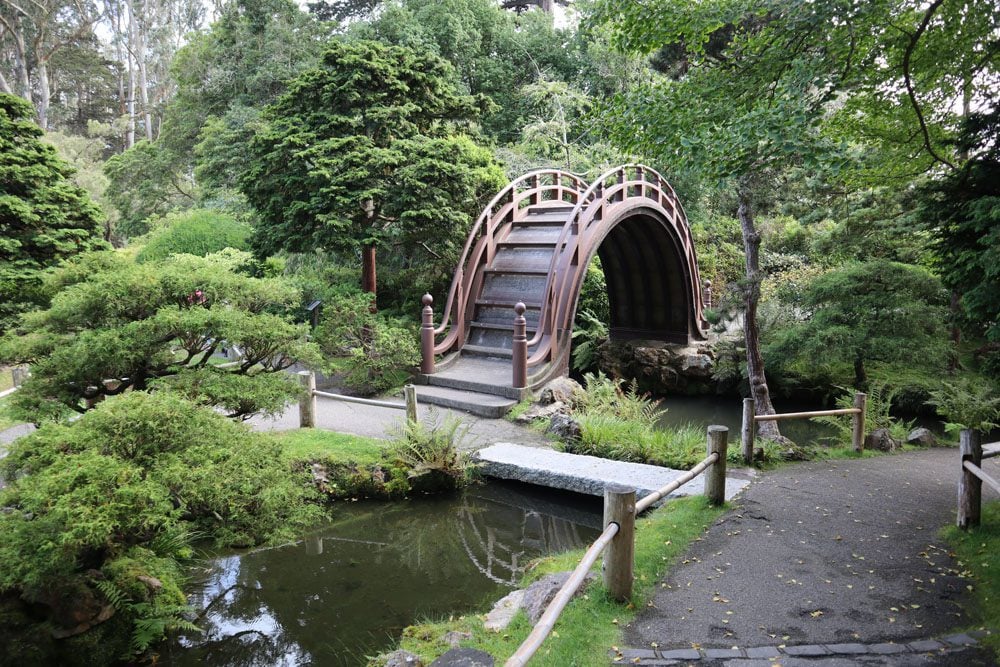 5. Hang Out With the Locals at Baker Beach
Far from the hustle and bustle of town, it's no wonder Baker Beach is the birthplace of the famous Burning Man festival. Commanding fine views of the Golden Gate Bridge, you won't be able to help but feel envious of the folks whose homes dot the surrounding hillside. Don't be alarmed if you see a few nudies around – it's northern California after all!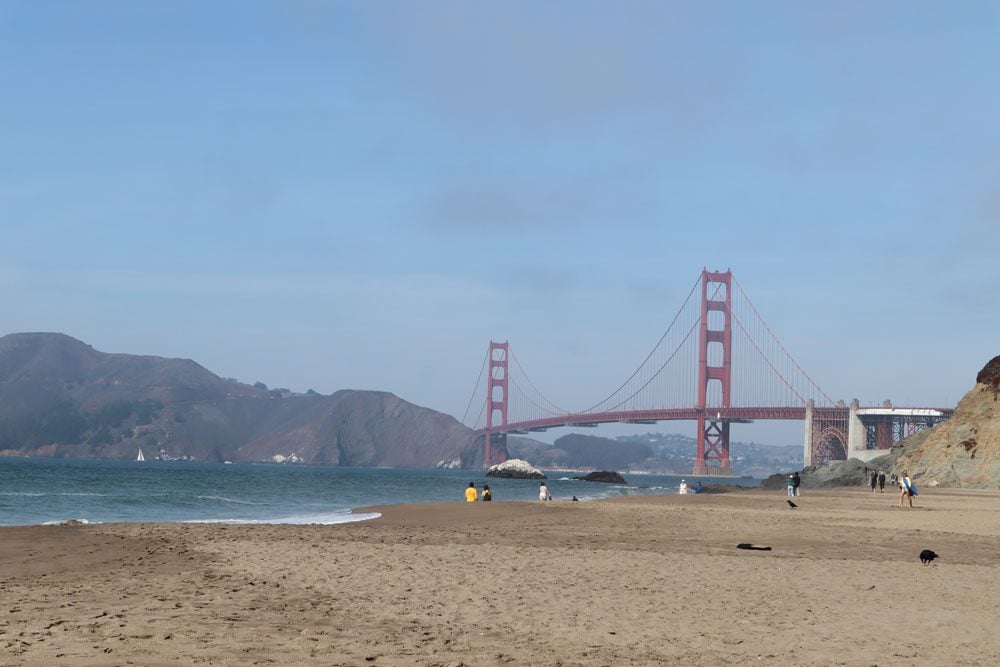 4. Hug an 800-Year-Old Redwood Tree at Muir Woods
San Francisco is beautiful, don't get me wrong. But sometimes, you need to get out of town to appreciate the beauty of a place and if you're in San Francisco, head out to Muir Woods National Monument for a memorable day trip. Choose your walking path and go back in time in this enchanting forest. To make a full day of it, cruise the legendary Pacific Coast Highway down to Stinson Beach (Highway 1) and continue to Point Reyes if you're making good time. On the way back to the city, stop at Marin Headlands for private views of the Golden Gate Bridge.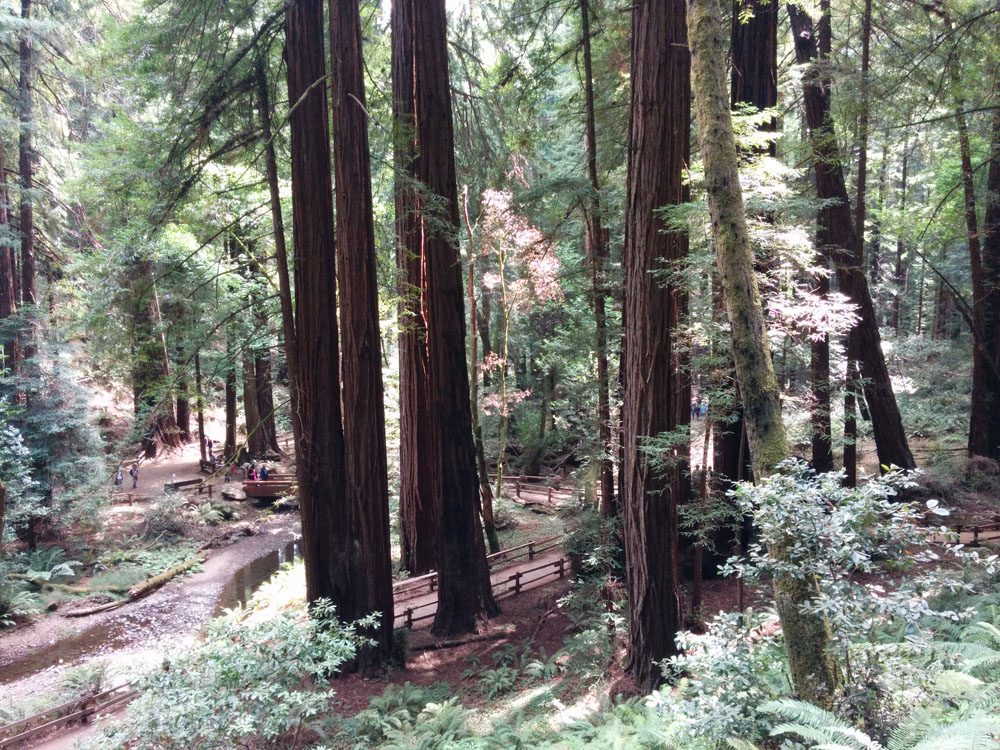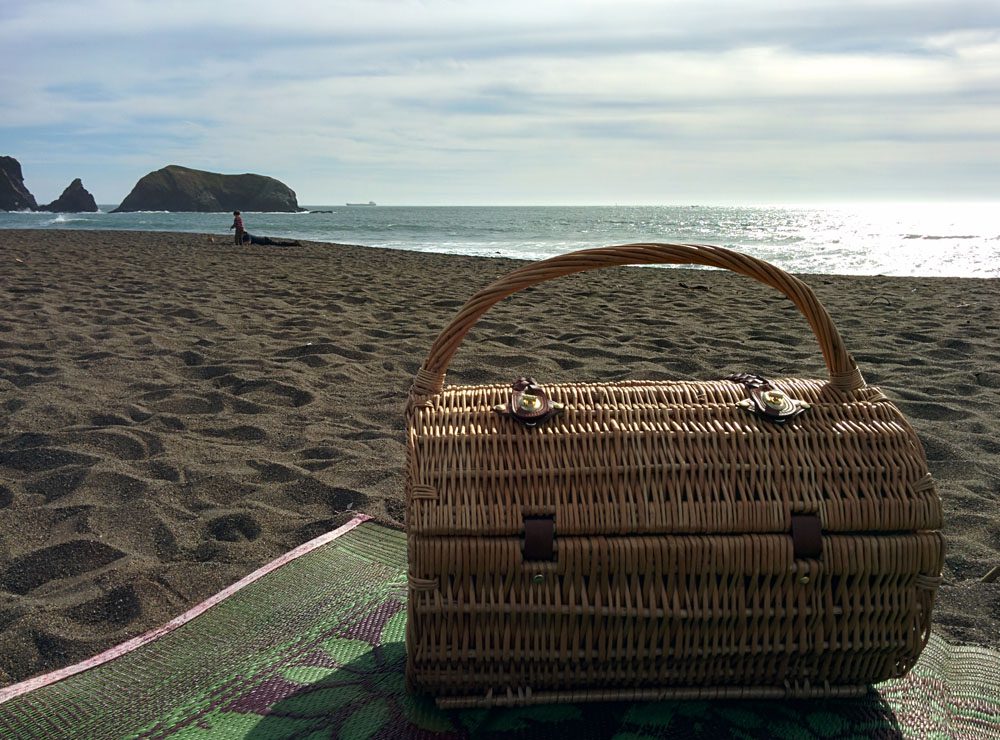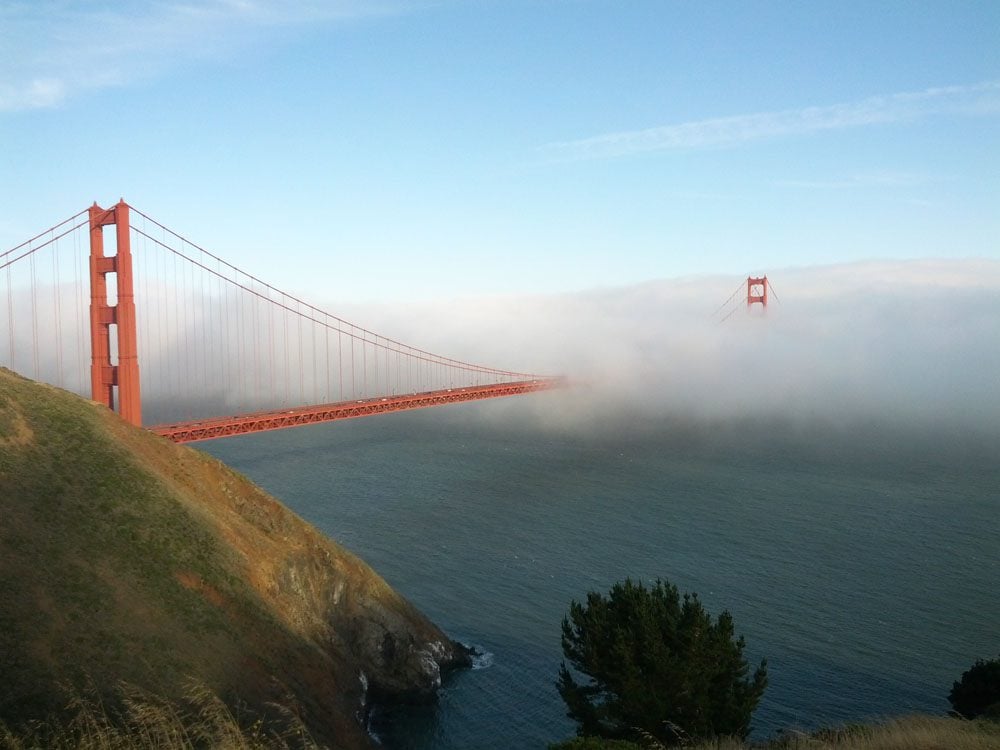 3. Ride the San Francisco Cable Car
There's no real reason to hop on the iconic San Francisco cable car but we all do it anyway, so don't feel bad! The best line is Powell – Hyde and if you get off at Lombard Street, you'll be treated to a double surprise. First of all, the view! Don't bother buying a postcard, you'll make one of your own. Below you lies San Francisco Bay with Alcatraz perfectly aligned. Wait for another cable car to come up or down and voila – the perfect San Francisco photo! For the second surprise, head back to Lombard Street and walk down the most crooked street in the world. You'll be glad not to be driving right now.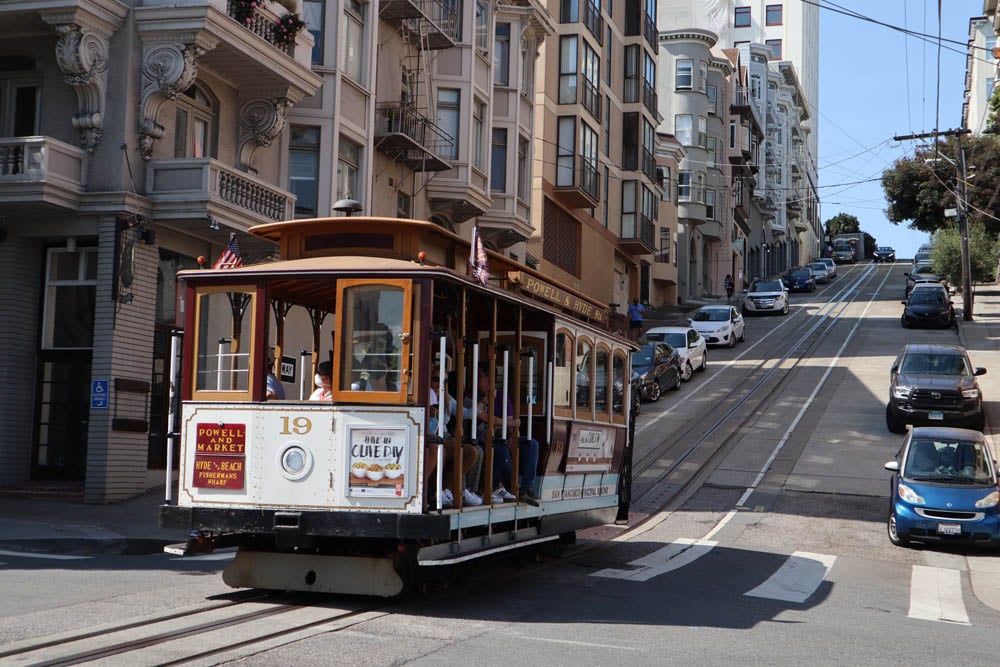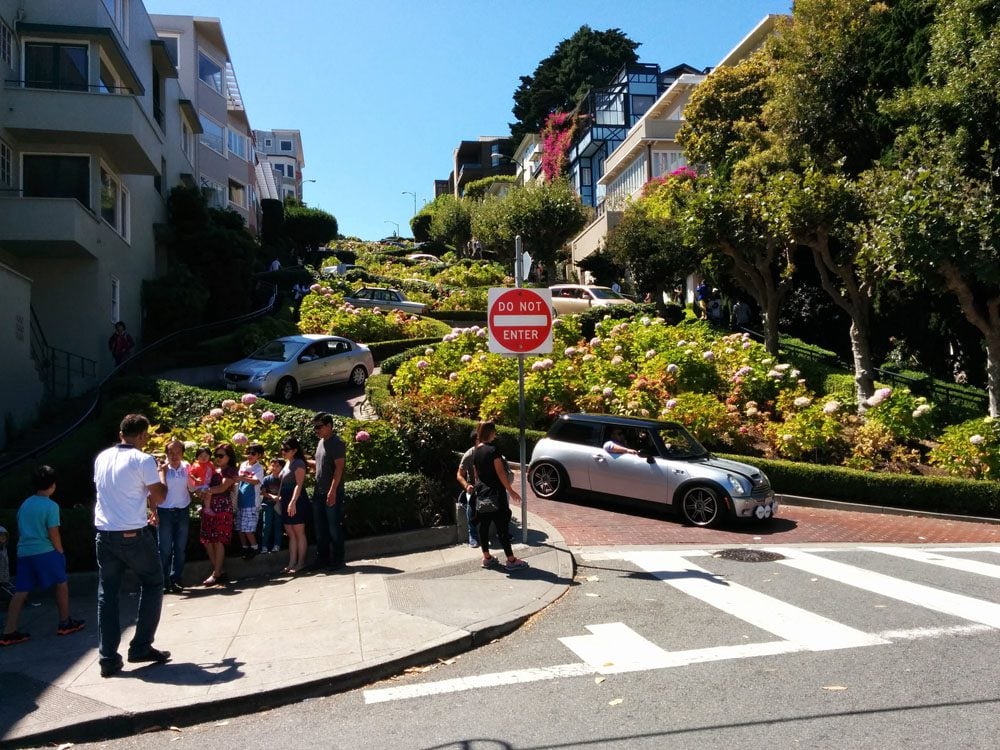 2. Say Hi to Al Capone at Alcatraz
Visiting 'The Rock' is kind of a must if you make it to San Francisco and you won't be disappointed. If prison isn't your thing, at least you'll enjoy the panoramic views from the short boat ride to Alcatraz Island. The former prison is now a national park and used to be the home of some of the toughest criminals in the country until it was closed in 1963. It is said that no man could escape The Rock but after stepping inside the solitary confinement cell – you'll understand why some tried.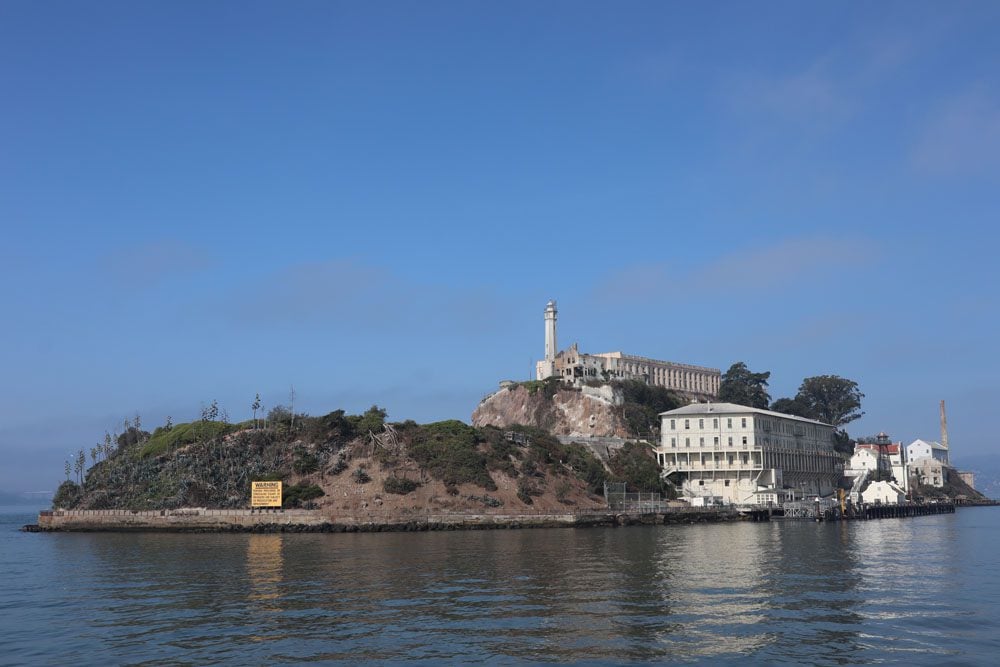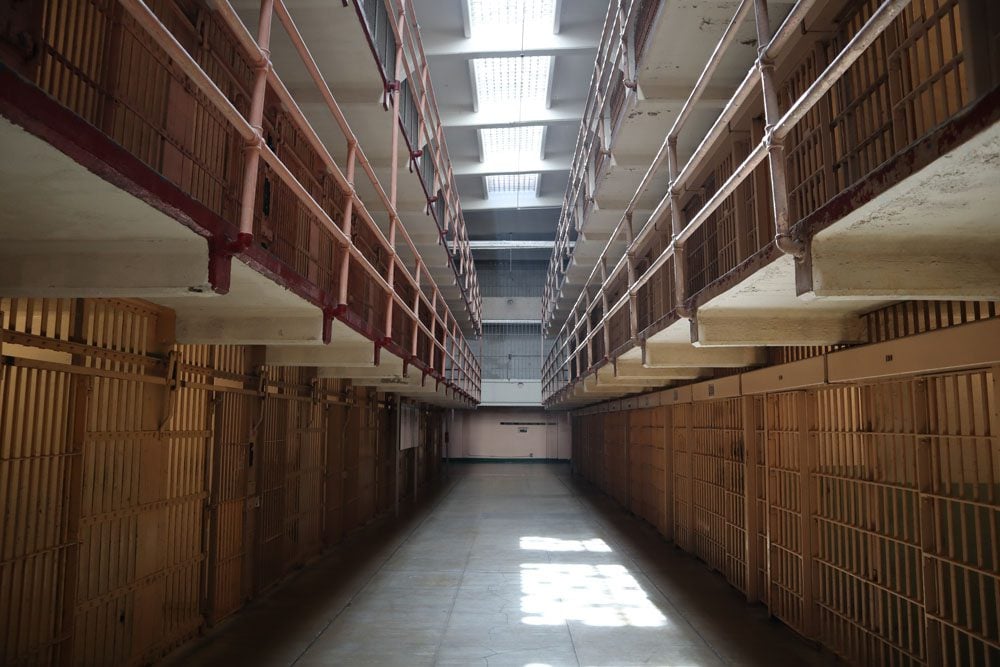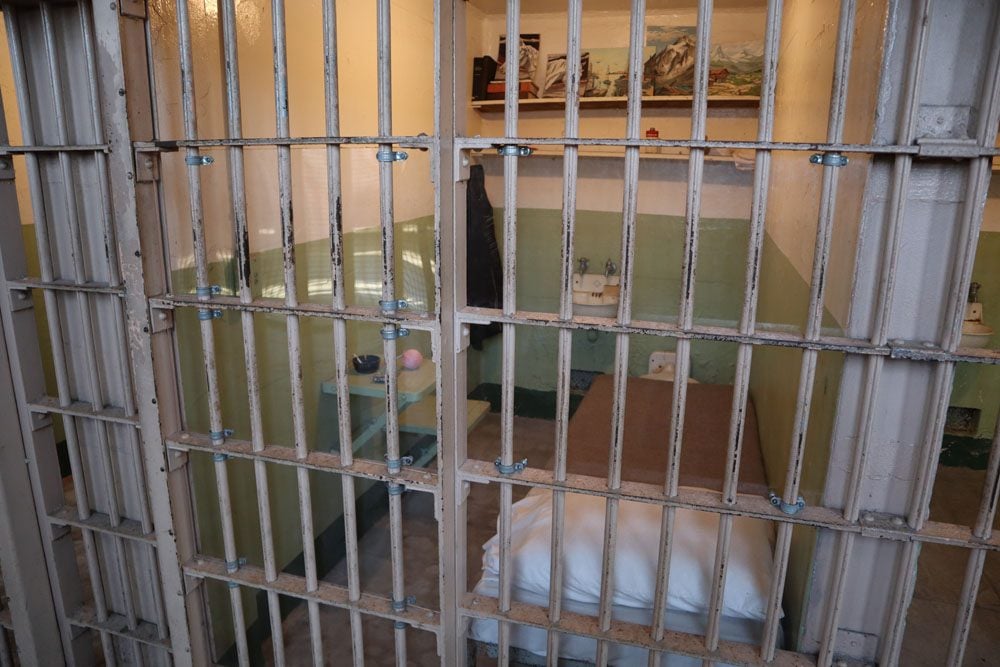 1. Drive, Walk or Cycle Across the Golden Gate Bridge
There's no better thing to do in San Francisco on a sunny day than to rent a bike and cycle across the Golden Gate Bridge. En route, you'll be stopping a lot not only to catch your breath but also to enjoy the beautiful beaches, parks, and small surprises along the way. No need to cycle back to town – grab lunch in the picturesque seaside town of Sausalito and hop on the ferry with your bike back to town. This will be a day you'll never forget – I guarantee it!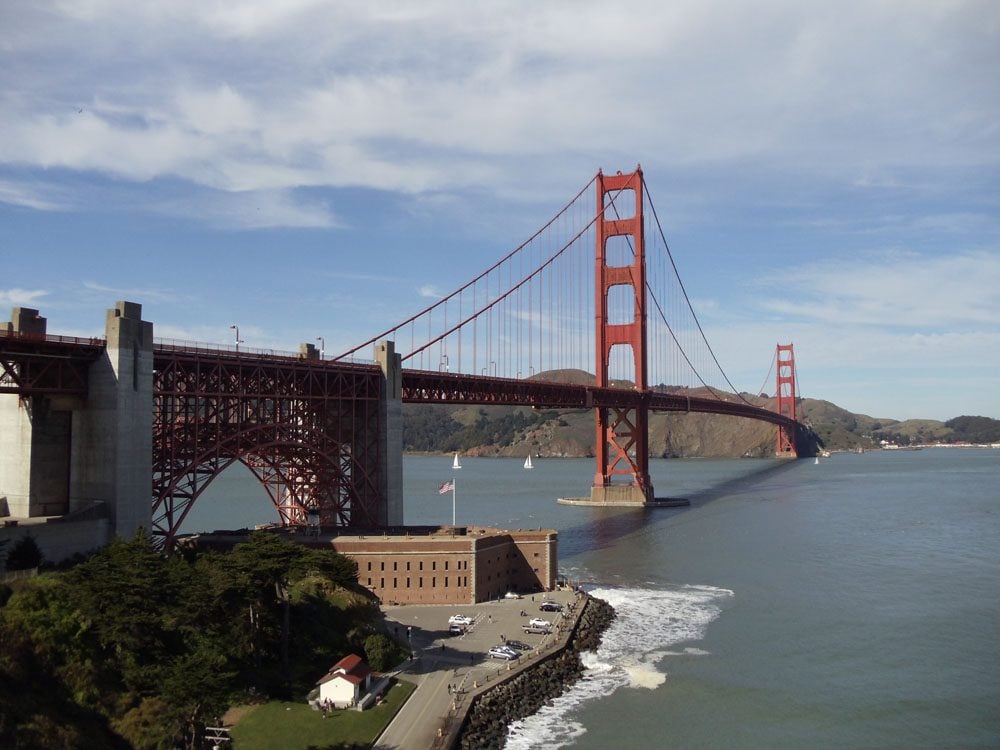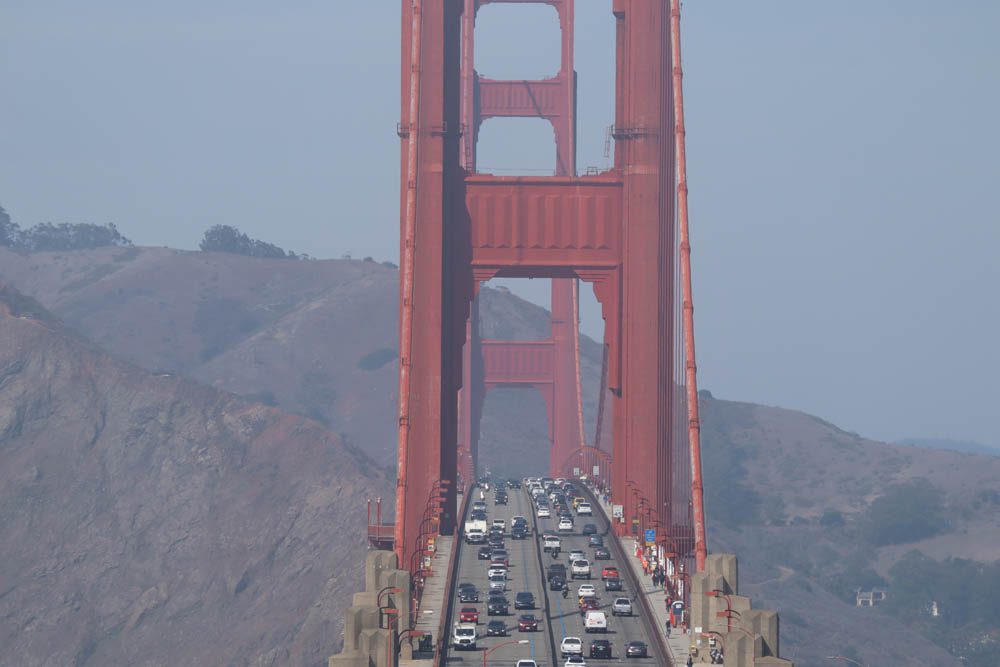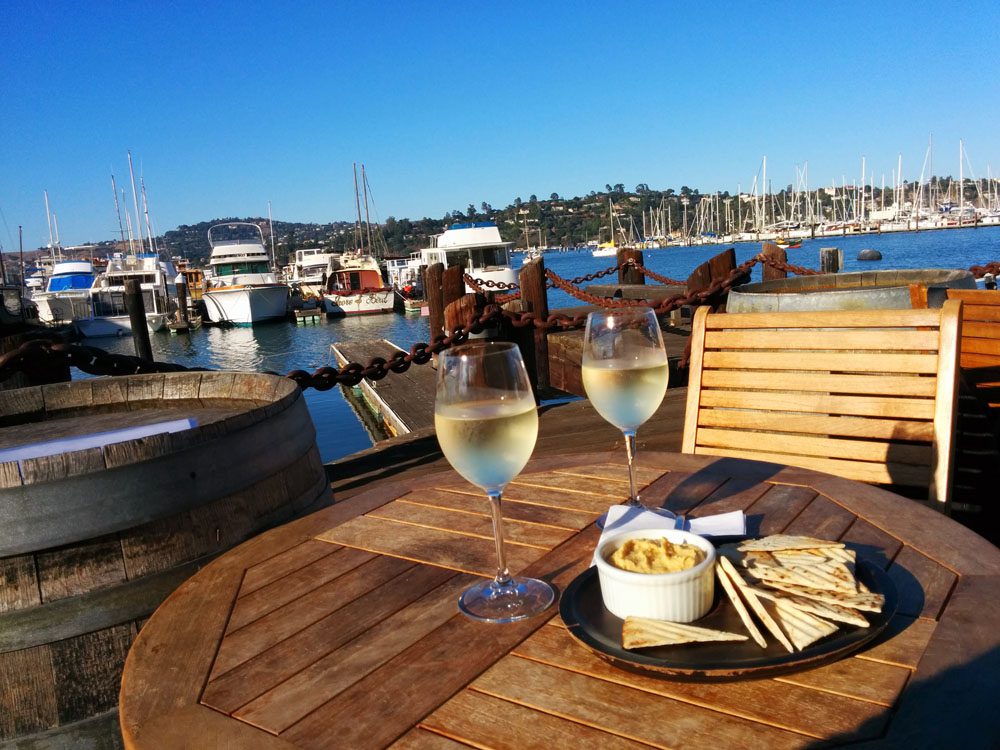 This wraps up my list of the top things to do in San Francisco. Start planning your visit with this sample itinerary for spending 5 days or less in San Francisco and if you're planning a longer adventure, consider combining your visit with a road trip on the Pacific Coast Highway.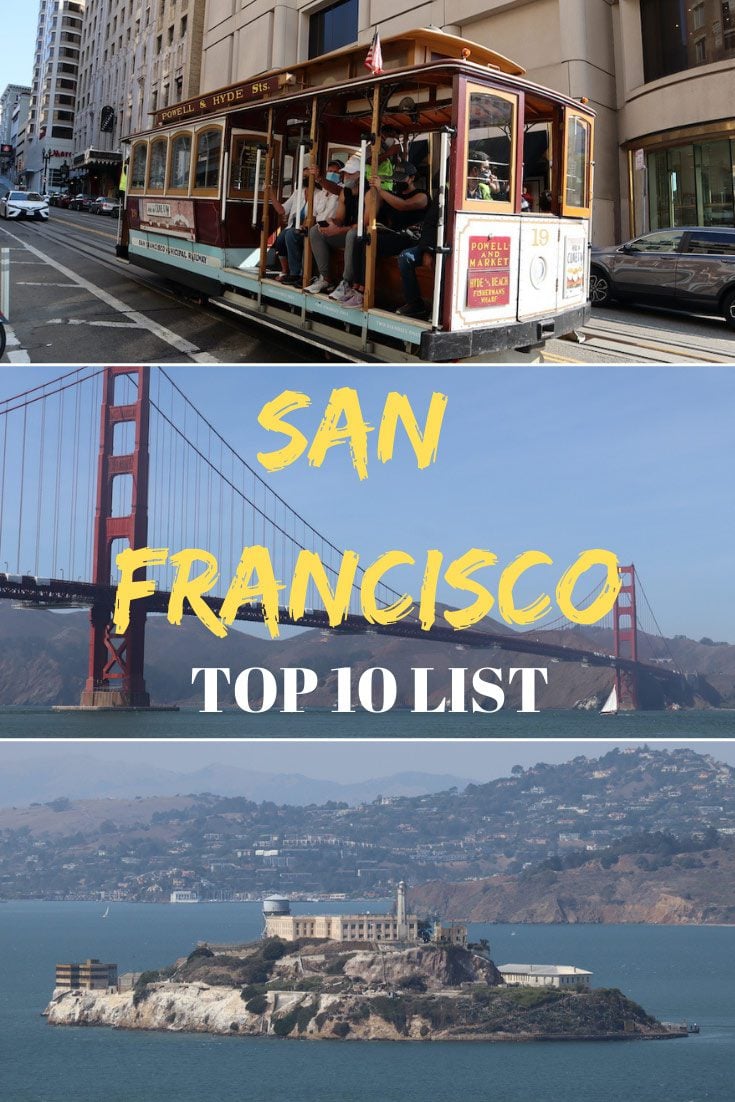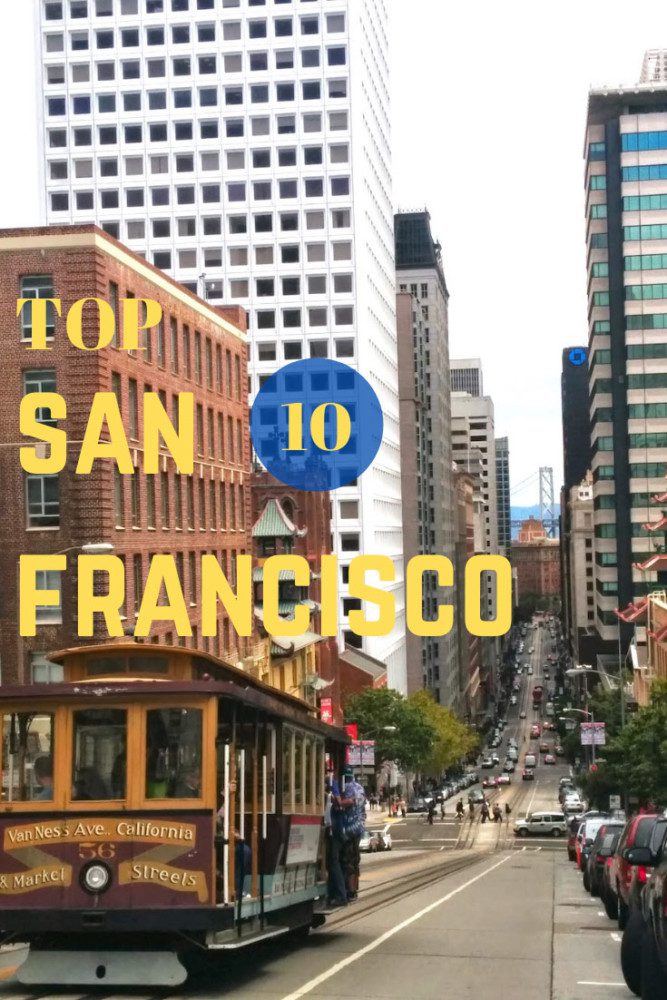 Pin These Images To Your Favorite Boards