Top 10 Things To Do On The Pacific Coast Highway
Hit the road and head on a classic California road trip, cruising the Pacific Coast Highway on one of the best scenic drives in the world. With incredible coastal scenery and an unexplained sense of freedom, cruising the PCH is memorable experience. In this post, we'll explore the top things to do on the Pacific Coast Highway.
Before we begin
This list of the top things to do on the Pacific Coast Highway relates to the section of the PCH between San Francisco and Los Angeles. Although the road reaches beyond both cities, this is the "legendary" section of the scenic highway.
10. Visit the Danish Capital of America at Solvang
Windmills, pastry shops galore, charming Scandinavian architecture in California, and we're not talking about a Disney theme park? Yeap! Founded in 1911 by Danish-Americans, Solvang (meaning "sunny field") is a fun detour off the Pacific Coast Highway. Spend the night or visit during the day to get a taste of Nordic life. History and architecture buffs should also pay a visit to Mission Santa Inés, founded in 1804 long before the Danes arrived in present-day Solvang.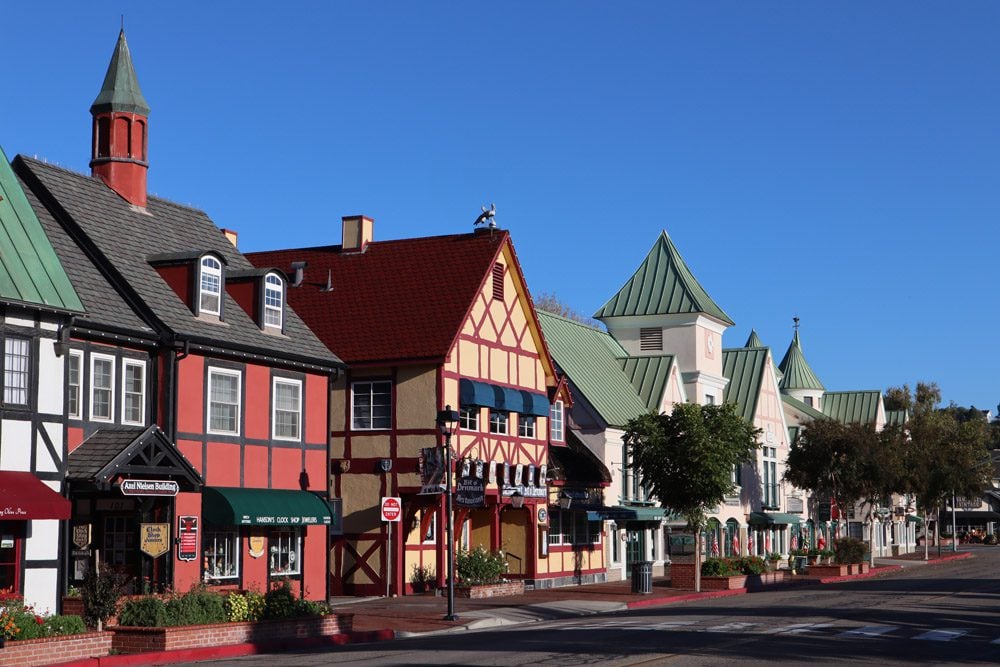 9. Take a Tour of Hearst Castle
Overlooking the Pacific Ocean and the countryside around San Simeon, Hearst Castle offers another taste of Europe, this time on a whole other level. Built by early 20th-century media mogul William Randolph Hearst, the lavish complex has over 40 bedrooms and 60 bathrooms to go along with the estate's magnificently-decorated functional rooms. No expenses were spared in constructing and furnishing Hearst Castle, well known for the works of art that decorate its grounds.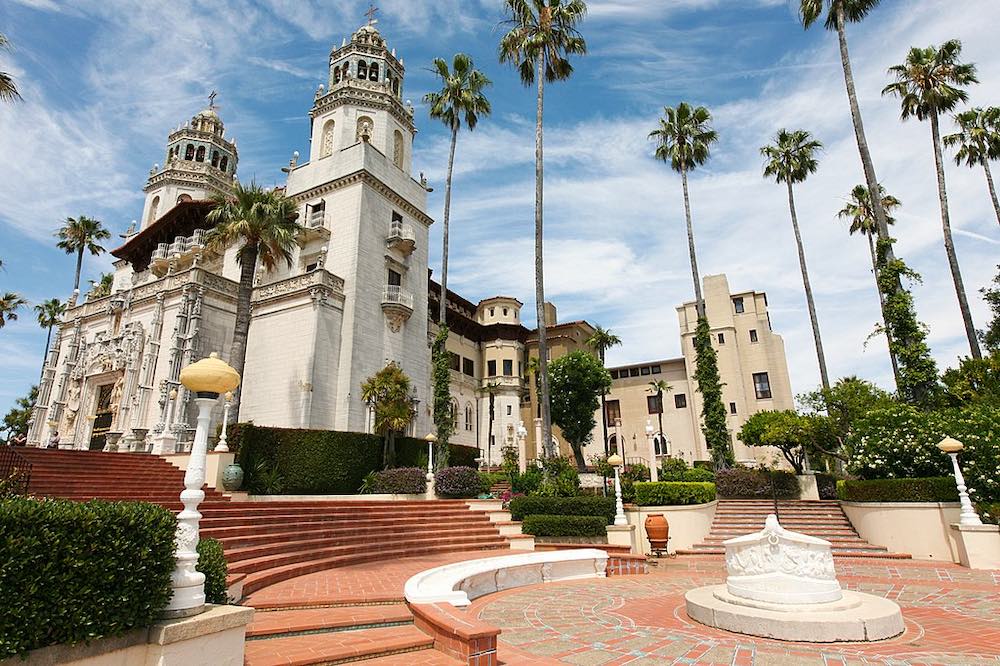 8. Say Hello to Sea Lions and Whales at Point Lobos
One of the Pacific Coast Highway's top natural treasures lies just outside the town of Carmel. Slightly invading the waters of the Pacific Ocean from the coastline, Point Lobos State Natural Reserve offers road trippers a few hours of escape on short walking trails over sea cliffs violently pounded by the surf to hidden coves. This area is rich in marine life and birds. If you're lucky, you'll spot sea lions trying to catch a few rays of sunshine and between December and May, perhaps even majestic gray whales.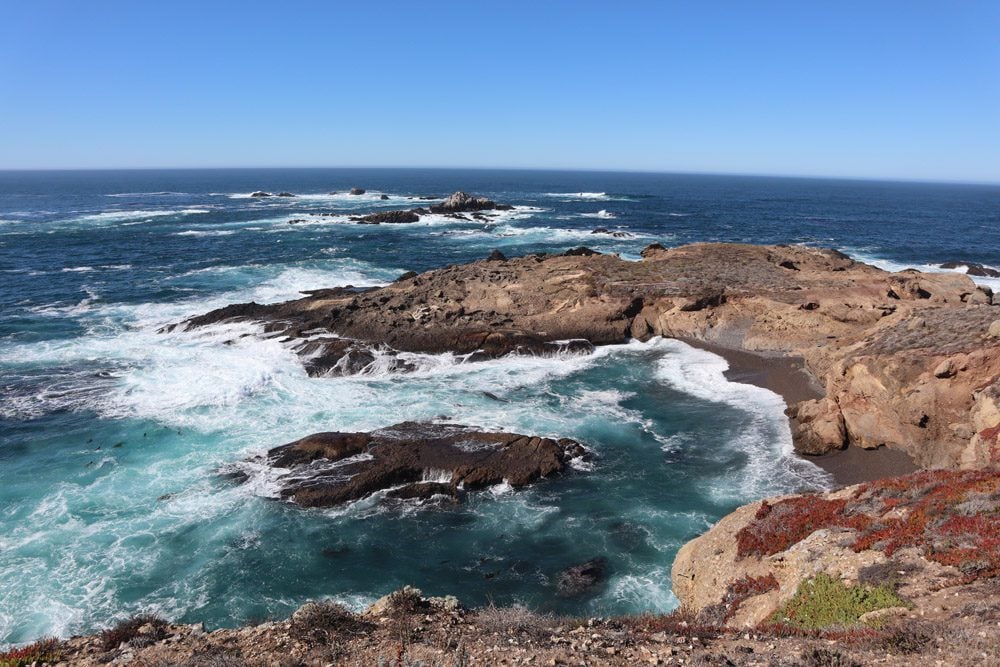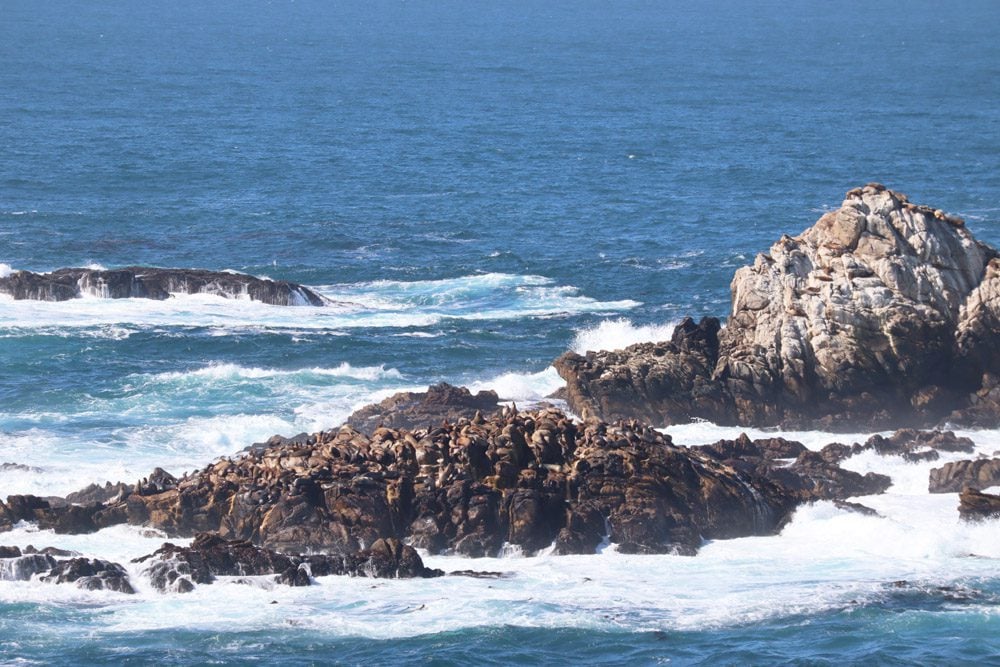 7. Take it Slow on 17 Mile Drive
Connecting Carmel and Pacific Grove via Pebble Beach, 17 Mile Drive is a private road with some seriously nice views. You can drive its entire length or get straight to the point on its coastal sections. Highlights include rugged Spanish Bay, the legendary Pebble Beach Golf Links, and the lone cypress tree.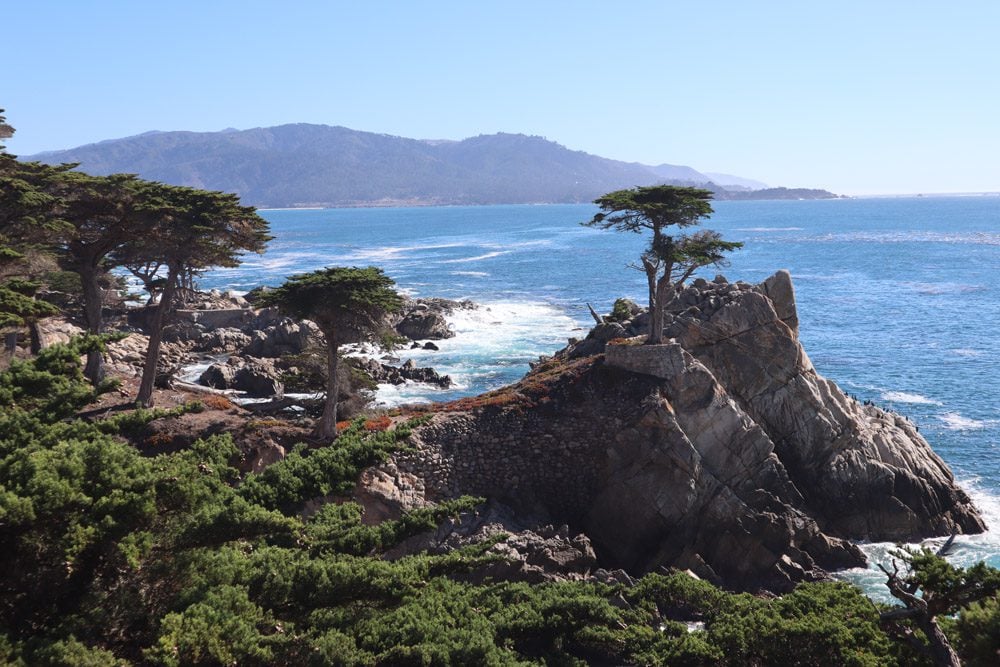 6. Look for Real Estate in Santa Barbara
Santa Barbara's Spanish mission-style architecture and great seaside location are the main ingredients in this charming coastal town's appeal. Spend the night in Santa Barbara or stretch your legs for a few hours before continuing your PCH road trip. Visit the main pier, explore Mission Santa Barbara, grab a bite to eat, and do a bit of window shopping on State Street or at the Paseo Nuevo shopping center.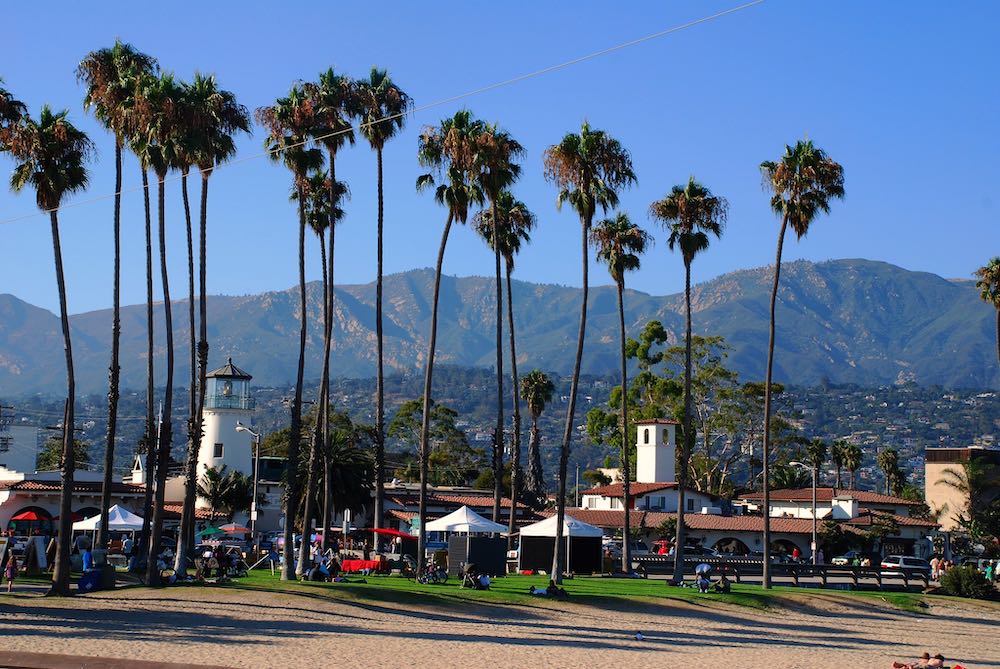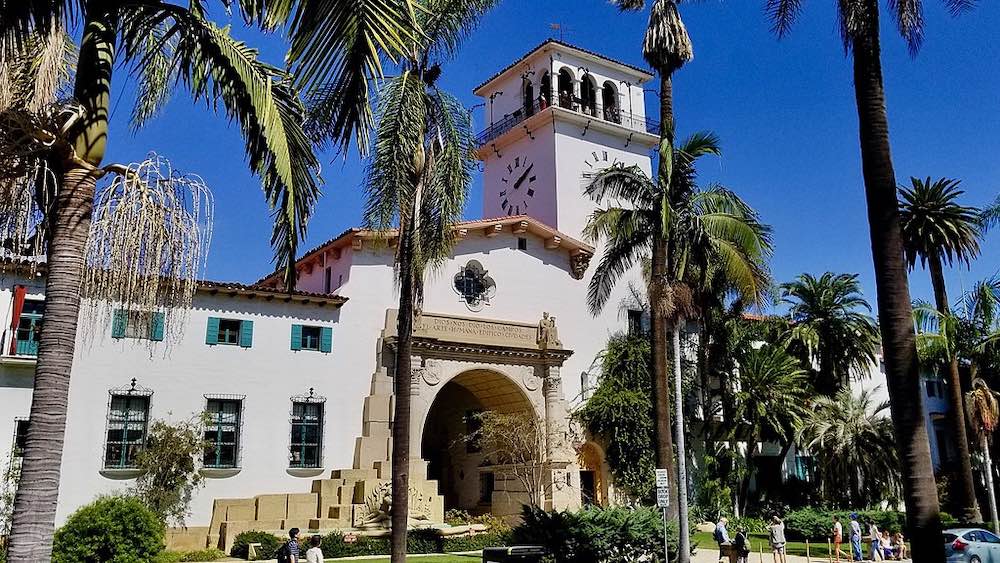 5. Connect With Your Artsy Side in Carmel
Carmel-by-the-Sea, simply known as Carmel is another residential jewel along the Pacific Coast Highway. Carmel is an extremely affluent community, mostly known for the high number of art galleries lining its clean streets but also for a few peculiar municipal laws that it has passed over the years. With a great beach (perfect for sunsets), historic Carmel Mission, and one famous former mayor named Clint Eastwood, Carmel is a great lunch or overnight stop on your Pacific Coast Highway road trip.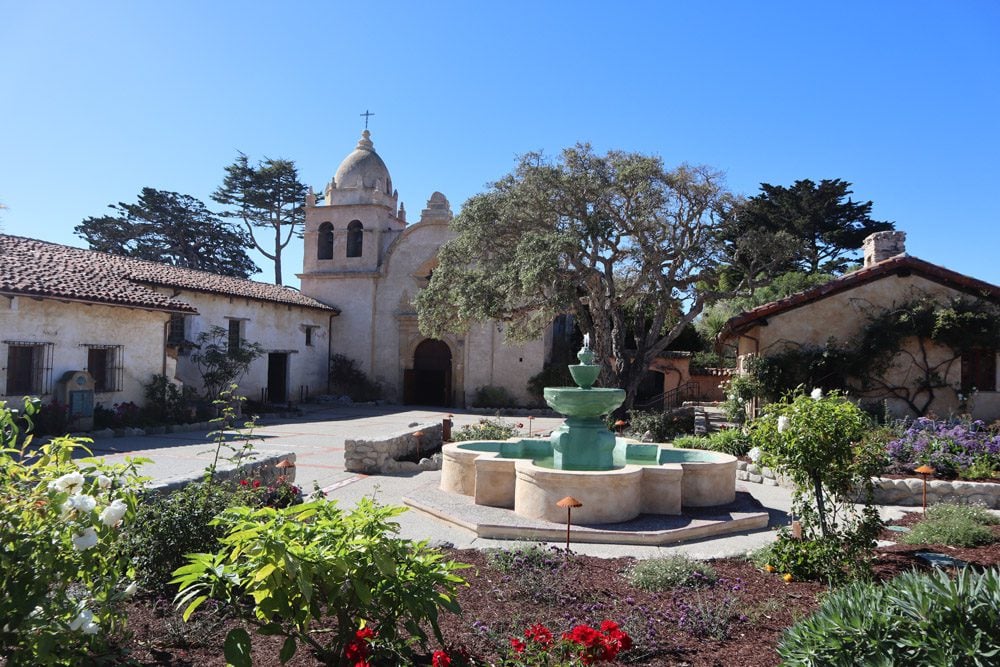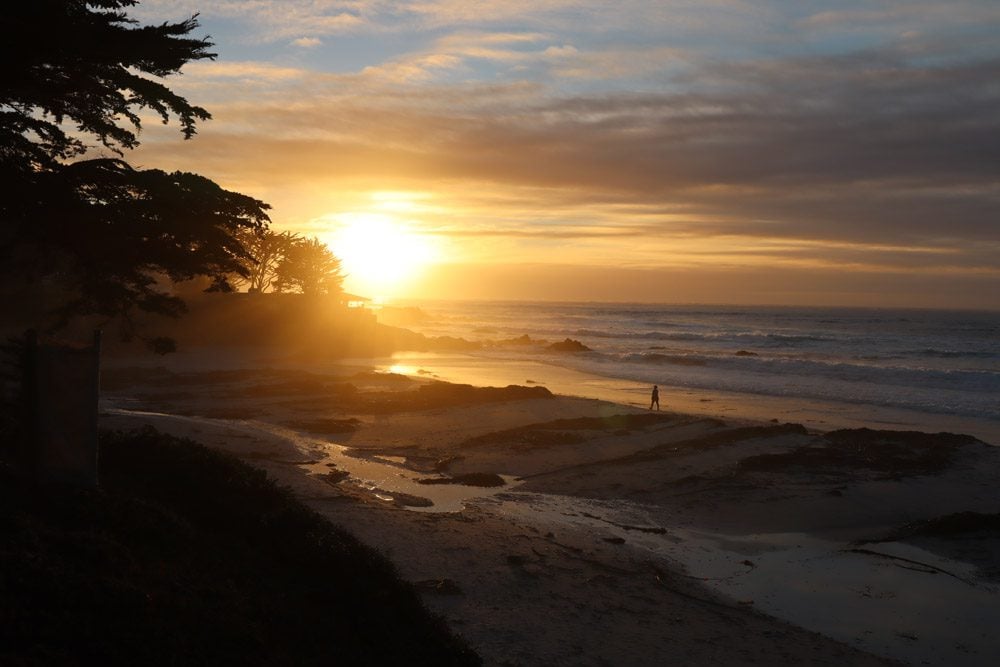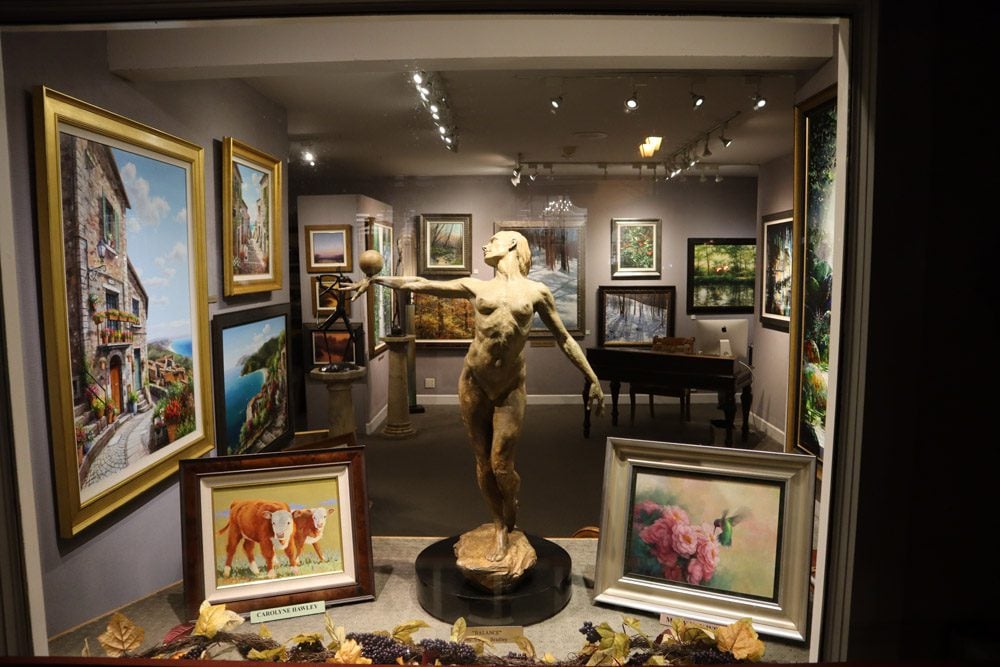 4. Watch Passing Cars on Bixby Bridge
Bixby Bridge is another iconic landmark on the Pacific Coast Highway. Completed in 1932, Bixby Bridge was one of the tallest single-span concrete bridges in the world at that time. Nowadays, you'll surely recognize the bridge from popular culture or from one of the many car commercials filmed in this section of the PCH. Park your car on the roadside and try to find a quiet spot away from Instagrammers to enjoy this "classic" view. If you're lucky, you might even spot some Califonia condors hovering around.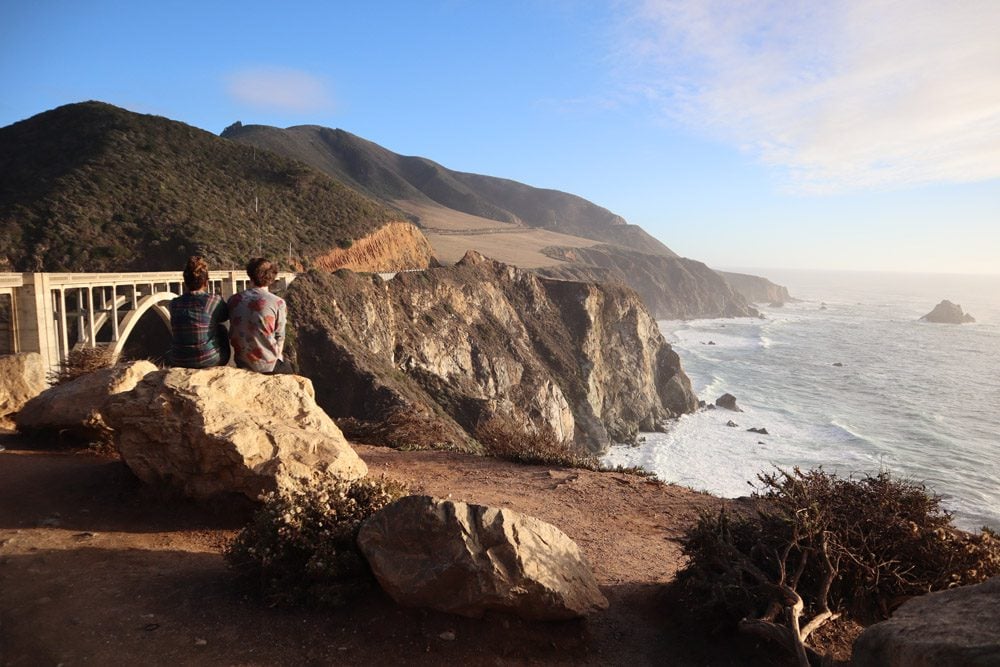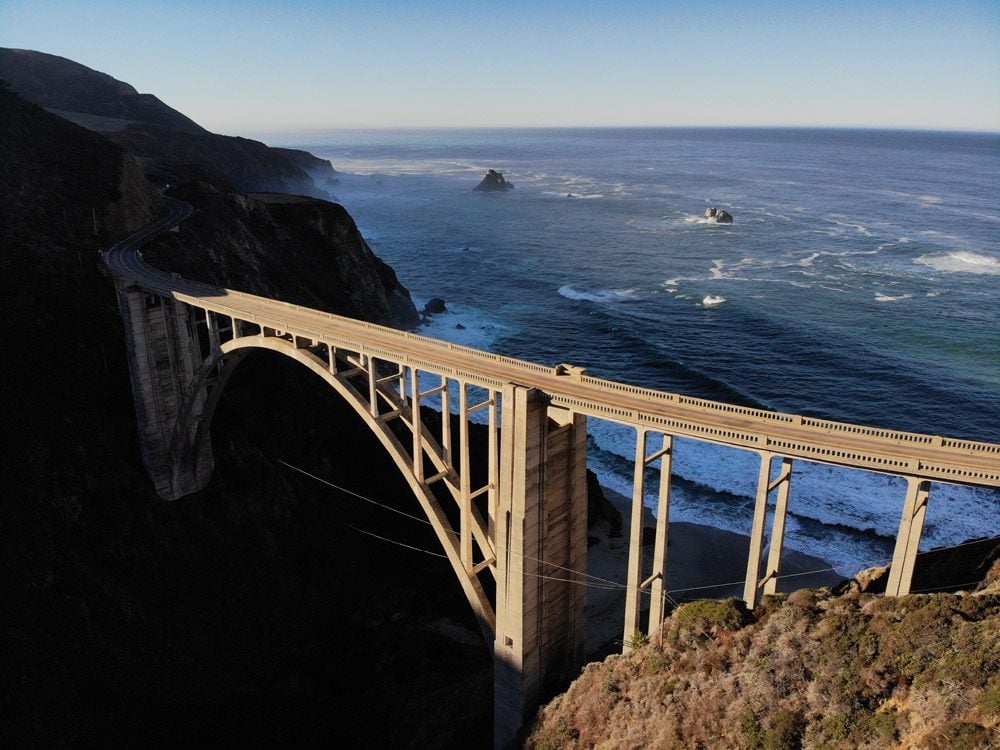 3. Go For a Stroll at Pfeiffer Beach
Part of Los Padres National Forest, Pfeiffer Beach is a stunning rugged beach with a trick up its sleeve. Just a few meters away from where water meets sand, a massive rocky cliff is pierced, allowing for rushing waves and the changing light of day to add a unique flavor. Pfeiffer Beach makes for a great stop for a picnic lunch or for a gentle stroll accompanied by a symphony of ocean sounds.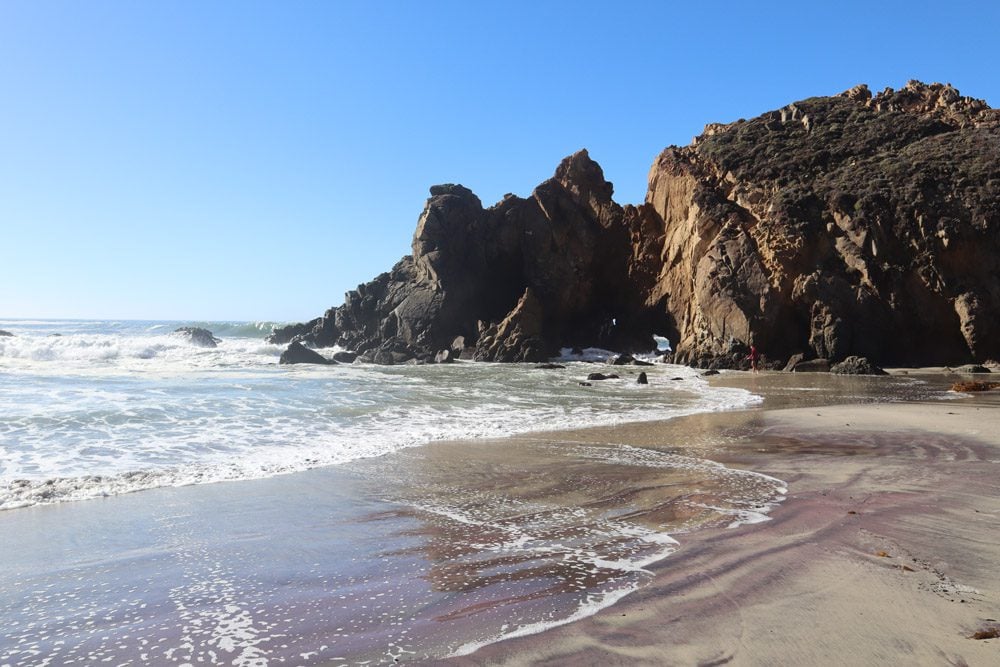 2. Take a Mental Photo of McWay Falls
This 80-foot-tall (24 m) waterfall cascades directly into the ocean during high tide and when the tide is out, this frame gets even prettier as McWay Falls spills onto a small sandy cove hidden from the pounding forces of the Pacific. It's one of the top sites on the Pacific Coast Highway, best appreciated when the sun is high or directly shining on the waterfall.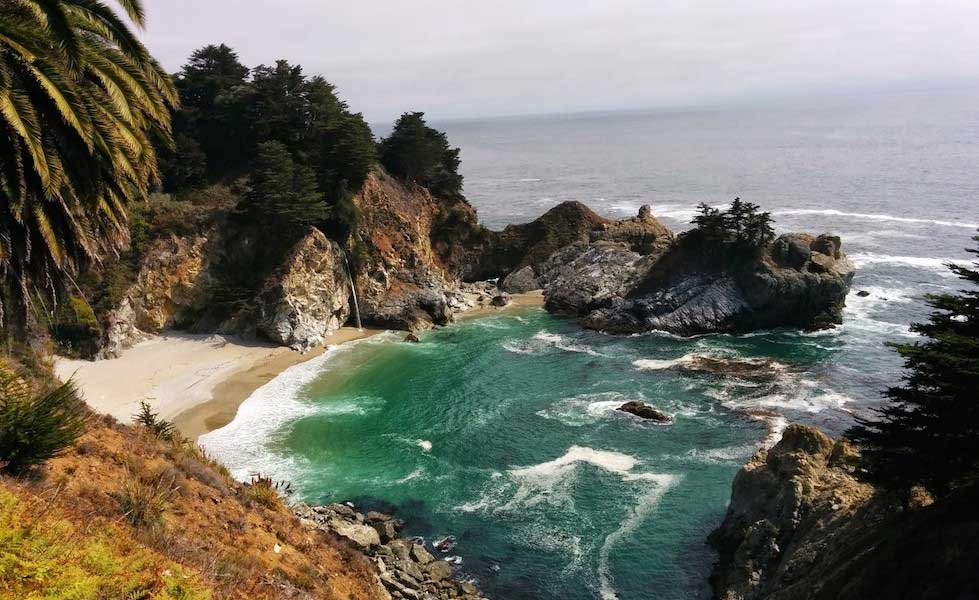 1. Twist and Turn on Big Sur
When you envision a drive on California's Pacific Coast Highway, you likely see an image of a winding road tightly squeezed between sea cliffs and the ocean. Big Sur is exactly where this dream comes true, a beautiful stretch of the PCH between Carmel and San Simeon. Though distances on a map might seem short, you'll need to factor extra time for anything in Big Sur. The traffic is slow-going and very few travelers can resist the temptation of pausing at every scenic lookout.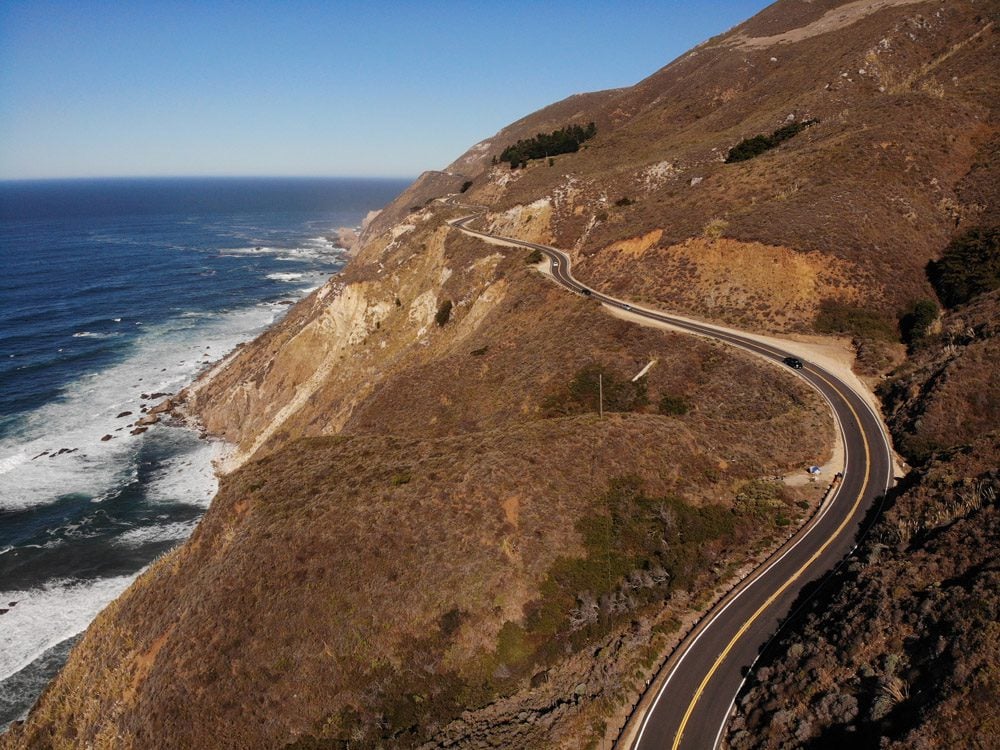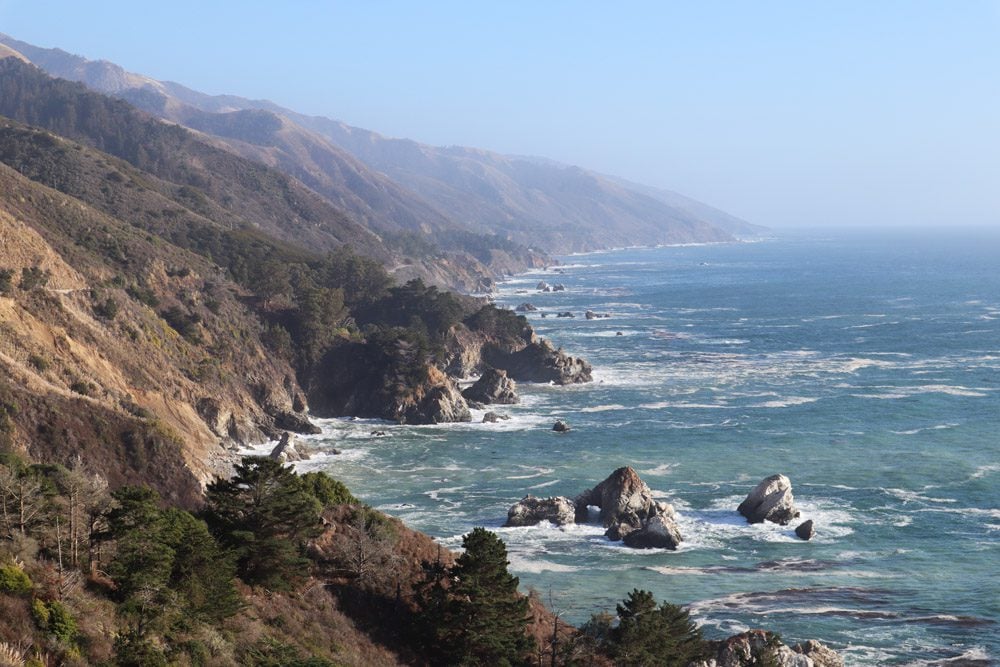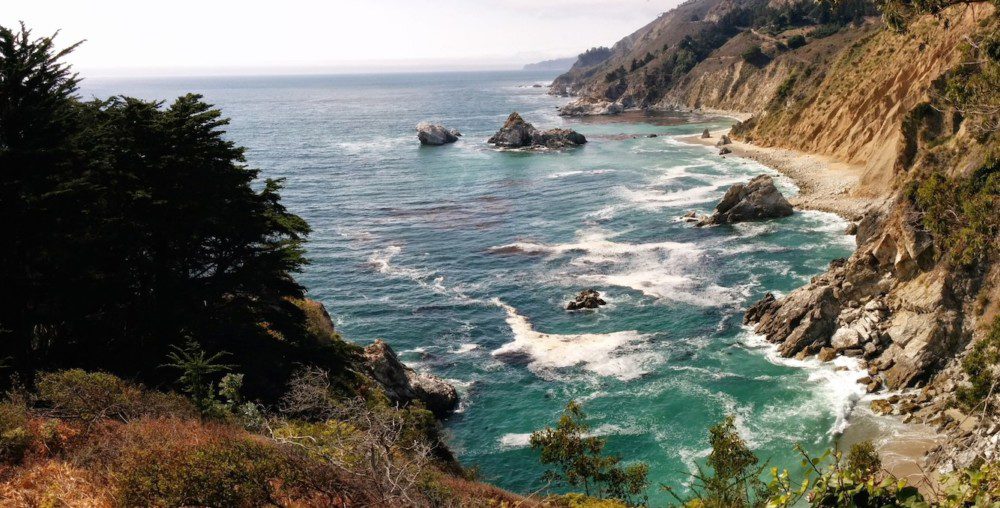 This wraps up the list of the top things to do on a Pacific Coast Highway road trip. Now that we've covered the top sites and attractions along the PCH, it's time to plan your own road trip. Here are a few travel resources that might come in handy.
---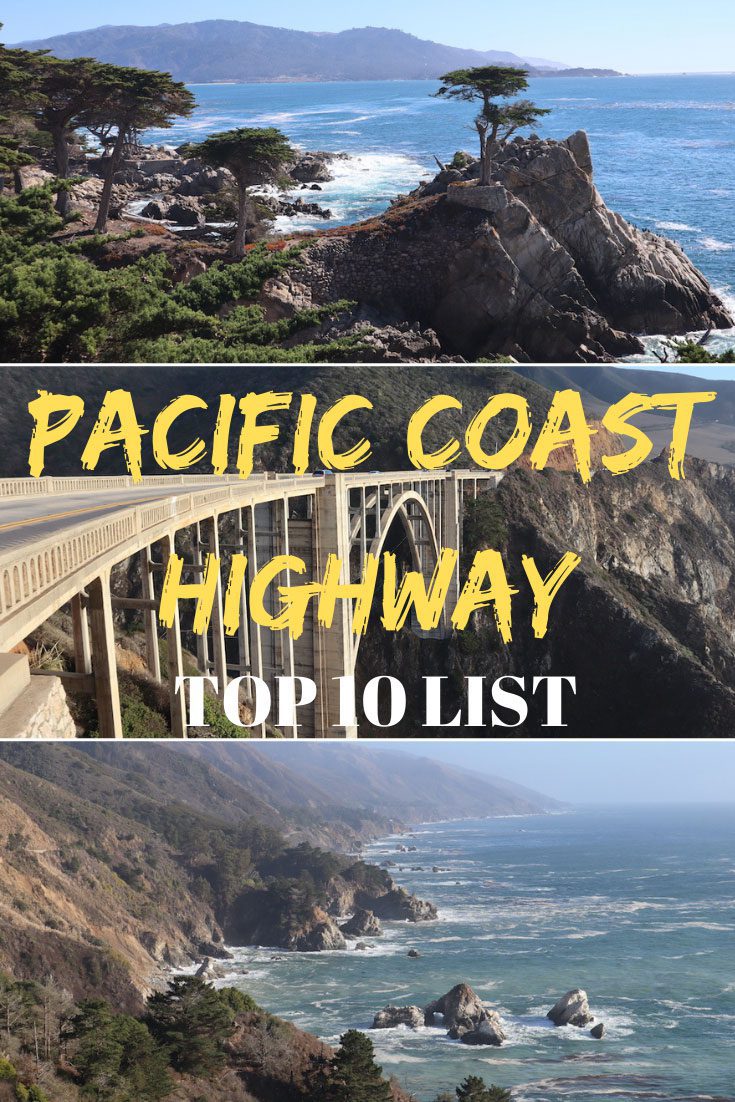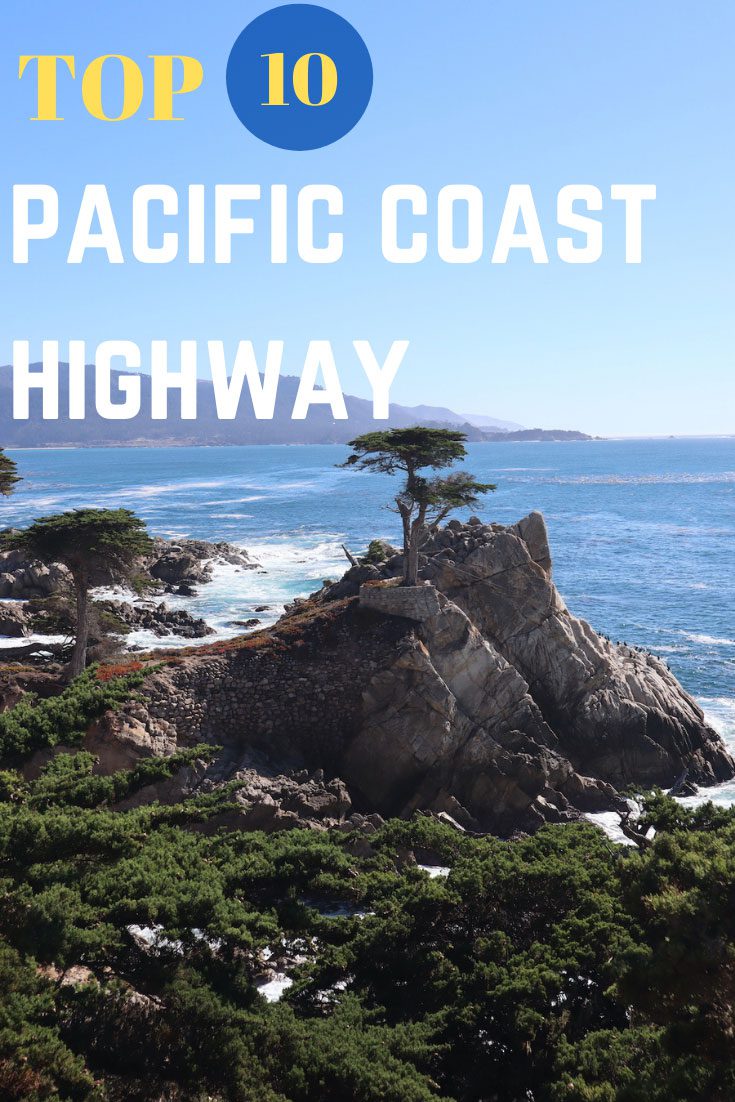 Pin These Images To Your Favorite Boards