Top 5 Destinations For Expat Families
You don't necessarily need to be young and single to travel or live abroad. Because hey, you always have the option of traveling along with your family as well. In fact, traveling to foreign countries and your families can be adventurous!
But, what you do mandatorily need to ensure a few things when taking your family with you. The research on best destinations for expats showed that a perfect destination can vary based on specific needs. Remote workers consider aspects like a vibrant lifestyle, a strong tech scene, and a relatively low cost of living, while families and retirees shift their focus towards regions offering exceptional schools, safe neighborhoods, and a slower pace of life.
Lucky for you, this article will discuss different places you can live, considering several factors in mind—for example, safety, quality of life, education, healthcare, job opportunities, and more. So, stay tuned till the end!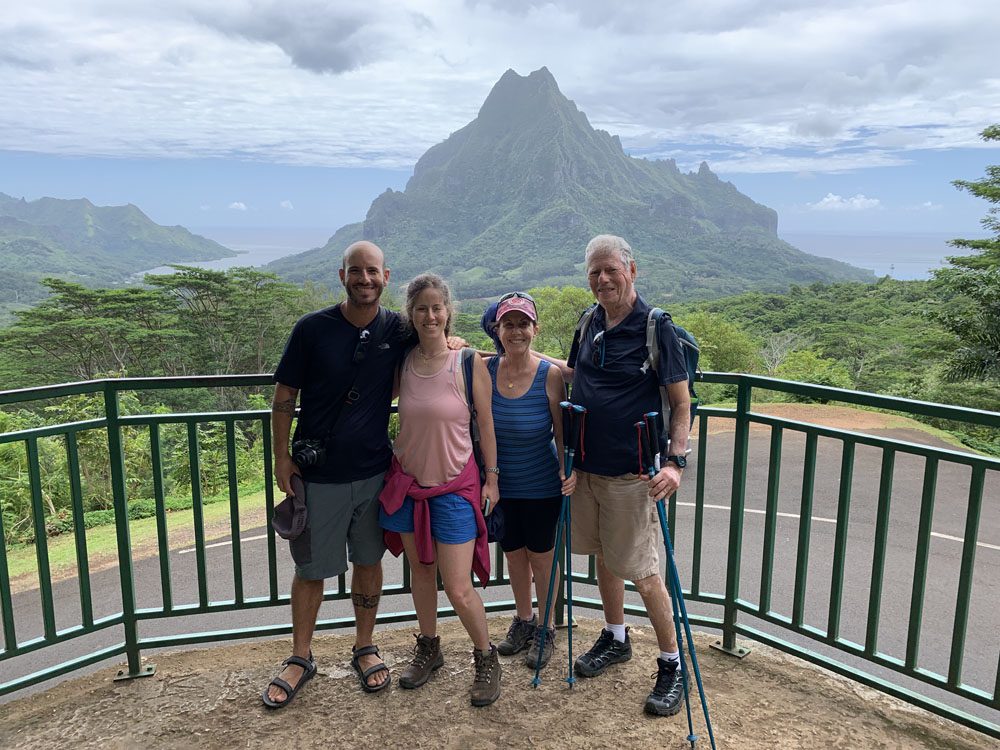 Here Are The Top 5 Destinations For Expat Families!
Also, just so you know, even though moving abroad seems like a huge step to take, you're not alone in doing something like this. Because you see, over time, it has sort of become a trend for families across the globe to pack their bags and take a leap of faith. And it's okay to be scared and feel underprepared when you do so.
However, selecting the right destination can make you feel a little more in control of your decision. And no, it's not very hard. This article will simplify the task for you. All you have to do is to keep scrolling!
Budapest, Hungary
With every passing year, Budapest, the capital city of Hungary, is moving up the ranks in the list of places expat families can stay. Various reasons contribute to this. Budapest, being a perfect blend of urban life and diverse culture, is one of them. Other factors are discussed below.
Healthcare
The healthcare system in Budapest is fairly well-developed. You can choose a wide range of private and public options. Both are affordable for the general population. In fact, if you're an expat hired by a local Hungarian company, your medical costs can easily be subsidized as well.
Safety
As compared to other European counterparts, Hungary has a pretty low crime rate. Take this as a sign that it's safe to reside in Budapest without having to worry about your personal safety.
Quality of life
Unlike other European nations, the cost of living in Hungary is not very high. The house is reasonably priced. There is business freedom and safety, too. Everything combined, you will be able to earn and spend quite comfortably.
Education
Budapest has a wide variety of educational institutions. You can choose to get your child enrolled in international institutions that have English as the medium of instruction or in the local ones. Either of these will ensure that your child is exposed to different cultures and languages.
Job Opportunities
Hungary's economy is seeing constant growth. As an expat, you can expect a diverse range of job opportunities based, for example, in the IT, manufacturing, finance, healthcare, or education sectors with attractive salaries.
Stockholm, Sweden
If high quality of living is your major focus when selecting a country to live in, then you should consider moving to Stockholm straight away. The below-mentioned factors will convince you of the same.
Healthcare
Healthcare in Stockholm is accessible to all because of how affordable it is. The system is funded by taxes and government contributions.
Safety
Stockholm ranks 28th on the Global Peace Index and, therefore, is considered to be one of the safest countries to live in. While there, you won't have to second-guess your safety measures ever.
Quality of life
As already mentioned, Sweden offers a high quality of living. However, this comes at a fairly high cost of living as well. If you're not on a tight budget and can afford to pay a high tax rate in exchange for world-class amenities, you can consider living in Sweden.
Education
Sweden's education system is said to be one of the most developed education systems in the world. As an expat, you get to choose between public, private, or international educational institutions.
Job Opportunities
As an expat, finding a job in Sweden can be slightly difficult. However, with the help of the right online resources and contacts with the locals, it can become easier. Sweden offers a wide range of job opportunities to foreigners. You can be a pharmacist, teacher, engineer, doctor, etc.
Abu Dhabi, UAE
Abu Dhabi, located in the heart of UAE, has the best of everything. Here, you will find the best educational institutions, cultural diversity, infrastructure, and more. But, to be sure that you'd want to move to Abu Dhabi, consider these factors:
Healthcare
Abu Dhabi's healthcare is considered to be the best and most accessible in the entire world. The government makes sure that the country's residents get complete healthcare coverage.
Safety
Although the Middle East isn't exactly considered to be one of the safest areas of the world, the UAE is still considerably safer in comparison to other Middle Eastern nations. This is because of its legal policies and framework.
Quality of life
Since Abu Dhabi offers the best kind of amenities, the standard of living here is quite high. The tax policies of Abu Dhabi are quite attractive, too. And so, you can easily save a major portion of your earnings.
Education
There are a lot of private and international schools in Abu Dhabi that cater to expat families specifically. So, if you decide to enroll your child in a school as such, they will feel right at home.
Job Opportunities
Abu Dhabi offers a wide range of jobs to foreigners. You can choose to be anything you want. However, having local contacts does help in landing a job with great ease.
Copenhagen, Denmark
Copenhagen is another place you can consider moving to. This city is generally considered a family-friendly place and has an amazing work-life balance. If you want to move to Copenhagen, consider these other factors first:
Healthcare
Denmark offers free healthcare to its citizens and residents. The entire system is regulated by the central government. To make use of the free services, you will need to get yourself registered for the same beforehand, though.
Safety
According to the 2021 Safe Cities Index, Copenhagen is considered to be one of the safest cities in the world. So, just know that Copenhagen is actually one of the safest countries you'll ever live in.
Quality of life
The cost of living in Copenhagen is quite high. But, given that the salaries here are competitive as well, managing expenses is not very hard.
Education
Copenhagen has a lot of international schools that you can consider getting your child enrolled in. English is taught in schools as a second language.
Job Opportunities
There are a lot of job opportunities for foreigners in Denmark. You can choose to work in the management, healthcare, teaching, ICT, law, etc. sectors.
Bangkok, Thailand
Bangkok is not just a tourist destination. It is also one of the top choices for expat families to move to. And well, the reasons for same are discussed below.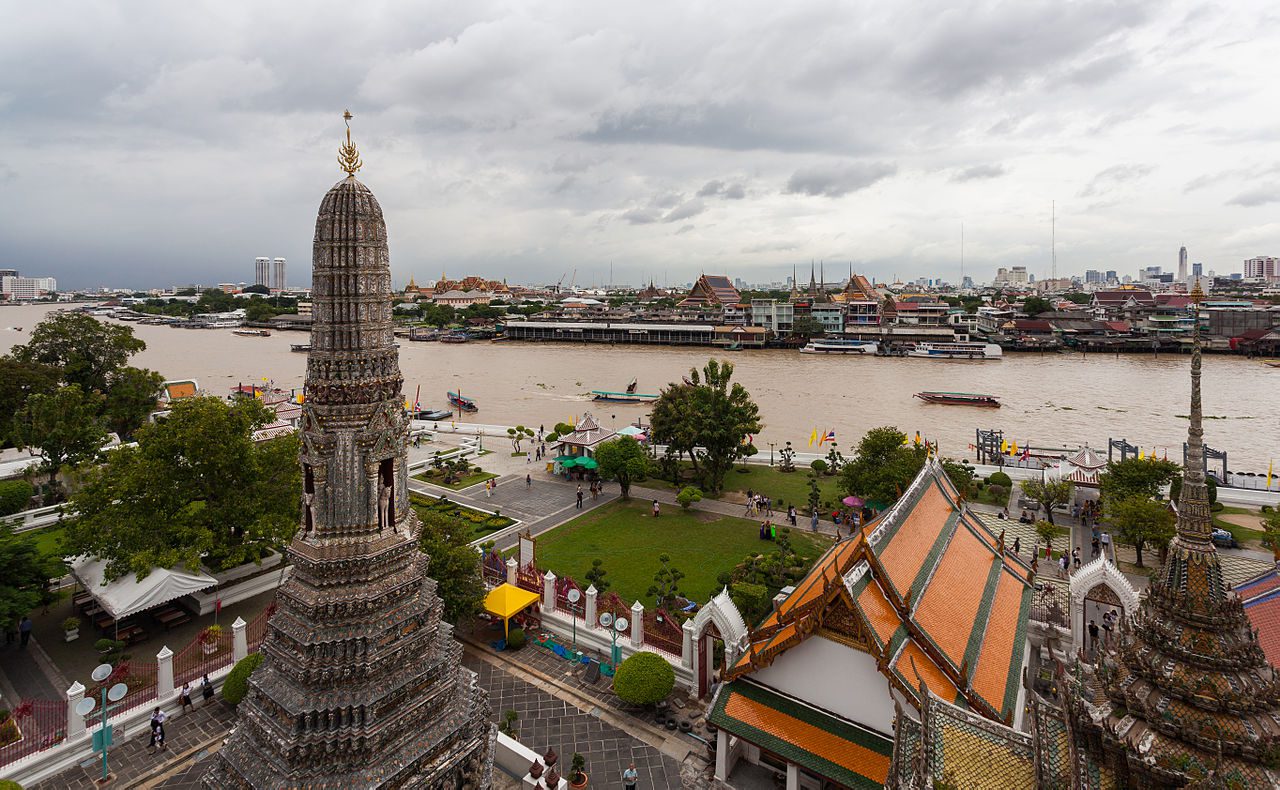 Healthcare
Given that Bangkok has emerged as a popular tourist destination, its healthcare has undergone rapid developments as well. So, you're going to find high-quality healthcare at affordable rates here.
Safety
Although Bangkok is generally considered to be a safe city, there are instances of scams and pickpocketing every now and then. So, both commoners and tourists are advised to be a little more cautious.
Quality of life
As compared to many other Western countries, the cost of living in Bangkok is much cheaper. So, if you're on a tight budget, living in Bangkok will be very easy for you.
Education
Bangkok has over 150 International schools that provide various types of curriculums. On top of this, education in such institutions is affordable, too.
Job Opportunities
Bangkok doesn't have very attractive job opportunities for expats. Teaching English happens to be one of the top jobs for foreigners here.
Conclusion
Alright, then! These are the top 5 destinations for expat families. This article discussed some countries that you can consider moving to. The countries here were discussed in detail, keeping several factors in mind. And so, I hope you'll be able to make an informed and confident decision about where you wish to move!