Top 10 Things To Do In Hiva Oa
Feeling like the end of the line, Hiva Oa in the Marquesas Islands of French Polynesia is a place where time beautifully stands still. It's no surprise why the likes of Paul Gauguin and Jacques Brel called this place home, with such incredible natural beauty and the friendliest of folks. On foot or on horseback, by boat or on your very own road trip – uncover bays hiding sleepy hamlets, head down to beaches with golden sand, and stand next to ancient statues taller than NBA stars. I visited Hiva Oa while backpacking across the South Pacific Islands in 2016 and have since returned for a second visit. Here's my personal list of the top things to do in Hiva Oa.
Heading off to French Polynesia? In-depth island guides to all 5 archipelagos await you, including sample itineraries and essential travel tips & tricks.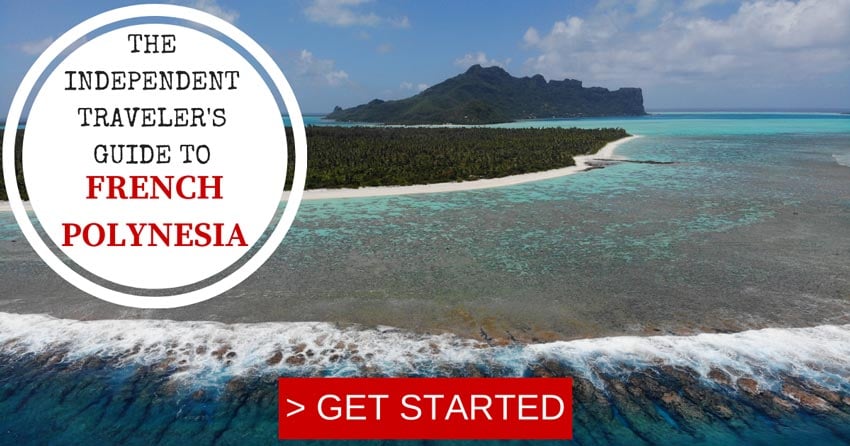 Tahiti, Tailor Made!
The Islands of Tahiti are among the last places to be colonized by mankind, 118 islands, each with its unique personality.
Get expert advice and assistance with planning your trip to the destination where tropical dreams come true!
Hiva Oa Travel Guide Video
Watch this video to see what's expecting you in Hiva Oa (you might need to disable your ad blocker).
---
10. Reach The End Of The Line In Taaoa Bay
The small hamlet of Taaoa is a short and scenic drive along the sea cliff from Atuona. I guess you could call it a suburb of Atuona, if the latter were only larger than a small village. The road ends at the rugged beach, and the charming Catholic church is one of the most photographed in all of French Polynesia. Archeology enthusiasts can venture high into the valley to check out the Ohua Upeke site – a massive complex where one mysterious-looking tiki statue hides amongst the giant banyan trees.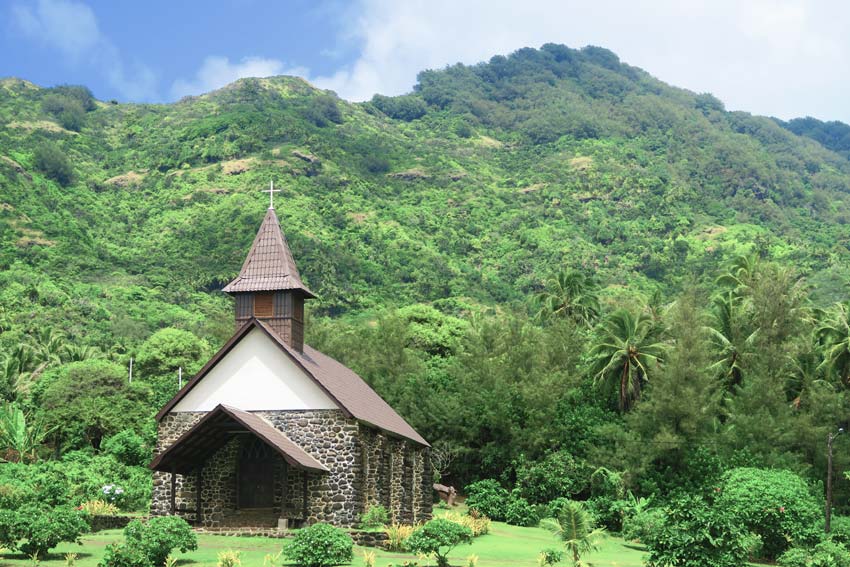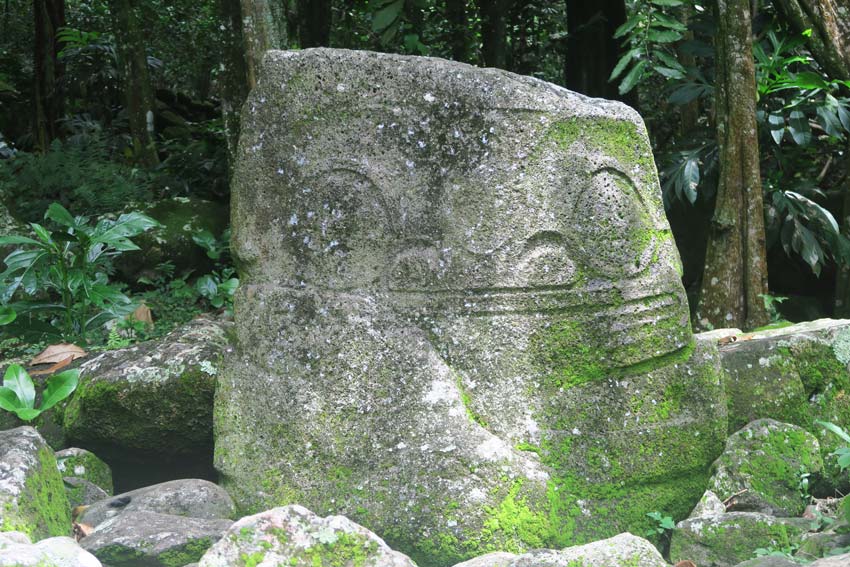 9. Smile Back At The Smiling Tiki
Nobody really knows why this tiki statue is smiling for the last few centuries. It's lonesomely located in a forest with nothing around but the occasional visitor. Nonetheless, the smiling tiki is one of the cutest statues you'll ever see, as far as statues go. Was the sculptor happy when they carved this one out? Perhaps high on something? Perhaps it's a signal from aliens? You be the judge!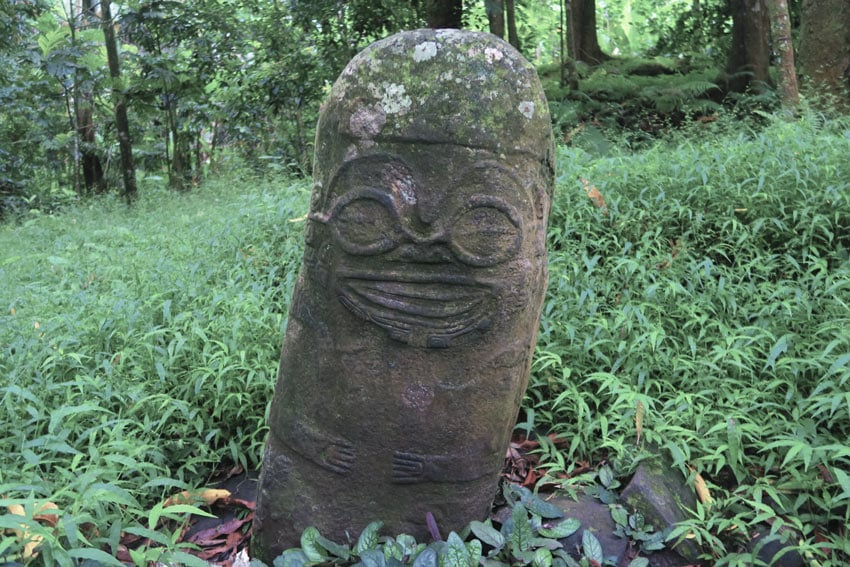 8. Explore The Island On Horseback
I never thought that horses (or goats for that matter) go together with palm trees until I came to the Marquesas Islands. One of the most exciting ways to explore the beauty of Hiva Oa is on your very own horse. Lucky for you, Hiva Oa is home to Paco – one of the most respected horsemen in the Pacific. He'll pair you up with a horse and off you go into the thick rainforest. You'll ride up steep hills, slide down muddy ones and pause here and there for breathtaking views!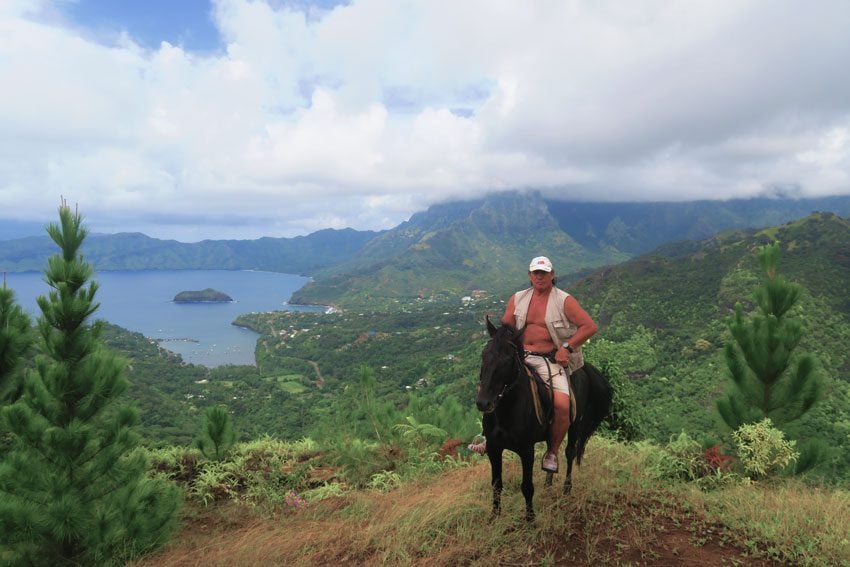 7. Hang Out With The Stars At The Calvary Cemetery
Hiva Oa may be a sleepy little South Pacific island, but it was home to two mega-celebrities, believe it or not. Belgian poet/singer/actor Jacques Brel and French painter Paul Gauguin spent their final years in paradise. A pilgrimage to their final resting spot is a must for any visitor to the island. From 'downtown' Atuona, head up the hill to the Calvary Cemetery (Cimetière Calvaire), where Gauguin and Brel rest among common islanders and former Christian missionaries. The view from up here is superb, as is just about any spot on the island.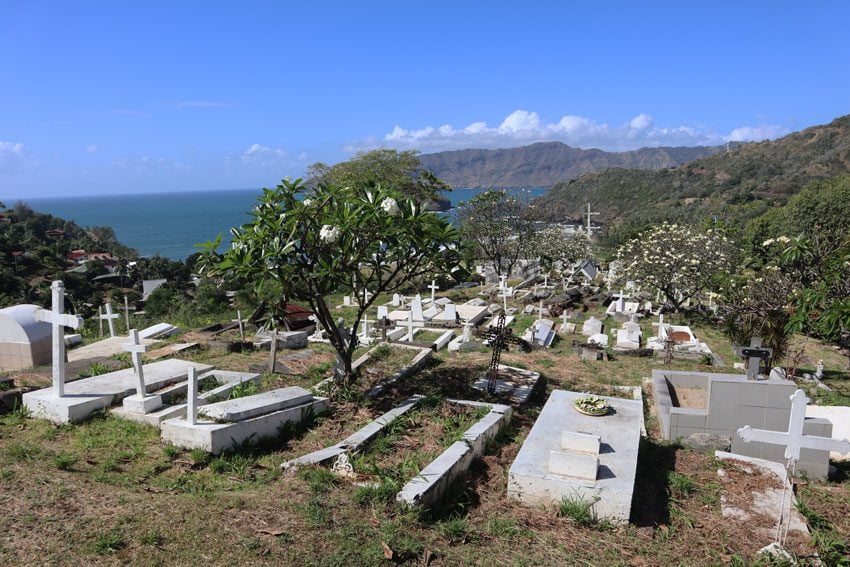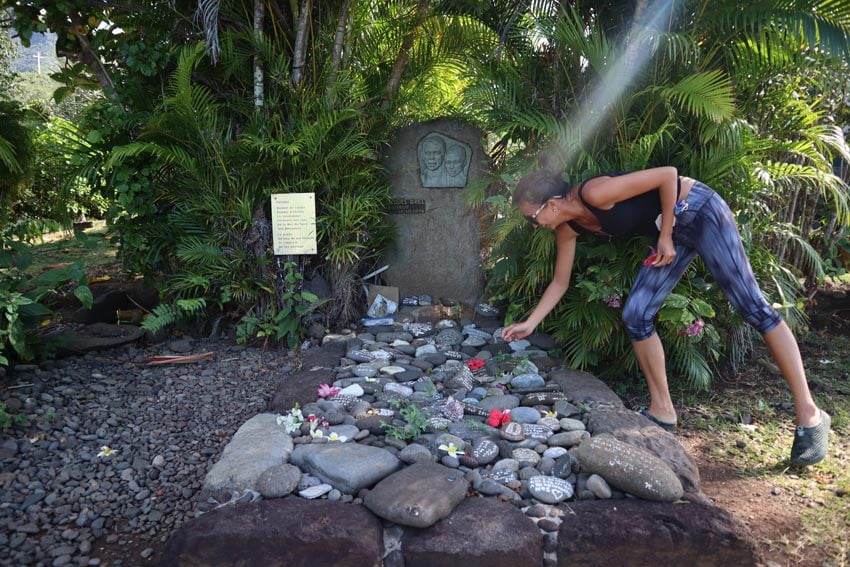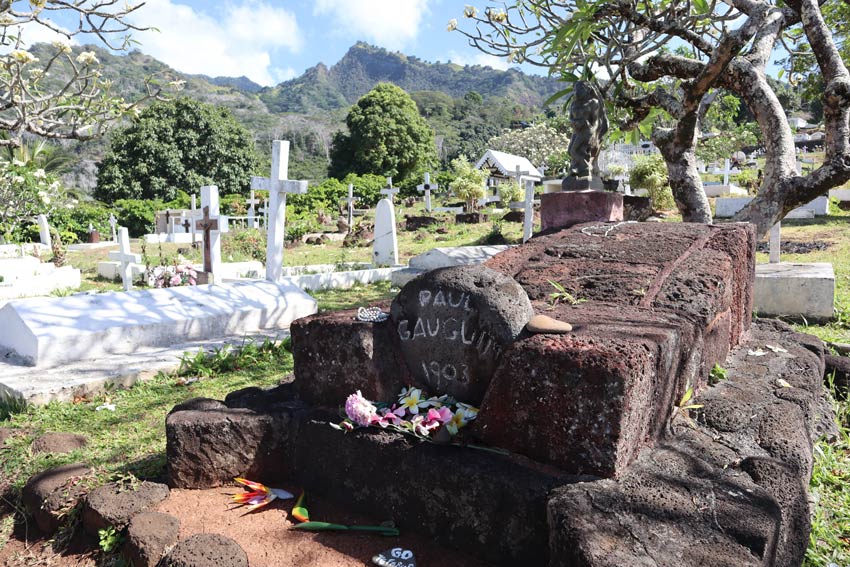 6. Cruise To Tahuata Island For The Day
Tahuata is the smallest inhabited island in the Marquesas and just happens to be a quick boat ride from Hiva Oa, making it a perfect option for an adventurous day trip. Enjoy the scenic ride to the island, often accompanied by manta rays, and visit the sleepy village of Hapatoni. You'll walk along the ancient 'royal road', meet locals artists and see what it was like to sacrifice humans back in the day. For lunch, skip over to a small rowboat that will drop you off at your very own beach. As your crew prepares a delicious BBQ lunch, go for a dip in the warm ocean water and wave hello to lucky yachties anchored out in front.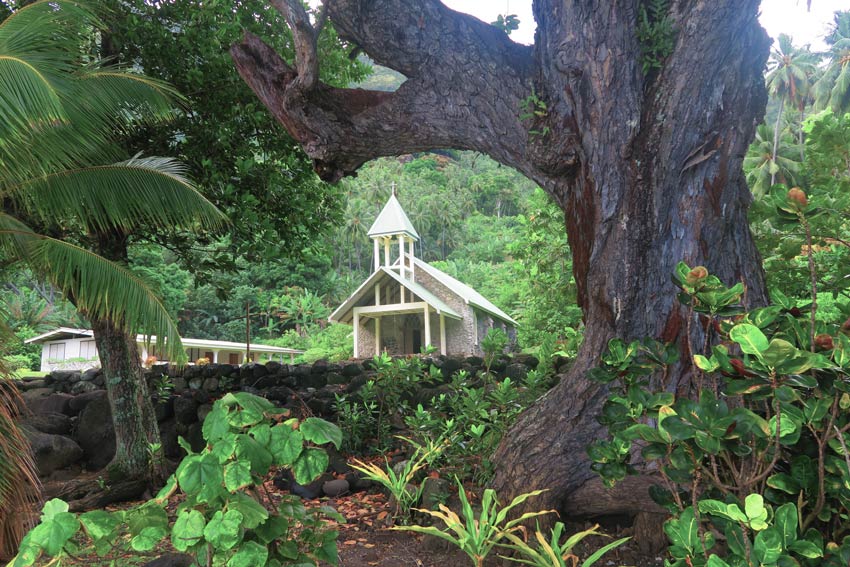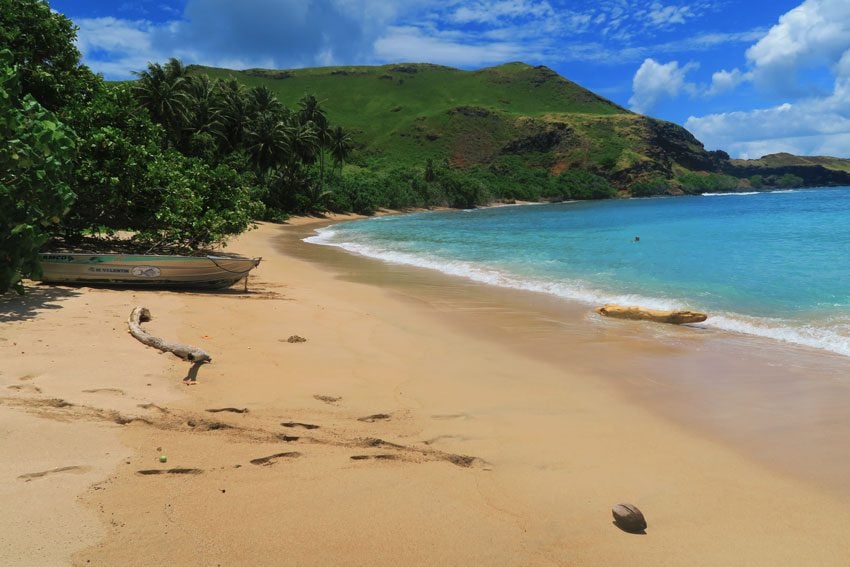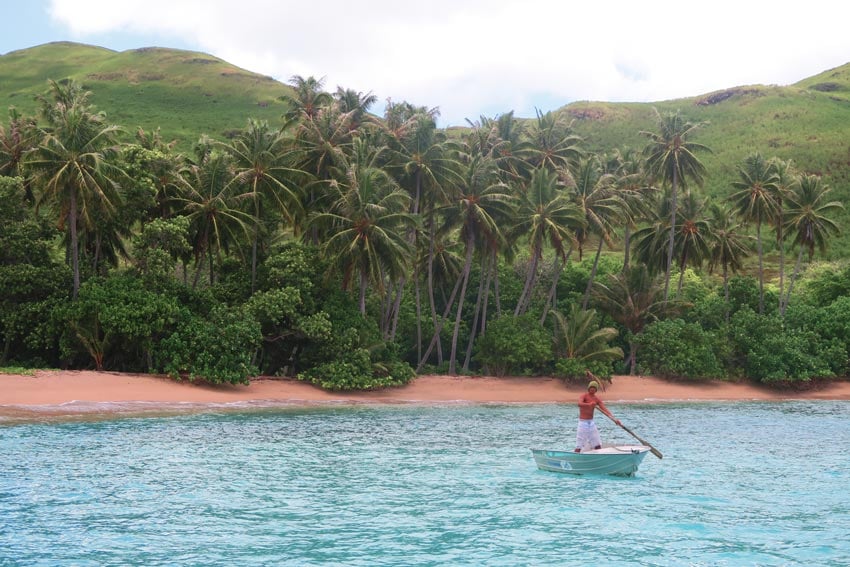 5. Spot The Double Headed Rock In Hanaiapa
Up on the north coast of the island, not much happens in the tiny village of Hanaiapa. So it's no surprise that over the years, locals have experienced a serious case of Pareidolia. This basically happens when you start seeing things in objects like rocks or clouds. But wait for a second, maybe every visitor to the village also comes down with a case of Pareidolia? Stare out into the bay and spot the small cliff rising out of the water. No, this isn't James Bond Island, we're in the South Pacific dummy! Can you make out the head of an African Man on one side and the head of a woman on the other? How about this giant moray eel on the cliff that encloses the bay? I think it's safe to say that locals just have an excellent vision… and plenty of time on their hands!
4. Think You've Reached Paradise In Puamau
The most remote settlement in Hiva Oa may feel like a mini Manhattan by the time you reach it. That's not due to its size, or wide selection of gourmet restaurants, but rather because of the long and arduous road you took to get here with a whole lot of nothing but incredible views along the way. The village seems like paradise as you begin your slow descent from the mountains, and is just as beautiful from level ground!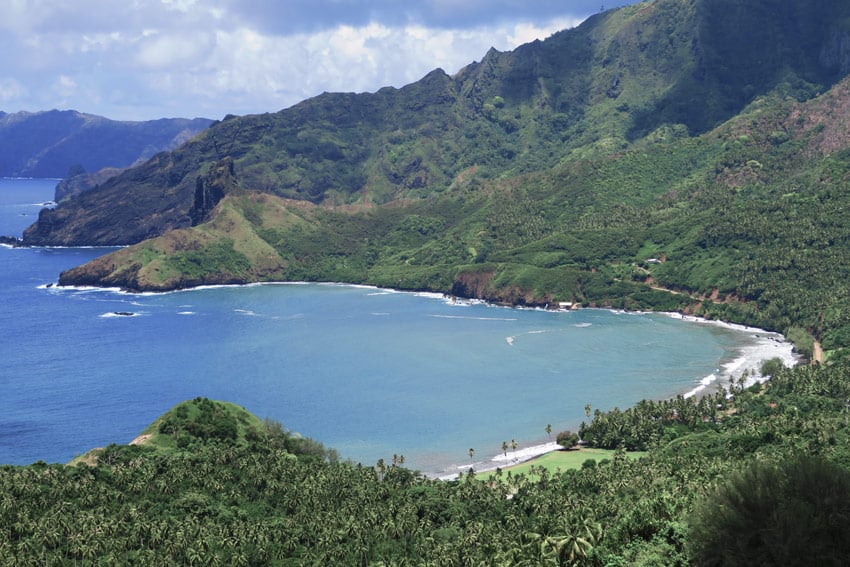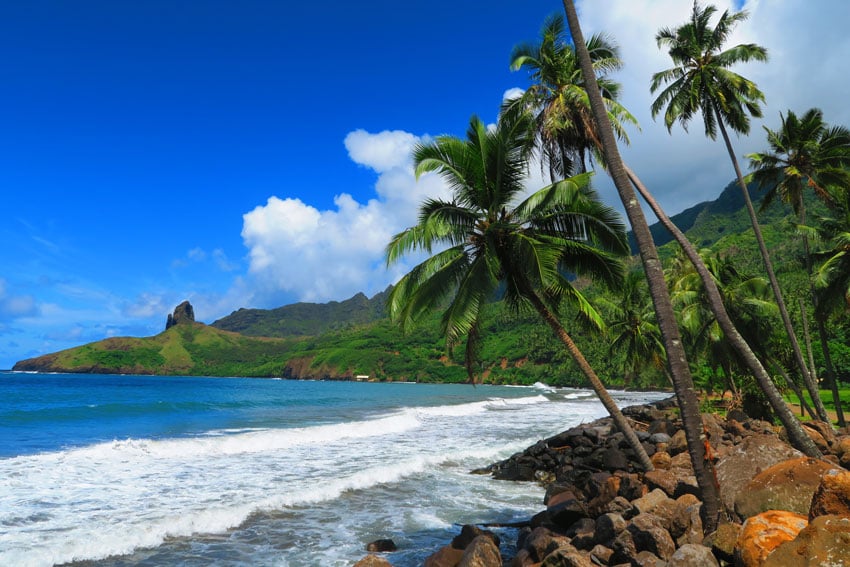 3. Hike To Hanatekuua Beach
You'll be thanking whoever made the smart decision to come to Hiva Oa when you see Hanatekuua for the first time. This dream of a beach seems to be caressed by the palms of a giant hand. A tough decision needs to now be made… should you savor the aerial views from up top, or start to make your way down to the golden sand? You might have this paradise all to yourself, but you might get lucky and meet a few locals down at the beach. It's your chance to get to know authentic Marquesan Islanders, and maybe even get a ride back on their tiny boat!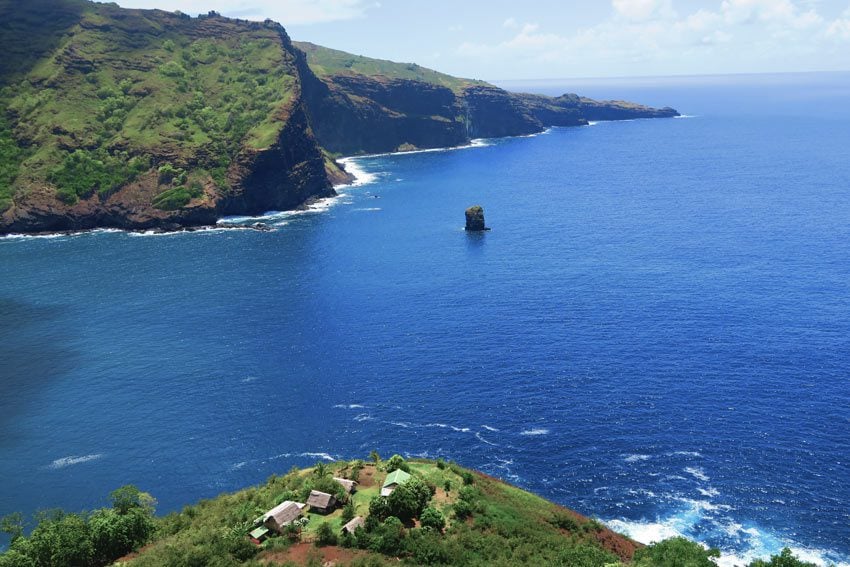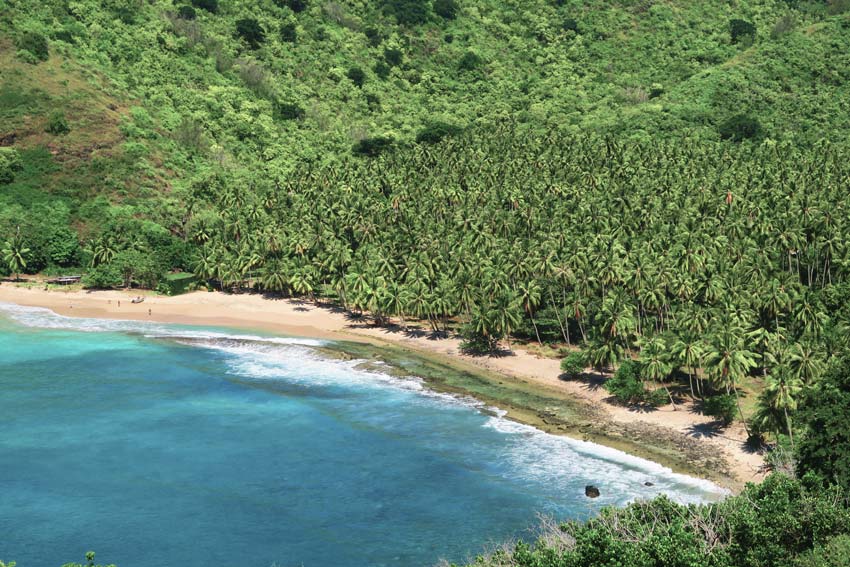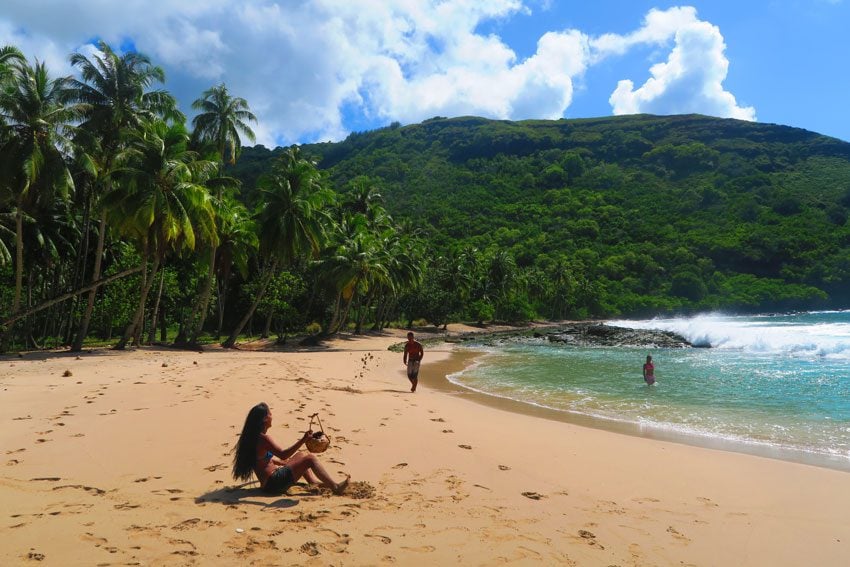 2. Feel Tiny Next To A Giant Tiki Statue In Lipona
There are ancient archeological sites in French Polynesia, and then there's Lipona. Way out in the middle of nowhere, those who make it here will surely be rewarded for their efforts. This ancient religious complex is shrouded in mystery and stacked with giant tiki statues. The largest is well over 2.50 meters and one of them even has six fingers! Who made them? How? Why? What do they depict? Nobody really knows to this day but you just have to see it for yourself!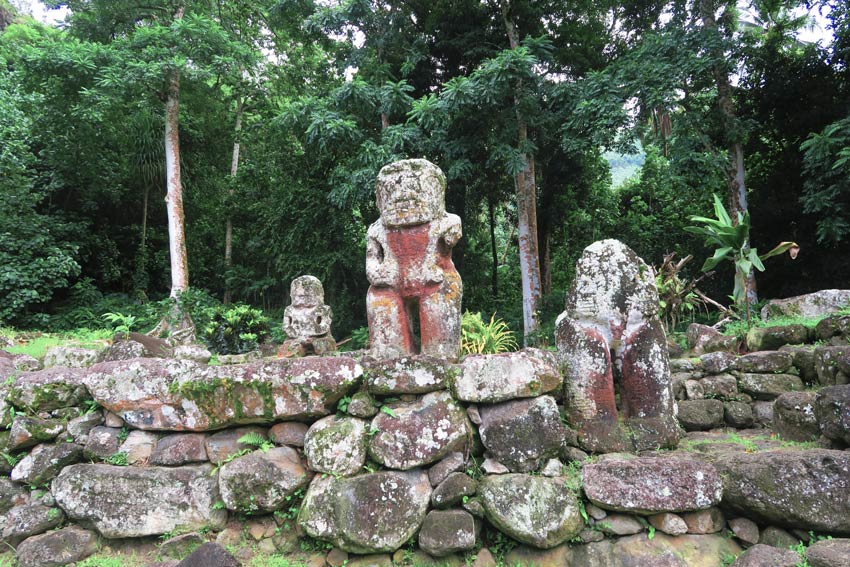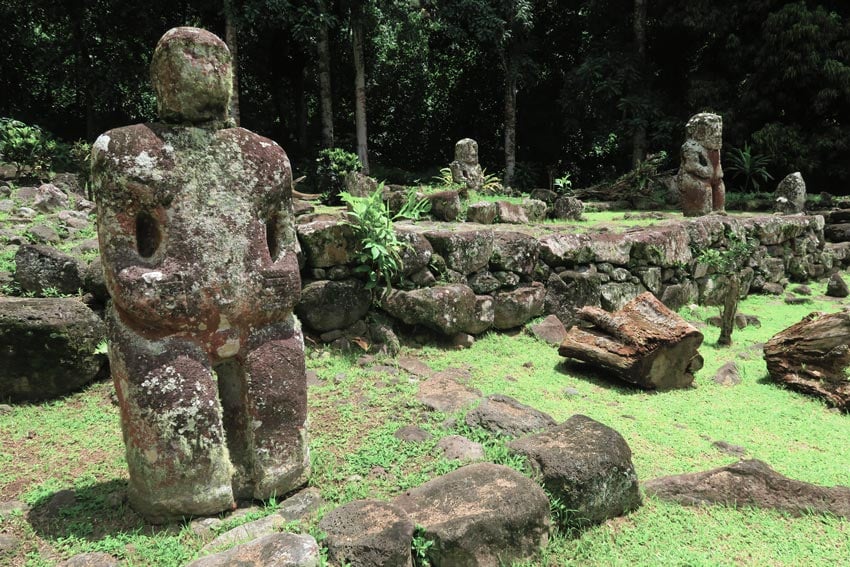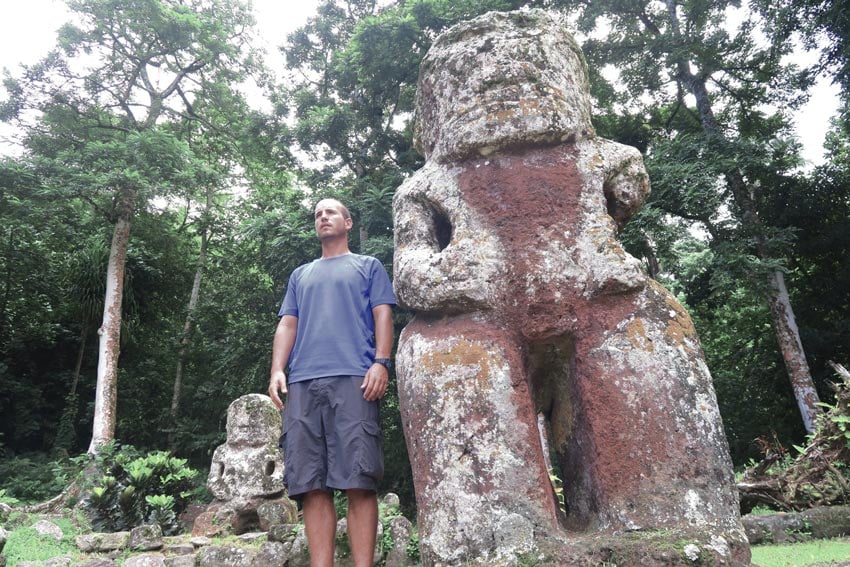 1. Roadtripping!
A day you will NEVER forget! I can guarantee you that. Rent your own 4X4 and hit the road to explore the wild northeastern part of Hiva Oa. The round trip is only 98 kilometers but will take you the entire day to complete. Why? The views are simply so out of this world and the number of scenic stops is accordingly.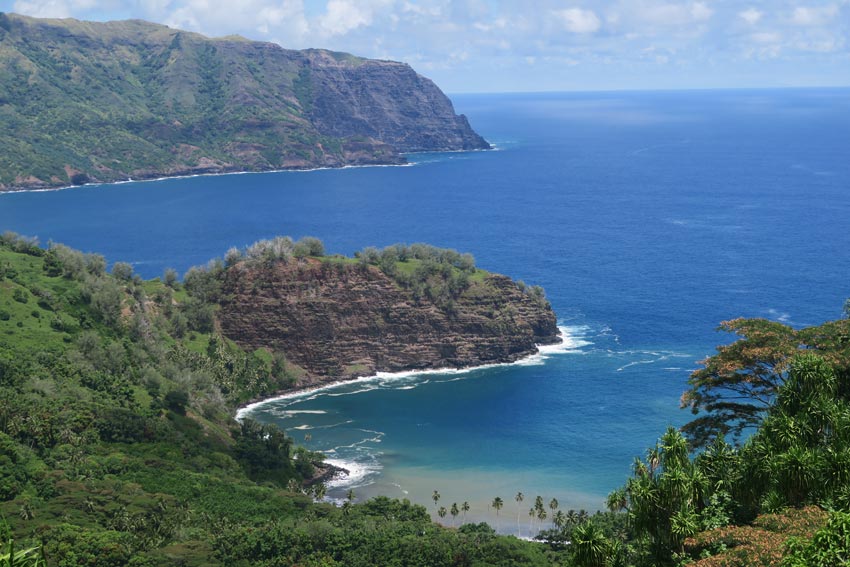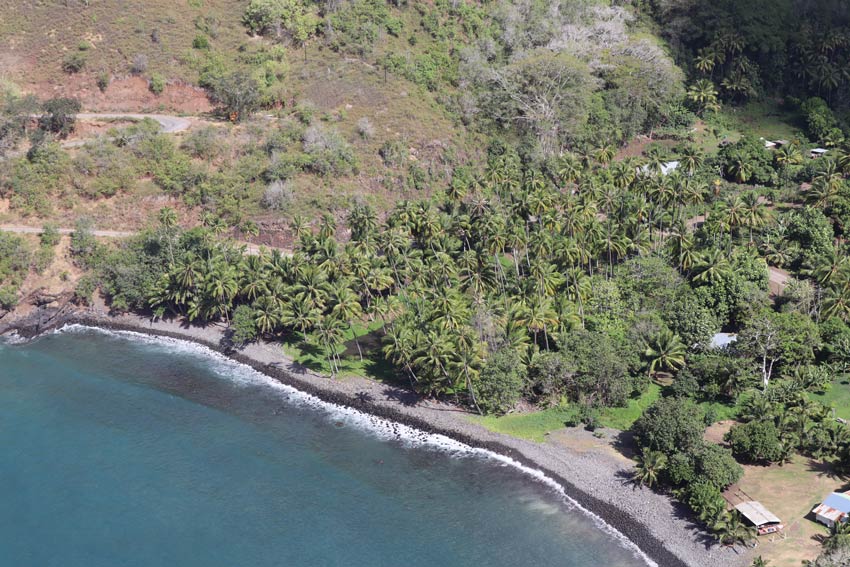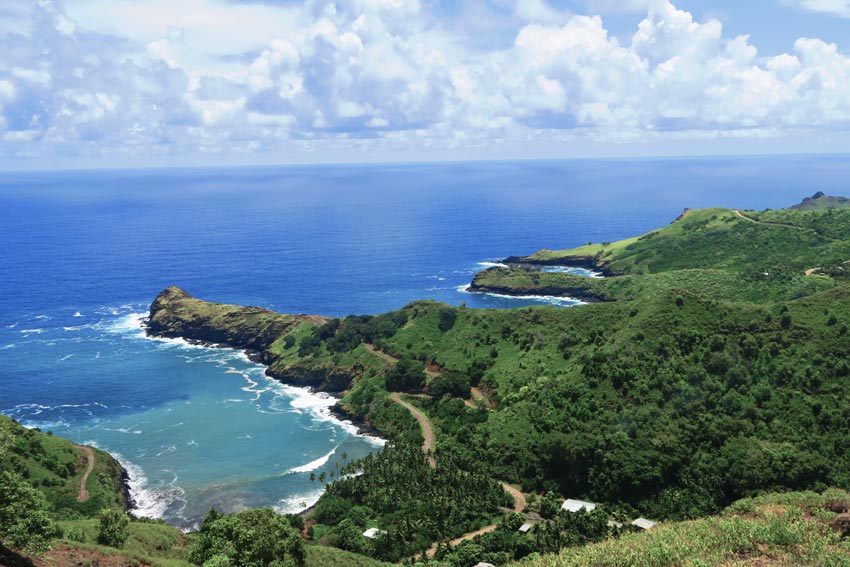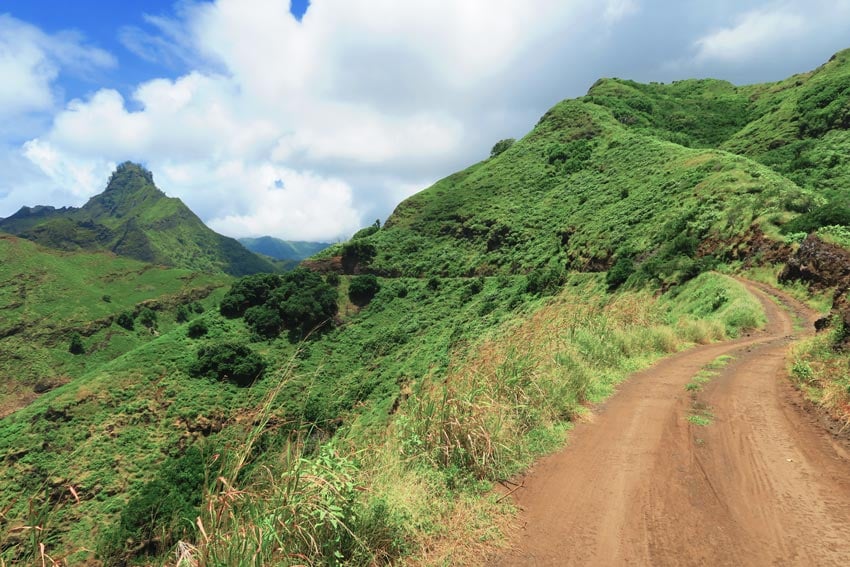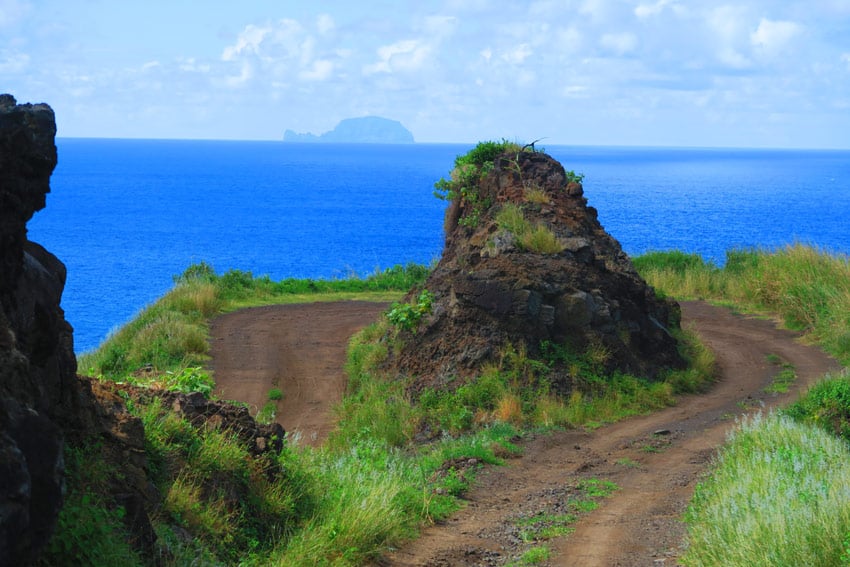 Ready To Visit?
There you have it! The top things to do in Hiva Oa. For more information about Hiva Oa and French Polynesia, check out these travel guides.
Tahiti, Tailor Made!
The Islands of Tahiti are among the last places to be colonized by mankind, 118 islands, each with its unique personality.
Get expert advice and assistance with planning your trip to the destination where tropical dreams come true!