Few are the places in the world that will leave you searching for words from the moment you land until the moment you leave. Hiva Oa treats the few and adventurous visitors who make it out here to a show like they've never seen before. On this island, it's all about being at one with nature and meeting the friendly islanders who welcome you to their paradise. So forget about recharging your batteries in Hiva Oa and saddle up, put your hiking shoes on or hop into a 4X4 – and with the help of this Hiva Oa Travel Guide, explore this majestic island at the end of the world.
About This Hiva Oa Travel Guide
I spent three months in French Polynesia, as part of a six-month backpacking trip across the South Pacific Islands – with 5 days in Hiva Oa. In 2020, I returned for a quick second visit before hopping to neighboring Ua Pou. This travel guide to Hiva Oa was written based on my experiences and is meant to help you make the most of this destination. The Hiva Oa Travel Guide is geared towards independent travelers, but any visitor will find it useful.
Heading to French Polynesia? In-depth island guides to all 5 archipelagos await you, including sample itineraries and essential travel tips & tricks.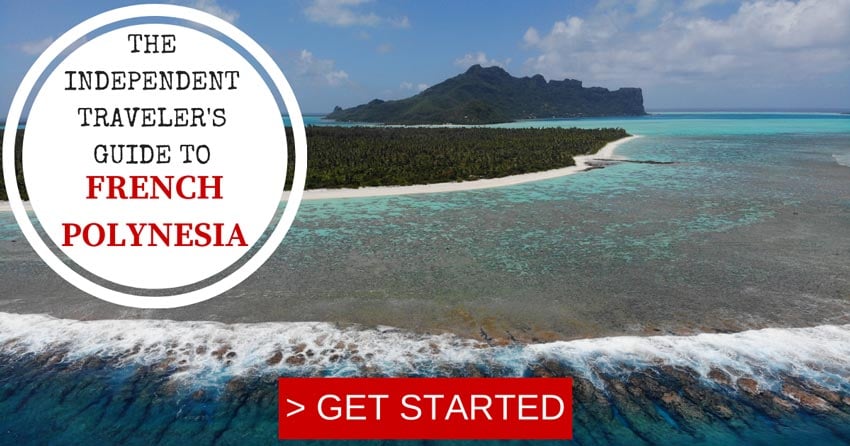 Tahiti, Tailor Made!
The Islands of Tahiti are among the last places to be colonized by mankind, 118 islands, each with its unique personality.
Get expert advice and assistance with planning your trip to the destination where tropical dreams come true!
---
Why Should You Visit Hiva Oa?
Together with Nuku Hiva, Hiva Oa is one of the archipelago's islands that is 'easy' to explore. It would be a shame to pass on an opportunity to visit Hiva Oa, a dream that many Tahitians share. If you appreciate nature, history and the feeling of being remote – you will love Hiva Oa. The island offers incredibly diverse scenery, often resembling a tropical version of Europe in some parts. Hiking, riding on horseback, visiting tiny hamlets and discovering mysterious archaeological sites – are the top things to do around here. On top of that, enjoy the warm hospitality of the islanders, living life in the sweetest and simplest way.
What's Included In This Hiva Oa Guide?
Several sections and additional posts make up this guide to Hiva Oa:
Hiva Oa Travel Guide Video
Watch this video to see what's expecting you in Hiva Oa (you might need to disable your ad blocker).
Hiva Oa Travel Guide Map
This map features all the highlights mentioned in this Hiva Oa travel guide. Click on the image to open in Google Maps.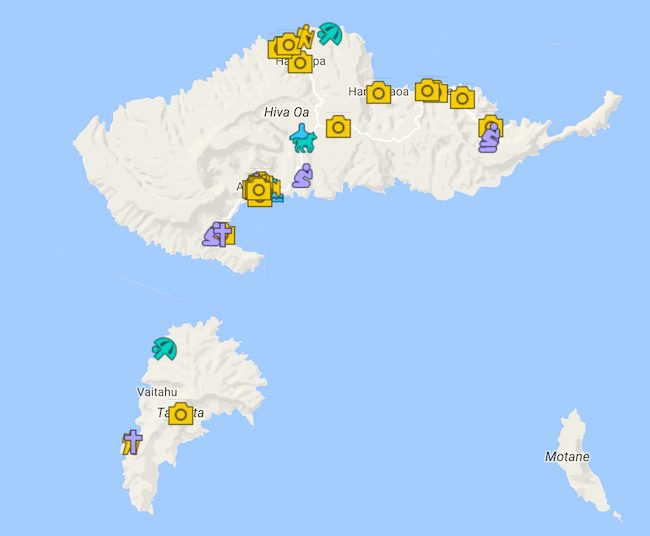 Facts & Brief History
Before we focus on Hiva Oa's highlights, let's explore a brief background of the region.
The Marquesas Islands
Hiva Oa is part of the Marquesas Islands of French Polynesia – one of the most remote island chains you can visit on our planet. Visit the 'facts & brief history' section of the Nuku Hiva Travel Guide to learn more about this incredible part of the world.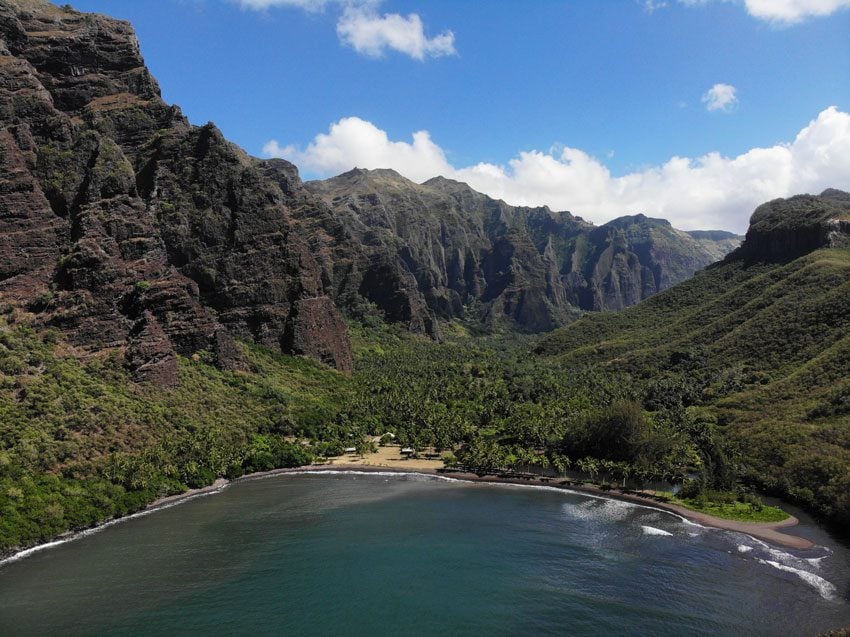 Hiva Oa
Hiva Oa is the second-largest island in the Marquesas archipelago and the third-largest in French Polynesia. It is the capital of the southern island group. As large as it is, less than 3,000 residents live on the island, mostly concentrated in Atuona. The most famous are no doubt Belgian singer Jacques Brel and French painter Paul Gauguin, who both lived out their final years in Hiva Oa.