The Best Atolls in French Polynesia
The kind of tropical islands you'll wish to be deserted on for a few weeks, a vacation in the atolls of French Polynesia is the ultimate anti-stress medicine. Attracting both scuba divers and beachcombers, heading to the atolls is the perfect way to spice up your island-hopping journey in the South Seas. In this guide, we'll cover the best atolls in French Polynesia.
About This Guide
I first visited French Polynesia in 2015, as part of a long voyage across the South Pacific islands. I have since returned six additional times, always exploring new islands while returning to some of my favorites. I currently lead organized tours to French Polynesia and also help individual travelers plan their trip to what I consider to be the ultimate tropical island destination. This guide to the best atolls in French Polynesia is based on my experience both as a traveler and as a destination expert.
Heading to French Polynesia? In-depth island guides to all 5 archipelagos await you, including sample itineraries and essential travel tips & tricks.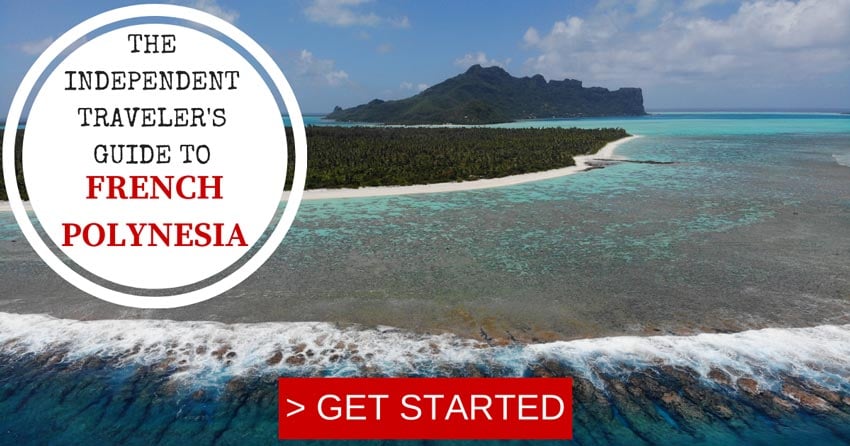 Tahiti, Tailor Made!
The Islands of Tahiti are among the last places to be colonized by mankind, 118 islands, each with its unique personality.
Get expert advice and assistance with planning your trip to the destination where tropical dreams come true!
What's an Atoll?
Atolls are, for the most part, completely flat islands, unlike the majestic "high islands" of Tahiti and Bora Bora. From the air, atolls resemble donuts or, to put it in more romantic terms, a floating pearl necklace. According to Charles Darwin, atolls were once high islands themselves and at some point, a fringing coral reef developed at their base.

Like all islands around this part of the Pacific Ocean, sometime after their volcanic activity ceased, the high island began to sink. Eventually, all that was left is the coral reef, now further stretched (and sometimes even raised) by the sinking motion of the volcano. At the center of the atoll is a large lagoon. This is where (more or less), the old volcano used to be. The process of atoll formation may take as long as 30 million years! Therefore, the atolls you'll visit in French Polynesia are some of the oldest islands in the ocean.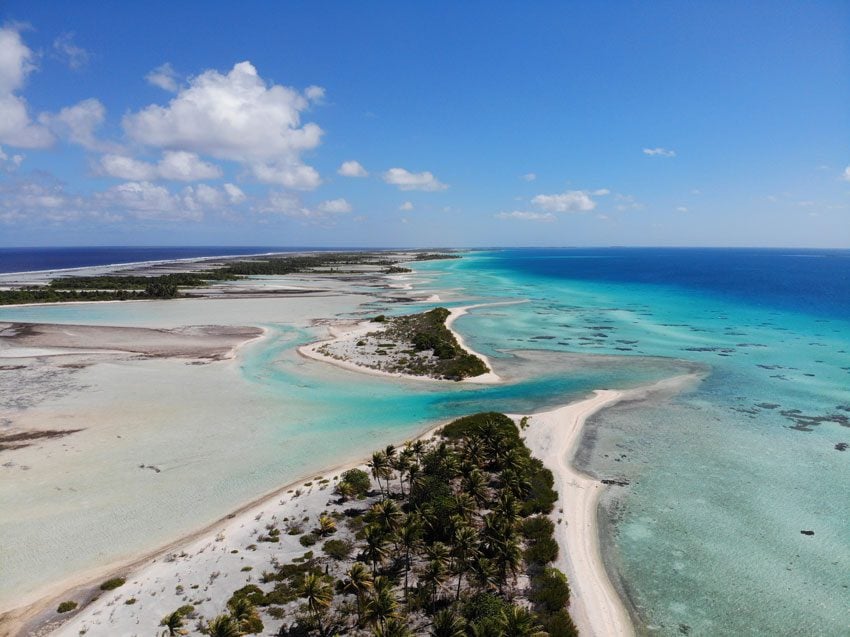 Some atolls have natural deep entrances into their lagoon. Those are called "lagoon passes" and they were formed by the flow of fresh water when the high island existed. The narrow strips of land in an atoll are locally referred to as motu (islets) and they are separated from one another either by lagoon passes or by channels known locally as hoa, or "false passes". Having only soil made of crushed dead coral, atolls are not fertile and groundwater is hard to come by.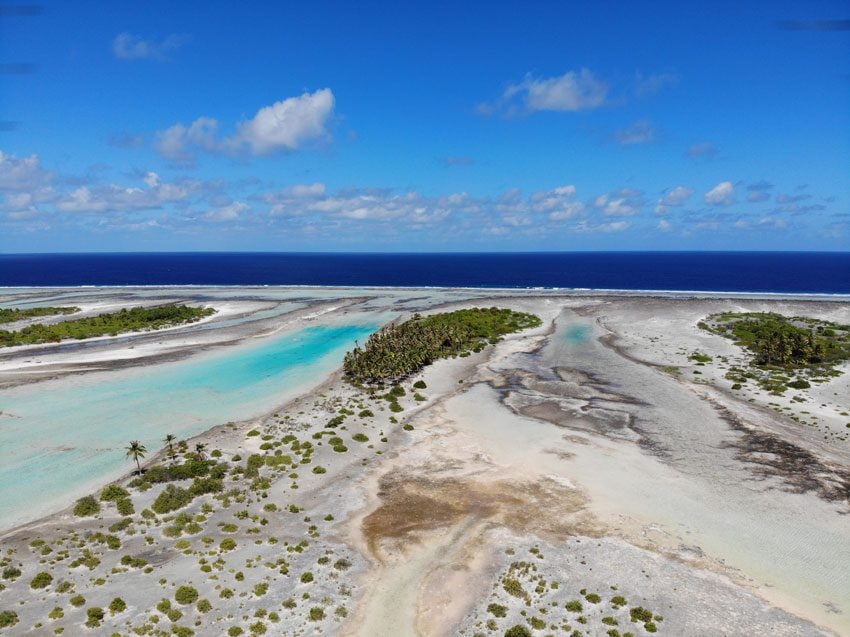 To make matters worse, rain clouds don't stick around for too long in the absence of trapping mountains but a passing cyclone will be devastating. Growing fruits and vegetables is much harder due to these factors, but there are plenty of fish in the lagoon and outside the reef.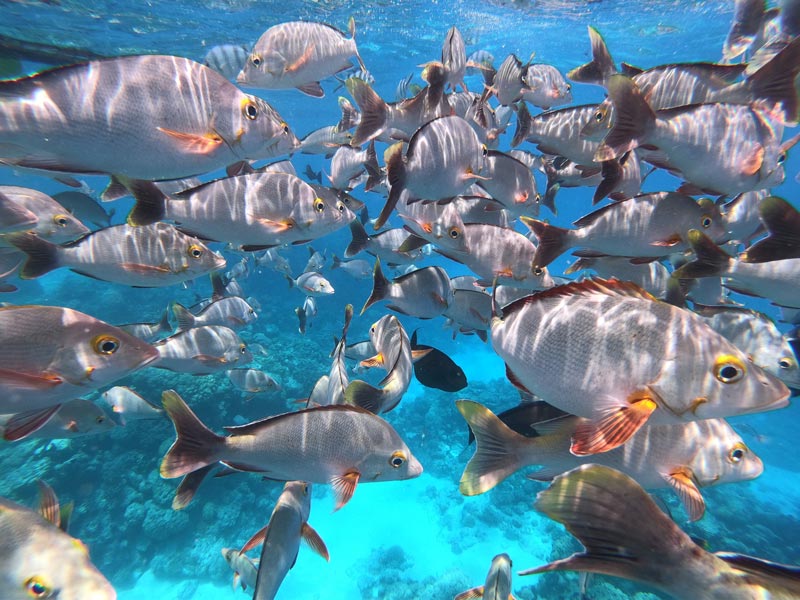 Why Visit French Polynesia's Atolls?
French Polynesia is home to hundreds of atolls. One of its five archipelagos, the Tuamotus, is the world's largest chain of coral atolls. The main appeal in visiting the atolls is their rich marine life. Some atolls are so rich in coral and fish, that they are designated as UNESCO Biosphere Reserves. As such, the main activity in the atolls involves getting wet. Some atolls are home to legendary dive sites and that's the prime attraction for heading there. All atolls have magnificent lagoons, where snorkeling, fishing, and swimming are the highlights.
But apart from water-related activities, the atolls draw crowds that seek to slow things down. The inhabited atolls are scarcely populated and they are not very well-developed, in the good sense of the term. The stresses of modern life can hardly be felt. Your time on these islands is very relaxing, constantly exposed to vibrant colors of blue during the day, orange at dusk, and the sparkle of the night sky.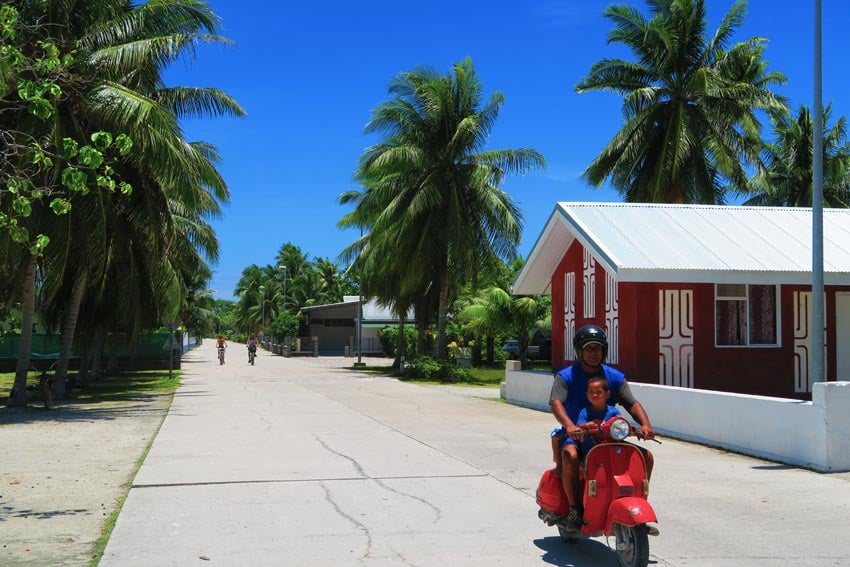 Why Head to the Tuamotu Atolls?
To summarize, here are the main reasons (in order) for putting the atolls on your list of islands to visit in French Polynesia:
Scuba diving

Snorkeling

Pristine beaches

Pure relaxation ("island time" and "island life")

Fishing/water sports

Birdwatching
The Best Atolls in French Polynesia
This section highlights the best atolls in French Polynesia that you can visit relatively easily.
Closest to Tahiti: Tetiaroa
Located about 50 kilometers from Tahiti, Tetiaroa is one of the most special islands you can visit in French Polynesia. A paradise for nesting seabirds and sea turtles, Tetiaroa used to be the "vacation getaway" for Tahitian royals. After the filming of Mutiny on the Bounty in the 1960s, Marlon Brando purchased the island from its owner and built a small eco-friendly village for his friends, family, and scientists. Today, Tetiaroa is home to The Brando, the top luxury resort in French Polynesia.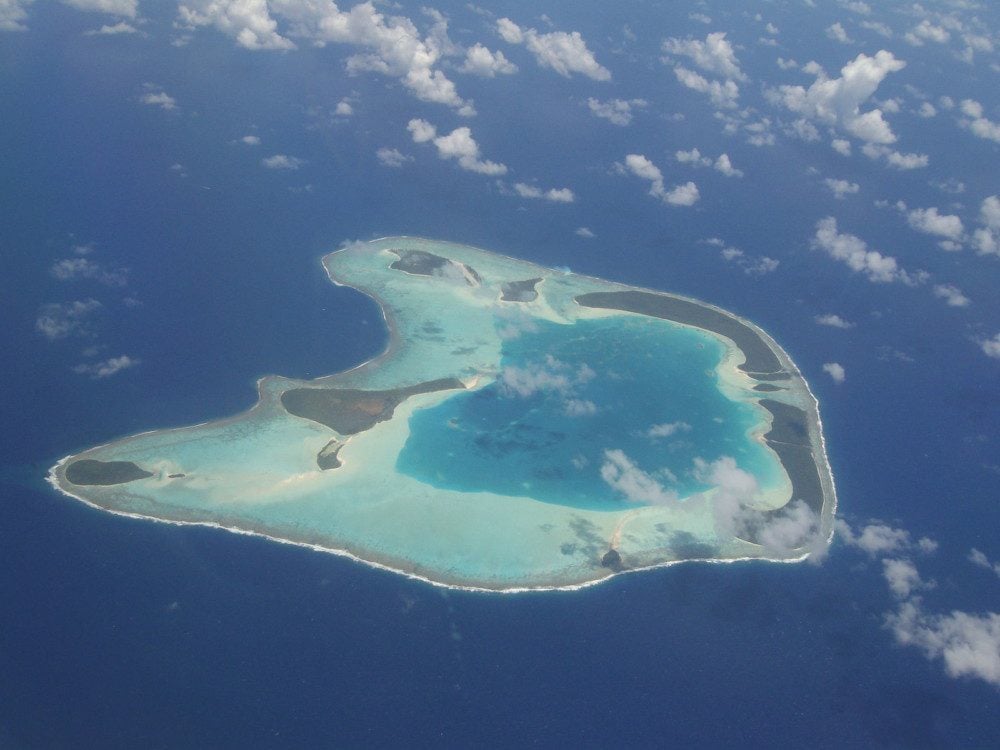 Even if you can spare the $3,000 per night price tag, you can still visit Tetiaroa. That is if you have the stomach for it. Two to three times per week, guided tours depart in the early morning and sail to Tetiaroa from Papeete on large catamarans. Sailing can be rough (especially during the windy dry season) and outings are prone to cancellations throughout the year. So if you do make it to the island, consider yourself lucky. You'll get to spend a few hours on a small section of the atoll, snorkel, and enjoy a BBQ lunch before sailing back to Papeete in time for sunset.
Further reading: Tahiti Travel Guide
Closest to Bora Bora: Tupai
Viewed from the air, Tupai resembles the shape of an elongated heart. It lies less than 20 kilometers from Bora Bora and can be reached on dreamy day trips from Bora Bora by seaplane or by boat.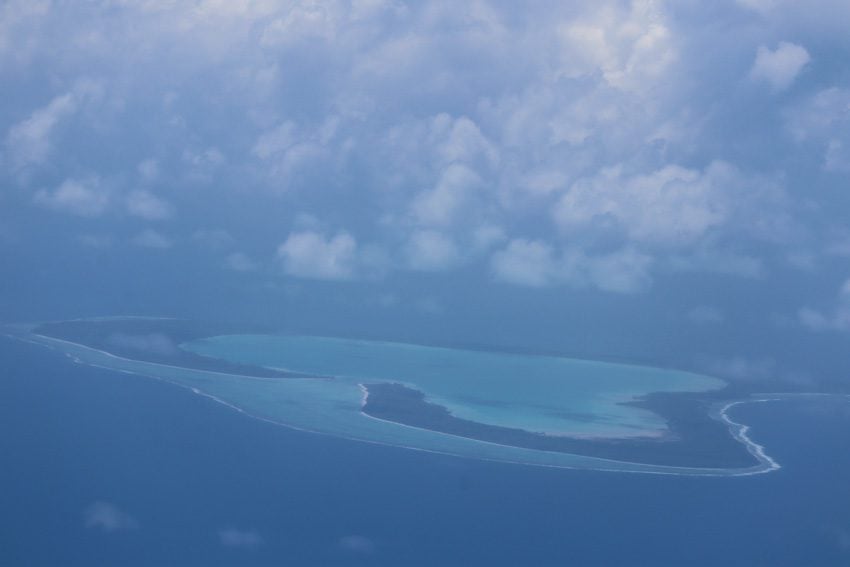 Further Reading: Bora Bora Travel Guide
Most Popular: Rangiroa
Known as the "Infinite Lagoon", Rangiroa is part of the Tuamotu archipelago. Rangiroa is the largest of the group and the second-largest atoll in the world. Despite its remoteness, Rangiroa is highly developed for tourism, home to both luxury resorts and family-owned pensions. It isn't the type of destination where you'll feel the hands of time coming to a complete stop.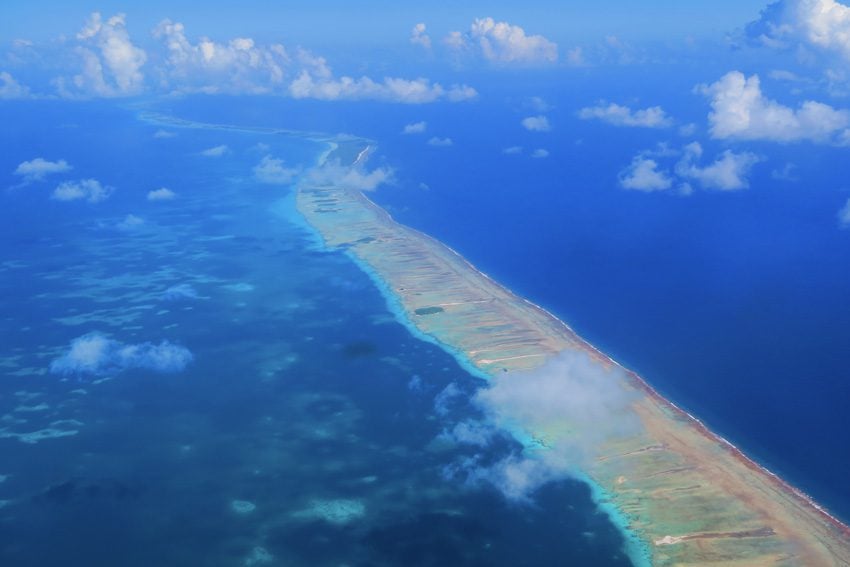 Rangiroa is a world-famous dive destination and that's the prime reason for visiting. Scuba divers head to either Tiputa or Avatoru, the two entrances into the lagoon in search of large sharks (tiger, silvertip, hammerhead), dolphins, and large schools of fish.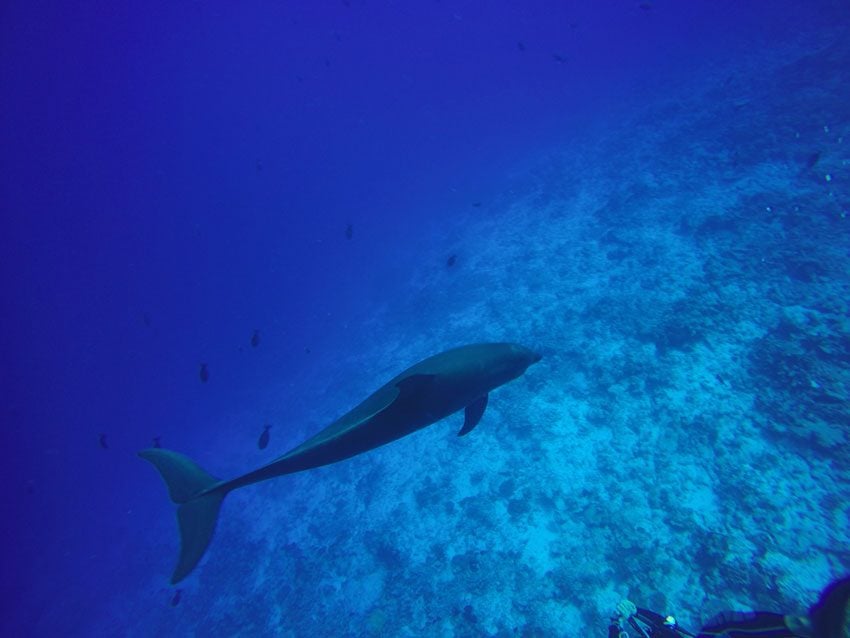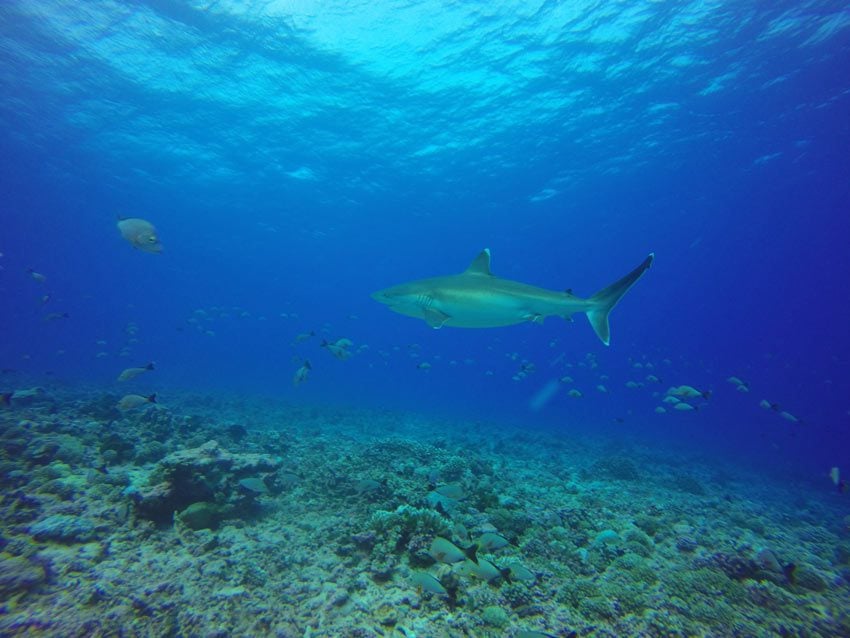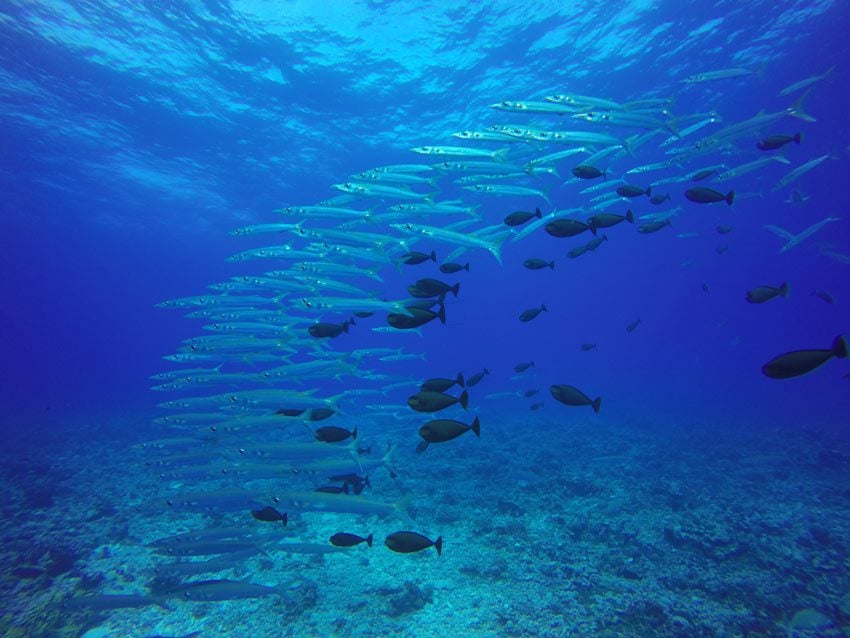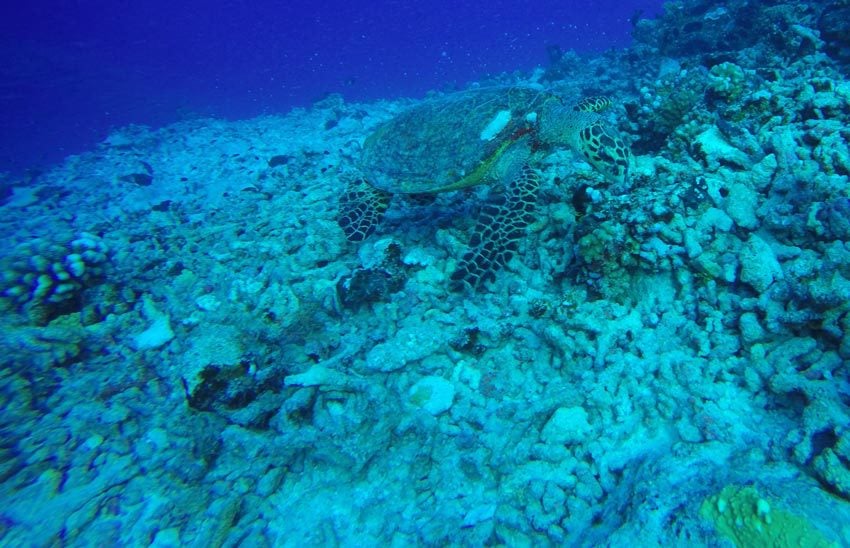 Apart from diving, there are a few snorkeling spots that are accessible primarily by boat. Beaches are hard to come by in Rangiroa as the good ones are on the far ends of the massive lagoon. The finest ones are at Lagon Bleu (the Blue Lagoon) and Ile aux Recifs (Reef Island). Both are reached on full-day lagoon tours that also include lunch.
Further Reading: Rangiroa Travel Guide
Off the Beaten Track: Tikehau & Fakarava
Unlike Rangiroa, diving isn't the entire story in Tikehau and Fakarava. Both offer the visitor more than just world-class dives, though you'll also find them here.
Tikehau
Tikehau is slightly more developed than Fakarava and has a couple of luxury resorts to go along with pensions and off-the-grid lodges. In Tikehau, you'll really slow things down and experience life in the slow lane. The main motu (islet) can be circled on foot or by bicycle, and you can even kayak or swim to nearby motu. Tikehau's claim to fame (apart from scuba diving) is its pink sand beaches, spectacular stretches of romantic powder that cover the remote islets. You can visit them as part of a lagoon tour that also includes swimming with manta rays and getting up close and personal with birds on Bird Island.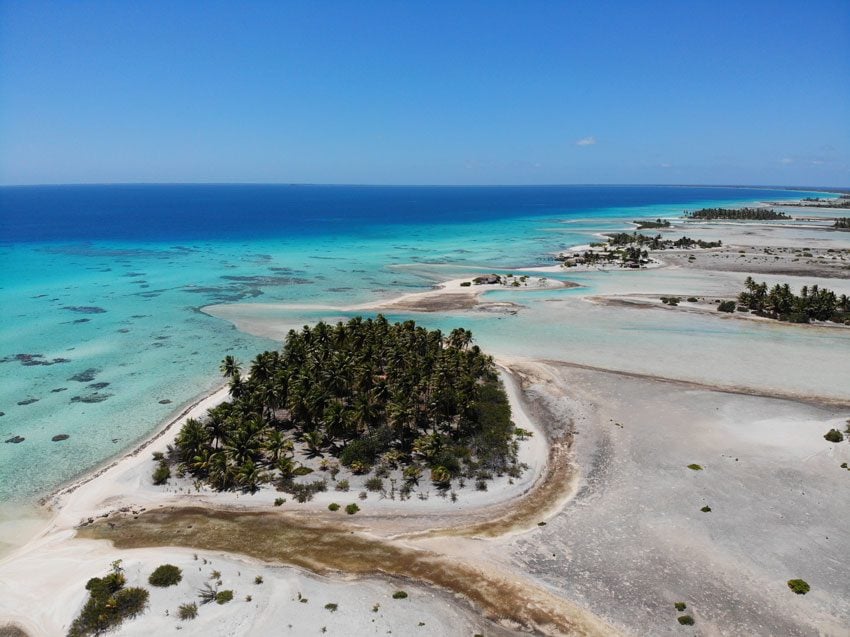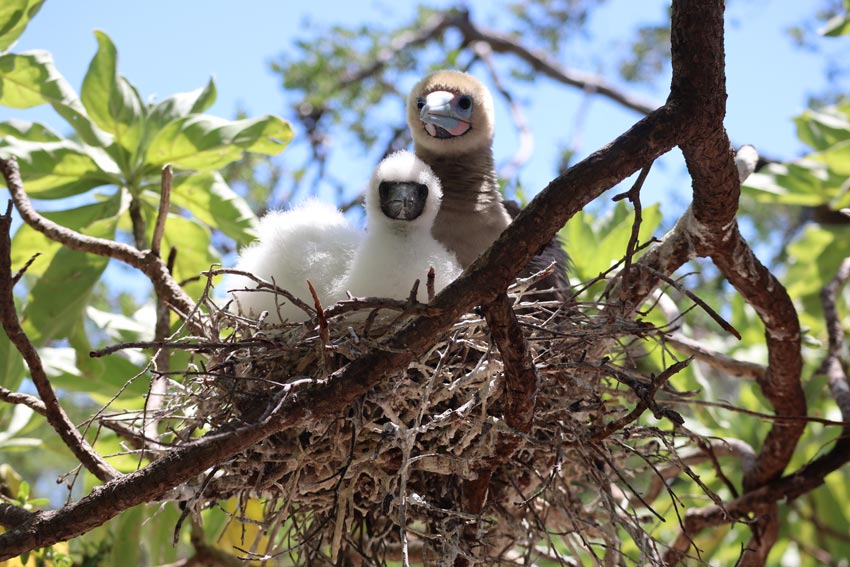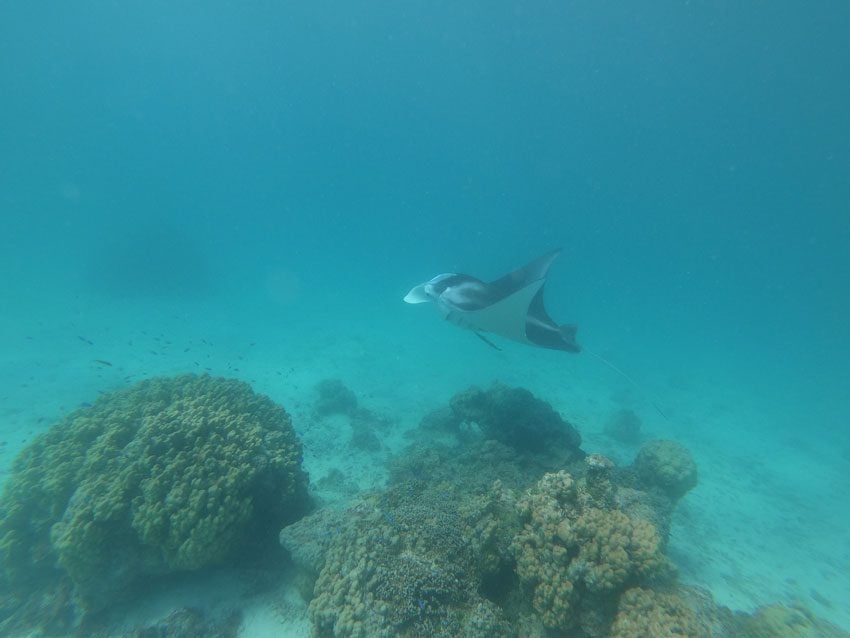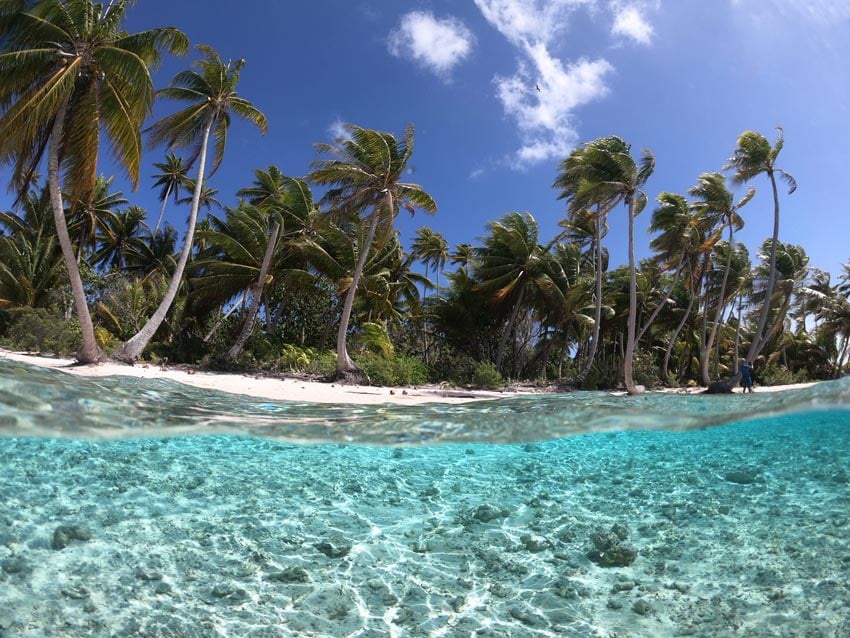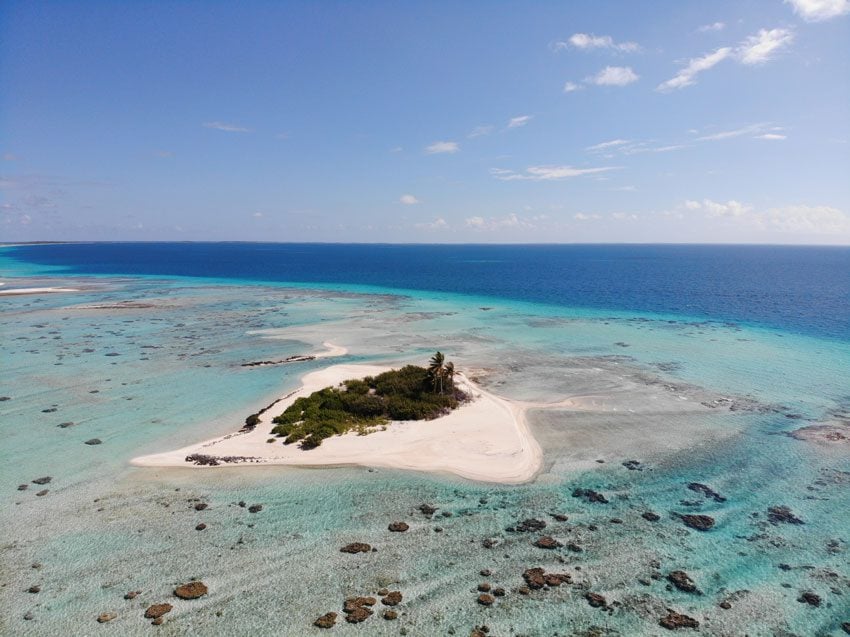 Tikehau Travel Guide Video
Watch this video to see what's expecting you in Tikehau (you might need to disable your ad blocker).
Fakarava
Fakarava is an up-and-coming destination but there are no resorts or lodges here, just low-key pensions. Fakarava is actually two destinations in one. On its southern end, the remote Tetamanu Pass (South Pass) is one of the finest dive sites in the world. It has served as the filming location for several National Geographic documentaries. You can stay here if your prime mission is scuba diving or visit on a lagoon tour, where the main attraction is the pink sand beaches close to the lagoon pass and snorkeling.
Up north, the Garuae Pass is the largest lagoon entrance in French Polynesia so diving conditions are perfect for incredible drift dives and for witnessing the famous "shark walls". The coral is rich and diverse, so every dive is satisfying. The north is also home to Rotoava, a sleepy village where you'll slow things down. You can snorkel just about anywhere and cycle to PK9 Beach, one of the best beaches in French Polynesia.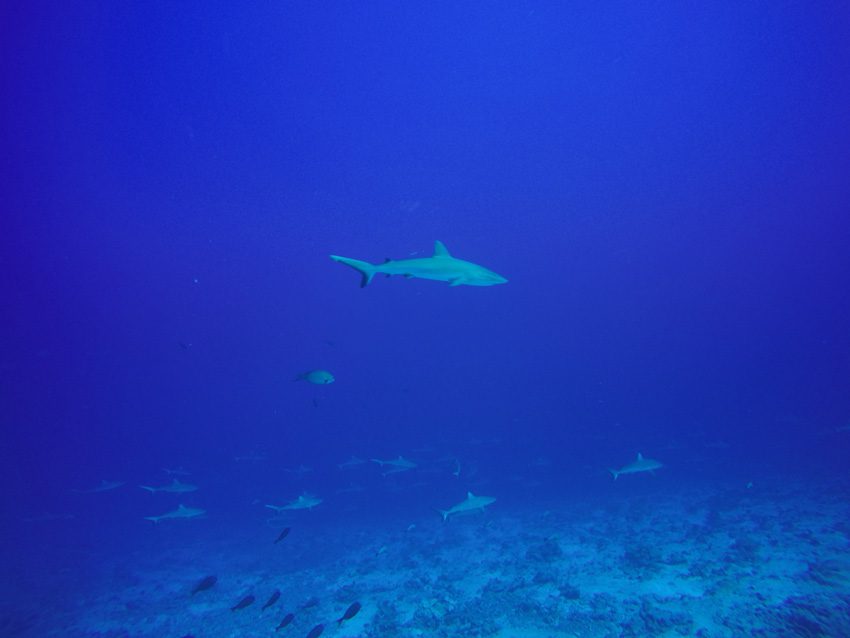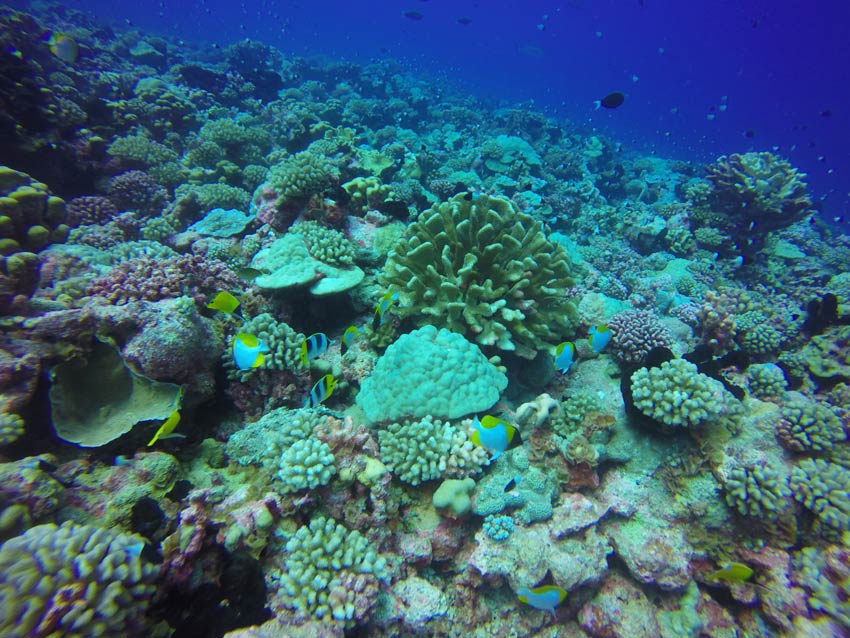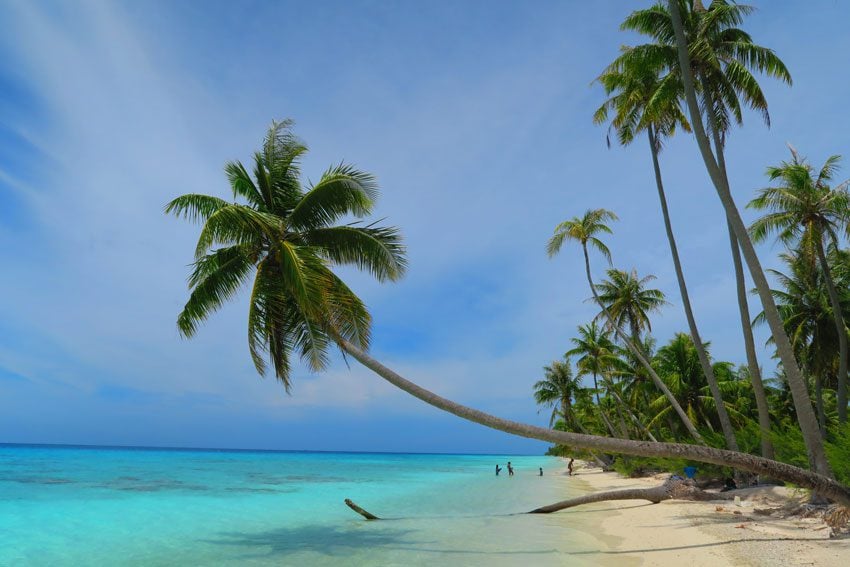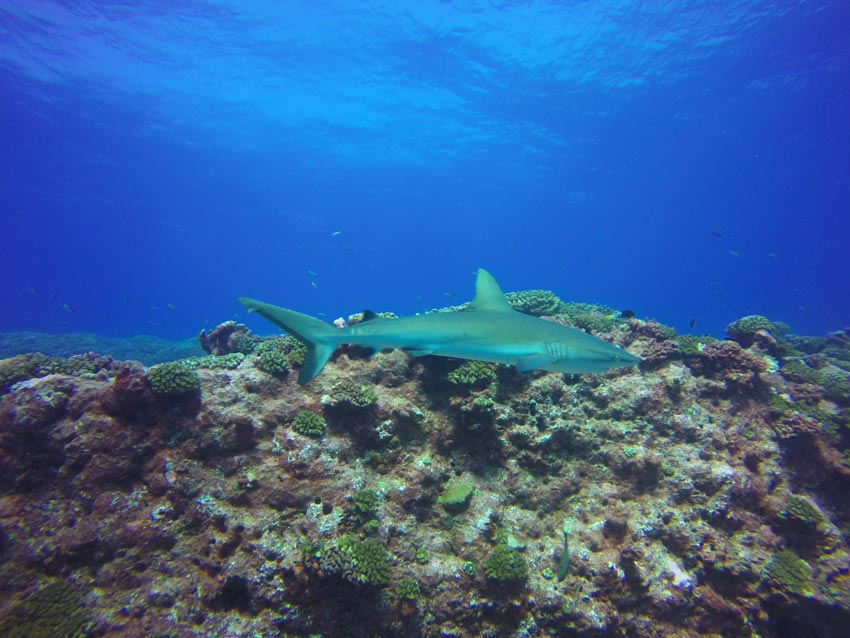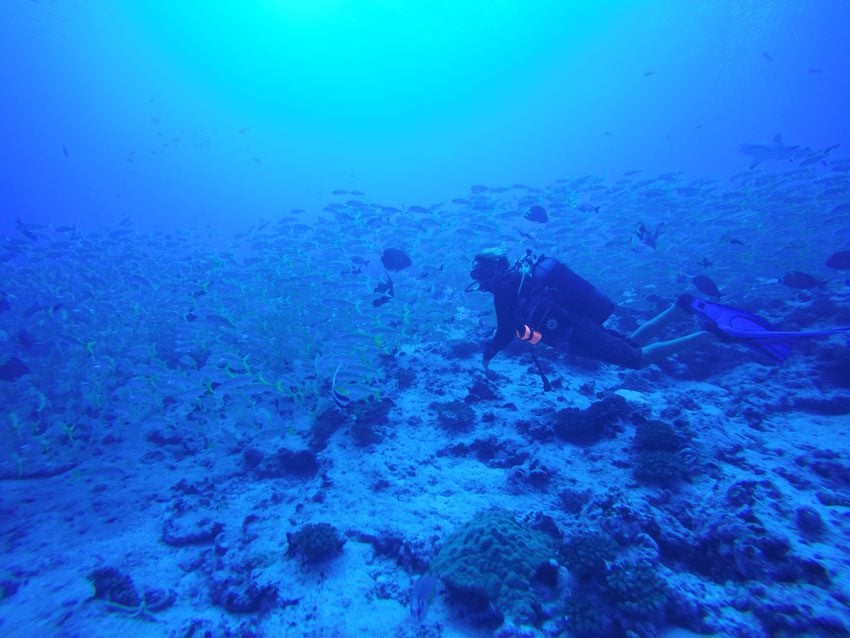 Further Reading: Tikehau Travel Guide & Fakarava Travel Guide
Off the Grid: Mataiva, Makemo, Ahe, Manihi & Anaa
Much harder to reach, these atolls are currently only accessed via flights from Tahiti or other remote atolls in the Tuamotu group (sometimes just a weekly flight). They are not part of the Air Tahiti air pass that includes Rangiroa, Fakarava, and Tikehau so they will be more expensive to reach.
These stops receive very few international visitors so you won't find many accommodations, though each atoll has at least one superb family-owned pension. The main draw for the visitor is their sheer remoteness and slow pace of life. They are visited by domestic travelers from Tahiti on occasion when package deals are offered or by deep-sea fishing enthusiasts.
In Mataiva, you'll find an odd-looking lagoon where large coral heads 70 ponds inside the lagoon that reach a depth of up to 8 meters. Manihi is the cradle of the Polynesian black pearl. It is known for breathtaking beaches on its outer motu, ancient relics, scuba diving, and fishing outings. In Ahe, you'll be one of the few tourists on the island and get to explore empty beaches, swim in natural tide pools, and purchase black pearls directly from the source, as its lagoon is dotted with pearl farms. In Makemo, you'll experience geology unlike any other island in French Polynesia. This raised coral atoll has towering cliffs, mysterious caves, and a deep reef.
Come here to be wowed, rock climb, and scuba dive. Lastly, Anaa is one of the best-kept secrets in French Polynesia, rarely visited by tourists. It's the native island of the Pomare royal family. Its oval-shaped shallow lagoon has no entrance (pass) but is dotted with coral blocks up to three meters high, making it ideal for fly fishing.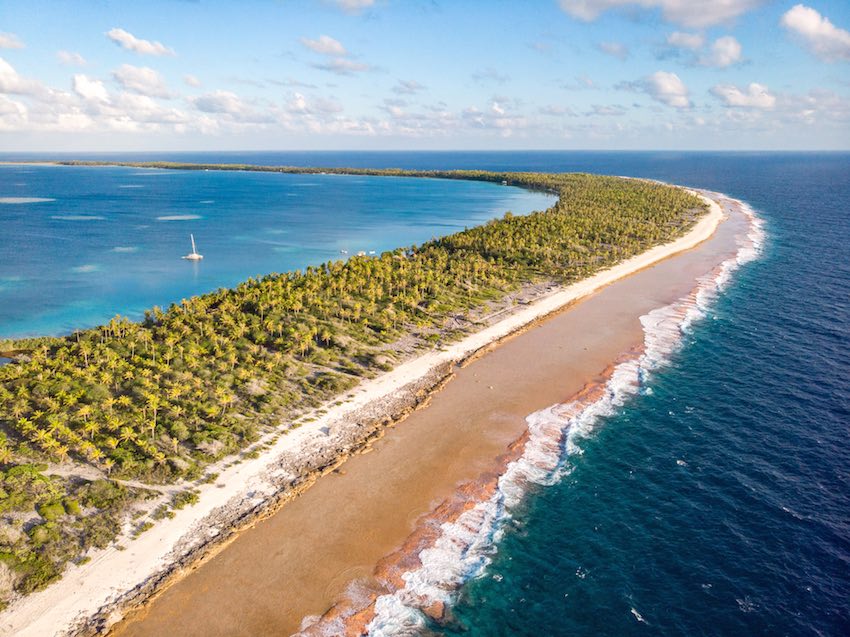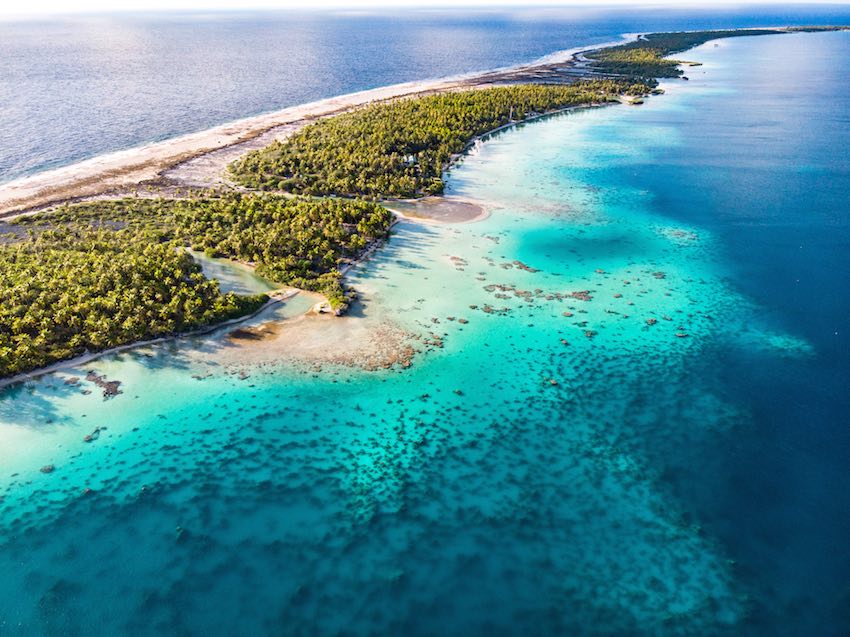 Further reading: Tahiti Tourisme website
What's Next?
Now that you know the best atolls in French Polynesia, it's time to plan your own adventure in paradise. Check out these helpful resources and options for further assistance.
Tahiti, Tailor Made!
The Islands of Tahiti are among the last places to be colonized by mankind, 118 islands, each with its unique personality.
Get expert advice and assistance with planning your trip to the destination where tropical dreams come true!
---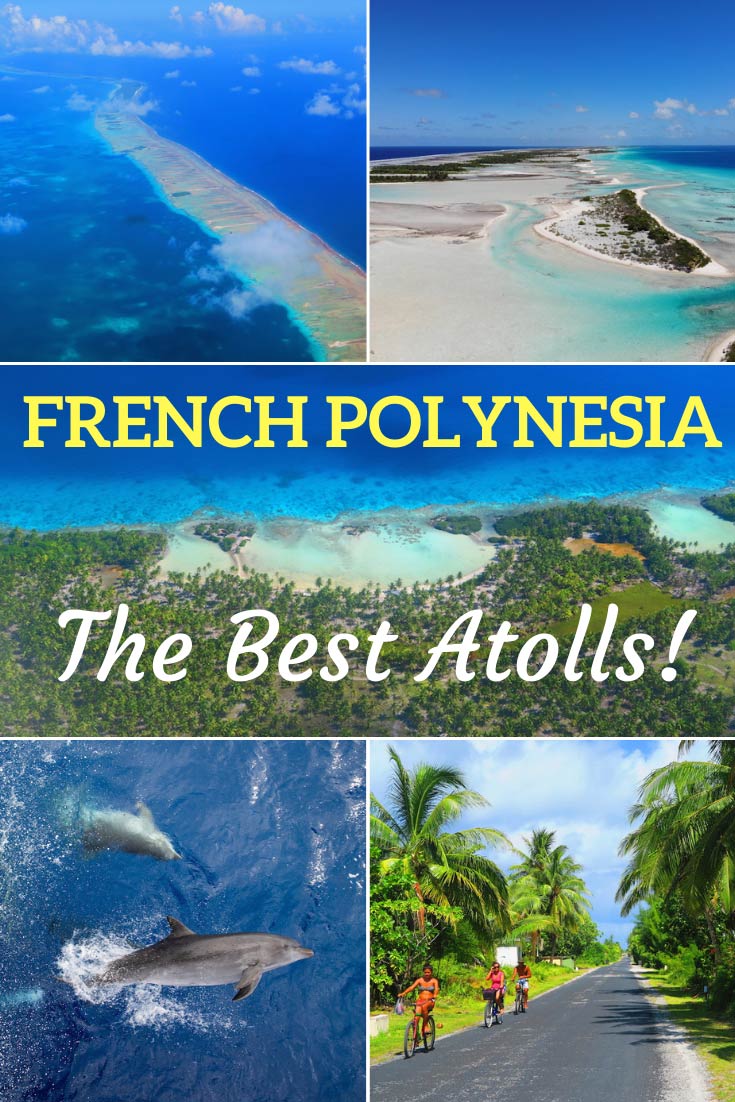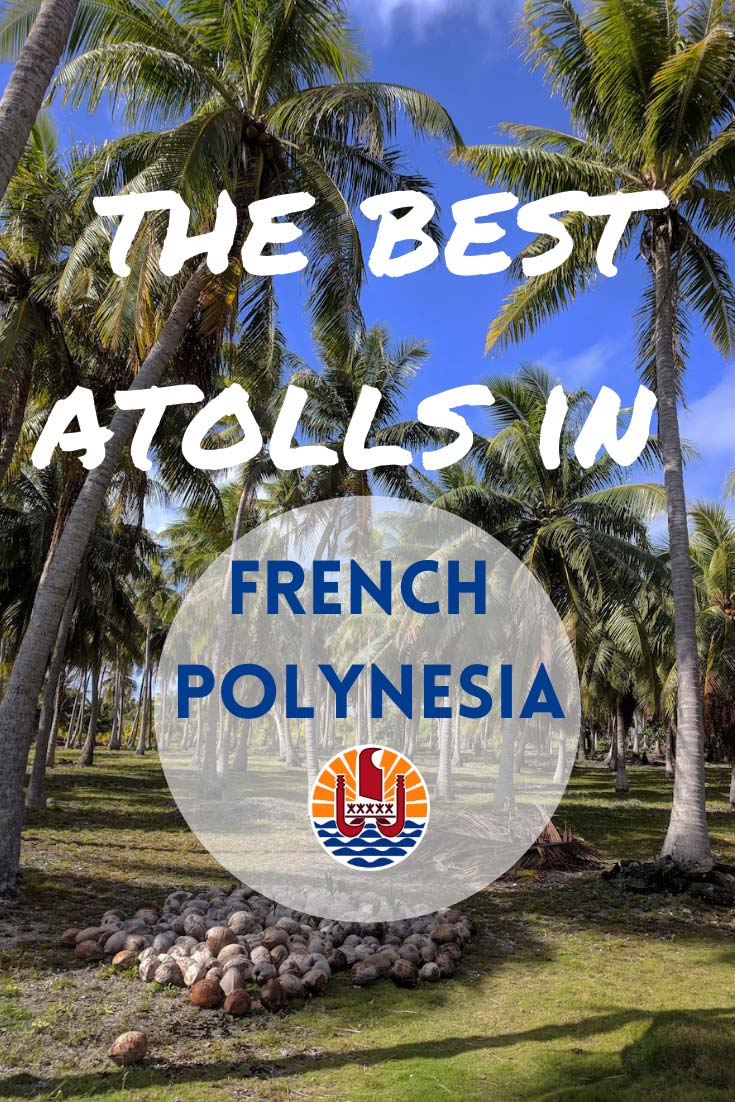 Pin These Images To Your Favorite Boards