Part V: 1 Day in Bangkok
Before catching your international flight back home, it's a good idea to spend one last night in Bangkok to leave some margin for error. Use this opportunity to do a bit of shopping and celebrating your last night in the tropics. We timed our last night in Bangkok to coincide with the Chatuchak Weekend Market, also overnighting within walking distance at the very simple-but-adequate g9Bangkok Hotel. However, you can either pay a visit to the market during your first Bangkok leg or head to Siam Square's collection of modern shopping malls instead.
Chatuchak Weekend Market
The largest market in Bangkok is a must for any market lover and certainly for those in need of souvenirs and gifts by the bulk. The market covers a huge expanse of land outside central Bangkok, with additional stalls lining the streets around its perimeter. As its name suggests, the Chatuchak market only takes place over the weekend. Shops stay open until around 5-6pm, after which its main open-air sections become one giant street food market.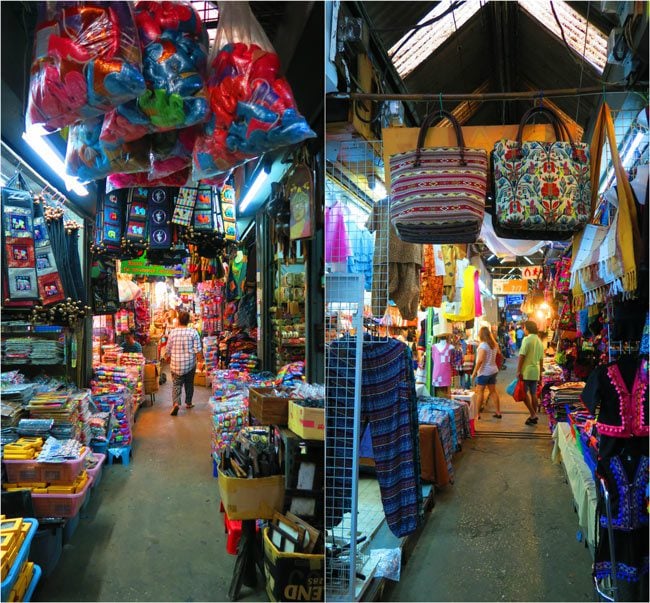 You'll seriously have to brace yourself as it's mighty hard work navigating to the sections that interest you the most. As with the visit to the Louvre Museum in Paris – don't try and see everything! You can pick up a map in the market and pick-and-choose the sections which interest you the most.
The main entrance is right by the BTS and metro stations. Just follow the crowds. In preparation for the miles of walking, you're about to undertake – pay a refreshing visit to the 'coconut samurai' and let the shopping begin!
Prices in Chatuchak (or JJ as it's often called) are rock bottom. Far cheaper than lesser quality identical items you've probably already bought in the islands (it's OK – just buy again). You'll also need to dust off the 'no bargaining' policy and bargain like there's no tomorrow, as the price quoted is rarely the price you should pay (but keep in mind that a few dollars more in a local's pocket goes much longer than a few more dollars in your pocket).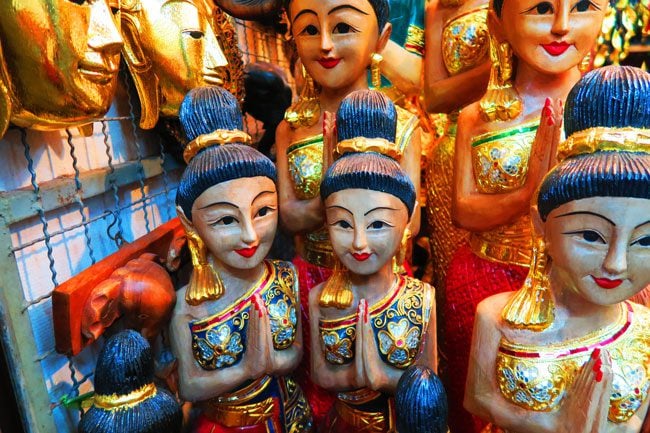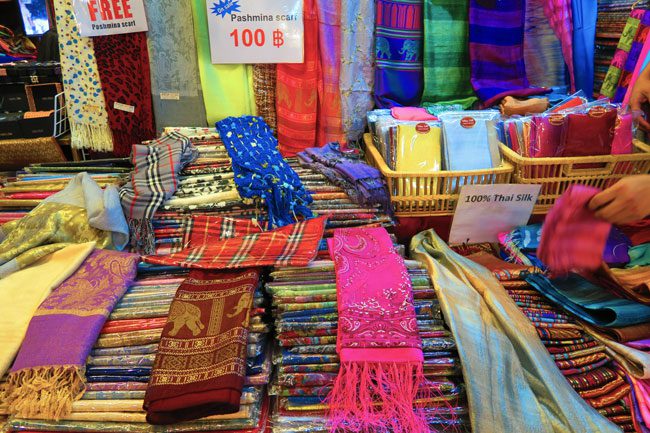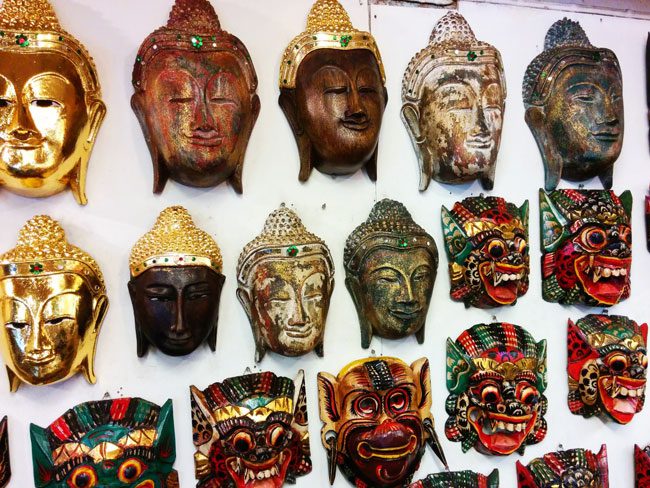 Getting tired of all that walking? No problem! Just stop for a massage somewhere in the middle of the market. Getting hungry? That's a non-issue too. The Chatuchak market has an awesome 'food court' in its southern section to go along with more upmarket options in the north. For dessert? How about some coconut ice cream!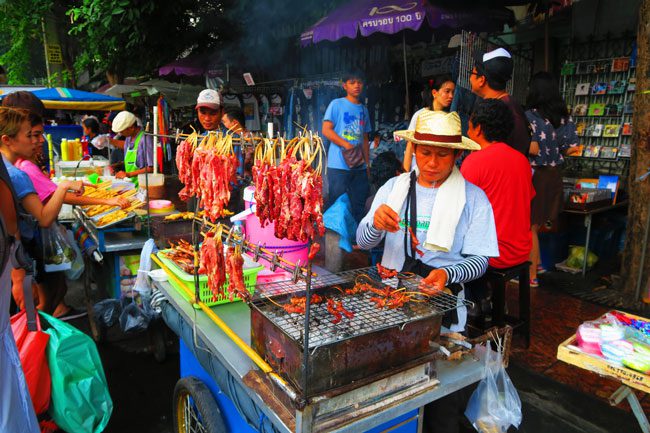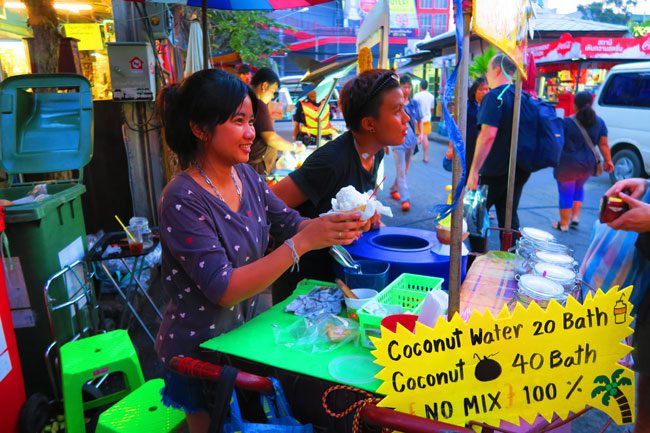 Last Night Out in Bangkok
Celebrate your last night in Bangkok if you still have some energy left. Have a look at Part I of this sample itinerary for top choices.
Now it's Your Turn!
This wraps up a very busy 14 days in Thailand. As you can see, there's plenty to see and do, and we barely scratched the surface! Have you been to Thailand and have some cool tips? Do you have any questions about this sample itinerary? Leave a comment below and let's get the conversation started.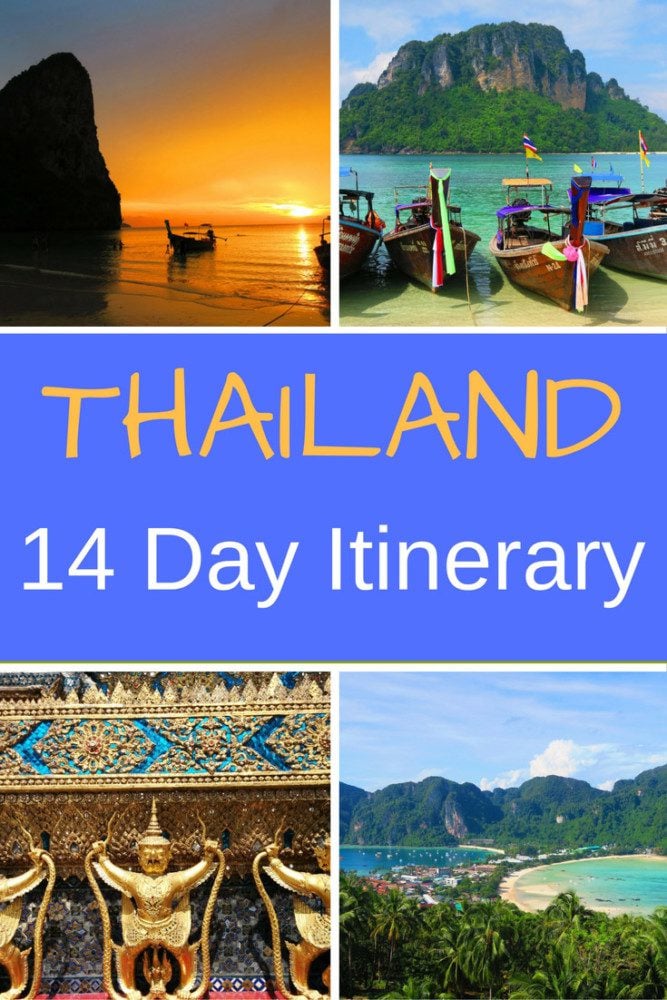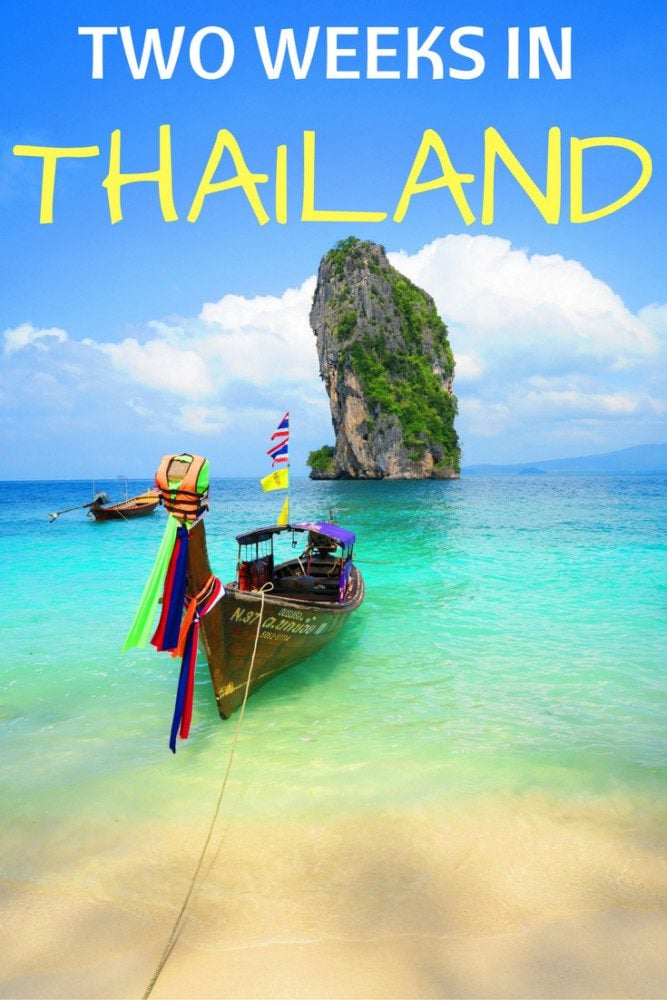 Pin These Photos To Your Favorite Boards!