5 Days In Raiatea And Tahaa Itinerary
Off the beaten track, Raiatea and Tahaa offer visitors a look back at traditional Polynesian life and opportunities to connect with nature. Tahaa is known as 'the vanilla island' – the source of the world's finest vanilla, while Raiatea is the 'sacred island' – home to the most important ancient Polynesian temple. Here's a sample Raiatea and Tahaa itinerary which you can use to plan your trip to these lesser-known islands.
Heading to French Polynesia? In-depth island guides to all 5 archipelagos await you, including sample itineraries and essential travel tips & tricks.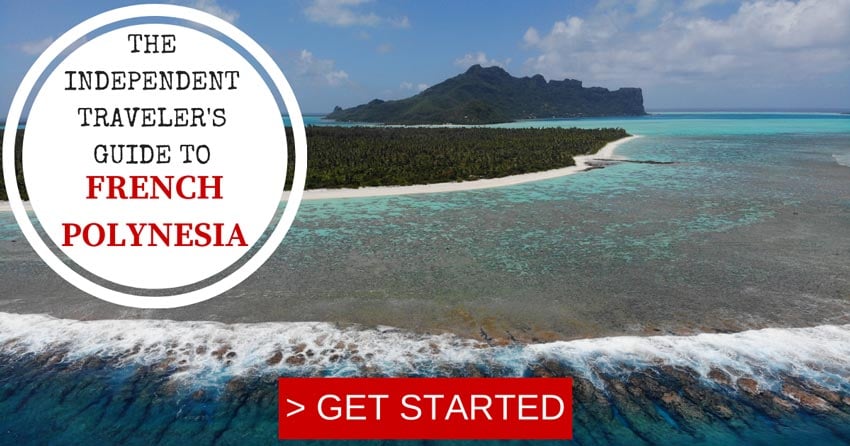 Tahiti, Tailor Made!
The Islands of Tahiti are among the last places to be colonized by mankind, 118 islands, each with its unique personality.
Get expert advice and assistance with planning your trip to the destination where tropical dreams come true!
---
What's Included in this Raiatea and Tahaa Itinerary?
Here's how we'll split the days in this sample Raiatea and Tahaa itinerary. Use this as a basis for planning your own adventure. You can shorten or lengthen this itinerary, explore Tahaa on a day trip from Raiatea, or spend a couple of more nights in Raiatea to cover all its top hikes and excursions.
Day 1: Tour around Raiatea
Day 2: Temehani Plateau hike or river/snorkeling tour
Day 3: Three Waterfalls hike & transfer to Tahaa
Day 4: Tour around Tahaa
Day 5: Exploring tahaa's Lagoon
Raiatea and Tahaa Itinerary Map
All places mentioned in this itinerary are marked on this companion map. Simply click on the image to open in Google Maps: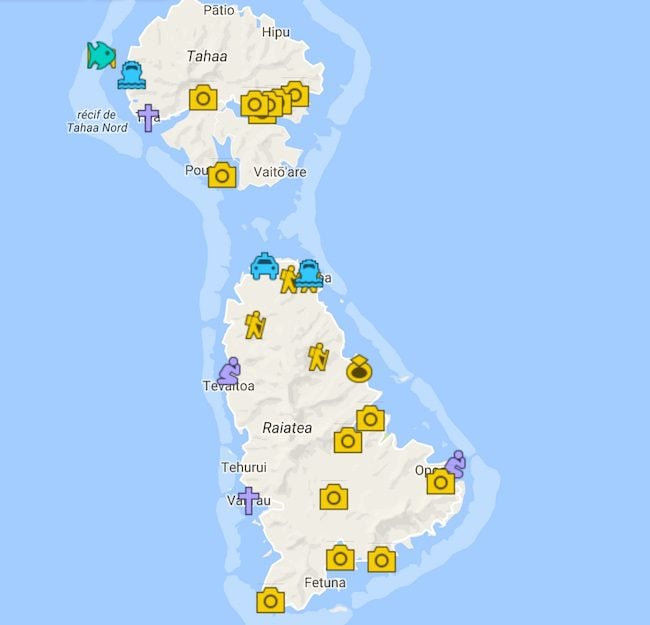 Day 1: Circle Raiatea Island tour
Spend your first day in Raiatea exploring the "Sacred Island". You can rent a car and circle the island at your own pace or join a guided tour. Guided tours are an excellent option if you appreciate getting some context and hearing a few old legends. If you're self-driving, the coastal road around Raiatea runs for about 100 km, without deviating from the coastline unless you want to visit the Belvedere.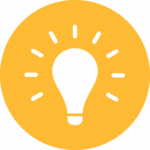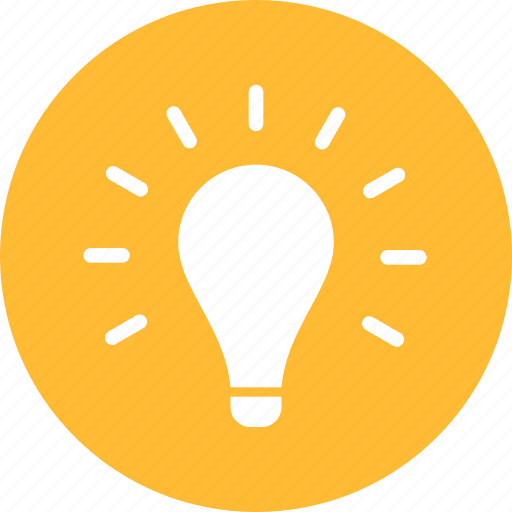 Pro Tip
Check out the Raiatea Travel Guide for the complete list of places worthy of a stop and for more information about getting around Raiatea.
Uturoa
Start the day in Uturoa if you're renting a car and circling the island independently. Uturoa is one of the largest towns in French Polynesia after Papeete in Tahiti, but it hardly feels that way. Uturoa is the best place to stock up on gas and food before heading out. If you're up for a picnic lunch, visit the local market in the heart of town.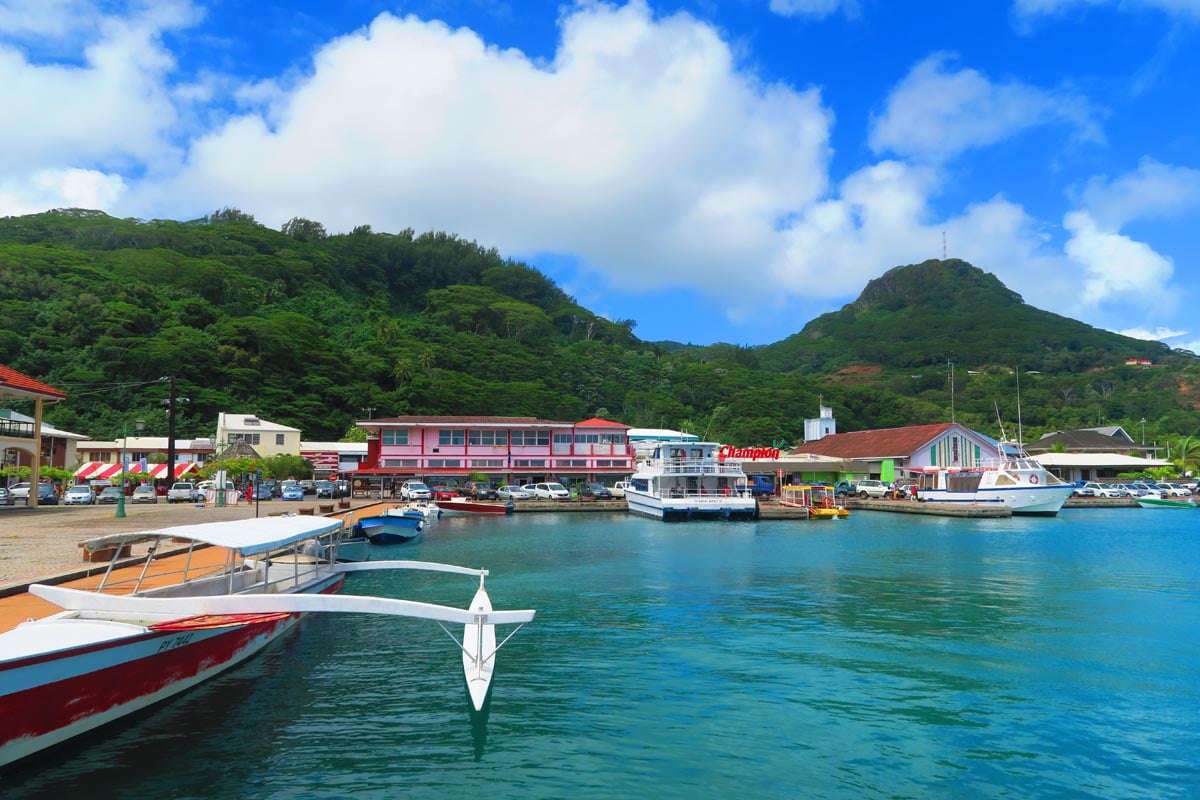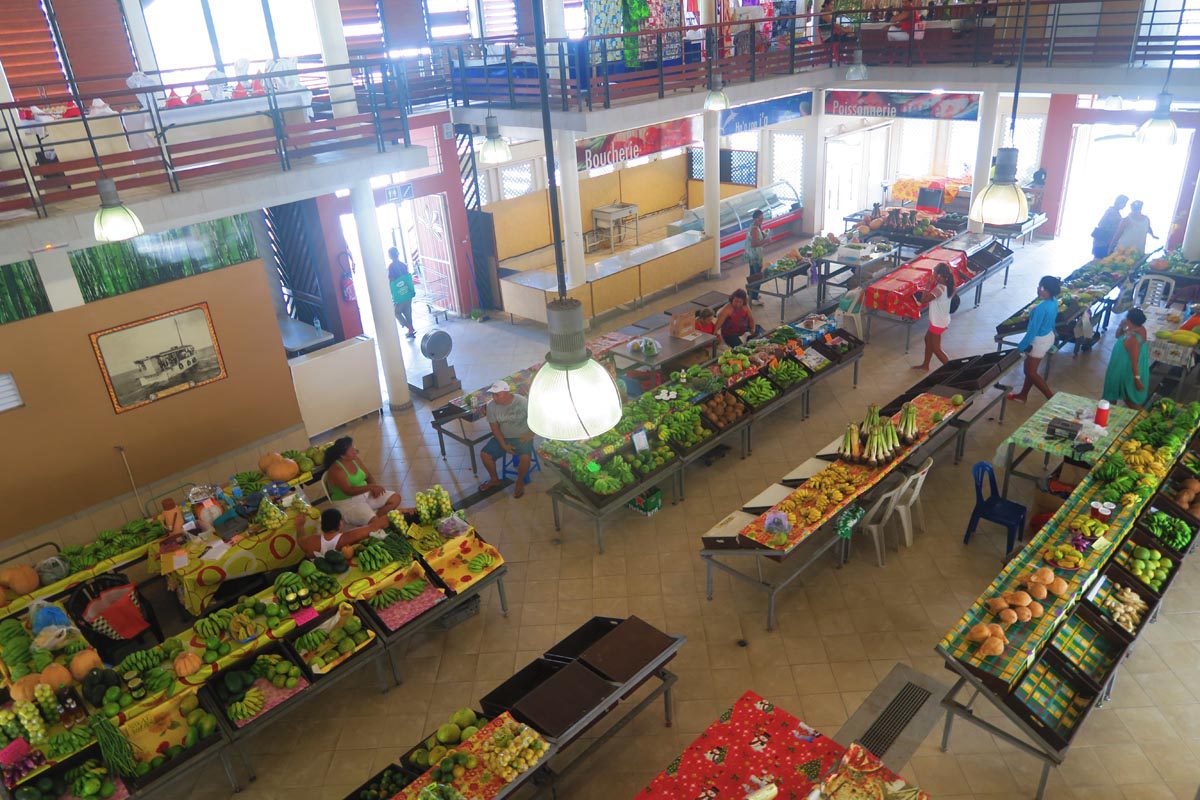 Road Trip Around Raiatea
Leaving Uturoa, drive in a clockwise direction and follow the itinerary below. Check out the Raiatea Travel Guide for information about all the places worth visiting while circling the island.
Faaroa Bay
As you drive south of Uturoa, stop at Vairua Perles if you haven't seen a pearl farm yet, and learn how the exquisite Tahitian black pearl is produced. Faaroa Bay is the first of Raiatea's deep bays that you'll drive around today. It marks the start of Raiatea's "wild side", a rural region where small fishing and farming communities make the most of nature's bounty.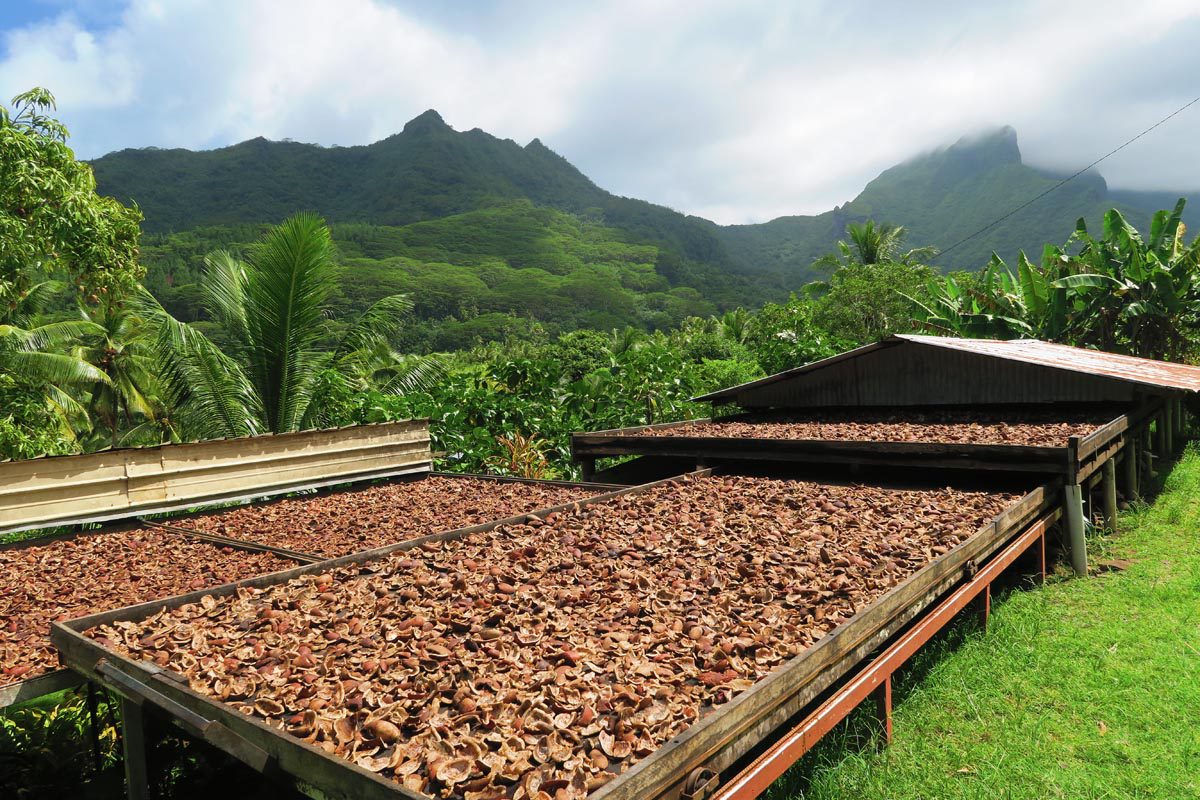 Stop at the Raiatea Botanical Gardens and go for a stroll in four different sections, each showcasing different plant species. The Faaroa River, French Polynesia's only navigable river, flows through the gardens.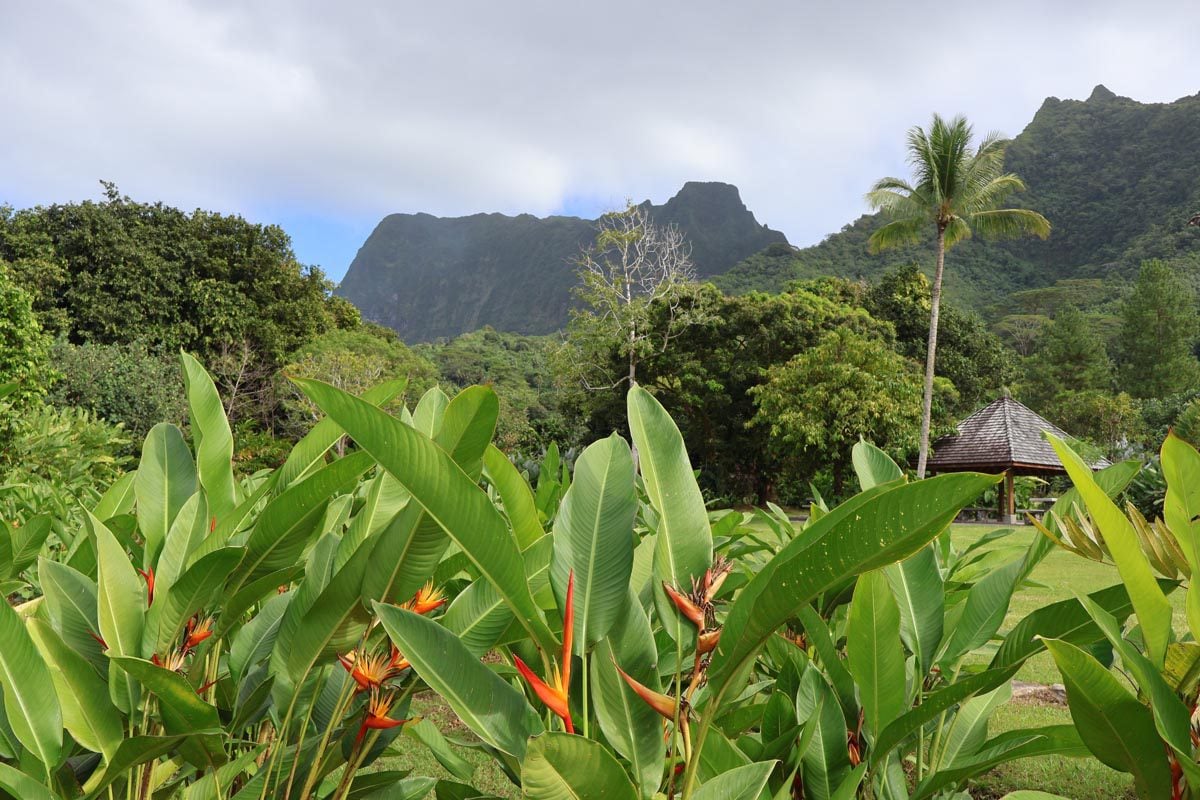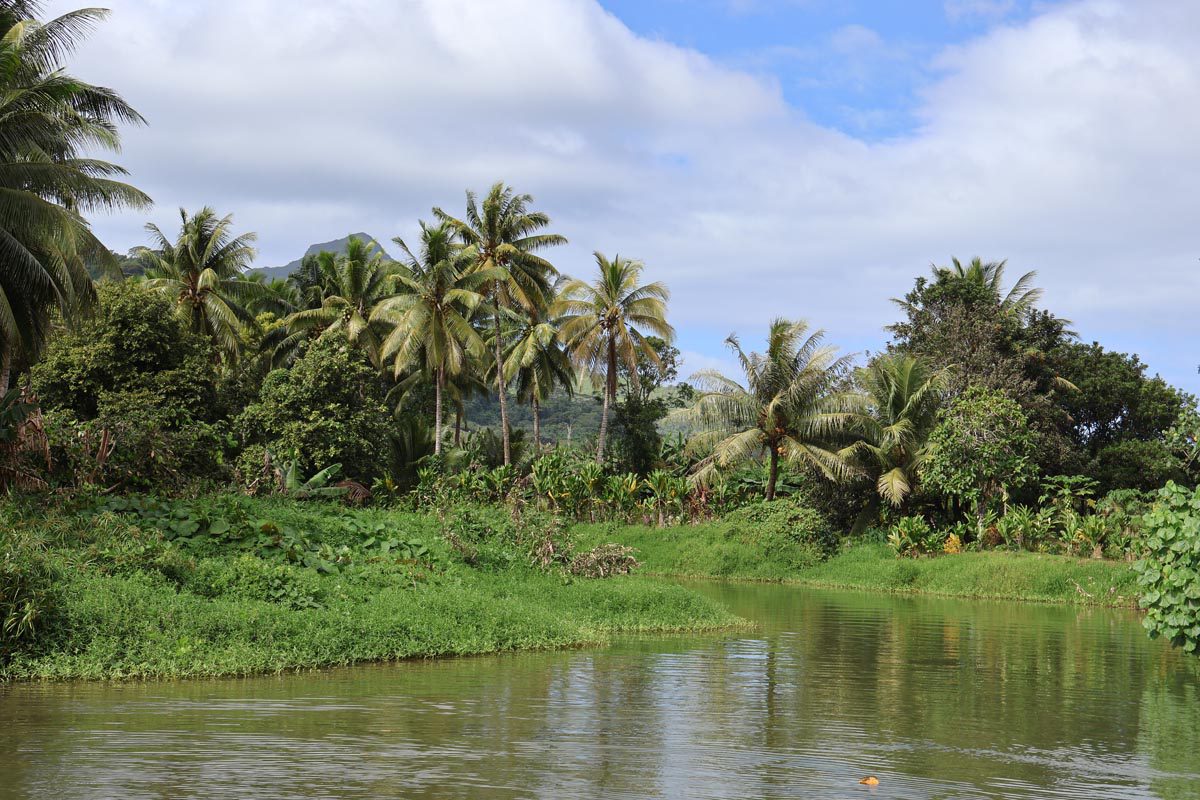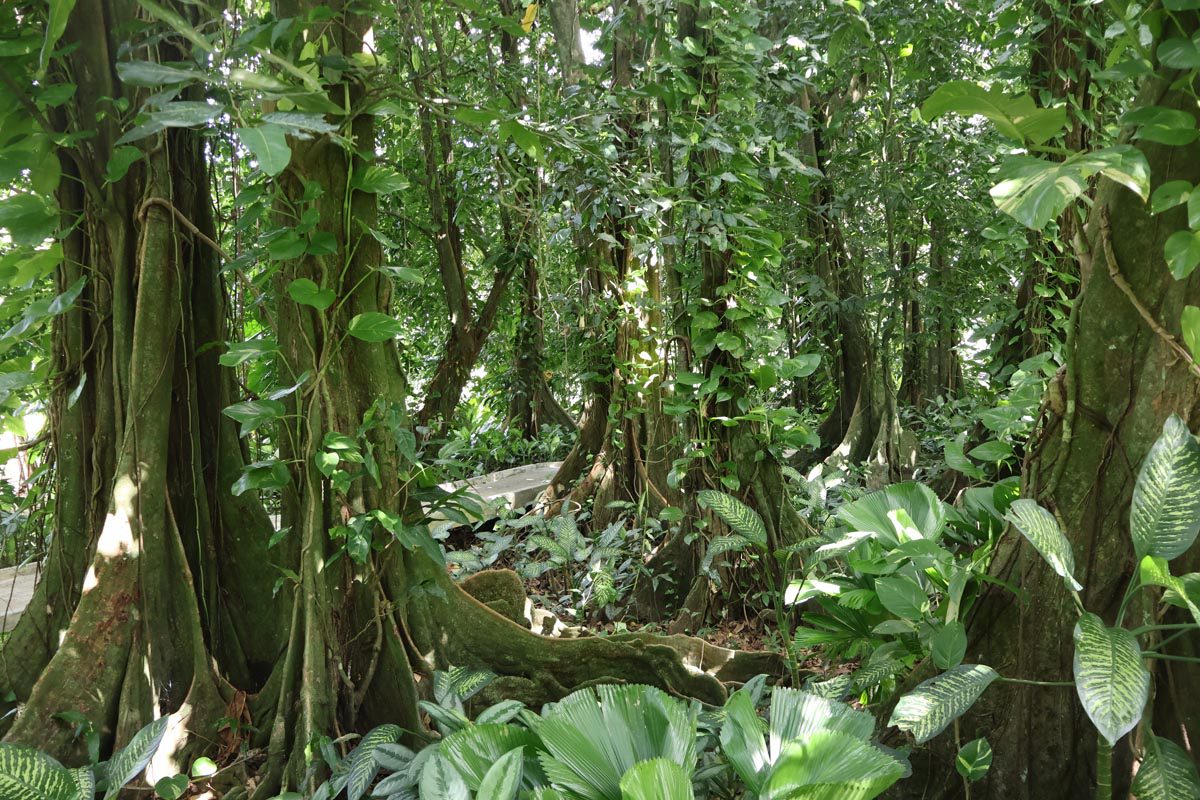 Belvedere Scenic Lookout
Take the inland road just after the bridge over the Faaroa River. This narrow road acts as a shortcut between Faaroa and the south coast, but it also leads to one of the few scenic viewpoints in Raiatea. From the Belvedere, head back to the coastal road in Faaroa and turn right to continue our clockwise road trip around Raiatea.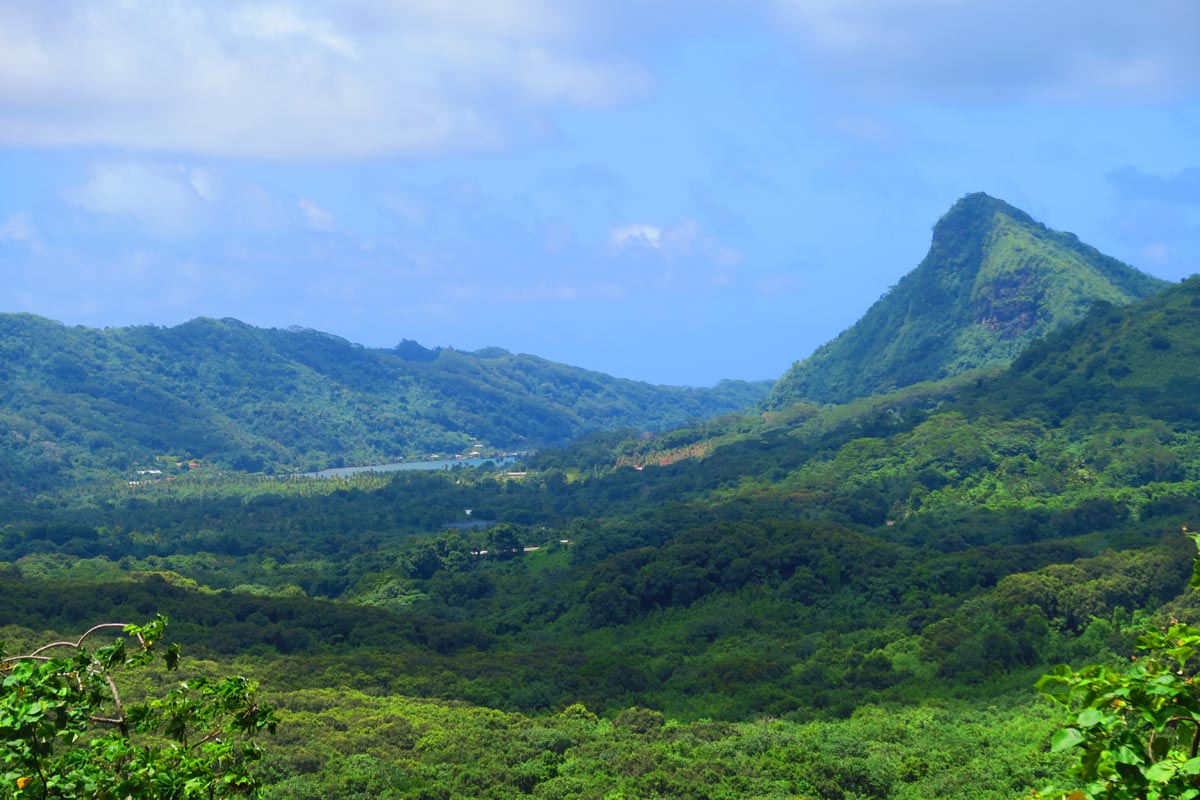 Marae Taputapuatea
UNESCO World Heritage Marae Taputapuatea is why Raiatea is known as 'the sacred island'. In ancient times, kings, priests, and dignitaries from various islands would gather at this spot for religious ceremonies and key decision-making. These days, there are three complexes you can walk around and there's no doubt you'll be feeling the mana (ancient spiritual energy). The main island's only sandy beach is right next door. To extend your visit, pick up the 2.5 km Te-Ara-Hiti-Ni'a hiking trail from near the site's parking area.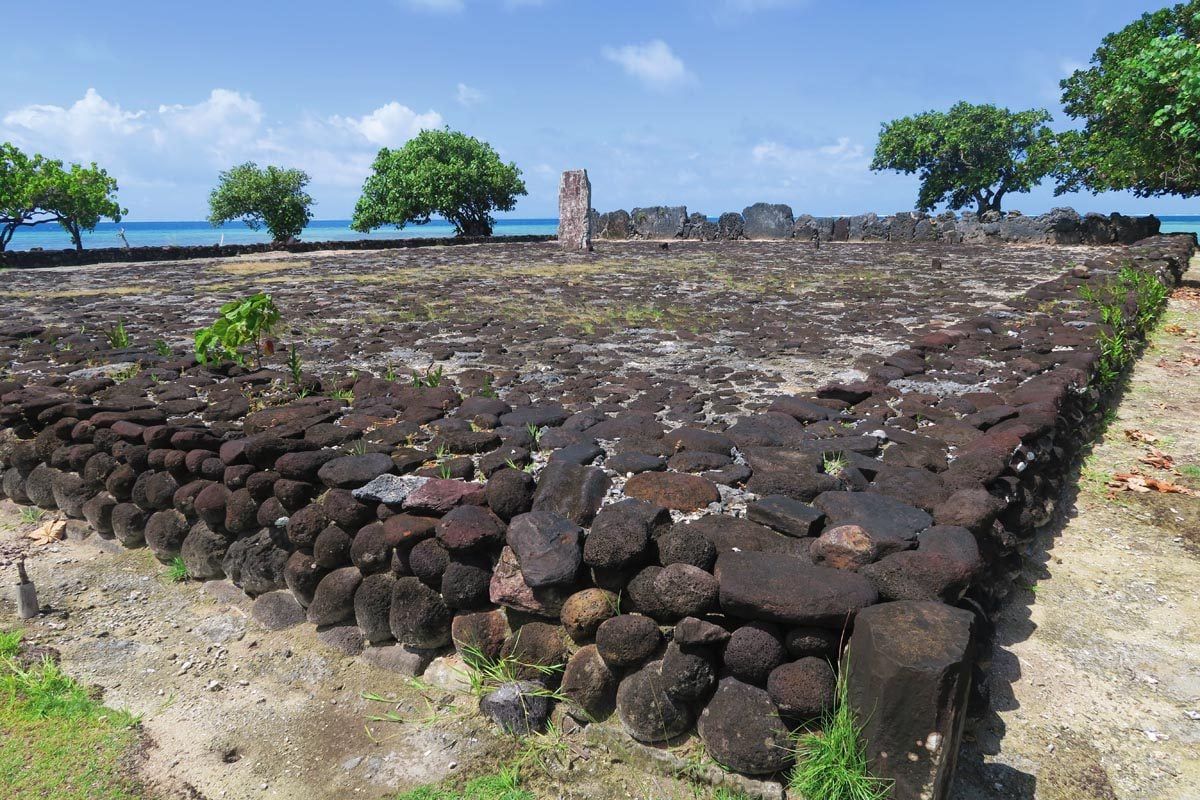 South Coast
The southern coast of Raiatea is its most beautiful and isolated. Far away from Uturoa and with locals using the mountain shortcut, you might find yourself all alone out here though I'm sure you won't have a problem with that. The coastal road brings you to a series of beautiful bays before turning to the west coast and heading north towards Uturoa.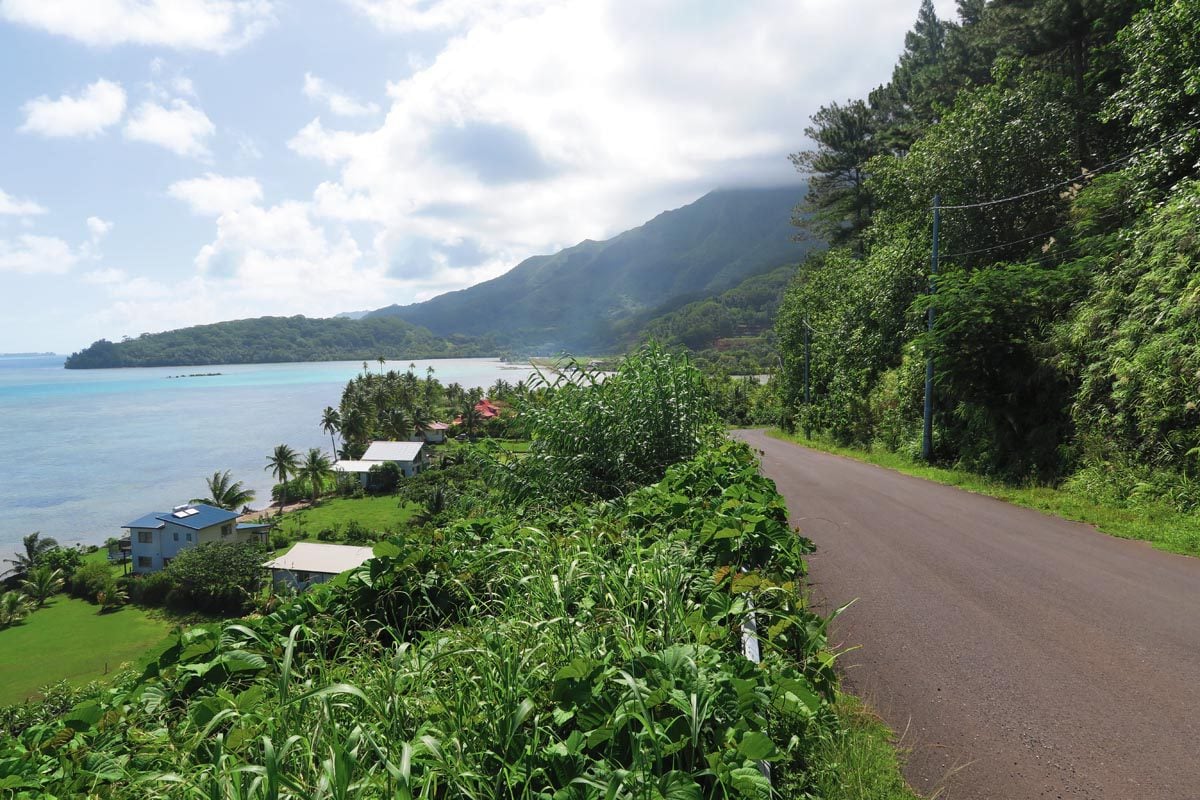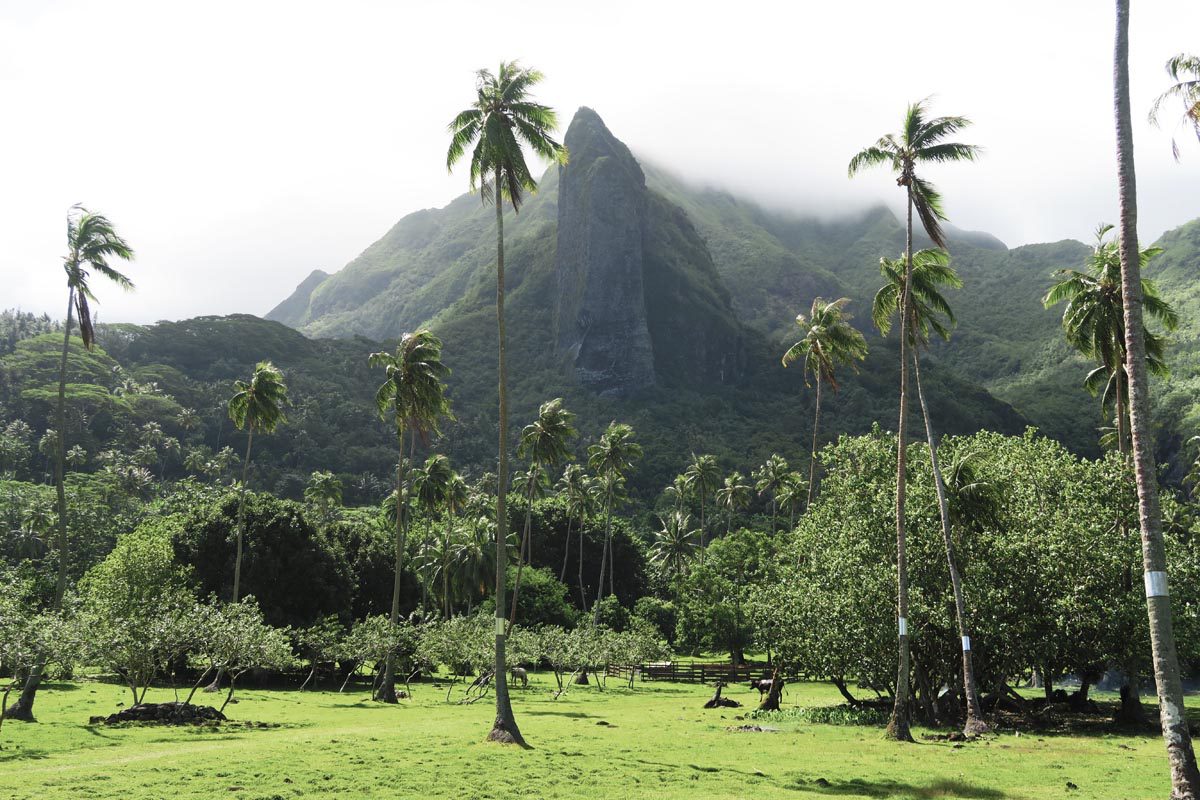 Tuurotu Bay to Vaiaau
You can almost touch the string of beautiful motus floating just off the coast at Tuurotu Bay. Some are so small they only have enough space for a few palm trees and a simple shack. Families will use such motu as a vacation home or a place to relax when the need arises. Stop at Vaiaau Village to check out its pretty whitewashed church.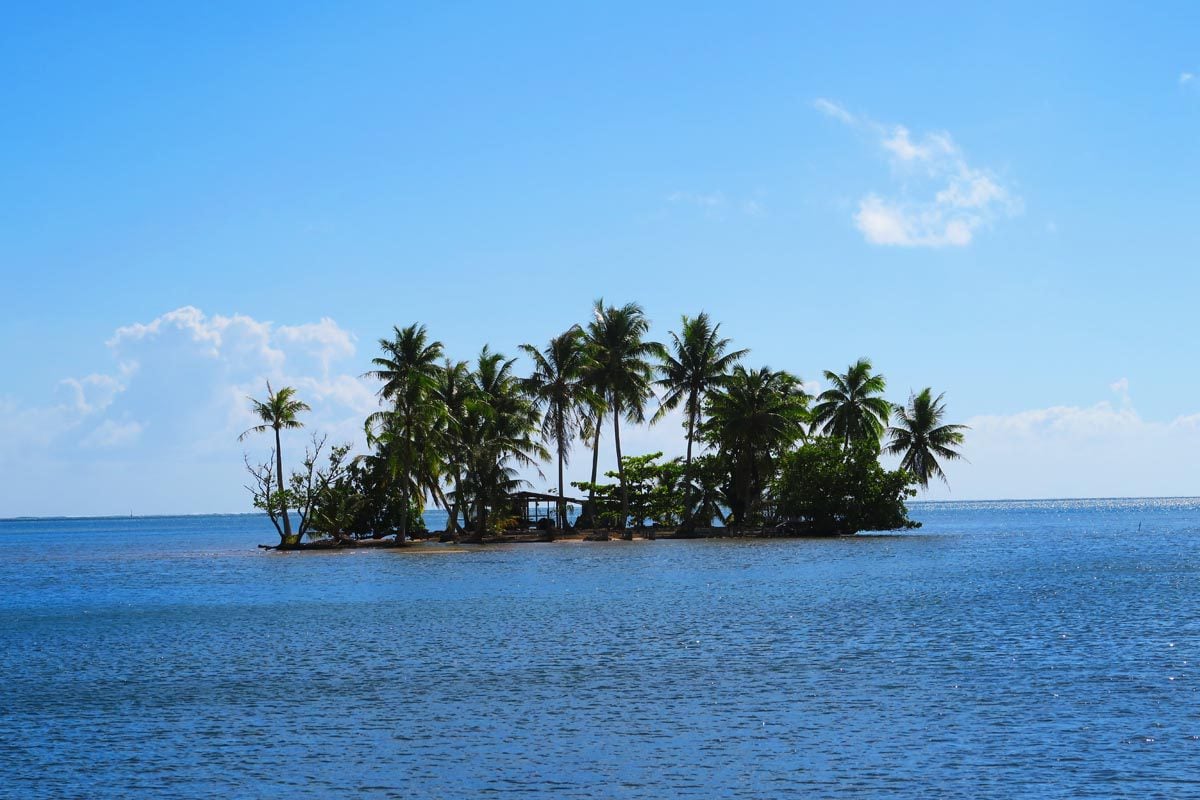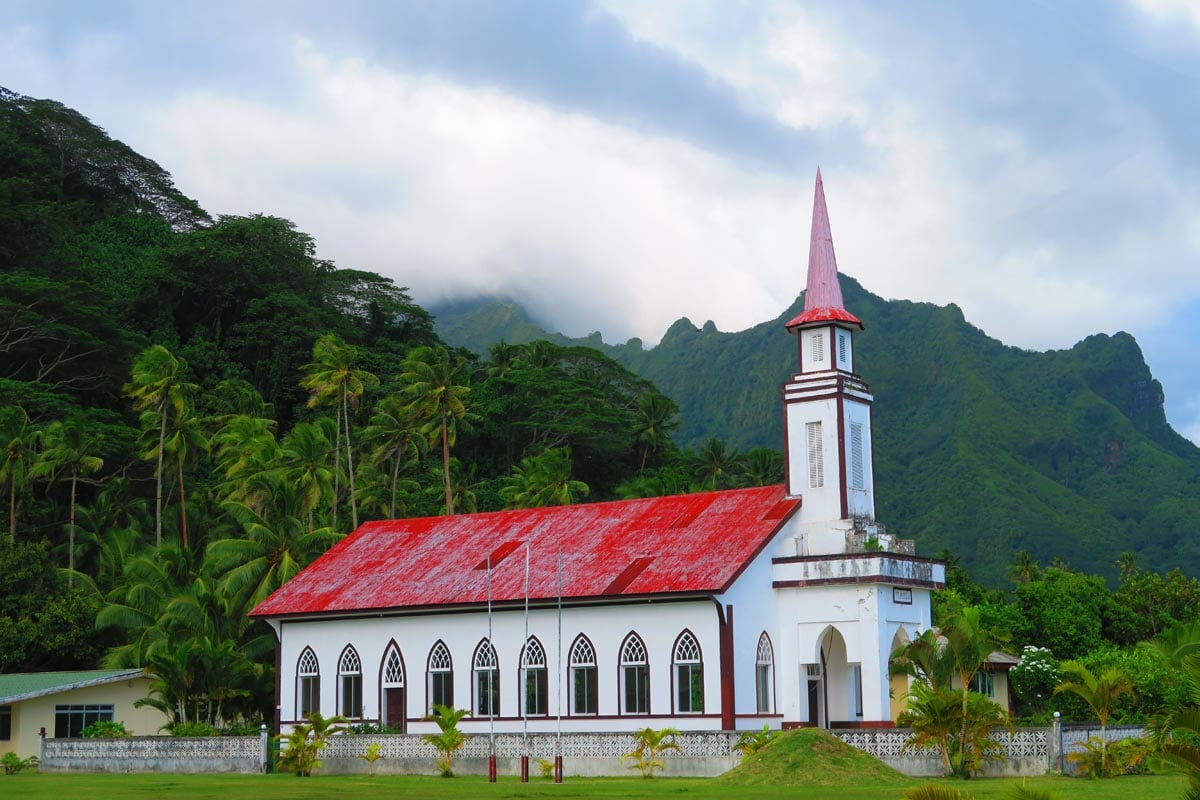 Day 2: Temehani Plateau Hike or River Tour
On the second day of this Raiatea and Tahaa itinerary, choose between one of the best hikes in French Polynesia and one of Raiatea's prime excursions.
Temehani Plateau Hike
Raiatea is home to the tiare apetahi, one of the rarest flowers in the entire world. The flower only grows in Raiatea and only in the Temehani Plateau. To find the rare flower, hire a guide for the 6-7 hour challenging hike to the plateau.
The hike begins with a climb to a pine forest before emerging on the exposed plateau. Up here, it feels like you've been teleported from the tropics to somewhere in northern Europe. Not much grows up here, but there are a few surprises, such as a lava tube that is said to run beneath the lagoon to Tahaa. It's not that farfetched, as it is believed that Tahaa and Raiatea were once part of a single island.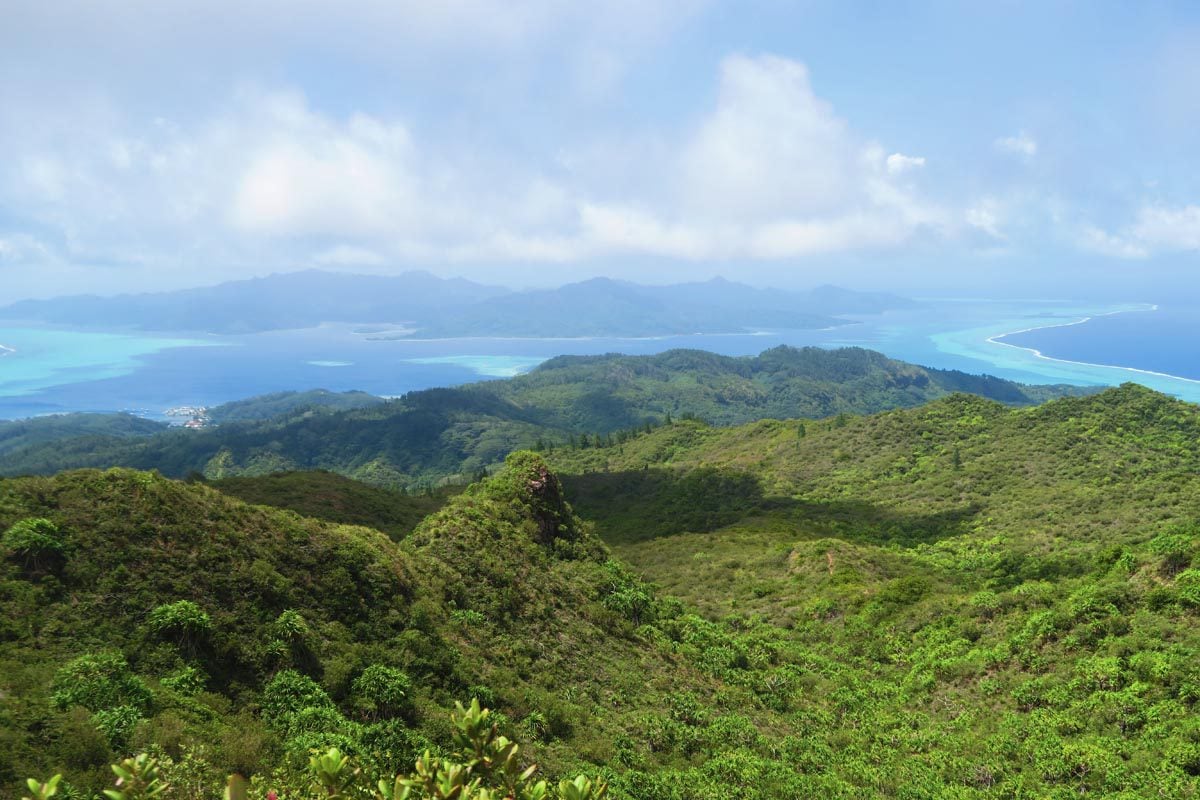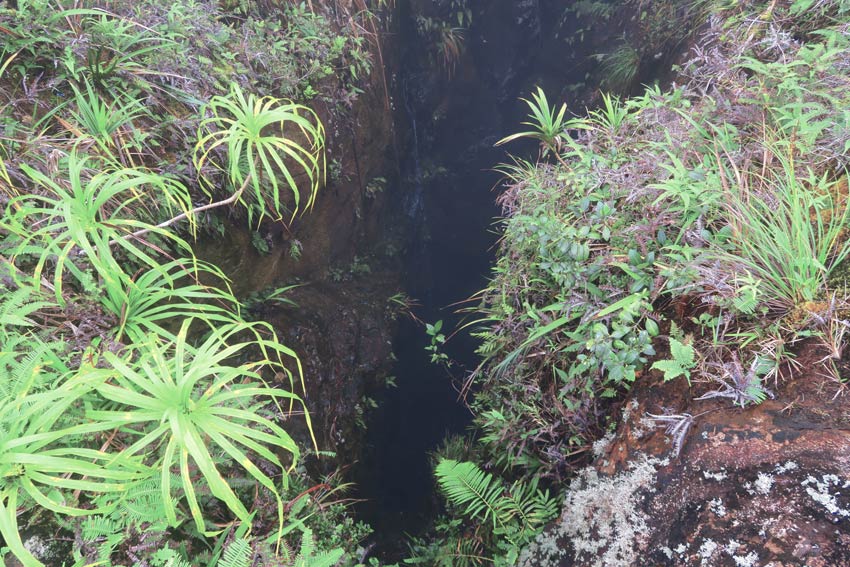 Now at the top of the Temehani Plateau (650 m), try spotting the rare flower. During the scavenger hunt, don't forget to enjoy the 360-degree views. On a very clear day, you can even spot the beautiful island of Maupiti, some 70 km away. If luck is on your side you'll stumble upon an ordinary-looking bush, except this bush is nothing but extraordinary. Growing like the shape of a hand, the tiare apetahi is part of the gardenia family, though, unlike its bigger and more common cousins, it has no scent.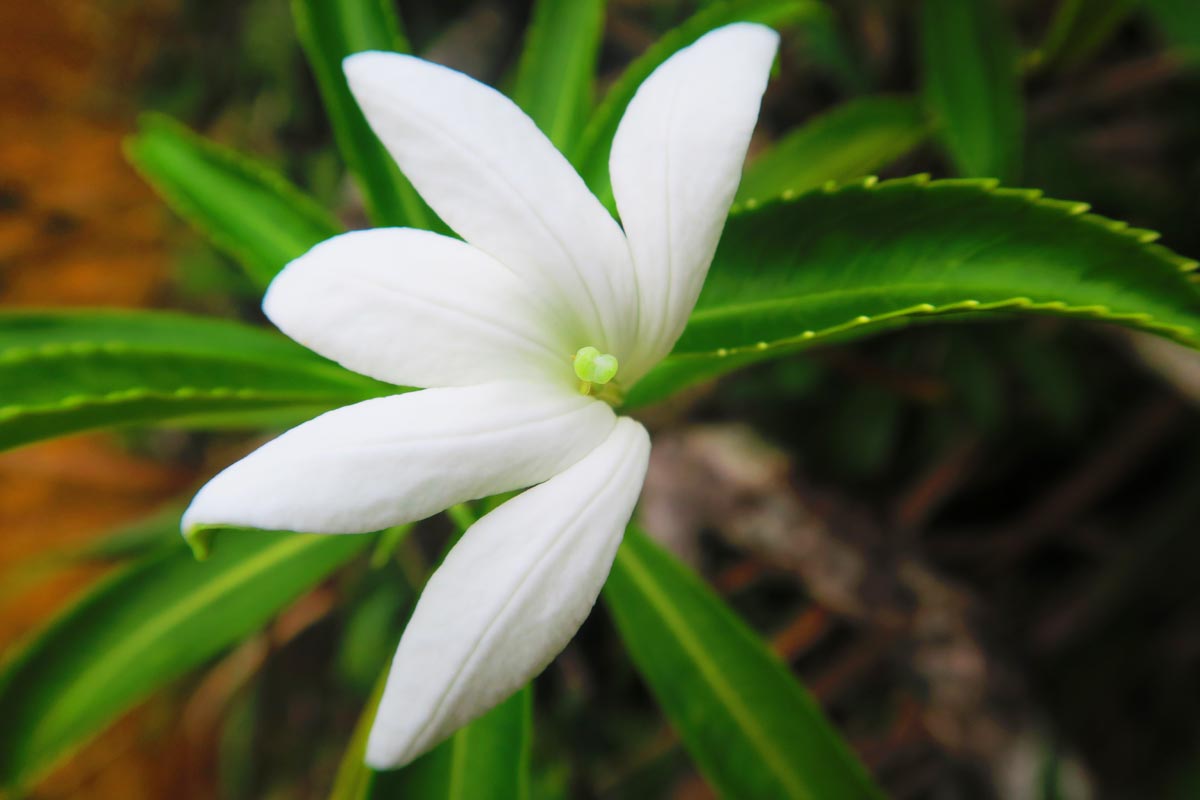 Legend has it that the rare flower's handshape is not nature's coincidence. A long long time ago, a local woman named Apetahi climbed to this very same plateau – killing herself and planting her hand in the ground in vain hopes of seeing her long-lost lover.
The hike takes about 6-7 hours and your guide will bring a light lunch with him (for full logistics, see the Raiatea Travel Guide). After spotting one of the rarest flowers in the world, take the rest of the day off and grab a cold beer in town or back at your hotel or pension.
Faaroa River or Snorkeling
Alternatively, spend an active but more relaxed day exploring the Faaroa River, the only navigable river in French Polynesia. The best way to explore the Faaroa River and the rainforest is on a guided river tour, on a kayak, or by boat. Most tours don't just cover the river but also visit some of the island's top sites. If you've already seen those during the first day, you might be able just to rent some kayaks and paddle upriver.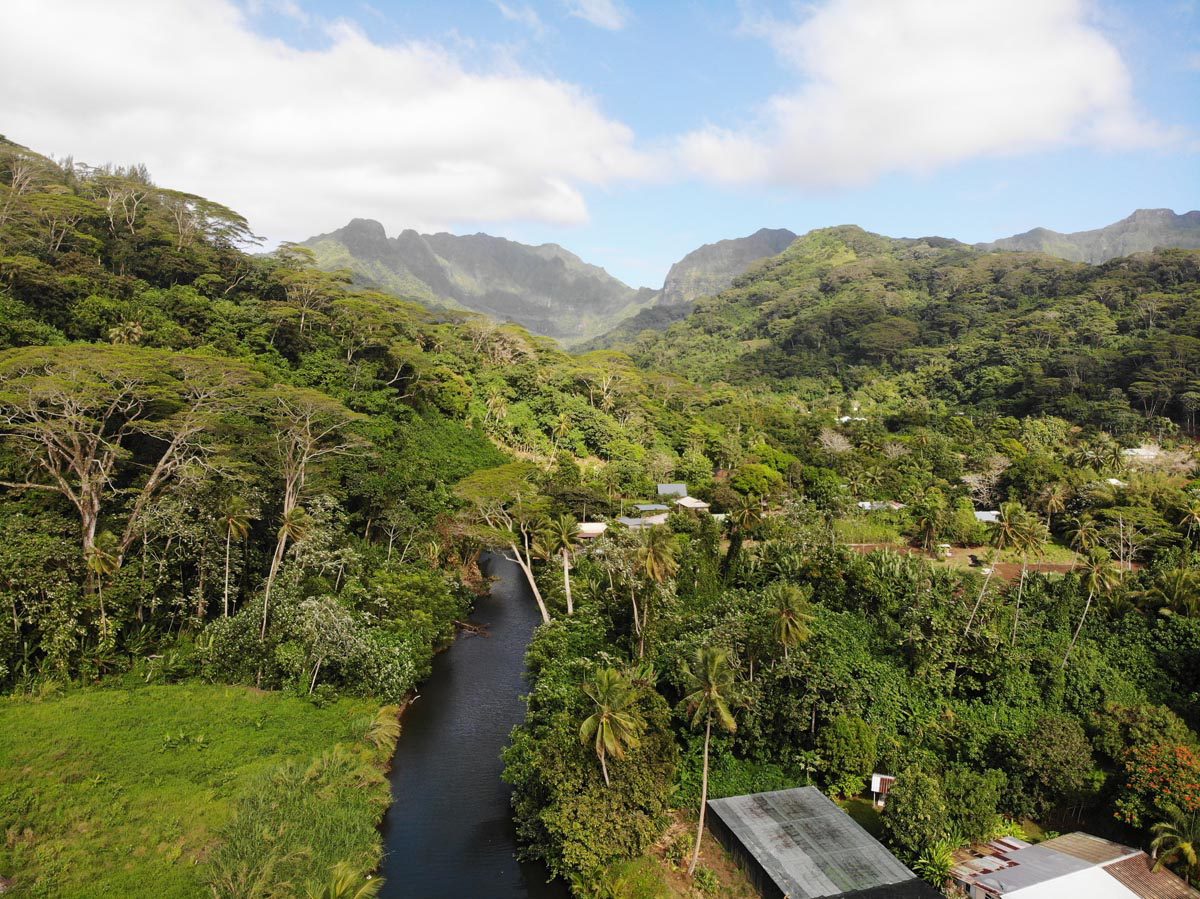 If you're up for something else, join a snorkeling tour and spend the day on one of the dreamy islets (motu) that straddle the edge of the barrier reef. Both Raiatea and Tahaa do not have great beaches on the main islands, but the beaches on the motus are exceptional. All are privately owned so you must seek permission before heading there independently or joining a guided excursion.