Day 3: Three Waterfalls Hike & Boat To Tahaa
If you haven't figured it out yet, Raiatea is a nature lover's paradise. Pack your bags and book a hike with a certified guide before leaving for neighboring Tahaa Island later today.
We'll start the day hiking deep into the thick rainforest on the hunt for three waterfalls (known locally as les trois cascades).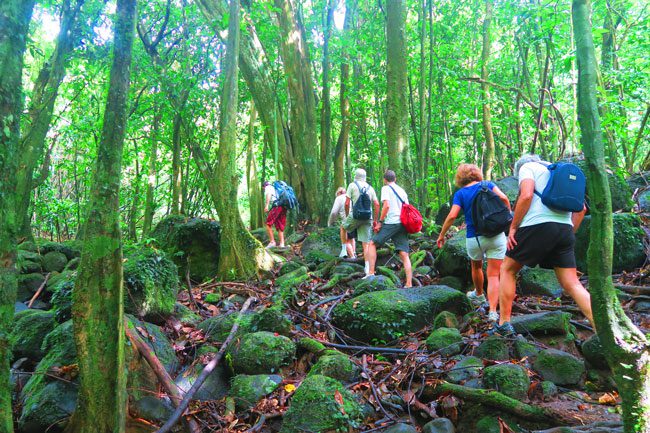 The highlight is no doubt the impressive third waterfall, but on the way, you'll cross fresh rivers and learn about the unique rainforest from your guide. Especially impressive are the mape trees (Tahitian chestnut), with roots strangely swirling their way in the general direction of the water. Equally impressive is the Tahitian ginger flower. When squeezed, it gives off a scented oily liquid that's been used in ancient times as soap.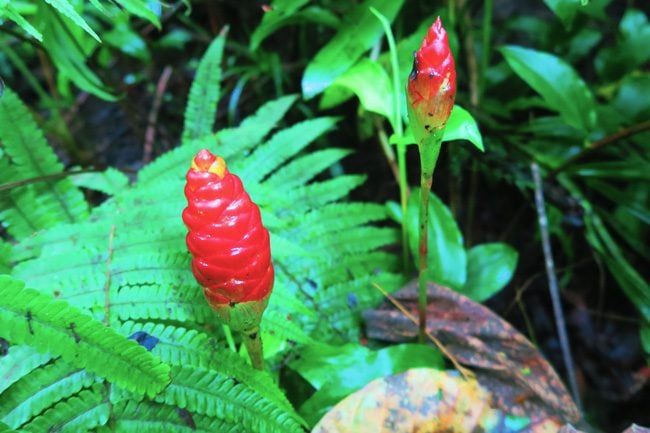 The third waterfall is reached by ascending a rope and ducking your way through a bamboo forest. The 40-meter high waterfall is made of two cascading waterfalls, and you'll love taking a refreshing swim in the fresh pool.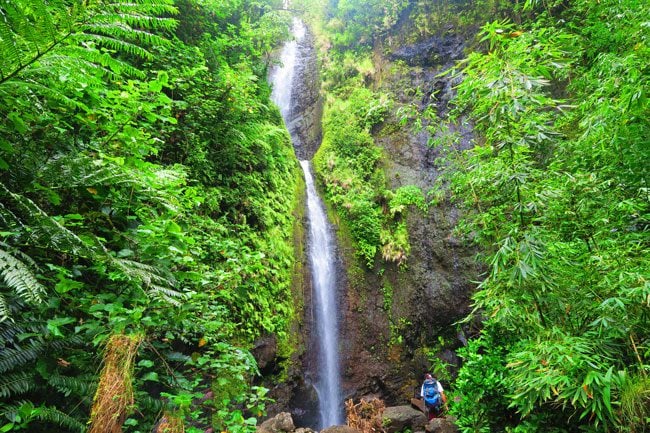 The hike takes about 3-4 hours so you should be done before 1 pm. The Raiatea Island Guide has full logistics. After a shower and some lunch, head to the ferry quay in Uturoa and catch the boat to Tahaa!
You can theoretically explore Tahaa from Raiatea but to get the real feel of this off the beaten track island, I highly recommend sleeping there for a couple of nights. You can stay in one of the simple family pensions on Tahaa or better yet, take advantage of its pristine lagoon motu and book yourself a luxury stay at Le Tahaa Island Resort & Spa – one of the best in resorts in French Polynesia. Families and couples are both welcomed here and you can read a full review of the resort right here.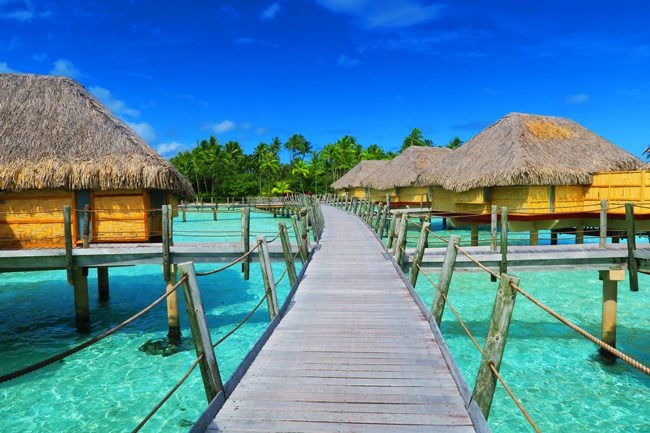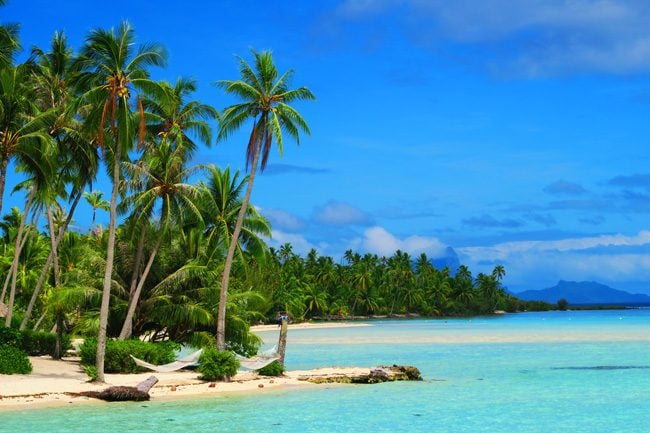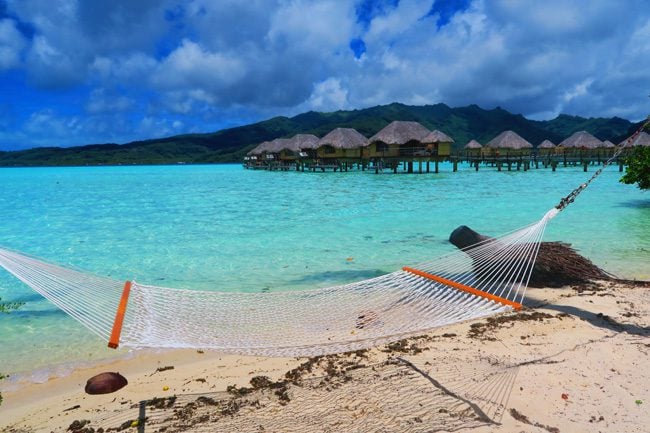 Whether on the main island or out on the motus, there's not much to do in Tahaa when night falls except counting the stars with a cold beer or cocktail in your hand – one of my favorite activities in French Polynesia!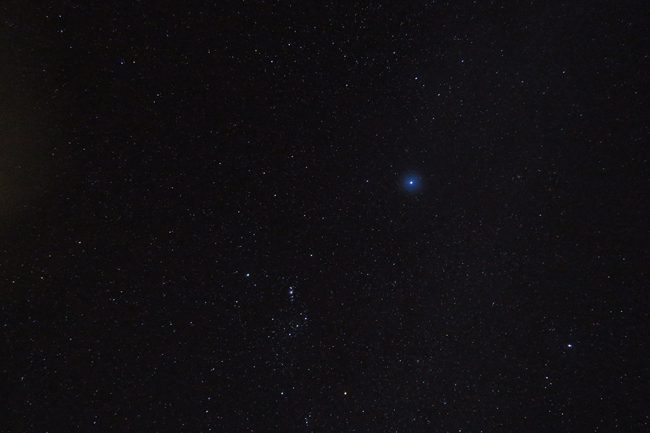 Day 4: Tahaa Island Tour
On this day, you'll explore the 'vanilla island'! Tahaa is as laid back as it gets in the Society Islands, without too many locals living out here let alone visiting tourists. Book an island tour with one of the local companies or check out the Tahaa Island Guide for an awesome guy who took me around the island.
On the coastal road, be on the lookout for Bora Bora – so close yet feeling like a world away. Also try spotting the wild hibiscus that grows in abundance on Tahaa. Did you know that the flower changes colors throughout the day?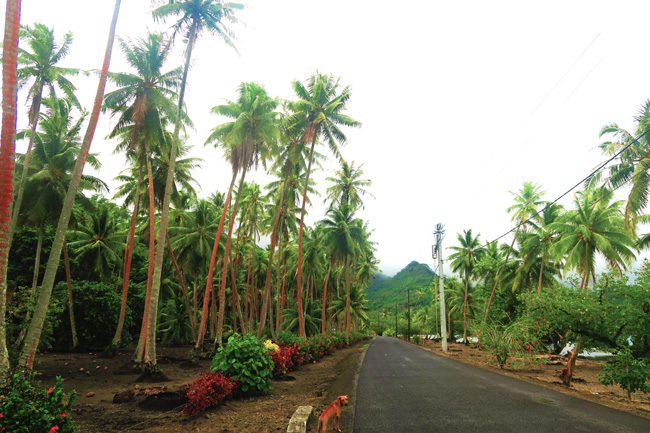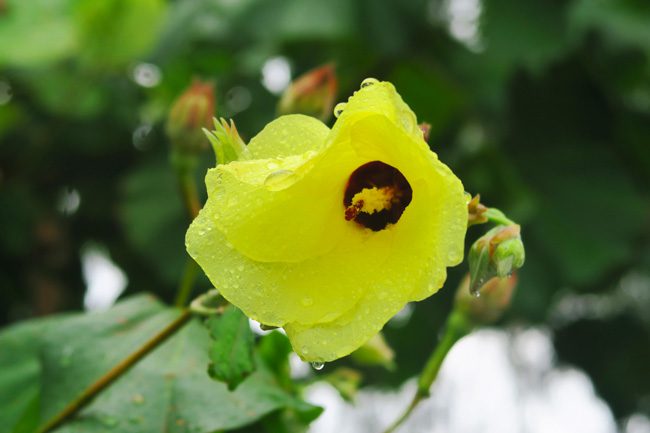 Tahaa is quite an oddly shaped island, carved by deep bays hiding small communities. The most impressive of those bays is Faaaha Bay and there's a lovely lookout spot just off the road leading up the mountain and down to Haamene – another pretty bay.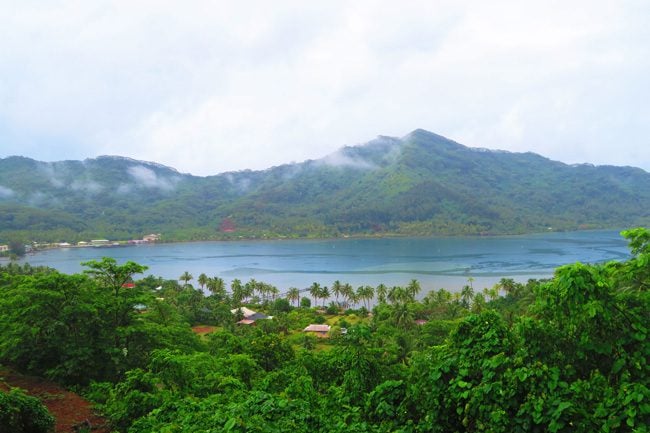 Along Haamene Bay you'll stop in one of the black pearl farms for a quick lesson on how oysters are manipulated to grow these beautiful 'gems'. Black pearl farming is a very scientific business and I found it quite interesting to understand how it all works.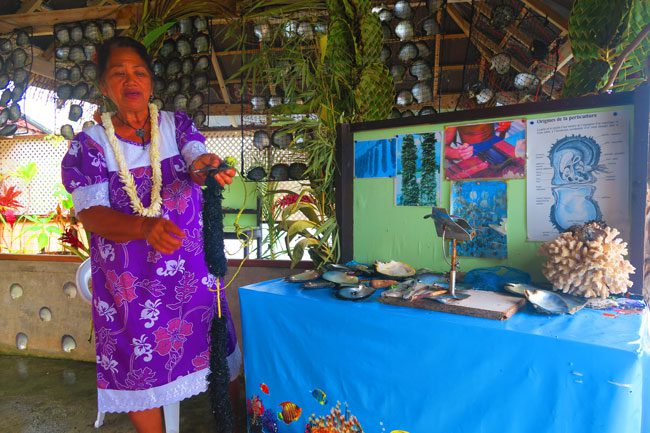 Your visit to Tahaa is not complete without a visit to a vanilla farm. This cash crop is a major source of income for local residents and Tahaa vanilla is considered to be the finest in the world.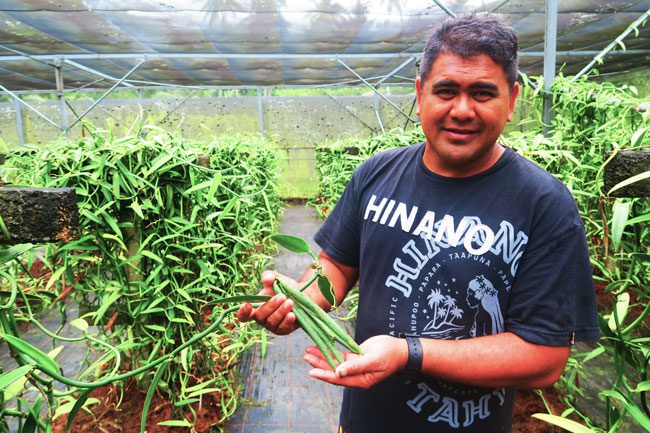 Surprisingly, it takes nine months to get from flower to bean with a lot of work in between. The insects that would normally take care of the pollination are not present in French Polynesia, so farmers need to do nature's work delicately… and manually. This will also be a good chance to take some dried vanilla back home with you. Expect to pay $15-25 for a small tube containing 5 sticks. Anyone who likes to bake will truly appreciate getting some Tahaa vanilla!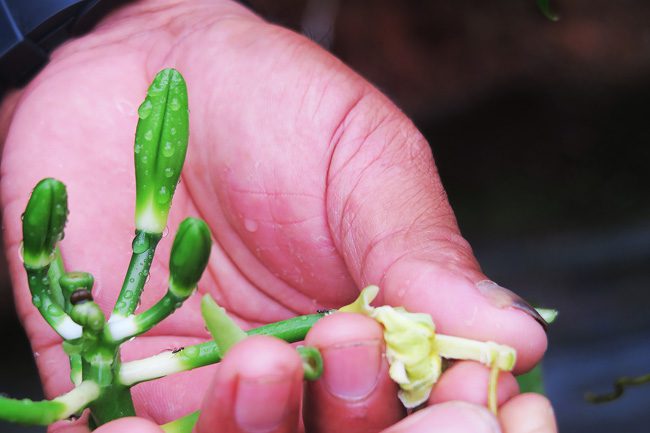 If you're staying on the main island of Tahaa, grab dinner at your pension. If at Le Tahaa Island Resort & Spa, treat yourself to a romantic dinner under the stars!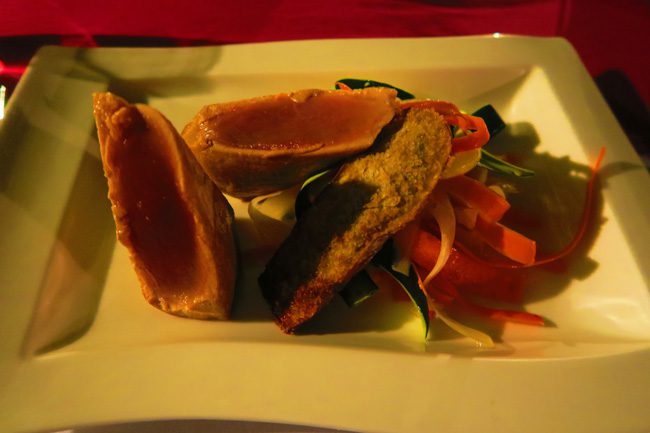 Day 5: Fun In The Sun On The Lagoon Motu
Before heading back to Raiatea to catch the flight later today or better yet tomorrow, you'll spend the day going Robinson Crusoe on one of the motu that surround the lagoon around Tahaa. They're some of the prettiest and least visited in the Society Islands and to see them you'll either need to join a lagoon tour (from Raiatea or Tahaa) or simply roll out of bed if you're already staying at Le Tahaa Island Resort & Spa. If you've chosen the former, your lagoon tour should include a picnic lunch on a motu.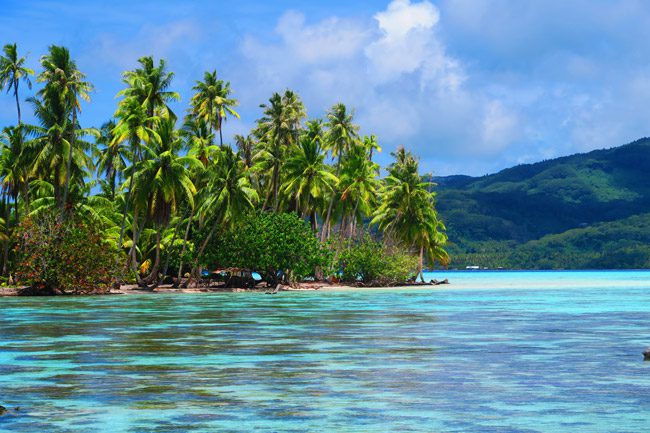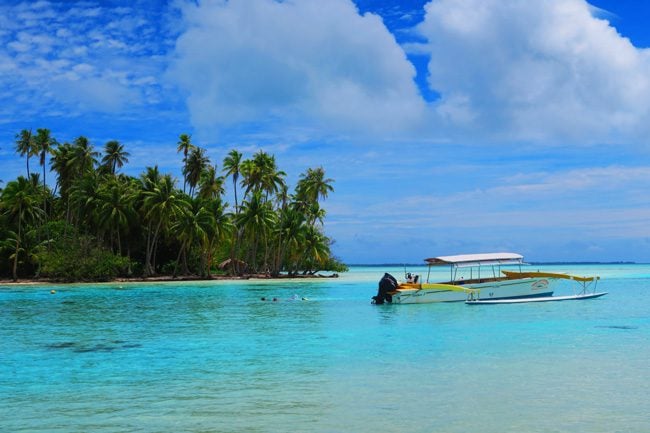 The prettiest motu is Tautau, with the whitest of sand and the bluest of water. It's home to the 'coral garden', a stretch of the lagoon between Tautau and its neighbor. Say hello to Nemo and cruise around the pristine coral – one of the best snorkeling spots in the entire archipelago.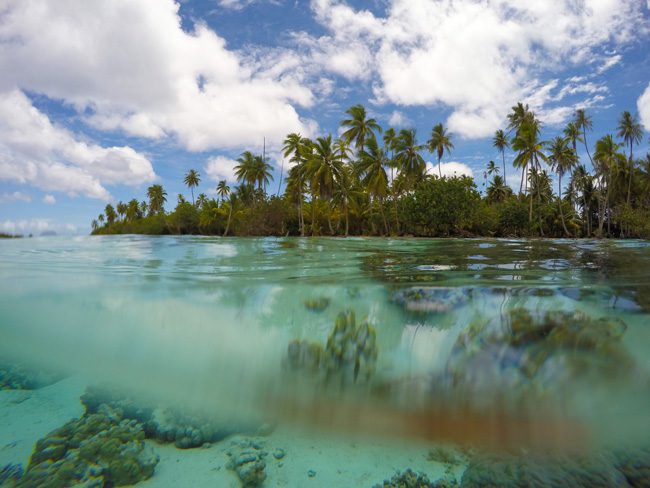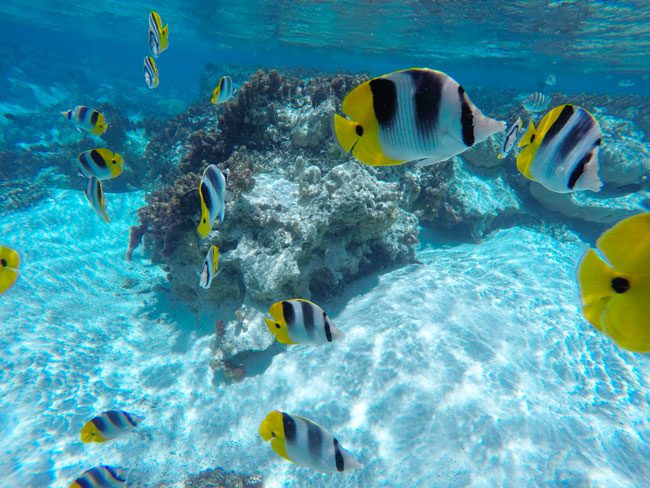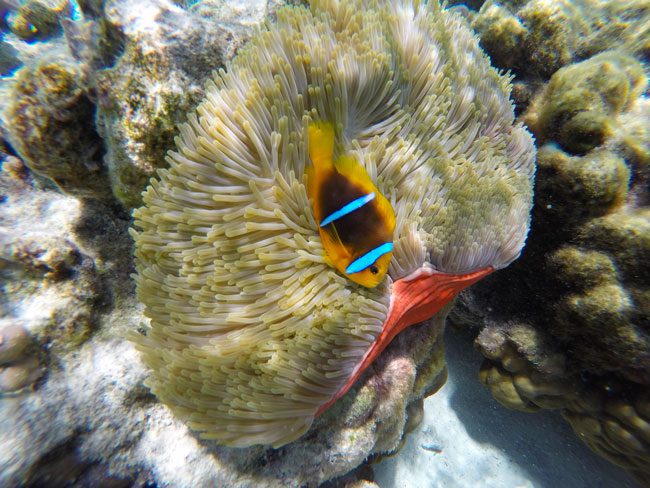 Lots More Information Awaits You
This sample 5 days in Raiatea and Tahaa itinerary should give you a very satisfying taste of the two islands (and a pretty active vacation).
Interested to learn more? Have a look at the complete & detailed Tahaa Guide and Raiatea Travel Guide, filled with useful information, travel tips and all the top things to do in Raiatea and Tahaa!