Picture a dream island perfectly rising out of the ocean, protected by a bright blue lagoon and palm fringed beaches with blindingly white sand. If Google were to return a single result for the search of "classic tropical island", Maupiti would be it. A heavenly scented flower necklace tossed around your neck is the first sign of the warm hospitality that awaits you in Maupiti. There are no resorts around here and an ATM was only installed in 2022. This Maupiti Travel Guide will help you plan the trip of a lifetime, to an island that has truly succeeded in slowing down time.
About This Guide
I spent three months in French Polynesia as part of a six-month backpacking trip across the South Pacific Islands – with a full week in Maupiti. I have since returned to Maupiti on three additional occasions, including on my honeymoon in French Polynesia. That's how special this place is. This Maupiti travel guide was written based on my experiences and is meant to help you make the most of this once-in-a-lifetime destination. The Maupiti Travel Guide is geared towards independent travelers, but any visitor will find it useful.
Heading to French Polynesia? In-depth island guides to all 5 archipelagos await you, including sample itineraries and essential travel tips & tricks.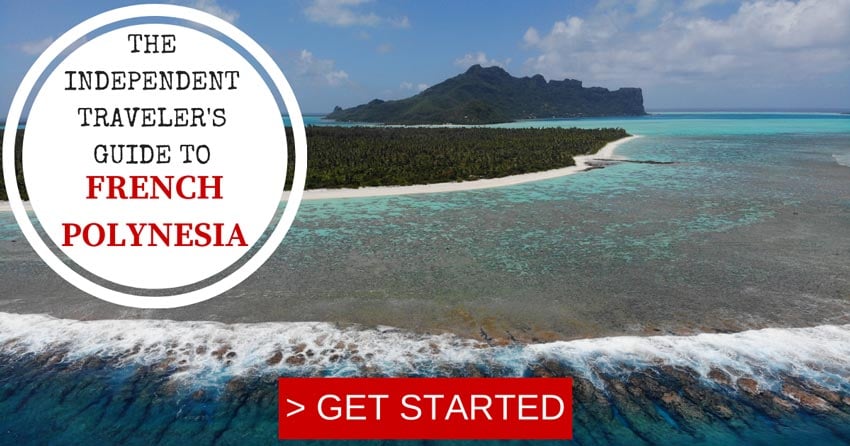 Tahiti, Tailor Made!
The Islands of Tahiti are among the last places to be colonized by mankind, 118 islands, each with its unique personality.
Get expert advice and assistance with planning your trip to the destination where tropical dreams come true!
---
Why Should You Visit Maupiti?
Maupiti is the kind of island where everyone looks familiar after just a couple of days. That won't prevent locals from greeting you with a friendly ia orana and a big smile right from the time you arrive. The sheer beauty and laid-back way of life will make you wonder why on earth all the tourists get off at neighboring Bora Bora? Locals have fought long and hard to prevent Maupiti from following the footsteps of its big sister down the road. In fact, the island is said to resemble the way Bora Bora used to be before the package holidaymakers discovered it.
Maupiti is small enough to be explored on foot. You'll have a huge smile as you walk along its only main road, pick fruit and tropical flowers along the way, climb its highest peak, and cross the azure lagoon to your very own Robinson Crusoe beach. Let's not forget the magic beneath the calm waves, with giant manta rays and pristine coral just waiting to be discovered.
When ranking the islands I enjoyed exploring the most in the South Pacific, Maupiti ranks very high. Do not miss the opportunity to see it for yourself!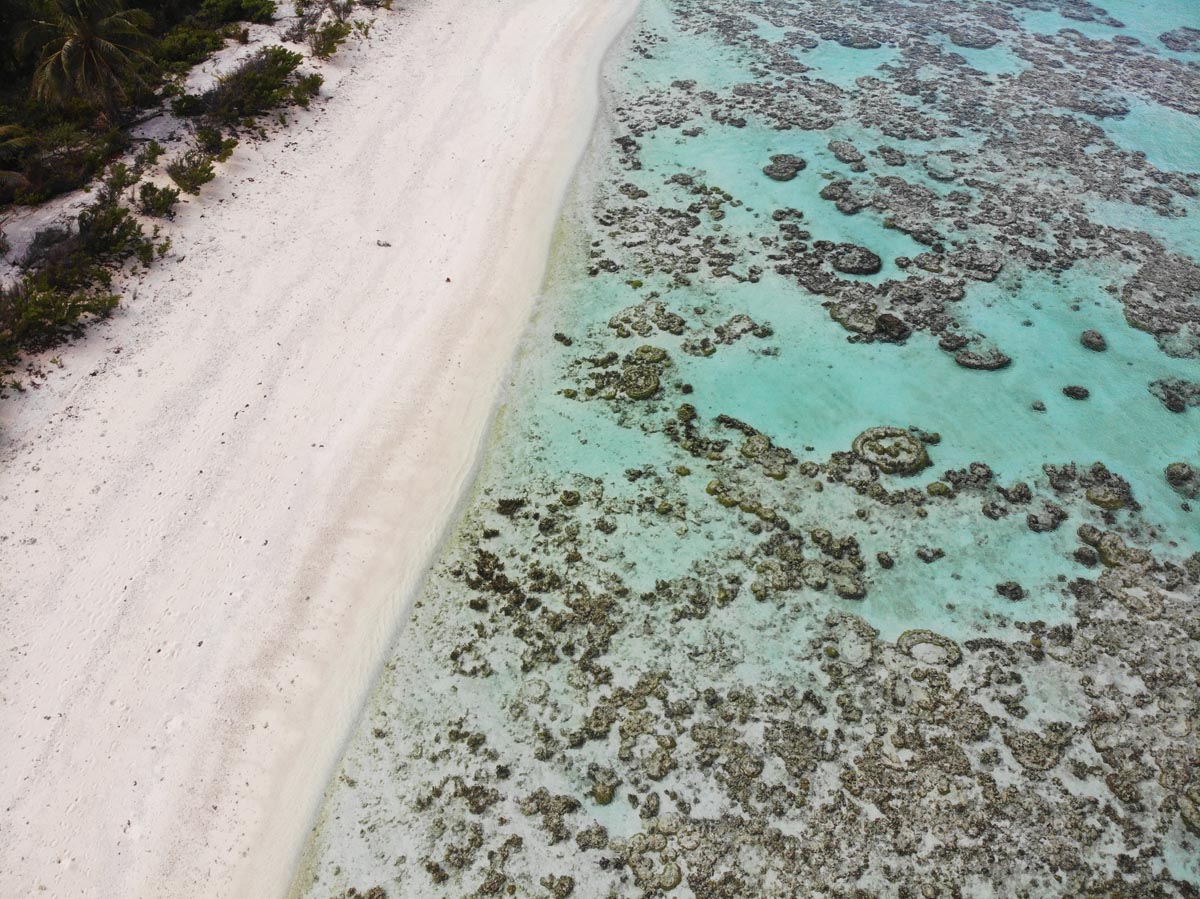 What's Included In This Maupiti Travel Guide?
Several sections make up this travel guide:
Maupiti Travel Guide Video
Watch this video to see what's expecting you in Maupiti (you might need to disable your ad blocker).
Maupiti Travel Guide Map
This map features all the highlights mentioned in this guide. Click on the image to open in Google Maps.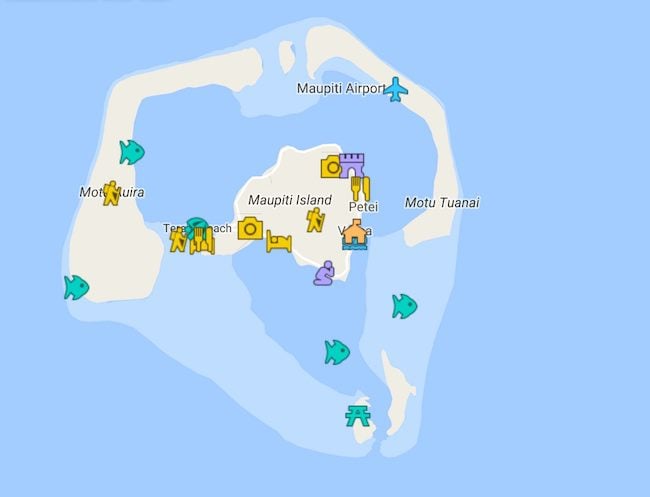 Facts & Brief History
Maupiti is the most western of the high volcanic islands that make up the Society Islands in French Polynesia. The island measures only 11 square kilometers and has a population of about 1,200 residents living on the main island and the outer motus (small islets) surrounding the lagoon.
It is believed that ancient Polynesians settled Maupiti sometime in the 9th century AD, establishing a traditional way of life with very close ties to neighboring Bora Bora. 'Discovered' in 1722 by a Dutchman, European explorers started to frequently arrive a few decades later, followed by the missionaries. France eventually took over Maupiti, but life here has continued to retain a traditional feel.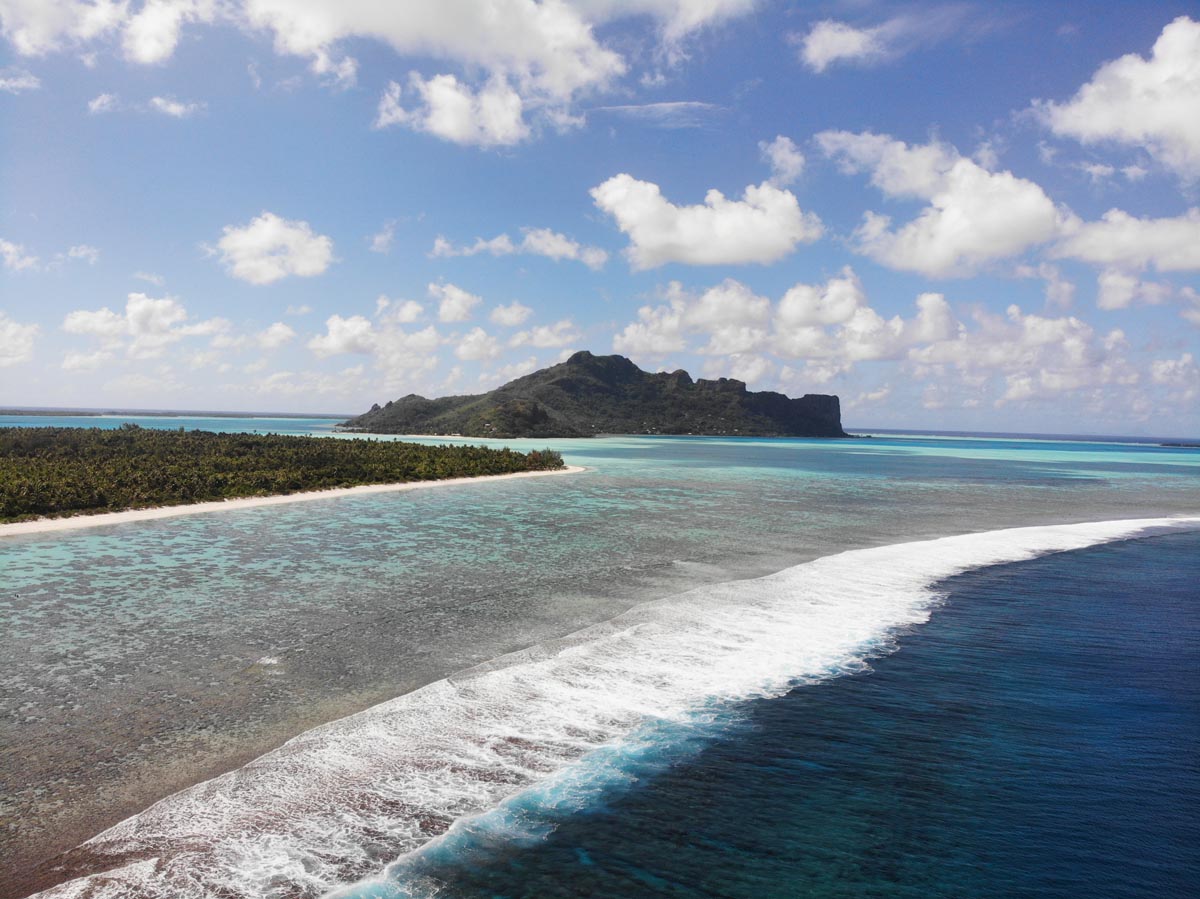 These days islanders primarily live off farming, growing grapefruit, and noni on the main island and on the surrounding motus. Small-scale tourism is picking up, but islanders are adamant about preserving their laid-back way of life and will not allow the construction of any resorts.