Exploring Medieval Paris: Latin Quarter Itinerary
The ultimate way to go back in time and experience the Paris of old, the Latin Quarter is not something a visitor to Paris can miss. If its chic neighbor to the west, Saint Germain, is abundant with cafes, pastry shops and boutiques – the Latin Quarter is abundant with superb academic institutions, magnificent Gothic churches and affordable bistros. You might even find yourself all alone in an ancient Medieval street on the old road to Rome. In this Latin Quarter itinerary, I'll show you all the neighborhood highlights along with my secret tips!
Heading to Paris?
Plan the perfect trip to Paris with free and in-depth Paris travel guides, including the Best of Paris collection and a guide to all major Parisian neighborhoods.
If you're wondering how the Latin Quarter got its name, look no further than all the top-notch academic institutions that have been here for centuries (like the Sorbonne) and the Gothic churches that have been here for even longer. In Paris of old times, students and clergymen spoke Latin and the name just stuck!
The Latin Quarter in Paris takes up the majority of the 5th arrondissement (district) on the Left Bank of the Seine. Boulevard Saint Michel pretty much marks the boundary with Saint Germain and these two neighborhoods, arguably making up the nicest area of Paris, couldn't be more different than each other. That's what I love about Paris, you walk just a couple of blocks and it's like you're in a completely different city.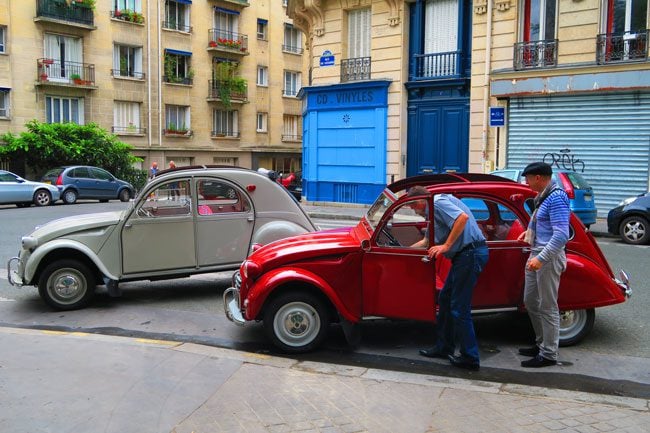 This is one of the oldest areas of Paris, with narrow lanes opening up to small squares in the shadows of great monuments. You'll have a blast exploring the Latin Quarter! I kept coming back here on my 3-month visit to Paris – and there's still so much left to explore!
What's Included in this Latin Quarter Itinerary
Several sections make up this itinerary:
Exploring The Latin Quarter – Logistics: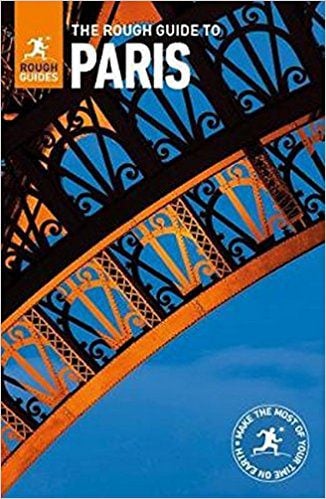 Before you go: pick up your copy of

The Rough Guide To Paris

, together with these neighborhood guides, it'll be your best friend in The City of Lights.
When to go: the Latin Quarter is best explored by foot so prepare for a beautiful day of walking (weather permitting of course). The weekend is ideal though if you visit during a weekday, the lovely old lanes will be pretty empty. If you like Parisian food markets (and who doesn't), the Marché Monge takes place on Wednesdays, Fridays, and Sundays. Rue Mouffetard which is essentially a market street should be open throughout the week though a lot of shops will take Monday off (along with quite a few restaurants). The Cluny Museum is open throughout the week aside from Tuesdays.
Start & Finish: there is no right or wrong way to see the Latin Quarter. I enjoy starting at the southern end in Rue Mouffetard and working my way up to Place Saint Michel. Alternatively, you can start at Pont de l'Archevêché, crossing over from the Right Bank at Ile de la Cité and finish off either at the Jardin des Plantes or Jardin de Luxembourg.
Duration: definitely worth a full day and if you've got more time, you'll be coming back!
Other options: the Latin Quarter borders Saint-Germain-des-Prés, the ultimate Parisian neighborhood. Have a look at this Saint Germain itinerary guide that I wrote and feel free to jump in and out of what are probably the two most attractive neighborhoods in Paris. You're also just across from the historical islands of Paris, le de la Cité & Île Saint-Louis – where Paris pretty much began. If you try to do both, it might be pushing it a bit but feel free to sample a little bit of both banks of the Seine!