In October 2018, I set out with a group of twenty-five travelers on a 4,534 km journey to explore the far reaches of the Polynesian Triangle. The journey from Tahiti to Easter Island aboard the luxury ship L'Austral would take us to some of the most remote islands in the South Pacific. Many of our stops would take us to the "mysterious islands" of Polynesia, islands whose past is little known and whose future is unclear. In this special post, I'll share with you images from that special voyage.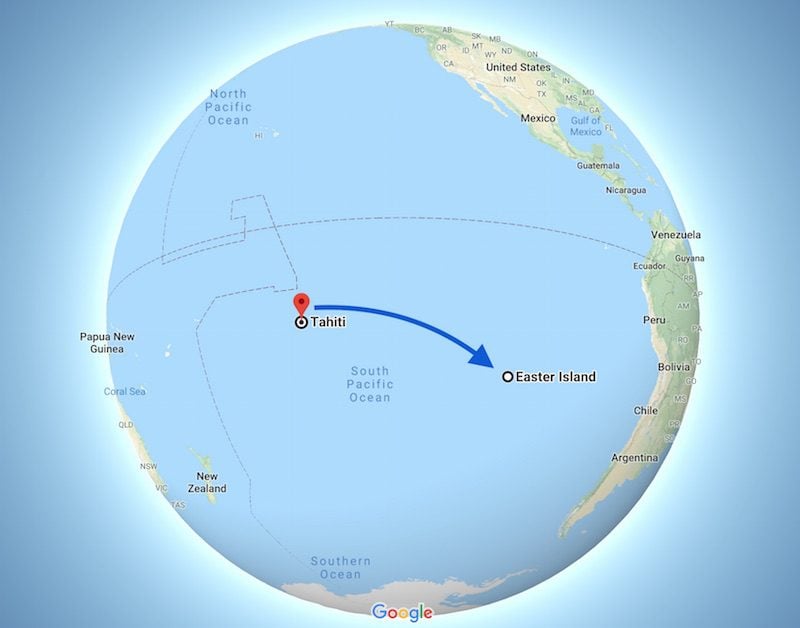 Heading off to French Polynesia? In-depth island guides to all 5 archipelagos await you, including sample itineraries and essential travel tips & tricks.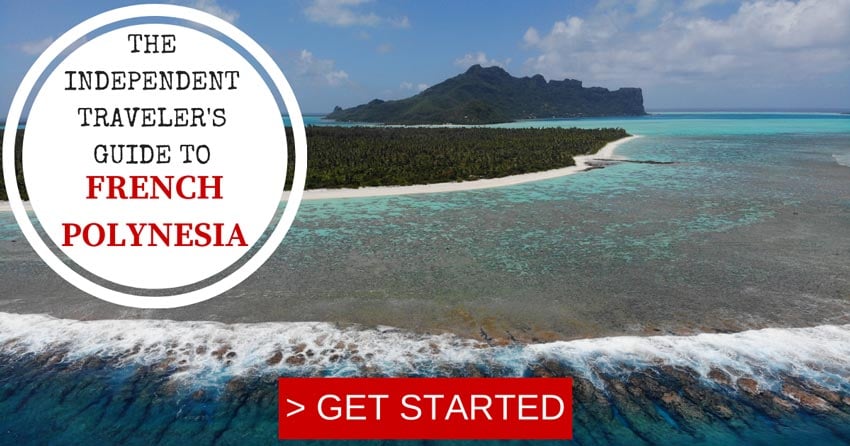 Tahiti
A member of the Society Islands – one of French Polynesia's five archipelagos – Tahiti is the largest island in the French territory and home to its capital city – Papeete. Tahiti actually consists of two "islands" joined together in a narrow isthmus – the larger Tahiti Nui ("Big" Tahiti) and Tahiti Iti ("Little" Tahiti). This gives the island the shape of a figure-eight when viewed from space.
Our visit began with a walking tour of Papeete, exploring its colonial-style buildings and its famous central market. The streets leading to the market are always busy and it's not uncommon for locals to get together and play some traditional music in order to lift spirits up and earn a few extra Pacific Francs. "Metropolitan" Papeete is home to approximately 125,000 residents (65% of the island's population). It is the only "real city" in French Polynesia and as such, has its pros and cons, even in paradise.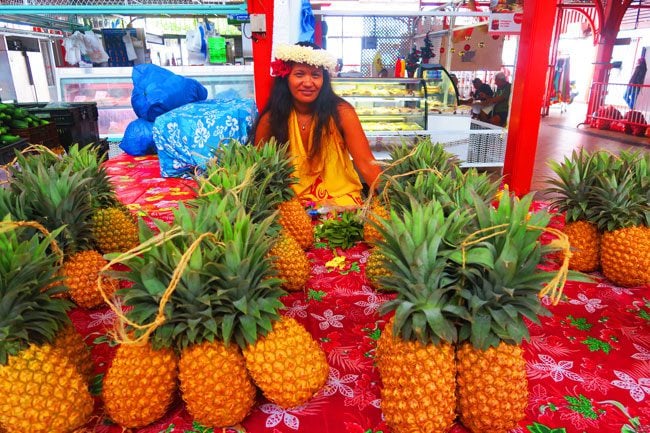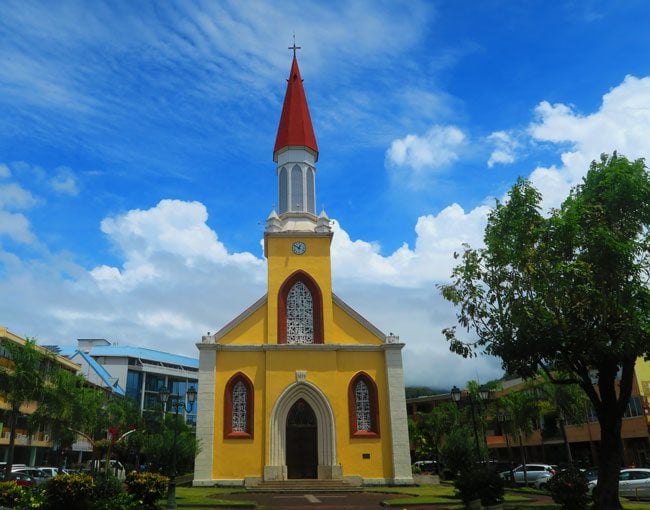 Leaving the city behind, we set out on a circle-island tour around Tahiti Nui. The scenery quickly changes from that of concrete buildings to lush tropical vegetation, homes with neatly arranged gardens and wild coastal scenery, especially on the east coast of the island. In Matavai Bay, we paused for a scenic lookout over this historical spot. Matavai Bay was a favorite anchorage for early Western visitors, including Captain Cook and Christian missionaries.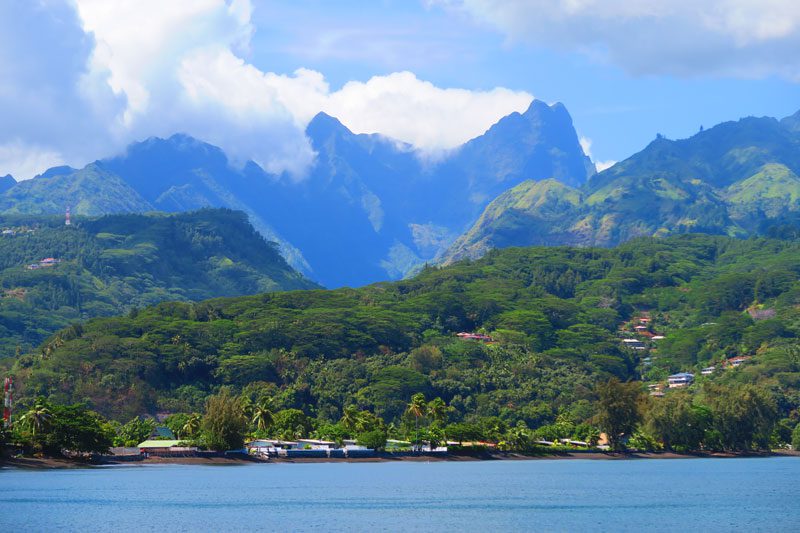 At the tip of the bay, in what is known as Point Venus, a lighthouse was erected to commemorate Cook's scientific voyage to Tahiti in 1769 to record the transit of the planet Venus across the sun.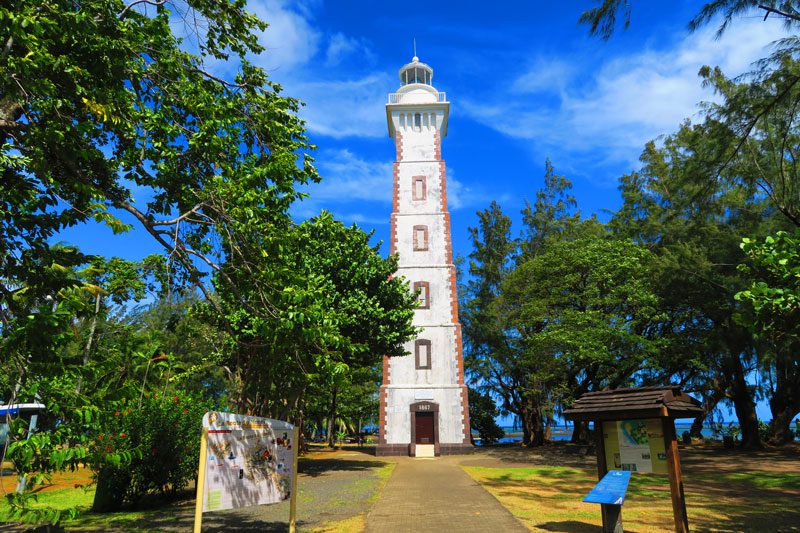 On the west coast of Tahiti Nui at the Museum of Tahiti and Her Islands, we met Teuai Olivier Lenoir and his dance group. Lenoir is a "living legend" in Tahiti and a respected tour guide. He's a former two-time winner of the "Mr. Tahiti" competition, an expert in traditional culture and dance, and a choreographer of a dance group in the July Heiva Festival. We spent the afternoon with Lenoir's group on a "mini boot camp", learning the ins and outs of weaving flower necklaces, making tapa cloth and stone lifting. The highlight was, without a doubt, a dance performance by the exotic local group.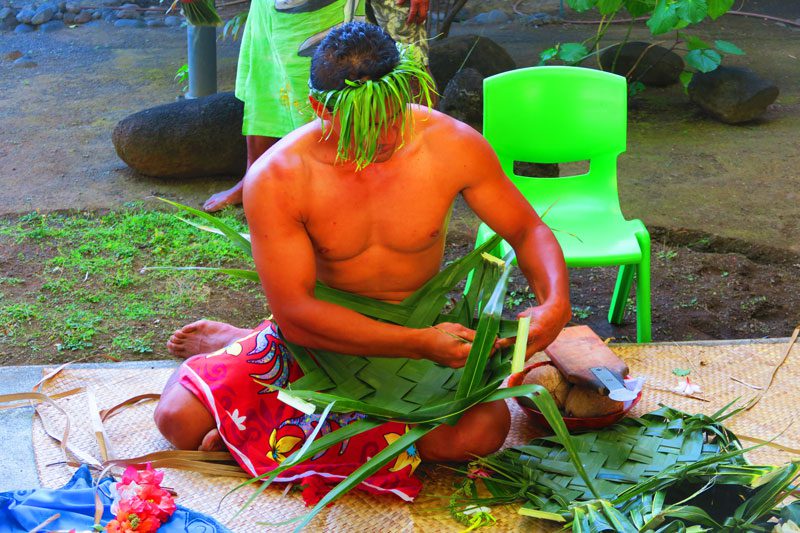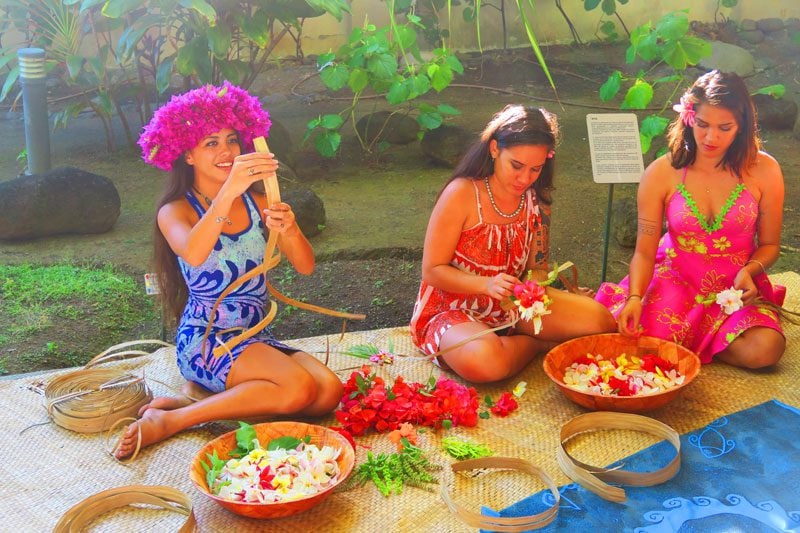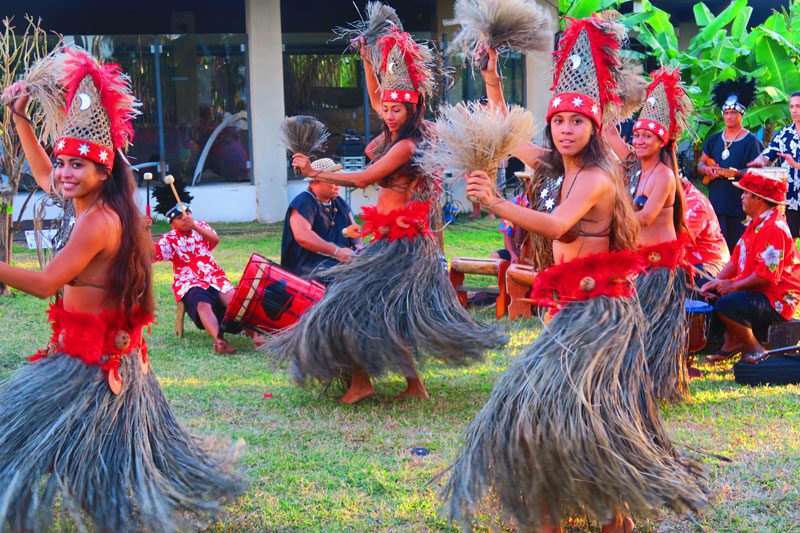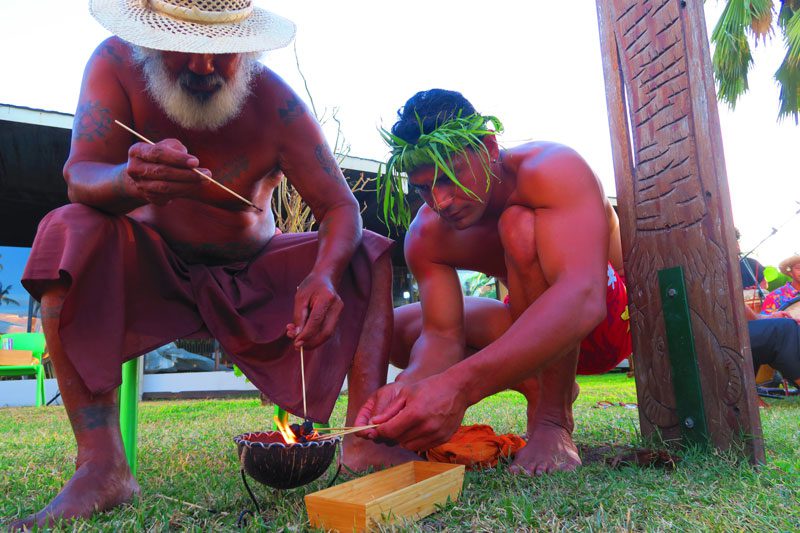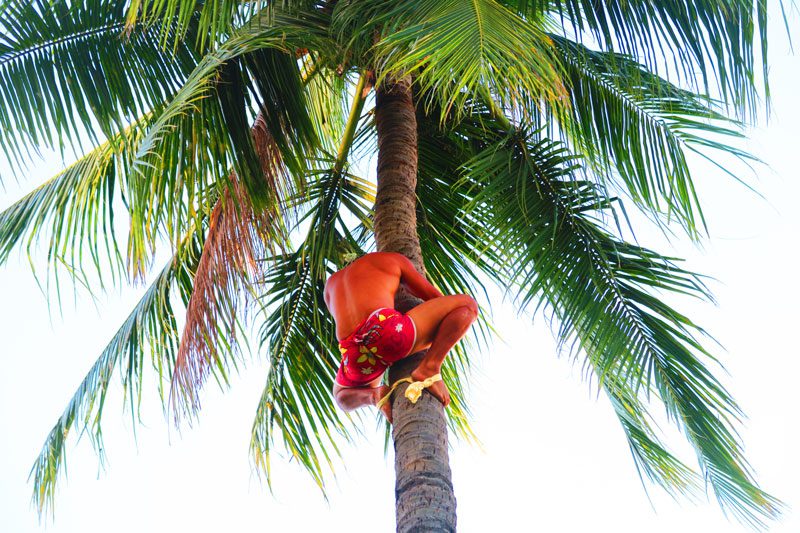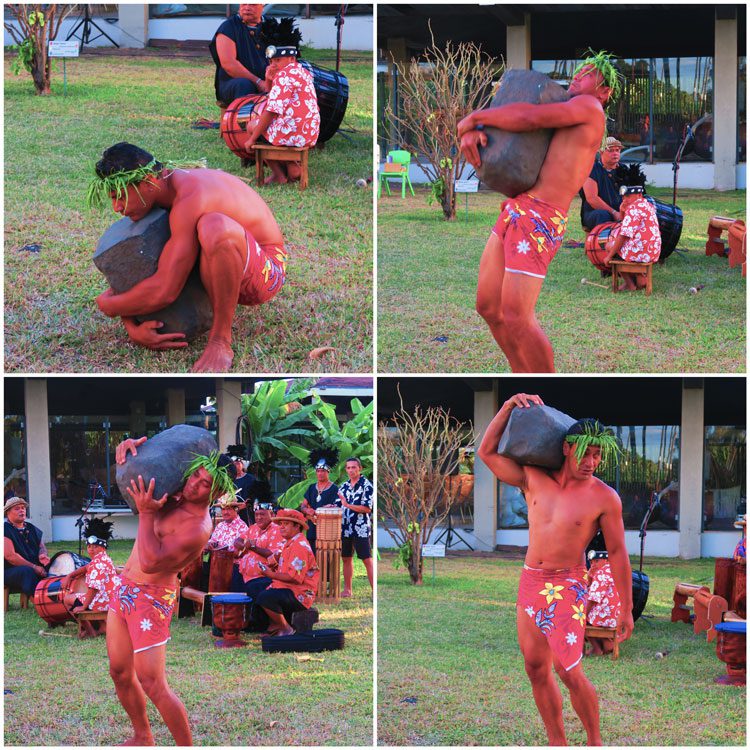 Moorea
Though just a few miles off the coast of Tahiti, the vibe in Moorea is completely different. It's the main reason why I chose to spend over a month in Moorea during my first visit to French Polynesia. When viewed from the air, Moorea takes on the shape of a heart, thanks to its twin bays on the northern coast. We set out to circle the island while pausing to soak the beautiful scenery along the way.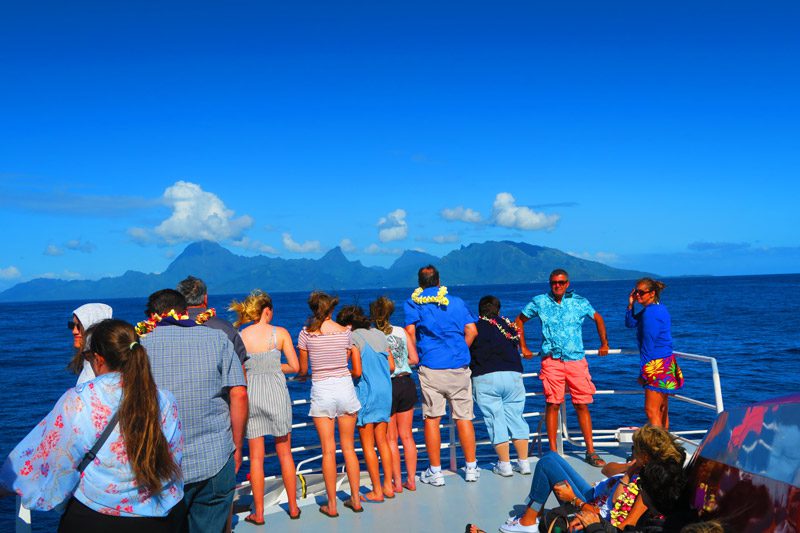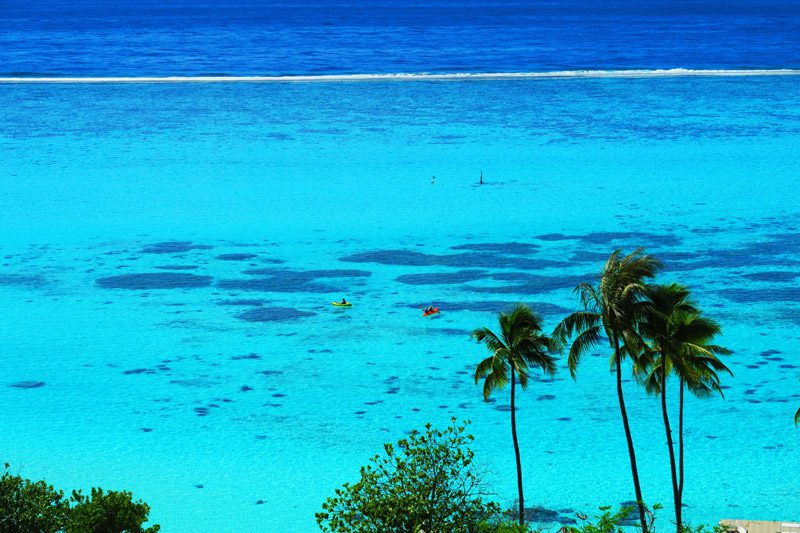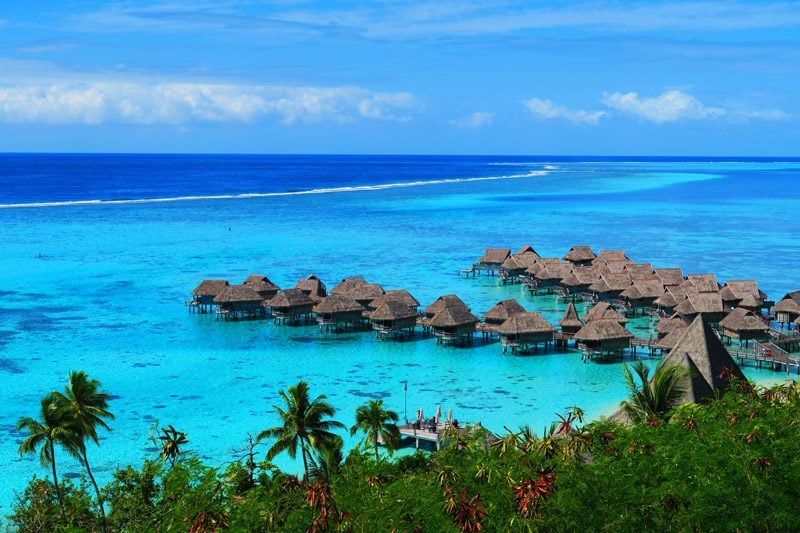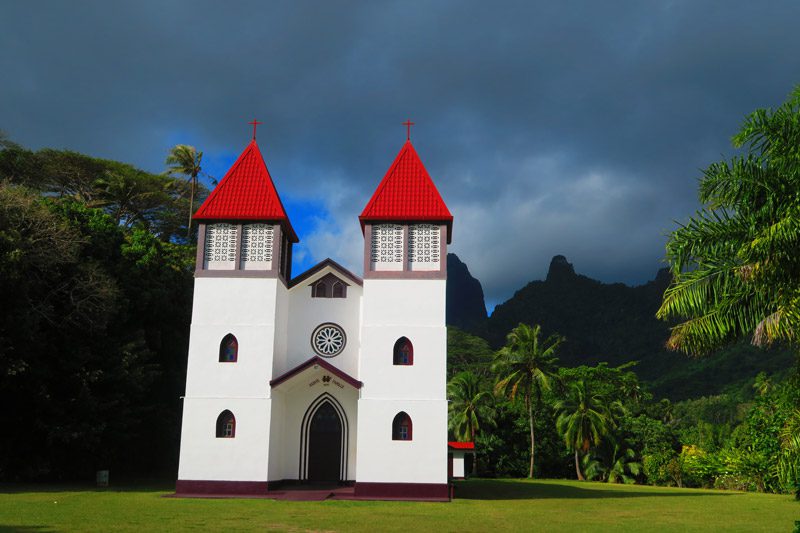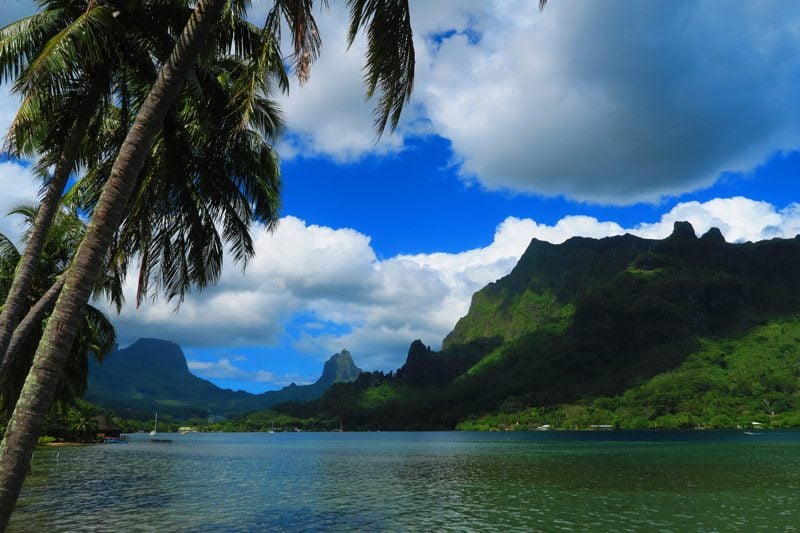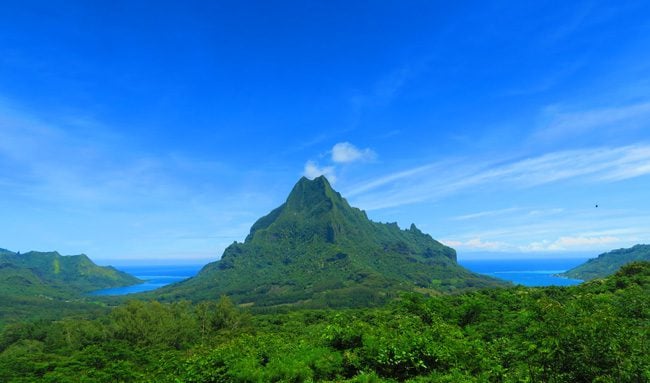 Unlike Tahiti, Moorea has a large lagoon and this is an opportunity to get up close and personal with stingrays and even with reef sharks which are known to coexist peacefully with mankind… at least on this island, we were told.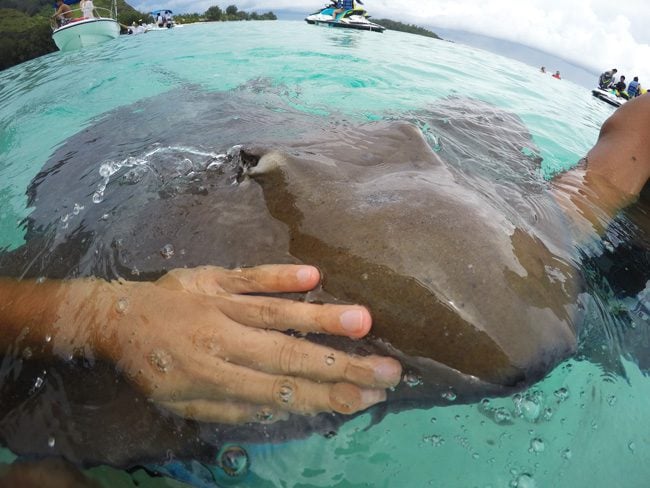 Fakarava
Back in Tahiti, we boarded our luxury cruise ship – L'Austral – and set out on an overnight cruise spanning 460 km to the Tuamotu archipelago and the Fakarava Atoll. The Tuamotus form the largest chain of coral atolls in the world, tiny slivers of land where coconut trees dominate the skyline and where most of the action takes place underwater. Most atolls have an opening in the barrier reef – known as a pass – and these enable ships and boats to enter the protective lagoon.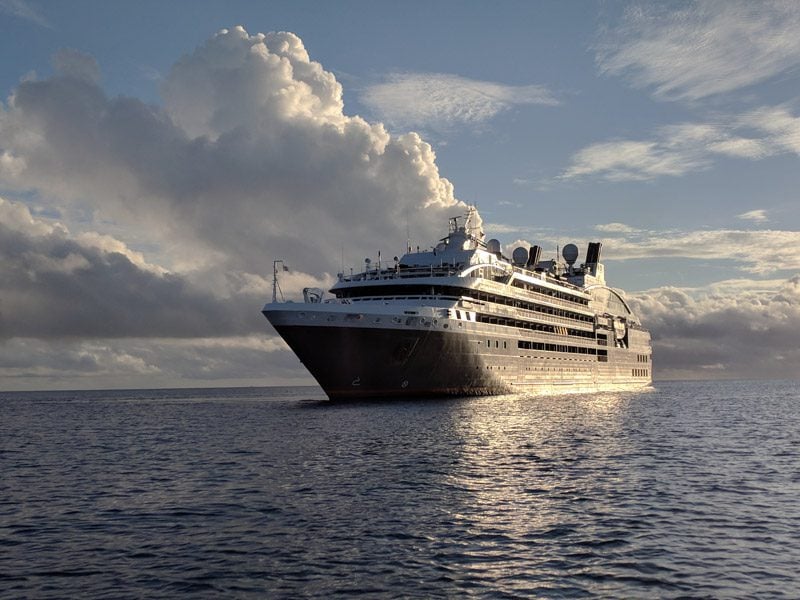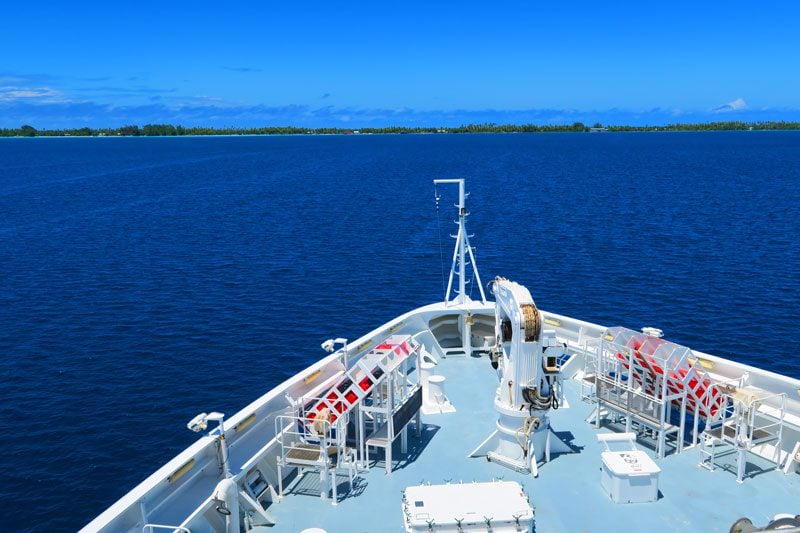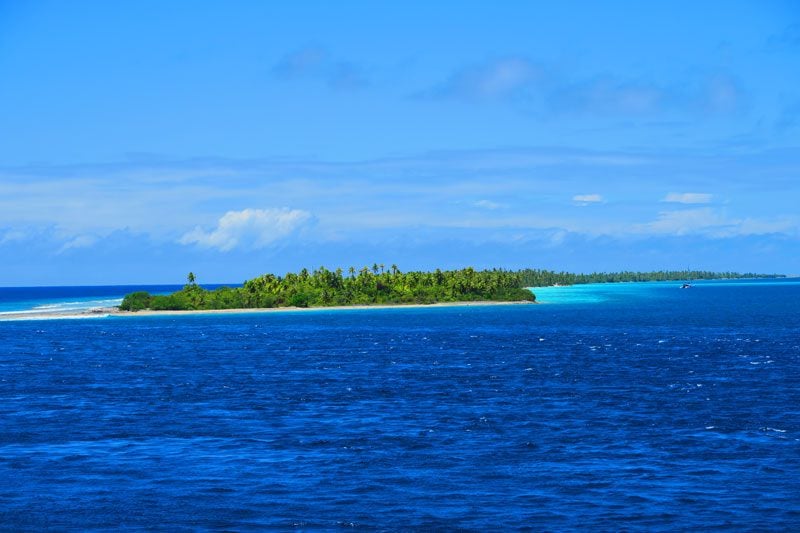 With the help of zodiacs, we made it to the beach belonging to Pension Veke Veke for an afternoon of snorkeling in the coral garden and some relaxation.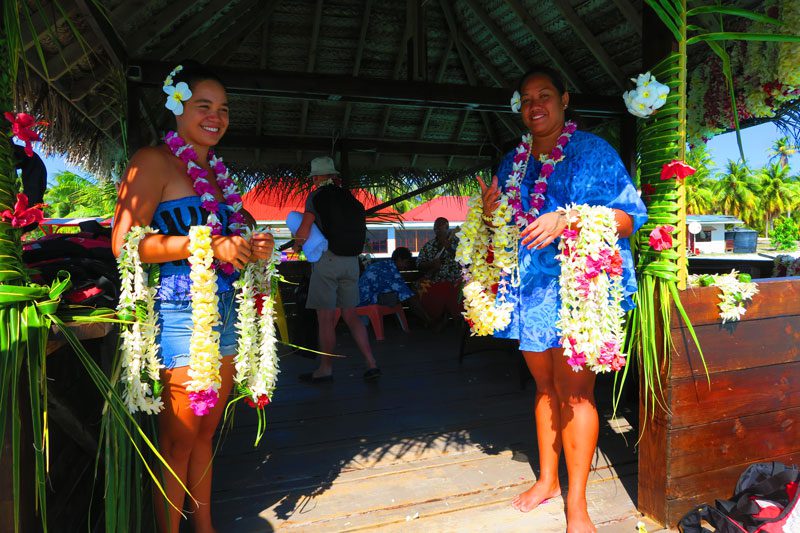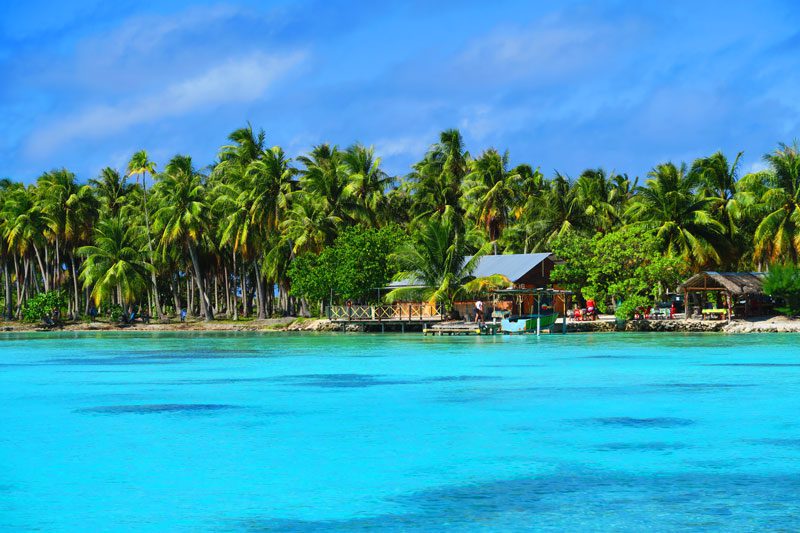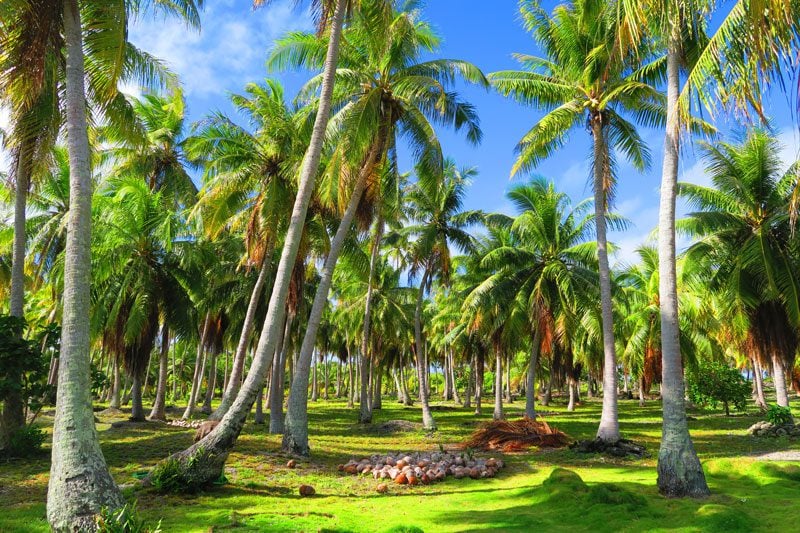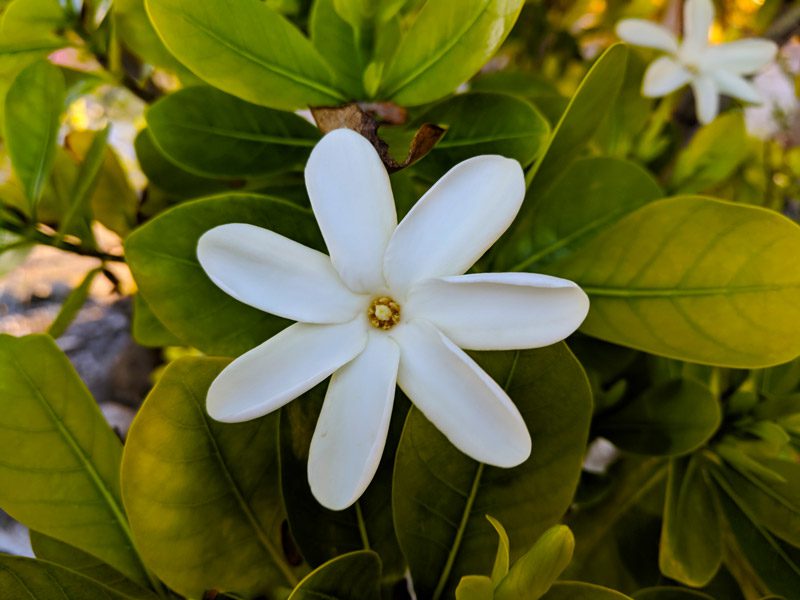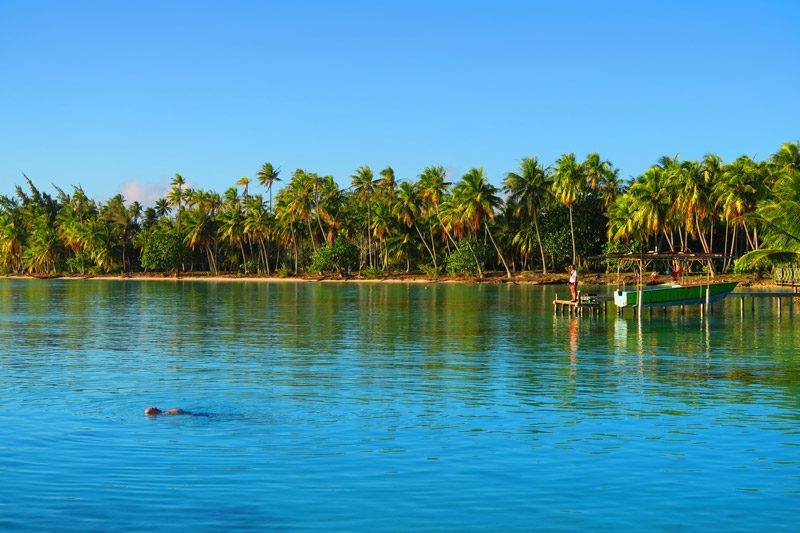 Gambier Islands
From Fakarava, it was a two-day 1,400 km cruise east to French Polynesia's seldom visited Gambier Islands archipelago. The Gambier Islands are home to 1,500 residents and consist of 14 islands, most of which share a common lagoon.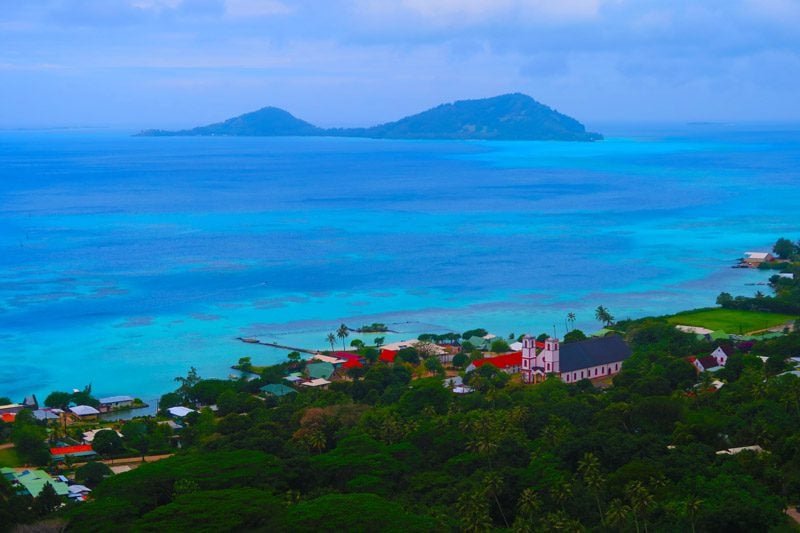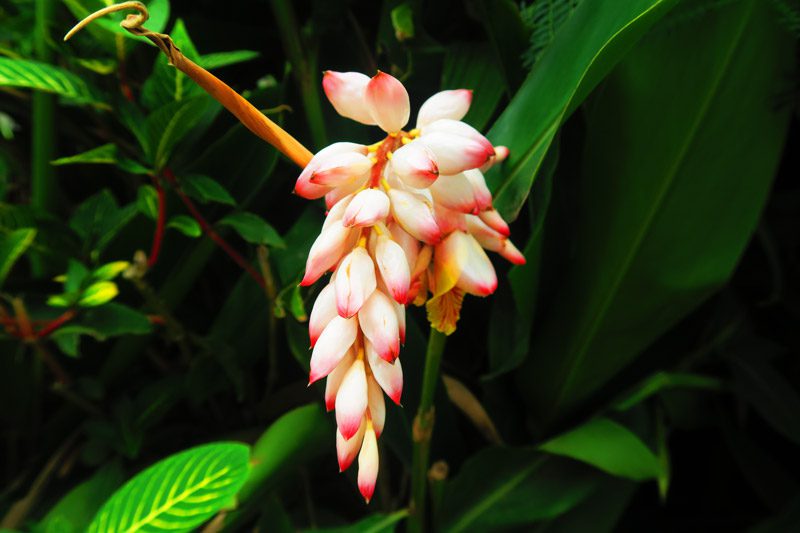 The islands are known as the "cradle of Catholicism" in French Polynesia. In 1834, a French Catholic mission was established in the archipelago led by Honore Laval. With a ton of charisma, courage, and persistence, Laval won over the hearts of the local king and converted the entire archipelago to Catholicism. However, that wasn't enough for Laval and he set out on a megalomaniac construction plan to erect mega-churches, palaces, convents, and other out-of-place buildings in the tropics. During the construction, many locals died but the surviving structures are a testament to the archipelago's dark past.
Mangareva
Our visit started in Mangareva – the largest island in the Gambier group and home to Rikitea – its capital. Rikitea is just a tiny village but it houses many Laval monuments, such as churches and the ruins of the Rouru Convent which once housed 150 girls and nuns.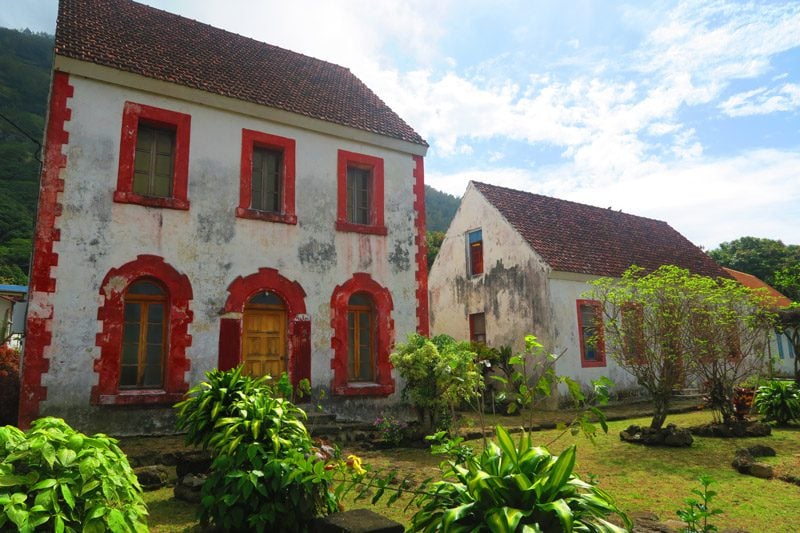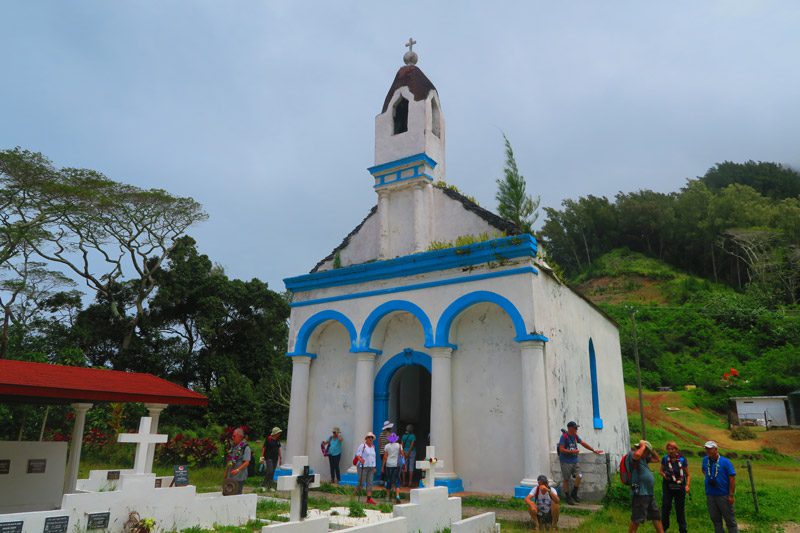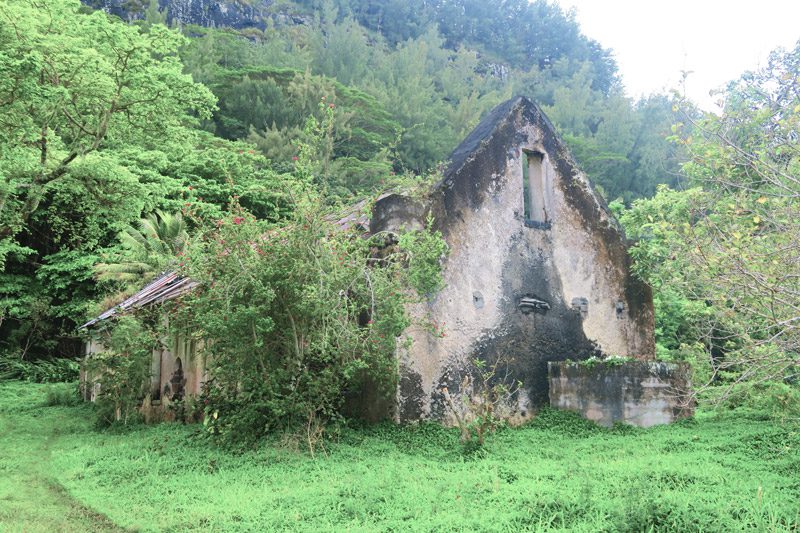 Of all Laval-era monuments, none are more striking than the grand St Michael's Cathedral which can seat more worshippers than the island can supply. The cathedral's altar is world-renowned for its decorative use of mother-of-pearl shells and black pearls.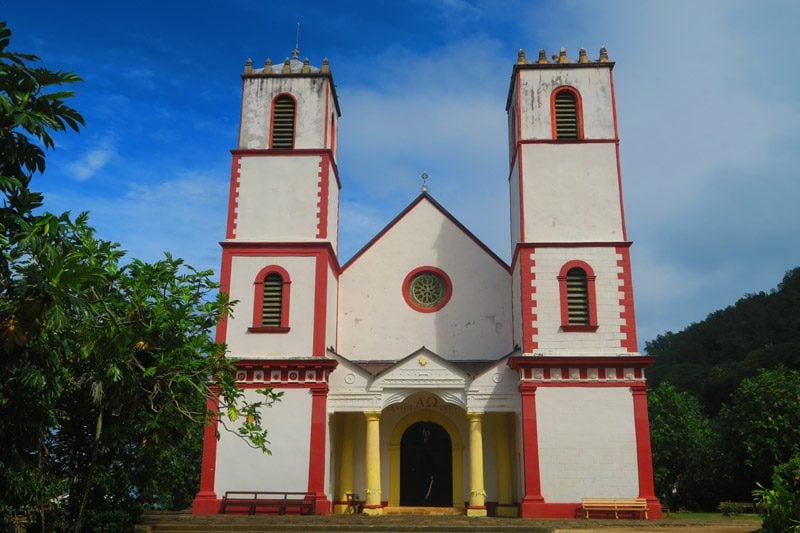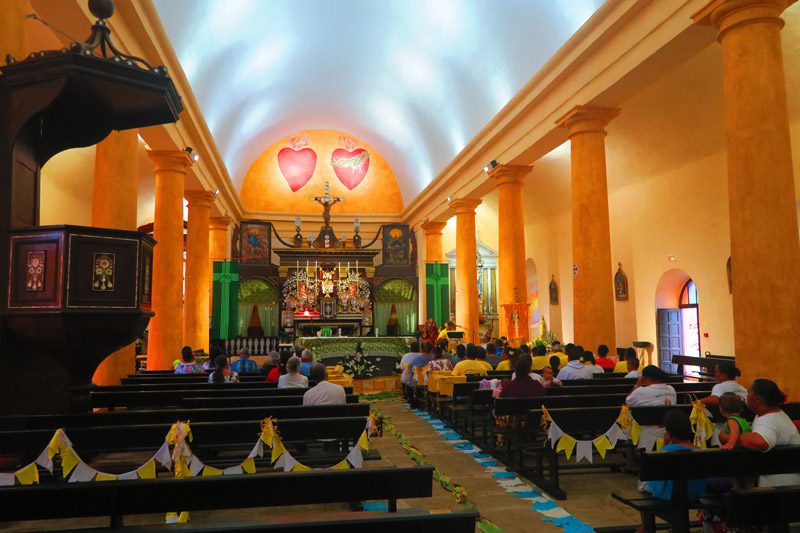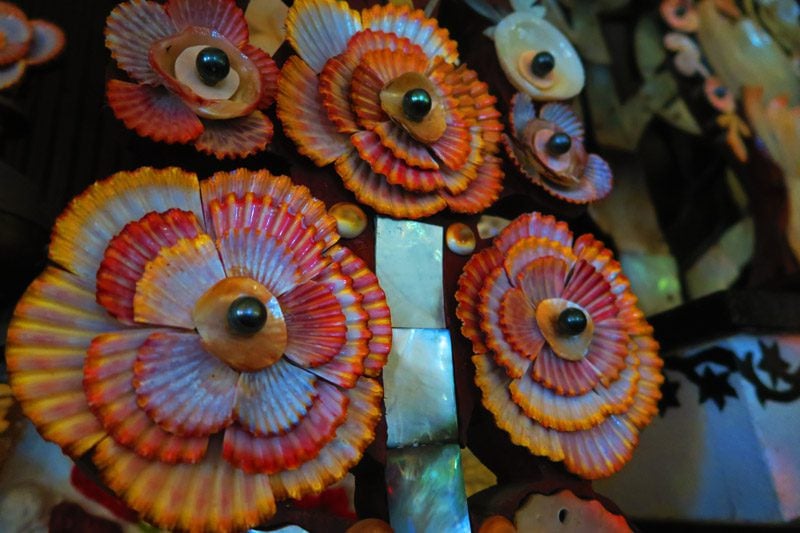 Beneath the shade of a large breadfruit tree, a local band of women accompanied by drummers performed the traditional Mangarevan dance known as pe-i.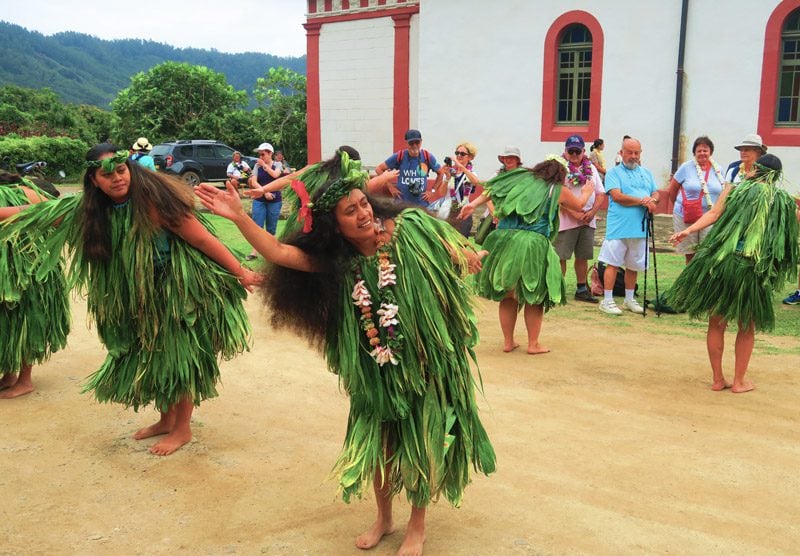 Aukena
The next (rainy) morning, we landed on a beautiful golden sand beach on the neighboring island of Aukena to learn about the production of the black pearl – French Polynesia's prime export.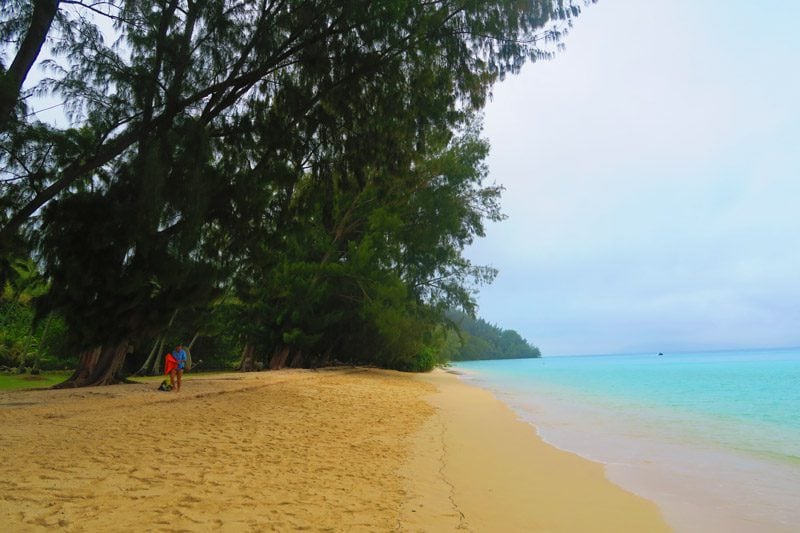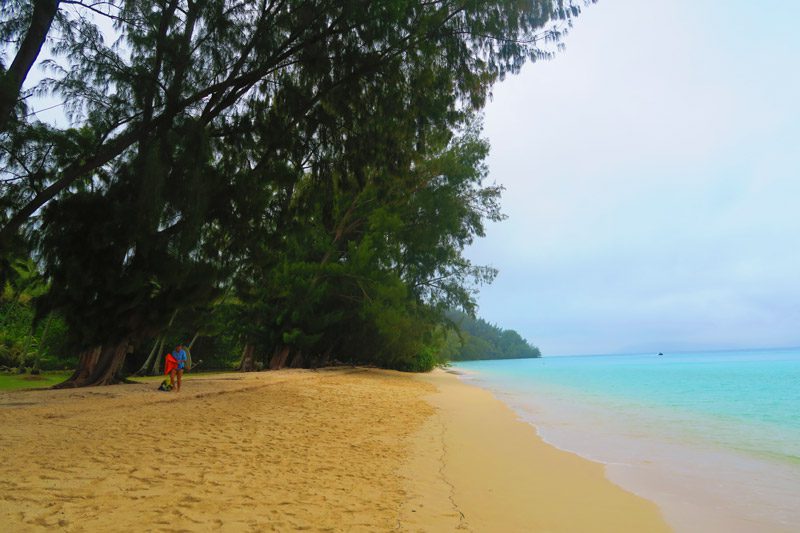 Aukena is home to one of Robert Wan's main black pearl farms. Wan is considered the "father" of the black pearl industry in the French territory. Wan's farms produce some of the finest black pearls in the world and on this factory visit, we experienced firsthand how a delicate (and long) process results in oysters yielding exquisite black pearls.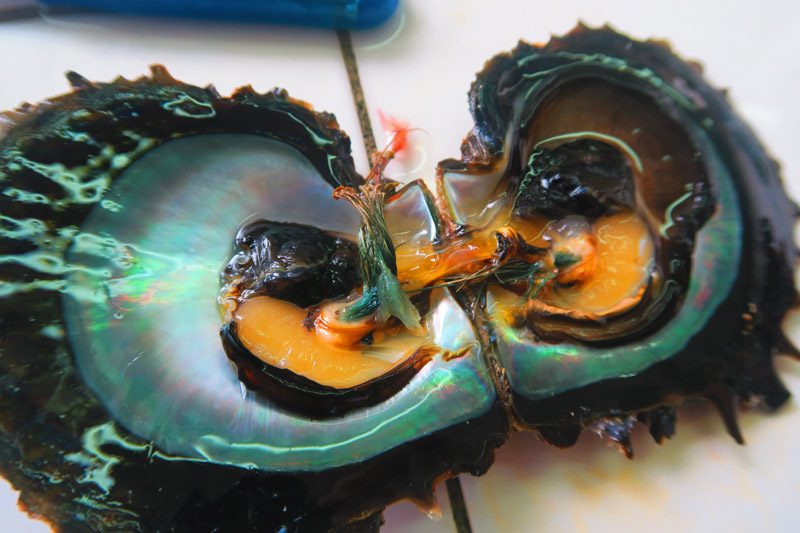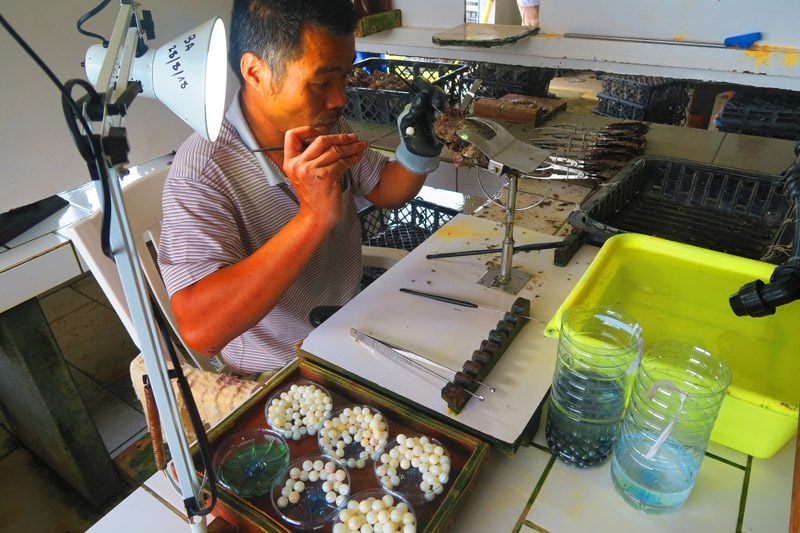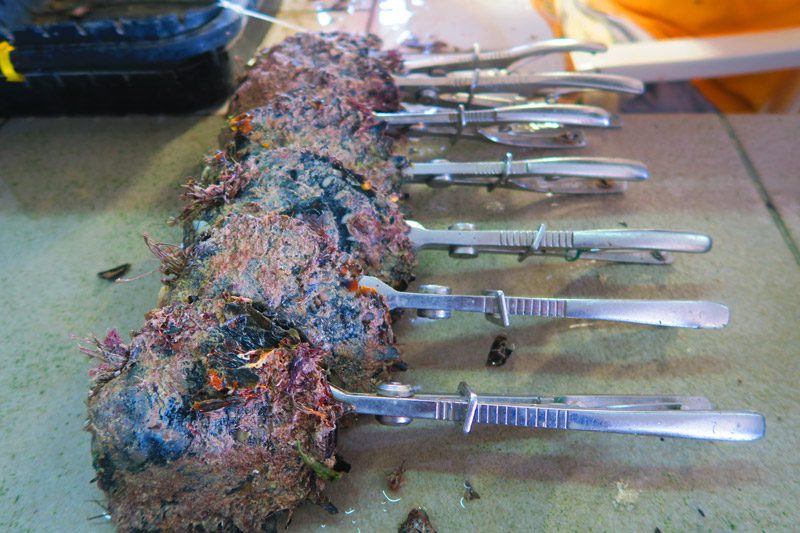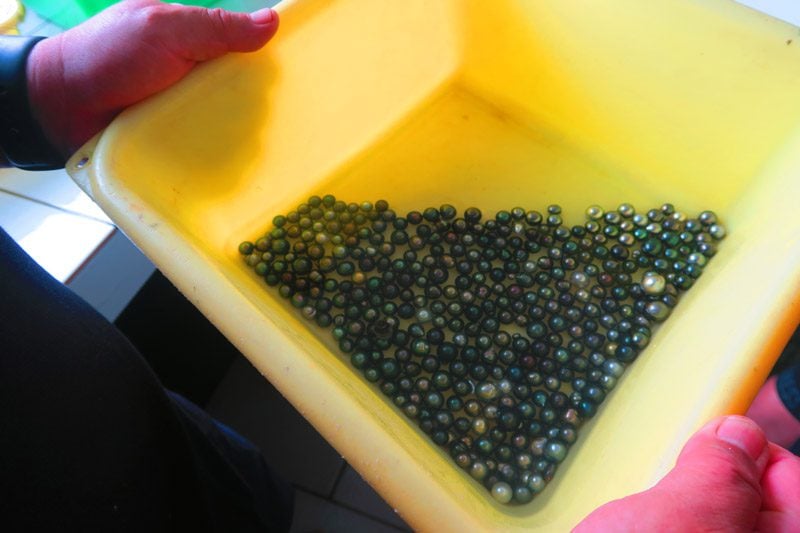 Temoe Atoll
Exiting the comforts of the lagoon, we began a 550 km journey east to Pitcairn Island. Before officially bidding farewell to French Polynesia, we passed by the lonely Temoe Atoll from a commanding view in the ship's bridge as the Captain was showing us around. Temoe technically belongs to the Gambier Islands and it was formerly inhabited by Polynesians until Christian missionaries "encouraged" them to relocate to Mangareva to aid in the Laval construction project.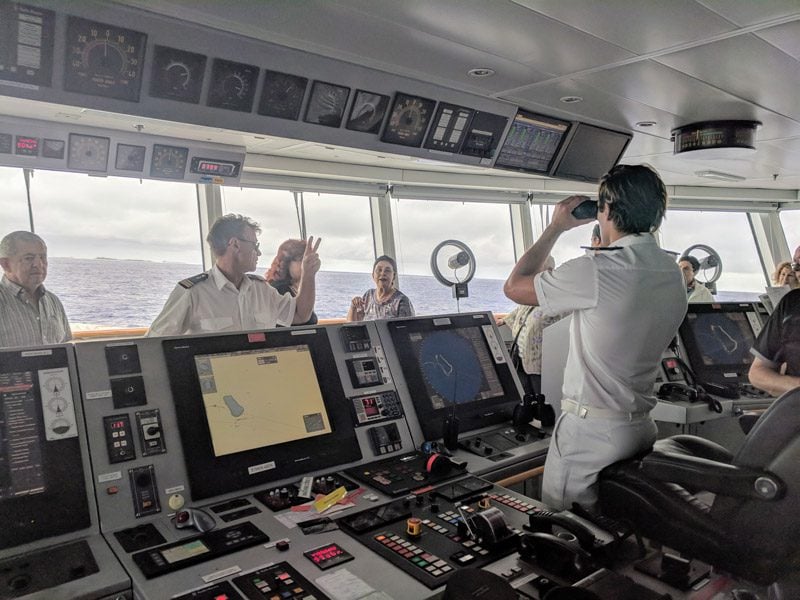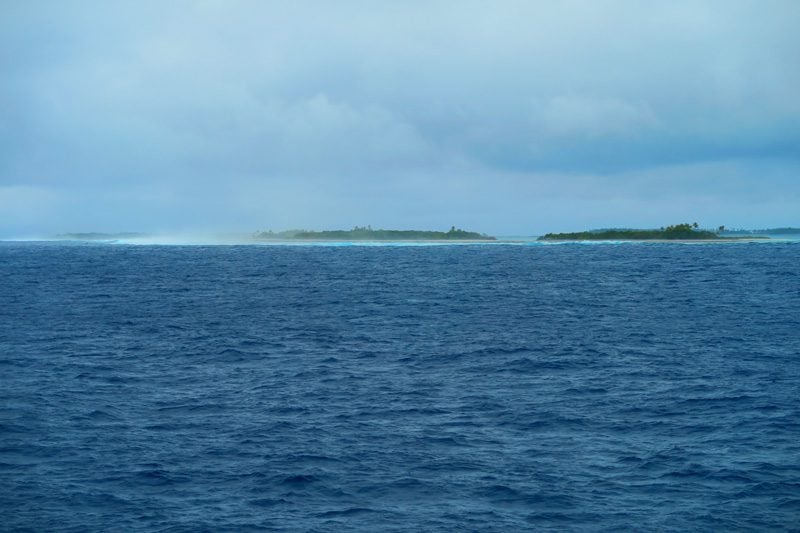 The journey continues on the next page of this post!
Pitcairn Island
One of the toughest islands to reach in the South Pacific, Pitcairn Island is home to one of the most isolated communities in the world. Though measuring just 4.5 square km, Pitcairn's fame far outweighs its physical size. This is owed to the fact that Pitcairn Island is home to the descendants of the Bounty mutineers and their Polynesian wives. In 1767, the mutineers, led by Fletcher Christian, arrived in uninhabited Pitcairn and began a settlement that has managed to survive to this very day despite a very turbulent past.
Pitcairn is an extremely rugged island with no natural harbor or airport, so even if you do manage to get here, there is no guarantee you'll actually be able to set foot on the island as conditions must be right for a transfer onshore via zodiacs.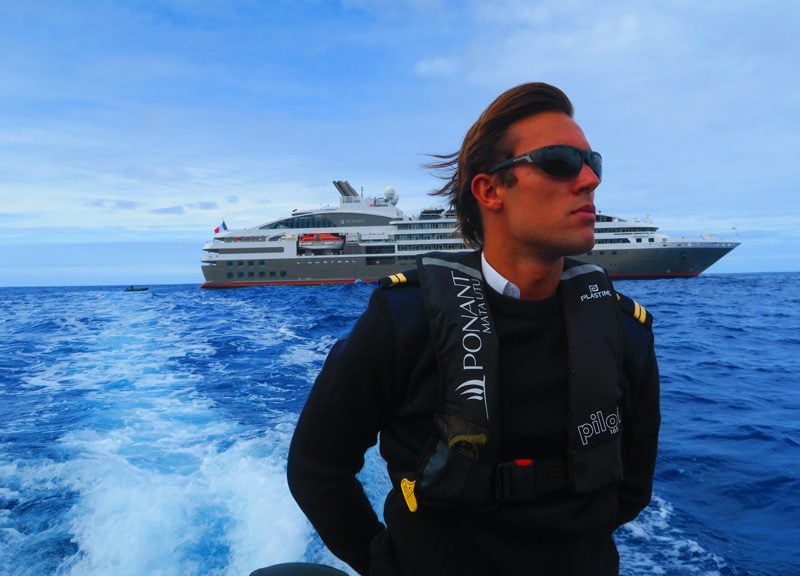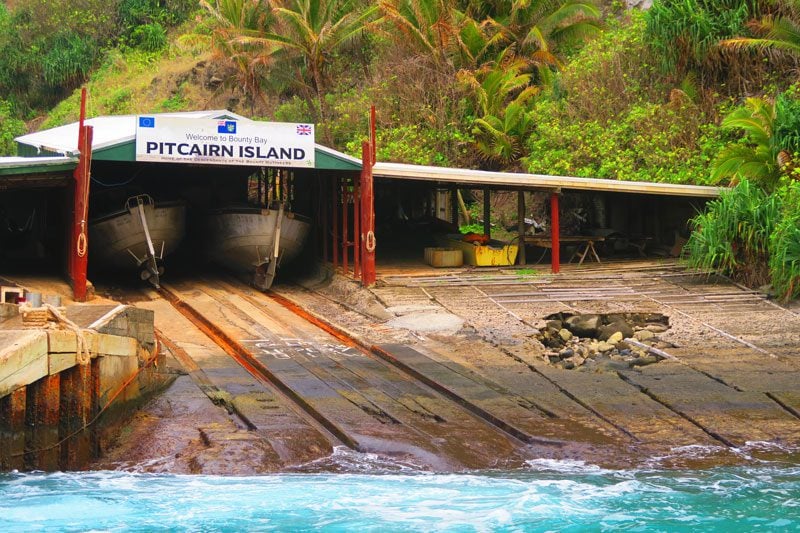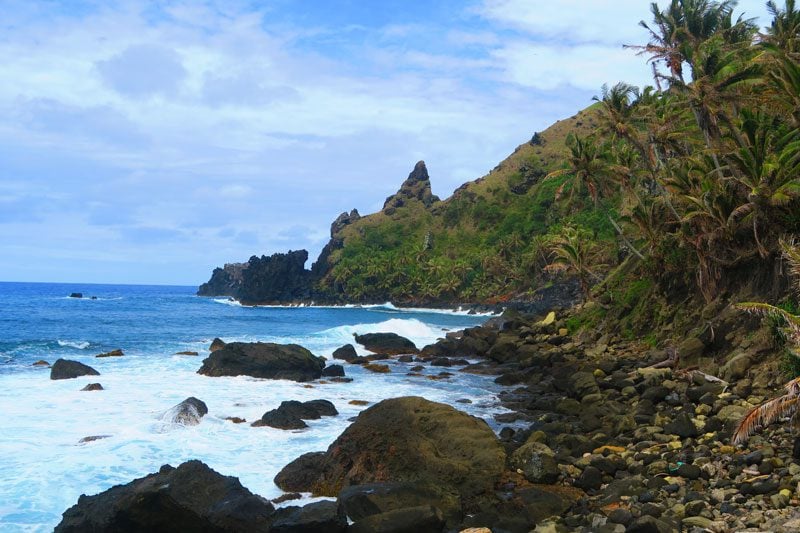 We were extremely lucky on this day and managed to make it to Pitcairn and visit its only settlement – Adamstown – where Pitcairn's entire population of fewer than 50 inhabitants reside. During the short amount of time we could stay on the island due to incoming bad weather, we managed to meet the friendly locals and explore this magnificent island which rarely gets visitors from the outside world.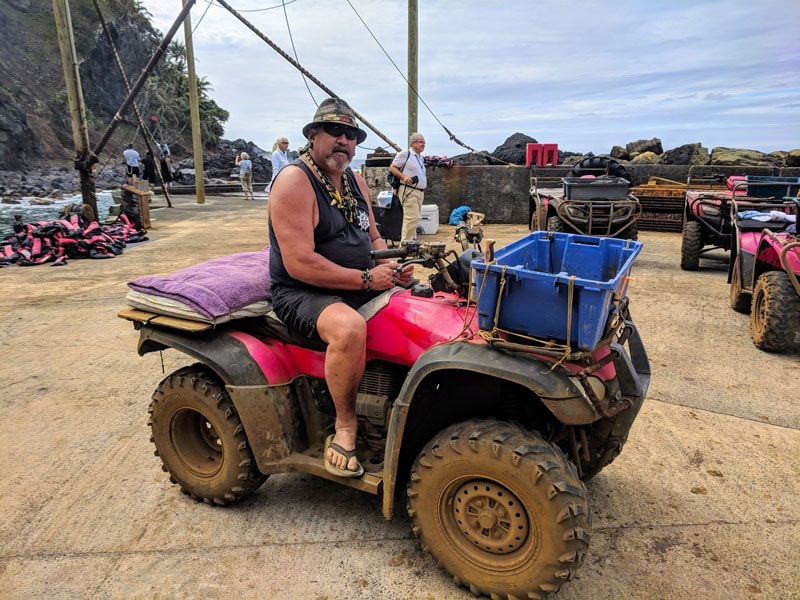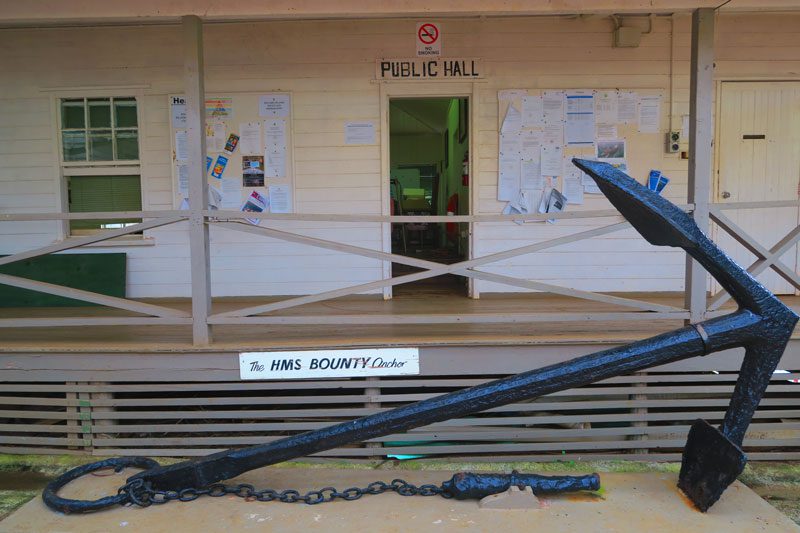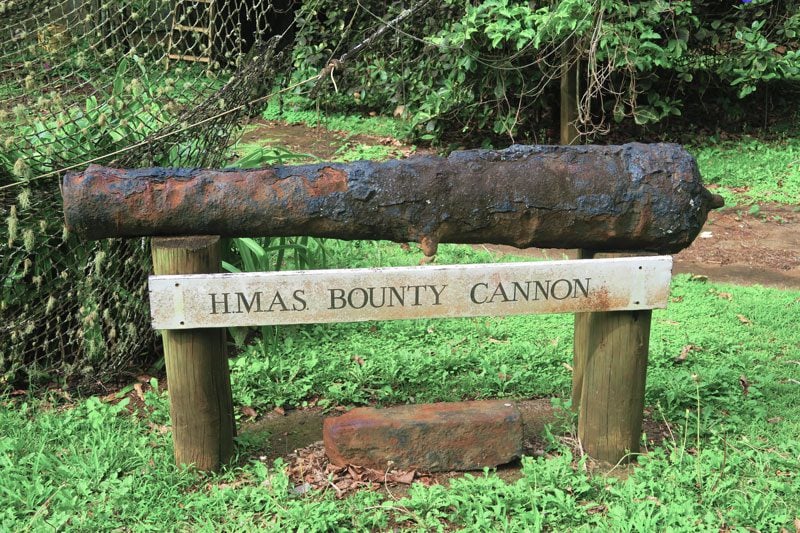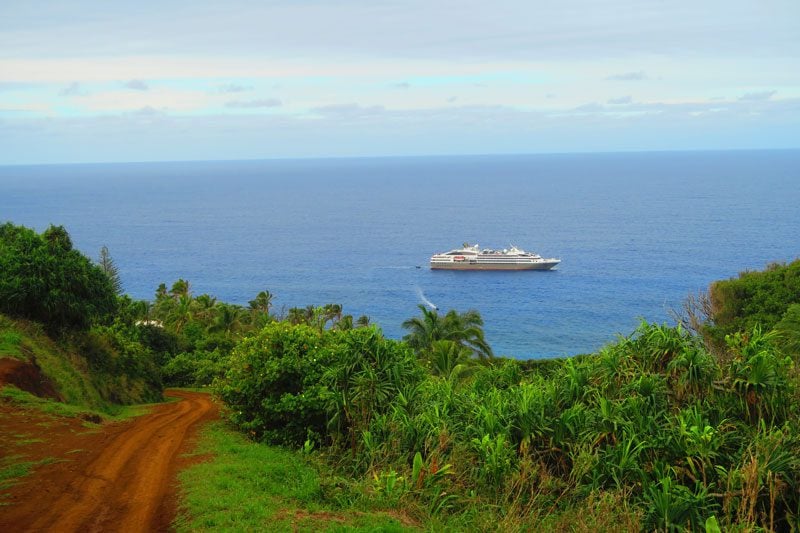 Ducie Island
From Pitcairn Island, we pushed further east another 540 km and sailed past Ducie Island. It is considered by some geologists to be the southernmost atoll in the world and nobody lives here apart from massive bird colonies. Experts estimate that 90% of the world population of Murphy's Petrel bird species resides just on Ducie Island.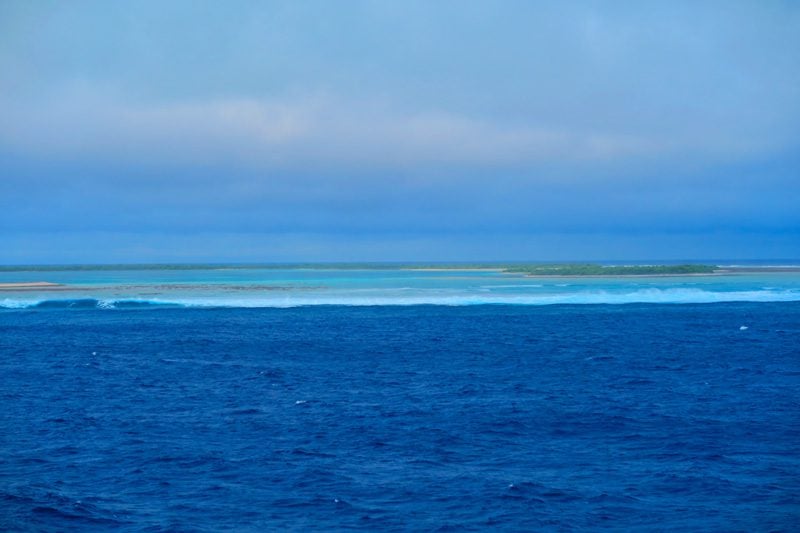 What was exceptional to me was the fact that one "could feel" we were nearing land hours before we even spotted Ducie Island, thanks to birds flying just above the waterline in search of fish swimming close to the surface. Ancient Polynesian explorers caught on to this early on and tracked flight paths to zoom in on tiny specs of land in the middle of the vast Pacific Ocean.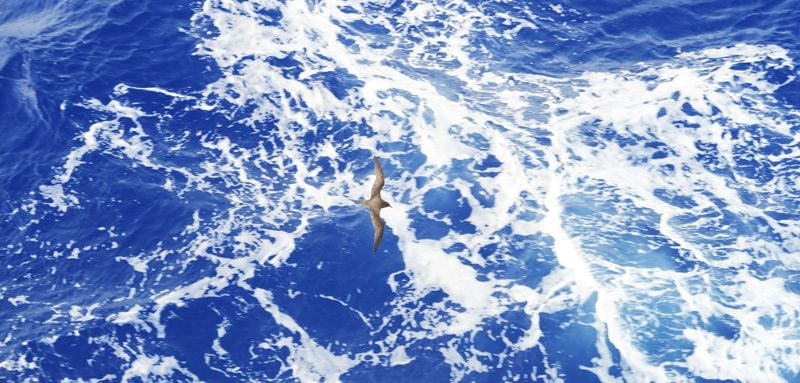 Easter Island
The easternmost tip of the Polynesian Triangle was the last stop on our long voyage and a fitting climax. Easter Island poses one of the world's greatest mysteries, home to an ancient civilization whose ancestors left behind nearly 1,000 giant monolithic statues known as moai.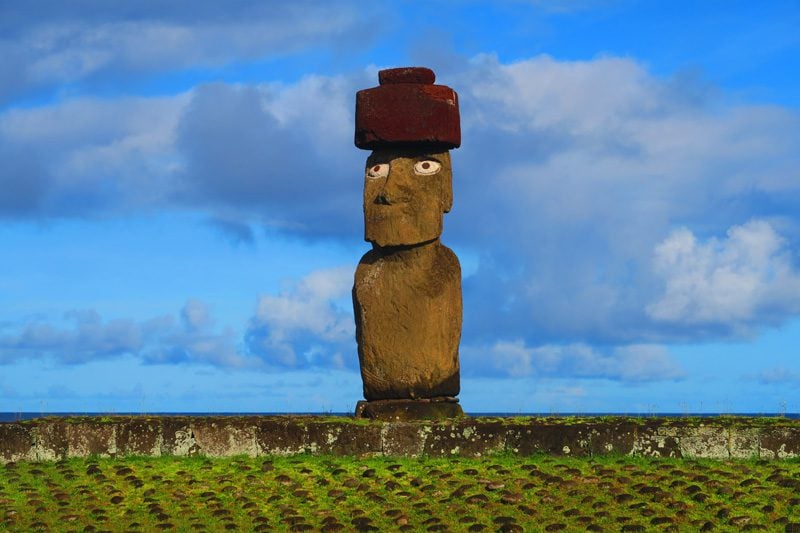 Living in complete isolation for centuries, the depletion of natural sources is the likely reason why the ancient society collapsed and spiraled into a civil war. The disease later brought by European visitors and slave raiding by American and Peruvian ships further decimated the local population and left no elders who knew anything about the past.
After a two-day 1,500 km journey from Ducie Island, we finally spotted land as the sun was rising over Easter Island. Anchoring just off the capital – Hanga Roa – it's quite clear that Easter Island is not the "classic" Polynesian island. Its topography mostly consists of barren low-lying hills and there isn't a protective reef. The scenery seems more Irish than Polynesian to me.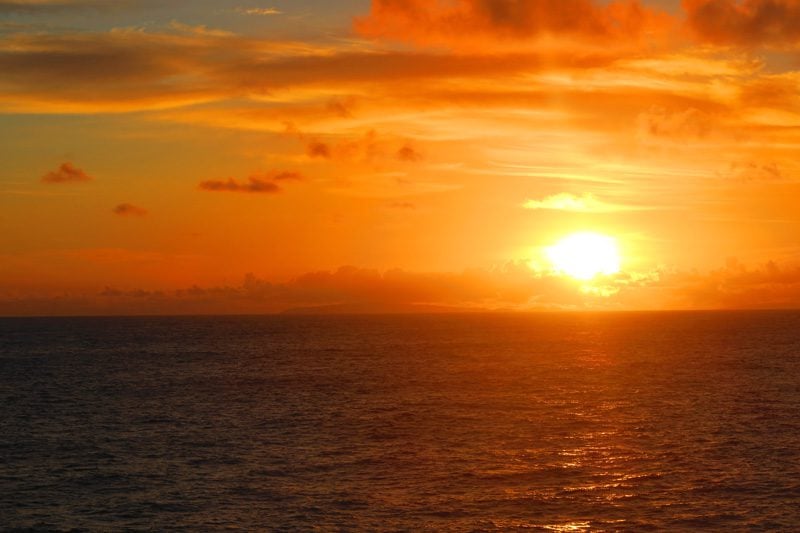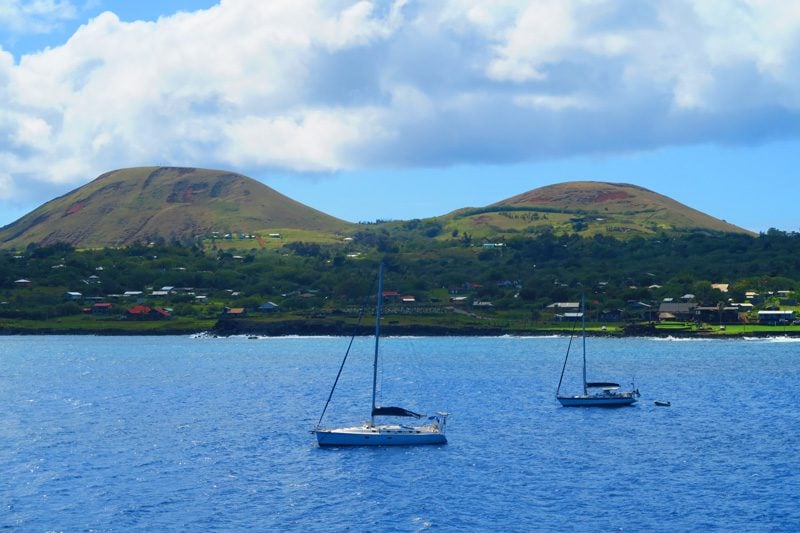 Our first stop was to explore the "Cannibal Cave" and its remarkable petroglyphs, followed by a visit to the dull settlement of Hanga Roa whose vibe is more Latin than Polynesian.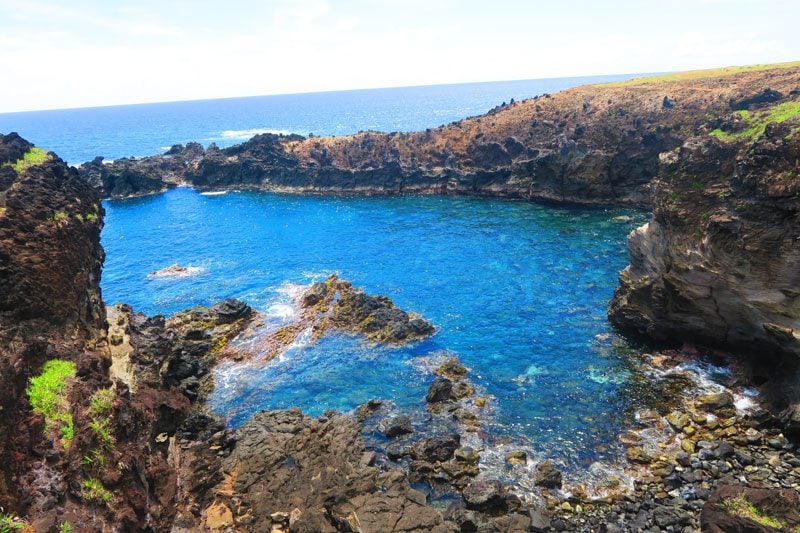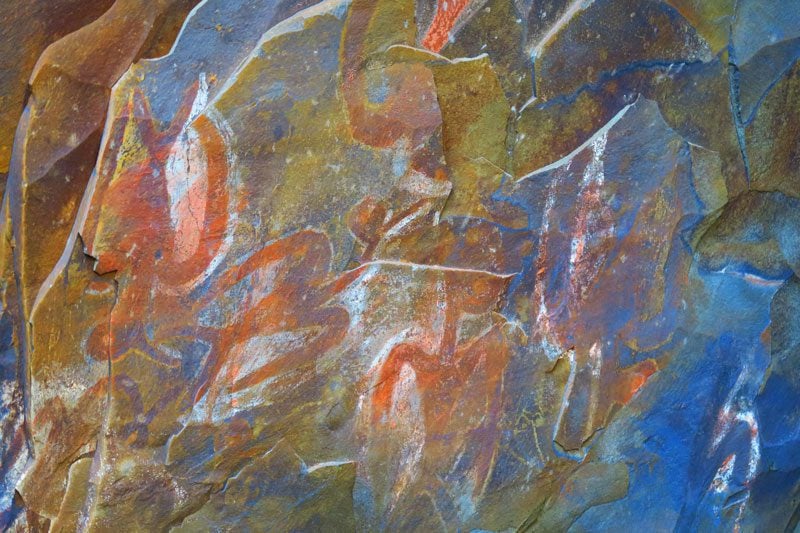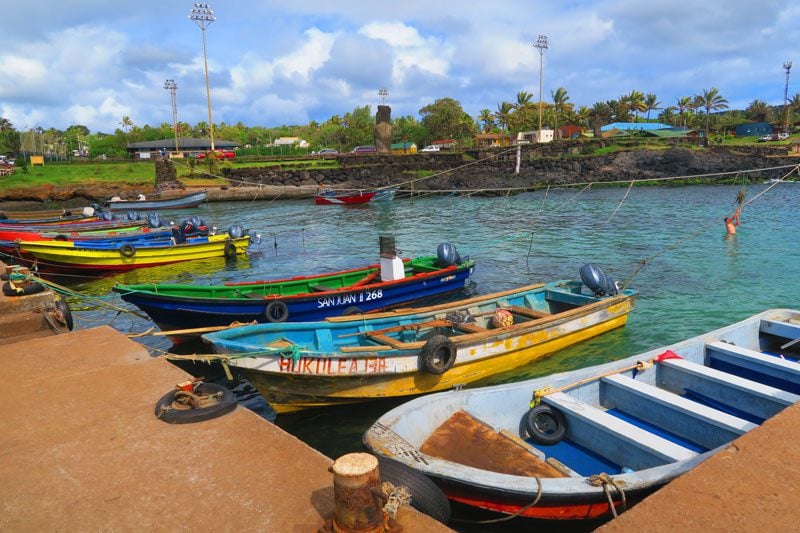 We then set out to explore the Rapa Nui National Park, beginning with the interesting temple complexes of Ahu Tahai and Ahu Akivi. Some of the moai statues erected on these altars were remarkably positioned to be in sync with seasonal events such as the spring and autumn equinox which helped locals mark seasonal changes and make agricultural decisions.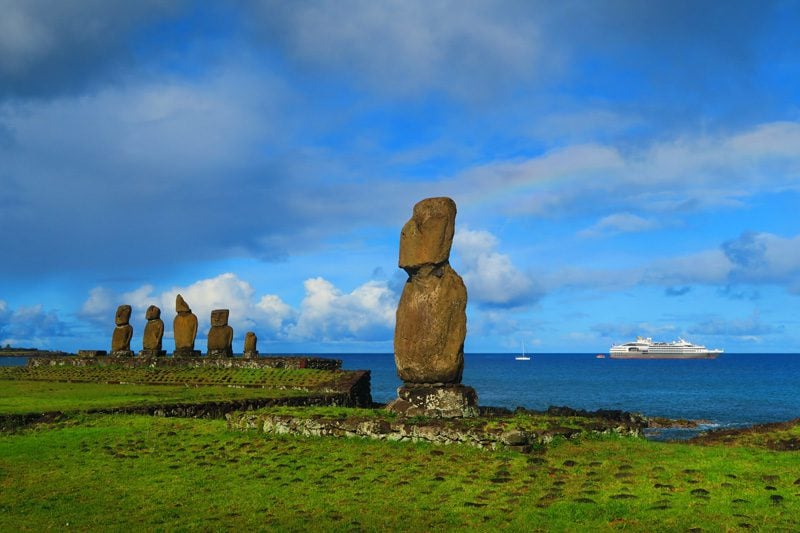 Just outside Hanga Roa, we paused to admire the crater of Rano Kao – one of Easter Island's three major volcanoes and a former source of fresh water. Due to the shelter provided by the crater rim from the constant winds, the lake at the crater's base has its own microclimate where a special kind of reed flourishes.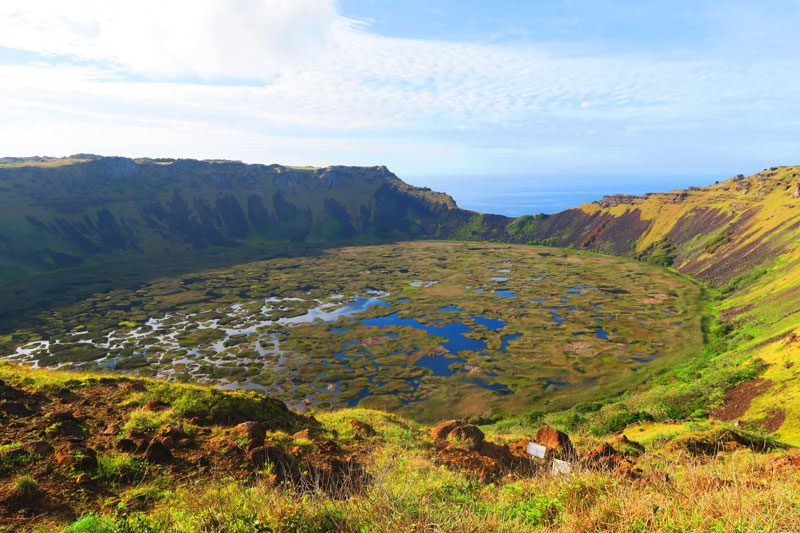 This reed was used in our next stop – the uninhabited village of Orongo. When the original society collapsed, a new religion sprung. It was centered around a new god who chose his ruler on earth via a bizarre sports competition known as the "Birdman competition". Every year until 1868, local tribes led by their chiefs would gather at Orongo and choose a representative who was to swim through shark-infested waters with the help of a floating device made of reed to a small rocky islet where he was to wait for the laying of a special egg. The first to return with the egg intact would grant his master with the status of "Birdman" for the year and absolute power of the island's affairs.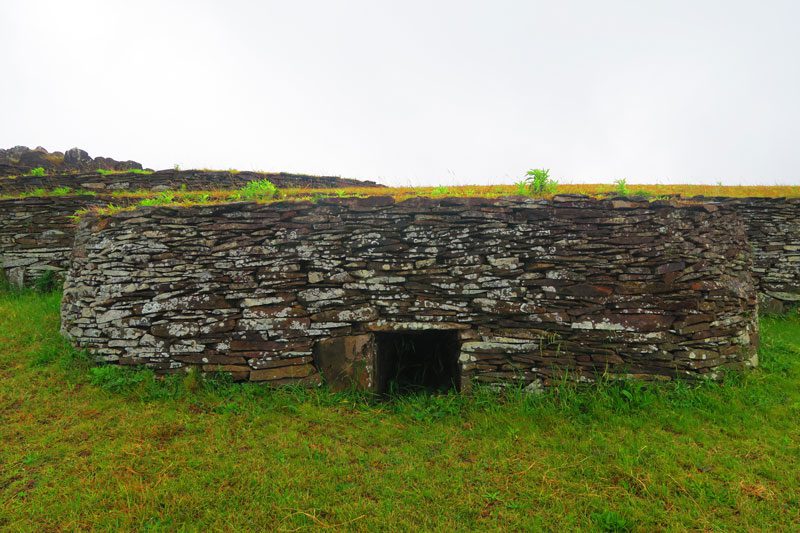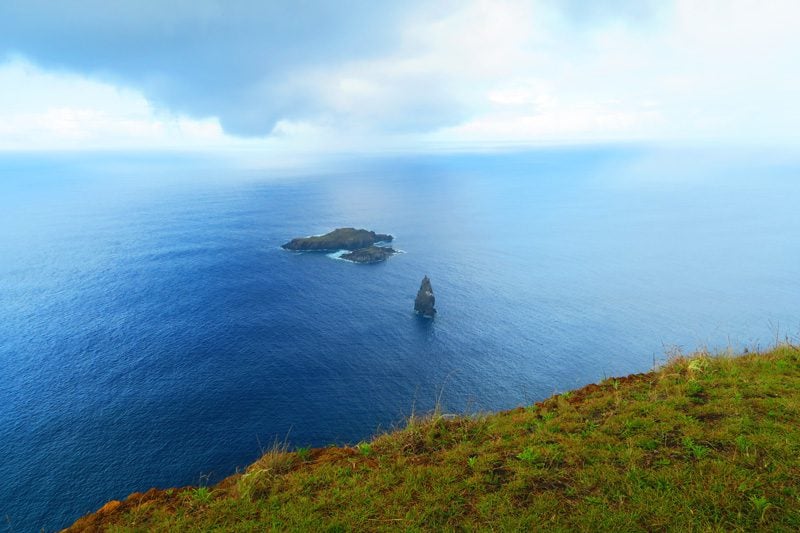 At night, we were entertained on board by the Kari Kari dance group from Hanga Roa. After seeing quite a few Tahitian dance shows, it was interesting to see how different the Rapa Nui dance movements are, much less sensual and more "war-like", quite fitting with the island's past. Check out some video footage from the show.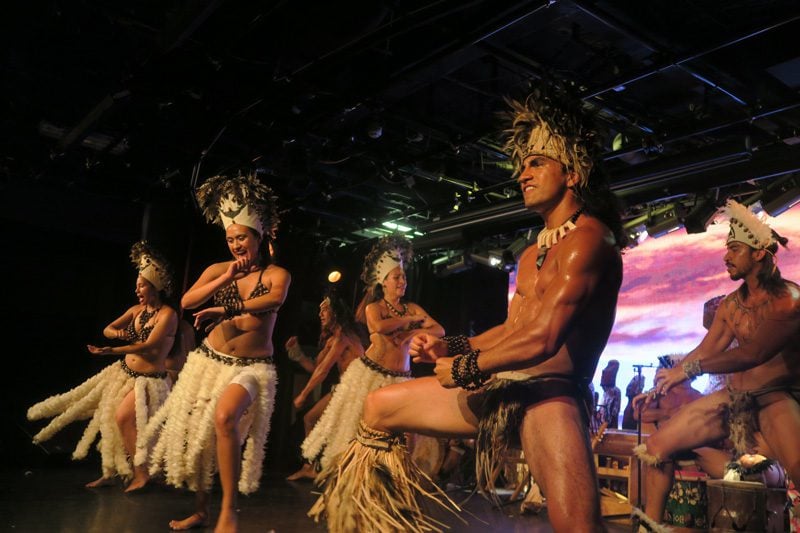 Our last day on Easter Island took us to the island's iconic sites. We started the day in Rano Raraku which is the stone quarry from which 95% of statues were carved. Known as the "moai factory", it was both incredible and chilling to see the 397 remaining statues in their various stages of completion and just imagine what it was like when the "last shift" dropped their tools and stopped a centuries-old obsessive practice.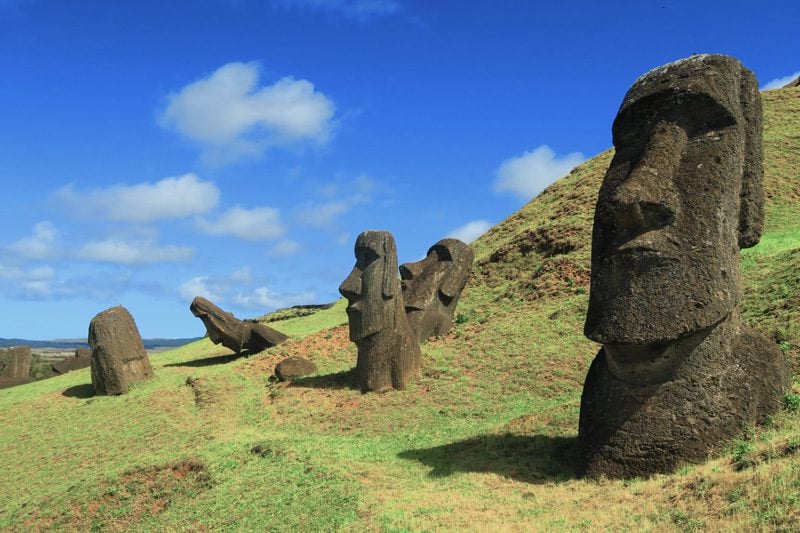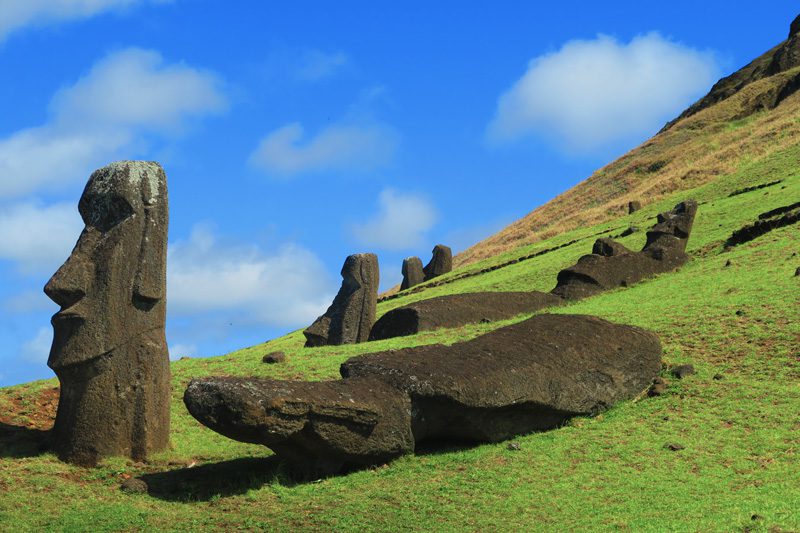 From Rano Raraku, we could see our next stop down on the coast – Ahu Tongariki, the most iconic temple in Easter Island.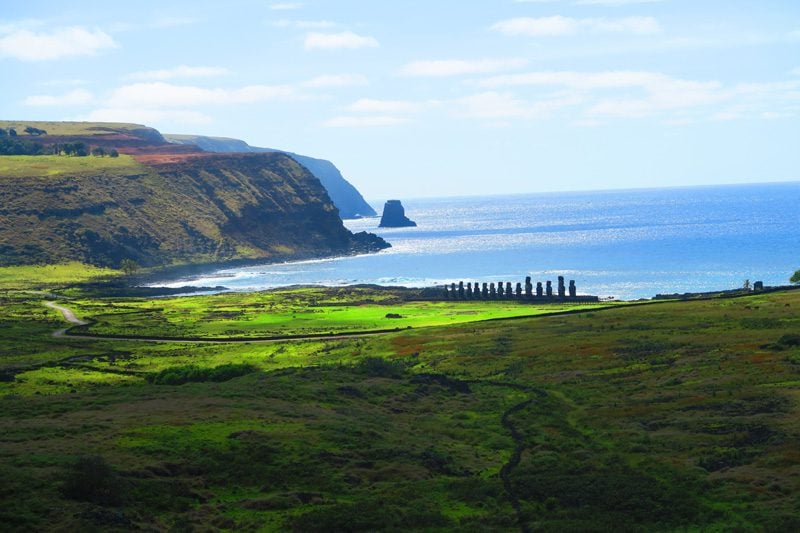 Ahu Tongariki is the largest temple on the island and its altar is adorned by 15 giant moai ranging from 40-88 tons in weight and averaging 7 meters in height. Walking around the statues it's simply mind-boggling to think how a so-called primitive culture could not only carve such monothetic statues but also transport and erect them on platforms.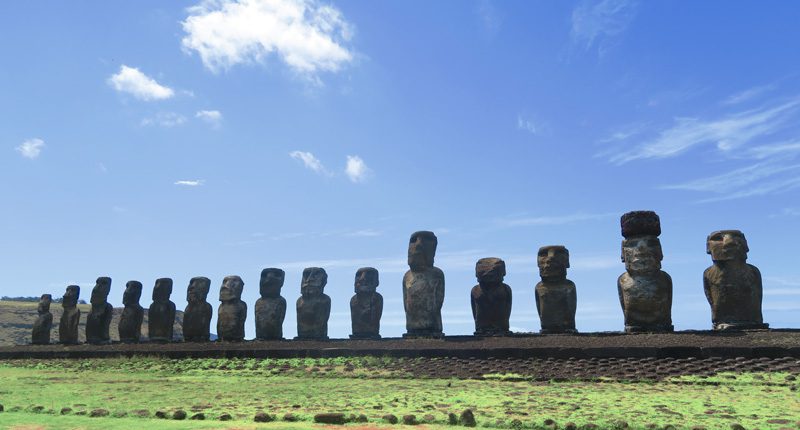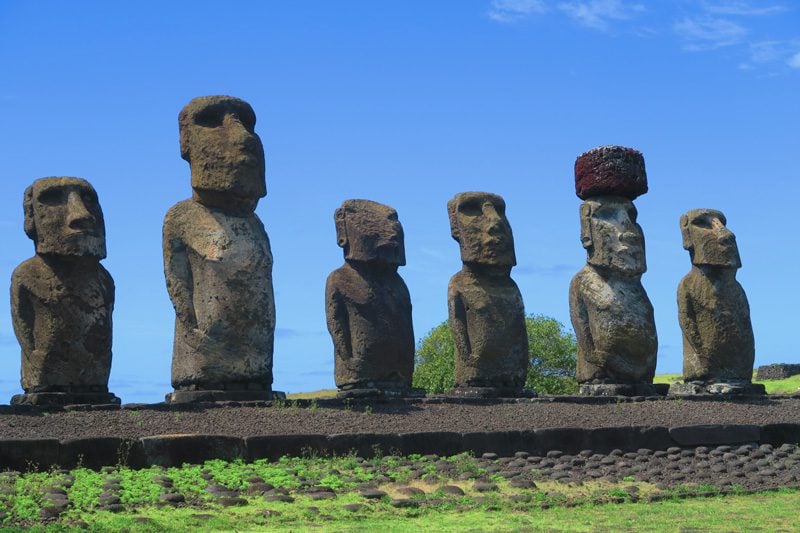 We wrapped up our visit to Easter Island at Anakena Beach, the only white sand beach on the island. It's only fitting we end our trip here as Anakena is where everything is thought to have started on Easter Island, the spot where the first king – Hotu Matua – and his followed landed after a very long voyage from Mangareva, some 2,600 to the west.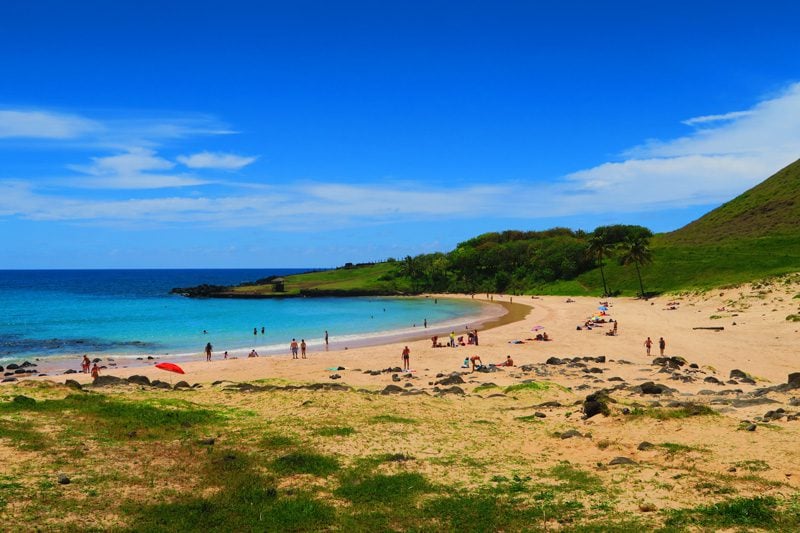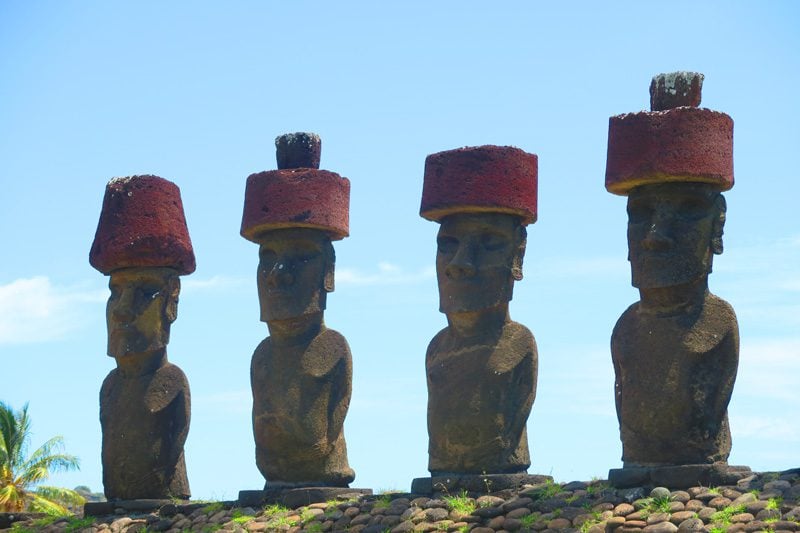 Anakena is also home to a fine-looking moai temple that was well-preserved thanks to the fine sand. Where else in the Pacific can your eyes see in the same frame a beautiful palm-fringed white sand beach and a temple created by an ancient culture whose mysteries we will likely never uncover.
Want to visit the South Pacific?
Here are a few resources to get you inspired.
---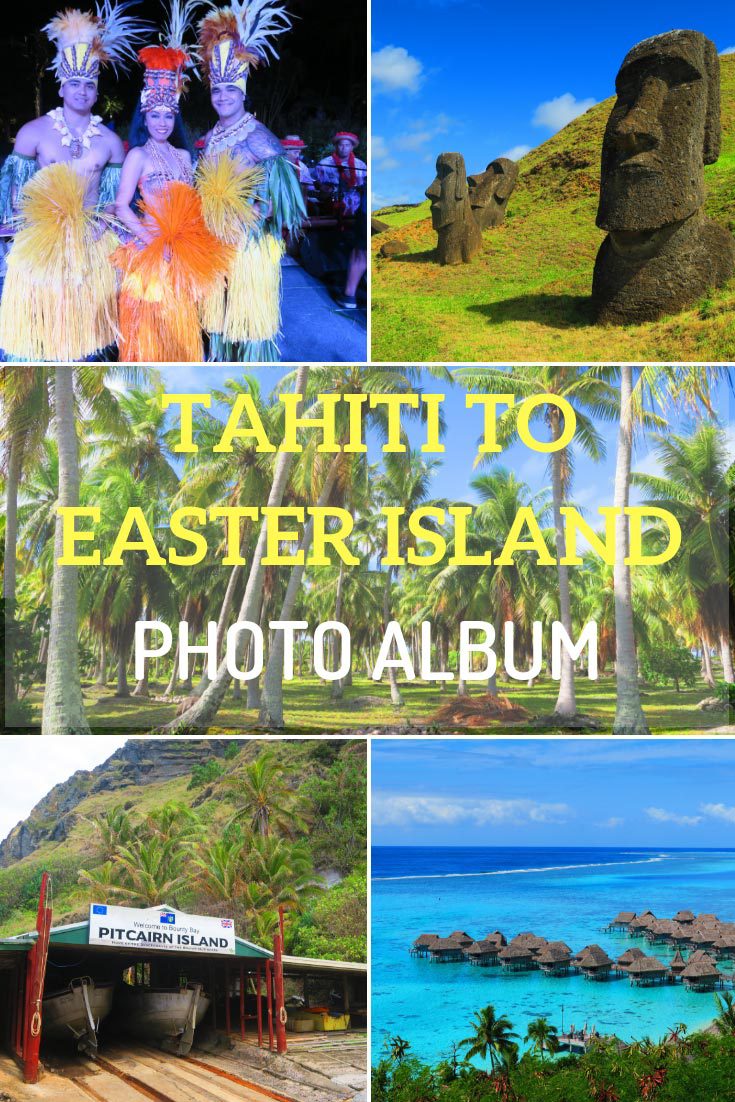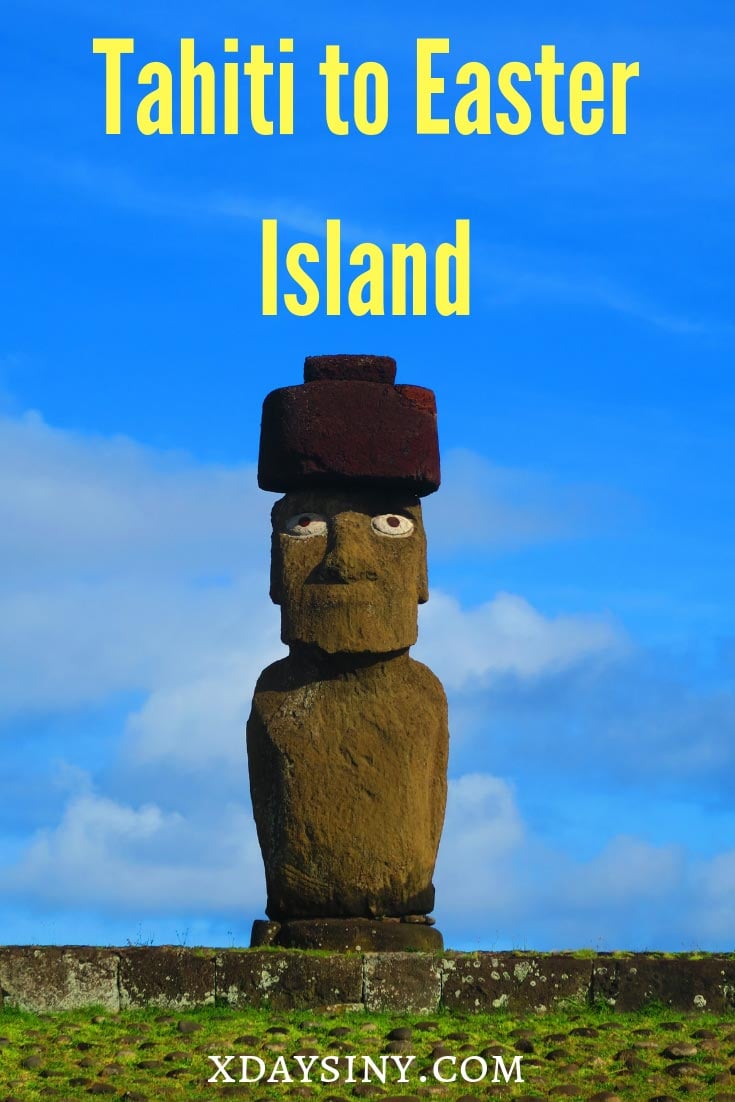 Pin These Images to Your Favorite Boards!