Top 10 Things To Do In Samoa
Beautiful Samoa is a tropical paradise where nature meets a proud and rich Polynesian culture. Floating at the heart of the South Pacific Ocean, a visit to Samoa is something you will never forget. I spent nearly a month in Samoa while backpacking across the South Pacific Islands, and here's my list of the top things to do in Samoa. Talofa!
Visiting Samoa? Start planning your trip to paradise with this in-depth Samoa Travel Guide!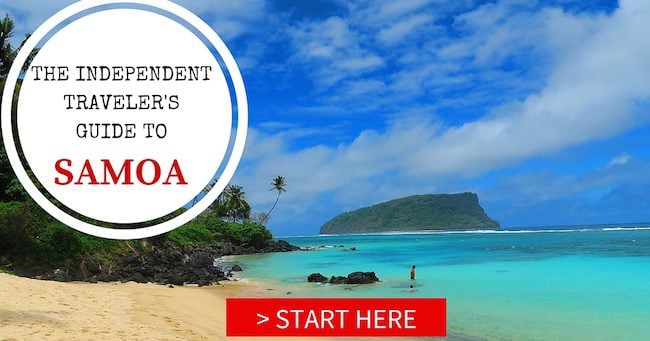 10. Shop In Apia's Markets
The best way to start your visit in any new destination is by checking out the local market. In Samoa's capital city of Apia, this means paying a visit to its three vibrant markets. Start your day bright and early with a visit to the local fish market. Watch as fishermen unload the bounty of the ocean, with enough fresh tuna, lobsters, and crabs to feed an entire army. The Maketi Fou is your prime spot for tropical fruits and vegetables, though you can also pick up some ready-to-eat taro and breadfruit while you're at it. After all, the ladies have been working hard all day to keep the flies away. Lastly, pay an afternoon visit to the flea market. It's a great place to stock up on island souvenirs and for watching young Samoans grab a greasy bite to eat before heading home after school.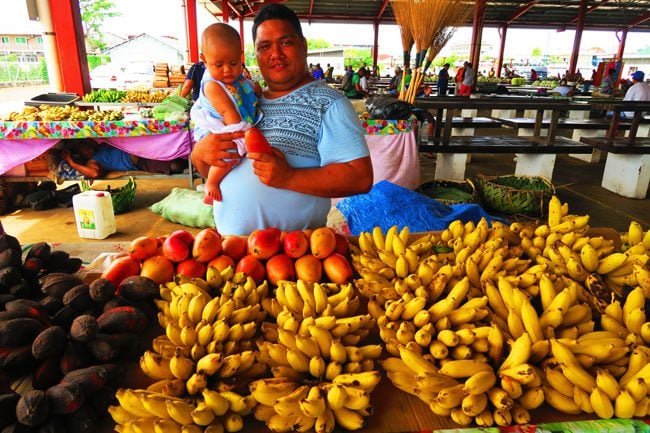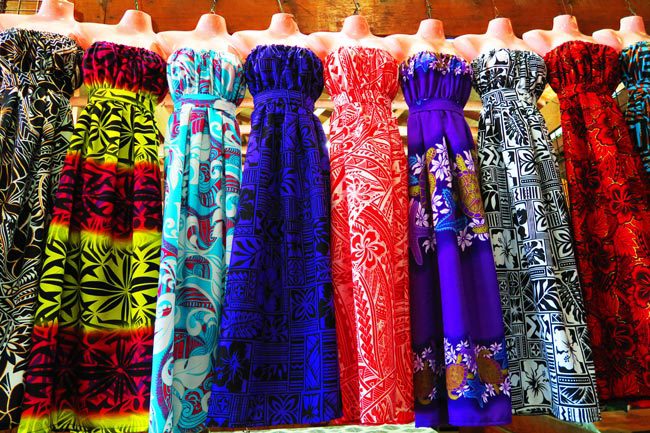 9. Learn About 'The Samoan Way' At The Cultural Village
A visit to the Samoan Cultural Village should be one of the first stops you make. Over the next couple of hours, your 'super Samoan' guides will take you to different stations where you'll learn all about fa'a Samoa – the Samoan Way. It's nothing like the Cosa Nostra, but this ancient code of behavior is actually the backbone of the Samoan culture, and these important lessons will put your fascinating visit to Samoa in the right context. You'll also prepare a traditional meal in an earth oven, do a bit of coconut weaving, get to see an amazing dance show and… well, I don't want to spoil everything. The Samoan Cultural Visit is absolutely free, so there are absolutely no excuses!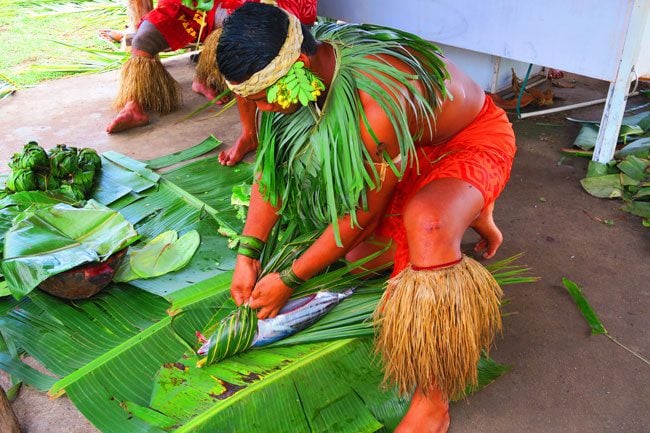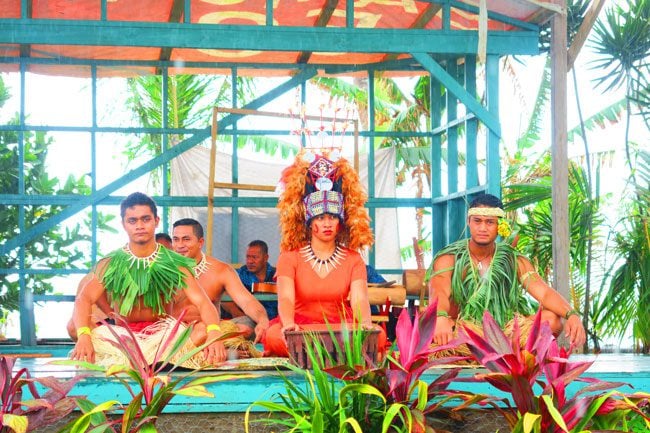 8. Ride The Bus
Riding the bus in Samoa is an experience you'll never forget. Sure, the intimidating Toyota trucks have surely seen better days since hitting the road decades ago, and the uncomfortable wooden benches will certainly leave their mark. But riding a bus in Samoa is not only a means of getting from point A to point B. The stereo blasting Samoan remixes to Western hits, the cargo you might pick up on the way, and the invisible seating etiquette that ensure tourists and elders always have a seat – are all part of a Samoan's DNA. So if you're a curious traveler, ride the bus at least once.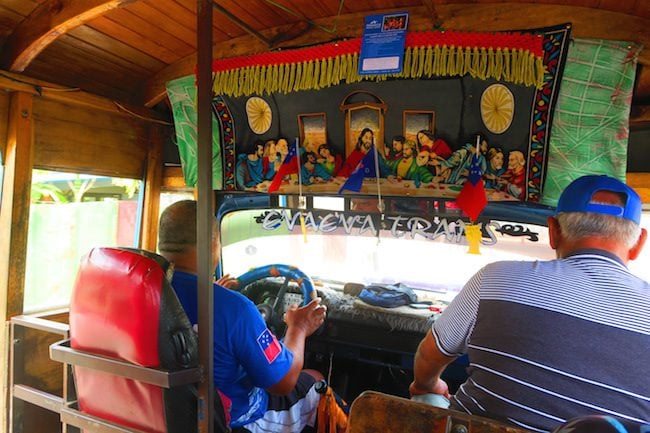 7. Spend Sunday With a Samoan Family
Do not be alarmed if you wake up early on a Sunday morning to smoke rising out of every village home. This is a perfectly normal occurrence in Samoa. Sunday in Samoa means family time. In the early morning hours, the boys will prepare the to'onai. This Sunday feast is mighty hard to prepare, requiring the preparation of coconut cream, taro, breadfruit, fish, and whatever else you feel like tossing in an earth oven. As the food slowly cooks, it's time to put on that lavalava skirt and head to church. Samoans love two things: family and church. Even if you're a nonbeliever, you'll be impressed by the strong sense of community and the singing talent of every Samoan. With the Lord's blessing, it's nothing but eating and chatting with your extended family until the stars come out at night. Want to experience this? Continue to #6.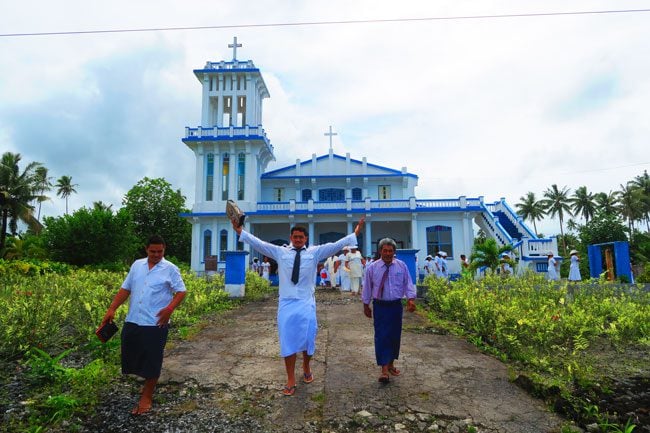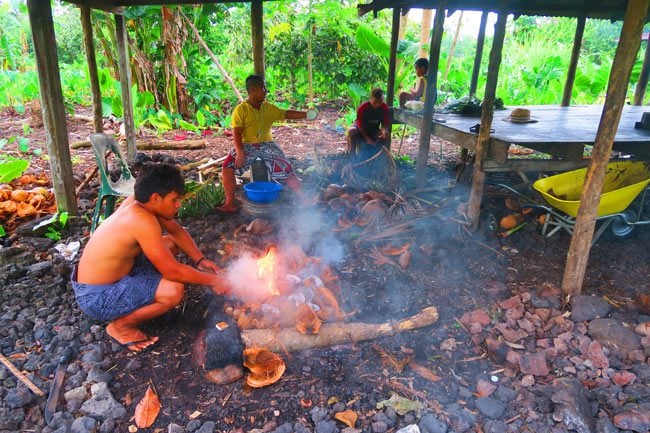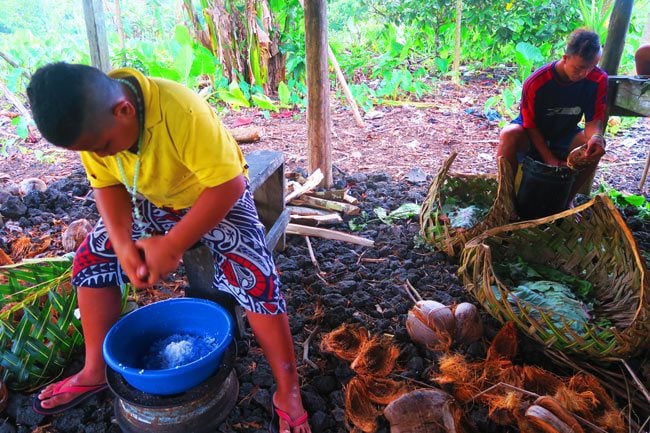 6. Stay at a Beach Fale
Pronounced fa-le and essentially meaning a simple hut, beach fale accommodations are ubiquitous in Samoa. Ranging from the ultra-simple to the semi luxurious, beach fales offer the chance to stay right on the beach. In fact, you'll be waking up at night to the sweet sounds of crashing waves and massive full moons rising over the horizon. Always including breakfast and dinner, staying at a beach fale is not only a great way to travel on a budget in Samoa, but it also gives you the chance to meet a real Samoan family and maybe even catch a traditional dance & fire show. You see, it's the extended family that operates these businesses, and if you've carefully chosen where you stay (that is if you read my Samoa Travel Guide), you might get to meet a Samoan chief or spend Sunday with the family.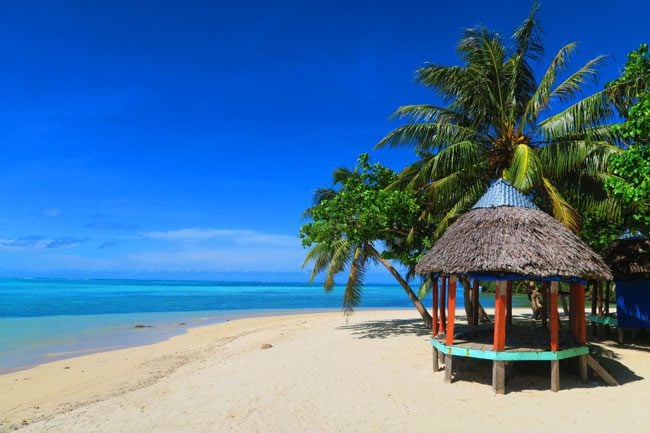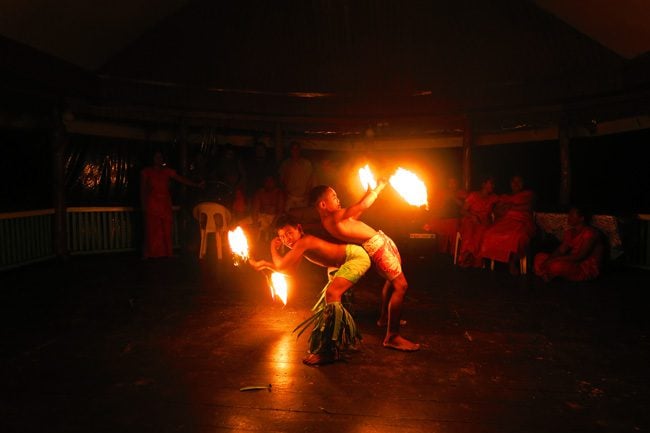 5. Scuba Dive With Sea Turtles
Since we are talking about a tropical South Pacific island, you can't really visit Samoa without checking out what's happening beneath the waves. While you can snorkel pretty much anywhere, the best scuba diving in Samoa is currently in Savaii. Book a spot with Dive Savaii and explore the beautiful reef around Manase. As you're cruising in and above coral-covered hills formed by the island's volcanic history, be on the lookout for sea turtles, stingrays, and even lionfish. An added bonus is the wreck of the John Williams V, a missionary boat that sailed from Apia to Savaii over Christmas and mistakenly crashed into the reef.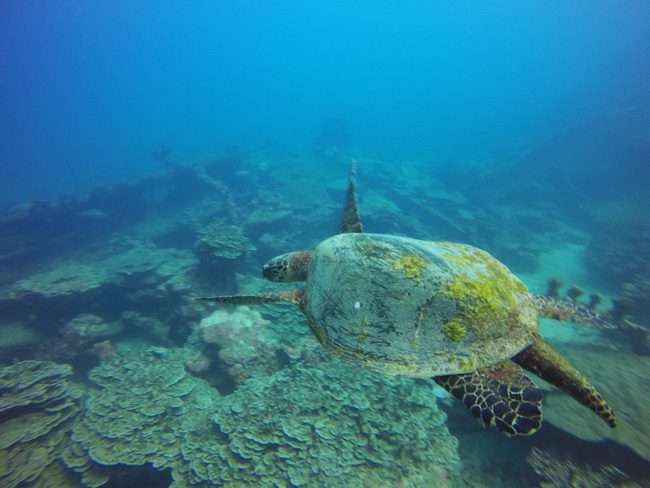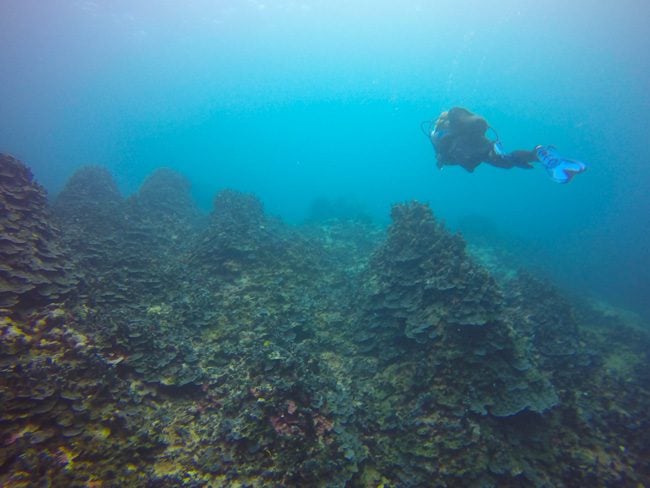 4. Roadtrip Around Savaii
Samoa's 'big island' is also one of the largest in the South Pacific. However, the wild island of Savaii is home to only a quarter of Samoa's already tiny population. It is said to be 'the real Samoa' and what better way to explore the island where 'fa'a Samoa' still rules, than on an epic tropical road trip. Your tour of the island will take you through villages where nothing seems to happen. It'll take you along sea smashed basaltic cliffs and blowholes that can toss a coconut 30 meters in the air. It'll lead you to pristine beaches and waterfalls to call your own. You'll meet local legends like the Crater Man, drive on massive lava fields and visit bizarre ancient grounds where the souls of the dead are believed to be carried to the afterlife. This is Savaii folks – as off the beaten track as it gets in Samoa!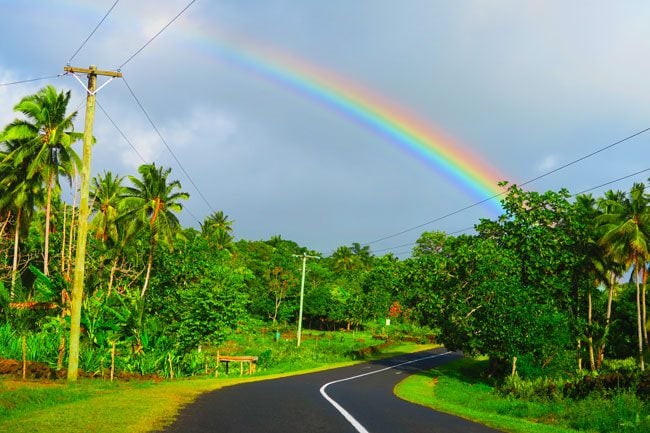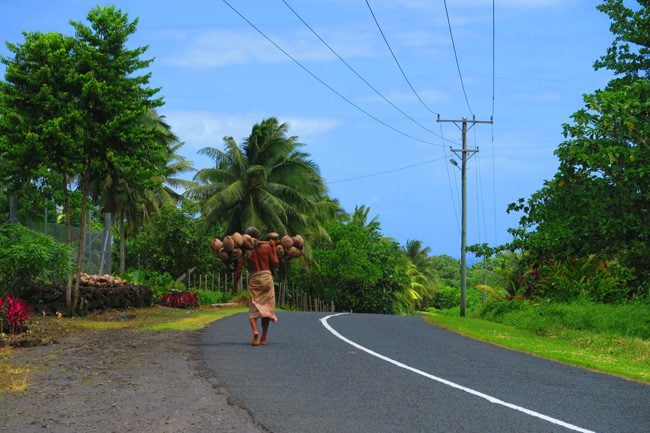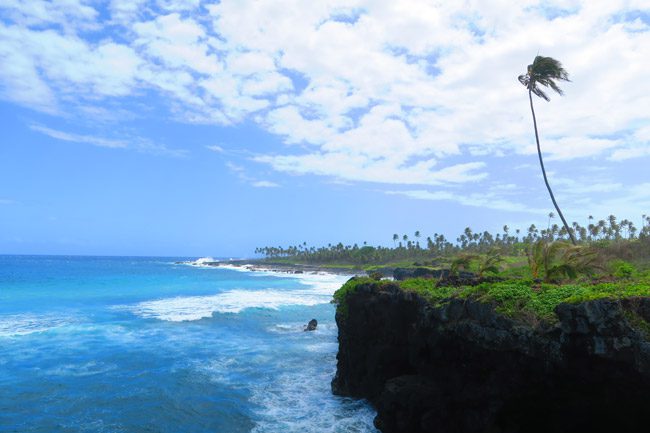 3. Chase Waterfalls
TLC suggested to not go chasing waterfalls, but in Samoa, it is a recommended activity. From the lush cloud-covered highlands, towering waterfalls cascade into fresh pools just like in a fantasy movie depicting paradise. The best waterfalls are found in Upolu Island, and you can even hike to the top of one of them and still make it back alive. The good news is that the island isn't very big, so you won't be faced with the dilemma of which one to visit. My favorite, you ask? That would be the Sopoaga Waterfall.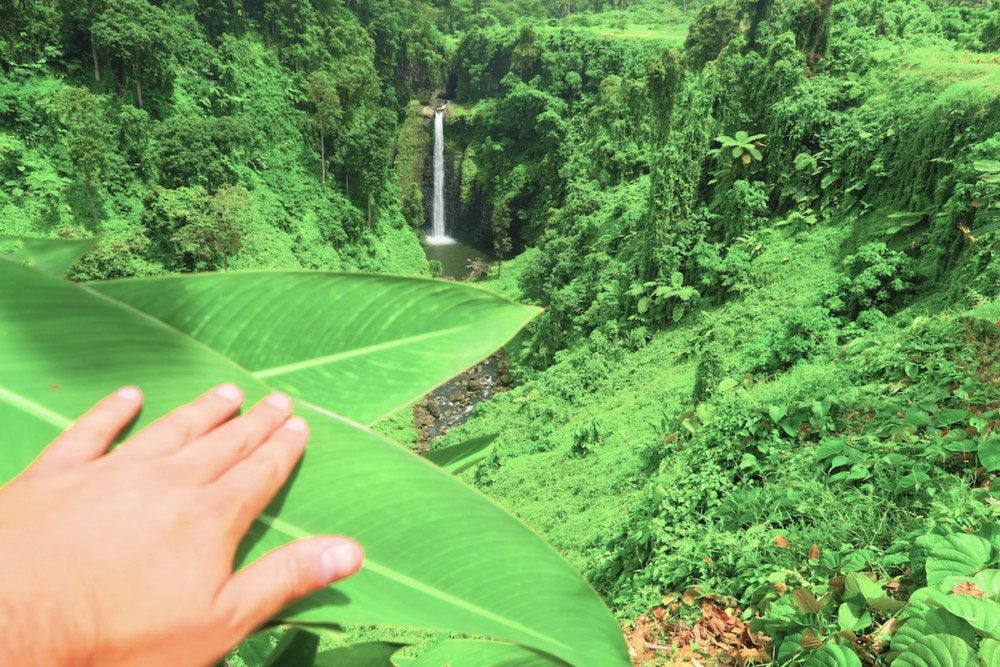 2. Swim In The To Sua Ocean Trench
Nature's 'South Pacific Department' is surely proud of the work they did on the To Sua Ocean Trench. Samoa's ambassador in travel magazines and lists of places to visit before you die, you can't really say you've been to Samoa until you've bathed in the aqua waters of the trench. So gather up some courage and step down the ladder into this secluded swimming hole. The trench is actually formed by two giant holes connected by a lava tube. The pool is fed by the nearby ocean, but down here, you'll be in your own little dimension.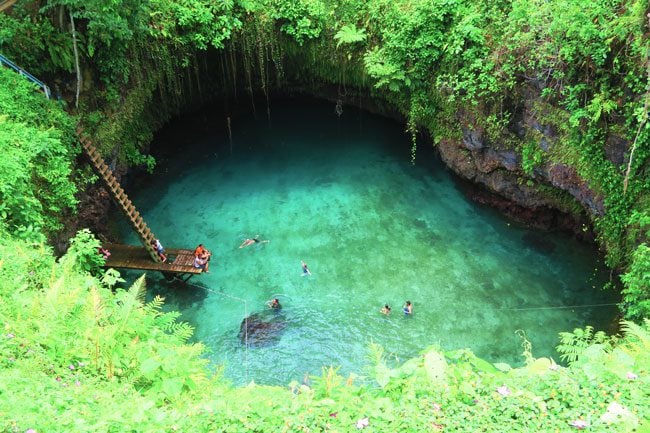 1. Find The Perfect Beach
Samoa is blessed with some of the finest-looking beaches I've ever seen, and believe me, I've seen quite a few tropical beaches in my lifetime. So no matter where you choose to park it, savor the time in paradise. This is as good as it gets. The best beaches in Samoa are found along the south coast of Upolu Island and around the village of Manase on the island of Savaii.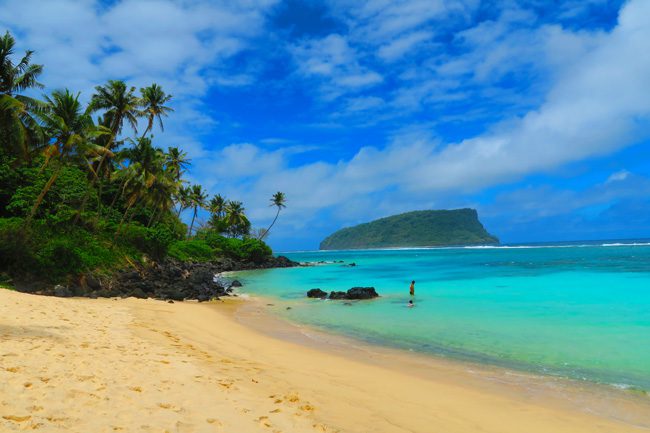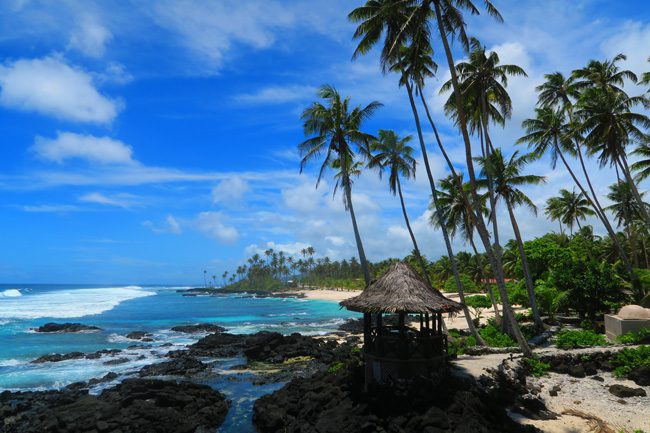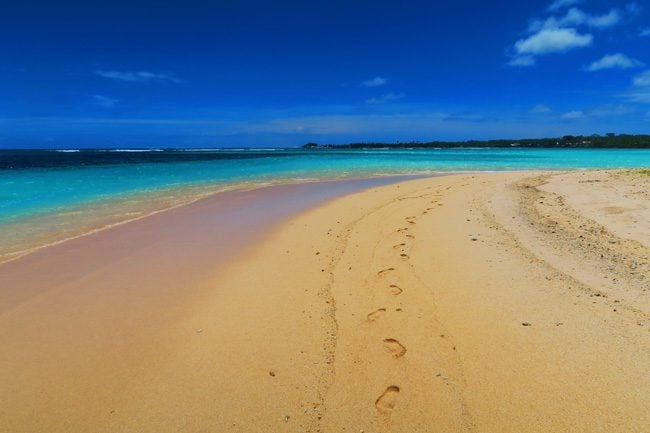 Ready To Visit?
So are you in love with Samoa by now? Though this magical destination has so much more things to see and do, those were the absolute top things to do in Samoa. If you're planning to visit, it means you have excellent taste. Start planning your holiday in Samoa with the Samoa Travel Guide, filled with useful tips, sample itineraries, and in-depth guides to the major islands!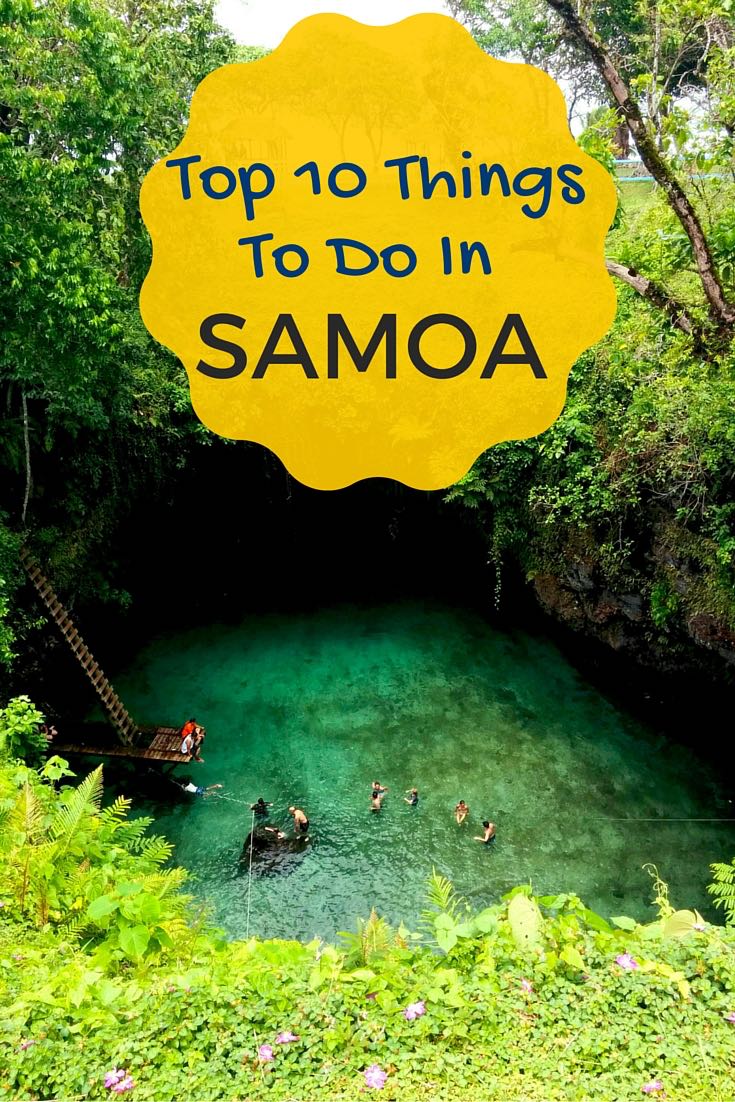 Pin These Images To Your Favorite Boards