Traveling in French Polynesia During COVID: Part 4 – Rurutu
This is the story of a six-week island-hopping journey in French Polynesia during COVID-19. In this post, we'll head to the Austral Islands and visit Rurutu. With an interesting geology and celebrity guests in the form of humpback whales, Rurutu is one of French Polynesia's most exciting destinations.
In the previous post, we explored Tikehau, a beautiful coral atoll famous for its pink sand beaches and rich marine life. In the fourth part of the series, we head to the Austral Islands, French Polynesia's southernmost archipelago that's seldom on the tourist path. We'll start with a visit to Rurutu, famous for its limestone caves and humpback whales.

Heading to French Polynesia? In-depth island guides to all 5 archipelagos await you, including sample itineraries and essential travel tips & tricks.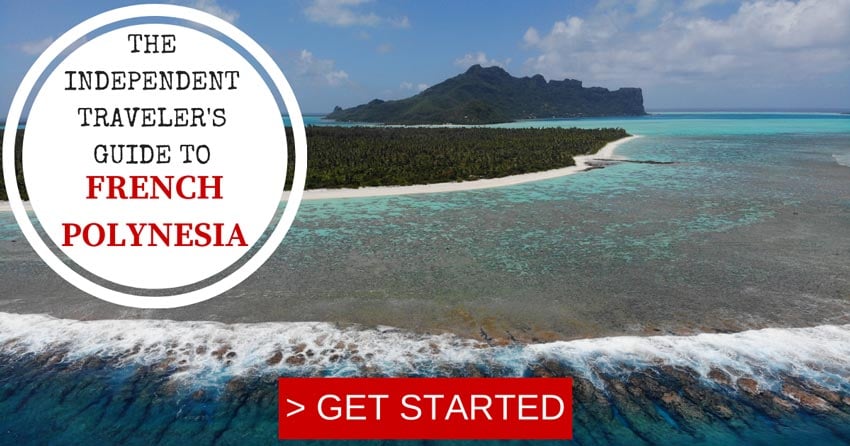 The last archipelago to be explored
The Austral Islands consist of five inhabited and two uninhabited islands that straddle the Tropic of Capricorn in a chain of submerged volcanoes running 800 miles long. This is the southernmost archipelago in French Polynesia. South of here, there's nothing but an empty ocean until you reach Antarctica.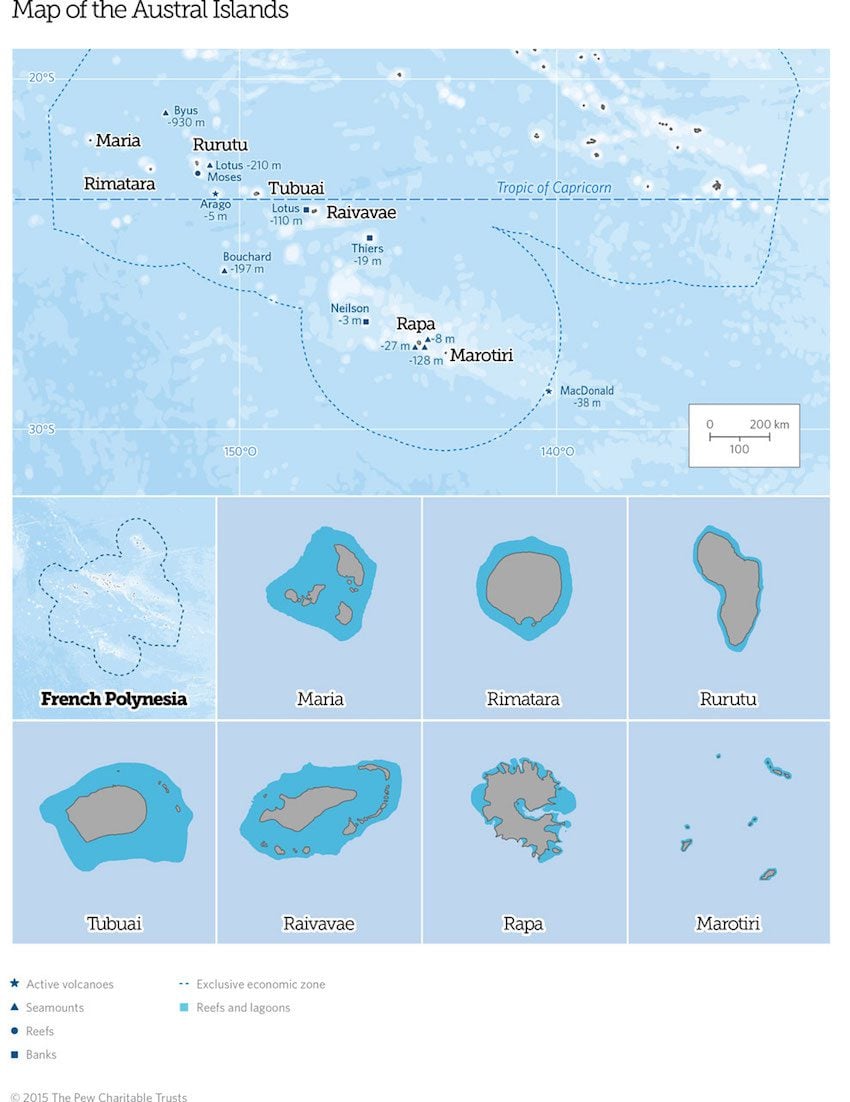 Due to the chain's remote location, the Austral Islands were the last to be settled by Polynesians. And just like the ancient navigators, visiting these islands will mark my conquest of all five of French Polynesia's archipelagos, having already visited the Society Islands, Tuamotu Atolls, Marquesas Islands, and the Gambier Islands.
Weather in the Austral Islands can be much different than elsewhere in French Polynesia as the range of temperature is far greater than anywhere else. The islands enjoy temperate weather and even spells of chill, the perfect conditions for fruits and vegetables that cannot be grown anywhere else in the territory. Within the archipelago, the islands have little resemblance to one another, providing a diverse experience for the few visitors that make it here.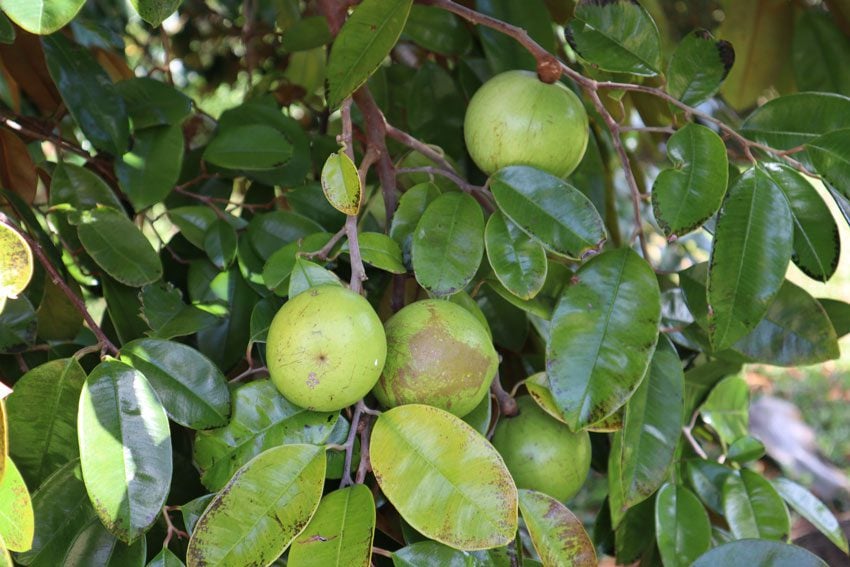 "Mini Africa"
The first stop on the Austral Islands tour is Rurutu, the archipelago's most visited island. From space, the shape of Rurutu resembles that of a "mini Africa". It is somewhat of an outlier in terms of geology with a fascinating story of how it came to be. It started off just like any other island in the South Pacific, formed by volcanic activity as the earth's plate moved over a hot spot.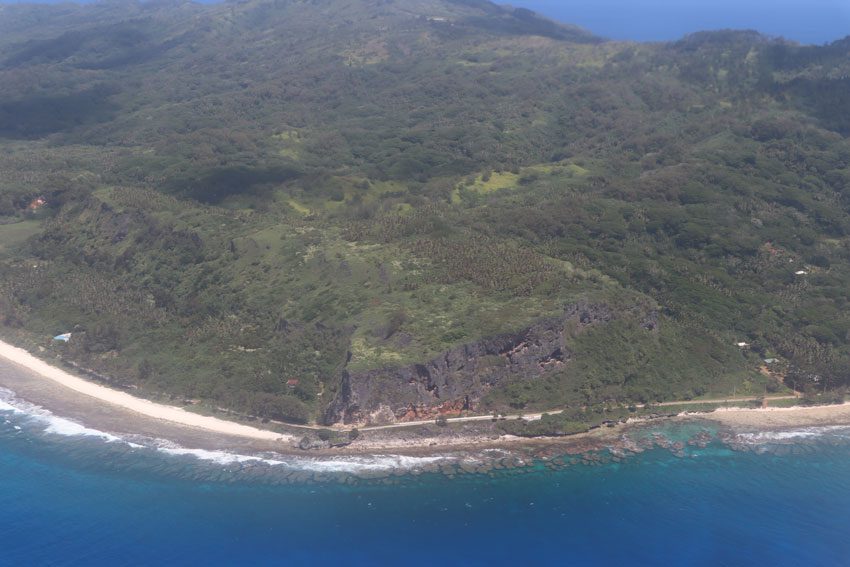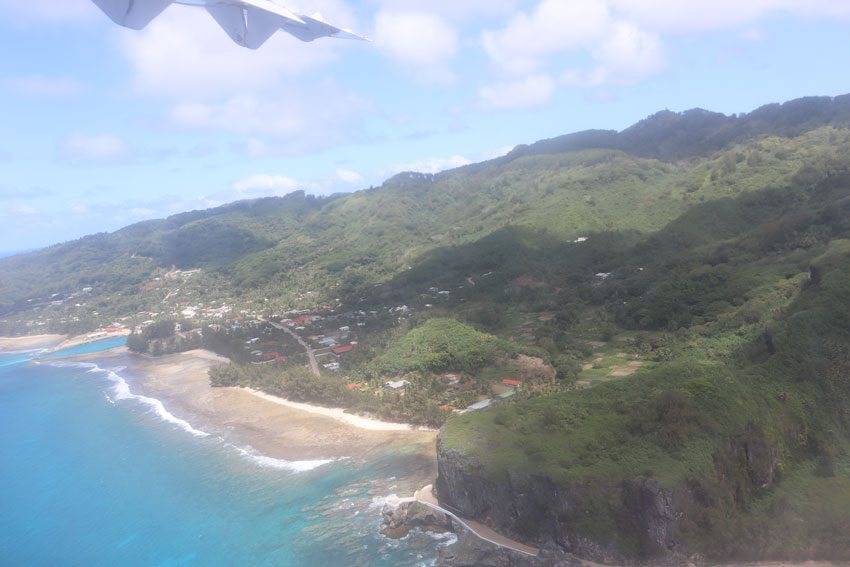 As the years passed, the original volcano sank to the depths, changing the island's status to that of a coral atoll. However, Mother Nature had second thoughts and decided to resurrect the island. A second movement above another hotspot, raised the coral reef to create high limestone cliffs that tower above sea level. It also fed a number of high peaks, forming the shape and composition of the island we see today.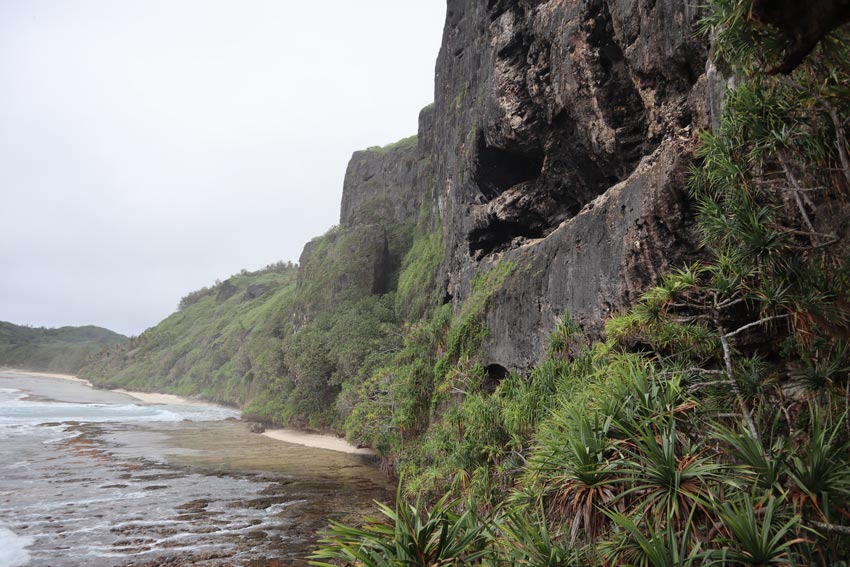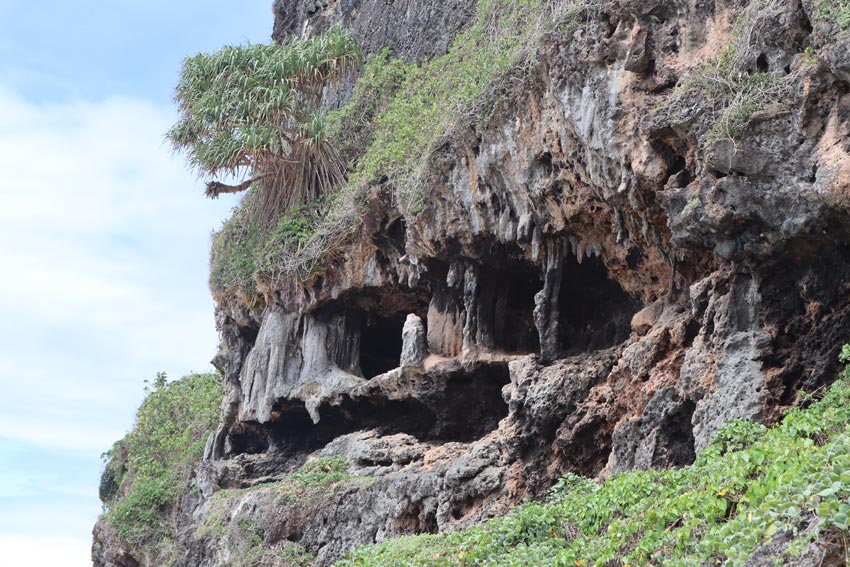 Whales, caves and lychee
Rurutu is now home to 2,500 residents and dozens of caves. Its fertile planes and temperate weather make it one of the prime sources of agricultural produce in French Polynesia. Everything is grown here, including tapioca, coffee, grapefruit, taro, breadfruit, vanilla, pineapple, and the "champagne" of the island – lychee. But the real pride of Rurutu is the humpback whale, a welcomed visitor between August to October. Thousands of whales head north from Antarctica every year and hundreds of them park it in Rurutu. It is one of the best places in the world to view and swim with humpback whales, the reason why relatively many tourists visit the island.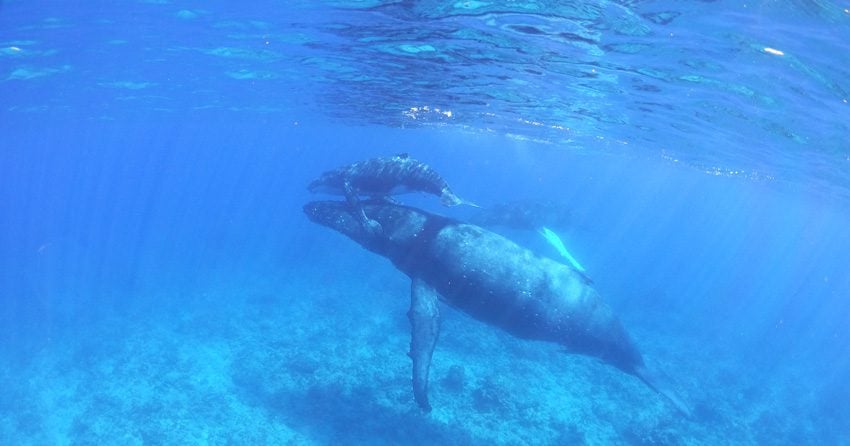 I wisely chose to stay at Vaitumu Village, more of a lodge than a pension, perfectly situated on a sandy beach where the reef breaks less than 50 meters away. With its manicured garden and constant breeze, I sleep like a baby for the next four nights thanks to waves crashing in a constant and soothing beat.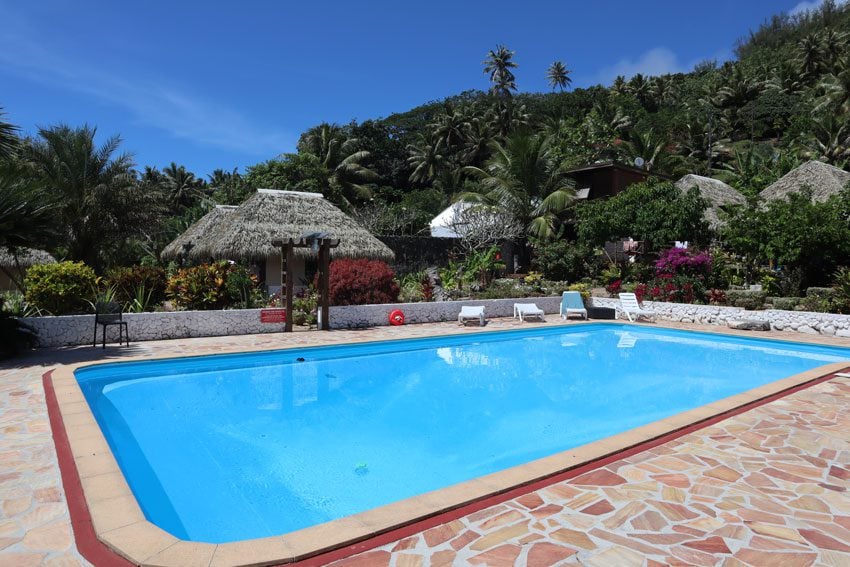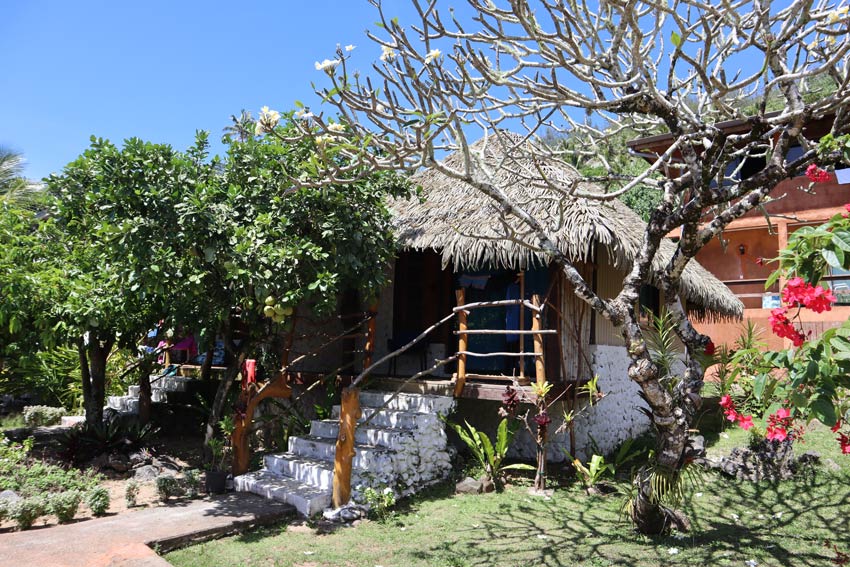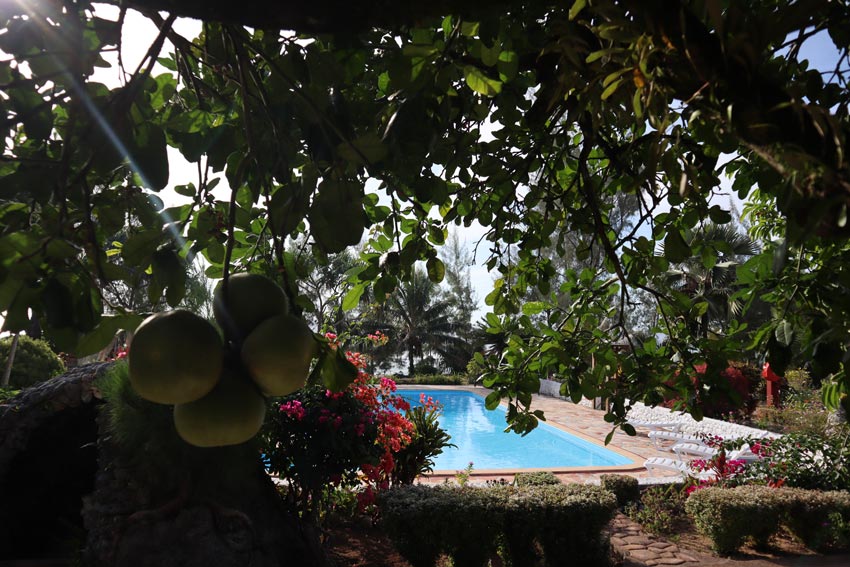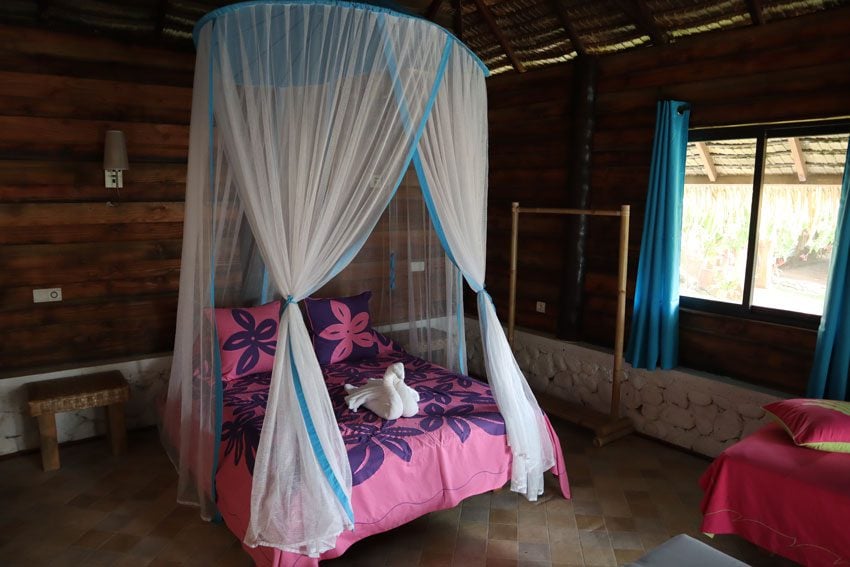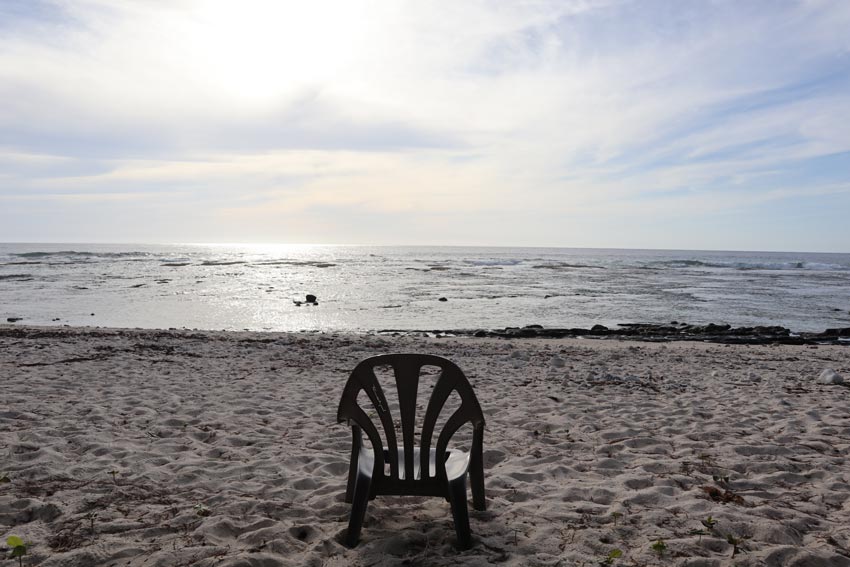 The first task at hand is to join an island tour and circle Rurutu to see what I'm up against. We stop at Ana A'eo, a magnificent limestone cave with impressive stalagmites and stalactites. It is now known as "Mitterrand's Cave", following a visit by the late French president in 1990.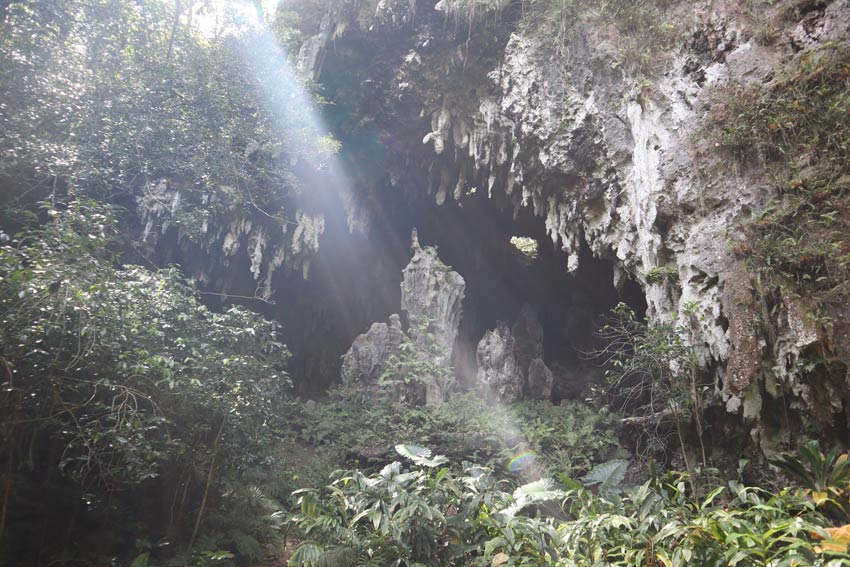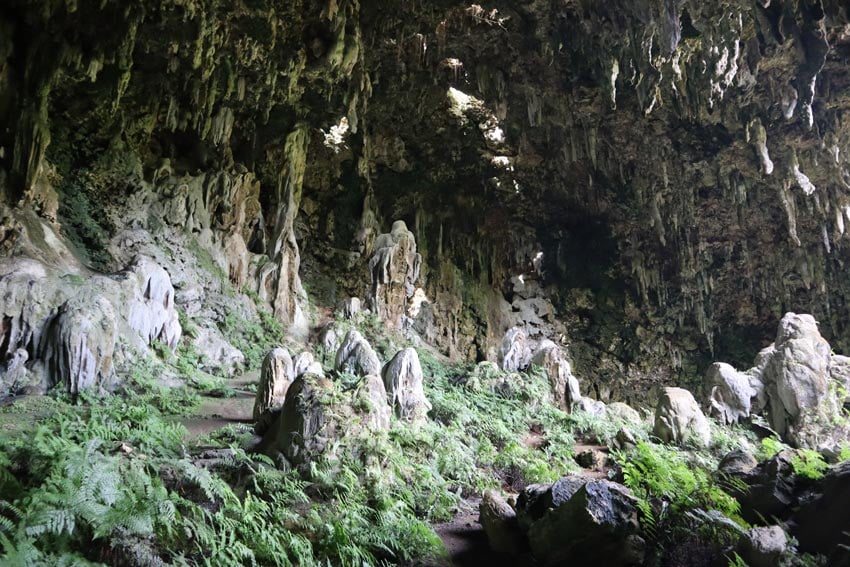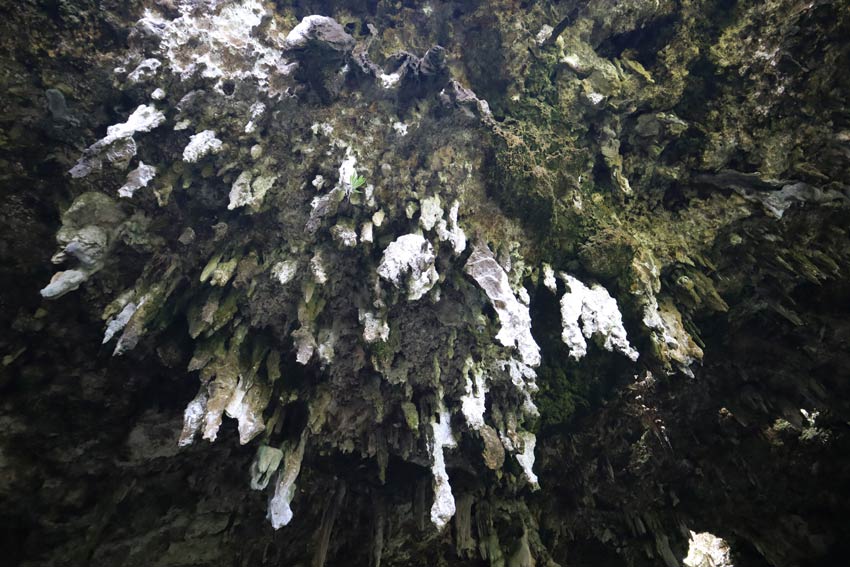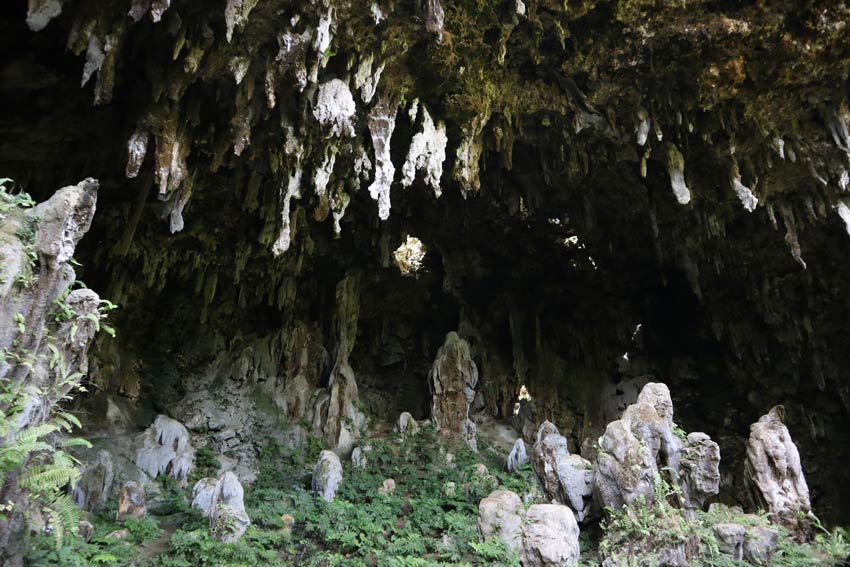 Not far from the cave, Marae Tararoa is a well-preserved ancient Polynesian temple said to have belonged to the last royal family of Rurutu.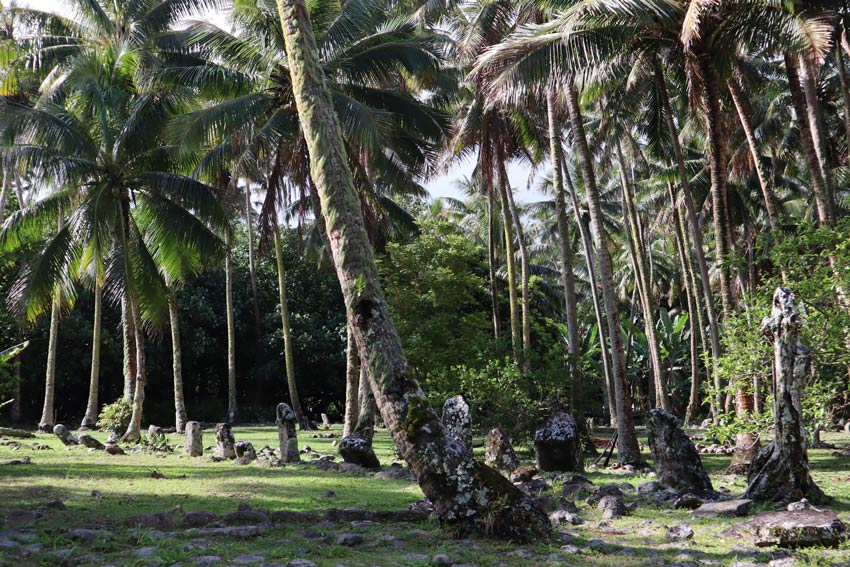 Continuing the drive, we pause at a roadside lookout to admire the view over Avera Bay, the most scenic section of Rurutu. We head down to the village to see some of the taro fields that are so abundant on the island. Every family in Rurutu has a plot of agricultural land for either private consumption or commercial use. It starts to make sense why we also see so many horses roaming the island. They were the first mode of land transportation in Rurutu, also used to move locally-grown produce around the island. They are still treasured by locals who enjoy taking them for a spin on the roadside and on the beaches.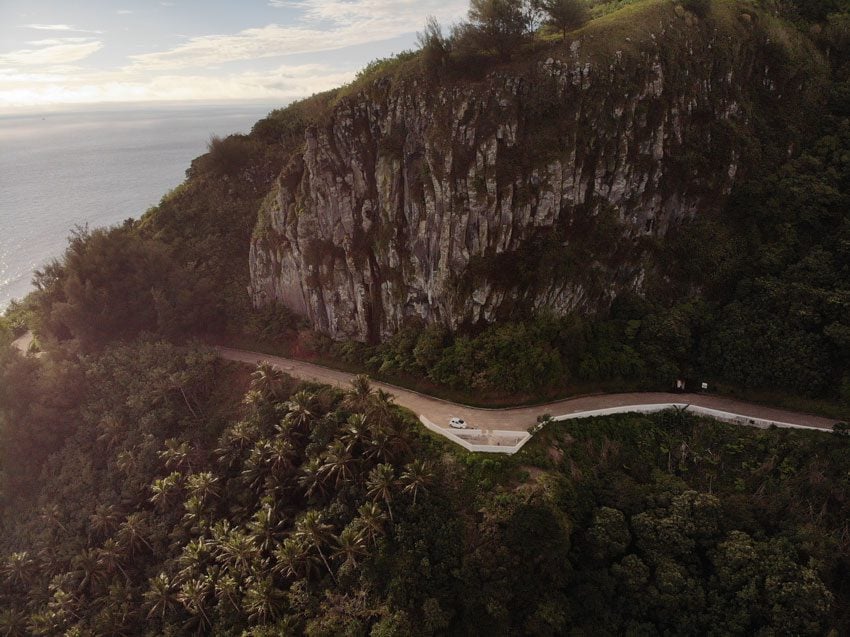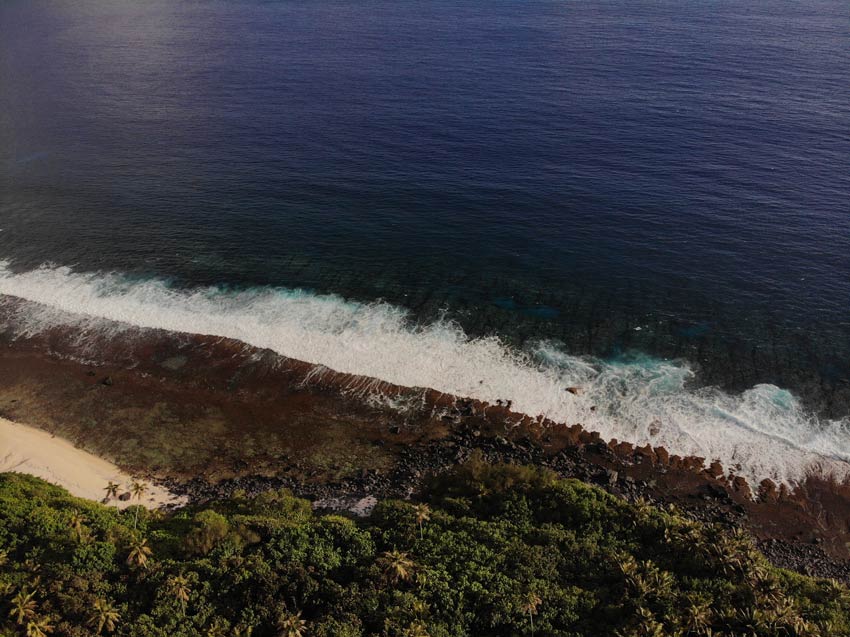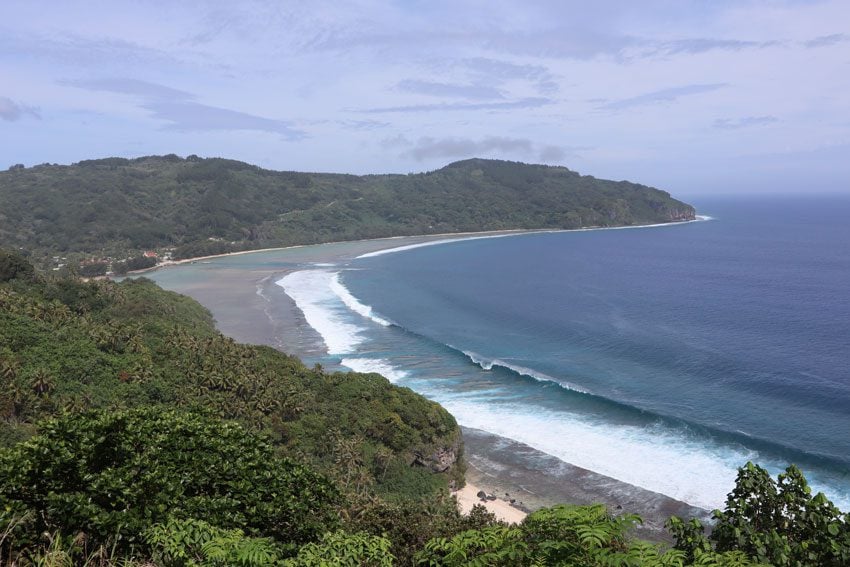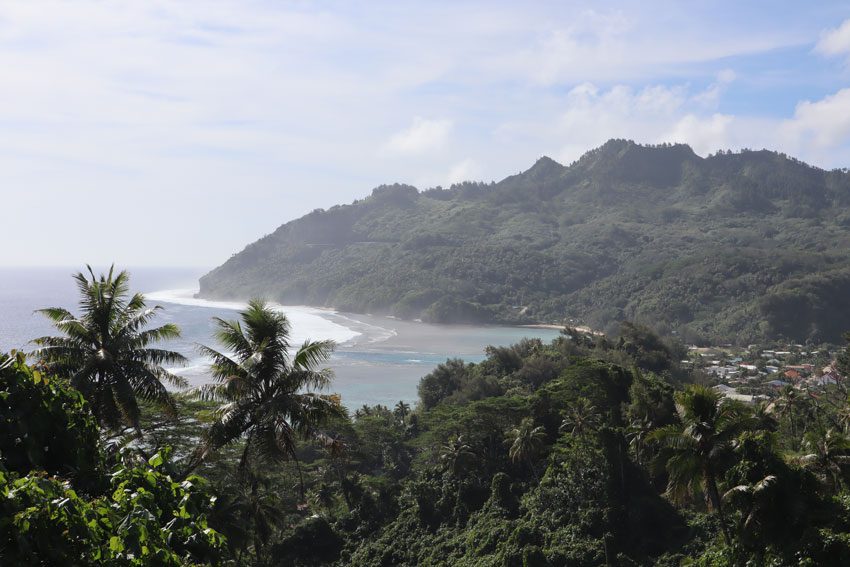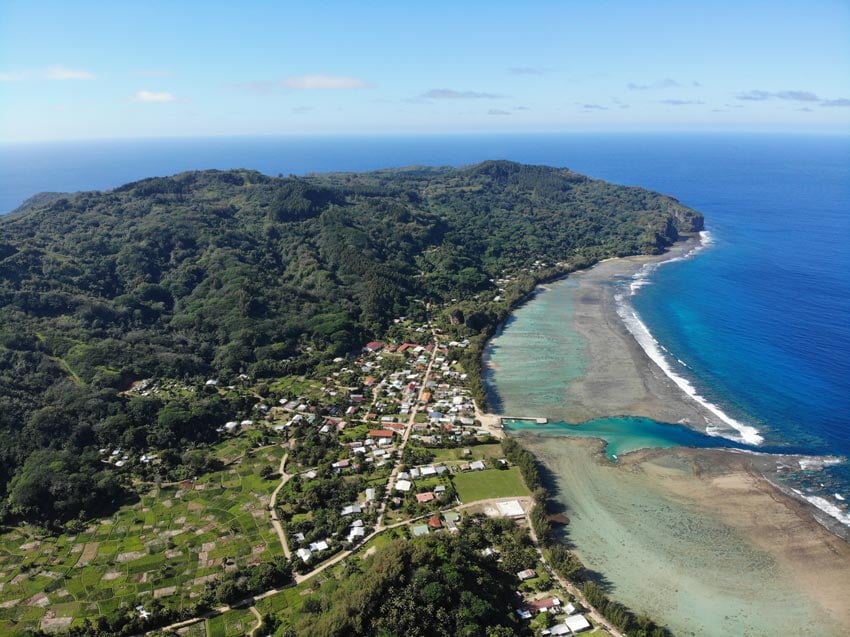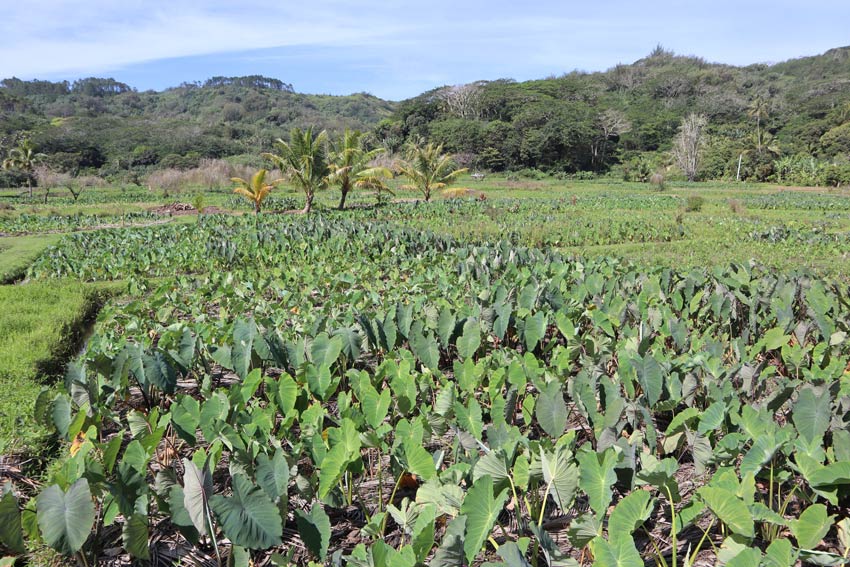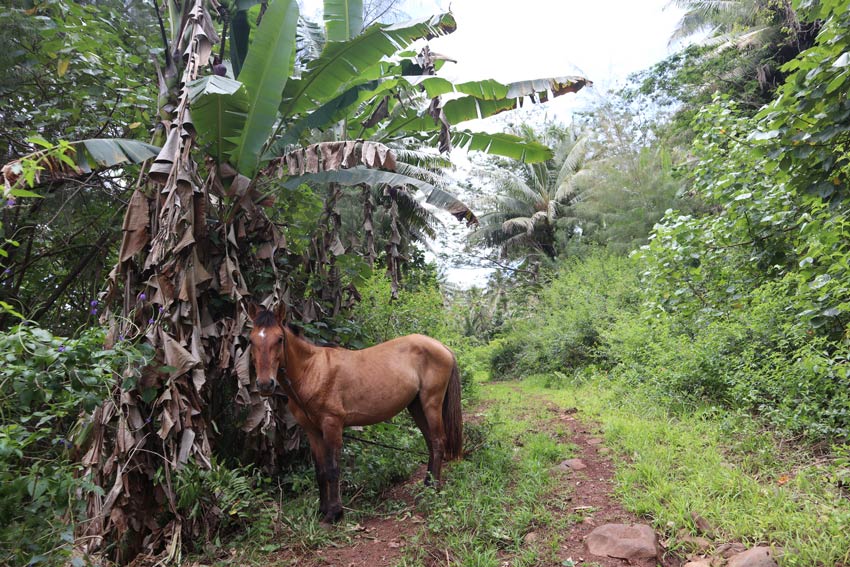 Avera Village is also home to an artisan center. The women of the Austral Islands are well known for pandanus weaving, especially for hats that are treasured in the archipelago and in Tahiti. They are a prized item for Sunday church service.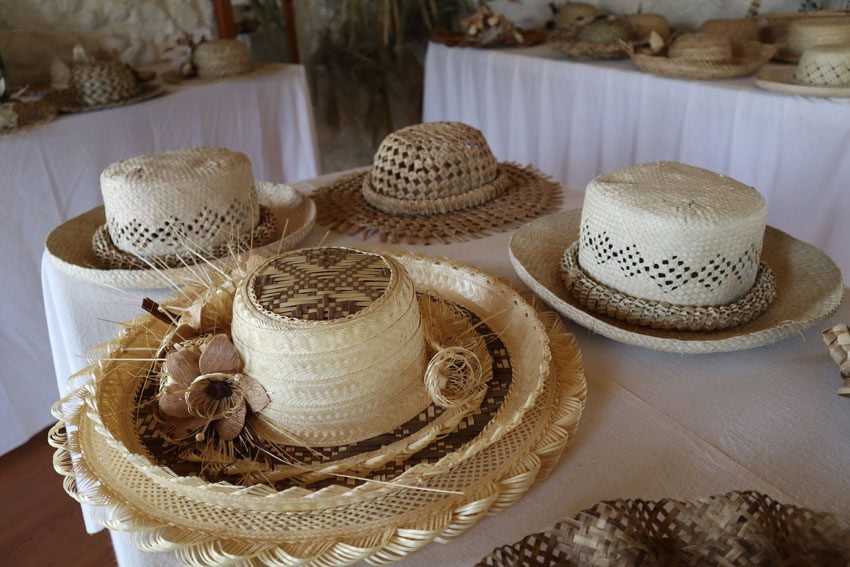 Everyone's my cousin!
As we continue the tour of the island, we learn about the ins and outs of life in Rurutu. Our guide tells us that practically everyone is related. After a few days on the island, you learn this to be true as every local mentions "their cousin" a few times in conversations. You can then imagine that marriage is a difficult task around here as a distant cousin must be found (they try to go for a fifth cousin and above). If none can be found to be suitable, an "imported match" from another island is possible.
But that's not where the matrimonial troubles end. Weddings are apparently a long and expensive affair in Rurutu. All of the island's families are invited for week-long festivities and, if the bride is from a neighboring island, the groom's family must pay their way as well. Families are said to save for two years before the green light is given. We were fascinated by this subject and continued our "Rururut 101" lesson as we rounded the island over a long section of dirt road cutting through acres of tropical vegetation.
Swimming with whales
For most visitors, the prime reason for coming to Rurutu is to swim with whales. For this experience, I meet renowned marine explorer and photographer Yves Lefèvre from Raie Manta Club. Yves has clocked more hours with whales than practically anyone in French Polynesia, having even worked with Jacques Cousteau. I asked Yves what are the chances of seeing whales this morning and he simply answers "100%".
Since the reef breaks so close to the shore in Rurutu, there is no need to go very far. Just after clearing the lagoon pass, we see a mother with her calf and immediately dive into the shallow waters to enjoy the spectacle. I can only describe this as a "moving experience". To be so close to these magnificent mammals who have traveled from so far away, just as I have, is something I will treasure forever.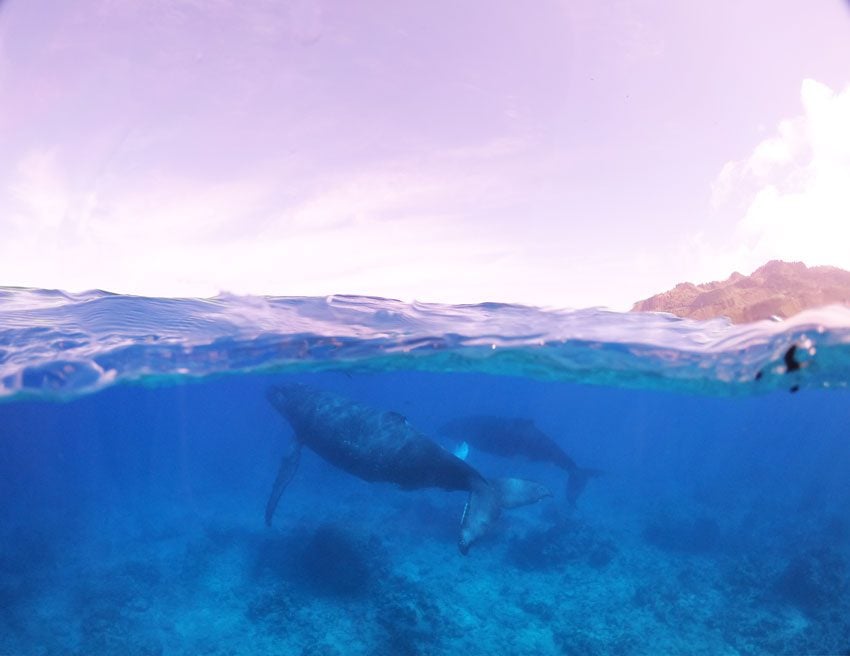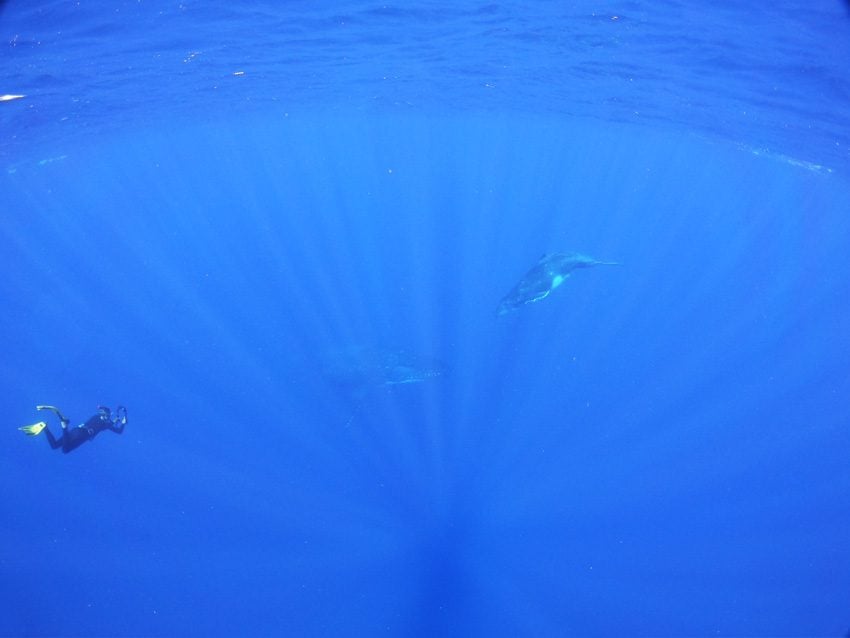 The calf was staying close to mom, gently rolling from her front to back only then to rise to the surface and dive once again. Very quickly, a male arrived to guard the family and a safe distance must be kept.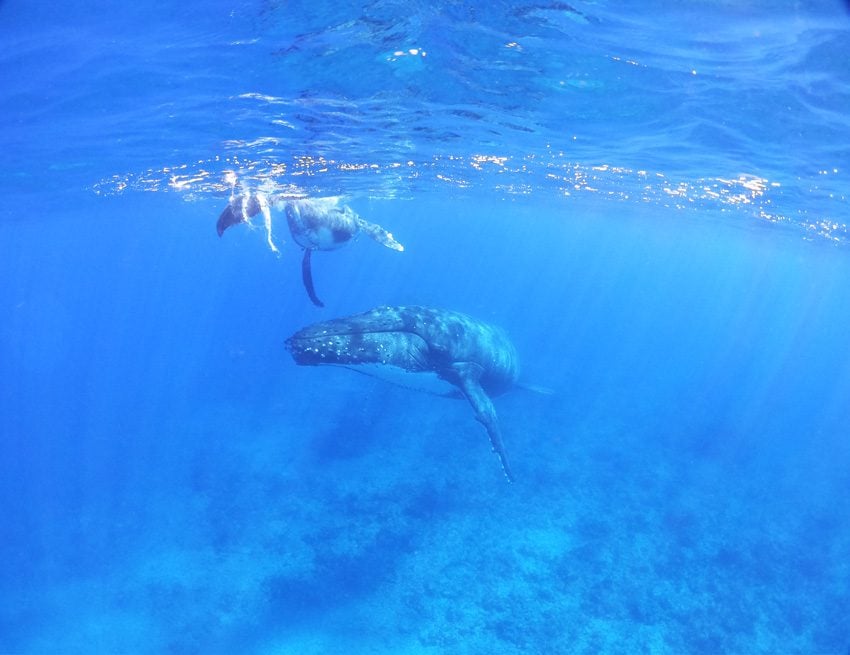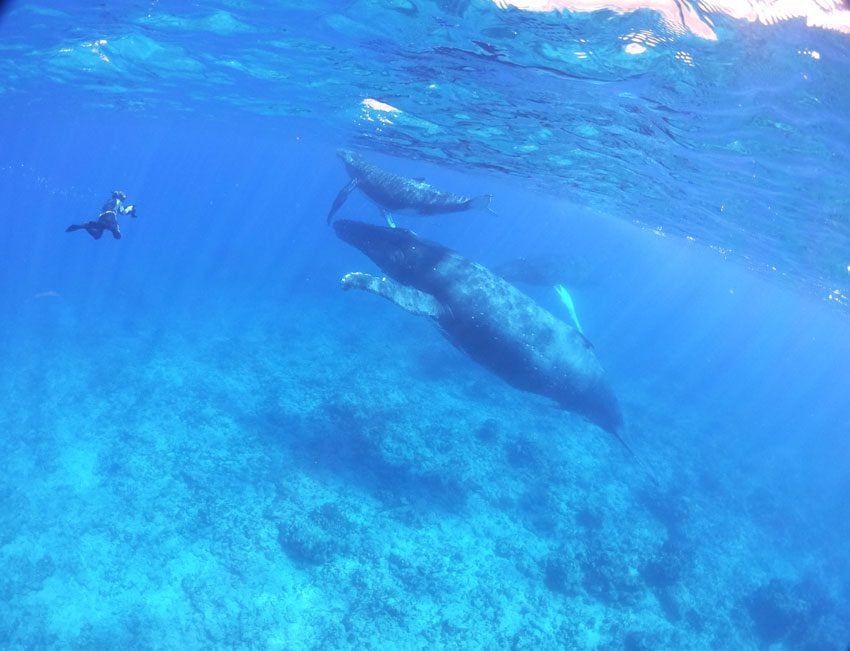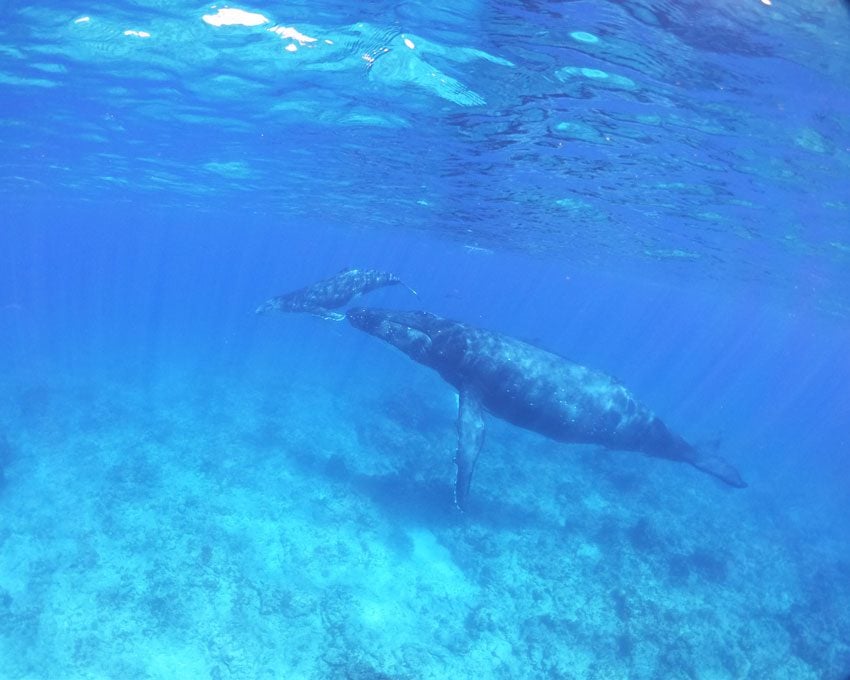 We stayed in the water for three hours, using our fins to move from one family to another. From the boat, we saw the whales occasionally breach the surface, getting the best of both worlds having also seen them underwater. Yves tells me that whales migrate to the warm waters of Polynesia not in search of food but in search of comfort. There is no abundance of food for them here and the mother will lose 30% of her body weight in a single season before heading back to Antarctica.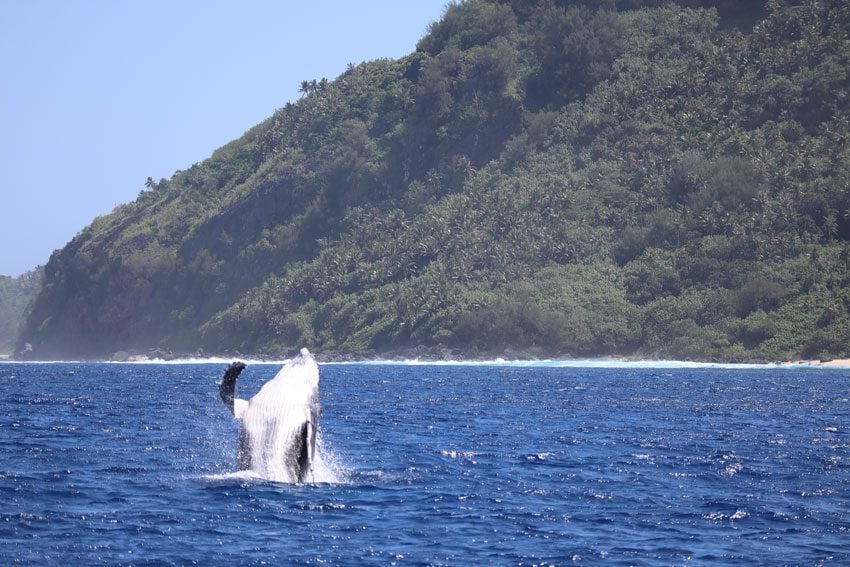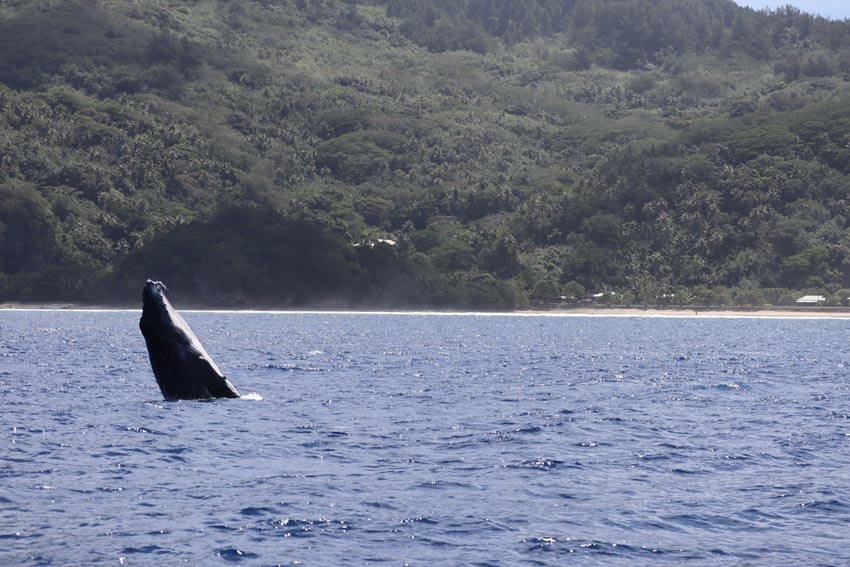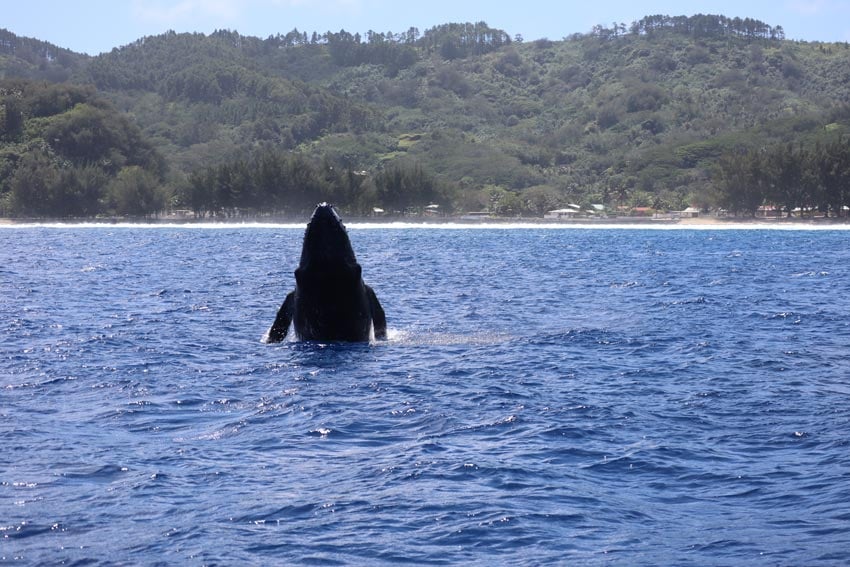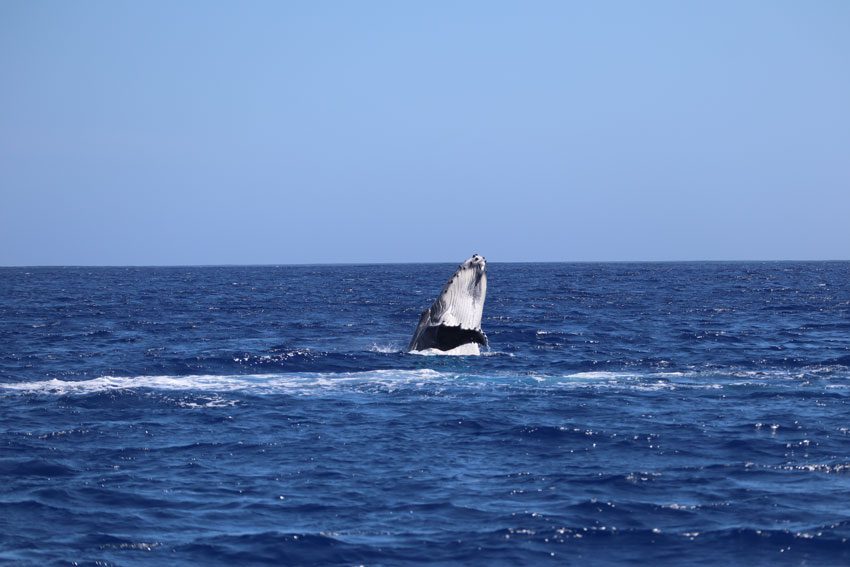 The Monster Cave & the Secret Cave
"Mitterrand's Cave", seen on the island tour, was impressive and all, but it's time to raise the stakes and visit two of Rurutu's finest works. I met Aivanaa Vanaa bright and early at the lodge. Aivanaa is the best cave guide in Rurutu and on this day, he brings his son, Teoneroa, who speaks better English than dad and who is a few weeks away from enlisting in the French army.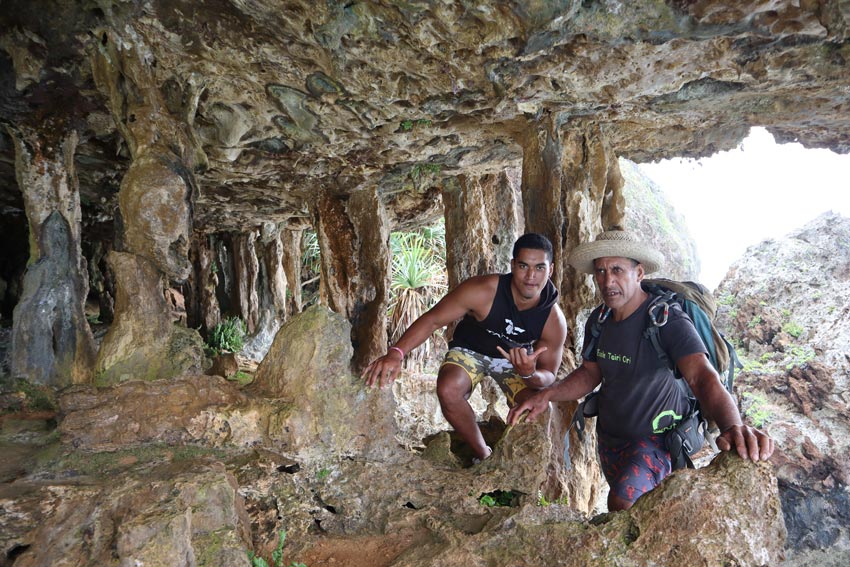 We pick up "the lost trail" on the beach not far from Moerai village and climb on razor-sharp coral blocks to get to Ana Mōuo with its deep amphitheater cavern, stalactites and stalagmites, and generous calcium deposits that have formed shapes and patterns over the ages.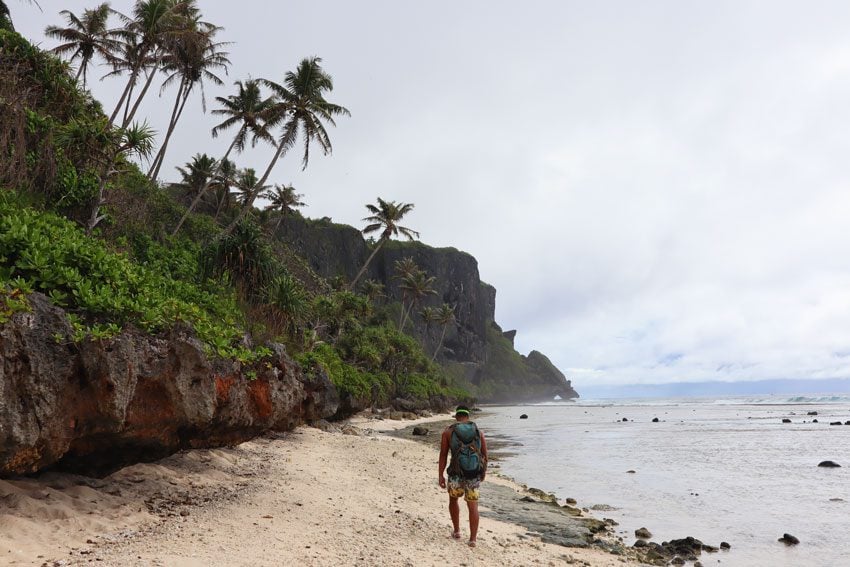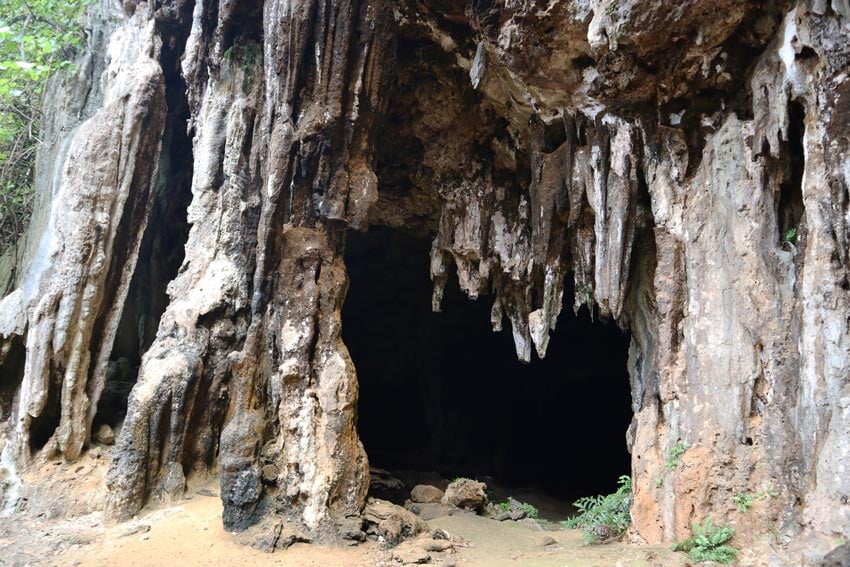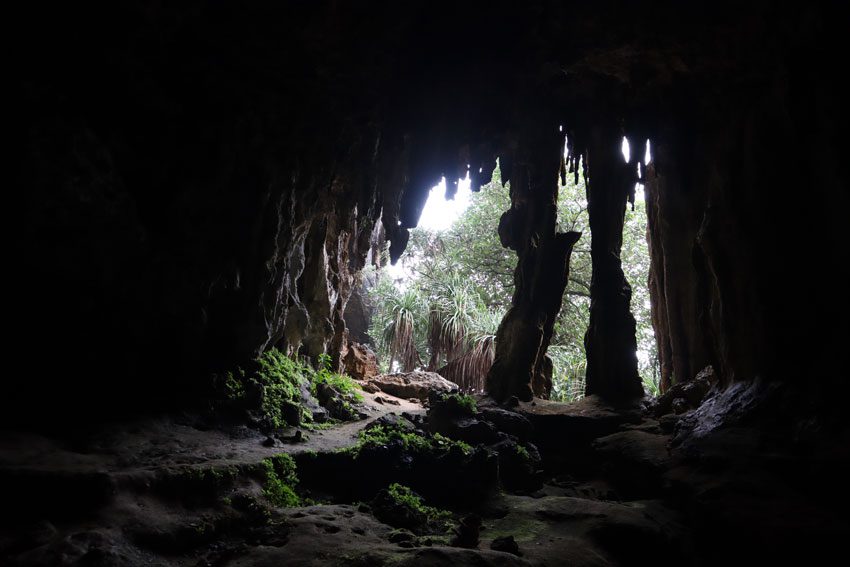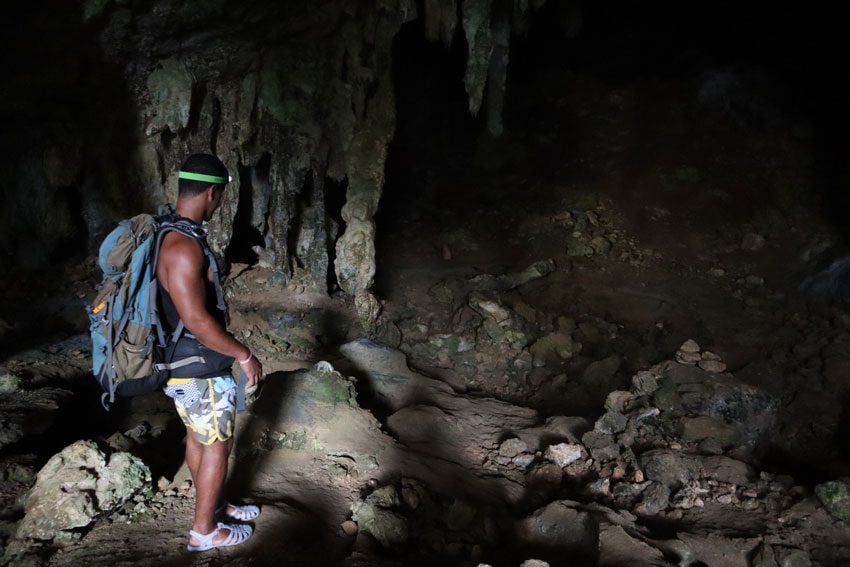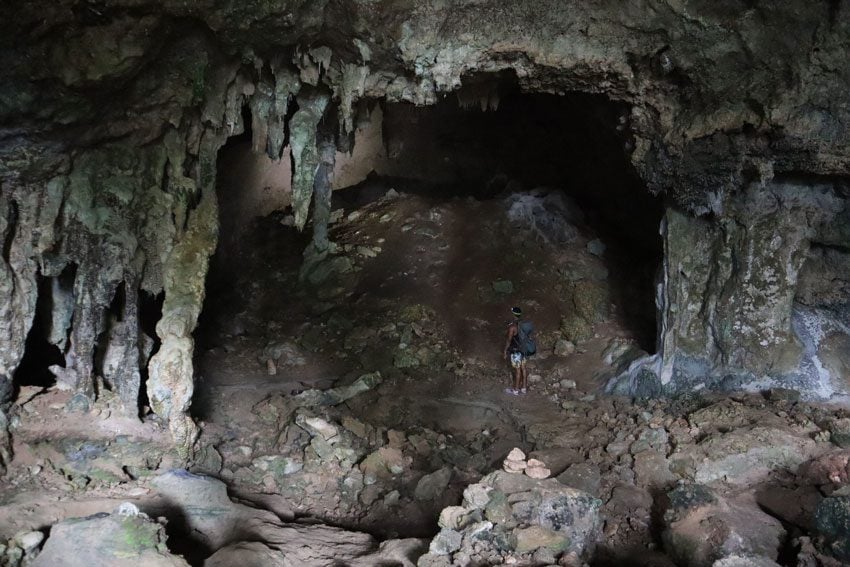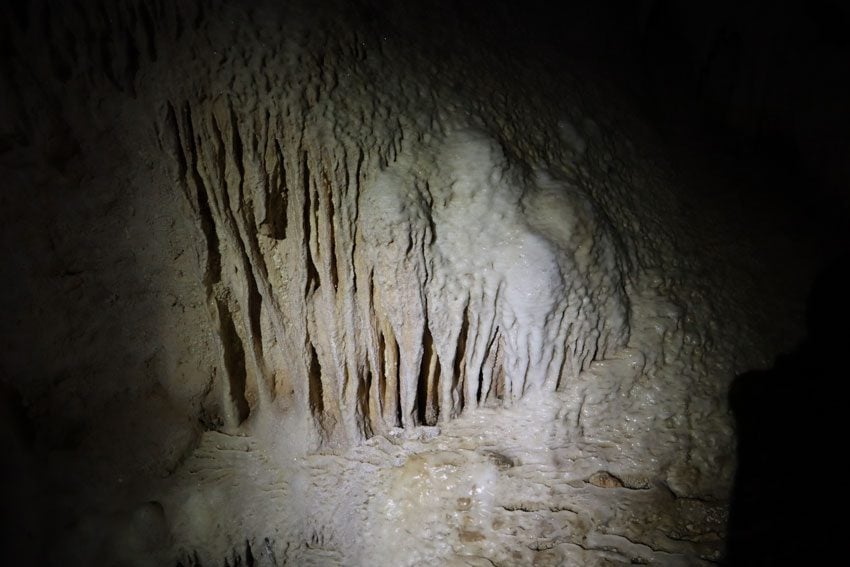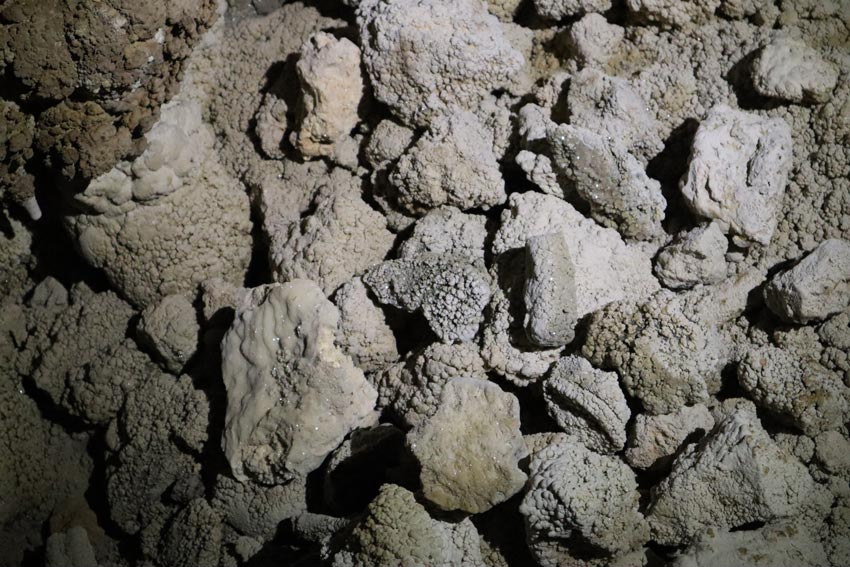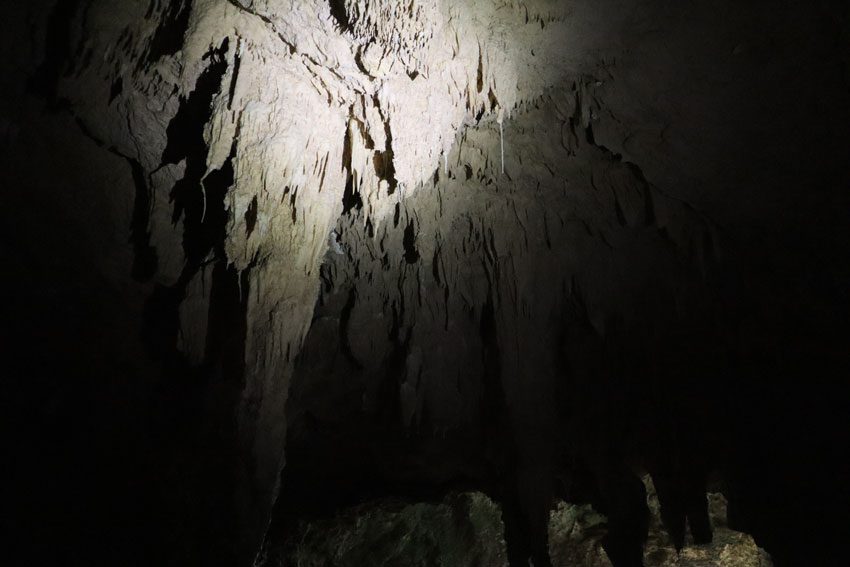 We continue on the lost trail, having to squeeze through boulders from time to time, and eventually reach the Monster Cave. Looking at it from the exterior, it's easy to understand how this cave got its nickname, resembling the full head of a dinosaur or dragon of some sort. Inside the cave, the "monster's teeth" are to be carefully negotiated. Despite Rurutu's remoteness, the Monster Cave is often featured in publications promoting tourism in French Polynesia.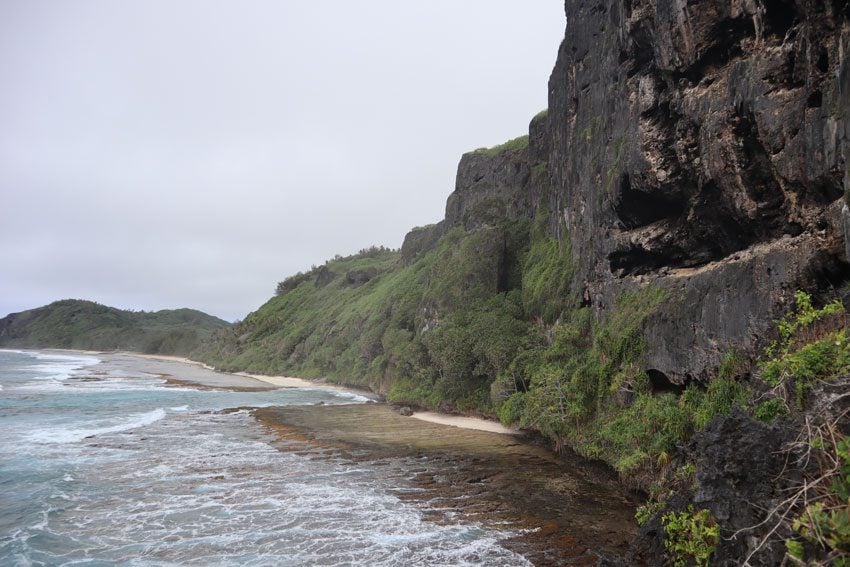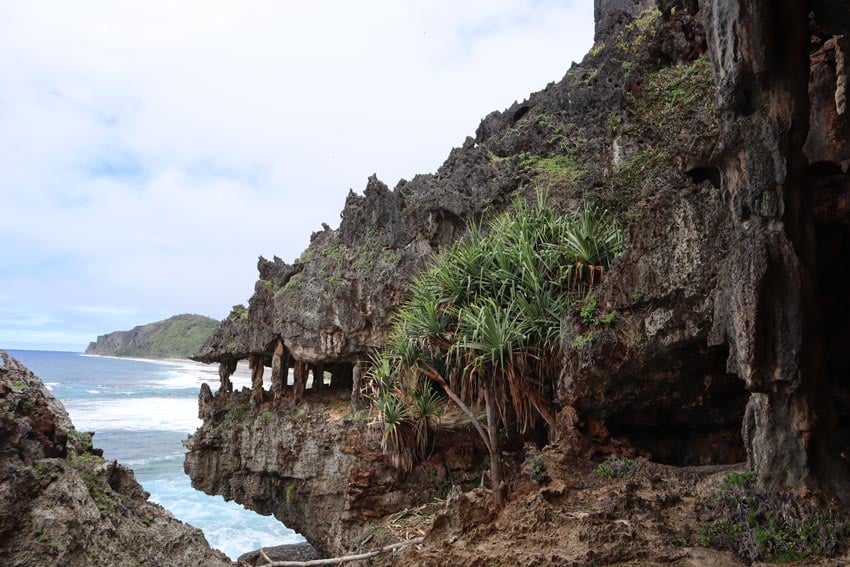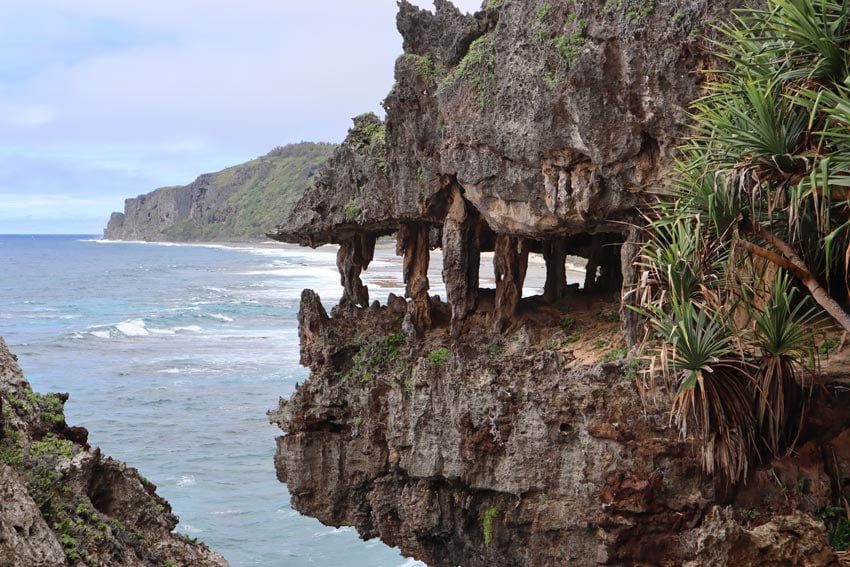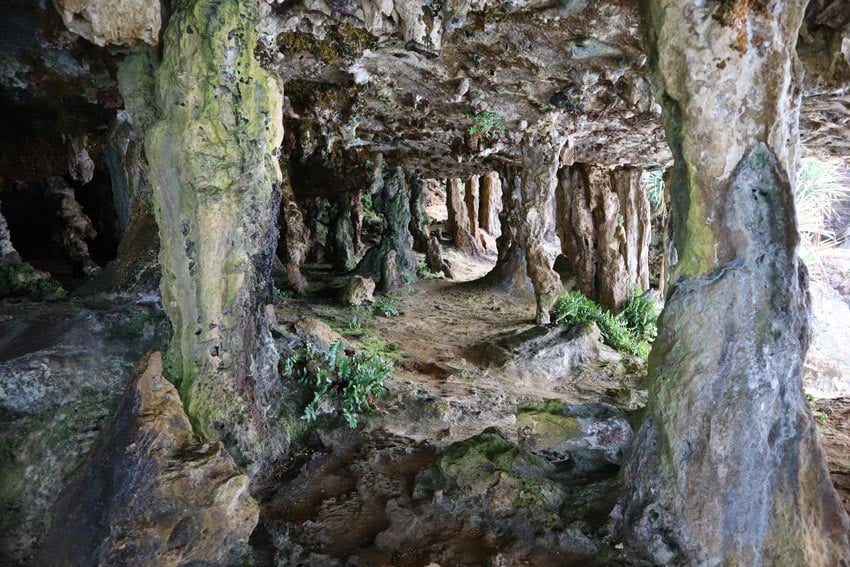 If I thought the Monster Cave was impressive, I didn't know what the father and son still had in store for me. We stopped to refuel with the locals over some fries, poisson cru and a couple of Hinano beers, before driving back in the direction of Avera. It was cargo boat day in Rurutu and the quay in front of the snack was busy with families collecting their orders and loading their produce bound for Tahiti's markets.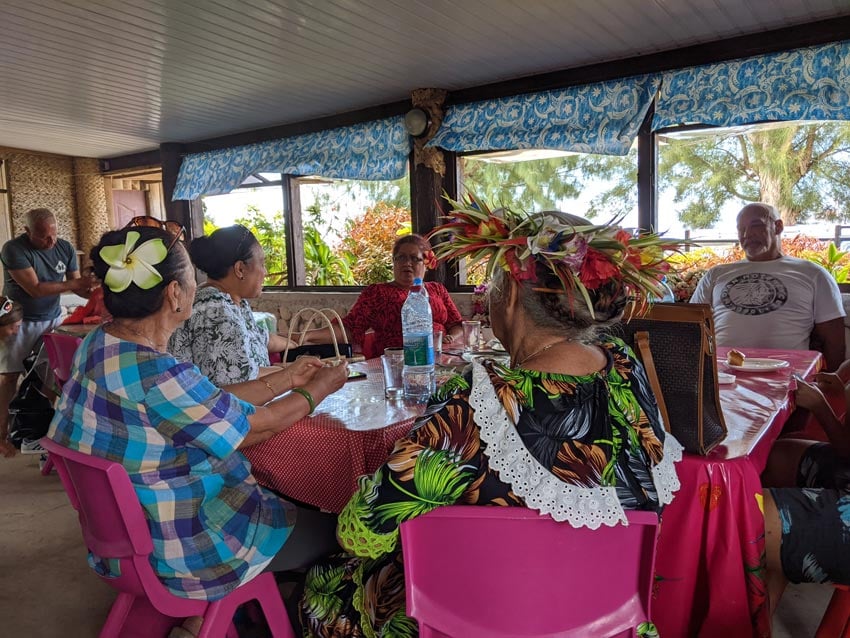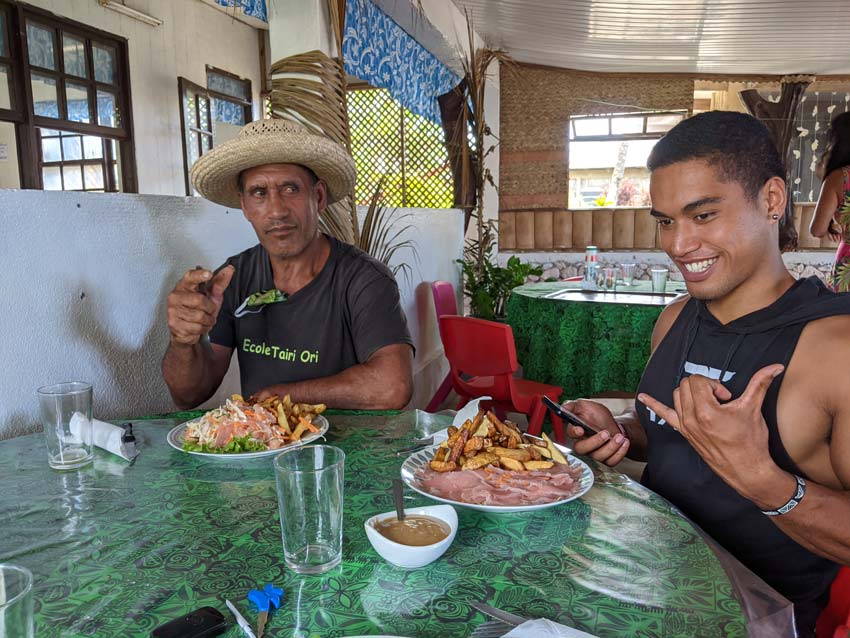 Aivanaa stopped the car in a seemingly dull section of the road and instructed us to pack our gear and enter the rainforest. We walked on a narrow trail for a few minutes and then saw a small opening in the ground. This must be the entrance to the "secret cave".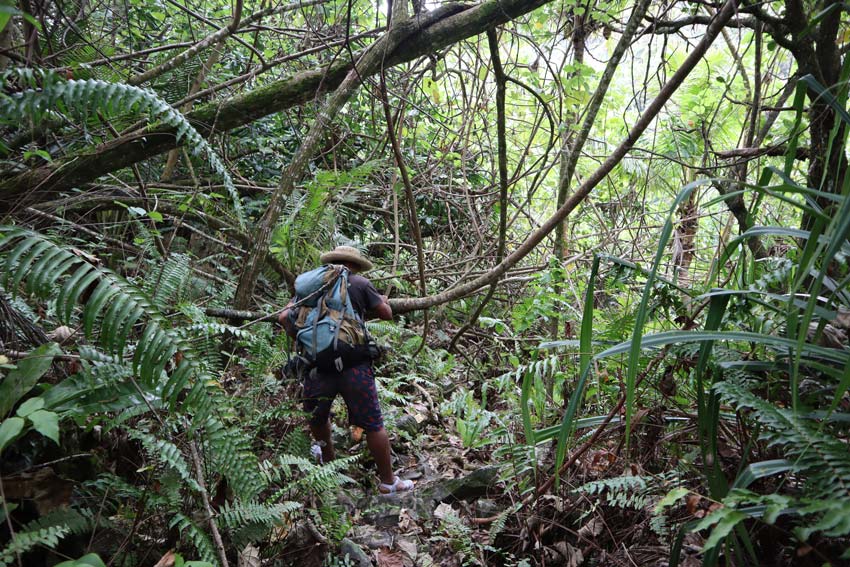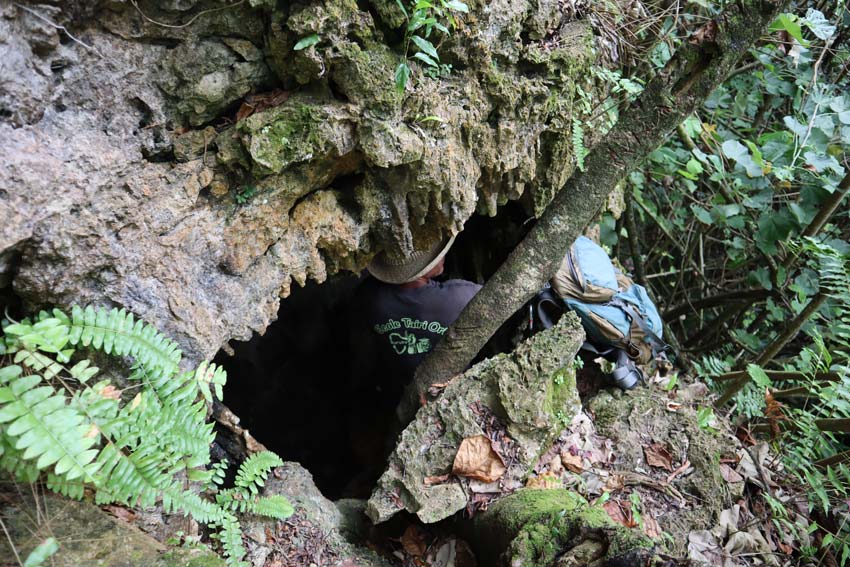 Inside this hole what a whole different world. We began to venture deep into the belly of the island. In order to keep our bearings and make sure we get out, Aivanaa lit candles every 10 meters. Inside the cave, there was nothing but silence, broken only by the sound of drops of water trickling to the ground. Every time we paused, steam from our bodies filled the humid air. It felt as if we had no business in this underworld, but a prize was waiting for us at the bottom of the chasm.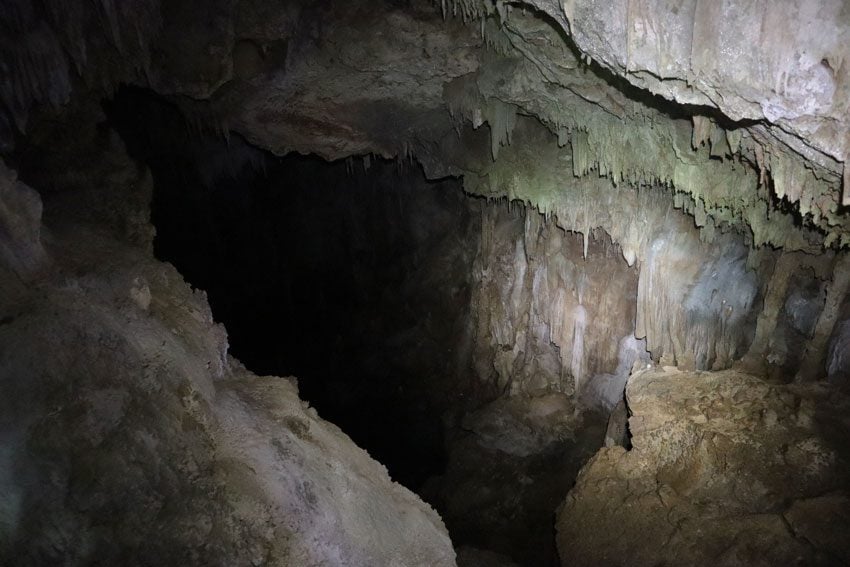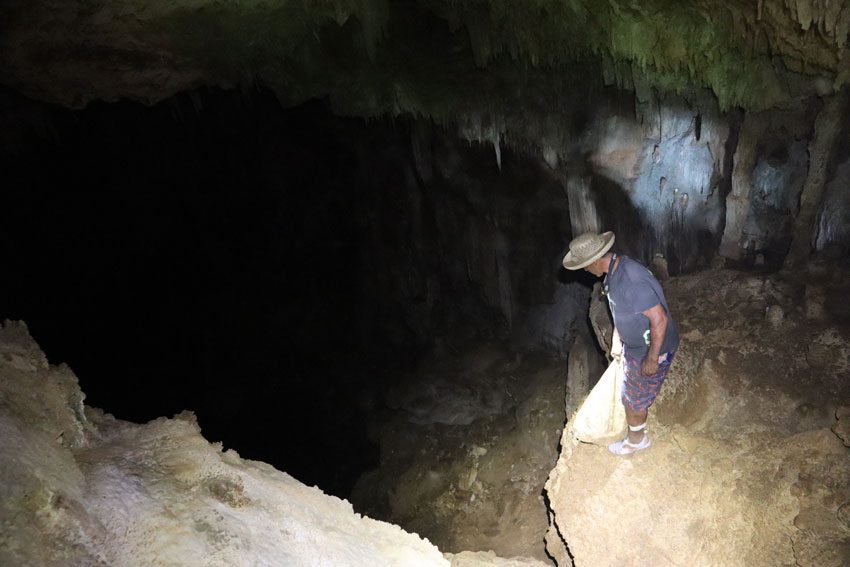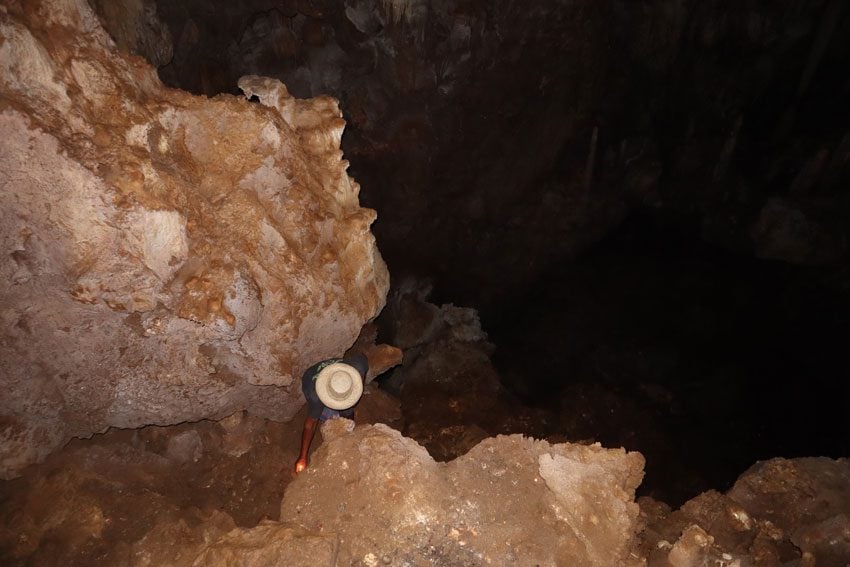 After descending for god knows how long, our torches revealed a crystal clear swimming pool at the bottom of the cave. Above it, a vast network of tightly-knit stalactites, razor-sharp and still fed from the rainwater trickling from above. There's nothing left to do other than go for a dip in a pool that has likely been fed by centuries of rainfall.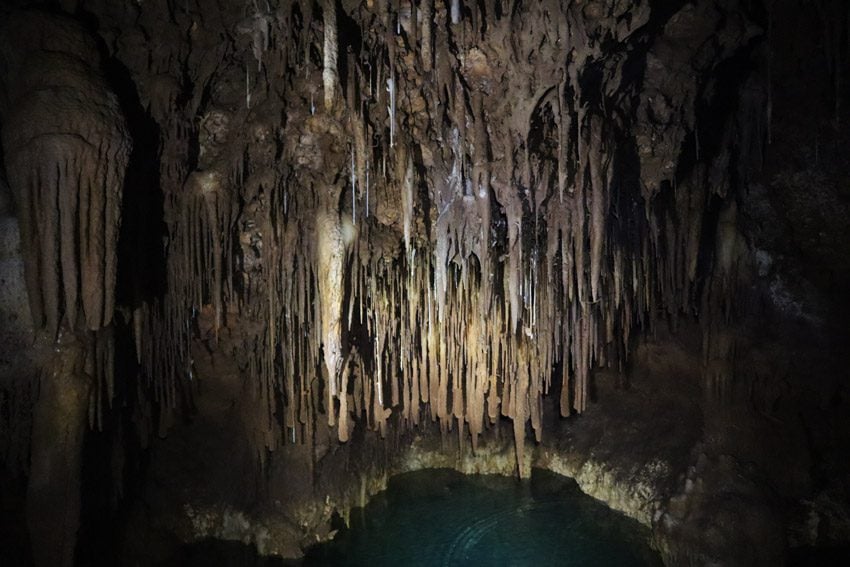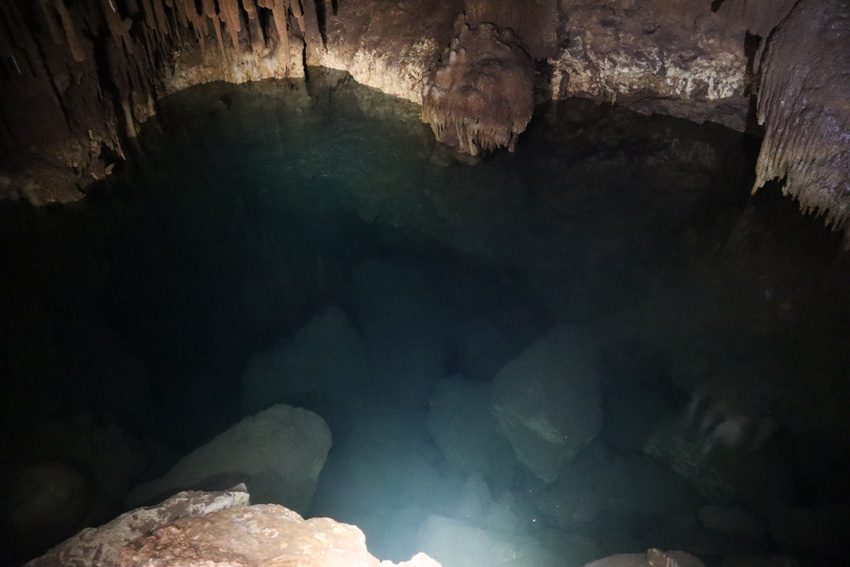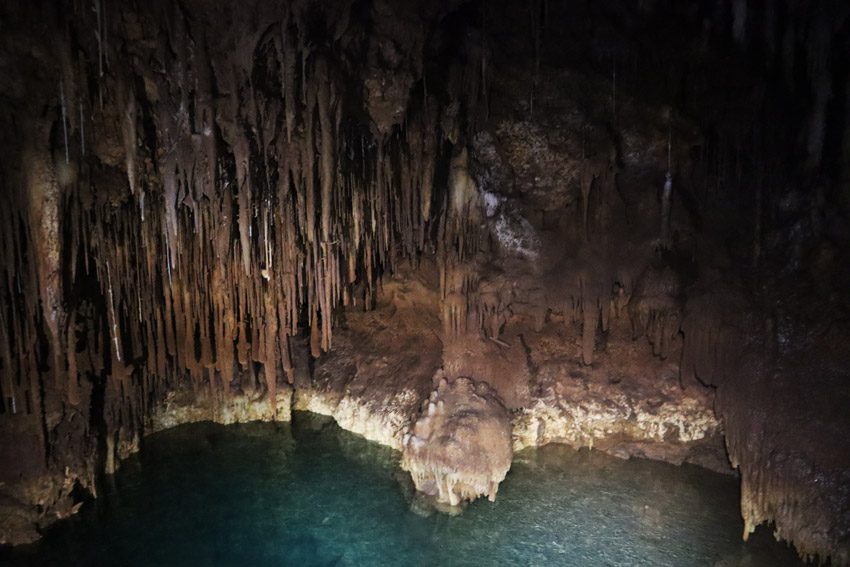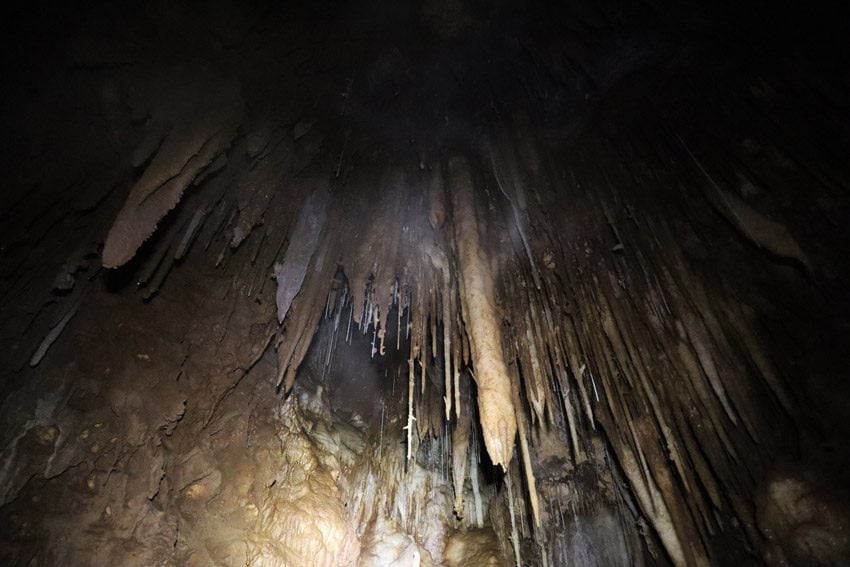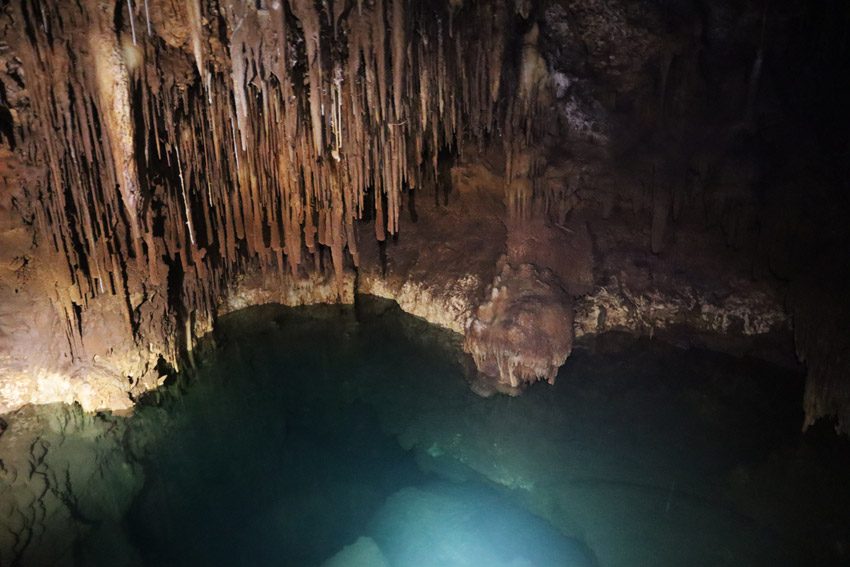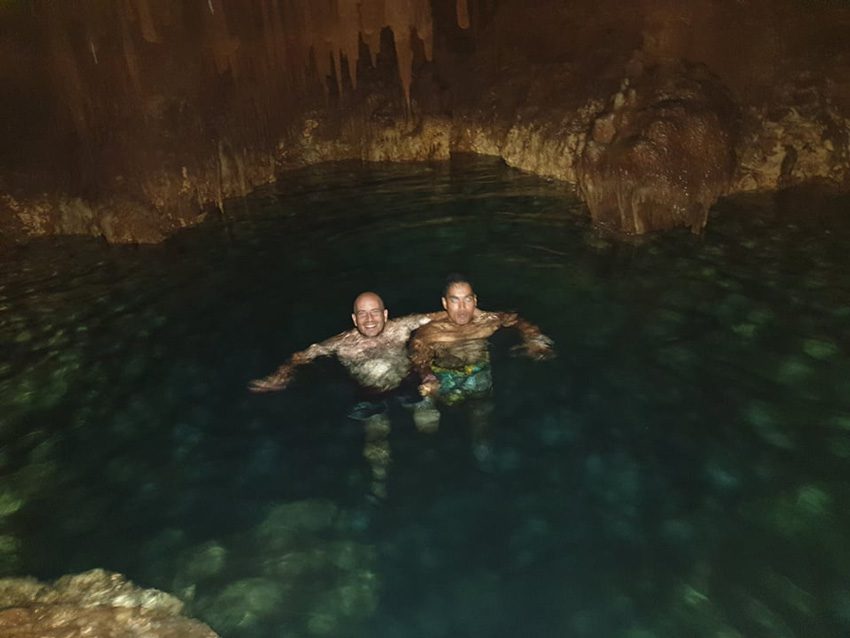 Hiking to the top of Rurutu
On my last day in Rurutu, I rejoined forces with Teoneroa (the son) for some hiking. The island's three major peaks are very accessible via a trail that crisscrosses the land. From Mount Manureva (385m), we enjoyed undisturbed views of all four corners of Rurutu, but especially a beautiful panorama of Avera Bay. We stayed at the top for a while to try and spot whales breaching in the very same area where I encountered them a few days ago.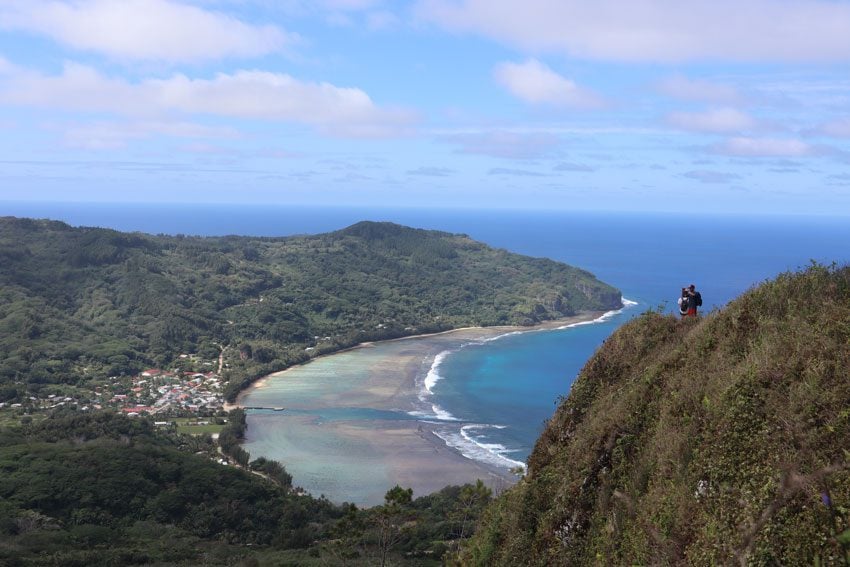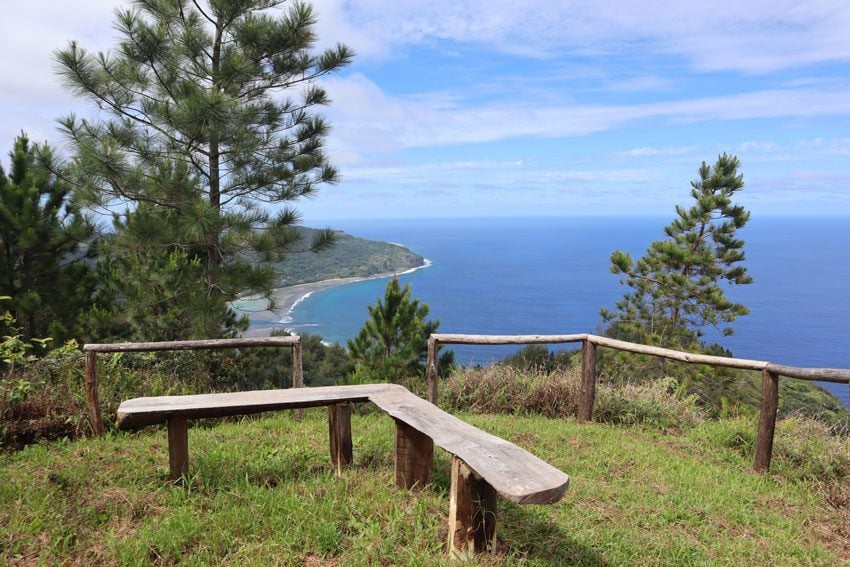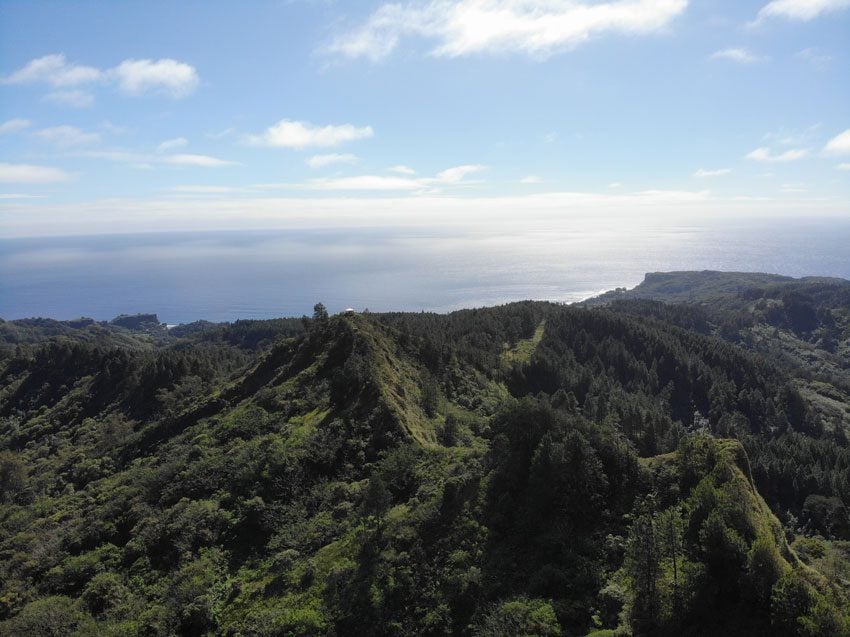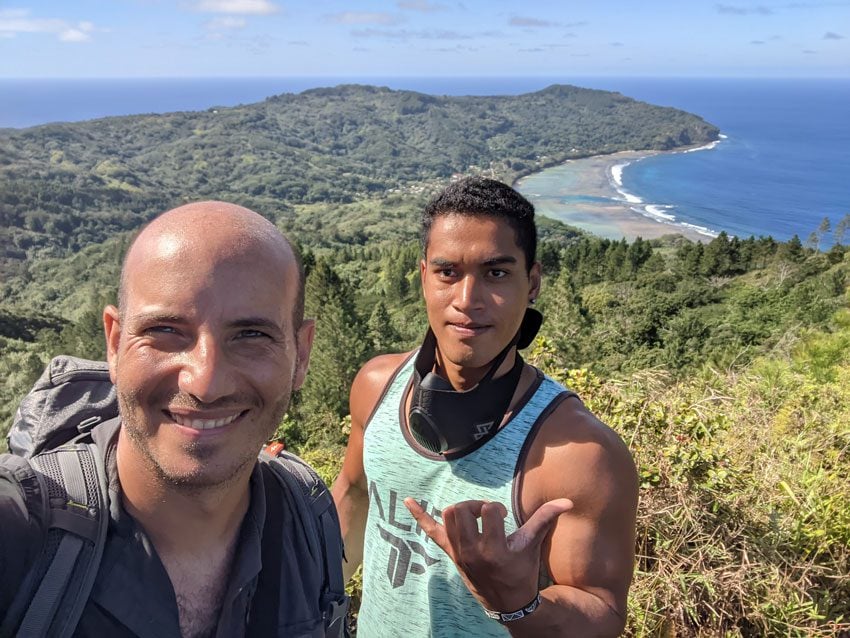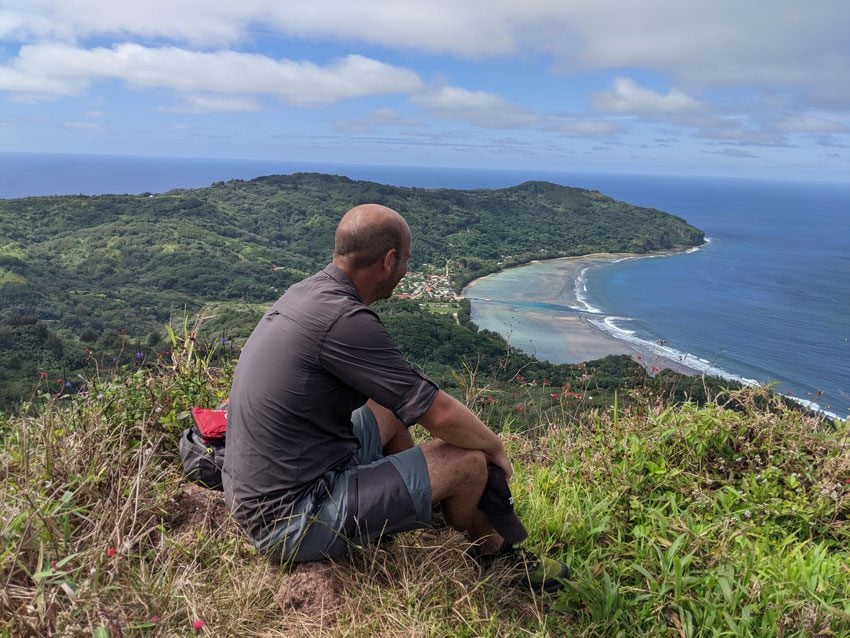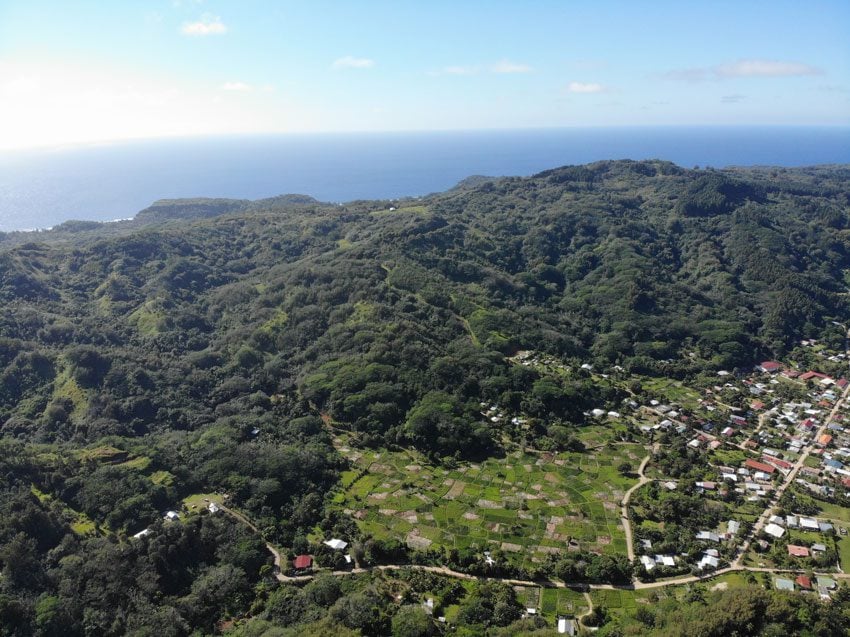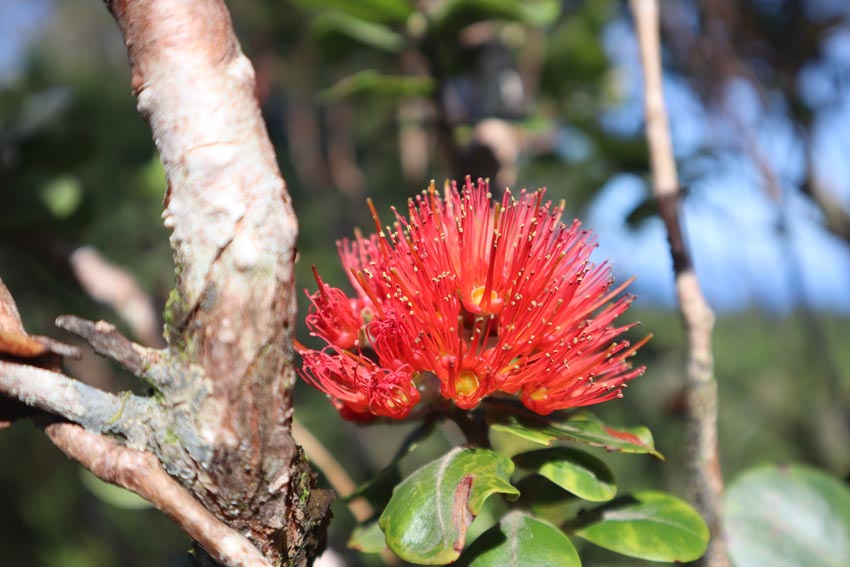 As we headed back down to the coast, we picked up a French couple and enjoyed listening to Teoneroa's point of view about living on such a remote island. Surprisingly, for someone very active on social media, Teoneroa couldn't imagine living anywhere else. The absence of "modern" social distractions doesn't seem to bother him one bit.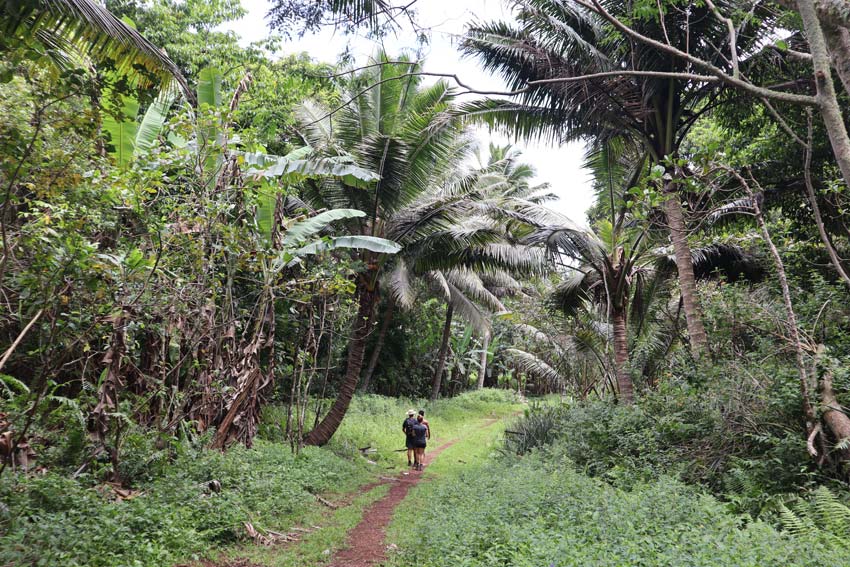 Back at the lodge, the staff was joined by a few neighbors who brought their guitars and ukuleles. I couldn't resist asking them to play my favored song – Tahiti Nui – and they gladly accepted. I seem to have also perfectly timed my return as the ahima'a was about to be uncovered and the traditional Polynesian feast of food cooked in an underground oven was about to begin. This is certainly a moment worthy of another island tune!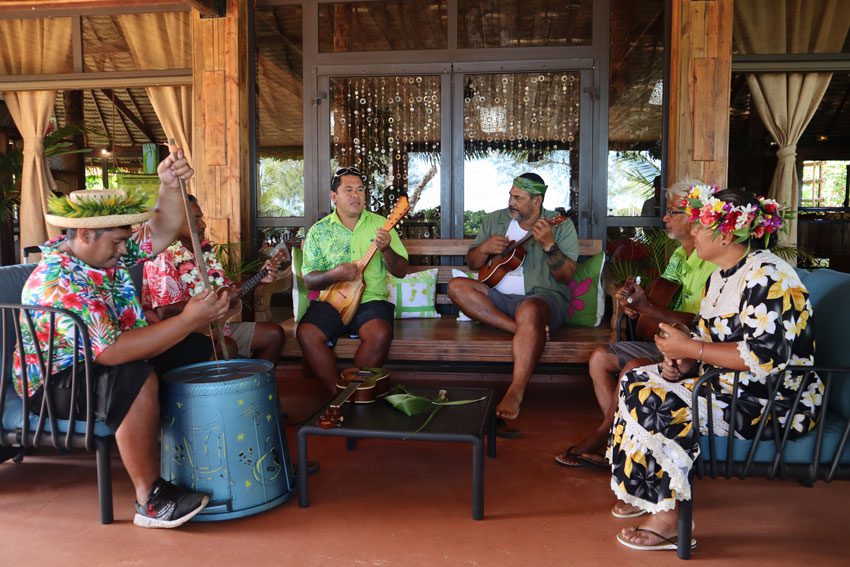 What's Next?
In the next post, we'll head further south and make a quick stop in Tubuai before heading to Raivavae. This tiny island is said to resemble Bora Bora 75 years ago. It is an undiscovered gem in a sea filled with magnificent pearls.
>> Read the next post from Tubuai and Raivavae >>
Heading to French Polynesia? In-depth island guides to all 5 archipelagos await you, including sample itineraries and essential travel tips & tricks.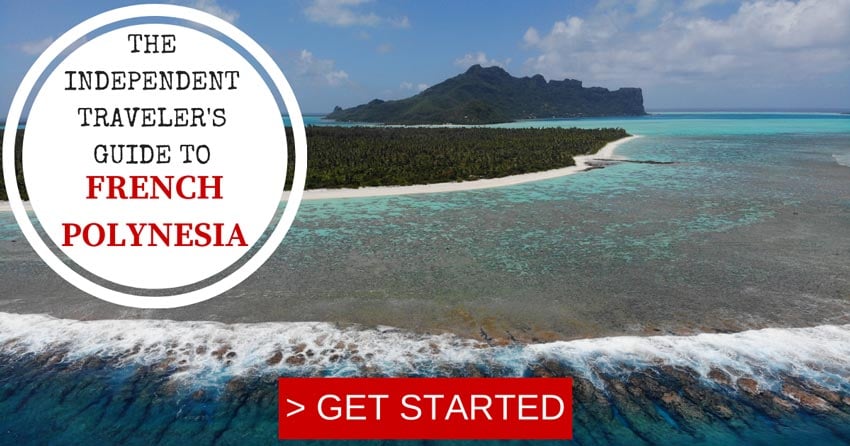 Tahiti, Tailor Made!
The Islands of Tahiti are among the last places to be colonized by mankind, 118 islands, each with its unique personality.
Get expert advice and assistance with planning your trip to the destination where tropical dreams come true!