Traveling in French Polynesia During COVID: Part 3 – Tikehau
This is the story of a six-week island-hopping journey in French Polynesia during COVID-19. In this post, we'll visit Tikehau. With miles of deserted pink sand beaches, giant manta rays, and life in the slow lane, this off the beaten track atoll is one of Polynesia's finest gems.
The last post in the series was all about Maupiti Island, arguably the prettiest destination in French Polynesia. In this post, we'll head to the Tuamotu Atolls, the largest chain of coral atolls in the world, and visit Tikehau.

Heading off to French Polynesia? In-depth island guides to all 5 archipelagos await you, including sample itineraries and essential travel tips & tricks.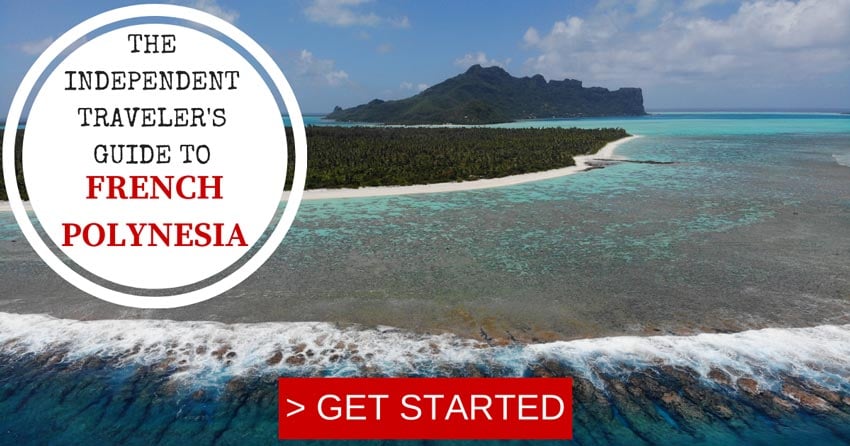 What is an atoll?
Welcome to the fascinating world of geology. Unlike the high islands such as Tahiti and Bora Bora, atolls are completely flat. In fact, from the air, they resemble donuts or, to put it in more romantic terms, a floating pearl necklace. According to Charles Darwin, atolls were once high islands themselves and at some point, a fringing coral reef developed at their base.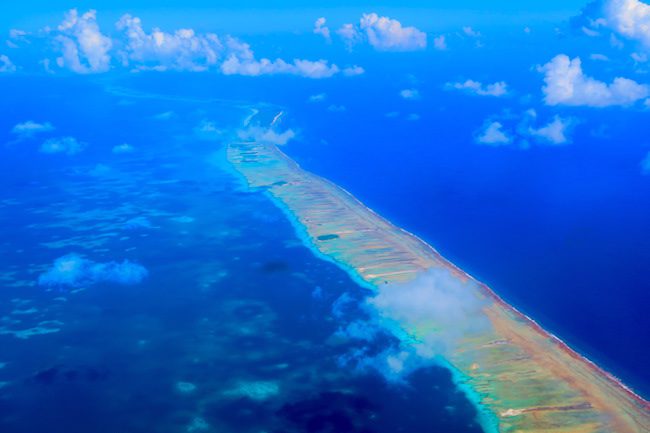 Like all islands around this part of the Pacific Ocean, sometime after active volcanic activity ceased, the island began to sink. Eventually, all that was left is the coral reef, now further stretched (and sometimes even raised) by the sinking motion of the volcano. At the center of the atoll is a large lagoon. This is where (more or less), the old volcano used to be. The process of atoll formation may take as long as 30 million years!

The atoll may or may not have a natural entrance into its lagoon, called a lagoon pass, and the small chunks of coral land are called motu, separated from one another by small channels known as hoa, or "false pass". Having only soil made of crushed dead coral, atolls are not fertile and groundwater is hard to come by.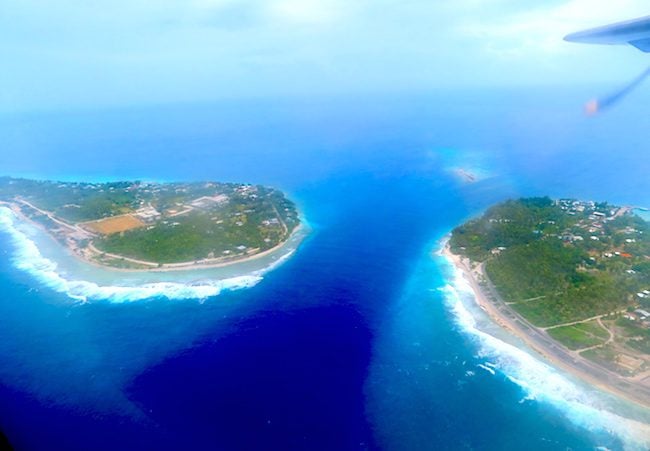 To make matters worse, rain clouds don't stick around for too long in the absence of trapping mountains but a passing cyclone will be devastating. Growing fruits and vegetables is much harder due to these factors, but there are plenty of fish in the lagoon and outside the reef so you better like eating fish if you visit!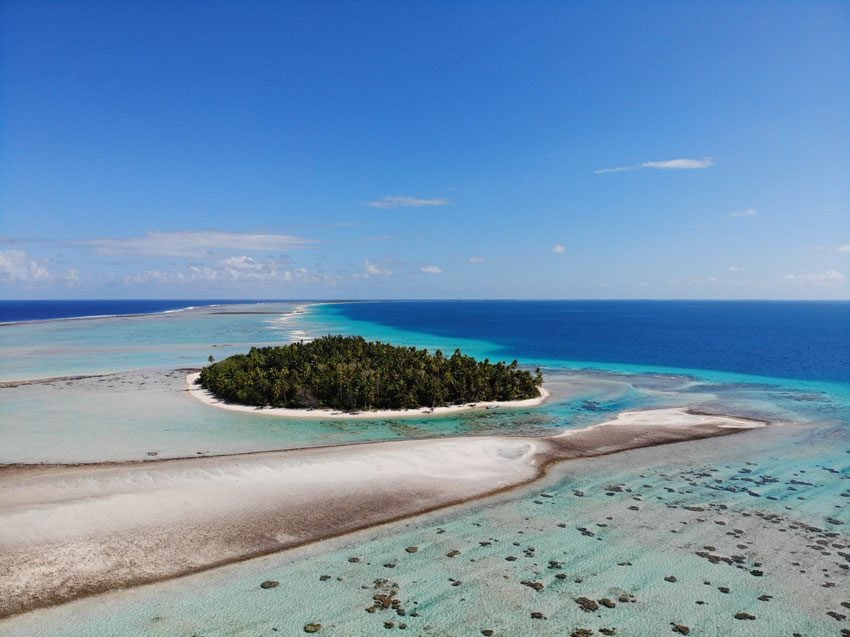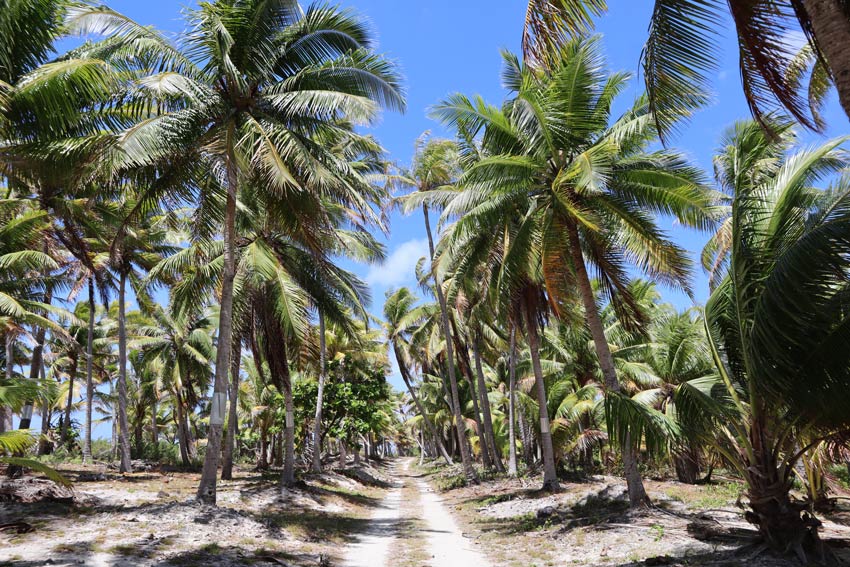 At least the location is amazing
I arrived in Tikehau on a Saturday morning. After visiting Tahiti and Maupiti, it was interesting to be back on an island where coconut trees are the highest objects. I had visited the atolls Rangiroa and Fakarava on previous visits, so I was curious to see how Tikehau compares to these two stops which are most frequented by tourists.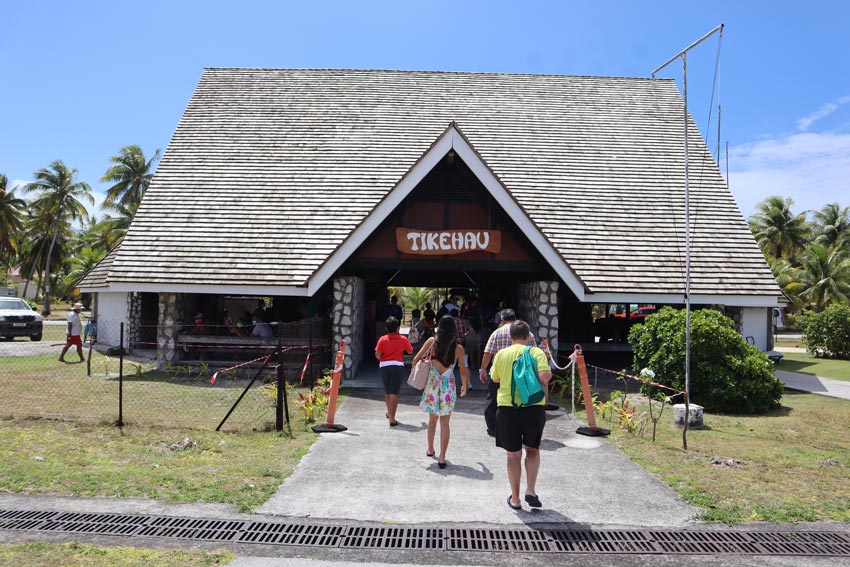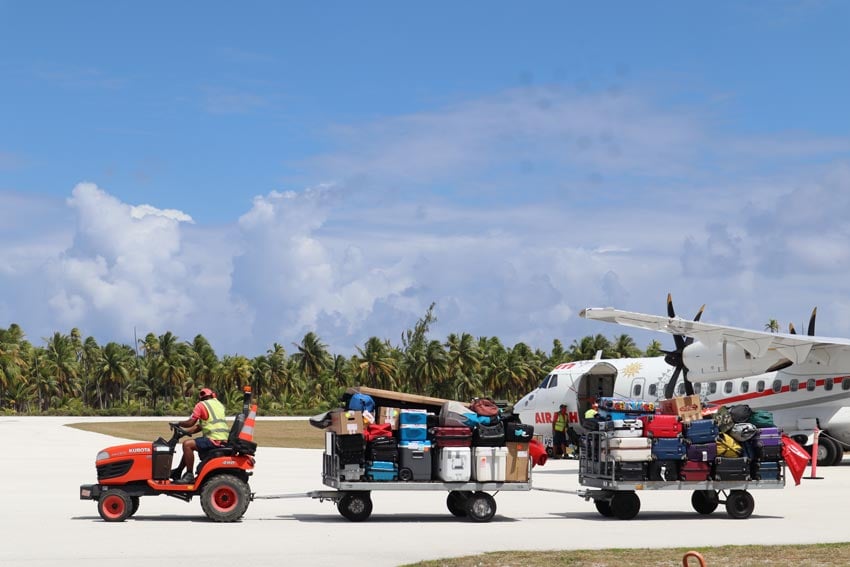 It was a very sleepy Saturday in Tikehau and my host, Jean Louis from Pension Coconut Beach, picked me up in a truck that has seen better days since hitting the road sometimes in the 1980s. I arrived during the French school holiday season and all pensions were completely booked. Since I planned my trip to French Polynesia practically at the last minute, the options were either to stay at a luxury resort (maybe I'll do that on my honeymoon) or opt for staying at Coconut Beach.
I didn't expect much from the simple pension but I was quite surprised at Jean Louis' dire water situation. At the height of the dry season, his reserves were quite low so I was asked to conserve water as much as possible. He was already down to having to pump water from an underground source, quite the last resort…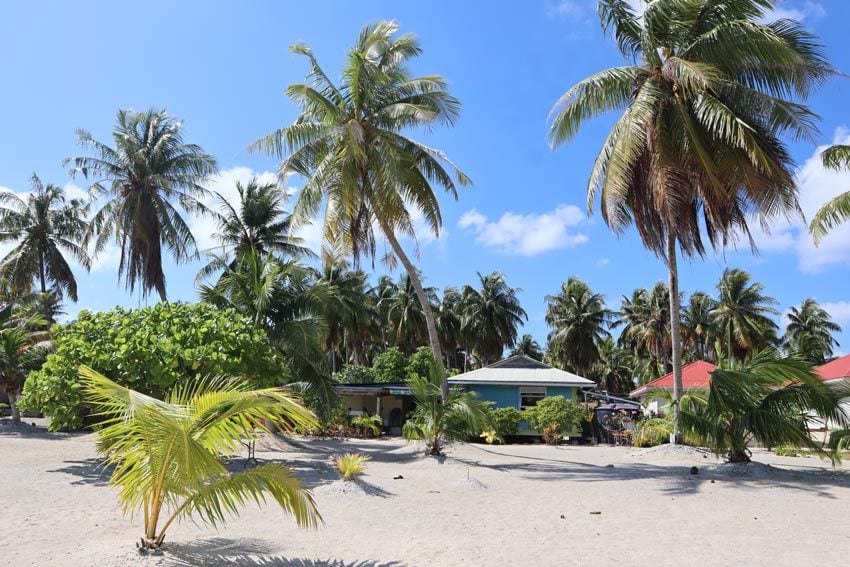 Jean Louis seemed at first to be quite strict with his "house rules" but as the days passed, we bonded quite a lot and shared our life stories. His fear of contracting COVID also seemed to have faded after a couple of days (I had already received a second negative result before arriving in Tikehau). As early risers, we enjoyed drinking coffee in the morning before the island woke up and a cold beer at sunset.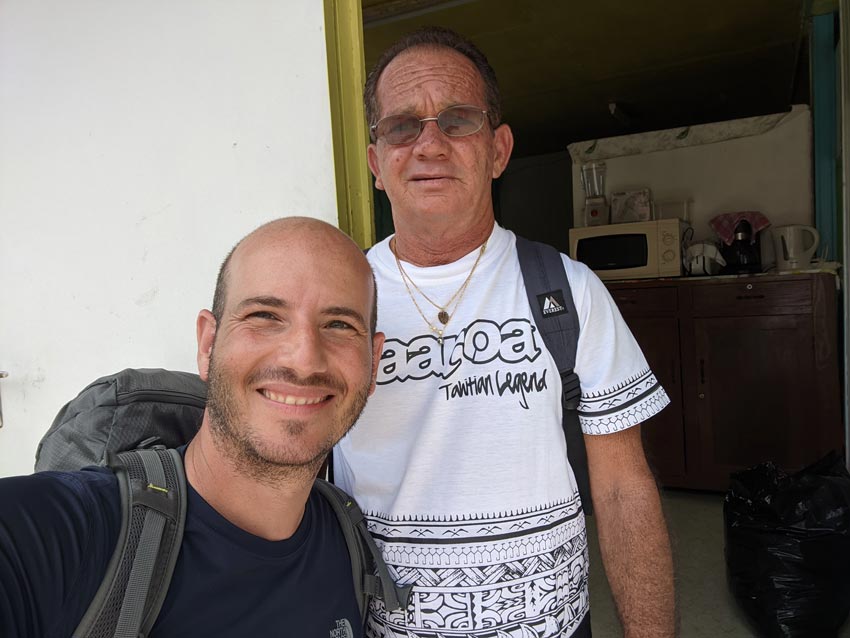 The best part was the location, right on the best beach on the main motu, where most of Tikehau's population of 560 reside. In fact, Coconut Beach is located on the opposite end of the beach where all the popular pensions are to be found, but this spot is simply heavenly and there's never anybody around. Jean Louis tells me that his close relatives occupy the adjacent land and they have all joined forces in preventing any development around here. So he pretty much has a monopoly.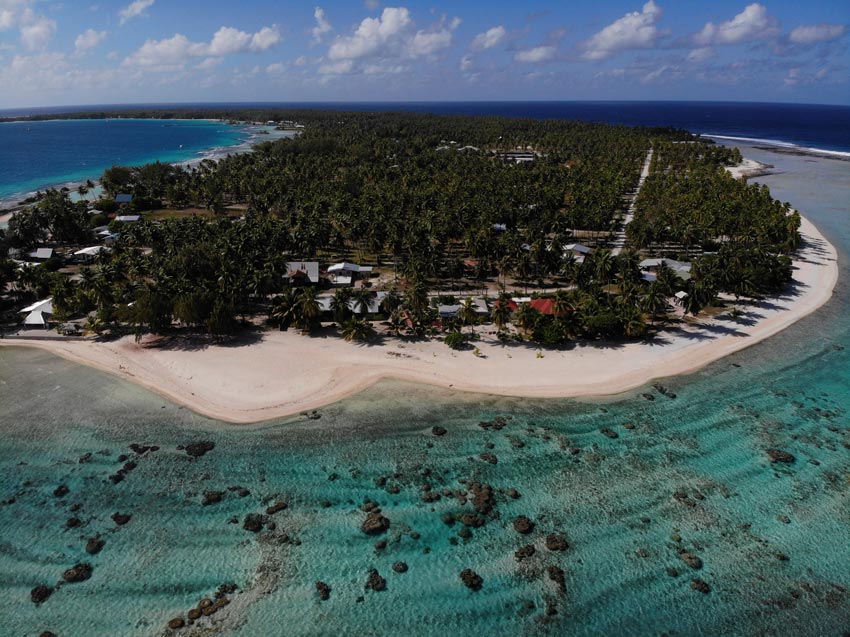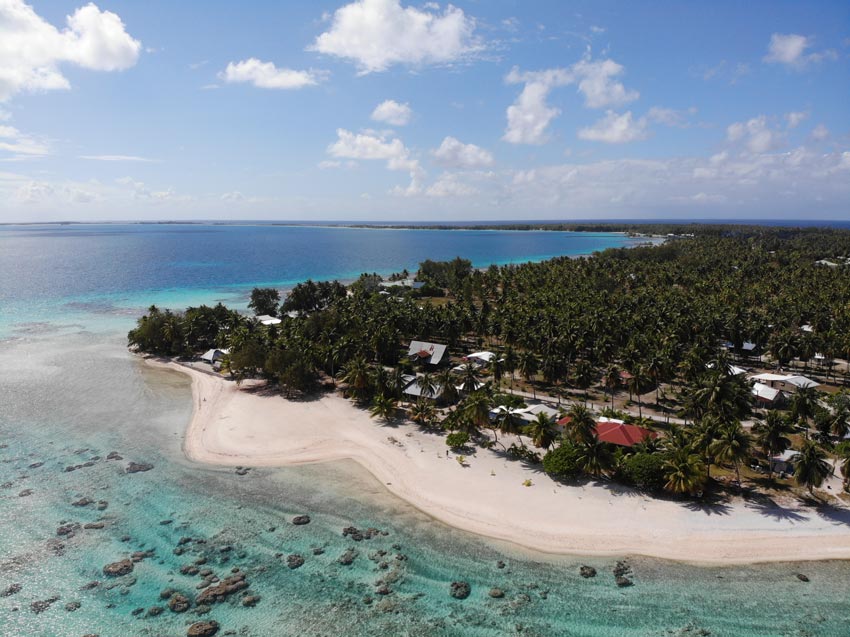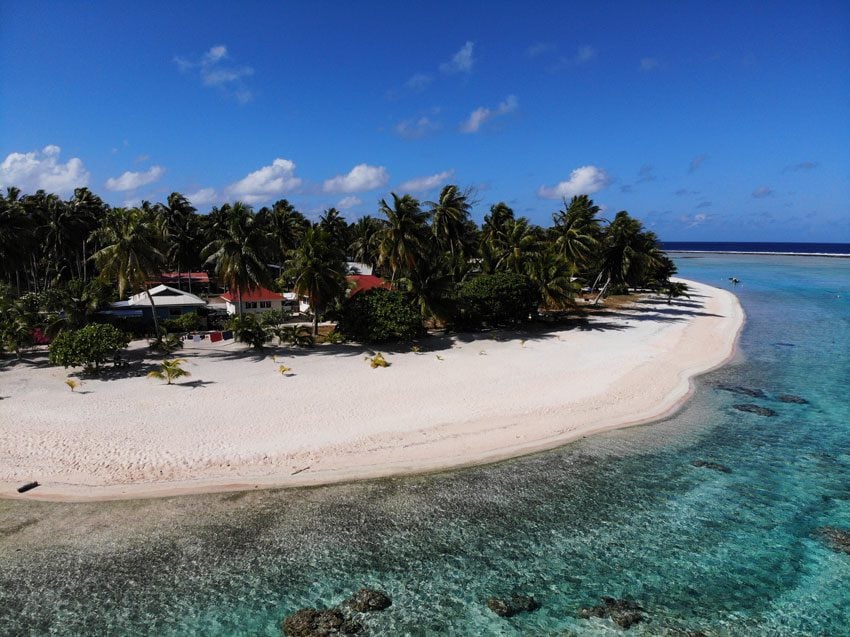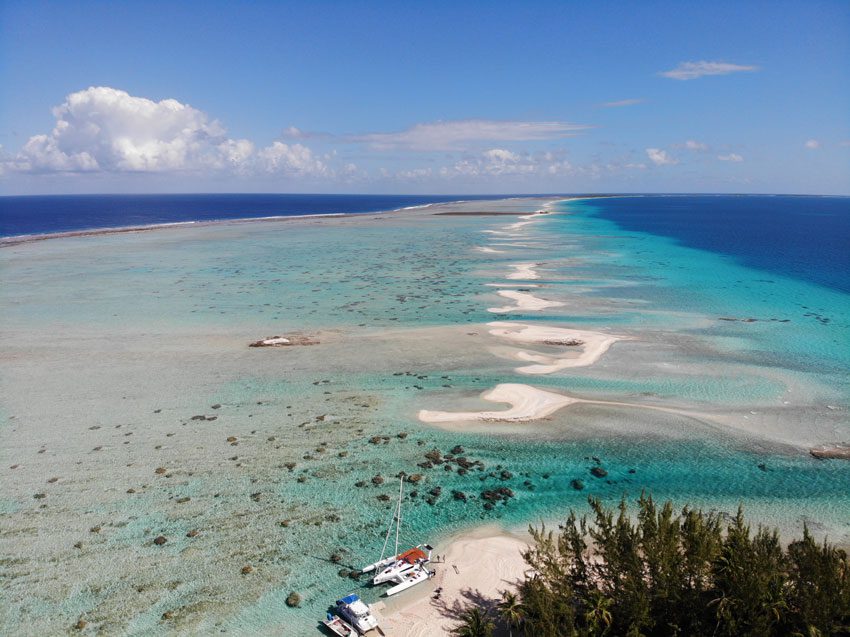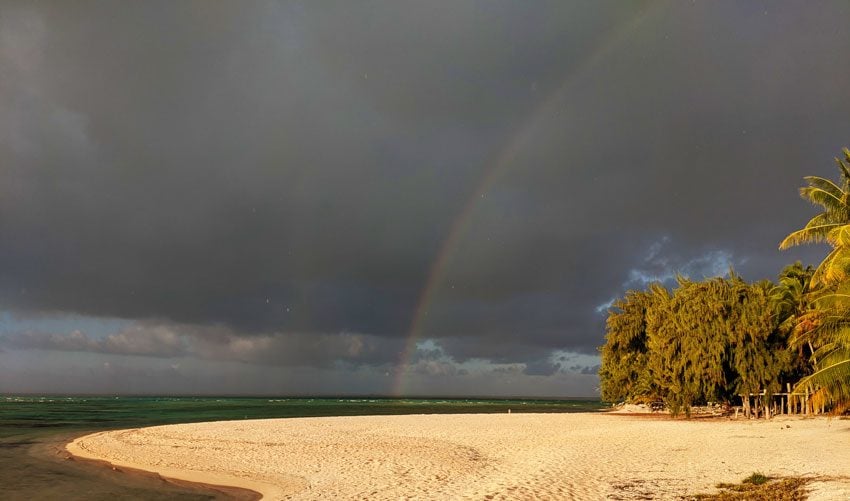 The lagoons of the Tuamotus are known for their clear water and abundant marine life, so I immediately took the opportunity to scout the area on a snorkeling expedition. The twist this time was the ability to snorkel to lonely islets floating in the lagoon where there's nothing but palm trees. They're the kind of sandbanks you see in paradise pictures and hope to get dropped there for the day. Tikehau is certainly shaping up to be a place I've never experienced before.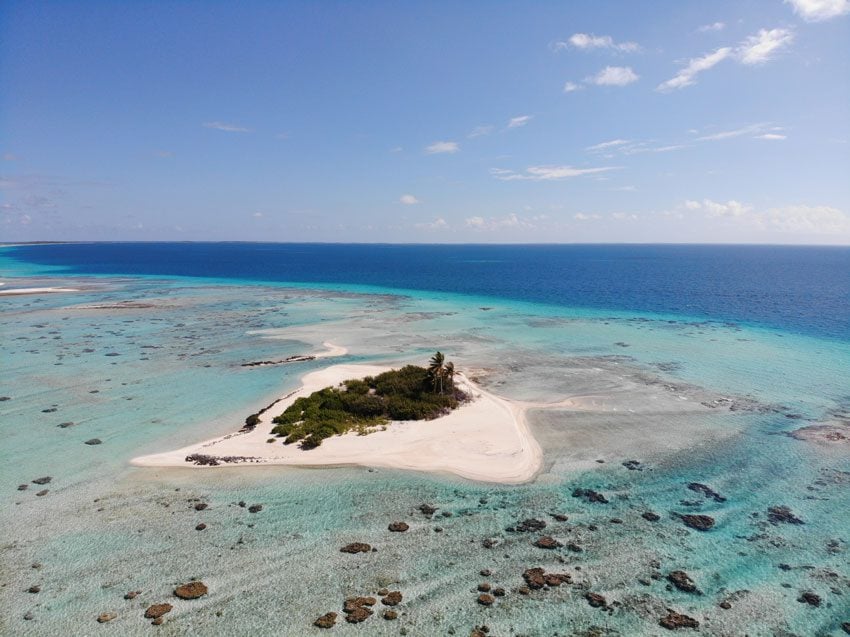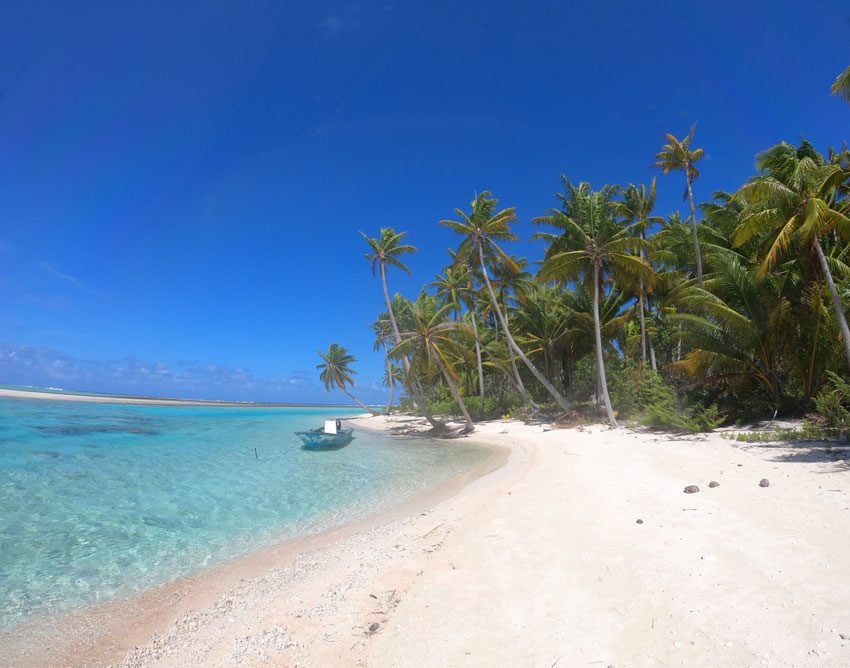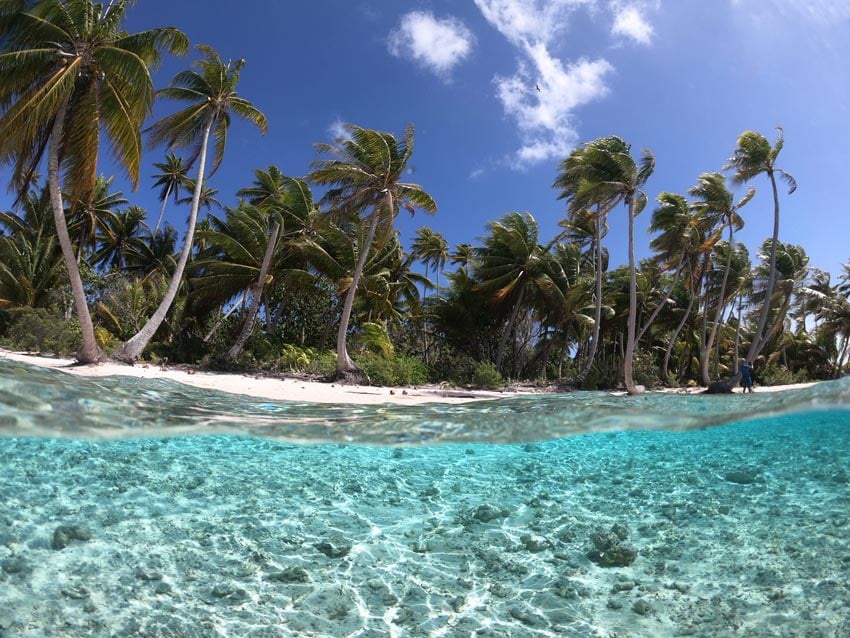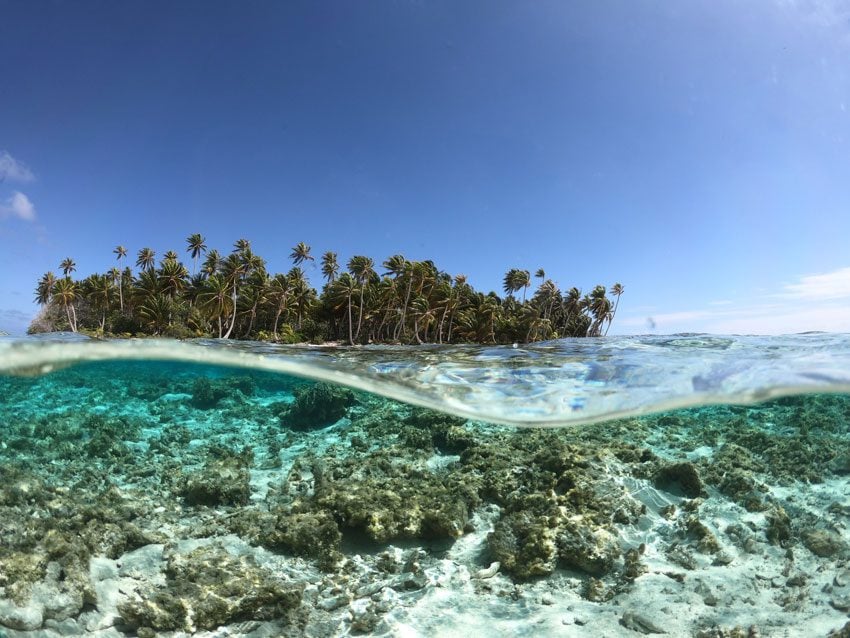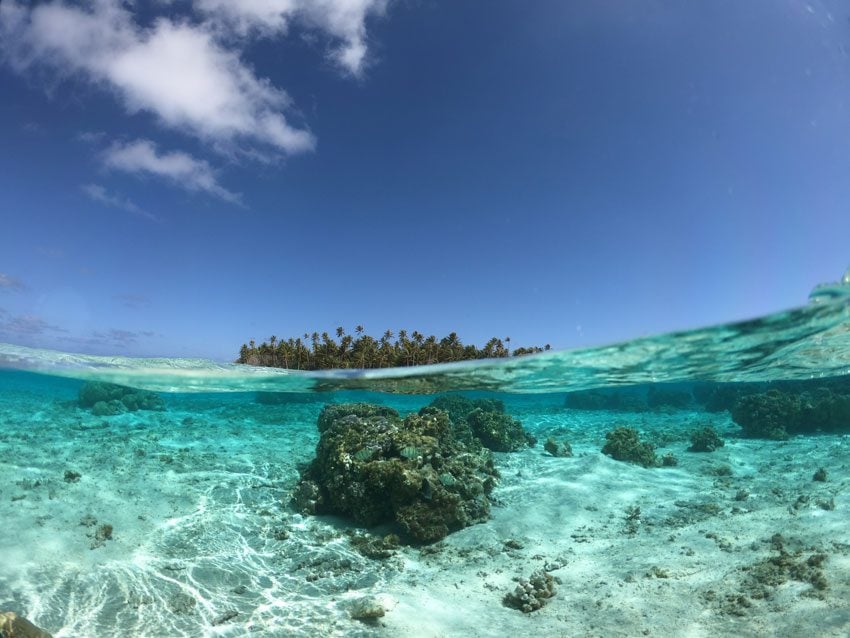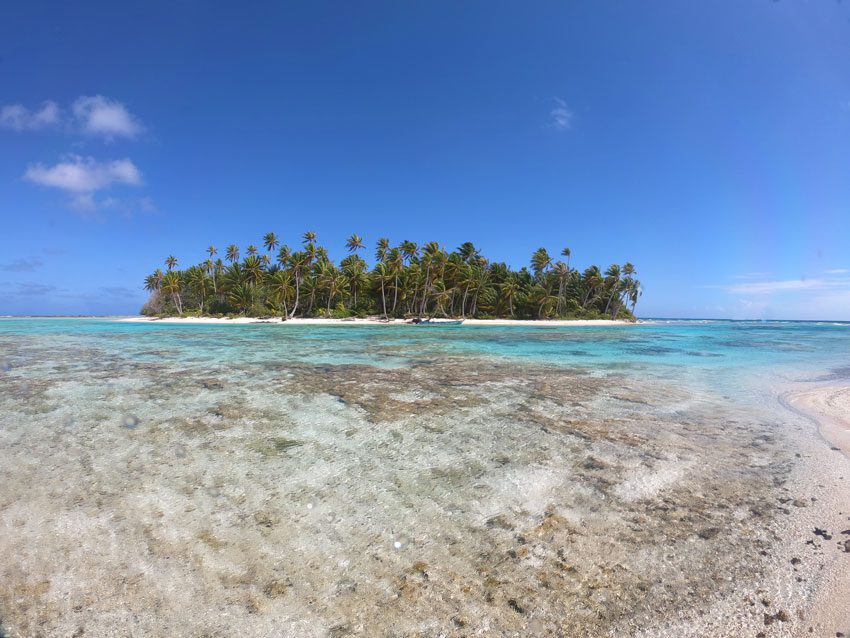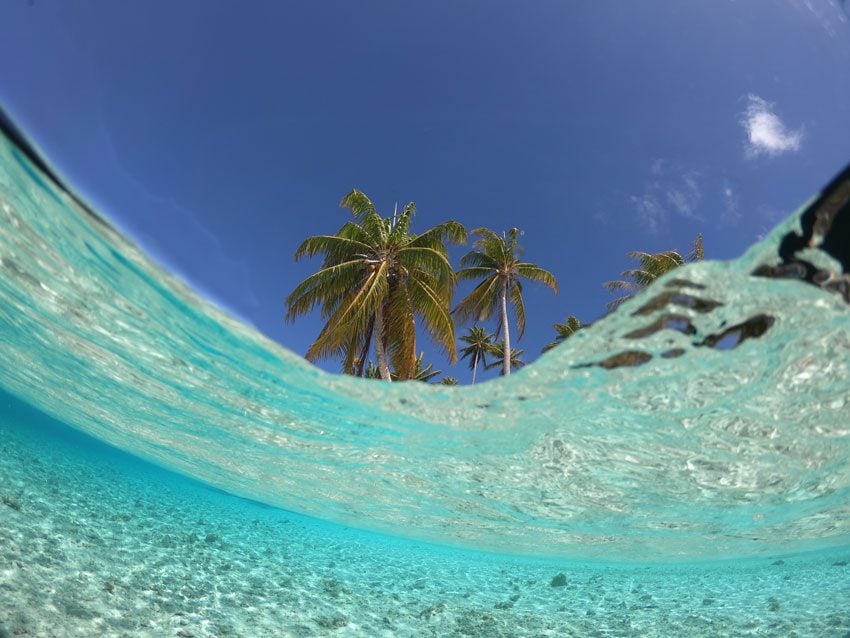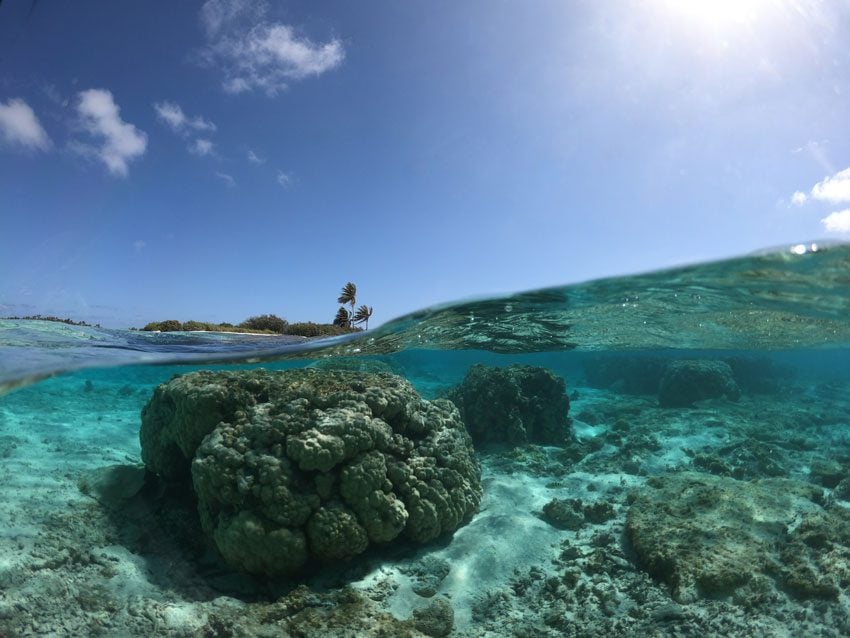 Nightlife in Tikehau
As expected, there isn't much to do on the atolls at night, but the routine is quite magical in my opinion. It starts with a breathtaking sunset, an act that lasts much longer than elsewhere as the sun fires up the sky long after it has already plunged beyond the horizon. Then, dinner is served, normally beginning the "national dish" of French Polynesia – poisson cru – raw chunks of tuna marinated in lime and coconut milk, followed by some grilled fish. Dessert comes in the form of observing the night sky, with the Milky Way so clearly visible. Then it's time to turn in, rising bright and early with the sun to start another magical day in paradise.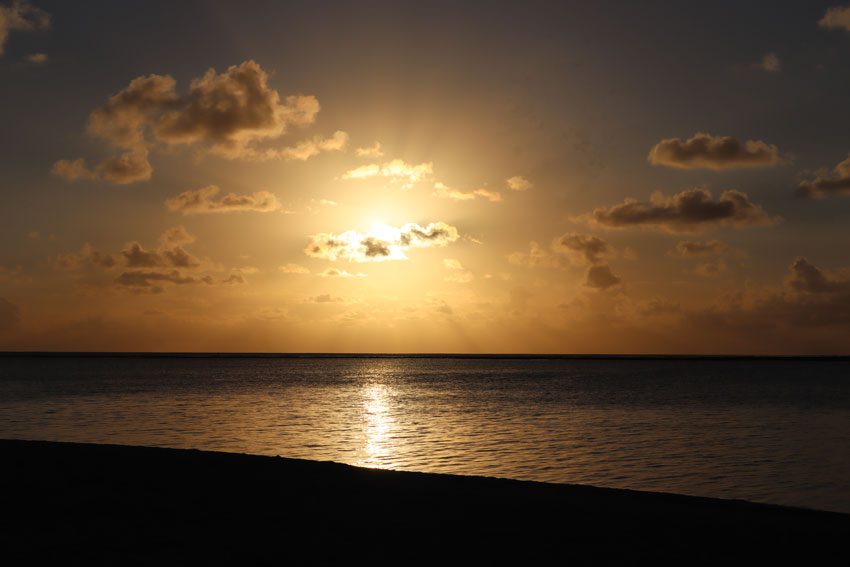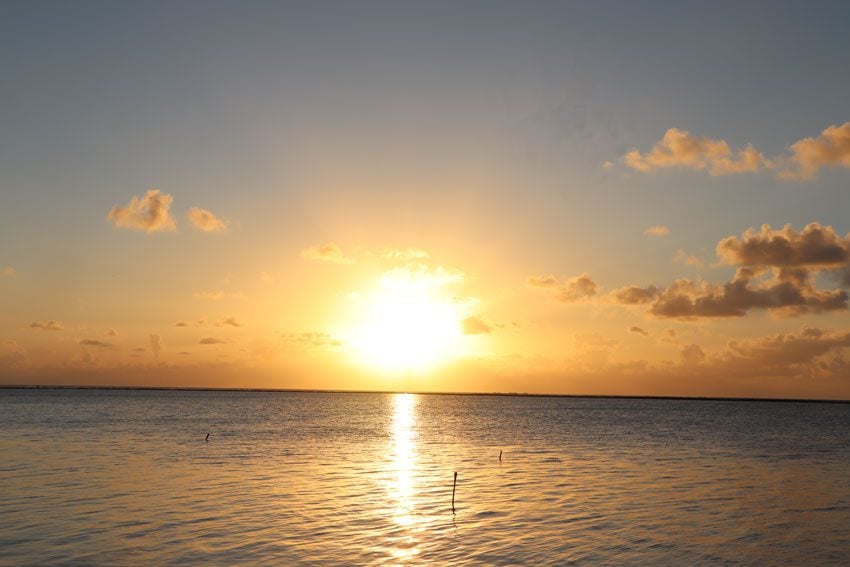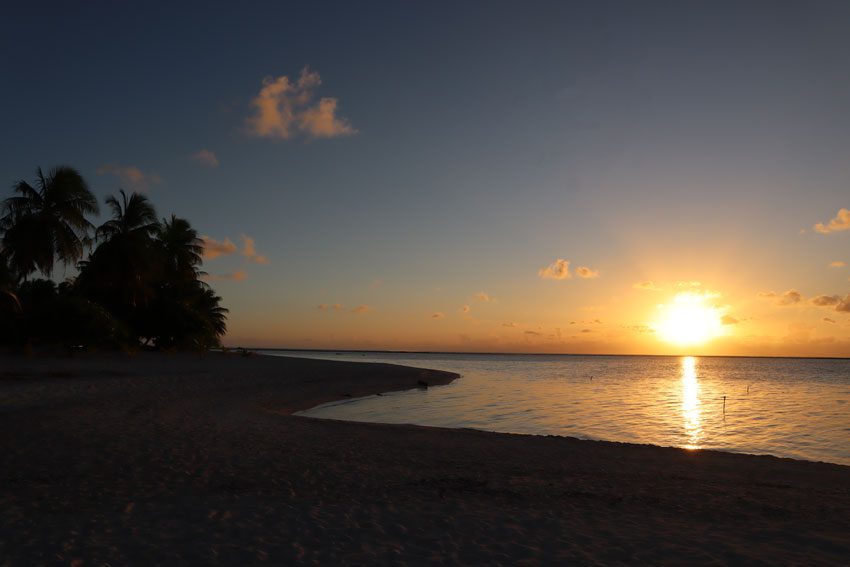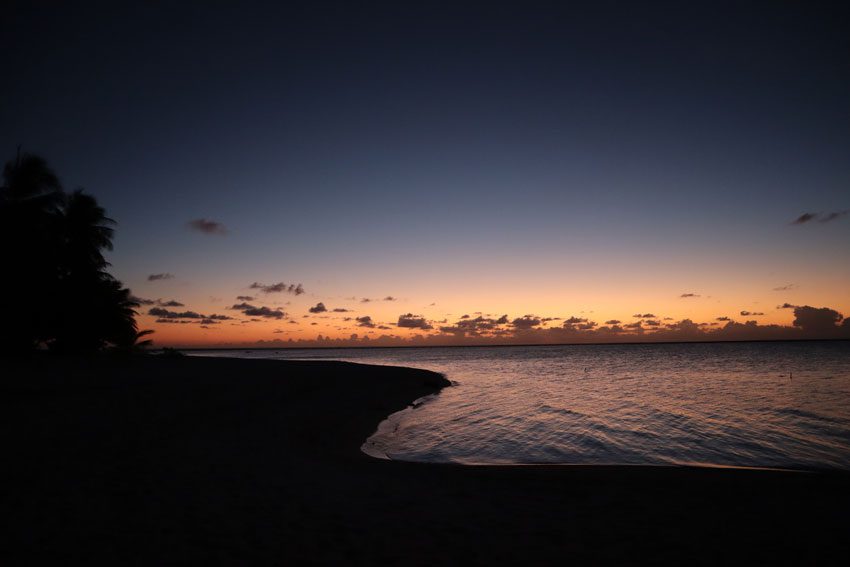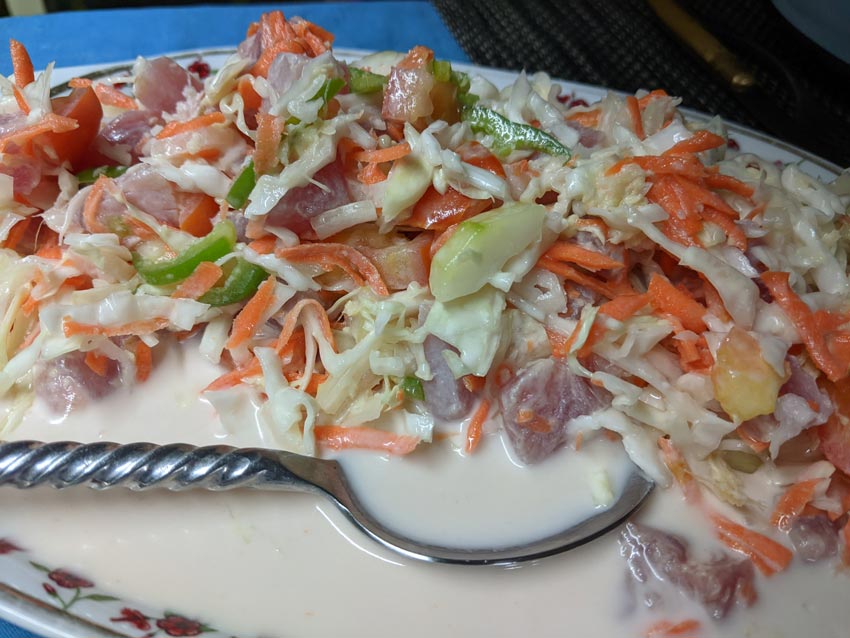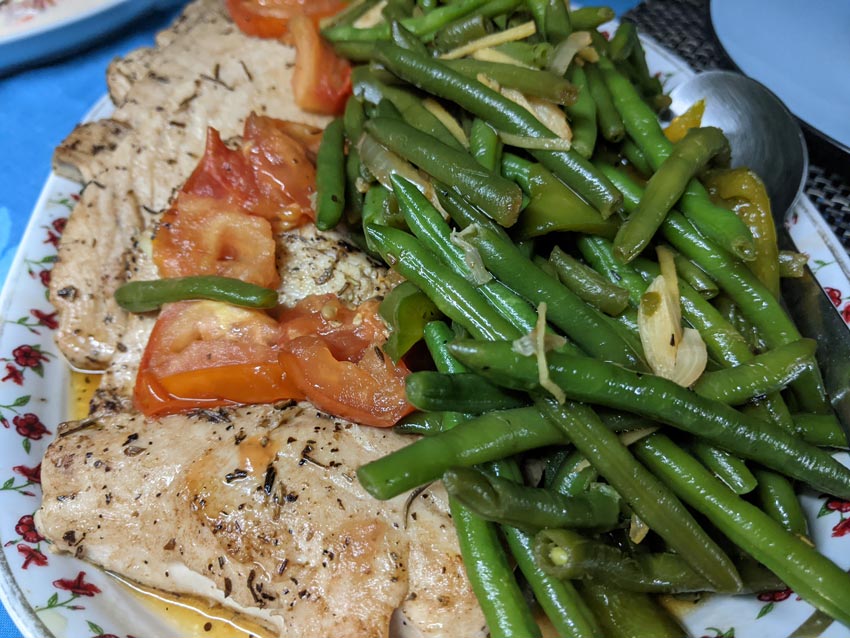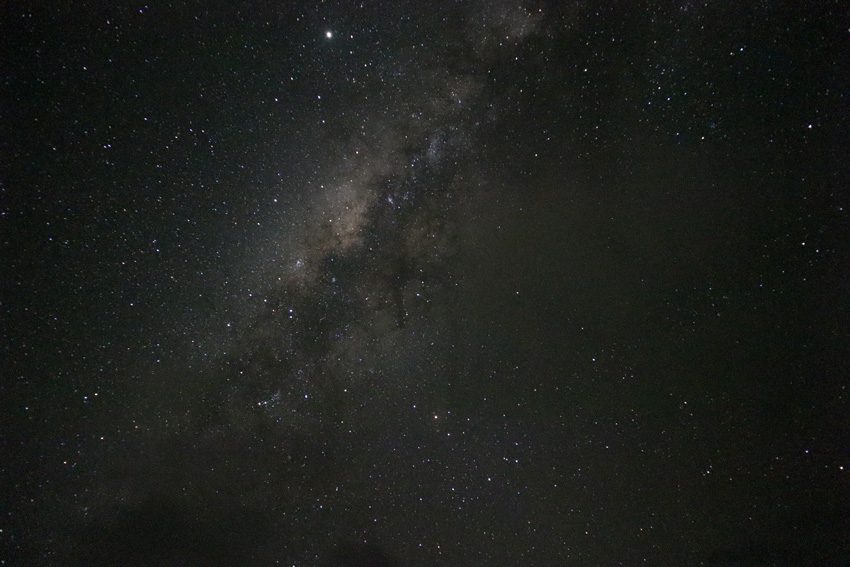 In the footsteps of Jacques Cousteau
The following two days were dedicated to scuba diving in Tikehau. In 1987, legendary French explorer Jacques Cousteau visited Tikehau to study its lagoon. He discovered that it contained a greater variety of fish species than any other place in French Polynesia, immediately putting the lonely atoll on the radar of avid scuba divers.
At the Raie Manta Club, I met Robert Gierer, my divemaster for the next couple of days. It turns out that Robert used to be a German surgeon in his past life. Looking for a different meaning to life, he eventually found his way to Tikehau, trading his scalpel for a steel oxygen tank. We loaded up the boat and headed to the Tikehau Pearl Beach Resort to pick up a couple of divers.
This short boat ride provided a great opportunity to admire the coastline of Tikehau with its string of small motu that can be crossed on foot from one to another at low tide. The bright blue of the lagoon and the white sand of the motu were intensely radiating under the sun like nothing I had seen before.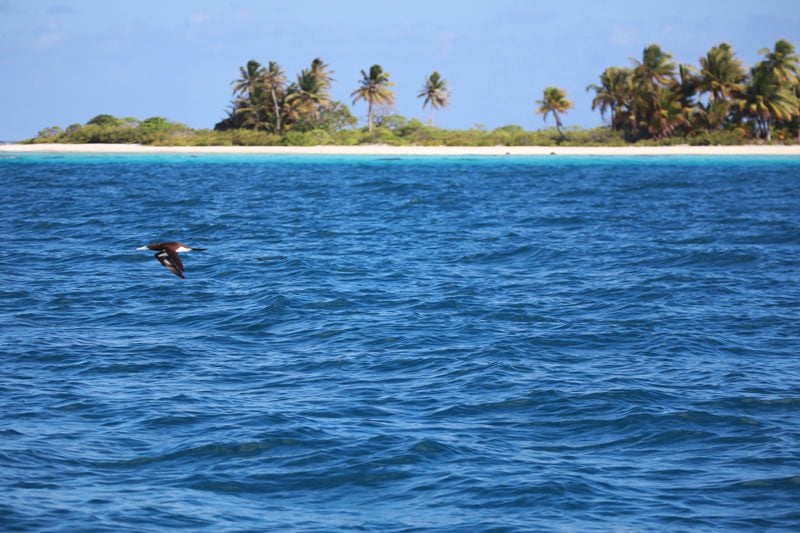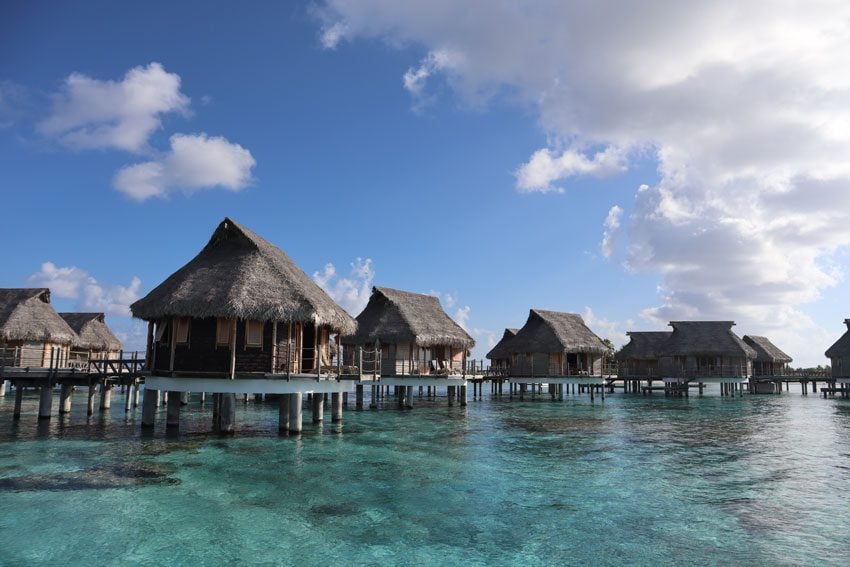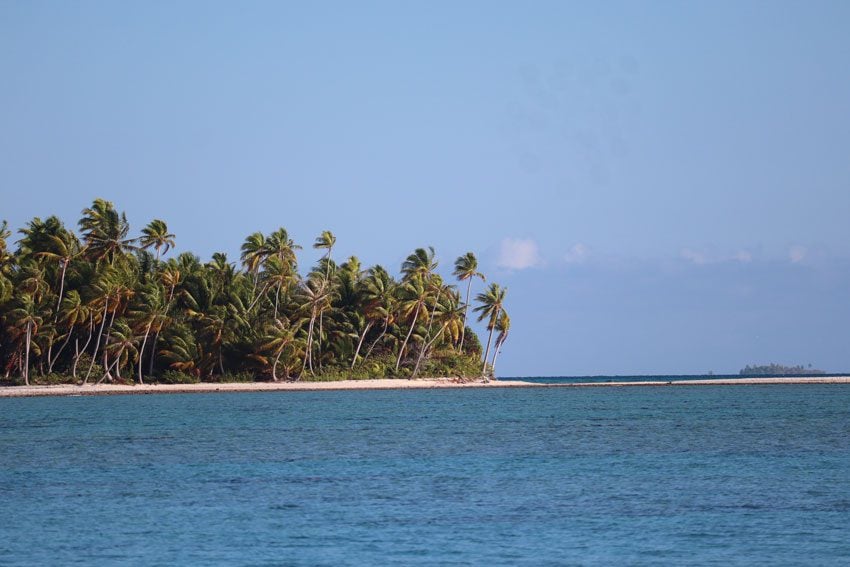 The dive sites were all in and around Tuheiava Pass, the single entrance into Tikehau's immense lagoon. The dives differ from each other in their timing. On drift dives, you ride the inward current from the ocean into the lagoon and the marine life that you can expect to see are of a certain kind. On other dives, you have to crawl your way into the lagoon, fighting the current until reaching the comforts of the lagoon. On such dives, marine life appeared to me to be more abundant.
Since the dives are in the lagoon pass, soft coral cannot really grow here so it's all about the fish… or the sharks. There are so many of those around here. Among the worthy mentions, we saw white tip reef sharks escaping the current in small caverns, moray eel in an act of dancing out in the open water (they were actually fighting or playing), massive schools of barracudas and skipjacks, and lionfish.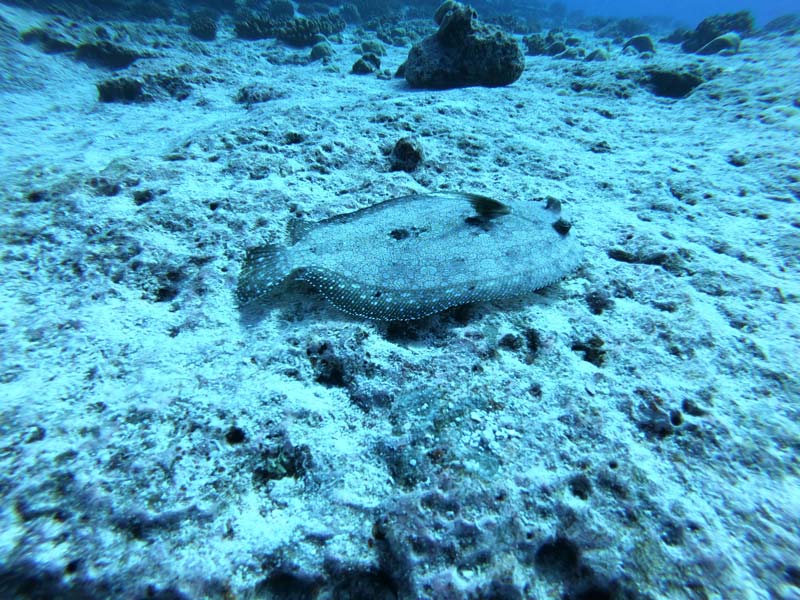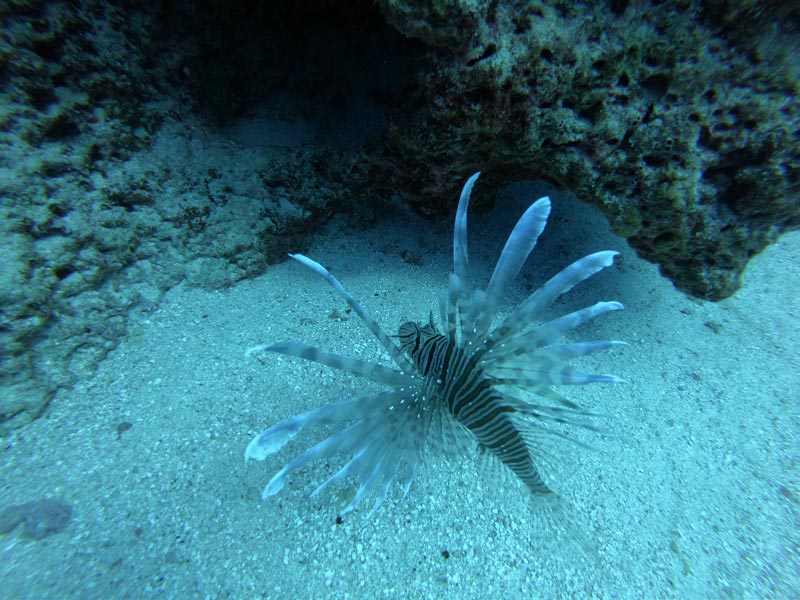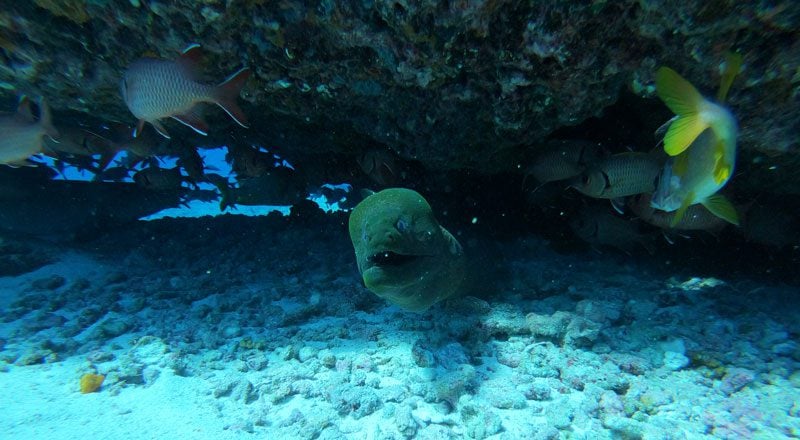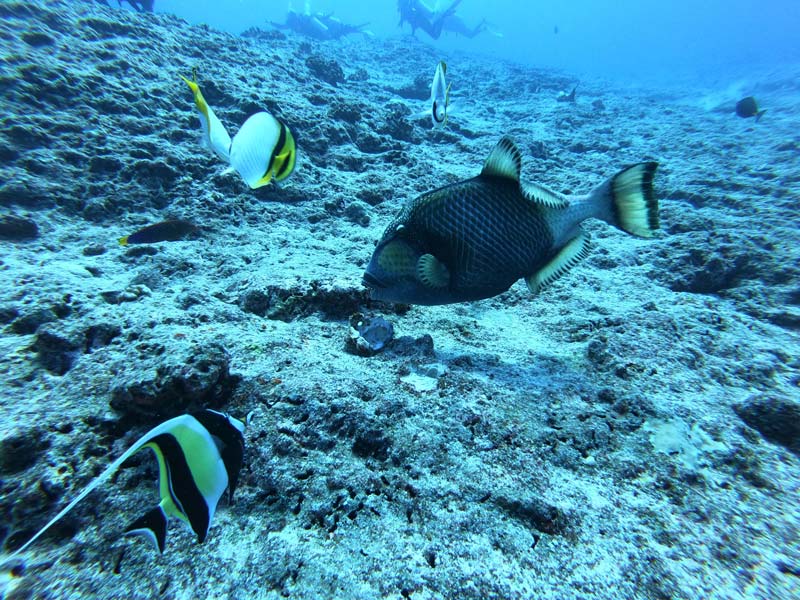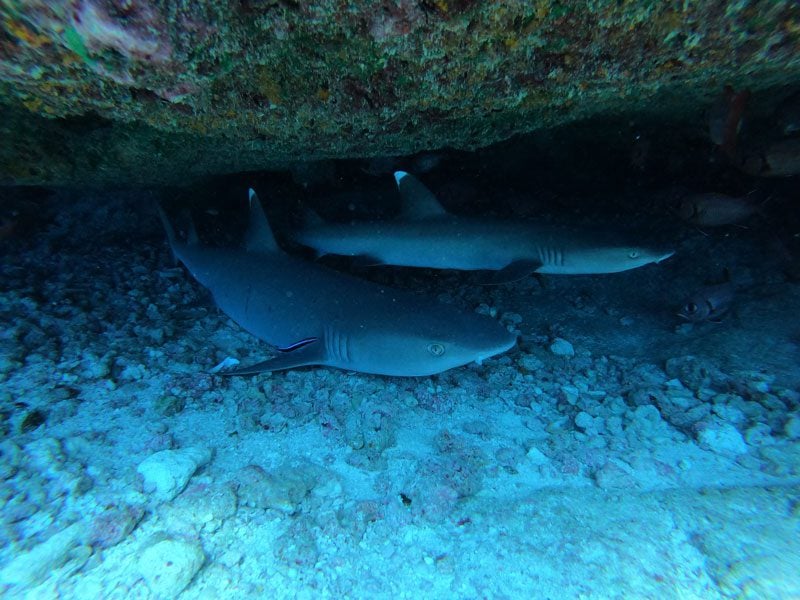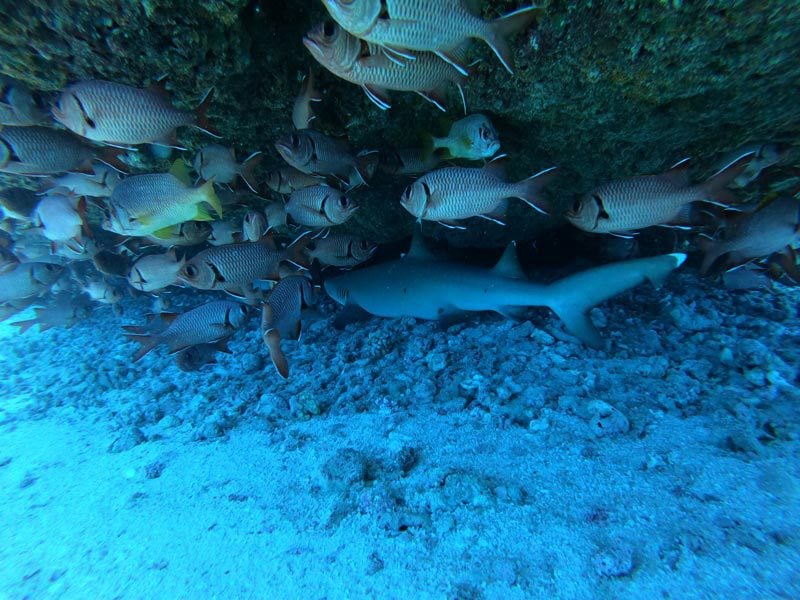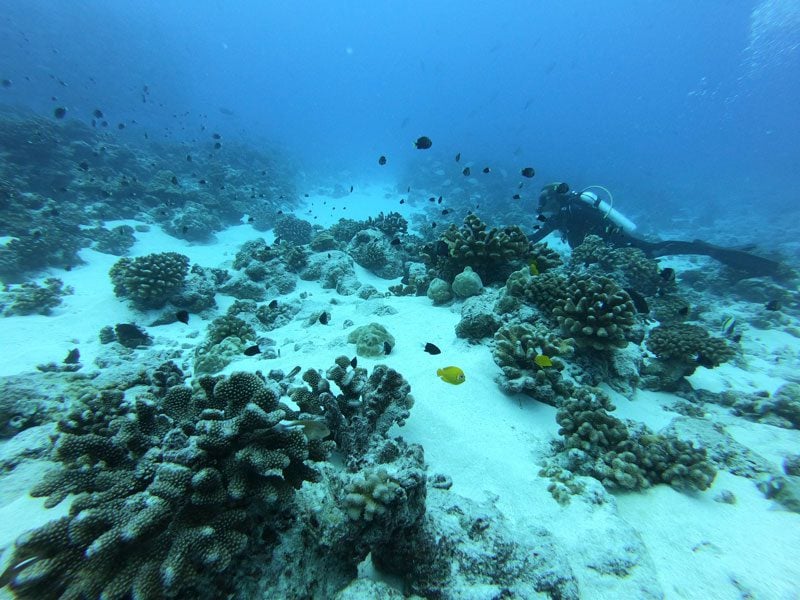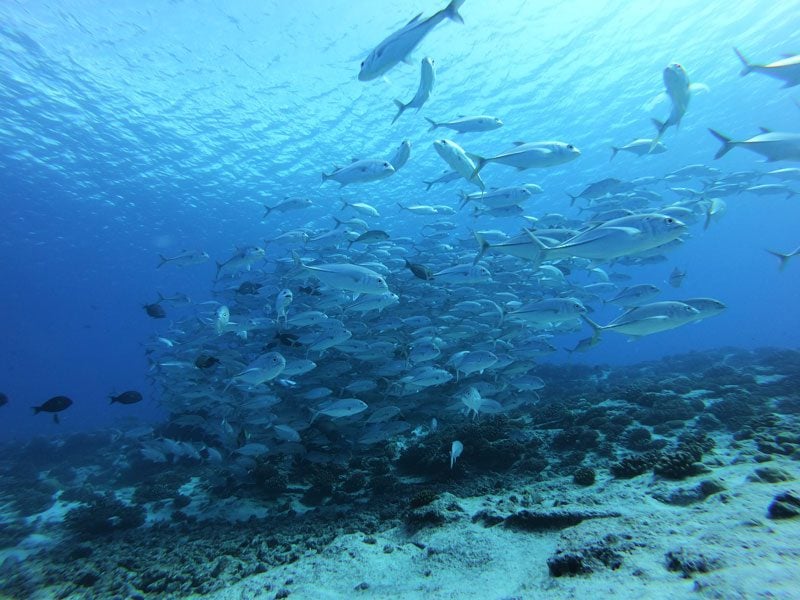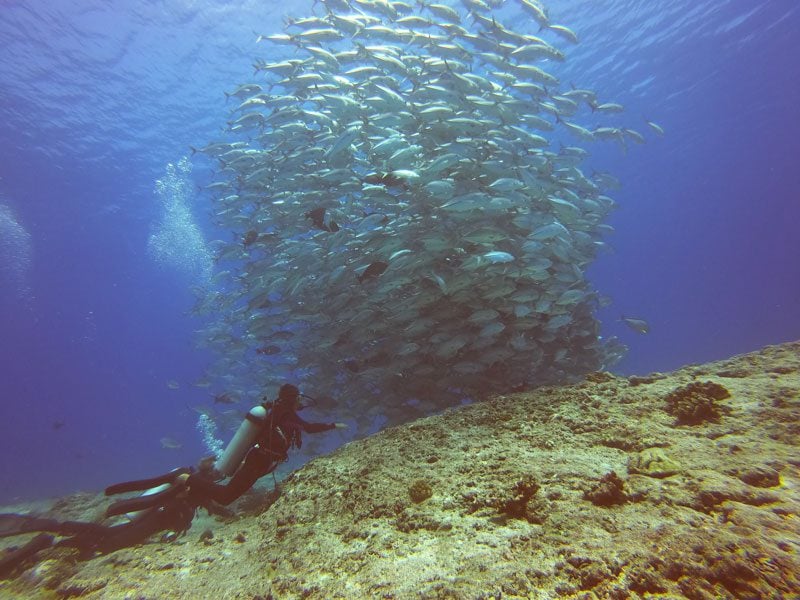 But the real highlight came at the very last minute of the very last dive, as a hammerhead shark patrolled the lagoon just in front of me. In my 50 or so logged dives, I have never seen one so this made the trip to Tikehau absolutely worth it.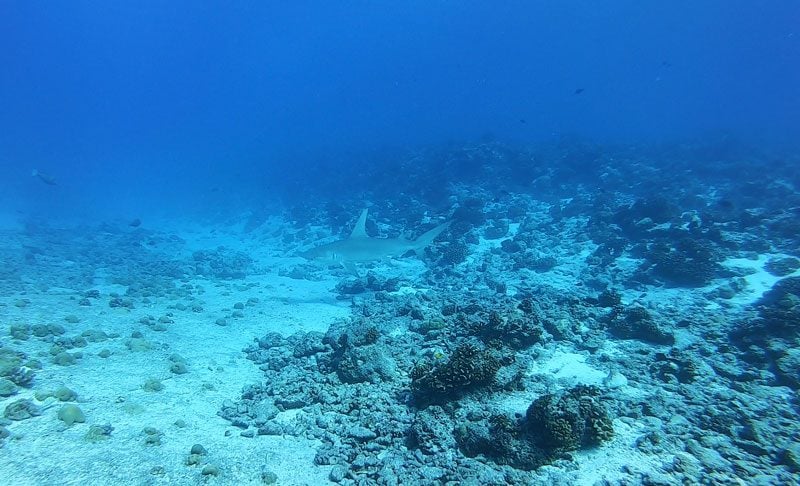 Manta Rays, Birds and Pink Sand
Even if you don't scuba dive, Tikehau is a great stop on an island-hopping journey in French Polynesia, and here's the proof. On a perfect day, with hardly a cloud in the sky, I set out to explore the far reaches of the lagoon on a full-day tour. Since school was out, the kids came to help mom and dad showing the tourists around and learning the ropes of operating a boat.
Our first stop was the "manta ray station", a tiny islet in the middle of the lagoon that used to house a pearl farm. Under the water, giant manta rays gather every morning to get cleaned before "heading to work" by small fish that feed off the parasites on the manta's skin. It's a win-win situation not only for the mantas and the fish but also for snorkelers and divers who get to swim with these gentle giants at shallow depths.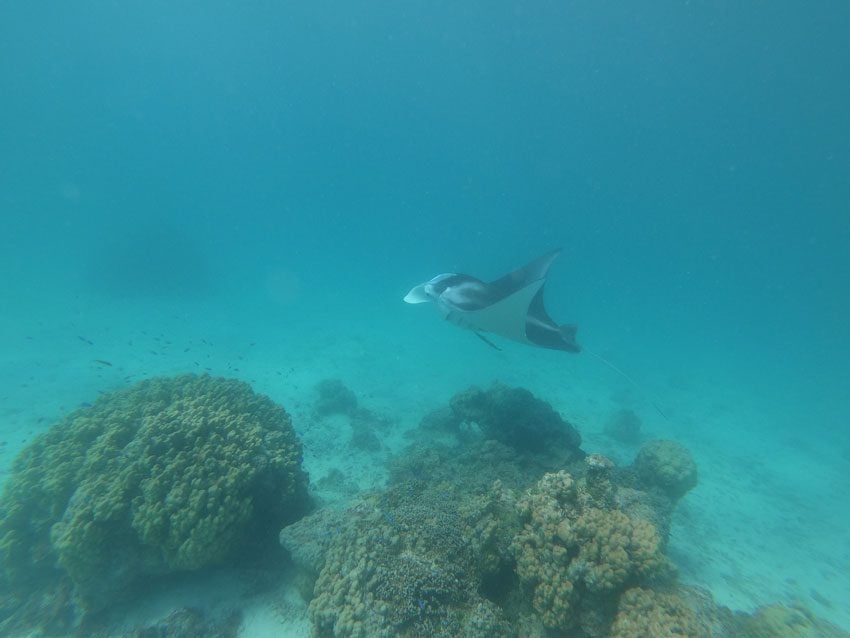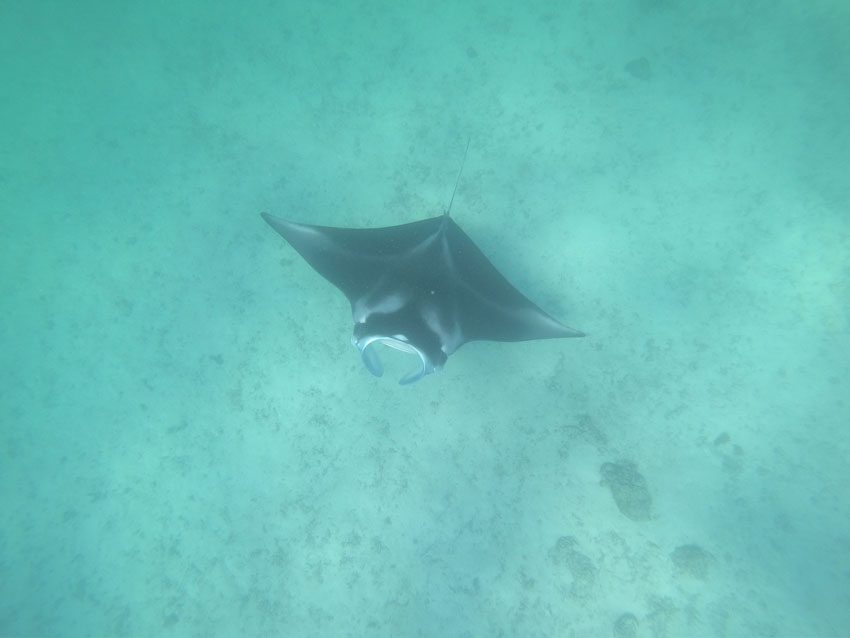 The next stop was at Motu Puara, better known as Bird Island or Ile aux Oiseaux. As the boat approached this rocky outcrop in the far end of the lagoon, it was clear how this island got its name. Hovering in circles above the island were hundreds of birds and even if your sight ain't what it used to be, you can clearly tell who lives here by the sound they emit.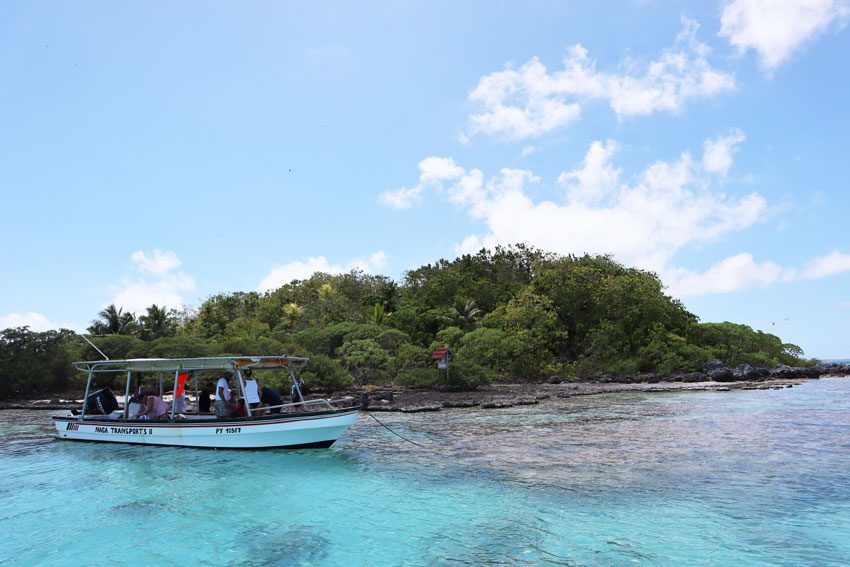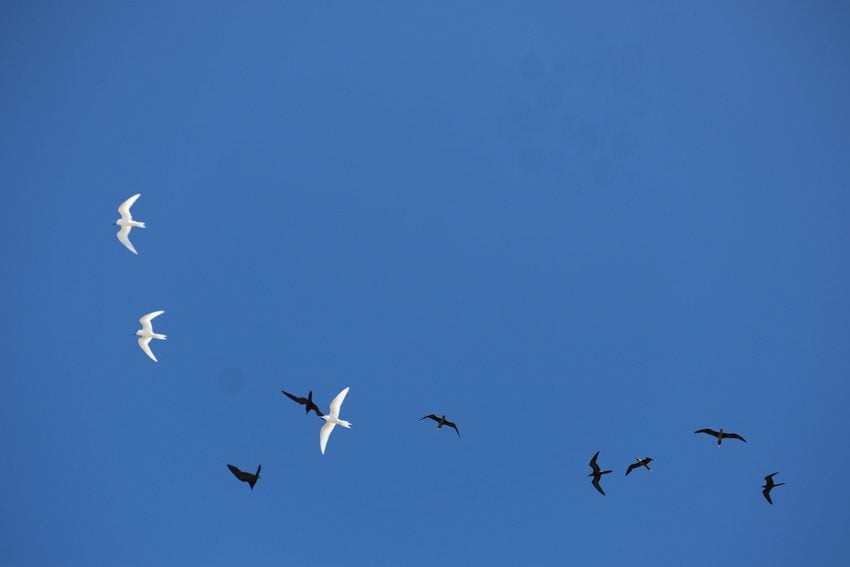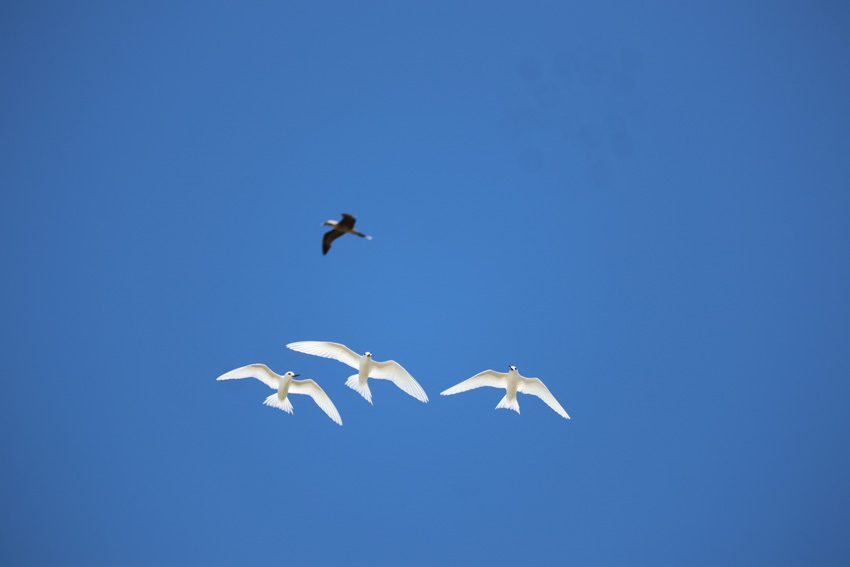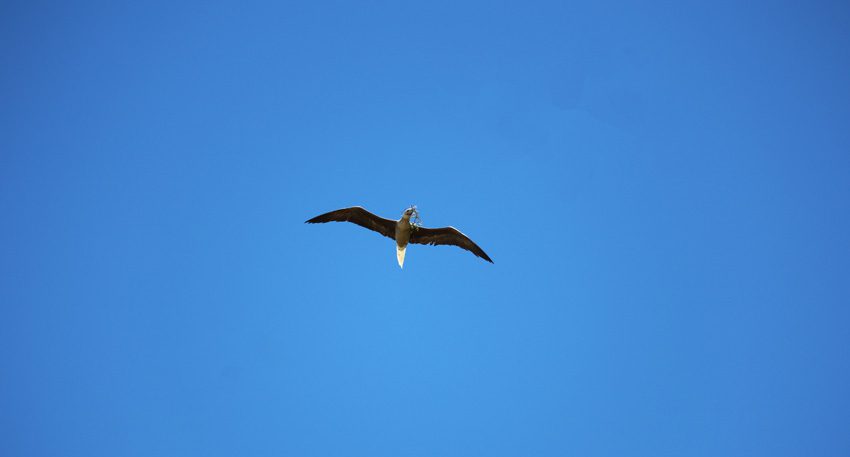 We disembarked on a patch of sharply raised coral and began to tour the coastline. Countless noddies and boobies were nesting in the trees and they appeared to have no fear of man. My heart melted as I saw a mother taking care of her newborn, still wearing the "wrong colors", and a couple playing together in an obvious dance of courtship.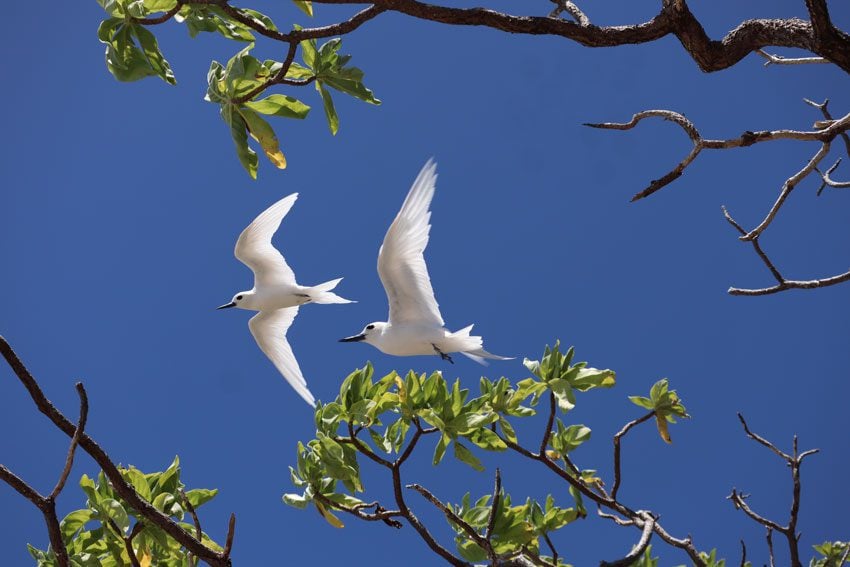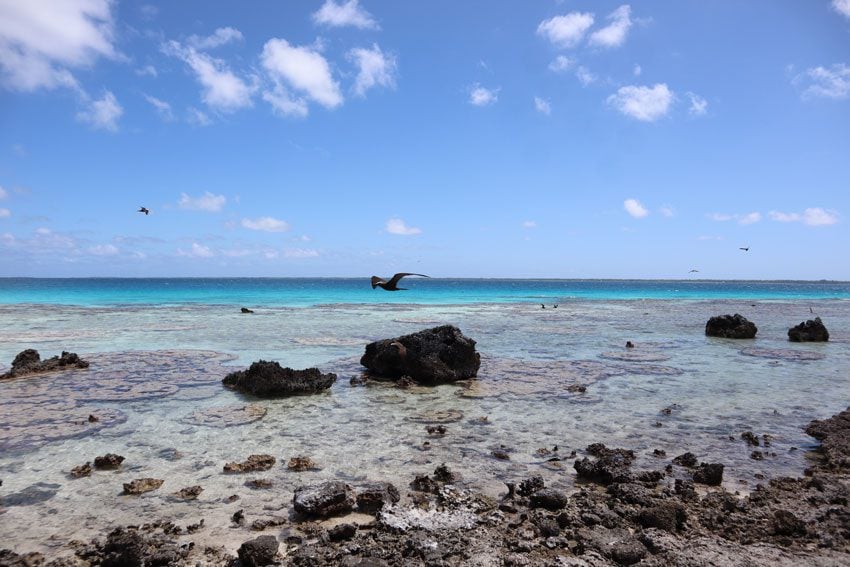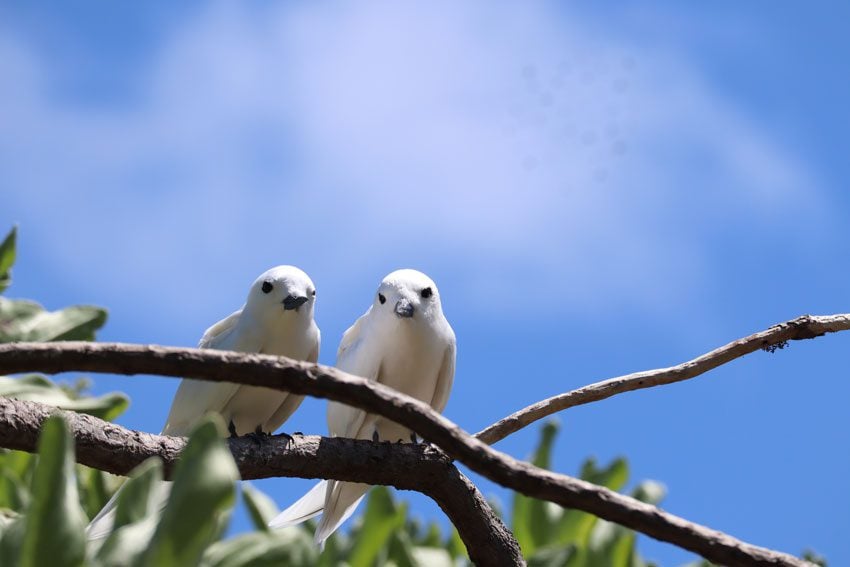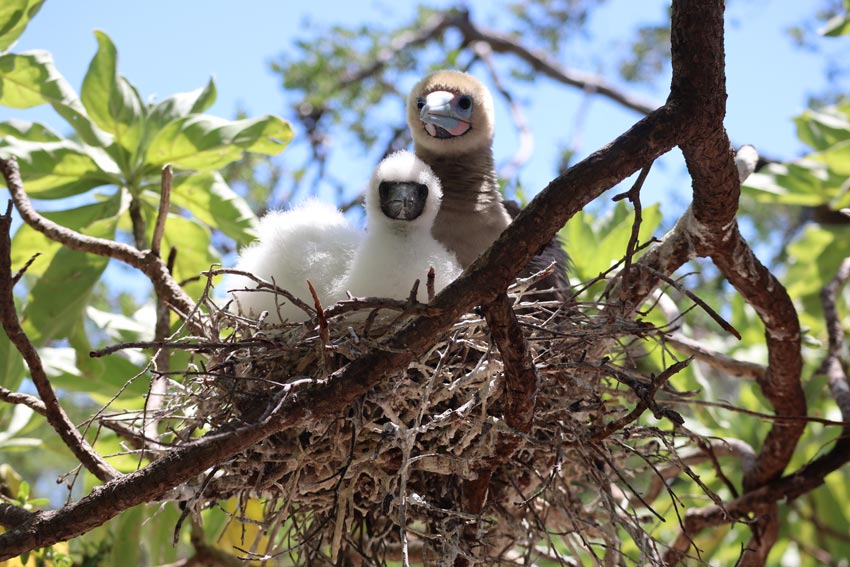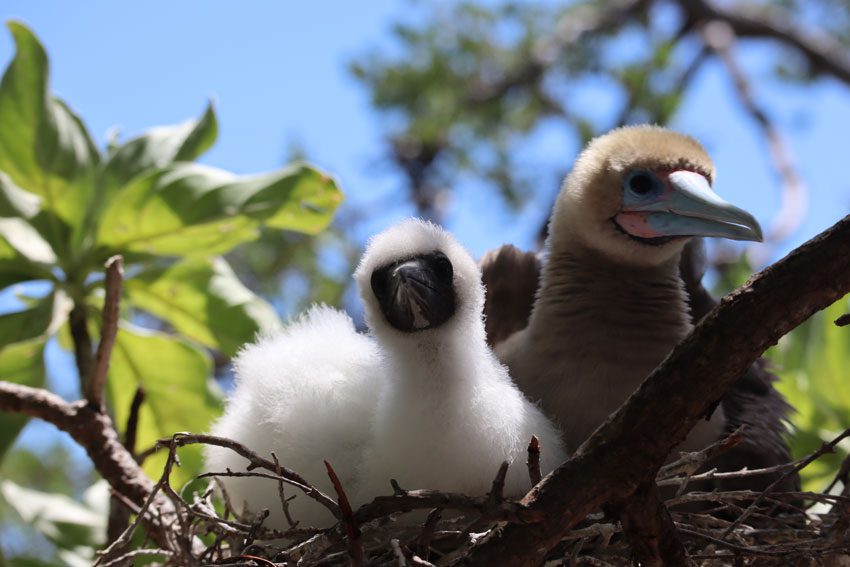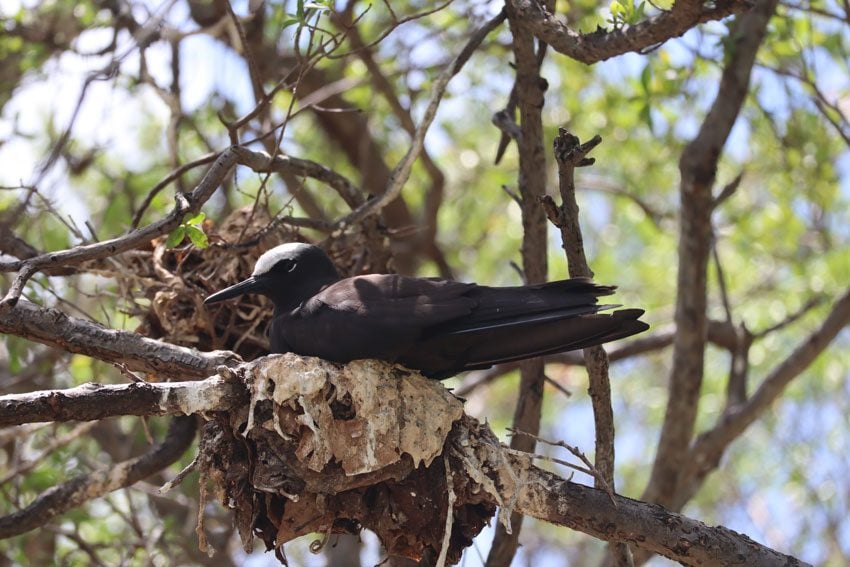 We then crossed the heart of the island, the ground layered with centuries of guano and coconut trees both towering above and sprouting the next generation on the ground. The hour or so spent on Birds Island was a moving experience. I haven't felt this close to nature in a long time.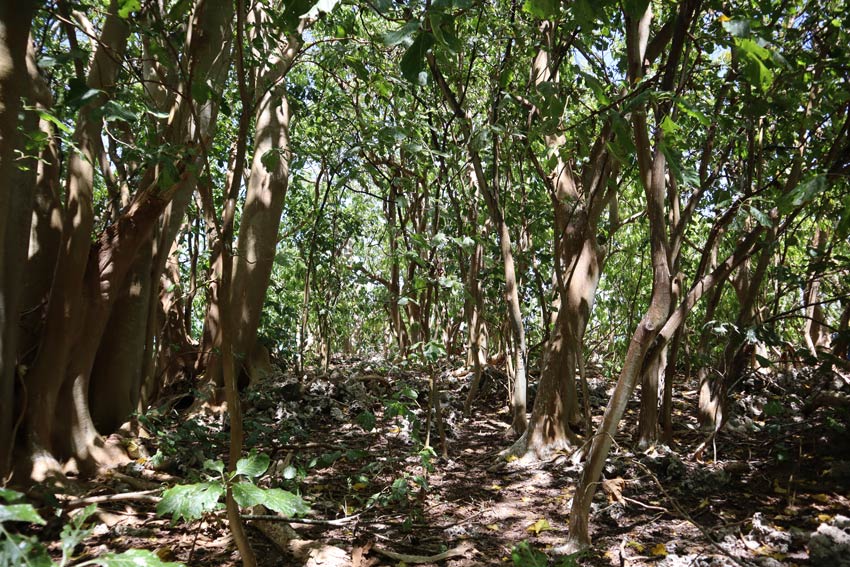 If I thought nothing could top Bird Island, I was in for a surprise. The final stop on the tour was on the family's private motu. As we neared the sandy beach it was clear we'd arrived in paradise but when I set foot on the soft sand, I realized its color was different than the usual white I've gotten accustomed to. This area is part of the famous pink sand beaches of Tikehau. Well, it could be argued that their color is more orange but pink is very romantic so we'll stick with that.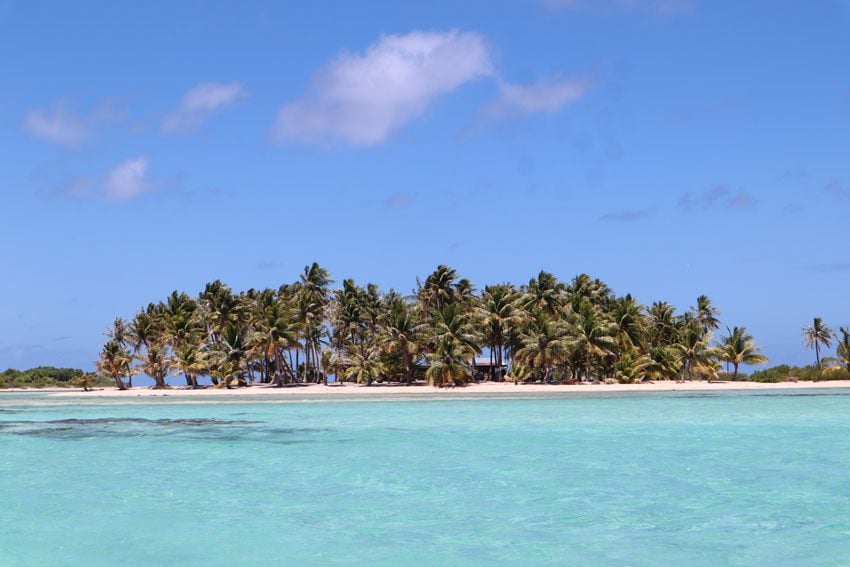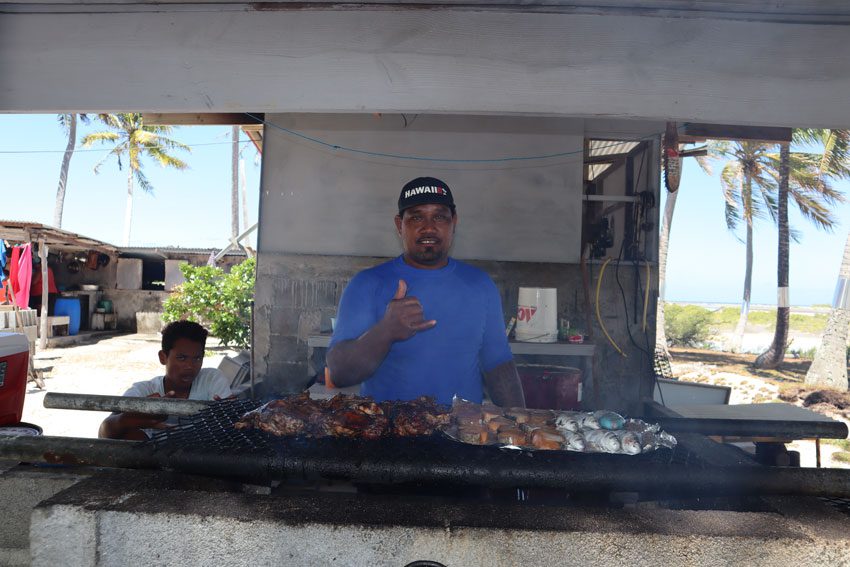 While the family fired up the grill to prepare a picnic lunch, we had time to explore the motu. I used the opportunity to launch Maverick (my trusted drone) and see this extraordinary landscape from above.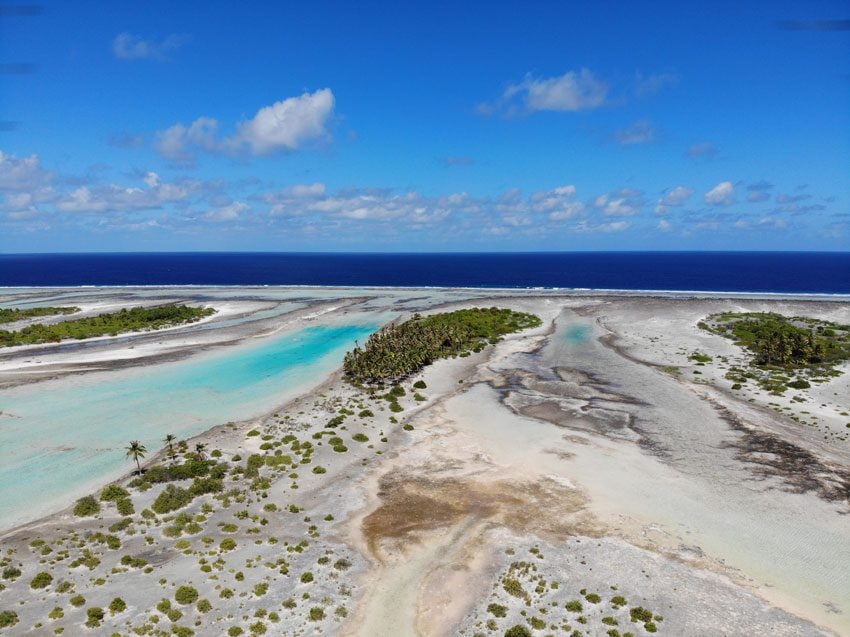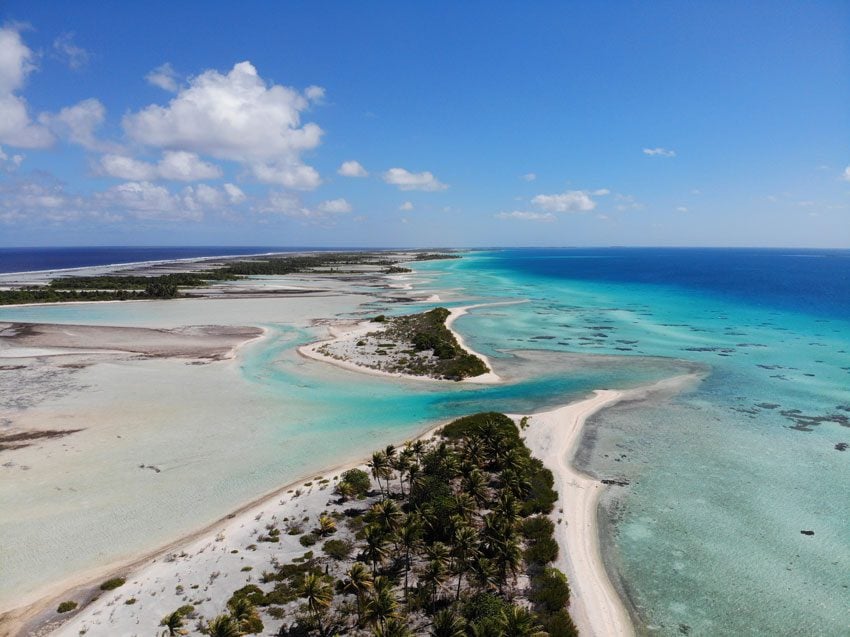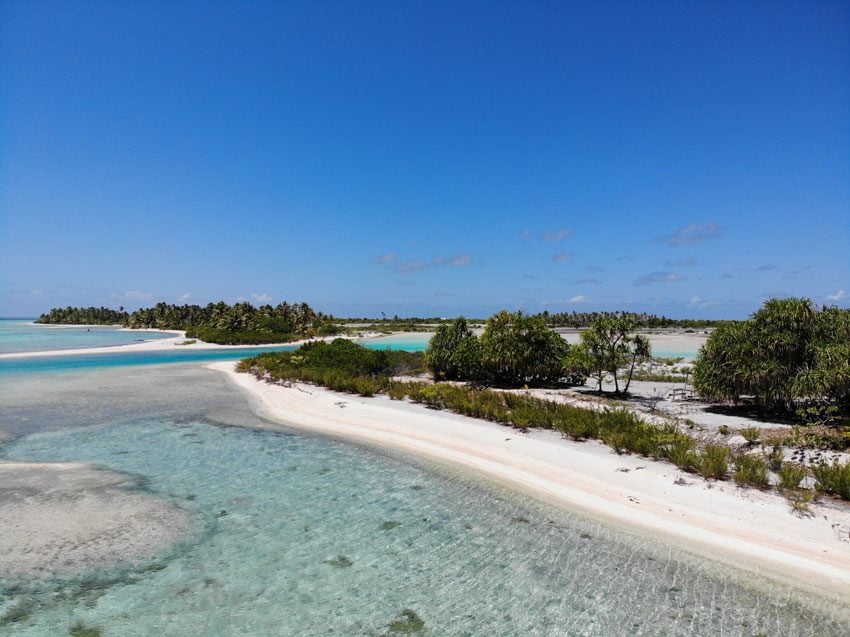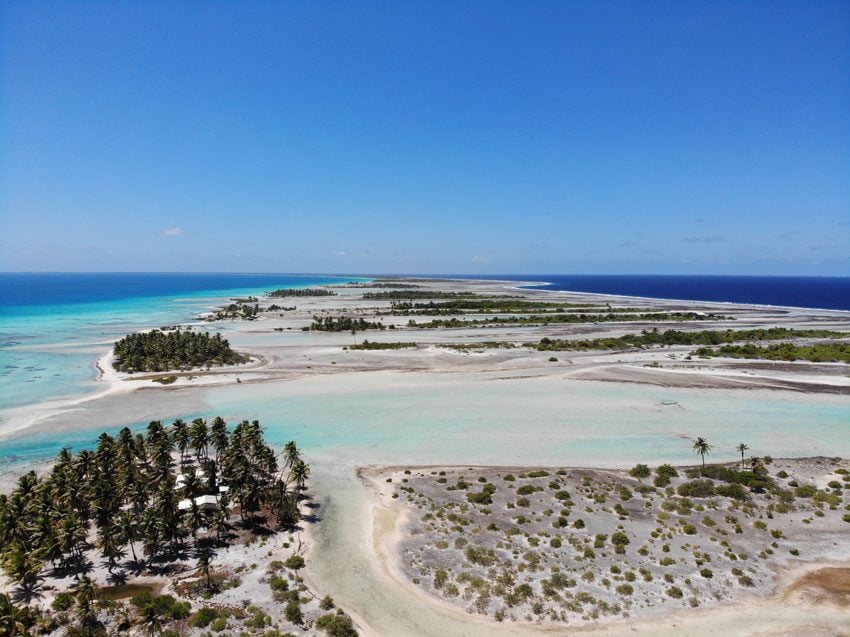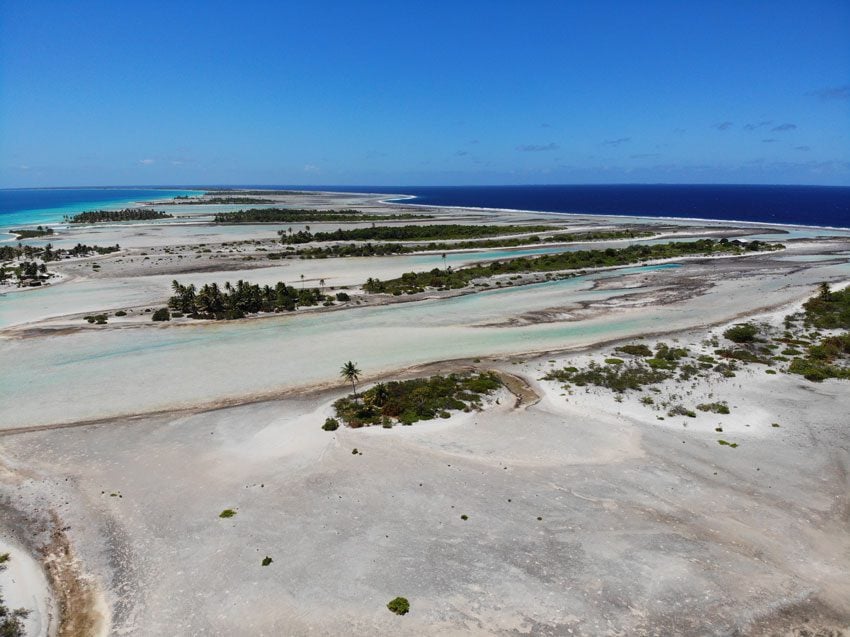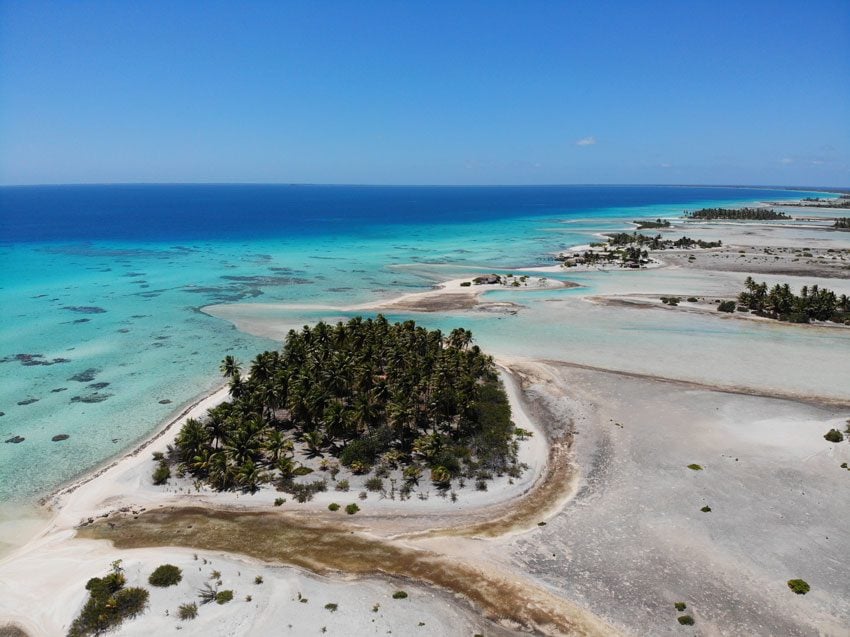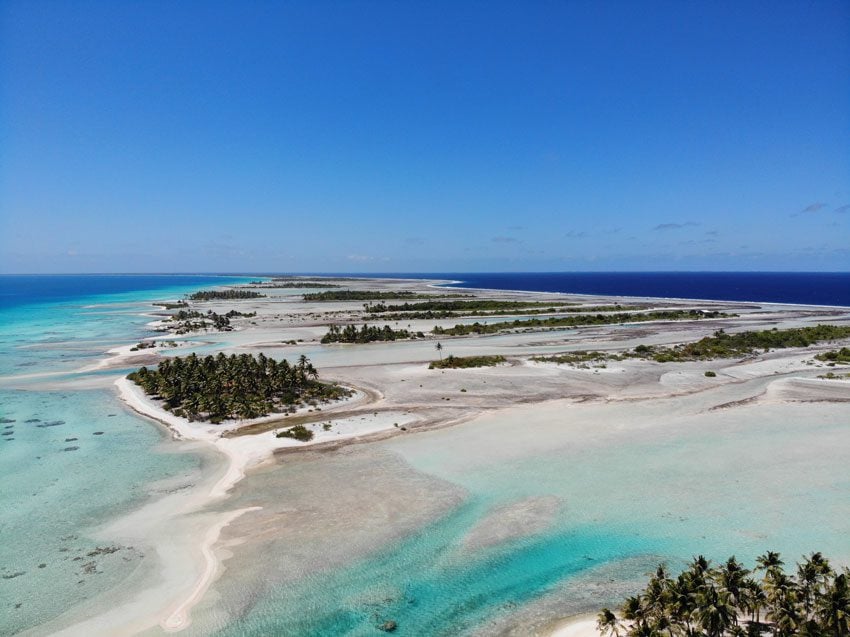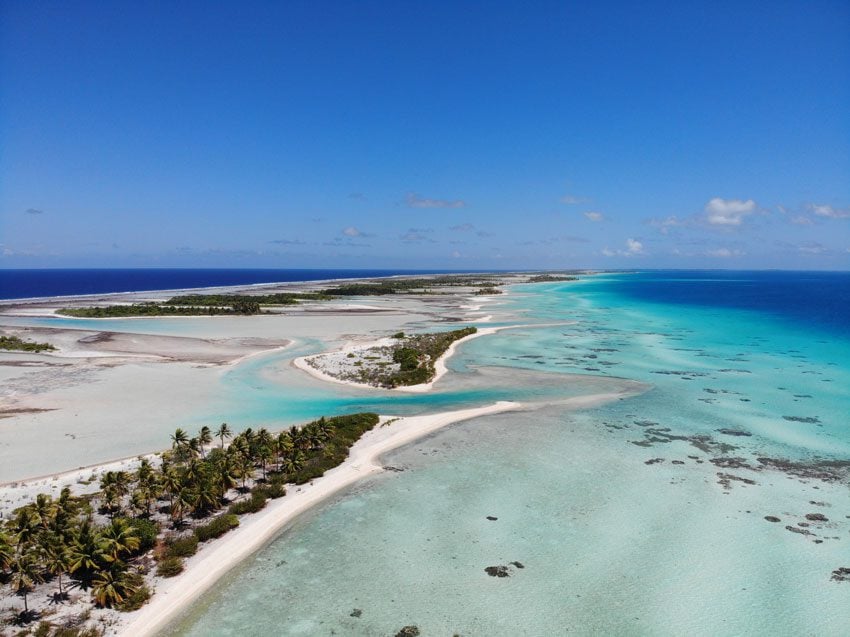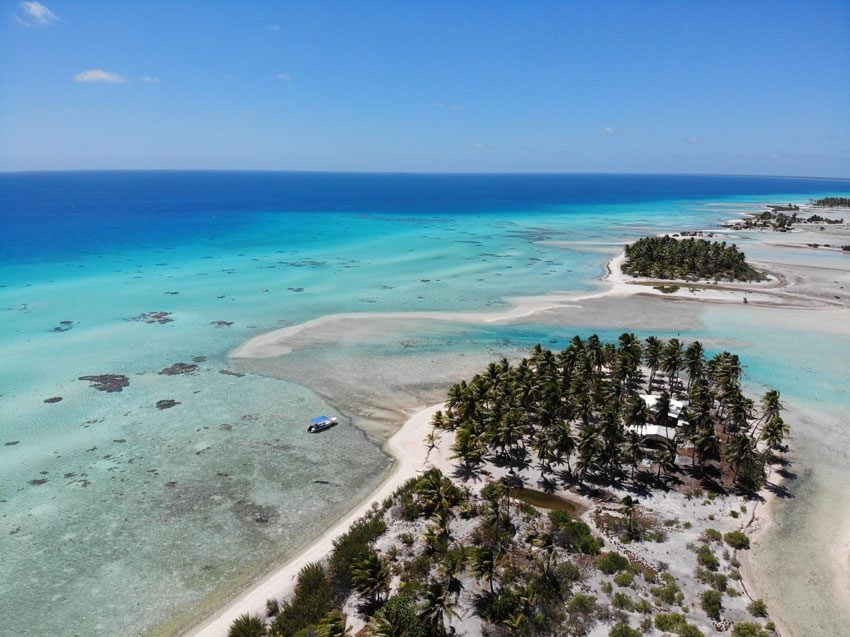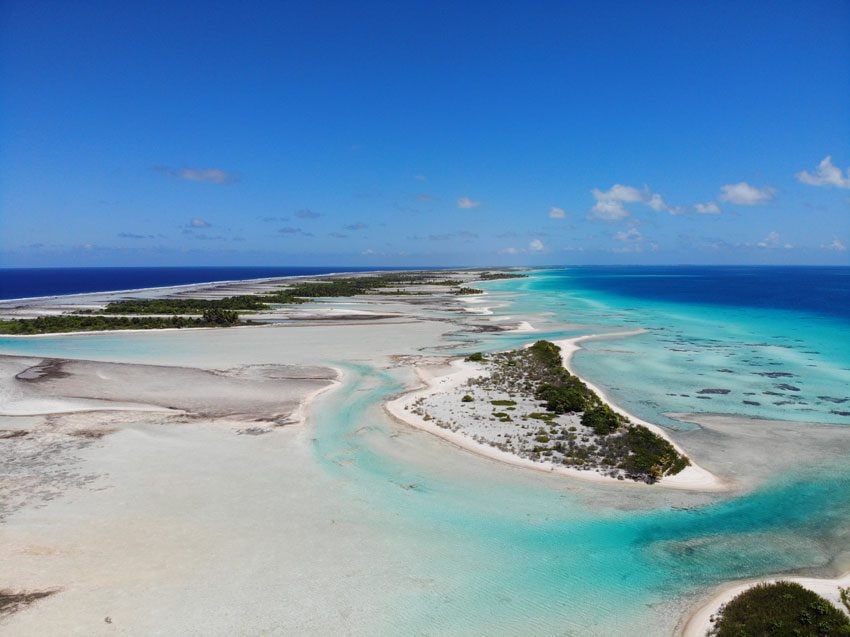 Lunch was right on par with our experience so far. That is to say, perfect. Grilled tuna, lagoon fish, and marinated chicken to go along with poisson cru and as many cold Hinano beers as you could drink. After lunch, we had time to snooze under the shade and visit the reef sharks patrolling the crystal clear waters around the motu.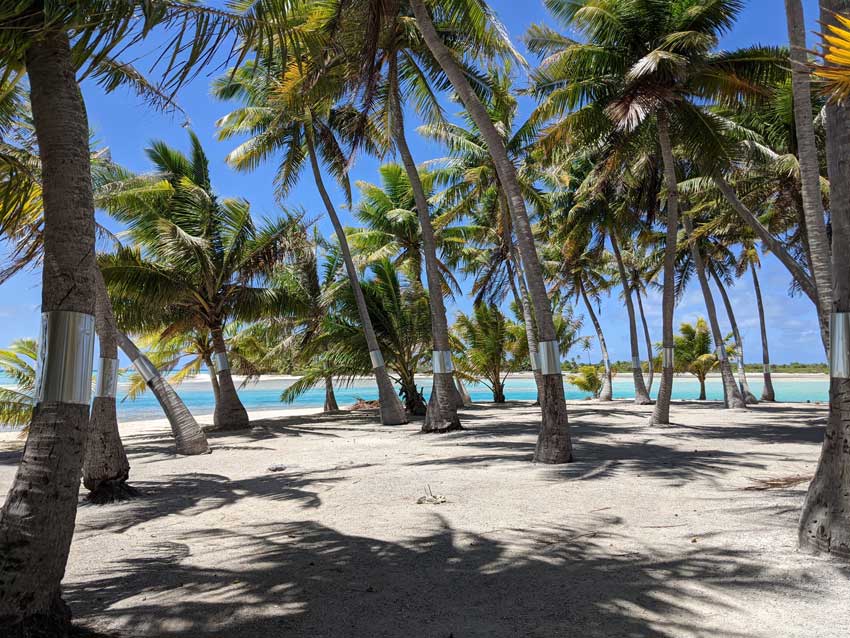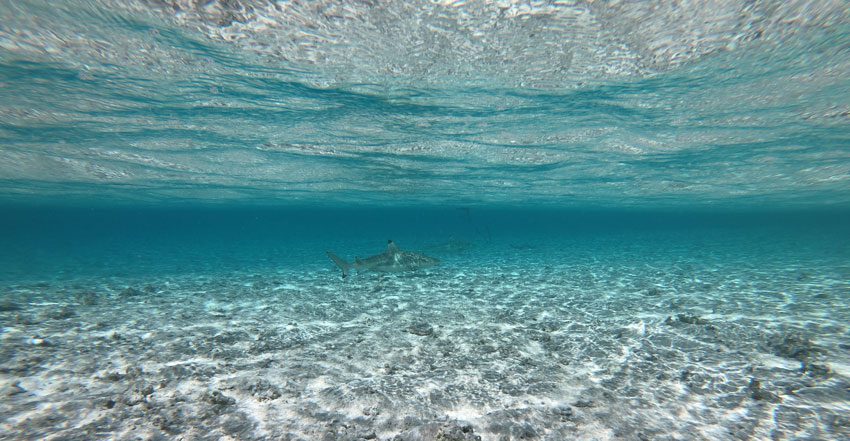 It's hard to imagine, but pretty much every extended family in Tikehau has one of these private islets. They each raised a modest house and come here on weekends and holidays to chill. What a life!
Circling Tikehau on foot
My last day in Tikehau was actually my 38th birthday and there's no better way to contemplate the year that's passed than by taking a long walk. It took only four hours to circle the main island on foot and boy was it enjoyable. The reef side is completely wild and almost uninhabited as it faces the prevailing winds. There's hardly anything out here other than palm trees and wild beaches, including the island's "highest point" at La Cloche de Hina, a coral rock that rises only a few meters high to create a natural pool.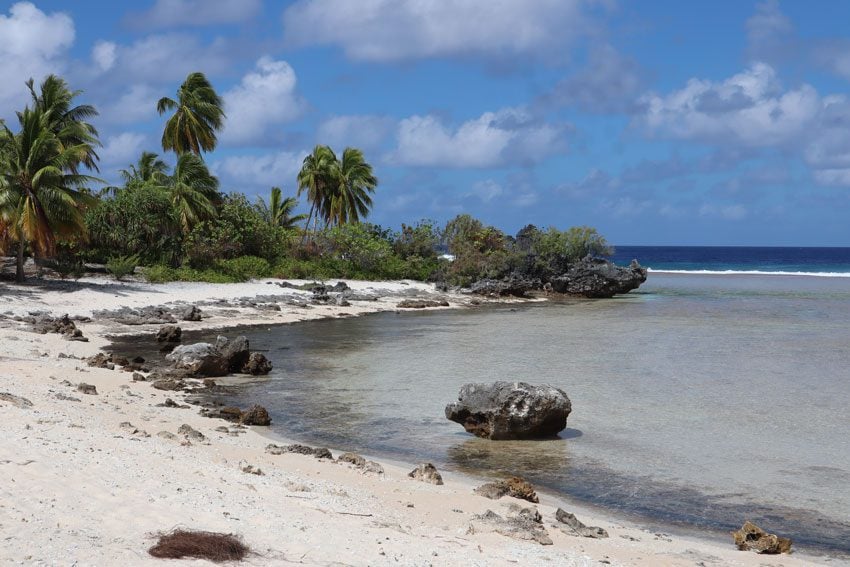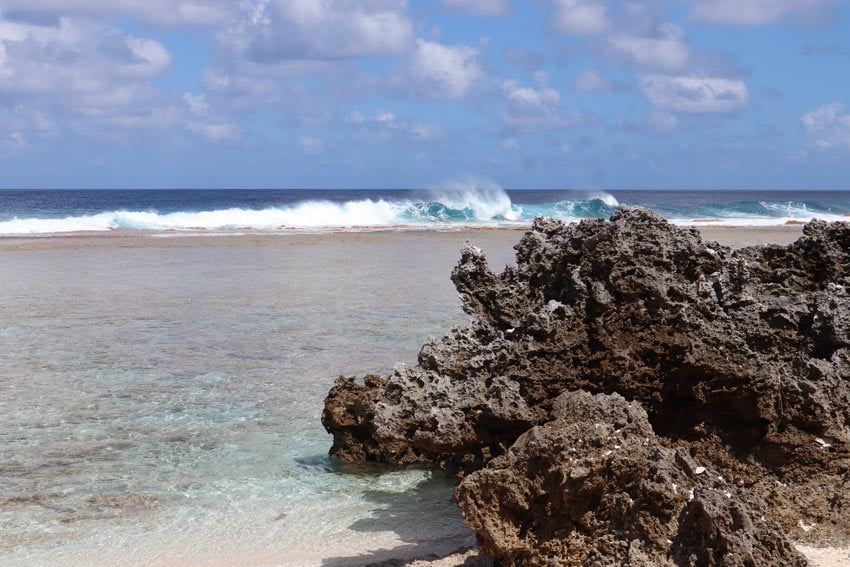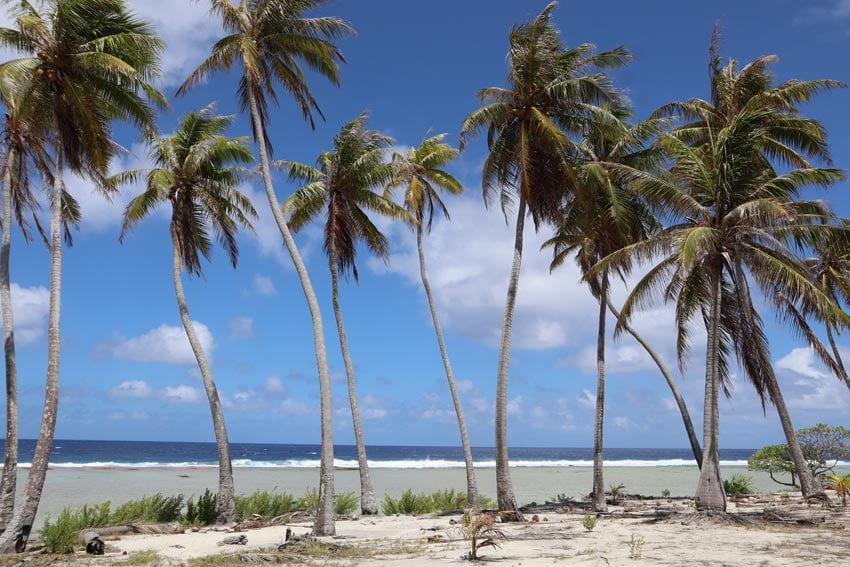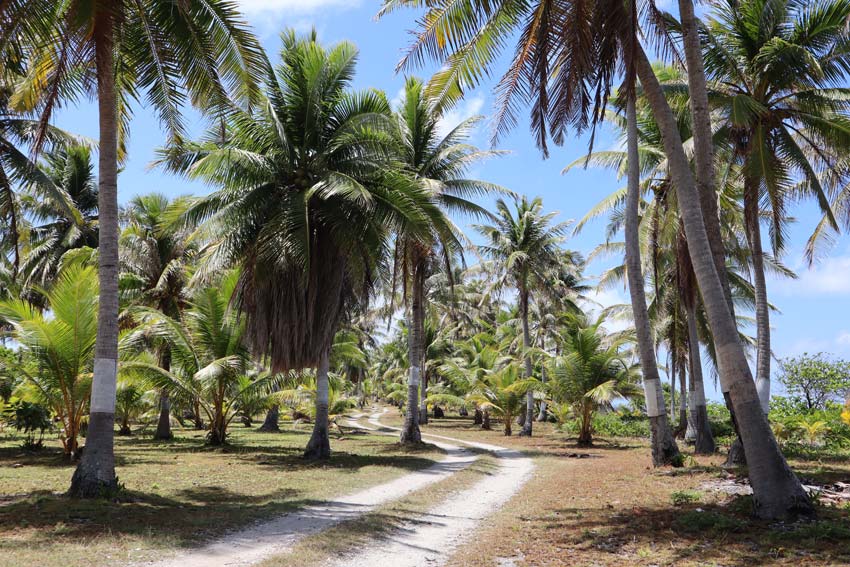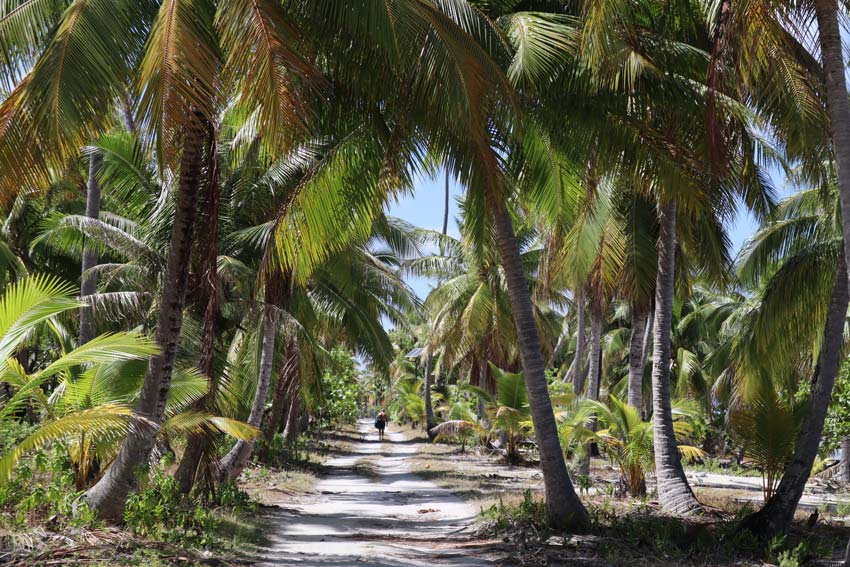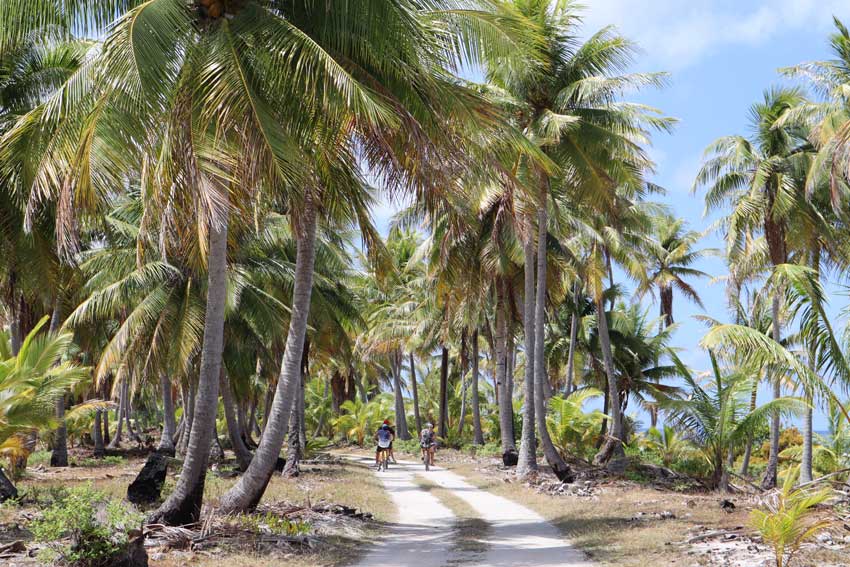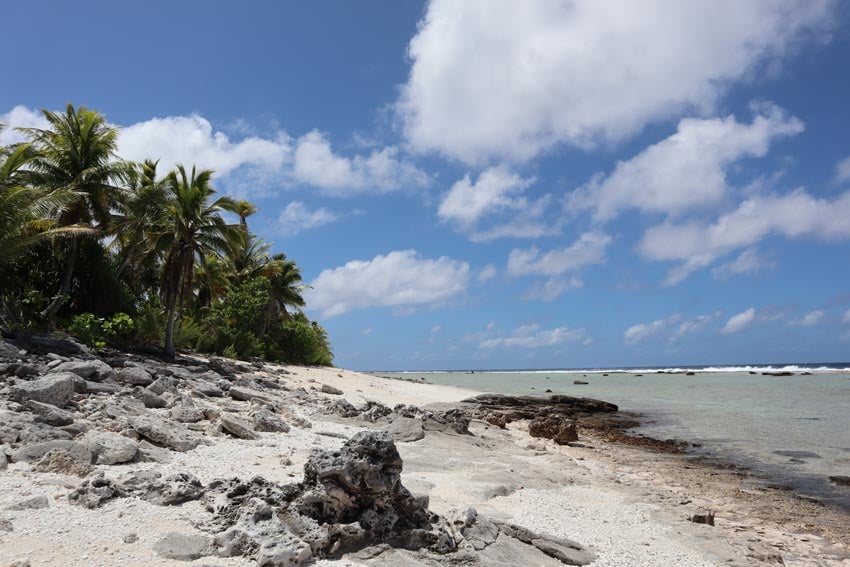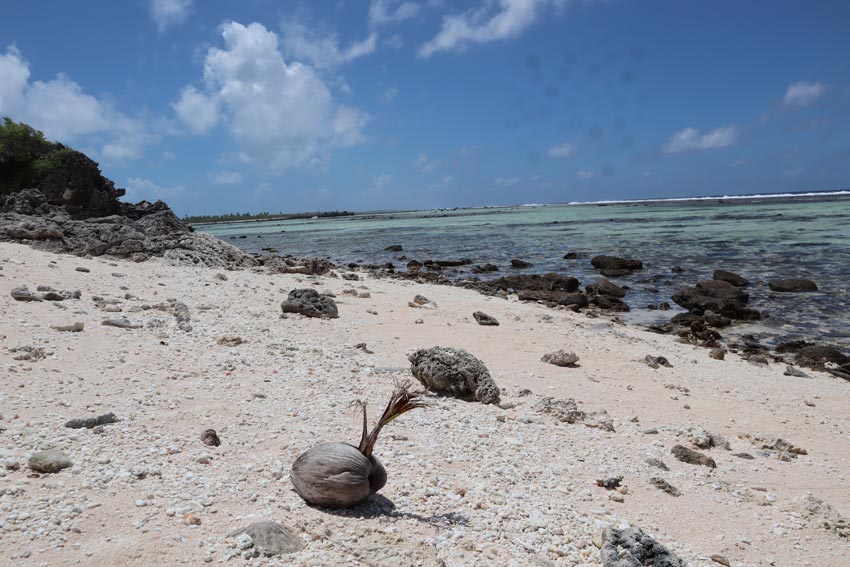 Back to "civilization" on the lagoon side, it was a pleasant afternoon and from time to time, cyclists passed by greeting hello. It was also cargo boat day in Tikehau with the Mareva Nui docked at the pier busy unloading supply and loading copra to be shipped back to Tahiti.
I stopped for lunch at the Snack Ohina, perfectly situated in front of the pier, to watch all the action as local families waited for their turn to get their much-awaited supply of Western goods. Such is life on remote islands, on the one hand so close to nature's finest tropical creations but, on the other hand, patience and resilience are a core ingredient.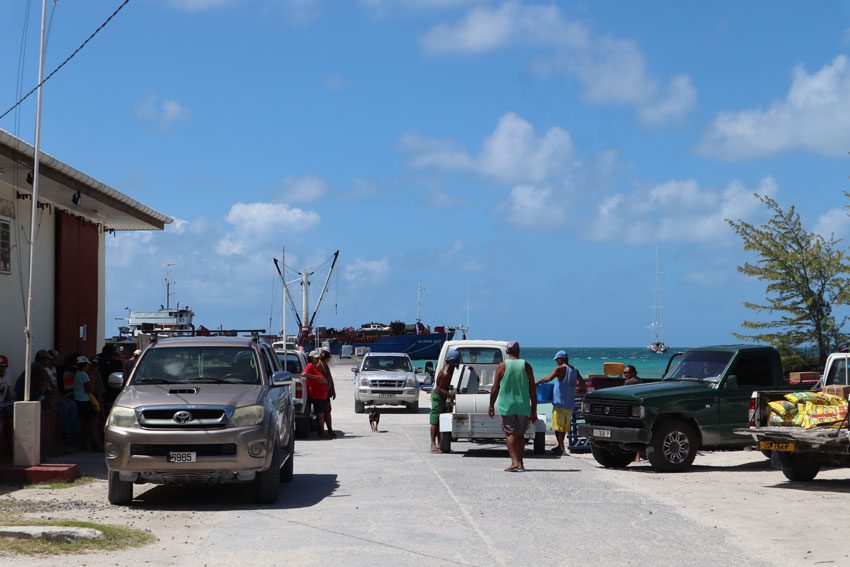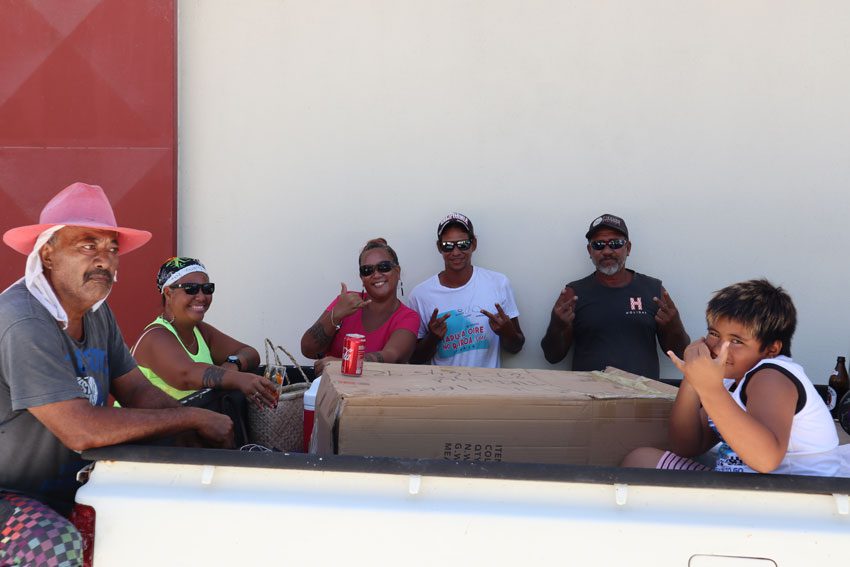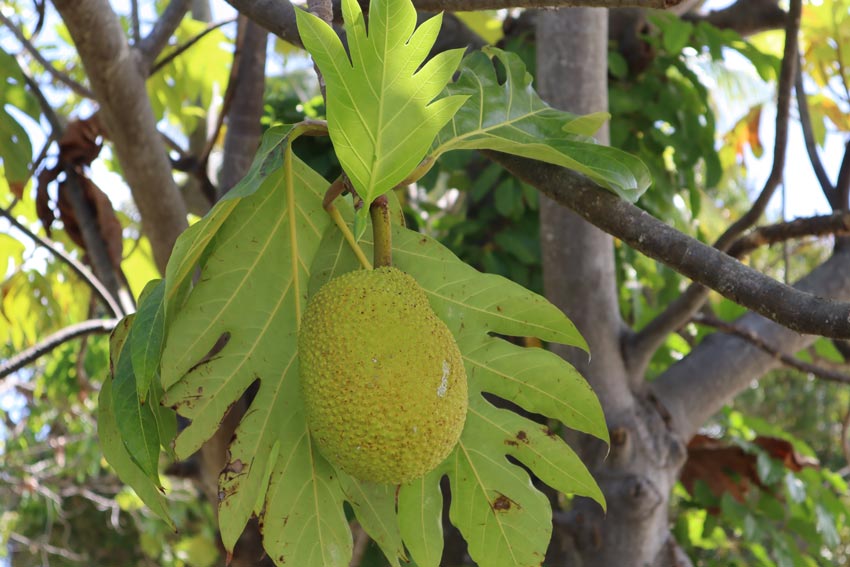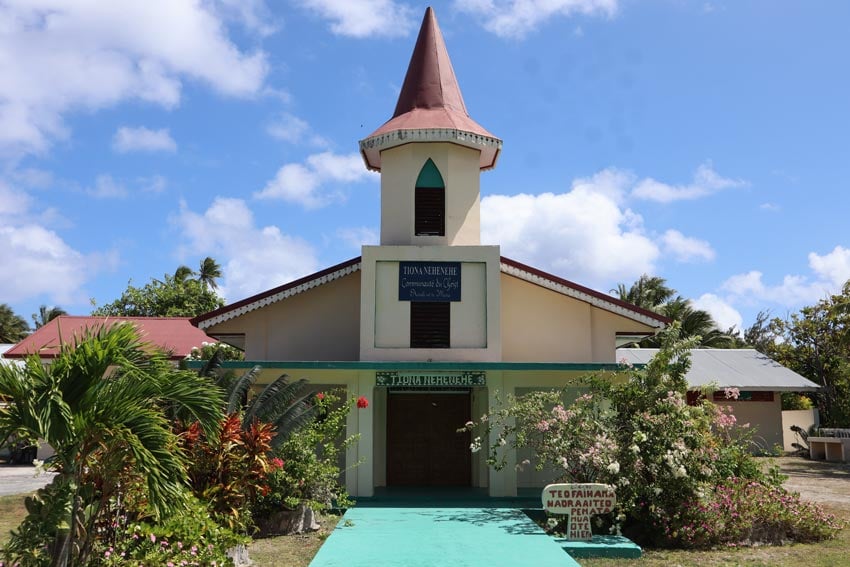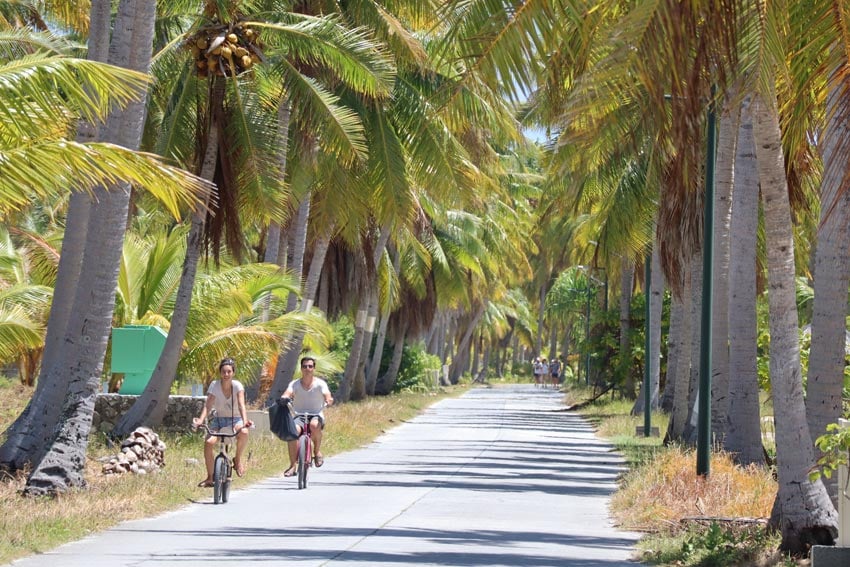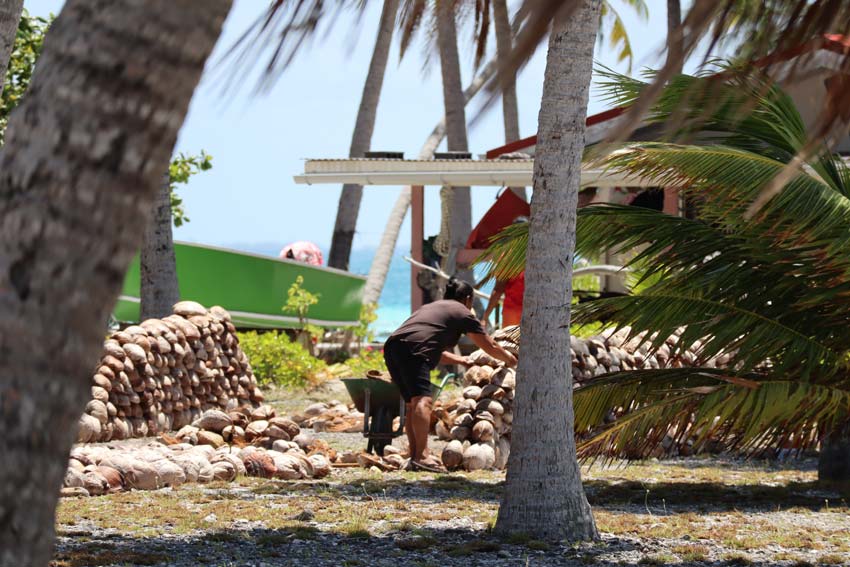 What's Next?
In the next post, we'll head way south to the Austral Islands. These southernmost islands are a world away from what we've seen so far. Oh, and it's the height of humpback whale season, so you don't want to miss this!
>> Read the next post from the Austral Islands >>
Heading off to French Polynesia? In-depth island guides to all 5 archipelagos await you, including sample itineraries and essential travel tips & tricks.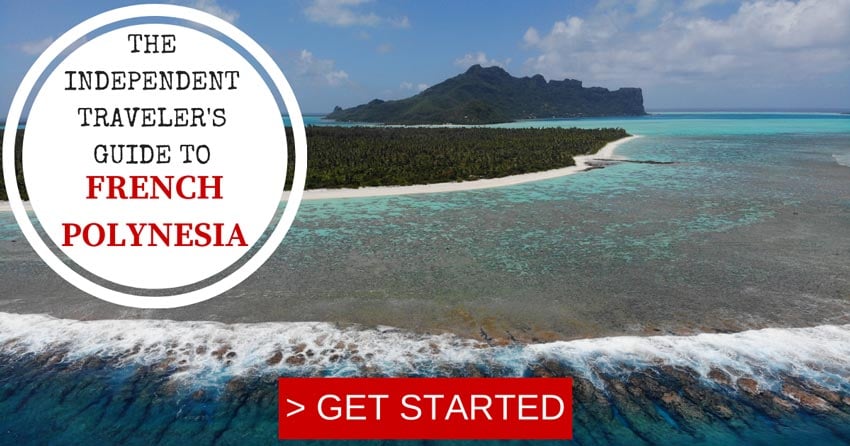 Tahiti, Tailor Made!
The Islands of Tahiti are among the last places to be colonized by mankind, 118 islands, each with its unique personality.
Get expert advice and assistance with planning your trip to the destination where tropical dreams come true!