Traveling in French Polynesia During COVID: Part 1 – Tahiti
In the most unlikely period to even think about travel, this is the story of a six-week island-hopping journey in French Polynesia during COVID-19. In the first part of the series, we'll visit Tahiti, with its emerald peaks, lush valleys, and endless smiles.
It's been over five years since I first touched down in French Polynesia. That visit completely changed my life or, in my opinion, set it on the right course. I immediately felt a profound sense of belonging and energy levels like never before. I loved waking up with the sun and making the most out of every day without the slightest feeling of fatigue. It was clear to me that it was no coincidence that a decade-long yearning to these islands had their "cosmic" reason, as I felt, both emotionally and physically, that I am the best version of myself in this land so blessed with mana.

Moreover, what had won me over from day one was the combination of living in the outdoors, the pristine beauty that a "tropical-island-veteran" like me had never seen before, and friendly locals that seemed to have their "life compass" perfectly calibrated. They appeared to go about their daily lives with a clear "red line" of never letting our Western obsession with generating material wealth ever come at the expense of enjoying life.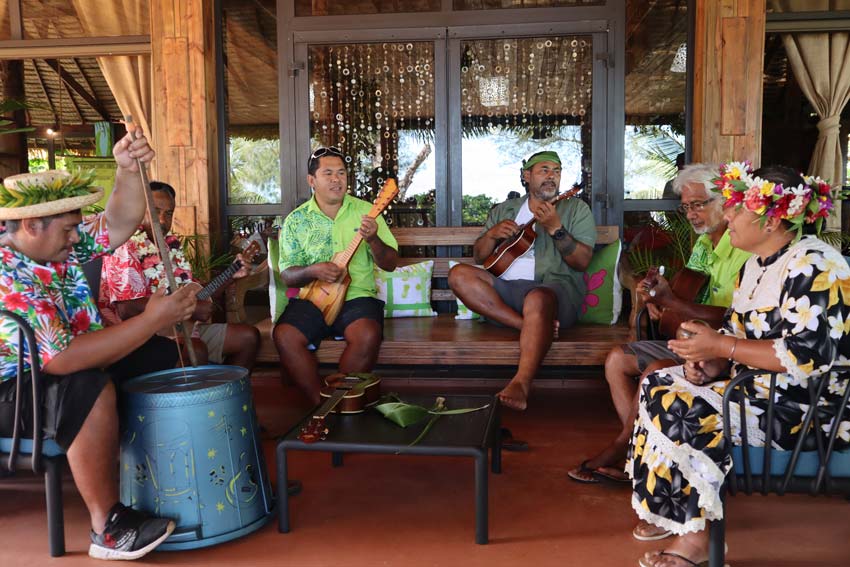 Upon returning home, I wrote extensive travel guides on this website to help independent travelers go beyond the "resort scene" and I also started a business to help travelers plan unique trips to the islands. I also have the privilege of returning to French Polynesia on (what was) an annual basis, leading groups on an island-hopping expedition across eastern Polynesia.
Heading to French Polynesia? In-depth island guides to all 5 archipelagos await you, including sample itineraries and essential travel tips & tricks.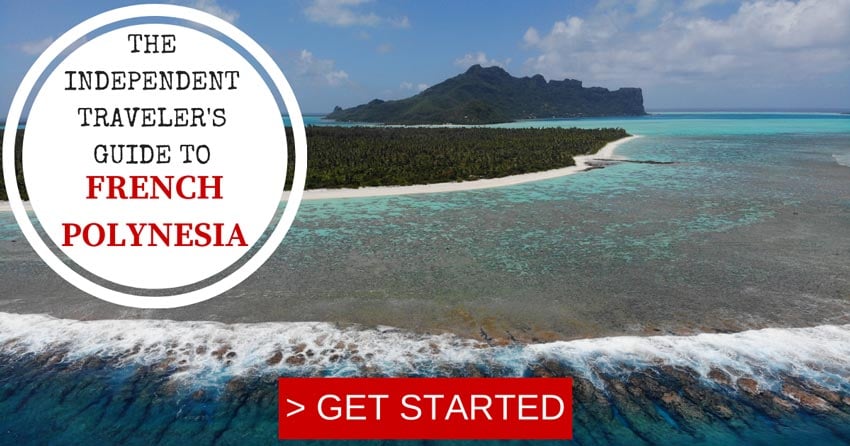 10 Islands in 40 Days
With COVID-19 leading to a complete halt of the business, I decided to turn the sour situation into lemonade and use the rare opportunity to visit the islands on my own. With the reopening of borders for tourists in mid-July, the stage was set for an extensive fifth visit to the islands. I decided to return to some of my favorite spots while exploring new places that are normally hard to reach. I spent nearly six weeks in French Polynesia, hopping between 10 islands while covering a total distance of 5,904 km via 12 domestic flights.
The first post in the series includes highlights from the time I spent in Tahiti. In the following posts, we'll head to a couple of more gems in the Society Islands group, followed by a stop in the Tuamotu Atolls. We'll then head to the territory's extremes, first to the southern Austral Islands, followed by its northernmost archipelago, the Marquesas Islands.
Visiting Tahiti & French Polynesia During COVID-19
Before we begin the journey, a few words about traveling to Tahiti during the COVID-19 epidemic. While entry restrictions fluctuate with the local spread of the virus, tourists are basically required to take a test before their flight and another one a few days after arrival using a self-test kit handed out for free upon arrival. Obviously, social distancing and wearing a mask are required, but I found this to be more relaxed on some islands.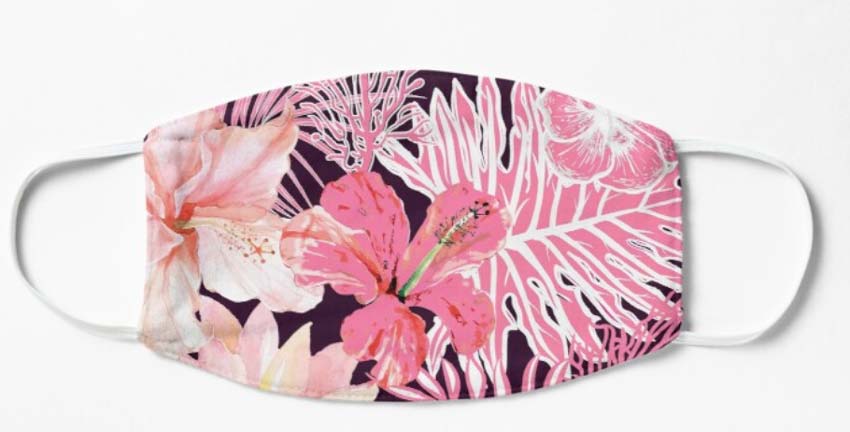 Having visited several times before, I did feel a different vibe this time around. In Tahiti, restrictions are quite vigorously enforced and on all islands, some locals are quite selective in coming in contact with tourists. This is understandable considering Polynesia's tragic history of Western-bourne epidemics and a general degree of fear that is especially felt among the more traditional families. I didn't come across the usual traditional dancing acts and there was a lot less live music.
Nonetheless, considering the current state of chaos in many countries and the complete shutdown of borders for tourists in most parts of the world, being able to visit French Polynesia is an absolute privilege that needs to be judged in the context of what's happening back home. The situation really didn't affect my overall enjoyment. On the contrary, I felt blessed to be able to disconnect during this mentally-challenging period.
Part 1: Tahiti
Though Tahiti is the "brand name" used in referring to French Polynesia in marketing campaigns, it is in fact just one island in the French territory's collection of 118 islands and atolls. Tahiti is the largest island in French Polynesia and also the most heavily populated. Most tourists only use Tahiti as an overnight base en route to other islands but I simply love it.
I started the trip with a few days in Tahiti in order to reconnect with local friends, do some hiking, and road trip to the far corners of the island where the gravitational pull of bustling Papeete (the capital city) can no longer be felt.
Papeno'o Valley
After picking up the rental car and stocking up on local snacks at the Papeete Market, it was a quick drive to Papeno'o Valley on the east coast of Tahiti. The river that runs along this majestic valley drains the enormous amounts of rainwater that blanket Tahiti's peaks. The upper sections of the valley are remnants of the collapsed caldera that once crowned this high island. As expected, waterfalls are abundant here as well as exotic fruits and plants used in the past by the valley's Tahitian residents. If you visit for the first time, you must join a guided 4X4 and explore Papeno'o Valley. I highly recommend contacting Olivier Lenoir for an unforgettable tour.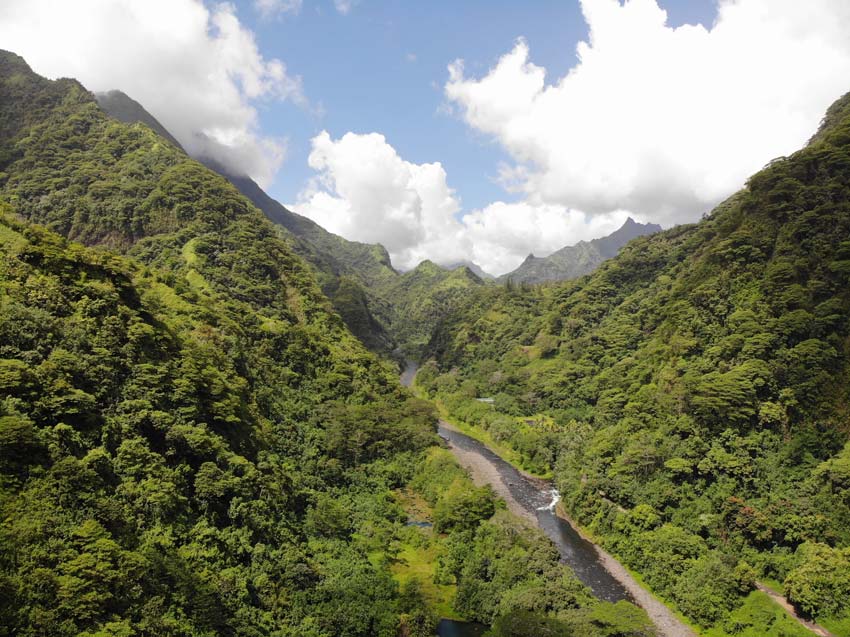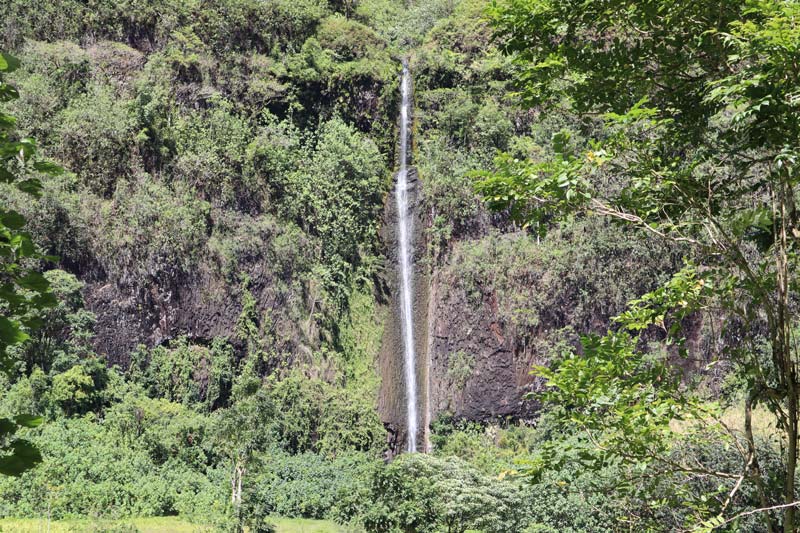 Fautaua Valley
From one valley to the next, I purchased a hiking permit at the city hall (~6$) and headed to Fautaua Valley, situated pretty much in the back of downtown Papeete. As with all valleys in Tahiti, Fautaua was heavily populated in pre-missionary days and was even used by Tahitians who rebelled against French rule in the early 1840s. Here and there, the relics of ancient religious structures – known as marae – can be seen, but the main attraction is the hike through the lush rainforest to the Fautaua Waterfall.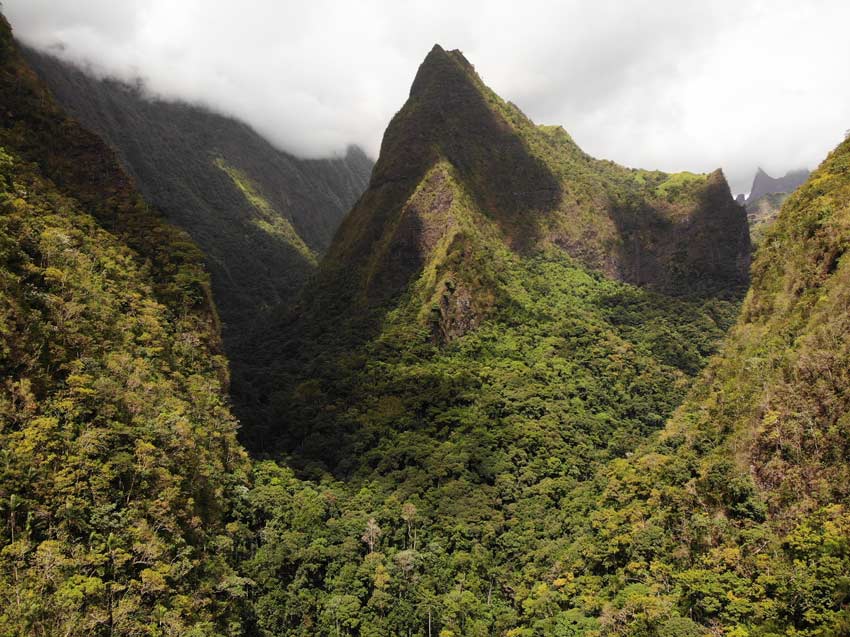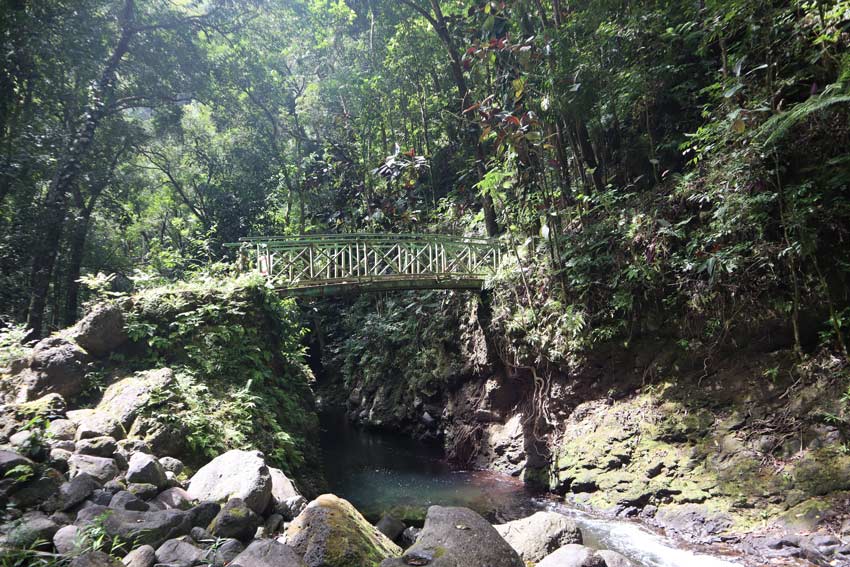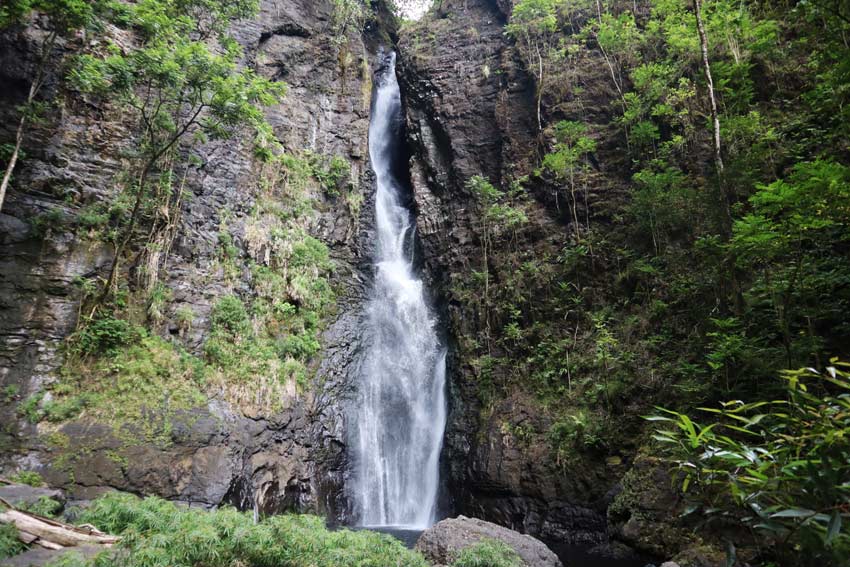 Hiking Mount Aorai
At 2066 meters, Mount Aorai is the third-highest peak in Tahiti. Luckily, a well-maintained hiking trail allows visitors to safely attempt summiting the mountain, though it's no easy task. In fact, this was my third attempt at summiting Mount Aorai in a single day, as previous attempts during the rainy season were unsuccessful due to foul weather. I started hiking in pitch dark using a flashlight and witnessed a spectacular sunrise as Tahiti began to wake up. However, the third time wasn't a charm but I did make it past previously hiked sections. The views were sensational on a rare clear day in Tahiti's interior, with neighboring island Mo'orea clearly visible and Tahiti's rocky crown, the diademe, glowing in the morning sun.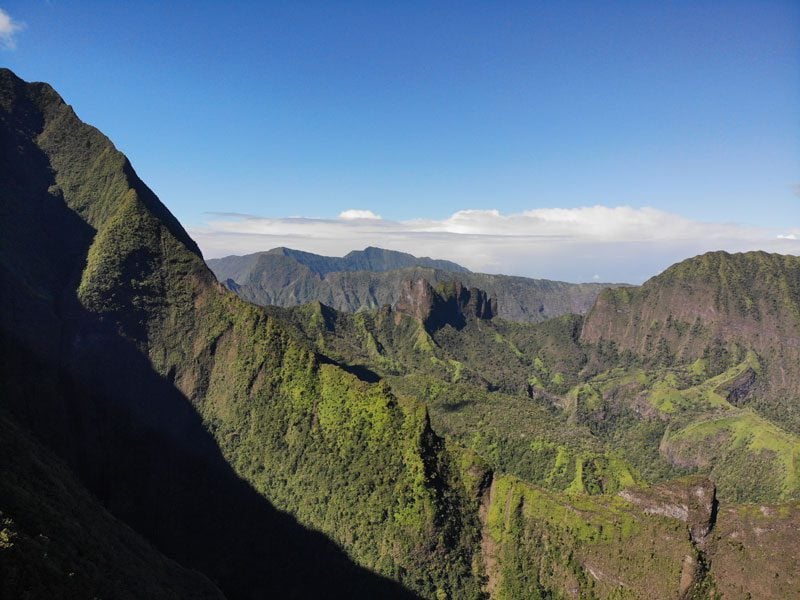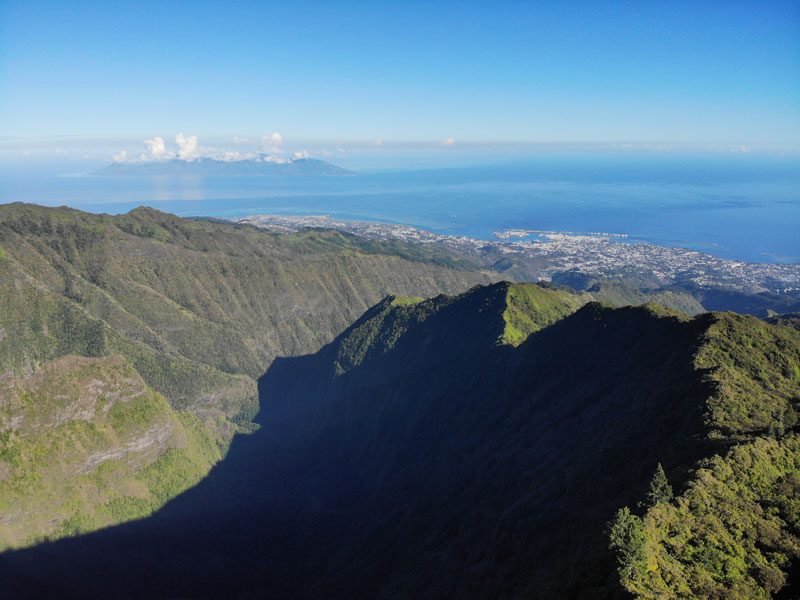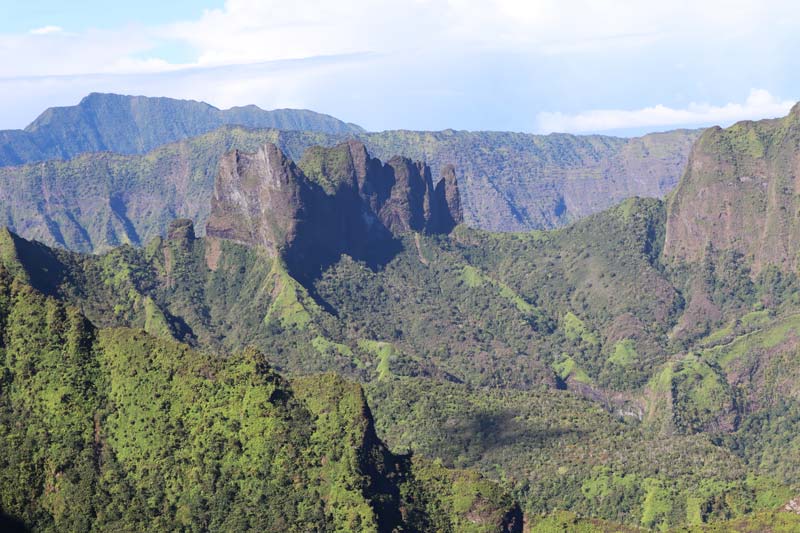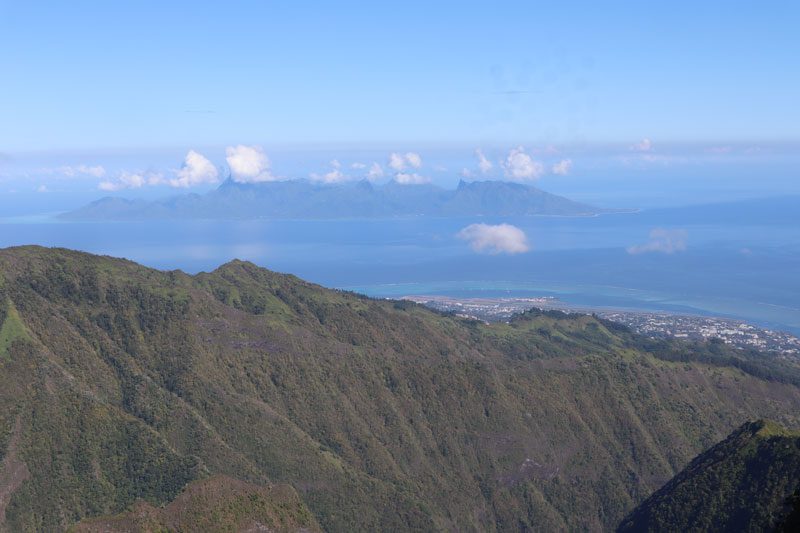 Road Trip to Tahiti Iti
On the final day in Tahiti, I hit the road with a local friend, Dricia, to explore the far side of Tahiti. If you look at a map of Tahiti, you'll see that it has two distinct sections, Tahiti Nui ("big Tahiti") and Tahiti Iti ("little Tahiti"). Few tourists make it out here on their mad dash for the overwater bungalow experience, but Tahiti Iti has to be one of the most picturesque places in the entire South Pacific. The goal for the day was to hike in Tautira Valley on the east coast of the island and then play it by ear for the rest of the day.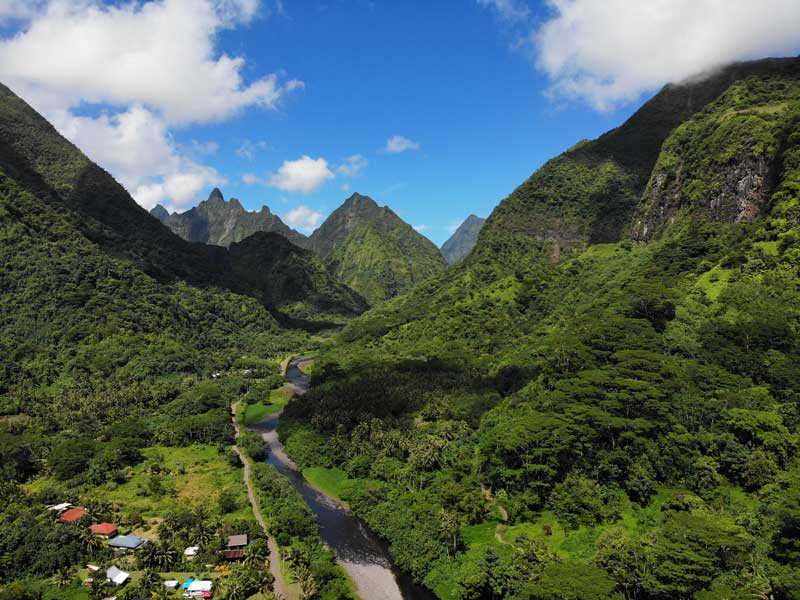 The weather was simply perfect on this day and Dricia's navigation skills on the unmarked trail led us to beautiful sections of the valley where not another human soul was to be seen.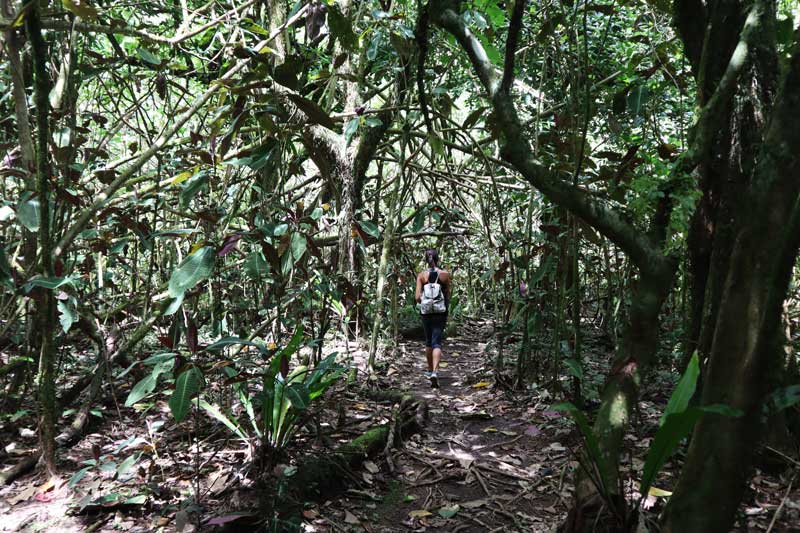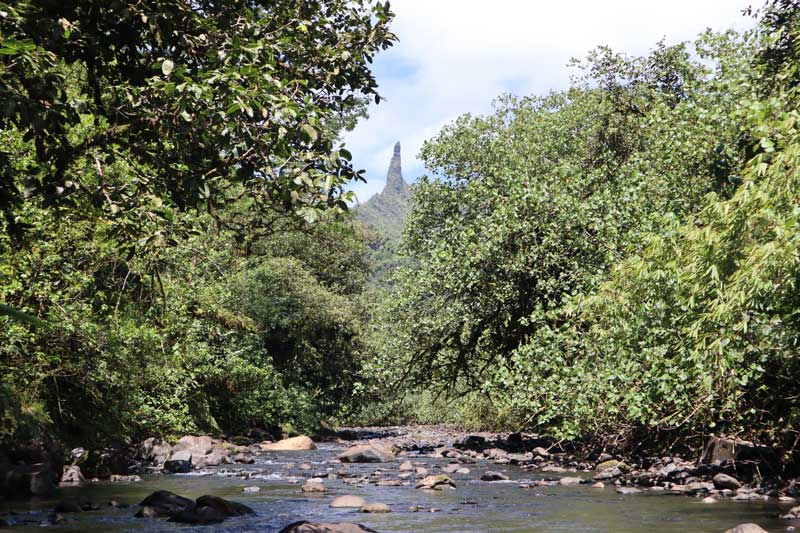 From Tautira, we circled to the west coast of Little Tahiti and chilled on one of the most famous surfing beaches in the world at Teahupoo. The world's greatest surfers visit Teahupoo every year to ride its perfect barrels but the incredible mountain scenery and the sound of crashing waves on the black-sand beach are enough to occupy your mind and soul for a few hours.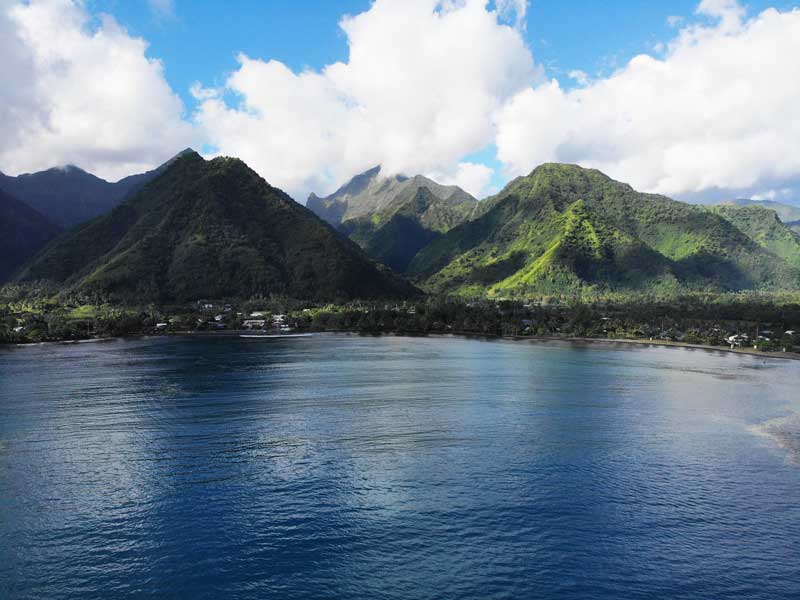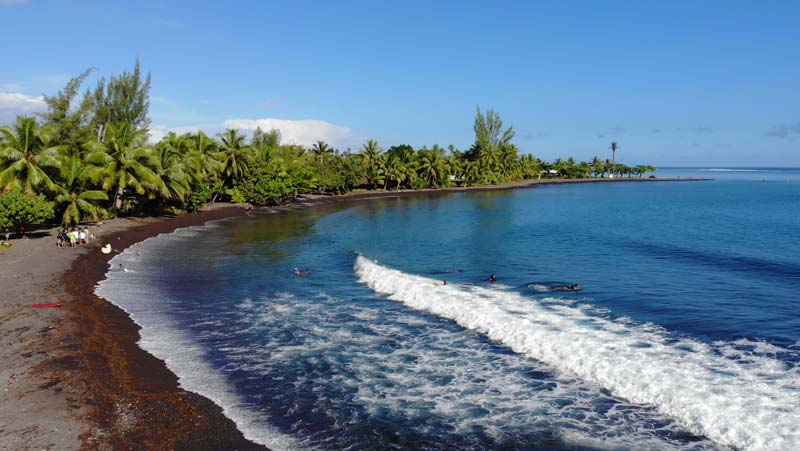 The drive back to Papeete was long but memorable. As the sun began to set, its rays painted the coconut groves in shades of gold and the jagged peaks in bright emerald. The lagoon was glowing and so was my heart. It's hard to fathom that people actually live in this paradise, relatively detached from the troubles of the outside world and so close to the finest that nature's "tropical department" has to offer. We stopped at a beach in Punaauia, a posh suburb of Papeete, to enjoy the final moments of this spectacle as the sun was setting behind Mo'orea.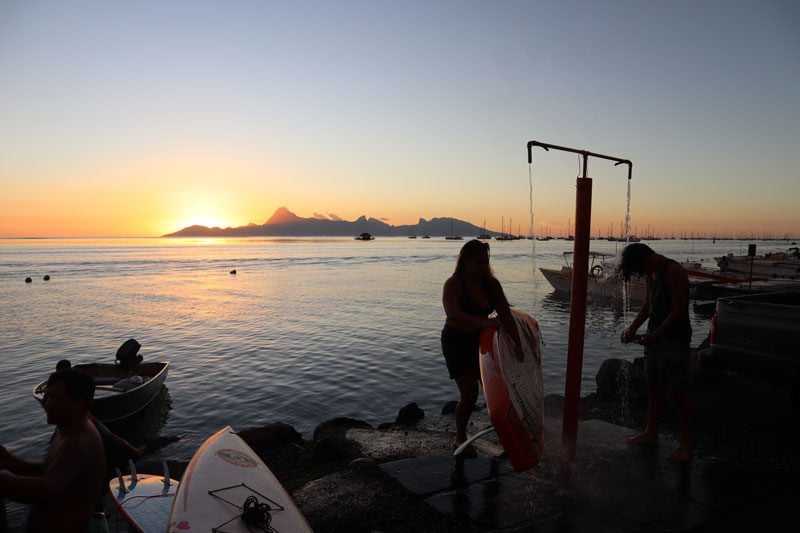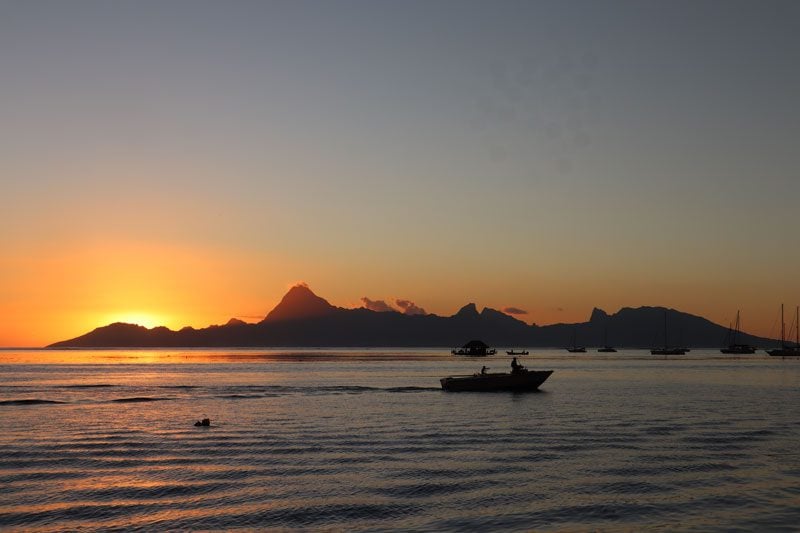 What's Next?
In the following post, we'll head to what I consider to be the most beautiful island in French Polynesia, Maupiti. It's no coincidence that this little island's name rhymes with the word "pretty".
>> Read the next post from Maupiti >>
Heading to French Polynesia? In-depth island guides to all 5 archipelagos await you, including sample itineraries and essential travel tips & tricks.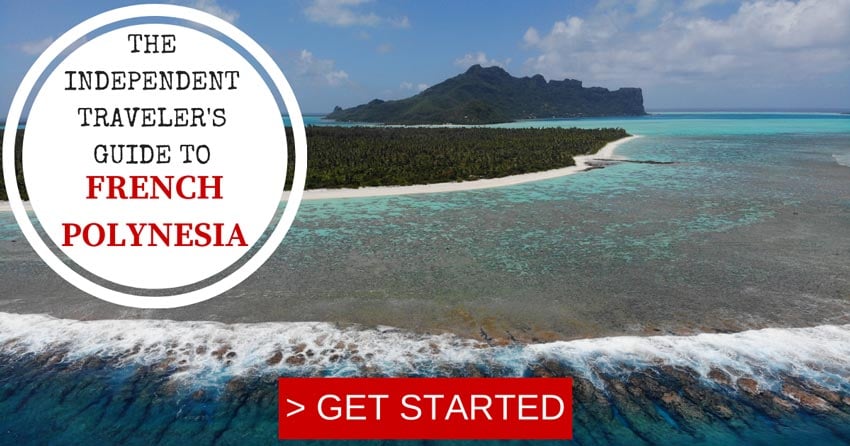 Tahiti, Tailor Made!
The Islands of Tahiti are among the last places to be colonized by mankind, 118 islands, each with its unique personality.
Get expert advice and assistance with planning your trip to the destination where tropical dreams come true!