10 Days In the Tuamotu Atolls of French Polynesia
Visible from space, the magnificent atolls of the Tuamotu archipelago float on the surface of the ocean like giant pearl necklaces. Forming the largest chain of coral atolls in the world, the Tuamotus, with their rich lagoons, pink sand beaches, coconut palms, are the paradise you've been searching for. In this 10 days in the Tuamotus itinerary, we'll head to the chain's top three spots, Tikehau, Rangiroa, and Fakarava.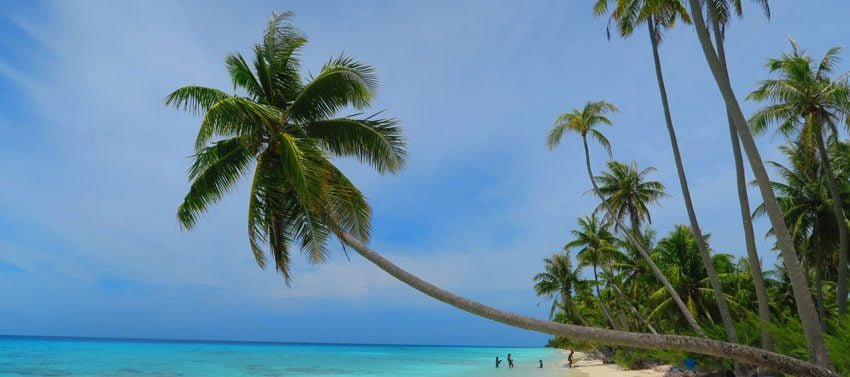 About This Tuamotu Itinerary
I've visited French Polynesia on five different occasions and on two of them, I ventured to the Tuamotu archipelago. I've visited Rangiroa and Fakarava on two separate occasions and most recently, I finally made it to Tikehau.
Spending 10 days exploring all three atolls is a quick way to pack in a lot of sightseeing in a short amount of time. If you want to spend more time in the archipelago or wish to leave one-stop out in favor of a lengthier visit to the other two (especially useful if you want to focus on scuba diving), I recommend seeing what each atoll has to offer and then slicing up your time accordingly.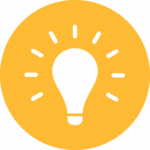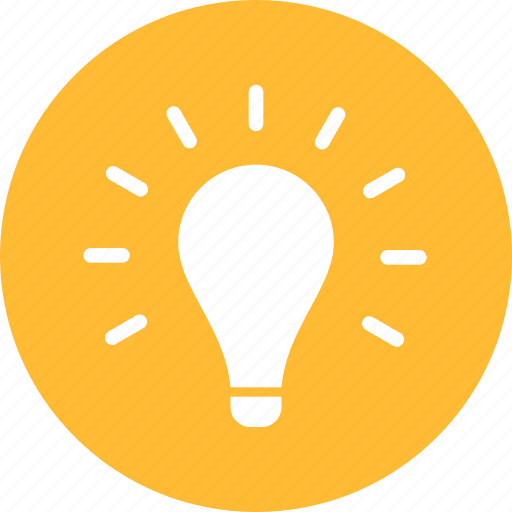 Pro Tip
Looking to reach that "perfect" atoll? With over 70 islands in the Tuamotu archipelago, it can be a challenging task. Here's an article to help you find the best atolls in French Polynesia.
Heading off to French Polynesia? In-depth island guides to all 5 archipelagos await you, including sample itineraries and essential travel tips & tricks.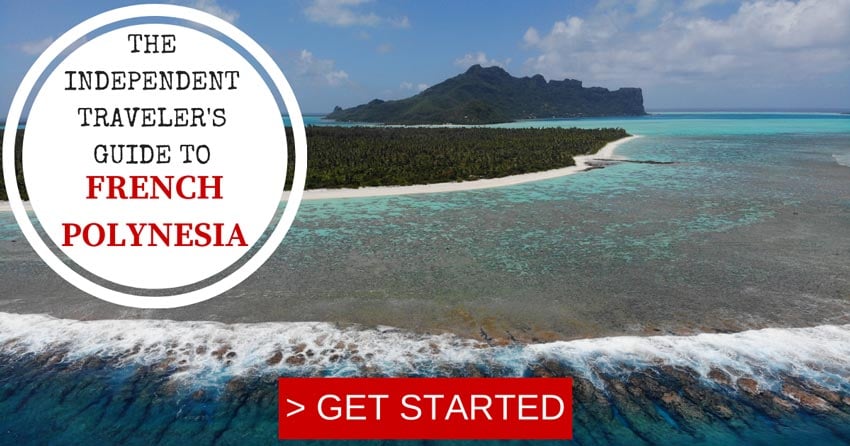 Tahiti, Tailor Made!
The Islands of Tahiti are among the last places to be colonized by mankind, 118 islands, each with its unique personality.
Get expert advice and assistance with planning your trip to the destination where tropical dreams come true!
How to Get There?
The determining factor when putting together your itinerary for French Polynesia is the domestic flight schedule. From my experience, the smoothest way to visit all three stops would be to first fly to Tikehau (from Tahiti, Bora Bora, or Raiatea). From Tikehau, you'll make the short hop by plane to Rangiroa and from Rangiroa to Fakarava. Direct flights from Fakarava to Tahiti will get you back to the big island.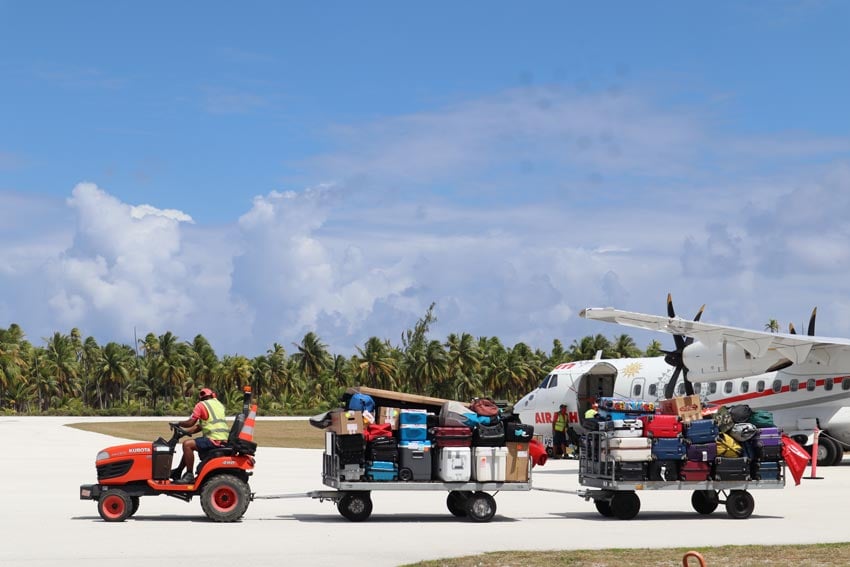 Scuba Diving in the Tuamotus
Diving is the main attraction for foreign visitors to the atolls. In the absence of high mountains, the land is flat so it's all about the lagoon and its marine life. That said, all three stops have activities for non-divers as well. If you plan on diving in all three atolls, it might make sense to purchase a dive pass. The Topdive pass is offered by the high-end luxury diving club, while the Te Moana pass is valid in several smaller dive centers on every island.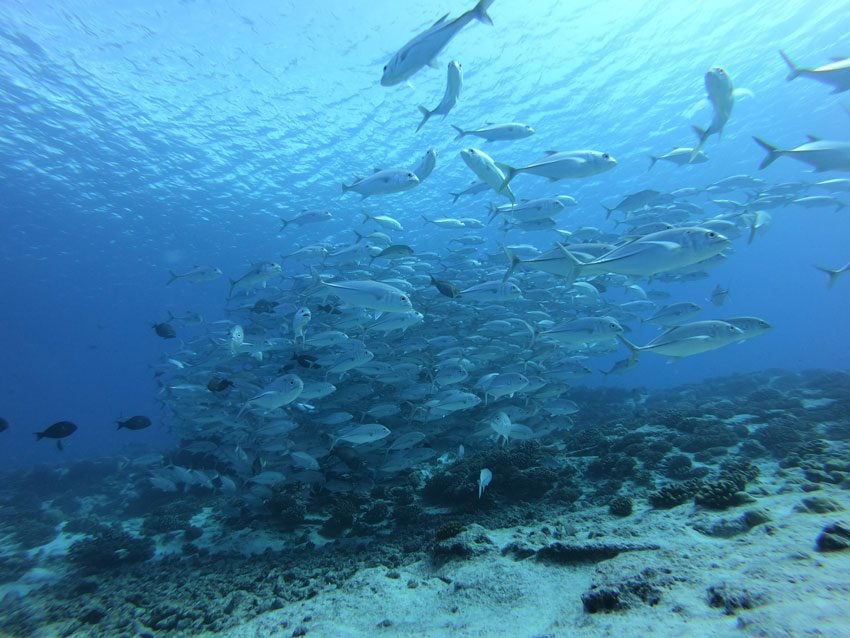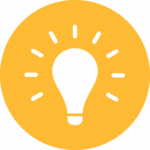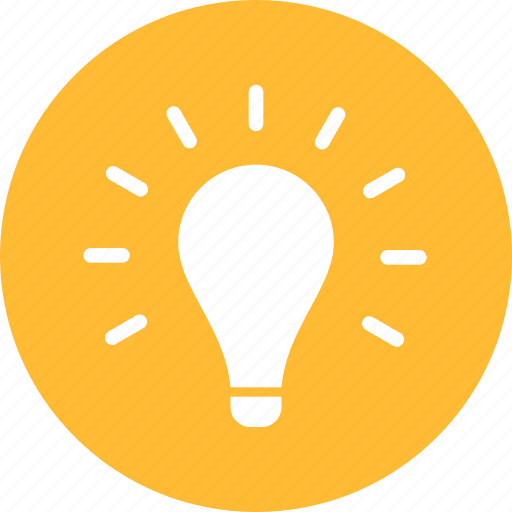 Pro Tip
Book your dive days ahead of time, especially if your schedule isn't so flexible. Some outings might be fully booked during the high season (June-October) and school holidays when locals from Tahiti and other islands do some domestic travel.