2 Weeks in Reunion Island
A visit to Reunion Island is a true celebration for the eyes and a welcomed exercise for the feet. This small island is as dramatic as they come, a place of unparalleled natural beauty and diversity. Surprisingly, the island doesn't star on the list of top tourist destinations, a hidden gem reserved only for those travelers with a sixth sense. This in-depth two weeks in Reunion Island itinerary will cover the island's top attractions and ensure no thrills are overlooked.
About this Guide
This 2 week in Reunion Island sample itinerary is based on my own travels and extensive research. I visited Reunion Island at the end of September on a couple's trip where the goal was to fully experience the island. Over the course of our visit, we traveled 1,322km around the island in a counterclockwise direction and ventured into its interior, with over 100km of hiking.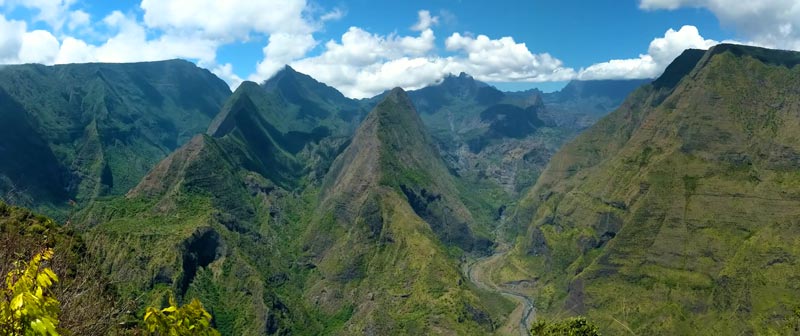 Why Visit Reunion Island?
Reunion Island is one of the most photogenic places I've ever traveled to, a destination still off the mass tourism map and where diversity isn't just a liberal buzzword. Its 2,511 square kilometers pack in something for everybody, from pristine beaches to primeval forests, from markets, loaded with tropical fruits to off-the-grid hamlets where time has no meaning. The island's diversity is part of its DNA, a half-caste society of creole Reunionnaise, a melting pot of French metropols and people from Africa, Madagascar, India, and China. But above all, what I loved the most about Reunion Island is just how accessible nature is. You can drive or hike to pretty much anywhere so it's really in your hands, together with a little help from the weather gods.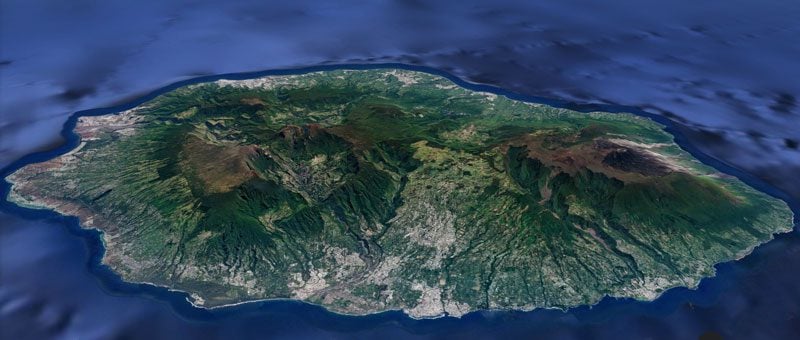 Reunion Island Travel Guide
Planning or thinking about a trip to Reunion Island? Have a look at additional Reunion Island travel guides, including the best beaches and best hikes in Reunion Island. For a quick read, here are the top 10 things to do in Reunion Island.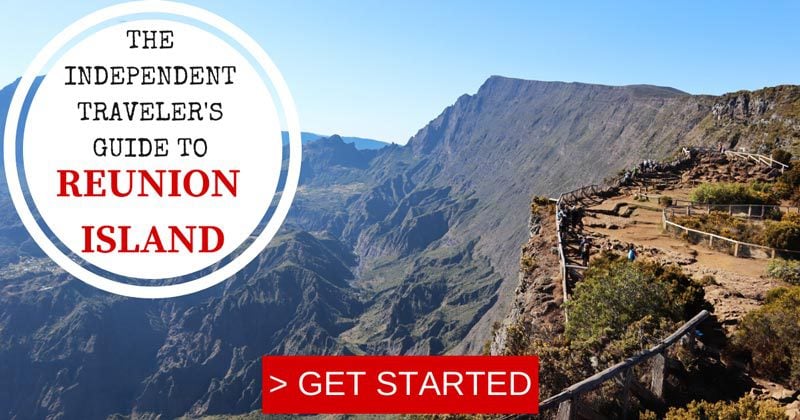 What's Included in this Two Weeks in Reunion Island Itinerary?
Four sections make up this Reunion Island travel guide:
Quick Tour of Reunion Island
Here's a quick video tour of Reunion Island! You might need to disable your ad blocker for the video to load.
Two Weeks in Reunion Island Map
This map contains all the places mentioned in this sample itinerary. Click on the image to open in Google Maps.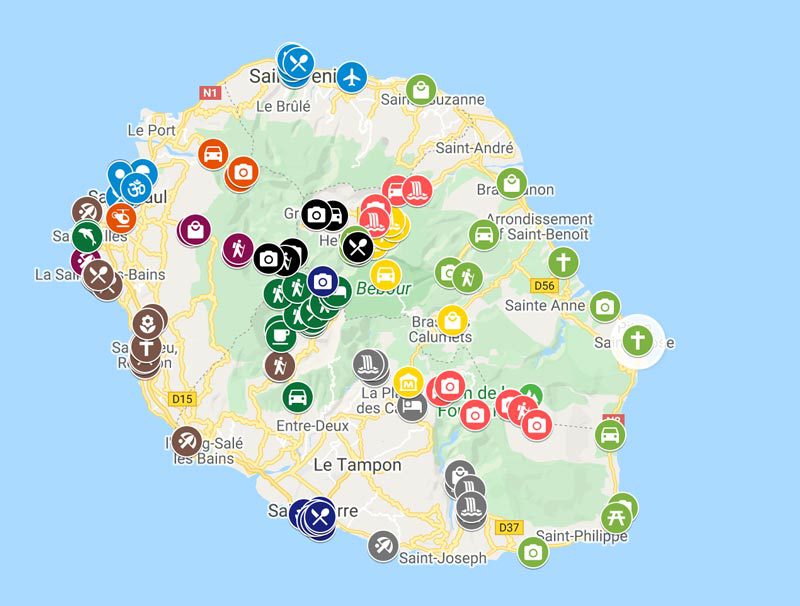 Reunion Island Travel Tips
In this two weeks in Reunion Island itinerary, I'll share with you specific travel tips in each section. However, I strongly recommend going through this companion guide, specifically highlighting all the essential Reunion Island travel tips needed to plan a memorable, comprehensive, and safe visit.
Reunion Island Background
Reunion Island is a true mosaic of landscapes and cultures, an overseas department and region of France with a population of approximately 850,000 residents. The island was "created" about 3 million years ago when an undersea volcano first rose above sea level. The island was known to early seafarers but they never explored the land due to its intense volcanic activity. Permanent settlement began only in 1664, so the island was uninhabited and free to be claimed. Over the centuries, cash crops provided the only source of income, with slavery and inequality playing a major part and forever altering the island's culture. Have a look at this brief guide to Reunion Island's history to learn more about the destination you'll be visiting.