Spending a long weekend in San Francisco is one of the ultimate city breaks in the United States. The City by the Bay is easy to explore and dotted with monumental sites. Its patches of diverse neighborhoods allow for every traveler to find their flavor. In this travel guide, we'll explore how to spend 3 days in San Francisco on a perfect long weekend city escape.
In this San Francisco travel guide, we'll focus on exploring the city's major central neighborhoods and also venture beyond the city limits to see what's happening on the other side of the bay.
Why Visit San Francisco for a Long Weekend?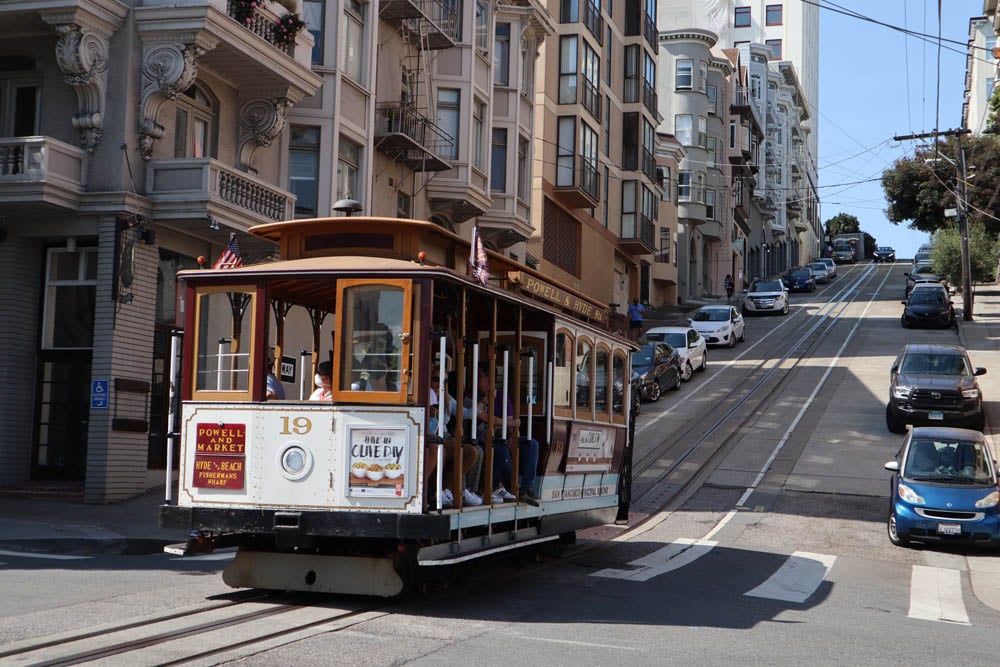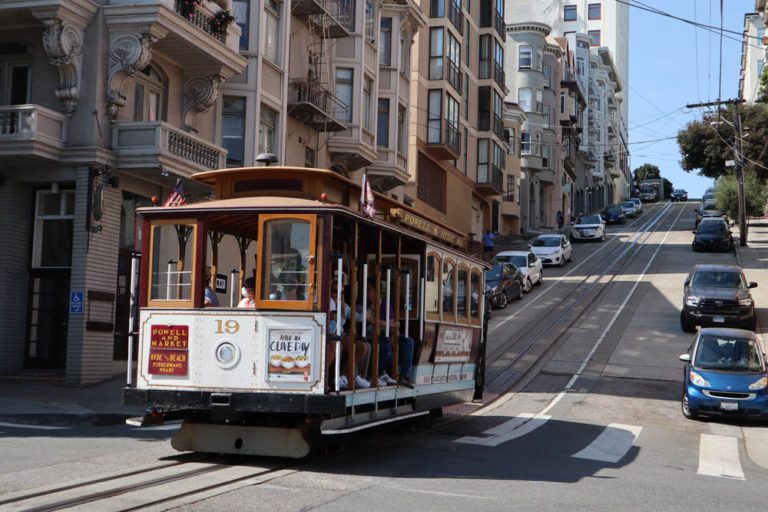 Easy to Explore
Unlike many U.S. cities, it's relatively easy to explore San Francisco despite it's size. Vast parts of the city are perfect for walking, even if there are a few hills to climb. Its far reaches are easily accessible by bicycle, public transportation, or some serious walking.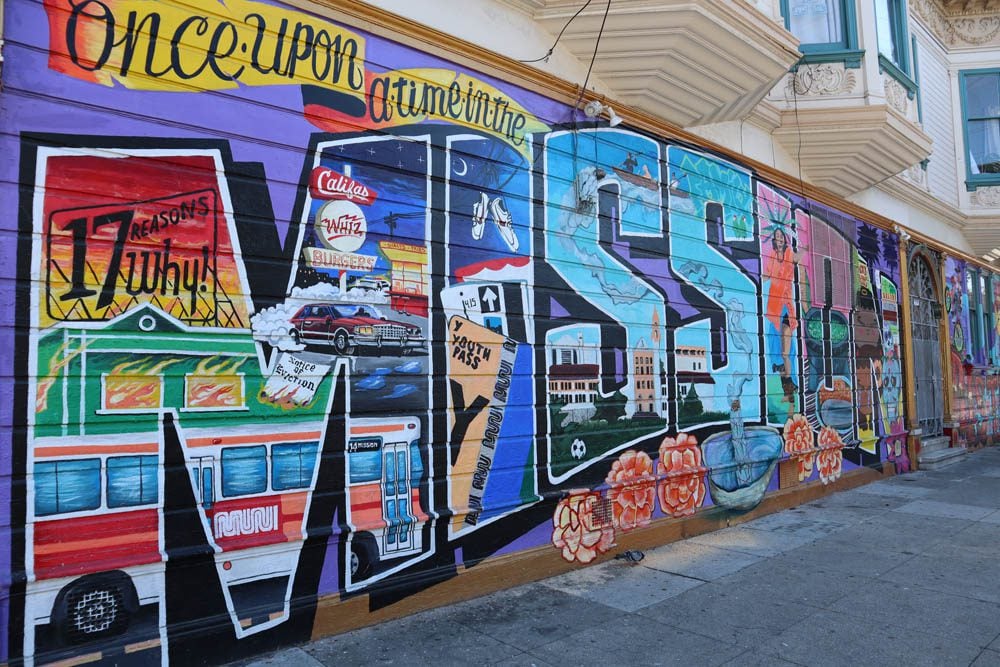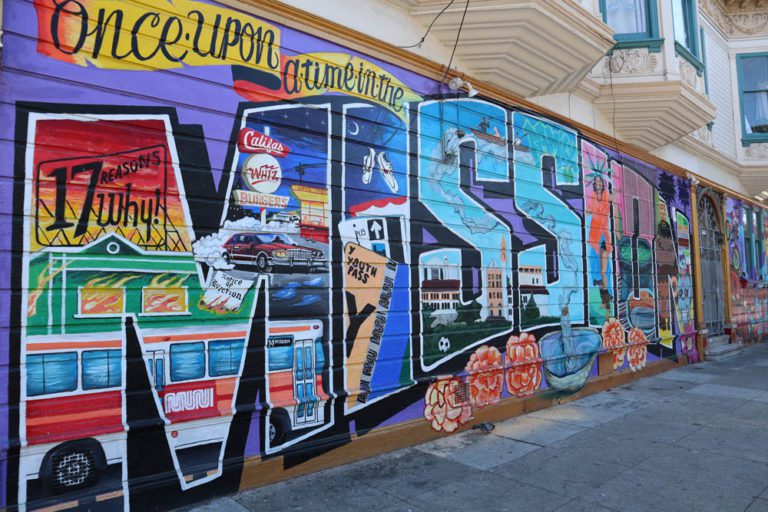 Diversity of Neighborhoods
Every San Francisco neighborhood has its unique vibe and, in a matter of a few city blocks, visitors can experience the city's unique blend of flavors. From Chinatown to Little Italy and the Mission, San Francisco never gets boring.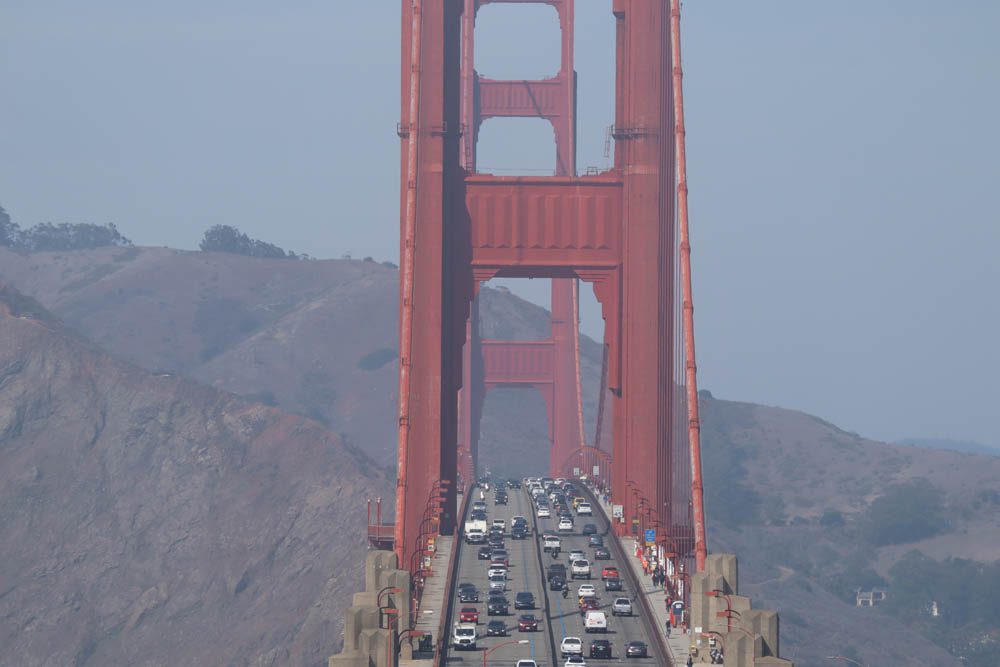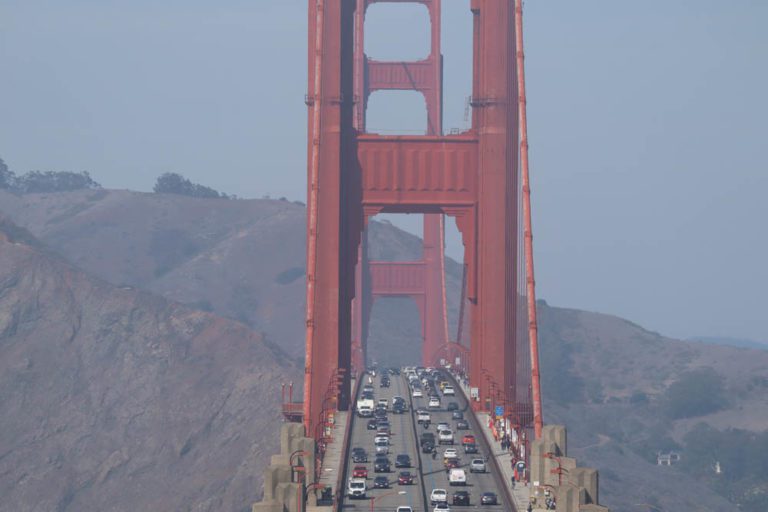 Picture Perfect
With beautiful hilltop vistas, a distinct architecture, and iconic landmarks, San Francisco is always easy on the eyes and a true photographer's paradise. It's one of the most picturesque cities in the world, with images forever etched in your memory.
What's Included in this 3 Days in San Francisco Itinerary?
Several sections make up this travel guide:
Day 1: Union Square, Chinatown, The Hills & Little Italy
Additional San Francisco Travel Resources
Visiting San Francisco for more than just a long weekend or looking for a quick read? These might come in handy.
3 Days in San Francisco Itinerary Map
This map contains all the points mentioned in this San Francisco long weekend itinerary. Simply click on the image to open in Google Maps.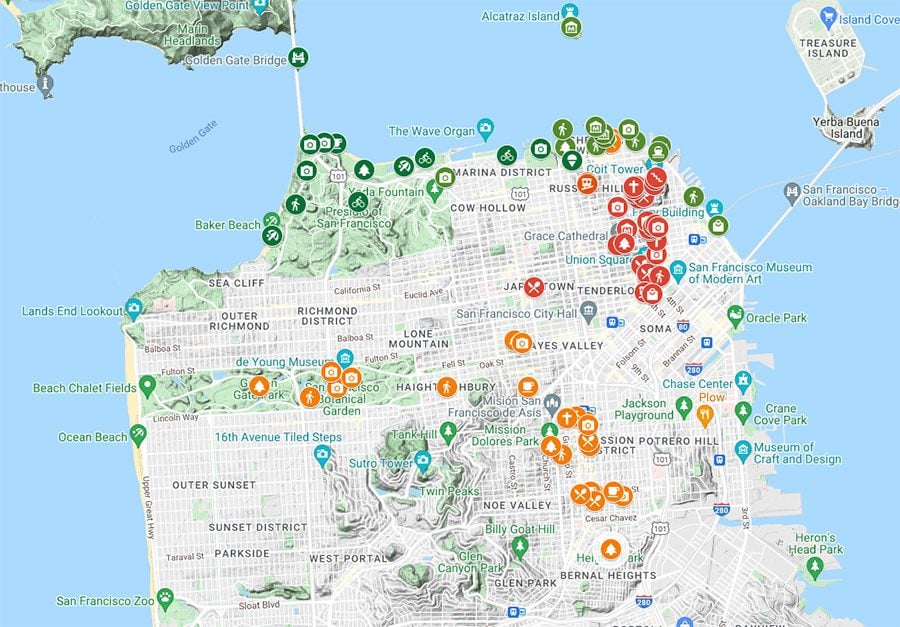 San Francisco Travel Tips
Visiting San Francisco for a long weekend city break doesn't leave much room for error. Be sure to read through a comprehensive list of detailed San Francisco travel tips outlined on the first page of this companion 5 days in San Francisco itinerary.
Day 1: Union Square, Chinatown, The Hills & Little Italy
We'll begin the first day of this long weekend in San Francisco in its downtown area, later exploring its scenic hills via Chinatown and Little Italy. There's a lot of walking to be done on this day so dress accordingly.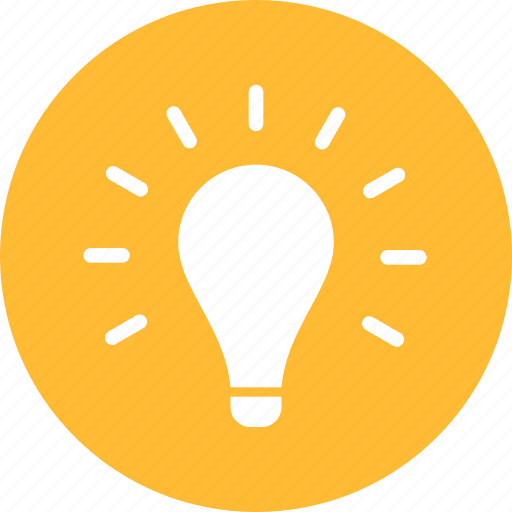 Pro Tip
You can also hop on and hop off the California and Powell-Hyde cable car lines using a day pass if walking the steep hills of San Francisco is less to your appetite.
If you've arrived on the previous evening, you'll have a full day to explore this itinerary but if you've taken a morning flight, adapt this itinerary accordingly.
Union Square & Around
Union Square is a large open plaza in downtown San Francisco and that's where we'll start the day. If breakfast is called for, head to Sears Fine Food on Powell St., where breakfasts have been served since 1938. Try their famous Swedish pancakes and don't forget to spin the slot machine on your way out for a chance to win delicious prizes.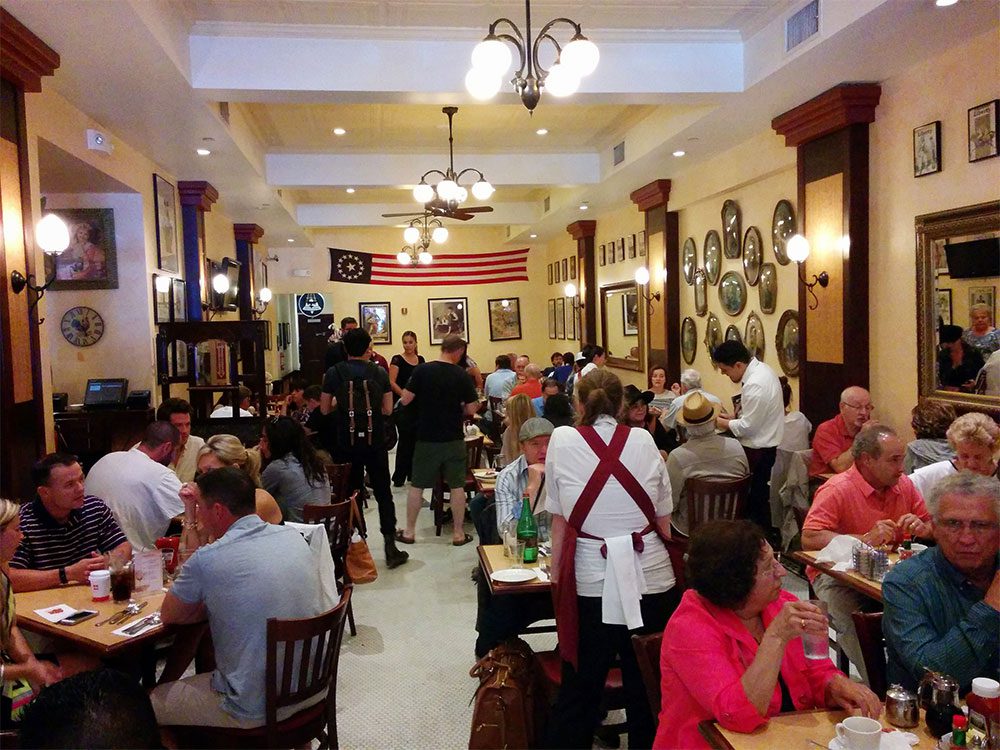 With your stomach full, check out the area around Union Square or just grab a cup of coffee in the square, catch some sun, and watch the passing cable cars. Around Union Square, you'll find many luxury and popular brands as well as department stores. If you're visiting from outside the U.S. and want to do some shopping, head to Macy's Union Square and inquire at any register about the "visitors' pass" which should provide a 10% discount.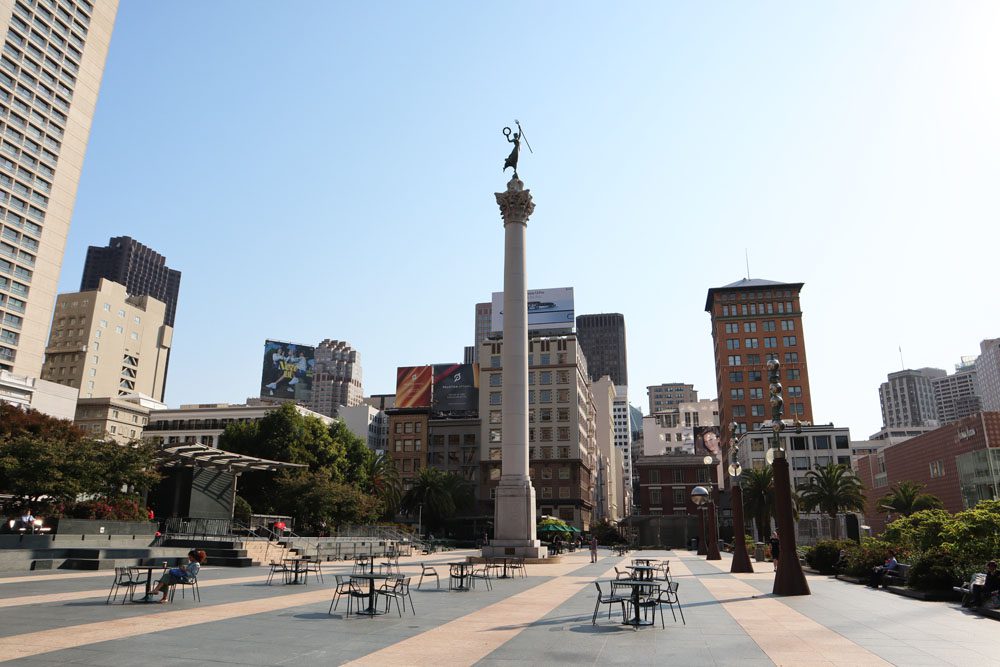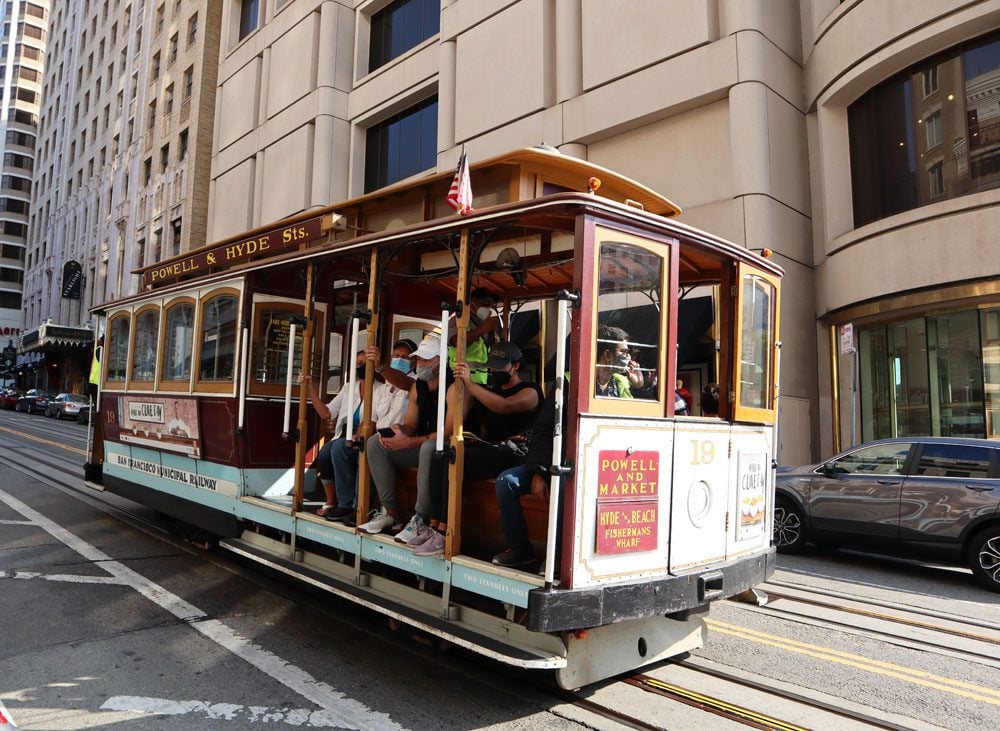 Even if you're not shopping, head to the Macy's Union Square branch of the Cheesecake Factory. Naturally, the cheesecake selection here is out of this world and I must admit that the food isn't bad either. But the prime reason I recommend heading here is for the splendid views of Union Square from the rooftop balcony.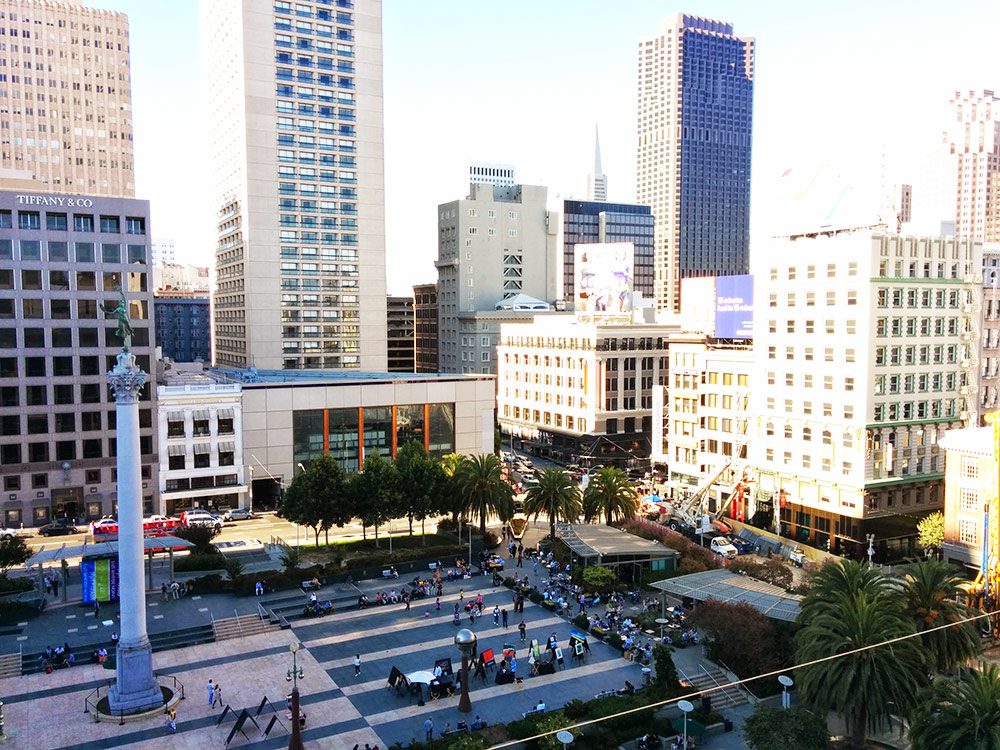 Not a must but certainly interesting for some, you can take a slight detour from Union Square down to the corner of Market and Powell which is the end (or the starting point) of a couple of cable car lines. Watch what happens when a cable car needs to be turned around. This section of Market Street is also a prime shopping area, highlighted by the Westfield San Francisco Centre, but it's also interesting for the beautifully restored streetcars that head up and down this busy thoroughfare.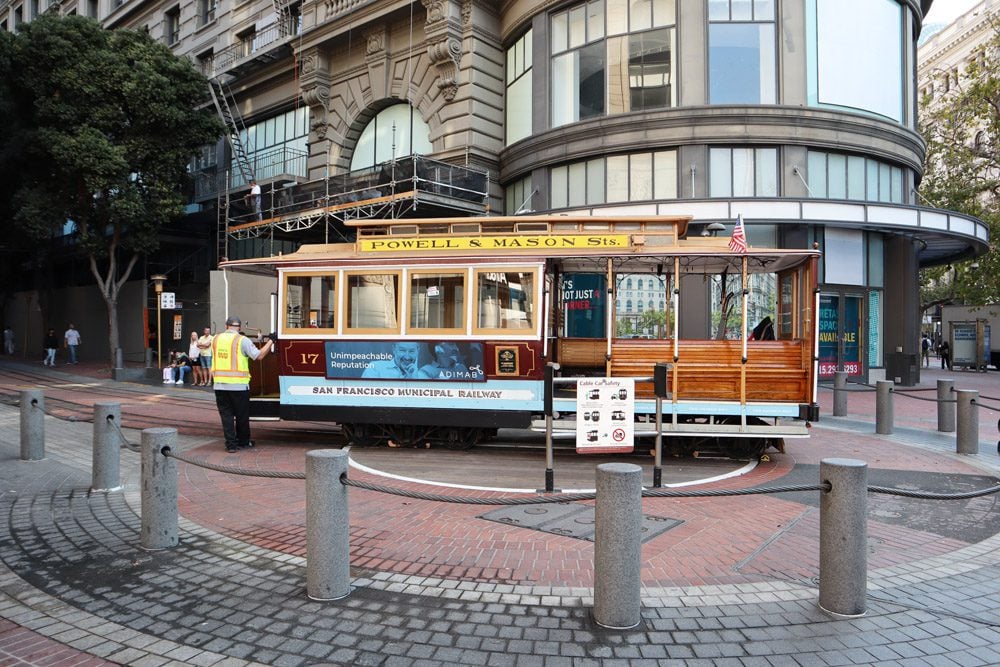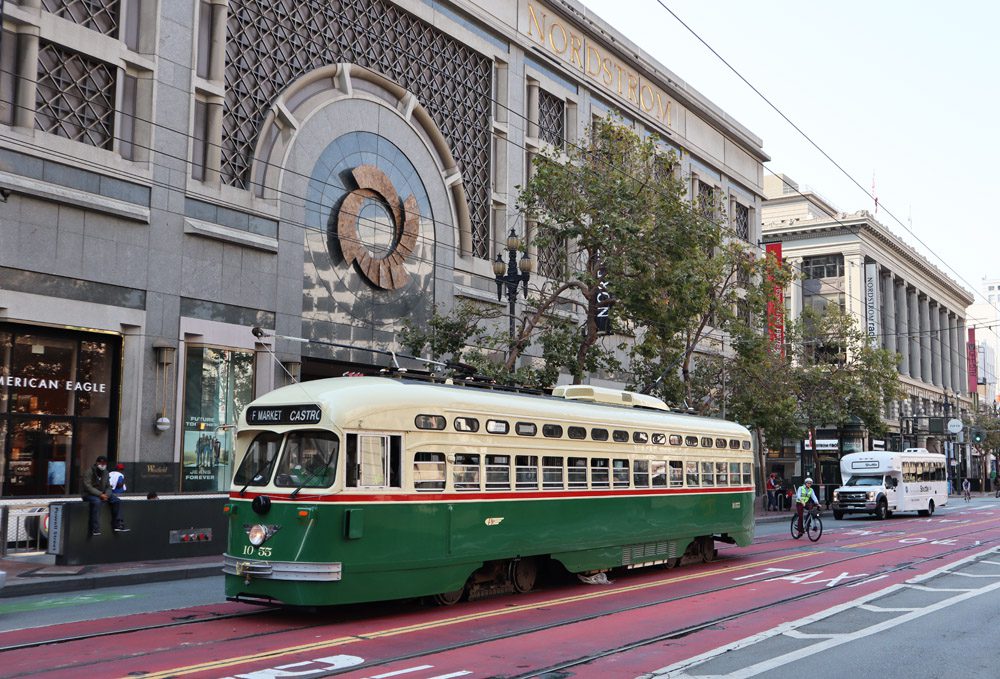 Chinatown
From Union Square, it's a short walk to colorful Chinatown. Enter from the famous Chinatown Gate on Grant Street and explore the oldest Chinatown in the United States. Its prime arteries are tourist-oriented Grant Avenue and local commerce-oriented Stockton Street.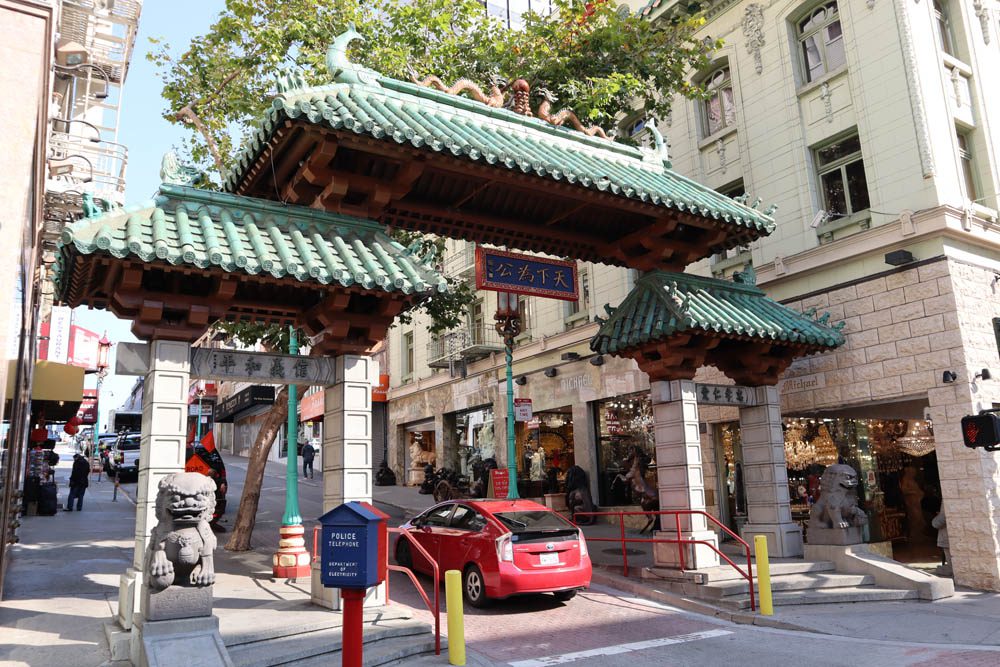 Check out Old St. Mary's Church with its grand interior and interesting photo exhibition about the devastating 1906 earthquake that flattened this part of San Francisco. The intersection in front of the church is a classic San Francisco photo spot, where cable cars head up and down a steep grade with the city's skyscrapers and the Bay Bridge in the background.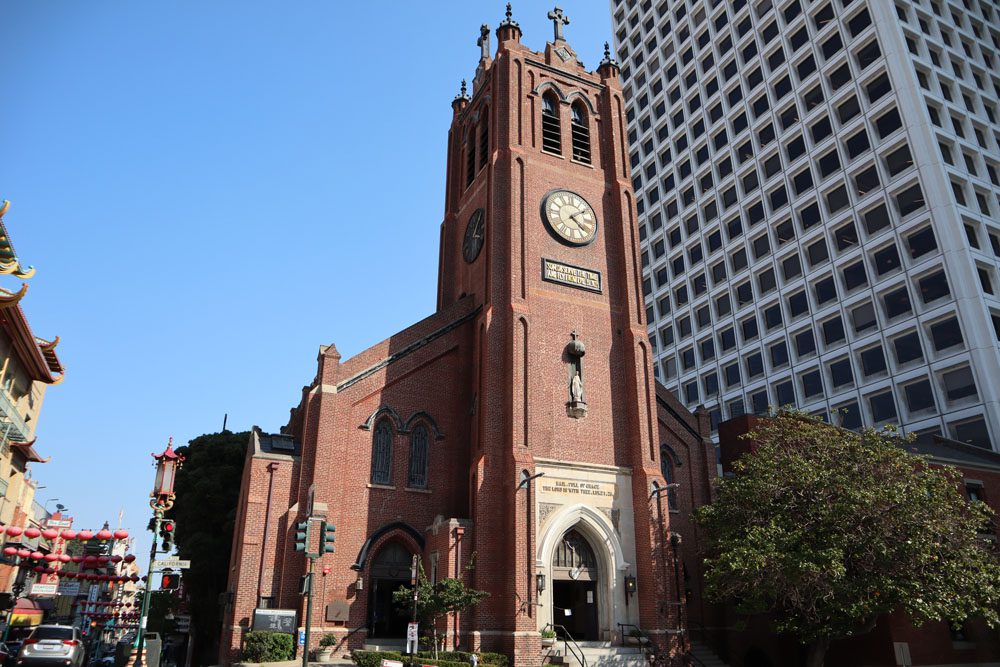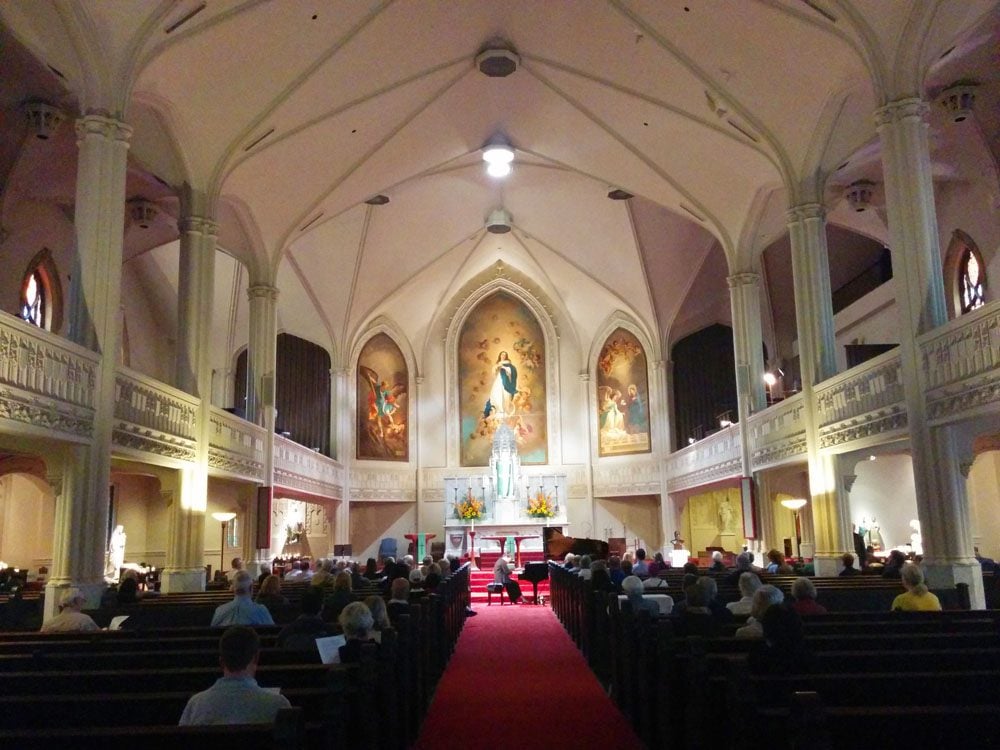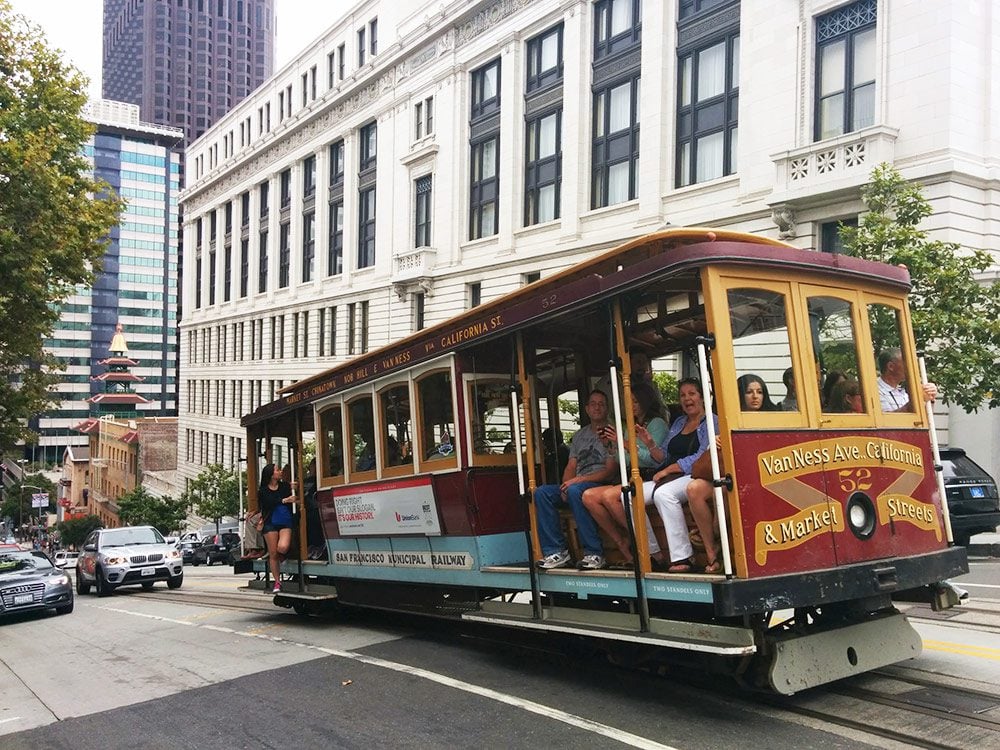 From Old St. Mary's Church, cross to Stockton Street and experience a vibrant section of Chinatown. The colors and smells of vegetable and seafood shops next to dim sum restaurants all blend together to create an authentic feel. Find your way to tiny Waverly Place and check out the architecture. If possible, visit Norras Temple or the Tin How Temple, both active places of worship. In nearby Ross Alley, see how fortune cookies are made at the Golden Gate Fortune Cookie Factory. They've been making fortune cookies here since the 1960s and you can buy small bags to snack on during the rest of the day.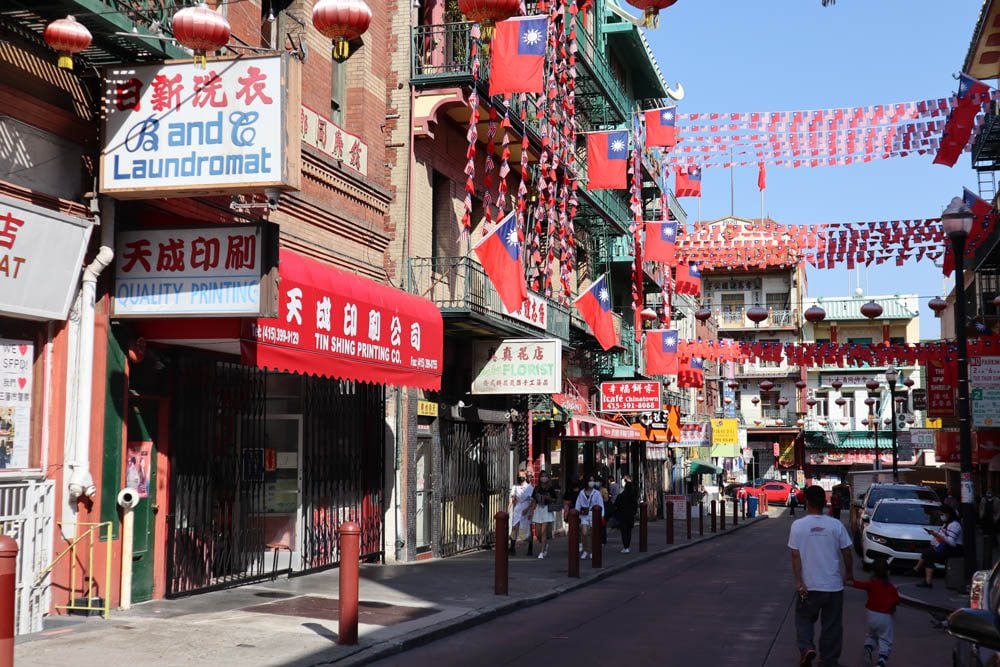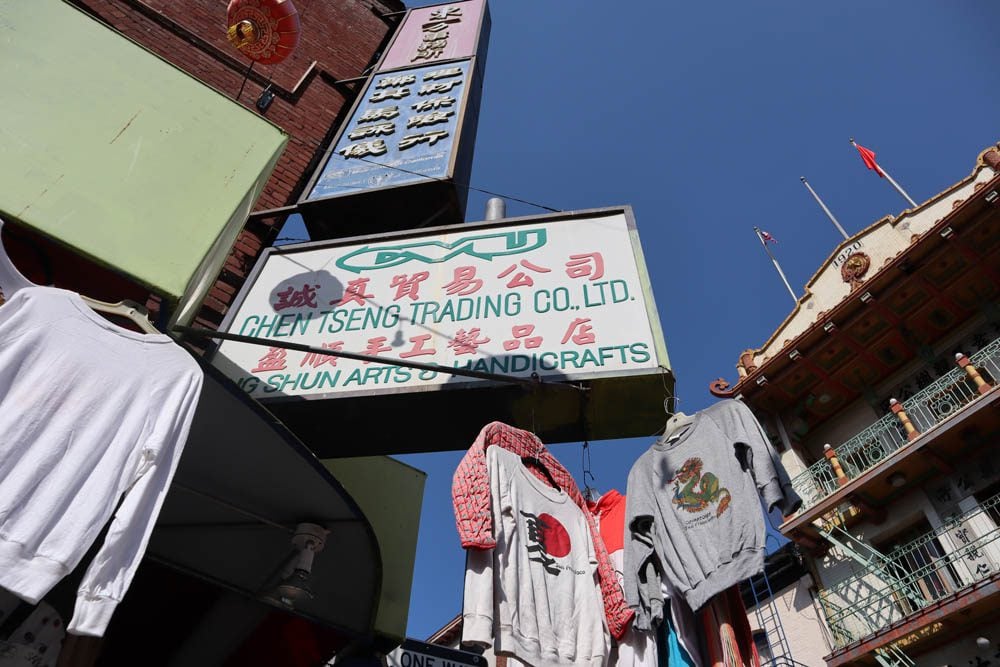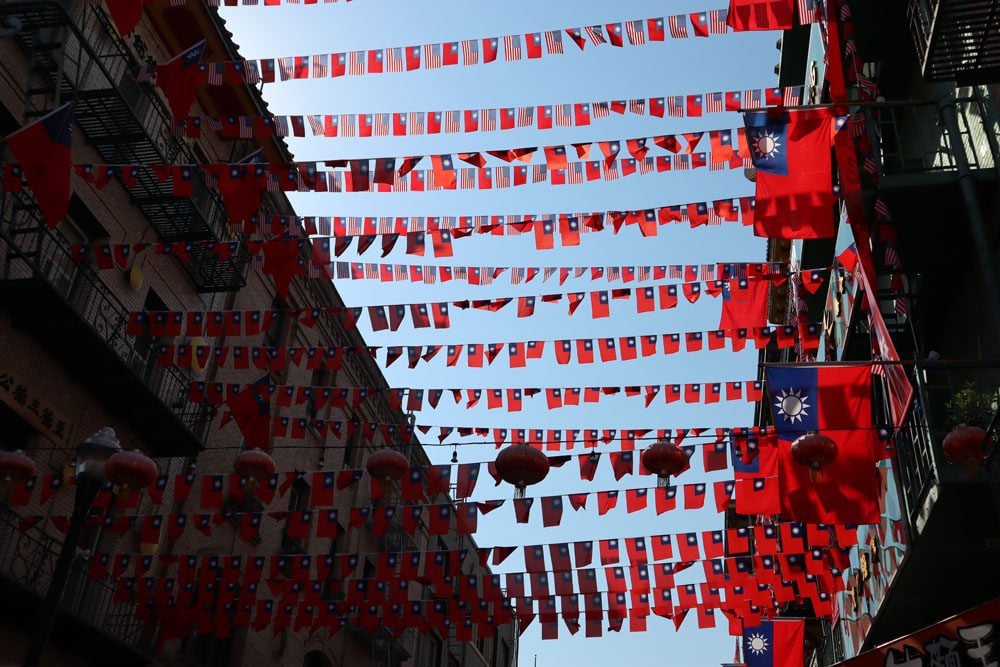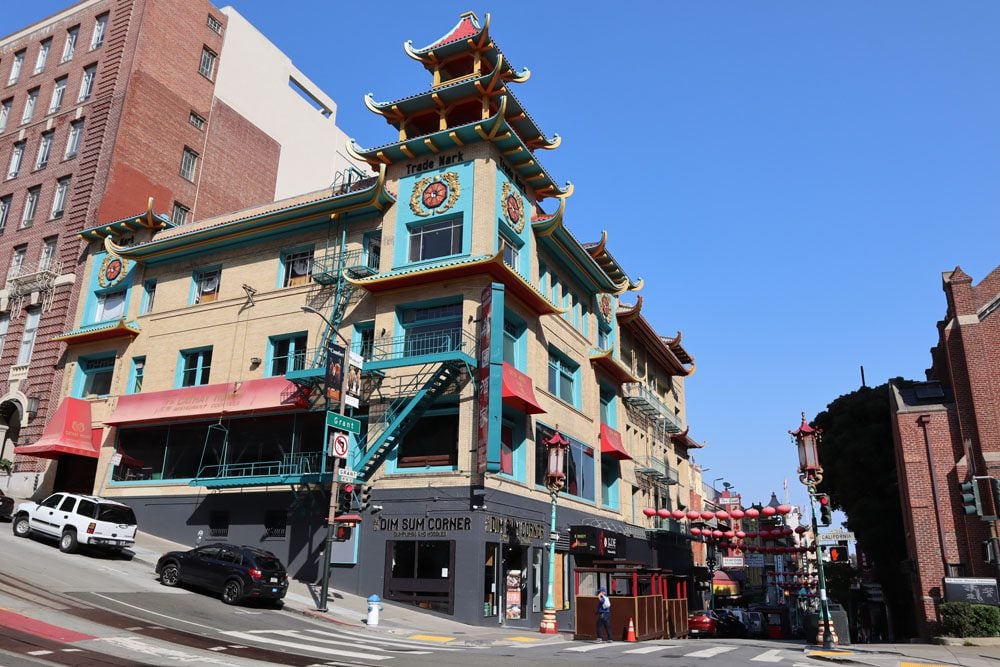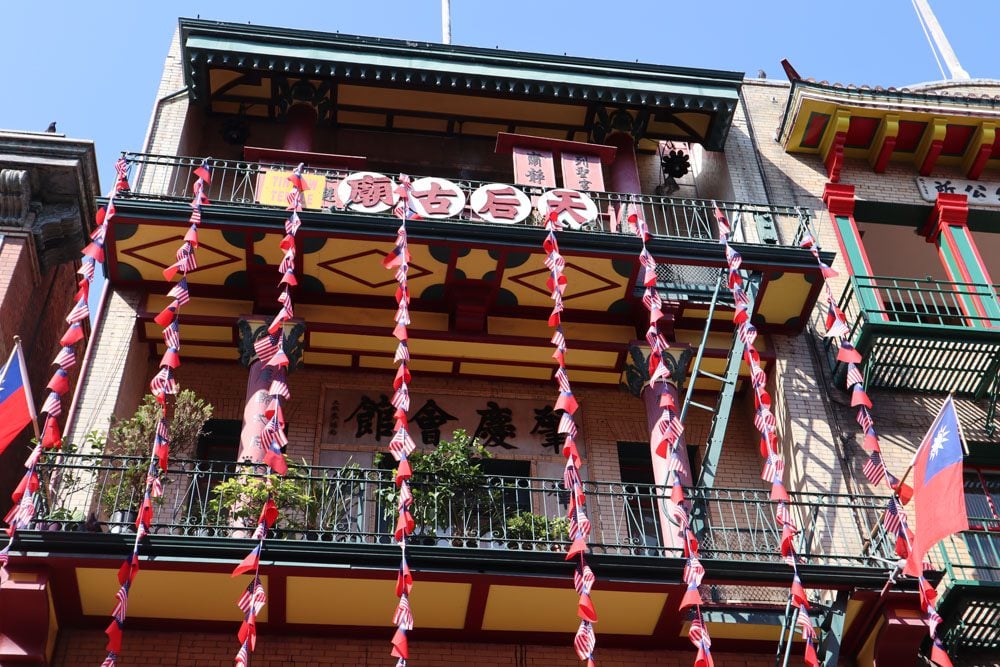 Before wrapping up this rapid tour of San Francisco's Chinatown, head to Portsmouth Square to witness intense battles of Chinese checkers. En route, check out the beautiful pagoda of the East-West Bank, better known as the Chinese American Telephone Exchange Building. Opened in 1909, this former telephone exchange was manned by operators who routed the calls by memorizing each subscriber's destination. For an authentic souvenir, head to Ellision Enterprises Corp. at 738 Washington St. This traditional Chinese medicine shop is lined with hundreds of different herbs and teas. Pharmacists still use hand-held scales to weigh the goods.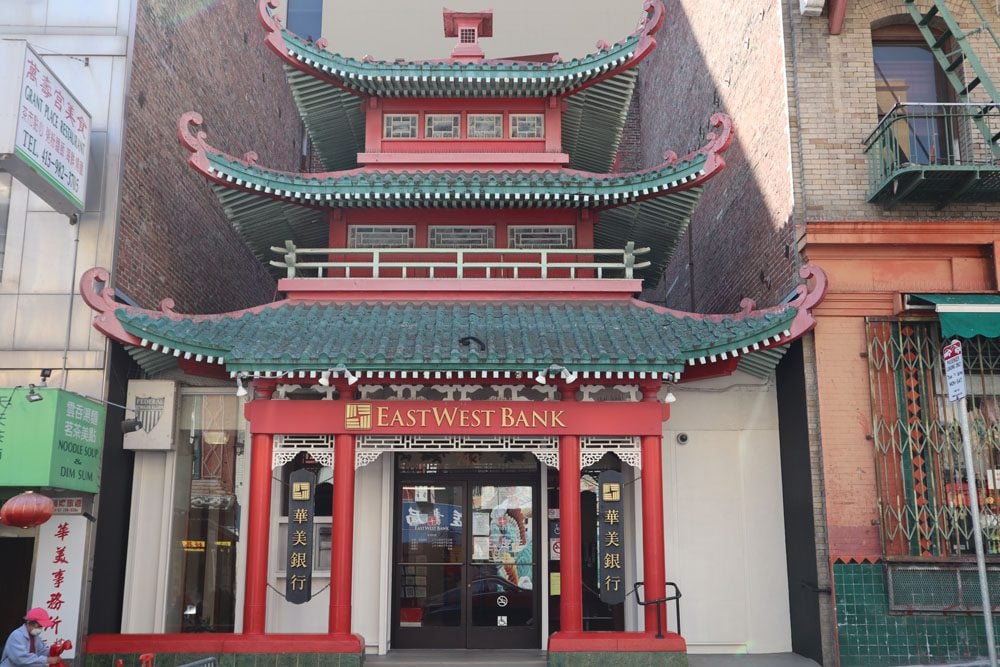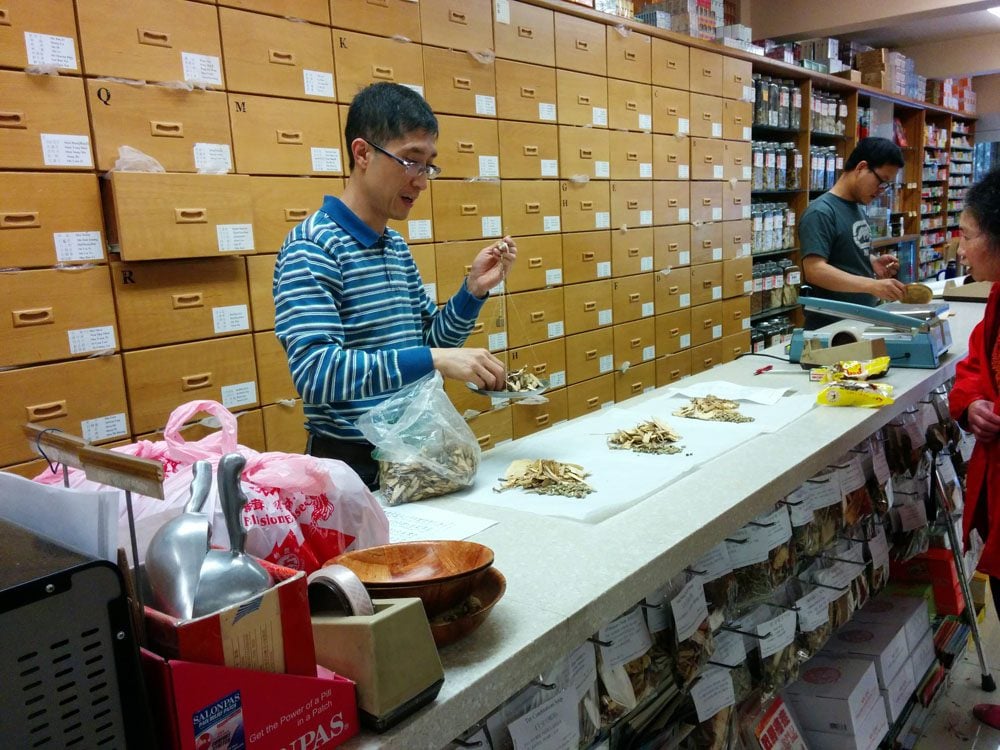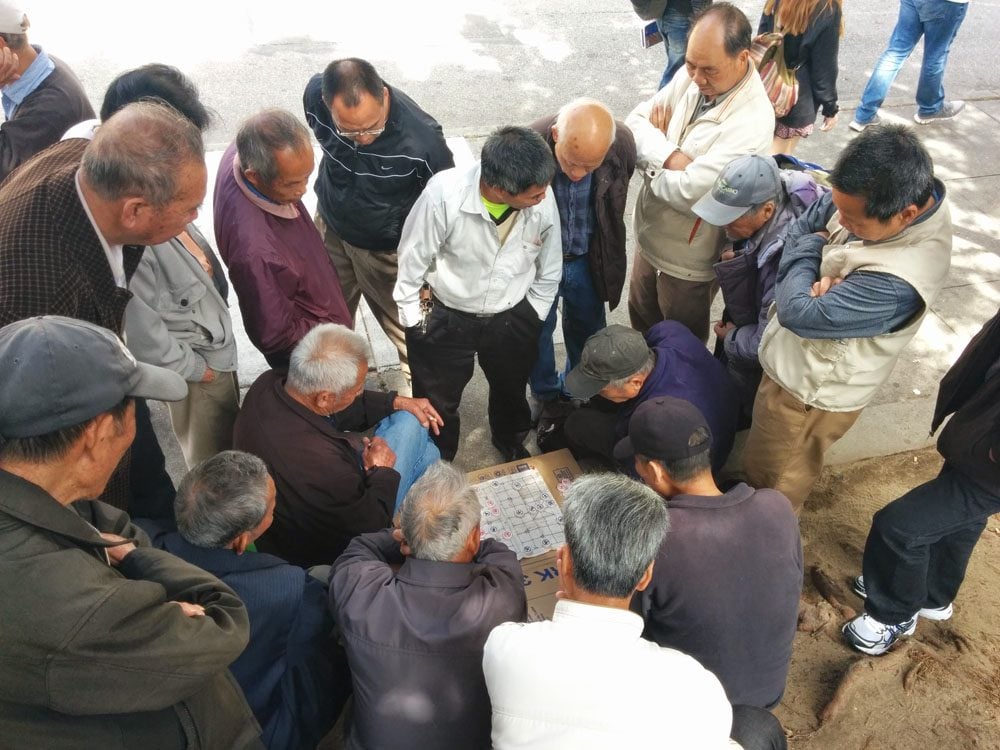 Nob Hill
Further uphill from Chinatown, Nob Hill is one of San Francisco's most charming neighborhoods. Though just minutes from downtown, it's relatively quiet here, perhaps due to the seriously steep grades of some of its streets.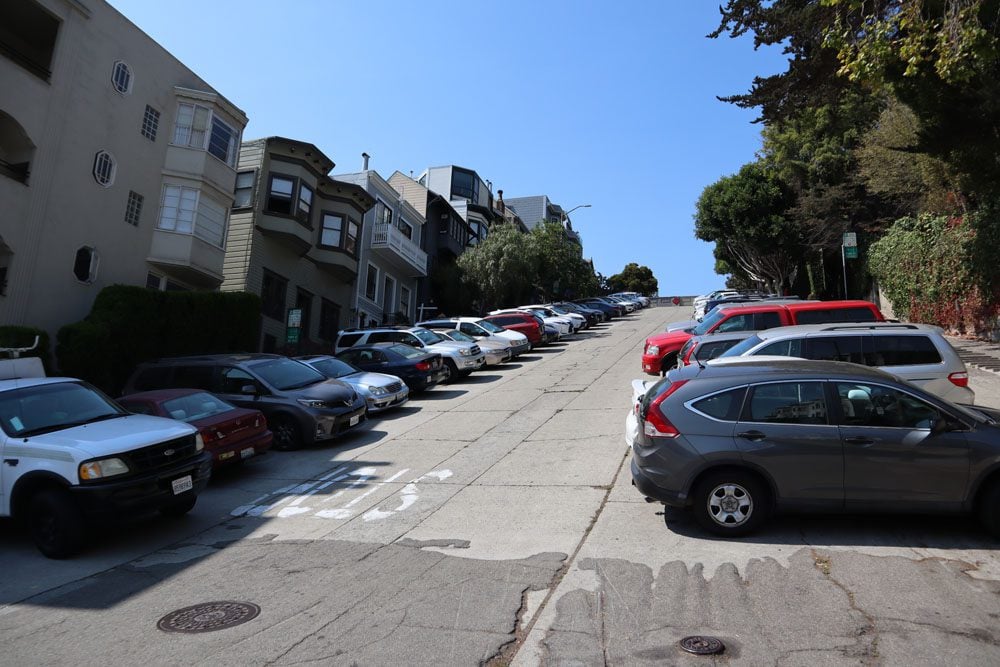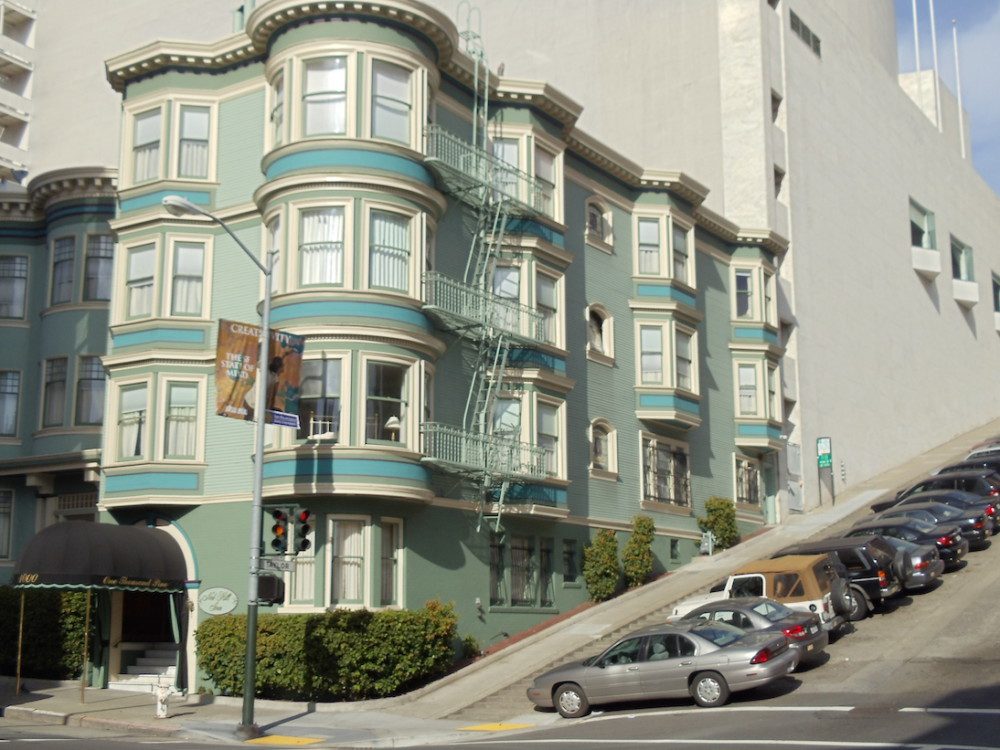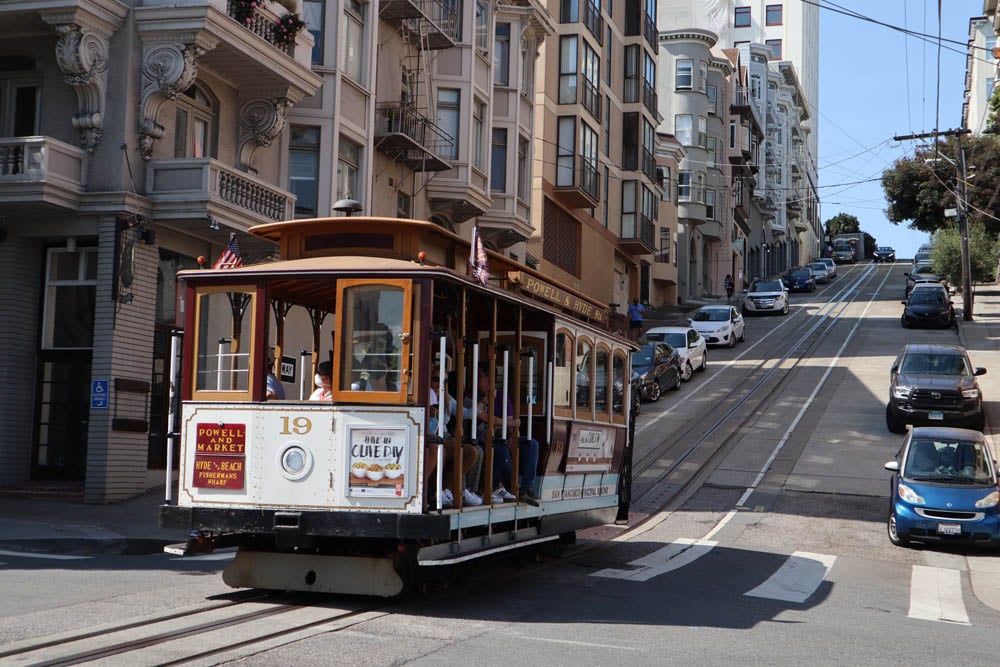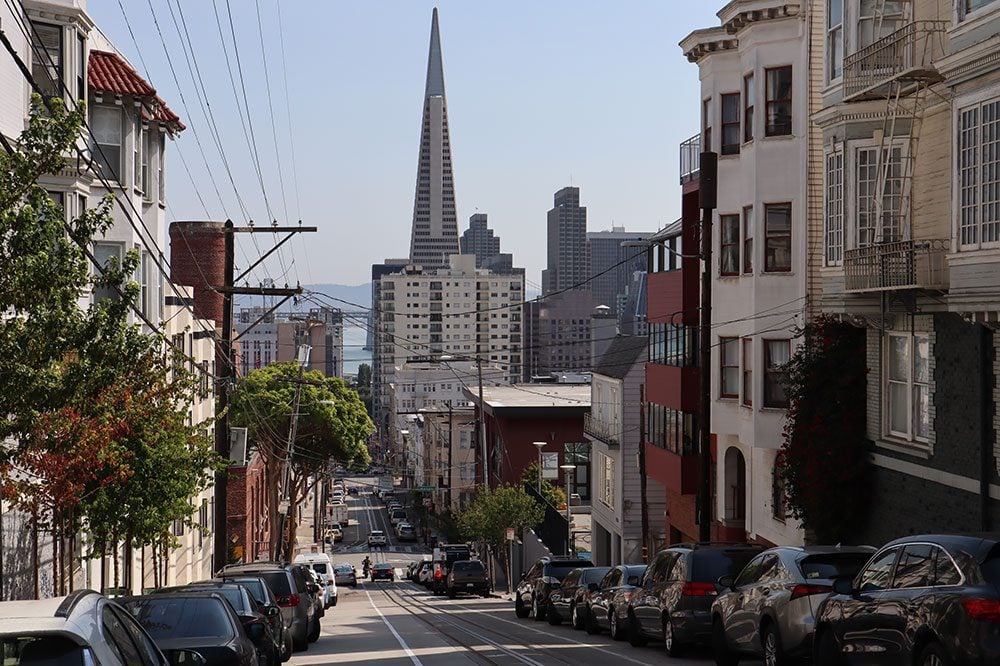 Take a break from the climbing at the San Francisco Cable Car Museum (free admission). If you're traveling with children or simply appreciate history and old technology, a visit to the cable car museum is a must. The museum highlights the history of this engineering marvel and exposed steel cables that are literally the lifeline of the cable cars can be seen at work.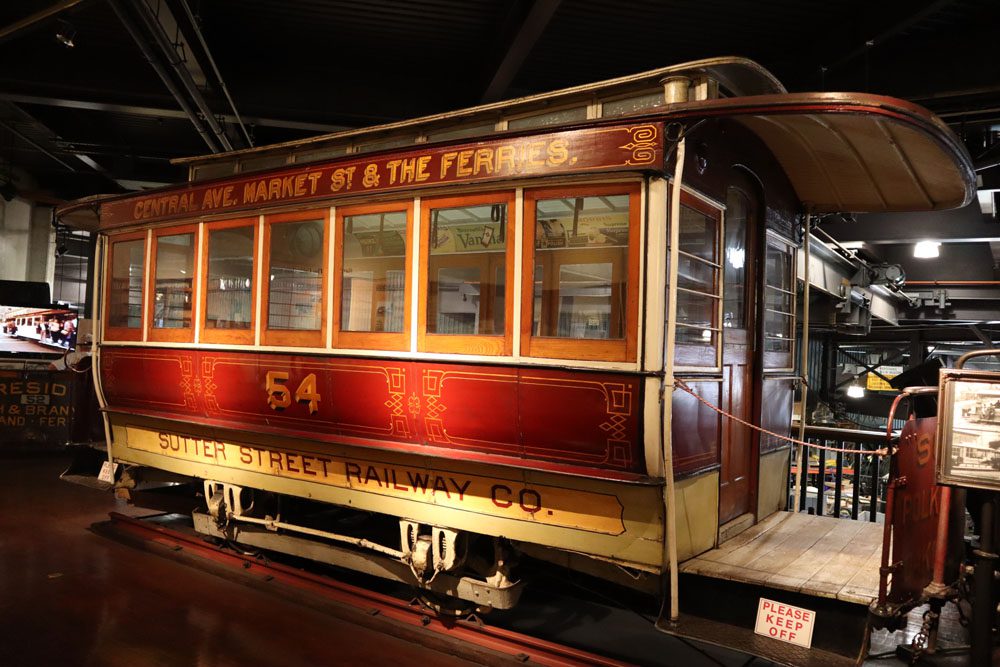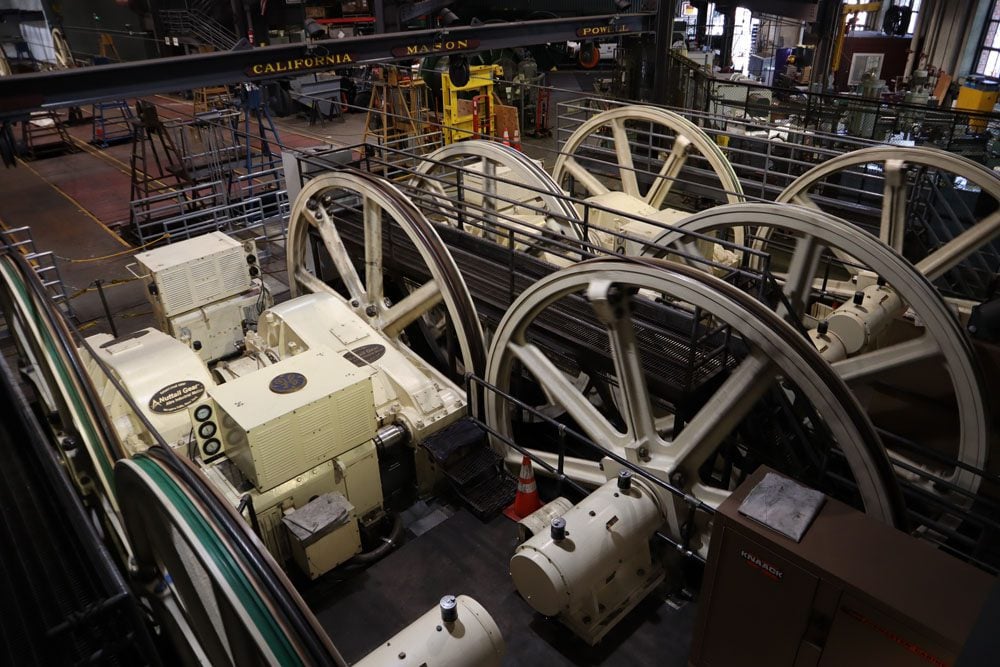 Keep heading uphill and turn on Taylor Street to check out the European-looking Grace Cathedral. This is one of the nicest spots in Nob Hill, with the tranquil Huntington Park just across the street. A short stroll from Washington Park is Ina Coolbrith Park. This secluded spot offers some of the finest views of San Francisco and it makes for a perfect stop for a picnic lunch.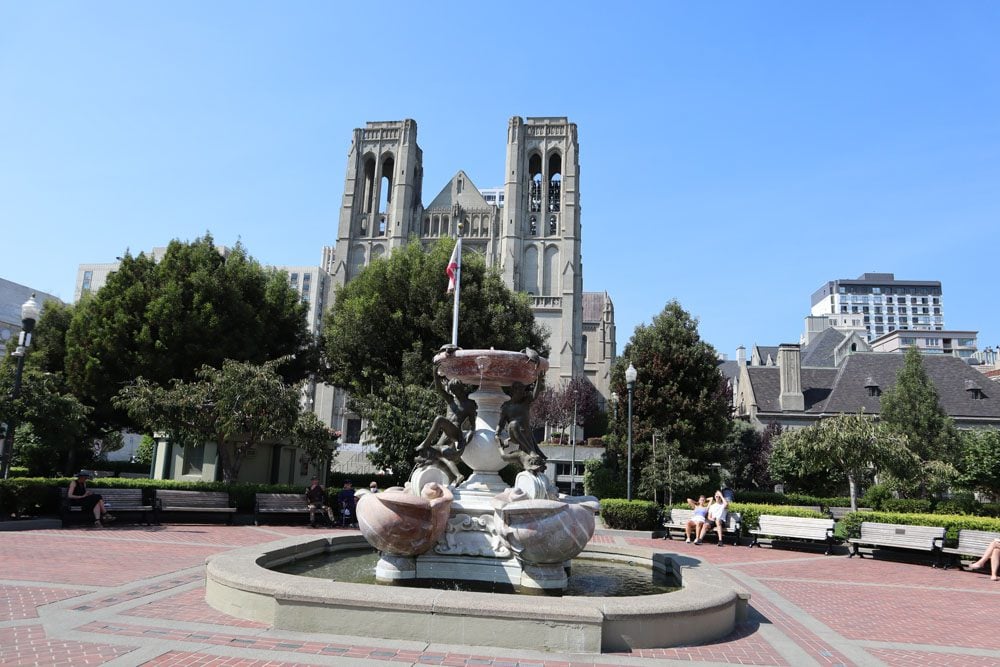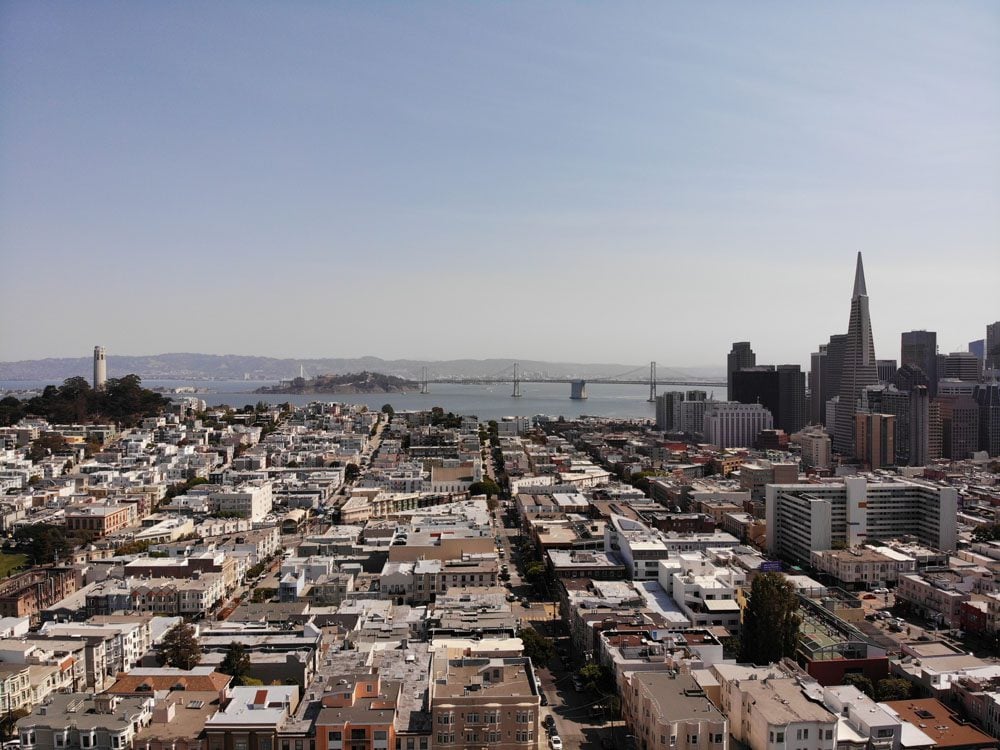 Lombard Street
From Nob Hill, it's a 15-minute walk to our next stop that begins with another "classic" San Francisco frame, this time of Alcatraz in the far distance. Though it's not a long walk, it does involve going from one hill to another. Alternatively, you can simply walk to California Street and hop on a cable car right and get off at Lombard Street.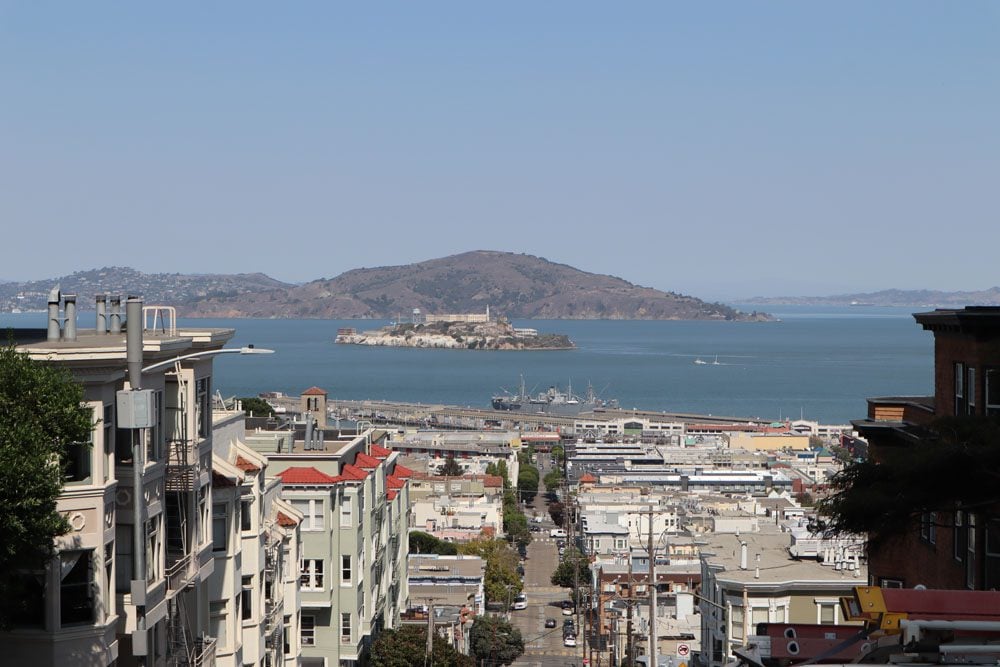 Lombard Street is another iconic San Francisco landmark, though I am sure its residents aren't too happy about the street's claim to fame. From the corner of Lombard and California, you can catch another nice view of Alcatraz, this time with Fisherman's Wharf in the background and the California Street cable cars.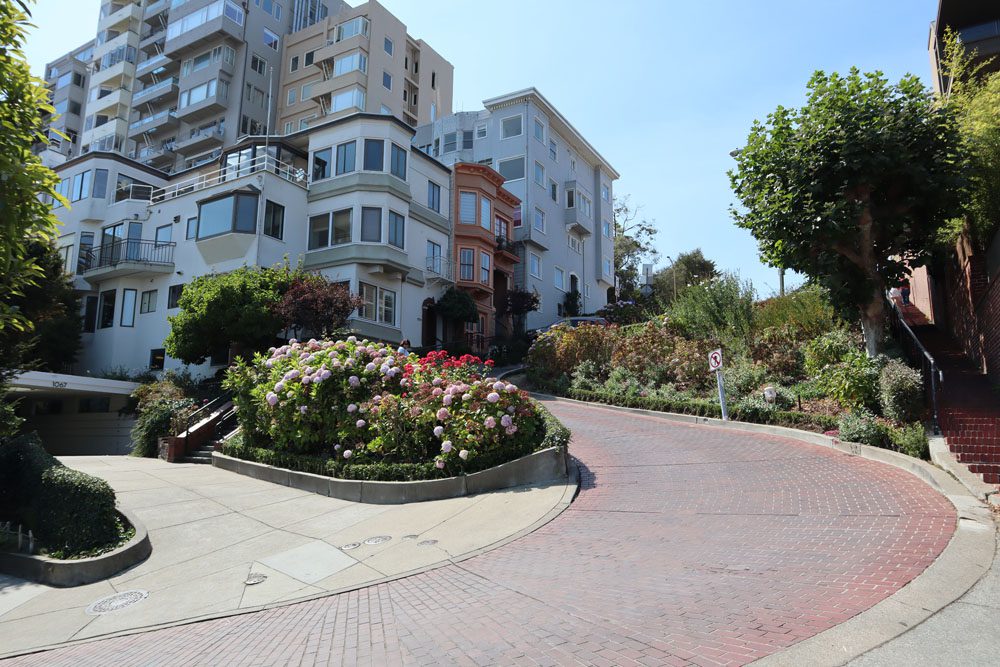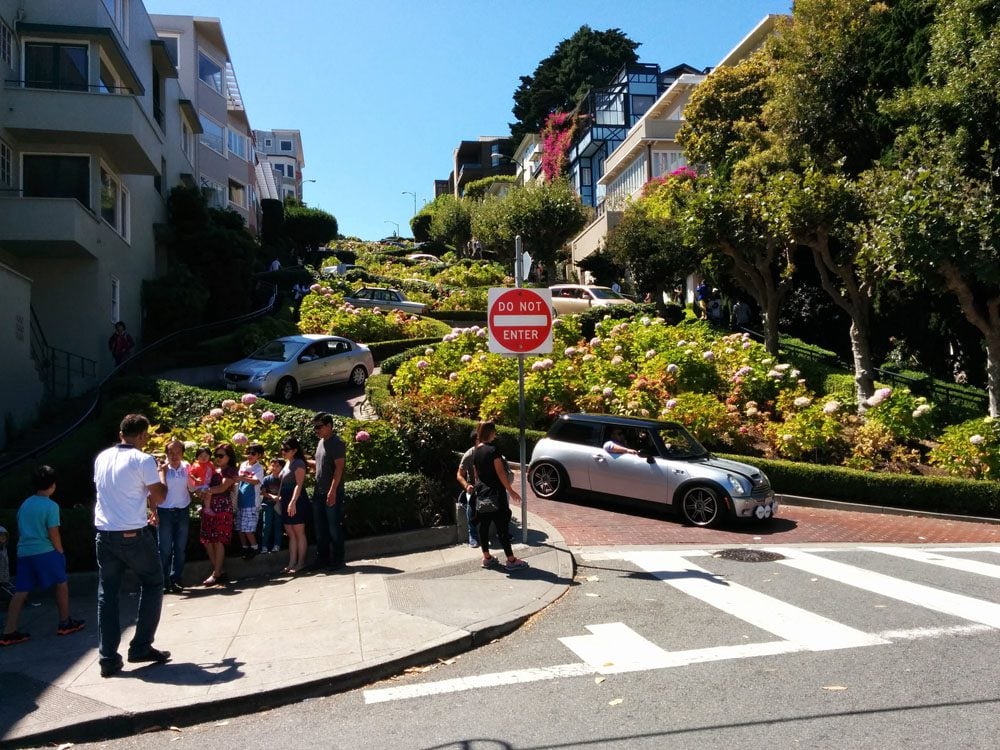 Little Italy
Once you've cleared Lombard Street's last bend, continue heading down and turn on busy Columbus Avenue towards Washington Square. At its intersection with Stockton and Green St. pause for a view of new and old San Francisco architecture. You'll see the famous Transamerica Pyramid which was completed in 1972, in the backdrop of the Columbus Tower, completed in 1907.
As you push forward in the direction of Washington Square, you are now in North Beach and entering the small district known as Little Italy. With Chinatown just a few blocks away, it's a great example of San Francisco's diversity of neighborhoods. North Beach is home to many Italians and many Italians mean great food and European-style cafes.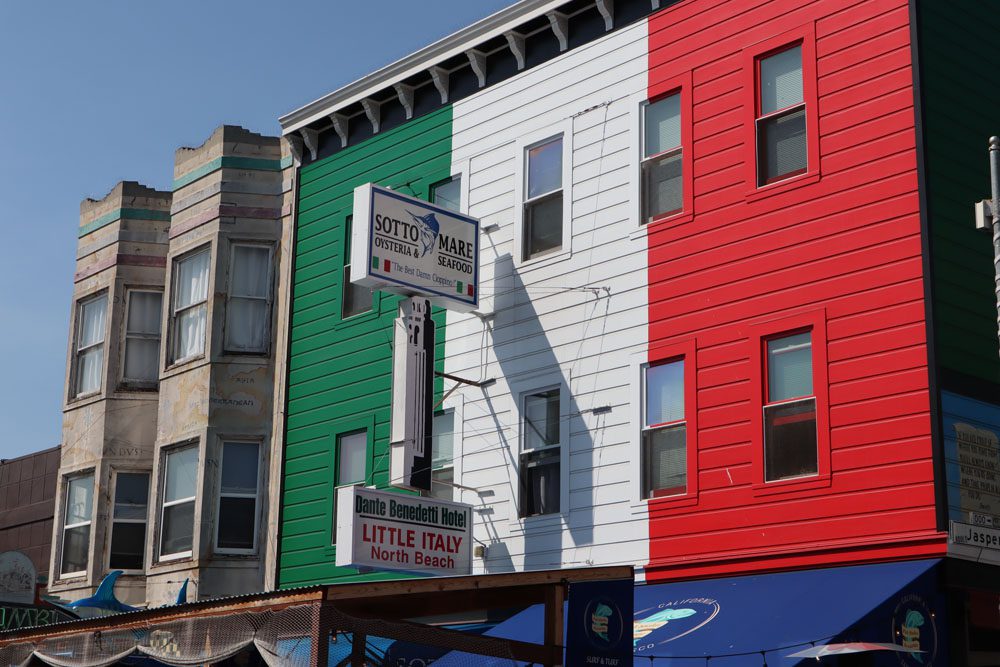 At Mario's Bohemian Cigar Store Cafe, choose from a simple yet delicious Italian menu. Try the cannelloni and turkey focaccia. Other good options to satisfy your craving include legendary Tony's Pizza Napoletana, Golden Boy Pizza, Gino & Carlo, and the fine focaccias at Liguria Bakery. If it's still early afternoon, you can also try your luck and look for a spot at Mama's On Washington Square. Their brunch dishes are no longer a secret so expect long queues (open until 2 pm on weekdays and 3 pm on weekends).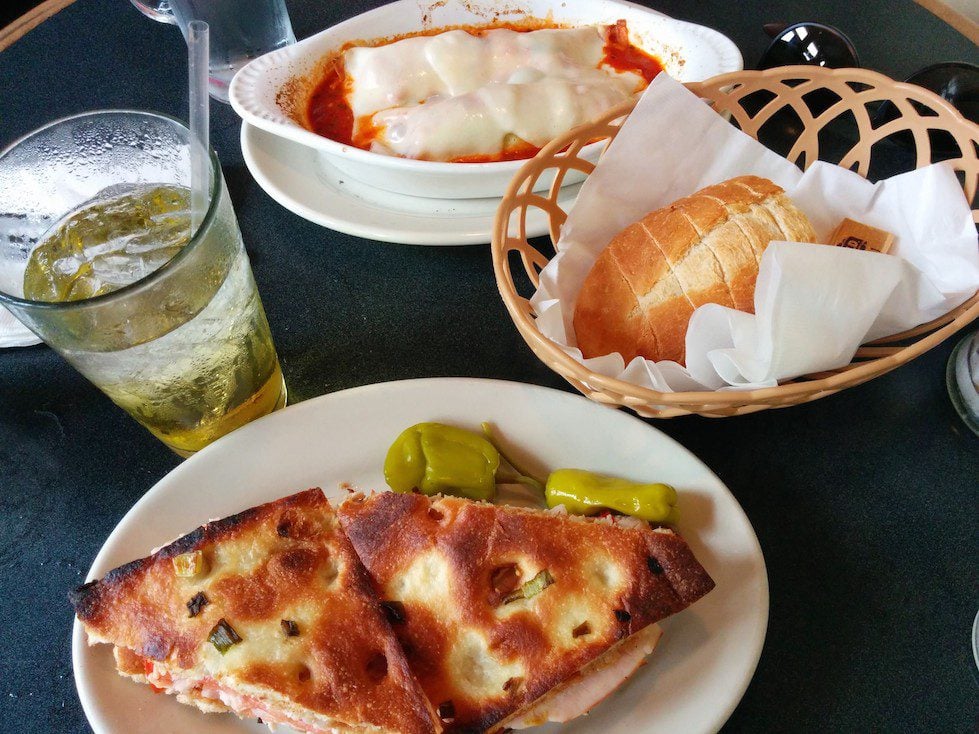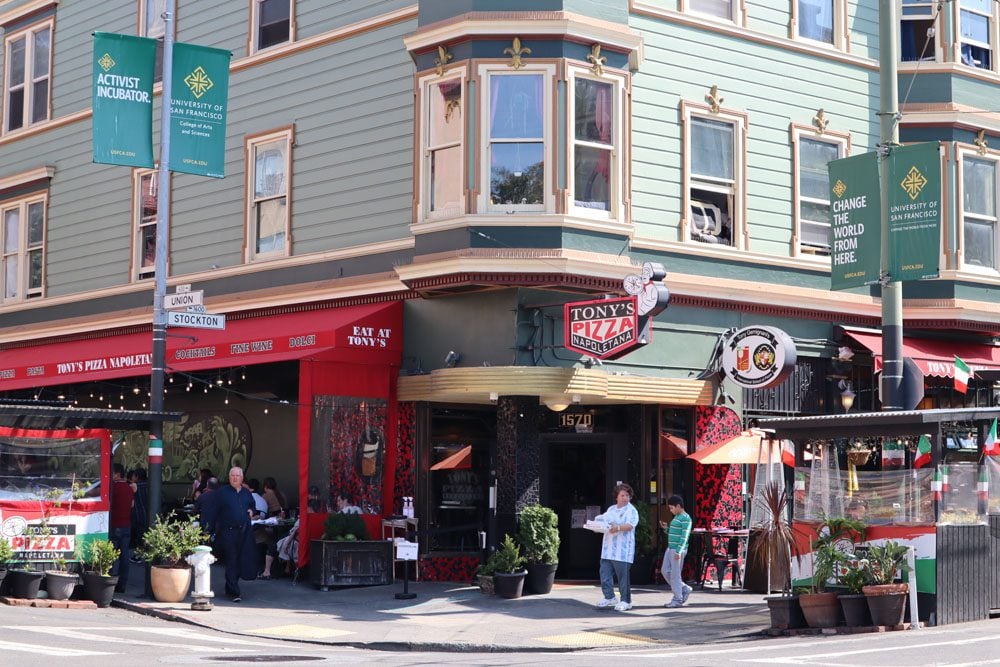 After lunch or a simple coffee break, stroll through charming Washington Square Park and see if the doors at Saint Peter and Paul Church are open. It's worth seeing its lavish interior with your own eyes.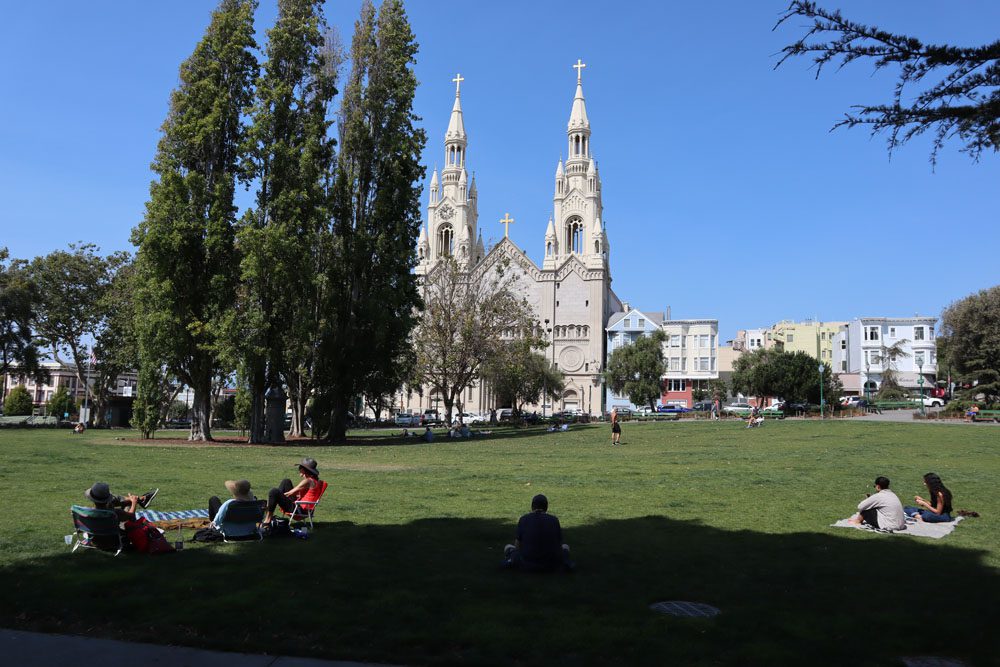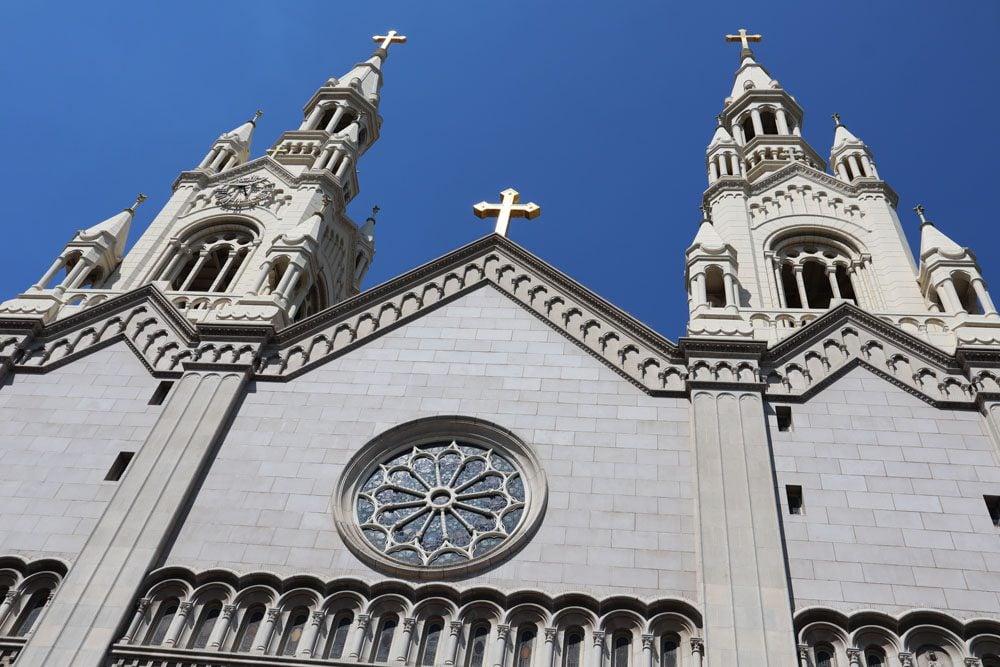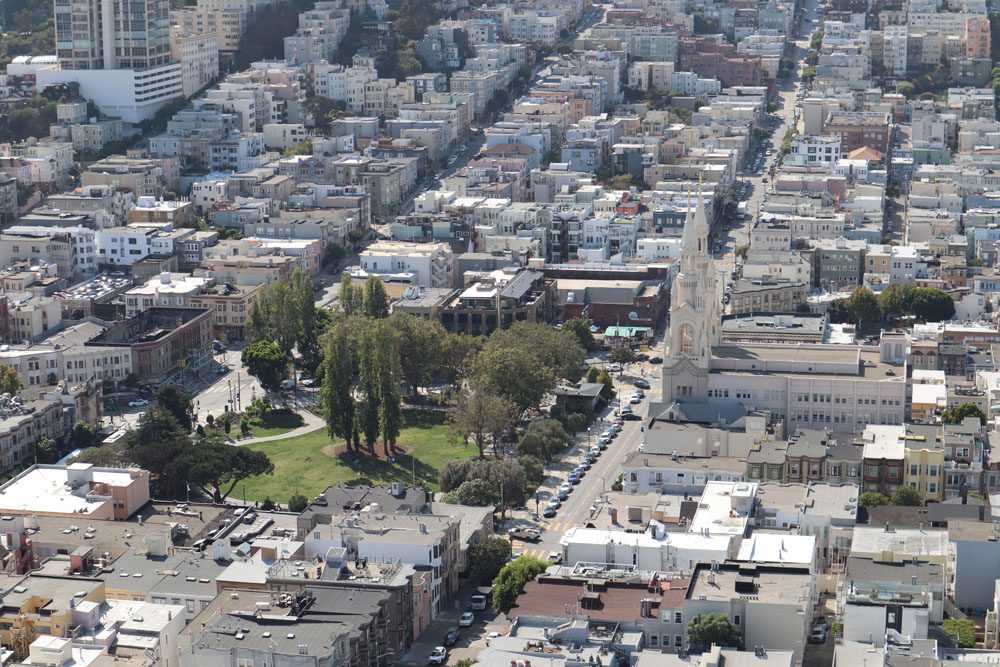 Coit Tower
Our final hill for the day is Telegraph Hill, home to Coit Tower and a beautiful scenic lookout. Climb to Coit Tower via the Filbert Steps and make your way to Pioneer Park for views of San Francisco Bay with Alcatraz and the Golden Gate Bridge in a single frame.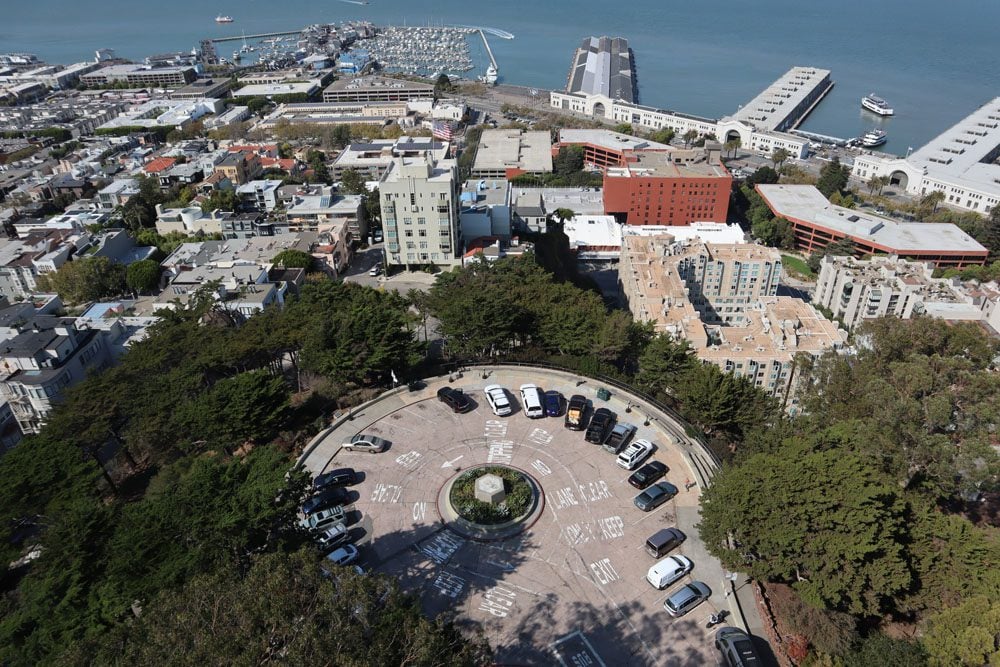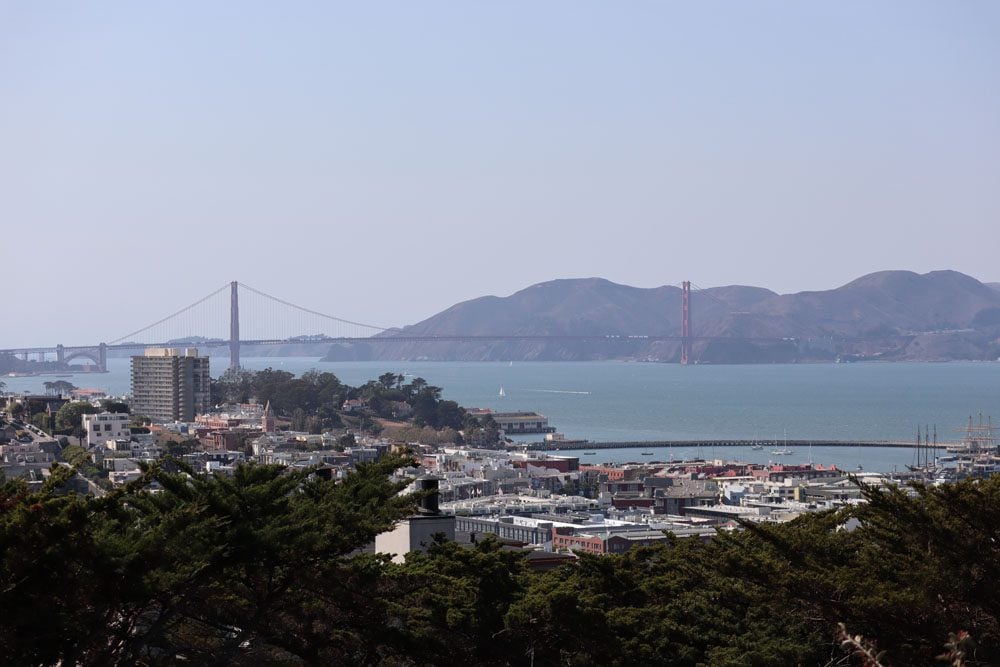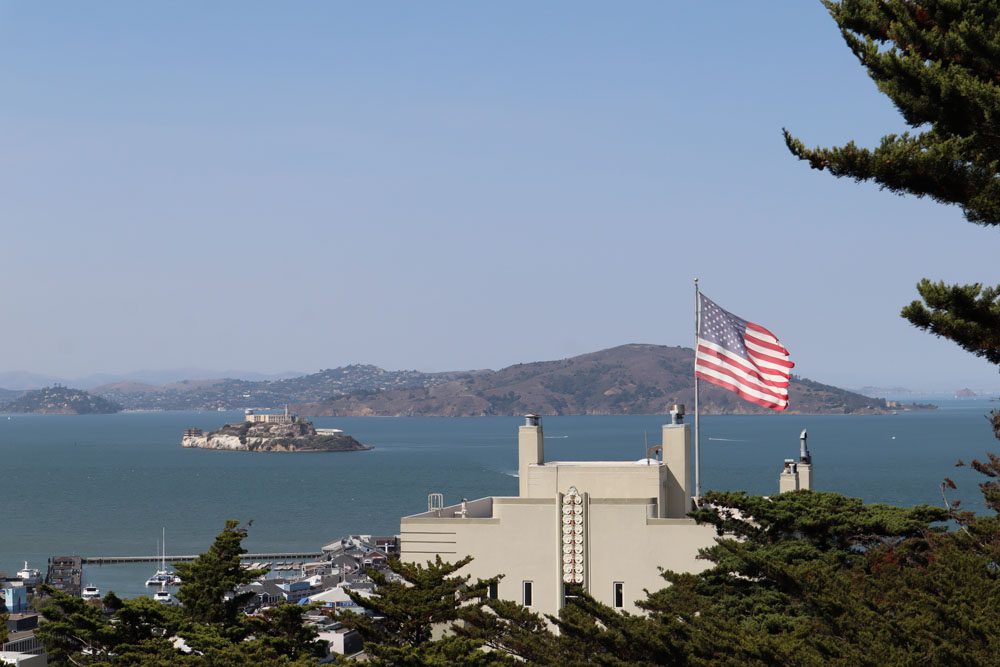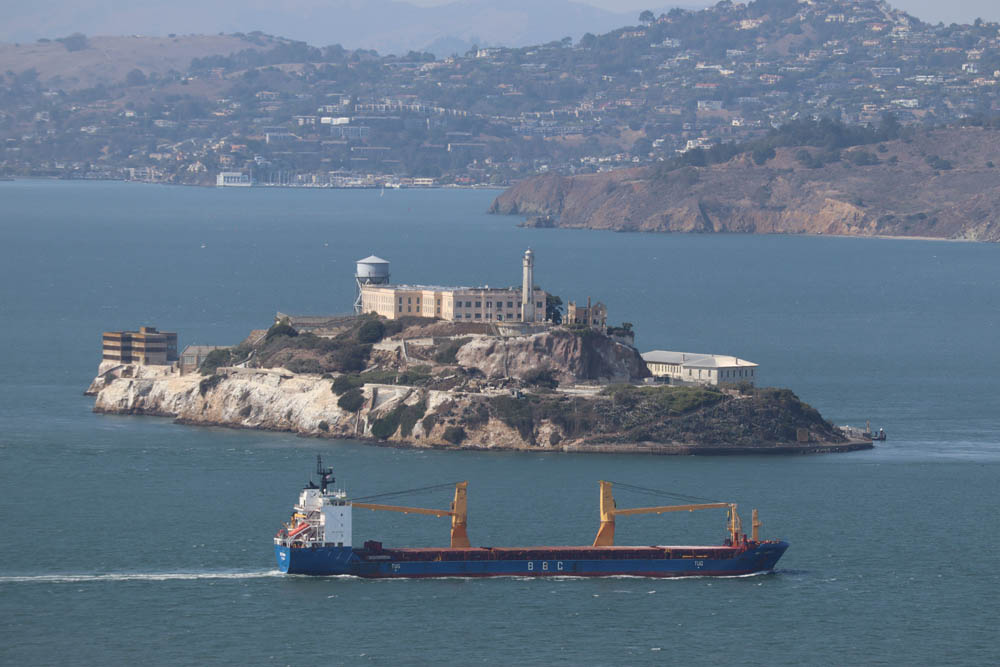 For even better views, climb to the top of Coit Tower from where unobstructed 360-degree views of San Francisco and the metro area can be appreciated (approx $10). Built in 1933, Coit Tower rises like a pin over Telegraph Hill and it's one of San Francisco's top landmarks.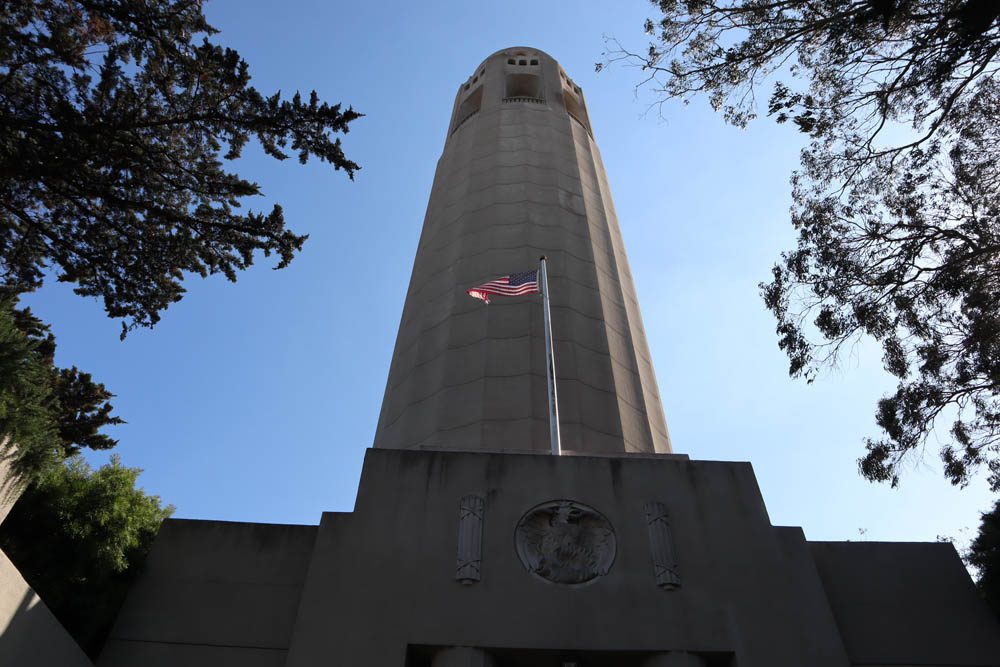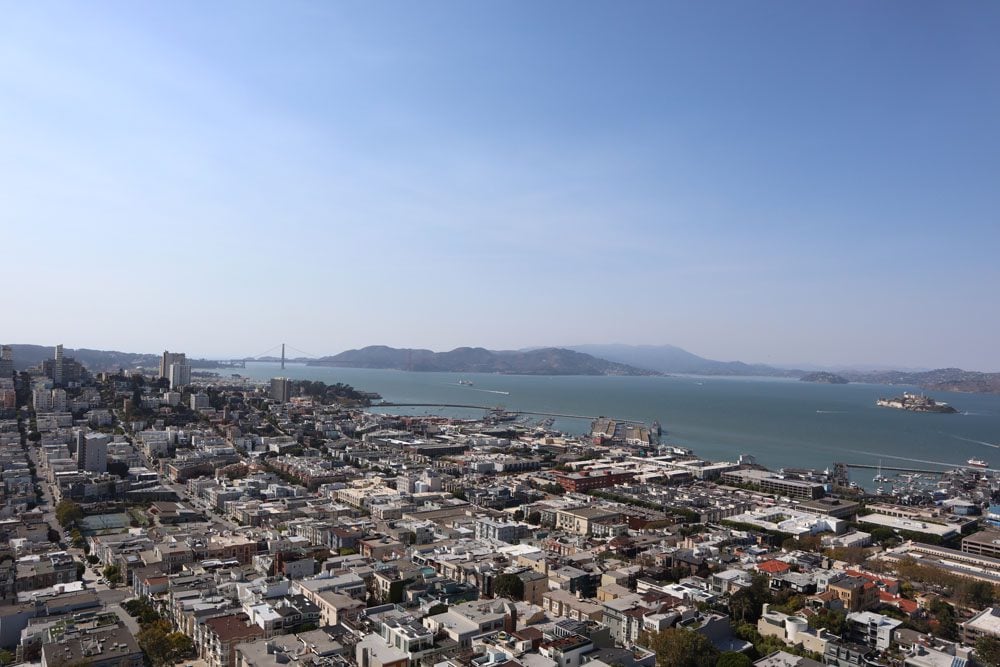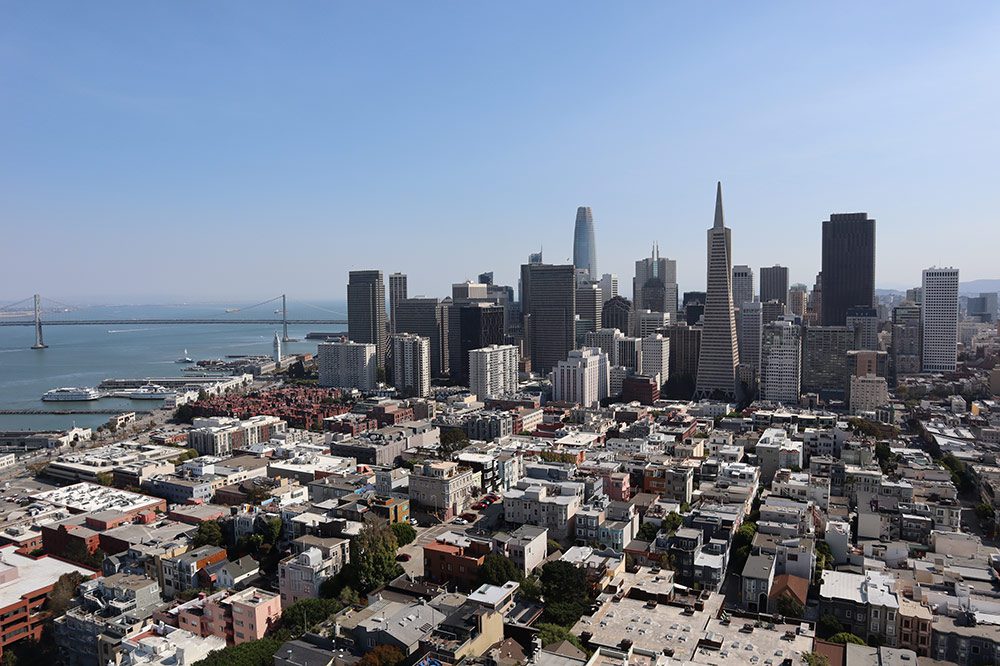 You can head down from Telegraph Hill the same way you came up but a better option is to take the Greenwich Steps down towards the waterfront. This steep staircase takes you through a lush urban forest and some beautiful homes with enviable views.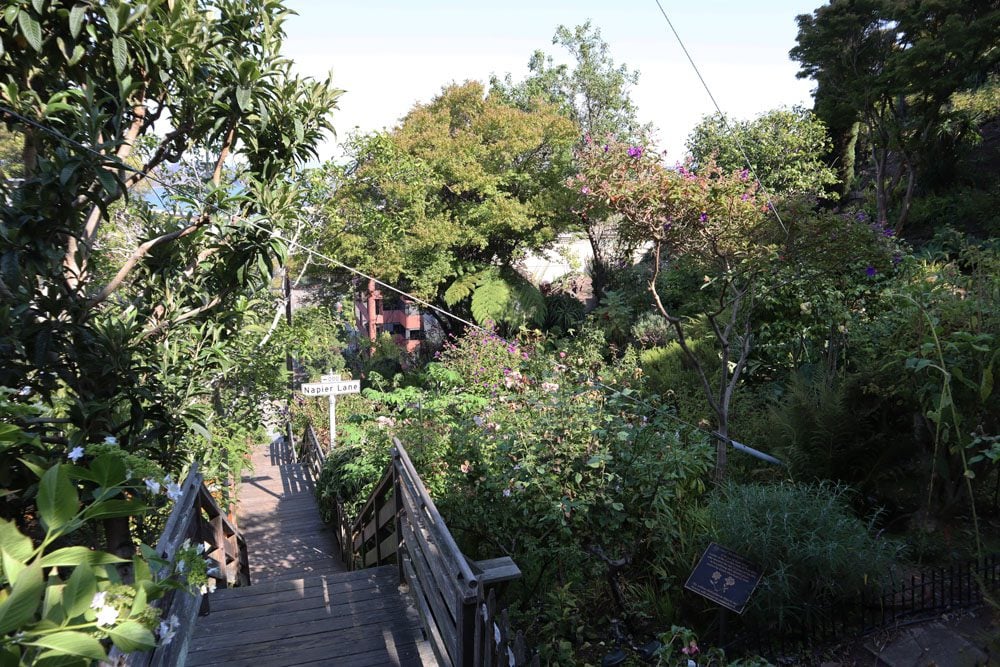 Dinner in Japantown
There aren't any monumental sites in Japantown but the dining options are worth the visit. At Isobune Sushi, guests sit around a river and passing boats deliver various sushi plates prepared by the chefs on the 'island'. Take what you want and pay according to the plate's color. The sushi is simple and not the fanciest in town but this place certainly gets points for originality and the sushi is not bad at all.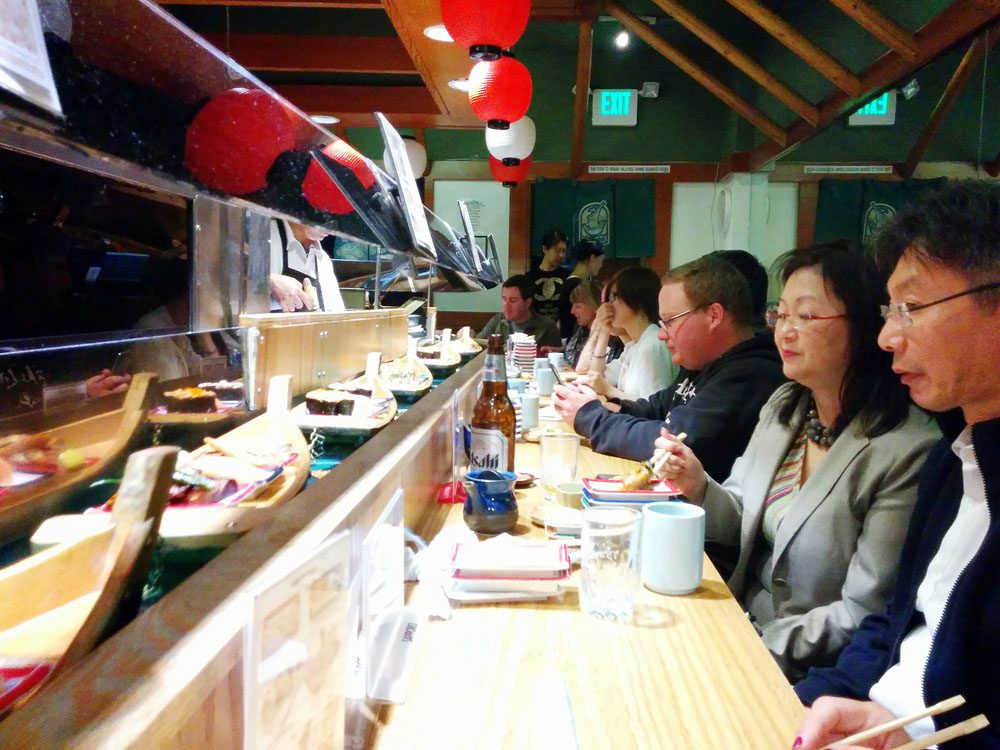 Day 2: Alcatraz, Fisherman's Wharf & Golden Gate Bridge
On day two of our 3 days in San Francisco, we'll spend the day on or near the water. It's best to get an early start even if it's the weekend. At some point in the day, we'll rent bicycles for the afternoon to reach a beautiful part of the city and cross the Golden Gate Bridge. But if cycling isn't your thing, I'll highlight a good alternative.
Ferry Building
If it's Saturday morning, get a relatively extra early start and head to the Ferry Terminal Building. The building itself is unmistakable, with its clock tower designed after the famous Giralda in the Seville Cathedral in Spain. Completed in 1898, the terminal building used to be very busy with bay area travelers before the Bay & Golden Gate bridges were completed. Nowadays, it's an embarkation point for ferries connecting the city with towns in Marin County and Oakland. The ferry building hosts a California farmers market on Tuesdays, Thursdays, and Saturdays but the weekday versions only start at 10 am (Saturdays at 8 am).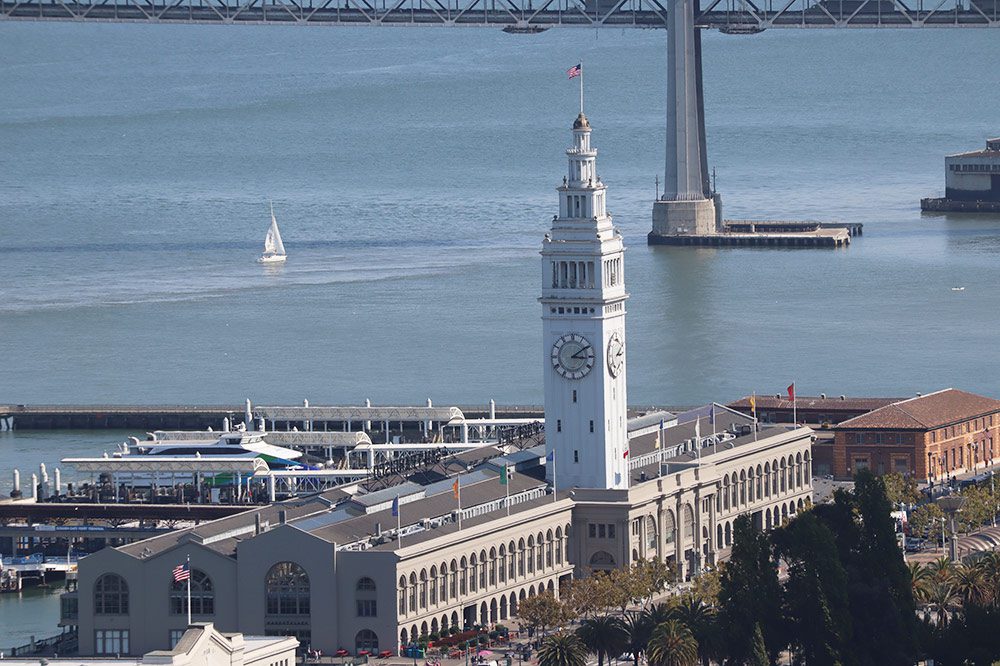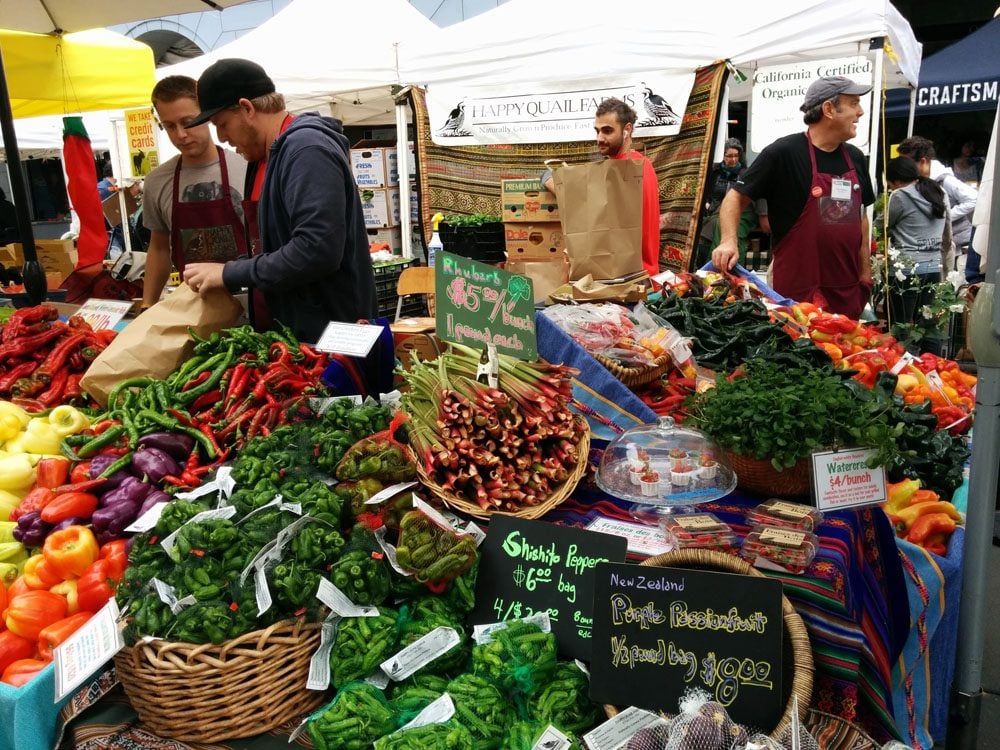 The Embarcadero
From the ferry terminal, continue walking along the Embarcadero towards Pier 33. This wide boulevard has come a long way since the days when its piers served as warehouses for maritime use. Today, it's a busy thoroughfare, though its wide dimensions allow for pedestrians, cyclists, and joggers to also enjoy the way. Pier 33 is the departure point for Alcatraz, one of the highlights of any first-time visit to San Francisco. If it's any day but Sunday, visit the Monterey Fish Market for a seriously huge variety of wholesale fish and seafood (closes at 10 am).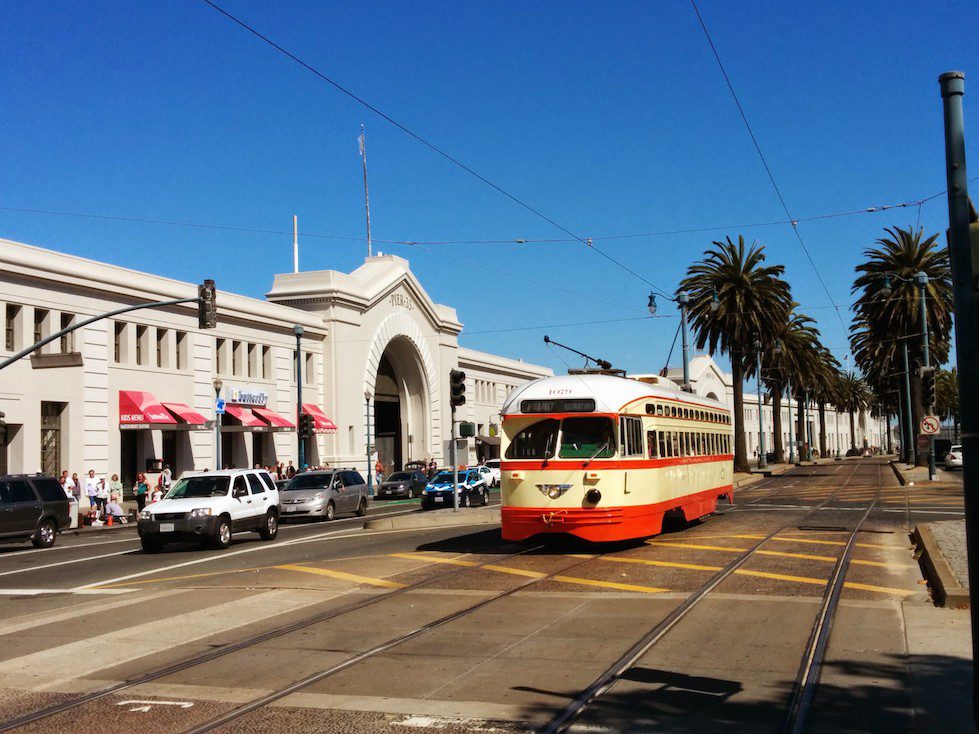 Alcatraz
The boat trip to 'The Rock' offers great views of San Francisco and its bay and takes about 15-20 minutes. As soon as you disembark, you feel like you've stepped back in time. Now a US National Park, Alcatraz was originally an army fort until converted to a federal prison in 1934. Housing the worst criminals in the US until 1963 like Scarface Al Capone, 'The Rock' became infamous for a place with a one-way ticket.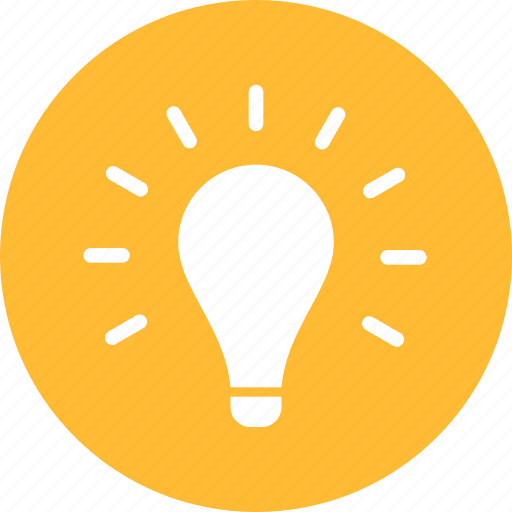 Pro Tips
(1) Book your Alcatraz tickets in Advance to ensure you have space on your desired day and at your desired departure time. (2) I recommend taking the first ferry to Alcatraz in the morning. This way, the island will be less crowded and your visit more enjoyable, the frequent incoming ferries will allow you to return whenever you want, and the Alcatraz visit won't "clog" your sightseeing day. (3) Have a look at combo tickets that include Alcatraz along with other attractions. These might unlock some savings or skip-the-line benefits.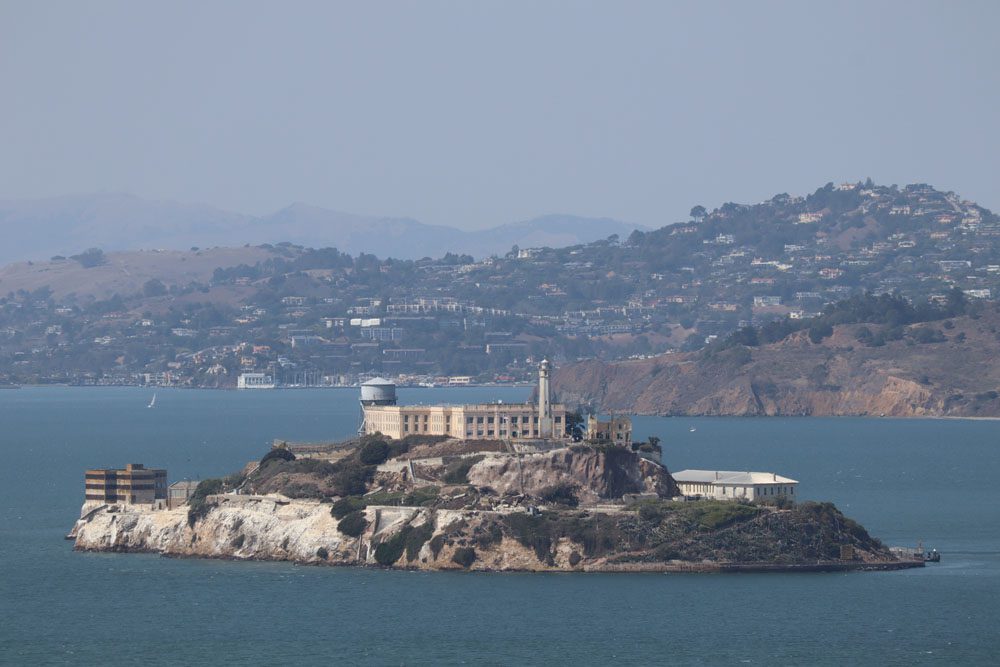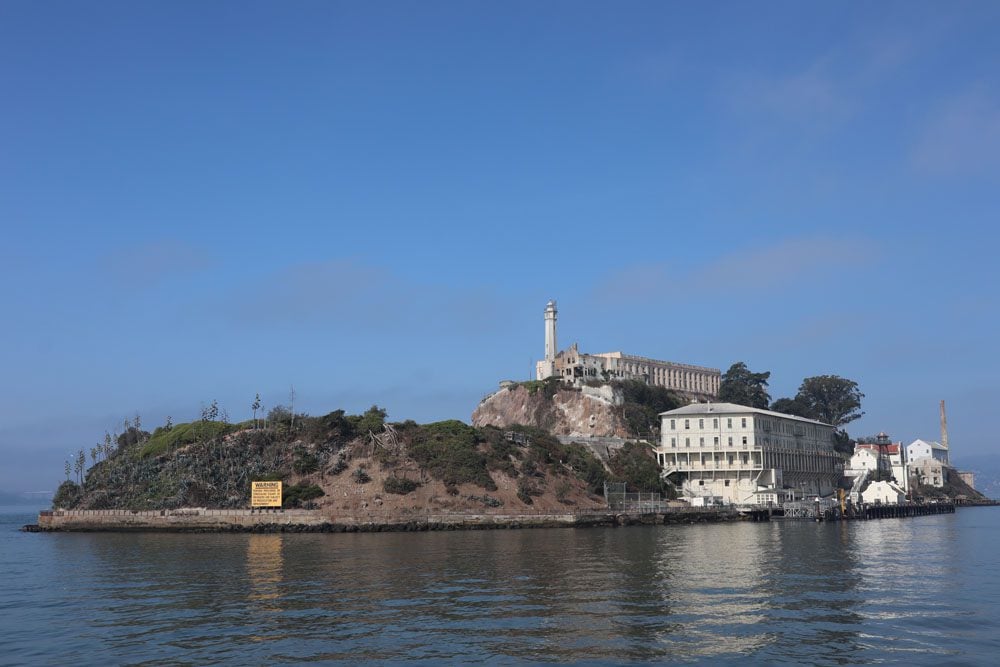 Nowadays, Alcatraz is an extremely popular tourist destination. You can visit Alcatraz on a day tour in which your ticket includes the boat ride, park entrance, and an audio tour, or on a night tour which includes a more intimate tour (and quite recommended from what I've heard). The audio tour comes in handy, as it takes you around the must-see areas of the former prison with stories told through the eyes of former guards and prisoners.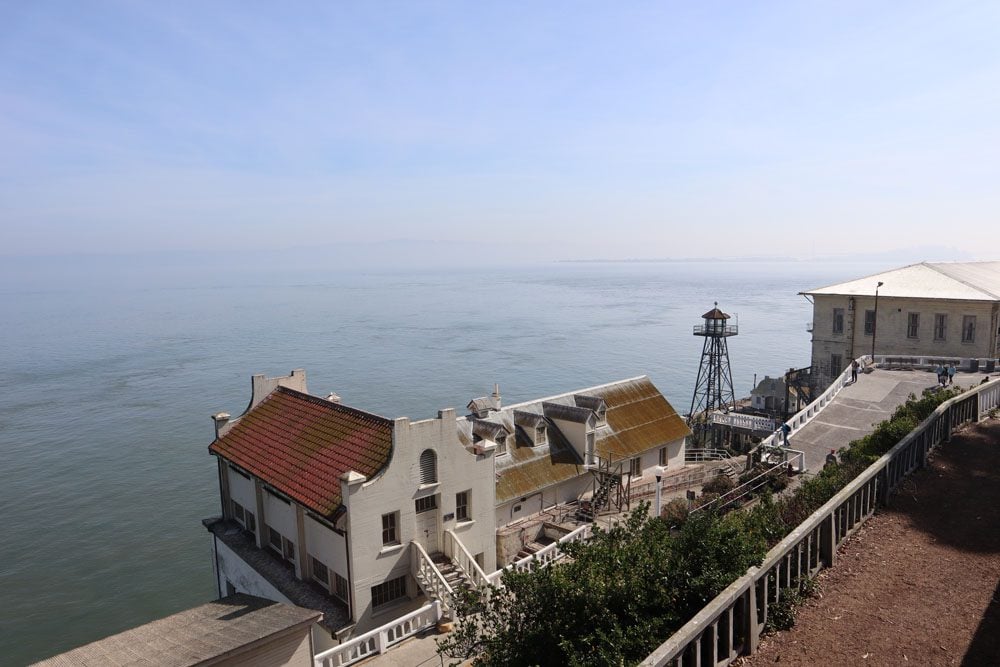 With all the hype around Alcatraz, it's cool to walk around and see how these inmates lived. You can even step into one of the solitary confinement cells for a few minutes and experience for yourself what inmates would have to endure. Allow between 2 to 2.5 hours for a proper visit to Alcatraz and be sure to enjoy the great view of the bay and the city from the outside deck.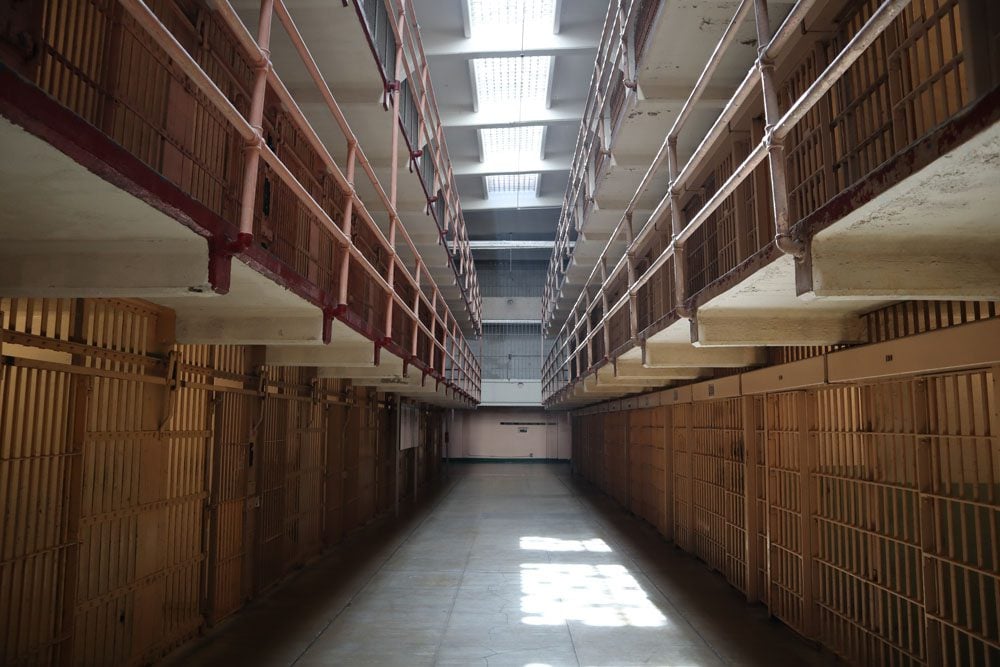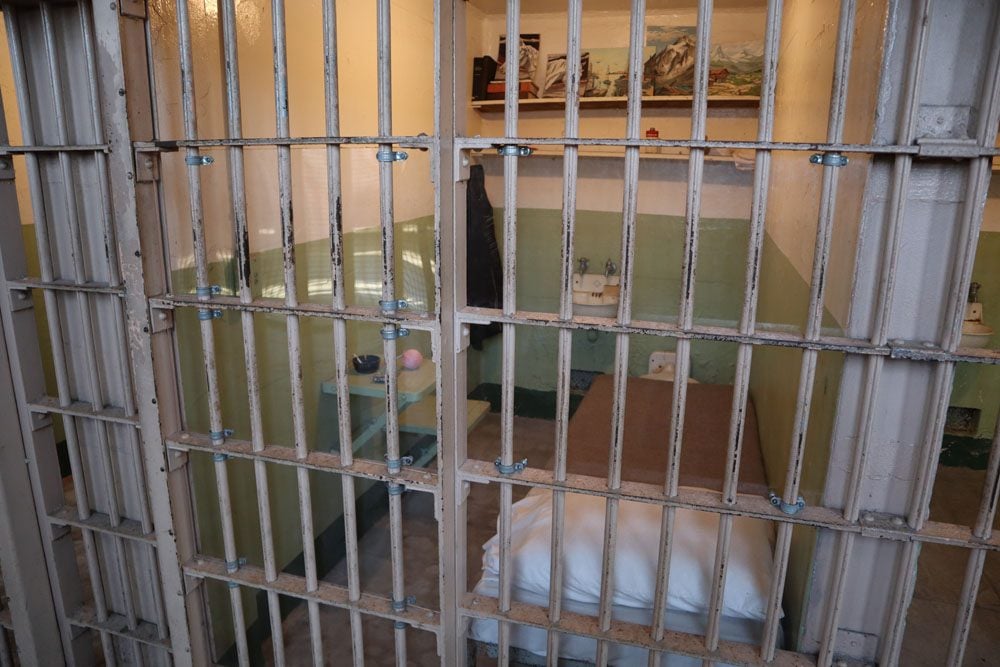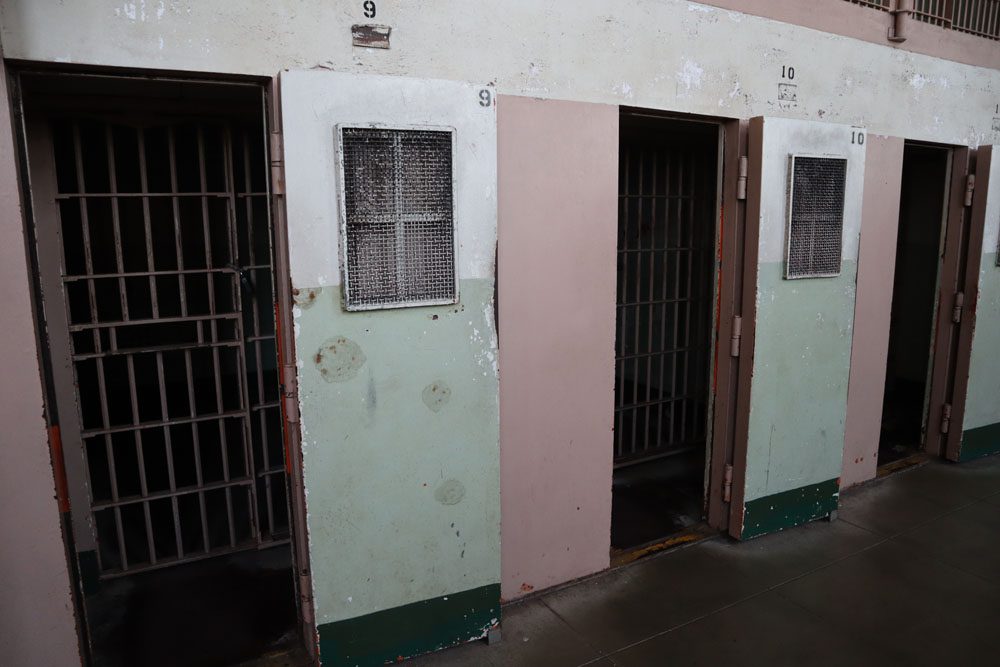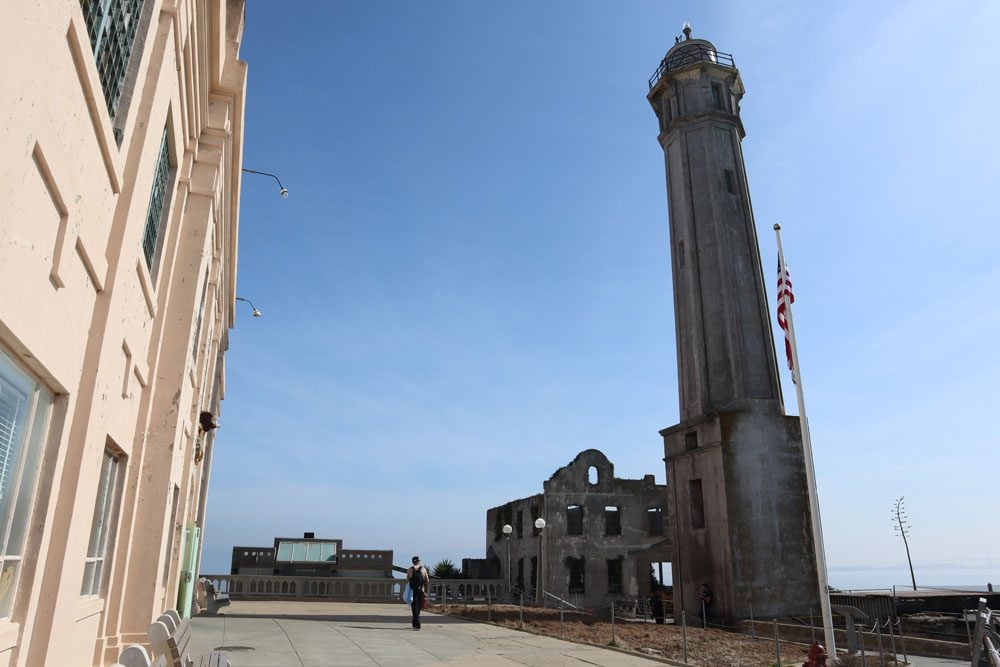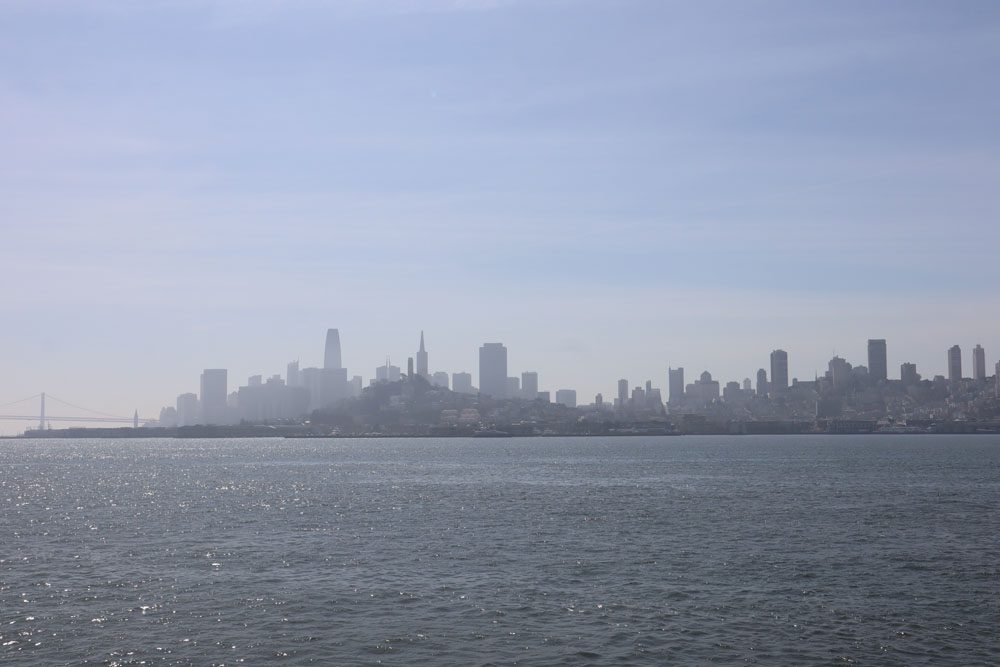 Pier 39
Back on dry land at Pier 33 after returning from Alcatraz, continue along the Embarcadero to Pier 39. This touristy complex will be loved by kids and it can also be a good spot for lunch. Pier 39 is packed with souvenir and curiosity shops, cafes, arcades, old-fashioned candy shops, and restaurants. It has a county fair atmosphere to it.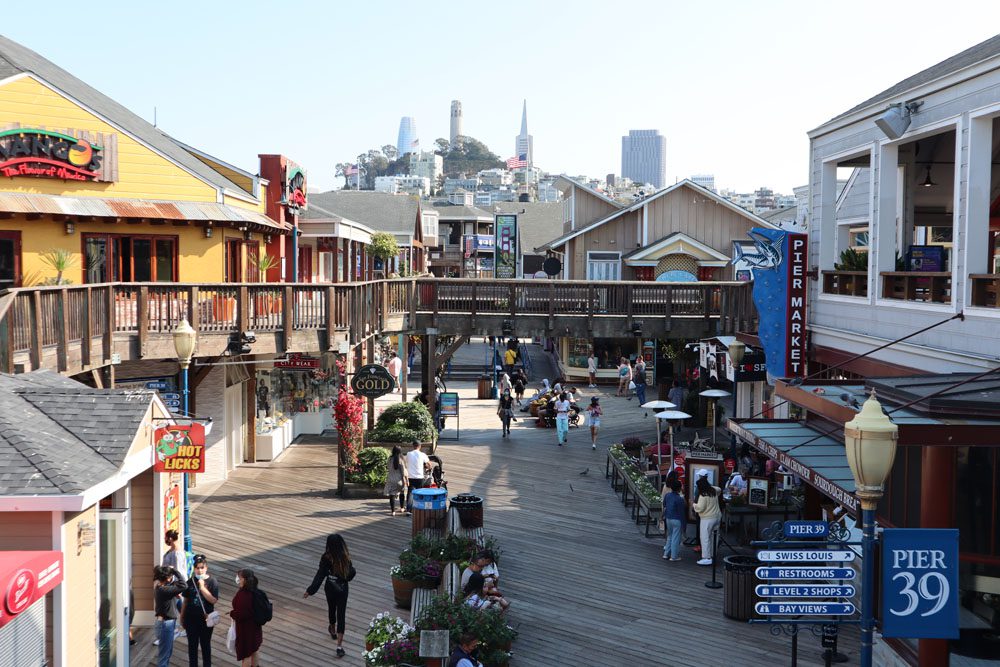 Even if this tacky madness is too much for you, come to Pier 39 to watch the famous San Francisco seals, who have been calling this place home since the 1989 earthquake. They soak in the sun, swim around for food, and mainly make a lot of noise. The viewing platform is at the end of the second floor.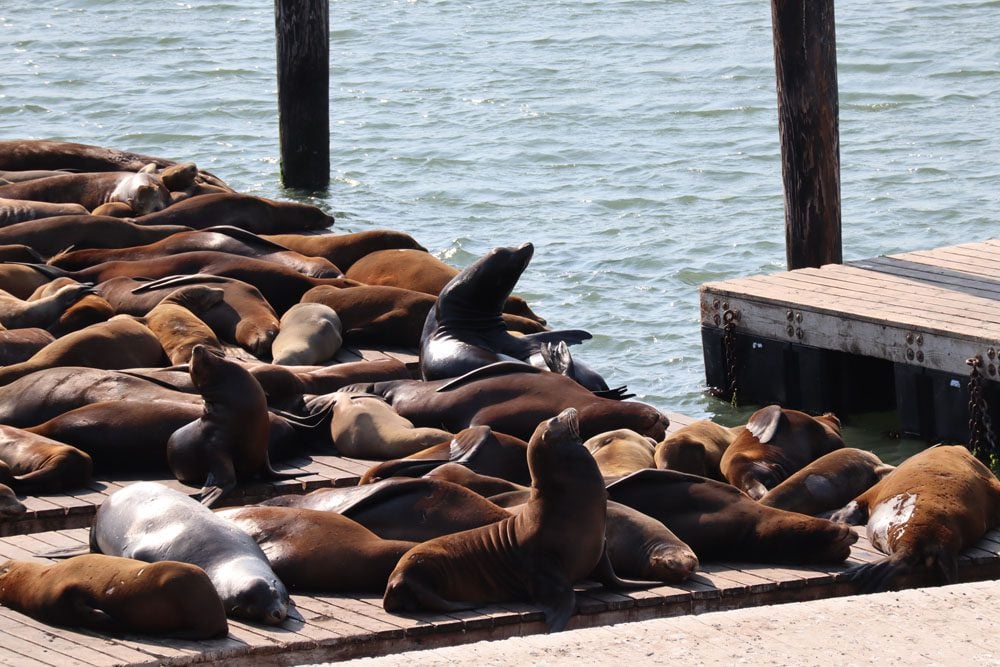 Rent a Bicycle
We'll spend the afternoon exploring the green spaces around the Golden Gate Bridge and even cycle across the bridge. For that, we'll need to rent some wheels. Around Pier 39 you'll find many outfits renting all sorts of bicycles.
Fisherman's Wharf
A few more steps or bicycle revolutions along the Embarcadero and you'll see the familiar sign welcoming you to Fisherman's Wharf. This was once the center of the fishing industry but that's long gone. Today, Fisherman's Wharf draws the tourist crowds. Check out the traditional crab and lobster eateries on Taylor Street and grab a chowder bread bowl if you're feeling hungry (see tomorrow's dinner section for recommendations).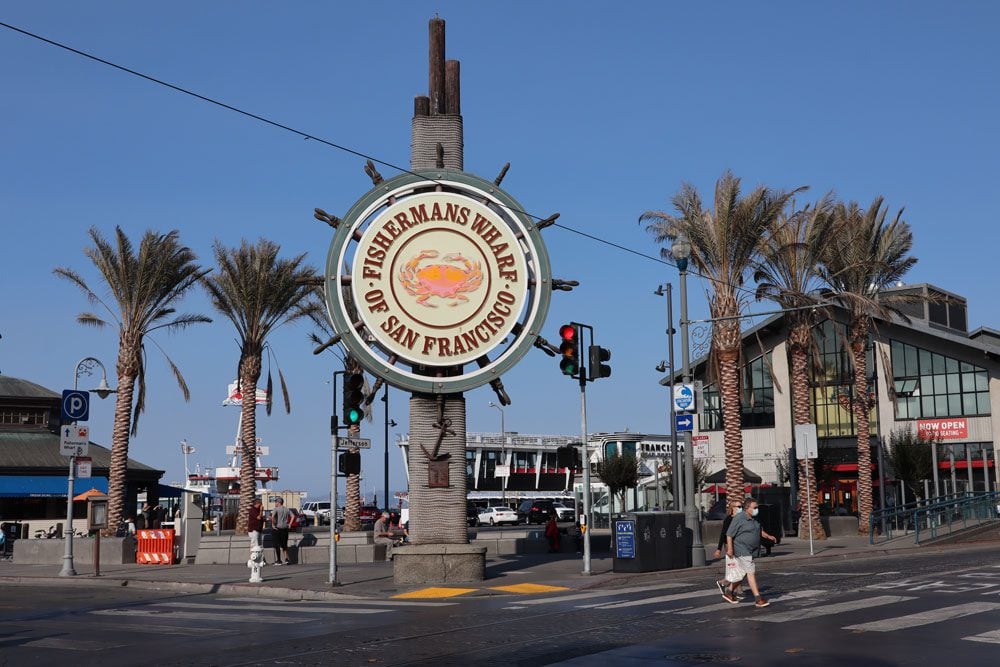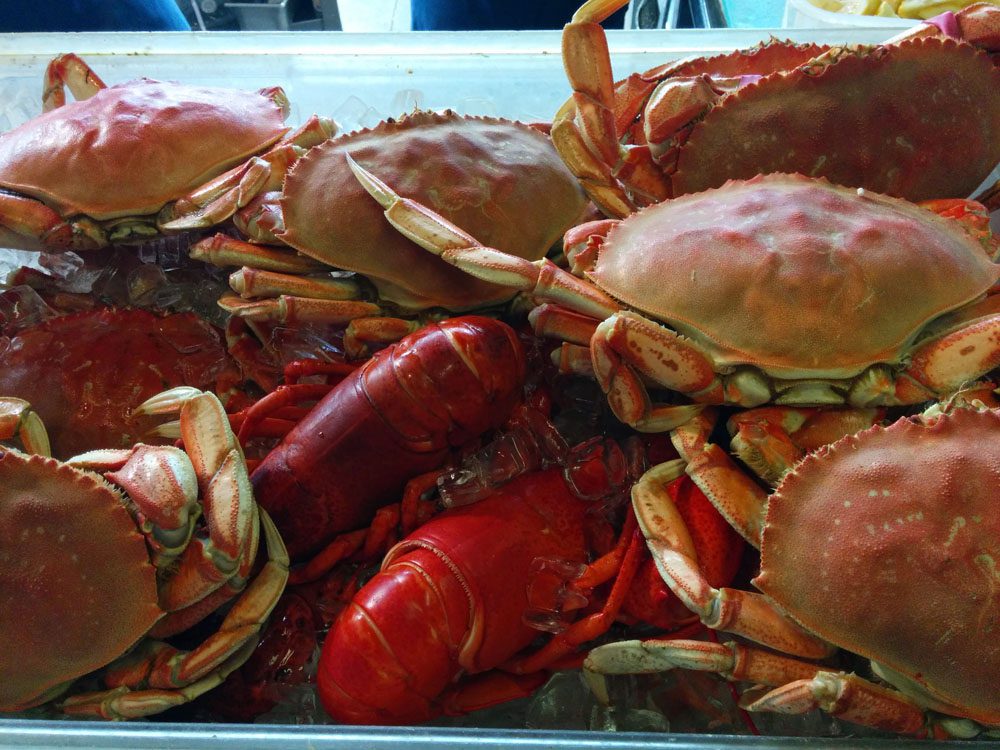 Only if there's enough time (or if the weather isn't very pleasant), children and adults who miss their childhood years can head to Musée Mécanique (free) to experience what an arcade used to look like many decades ago. There are other, more maritime-oriented museums to explore if you're into that such as the SS Jeremiah O'Brien and Maritime Museum.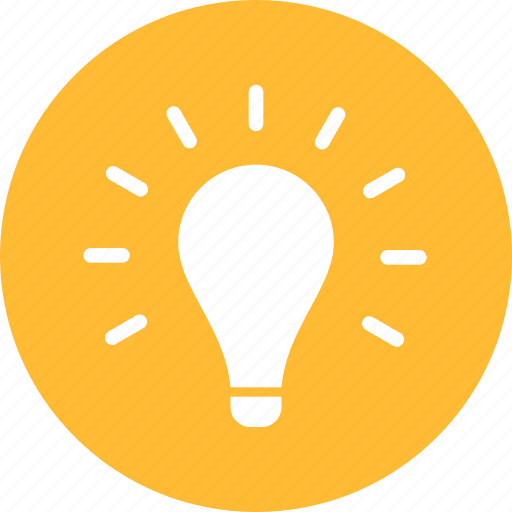 Pro Tip
If you prefer to opt-out of renting a bicycle, continue walking to the San Francisco Maritime National Historical Park and go for a stroll along the municipal pier. From here, walk to Beach Street and catch a taxi to Crissy Field Marsh to rejoin the rest of this itinerary. Alternatively, you can continue this itinerary on foot but only if you enjoy long walks.
Fort Mason & Marina
From Fisherman's Wharf, cycle to the San Francisco Maritime National Historical Park and take the steep climb towards Fort Mason (most folks walk their bikes on this really short stretch). Cycle across the Great Meadow Park at Fort Mason and head down to Marina Boulevard. The Marina District is one of the most sought-after neighborhoods in the city and it is easy to see why. There's a sense of a never-ending vacation around here, not to mention fine views of one of the prettiest natural bays in the world.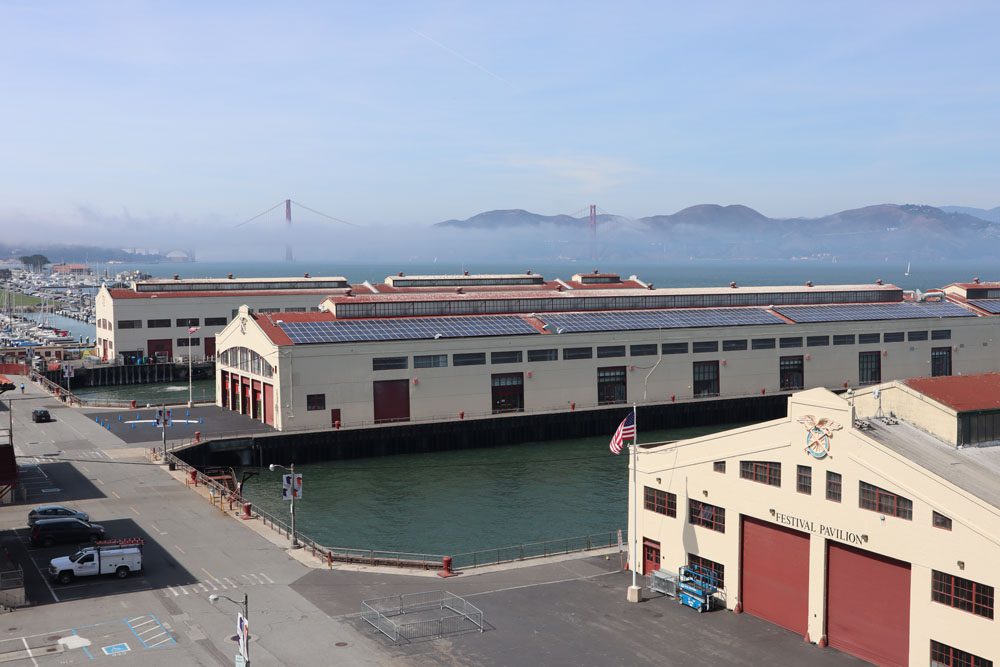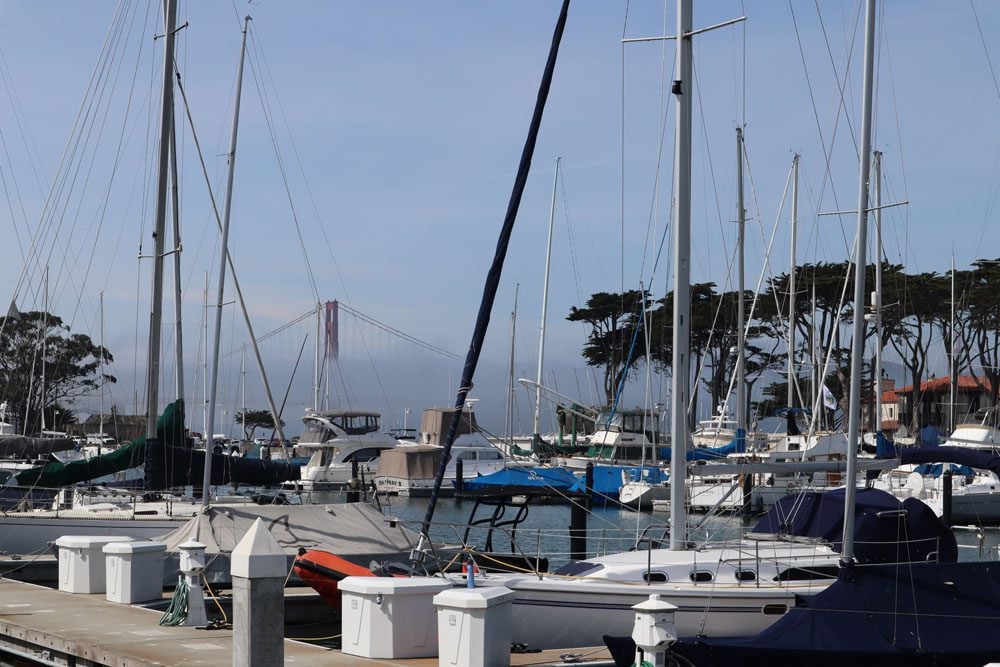 Palace of Fine Arts
At the very end of Marina Boulevard, take a slight detour and explore the Palace of Fine Arts. This is another famous landmark in San Francisco and you'll surely recognize this open classical rotunda. Built for a fair in 1915, the palace has since managed to go through a period of decay and reconstruction. Nowadays it's popular with swans and couples on pre-wedding photoshoots. The houses around the palace aren't too bad either.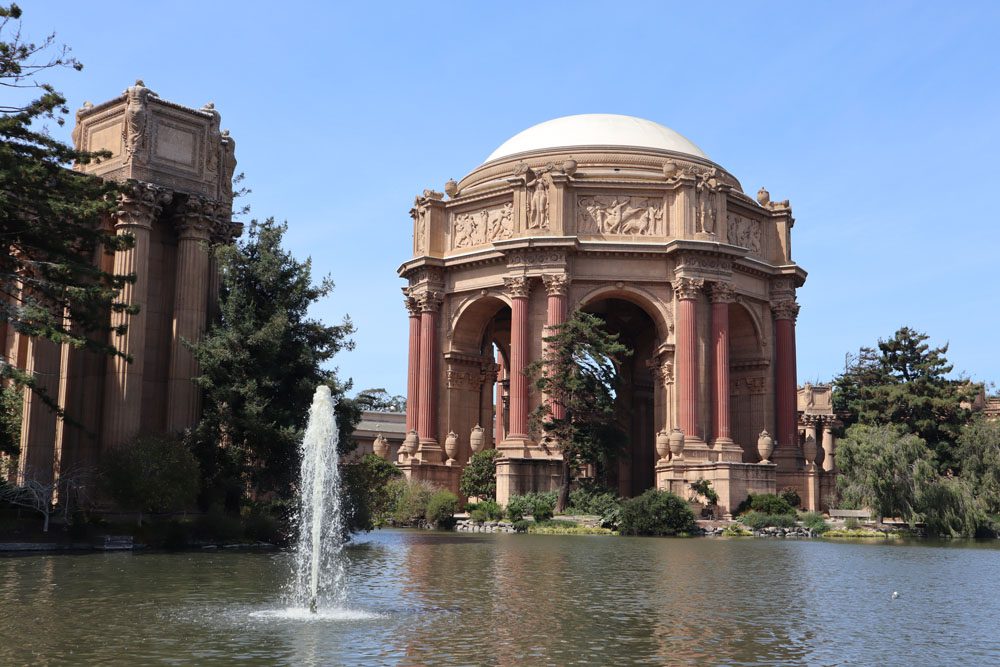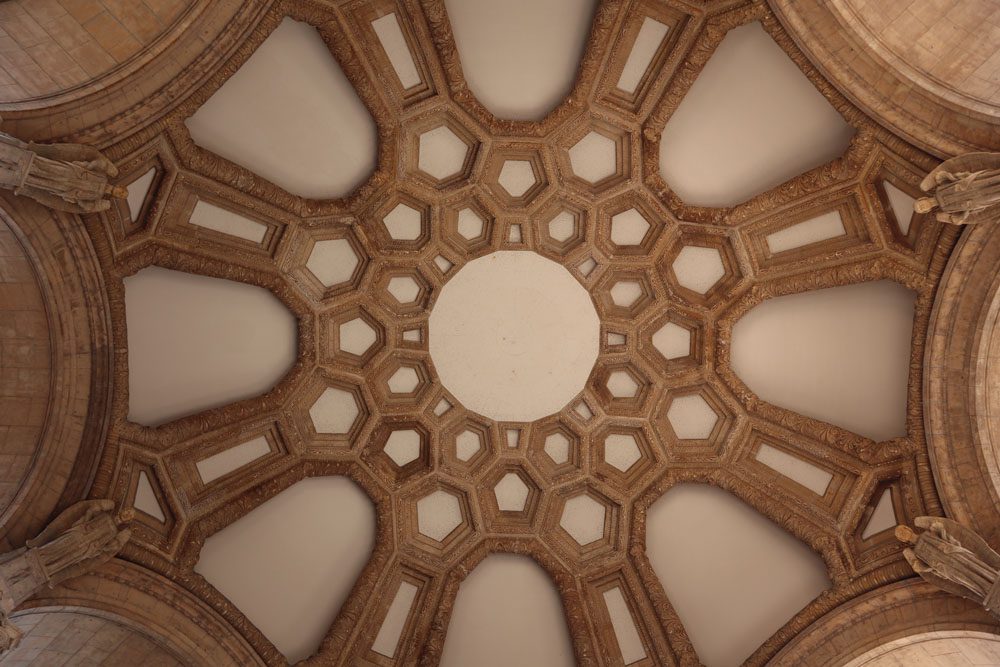 Crissy Field
Back on the bikes, continue on the San Francisco Bay Trail which slices through the Crissy Field Marsh with its sandy landscape and beautiful beach.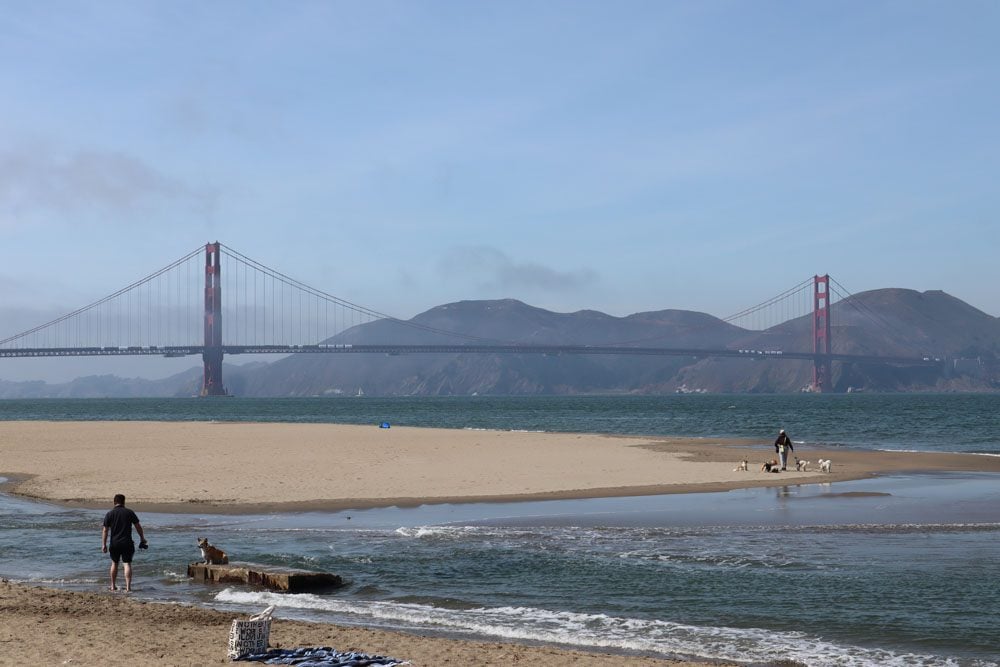 Further on, you'll reach Crissy Field, a large park that's very popular with locals on weekend BBQs. The views of the Golden Gate Bridge and the city's skyline behind you keep getting better and better. This is a great spot for a picnic lunch but if you didn't pack anything with you for the ride, that's no problem. Head to the Warming Hut Cafe, a bookstore and gift shop that also sells great sandwiches, and dine outside with a view.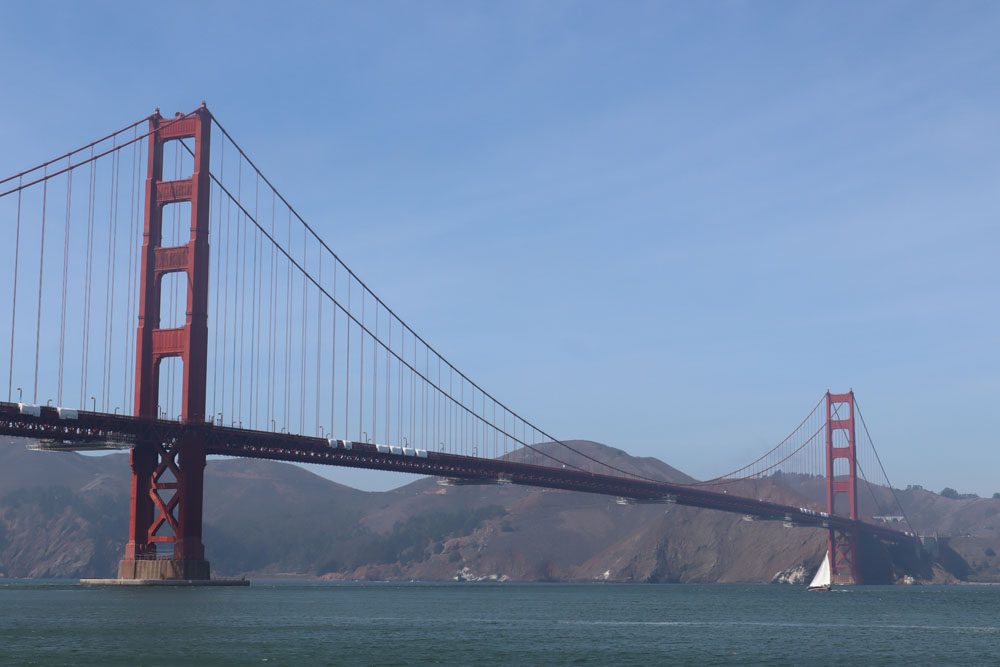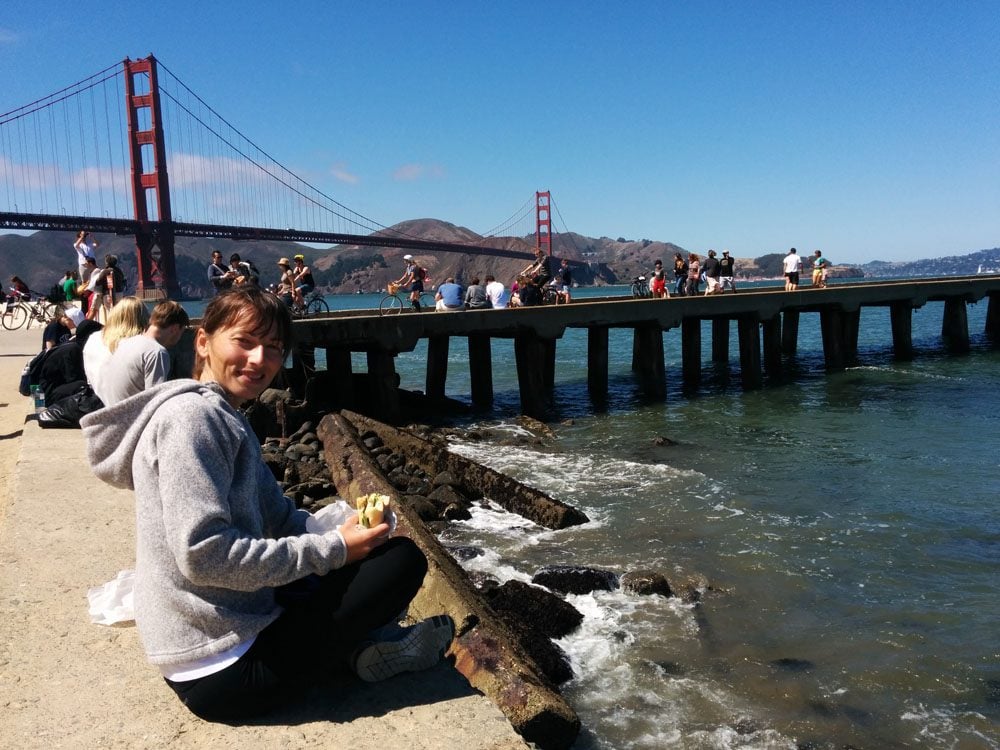 Cycle Across the Golden Gate Bridge to Sausalito
When you think about San Francisco, the image that first comes to mind is no doubt, that of the Golden Gate Bridge. After four years of construction (costing over $1B in today's money), the bridge opened in 1937. This beautiful suspension bridge (spanning 1,200 meters between towers) is the symbol of the city and connects Marin County to San Francisco, almost three kilometers away.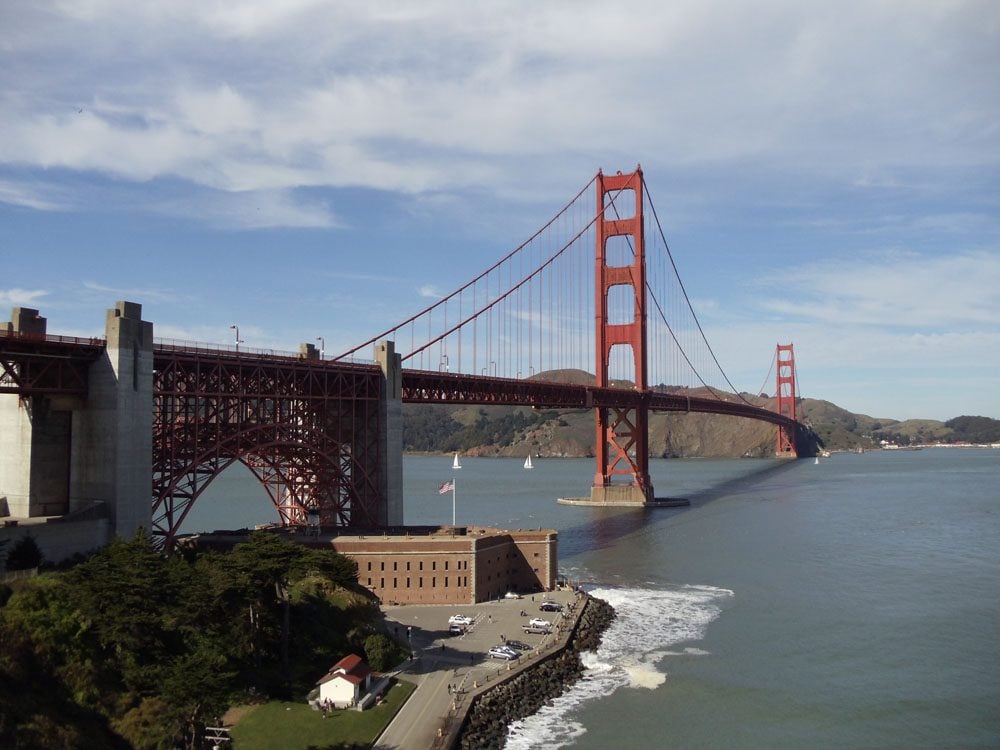 Cycle or walk across the Golden Gate Bridge to get a true sense of this engineering marvel. As you reach the other side, just follow the path to Conzelman Rd below the bridge, then Moore Rd and finally East Rd to Sausalito.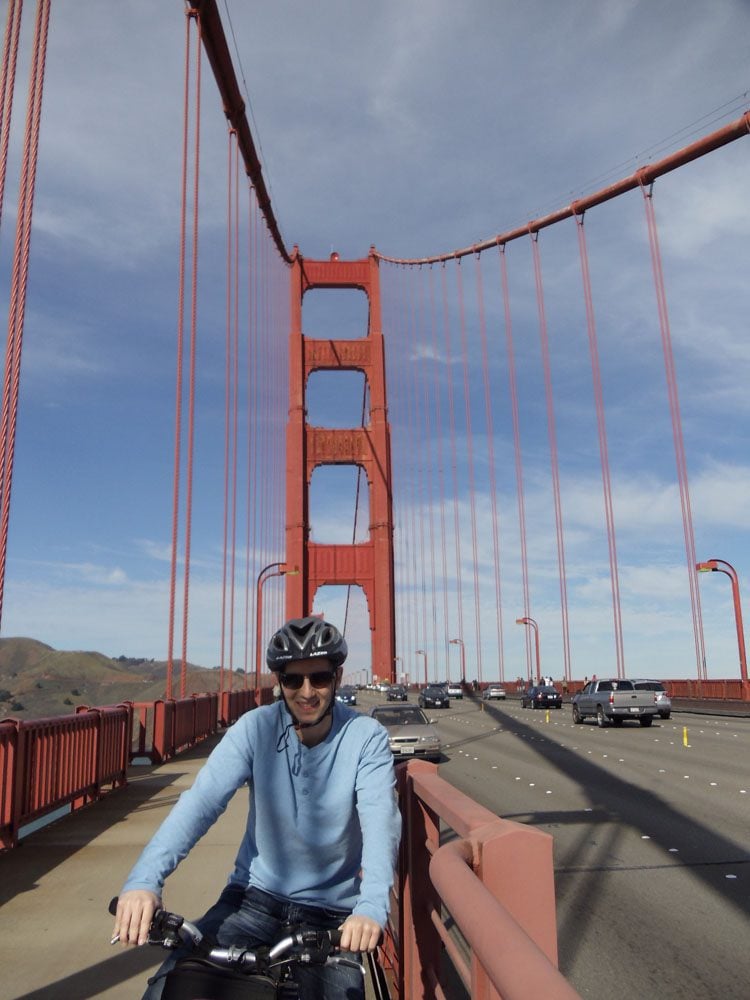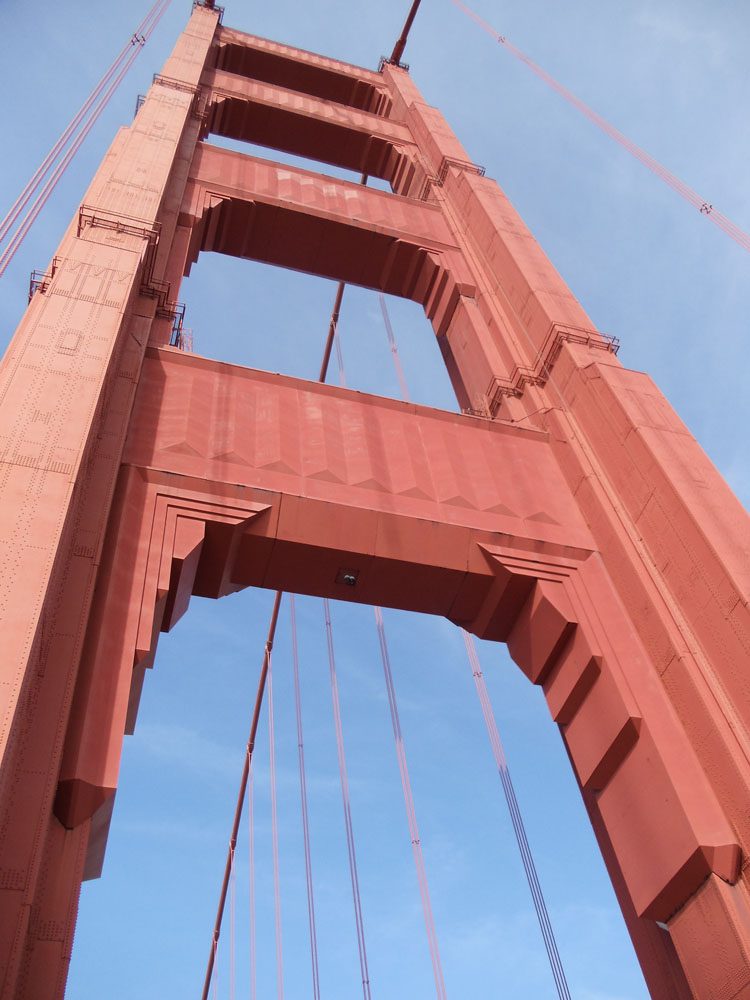 Sausalito
Sausalito is the kind of town you'd love to live in. It is tiny but its charming main street is lined with restaurants, cafes, and boutiques. Its hills are dotted with beautiful cottages that have million-dollar views, and its houseboats further to the north have become iconic. The marina in the city center makes Sausalito very accessible to day-trippers from San Francisco.
Park the bikes near the marina and head for a stroll in town. If you have a sweet tooth (and you deserve some candy after all that riding), head to Munchies Candy and try their saltwater taffy. If you fancy something to eat or just a nice drink, head to one of the restaurants or wine bars around the Sausalito Yacht Harbor.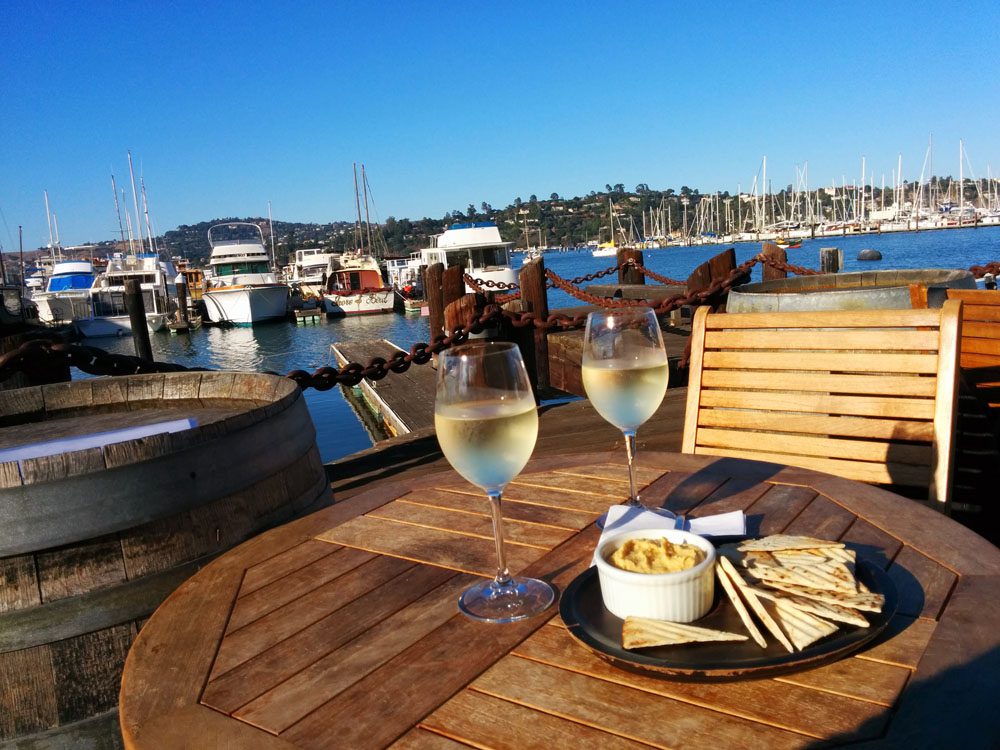 Ferry Back to San Francisco
Make sure you have enough time to catch the ferry back to San Francisco in time to return the bicycles. The cruise back to the city offers great sunset views of San Francisco Bay.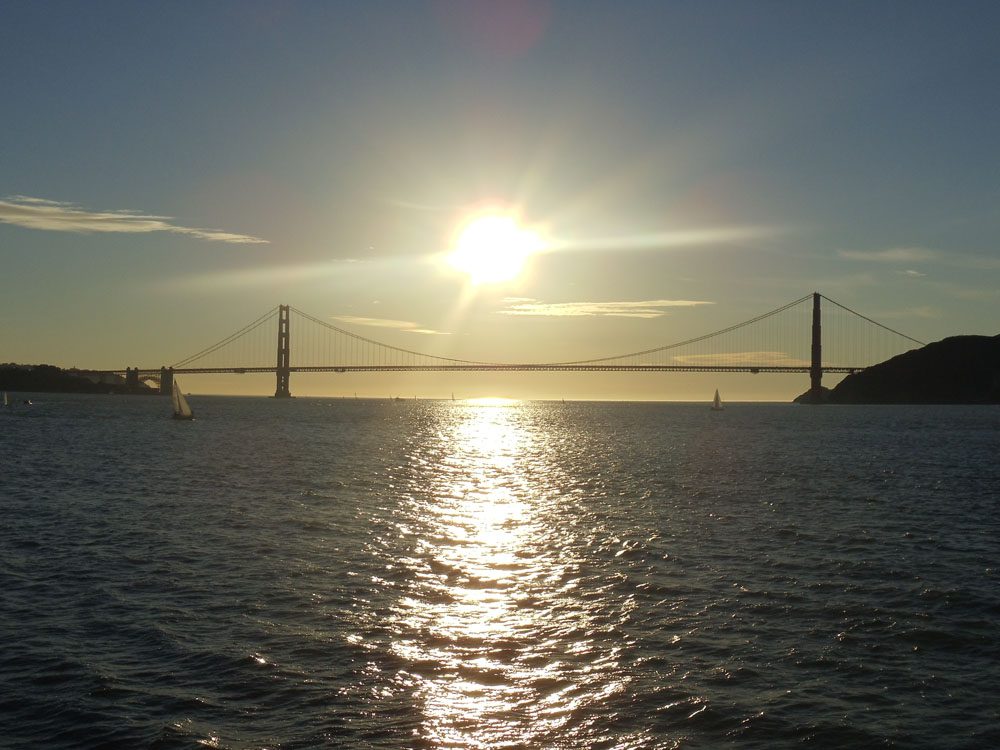 Sundae at Ghirardelli
After all that cycling, you certainly deserve a sweet and calorie-rich reward. Conveniently enough, Ghirardelli is not far from most bike drop-off zones. Famous for their chocolate squares, Ghirardelli's is also famous for sundaes.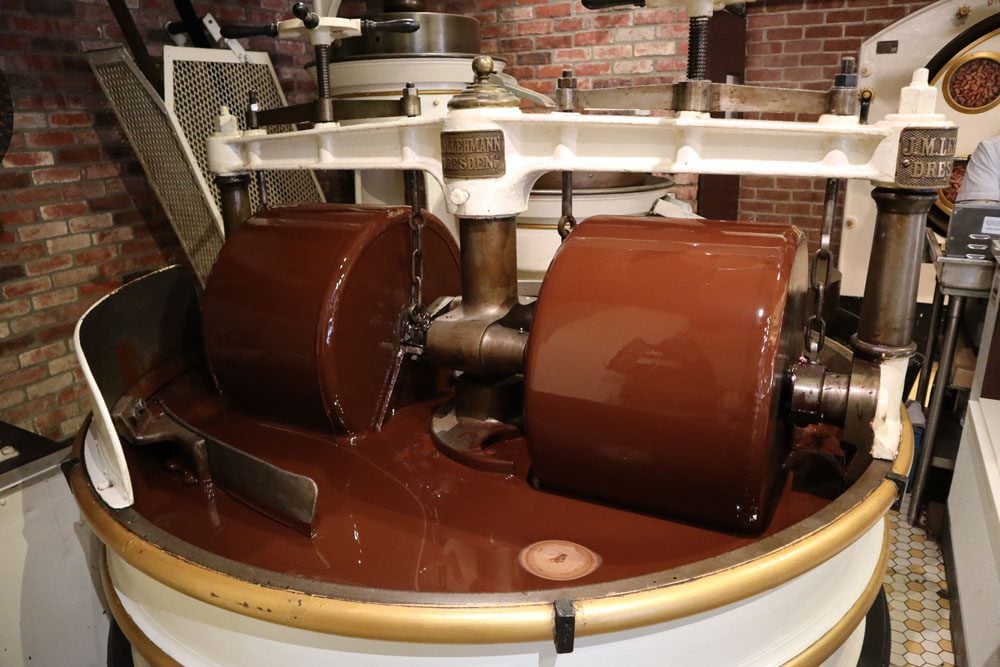 Alternative Option to Crossing the Bridge
If you feel like staying on this side of the bay and not crossing the Golden Gate Bridge, you can head up to the Presidio from Crissy Field and follow the California Trail to Baker Beach. Along the way, stop at Golden Gate Overlook for a unique vantage point of the bridge traffic.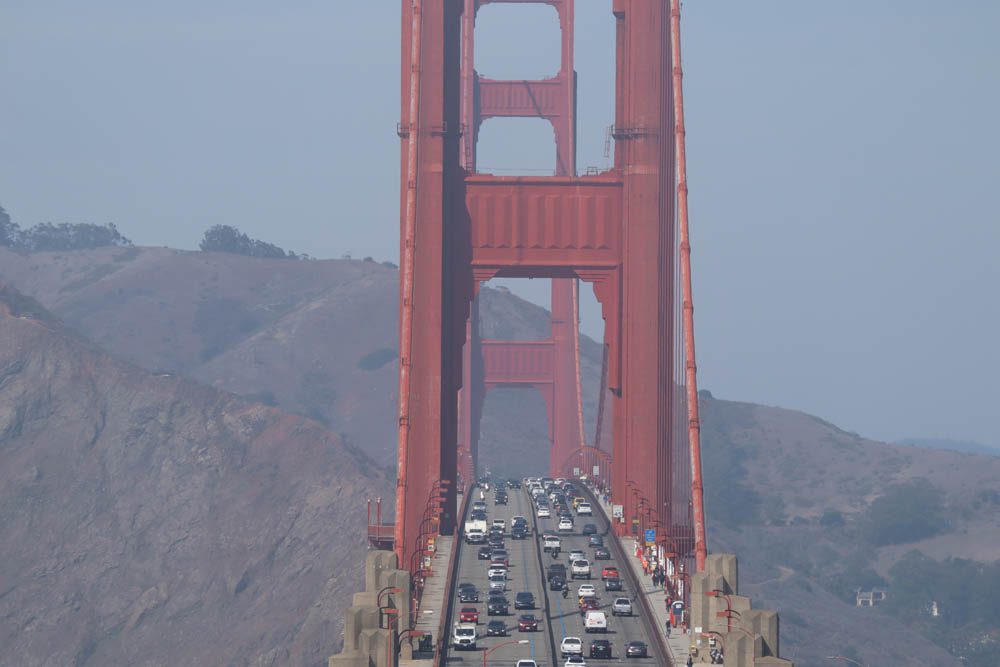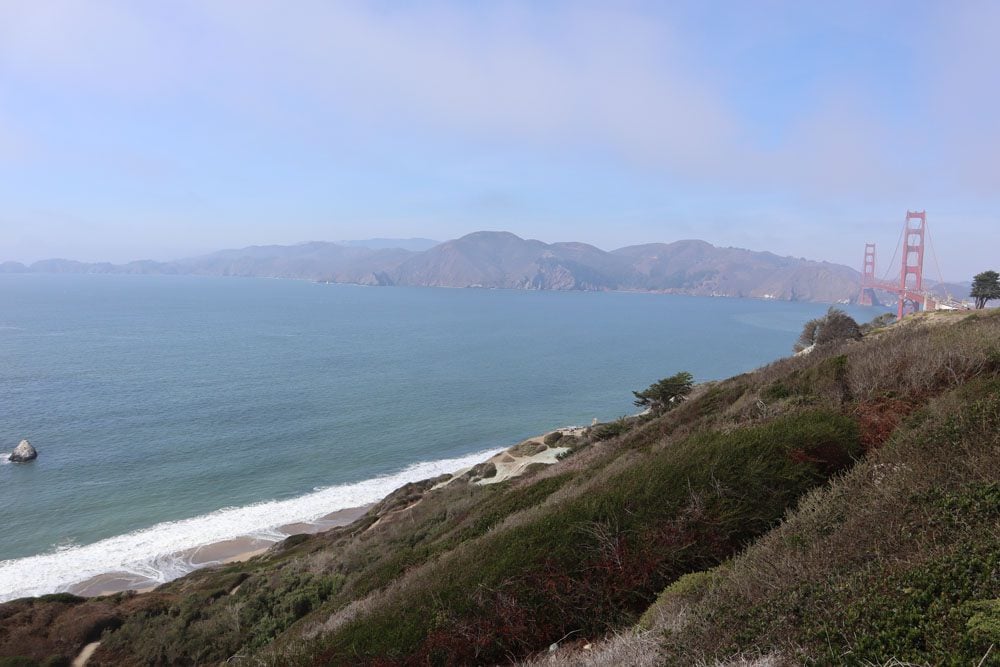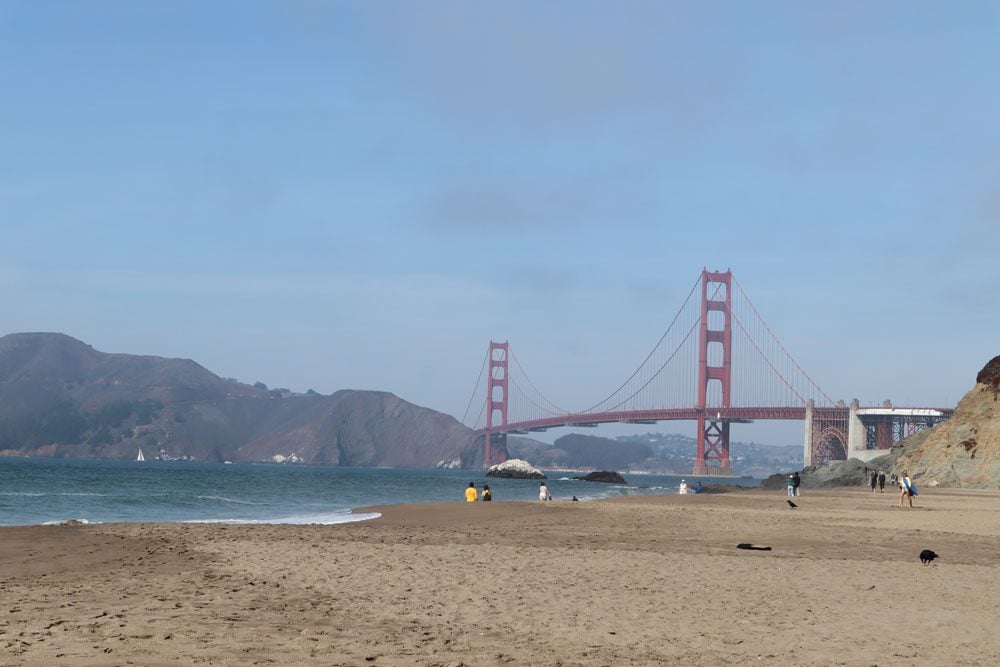 Day 3: The Mission, Painted Ladies & Golden Gate Park
We'll spend the last of our 3 days long weekend in San Francisco exploring one of the city's most interesting neighborhoods, later continuing to its urban lung via a few interesting stops. This is a full day of walking but you can also use public transportation and taxis to greatly shorten distances.
Our day begins in the Mission District, the founding site of Yerba Buena, or San Francisco as it will be later called. In a matter of a few city blocks, the Mission brings together hipsters, Latinos, and free spirits. If on the first day we admired the signature wooden facades of Nob Hill's affluent homes, in the Mission we'll experience powerful social and political messages delivered via impressive murals.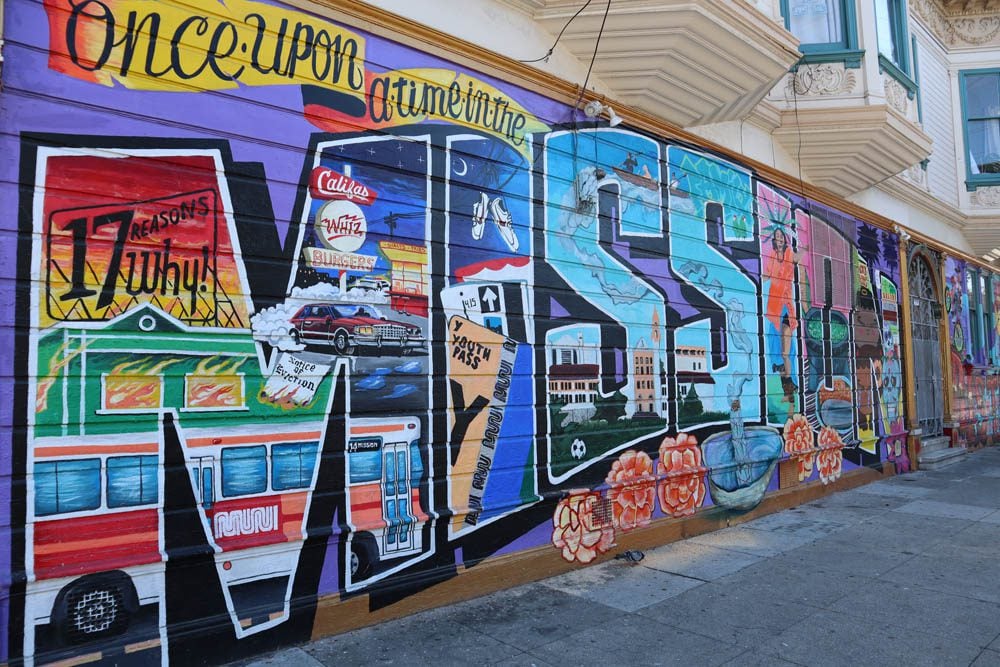 Bernal Heights
We'll start the day at our furthest stop at Bernal Heights and then work our way back through the Mission District. Take the BART to the 24th St. Mission station from where it's a short 20-minute walk via Folsom Street to Bernal Heights Park. The last leg is quite steep, making you wonder how residents live here, but when you reach the park you immediately realize why. Go for a stroll, enjoy the panoramic views from a bench, and follow the trails wherever they take you. The finest views are from the radio tower.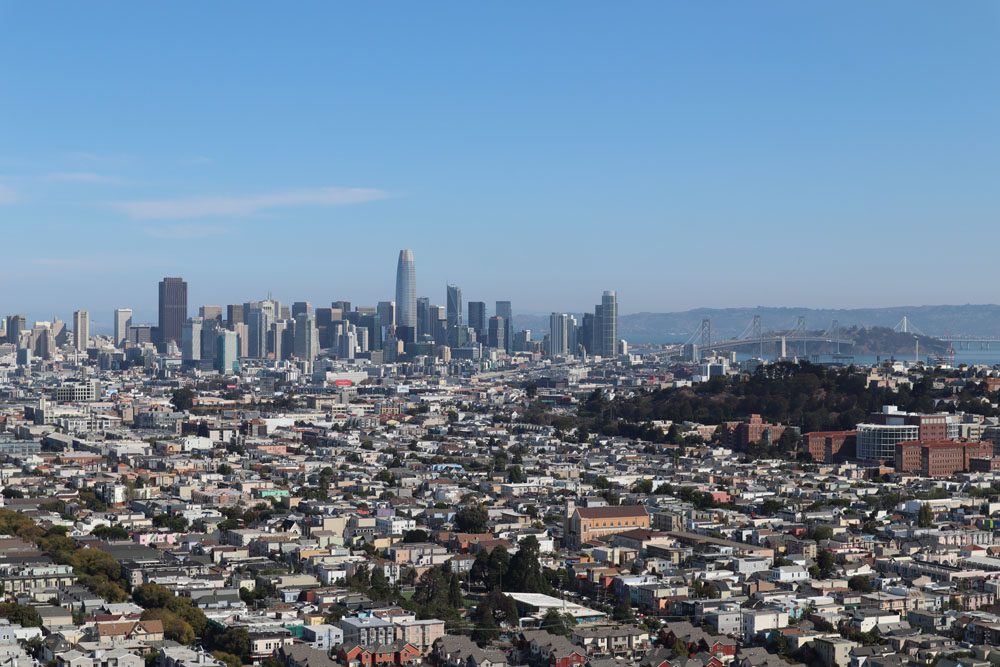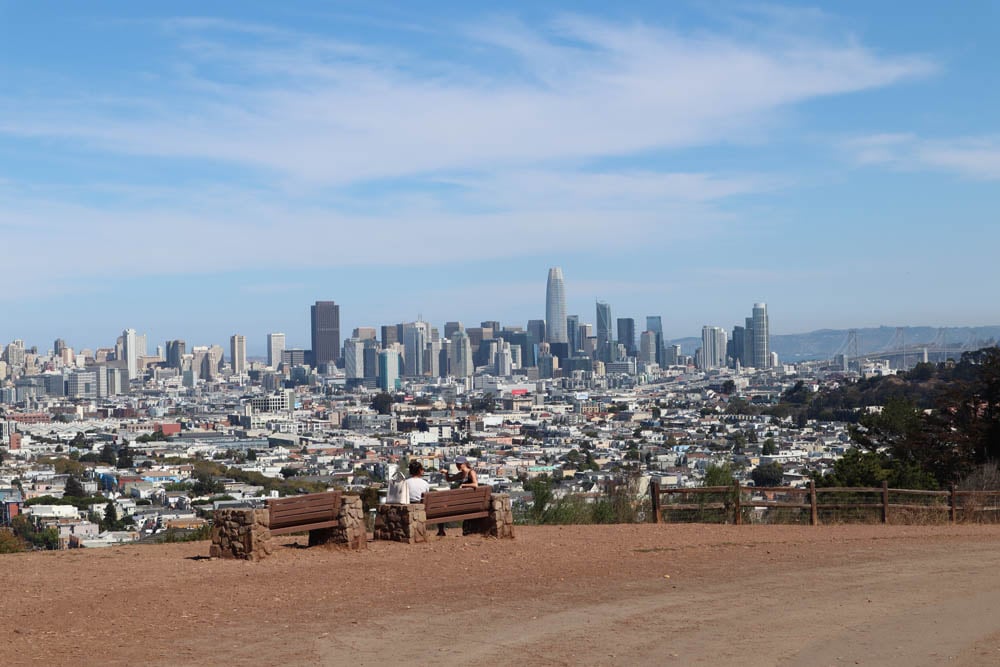 Balmy Alley
Head down from Bernal Heights on Folsom Street and make your way through Balmy Alley to 24th Street. This narrow alley has some of the best murals in San Francisco. Local Latino artists have been painting these walls since the 1970s, mostly depicting their hardships. The rising real estate prices in San Francisco have forced many out of the neighborhood and the frustration is vented through some of the murals in Balmy Alley.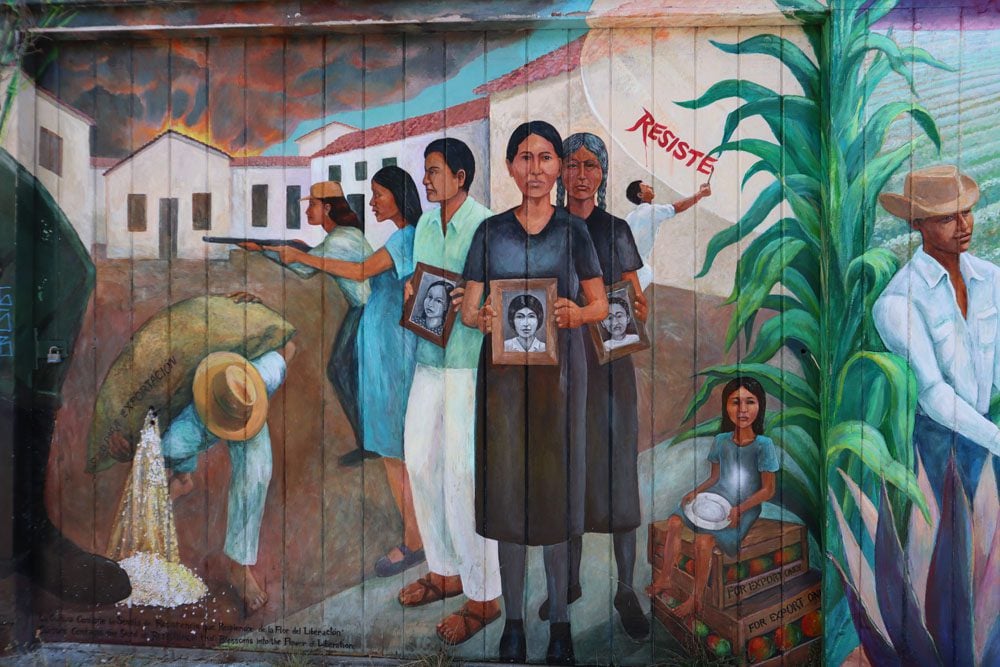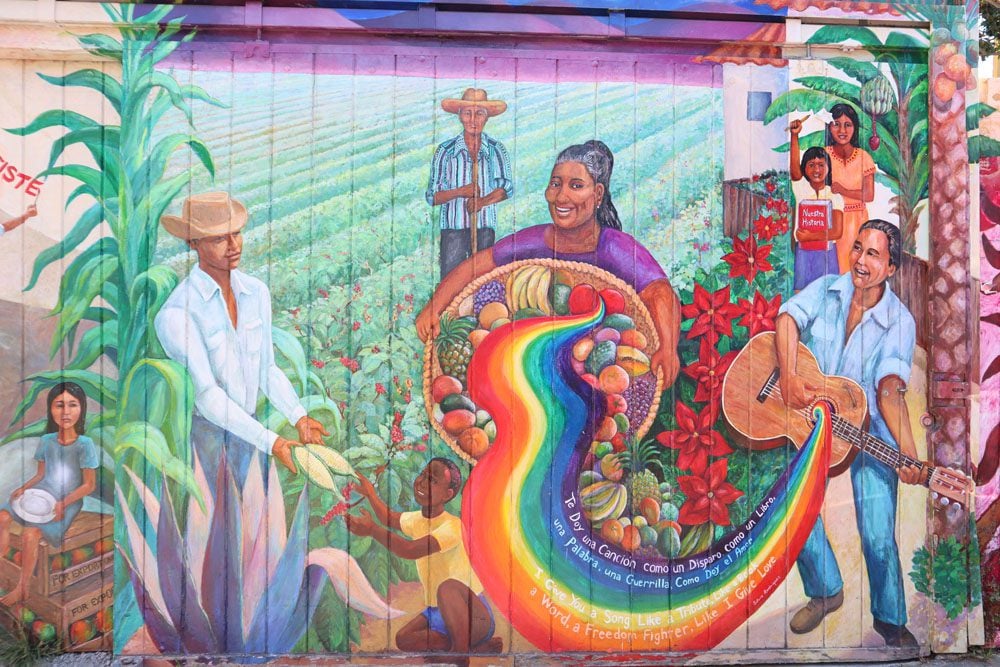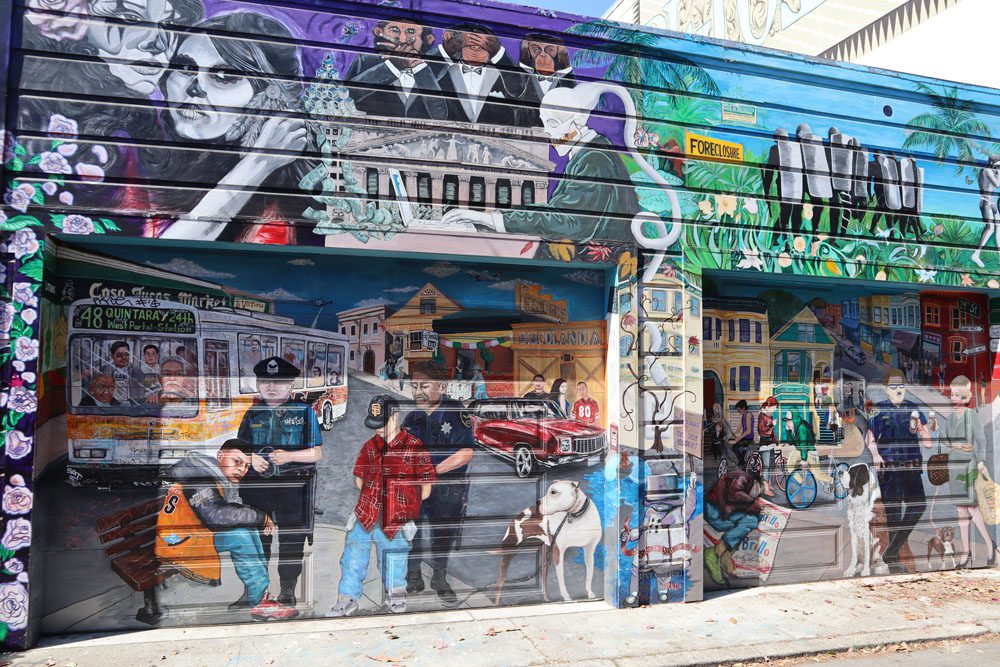 As you exit Balmy Alley, turn left and head towards Mission Street. En route, take a coffee break at Philz Coffee or continue for some cardamon tea at Cafe la Boheme. The rough-yet-friendly feel of 24th Street offers a glimpse into local life. As you walk to Mission Street, you'll also notice many murals on the facades of some of the homes and even of businesses.
Mission Street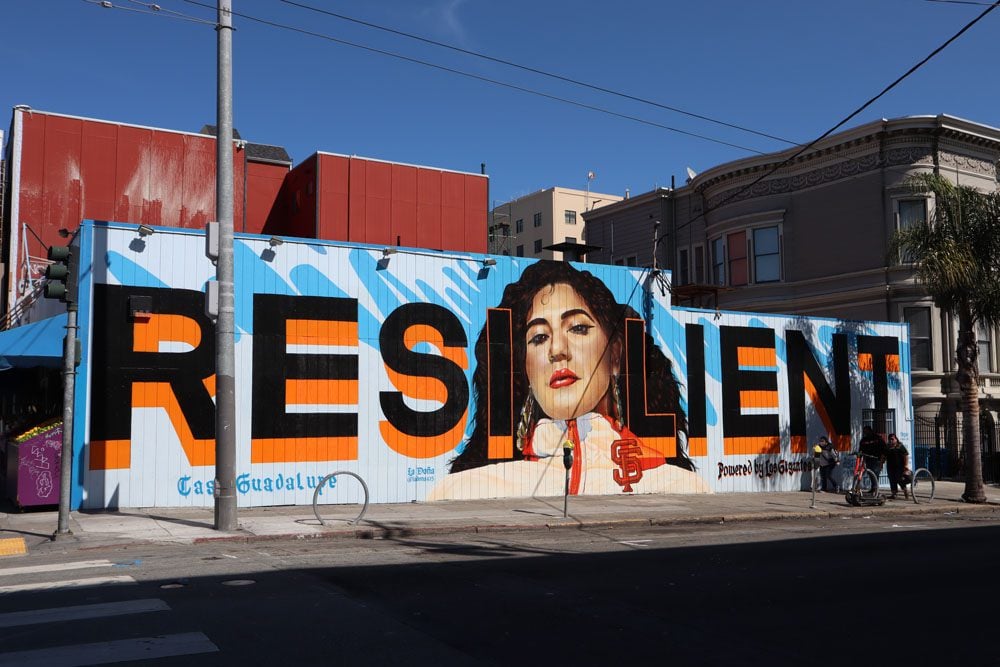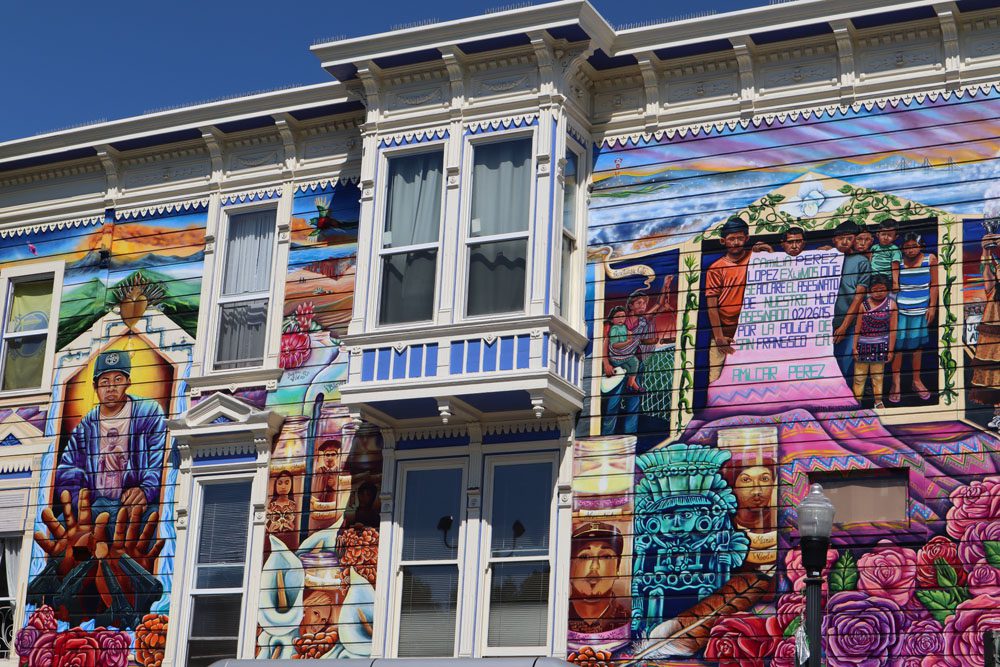 If you like Mexican food, you'll feel in heaven on Mission Street. Mission Street is a lot "rougher" and more vibrant than neighboring Valencia Street. Along with Latin music blasted out of stereos of passing cars, Mission St. is home to pawn shops, fruit & vegetable stalls, tobacco shops, tattoo parlors, and of course – a great number of taquerias.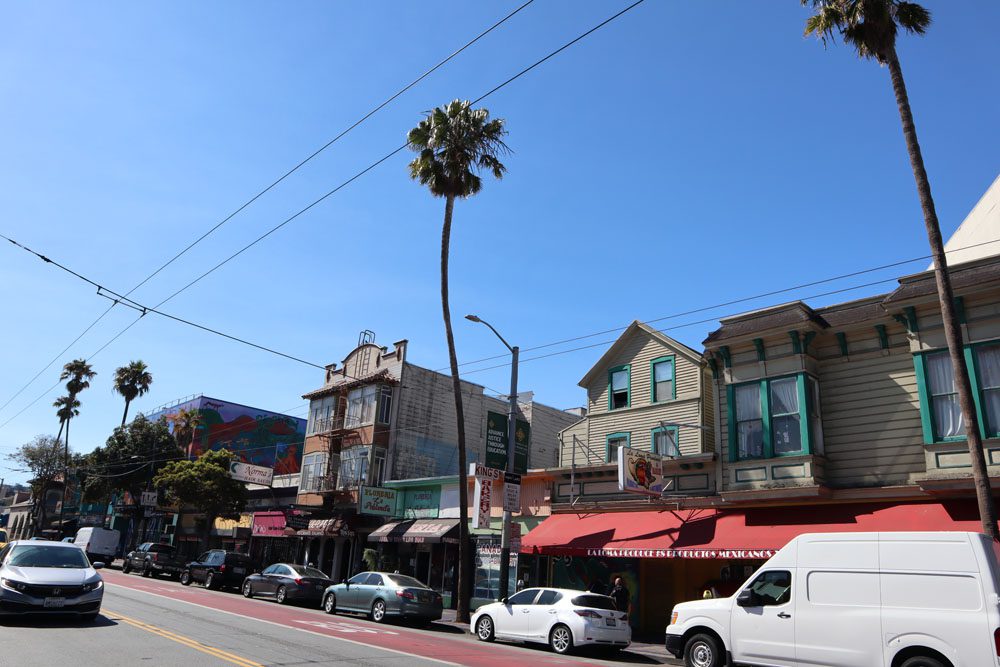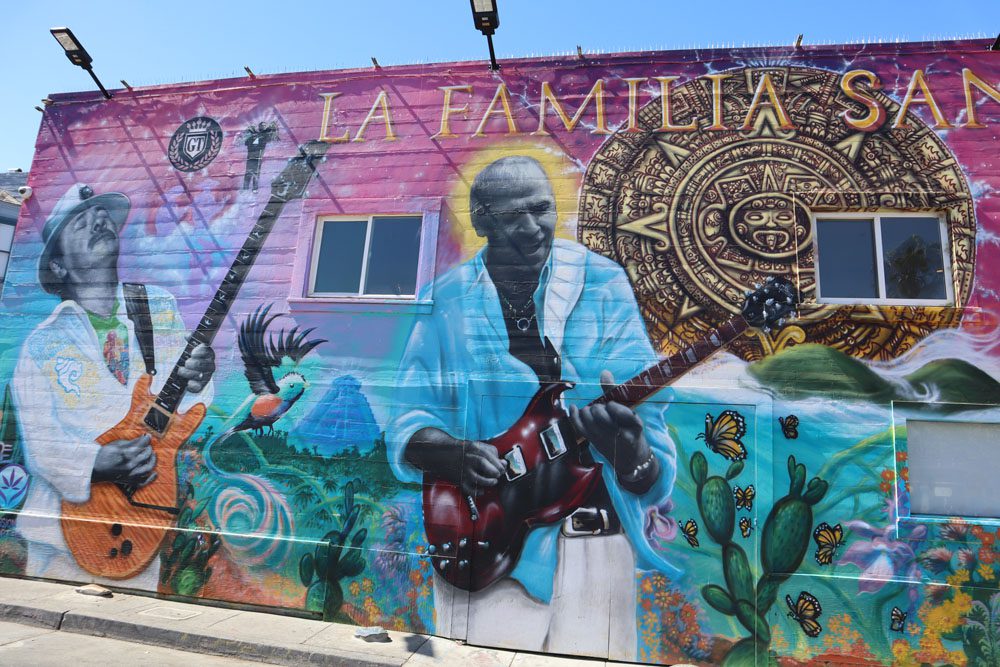 Notable mentions include Taqueria Cancun, the no-frills New Castillito Taqueria, and the neighborhood favorite – La Taqueria. I tried La Taqueria, going for a chicken burrito with a side of fresh guacamole and nachos, and cinnamon horchata to wash everything down. It's also worth mentioning Papalote though it's a bit out of the way.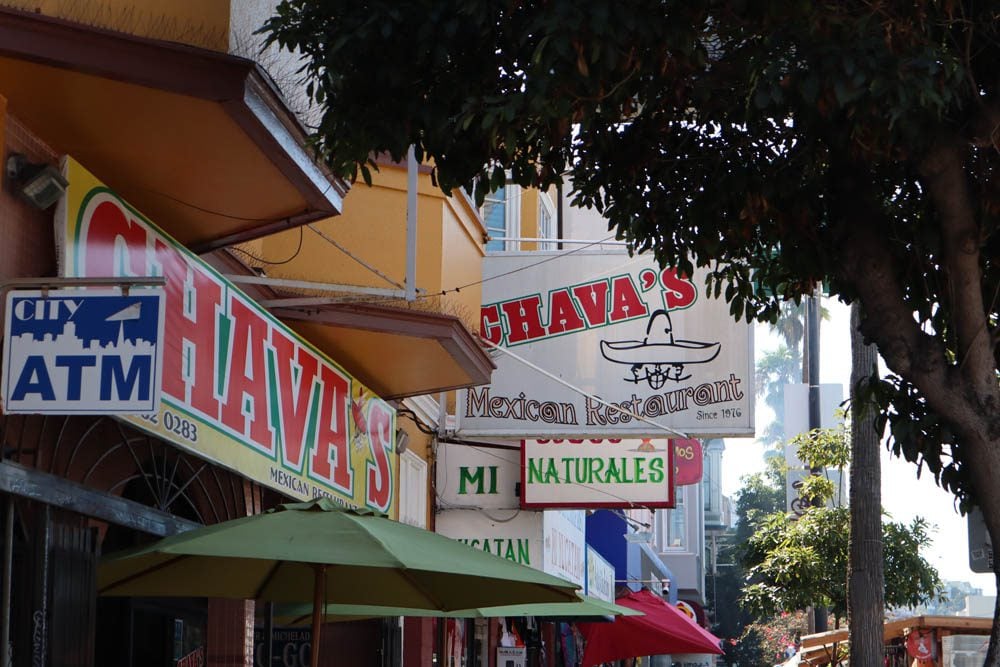 Valencia Street
If Mission Street is rough and Latino, Valencia Street is "hipster central". Enter this parallel universe through Clarion Alley, another mural-painted corridor. It's not as pleasant as Balmy Alley (cleanliness-wise), but the political and culturally-themed murals are outstanding.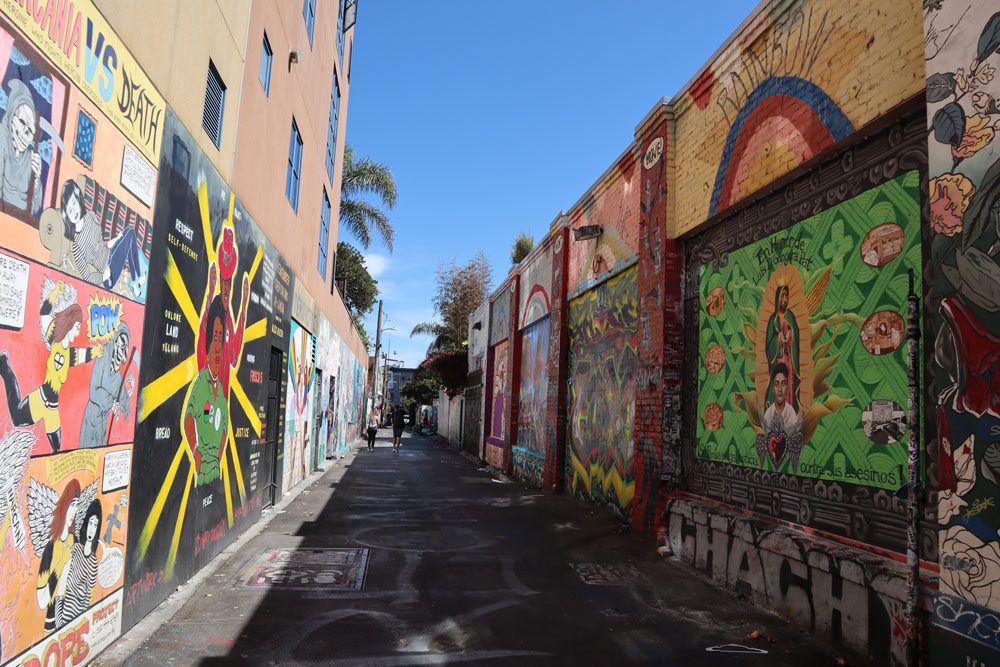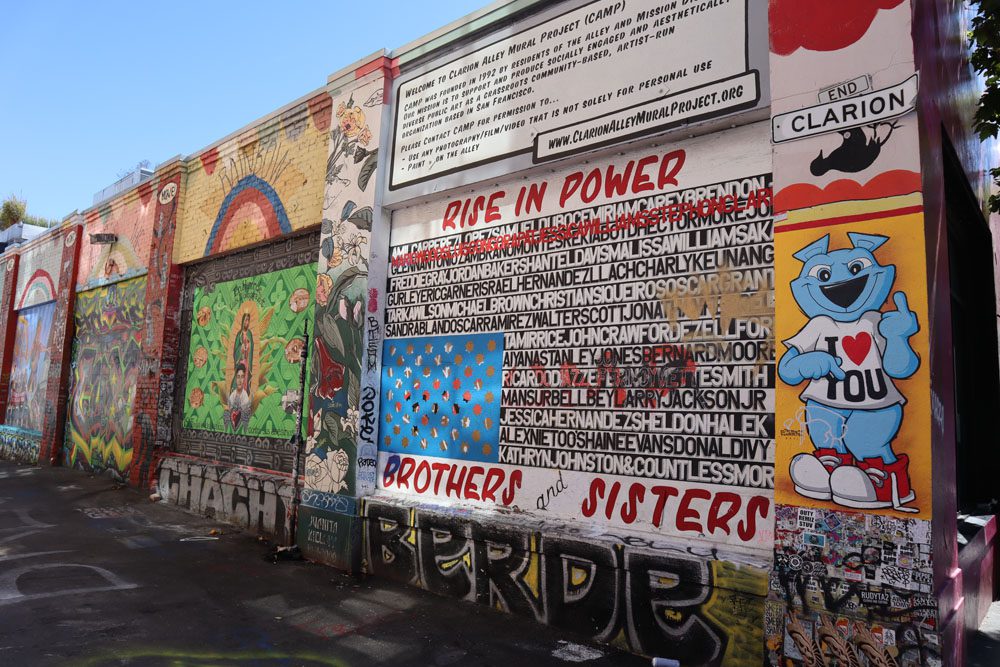 Valencia Street is made for walking, rich in ethnic restaurants (always with a pricey hipster twist), cafes, boutiques, music shops, vintage shops, and specialty shops. The atmosphere is very pleasant and it's just fun to explore without any particular goal in mind.
Dolores Park & Mission
You can keep heading south on Valencia Street for as long as you wish but at 20th Street, it's worth heading uphill towards Dolores Park. There are some seriously nice "classic San Francisco" Victorian-style homes on this stretch. At Dolores Park, join the locals and find a spot on a bench or the grass. Dolores Park offers a superb escape from the city, with wide green areas and great city views from its higher-elevated southern end.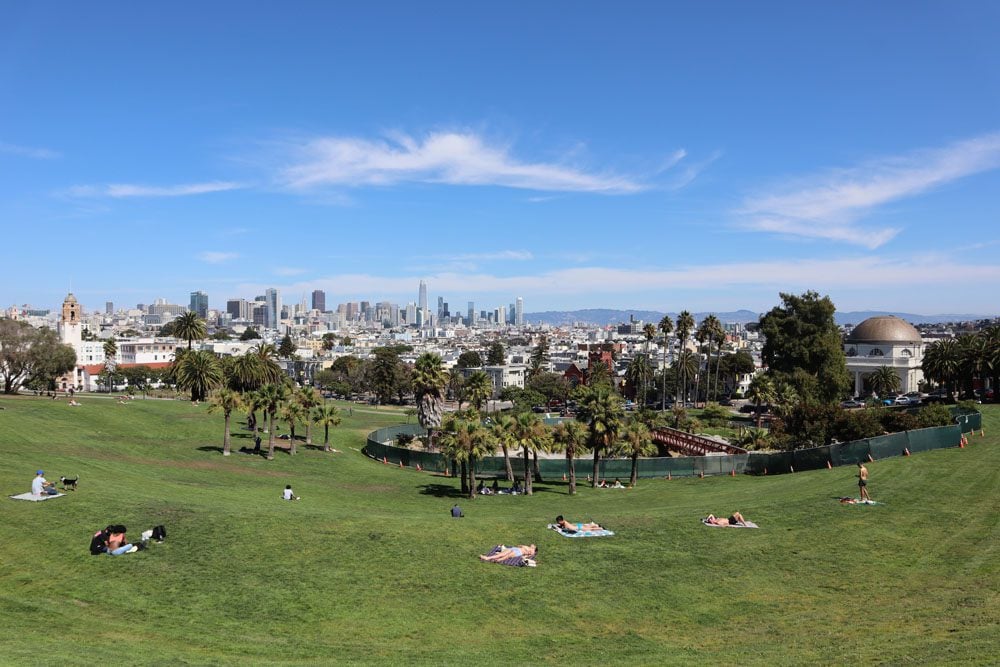 Just a block down the road from Dolores Park on 16th St, check out the impressive Spanish-style basilica. Dwarfed next to it is a tiny adobe church. This modest landmark is Mission Dolores, the 1776 birthplace of San Francisco (or Yerba Buena as it was called back then). This was the first European settlement in the area, on the site of what was then a creek. Mission Dolores also gives its name to the neighborhood we just explored.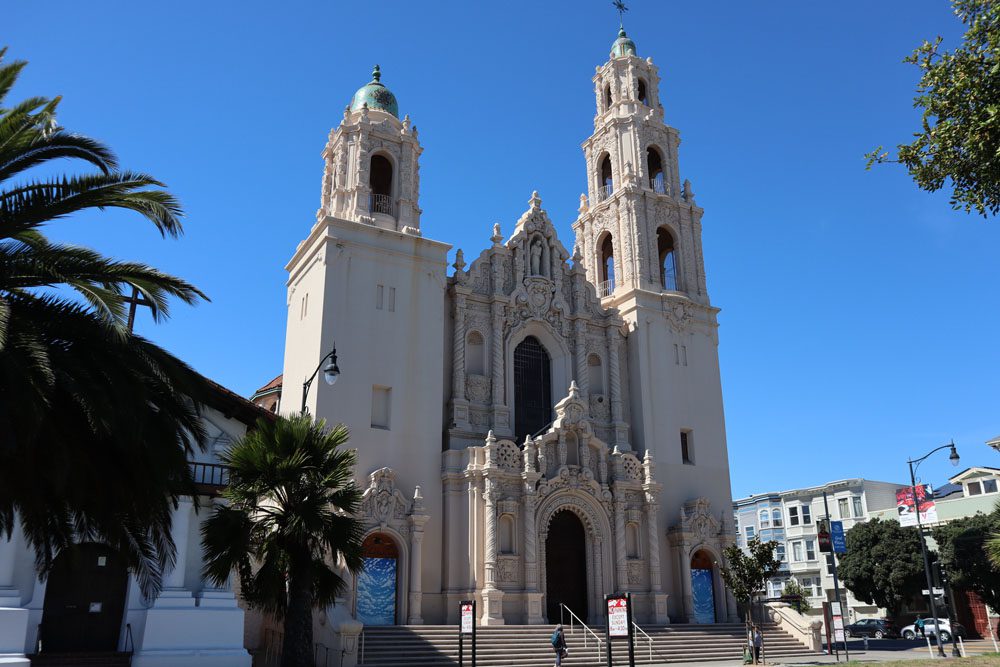 Alamo Square & The Painted Ladies
It's a lovely 25-minute stroll via a quiet residential area to our next stop, with a few steep sections along the way. If you need a breather or a coffee break, stop at one of the cafes around Duboce Park. The cute Duboce Park Cafe has outside seating and makes for a refreshing quick stop before continuing the walk to Alamo Square.
At Alamo Square, stroll on the grounds of this charming park but mostly admire the Painted Ladies, a row of Victorian-style homes with the city's skyline in the background. Surely you'll recognize this iconic frame from postcards, movies, and television shows.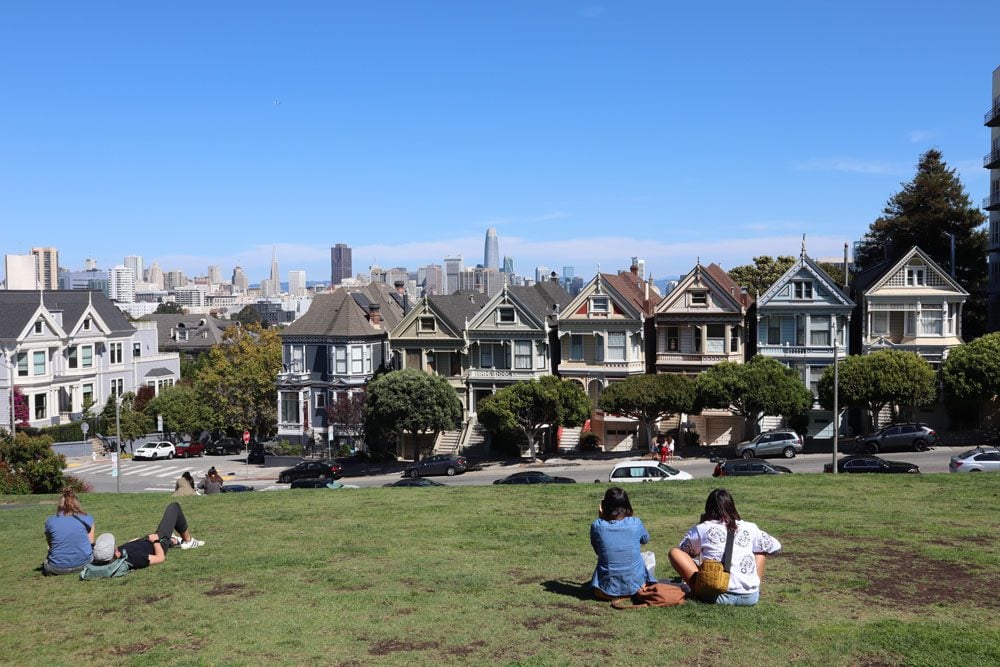 Golden Gate Park
We'll wrap up this long day of walking at Golden Gate Park. But to get there from Alamo Square, it's a long 45-minute walk, mainly on flat grounds. You can shorten the walk by taking the bus from a stop near Alamo Square service the #5 or #5R lines.
If you choose to walk from Alamo Square to Golden Gate Park do so via Haight Street. From Masonic Street to the park's entrance lies the iconic peace movement area, culminating in the intersection of Haight-Ashbury. Nowadays, this neighborhood is still popular with the hippy crowd and you'll likely find here the highest concentration in the city of tie-dye clothing shops, smoke shops, vegan cafes, vintage clothing, and, of course record stores.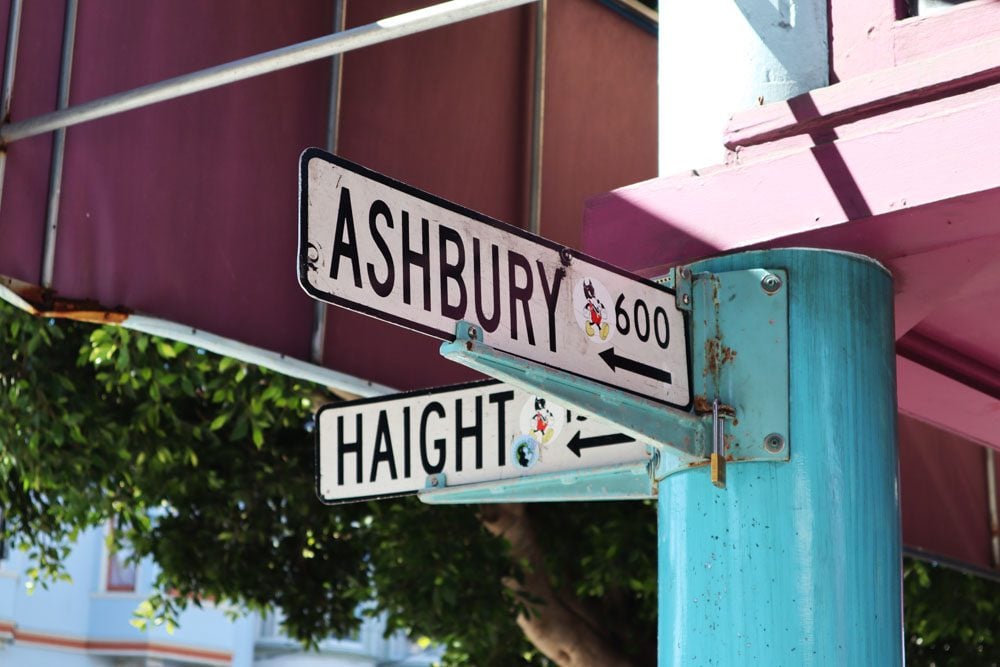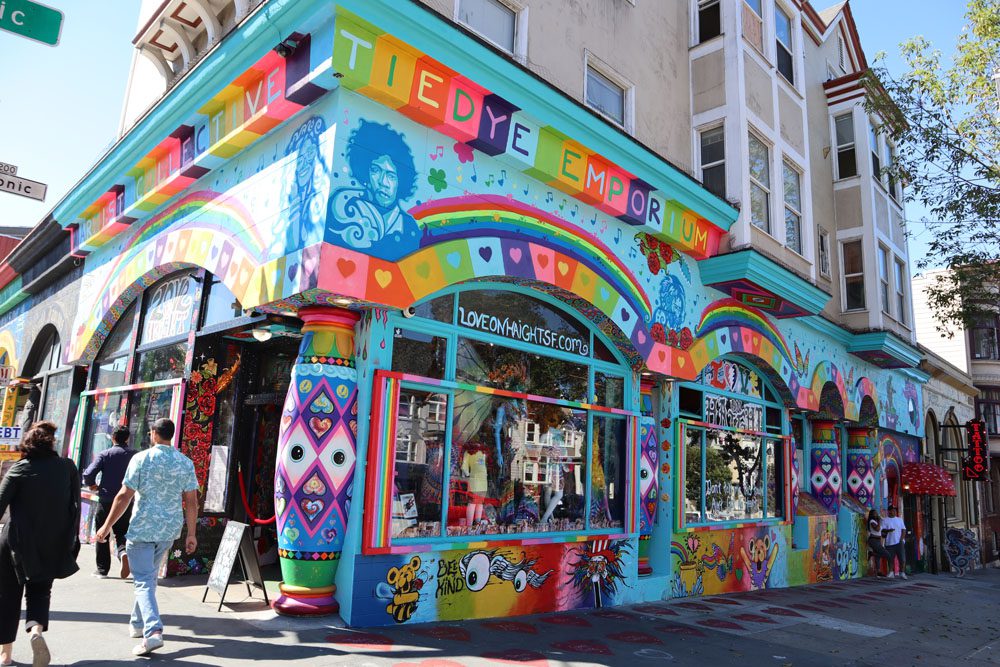 The end of Haight Street brings you right into Golden Gate Park. Rivaled only by New York's Central Park, this is one of the finest city parks in the world. Golden Gate Park is huge and deserves its own day of exploring but, since we just have a long weekend to spend in San Francisco, we'll do a rapid tour.
At the Japanese Tea Garden, footpaths lead visitors to pagodas, the famous bronze Buddha and the U-shaped bridge, as well as to ponds filled with a lot of serenity. Additional cultivated slices of nature can be found at the adjacent San Francisco Botanical Garden or at the rose garden. Don't forget to check out the symmetry of Rideout Fountain and its square, and the tranquil grounds of Stow Lake. If you have the time, the de Young Museum is a great option for art-lovers.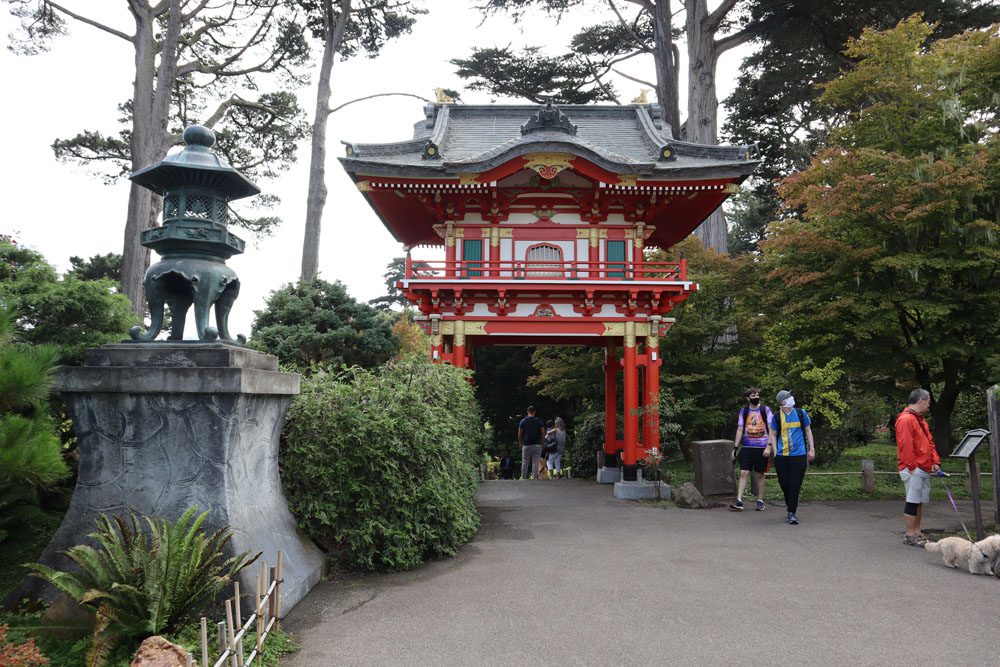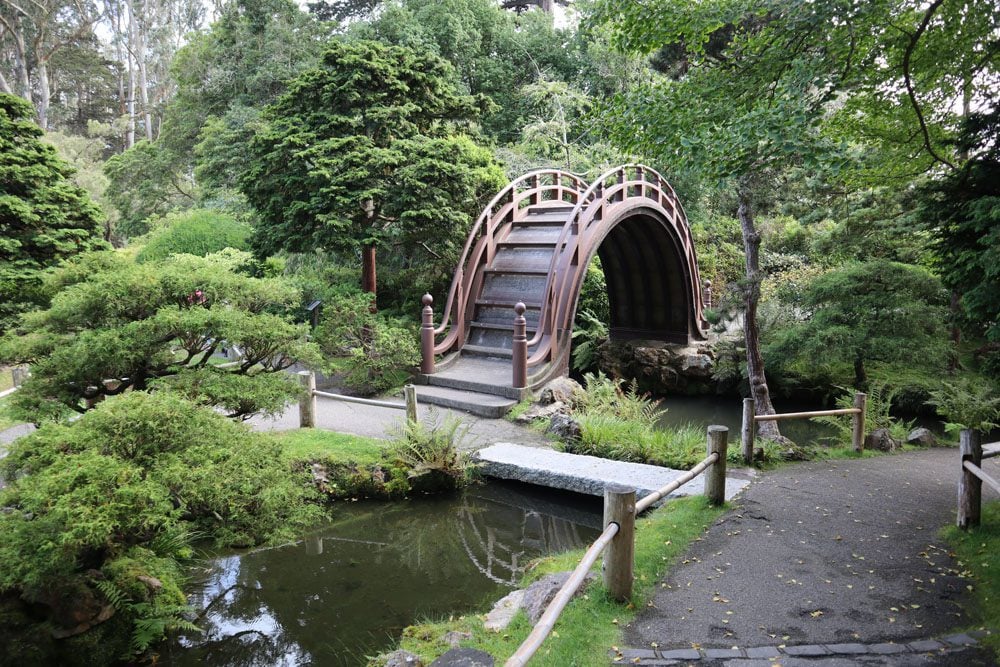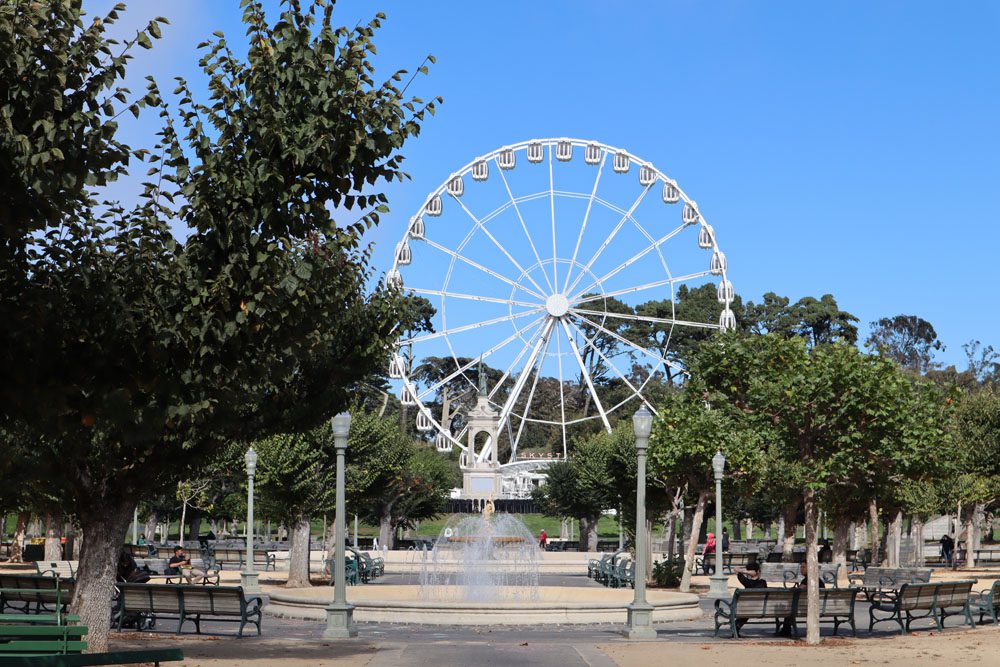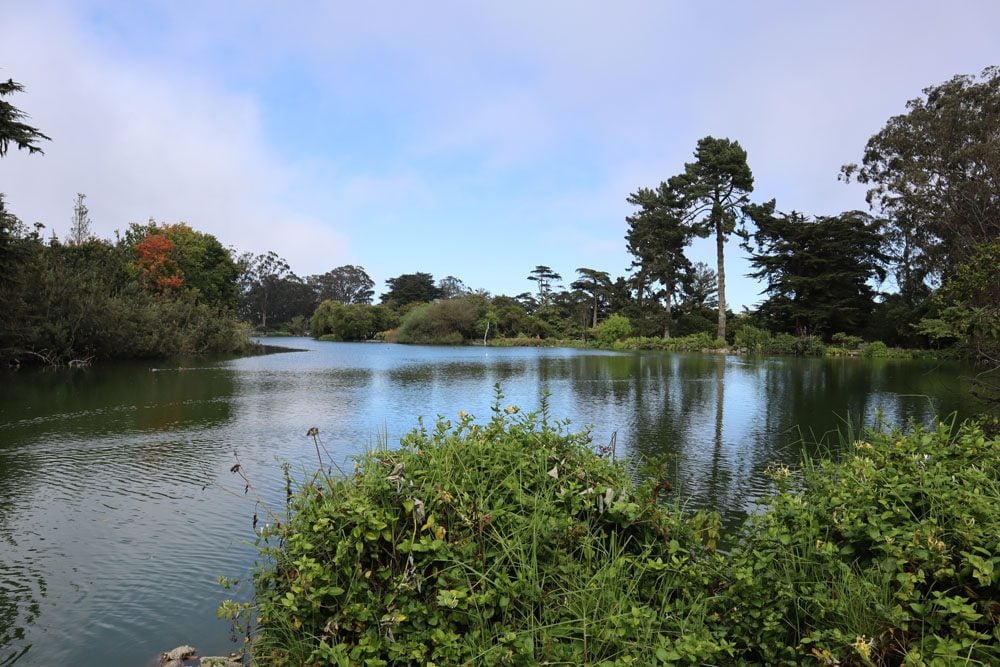 From here, it's probably a good idea to head back to the hotel and prepare for dinner by either taking the bus or ordering a taxi.
Dinner
To wrap up our long weekend in San Francisco, a celebratory dinner is called for. Head to a recommended restaurant near your hotel or opt in for a classic San Francisco meal, albeit a touristy affair. Catch a cab back to Fisherman's Wharf and find a spot in one of the simpler eateries along Taylor Street or nearby at Alioto's Waterside Cafe. The name of the game here is lobsters, crabs, and chowder. Other good options are the bread bowl seafood chowder at Boudin Bakery, or the seafood at Franciscan Crab Restaurant (reservations strongly advised).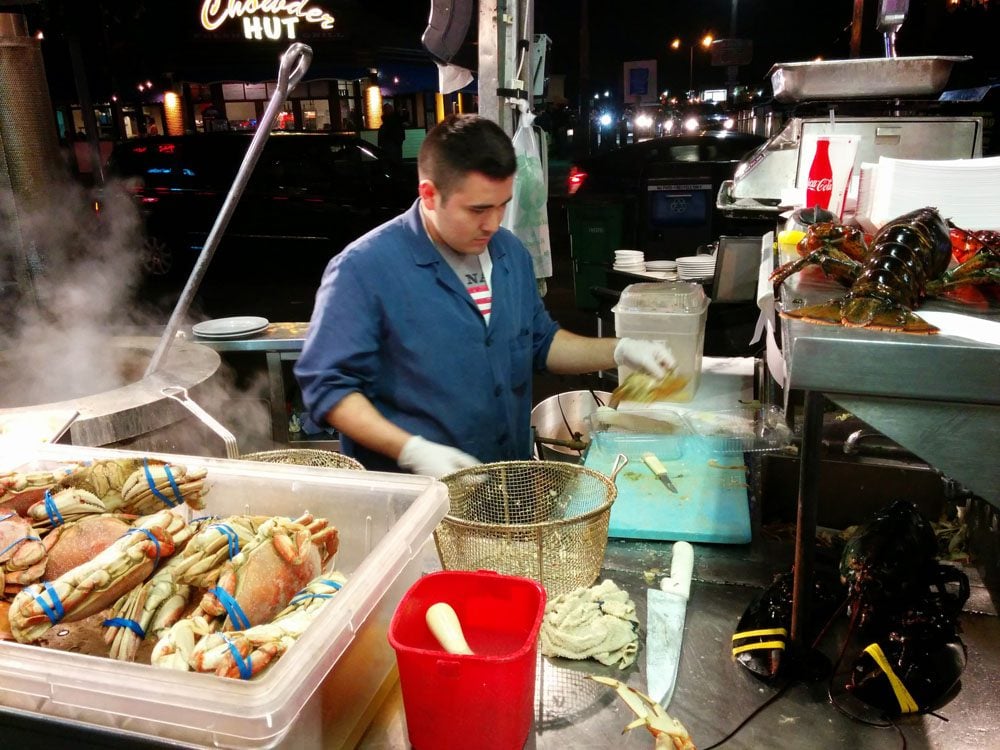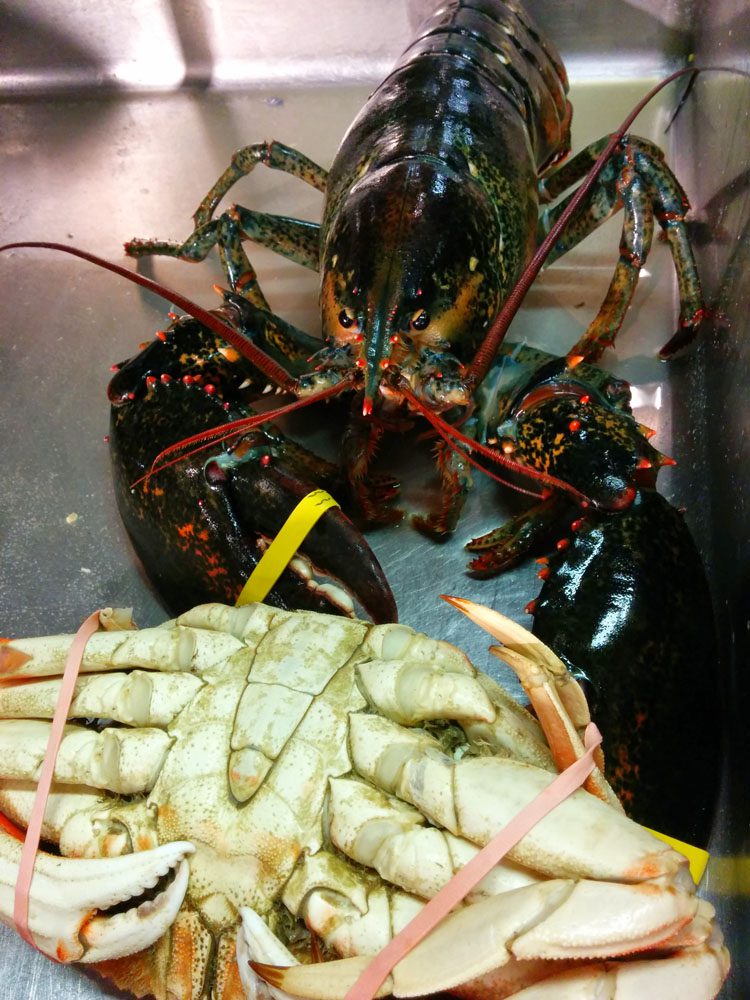 What's Next?
This action-packed 3 days long weekend in San Francisco itinerary should give you a very good taste of San Francisco and perhaps inspire you to revisit this area. Should that be the case, check out additional California travel guides that can be combined with a visit to San Francisco.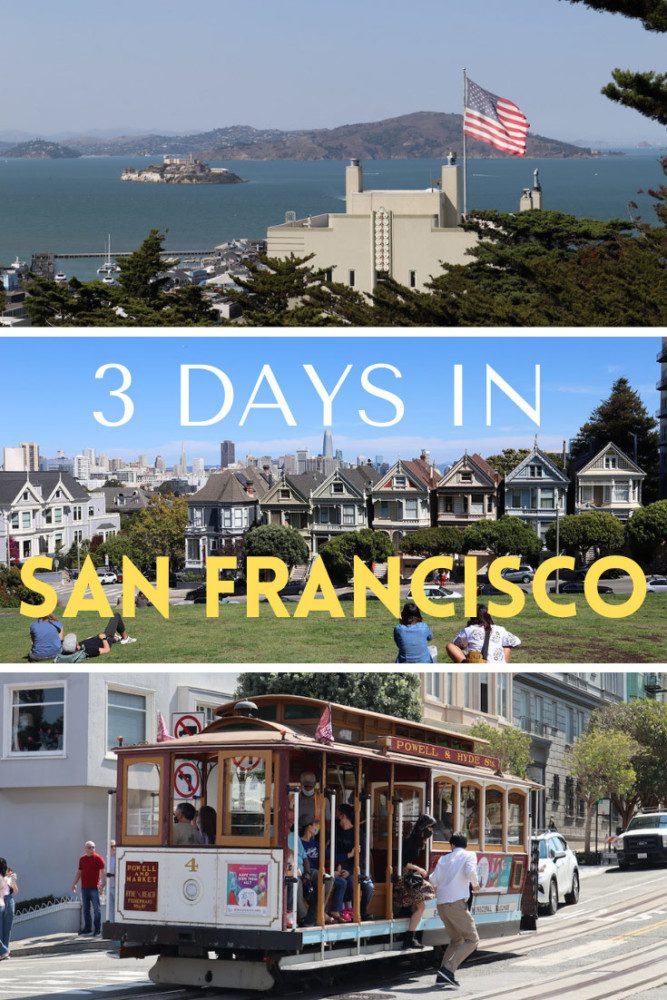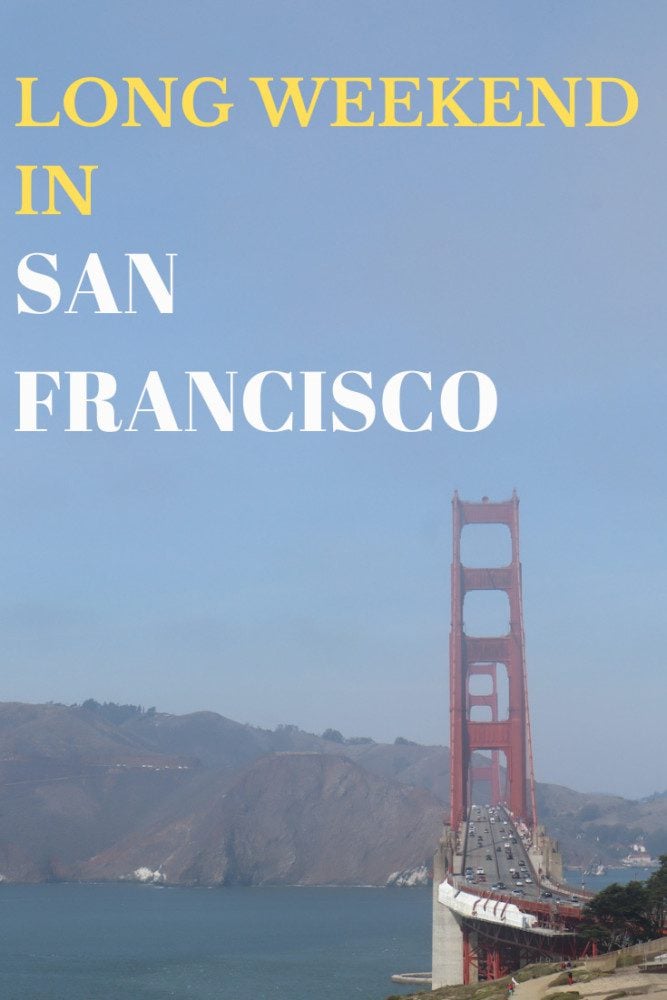 Pin These Images To Your Favorite Boards