Moorea: the Heart-Shaped Island
The island-hopping portion of this trip began with a fifteen-minute flight from Tahiti to Moorea, where we picked up a car for the entire stay to explore the island, where I spent a whole month during my first visit to French Polynesia. Moorea's north coast is home to two deep bays that give the island the shape of a heart when viewed from the air.
Moorea is one of the most visited islands in French Polynesia. As such, it offers a wide range of accommodations, from simple lagoonside bed and breakfasts to pampering resorts, including the Manava Resort, our choice for this visit.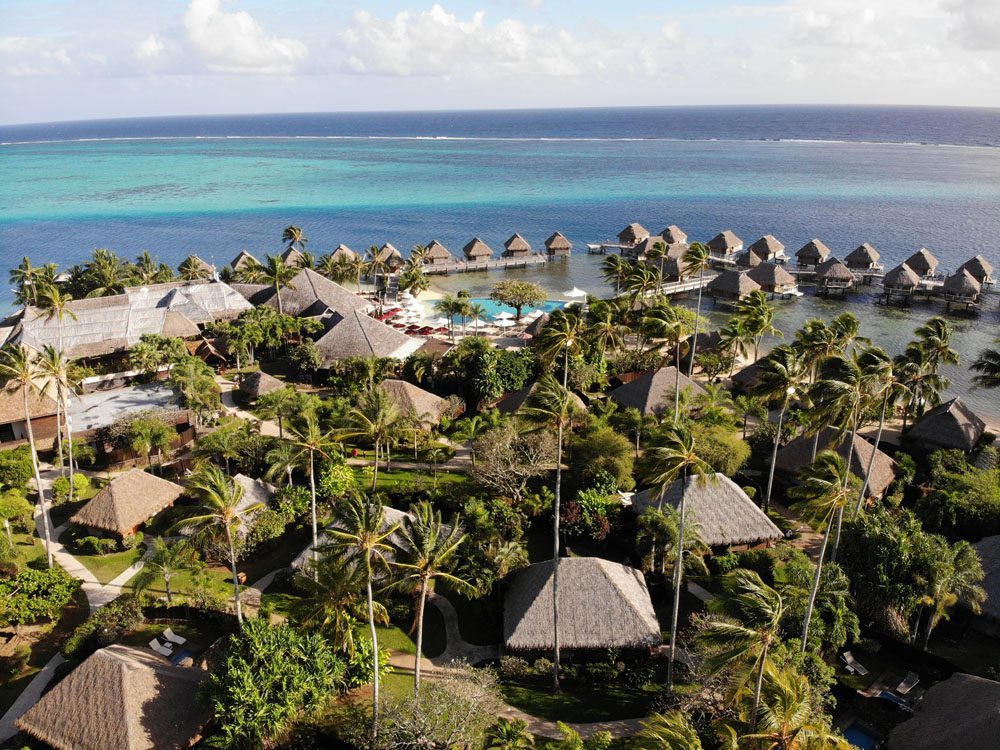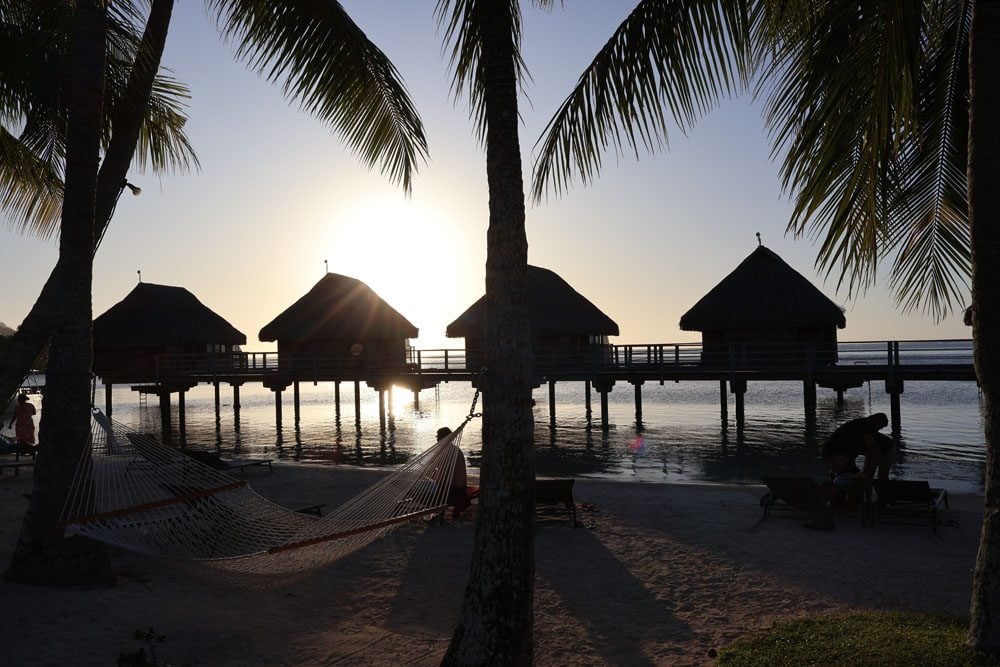 Circle Island Tour
My favorite activity in Moorea is to circle the island, mixing beach time with short hikes and stops at scenic viewpoints. The island has several public beaches that are all pretty on a sunny day. It's hard to say which is the best, but ​​Ta'ahiamanu Beach is definitely a top prize candidate with its coconut palms and views of Opunohu Bay.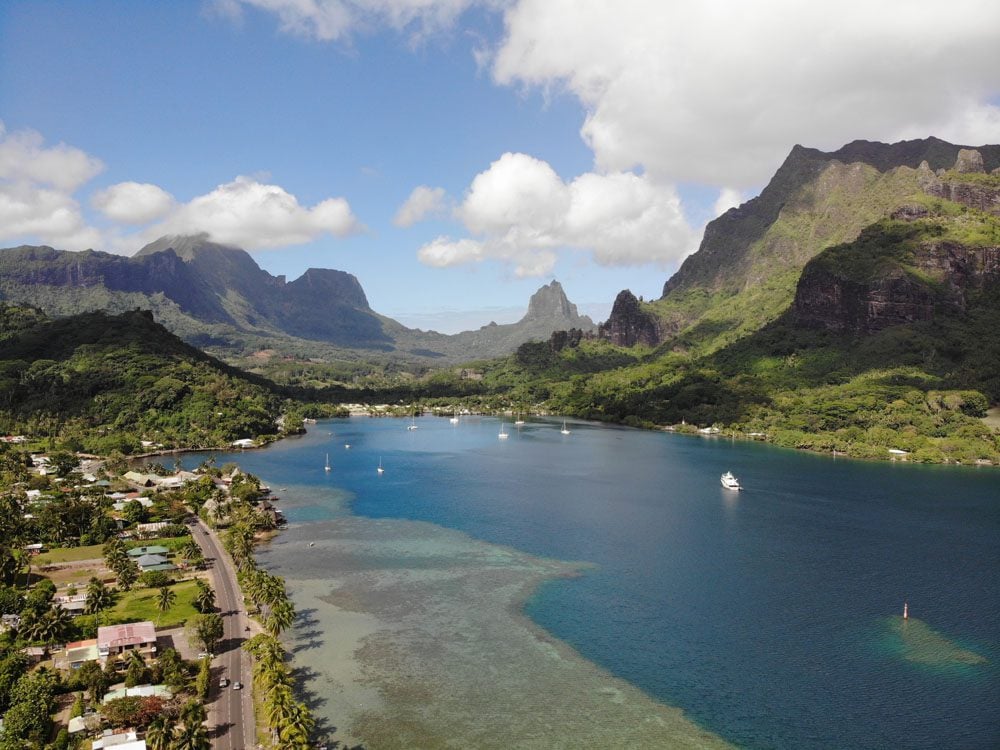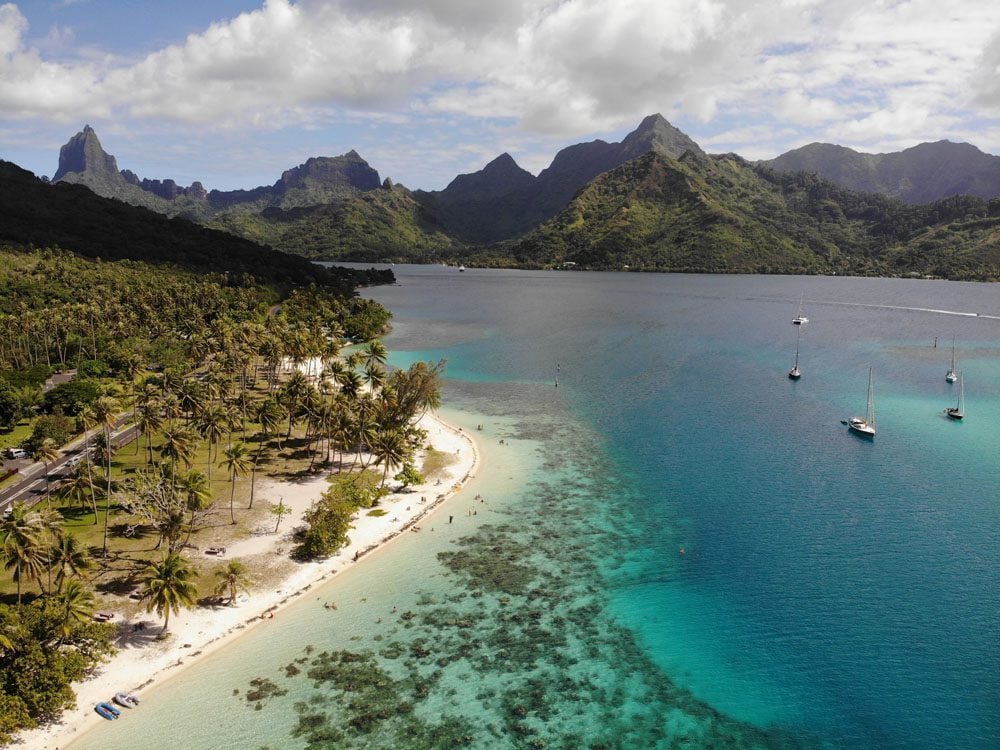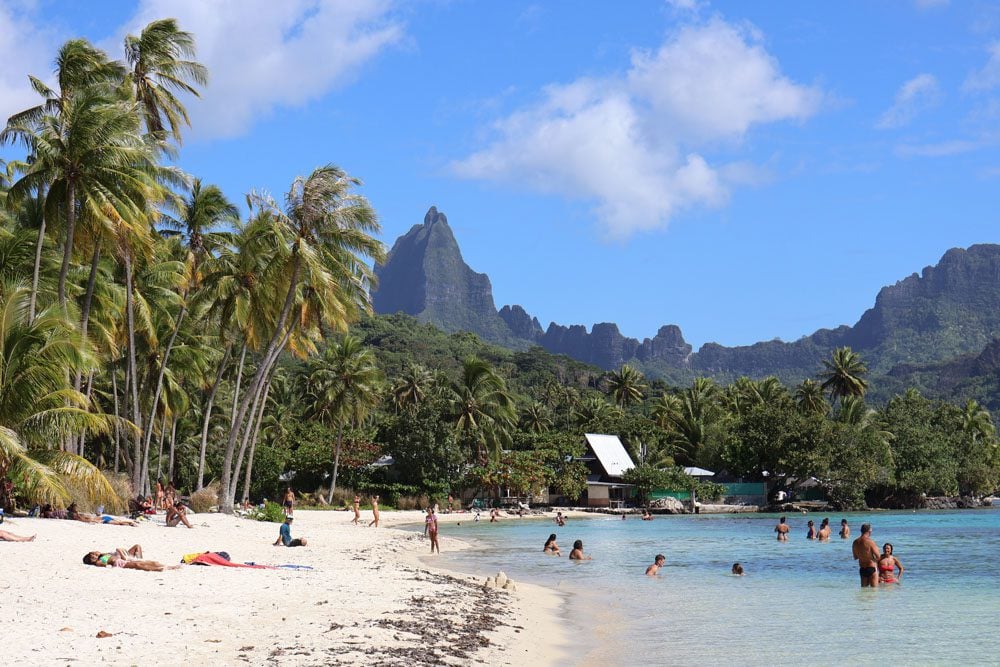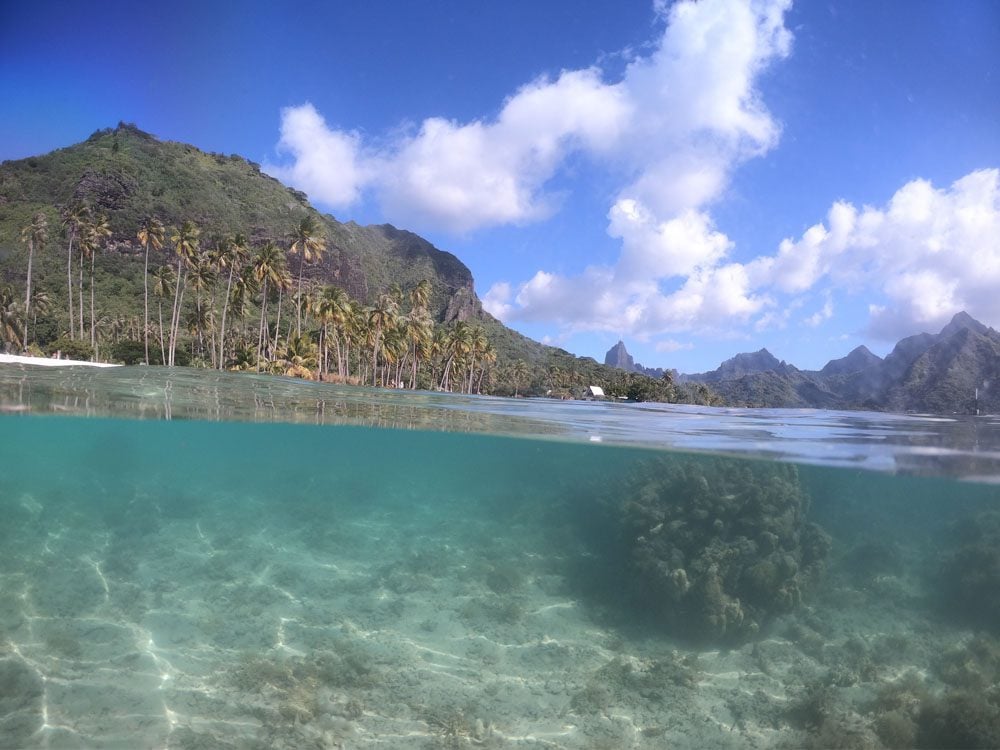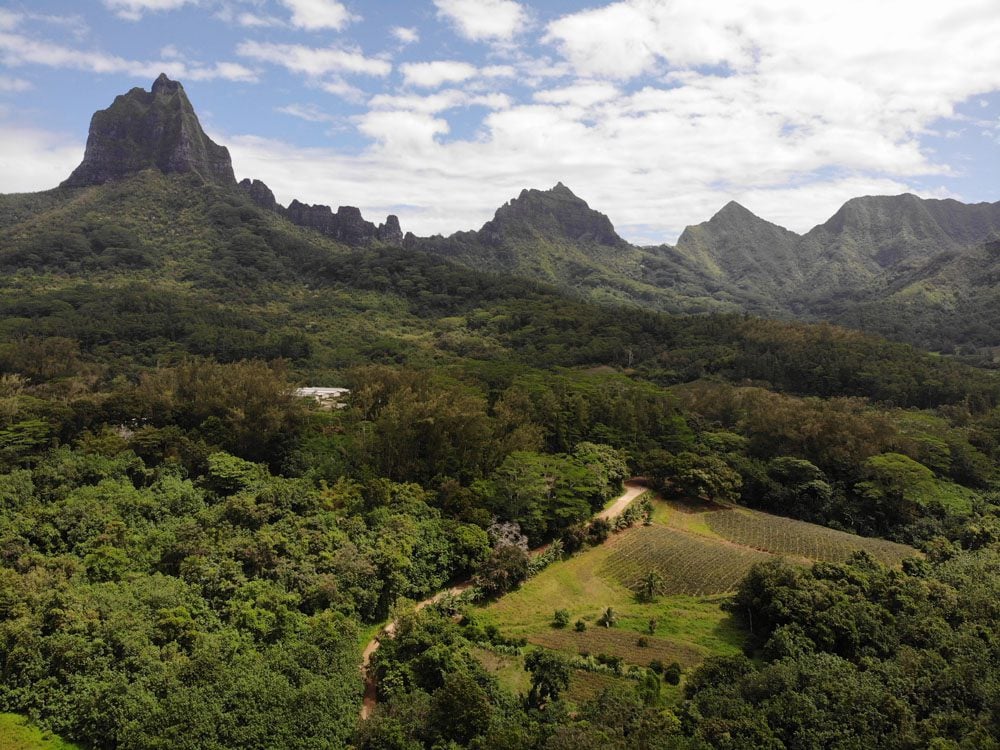 One deviation from the coastline that should not be missed is the inland road crossing Opunohu Valley. The lush valley sits on the remains of the ancient caldera, its soil perfect for growing pineapples. The road then rises to the Belvedere viewpoint, first passing an ancient temple complex before ending in the island's most iconic spot, where both bays and Mount Rotui are seen in a single frame.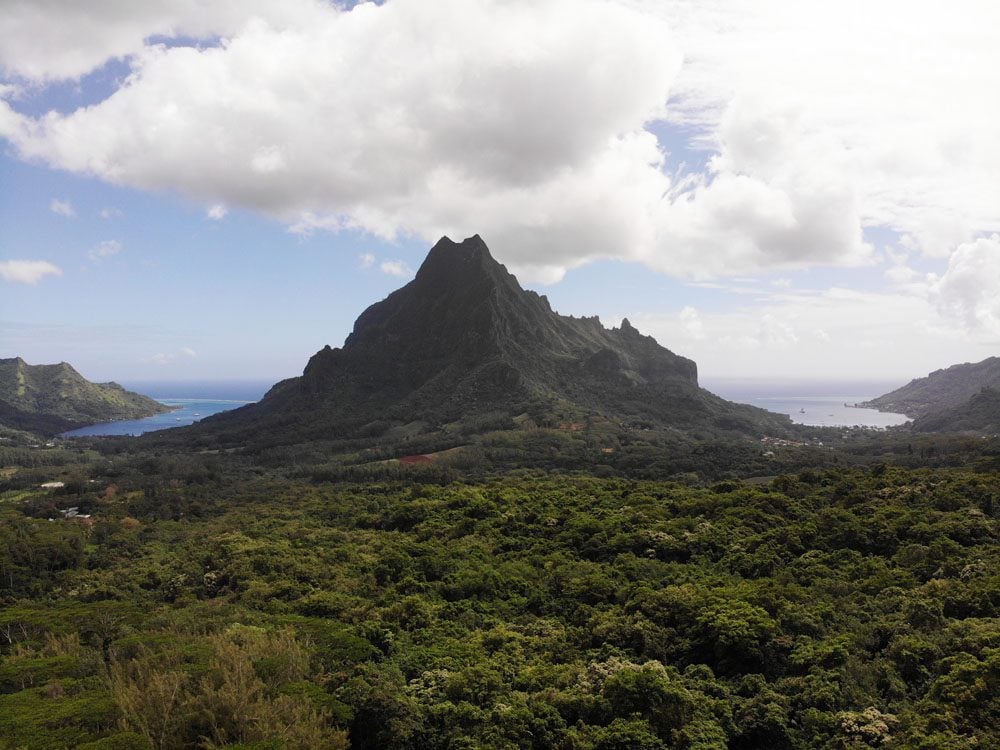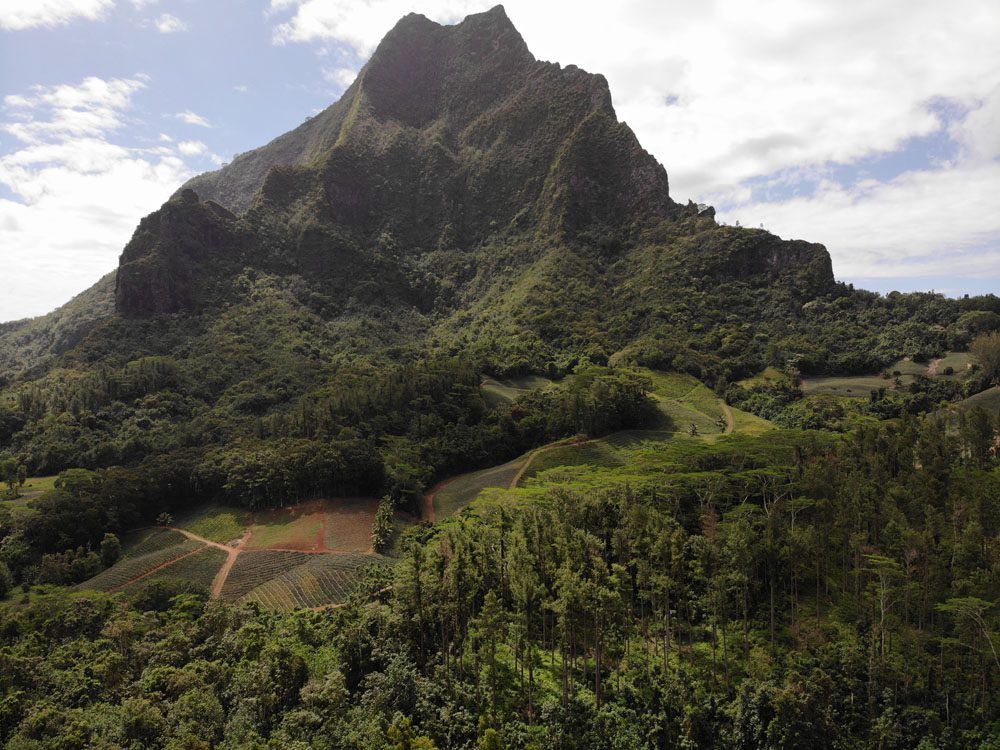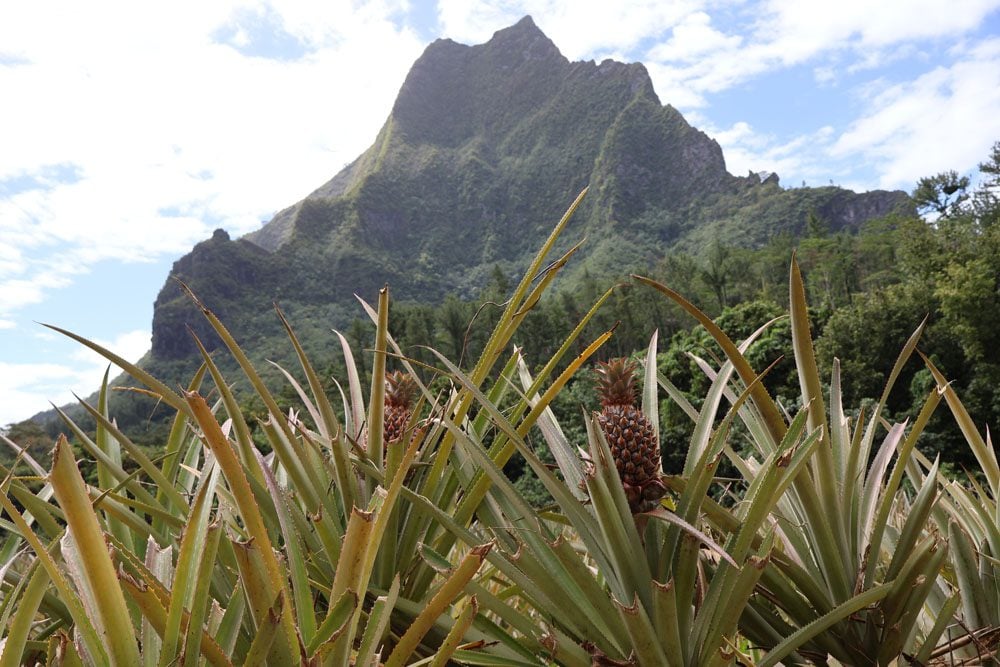 Swimming With Whales
Humpback whales make the long journey from Antarctica to spend the winter in the warm waters of Polynesia. On my previous visit, I had a memorable encounter with these magnificent marine mammals in the Austral Islands. I wanted my sister to experience the magic, this time in Moorea.
The boat ride was an experience on its own, offering a unique perspective of Moorea and attracting curious spinner dolphins who came to play. We were also lucky enough to spot a large whale swimming directly under us before the guides took us to excellent snorkeling spots to wrap things off.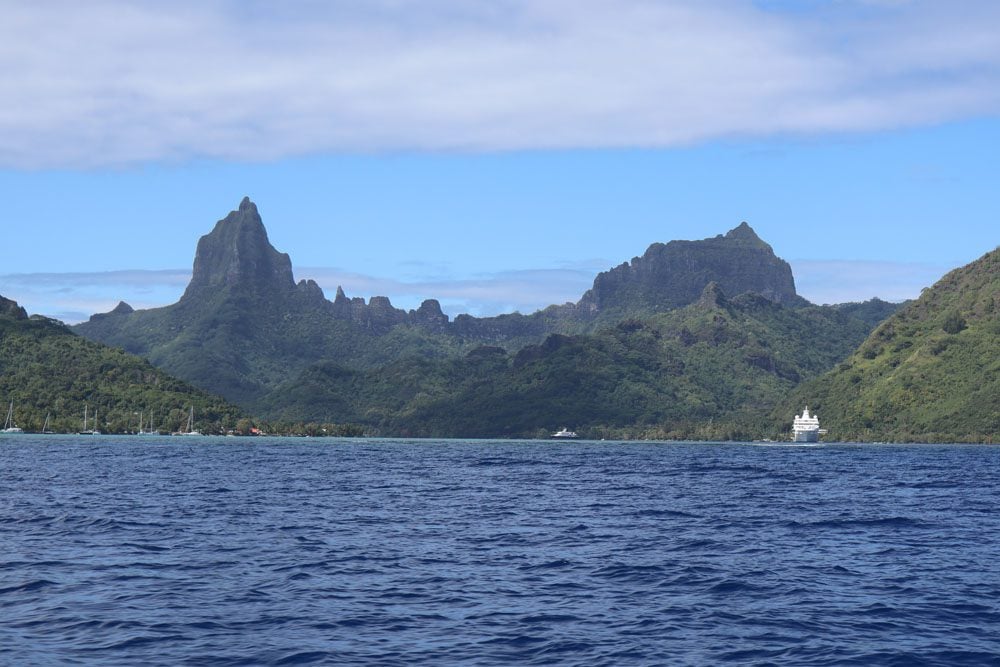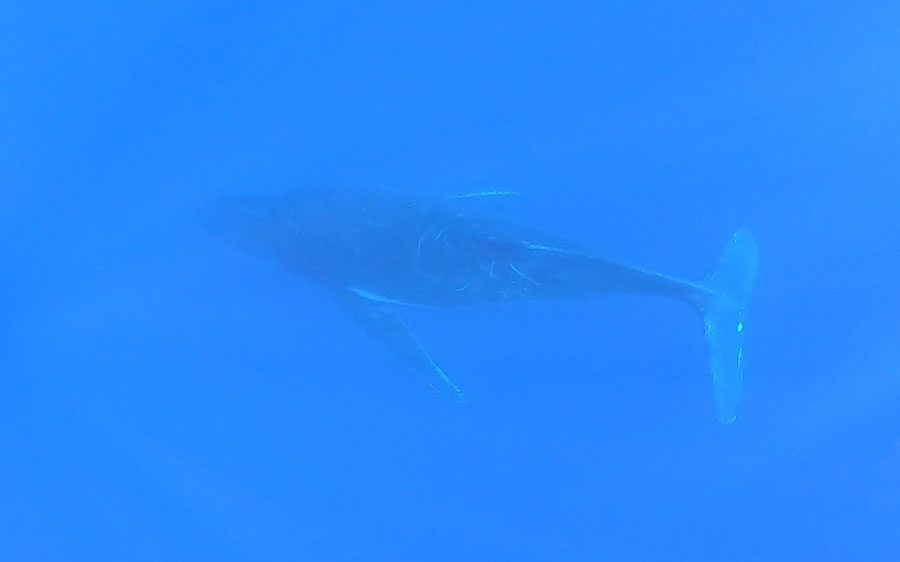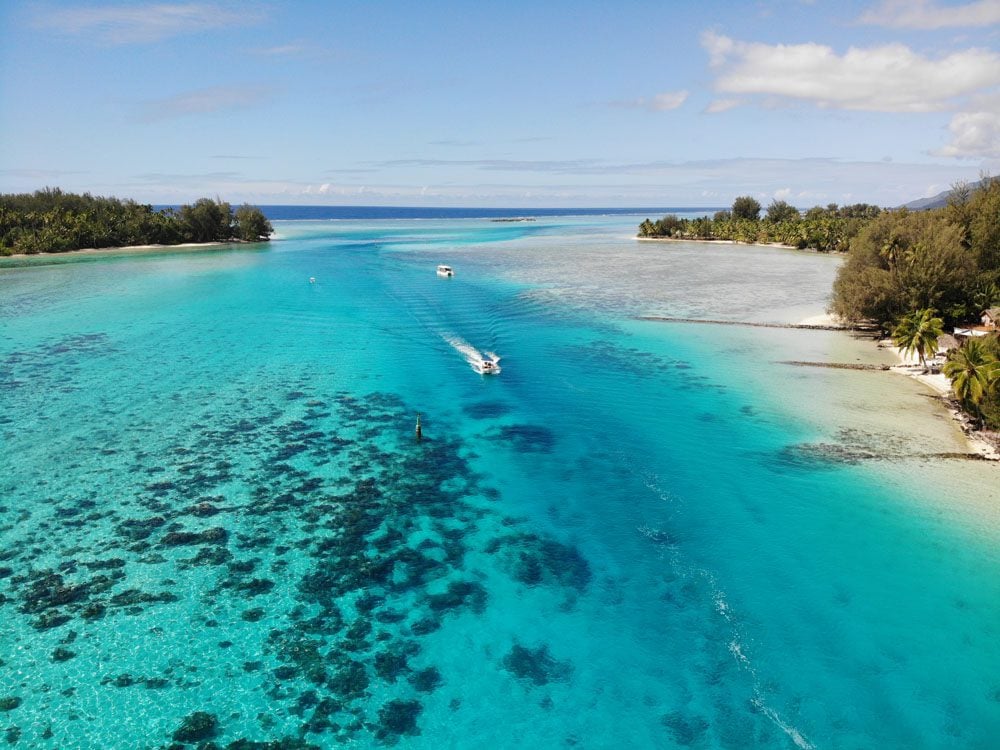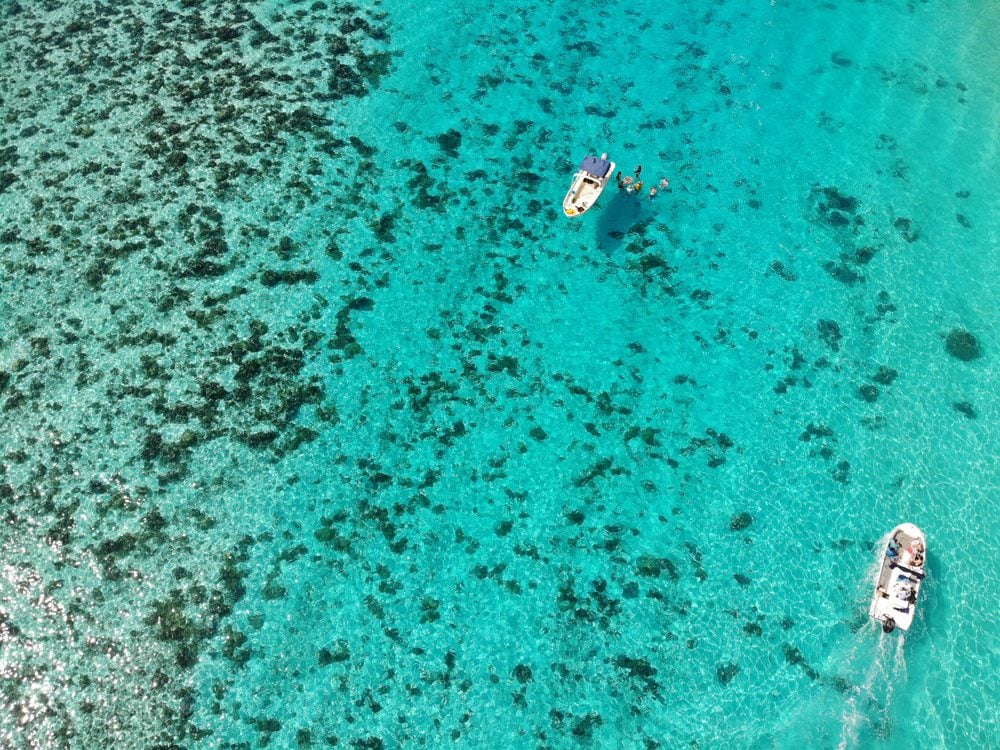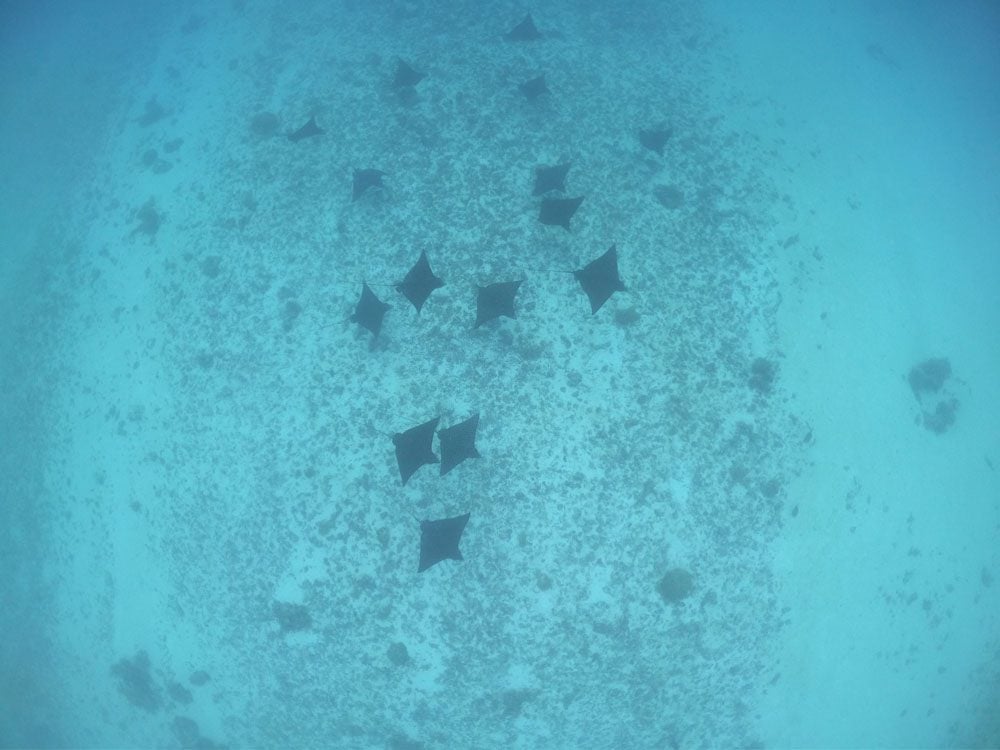 Huahine: the Garden of Eden
The second half of our family trip to French Polynesia was dedicated to lesser-known islands, where we hoped time would slightly tick at a slower pace. We started this leg in Huahine, an island known for its lushness and agricultural production. Like Tahiti, Huahine is also comprised of two islands, only this time they're connected by a bridge which is apparently the tallest in the territory.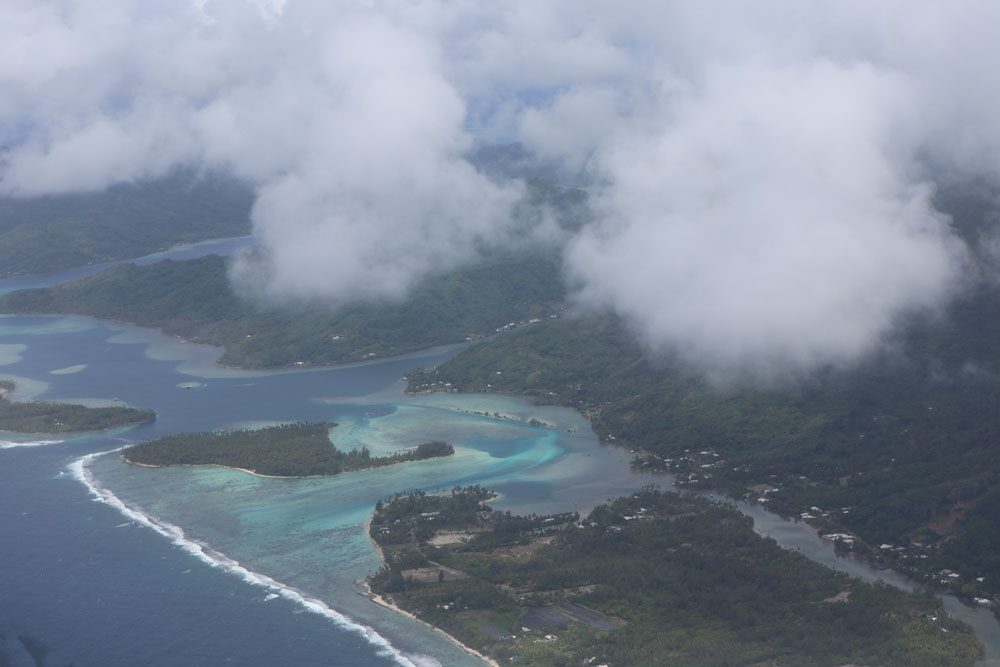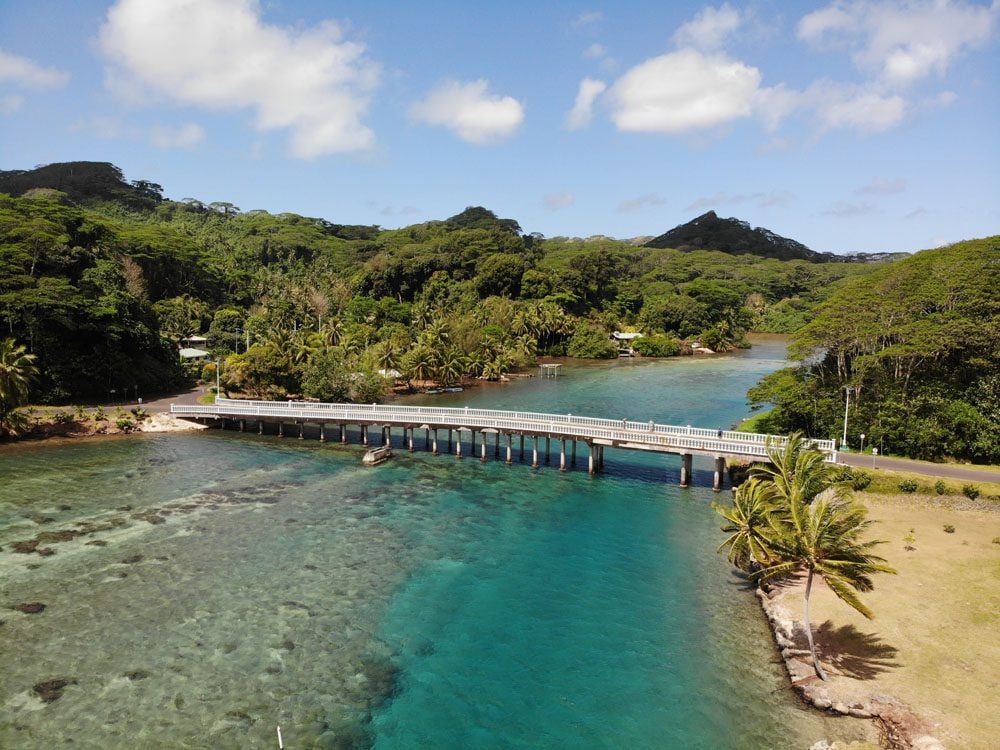 Our base for the next four days was on the "far side" of the island in gorgeous Avea Bay. We took a lagoon front bungalow at Hotel Le Mahana and enjoyed its beach, snorkeling spots, and radiating sunsets.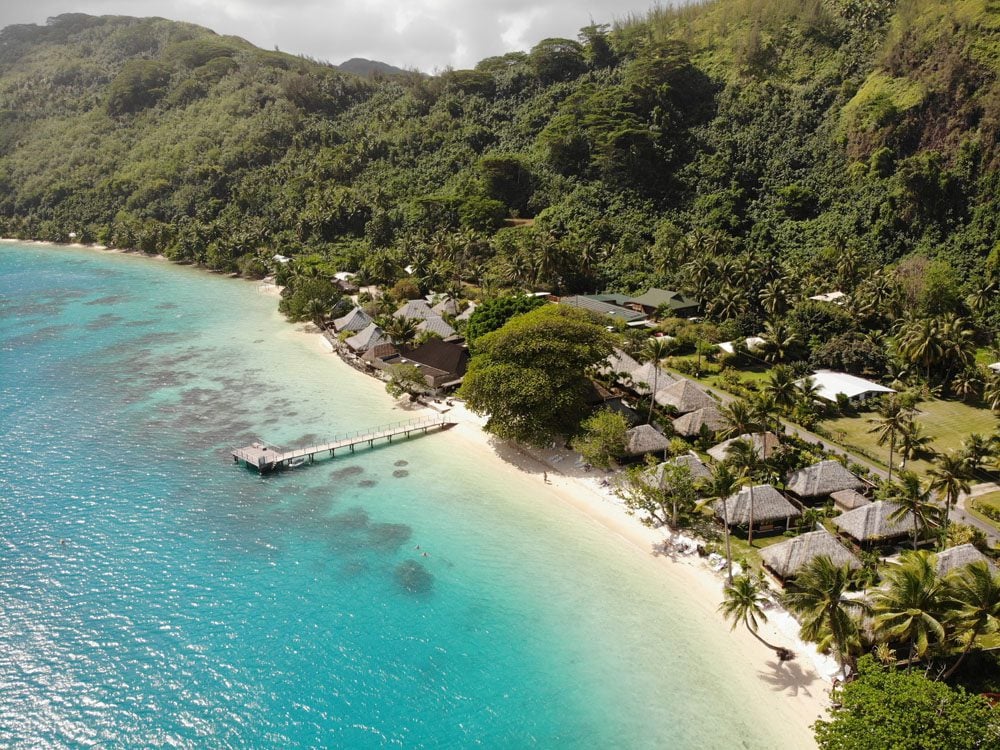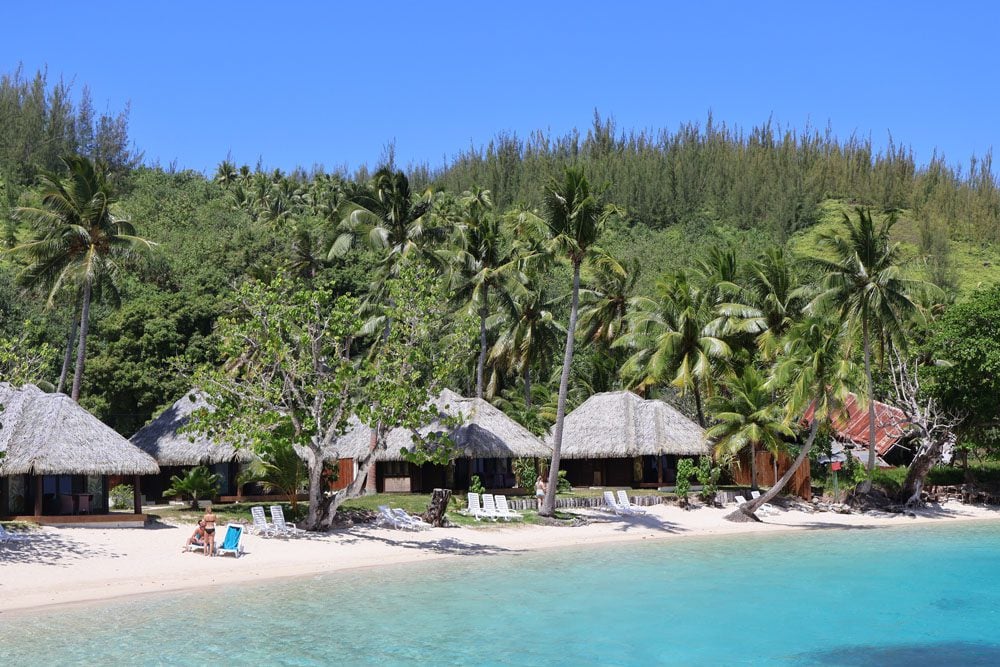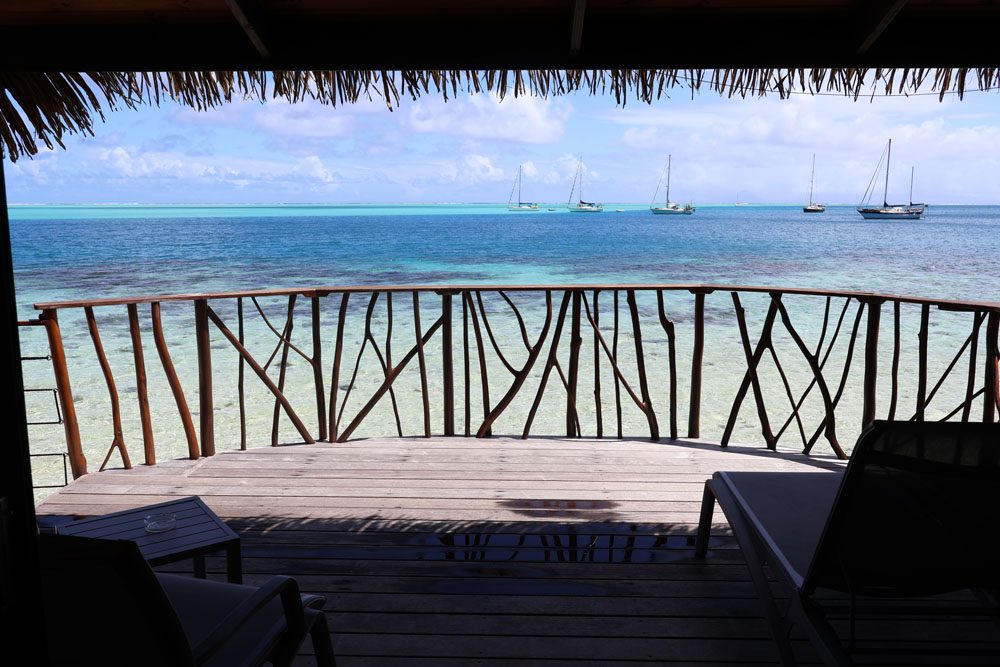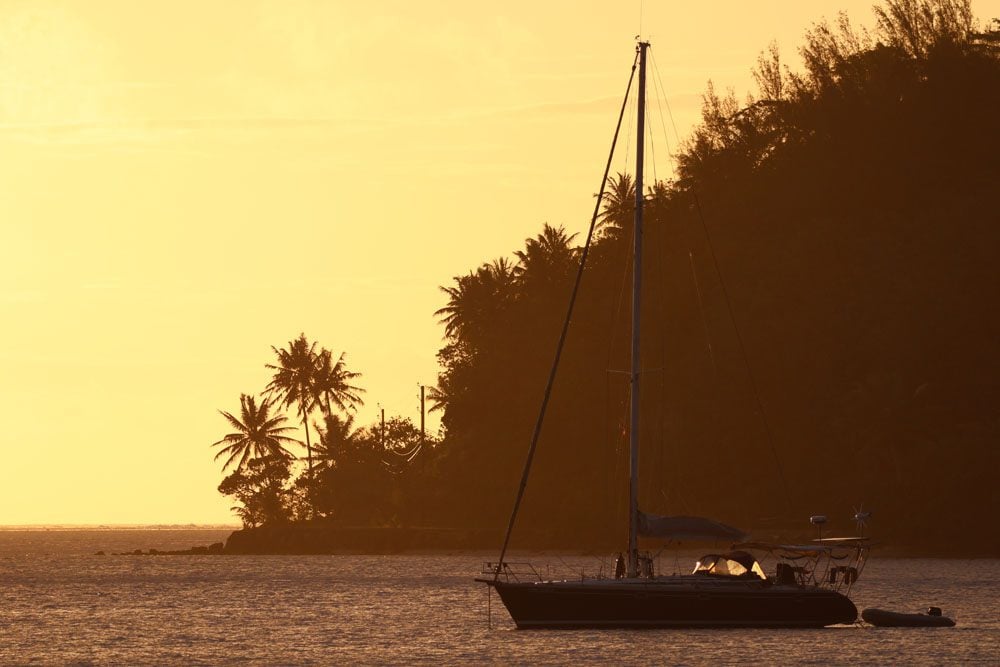 Road Tripping Around Huahine
Repeating our successful recipe from Tahiti and Moorea, we rented a car and explored Huahine's twin islands. On Huahine Iti ("little" Huahine), we especially enjoyed hiking down to Hana Iti Beach, somewhat of a secret beach that was only accessible by boat until recently.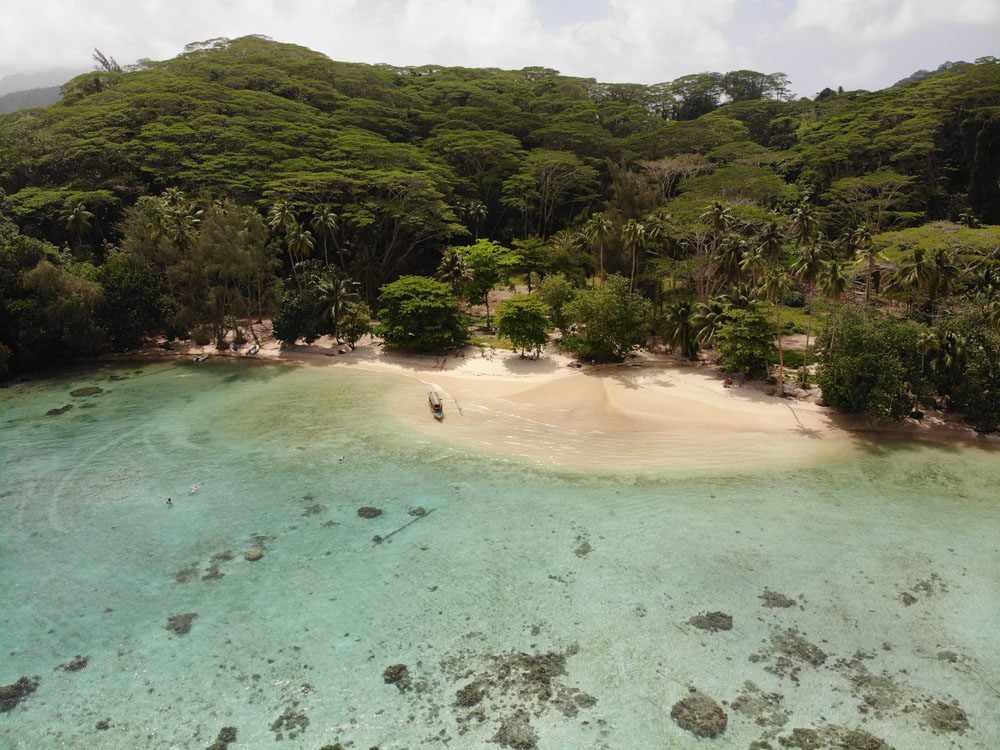 On Huahine Nui ("big" Huahine), we enjoyed memorable views of Maro'e Bay from the Belvedere scenic viewpoint, feeding the sacred blue-eyed eels, seeing the ingenious ancient fish traps still in use, and killing time in the main village of Fare.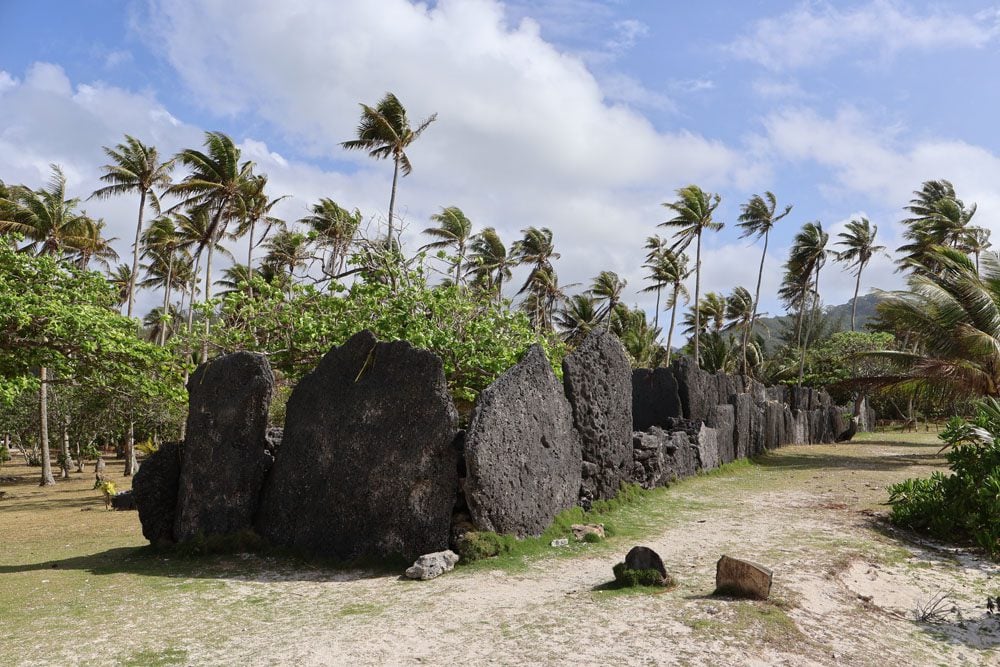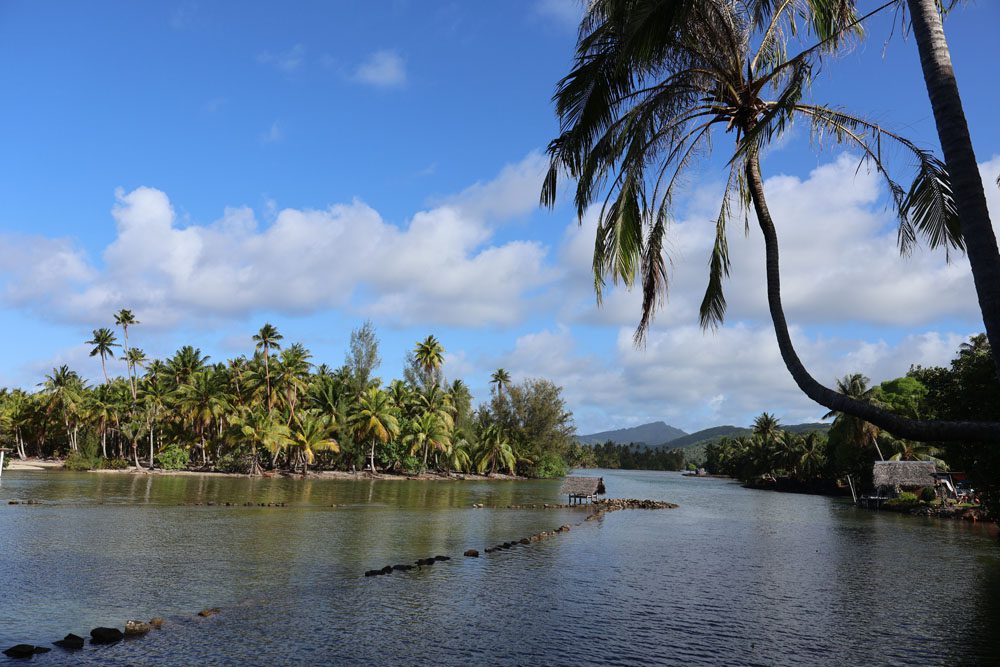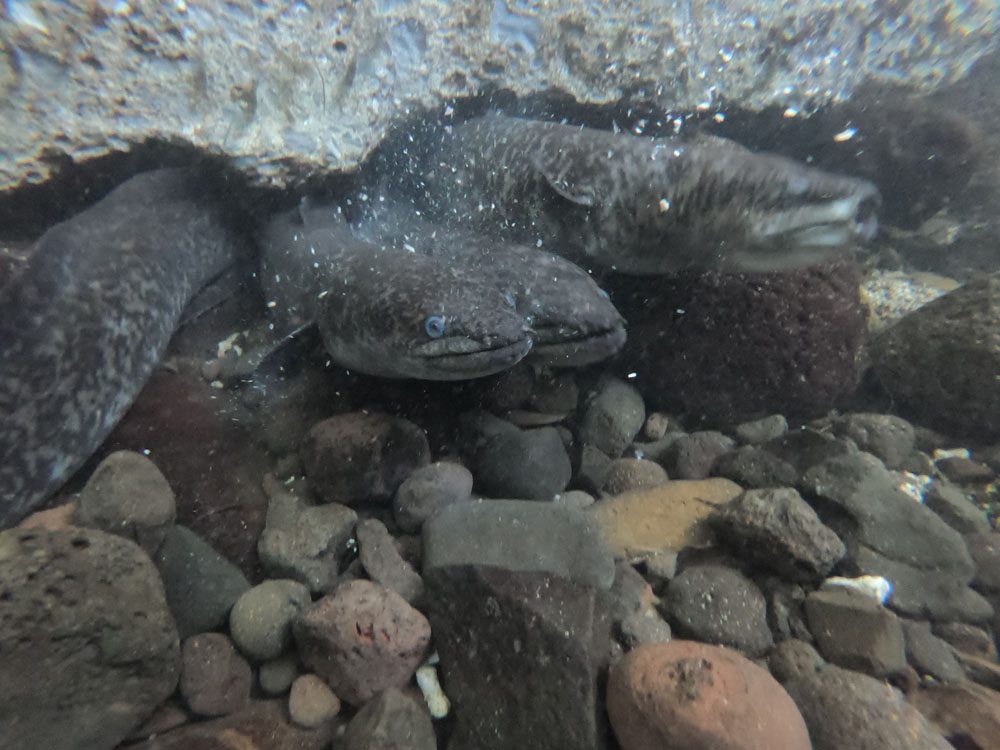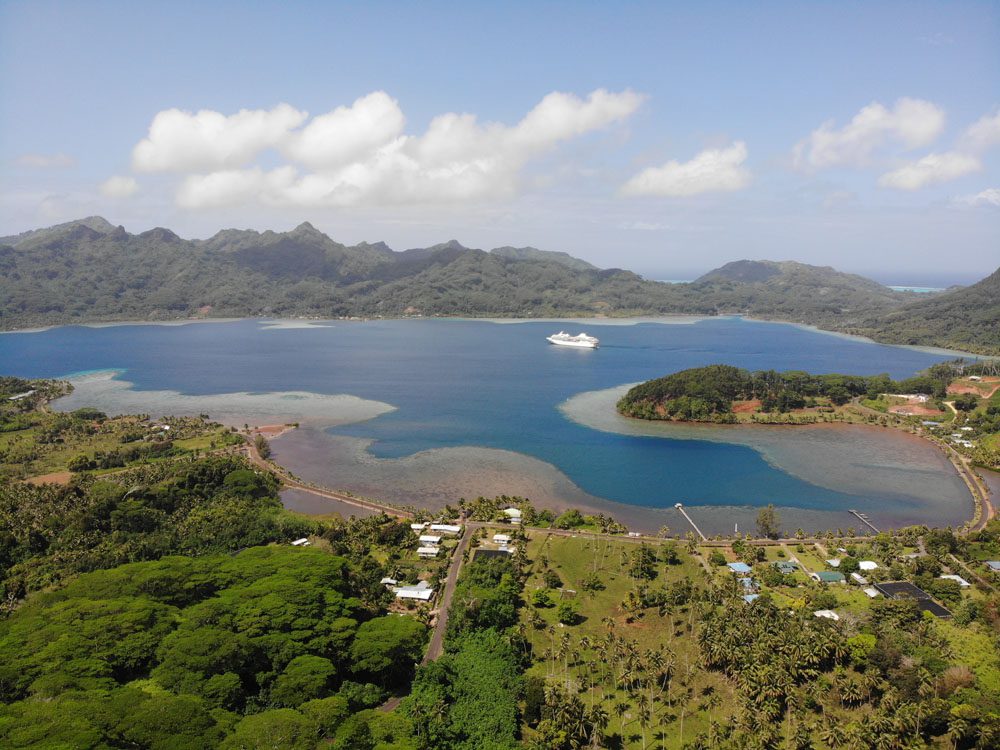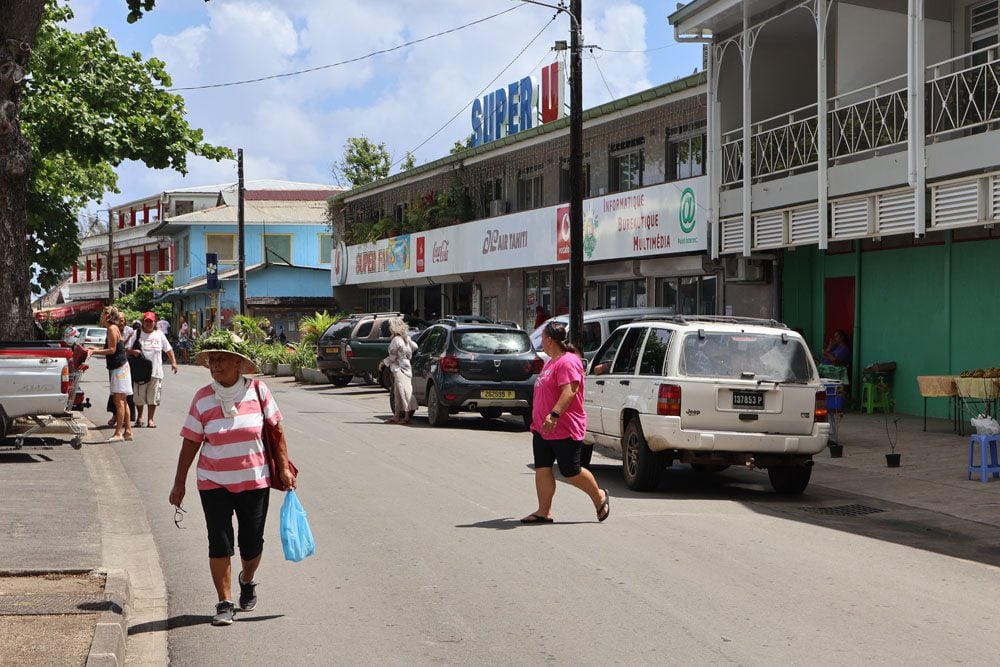 Huahine hides a rich cultural past that researchers are slowly uncovering. The island is dotted with dozens of stone platforms used in the past for religious and cultural gatherings. Some platforms were constructed along the lagoon's shores, but some are found deep in the rainforest and require a bit of hiking to reach, such as the ones on Matairea Hill.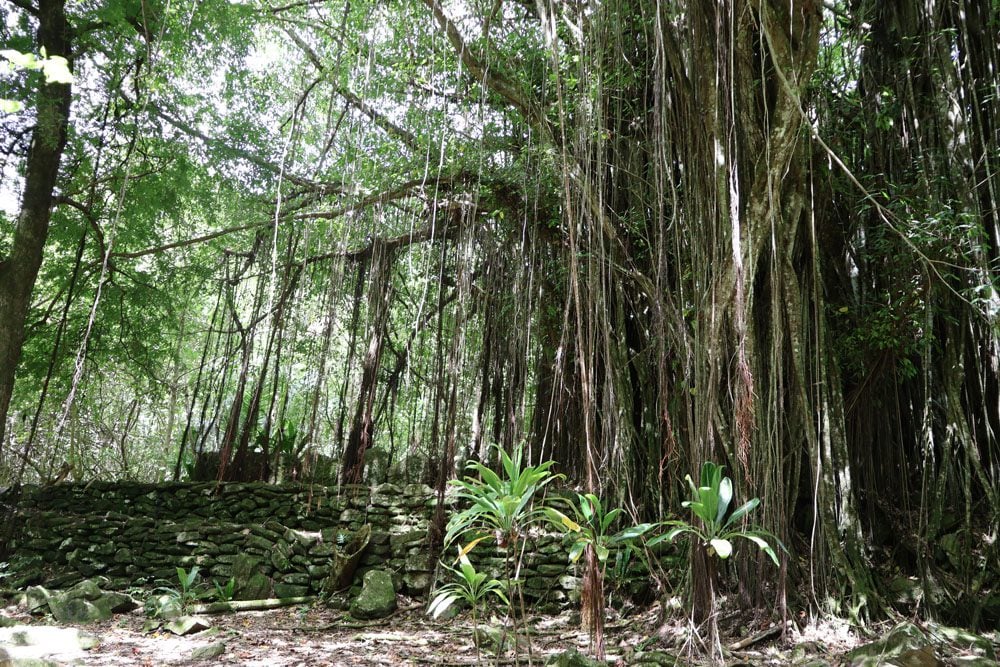 Lagoon Tour
On our final day in Huahine, we joined Huahine Nautique for a day of exploring the lagoon. We started with a couple of snorkeling stops in pristine coral gardens and then cruised beneath the bridge connecting the two islands to see from up close a few small islets called motu, some of which are rented to tourists, such as "Motu Obama."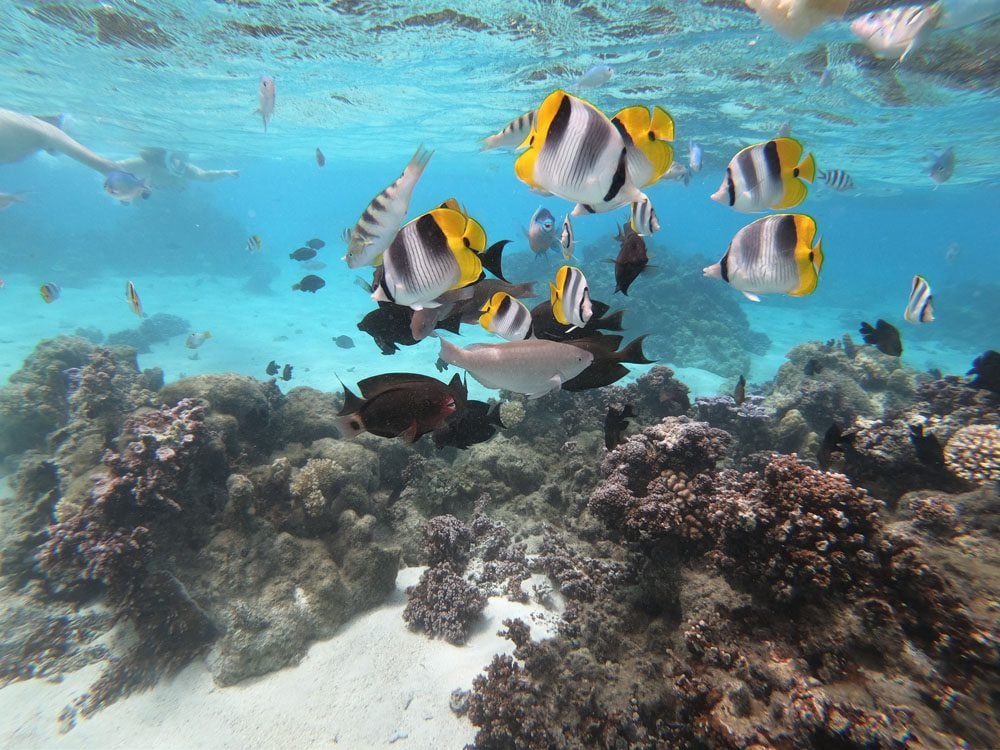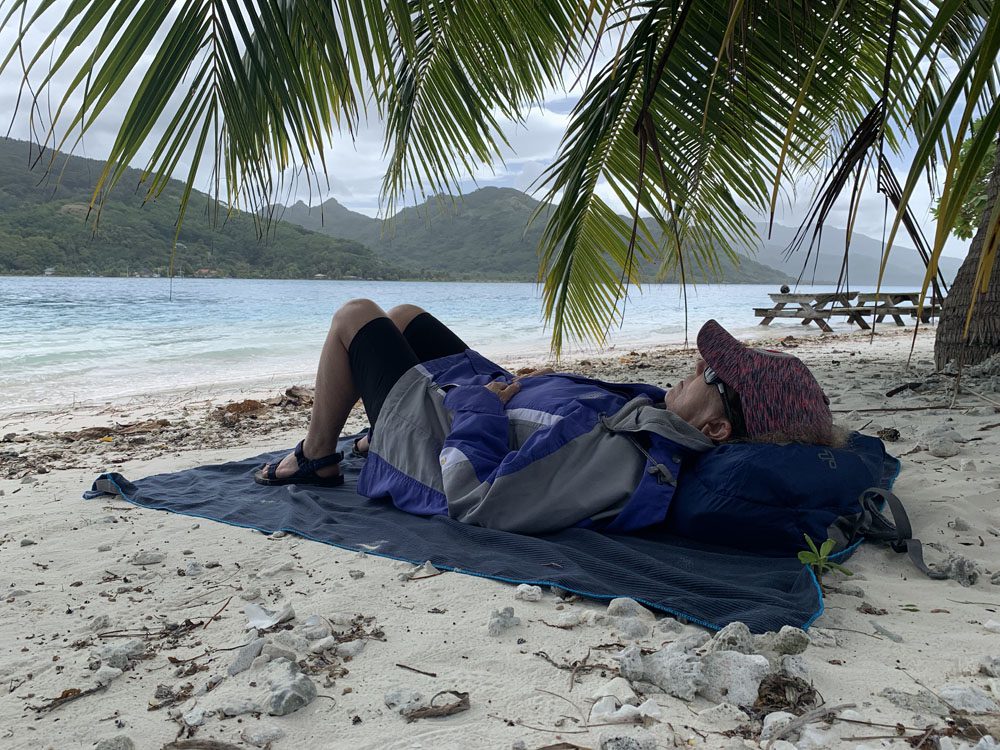 The tour then took us to a floating pearl farm, where we learned the ins and outs of producing the exquisite Tahitian black pearl. Our motorized canoe then took us to a remote islet on the island's far side, where we were treated to a picnic lunch and an afternoon nap, accompanied by a symphony of gentle waves and swaying coconut palms.