Things To Do & Places To See In Rarotonga
Check out this 7 days in Rarotonga sample itinerary to see how to divide your time on the island
Circle The Island
With 32 km's of road circling the compact tropical island, hit the road on a slow tour of Rarotonga. Whether by car, scooter or bicycle – stop wherever you feel like, take it easy and enjoy the South Pacific sun!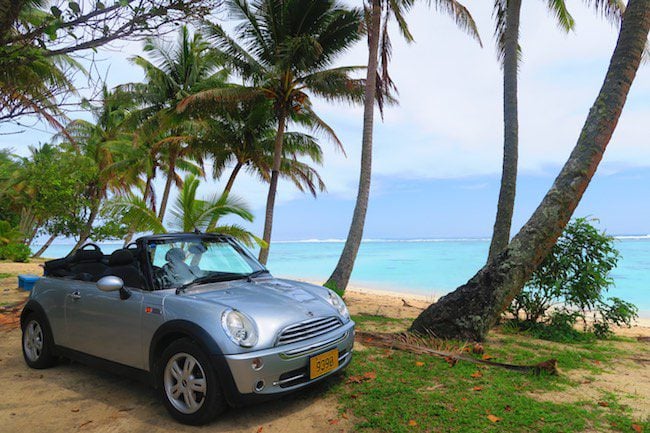 Avarua
Avarua is the biggest town in the Cook Islands. It's nestled at the foothills of Rarotonga's mountain ridge and fronted by a pretty little beach that's too rough for swimming.
Despite a four-lane main street, the town is super laid back yet offers both locals and visitors everything they need. Come here to do some food and souvenir shopping, run a few errands, walk along the beachfront or grab a bite to eat.
Here are a few interesting sights in and around Avarua:
Para O Tane
Unfortunately, you can only check out this former chief's palace from the outside. This is the site of the treaty signing, accepting British protectorate over the Cook Islands in 1888.
Avarua Catholic Church
The Cook Islands Christian Church in Avarua (CICC) is the island's major house of worship. Built in 1853, its graveyard is the final resting stop for many of the island's notable former residents. Do not miss the opportunity to attend Sunday church service, whether you're a believer or not!
As with its older sister in Aitutaki, service starts at 10 am, as locals wearing their finest Sunday whites start packing the church to the reminding sounds of the bell. Grab a seat in the upper deck or ground floor, and enjoy a delightful service filled with island hymns perfectly sung a capella style by devout men and women.
Here are some of the sights and sounds from Sunday church service in Rarotonga
Takoma Theological College
A pretty little colonial-style building that's worth having a peek at if you like your architecture (and history). Completed in 1853 for a mere $150, it was the first theological college established in the South Pacific by the London Missionary Society (LMS) – the folks pretty much responsible for everyone around here converting to Christianity. It was here that future missionaries would train to spread the word of Jesus across the remote islands of the South Pacific.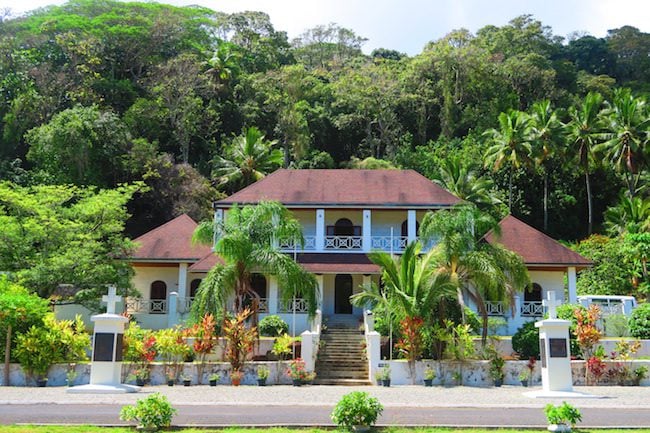 National Museum
This ain't exactly the Louvre in Paris but the small museum is interesting for those who want to learn about Cook Islands history. There's a good display of vaka models (outrigger canoes) that brought the first settlers to the islands and afterward to New Zealand, along with explanations about the Cooks' modern history (admission by donation, Mon-Fri 8am-4pm).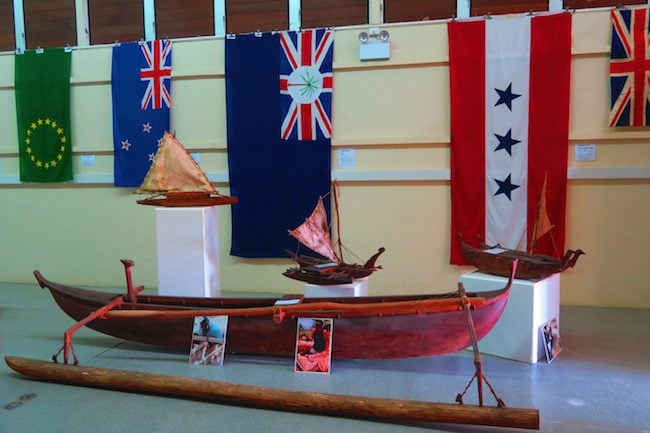 Beachcomber Gallery
This historic waterfront building was once the LMS missionary school. In fact, it's the second building to be constructed from stone on the island. These days, it's a trendy contemporary art gallery, but there's also a high-end black pearl shop and a lovely chic cafe.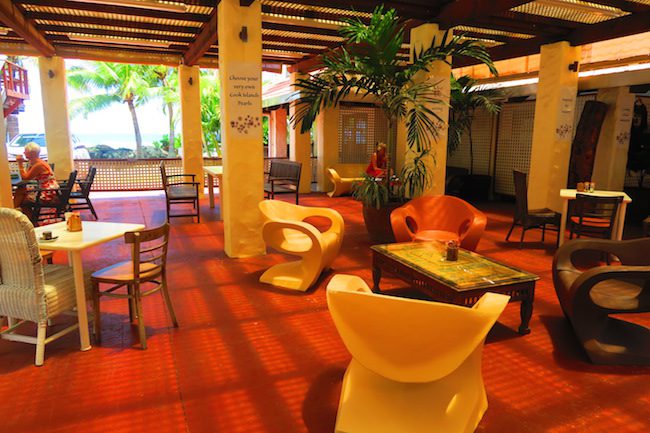 Punanga Nui Market
Saturday mornings in Rarotonga can only mean one thing – wake up bright and early and make your way to the Punanga Nui Market in the outskirts of Avarua. Along with the Papeete Market in Tahiti, it's one of the best markets in the South Pacific, though geared more towards tourists than locals. Don't worry about breakfast or brunch, there are plenty of options around here. Wander around from stall to stall, grab a fresh tropical juice on the way and shop for anything from black pearls to locally made ukuleles.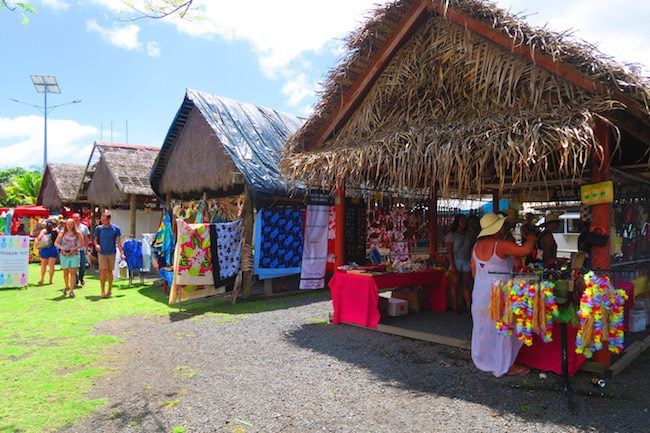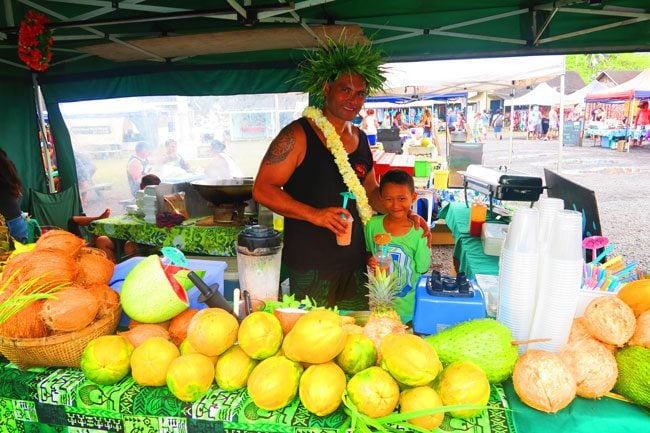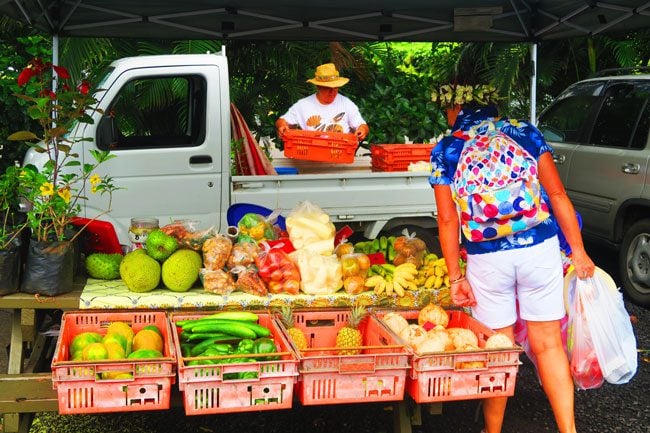 At some point (always 5-10 Cook Island minutes from now), the entertainment will begin. First it's the young children showcasing their traditional dancing skills, and then it's the senior bunch taking center stage. It's really amazing to see how traditional song and dance is instilled in children from a young age. Pretty much every Cook Islander can showcase their exotic culture through song and dance, hardly the case further east in French Polynesia.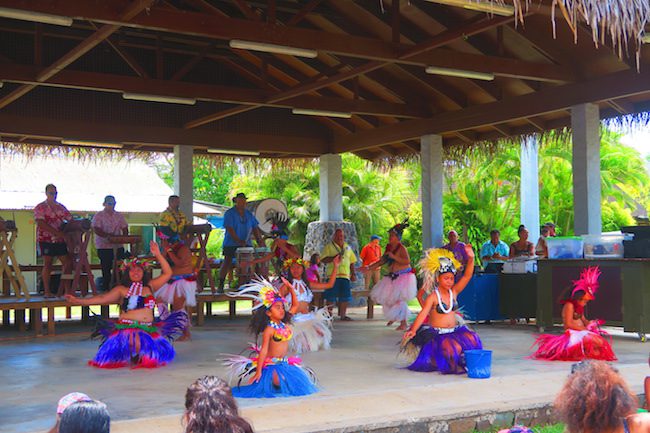 The market offers a good chance to do a bit of grocery shopping for anything from locally grown food to artisan bread. The action wraps up around noon and don't forget to bring enough cash. Local tour operators are also present and you might be able to find deals on island night shows, activities and excursions.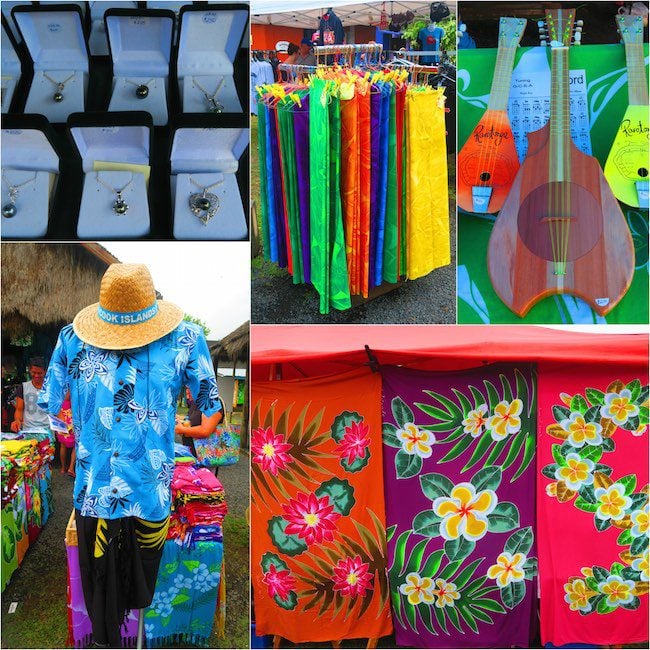 Panoramic Lookout
Heading west out of Avarua, follow the signs to the Rarotonga hospital. The hospital is nestled on a hill overlooking the island's northwest coast and you can stop along the way for sweeping views.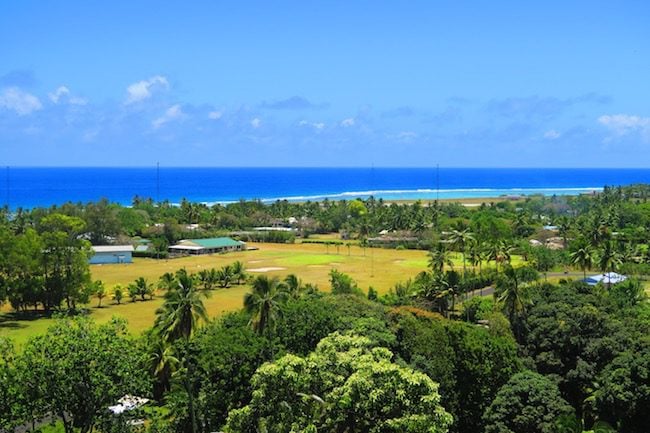 Island Night
There are many things you must do in Rarotonga, but if there's an absolute one that you shouldn't miss – it's got to be taking part in an 'island night'. It's a well-known fact that all Cook Islanders can sing, dance and play with fire. They combine all three with a huge buffet dinner in a memorable evening that showcases the exotic Polynesian culture of the Cook Islands. The best place in Rarotonga for island night is at Te Vara Nui Village, smack in the middle of the Muri Lagoon area.
If you didn't opt-in for the village tour, you'll enter the impressive reconstructed Polynesian village just in time for the buffet dinner. Order a refreshing cocktail and enjoy a massive selection of local dishes and your favorites from back home. There's really something for everybody and there's plenty of it.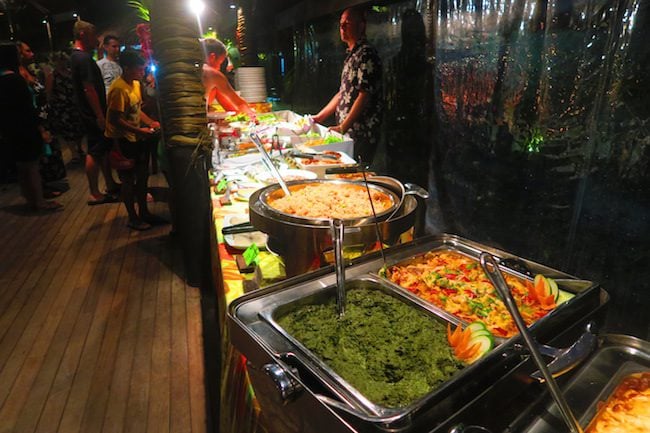 As dinner winds down, the show is about to begin. This is the prime reason you come to an island night. At Te Vara Nui, they really took it up a few notches. The show takes place over the water – on floating and fixed stages.
Professional dancers wearing exotic costumes, act out the legend of Tongaiti. An ancient fearsome warrior, Tongaiti landed in Rarotonga and was challenged by the mighty local chief. After flexing their Polynesia muscles, the two rivals agreed to end their quarrel in the only possible way – marriage. Tongaiti's beautiful daughter marries the chief, and everybody lives happily ever after.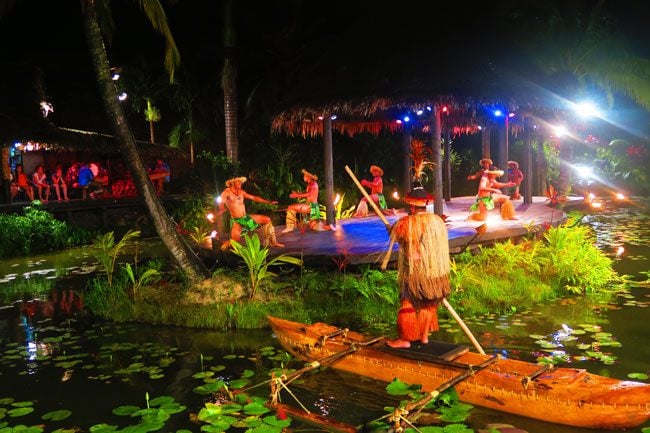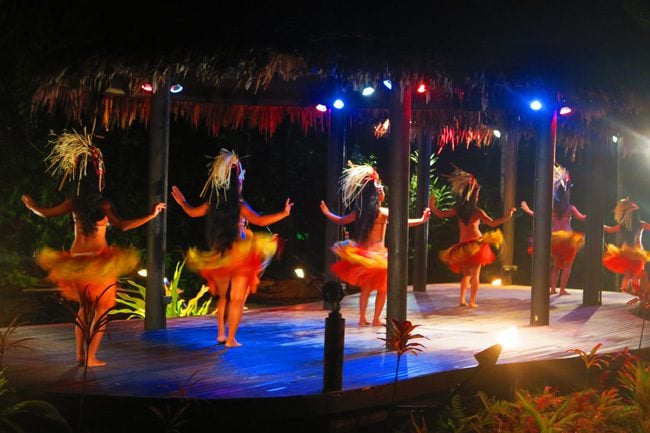 If this sounds like a Hollywood script – it really is that elaborately directed. In fact, island night in Te Vara Nui is more like a Las Vegas show – even better! To go along with the timeless legend, you have exotic costumes, beautiful local dancers, thrilling fire dancing and dramatic live music. Can you really ask for more?
Don't miss the mother of all island nights! Here's a full review of Te Vara Nui Village, including all packages and key information you need to know.
Maire Nui Botanical Gardens
The only botanical gardens in Rarotonga, the Maire Nui gardens are refreshingly tranquil. Wander around the well kept tropical garden and treat yourself to something fresh in the cute cafe ($5 entrance in an honesty box).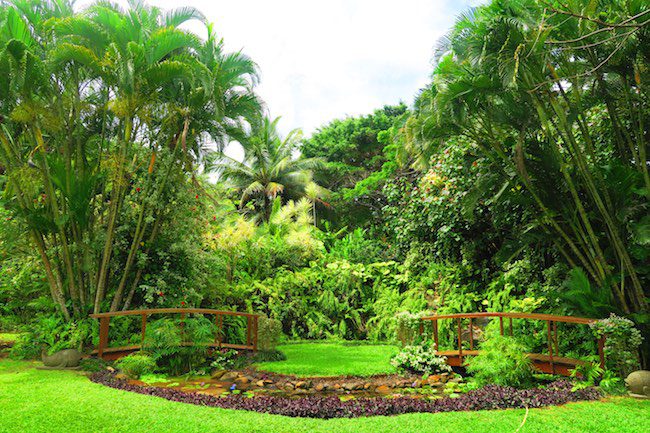 Rumours Waterfall Spa
To really get into holiday mode, book a spa treatment at Rumours Waterfall Spa in the Muri side of Rarotonga. This multi-award-winning spa is the top choice in the Cook Islands. Renowned for the 'vichy shower ' natural water massage, you can also opt-in for the more conventional jet lag recovery treatment or Polynesian body masks. The spa also offers the chance to stay in two luxury villas on the premises or five bungalows nearby, so you're never too far from a pampering massage.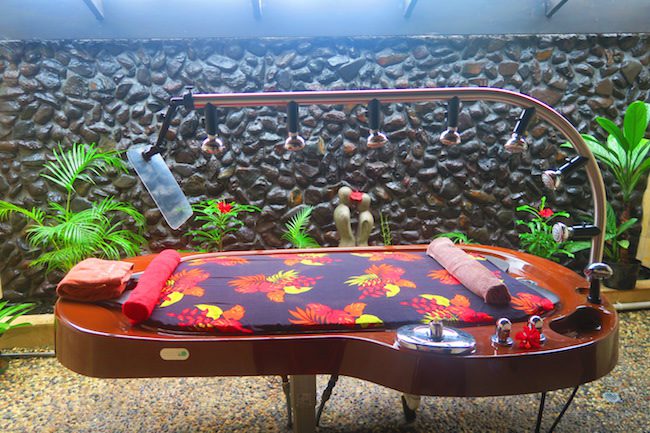 Here's a full review of Rumours Waterfall Spa
Wigmore's Waterfall
Cutting inland next to the abandoned Sheraton Resort, the road ends at Wigmore's Waterfall – the only waterfall in Rarotonga that I'm aware of. It's nothing spectacular and in fact may not even exist in the dry season, but it's still pretty cool to see if you've got your own vehicle. The waterfall also marks the end of the strenuous Cross Island Track, rewarding those who hike from north to south with a refreshing dip in the waterfall's cold pool (see 'hiking' section).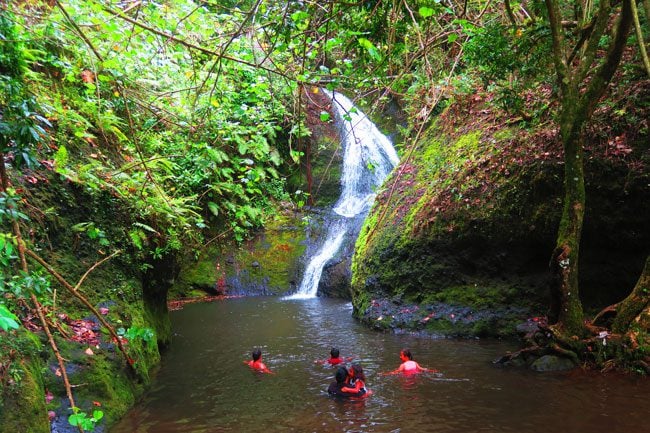 Storytellers Bicycle Tours
Up for some island discovery? Join one of the tours offered by Storytellers Eco Cycle Tours. Choose one that suits your riding level and how much time you feel like spending on the bike. Whichever tour you opt for, you'll learn about Rarotonga's natural landscape, culture and history – while getting a bit of exercise done.
Highland Cultural Paradise
Commanding wonderful panoramic view of Rarotonga's quiet West coast, a visit to the Highland Cultural Paradise is a great way for both adults and children to learn about the ancient Cook Islands culture. Located up in the mountains, the cultural village sits on the grounds of the former residence of the Tinomana tribe. The tribe's ancient village spreads across a vast expanse of the surrounding mountains, with just a fraction excavated to date.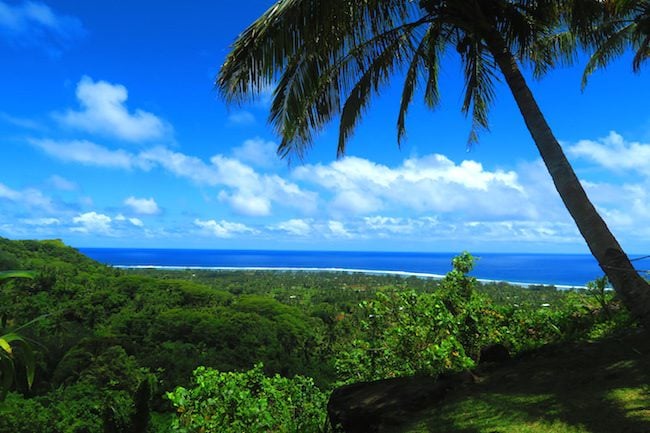 You can wander around the village on your own, but I highly recommended joining a guided a tour. On the tour, your authentically looking guide will take you through the village, which brings back to life the tribe's ancient ways. The Tinomana controlled this part of the island but not without having to protect their land from neighboring tribes. There were plenty of battles, lots of bloodshed and honor was paramount. You'll visit an actual ancient marae (Polynesian temple), where you'll witness a key religious ceremony followed by a lesson on how justice was carried out in the old days (hint: it wasn't pretty).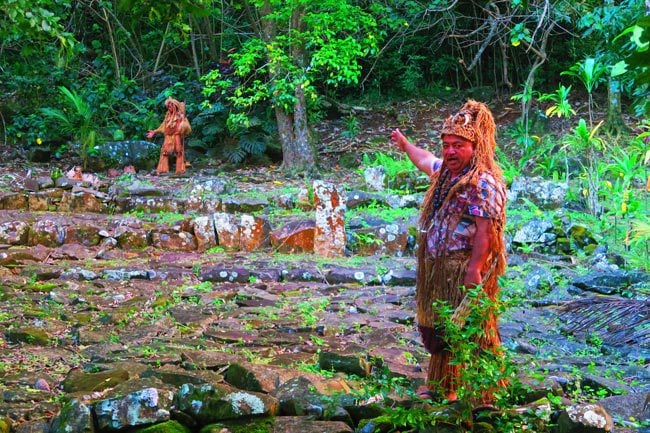 Here's a full review of Highland Cultural Paradise, including the village tour and island night show.
Avana Passage
At the northern tip of the Muri Lagoon, this is a site of great significance for both Cook Islanders and Kiwis. It is from here that centuries ago, several vakas (massive outrigger canoes), departed on a voyage into the unknown west. Several of them eventually made it to Aotearoa – better known as New Zealand. These days, you'll find here a small harbor and the delicious Mooring Cafe (see 'places to eat' section).
The Best Beaches In Rarotonga
Black Rocks
A little west of the airport, it's hard to miss this beach, with its large volcanic boulders (black of course) sticking out the blindingly turquoise waters. Park your car/scooter/bicycle and hop down from one black rock to another until you make landfall on the soft sand.
It's a lovely spot for a swim and the snorkeling is OK, depending on the currents. What I especially loved about this beach is the fact you can stroll in every direction and find yourself all alone after just a few minutes. There are no facilities so bring everything you need.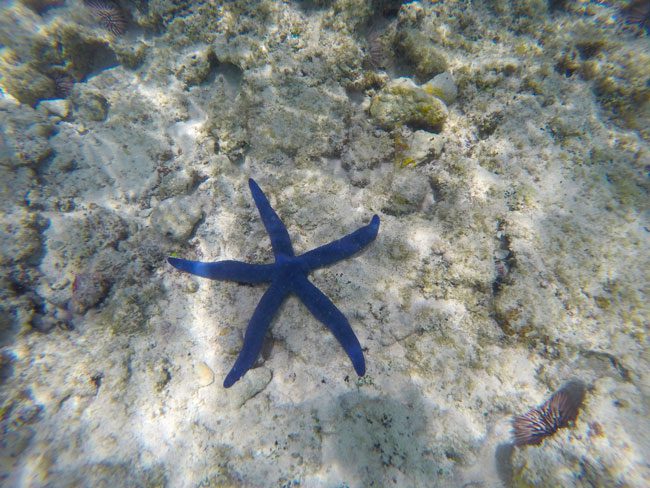 Muri Beach
This is the most popular beach in Rarotonga, extending across the southern section of the island's east coast. There's a huge concentration of hotels, resorts, restaurants and tour operators along the beach, but you can still find your own quiet spot especially towards the southern end.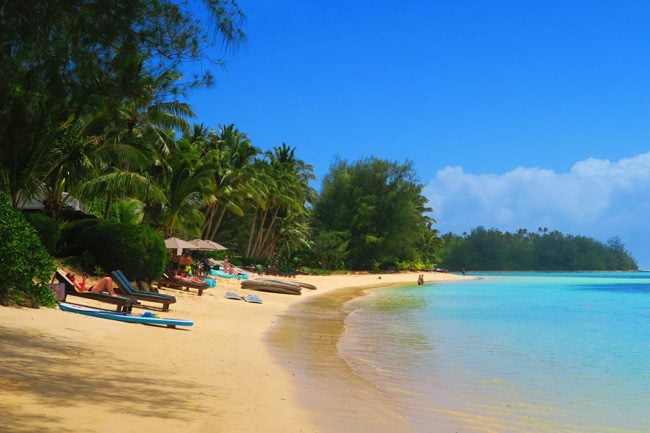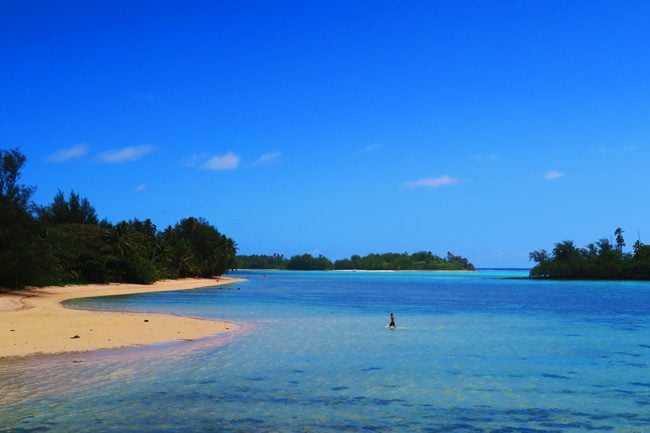 The beach fronts the Muri Lagoon with its four small motu (islets) that can be reached on an organized lagoon tour or by renting a paddleboard from the friendly folks at KiteSUP.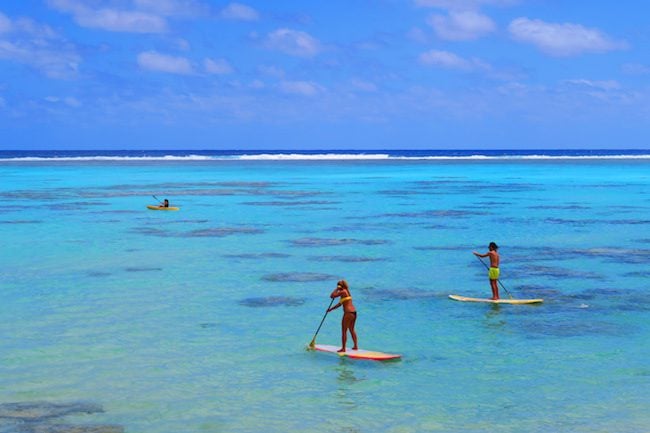 The snorkeling can be a hit or miss and definitely enjoyed at high tide. There's even a slight chance of spotting stingrays if you're lucky. When I visited, the lagoon was going through a bad period of algae taking over certain parts. However, this is not always the case and on most days – the Muri Lagoon is a glorious spot.
Titikaveka Beach
This was my favorite beach for relaxing, exactly how you imagined a Cook Islands beach to look like. The prettiest section of the beach is just in front of the Little Polynesian resort, which is also a great place to grab lunch (see 'places to eat' section).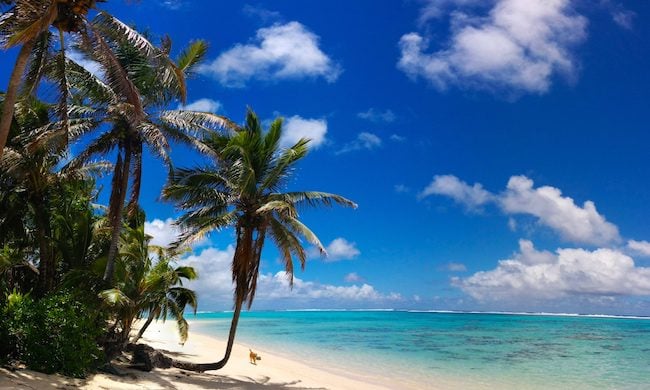 Aroa Beach
Over on the west coast of the island, come here if you want to really get off the grid in Rarotonga. There aren't too many resorts around here, and the beach is great both for swimming and snorkeling.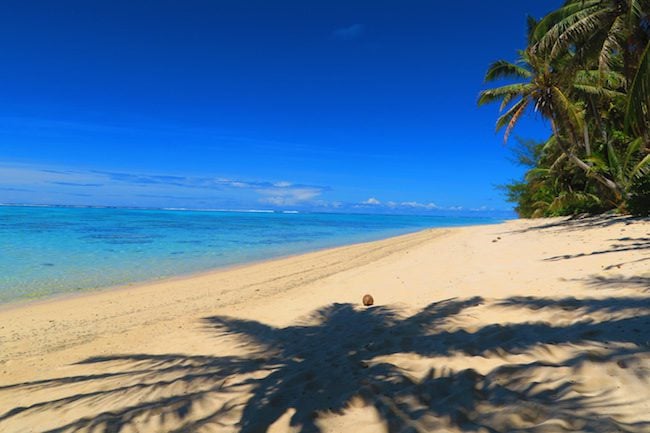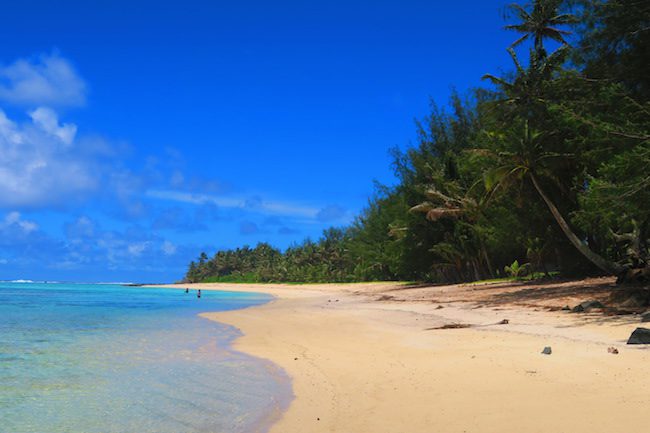 The real draw of Aroa Beach is the sunset. Do not miss the opportunity to witness this glorious act, with nothing but soothing sounds orchestrated by swaying branches of palm trees. I kept coming here over and over again. Can you really blame me?