Top 10 Things To Do In Nuku Hiva
Welcome to Jurassic Park! That's exactly how I felt in Nuku Hiva, though thankfully the dinosaurs were nowhere to be found. The biggest of the remote Marquesas Islands of French Polynesia, Nuku Hiva is wild beyond imagination and there's hardly anyone here. With memorable hikes, scenic drives, archeological sites and plenty more to tire you out – this is isn't the kind of place for recharging your batteries. I spent five days in Nuku Hiva while backpacking across the South Pacific Islands and have since returned for a second visit. Here's my personal list of the top things to do in Nuku Hiva.
Heading off to French Polynesia? In-depth island guides to all 5 archipelagos await you, including sample itineraries and essential travel tips & tricks.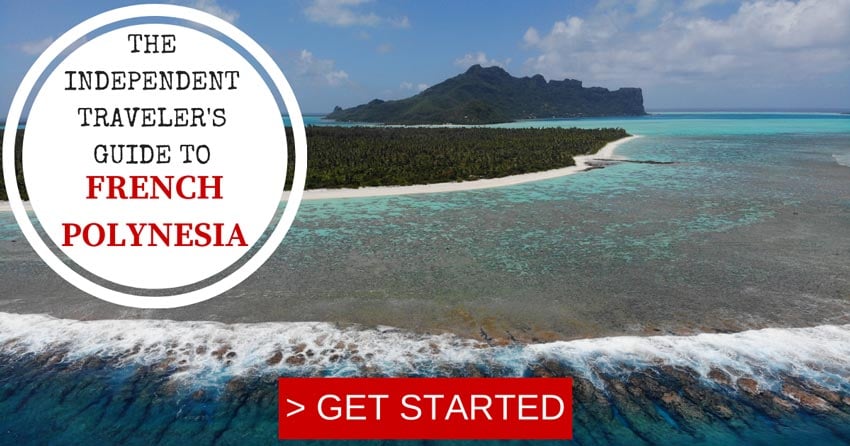 Nuku Hiva Travel Guide Video
Watch this video to see what's expecting you in Nuku Hiva (you might need to disable your ad blocker).
---
10. Marvel at the Grand Canyon
On such a remote island, it's no wonder that few have ever heard about Nuku Hiva's Grand Canyon. This incredible creek running deep between immense cliffs can only be seen from the air and on the way from the airport to Taiohae – the most scenic airport pick up you'll ever have!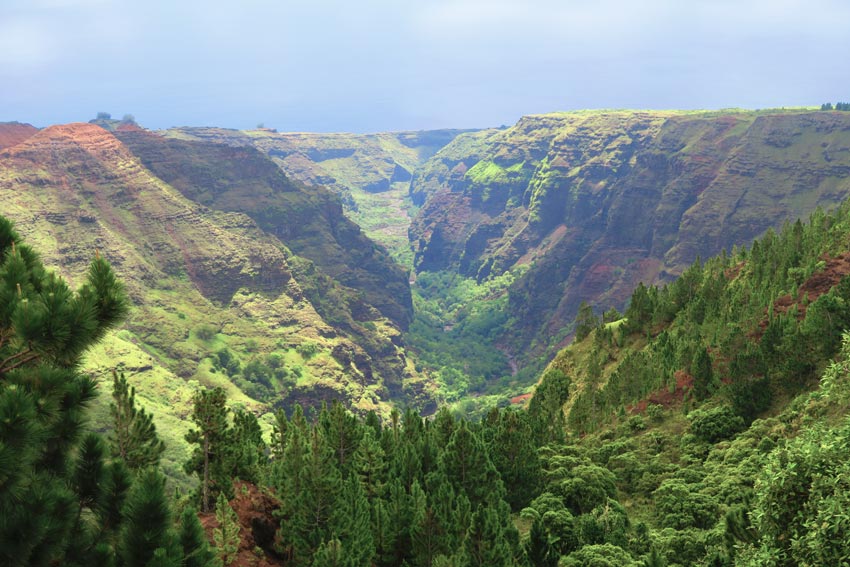 9. Hunt With a Local
Despite the bizarre incident of one German tourist murdered while on a hunting trip in Nuku Hiva, those on a quest to get off the beaten track (and with no issues killing an animal) should find a local and go on a hunting trip. Nothing fires up the men of Nuku Hiva like an opportunity to go hunting. The animals caught – usually goats – will be used to feed entire families for months. It's a way of life in the Marquesas, either hunt or go to the supermarket!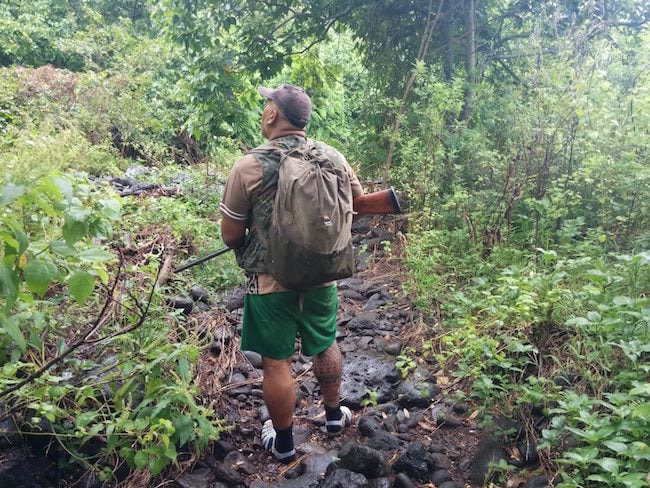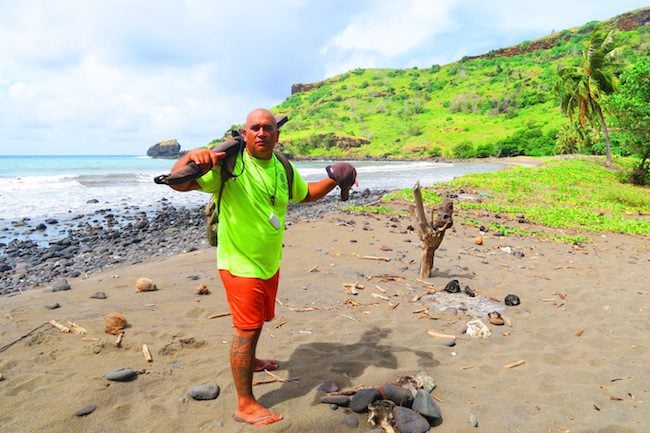 8. Check Your Bearings in the Toovii Plateau
"Are we in Switzerland dear?" That's probably what you'll hear when descending into the lush Toovii Plateau. With the air much cooler and the cows grazing in the infinite lush hills, the Toovii Plateau feels completely detached from the tropics. But such is Nuku Hiva: diverse, beautiful, and always breathtaking. You'll visit the Toovii Plateau when moving around from one side of the island to the other, but you can also explore on a horseback and by hiking.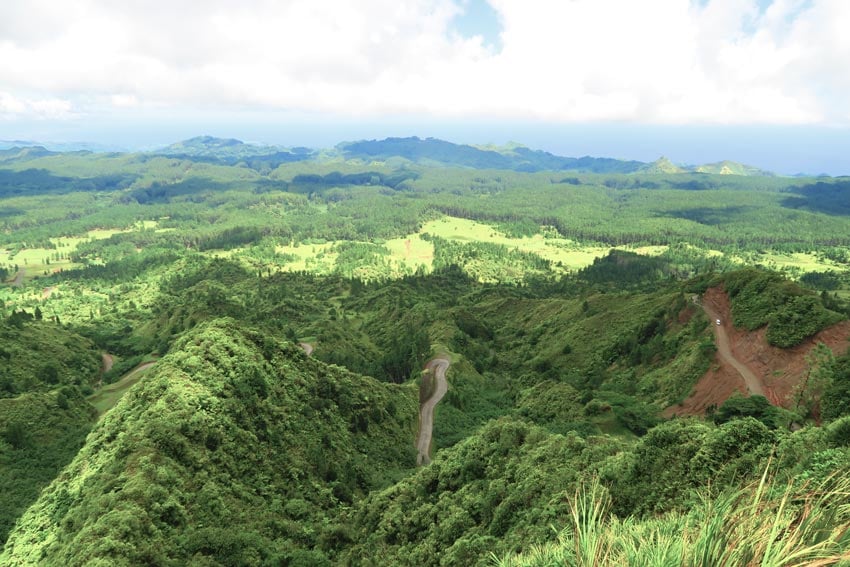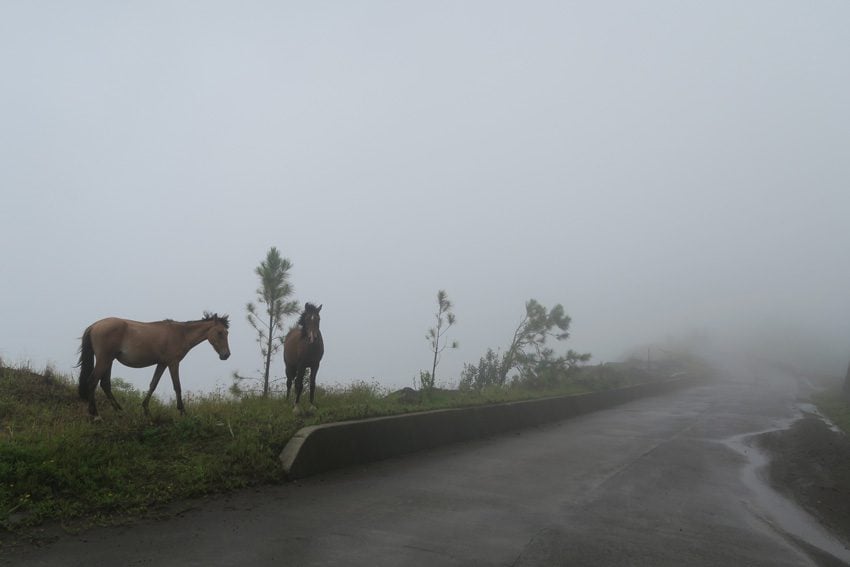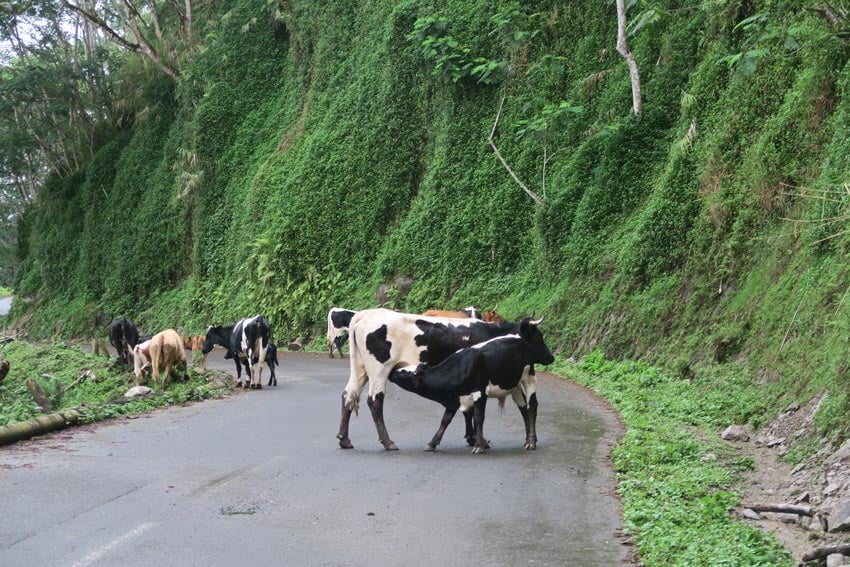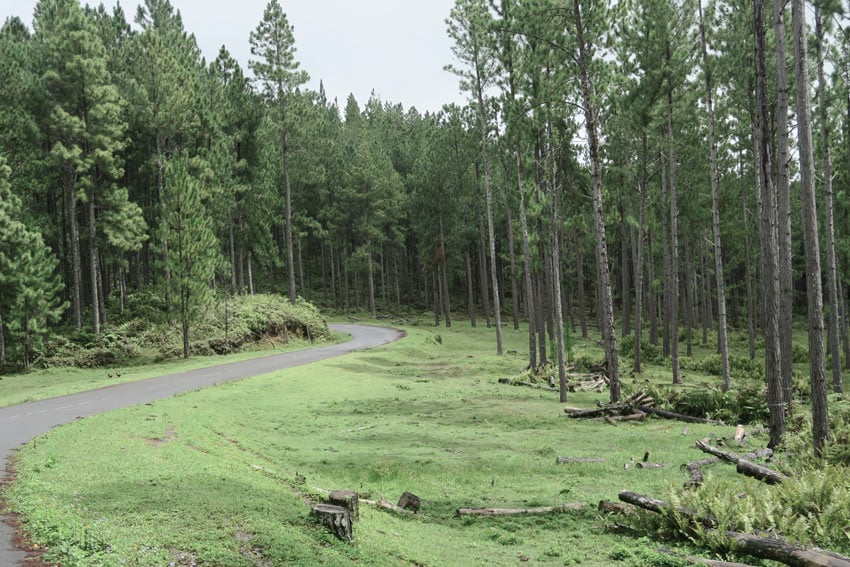 7. Shop for Marquesan Arts & Crafts
I almost always recommend leaving your shopping to Tahiti, but not if you're visiting the Marquesas Islands. The islanders are among the best carvers in the South Pacific, turning pieces of sandalwood, rosewood, volcanic rock, and even animal bones into fine works of art. Add to that list traditional bowls, jewelry, and oils – and you have yourself the opportunity to take a bit of paradise back home with you. Nuku Hiva has several craft markets, located in Taiohae and Taipivai. Leave plenty of space in your luggage!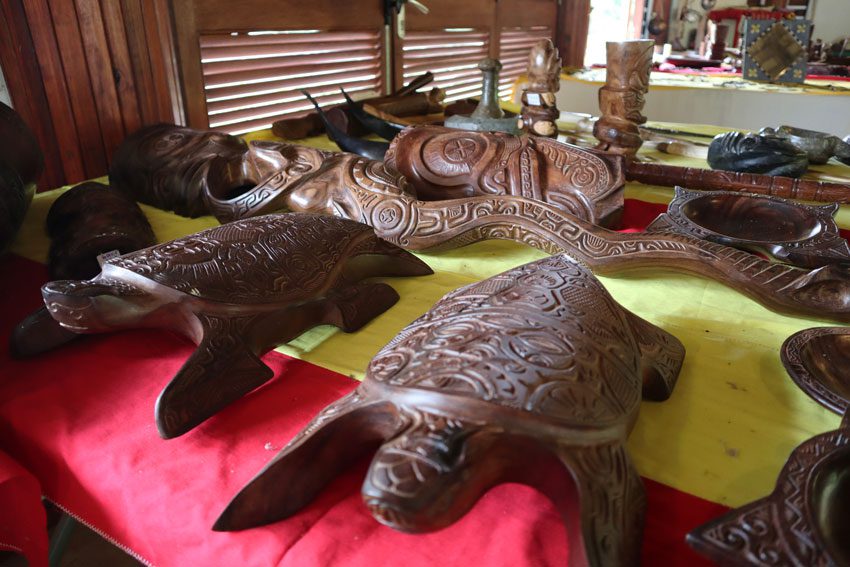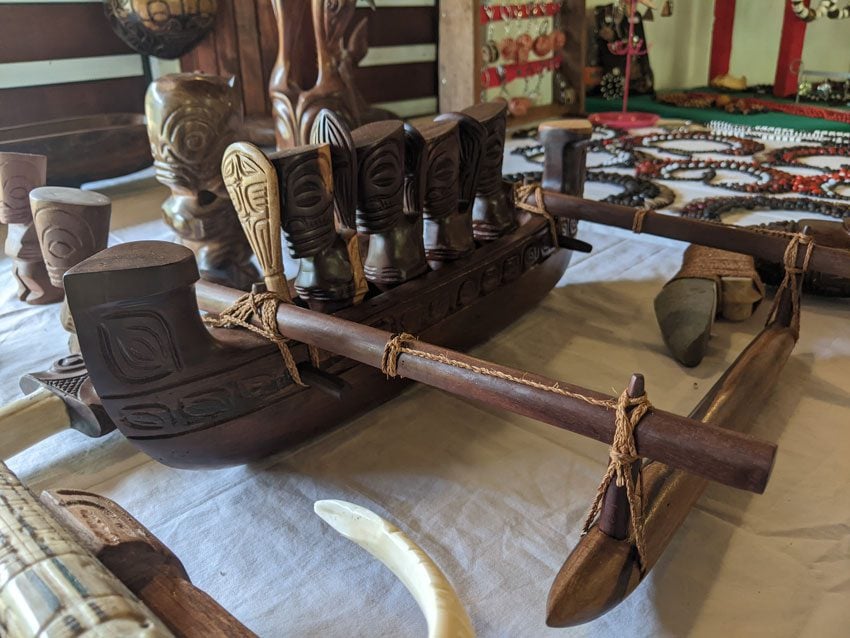 6. Explore the Capital of the Marquesas Islands
Home to more than half of the 3,000 strong population of Nuku Hiva, Taiohae is as action-filled as things can get in the Marquesas. But that's hardly a cause for any stress, with tropical flowers blooming everywhere, friendly locals, and a gorgeous setting. Whoever picked this spot knew what they were doing. Don't forget to catch the fishermen catching tonight's dinner off the main quay before sunset, and the 8 am Sunday church service at the Notre Dame Cathedral, a fairytale of a church fit for an episode of Game Of Thrones.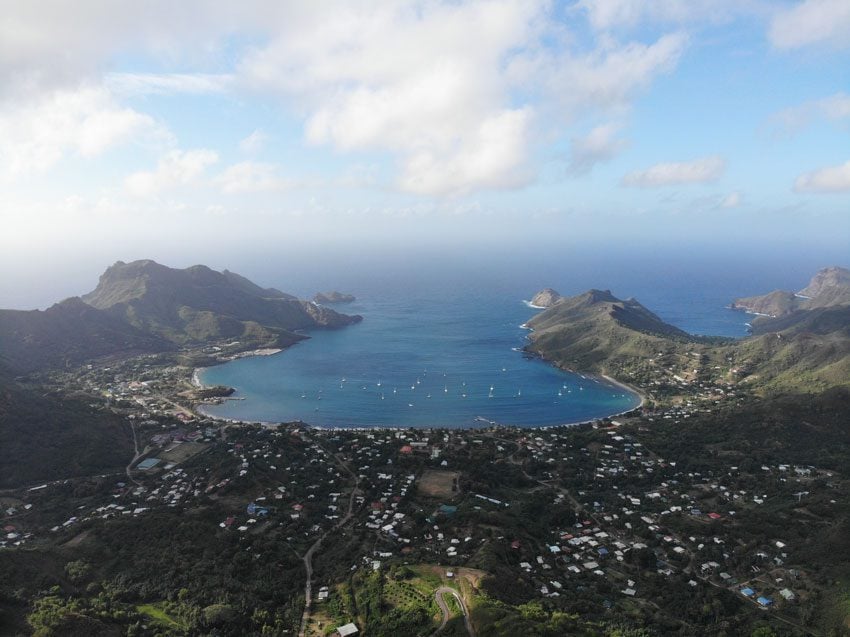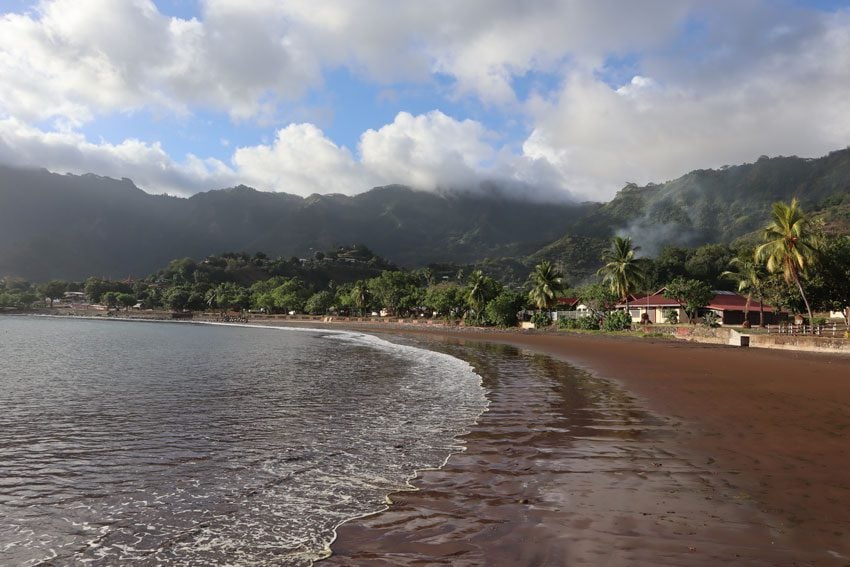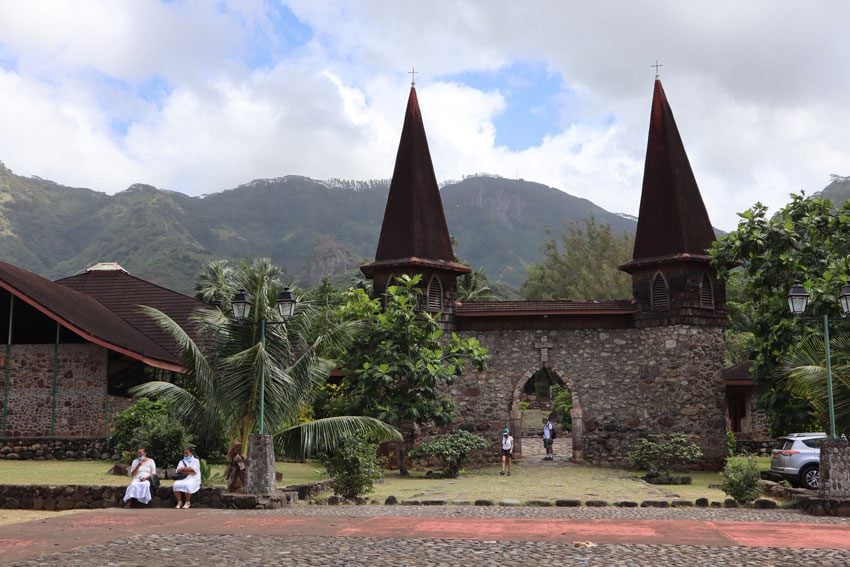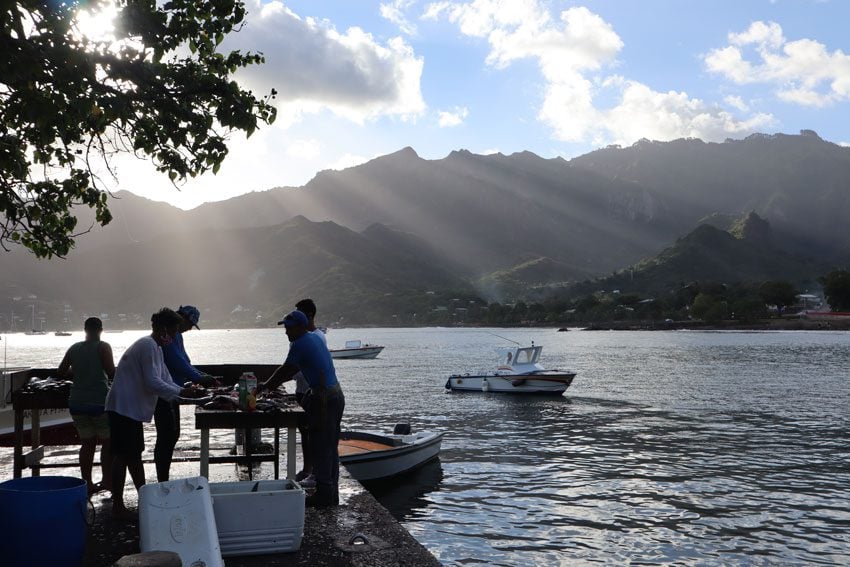 5. Search for Moby Dick in Taipivai Valley
If you thought you've mistakenly landed in Switzerland at the Toovii Plateau (#8), you'll think you've once again made a navigational error, this time arriving in the Norwegian Fiordland. The Taipivai Valley majestically meets Comptroller Bay, offering sensational views on Nuku Hiva's eastern side. In fact, you're not the only one that thinks this place looks like paradise. The great Moby Dick author Herman Melville spent a few weeks in the valley and came out with one of his first bestsellers!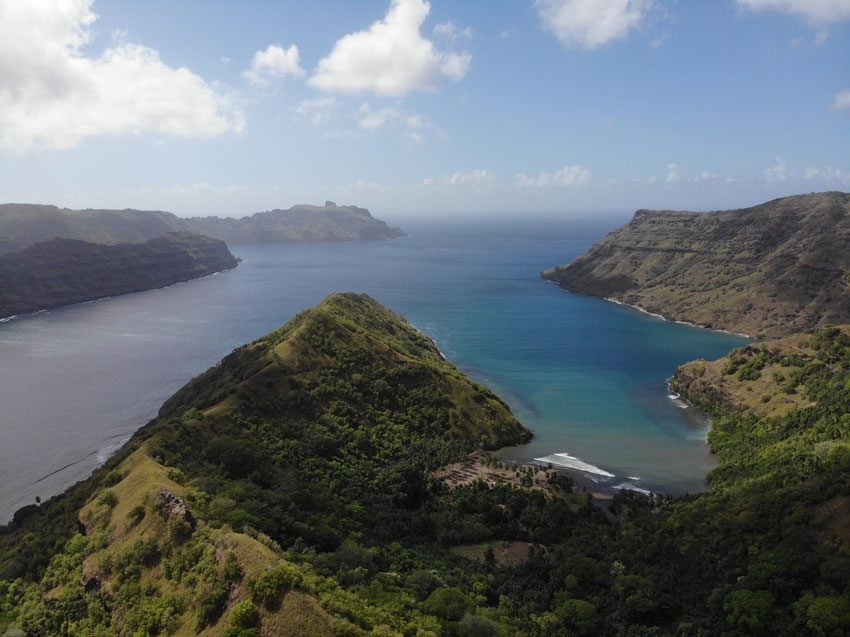 4. Hike to Vaipo Waterfall
A scenic 40-minute boat ride from Taiohae brings you to the start of the Hakaui Valley. Somewhere in this deep valley that's sheltered by the signature basaltic peaks of Nuku Hiva, cascades the highest waterfall in French Polynesia. You'll be battling mosquitoes, crossing rivers, and hiking along the ancient royal road. Just when you thought the dry season is out to get you, the Vaipo Waterfall magically glides down smoothly from one of the sharp peaks. You'll end your hike at the base of the waterfall, cooling off in a freshwater pool that so few get to dip in!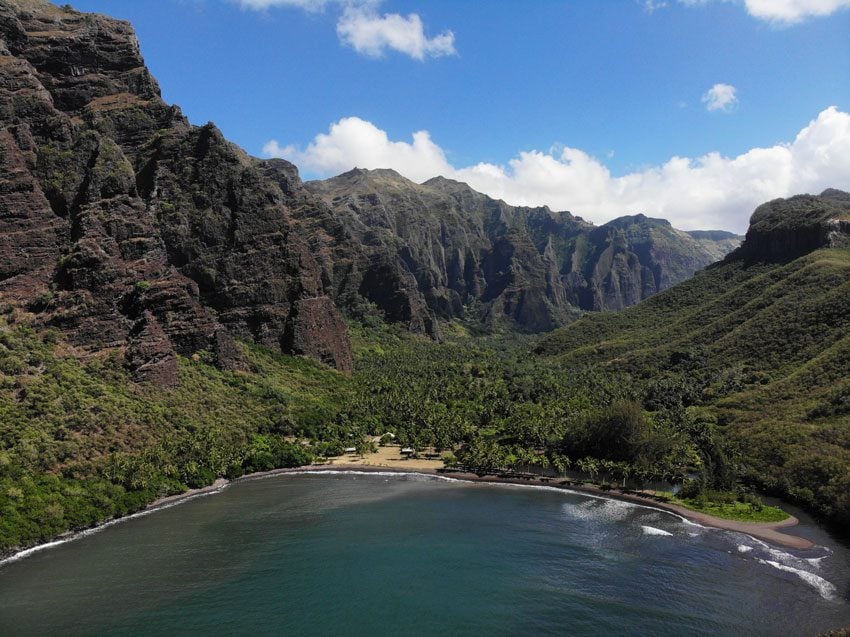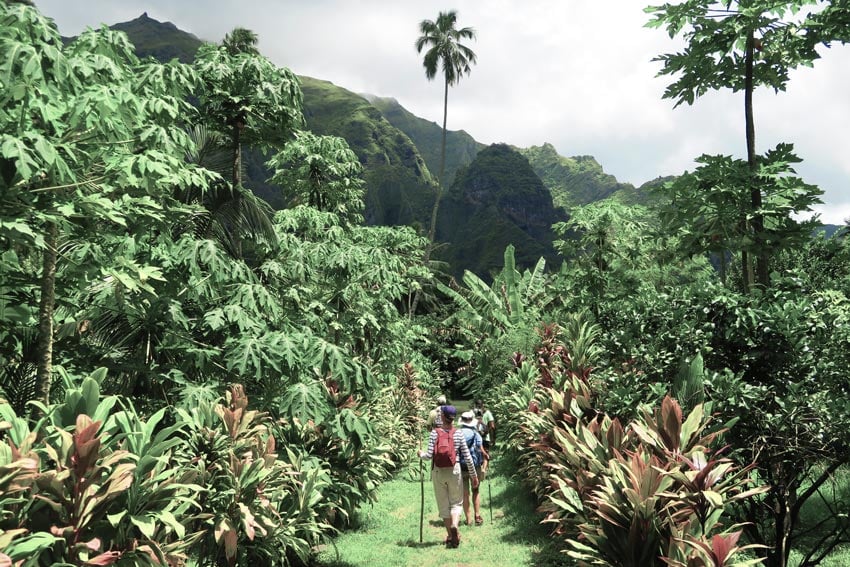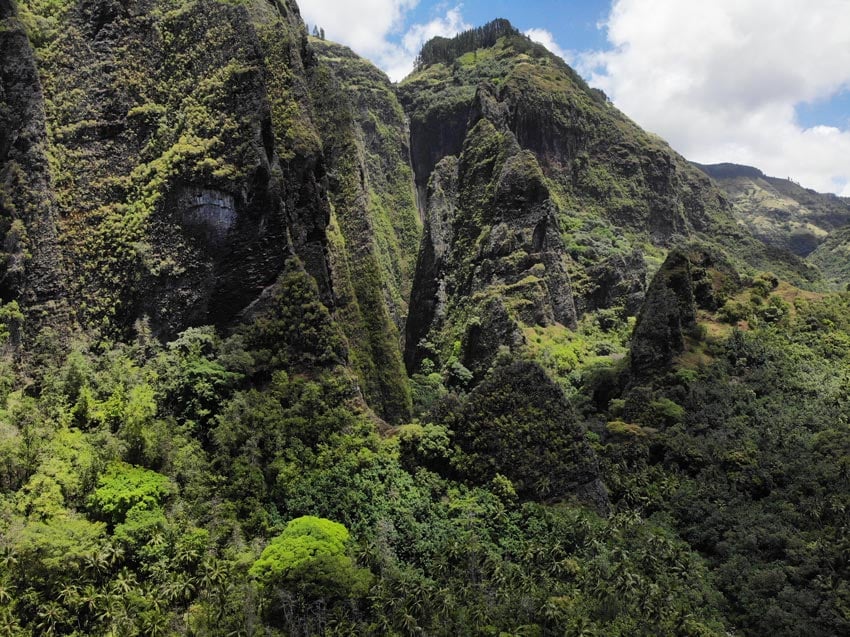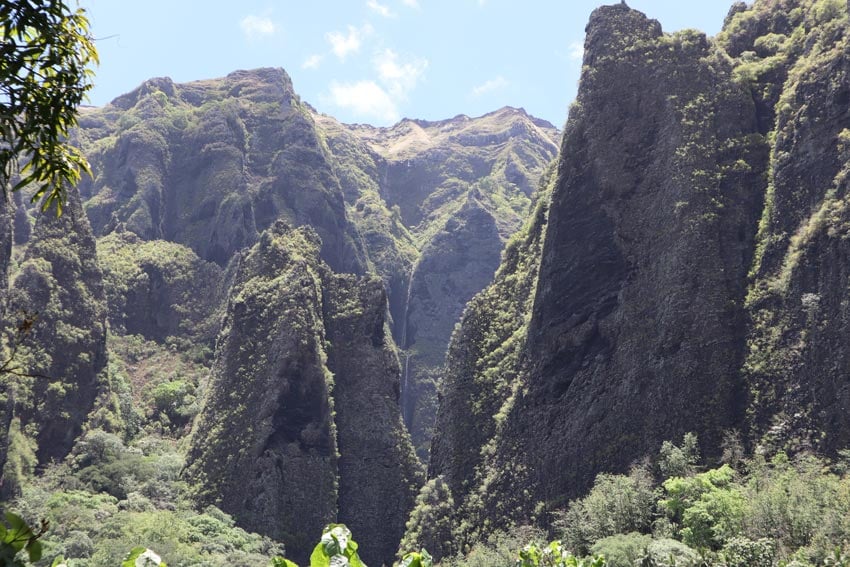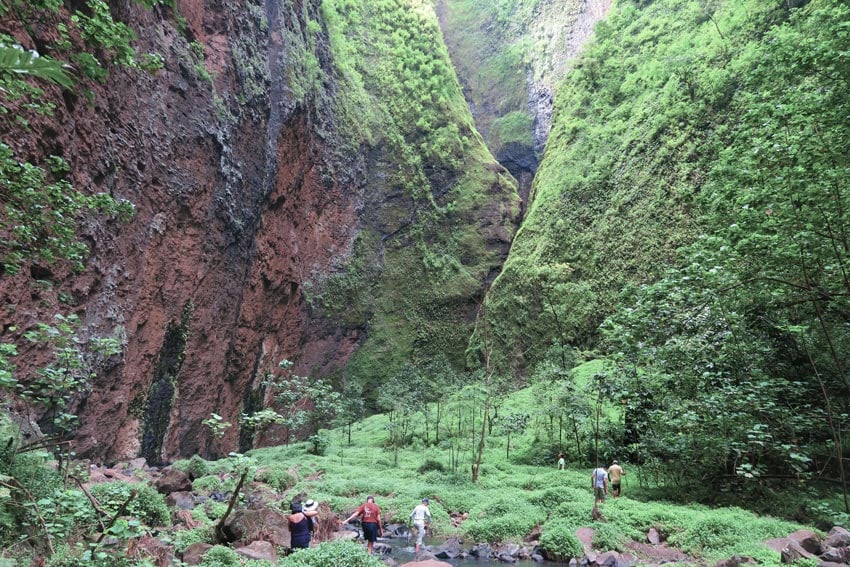 3. Spot the Virgin Mary in Hatiheu
Just when you thought Nuku Hiva couldn't get any more impressive, your 4X4 will snake its way through the mountain pass and Hatiheu Bay will make its first appearance. A real sight for sore eyes, this looks like something out of Jurassic Park! Somewhere down there is Hatiheu Village, where not much happens but copra production and church. The real treat is the beach, one of the most iconic spots in the Marquesas Islands. The black sand meets the towering cliffs you saw from above, and since 1872, the Virgin Mary protects the village from her commanding view somewhere up there!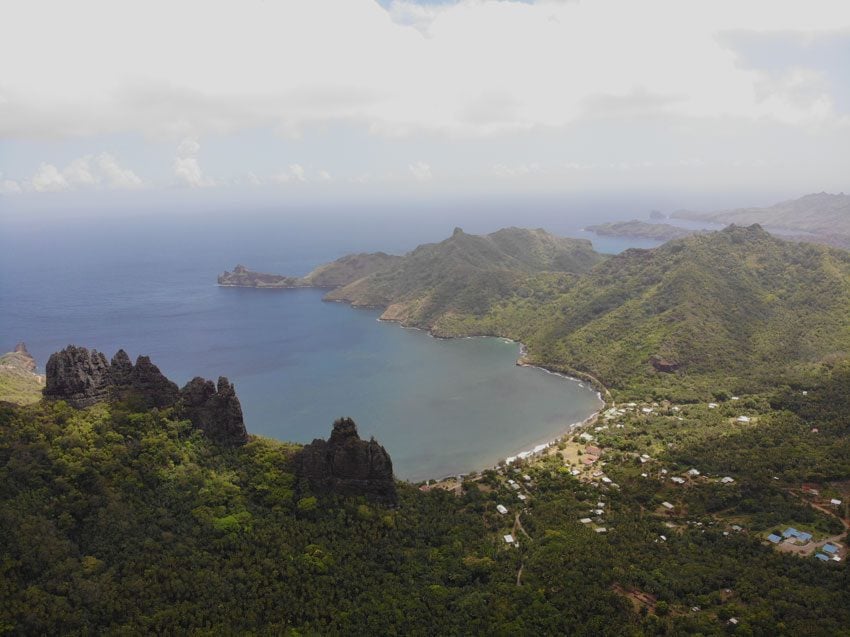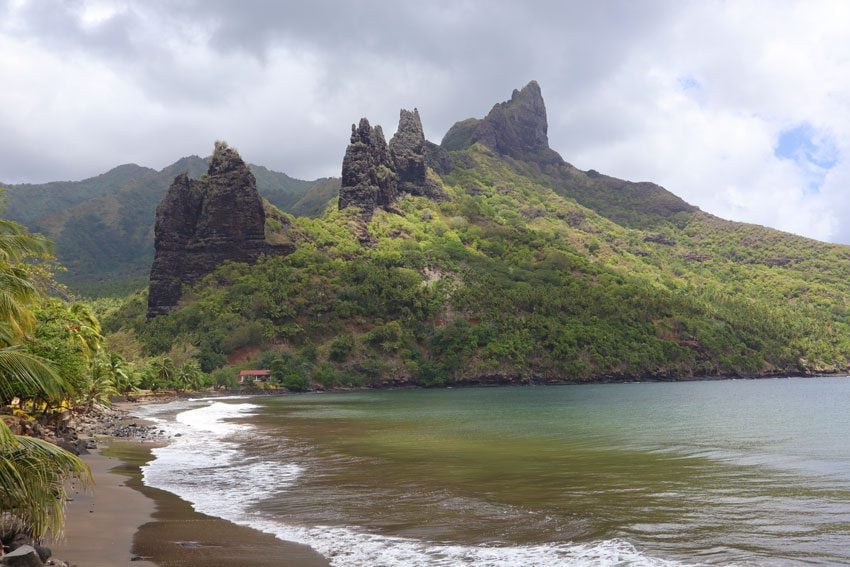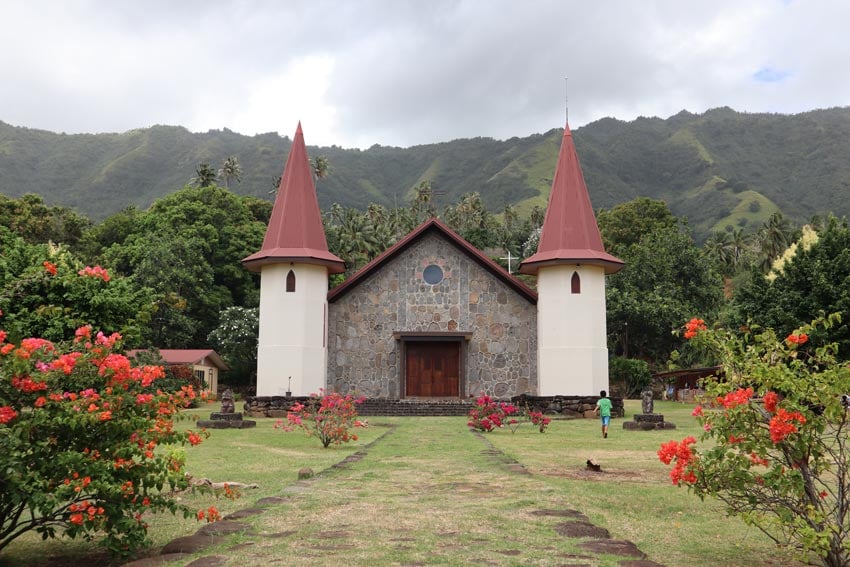 2. Feel the Mana in Ancient Ceremonial Sites
There are ancient archeological sites, and then there are the ones in Nuku Hiva. Hikokua, Kamuihei, Tahakia and Teiipoka, are all close to each other near Hatiheu. That's probably because this part of the island was once home to thousands of villagers, way back in the day. If you come here before sunset, you might be the only ones here, and things can get incredibly freaky in these mysterious sites. Walk among giant banyan trees, petroglyphs, tiki statues, and the human sacrifice stone. If you're touring with Alvane from Pension Koku'u, he might show you how sacrifices were made in ancient times and welcome you to his island with a haka dance!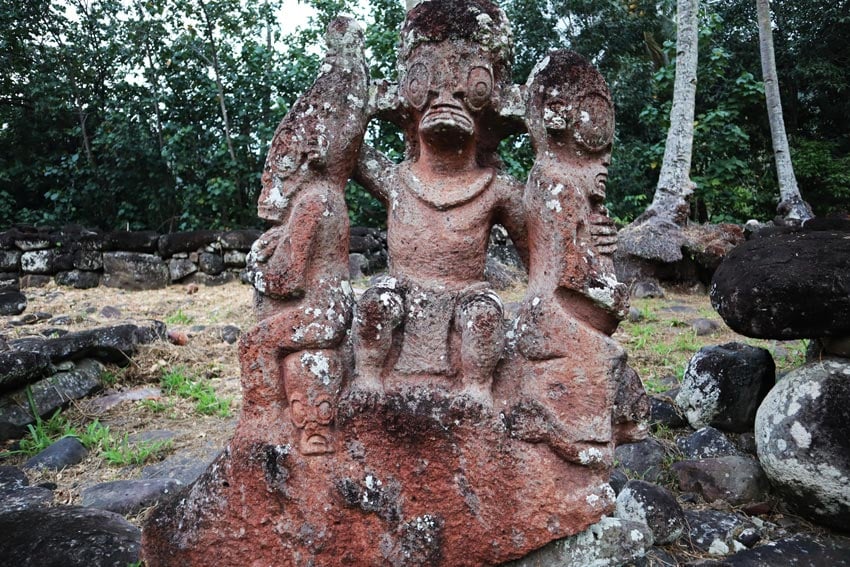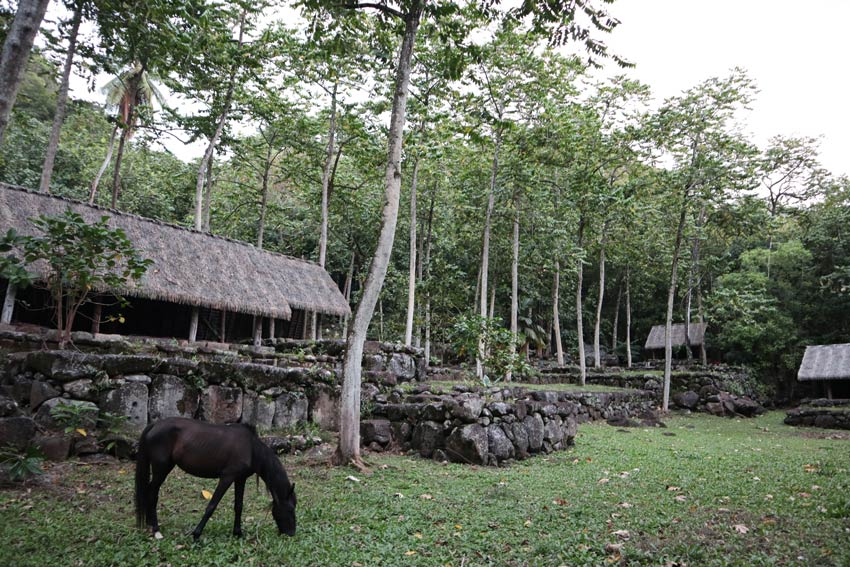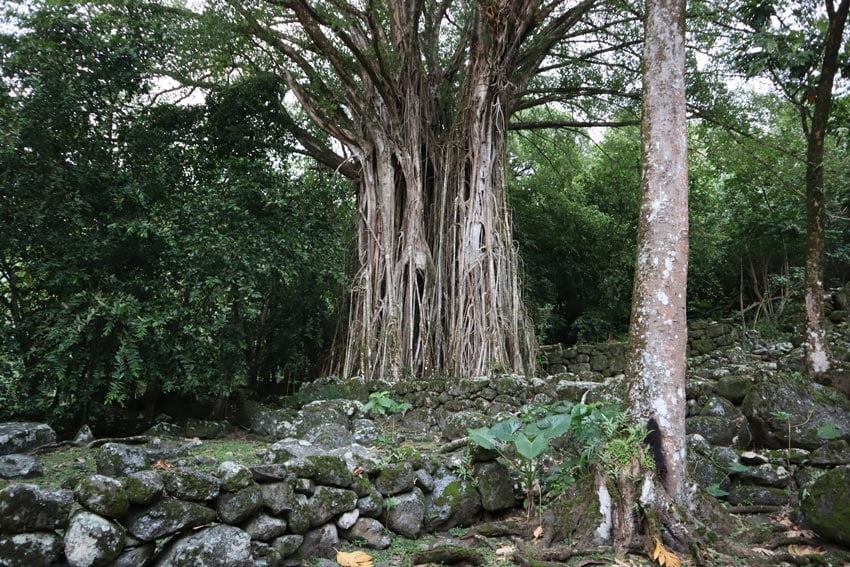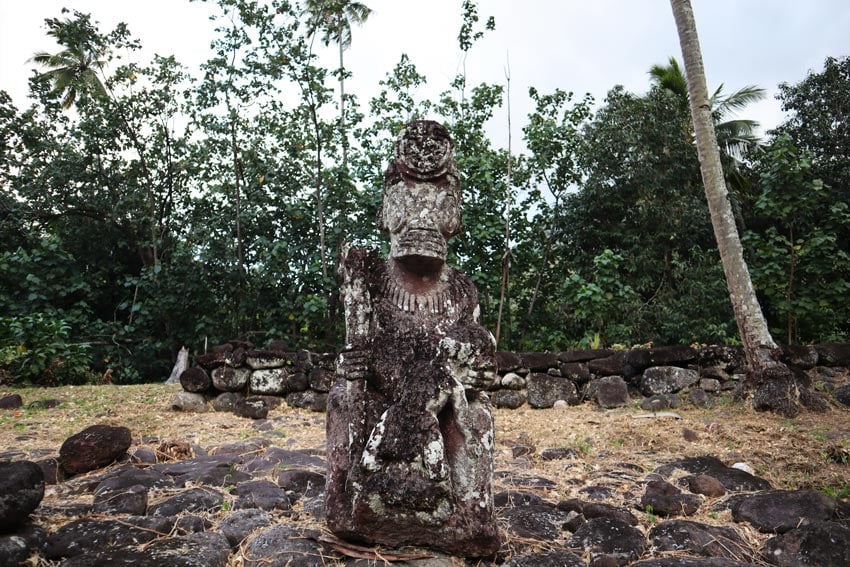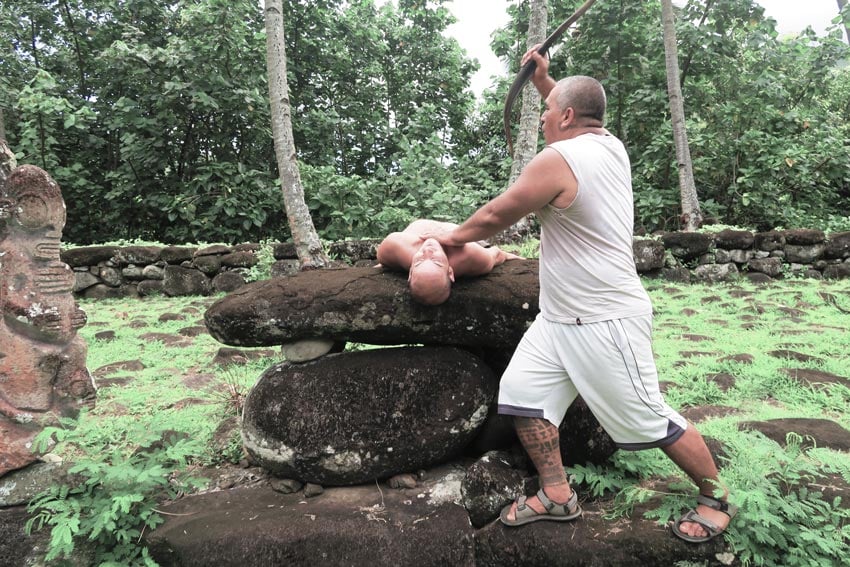 1. Go for a Swim in Anaho Bay
After a climb through the mango-covered rainforest, you'll reach the mountain pass and face a 'terrible' dilemma. Should I stay up here for a while or head down to this picture postcard of a beach. This is Anaho Bay, simply paradise! As you land on the soft sand, say hi to the few locals who live in this remote part of the already remote island. Go for a swim in the only reef in Nuku Hiva or ride the waves like back in your teenage years. Do you believe in magic now?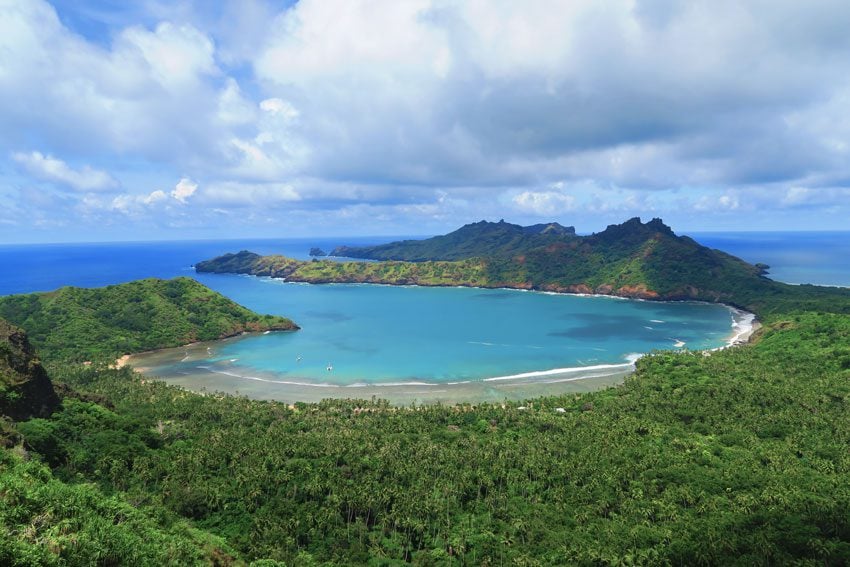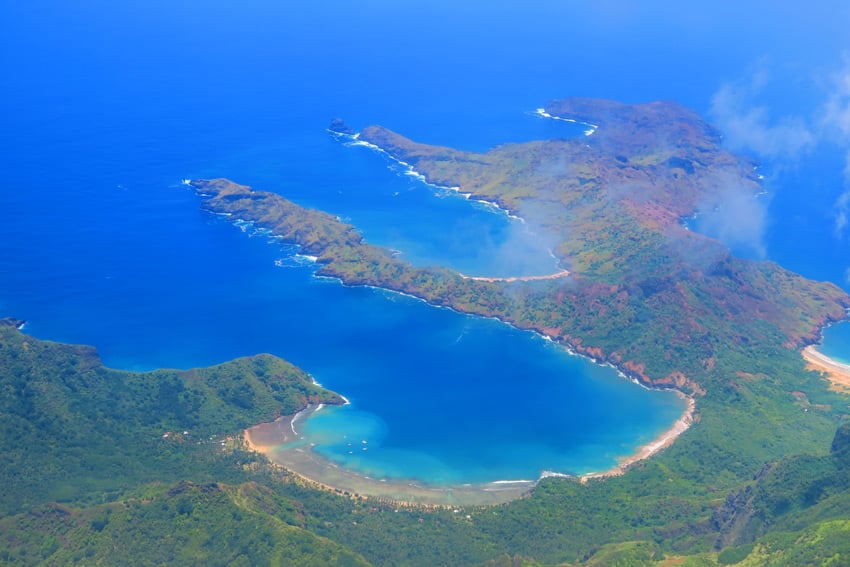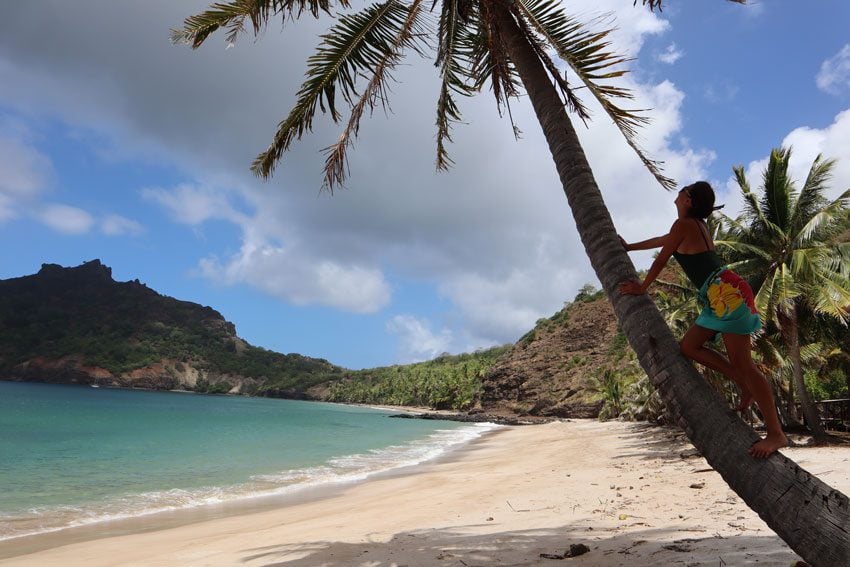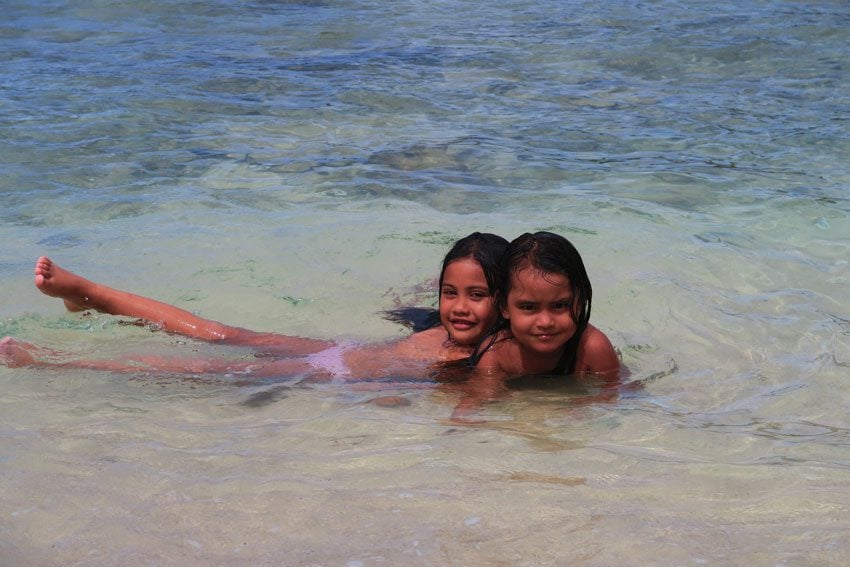 Ready To Visit?
There you have it! The top things to do in Nuku Hiva. For more information about Nuku Hiva and French Polynesia, check out these travel guides. If you're planning a trip to the Marquesas Islands, here's a 12-day sample itinerary.
Tahiti, Tailor Made!
The Islands of Tahiti are among the last places to be colonized by mankind, 118 islands, each with its unique personality.
Get expert advice and assistance with planning your trip to the destination where tropical dreams come true!