Visiting The Jacquemart-André Museum
With thousands of beautiful historical buildings, simply walking the streets of Paris feels like walking in a museum. But of course, Paris is blessed with quite a few 'official' museums that are among the best in the world. In this article, we'll explore the Jacquemart André Museum, a museum that's mostly beneath the Paris tourist radar.
Heading to Paris?
Plan the perfect trip to Paris with free and in-depth Paris travel guides, including the Best of Paris collection and a guide to all major Parisian neighborhoods.
Why Visit the Jacquemart-André Museum?
The Jacquemart André Museum offers visitors the chance to head back in time to one of Paris' 'golden ages' (that is if you were in the right class). Apart from marveling at the beautiful mansion, you'll find a fine collection of art by folks like Botticelli and Rembrandt, as well as a tempting salon de thé that's just perfect for a brunch or a delicious dessert. Pay a visit if you've already been to the "giants" of the Louvre and Musee d'Orsay or if you dislike sharing your personal space with thousands of others. The Jacquemart André Museum is also a recommended activity for a rainy day in Paris.
The Musée Jacquemart André is the former home of one wealthy couple, Édouard André and Nélie Jacquemart. The couple moved to this mansion in 1870, back when this area of grand boulevards was created by Baron Haussmann. Haussmann completely transformed the way Paris looks and among other things, cleared out many small alleys to make way for those famous tree-lined boulevards that criss-cross Paris. Jacquemart & André had no children but had an immense passion for arts, especially Italian art. Over the years, they traveled the world and collected art of all kinds to decorate their lavish mansion. When Jacquemart died, his wife carried on and when she passed away, the house along with the collection was handed over to the Institut de France – for our benefit as a museum.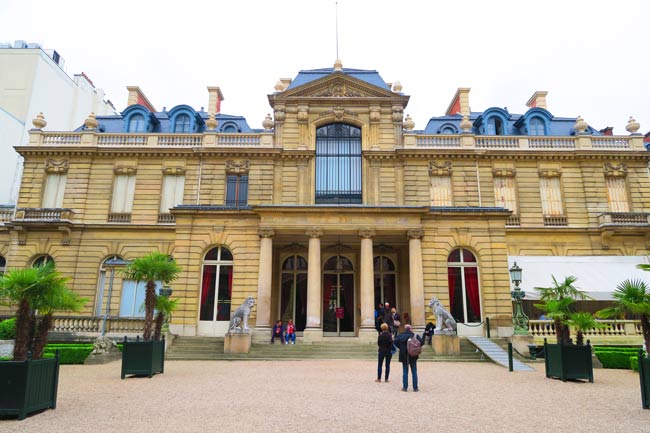 When to Visit the Museum?
The museum is open every day from 10 am to 6 pm and until 8.30 pm on Mondays and Saturdays during exhibitions. Tickets cost ~€12, which is a bit steep in my opinion but it does include a free audio guide that really sheds a lot of light on your visit. I visited on a Sunday at around 1 pm and when I left at around 3:30 pm, there was quite a queue outside so take that into account.
How to Get to There?
The museum is located in the 8th arrondissement (district) at 158 Boulevard Haussmann. There are quite a few Metro stations around here so just check out Google Maps before your visit.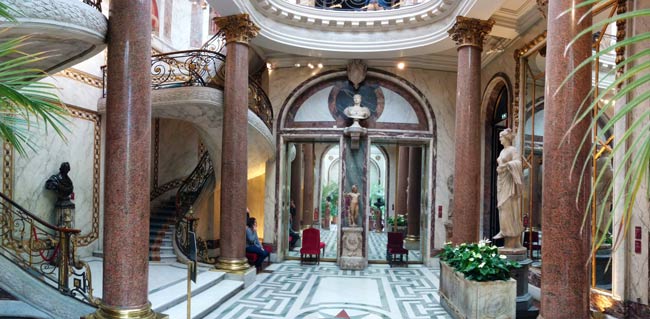 How Much Time Do You Need?
The museum has a permanent collection of the couple as well as special exhibitions (your ticket includes entrance to that as well, but not your audio guide). I would allow about two hours for the museum and if you fancy brunch or dessert (highly recommended), take that into account.
What to See at the Jacquemart-André Museum?
Let's begin our tour of the Jacquemart-Andre Museum and its various wings.
The Picture Gallery
This is where you'll start your visit. This room opens up to the Grand Salon and was intended as a 'waiting room' for guests (the couple held many large events for their friends and network). It is decorated with mostly French paintings and the goal was to prepare guests for what's to come next.

The Grand Salon
Also called the 'oval room' for obvious reasons, don't be fooled by the classic look of this room – it's pretty high-tech. The walls bordering the Picture Gallery could actually be hydraulically retracted to make for a much larger, and grander room – that could host even more wealthy folks!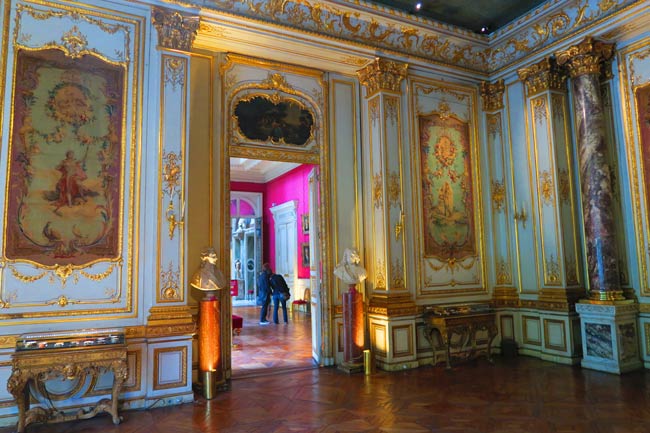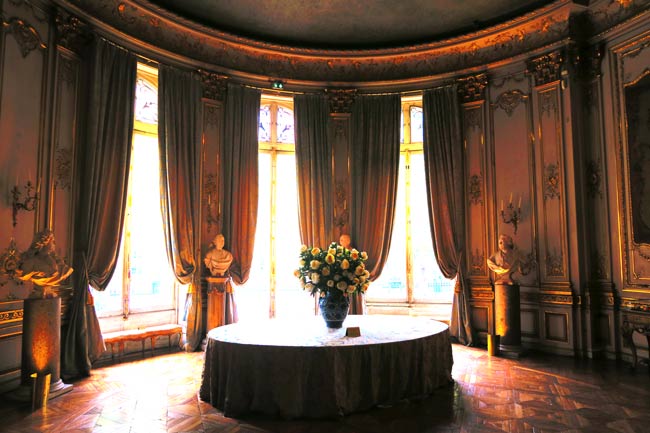 The Tapestry Room
We are now in the 'informal apartments' (the bedrooms are upstairs) and this room was used mainly for 'chilling'. To inspire the couple, 18th century fine tapestries were put up on the walls. Tapestries were very much in fashion during those times and you can find a fine collection at the Louvre so this is by no means a cheap way to cover the walls. Notice the scene portrayed in the tapestries here – these were purchased by the couple on their adventures in Russia.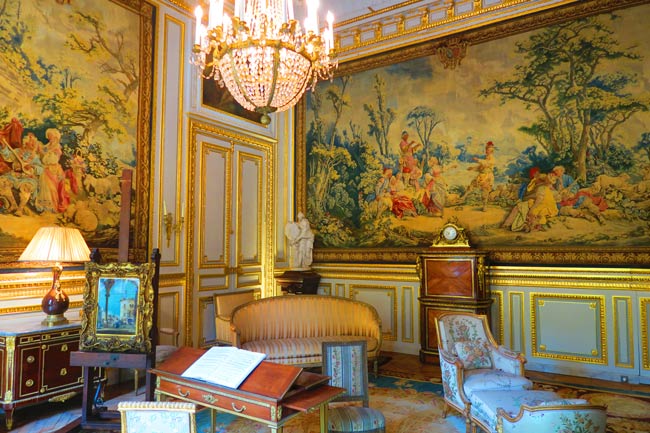 The Study
I for one would not be able to concentrate in such a beautiful room but that's just me. This room was also used for private 1:1 meetings with visitors and is decorated with some of the couple's favorite paintings.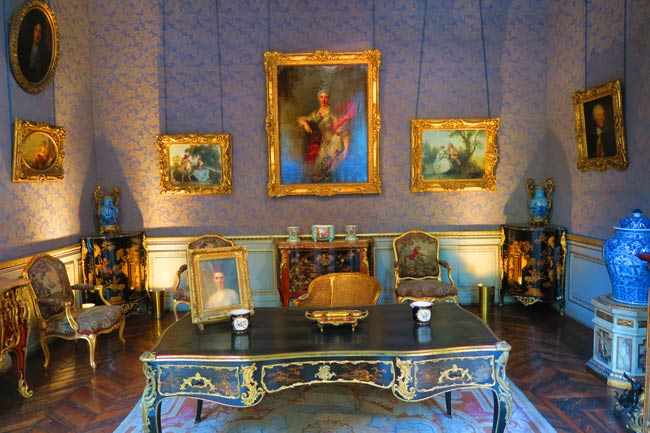 The Library
The library used to be Nélie's bedroom but was later converted to the couple's library as it's the most secluded room in the mansion. Most of the old books have been removed but what's still here are ancient Egyptian artifacts and Dutch paintings, including a few by none other than Rembrandt. I told you this couple had good taste!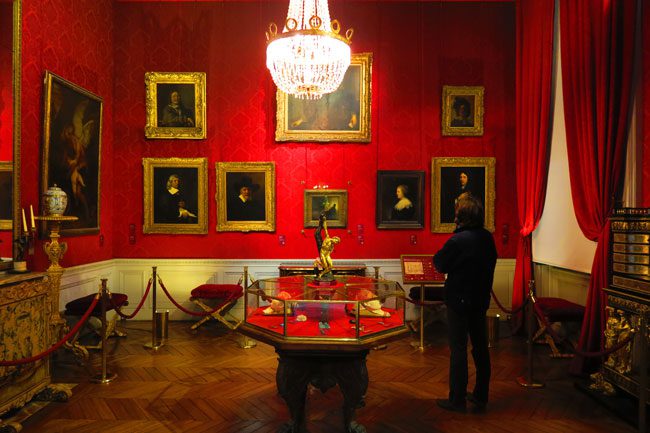 The Smoking Room
This is where the men retired to after dinner to do some business. It's got a more Oriental feel to it, which fits in with the room's purpose.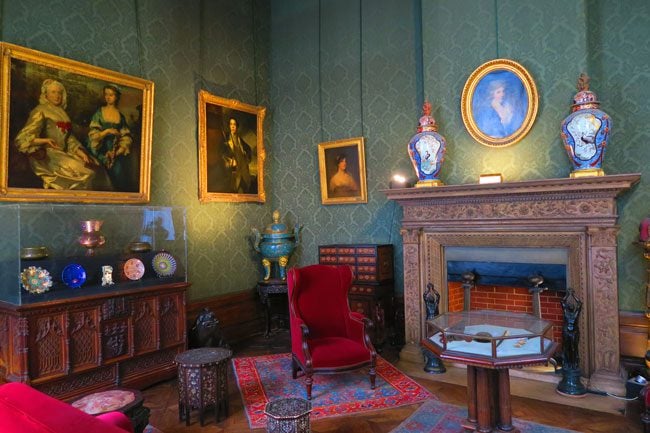 The Music Room
If you haven't been 'wowed' by now, this is where things start to get interesting. This room was meant for dancing. The orchestra would be on the top floor and guests would obviously be enjoying themselves down below. The room is also decorated with beautiful paintings and one impressive painted ceiling.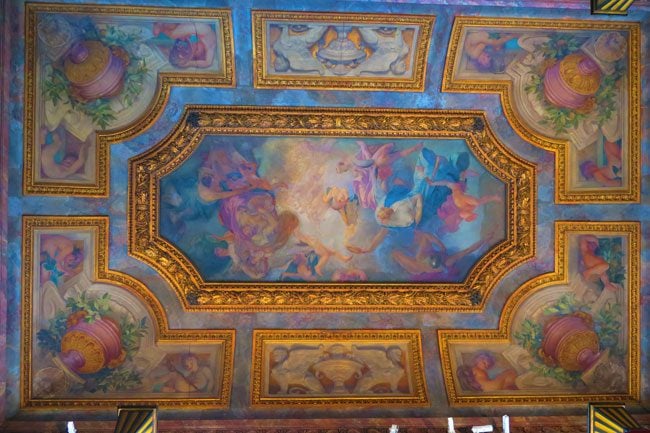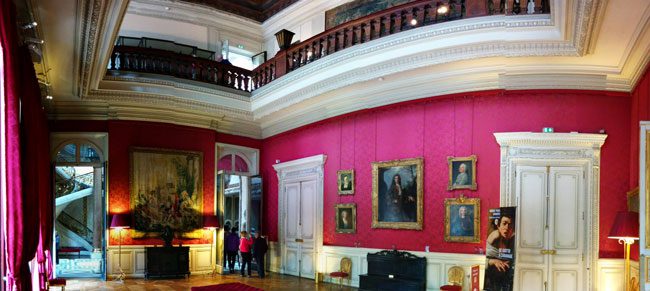 The Winter Garden
Jacquemart & André really knew how to build a climax and we're almost there. The winter garden was meant as a place to take a break from dancing (and it's also where the smoking room is). Influenced by the winter gardens of English mansions, you can begin to sense the Italian influence from this room onward. Everything is pretty much decorated in glass and marble. You can't miss the Grand Staircase in this room which leads to the top floor. This staircase is a real piece of engineering marvel, a double staircase consisting of marble and iron – super impressive.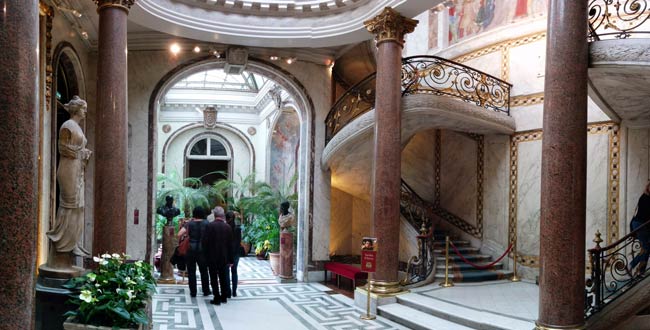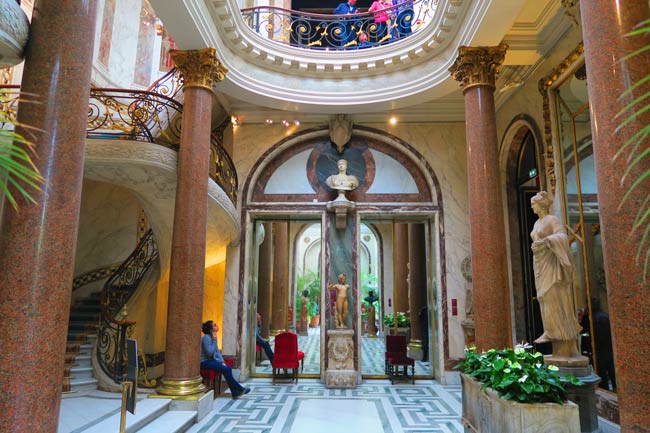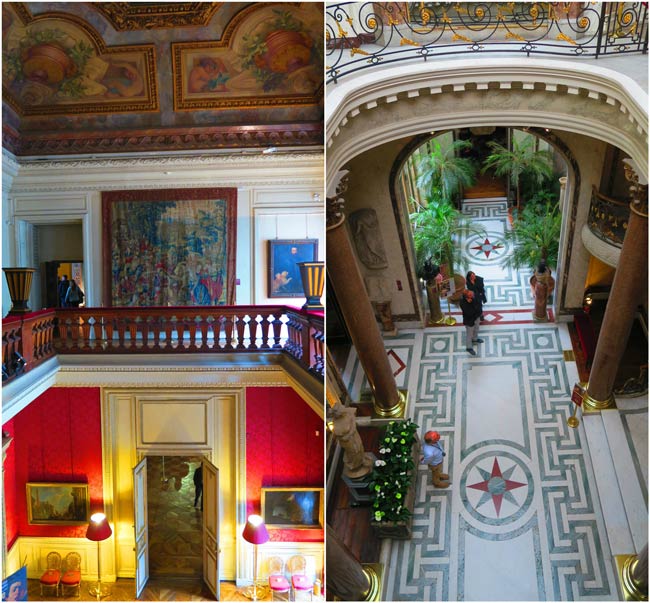 To top everything off, as you ascend the Grand Staircase, you reach Tiepolo's Fresco. Jacquemart commissioned the famous Italian painter to put the finishing touches on this part of the house. The fresco depicts Henri III returning from Poland via Venice, to take the throne from his brother Charles IX.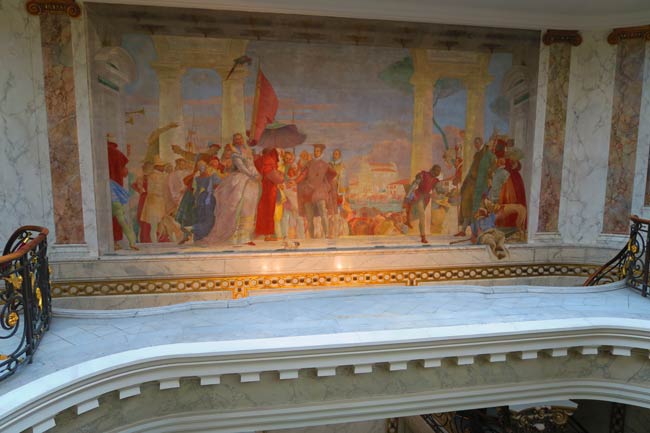 The Venetian Gallery
We are now in the 'Italian Museum' and this section of the house showcases the couple's fascination with Italian fine art. This room has a very unique ceiling and mostly religious art brought over from Venice.
The Sculpture Gallery
This is perhaps the most impressive room in the entire museum. The room was intended as André's workshop but she gave that up in favor of more space to house the Italian art that became the couple's focus. Not bad ah?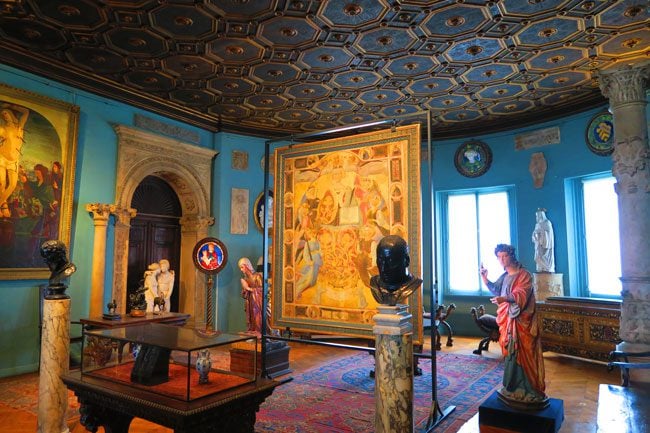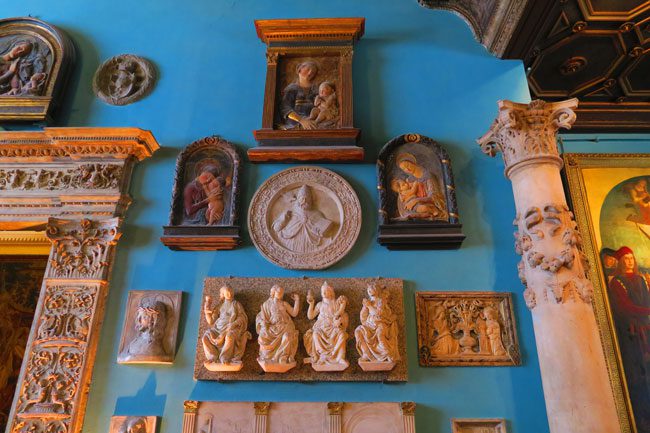 The Florentine Gallery
In an effort to beef up the presence of art from Florence, this room was devoted to art from this part of Italy. In here, you'll find works by Botticelli and Uccello. The lighting in this room really brings to life the wonderful colors in both the paintings and furniture.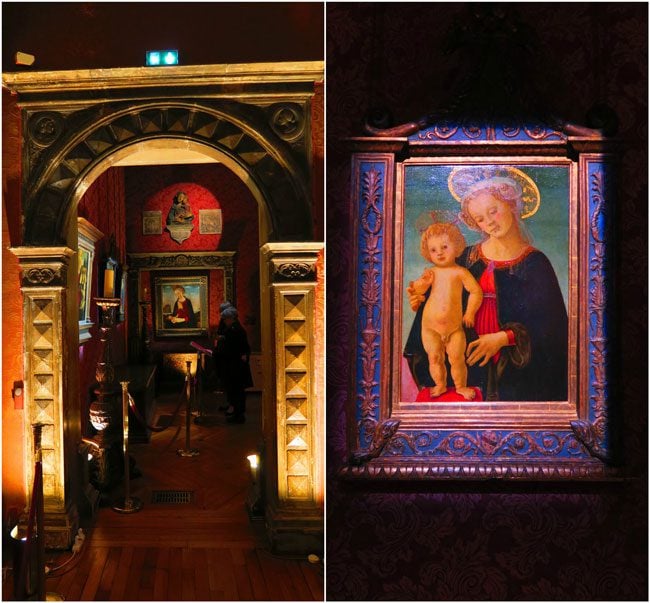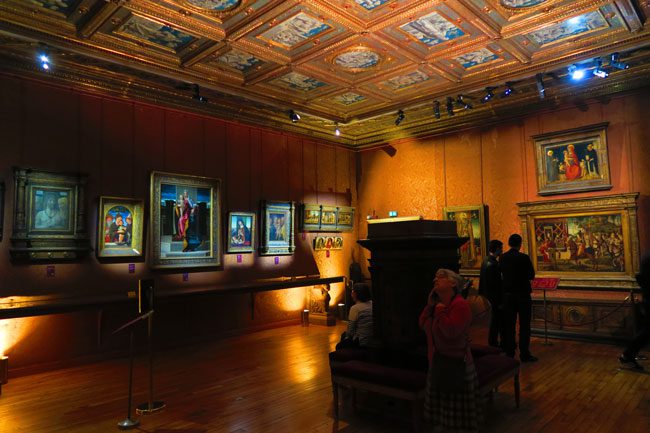 The Private Bedrooms
I'm pretty sure it was common for a couple to have separate rooms in those days (if they could afford it, of course). In this part of the mansion, you'll get to see how Jacquemart & André pampered themselves when they weren't entertaining guests or roaming the cities of Europe in search of art.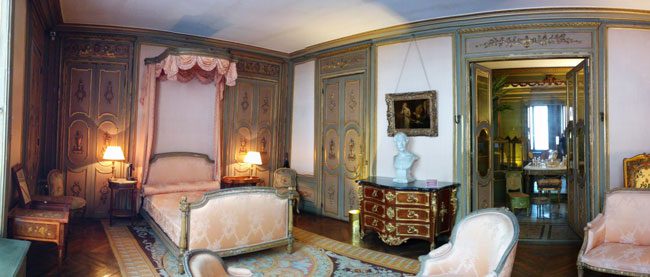 The Salon de Thé
Up until now, you saw how Jacquemart & André lived as aristocrats. But just as you're about the leave the museum, you get a chance to experience that for yourself. Housed in the former dining room is a grand 'tea hall'. It's a great place for brunch and the desserts are to die for!
Brunch is not super cheap here, as you would expect – but the salads and sandwiches looked really good and were huge! For dessert, I would recommend a pastry of your choice + some exotic tea for €11.50. Overall, it's a great experience so save some room and enjoy!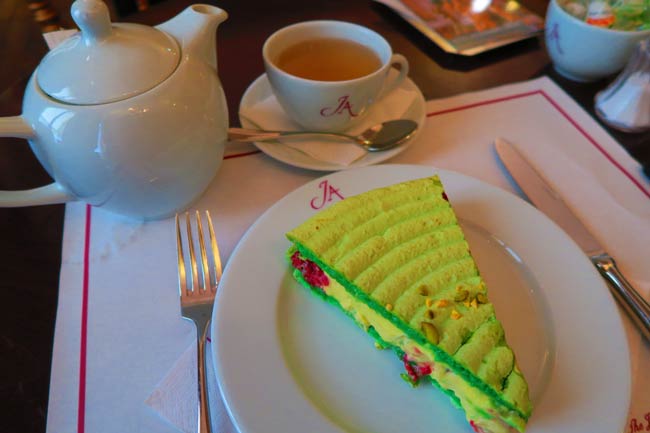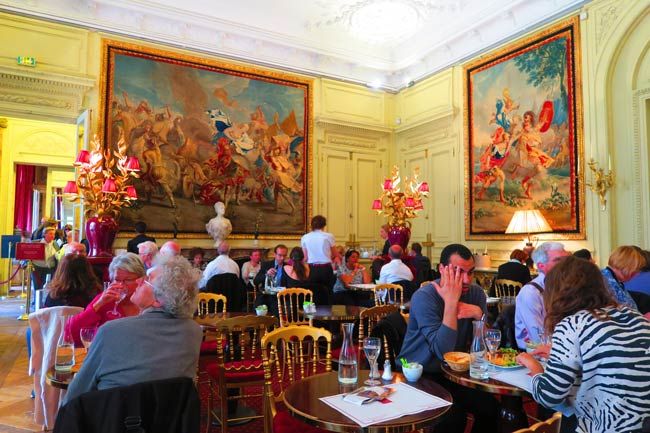 In Conclusion
Visiting the Musée Jacquemart-André was a real pleasant surprise and I am so glad I visited. It's definitely not a must-see in Paris if you are a first-time visitor but if you like museums, are interested in seeing how the wealthy Parisians lived back in those days, or are just interested in art – this is a great choice. It also makes for a great rainy day itinerary in Paris and can be combined with a visit to a few nearby attractions. I do feel that the entrance price is quite steep, especially when the Louvre & the Musée d'Orsay cost about the same.
For more history, culture, and architecture – head over to La Madeleine. This is one of the most impressive structures in all of Paris and though a church today, was not originally designed to be such. Inside, you'll feel super tiny and if you're lucky, you might be treated to a free concert!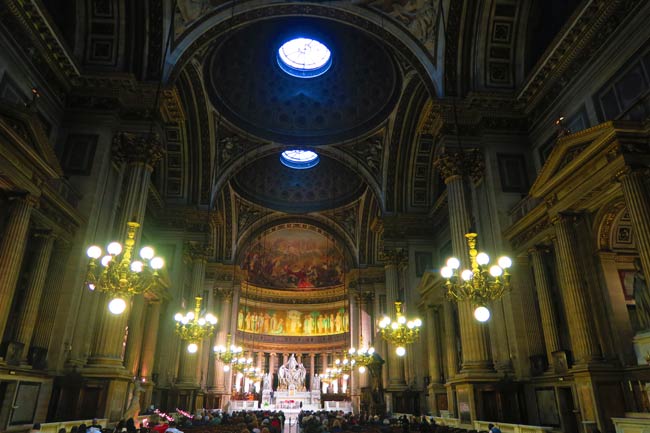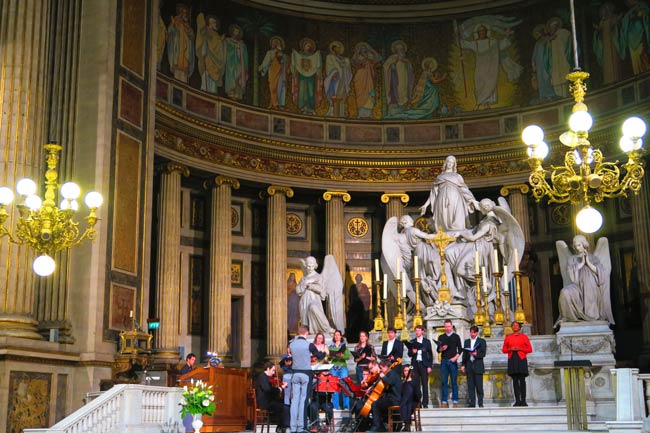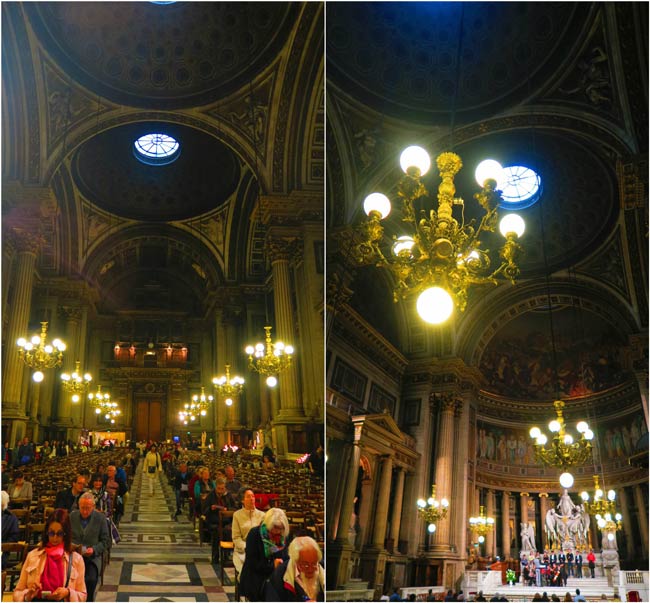 If you've had enough of the arts (and churches), you can head over to Gallery Lafayette and Printemps, where you'll find everything your heart desires. If you're not impressed by the Louis Vuitton bags, you'll certainly be impressed with the architecture of these iconic Parisian department stores (Printemps has an amazing terrace with 360-degree views of Paris) .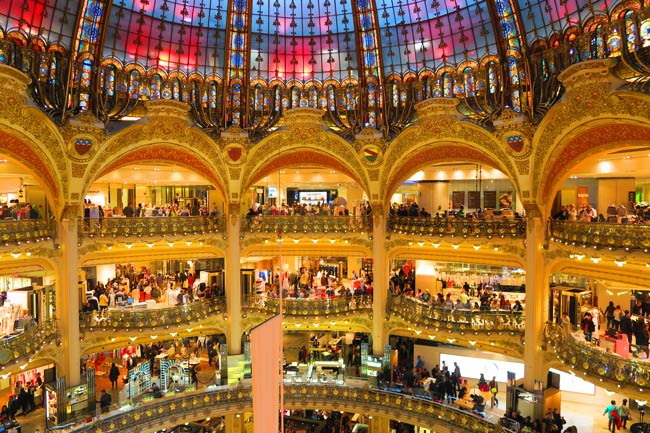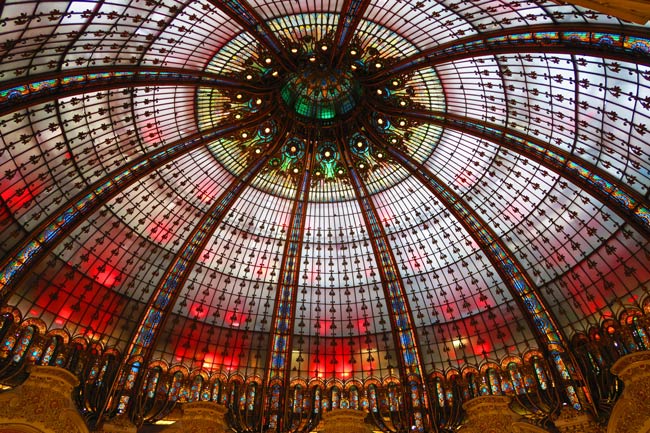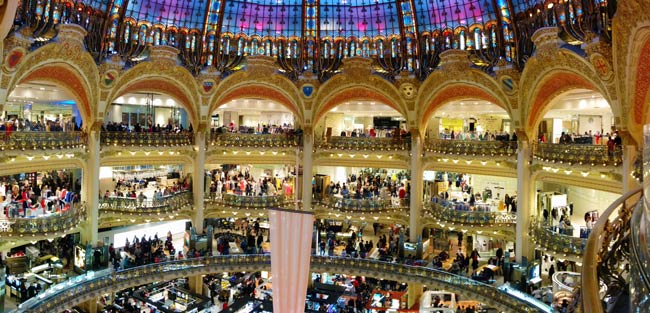 What's Next?
Plan the perfect trip to Paris with free and in-depth Paris travel guides, including the Best of Paris collection and a guide to all major Parisian neighborhoods.