Part 2: Moorea (4 Days) Or Marquesas / Austral Islands (7 Days)
We'll now split the itinerary into a couple of options. For those looking for more fun in the sun and the 'classic' South Pacific holiday, continue to neighboring Moorea (Option A). Those seeking to focus on nature and culture, head to the distant Marquesas Islands or the southern Austral Islands. for the time of your life. This detour off the beaten track brings you to remote islands but will necessitate devoting an entire week (Option B).
Option A: Moorea (4 days)
Moorea is just 30 minutes by ferry from busy Papeete. Once you land on its shores, you finally start to fully unwind and adjust your biological clock to "island time".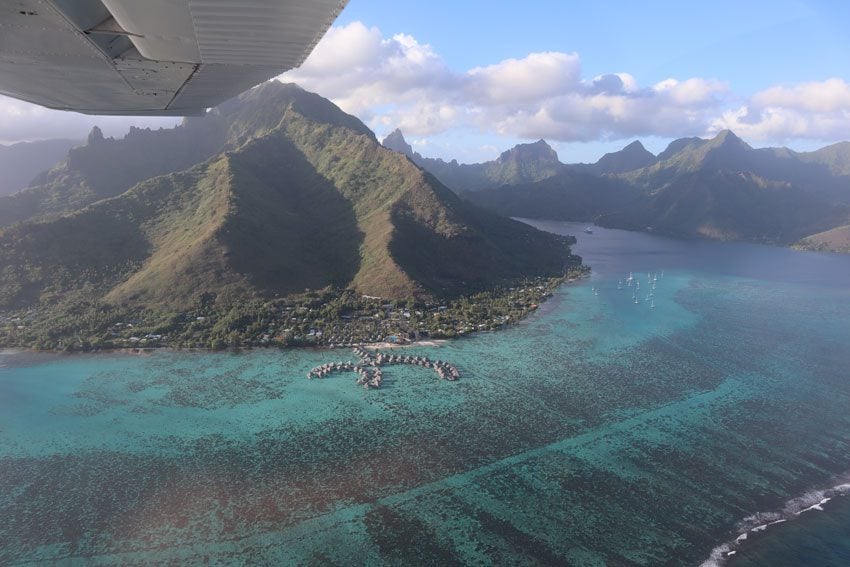 Where to Stay in Moorea?
Moorea is one of the most visited islands in French Polynesia and as such, it offers a wide range of accommodations to suit all budgets. The best part of the island to base yourself at is somewhere between Haapiti and Papetoai. Here, the lagoon is wide and the sunsets are to die for. Avoid the south end of the island as it lacks any major attractions or dining options.
Resorts: the Hilton Moorea is the best resort on the island. It's currently the only five-star resort in Moorea. It's located at the foot of Mount Rotui and offers splendid views and good snorkeling. Next up is the Sofitel Moorea which will soon upgrade to a five-star category. It's located on the east coast on sandy Temae Beach. After the closure of the InterContinental Moorea in 2020, the Manava Beach Resort is the remaining option. It's conveniently located just outside Maharepa, the largest village in Moorea. At some point, the grounds of the former InterContinental will house a new resort.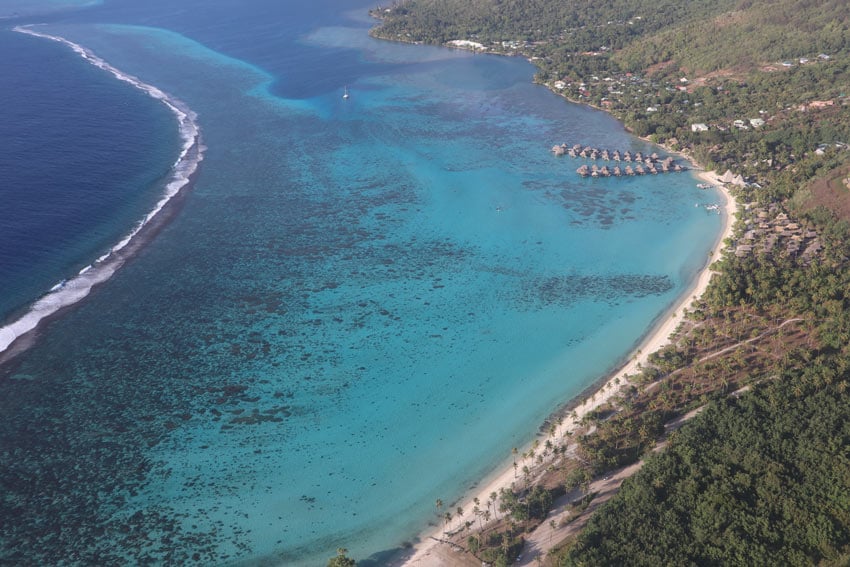 Pensions: there's a large selection of pensions and beach lodges in the prime areas of the island. Pensions range from simple accommodation to pampering "boutique" style lodgings. My top recommendations include Moorea Beach Lodge, Moorea Island Beach, Moorea Green Lodge, Pension Poerani, and the family-friendly Linareva Resort (not actually a resort). Unlike pensions on other islands, most of Moorea's pensions do not offer half-board stays so you'll need to go out for dinner.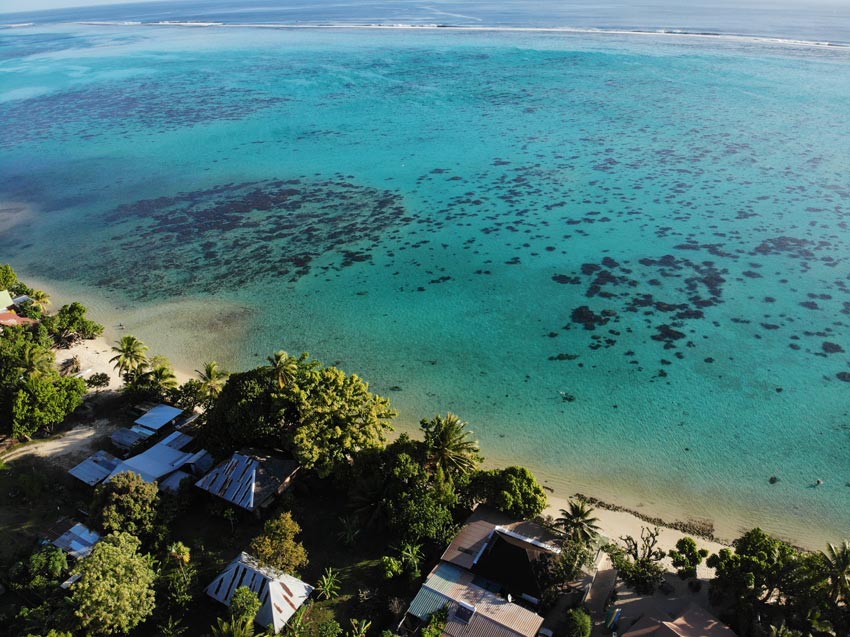 Hotels: this rare category is somewhere between a resort and a pension in terms of offered services. In Moorea, the Hotel les Tipaniers is the best choice. It's popular with families and lies on arguably the best public beach on the island. It has a beach restaurant, a dive center, and boat rental. The twin islets (motu) are just a short kayak paddle away. The beach is great for swimming, snorkeling, and kitesurfing. Another option is Hotel Hibiscus which offers both garden bungalows as hotel-style rooms.
Here's a list of all Moorea accommodations which you can book online.
4 Days in Moorea
The best way to explore Moorea is with your own set of wheels. The island has so many interesting sites, beaches, and places to eat, that it would be a shame to be restricted to a small area or to have to rely on guided tours, though there are plenty of those as well.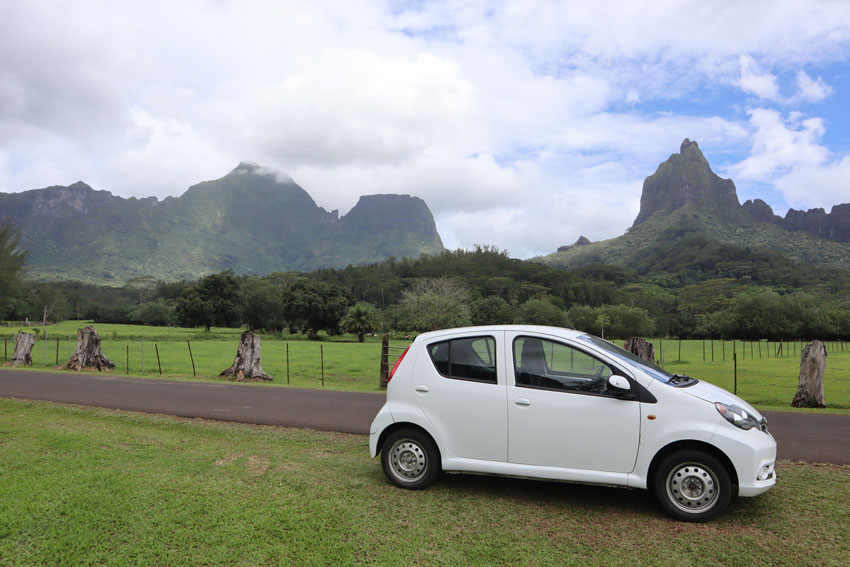 From the air, Moorea resembles the shape of a heart, thanks to its signature twin bays carve liked fiords into its northern coast. Opunohu and Cook's Bay provide some of the most stunning scenery in the South Seas. In fact, Captain James Cook mentions Moorea as one of his favorite anchorages in the Pacific. Moorea offers a wide range of activities that suit every traveler's needs, preferences, and desires. From high-end luxury resorts to family-owned pensions, from thrilling hikes to white sand beaches and from lazy snorkeling to world-class scuba diving, you could easily spend a week in Moorea. Be sure to drive to the Belvedere scenic lookout, climb or join a guided tour to Magic Mountain, snorkel and chill on one of the island's public beaches.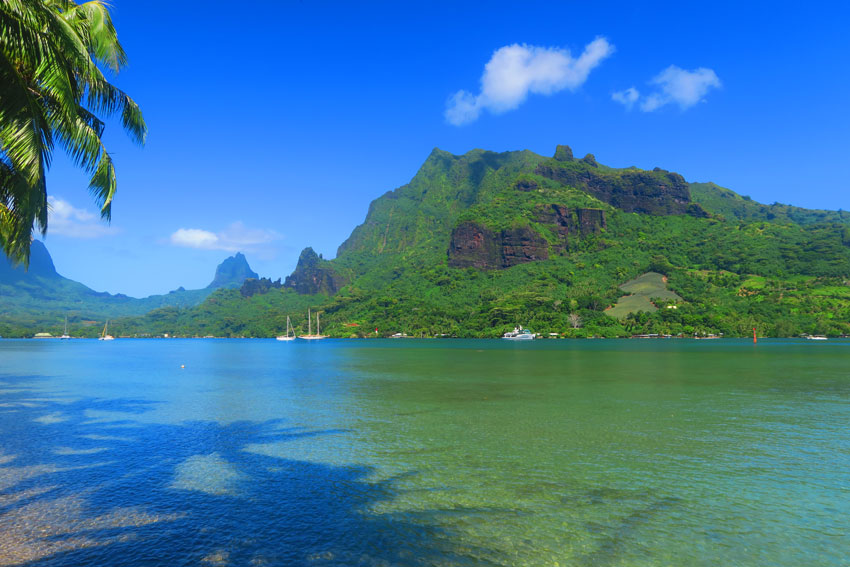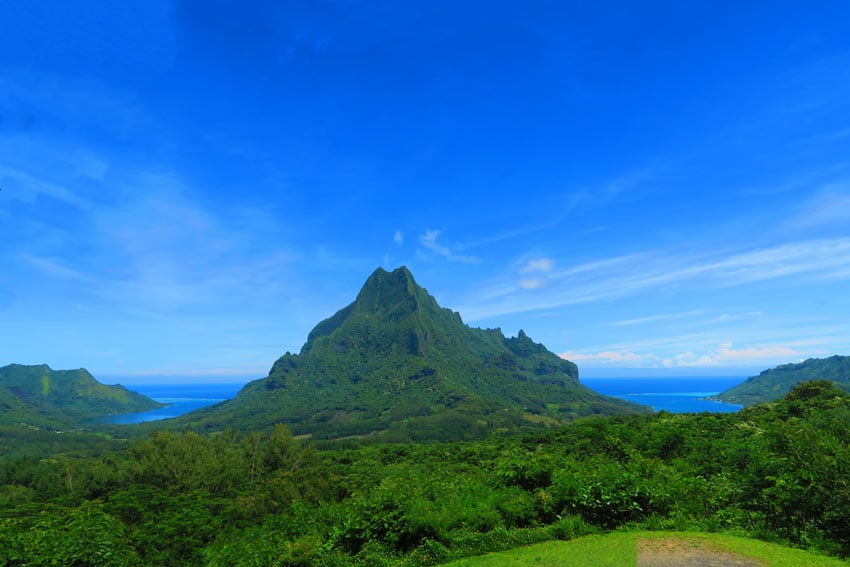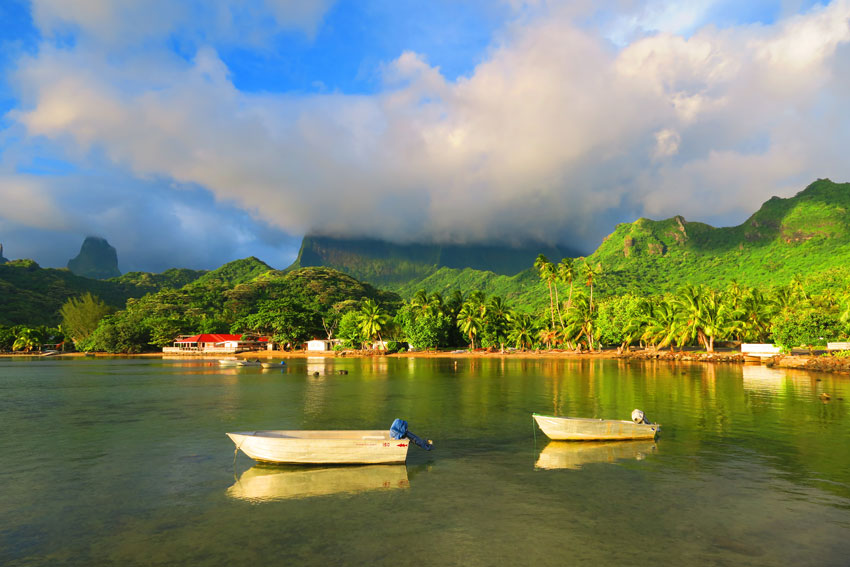 Moorea is also a popular scuba diving destination but if you'll head to the Tuamotu Atolls (see further in this sample itinerary), it's best to save the diving for later. Moorea is also home to some of the best hikes in French Polynesia. Some hikes can be done on your own but some require a guide for your own safety.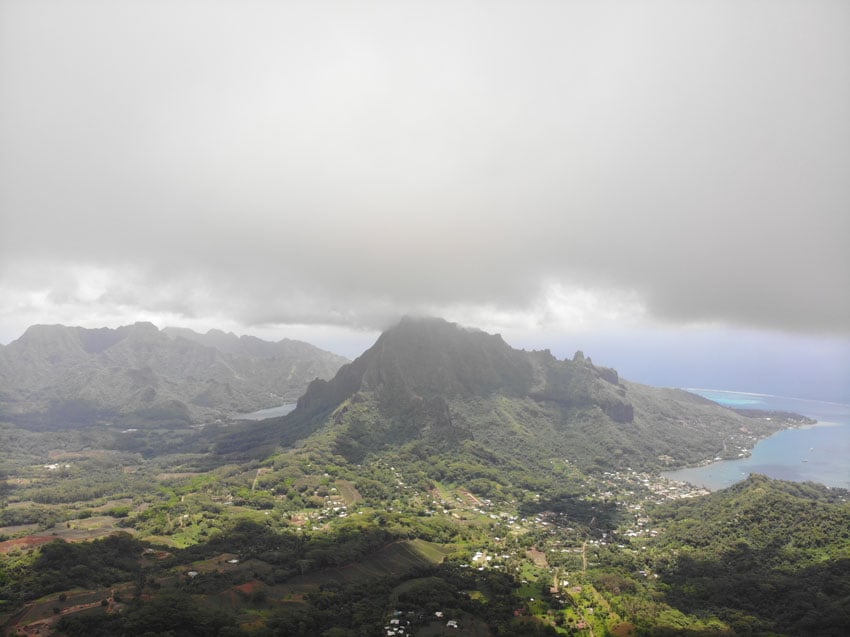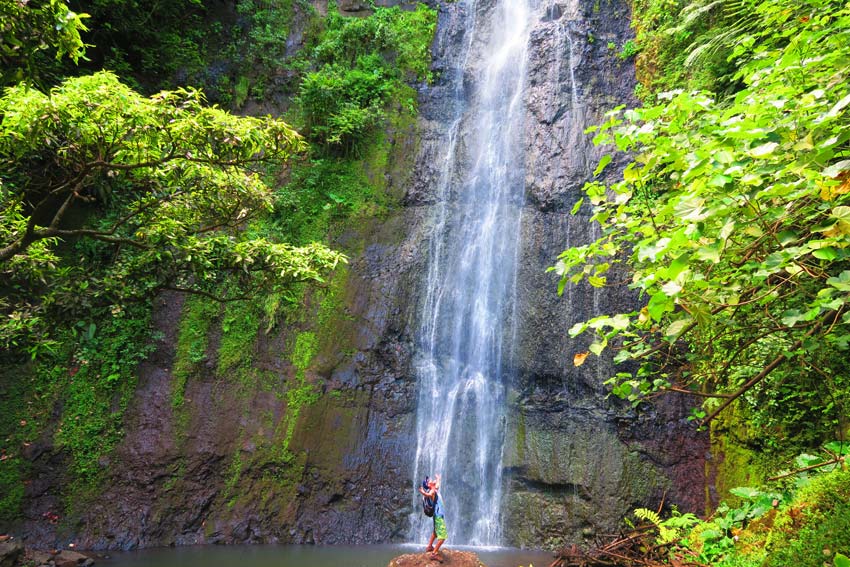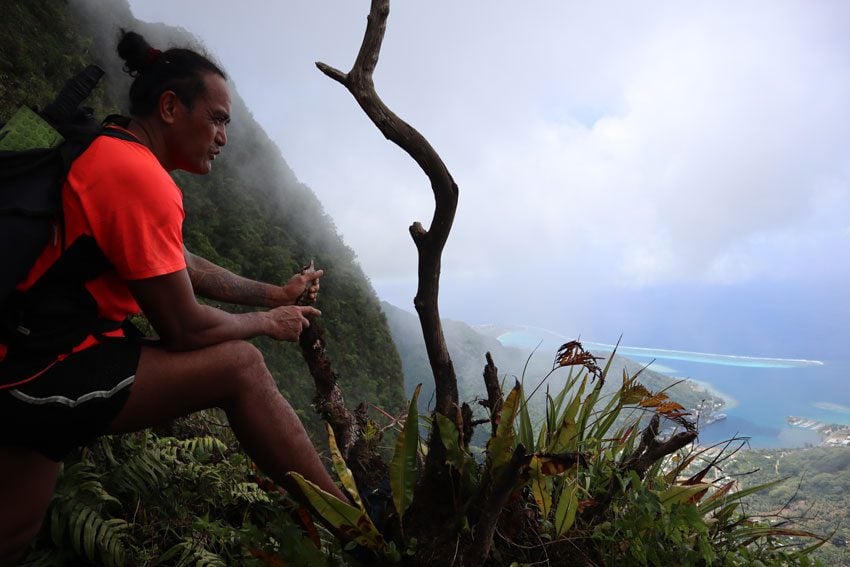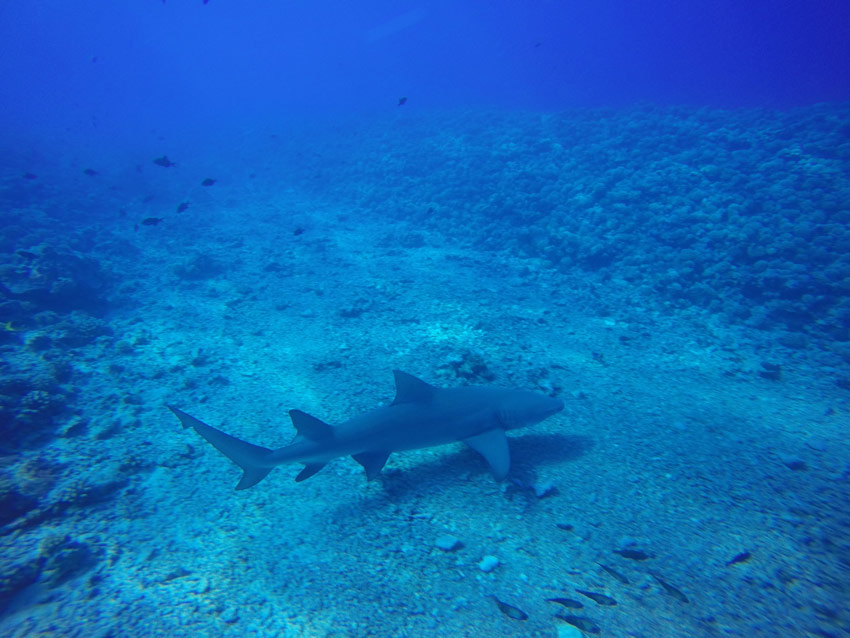 Option B: Marquesas or Austral Islands (7 Days)
The Marquesas Islands form the northernmost archipelago in French Polynesia while the Austral Islands form the southernmost extreme. Both require relatively longer flights and are just about as remote as you can go in shorts and a t-shirt. Due to the high cost of flights and the diversity of islands within each archipelago, it's best to dedicate a full week to either option. You'll be able to visit two islands in each archipelago during this week.
The Marquesas Islands
These high volcanic islands have no protective reef, offering the few visitors who make it here wild natural beauty beyond imagination. The most well-connected islands are also the largest: Nuku Hiva in the north and Hiva Oa in the South. Over the course of a full week, you can see all the major highlights on these two islands, but don't expect to be doing any form of relaxation. If those two stops aren't as off-the-grid as you're looking for, you can swap one island (I recommend Hiva Oa) in favor of Ua Pou.
Nuku Hiva
In Nuku Hiva, stay with Alvane and Claudine at Pension Koku'u or pamper yourself with a stay at Le Nuku Hiva (formerly Keikahanui Pearl Lodge). The 90-minute scenic commute from the airport to the picturesque bayside village of Taiohae is an experience of its own.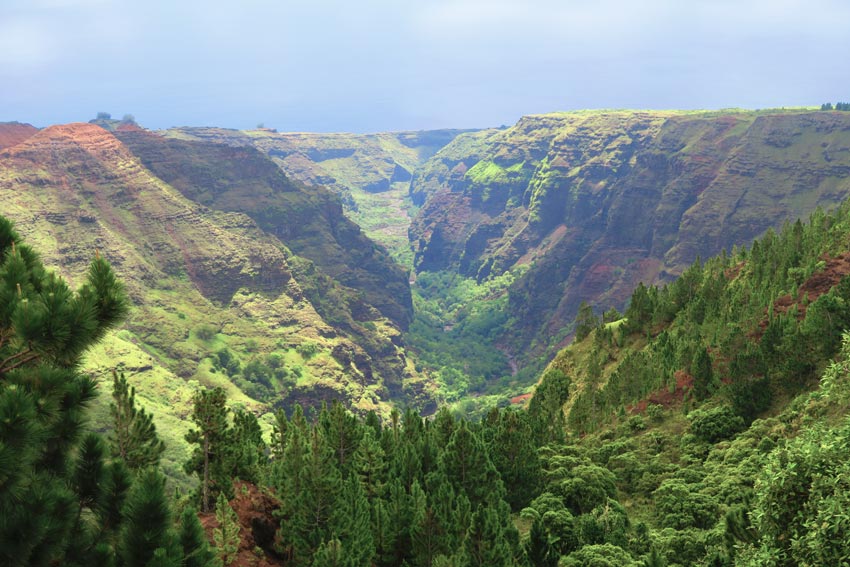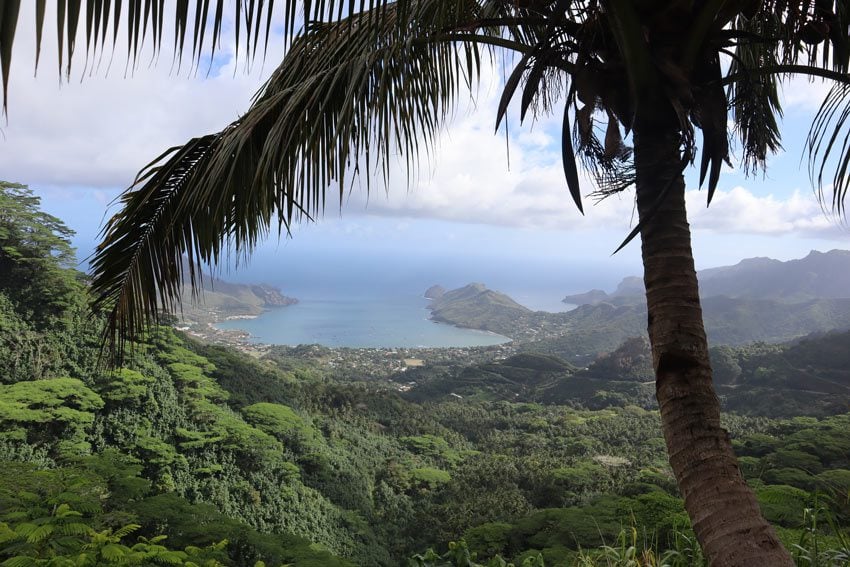 On your next days, hike with Ana and Tangy from Cannibal Art in the Hakaui Valley in search of the Vaipo Waterfall, pause for panoramic views above the Taipivai Valley, visit the archeological sites near Hatiheu and hike to Anaho Beach.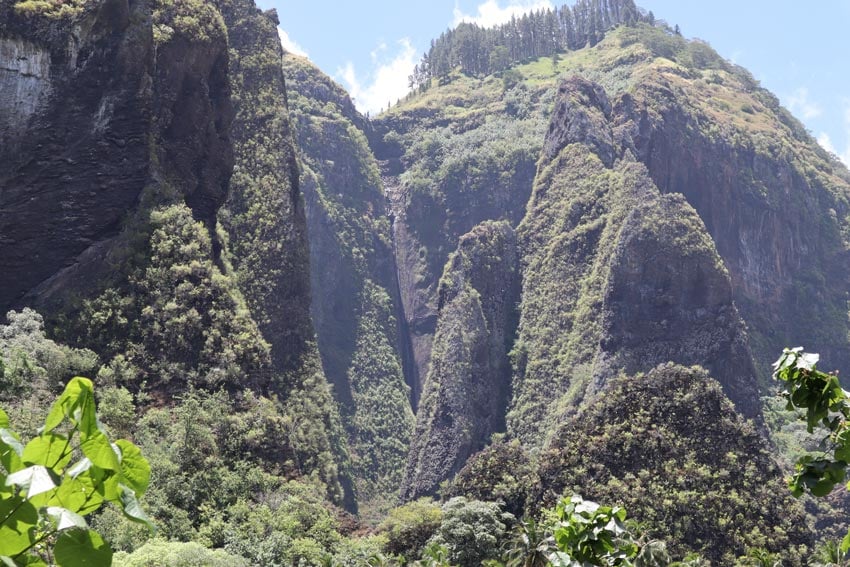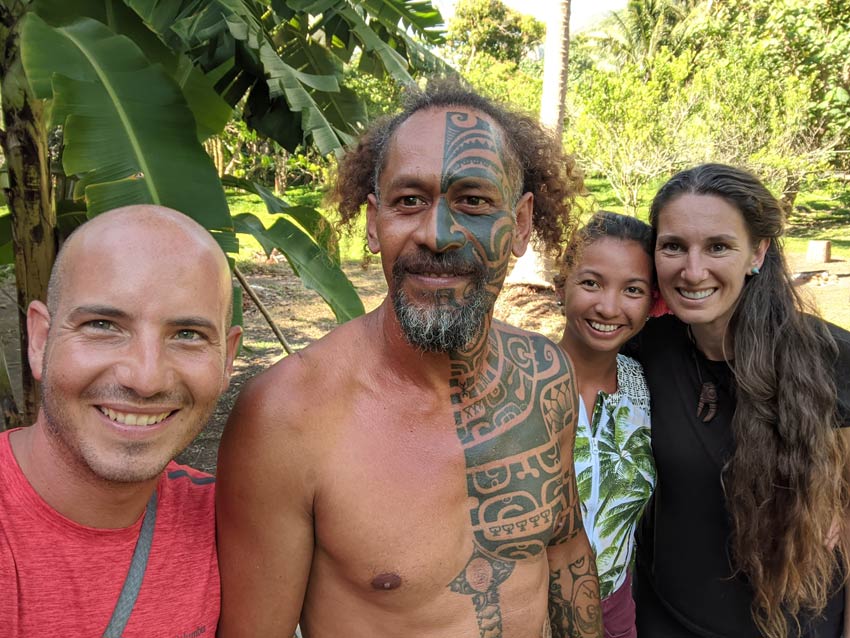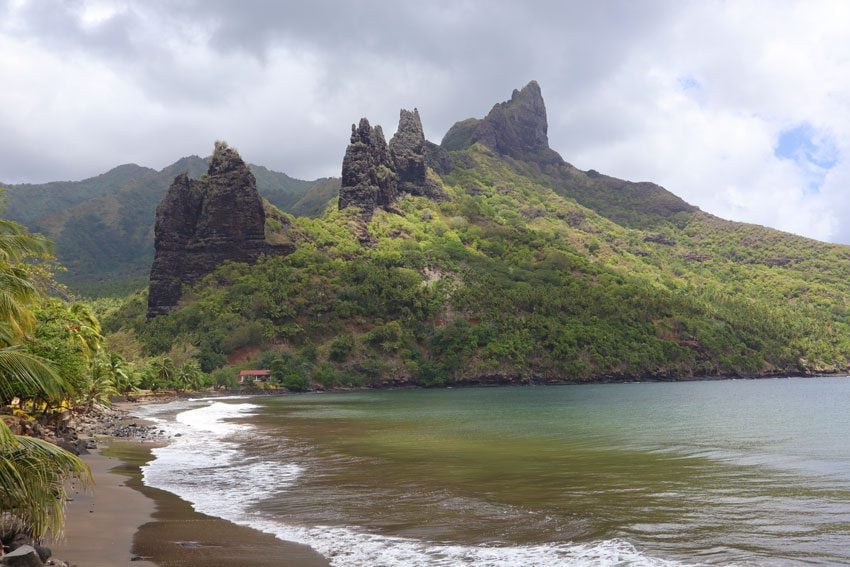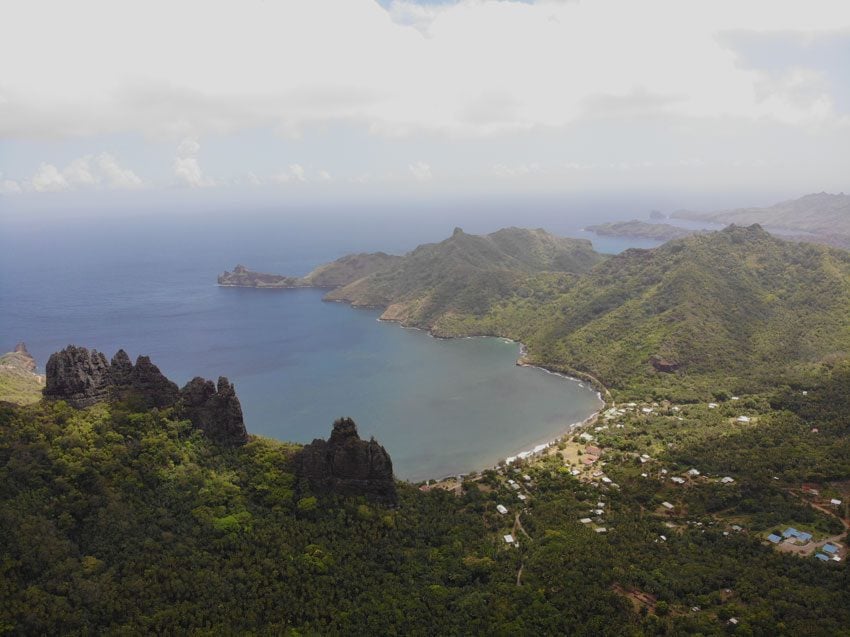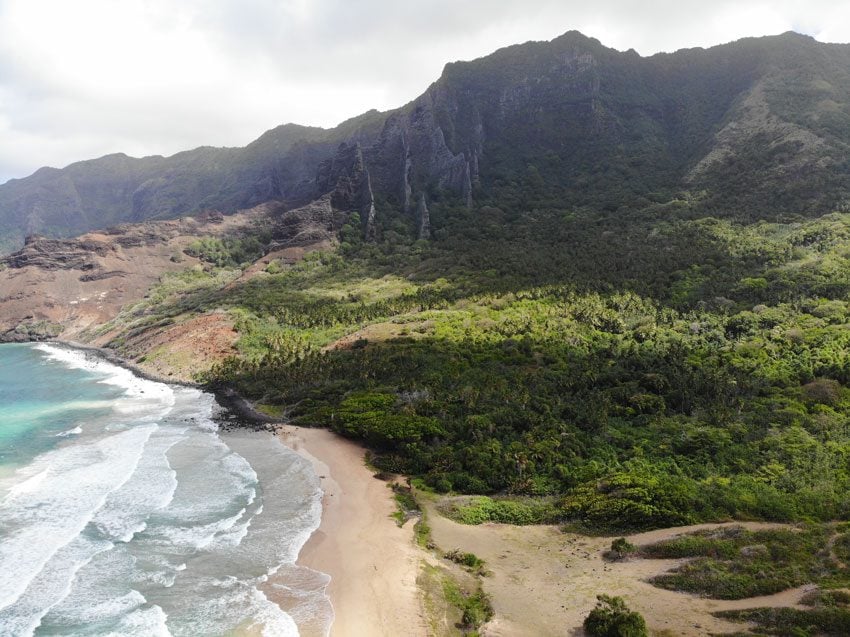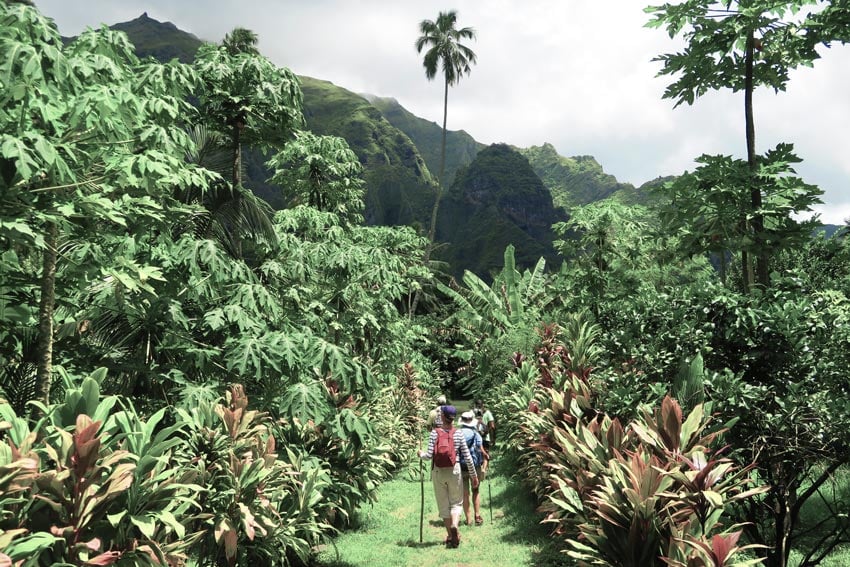 Hiva Oa
Hiva Oa is so beautiful and tranquil that even Paul Gauguin and Jacques Brel couldn't resist its charm and simply stayed. Stay at the friendly Pension Kanahau or pamper yourself with a stay at Hanakee Lodge.
Spend your first day wandering around Atuona, checking out the wild black sand beach, picking some fruit off the trees and making the pilgrimage to the Calvary Cemetery – where Gauguin and Brel rest for eternity. If you can get a ride from your hosts (or hitchhike), try and make the short trip from Atuona to Taaoa to check out its beach and nearby Upeke ceremonial site.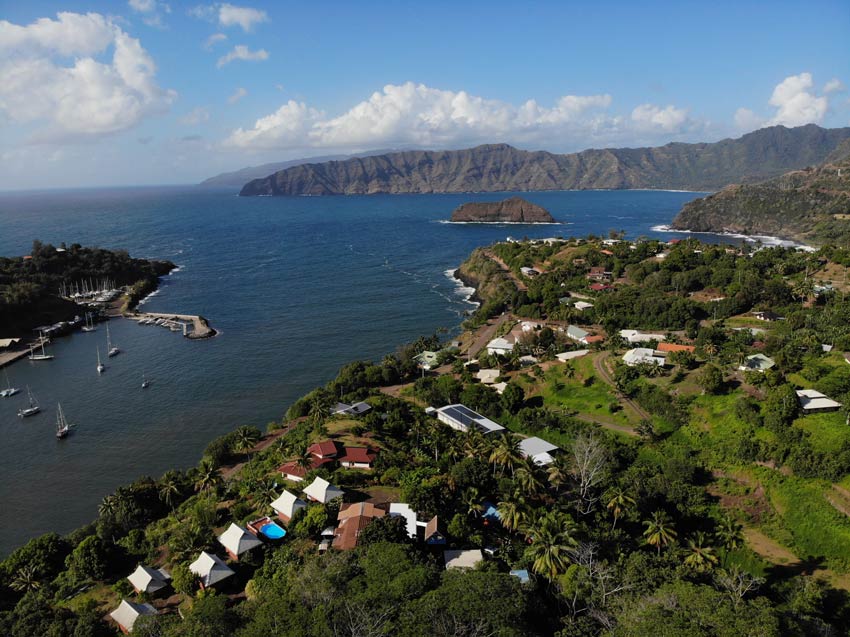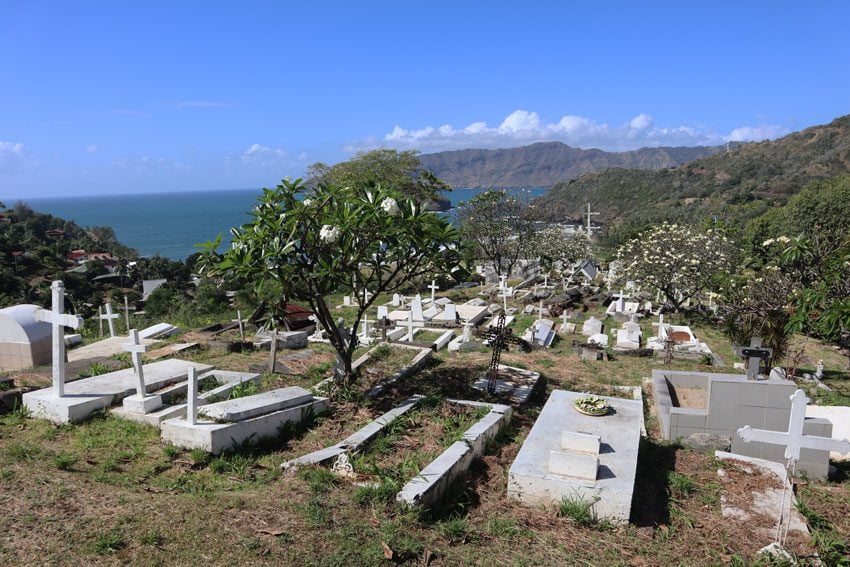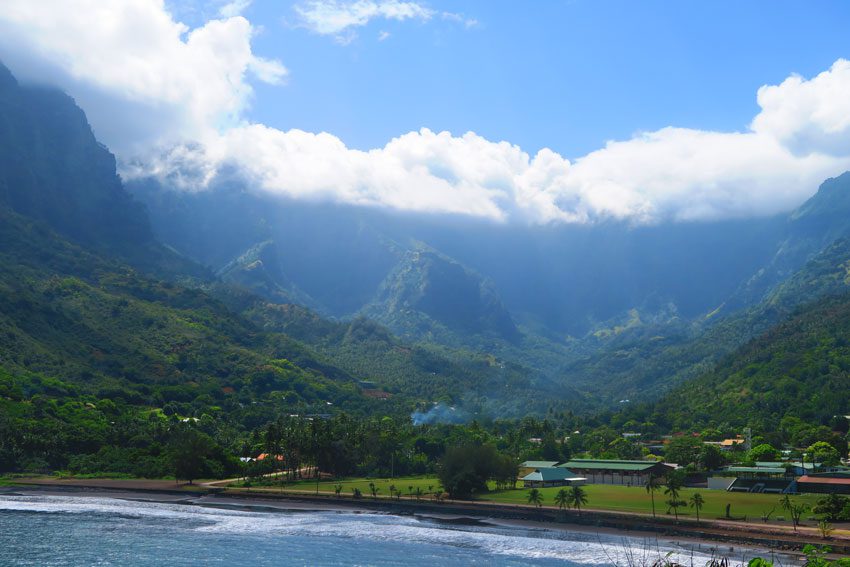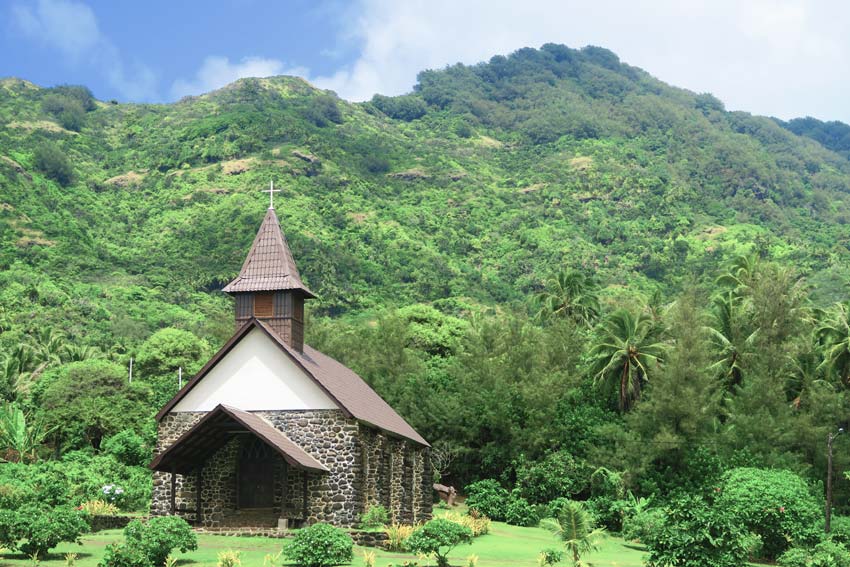 The next few days will be action-packed. You can visit neighboring Tahuata Island to really witness life in the slow lane, explore the forest on horseback and hike down to the dream beach in Hanatekuua.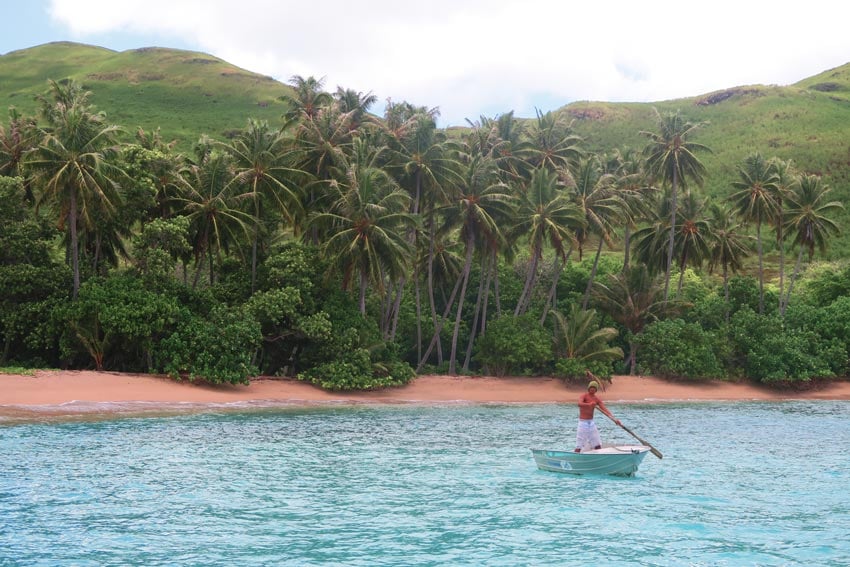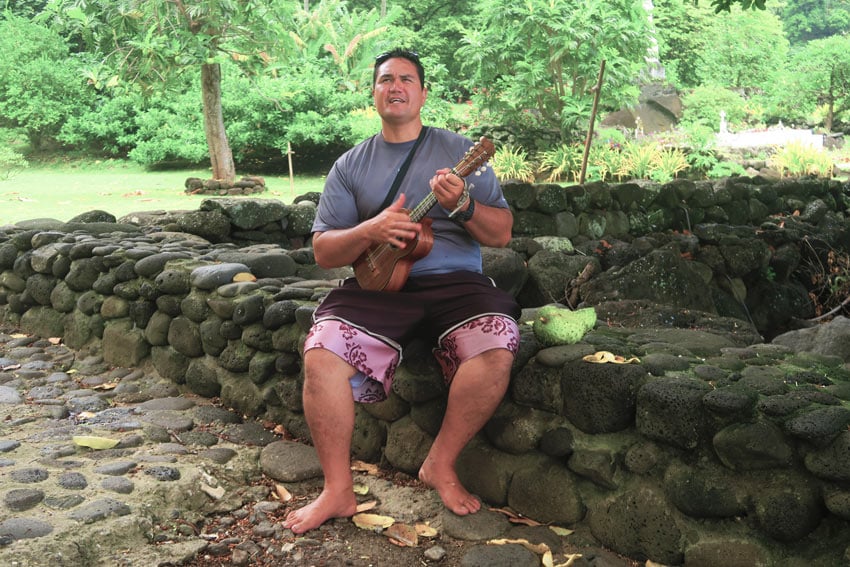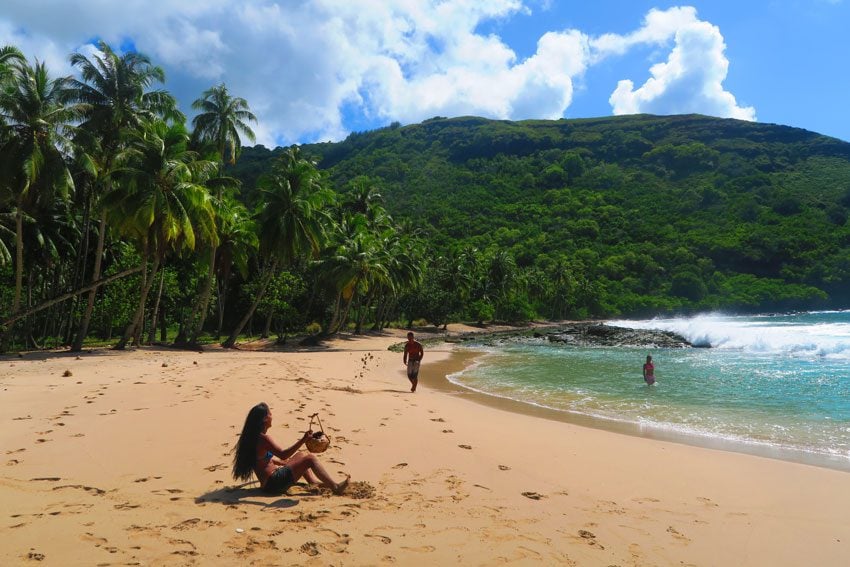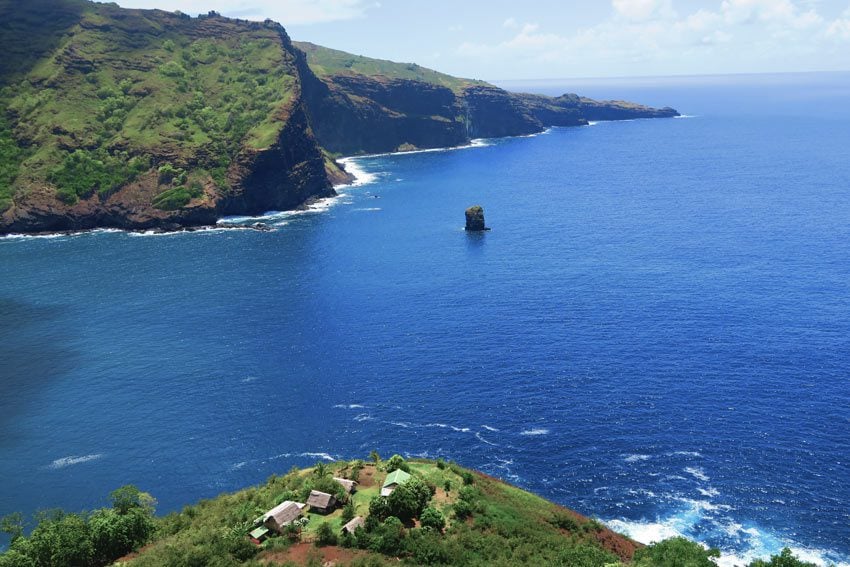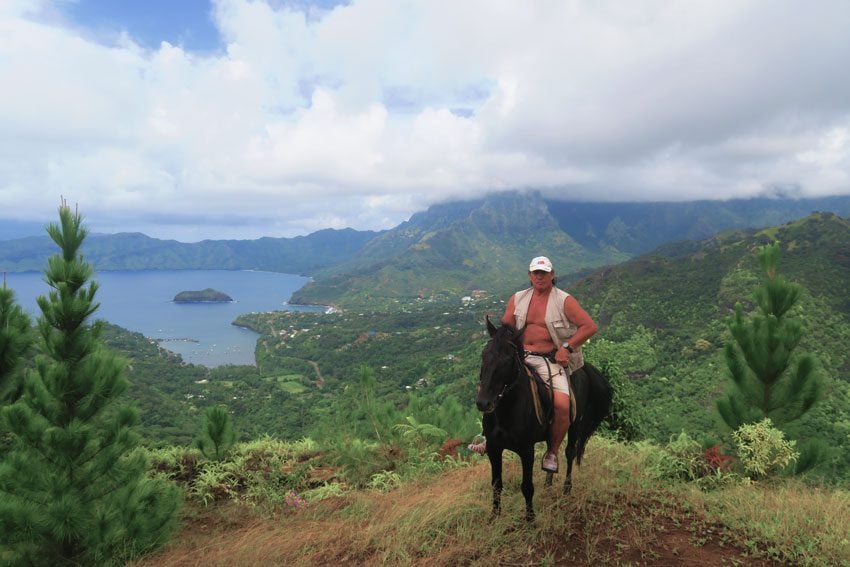 On your final day in French Polynesia, hire a car and drive from Atuona to Puamau. It's less than 100 km's away, but it will take you the entire day to complete. En route, you'll pass bay after bay hiding sleepy hamlets, finally reaching the Lipona archeological site – home to NBA-sized and six-fingered tiki statues.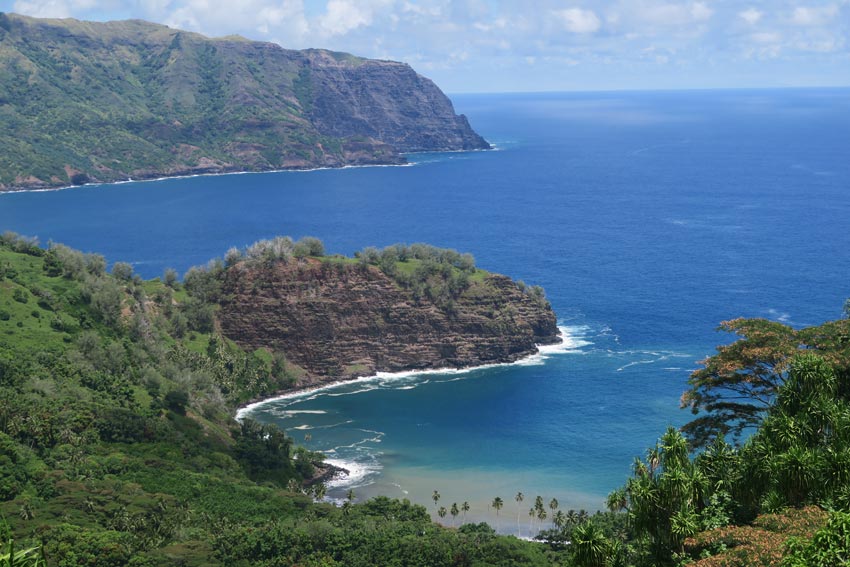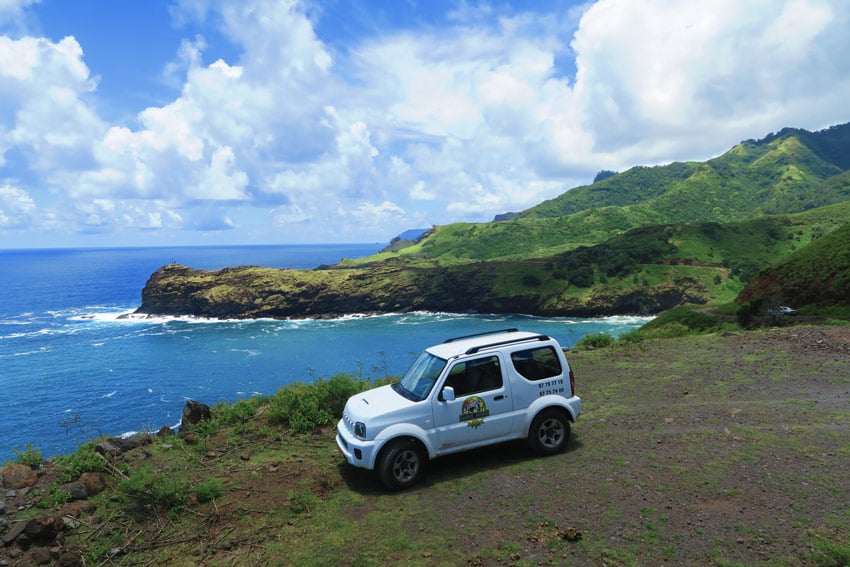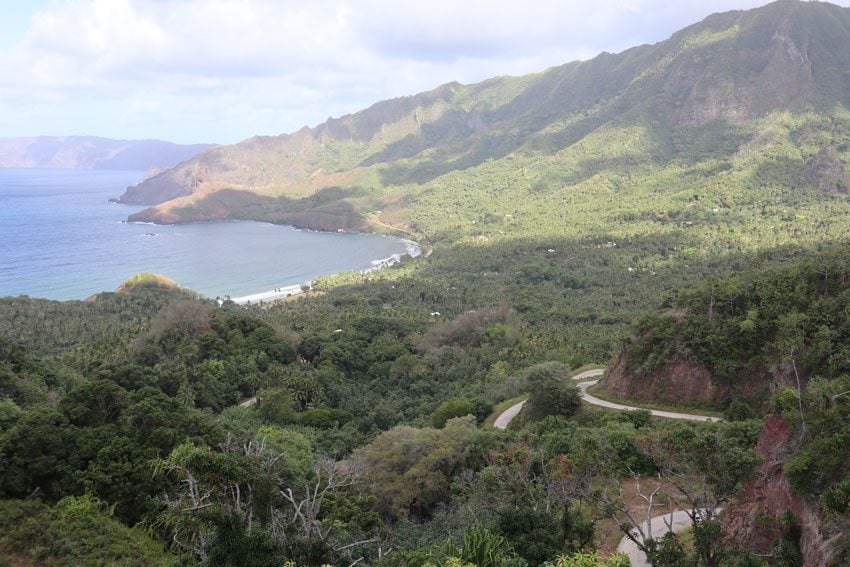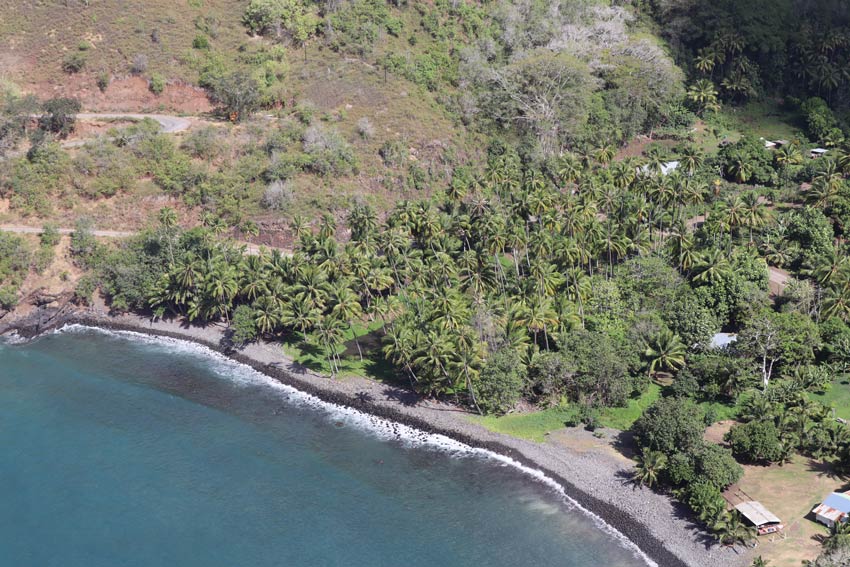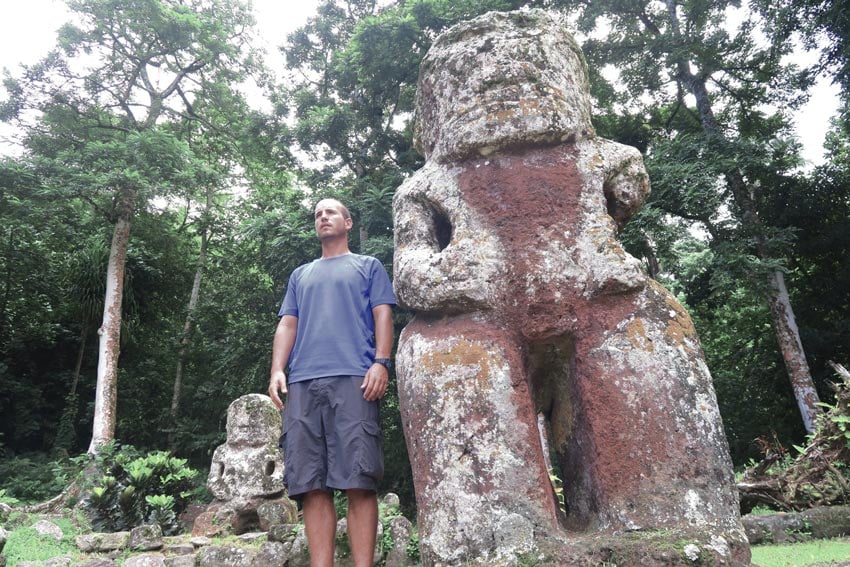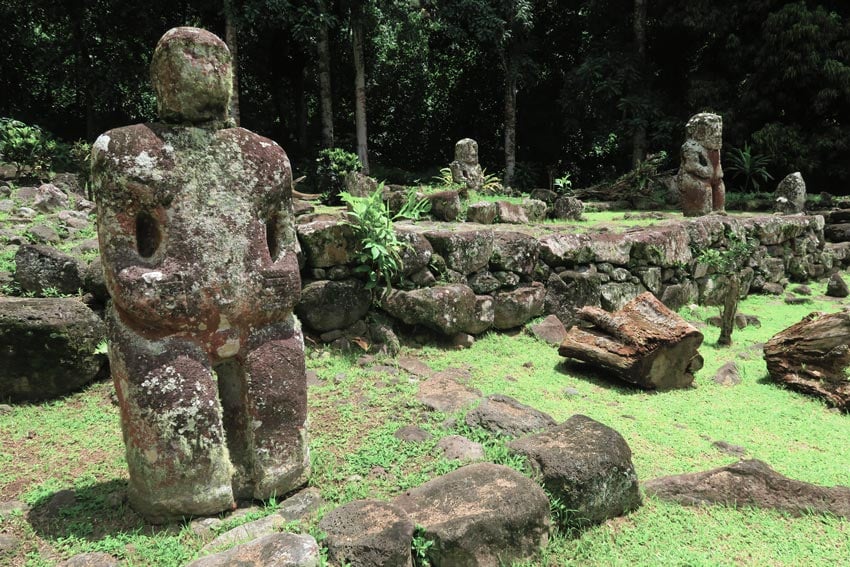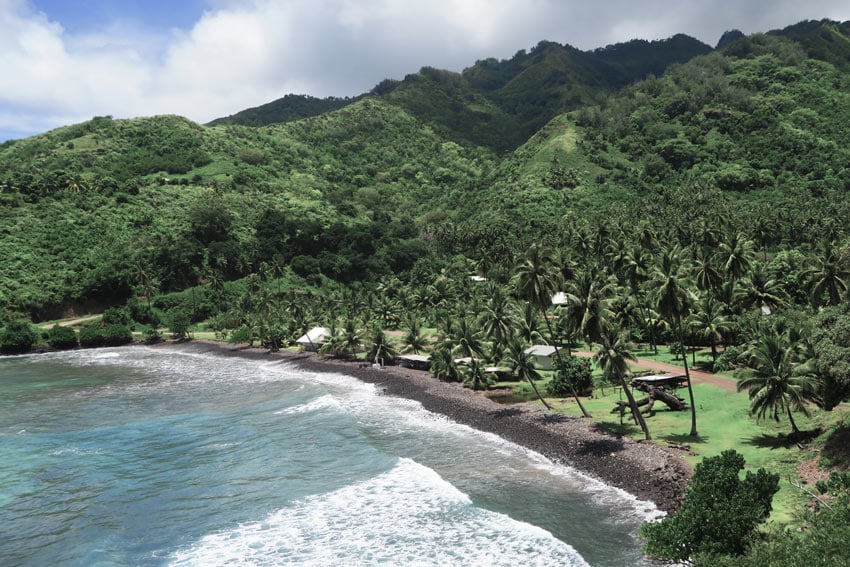 The Austral Islands
The southernmost archipelago in French Polynesia presents the few who visit with a preserved, authentic, and wildly diverse experience. Apart from the Gambier Islands, this is the least-visited archipelago. Some say that a visit to the Australs provide a sense of how the Society Islands may have felt like decades ago. Islanders are still very family-oriented and traditional. Moreover, the Austral Islands are ideal for watching or swimming with humpback whales. The most interesting stops in the chain that can be traveled to by plane are Rurutu and Raivavae, though you might need to overnight in Tubuai due to the inter-island flight schedule
Rurutu
Rurutu is one of the most surprising destinations in French Polynesia. It is the most visited island in the Australs and for good reason. There's so much to see and do, from swimming with humpback whales to venturing into bizarre caves and getting to know proud and skillful locals. Pensions and lodges are spread around the northern section of the island. I recommend staying at Vaitumu Village. Their location is unbeatable and the quality of the place leaves you with a taste for more.
On your first day in Rurutu, hop on a boat and go swimming with humpback whales. Between July and October, Rurutu is the best place in the Pacific for seeing and swimming with whales. If this leaves you with a taste for more, or if your outing wasn't a success, book additional excursions for the following days or even for this afternoon. With the rest of the day, join a guided tour and circle the island while getting a sense of local life through the eyes of your guide. Your tour will include a cave visit and a great vista over picturesque Avera Bay.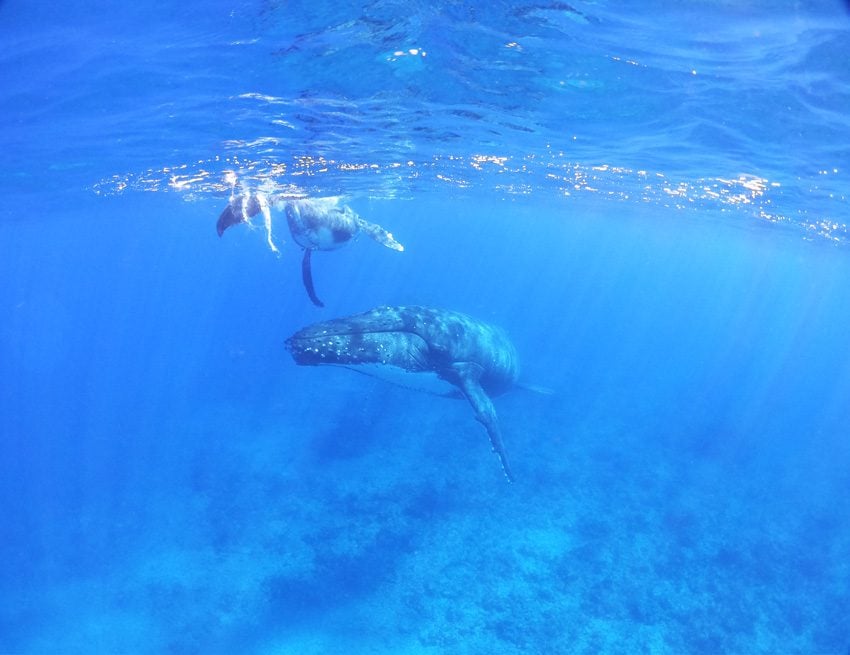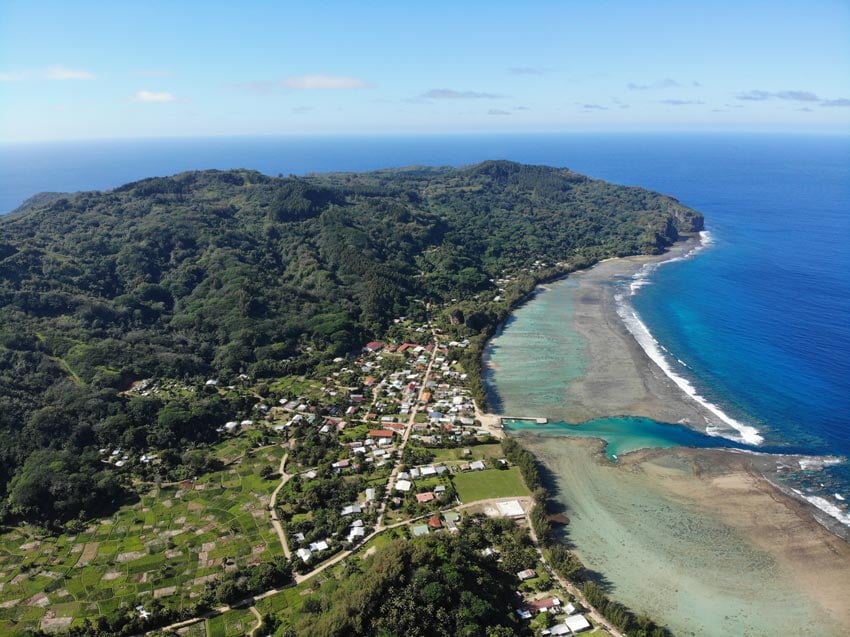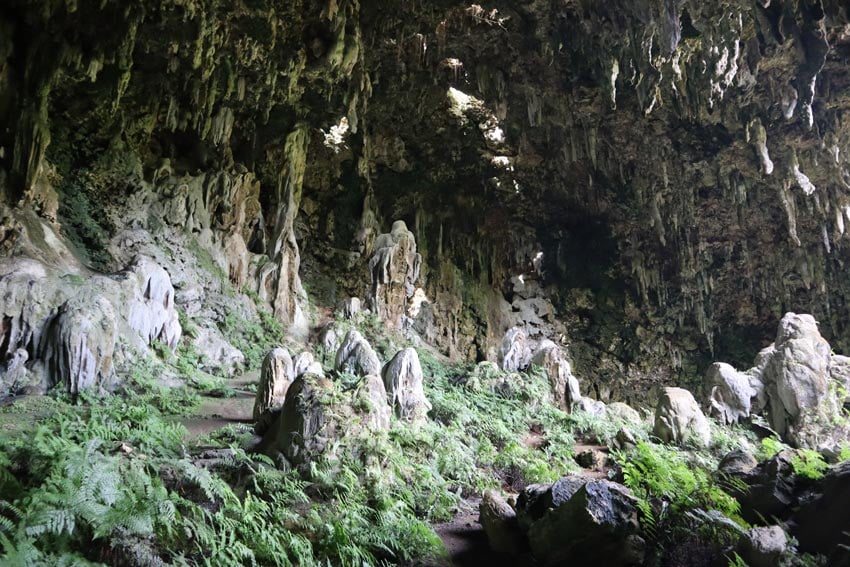 On the following days, hire a guide and hike to the "Monster's Cave". This is one of the most famous frames in French Polynesia. The hike is slightly challenging and also includes visits to additional caves along the trail. If you're up for more adventure, ask your guide to take you to secret caves where you'll head underground and reach natural swimming holes fed by trickling rainwater. Hikers should also pick up the trail and summit Mount Manureva for additional views and a chance to spot whales.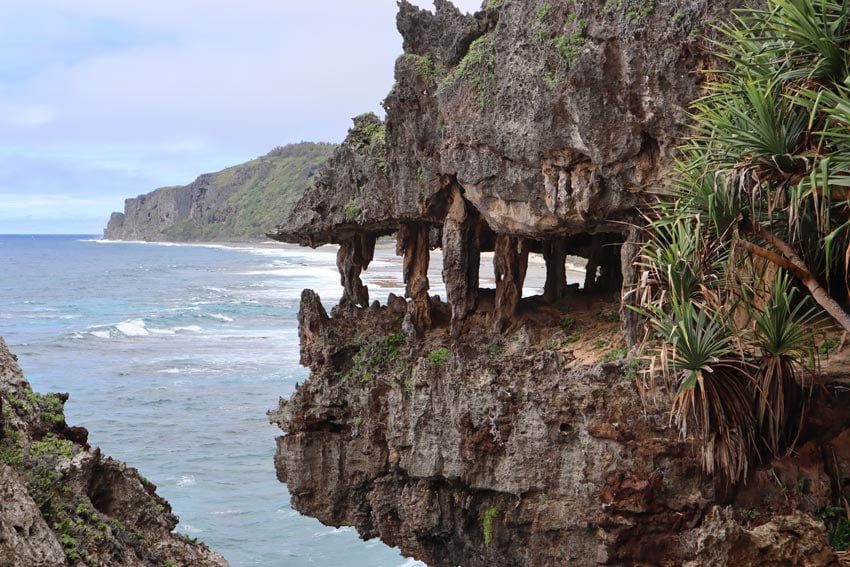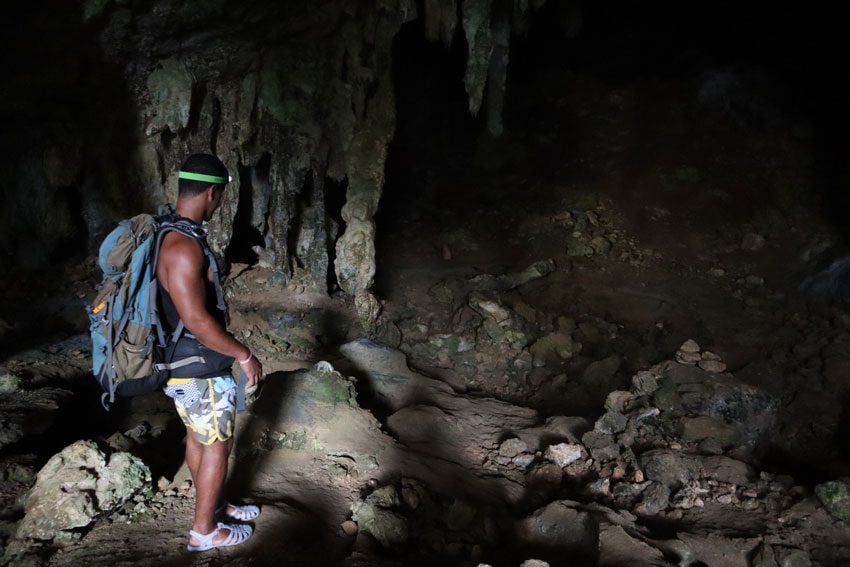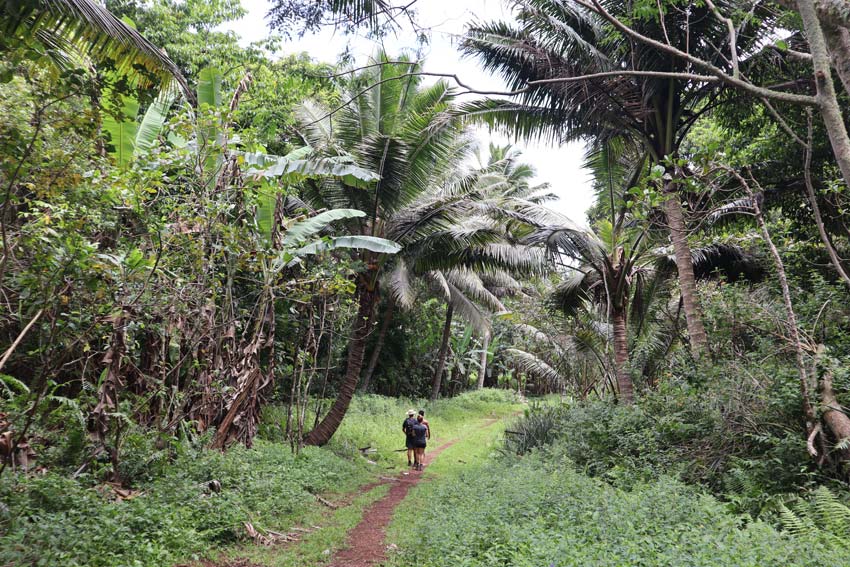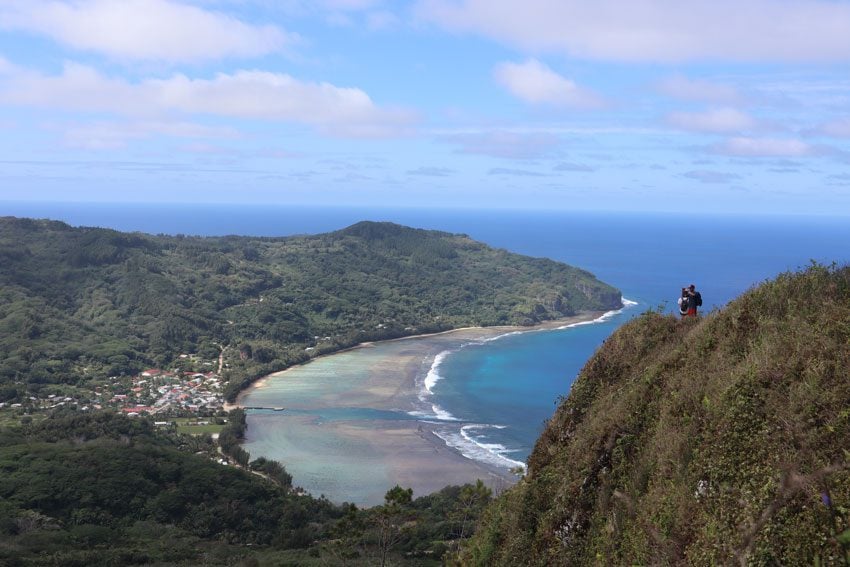 Raivavae
It might sound like a travel cliche but visiting Raivavae really feels like going back in time. They say that Raivavae feels the way Bora Bora was a few decades ago. I wasn't around back then, but I can sure vouch for the authenticity of this seldom-visited island. With only a small number of tourists on the island at any given time and with the pace of life moving in slow gear, visit Raivavae if you're truly seeking to get off the beaten track. And we haven't even mentioned the island's impressive natural beauty, marked by successive high peaks and a clear lagoon dotted with nearly 30 islets (motu). Stay at Pension Vaimano and enjoy simple but warm hospitality, with bungalows perched on a hillside facing Motu Piscine.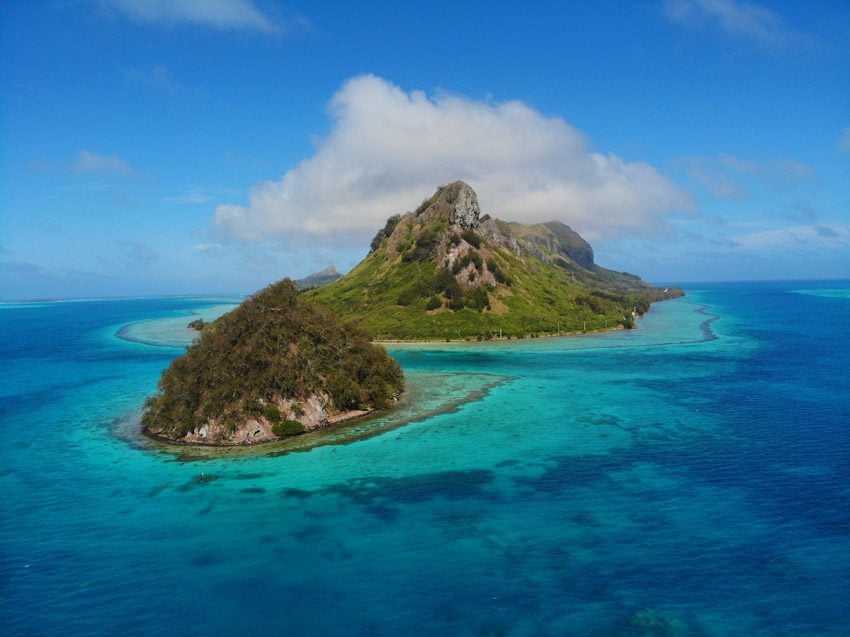 On your first day, circle the island by bicycle or as part of a guided tour with your hosts. You'll visit ancient ceremonial sites (marae), the island's famous "smiling tiki", and learn a lot about island life.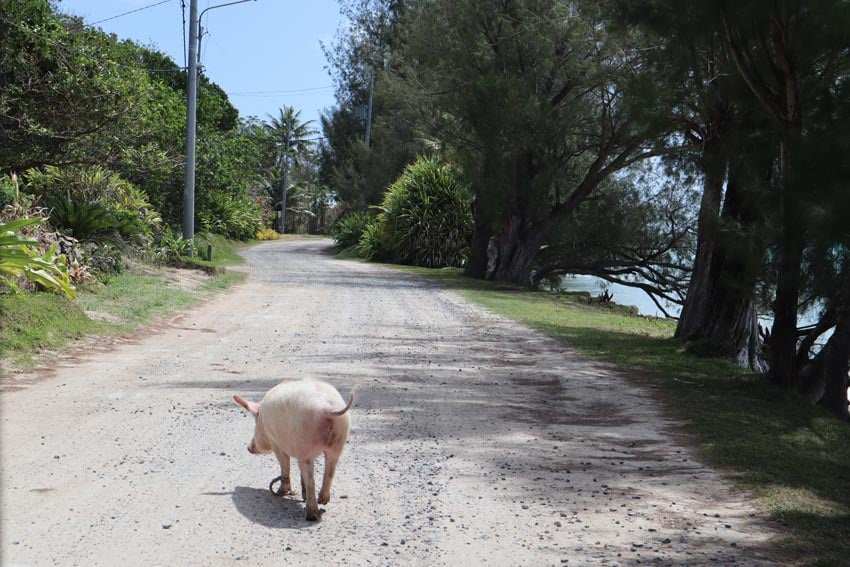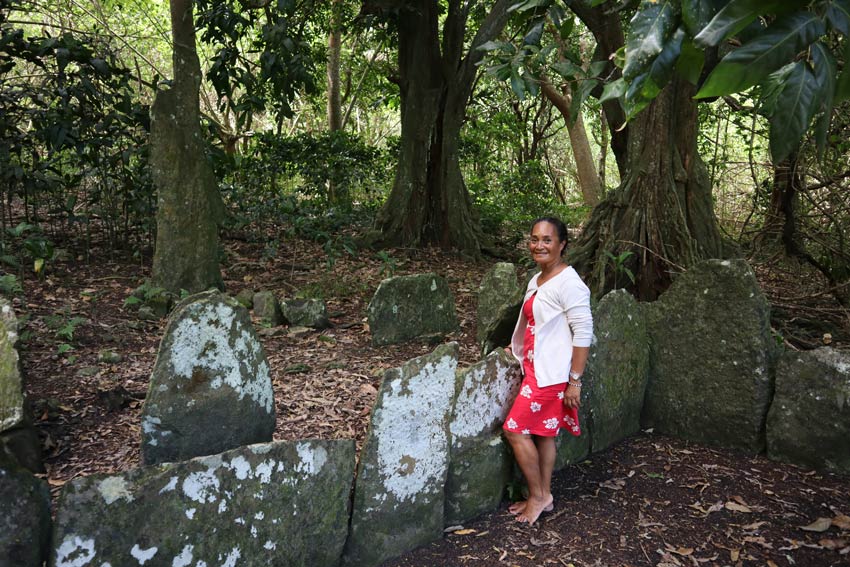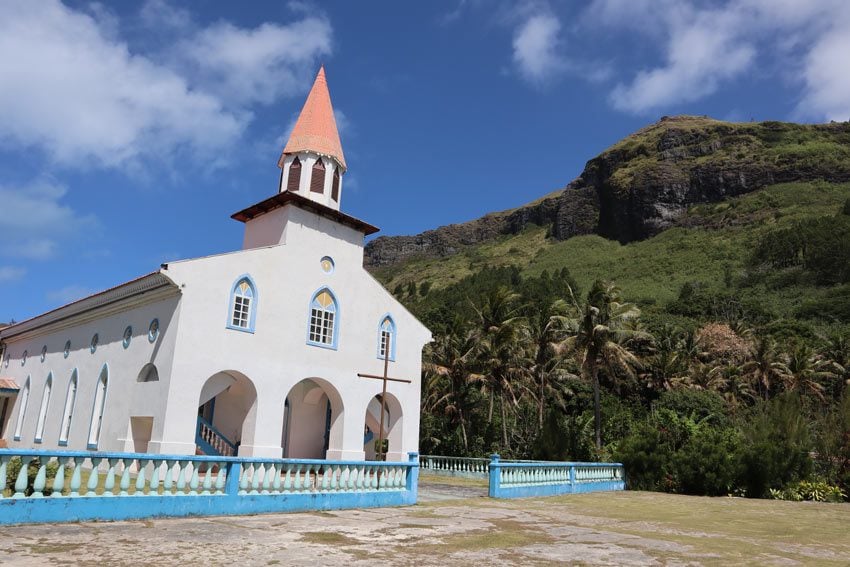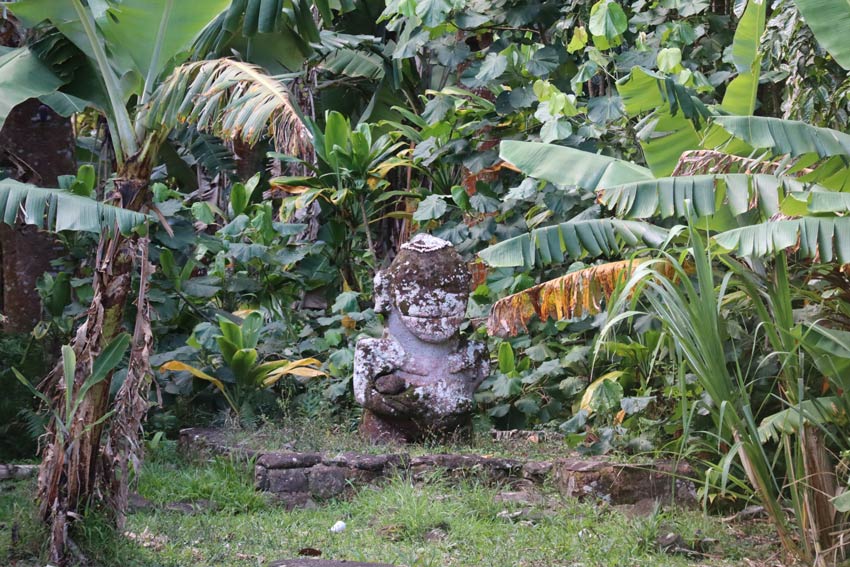 During the next days, climb to the summit of Mount Hiro, among the finest hikes in French Polynesia. The views from the ridge and summit are unparalleled, and there's a good chance you'll be the only one here. Lastly, don't miss venturing to Motu Piscine. This dreamy sliver of white sand has some of the clearest water in the Pacific. It's also among the best beaches in French Polynesia.