Bonjour from Paris and a merry May to everyone! It's an even happier May if you live in France where this year, there are 6 – that's right, 6 days off. What's even better is that the 'stars have perfectly aligned' in 2015 and all six of those glorious days fall either at the start or at the end of the week! If you think that the French have an unfair advantage when it comes to days off, you are only partially right. There are years when those holidays fall on weekends and in that case – tough luck! (I hear next year's like that). So when such a phenomenon happens, as is the case this year, there's a French saying that springs to conversations at all the cafes – "are you making the bridge" (faire le pont)? So these are happy times indeed in Paris with summer just around the corner.
But it can't all be rosy, my friends! We've had quite a bit of rain after what we thought was an early arrival of summer. So it's only fitting that this week's theme is what to do in Paris when it rains? I bet you could fill an encyclopedia of Paris rainy day itineraries, but today, I'll take you to a few special places that are perfect when doing a picnic on the Seine is out of the question.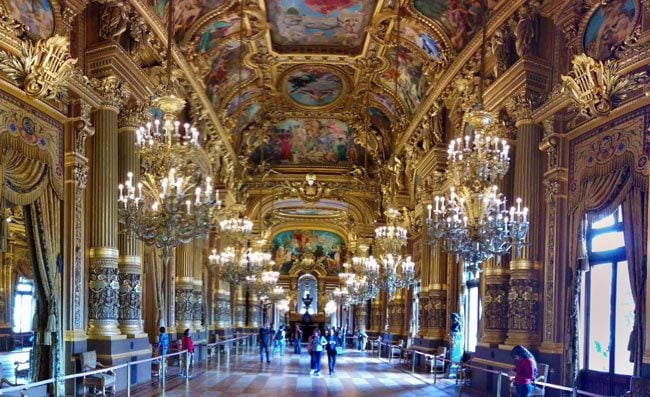 These folks never went to Ikea
As I was trying to ask Google in so many different ways for rainy day ideas in Paris, I thought it's a good idea to utilize the beautiful open space in our office and just ask a few local friends sitting across from me. My good friend Matthieu, recommended to check out the Musée Jacquemart-André. It's right by my house in the 8th arrondissement (district) so it was a real no-brainer.

The museum is the former mansion of aristocratic couple Edouard André and Nélie Jacquemart who never had children but instead held a deep passion for fine art as well as deep pockets. These folks did not take the wagon to Ikea to decorate this mansion. Instead, they traveled around the world in search of the next great decoration and upon their death, turned their mansion into a museum. The result for us is a great trip into the past, to a time when this area in Paris was settled by wealthy families who had plenty of space and plenty of money to build super cool homes. These would the kind of homes that would be featured in the MTV show Cribs – if they had that back in 1870.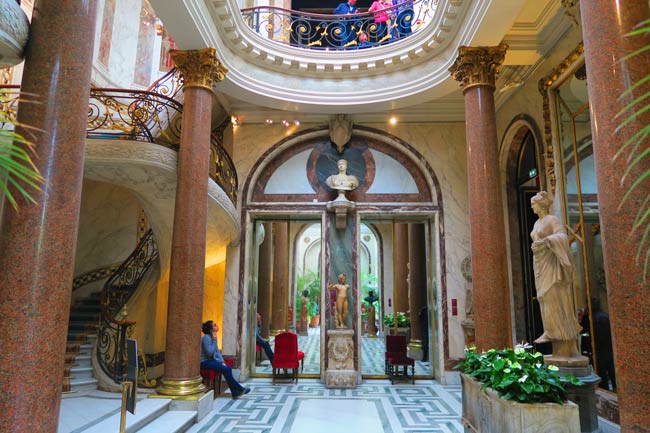 Click here, to check out the Jacquemart André mansion
Like a Kinder egg – the surprise is inside
From the museum, I thought it's a good idea to explore the massive Greek-looking La Madeleine that I sometimes see on the way to work. This massive church is modeled after the Parthenon in Athens and was not originally intended as a church. Built as a monument to Napoleon's army, when he lost the war to the Russians, the plan was scrapped.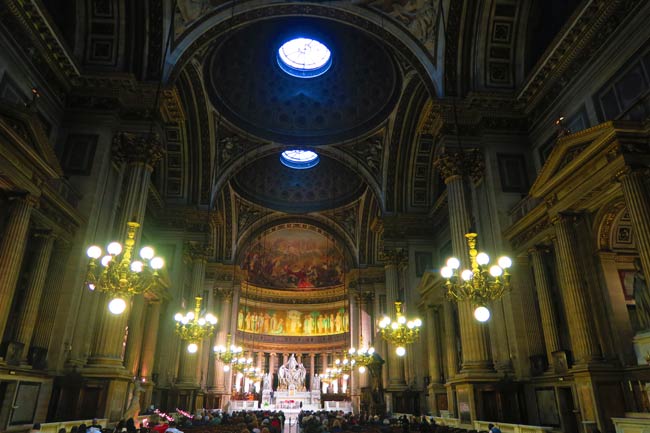 These days, La Madeleine takes up prime real estate in central Paris. It's so massive that you feel tiny inside. If you're super lucky, you might be treated to a free concert like this one. I just walked in as the show was about to start, complete with opera numbers and a solo by what's got to be one of the world's biggest organs. Have a listen to it right here.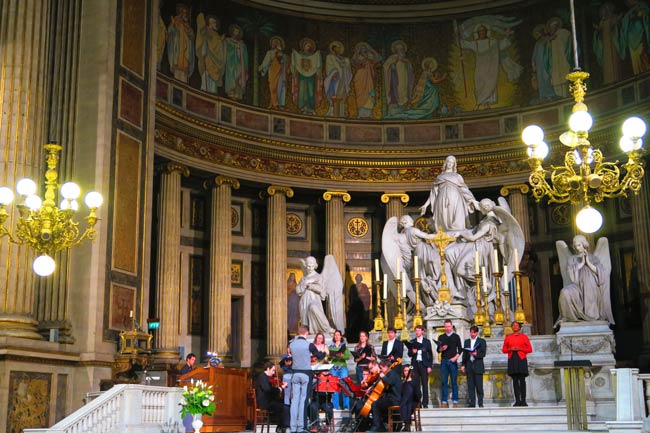 The most beautiful building in Paris
The rain kept coming but that doesn't mean the fun has to end. It's Paris after all. So I headed to explore another building that I've passed by on several occasions, just waiting for that rainy day to arrive to have an excuse to visit. This was the Palais Garnier, the most beautiful building in Paris (in my opinion, of course).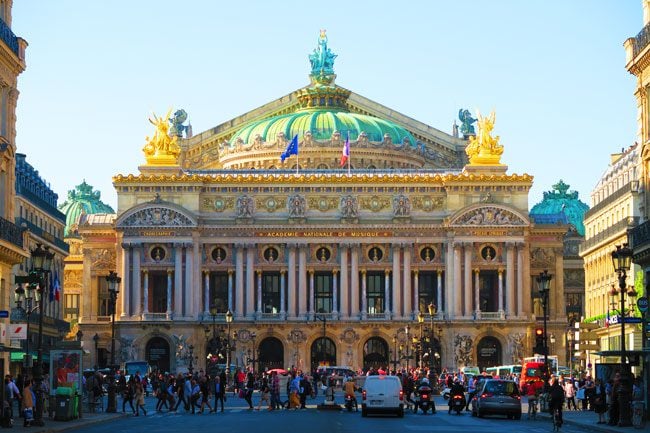 Also known as the Opera Garnier, this is the grand opera house of Paris and if you think it looks grand on the outside, wait until you see what's inside! Built on top of an underwater lake, and with a real chandelier accident back in the day, the Palais Garnier inspired the Phantom of the Opera. You can visit booth #5 and check if the Phantom is still there.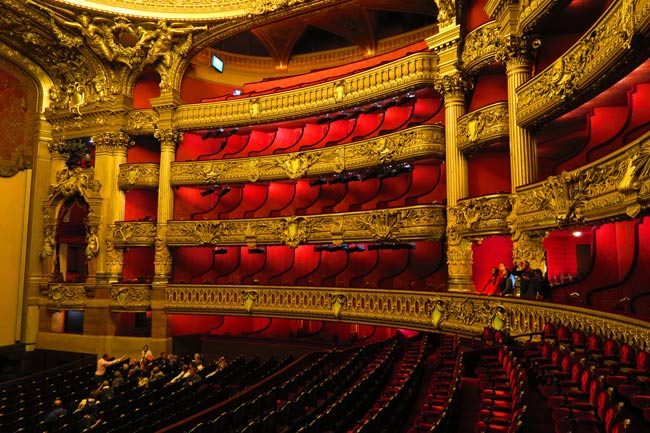 Everything is lavishly amazing here and highlights include the Grand Staircase – designed as sort of a 19th-century' catwalk', the huge auditorium with the Chagall painted ceiling, and an 8-ton chandelier, and the Grand Foyer. Oh… the Grand Foyer. If it's not the most beautiful hall in the world, it must be in a pretty good spot on the top 10 list. What do you think?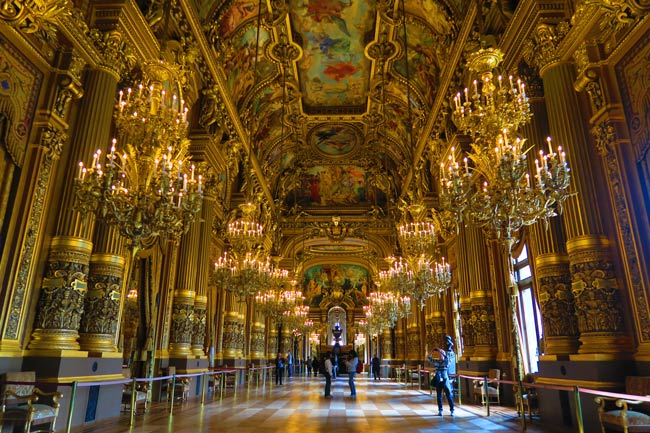 Head inside the Palais Garnier, complete with photosphere pictures!
Back to the Louvre
From the Palais Garnier, it was a quick walk to session #2 at the Louvre. Session #1 went very well but there's just no way you can see everything in one go. This time, I saw amazing French sculptures, stupendous ancient Babylonian stuff, and the breathtaking Napoleon III apartments – this guy knew how to live!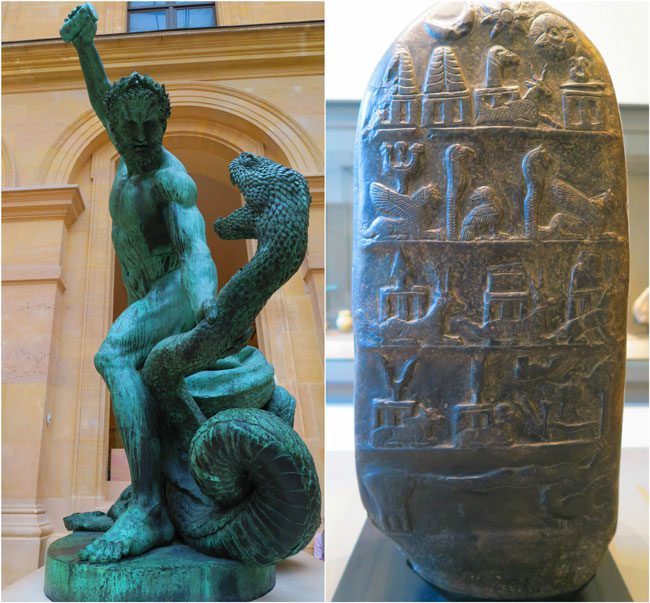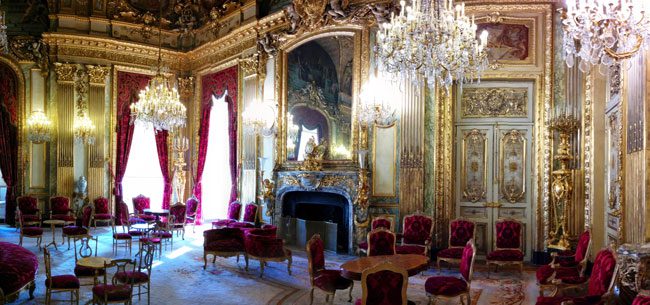 I wonder what happened on Sep 16, 1876?
On another rainy day in Paris, Isabelle and I took advantage of the Paris passages. These are covered shopping arcades from way back in the 19th century. Most have long been bulldozed but the ones that remain have super cool shops that you won't find anywhere else.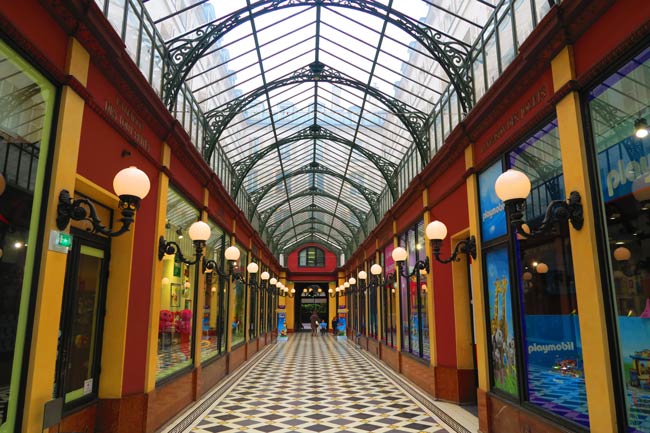 Are you looking for the 1876 World Book by any chance? Or perhaps some furniture for your dollhouse (I know you have one)? You'll find all of those + a cool retro feel in the Paris passages. They just don't build 'em like this anymore!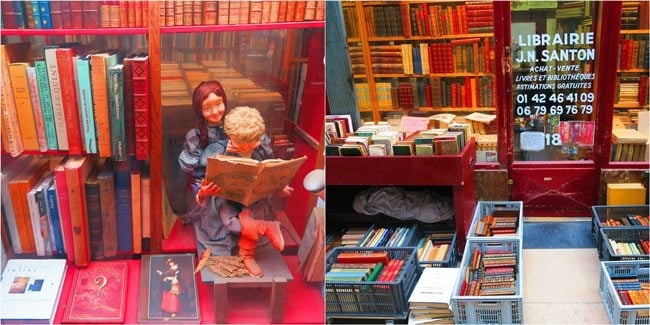 A romantic spot in Paris
A pleasant surprise awaited us as we exited the last passage – the rain had stopped! We checked out the Jardins du Palais Royal. This hidden garden is nestled inside an arcade of antique shops and expensive apartments. It has to be one of the most romantic gardens in Paris and I'd love to come back here when the sun is out.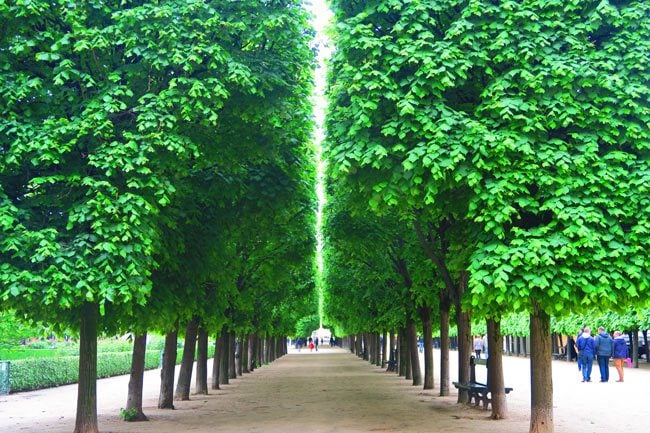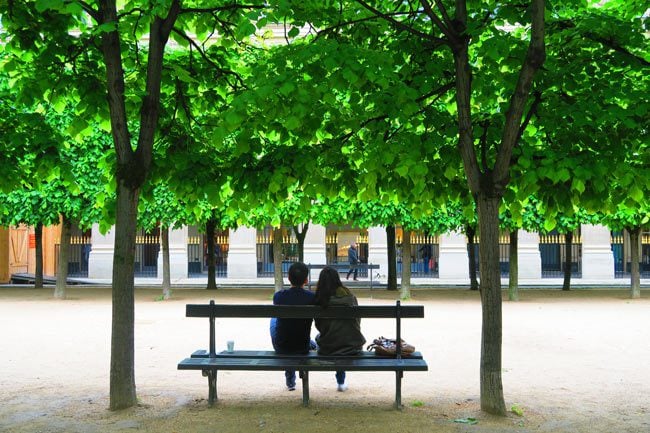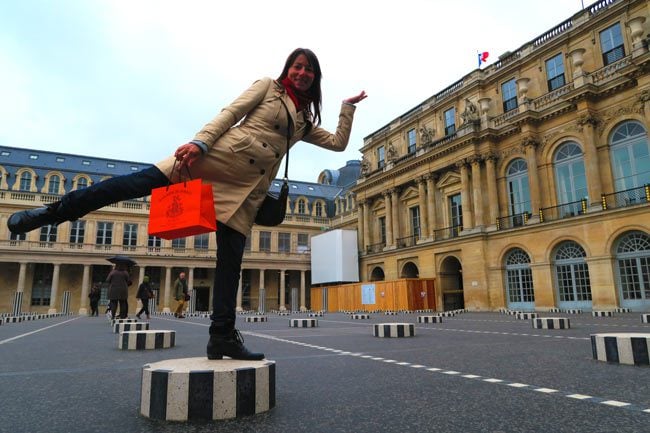 An even more pleasant surprise awaited us as we exited the garden. Out in the middle of the street in central Paris, there was a super talented orchestra playing classic tunes. I mean there were violins, cellos and the works!
Check out the Paris passages and the most beautiful place to shop in Paris
Hanging out with the celebs
The last rainy weekend in Paris was dedicated to the dead. I know it sounds bad but just wait and you'll understand. The Père Lachaise Cemetery is one of the more pleasant places to visit in Paris. It's also where the celebrities of the past, along with a few familiar faces you probably know, are resting for eternity.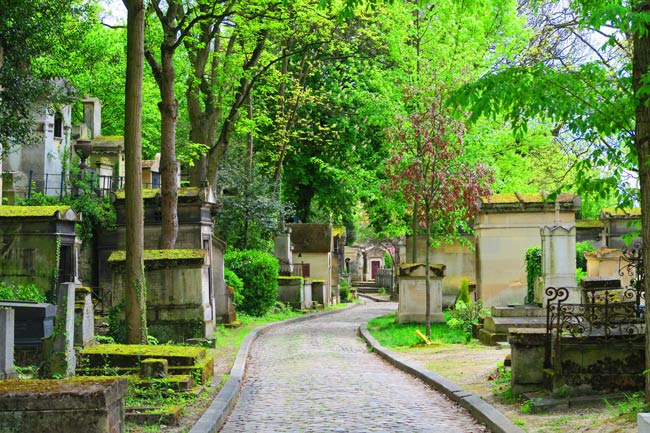 The graves here are more like monuments and with all the 'celebrities' here, you quickly find yourself going on some weird scavenger hunt trying to pinpoint their exact location. And that's a very tough task, my friends, as this place is c-o-n-f-u-s-i-n-g. You do not want to get locked out here at night. But then again, you might bump into Moliere or Oscar Wilde or Edith Piaf – and you might even get to have a smoke with Jim Morrison too!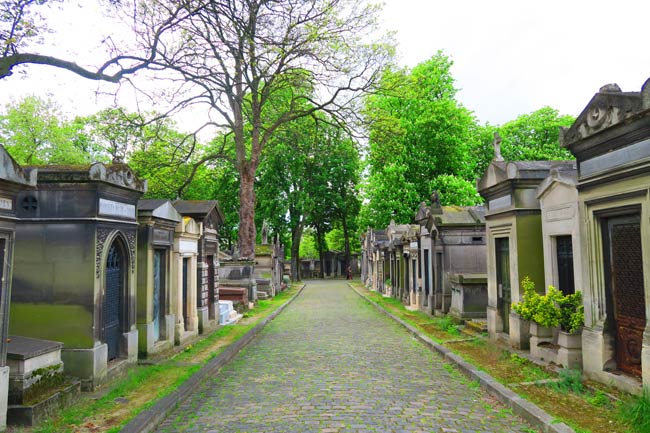 Go on a weird scavenger hunt at the Père Lachaise Cemetery, right here!
The spookiest place in Paris!
So this was a visit to the dead above ground, but what about below ground? Avid readers will recall I visited the Paris Sewer System Museum a few weeks ago. On this rainy day, it was time to complete the triple crown (or treble as they say in the UK): sewer museum – checked, Paris Metro – checked, checked, and checked (too many times). What's missing is a visit to the famous Paris Catacombs, of course!
We got an early start and headed to Montparnasse for a 90-minute wait to head underground. Had we arrived just a few minutes later, it would have been a 3-hour wait! This place is popular and only 200 people can be down there at any given time. The reason for this is once you go over 200 people, things start to get weird down there… just kidding (but not about the 200 limit).
The Catacombs are a massive underground graveyard but let's take a few steps back. Paris sits on ancient layers of limestone, formed by an ancient sea that's no longer here. When the city was built, stone was needed, so many quarries were dug beneath the city of today to provide the building blocks for Paris. Fast forward a few centuries later and Paris was facing a massive sanitary challenge. Downtown cemeteries were full, following years of war and plague. There was no room to bury the new and the stench was unbearable.
To quickly calm the agitated citizens, it was decided to utilize the now abandoned quarries as giant underground cemeteries. Over the span of a few decades, entire cemeteries were emptied and what remained of the deceased were neatly stacked underground, sometimes in a chilling artsy fashion.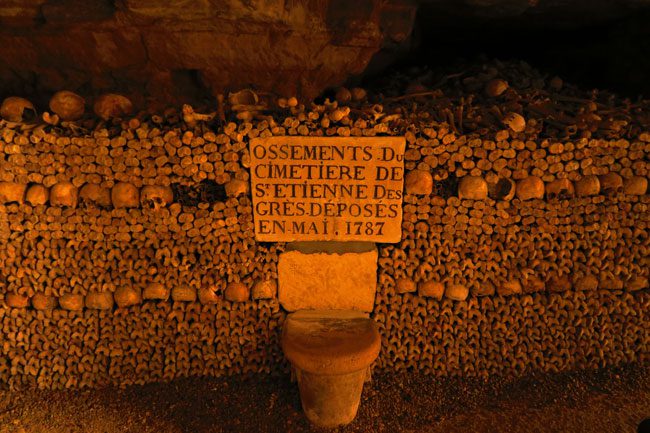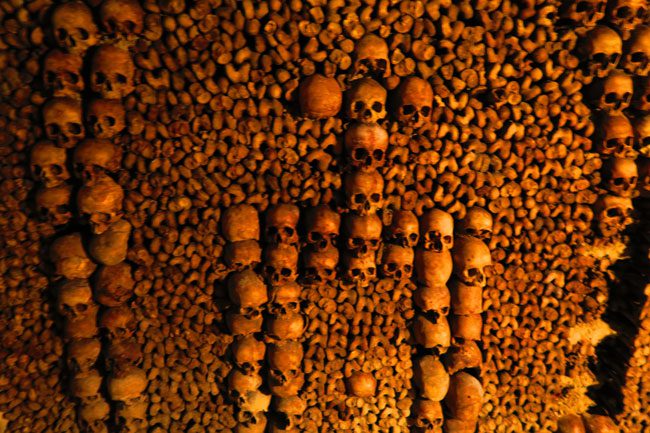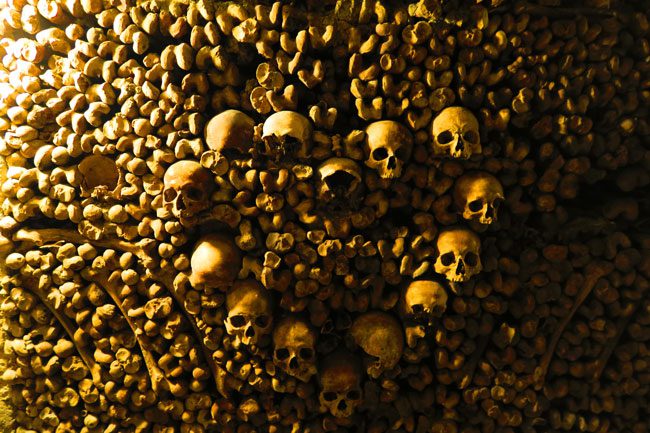 The Catacombs are both chilling and super cool to visit. Get here early the next time you're in Paris and experience it for yourself. Don't try and independently explore the remaining hundreds of miles of underground tunnels. It is rumored that someone entered and never came out of this dark and confusing maze of ancient tunnels.
So that's the rainy day update from Paris. As you've seen, there are lots of things to do in Paris when it rains and this is just the tip of the iceberg. See you next time, where I guarantee it'll be a lot sunnier!