Things to Do in Tikehau
Highlighted in this section are most of the things you should see and do in Tikehau. For a quick read, check out the top 10 things to do in Tikehau, and to see how everything fits together, check out a 5 days in Tikehau itinerary.
Main Village
The only village in Tikehau is located on motu Tuherahera, where most of the atoll's population resides. There isn't much happening in the village, but it's nice to check it out when you circle the motu either on foot or by bicycle (see the Tikehau itinerary for more info). You'll also pay a visit when doing some shopping or grabbing lunch in one of the two snacks (see the previous section).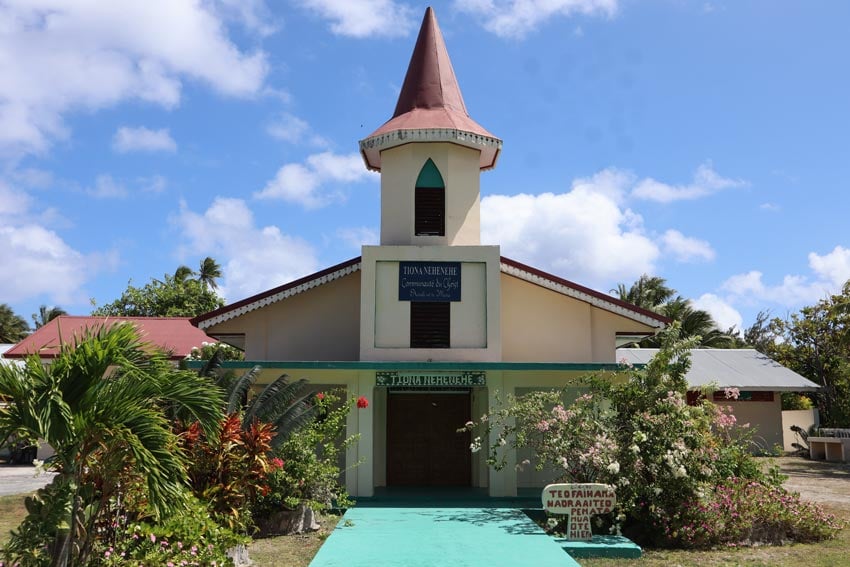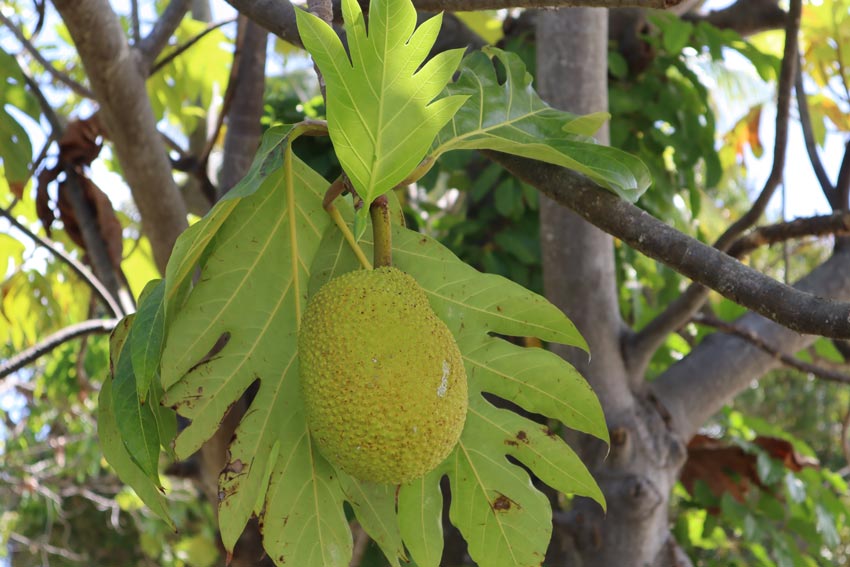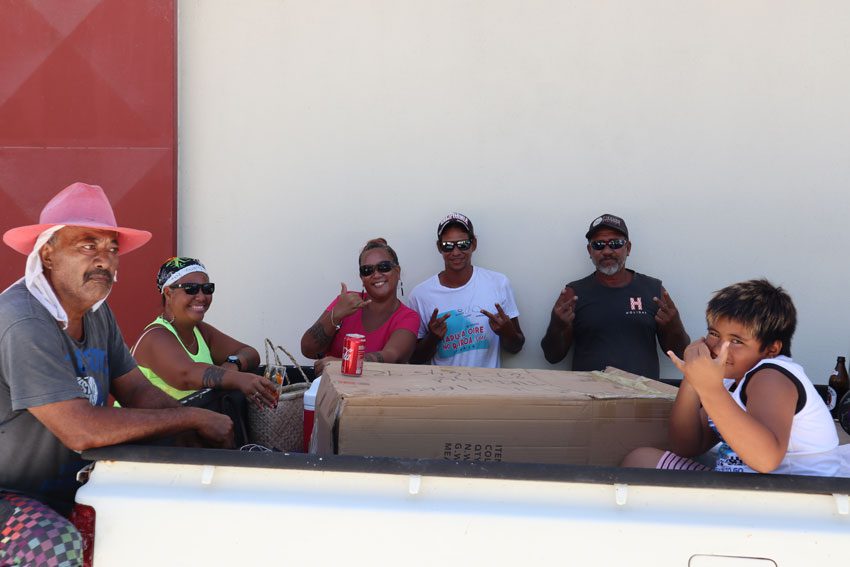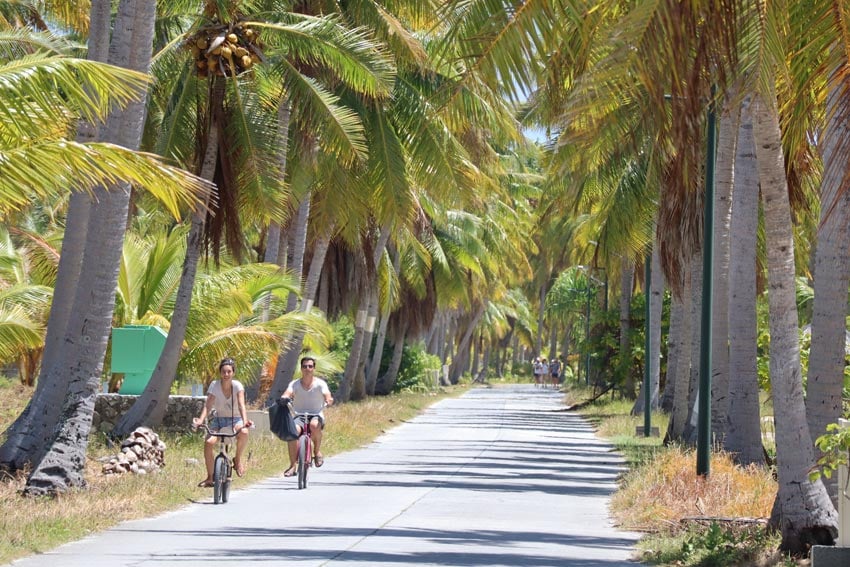 Apart from the two snacks, grocery shop, bakery, and the quay, there are a couple of churches in the village. If you happen to be on any Polynesian island on Sunday morning, I highly recommend attending service, especially the Protestant one where there is a lot of singing.
Reef Side
A sealed road runs along the length of motu Tuherahera on its lagoon side but on the reef side, things are different. This was my favorite part of the "main island", wild and crowded with coconut palms. It makes for a pleasant walk or cycle as you can often pause for a break on windswept beaches with nobody else around. The reef breaks just a few meters away from the beach in a constant symphony of crashing waves.
A few houses are scattered along the dirt road. At some point, you'll reach the edge of the airport runway. This area is closed during takeoffs and landings. On the other side, you can technically walk across the shallow channel (hoa) at low tide and check out what's happening on the neighboring motu.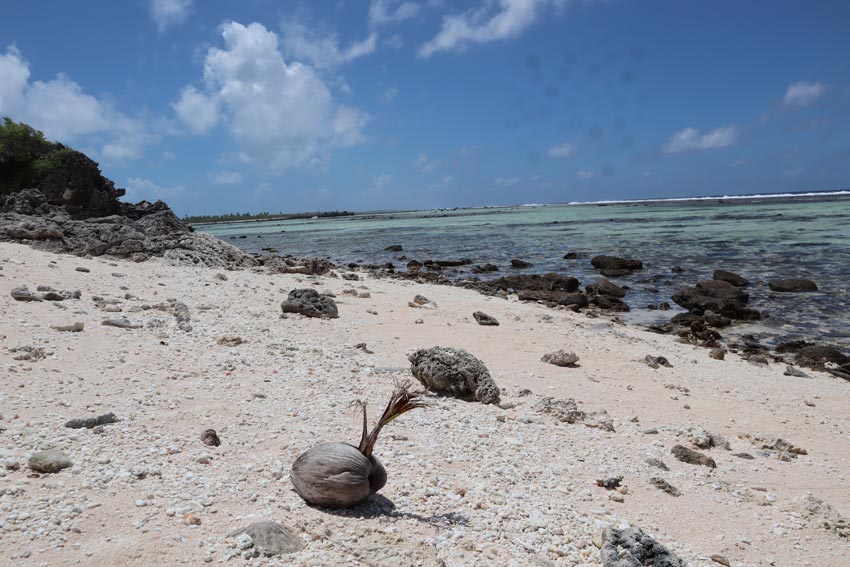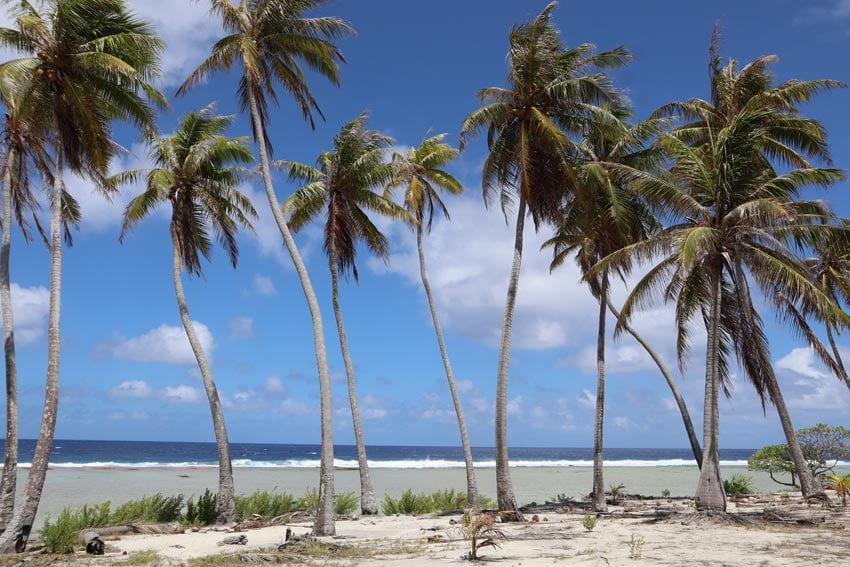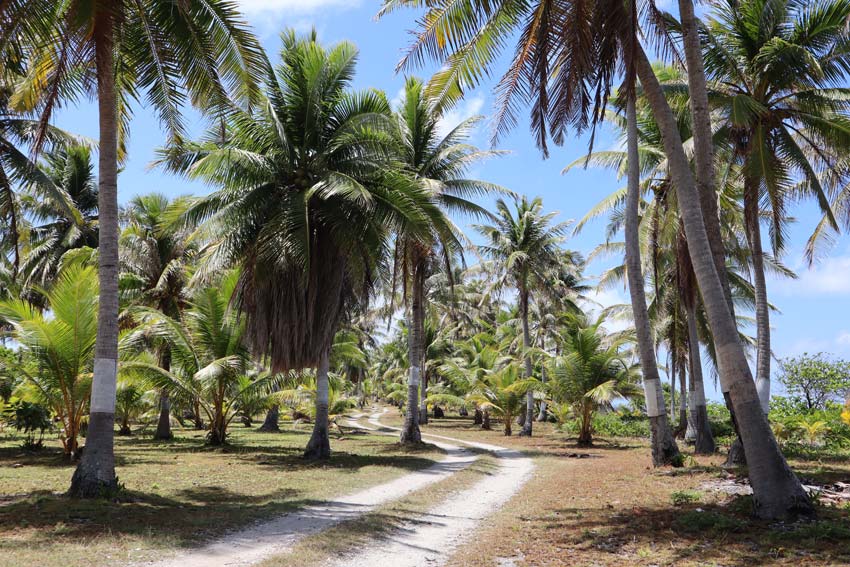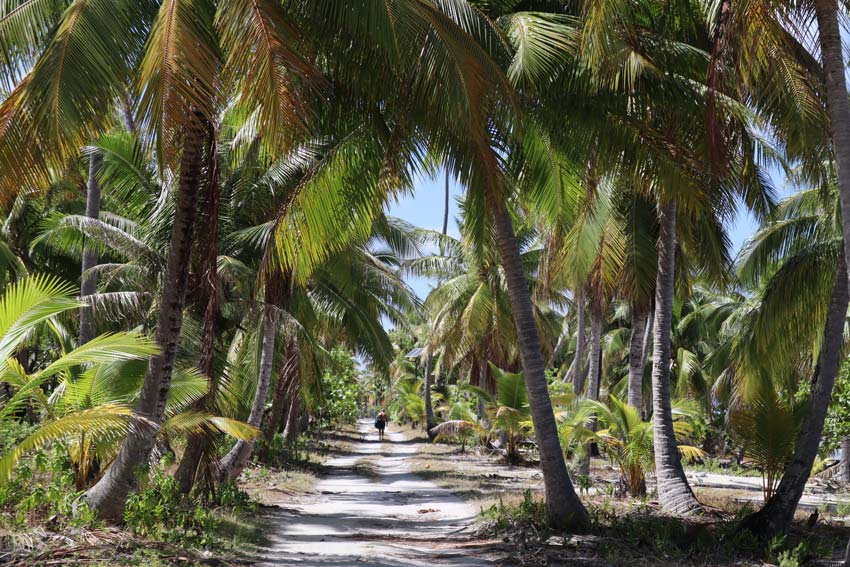 About 300 meters on the dirt road from Coconut Beach, you'll see a sign pointing to La Cloche de Hina. This might be the highest point in Tikehau, a collection of high coral slabs that shelter a small pool. It's a pretty spot where you can pause and listen to the waves. La Cloche de Hina is also the locals' favorite spot for watching the sunset in Tikehau.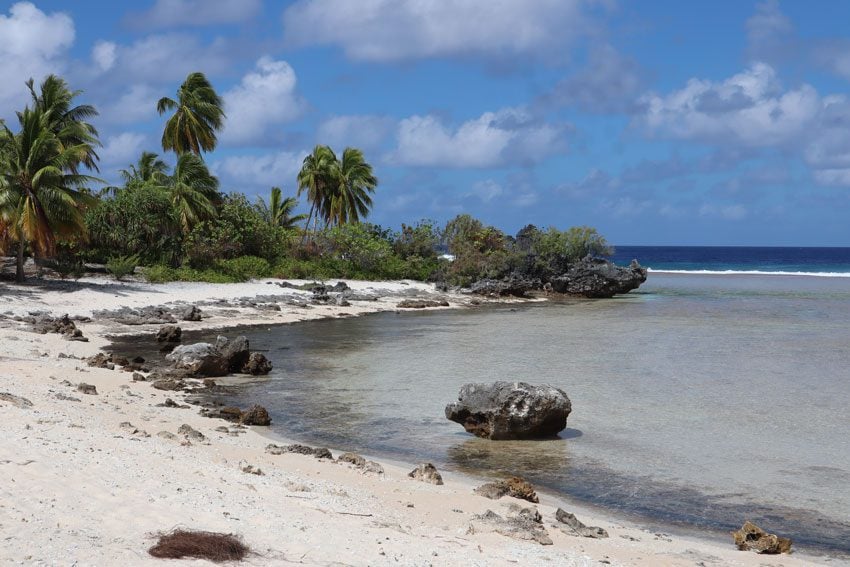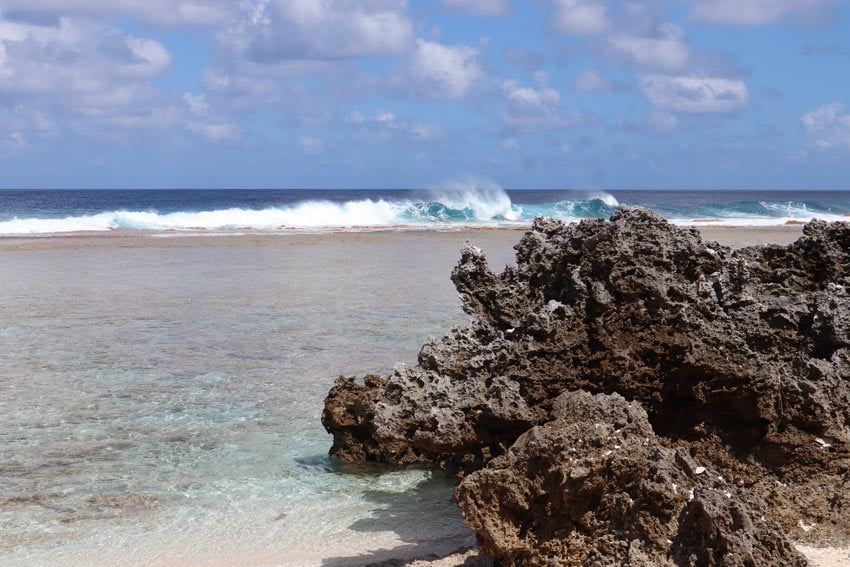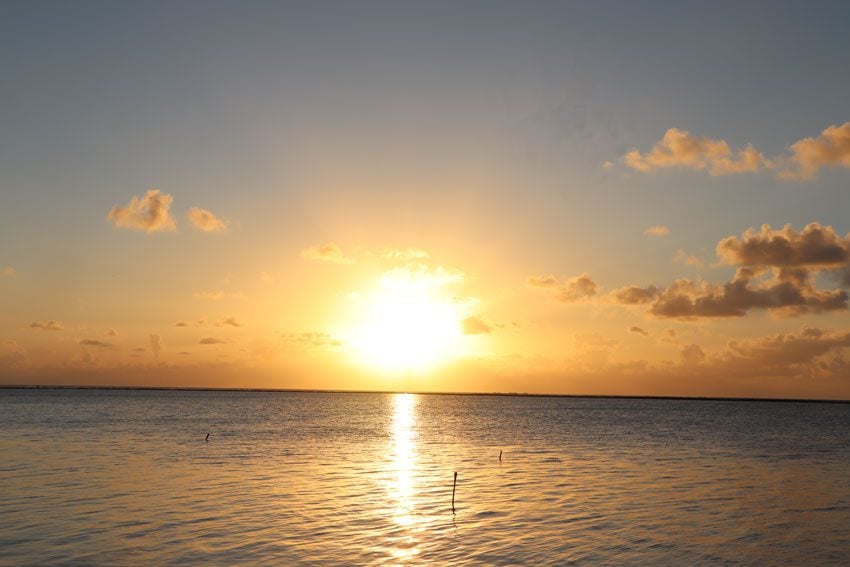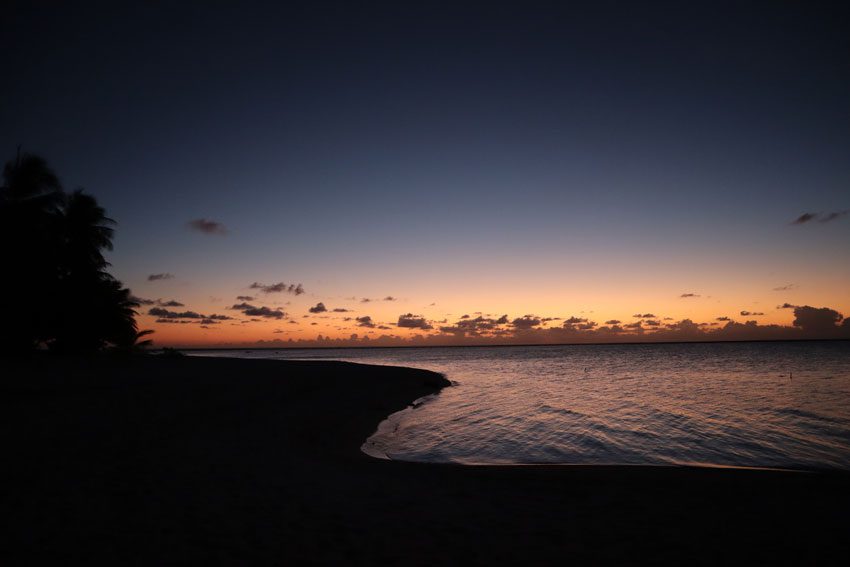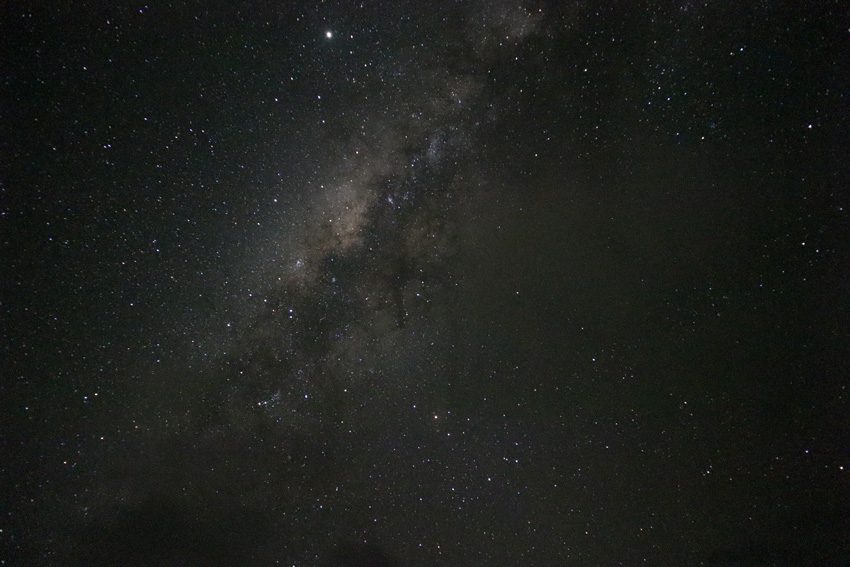 Beaches and Snorkeling
The best beach in Tikehau, at least on motu Tuherahera is Coconut Beach, at the western tip of the atoll. It's also a prime spot for sunset viewing. A narrow dirt path leads from the main road to the beach. The snorkeling here is the best I experienced on the main island and you can swim to the nearby sandbank and even to neighboring Motu Tavararo which is technically private land belonging to the Ninamu Resort.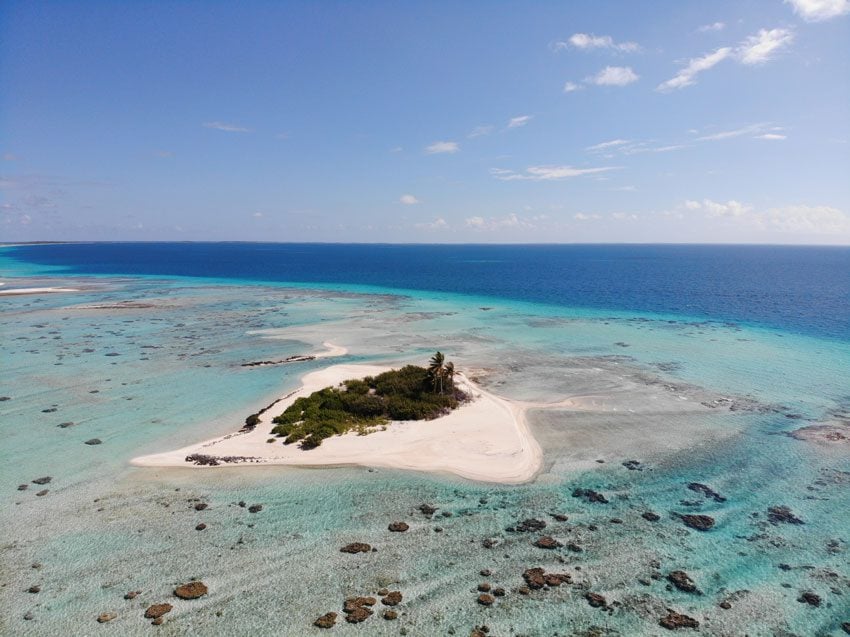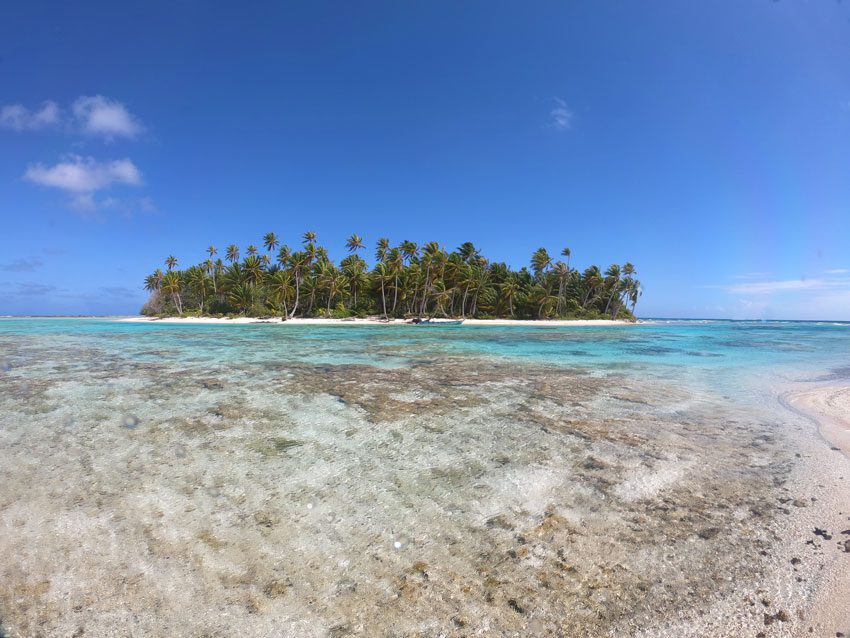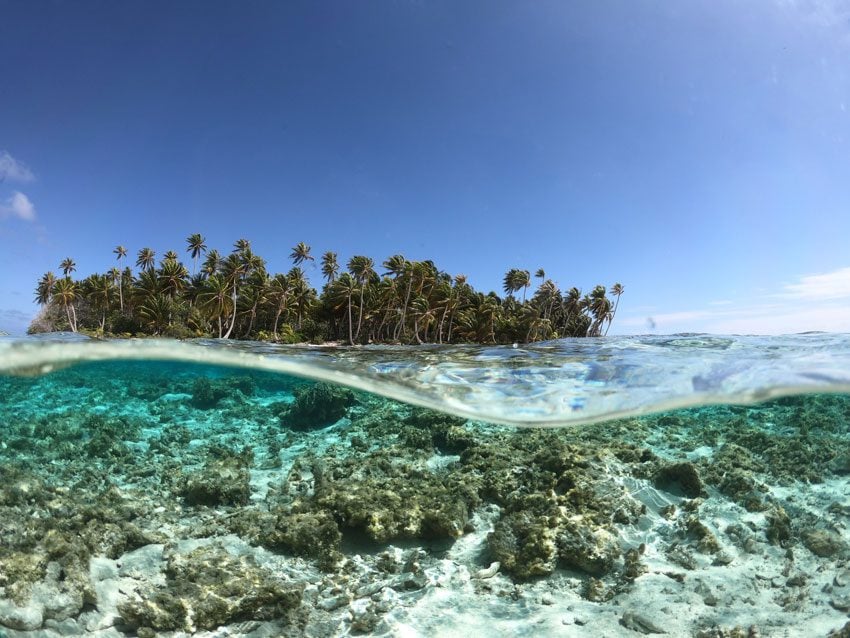 Next is the beach on the lagoon side, where most of Tikehau's pensions are located. Even if you're not staying here, you should be able to visit the beach. Simply inquire with your hosts about the right etiquette. I am not too sure the snorkeling is as good as off Coconut Beach, but the lagoon should be slightly calmer here.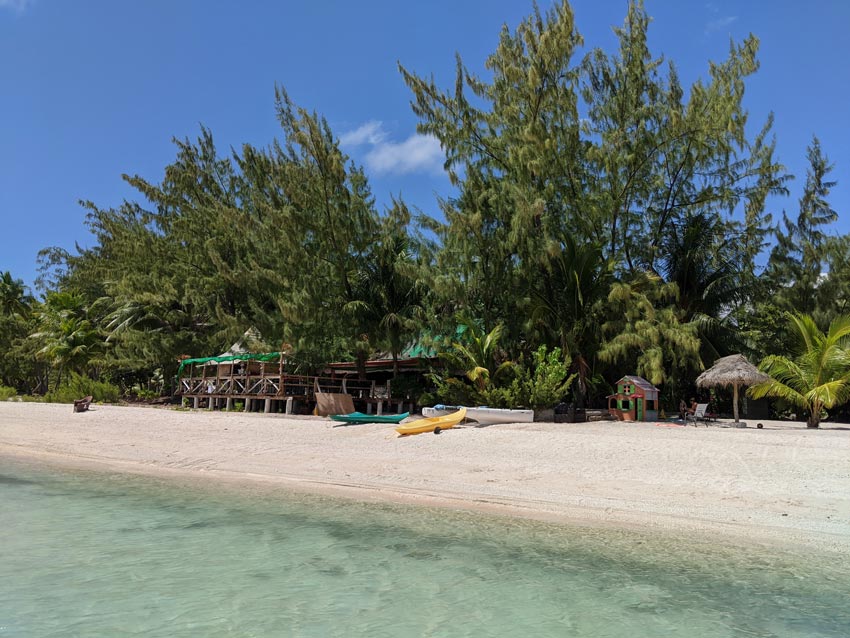 As mentioned in the previous section, the beaches along the reef side of motu Tuherahera are beautifully wild and empty. They're not appropriate for swimming but perfect for chilling.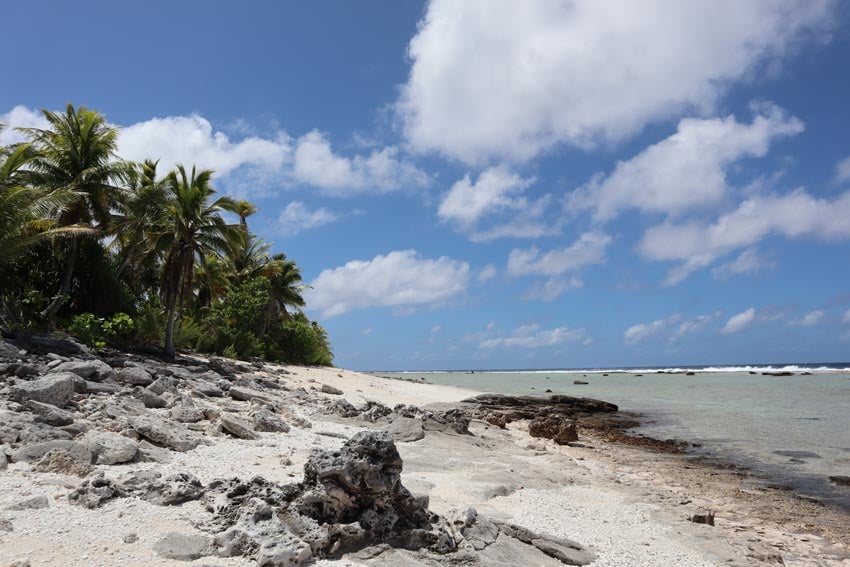 Finally, the pink sand beaches of Tikehau are by far the finest on the atoll and among the best beaches in French Polynesia. Guests of the Pearl Beach Resort have easy access to some of them but others will visit the pink sand beaches on a full-day lagoon tour (see below).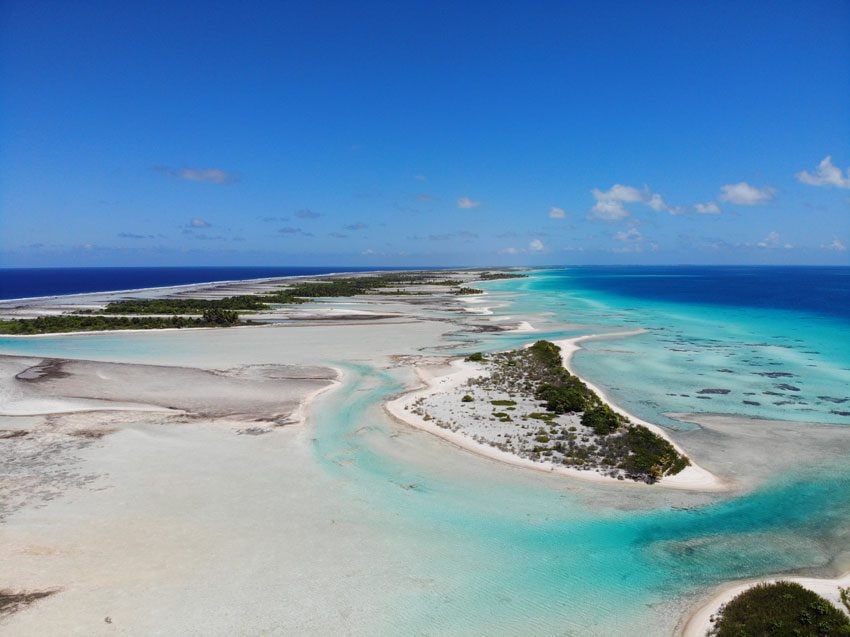 Scuba Diving
For most visitors, this is the prime reason for visiting Tikehau. Ever since Jacques Cousteau's famous claim that Tikehau's lagoon is the richest of all lagoons in French Polynesia in terms of marine life, divers have been flocking to the atoll to see for themselves.
I must admit that while the dives in Tikehau are world-class, I didn't find them as exciting or as rewarding as the dives in Fakarava and Rangiroa. If scuba diving is your main goal, head to those atolls first. I initially booked three days of diving for a total of six dives but ended up canceling the last day having felt a sense of fulfillment.
Nearly all dives are conducted in and around Tuheiava Pass, the only way in and out of the lagoon. It takes about 30 minutes by boat to reach the dive sites. Your dive usually begins with a glide along the reef shelf on either end of the pass, after which you either ride the incoming current and drift into the lagoon or gently swim inside.
While the scenery is always the same, the difference in what you'll experience depends on the current, and luck, of course. On drift dives, fish are looking for shelter from the strong current so they huddle in small caves and caverns into which you can peek. This includes many nurse sharks, almost guaranteed to be seen.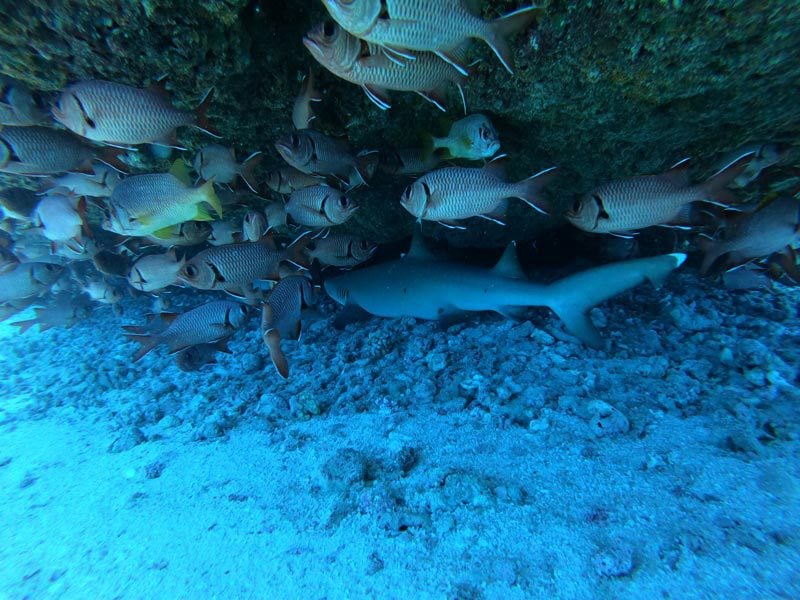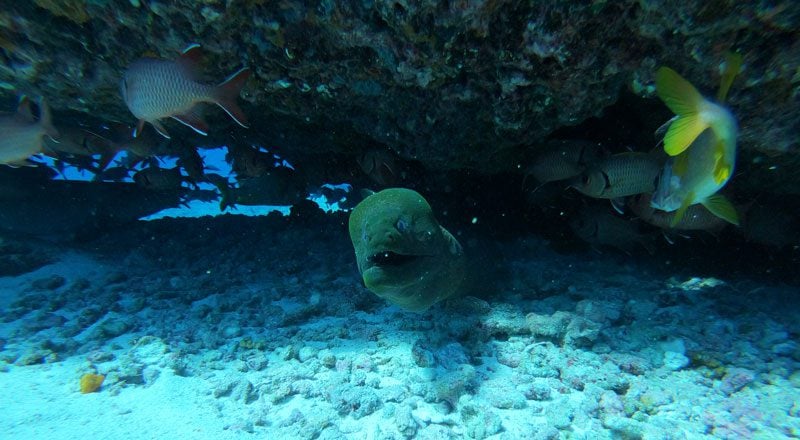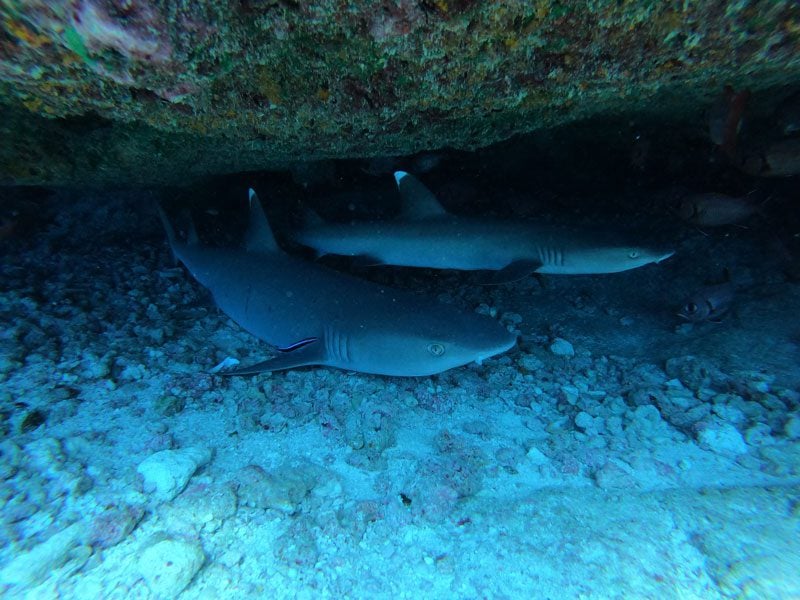 On "regular" dives, the lack of current brings out schools of fish, by the thousands. This includes possible tuna, tiger and hammerhead shark sightings, barracuda, jackfish, angelfish, lionfish, moray eel, and many more. While the drift dives are more exciting, it's in the non-drift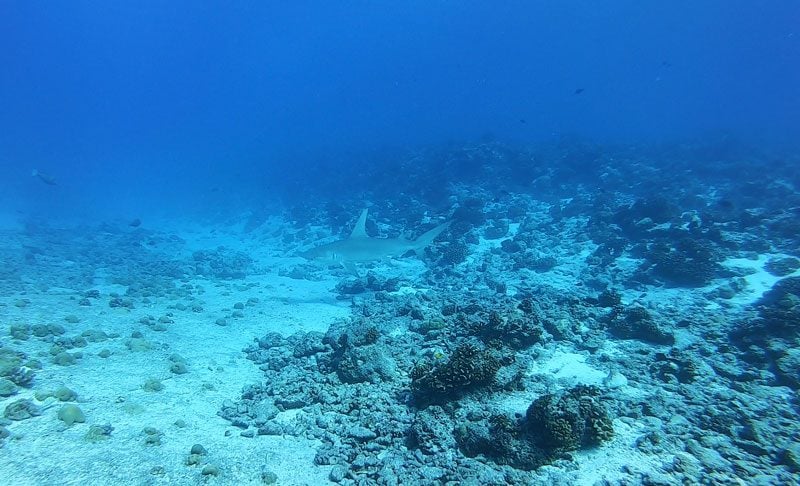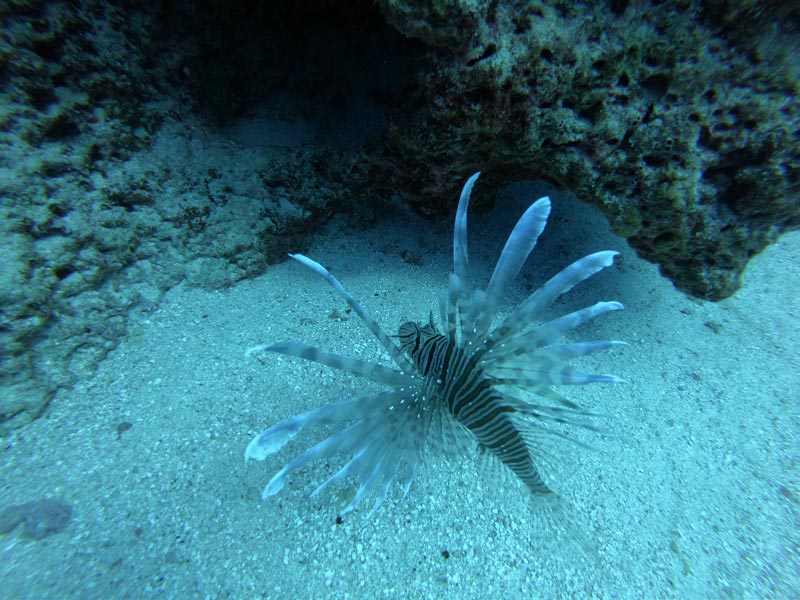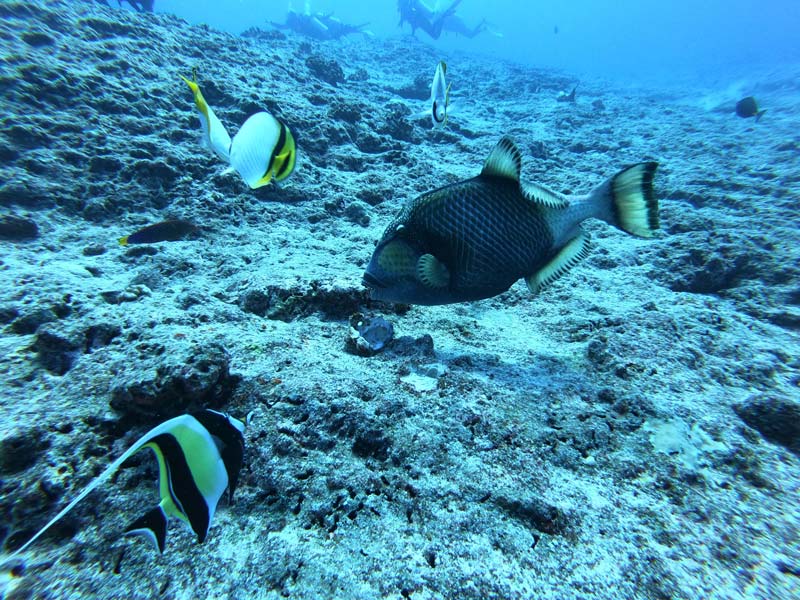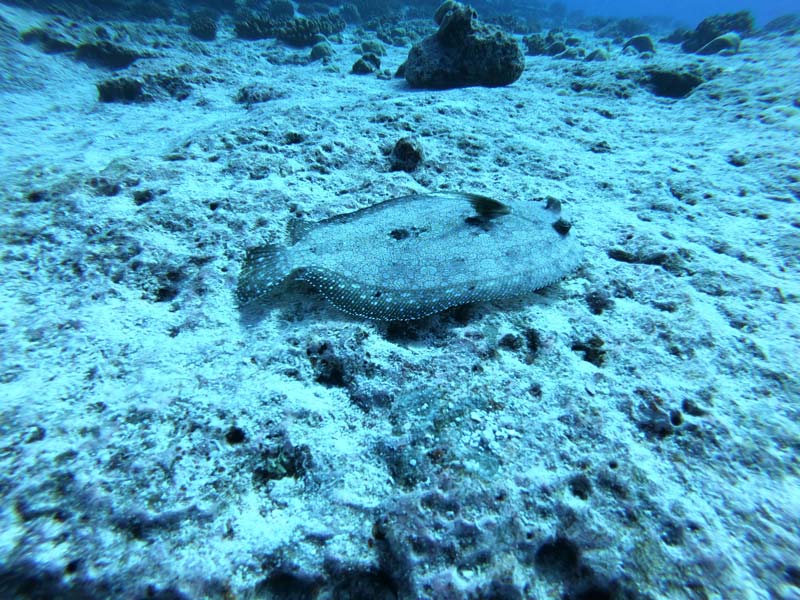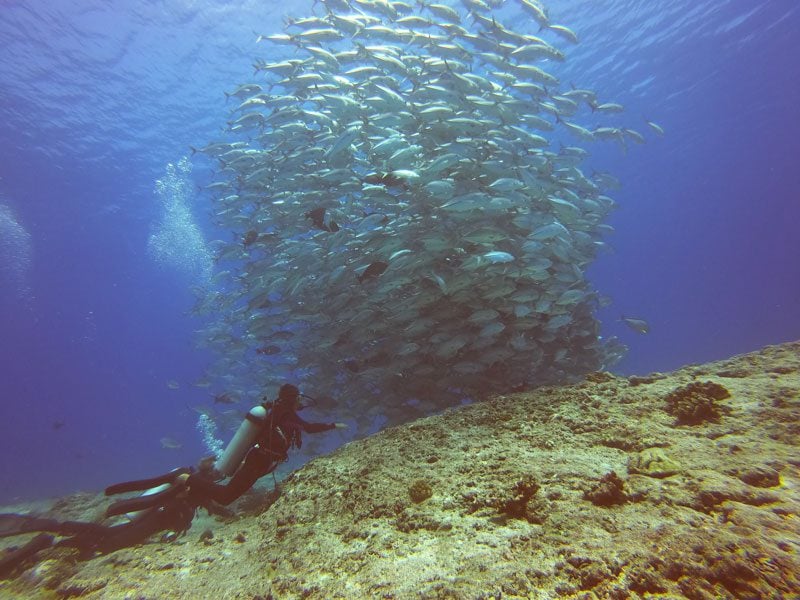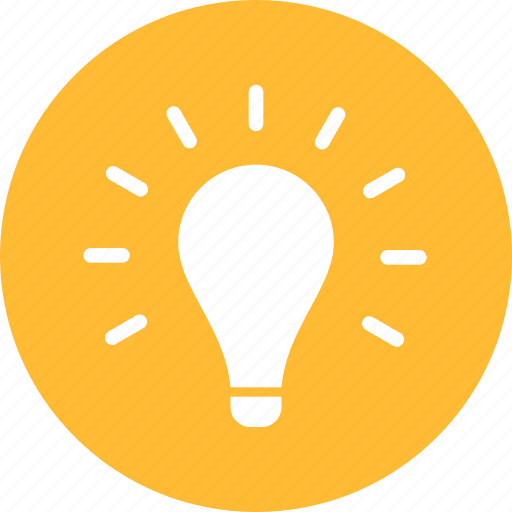 Pro Tip
See the travel tips section under "Scuba Diving in Tikehau" for essential tips and a list of all dive centers.
Lagoon Tour
Spending a day exploring Tikehau's lagoon is simply a must and I recommend going for the full-day lagoon tour which includes all the highlights mentioned below. A full-day tour (including lunch) should cost between 7,500-8,500 XPF per adult ($75-85) and you can book it via your pension hosts. You'll be picked up after breakfast and return at around 3-4 pm.
The lagoon tour begins with a visit to the manta ray cleaning station, a tiny islet in the middle of the lagoon that used to house a pearl farm. Under the water, giant manta rays gather every morning to get cleaned before "heading to work" by small fish that feed off the parasites on the manta's skin. It's a win-win situation not only for the mantas and the fish but also for snorkelers and divers who get to swim with these gentle giants at shallow depths.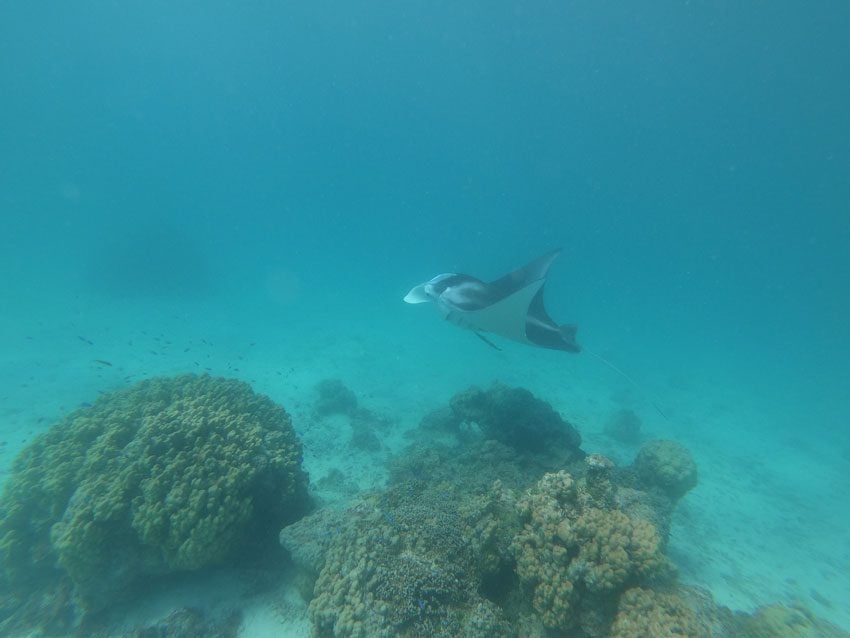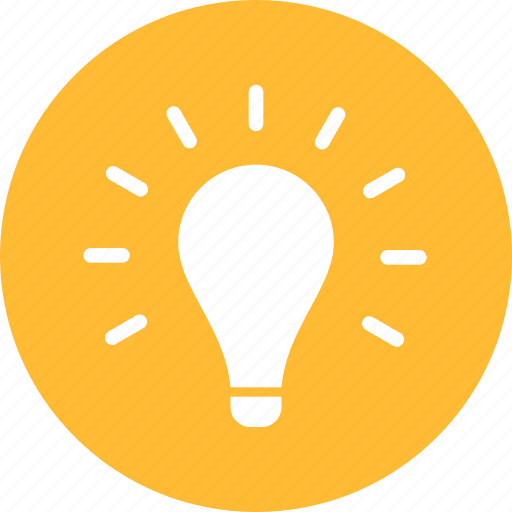 Pro Tip
Some dive centers offer scuba dives with manta rays and some might be able to pair snorkeling with manta rays with a two-tank dive on the same day.
The next stop is Motu Puara, better known as Bird Island or Ile aux Oiseaux. As the boat approaches this rocky outcrop in the far end of the lagoon, it becomes clear how this place got its name. Hovering in circles above the island are hundreds of birds and even if your eyesight isn't what it used to be, you can clearly tell who lives here by the sound they emit.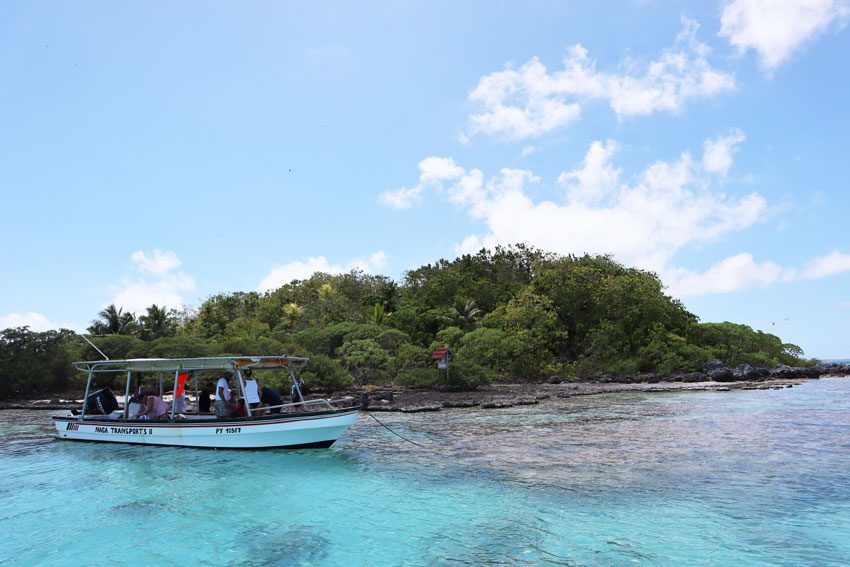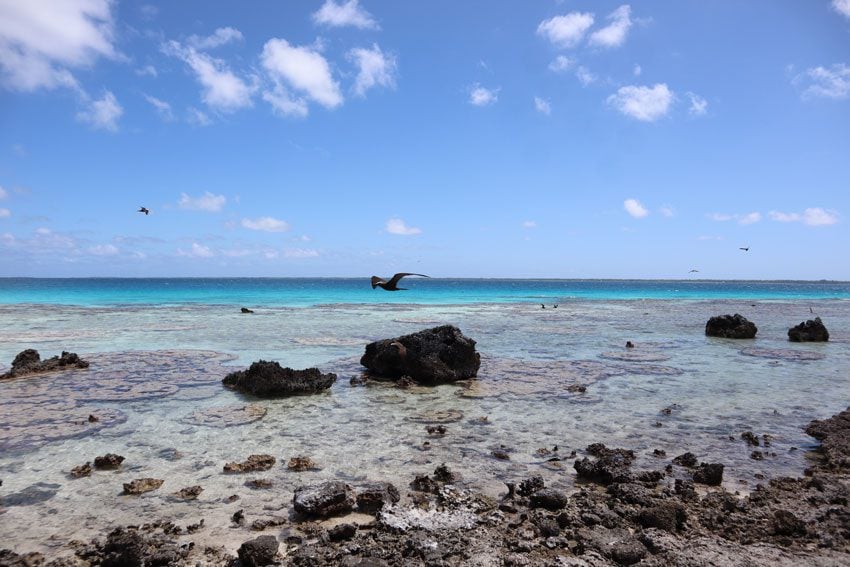 You'll disembark on a patch of sharply raised coral and begin the guided tour of the island. Countless noddies and boobies nest in the trees and they have no fear of humans, so you can approach them but do respect their space.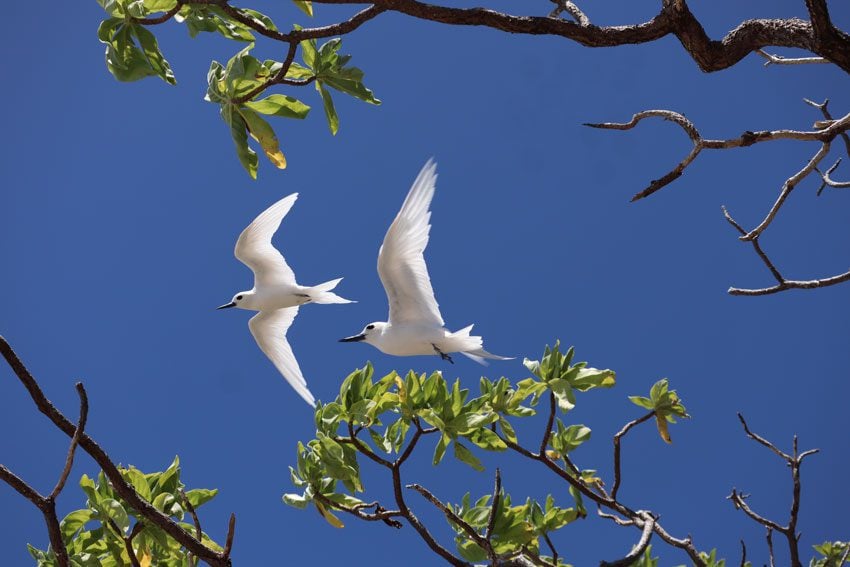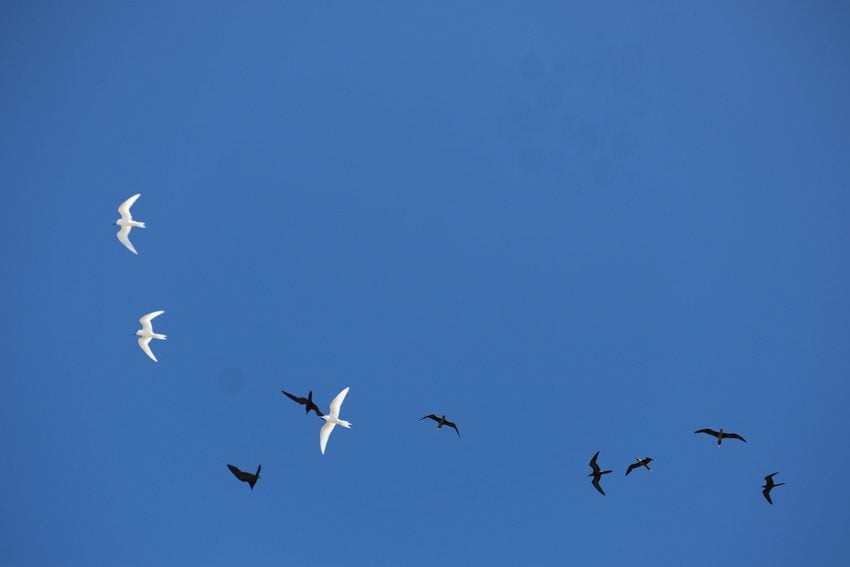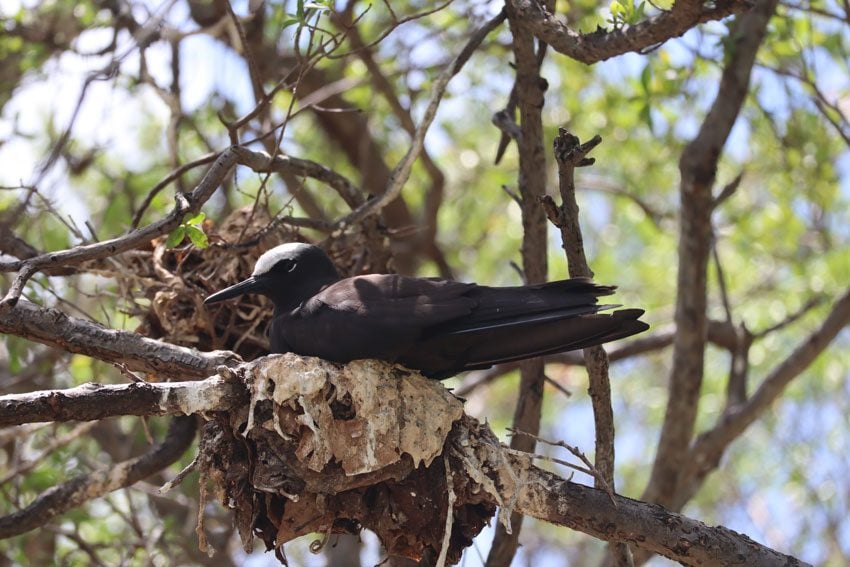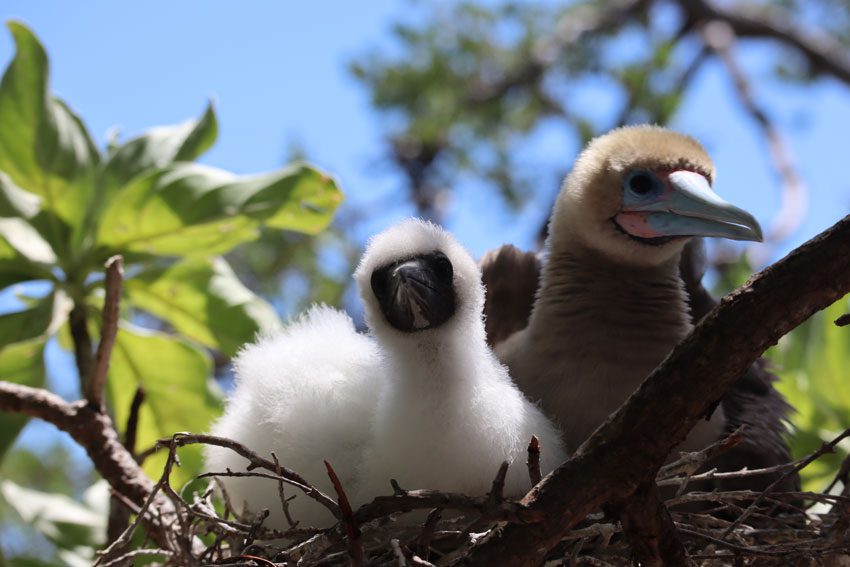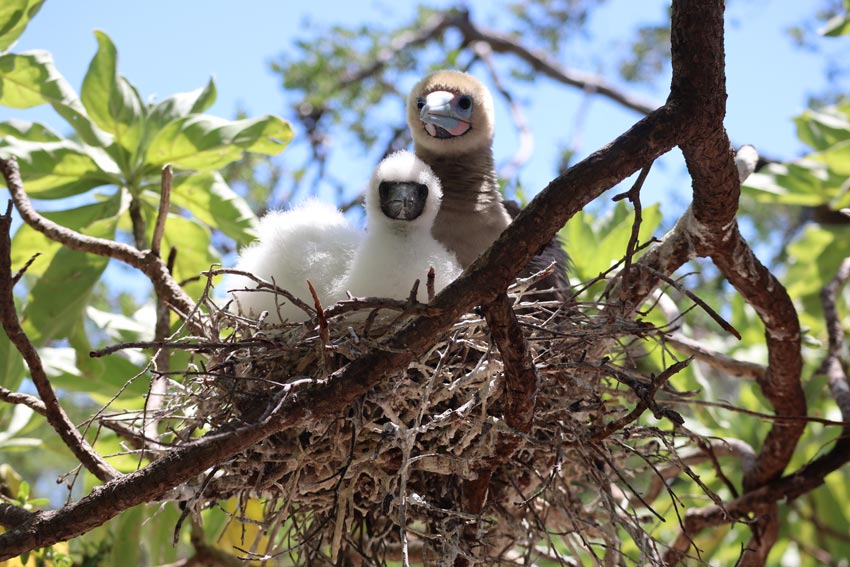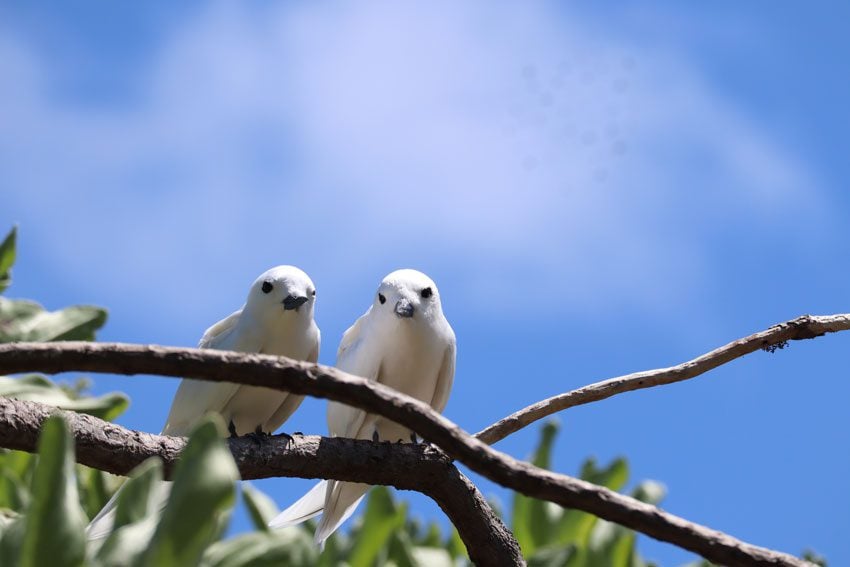 You'll then cross the heart of the tiny island, walking over centuries of guano. This area is rich with coconut palms both towering above and sprouting the next generation on the ground. Altogether, you'll spend about one hour on Bird Island which wasn't enough in my opinion as this was an extremely moving experience. But hey, it's almost time for lunch!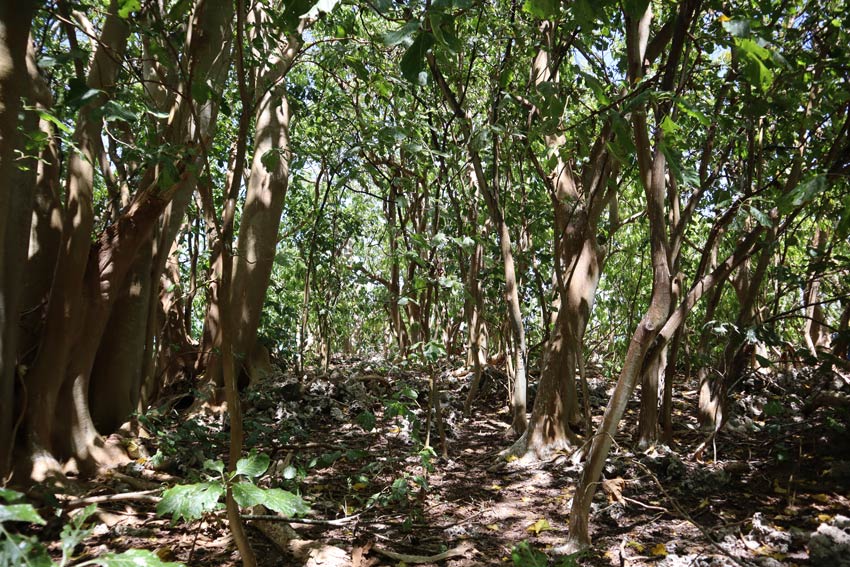 The full-day lagoon tour reaches its climax on the famous pink sand beaches of Tikehau, where you'll also have lunch (Les Sables Roses). Every tour operator owns a small motu, where they've built a vacation home that's used on family outings and lagoon tours.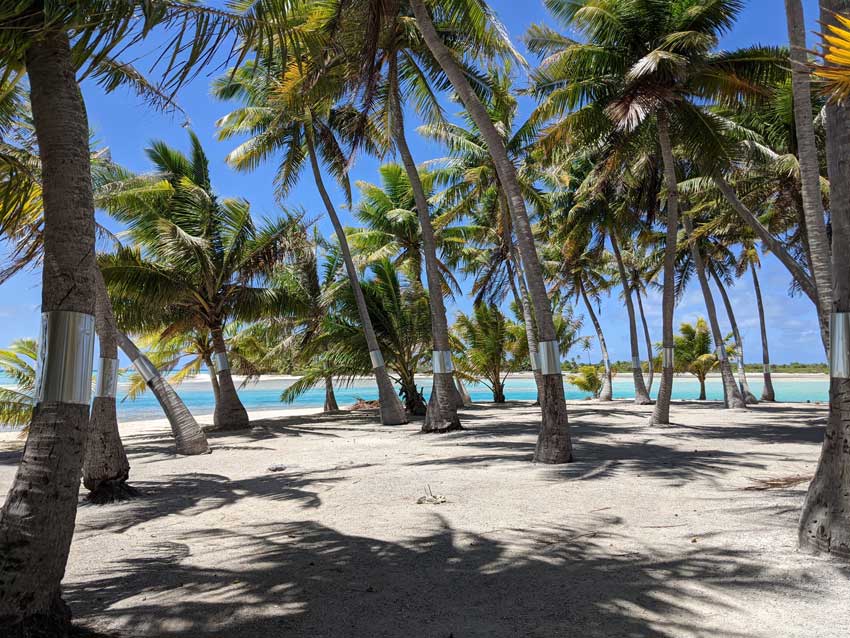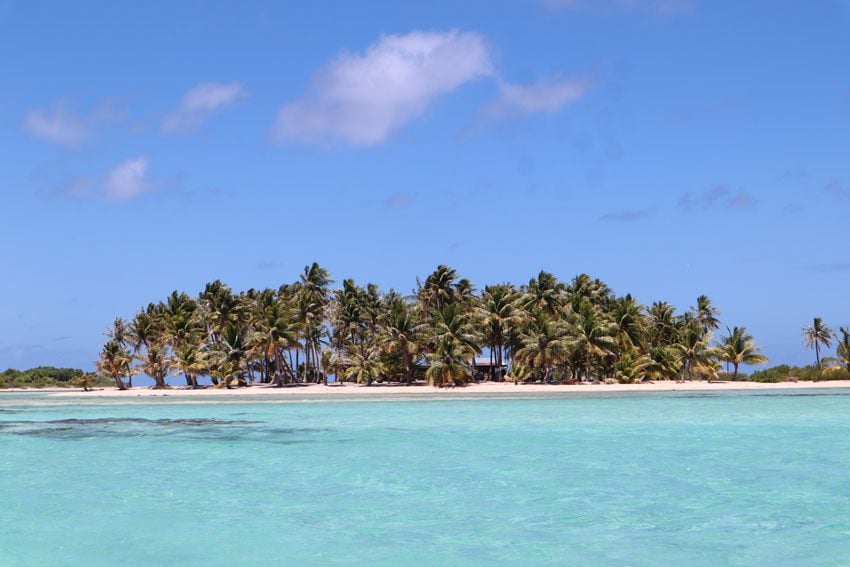 The setting couldn't be more spectacular, crystal clear waters, strings of small pink-sand motu separated by narrow channels like a pearl necklace, and coconut palms swaying in the gentle wind. As the guides fire up the grill, you'll have plenty of time to explore the surroundings.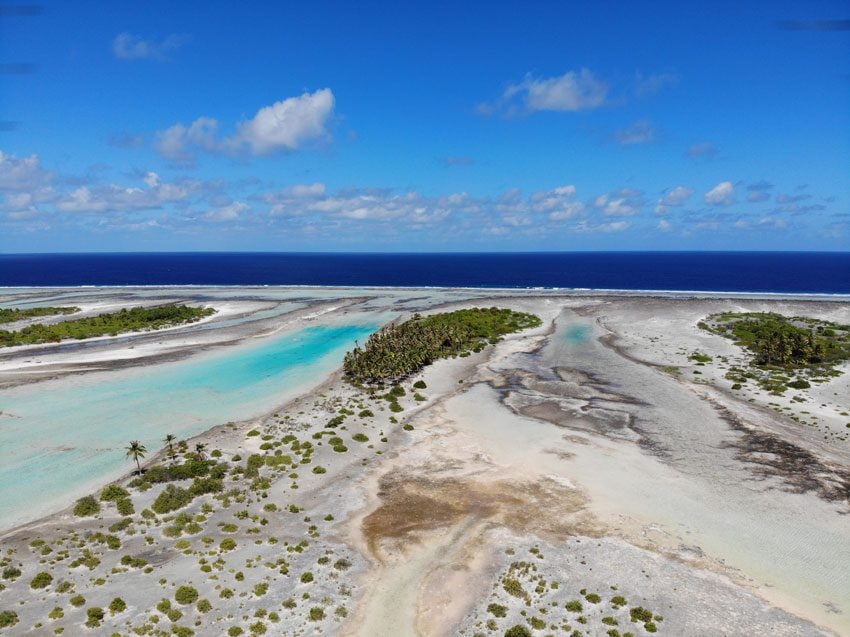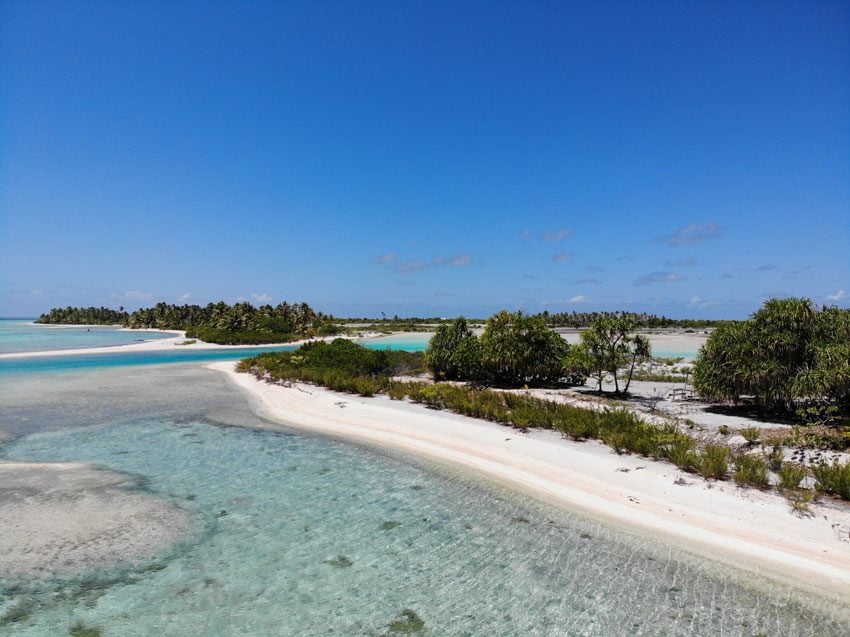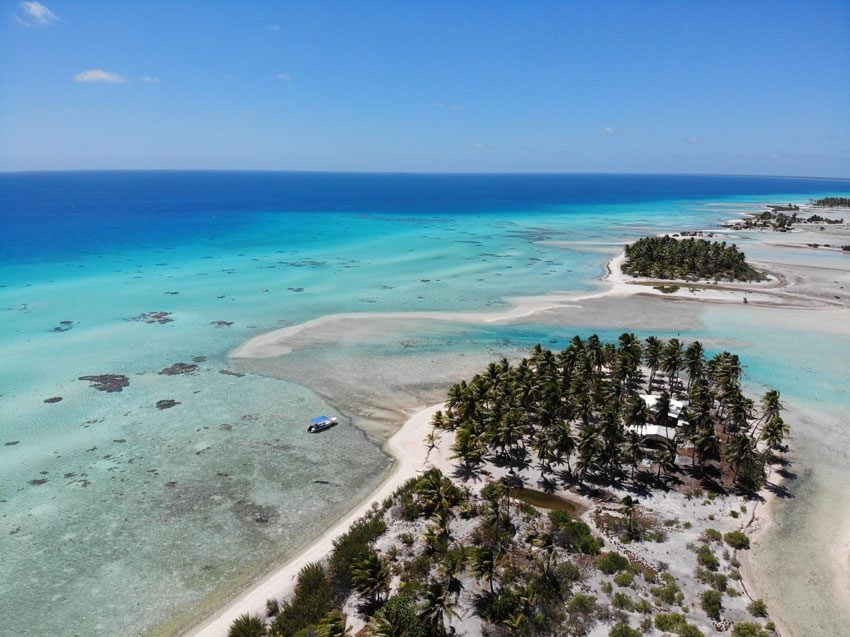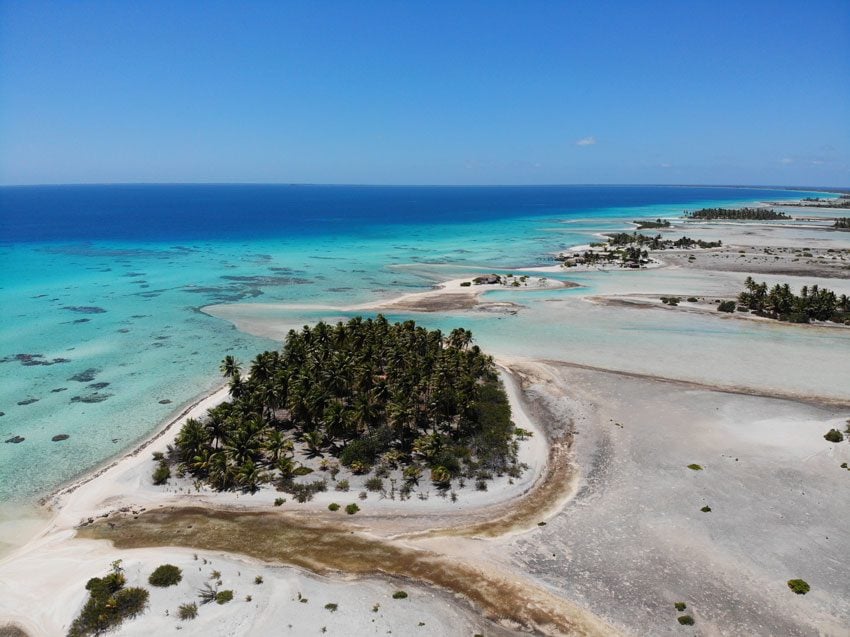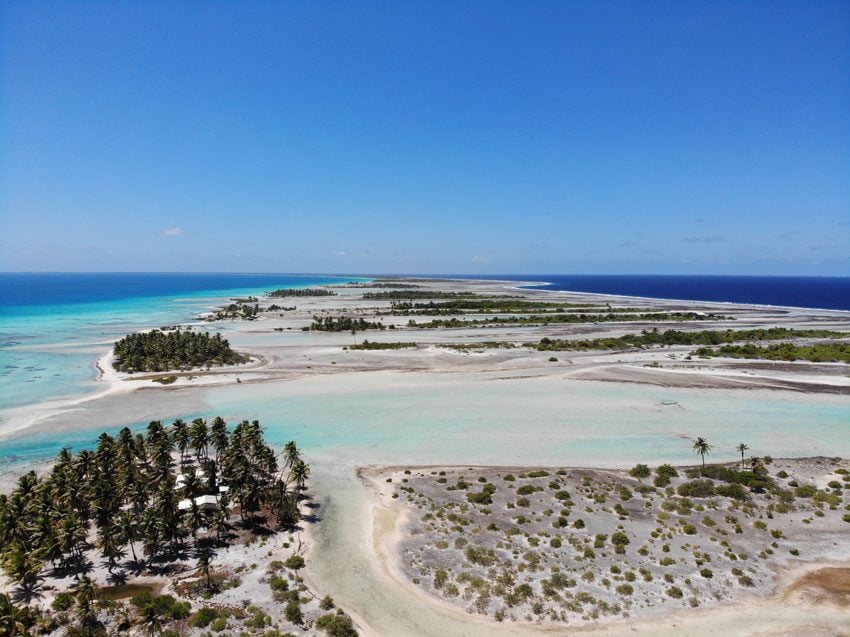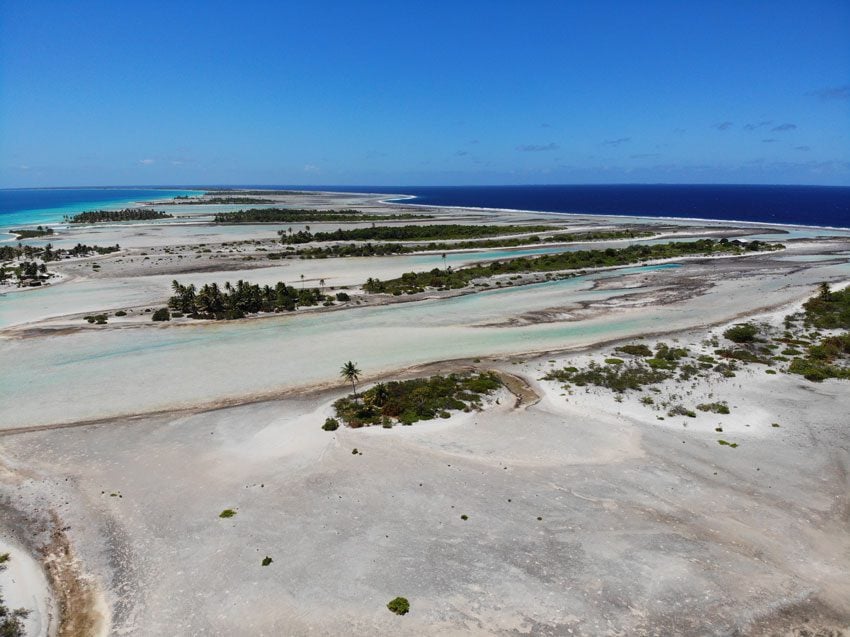 Lunch is more than generous and consists of traditional dishes as well grilled fish. After lunch, you'll have time for a nap or to snorkel with reef sharks in the shallow waters. This is an unforgettable day that will surely make your list of the top highlights in French Polynesia.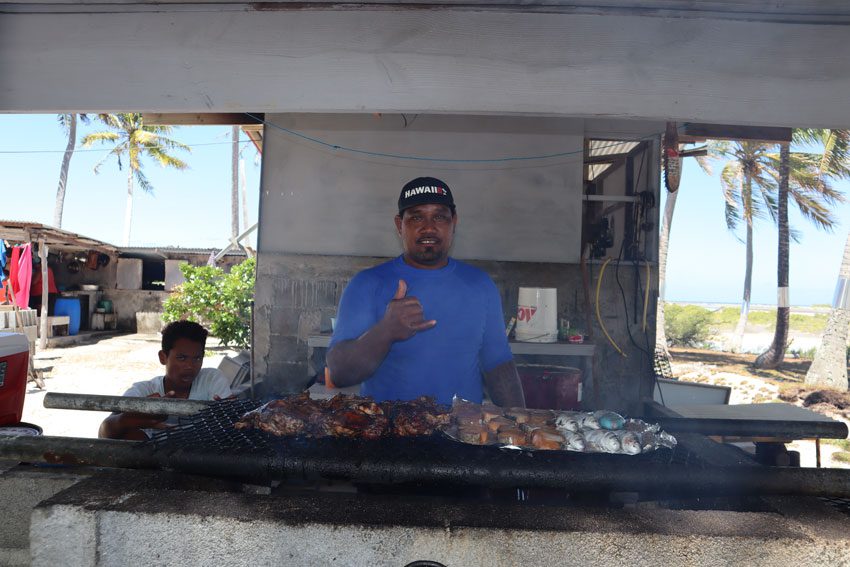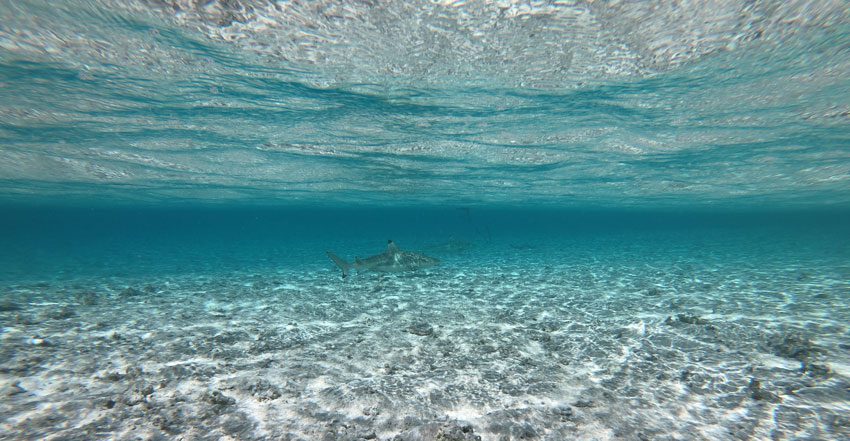 Kayaking
Tikehau's string of small motu (islets) and calm lagoon is the ideal setting for kayaking. You can easily find your own white or pink sand motu and chill there for as long as you want. Inquire with your hosts about renting a kayak.
Fishing
Locals can arrange deep sea fishing trips for those who are interested.
Eden Island
There's a small community living on an isolated motu which they've named Ile d'Eden. This tight-knit group created an organic farm and welcomes visitors. I personally passed on the experience as I've read mixed reviews and my time on Tikehau was precious.
What's Next?
This Tikehau Travel Guide should give you a pretty good idea of what to expect on a visit to Tikehau. To further explore your options, I recommend going over the following resources to see how to put the puzzle together on your visit to Tikehau and the Tuamotu archipelago.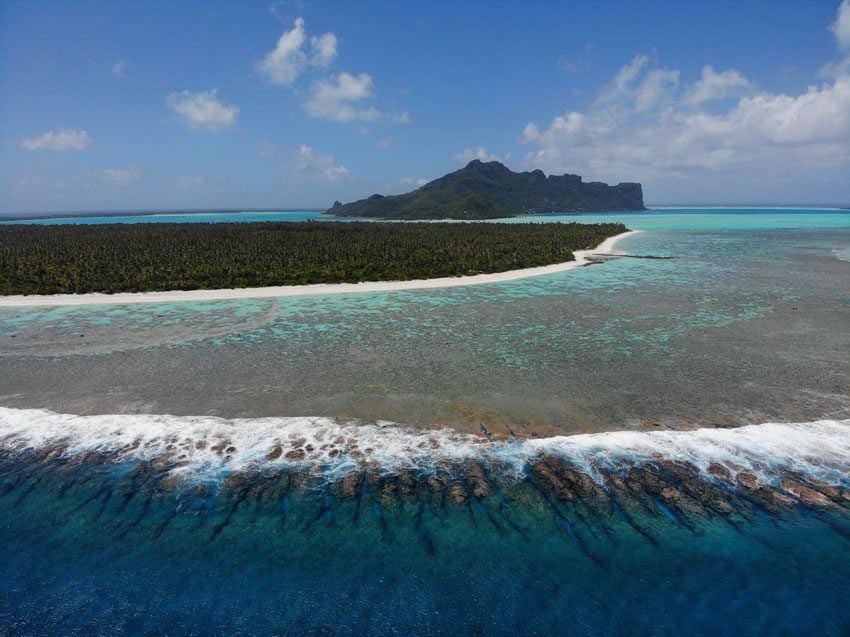 Tahiti, Tailor Made!
The Islands of Tahiti are among the last places to be colonized by mankind, 118 islands, each with their unique personality.
Get expert advice and assistance with planning your trip to the destination where tropical dreams come true!
See Options
---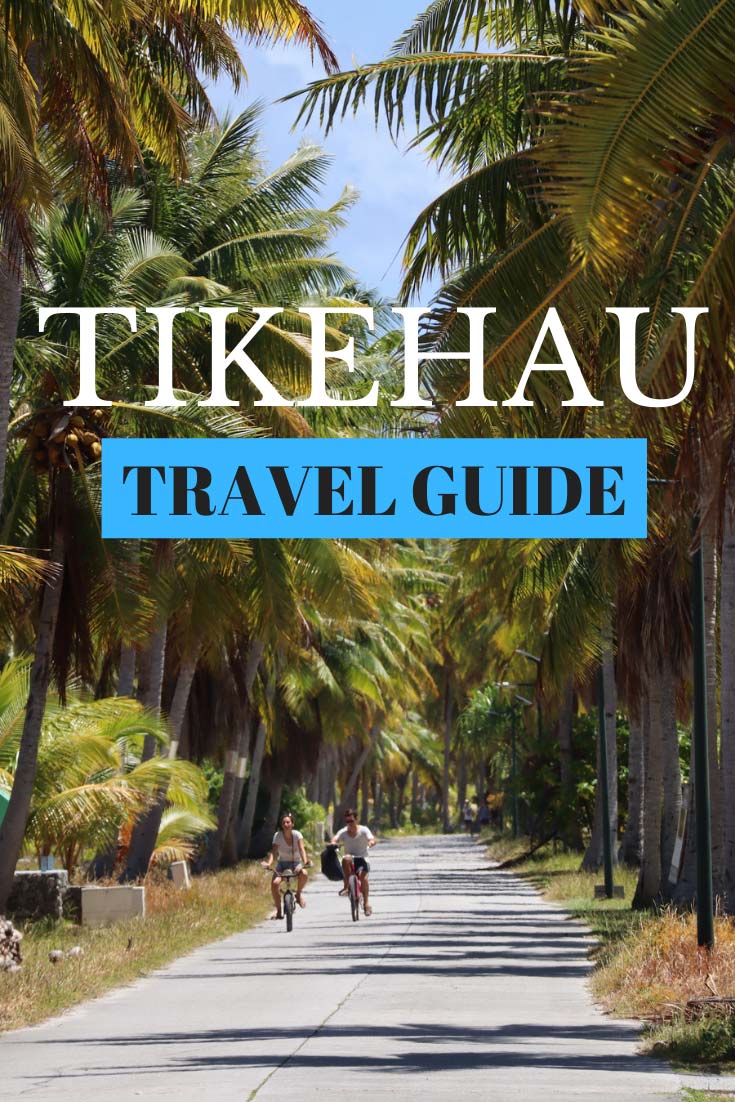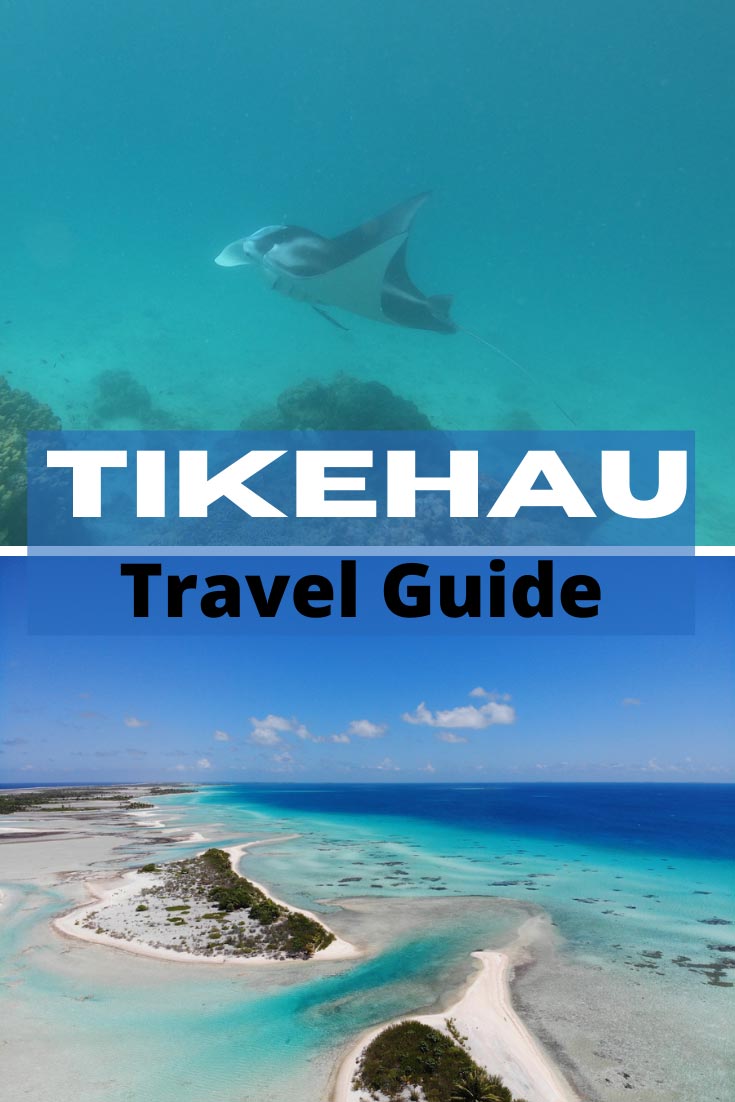 Pin These Images To Your Favorite Boards