With pink sand beaches, world-class scuba diving, all the possible shades of blue, and life in the slow lane, a visit to Tikehau in French Polynesia is an ideal setting for off-the-beaten-track travelers and avid scuba divers. In this Tikehau travel guide, you'll learn how to plan a visit to Tikehau and what there is to do on this magical atoll.

About This Guide
I finally made it to Tikehau on my fifth visit to French Polynesia, having previously visited neighboring Fakarava and Rangiroa. I spent five nights in Tikehau, the most spent on a single island during this particular six-week voyage. This Tikehau travel guide is based both on my experience on the atoll and on extensive research, but also on the wider perspective which has been formed over five visits to French Polynesia (and counting).
Heading off to French Polynesia? In-depth island guides to all 5 archipelagos await you, including sample itineraries and essential travel tips & tricks.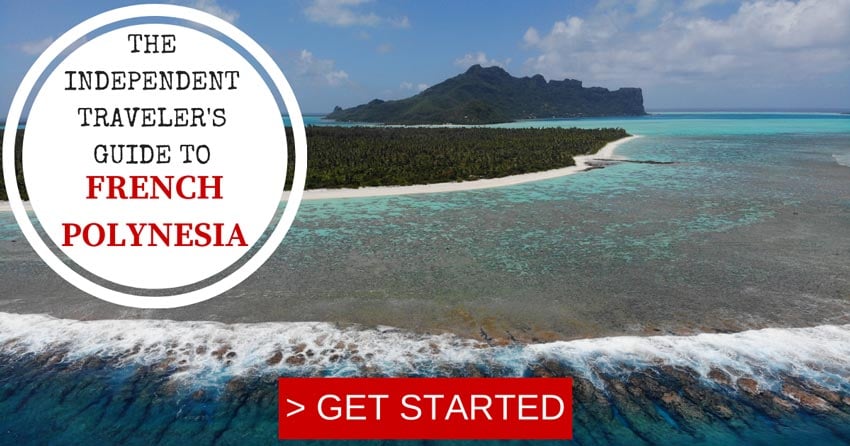 Tahiti, Tailor Made!
The Islands of Tahiti are among the last places to be colonized by mankind, 118 islands, each with its unique personality.
Get expert advice and assistance with planning your trip to the destination where tropical dreams come true!
Tikehau Travel Guide Video
Watch this video to see what's expecting you in Tikehau (you might need to disable your ad blocker).
Why Visit Tikehau?
Meaning "peaceful landing" in the local Puamotu dialect, this is exactly what you'll get on this atoll. Much like Fakarava, Tikehau is both an ideal scuba diving destination in French Polynesia but there's also a lot to see and do beyond diving. Even if you do not dive, you will still enjoy visiting this atoll. Tikehau boasts miles and miles of white and pink sand beaches that are relatively easy to access, either on foot, by boat, or with a kayak, its lagoon is filled with numerous attractions that everyone will enjoy, and the laid back vibe around the main village is the ideal setting for those in search of an authentic and calming experience.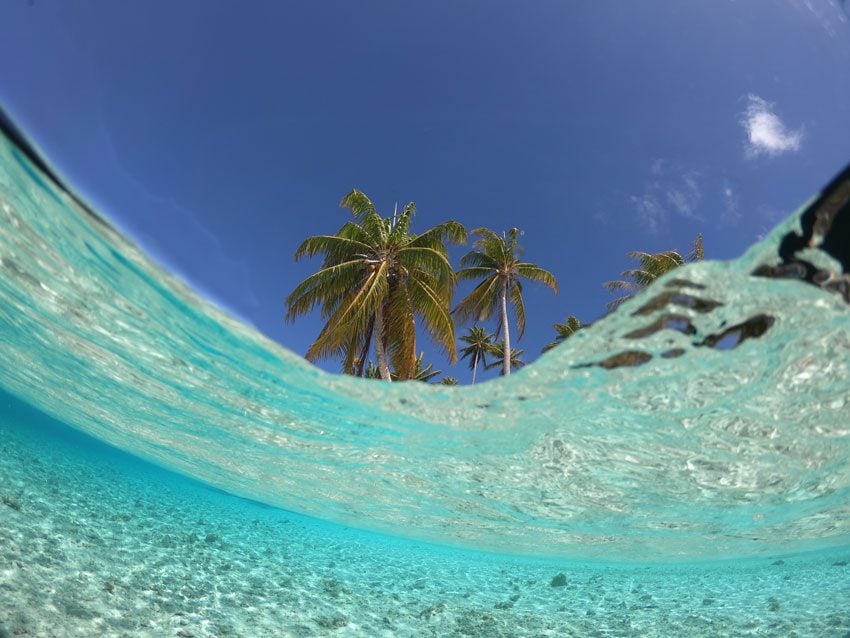 What's Included In This Tikehau Travel Guide?
Several sections make up this travel guide:
Additional Tikehau Travel Guides
You can also have a quick view of the top things to do in Tikehau and see how to spend 5 days or less in Tikehau with these resources.

---
Tikehau Travel Guide Map
All points of interest mentioned in this guide can be found on this map. Simply click on the image to open in Google My Maps.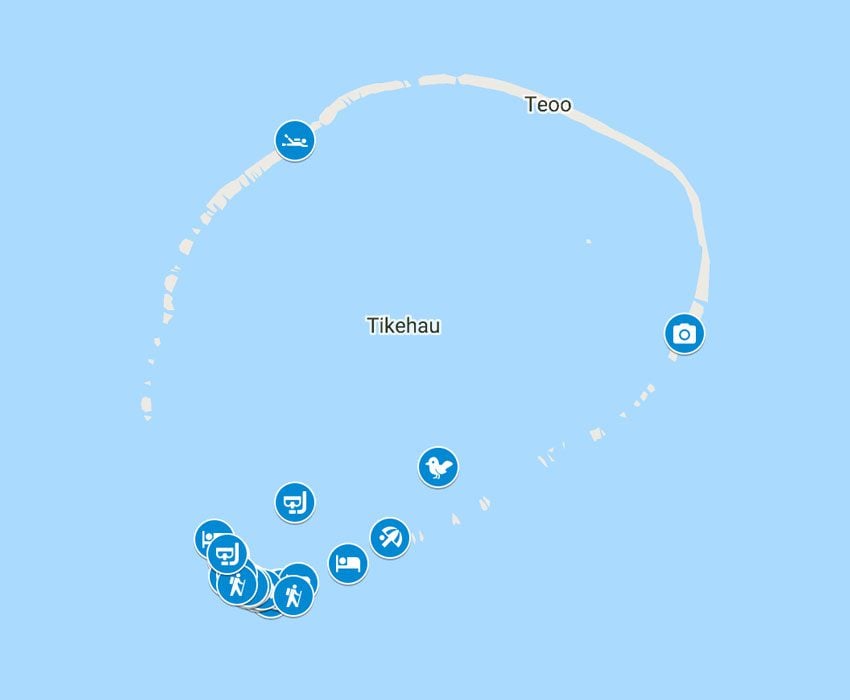 Facts & Brief History
Tikehau is located approximately 340 km from Tahiti and about 30 km from Rangiroa. Like most of the 78 atolls that form the Tuamotu archipelago of French Polynesia, Tikehau is a coral atoll formed millions of years ago when the volcano that created its lagoon sank to the depths of the ocean (see illustration below).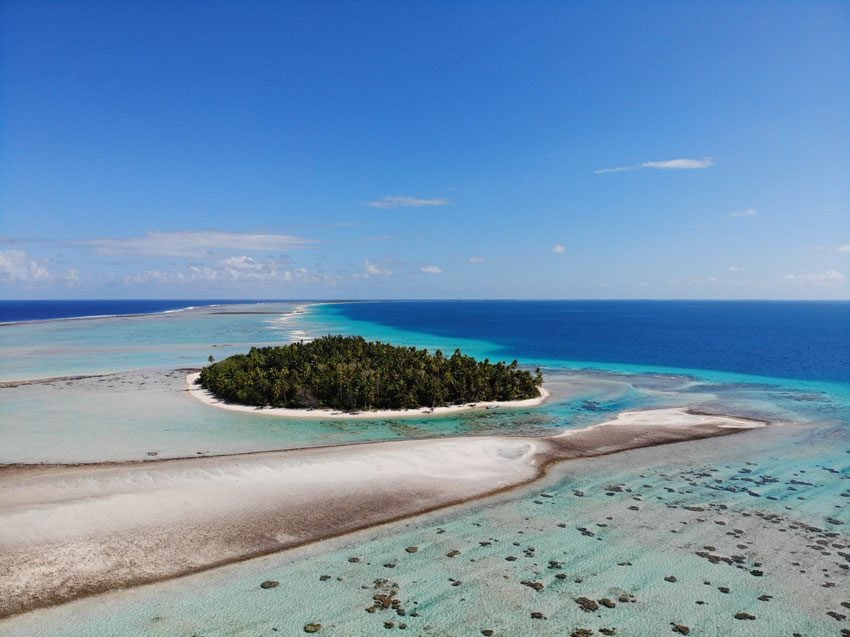 This dramatic act of nature left an immense lagoon that measures 28 km in diameter with a surface area of nearly 500 square km! Just imagine how large the volcano was. Tuheiava Pass is the only way into the lagoon, likely formed by an ancient freshwater river that prevented the formation of coral. The land consists of a ring of connecting islets, known as motu, with nearly the entire population of less than 600 residing on Tuherahera, the largest of Tikehau's motu.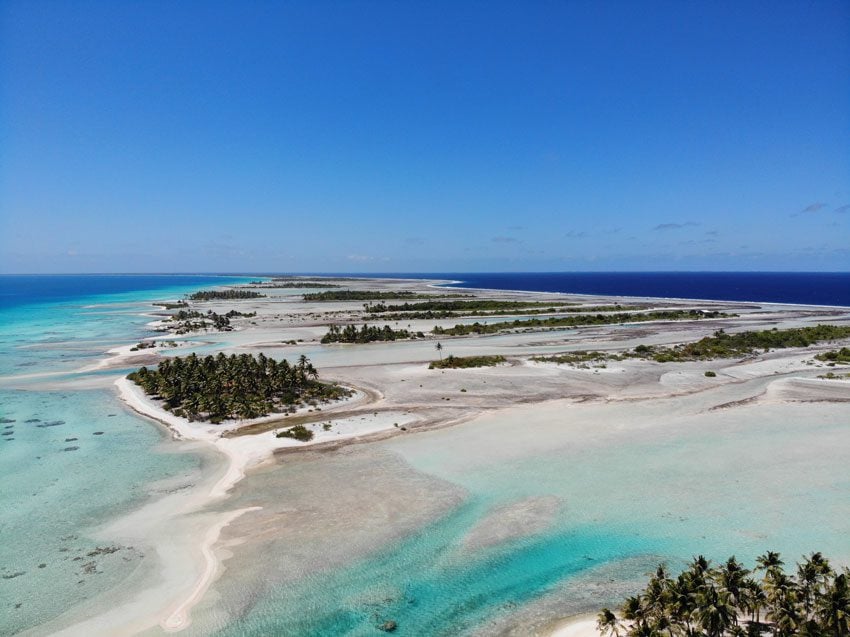 The Tuamotu Atolls were settled by ancient Polynesians perhaps in the 7th century AD. It is unclear whether discovery was the result of southbound voyages from the Marquesas Islands or northbound voyages from the Society Islands. Russians were the first Europeans to discover Tikehau in the early 19th century but it was French explorer Jacques Cousteau that put the island on the tourist map. In 1987, he conducted a study of Tikehau's lagoon and found it to contain the greatest number of fish species than any other place in French Polynesia.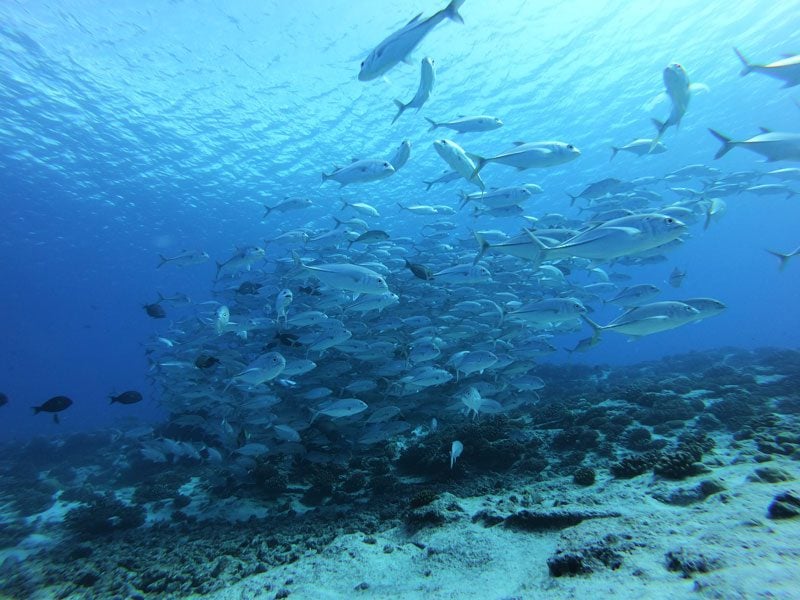 Life on a coral atoll has never been easy. There isn't much dry land to settle on and since soil consists of dead coral, it is not suitable for growing most crops. And then there's the water problem. Since the atolls have no mountains that aid in forming and trapping rain clouds, fresh water is a serious issue. Even today, locals catch rainwater in containment tanks and turn to pump water from unreliable underground wells when the situation is dire. Though rare, when a severe storm passes through, it can destroy an atoll in the absence of a sheltering high ground. Perhaps this is the reason why European explorers named this land the "Disappointment Islands".