14 Of The Best Markets In Paris
Marché Monge – Latin Quarter
Metro Station: Place Monge | When to go: Wednesday, Friday, Sunday
The traditional neighborhood food markets are hard to come by and Marche Monge is one of them. You just have to know when they're open and where to find them. Marché Monge is one of the best markets in Paris and I found myself here completely by chance. Normally, there's not much happening in Place Monge but every Wednesday, Friday, and Sunday from 7 am – 2:30 pm, the square comes to life. You'll find here all your market favorites and if you want to have a light picnic lunch, stocking up on food here is a good idea. The Jardin des Plantes and the Luxembourg Gardens are just a stone's throw away!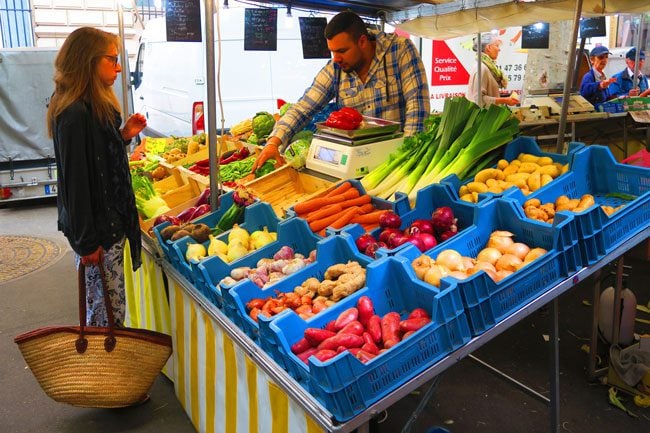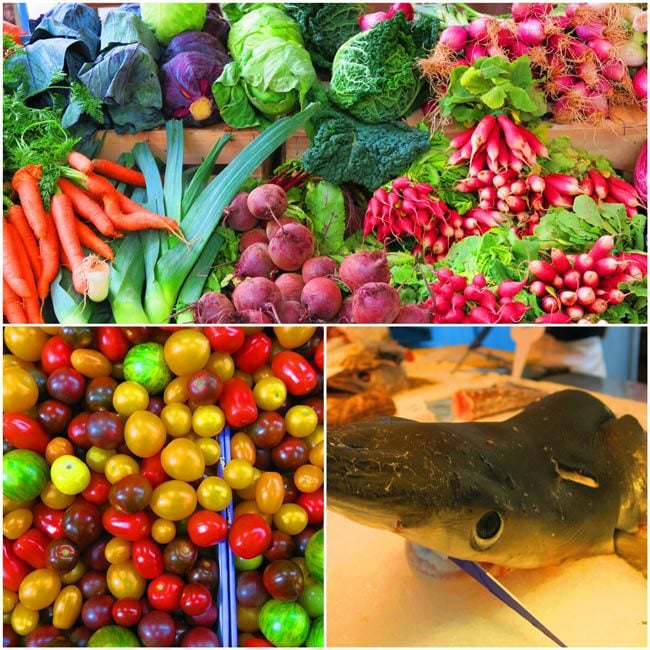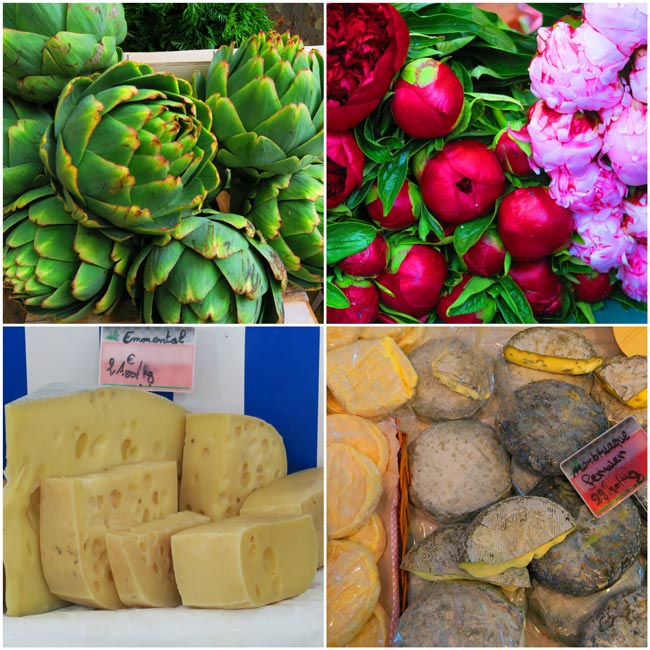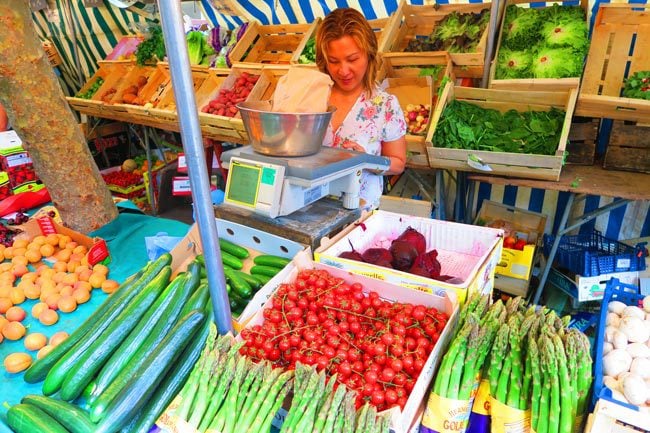 Aside from the usual choice of unbelievably fresh produce, you'll also find here ready-to-go African food, clothing, jewelry, and even a knife sharpener. But above all, it's the vibe that made me fall in love with this otherwise ubiquitous market.
Rue Mouffetard – Latin Quarter
Metro Station: Place Monge | When to go: avoid Sundays and Mondays
Right up there with Rue Montorgueil as one of the best markets in Paris, Rue Mouffetard also has lots of historical significance. This cobblestone pedestrian street in the Latin Quarter used to be outside the Paris city walls and was on the old Roman road from Paris to Rome. Start at the southern end, where you'll find most of the food shops, and then work your way up to Place de la Contrescarpe to relax with a cup of coffee or lunch in one the cafes lining this square. It's a great way to start your day of exploring the Latin Quarter and also to prepare for a picnic lunch at either Jardin des Plantes or the Luxembourg Gardens.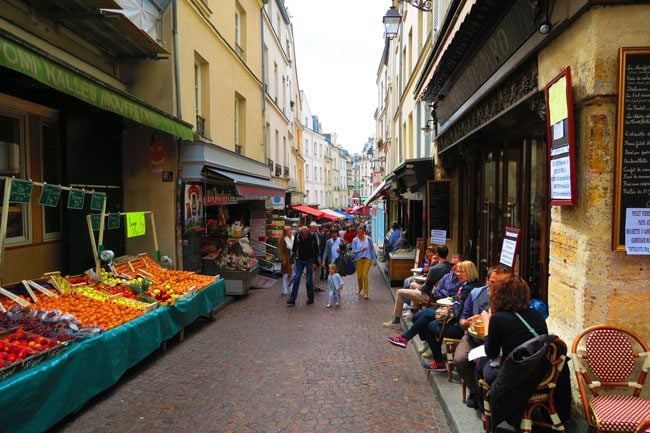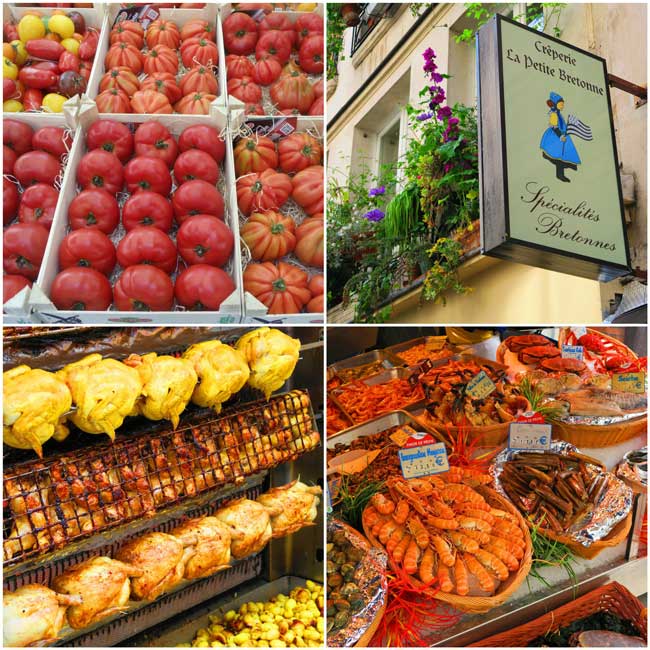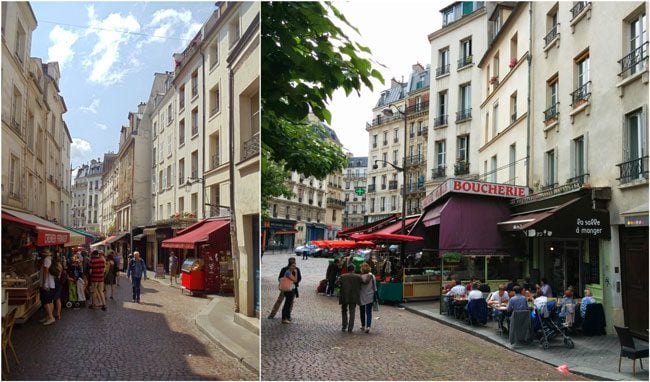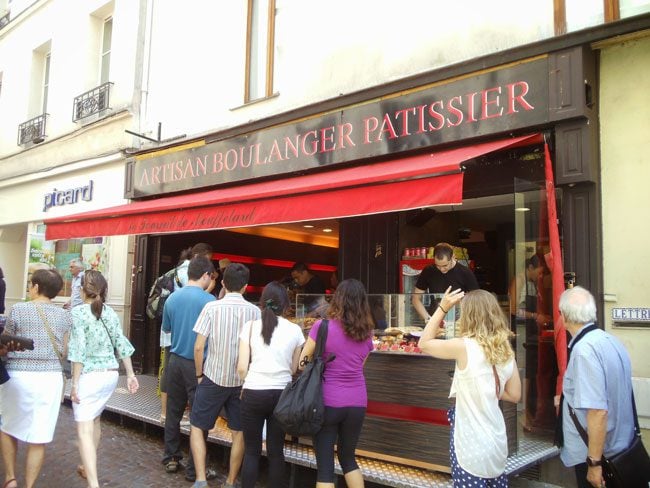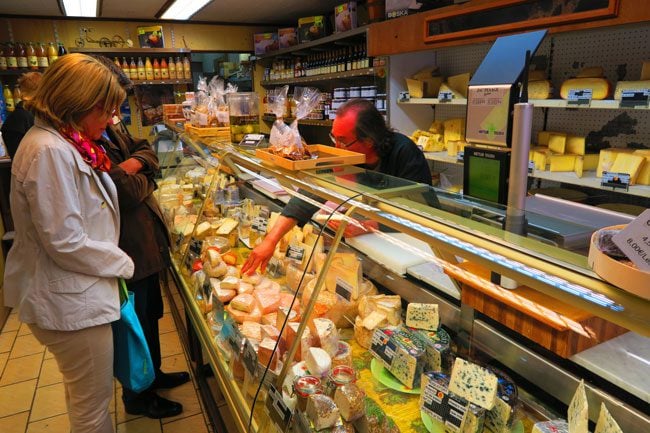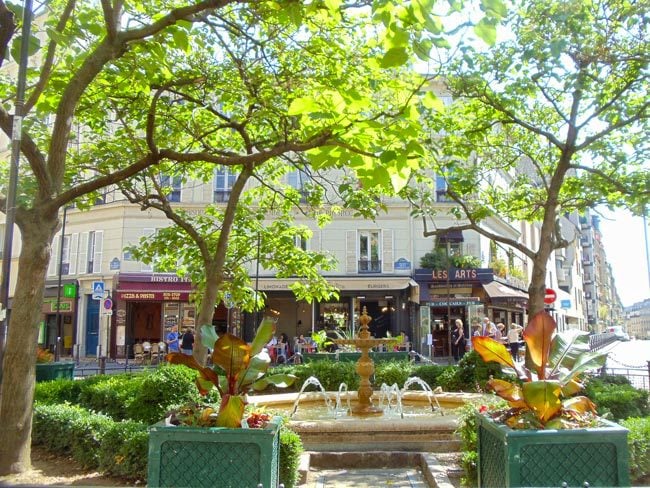 Marché Edgar Quinet – Montparnasse
Metro Station: Edgar Quinet | When to go: Wednesday & Saturday (food market), Sunday (crafts)
Another one of the best markets in Paris, this open-air food lovers paradise is only operating twice a week. After catching a memorable panoramic view of Paris from the Montparnasse Tower, head back to street level and stock up on your favorite foods with the rest of the neighborhood folks. The Market itself is set up on the long and narrow edges of the boulevard and I found it extremely pleasant to walk around on a Saturday morning. You should aim to arrive before noon, as the market tends to wind down early on, but be sure to plan for a picnic lunch in the Luxembourg Gardens, only a 10-minute walk from here.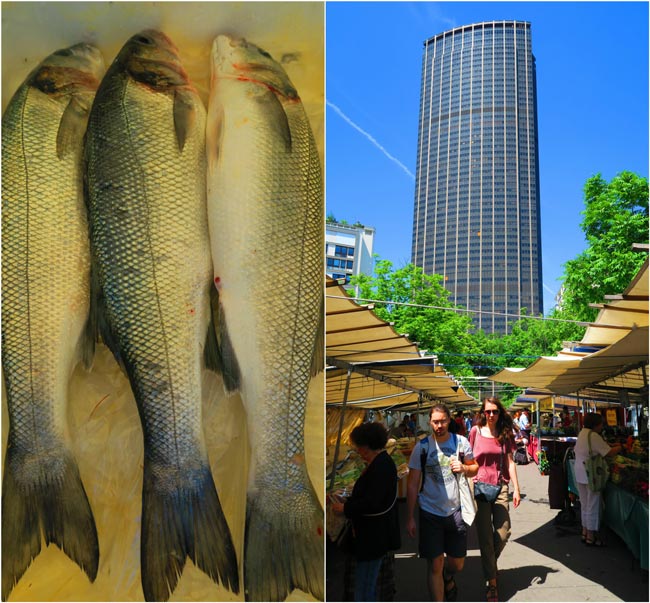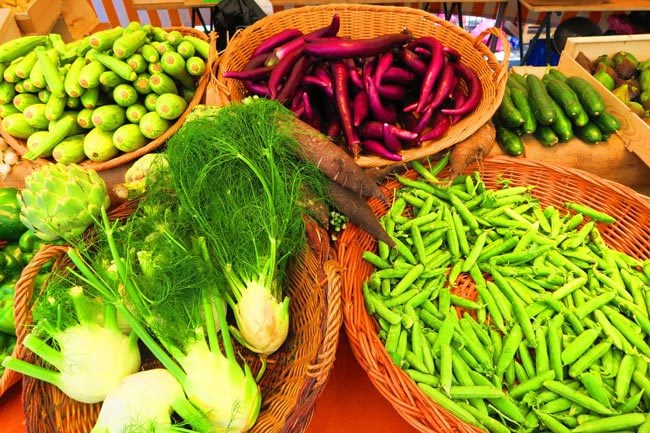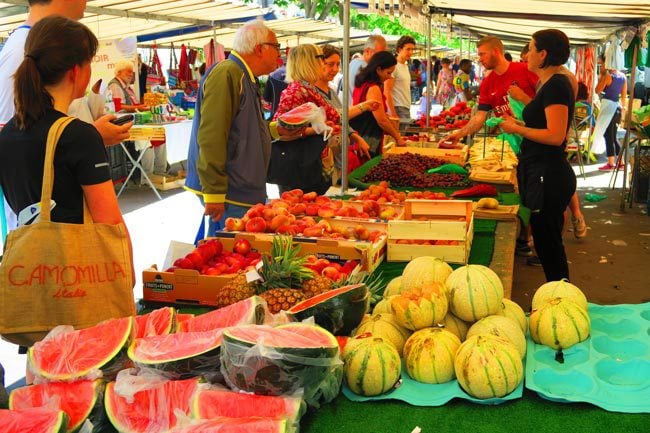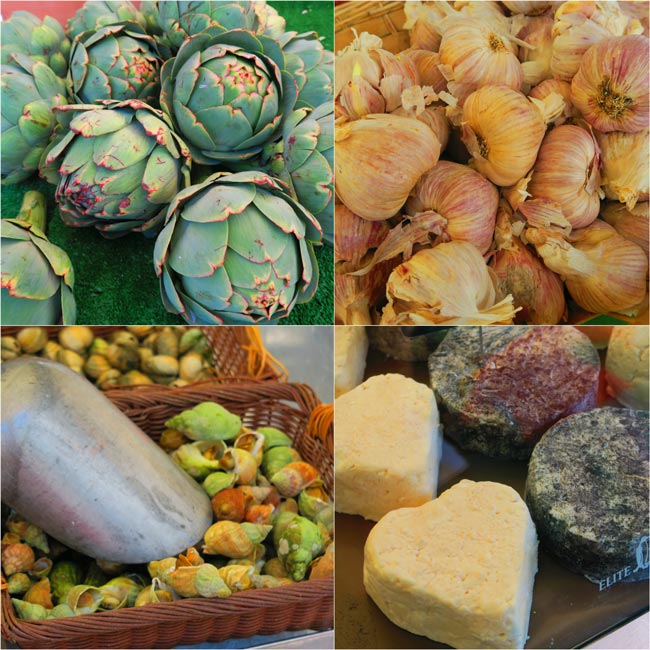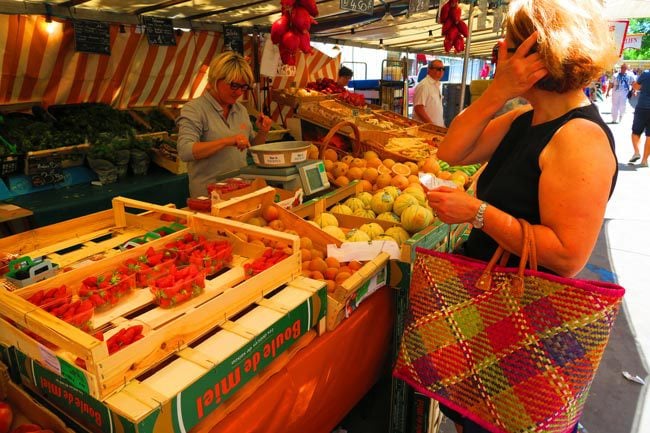 Marché Saint-Martin – Grands Boulevards
Metro Stations: Jacques Bonsergent, Strasbourg – Saint-Denis | When to go: every day
Saint Martin covered food market has been around since 1859 and its biggest draw is the selection of fine foods. It's open every day from morning to evening and aside from fresh produce, you can also grab some takeaway food – French style!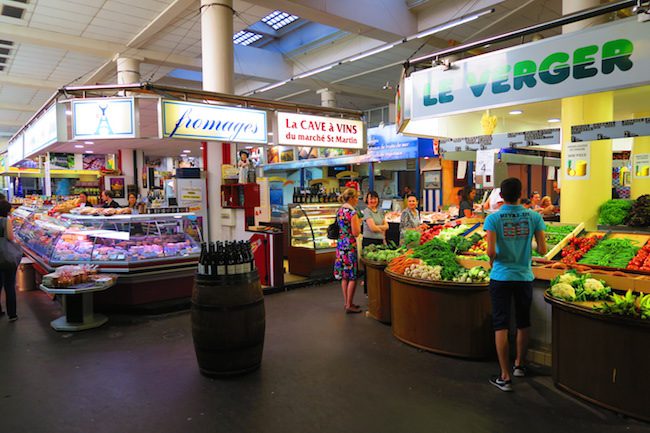 The Marché Biologique des Batignolles – 17th district
Metro Station: Rom | When to go: Saturday morning
Every Saturday morning, the former working-class village known as Batignolles plays host to a popular food market that specializes in bio foods. Keep in mind that 'bio' usually means 'extra' when it comes to the price and it's no different here. From the few spot checks we made, prices were quite high. But the produce looks so damn good, who cares! If you love Parisian food markets (and who doesn't), you'll love strolling through the bio market and if Saturday doesn't work for you, the same market moves across town to Saint Germain on Sundays.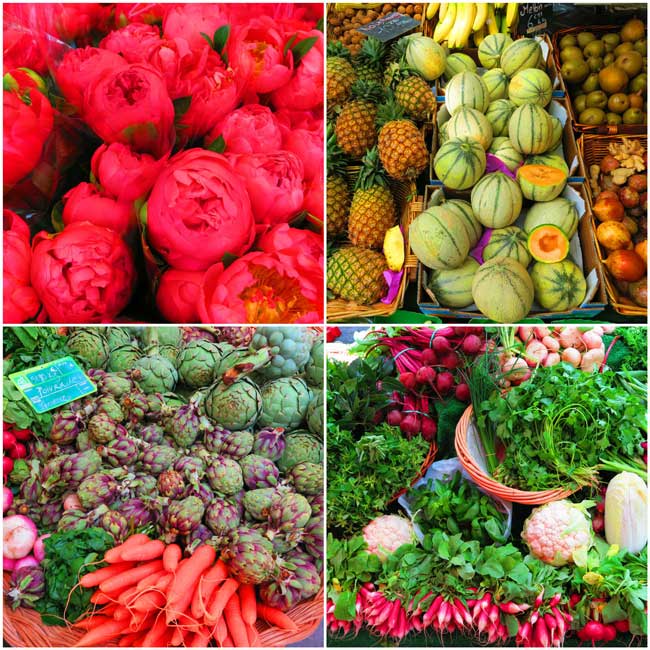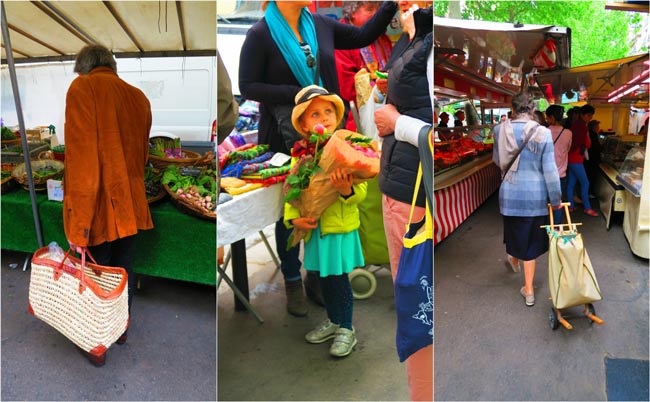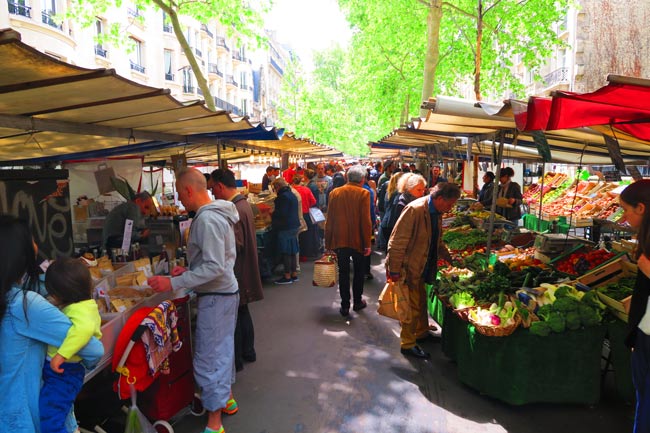 Marché Saint-Germain – Saint-Germain-des-Prés
Metro Station: Mabillon | When to go: every day but Monday
If you missed the Marché Biologique in Saint Germain on Sunday (get off at the Rennes metro station) – have no fear. At the heart of the nicest neighborhood in Paris, the covered Saint Germain Market might be a bit sleepy these days during renovations, but you'll still be able to stock up on whatever you need for that memorable picnic lunch at the Luxembourg Gardens. Prices might be a bit high but the produce is very good.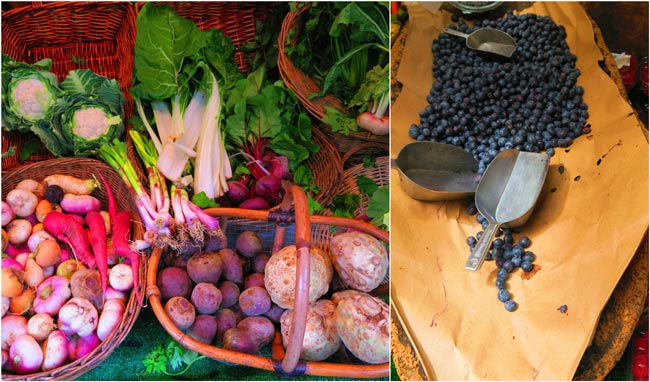 Marché President Wilson
Metro Station: Iéna | When to go: Wednesday & Saturday
This local's market runs from the morning hours and wraps up at around noon. The market is close to the Palais de Tokyo, Pont de l'alma, and Trocadero. Start your day by walking up and down the middle of President Wilson Avenue, browsing stalls selling fresh produce and gourmet delights. Grab whatever you fancy and head across the Seine to Champs de Mars for a picnic lunch with an Eiffel Tower view!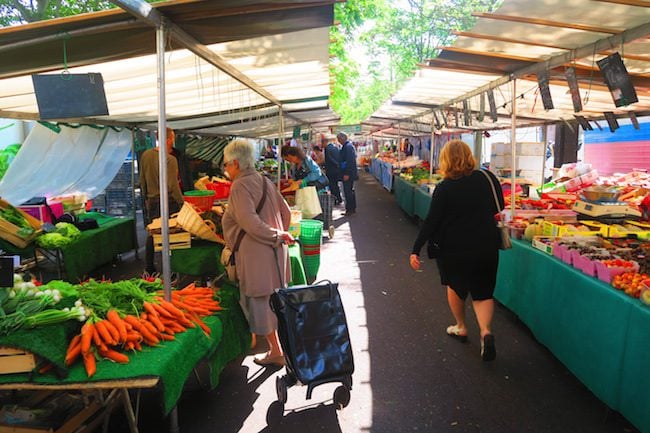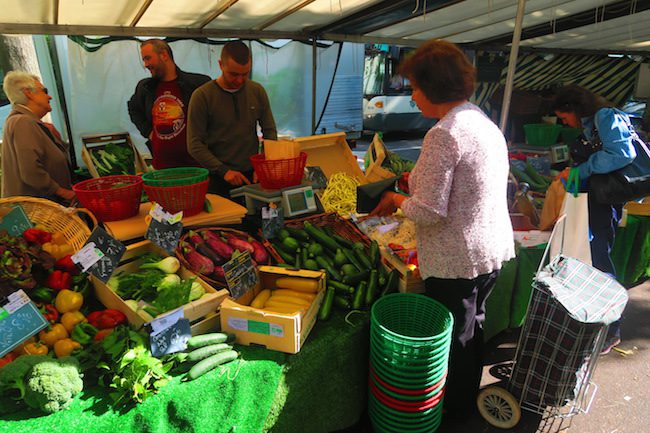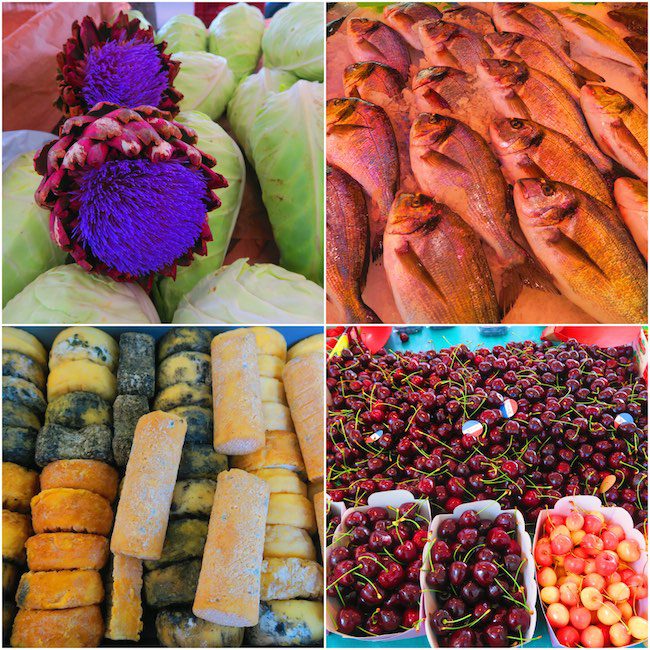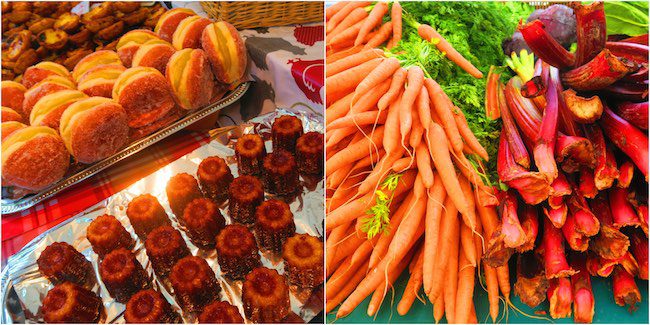 Bonus: Marché aux Puces – Saint-Ouen
Metro Station: Garibaldi | When to go: Monday, Saturday, Sunday
Here's a special bonus with the only non-food market on the list, the Marché aux Puces is one of the biggest flea markets in the entire world! In the old days, it used to be the place where unwanted junk was sold but nowadays, it's mostly an antique market where quite a few 'pro' shoppers hunt for bargains. In fact, some sections of the market are home to stupendously pretentious antique furniture shops, that taking photos is definitely at your own risk. That said, you'll find at Marché aux Puces anything from 19th-century chandeliers to Uzi submachine guns. If you're looking for cool, off the beaten path things to do in Paris, this is one of them.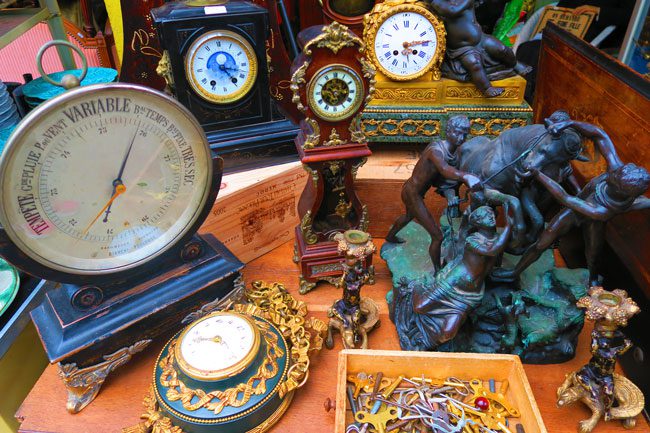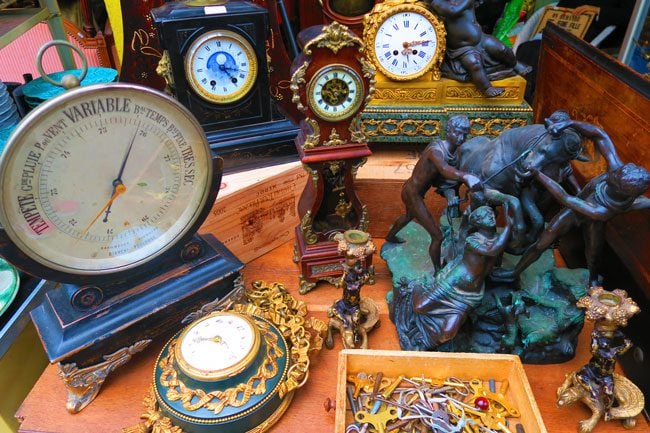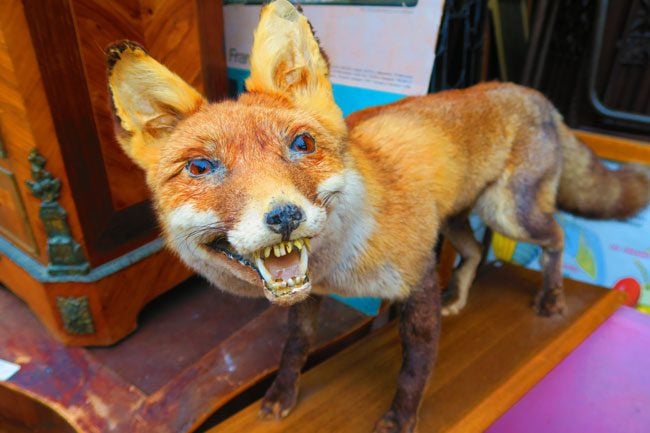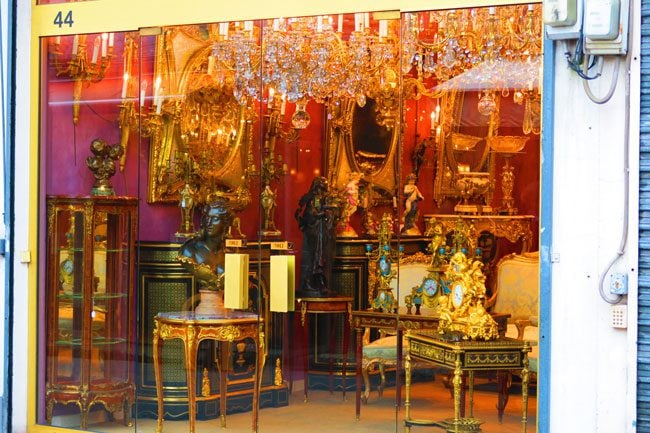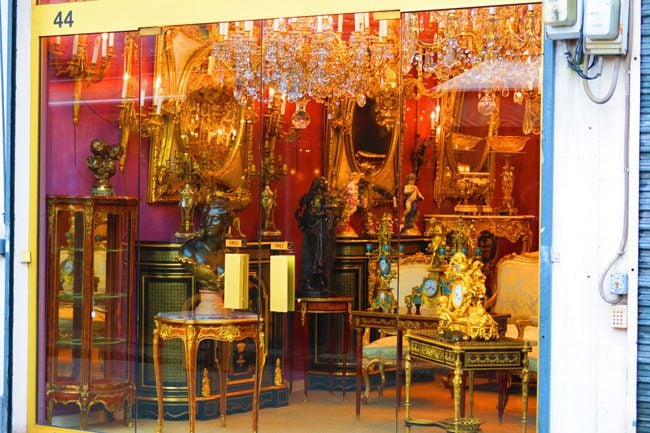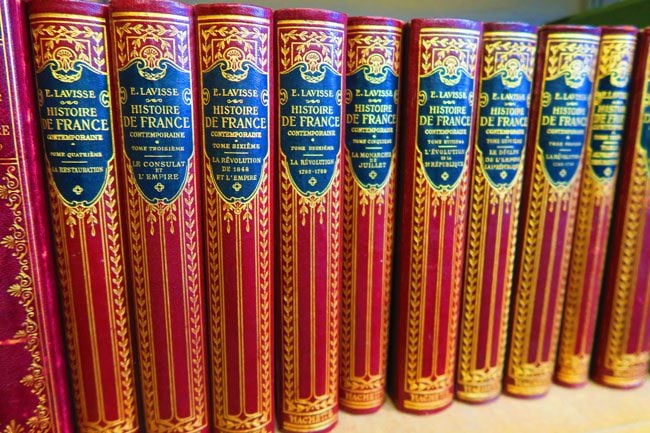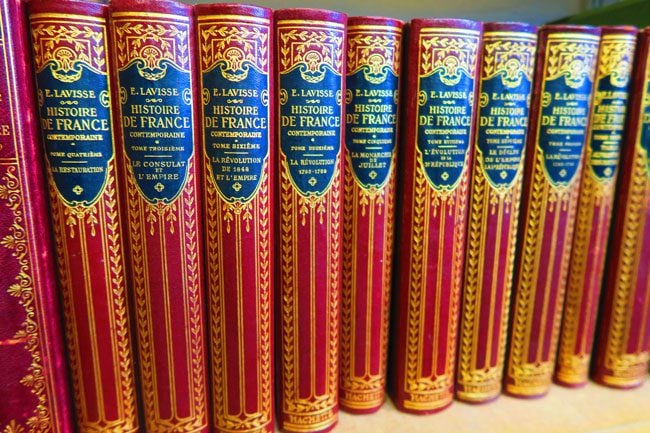 Come for lunch or just a coffee at the legendary Chez Louisette bistro, and you just might bump into the reincarnation of Edith Piaf! Have a look for yourself.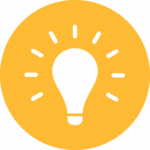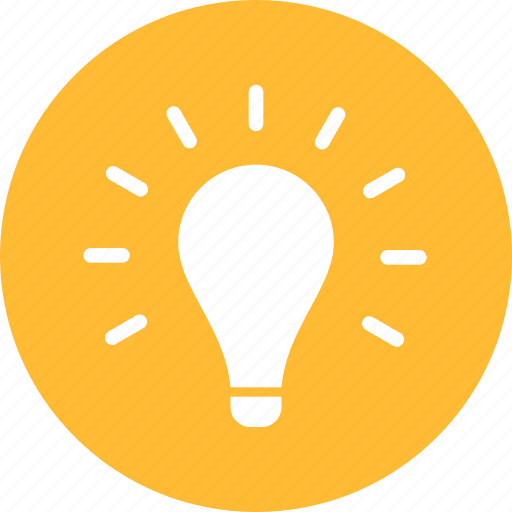 Pro Tip
A great idea for a rainy day itinerary in Paris, have a look at this guide and plan your visit to the Paris flea market.
As you can see from this list of 14 of the best markets in Paris – I have a thing or two with Parisian markets! I hope that after reading this post, you can see why. Nothing beats starting your day in Paris with a visit to the local market. Plan your day around the neighborhood's market and you'll really get a sense of local Parisian life. There's no need to try and seem them all, just try and blend them into your daily Paris plan.
What's Next?
Plan the perfect trip to Paris with free and in-depth Paris travel guides, including the Best of Paris collection and a guide to all major Parisian neighborhoods.