Day 3: Taiohae To Anaho Road Trip & Hike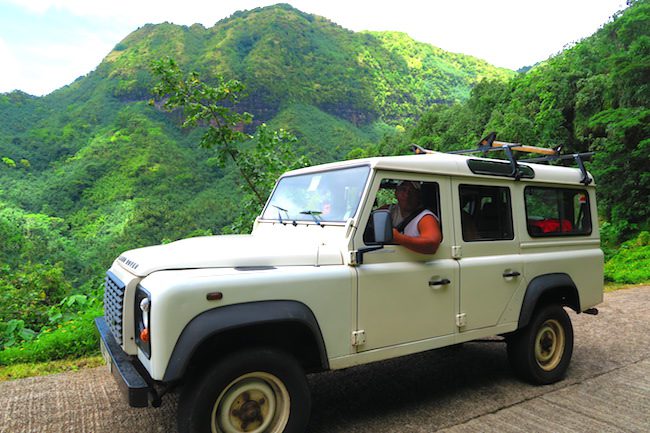 Yet another busy day in Nuku Hiva but hey, you don't come all the way out here to relax on the beach (the sand flies will kill you anyway). If you're staying at Pension Koku'u like I was, Alvane will take you to explore the eastern side of Nuku Hiva, probably the prettiest part of the island.
Taipivai Valley
Hop into the 4X4 and off you go on yet another scenic drive in Nuku Hiva (hint: they all are). As you descend from the Toovii Plateau to the eastern side of the island, you'll feel once again teleported to distant Europe, this time perhaps the Norwegian Fiordland. In front of you is Comptroller Bay and behind you, the Taipivai Valley.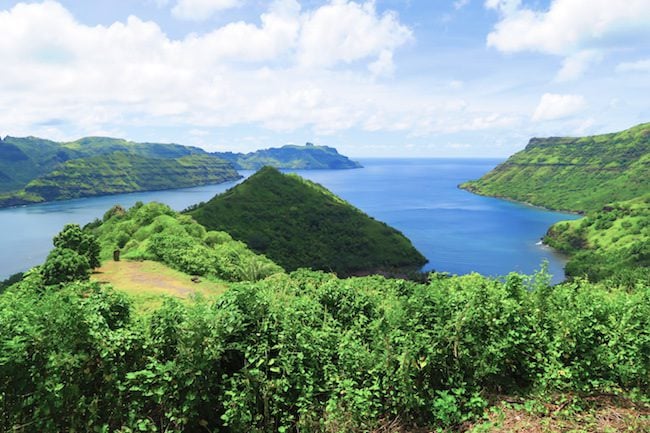 It can't get any better than this, can it? Wait and see.
Drive down to the valley and check out the huge complex where the legendary Marquesas Arts Festival is held once every five years. Showcasing the rich history of the islands, this complex is inspired by 'the good old days', with rocky platforms and intricate sculptures made by the island's finest. You can even head up the hill to check out the Paeke archeological site, but we'll be seeing more impressive sites in that department later in the day.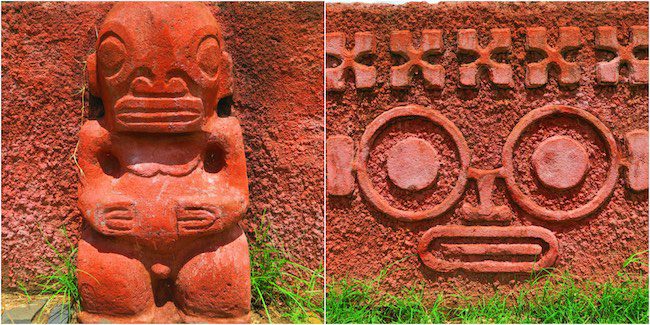 Hatiheu Bay & Village
From the valley, break through the mountain pass and tumble down to Hatiheu Bay. I think it's safe to say the panoramic views from up here top those we just saw a few kilometers earlier. What do you think?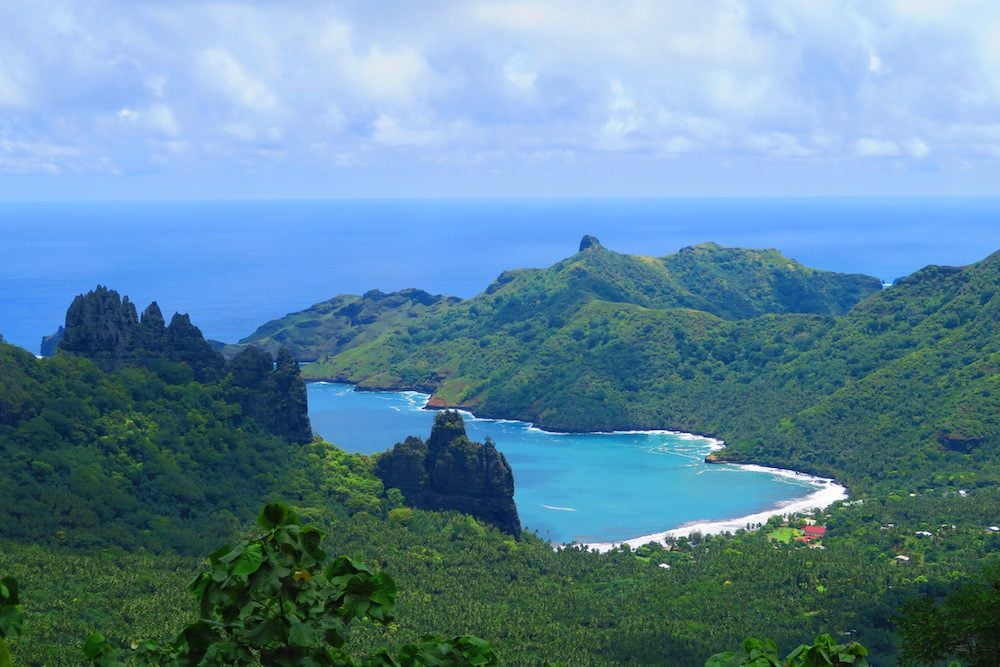 Snake your way down to Hatiheu Village and stroll through 'main street', home to more tiki statues than residents. Nothing much happens here aside from copra production and the Catholic church, which you should totally step inside to check out.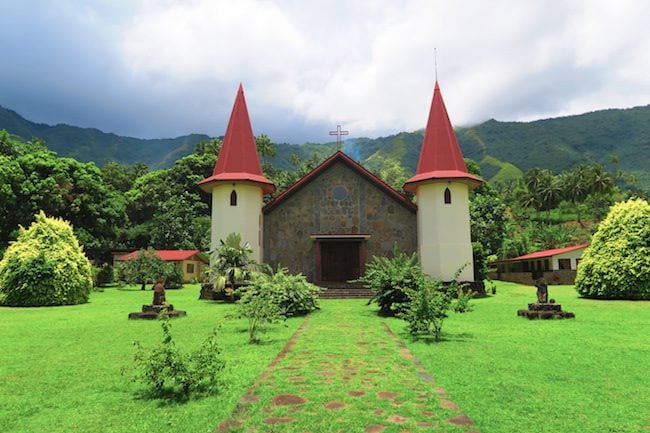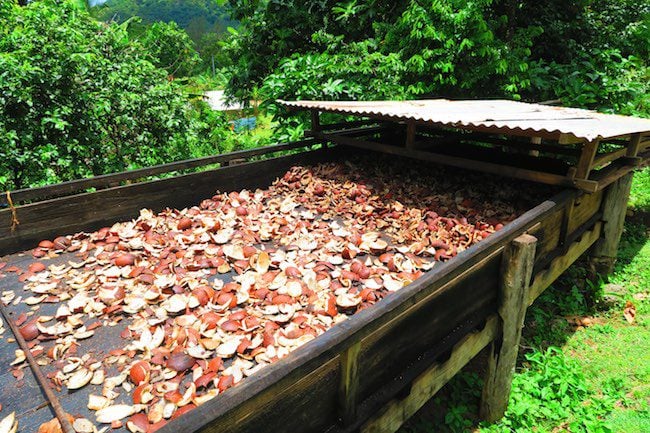 The village does have one trick up its sleeve. Its black sand beach backed by the basaltic cliffs we just admired from atop, is one of the most iconic Nuku Hiva shots you can take. Here's a little hint for you: it's at its full glory during low tide. Funny enough, locals somehow hoisted a statue of the Virgin Mary to the top of the cliffs back in 1872. Must have been one sweaty task!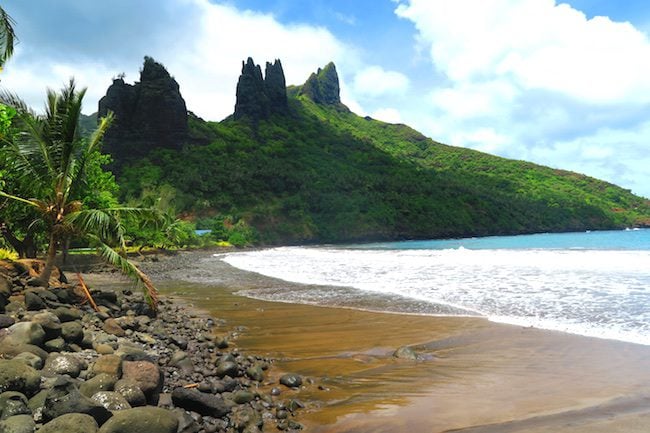 Hike To Anaho Bay
Most island tours finish off at Hatiheu, but if you were smart enough to go with Alvane, the fun is just beginning. Not too far from the center of the village, you'll hit the trailhead to Anaho Bay. You can hike this on your own if you're exploring Nuku Hiva with a set of wheels (check out the Nuku Hiva Travel Guide for more info on that).
The hike begins with a climb to the mountain pass, where you'll catch your first glimpse of this magical bay. I told you, the views just keep getting better and better.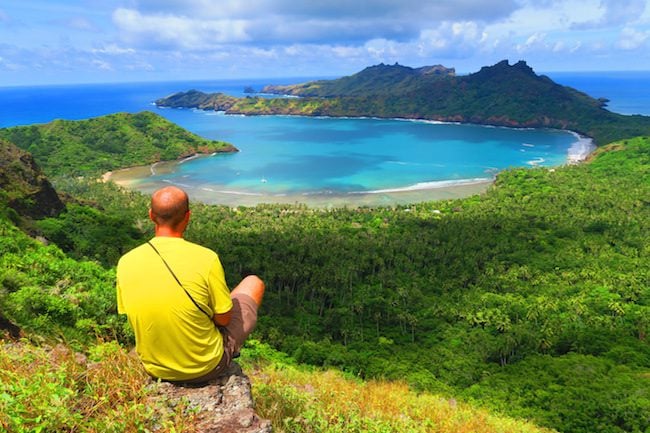 When you've gathered enough strength to leave this beautiful spot, begin your descent to the beach. Surprisingly, a small number of families actually live out here in the middle of nowhere. There aren't any startups or factories in Anaho, just making copra from the bazillion coconut trees that wildly grow here.
The beach is great for swimming, with one end having the only reef in Nuku Hiva and the other end perfect for those who like to ride waves (be careful though). It's the perfect spot for a picnic lunch (which you must bring with you) and for layering on the monoi oil to keep those nasty nono away (sand flies).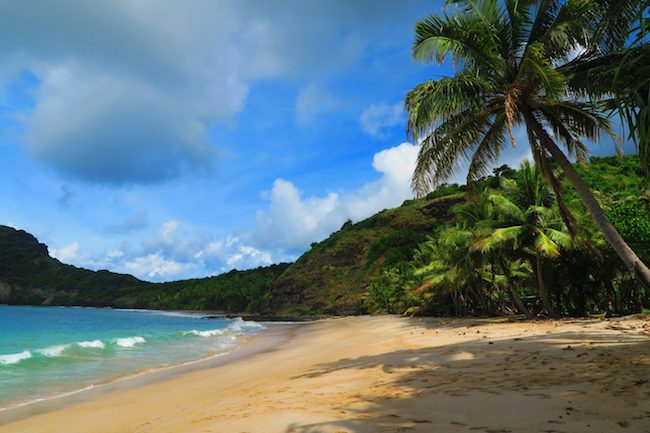 Before the inevitable rain moves in, head back to the carpark and begin the slow ride back to Taiohae. The fun isn't over yet, I told this would be a busy day.
Hikokua Archeological Site
As you exit Hatiheu, you'll stop at four archaeological sites. They are among the most impressive sites in all of French Polynesia, matched only by those of neighboring Hiva Oa and easily eclipsing those of Raiatea, Huahine and the likes.
The first complex is the Hikokua site. Dating back to the 13th century, this was essentially a large 'town square' where the valley's former residents (estimated in the thousands) used to gather for large ceremonies.
Have a stroll around the complex and inspect the ancient statues from up close. Can you imagine who carved these out? Some depict polygamy and some even depict human sacrifice. Speaking of that, don't miss the ancient human sacrifice stone. If you're not sure how it was used, Alvane will show you how, with the help of a brave volunteer (me in this case).
When he's done simulating your sacrifice, he'll welcome you to Nuku Hiva with a traditional haka dance. Alvane is not only a great tour guide, but he also dances in the Marquesas Arts Festival.
You could theoretically come here on your own, but isn't it worth going with Alvane just for the dance?
Kamuihei, Tahakia and Teiipoka
Before heading back home, stop at the next three complexes which are pretty much joined together. Kamuihei, Tahakia and Teiipoka are totally eerie sites, especially just before sunset. Stroll amongst the giant banyan trees (at least 600 years old), petroglyphs and ancient tiki statues.
Logistics for this long day: you'll leave at around 9am and return before 6pm, just in time for dinner. The hike to Anaho Beach takes about 90 minutes return. Bring with you: a packed lunch, lots of water, monoi oil, hat, swimwear, waterproof sandals and a change of clothes. Lots more info in the Nuku Hiva Travel Guide.
Day 4: Hunting, Hiking Or Horseback Riding
On the last day of this 4 days in Nuku Hiva itinerary, you're faced with a few options. Those with sore feet can go horseback riding in the Toovii plateau, only to return with a sore back. Horseback riding is super popular in the Marquesas but keep in mind that you can also do this in Hiva Oa (like I did).
Hikers can head to Colette Bay on a do-it-yourself hike in the next bay over from Taiohae, or hire a guide and try the arduous Big Z. See the 'hiking and excursions' section for more info.
Those really looking to get off the beaten track (not that anything in the Marquesas is 'on' the beaten track), can do what every Marquesan man dreams of doing every day – chasse. That means hunting!
Hunting In The Marquesas Islands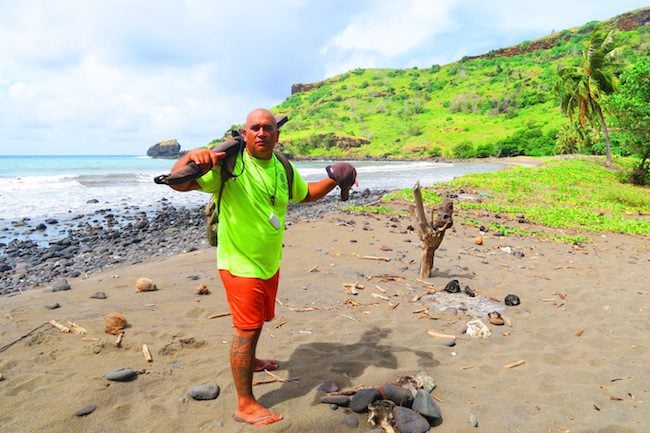 Despite the infamous case of one unlucky German tourist murdered while on a hunting trip in Nuku Hiva, you can trust that islanders will take excellent care of you. If in doubt, go with Alvane! Totally resembling Hugo Chavez, Alvane simply loves taking adventurous tourists to his family's valley (that's right), way out in the northern part of the island not too far from the airport.
Hunting is a way of life in the Marquesas, and the animals killed will feed family and guests for months. The most interesting (and difficult) catch is the goat, which we were on the hunt for. After having some goat in coconut milk for dinner at the pension, I could totally see why hunters spend sometimes a full week in the middle of nowhere in search of one or two catches.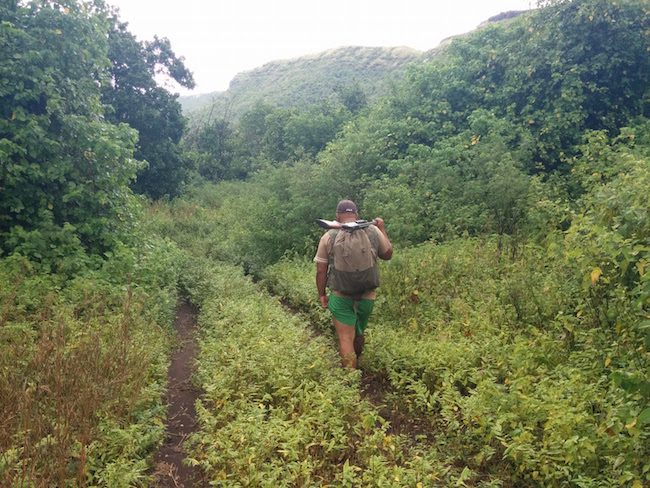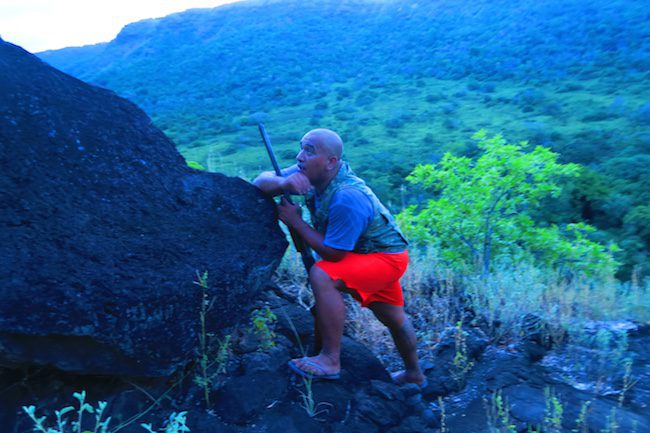 Alvane and I actually went on a memorable overnight hunting trip, spending the night in a rustic shack by the beach. You can read more about it in this post I published from Nuku Hiva, but feel free to just go for the day.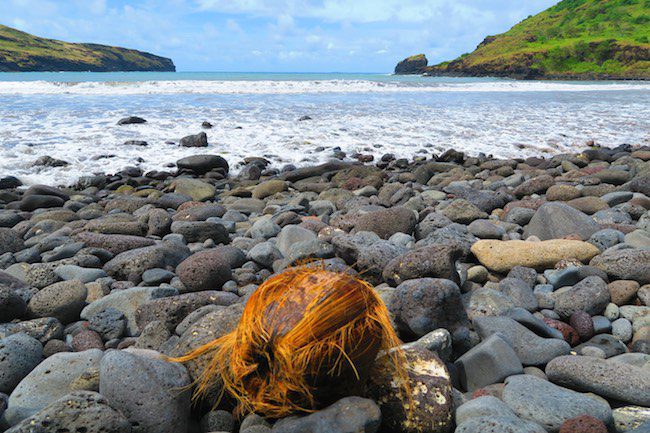 Logistics: hunting isn't for everybody and you really need to like the outdoors to enjoy this (and have no issues with killing animals, of course). Your host will tell you what to bring, but nonetheless, I strongly suggest bringing: waterproof hiking shoes, long pants, light rain gear and plenty of strong mosquito repellent.
Lots More Information Awaits You
This sample 4 days in Nuku Hiva itinerary is action-packed, but honestly – Nuku Hiva seems to tap into those extra energy reserves we all have.
For more information, tips and tricks about Nuku Hiva – check out the complete Nuku Hiva Travel Guide. Traveling to other islands in French Polynesia? Start your reading with French Polynesia Travel Guide, where you'll also find similar travel guides to 11 islands in French Polynesia!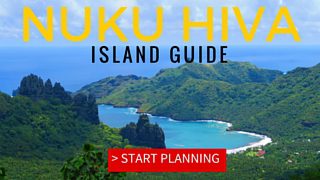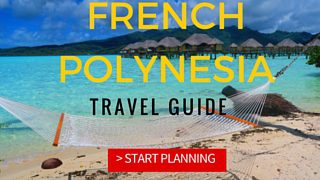 Found this itinerary useful? Have any questions? Leave a comment and feel free to share your own tips!