Top 10 Things To Do In The Austral Islands
French Polynesia's southernmost archipelago is a playground for those who seek to get off the beaten track in the South Pacific. You don't come here for the beaches, though you'll find magnificent ones here too, but rather to connect with nature and to meet crafty and friendly locals who proudly call this place home. From experiencing life in the slow lane to swimming with whales and venturing into ancient caves, here are the top things to do in the Austral Islands.
Heading to French Polynesia? In-depth island guides to all 5 archipelagos await you, including sample itineraries and essential travel tips & tricks.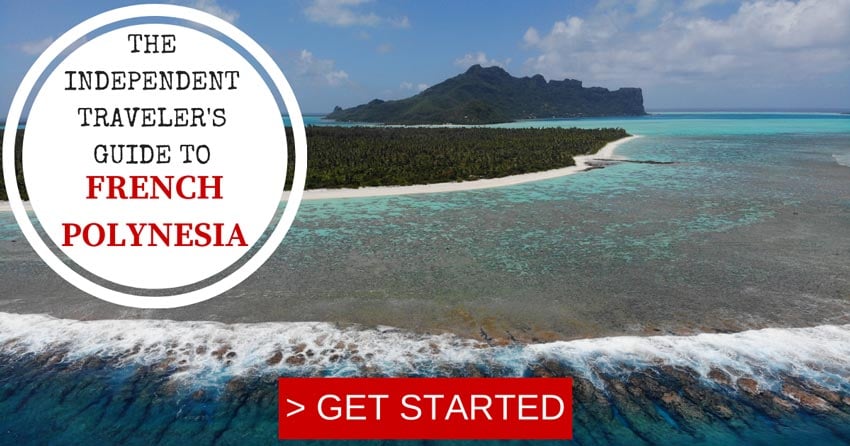 Austral Islands Travel Guide Video
Watch this video to see what's expecting you in the Austral Islands (you might need to disable your ad blocker).
---
10. Somehow Reach Rapa Island
Detached from the rest of French Polynesia, Rapa is the southernmost island in the French territory. South of here, there is absolutely nothing but Antarctica. Also known as Rapa Iti, this remote island is closely linked with Rapa Nui, better known as Easter Island. Forget about palm trees and pack warm clothes if planning to visit Rapa, with temperatures far below the South Pacific norm. So why head here? Rapa is a wild island that's home to a small and tightly-knit population that speaks its own dialect and shares everything. Its ridges are dotted with ancient forts, its skies are teeming with endemic birds and its nature can be completely yours. The only catch? A cargo ship visits just once per month, and that is only if the weather is fair.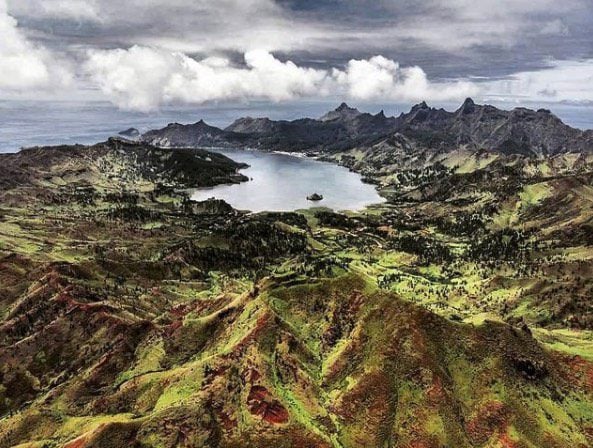 9. Attend Sunday Church Service
Attending Sunday service on any South Pacific Island is always a recommended experience for culture enthusiasts. In Rurutu, Sunday's church service sees women exquisitely dressed in their Sunday best, sporting headwear that is nothing short of art. Head to a Protestant service, where you'll only be impressed by the fashion but also with the singing.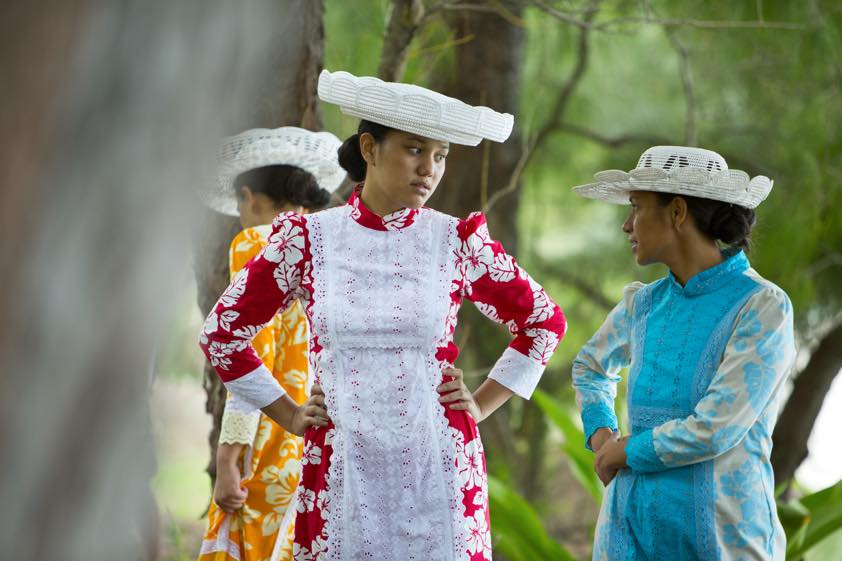 8. Shop for Authentic Souvenirs
The Austral Islanders are renowned for their craftsmanship, especially for weaving anything from mats (pe'ue) to fine woven hats and bags. Women own this tradition, passing it from one generation to the next. They mainly use pandanus for this. In the old days, woven mats symbolized wealth throughout Polynesia and were used as gifts to newlyweds. Austral Island women are also masters in the making of tifaifai, traditional patchwork blankets that feature exotic patterns. Every island in the chain has at least one crafts center and curious travelers can also join in on the action and learn the tricks of the trade.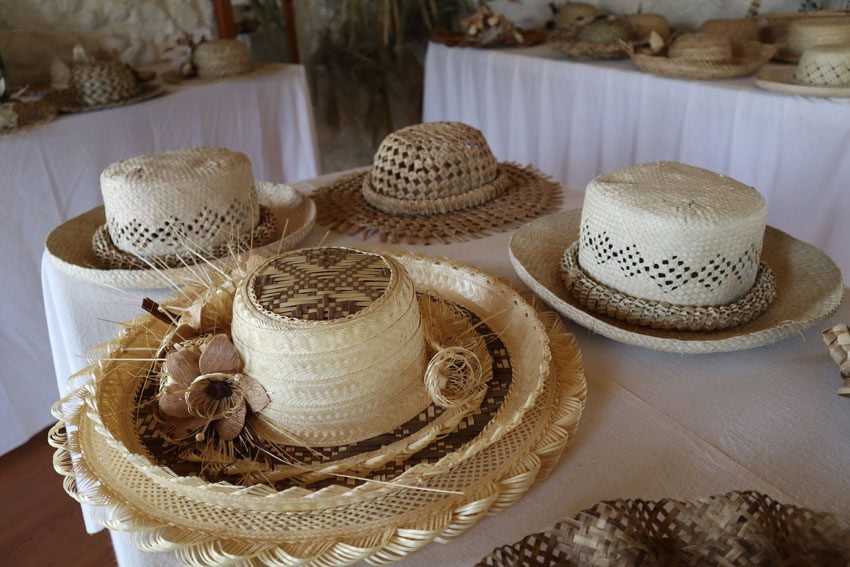 7. Search for Real Estate in Avera Village
Meaning "ray of sunset", Avera Village, on the island of Rurutu is an absolute jewel. Best viewed from a roadside lookout or from Mount Manureva on a hike, villagers take immense pride in their beautiful homes. Fronting the village is a pristine beach, beyond which is a reef where humpback whales like to hang out. In the back, patches of ancient taro fields blanket the lush valley.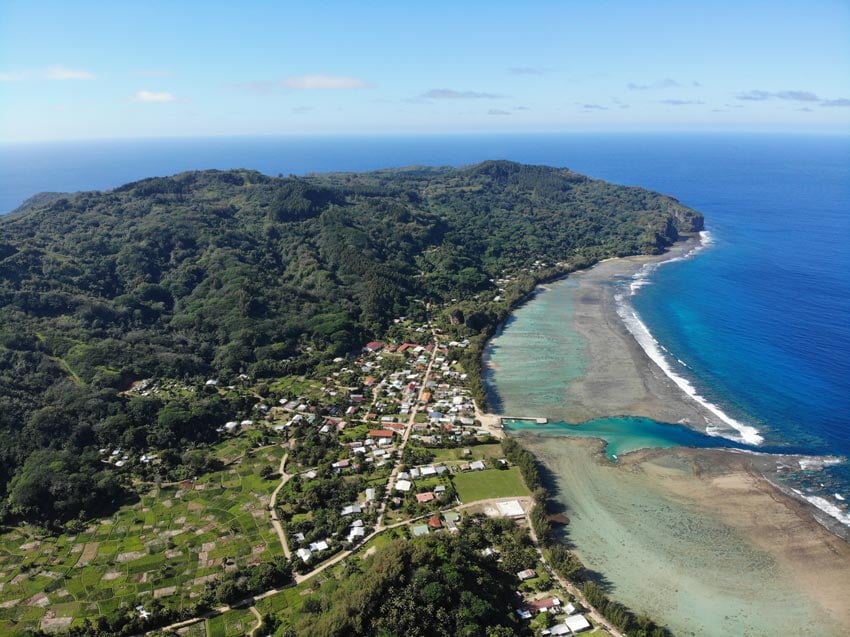 6. Feel the Mana in Ancient Ceremonial Sites
Despite their relatively small size, hundreds of ancient ceremonial sites have been discovered in the Austral Islands. According to oral traditional and archeological studies, their uses varied from sacrifice sites to the ancient gods to places of birth-giving and other communal, royal, or religious festivities. They're known as marae and visiting them with a local guide is an authentic experience in which you'll learn about the past and feel the mana that still shrouds these mysterious relics of ancient Polynesia.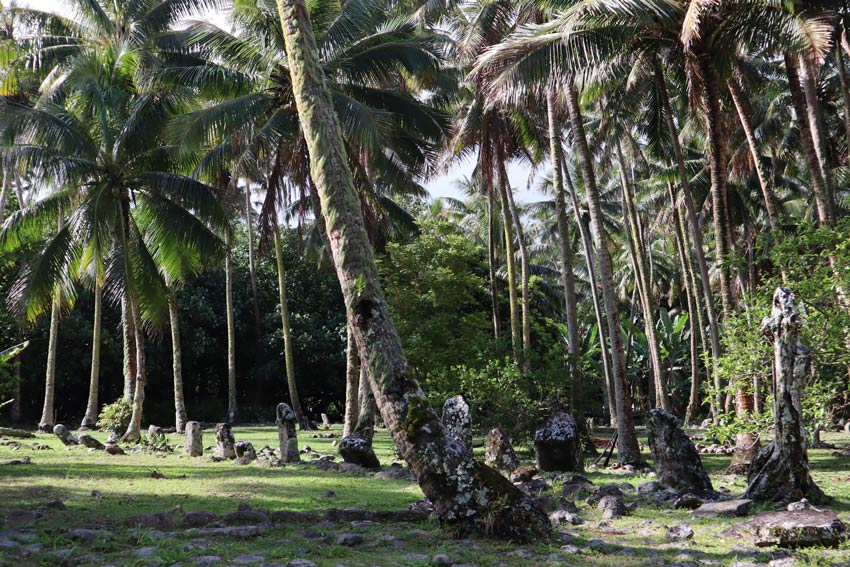 5. Enjoy the Slow Pace of Life in Raivavae
It might sound like a travel cliche but visiting Raivavae really feels like going back in time. In fact, those who know say that Raivavae feels the way Bora Bora was a few decades ago. With only a small number of tourists on the island at any given time and with the pace of life moving in slow gear, visit Raivavae if you're truly seeking to get off the beaten track. The airport was dug out of the lagoon in just 2002 so the island is slowly getting used to welcoming outsiders. As for its natural beauty, Raivavae is dissected by successive high peaks and surrounded by a clear lagoon dotted with nearly 30 islets (motu).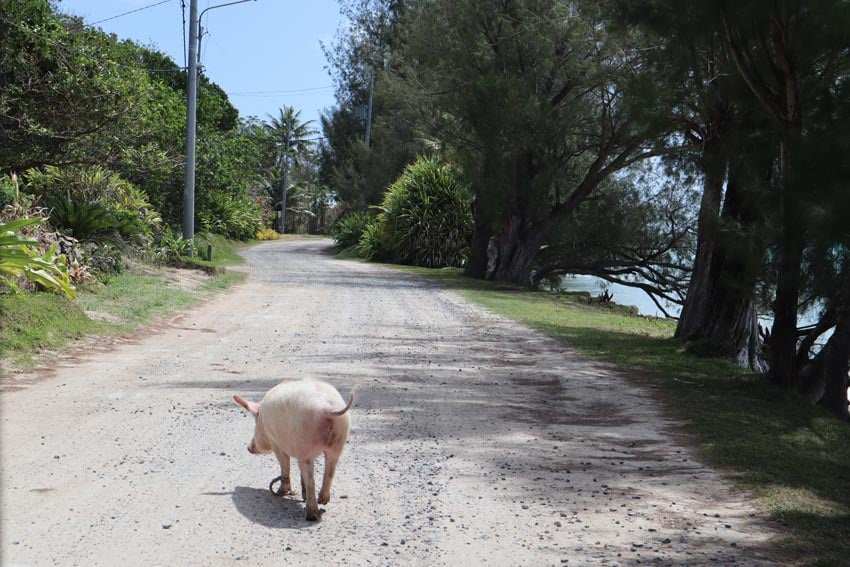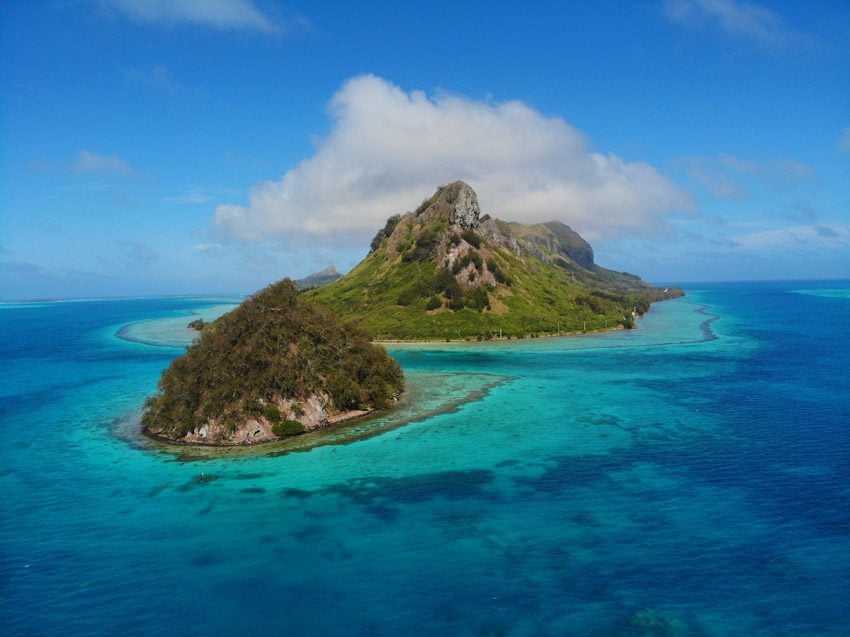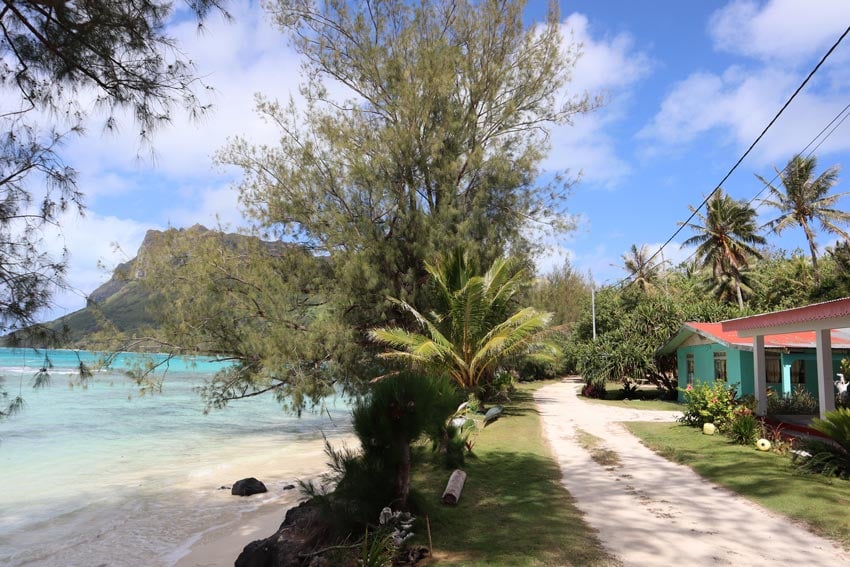 4. Climb Mount Hiro
At an elevation of 437m, Mount Hiro is the highest peak in Raivavae, and hiking to its summit is one of the best hikes in French Polynesia. It's a short but challenging climb to reach the ridgeline but, once at the top, the views just don't get any better than this. Carefully make your way to the summit of Mount Hiro and be sure to bring whatever is needed to comfortably spend a few hours up here as you simply won't want to head back down.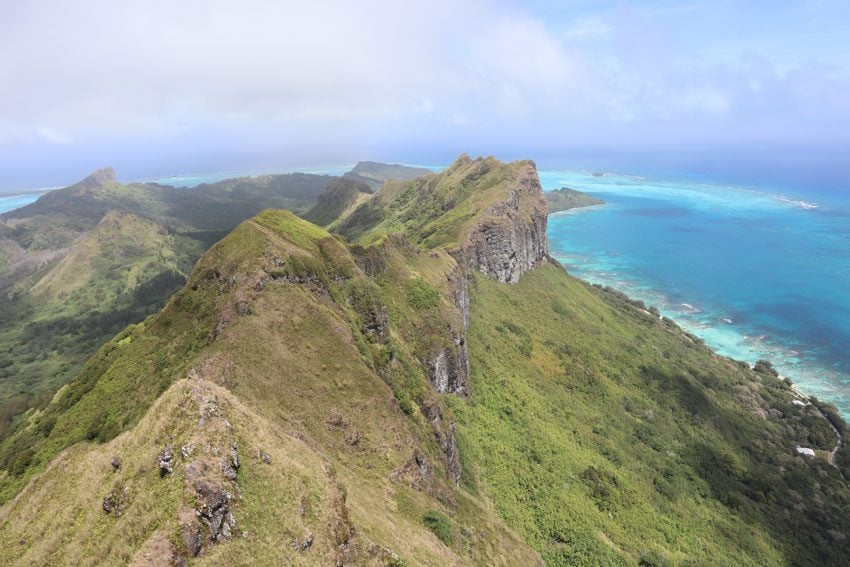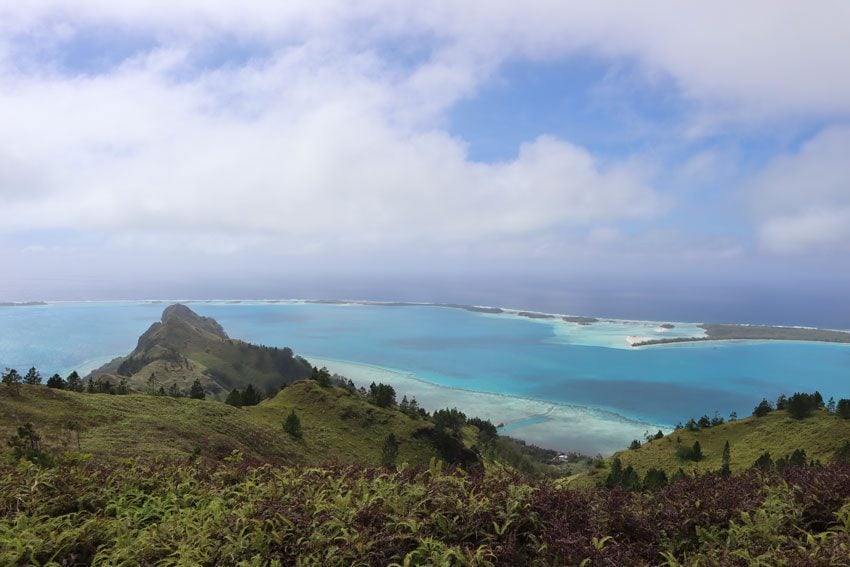 3. Explore the Caves of Rurutu
Different tectonic movements have uplifted Rurutu's once-submerged coral reef dozens of meters into the air. The huge blocks of fossilized limestone, eroded by rainwater and ocean waves, are now peppered with caves that are richly decorated by impressive stalactites and stalagmites. The most famous cave to visit in Rurutu is Ana Taupe'e, better known as the "Monster's Cave" and you can see why. But you can also head underground to secret caves, where millennia of rainfall has accumulated in crystal-clear natural pools.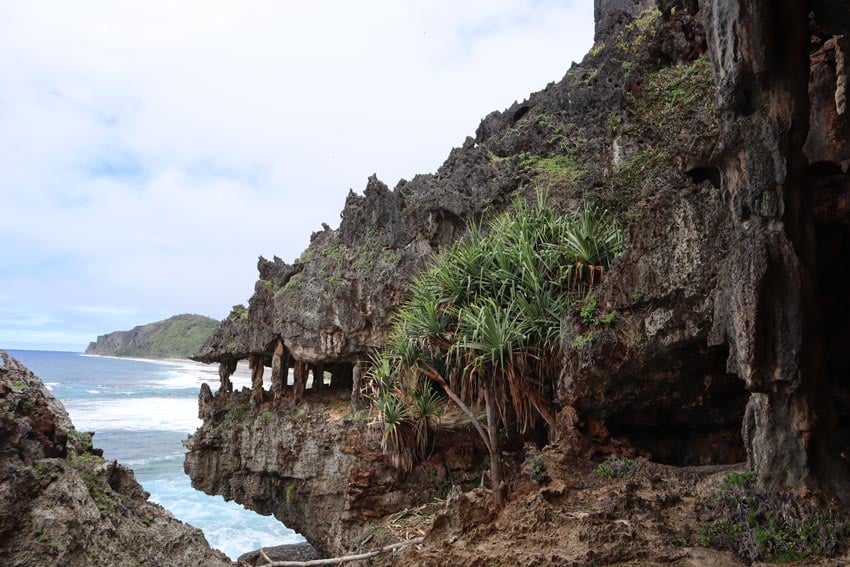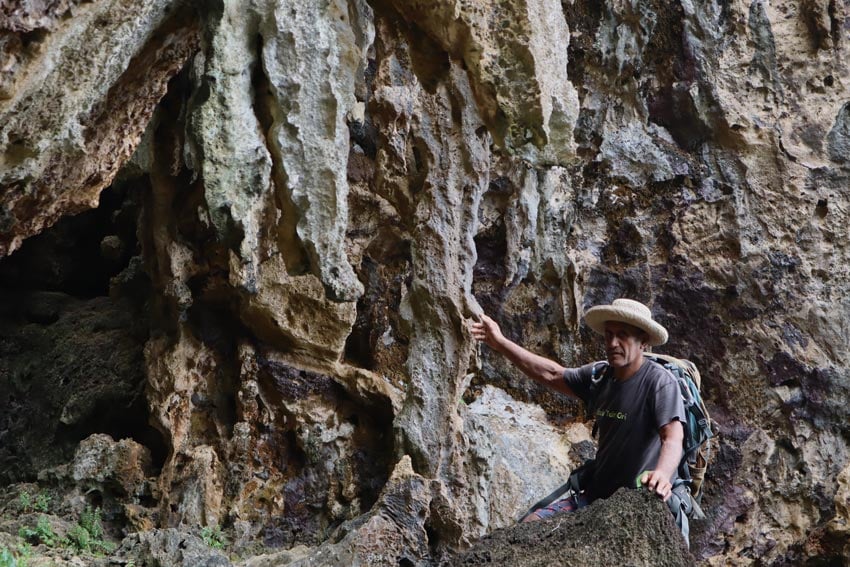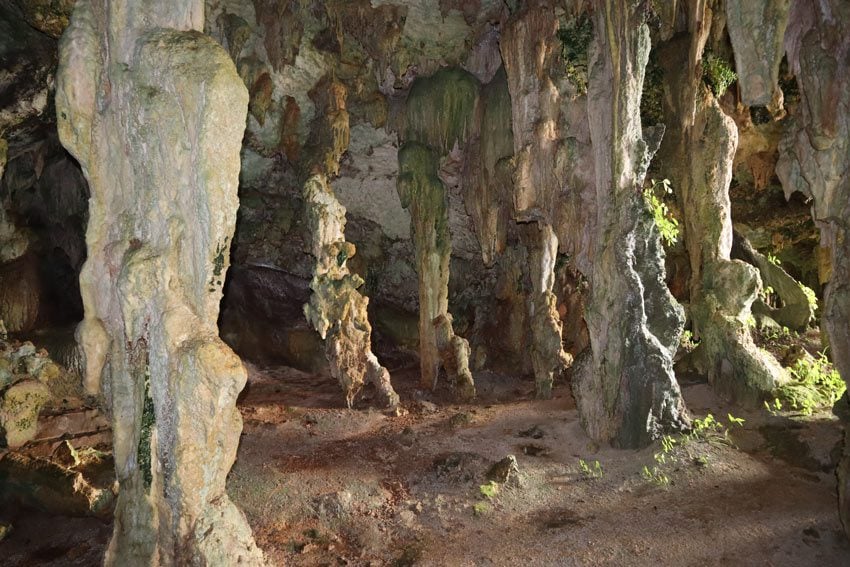 2. Splash in Motu Piscine
When picturing a South Pacific beach, you're likely seeing Motu Piscine on the island of Raivavae. Translating to "swimming pool islet", this jewel has spacious untouched landscapes and more than a mile of beaches lined with vegetation. With its blues of indigo and turquoise, this place is the perfect postcard scene and one of the best beaches in French Polynesia.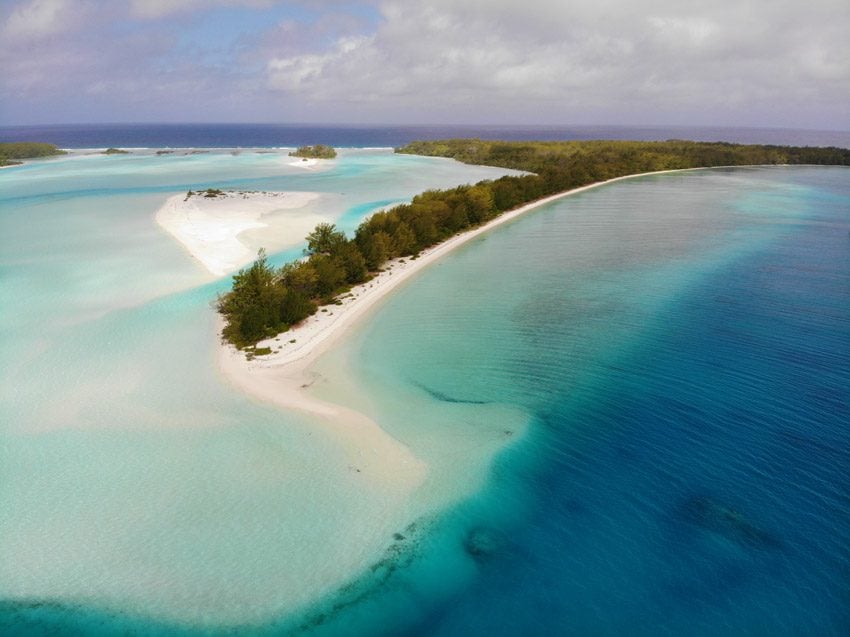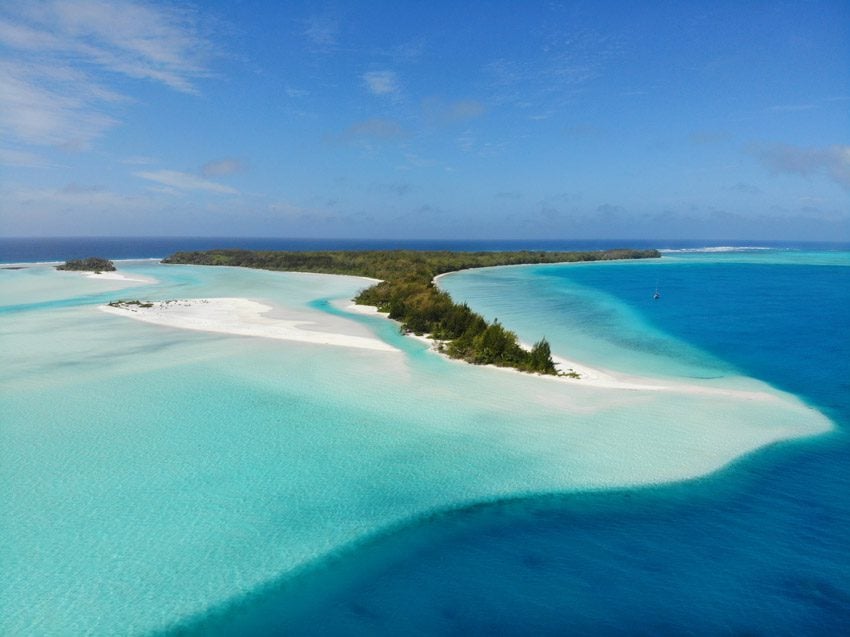 1. Swimming with Humpback Whales in Rurutu
Every year humpback whales migrate north from Antarctica to give birth and to mate in the warm Polynesian waters. Their journey takes them via the Austral Islands, where they can be observed from late July until the end of October. Rurutu is renowned for the quality of whale-watching because the whales are easily observed close to the coast and due to the island's clear waters. Swimming with whales is a moving experience, which you will most likely want to repeat during your visit.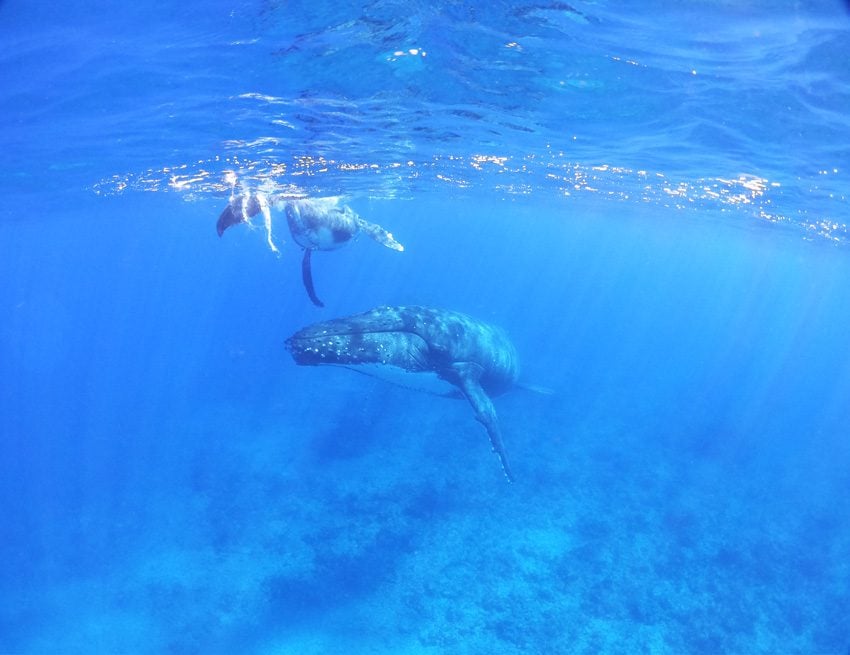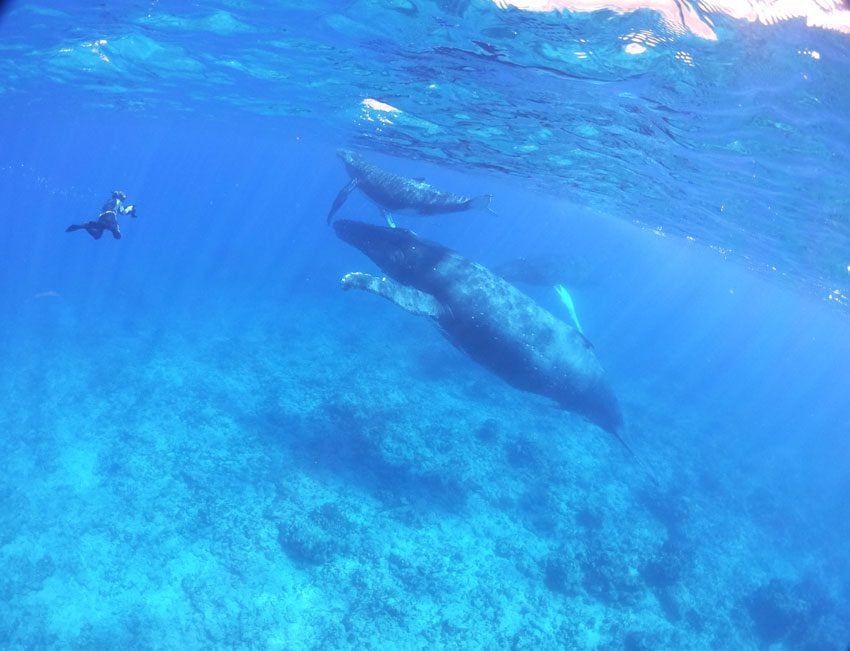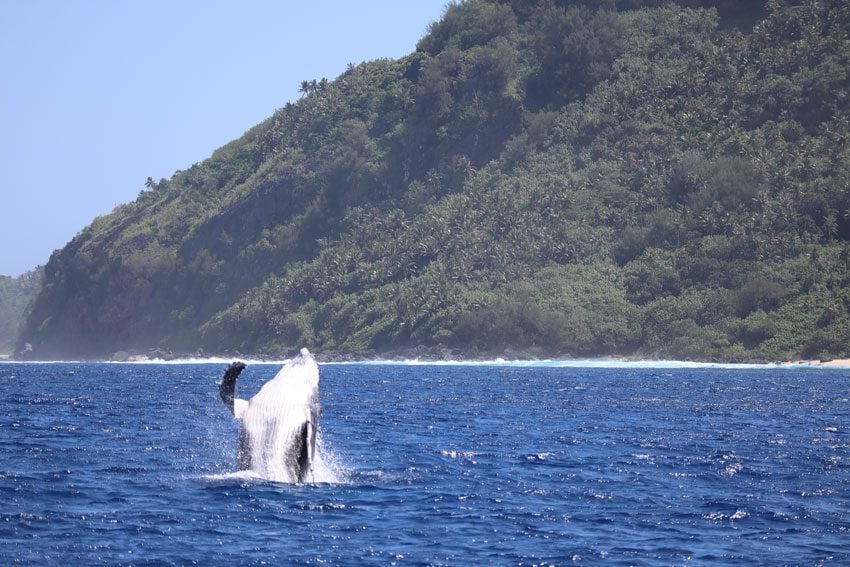 What's Next?
Now that we've covered the top things to do in the Austral Islands, it's time to start planning your visit. Get started with the Austral Islands Travel guide and see how to put the puzzle together with this 10-day Austral Islands itinerary from which you can choose the most desired segments.
Tahiti, Tailor Made!
The Islands of Tahiti are among the last places to be colonized by mankind, 118 islands, each with its unique personality.
Get expert advice and assistance with planning your trip to the destination where tropical dreams come true!
---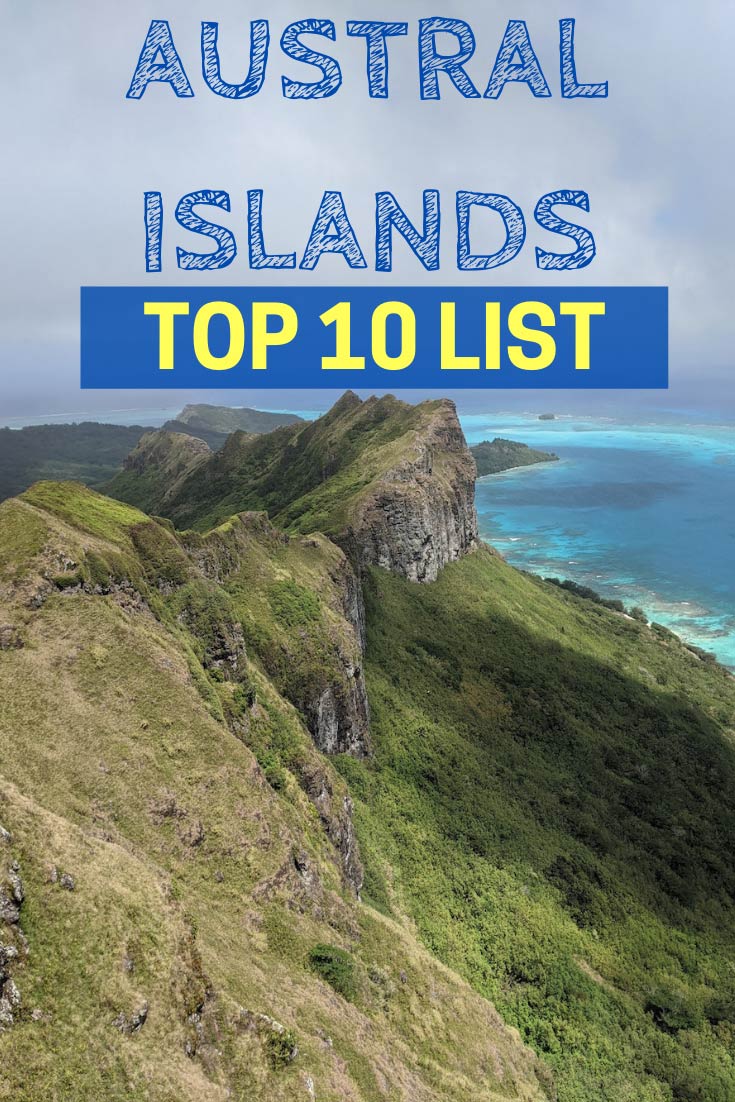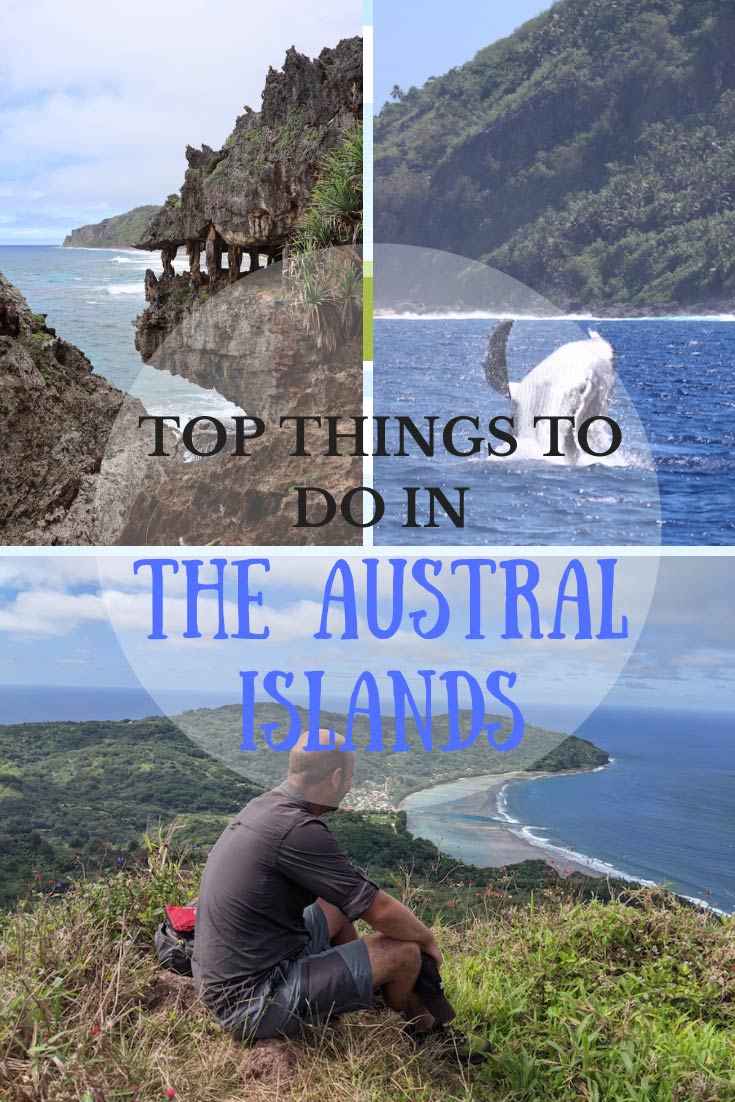 Pin These Images To Your Favorite Boards!