With pink sand beaches, world-class scuba diving, all the possible shades of blue, and life in the slow lane, a visit to Tikehau in French Polynesia is an ideal setting for off-the-beaten-track travelers and avid scuba divers. In this Tikehau travel guide, you'll learn how to plan a visit to Tikehau and what there is to do on this magical atoll.

About This Guide
I finally made it to Tikehau on my fifth visit to French Polynesia, having previously visited neighboring Fakarava and Rangiroa. I spent five nights in Tikehau, the most spent on a single island during this particular six-week voyage. This Tikehau travel guide is based both on my experience on the atoll and on extensive research, but also on the wider perspective which has been formed over five visits to French Polynesia (and counting).
Heading off to French Polynesia? In-depth island guides to all 5 archipelagos await you, including sample itineraries and essential travel tips & tricks.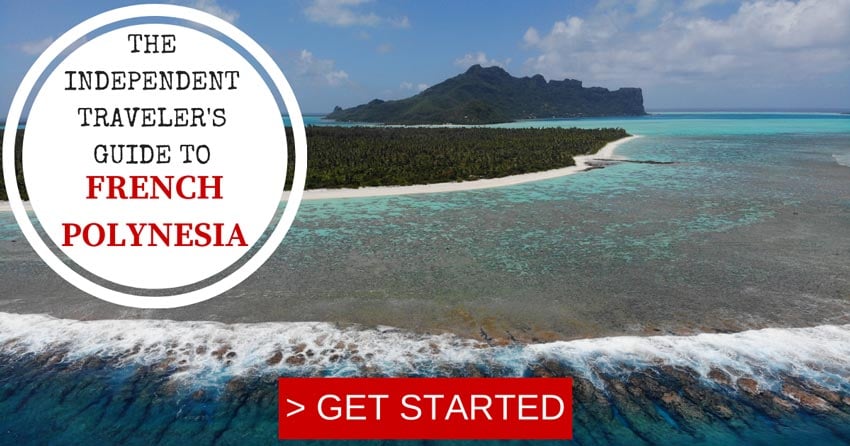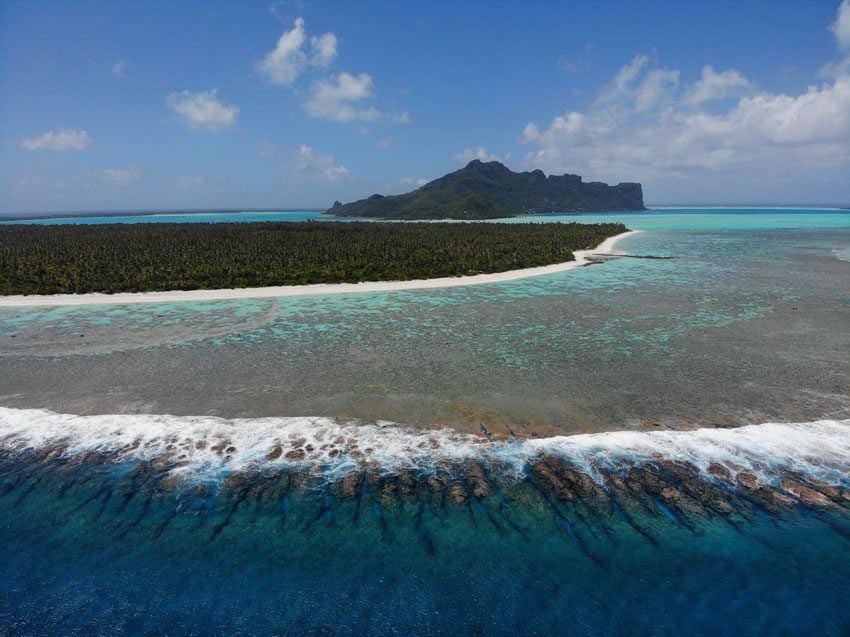 Tahiti, Tailor Made!
The Islands of Tahiti are among the last places to be colonized by mankind, 118 islands, each with their unique personality.
Get expert advice and assistance with planning your trip to the destination where tropical dreams come true!
See Options
Tikehau Travel Guide Video
Watch this video to see what's expecting you in Tikehau (you might need to disable your ad blocker).
Why Visit Tikehau?
Meaning "peaceful landing" in the local Puamotu dialect, this is exactly what you'll get on this atoll. Much like Fakarava, Tikehau is both an ideal scuba diving destination in French Polynesia but there's also a lot to see and do beyond diving. Even if you do not dive, you will still enjoy visiting this atoll. Tikehau boasts miles and miles of white and pink sand beaches that are relatively easy to access, either on foot, by boat, or with a kayak, its lagoon is filled with numerous attractions that everyone will enjoy, and the laid back vibe around the main village is the ideal setting for those in search of an authentic and calming experience.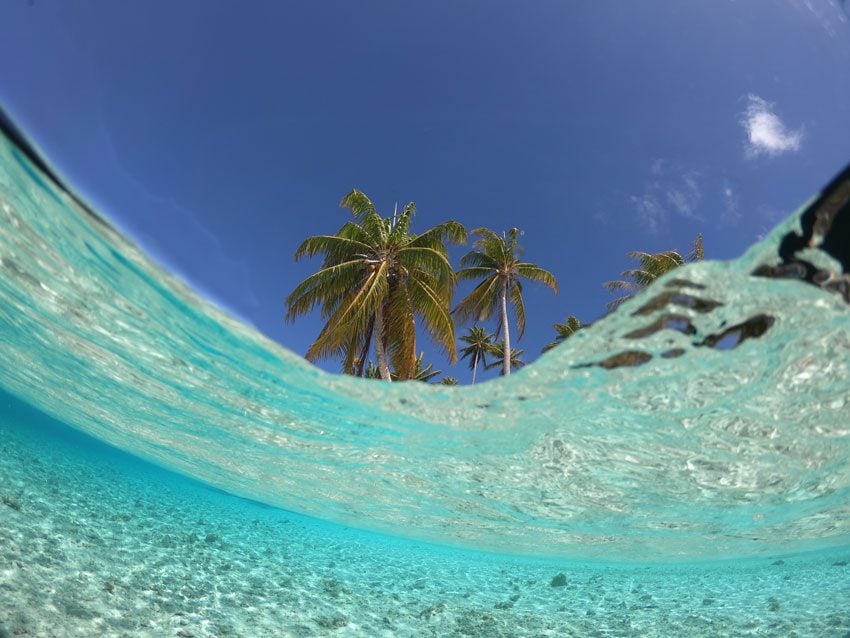 What's Included In This Tikehau Travel Guide?
Several sections make up this travel guide:
Additional Tikehau Travel Guides
You can also have a quick view of the top things to do in Tikehau and see how to spend 5 days or less in Tikehau with these resources.

---
Tikehau Travel Guide Map
All points of interest mentioned in this guide can be found on this map. Simply click on the image to open in Google My Maps.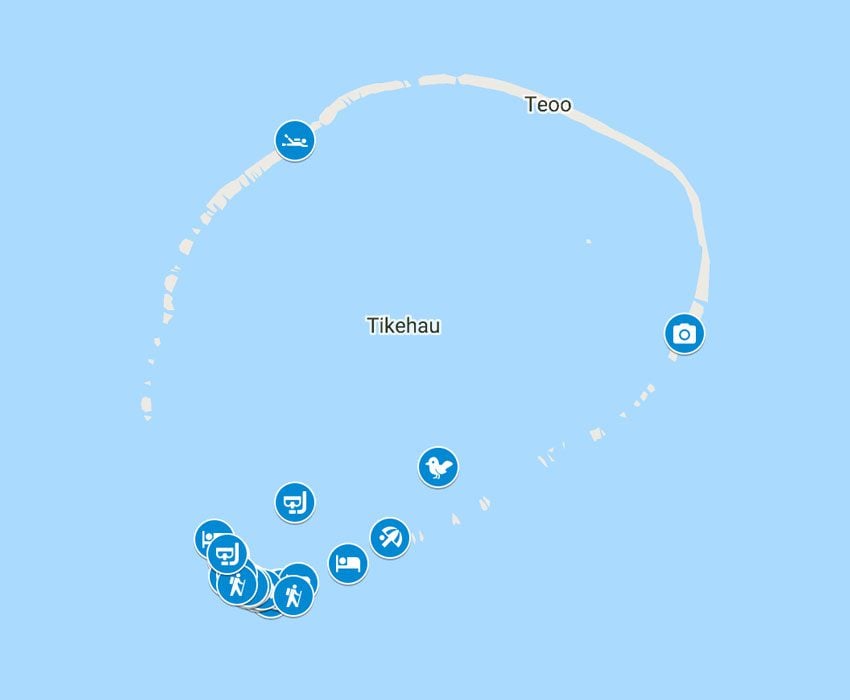 Facts & Brief History
Tikehau is located approximately 340 km from Tahiti and about 30 km from Rangiroa. Like most of the 78 atolls that form the Tuamotu archipelago of French Polynesia, Tikehau is a coral atoll formed millions of years ago when the volcano that created its lagoon sank to the depths of the ocean (see illustration below).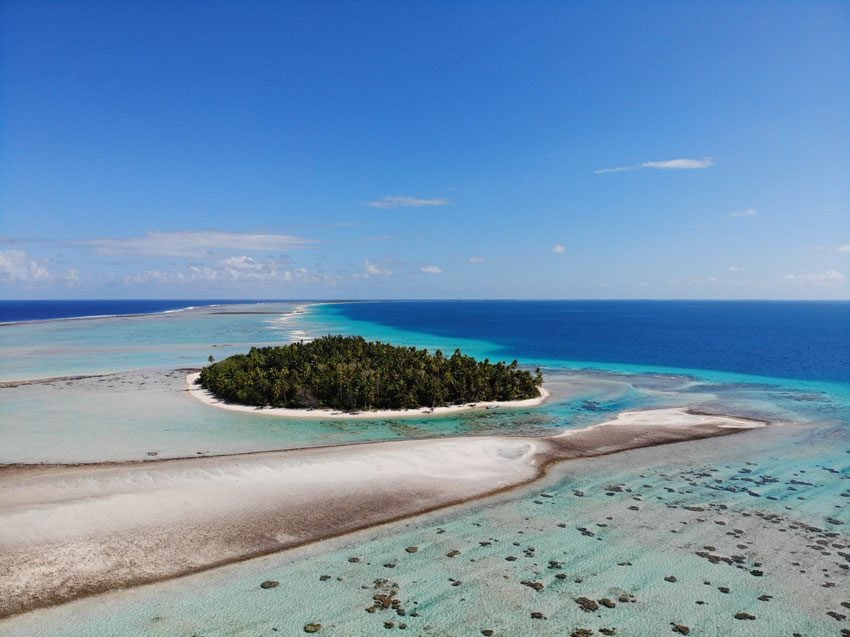 This dramatic act of nature left an immense lagoon that measures 28 km in diameter with a surface area of nearly 500 square km! Just imagine how large the volcano was. Tuheiava Pass is the only way into the lagoon, likely formed by an ancient freshwater river that prevented the formation of coral. The land consists of a ring of connecting islets, known as motu, with nearly the entire population of less than 600 residing on Tuherahera, the largest of Tikehau's motu.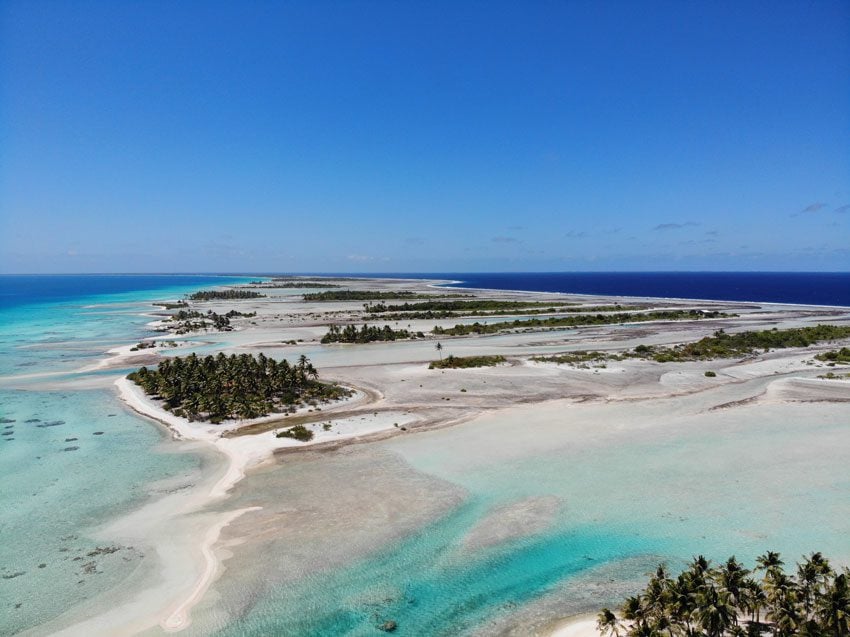 The Tuamotu Atolls were settled by ancient Polynesians perhaps in the 7th century AD. It is unclear whether discovery was the result of southbound voyages from the Marquesas Islands or northbound voyages from the Society Islands. Russians were the first Europeans to discover Tikehau in the early 19th century but it was French explorer Jacques Cousteau that put the island on the tourist map. In 1987, he conducted a study of Tikehau's lagoon and found it to contain the greatest number of fish species than any other place in French Polynesia.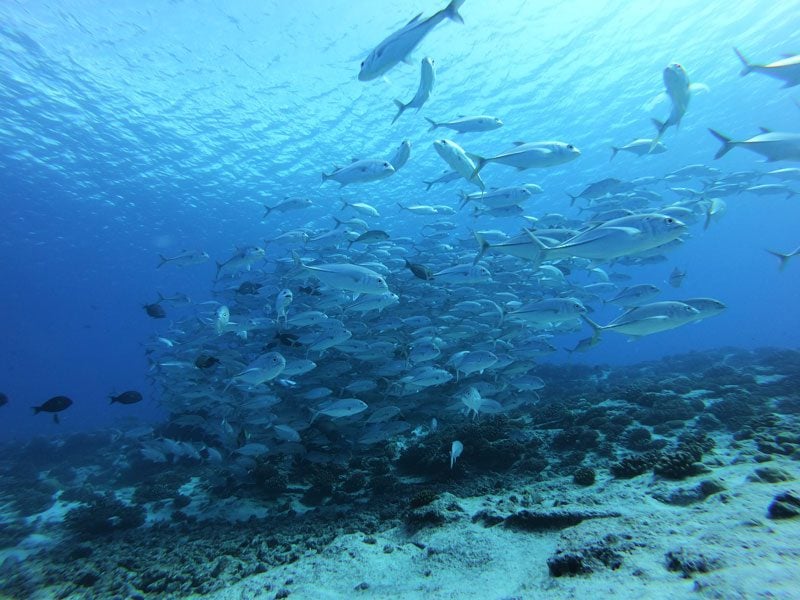 Life on a coral atoll has never been easy. There isn't much dry land to settle on and since soil consists of dead coral, it is not suitable for growing most crops. And then there's the water problem. Since the atolls have no mountains that aid in forming and trapping rain clouds, fresh water is a serious issue. Even today, locals catch rainwater in containment tanks and turn to pump water from unreliable underground wells when the situation is dire. Though rare, when a severe storm passes through, it can destroy an atoll in the absence of a sheltering high ground. Perhaps this is the reason why European explorers named this land the "Disappointment Islands".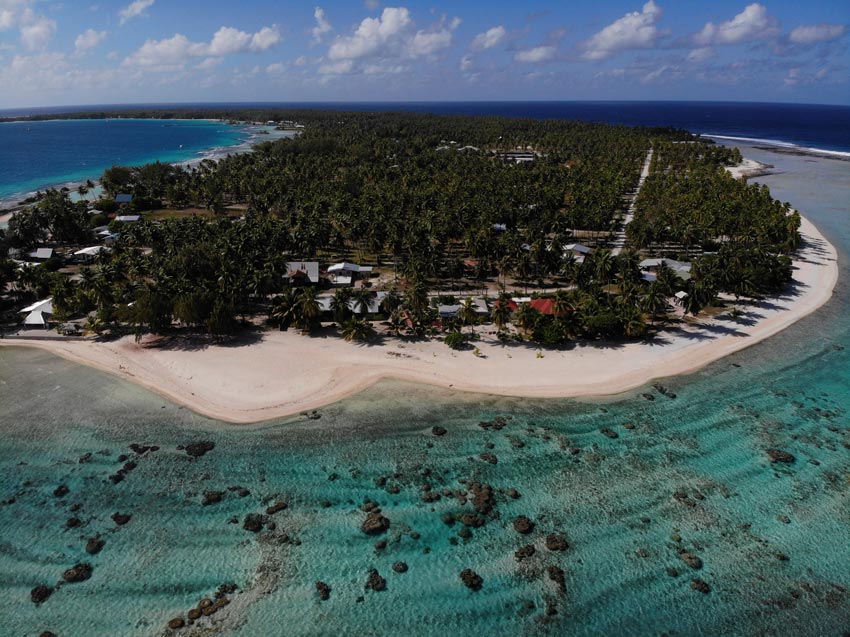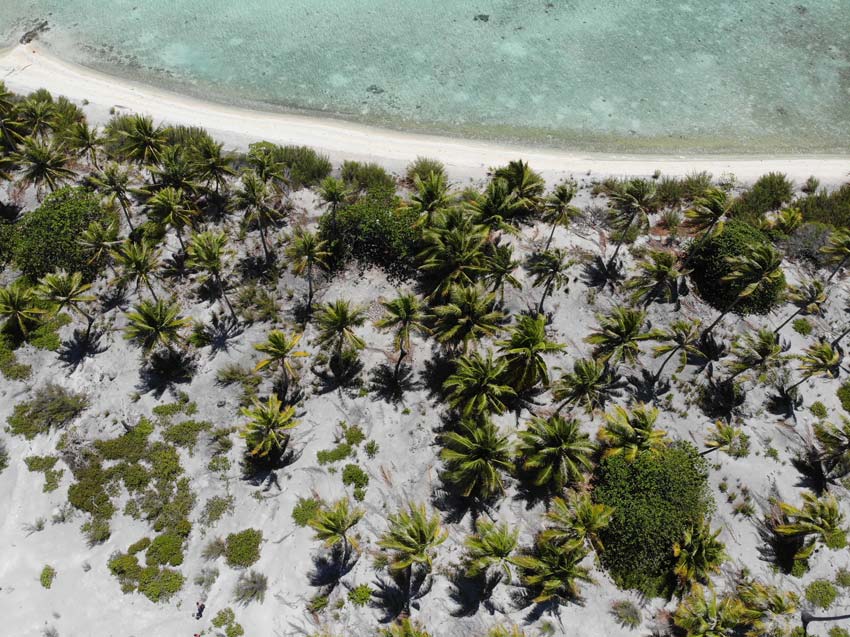 Tikehau Travel Tips
This list of travel tips will help you plan your trip to Tikehau as part of your visit to French Polynesia.
Recommended Reading
How Many Days Do You Need In Tikehau?
Tikehau is a great place to both scuba dive and unwind. Apart from the day of arrival and diving, you should dedicate at least one full day for a lagoon tour and one day for exploring the main motu. Add to that any days that you want to do nothing plus your diving days, and you have your grand total. Due to the travel time needed to get to the dive sites at Tuheiava Pass, you can do a maximum of two dives per day. My recommendation is to spend 5 days in Tikehau which include two days of scuba diving.
Tikehau, Fakarava or Rangiroa?
Every island in French Polynesia is different, so choosing the right mix of islands can be a challenging task. The same is true for the Tuamotu Atolls. Though similar in look, they each offer something slightly different. Listed below are what I consider the pros and cons of the "big three", the most visited stops in the archipelago. For a more in-depth look, here's a guide on how to choose which atoll to visit in French Polynesia.
Tikehau
Pros

: very laid back and

not geared for large-scale tourism

, activities, and sites to see apart from purely scuba diving,

pink sand beaches

that are relatively easy to reach, possible to see unique species of sharks (tiger and hammerhead) even in shallow dives.

Cons

: the coral throughout the lagoon is not that impressive,

lack of diversity in dive sites

, travel time to dive sites takes up a lot of time, few places to dine around the main motu.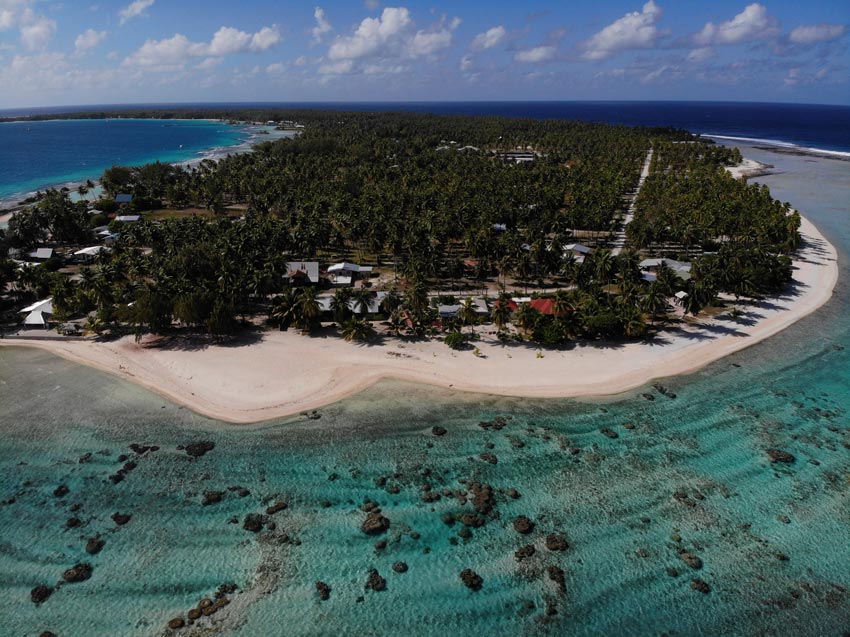 Fakarava
Pros

: laid back and still not yet fully discovered,

plenty of ways to enjoy the atoll apart from diving

, the coral is simply exquisite so every dive is memorable, two very distinct dive sites – the north & south passes, the motu where you'll be staying is huge and you can easily get lost there for the day,

beautiful white sand beaches

, excellent snorkeling, shark walls, lagoon excursion to pink sand beach, possibility to see 'shark walls'.

Cons

: the north and south passes are very far apart and are essentially two separate destinations, the likelihood of spotting dolphins and hammerheads are lower, not as many dive and accommodation options.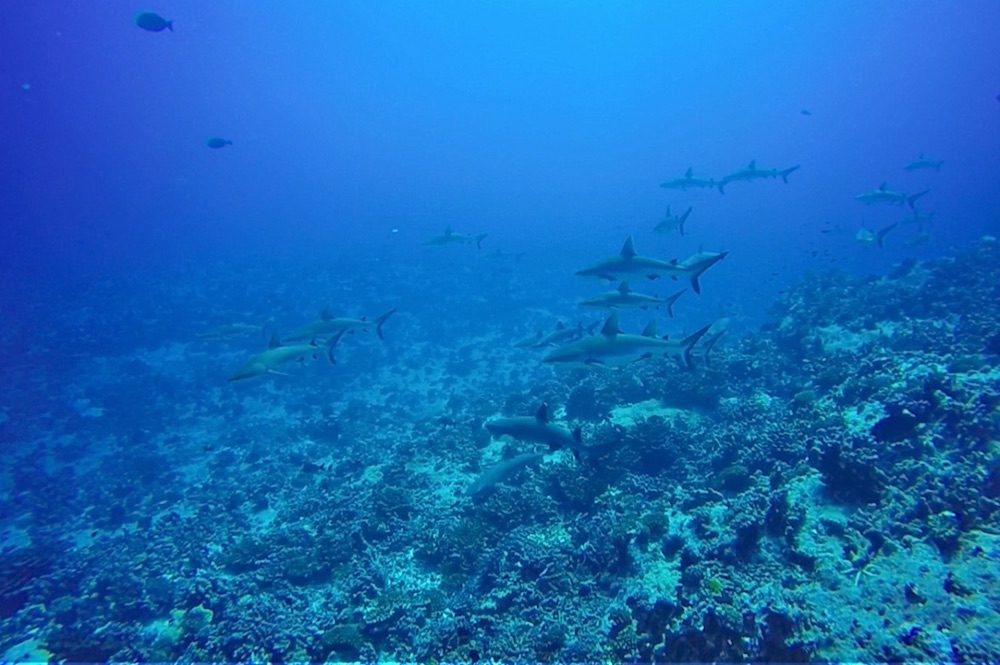 Rangiroa
Pros

: really geared for tourism, plenty of dive centers and accommodations to choose from,

greater likelihood of seeing the 'big fish'

(dolphins, hammerhead sharks, silvertip sharks, manta rays, etc.), easier to get to from Tahiti, excellent snorkeling from just about everywhere.

Cons

: aside from a couple of lagoon excursions (which aren't cheap but worth it),

there isn't much to do aside from scuba diving

, the coral here is not that impressive so if you lucked out on seeing the 'big fish' – your dive could be disappointing, relatively crowded with divers, the main motu where you'll be staying is small and there aren't that many options for self-discovery,

no white sand beaches

.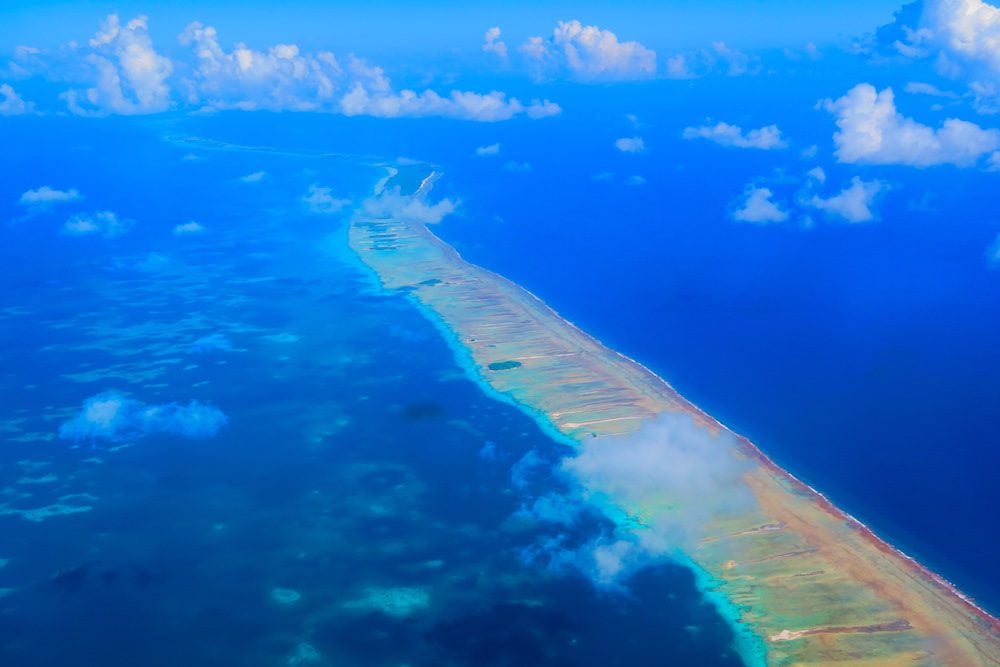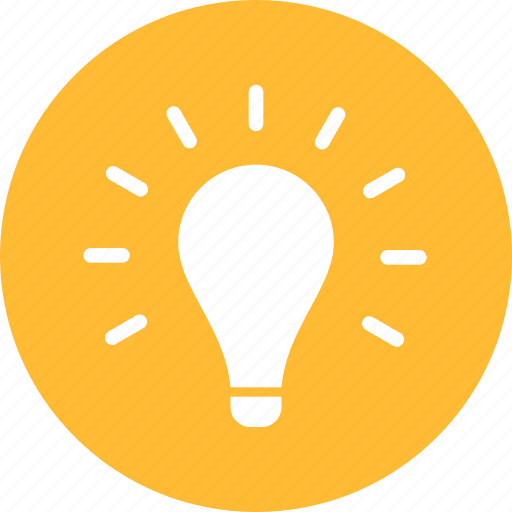 Pro Tip
Get in touch for assistance with planning your trip to French Polynesia, either for a personal consultation or complete itinerary planning.
When Is the Best Time To Visit Tikehau?
Tikehau is best visited during the dry season (June – September). This is the period when the trade wind blows and offers a steady and constant breeze, and when persistent rain is less plausible. That said, the blowing trade wind does make the lagoon a bit choppy so snorkeling isn't as pleasant though very much possible. Diving is possible year-round in Tikehau and visiting during the rainy season is possible. You simply need to be prepared for hot and humid weather along with the possibility of rainy days that lead to cancellations. I visited Tikehau during September and the weather was excellent.
Another thing to look out for is the local school holiday season, a period that brings domestic travelers to Tikehau. It might be challenging to find a good place to stay or to book a dive on the exact dates you want.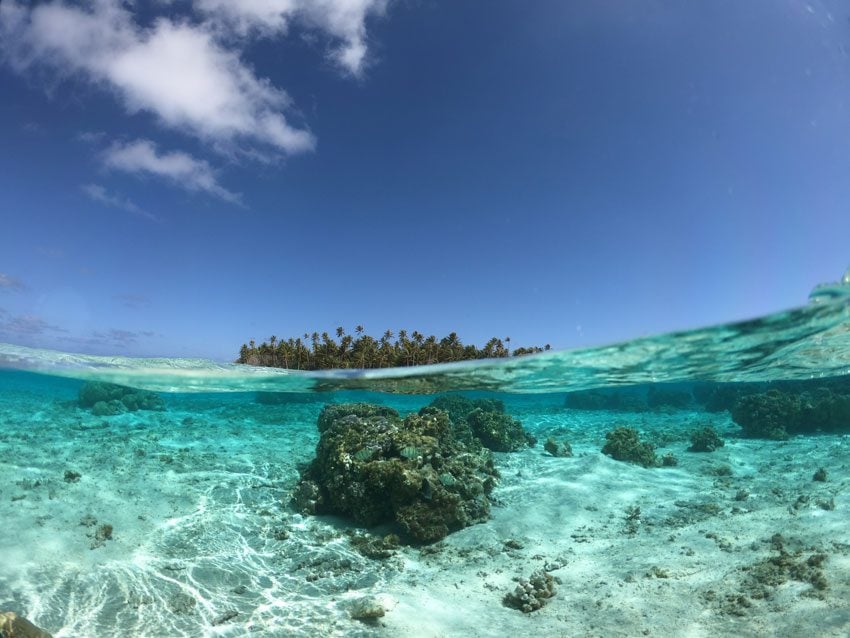 How To Get To Tikehau
By Air: the most convenient (and scenic) way to get to Tikehau. Direct flights are available from Tahiti, Rangiroa, and Bora Bora. Usually, Tikehau will be one stop in a longer visit to French Polynesia, so purchasing the right air pass from Air Tahiti is recommended.
By Boat: it isn't very common but it might be possible to get to Tikehau on a cargo ship. You'll need to be very flexible with your time, have luck on your side, and speaking French will go a long way. The Saint Xavier Maris Stella IV serves the Tuamotus from Papeete and it may or may not carry passengers.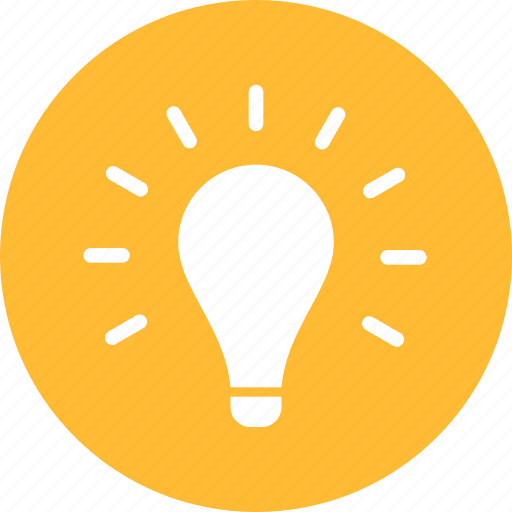 Pro Tip
(1) divers get an extra 5kg on checked luggage if you show your gear (such as BCD). (2) When flying from Tahiti, grab a window seat on the left side of the plane. The same is true if you fly from Tikehau to Rangiroa or back to Papeete via Rangiroa.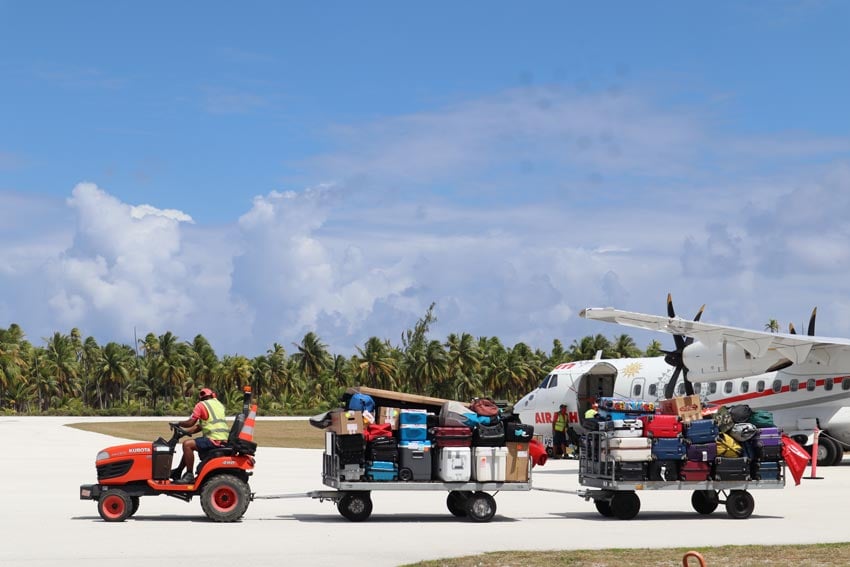 Getting Around Tikehau
To/From Airport: this will be arranged with your hosts and may come with an extra charge. If you are not staying on the main motu, this will also involve a boat trip.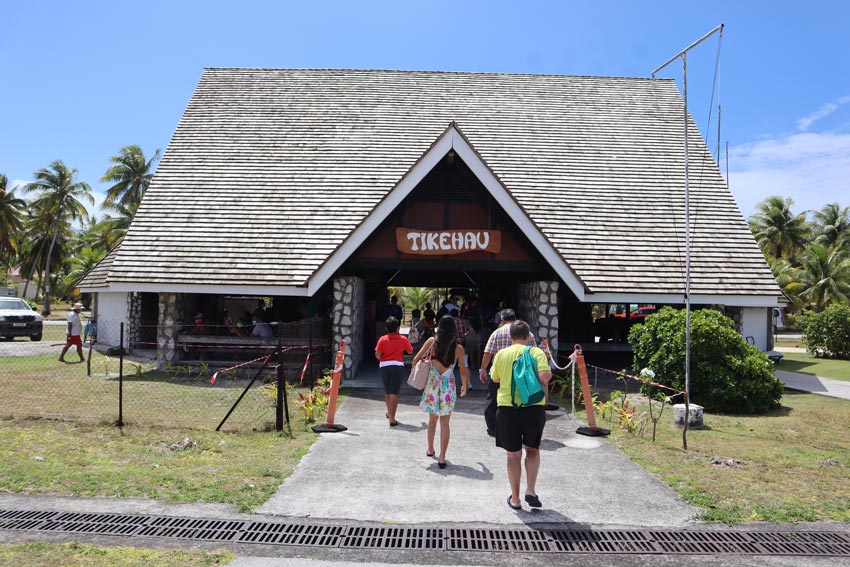 Around Tikehau: the main motu can be explored on foot if you're looking for adventure or with beach bicycles, usually supplied free of charge by your accommodation. You can rent bicycles from Tikehau Plongee for about 1,000 XPF/per day ($10/day). It's also possible to rent kayaks and head to the white and pink sand beaches to the northeast of the airport.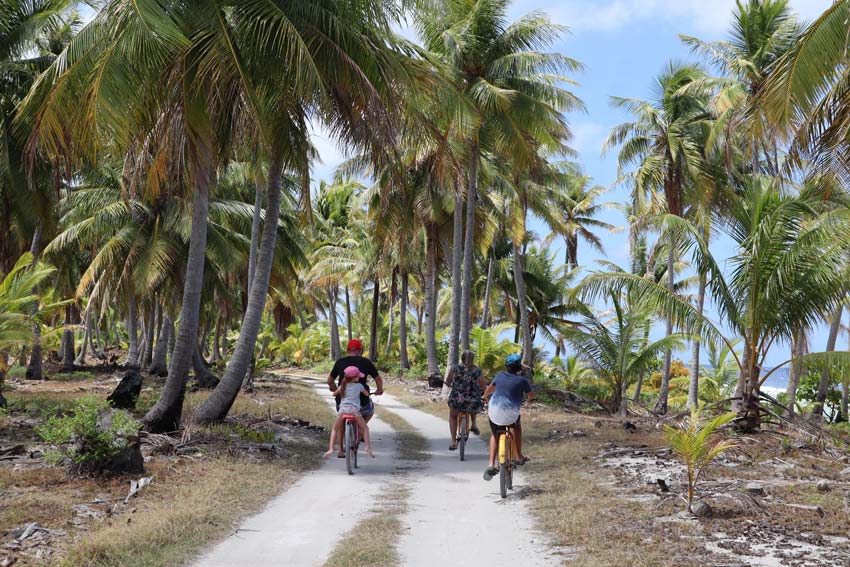 Where to Stay in Tikehau
Most accommodations consist of family-owned pensions but there are a few high-end resorts on the island. Do keep in mind that when staying in accommodations, not on the main motu, you will most likely really be "off the grid". Some will offer paid boat trips to the main village but some may not.
Resorts: if seeking luxury, look no further than the Pearl Beach Resort. The resort is located about 20 minutes by boat from the main village and boasts overwater bungalows (though over shallow waters). Apart from luxury in the middle of nowhere, the main appeal of the resort is its location. Guests can skip across white and pink sand motu or kayak and get lost for the day.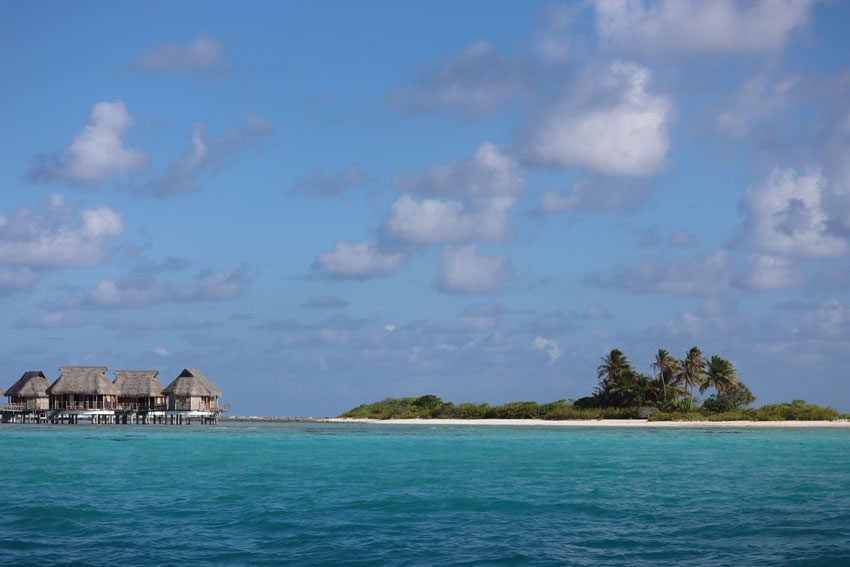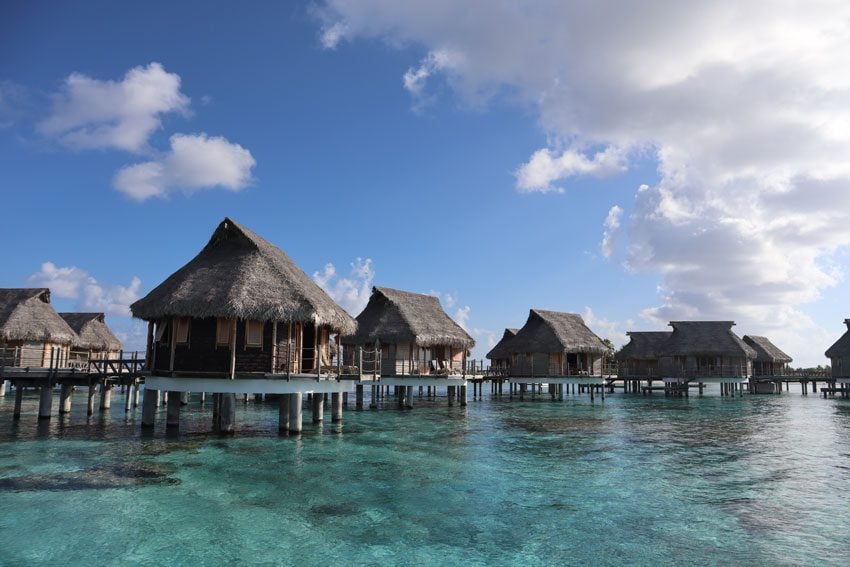 On the other end of the airport, the Ninamu Resort is located on a private motu just 10 minutes by boat from the main village. The resort is Australian-owned and offers an all-inclusive experience.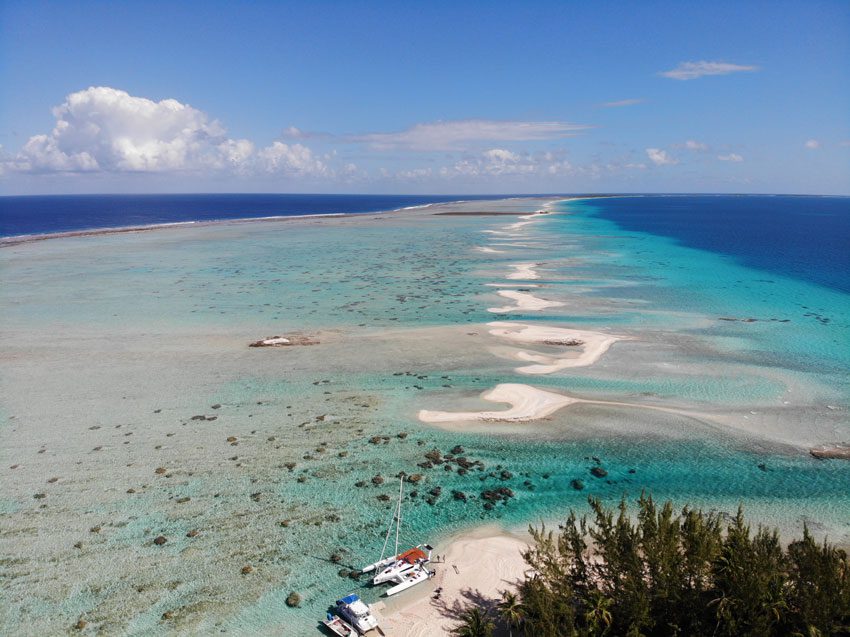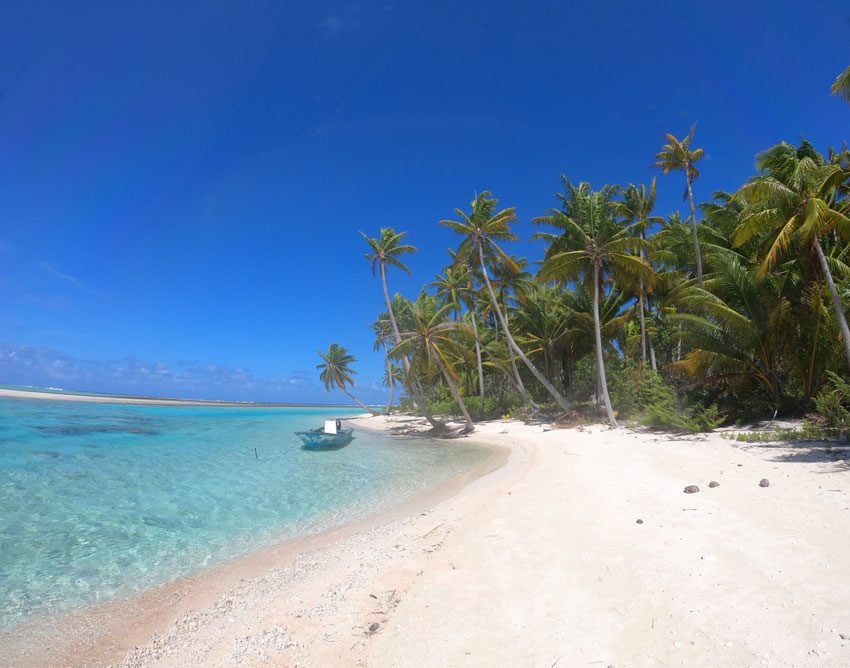 Pensions: by far the most popular option in Tikehau. Pensions are family-owned and operated guesthouses that range from simple to pampering. Your stay will usually be half-board, meaning communal breakfast and dinner are included in the price. On the high-end, Relais Royal is the best option and you'll be fortunate to find a vacancy. It is located on a motu just across from the main village but it's not challenging to cross there and back. Next are the island's most popular pensions, clustered around a long string of white sand. Worth mentioning are Pension Hotu and especially Tikehau Village, both solid options. Other options in this cluster include Pension Justine and Pension Aito Motel Collette.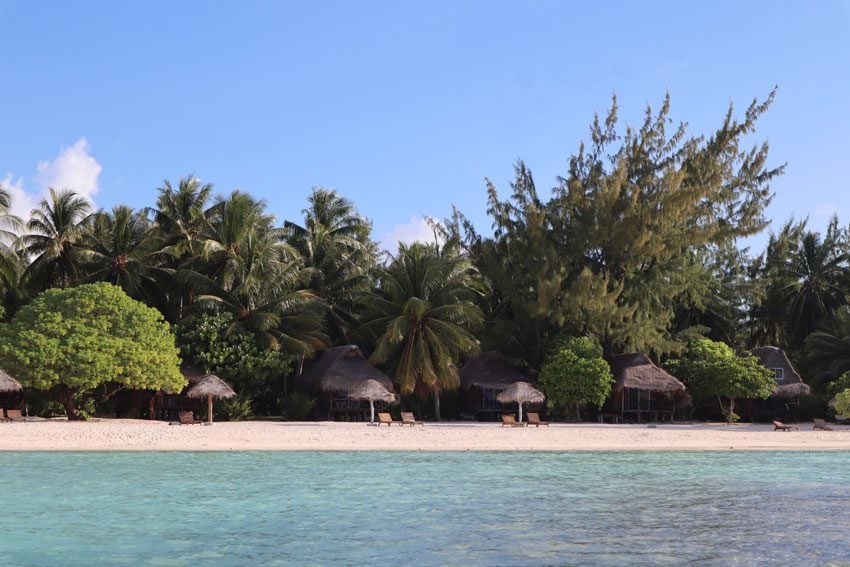 Budget: I visited Tikehau during a week of school holidays and it was impossible to find a vacancy in one of the pensions mentioned above. So I stayed at Pension Coconut Beach at the very tip of the main motu. If you're traveling on a budget, this could be a good option as the location is superb and your host, Jean-Louis, is very caring once you get to know him, even if he has a few "house rules" which must be followed. You can either stay in one of the rooms inside the main house (where Jean-Louis lives) or book the exterior en-suite unit. Prepare for a very basic stay but, once again, the location is perfect. Read more about my stay at Pension Coconut Beach on this blog post.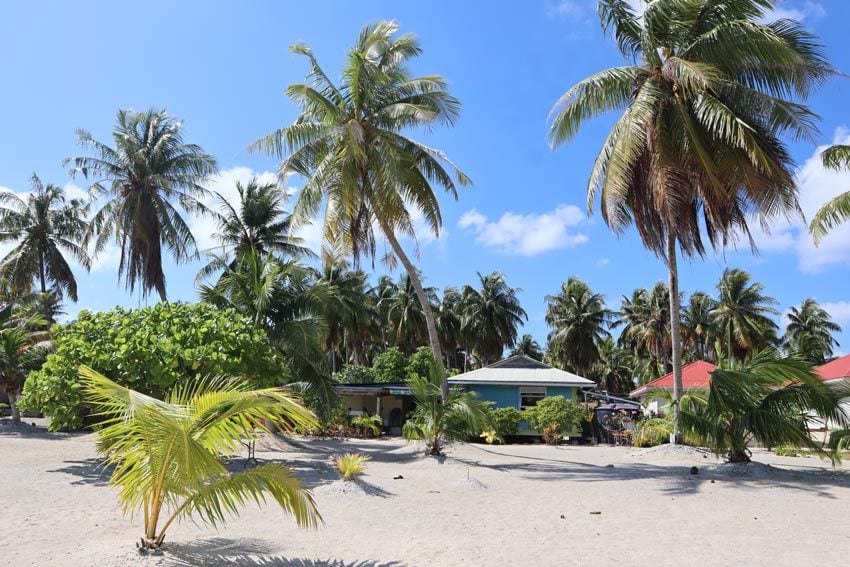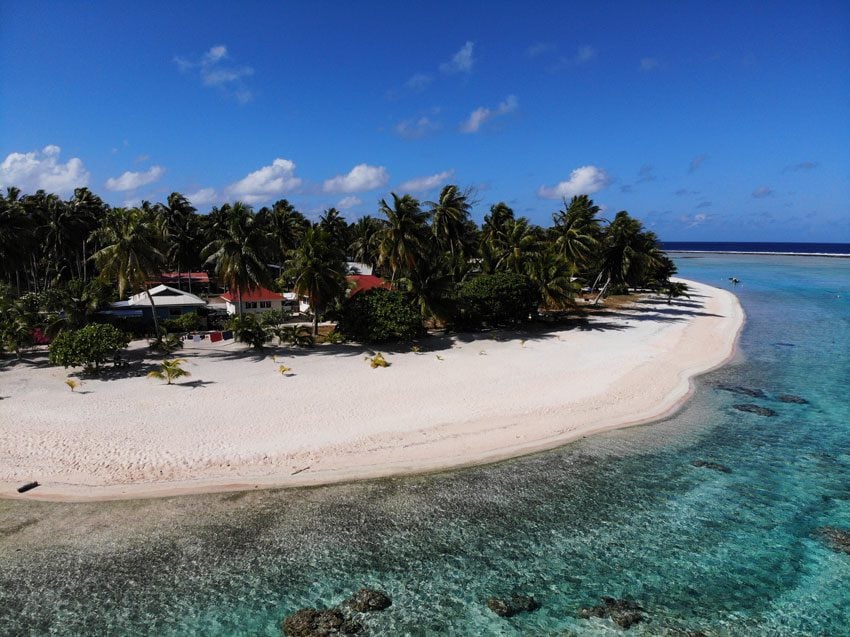 Click here for all Tikehau accommodations that can be booked online on booking.com.
Money
I did see an ATM at the local post office but it is possible that the machine does not accept international cards. Even if slowly, things do change around here so by the time you visit Tikehau, there might be a bank branch that offers ATM services. It's highly recommended to bring enough cash for your entire stay on the island and always have some extra Euro or U.S. Dollars for emergencies. Credit cards are not accepted at restaurants but might be accepted by dive shops and some accommodations.
Drinking Water in Tikehau
All residents collect rainwater in tanks and the same goes for accommodations. While the high-end resorts probably purify tap water, pensions and guest houses may not offer drinking water to guests. Be prepared to purchase bottles at local shops.
Scuba Diving in Tikehau
Though dive centers advertise a variety of dive sites, the reality is that you'll be doing your diving in Tikehau in and around Tuheiava Pass, the only way for boats to get in and out of the lagoon. It takes about 30 minutes by boat to get to and from and pass, so a two-tank dive will take almost a full day. You also need to factor in the tide, which means that on certain days, departure and return will be late.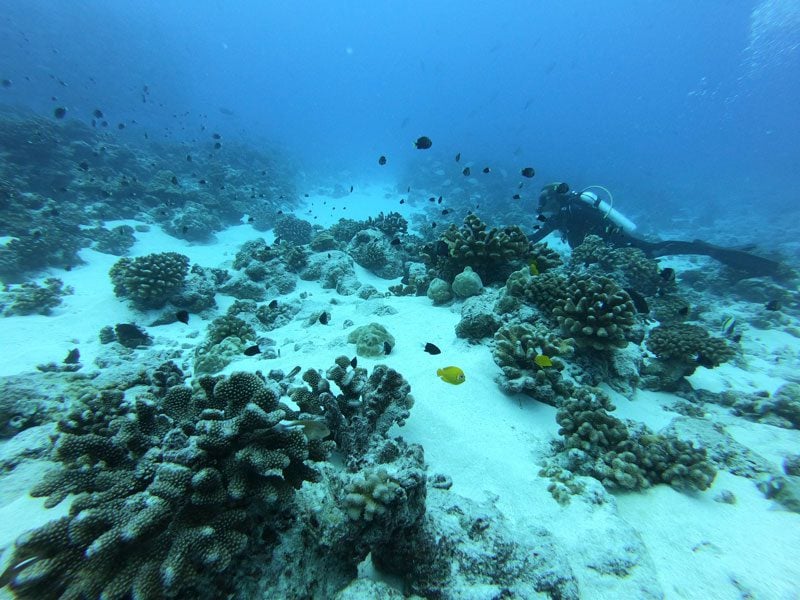 There are currently three dive centers on Tikehau. Raie Manta and Tikehau Plongee are located in the main village, while the high-end Topdive is located in the Pearl Beach Resort (it was not in operation when I visited Tikehau). The first two dive centers are part of the Te Moana diving pass but Topdive also offers dive packages via its network of centers on the popular islands.
Tikehau Diving Tips:
Since outings take up most of the day, bring with you some snacks and full sun protection. If it's
overcast, bring something warm as well. It's wise to book your first dive well ahead of arrival.
Since the dives are often drift dives, it's best to do a refresher dive before your arrival if you haven't been underwater for a while.
Inquire about diving with manta rays in the "cleaning station" if you fancy spending considerable time with mantas. You do visit the cleaning station on a lagoon tour but snorkeling conditions can be rough.
Experienced divers with deep-diving certification might be able to arrange outings to interesting sites outside the lagoon.
More about diving in Tikehau in the next section of this Tikehau Travel Guide.
Eating and Nightlife in Tikehau
There isn't an abundance of choice when it comes to dining out in Tikehau, but it's usually only lunch that you need to take care of. Most pension stays are half-board, meaning communal breakfasts and dinners are included in your accommodation price.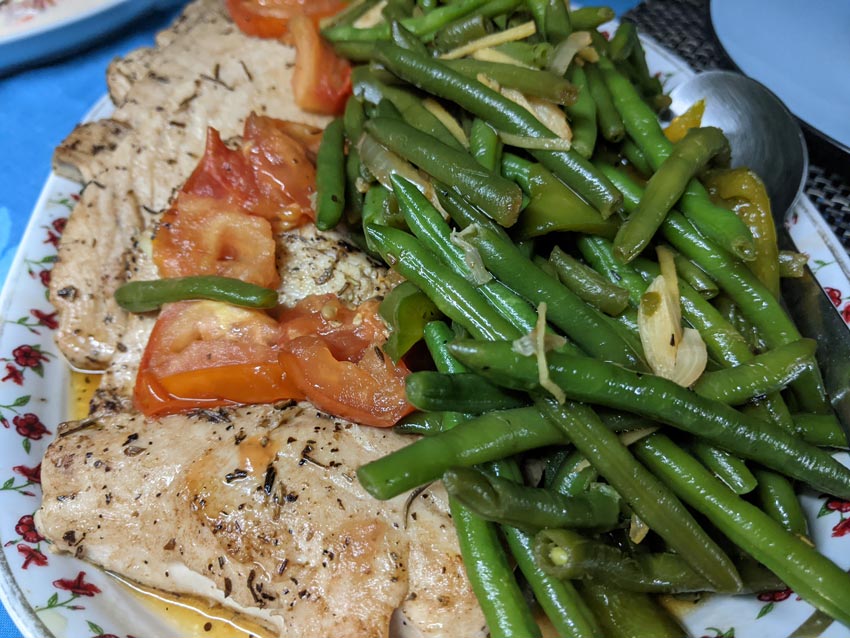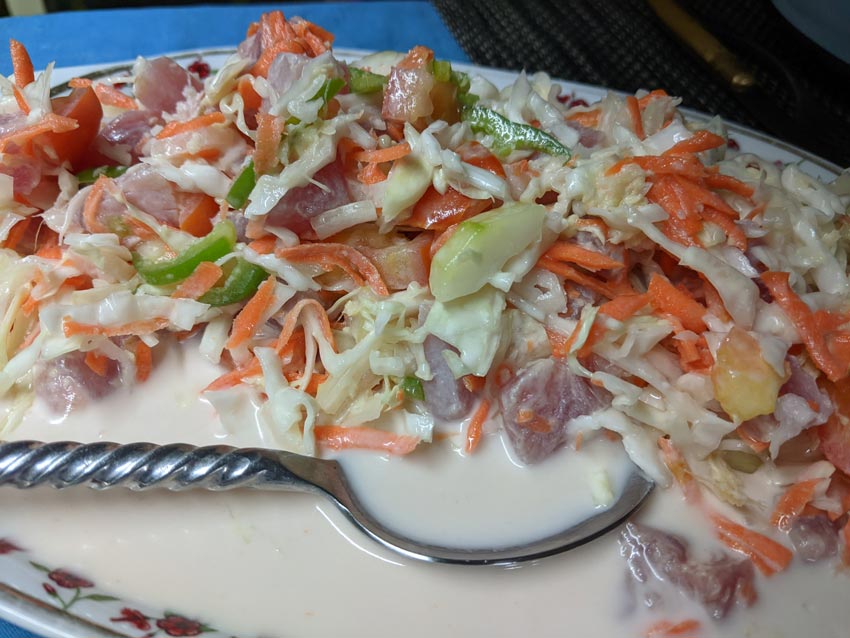 The main restaurants in Tikehau are Snack Tikehau next to the quay, Snack Ohina next to the pharmacy in the village (sometimes open for dinner), and the restaurant at Pension Tikehau Village, where nonguests can make reservations. Expect to pay between $12-18 for a main dish but be prepared for slow service and not having everything on the menu available.
As far as nightlife in Tikehau, there is a bar at either Pension Hotu or Pension Tikehau. It's a nice spot for sunset drinks. Some pensions might throw a small party, depending on the mood and the season. Other than that, purchase your own alcohol and enjoy it on the beach.
Here are a few more tips to help ensure you don't go hungry or thirsty in Tikehau:
There is a Chinese-owned minimarket in the main village and another small grocery stand inside the village bakery. Both are open for only a few hours during the day, even less so on Sundays.

Sometimes,

snacks

(the name for simple restaurants) are closed despite the advertised opening hours. If you plan to grab lunch in the village, ask your hosts to call the owners in the morning to confirm opening times.

In light of the above two points,

bring snacks with you for the day of arrival

so you'll have something to eat until dinner time arrives. This is especially true if arriving on a weekend afternoon flight to Tikehau.

Dinners in pension will usually consist of fish dishes, either raw or grilled. If you have dietary requirements, inform your hosts well in advance. Do keep it simple though, as items such as beef and fresh vegetables are hard to come by and expensive.

Pack a few ziplock bags in your suitcase and seal your snacks inside to avoid attracting bugs in your room. You can usually also store snacks and alcohol in the pension's refrigerator.

Drinking tap water in Tikehau is almost always out of the question

(ask your hosts during check-in). There is a good chance that you will need to purchase bottled-water throughout your stay.

I have heard of a few pensions that also offer lunch if you ask for it during breakfast.

Lunch is included in the price of a full-day lagoon tour.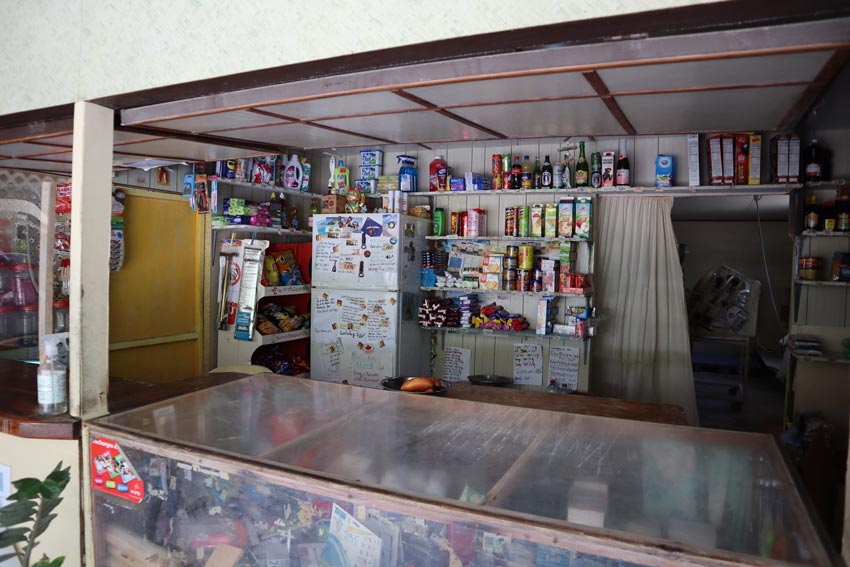 Excursions in Tikehau
Apart from scuba diving, add some spice to your Tikehau visit by joining one or more excursions. The most popular excursion is the full-day lagoon tour but other excursions offered on the atoll include half-day visits to the manta ray cleaning station and bird island, fishing expeditions, and visits to Eden Island, a self-sufficient organic farm on the far side of the lagoon. Scuba diving and lagoon tour outings will be described in more detail in the next section, and I also recommend checking out this 5 days in Tikehau itinerary to see how everything fits in together.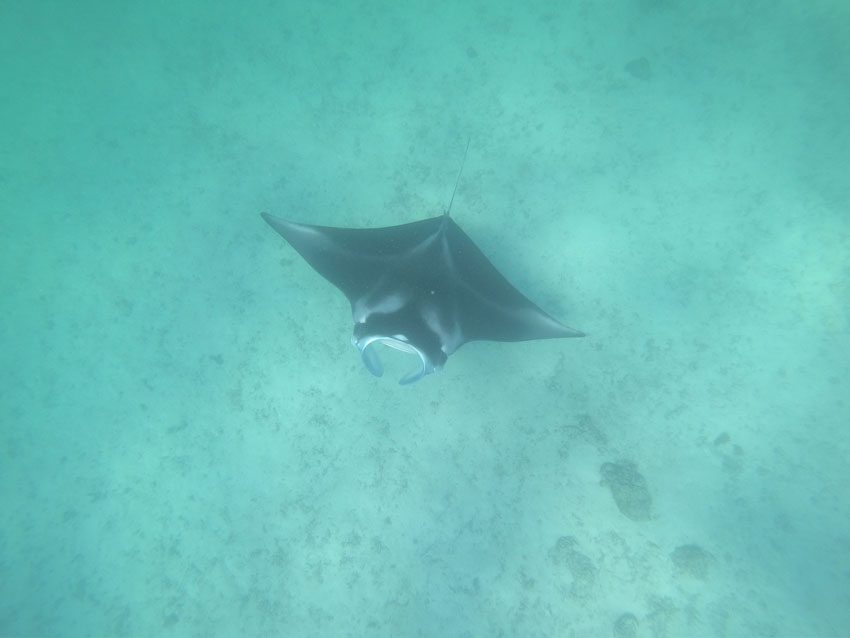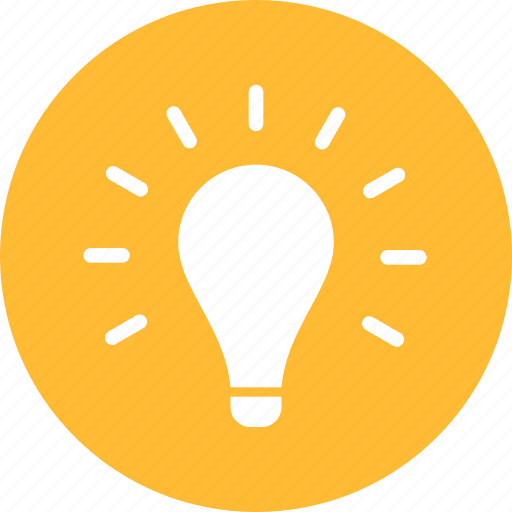 Pro Tip
(1) book your dives in advance and get them done on the first days of your visit. (2) The lagoon tour should also be the first thing done if not diving and, if diving, the next thing. This is because a minimum number of passengers need to book in order for the tour to take place and it might be canceled due to weather conditions. You want to have a buffer to rebook the tour for the following days. (3) Scuba dives are easy to directly book online by email but lagoon tours are best booked through your pension hosts.
Mobile Reception and WiFi in Tikehau
Vini is the only mobile network with coverage in Tikehau (my Vodafone roaming package did not work). WiFi is available in most if not all pensions on the main island (and likely in the high-end resorts well). The WiFi connection was quite good and I did not experience any issues.
Safety Tips for Tikehau
Here are a few tips for keeping you safe in Tikehau:
Mosquitos

are all over the island, there's really no way to avoid them. Be sure to have sufficient mosquito repellent and my advice is to also pack one of those devices that can be plugged into the wall during the night. Also, pack some aloe vera or tamanu oil in case of nasty bites.

Listen to your divemaster and be sure you are comfortable with

drift dives

. It's always wise to stick to the group, especially when aggressive sharks like tigers and hammerheads are around.

The following tip is not a joke.

Falling coconuts can cause serious injury

and even death. Be sure none are present on the tree before grabbing some shade beneath a palm tree.

The sun can be very intense on the atolls. Always protect yourself and hydrate.

As mentioned before, do not drink tap water in Tikehau unless specifically given the OK by your hosts (some high-end places to pump filtered water through the taps).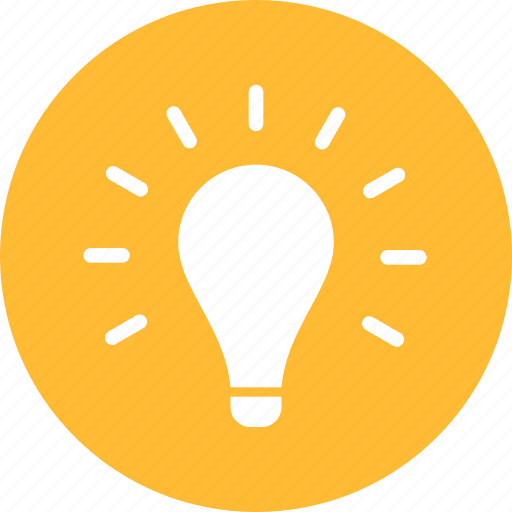 Pro Tip
Never travel without the right travel insurance, especially if you plan on scuba diving or visiting remote places where you may need evacuation. Check out the various travel insurance plans offered by World Nomads, specifically designed for independent travelers.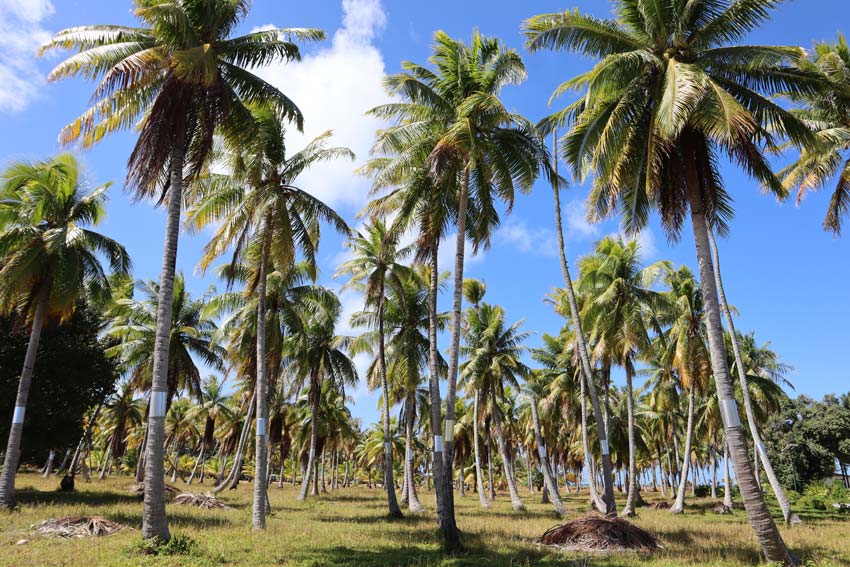 What to Pack for Tikehau
You'll be spending a lot of time in the water and under the sun in Tikehau so keep that in mind when packing. Listed below are a few essential items to pack, specifically for Tikehau. Check out the X Days In Y Packing List for recommended products.
Packing Checklist:
Mosquito repellent (must), after-bite care (optional)
Sun protection: lotion, sunglasses, monoi oil for after-sun care (optional), rash guard T-shirt for snorkeling (optional), hat
Reef shoes (strongly recommended), dry bag (for diving and lagoon tour)
Dive card and logbook
Mask and snorkel (must), fins (optional)
Swimwear, including pareo (sarong), and quick-dry towel for diving (optional)
Camera, underwater camera, and drone (optional)
Light sweat-repellent clothing
Light rain gear
Flashlight
Snacks for arrival day and zip lock bags for storing food in the room
Flip flops and sandals/shoes if you want to explore the main island
Cash and emergency Euro/US Dollars
Things to Do in Tikehau
Highlighted in this section are most of the things you should see and do in Tikehau. For a quick read, check out the top 10 things to do in Tikehau, and to see how everything fits together, check out a 5 days in Tikehau itinerary.
Main Village
The only village in Tikehau is located on motu Tuherahera, where most of the atoll's population resides. There isn't much happening in the village, but it's nice to check it out when you circle the motu either on foot or by bicycle (see the Tikehau itinerary for more info). You'll also pay a visit when doing some shopping or grabbing lunch in one of the two snacks (see the previous section).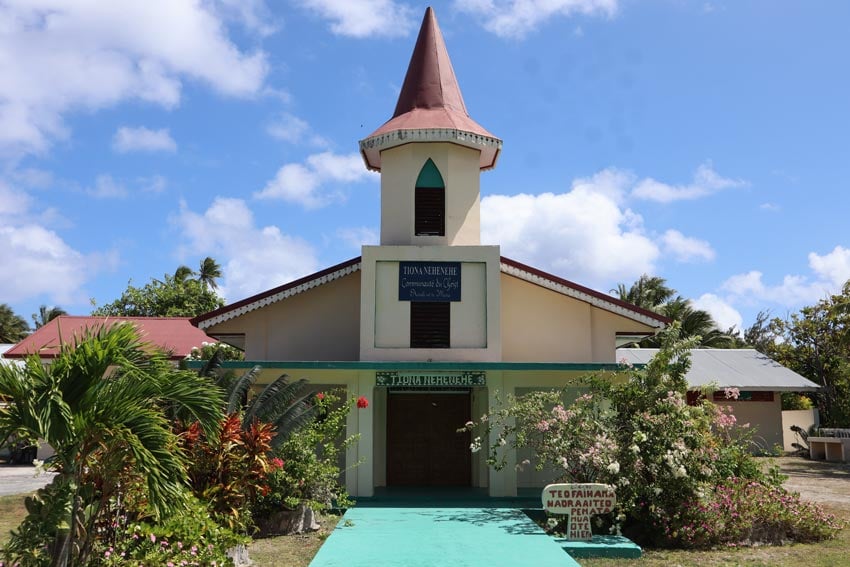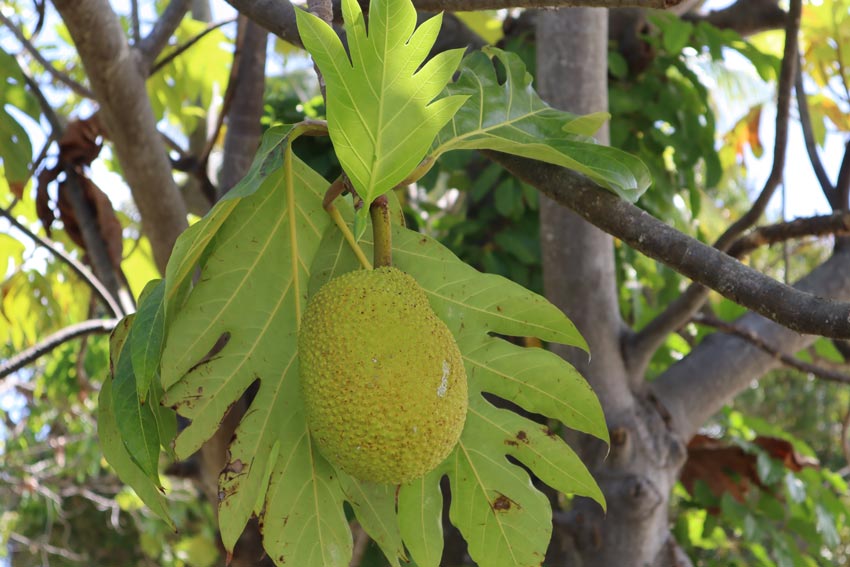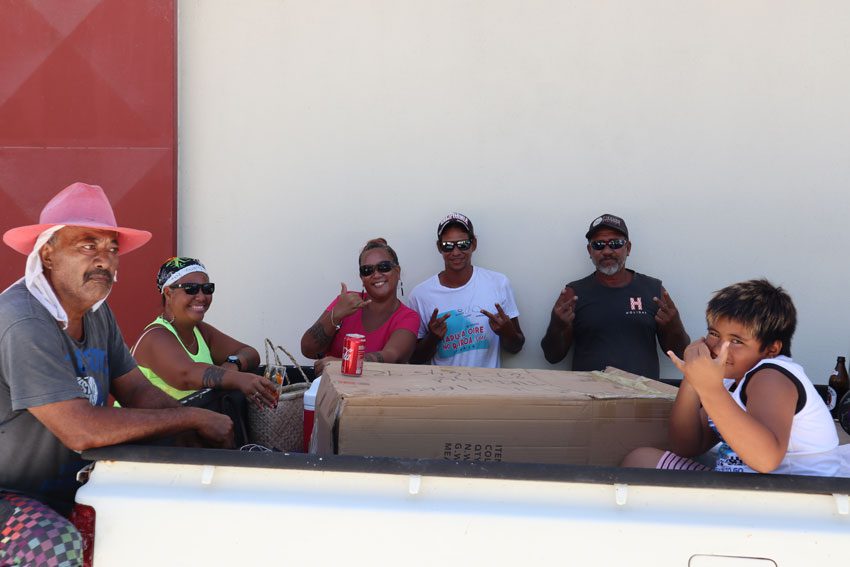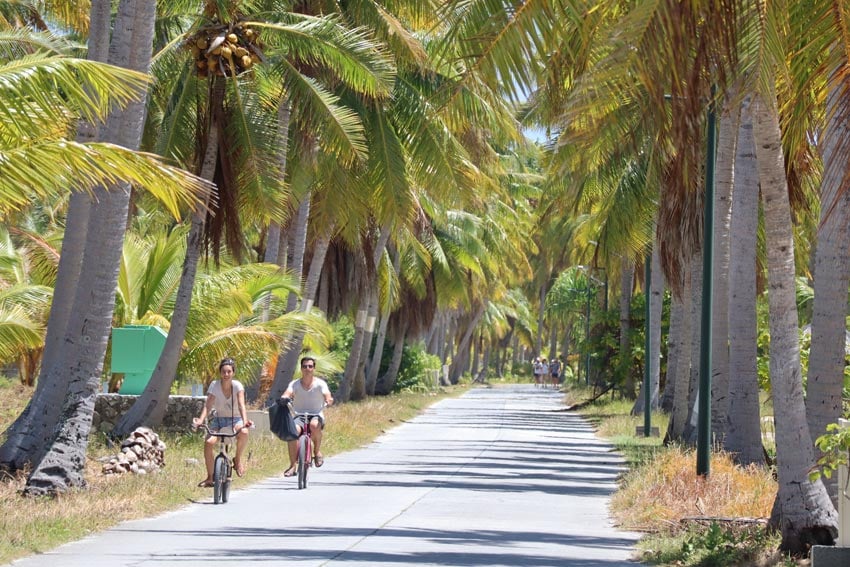 Apart from the two snacks, grocery shop, bakery, and the quay, there are a couple of churches in the village. If you happen to be on any Polynesian island on Sunday morning, I highly recommend attending service, especially the Protestant one where there is a lot of singing.
Reef Side
A sealed road runs along the length of motu Tuherahera on its lagoon side but on the reef side, things are different. This was my favorite part of the "main island", wild and crowded with coconut palms. It makes for a pleasant walk or cycle as you can often pause for a break on windswept beaches with nobody else around. The reef breaks just a few meters away from the beach in a constant symphony of crashing waves.
A few houses are scattered along the dirt road. At some point, you'll reach the edge of the airport runway. This area is closed during takeoffs and landings. On the other side, you can technically walk across the shallow channel (hoa) at low tide and check out what's happening on the neighboring motu.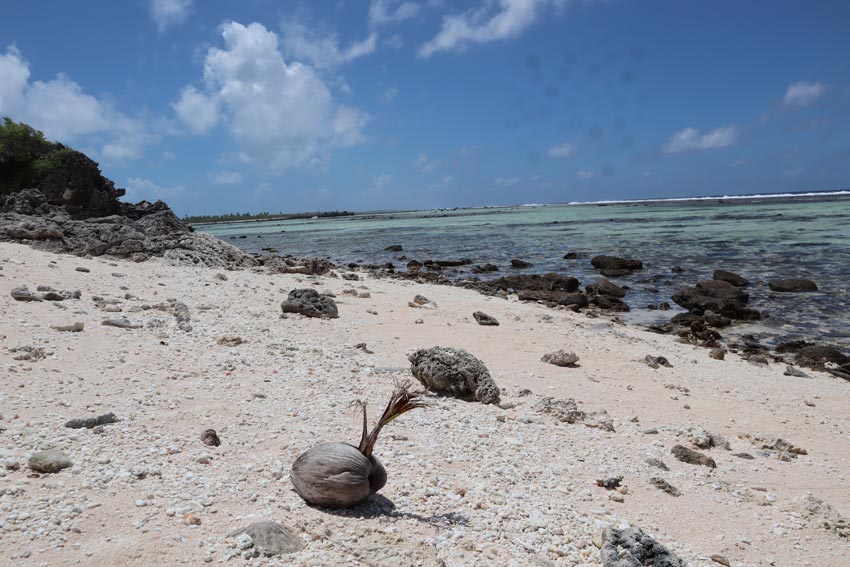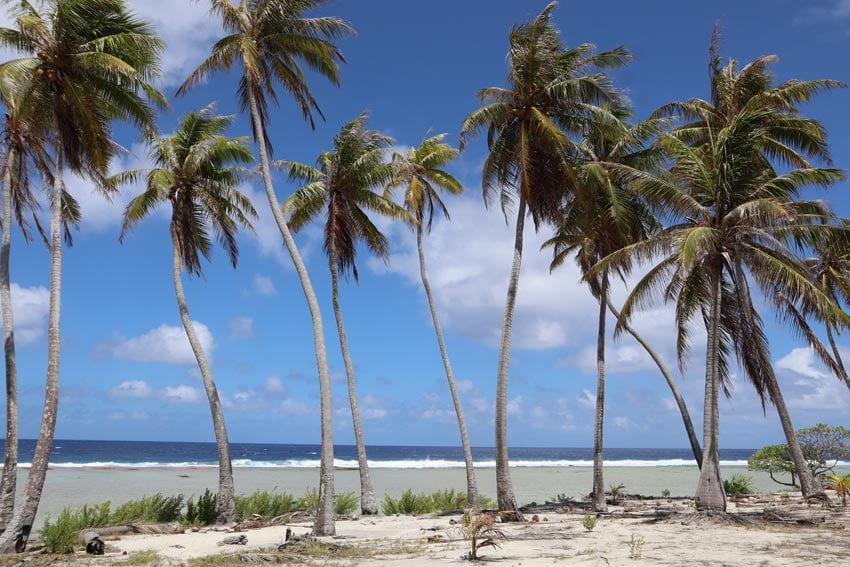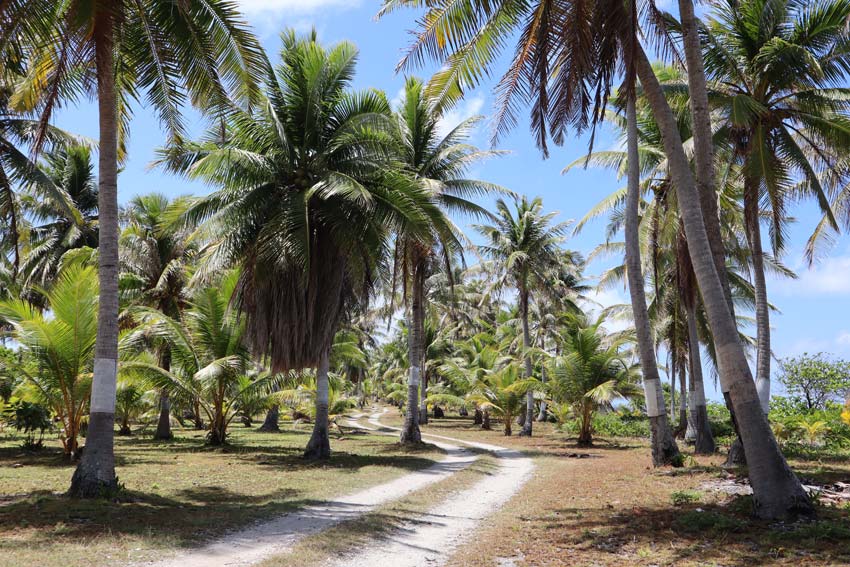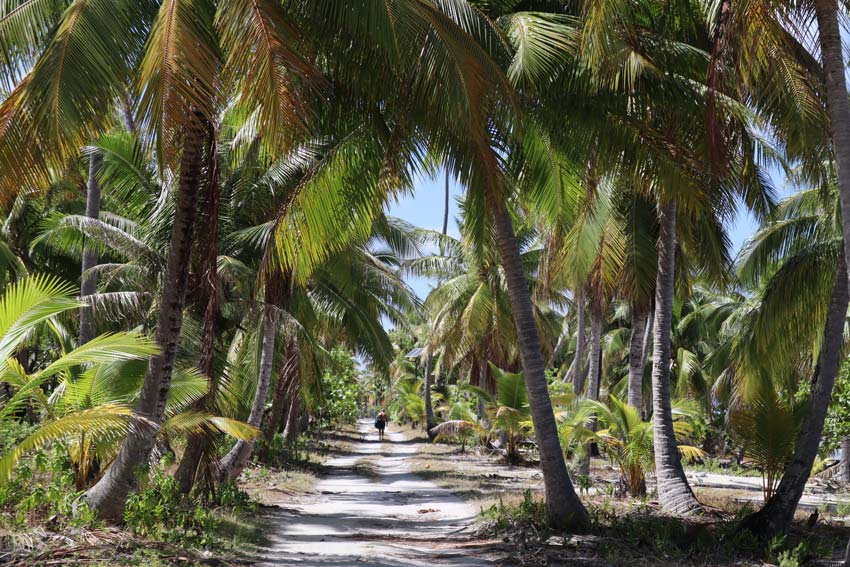 About 300 meters on the dirt road from Coconut Beach, you'll see a sign pointing to La Cloche de Hina. This might be the highest point in Tikehau, a collection of high coral slabs that shelter a small pool. It's a pretty spot where you can pause and listen to the waves. La Cloche de Hina is also the locals' favorite spot for watching the sunset in Tikehau.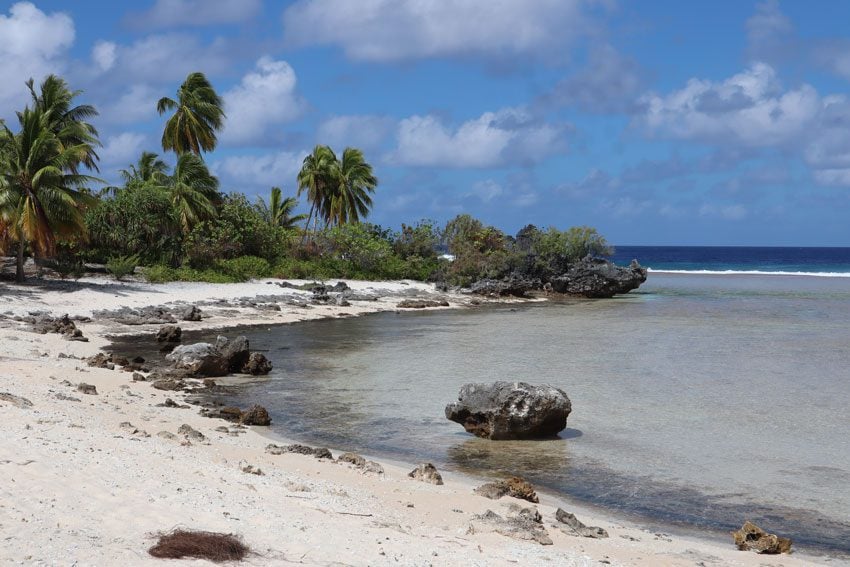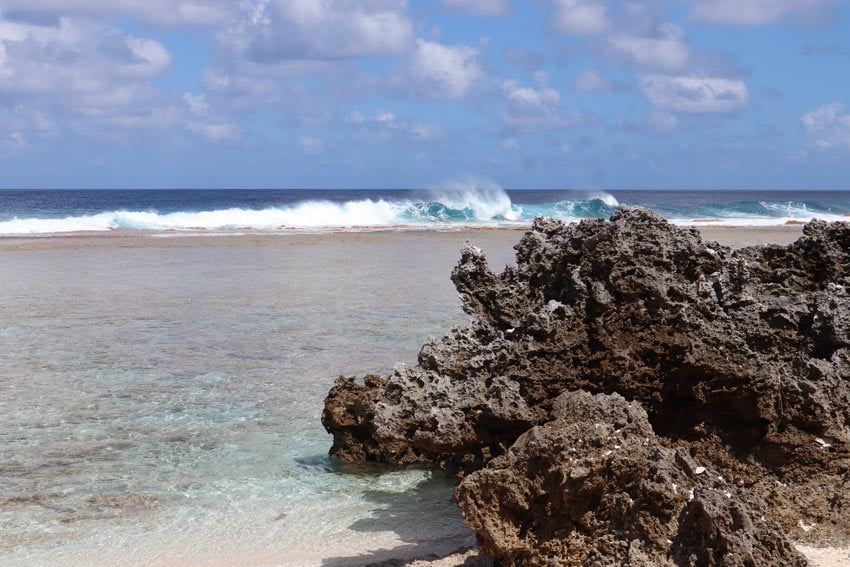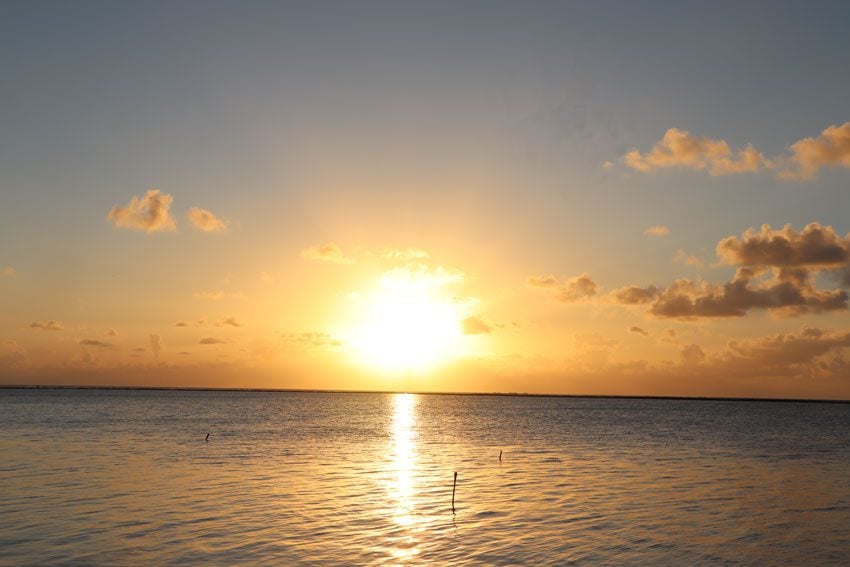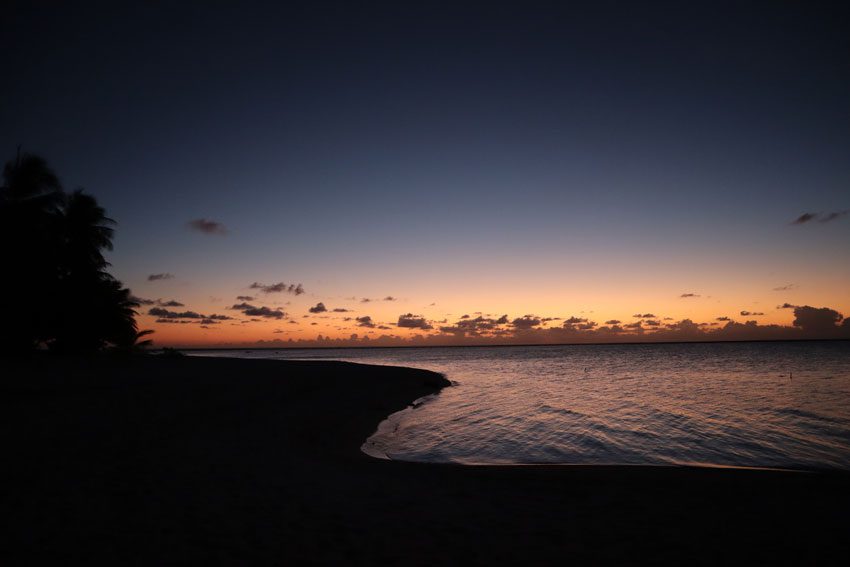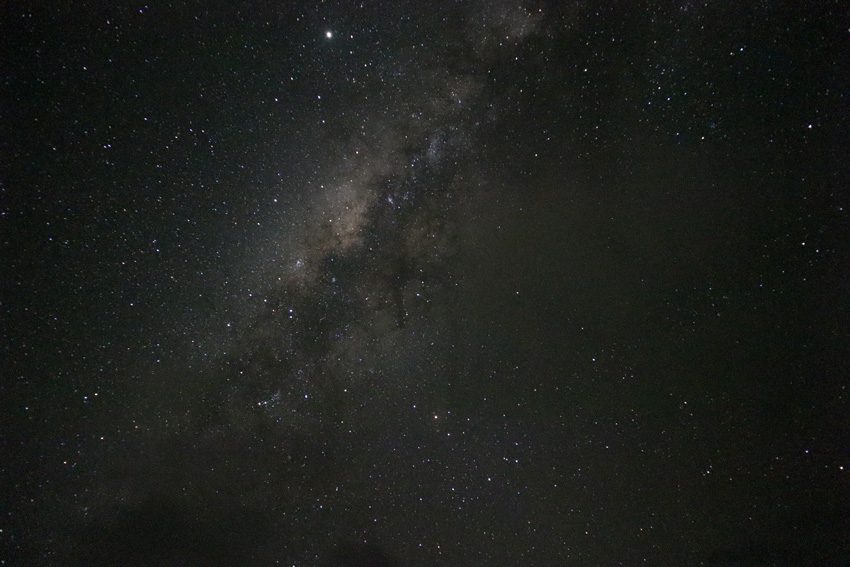 Beaches and Snorkeling
The best beach in Tikehau, at least on motu Tuherahera is Coconut Beach, at the western tip of the atoll. It's also a prime spot for sunset viewing. A narrow dirt path leads from the main road to the beach. The snorkeling here is the best I experienced on the main island and you can swim to the nearby sandbank and even to neighboring Motu Tavararo which is technically private land belonging to the Ninamu Resort.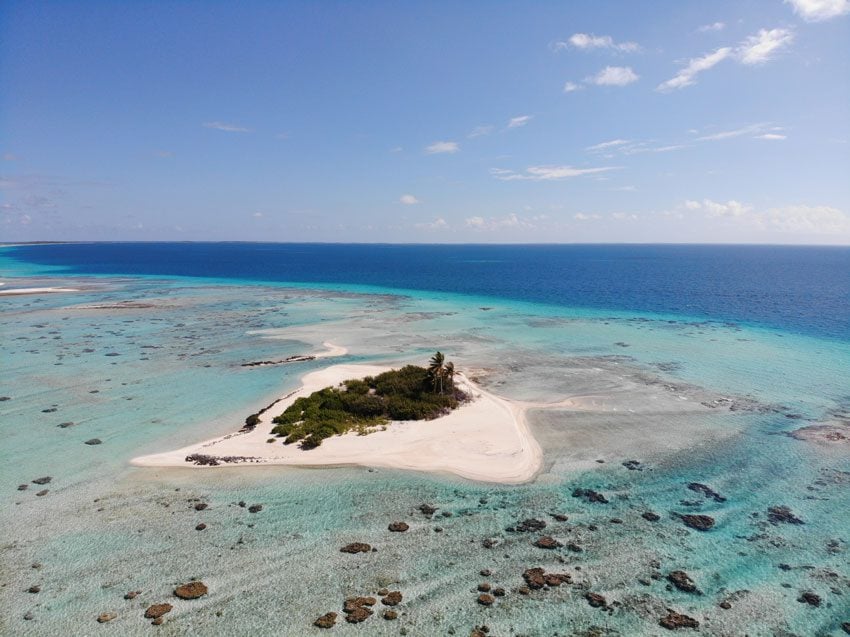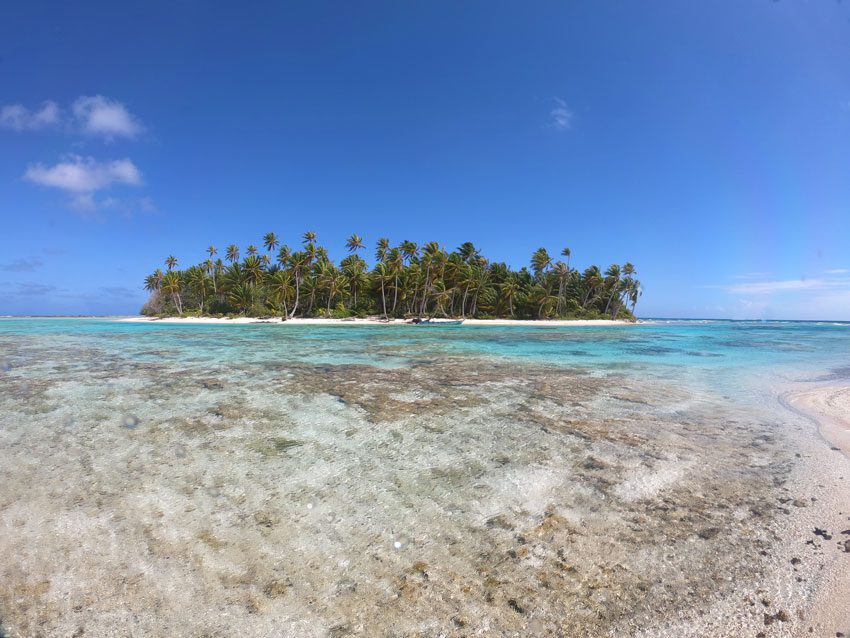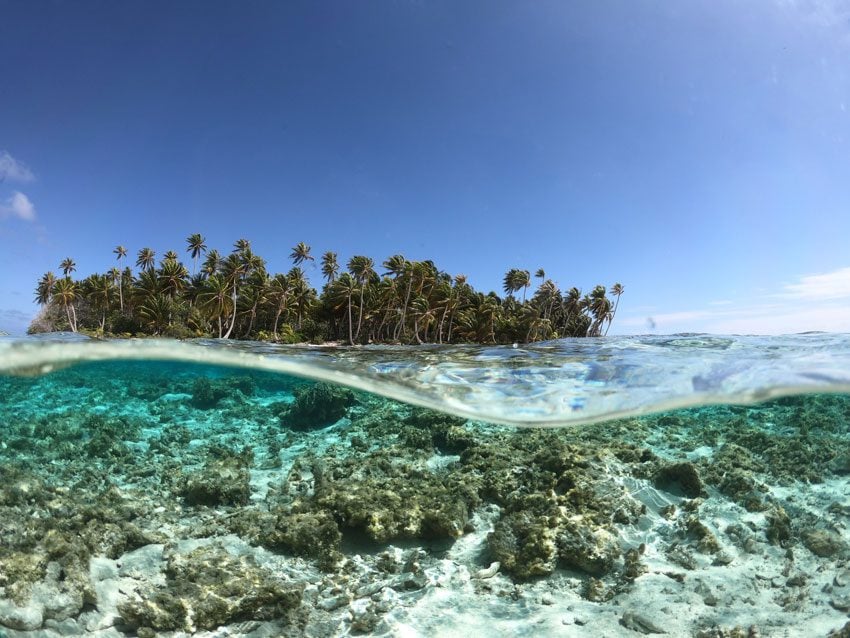 Next is the beach on the lagoon side, where most of Tikehau's pensions are located. Even if you're not staying here, you should be able to visit the beach. Simply inquire with your hosts about the right etiquette. I am not too sure the snorkeling is as good as off Coconut Beach, but the lagoon should be slightly calmer here.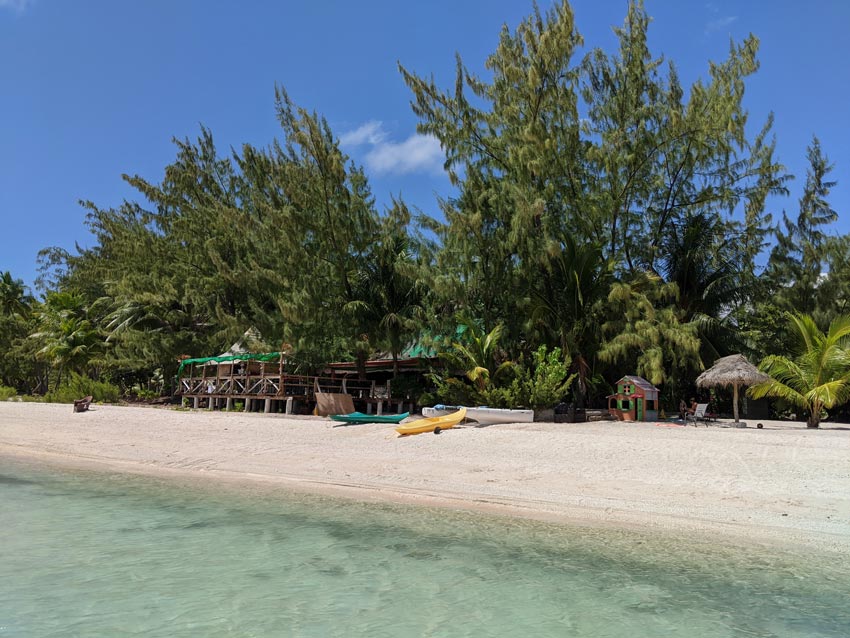 As mentioned in the previous section, the beaches along the reef side of motu Tuherahera are beautifully wild and empty. They're not appropriate for swimming but perfect for chilling.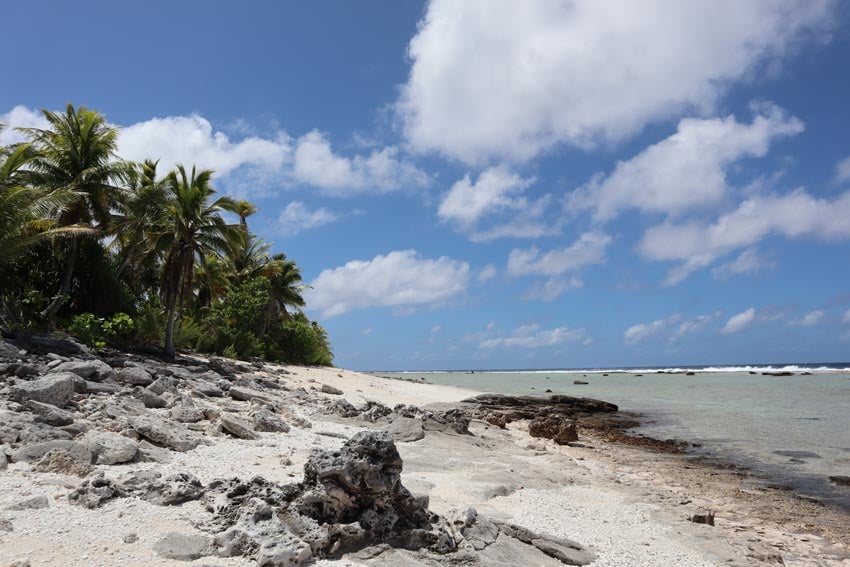 Finally, the pink sand beaches of Tikehau are by far the finest on the atoll and among the best beaches in French Polynesia. Guests of the Pearl Beach Resort have easy access to some of them but others will visit the pink sand beaches on a full-day lagoon tour (see below).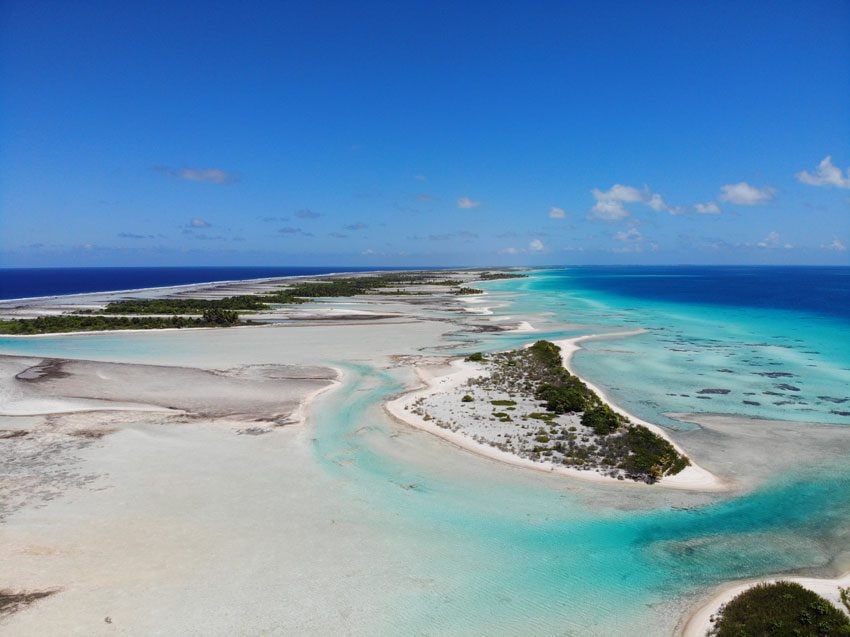 Scuba Diving
For most visitors, this is the prime reason for visiting Tikehau. Ever since Jacques Cousteau's famous claim that Tikehau's lagoon is the richest of all lagoons in French Polynesia in terms of marine life, divers have been flocking to the atoll to see for themselves.
I must admit that while the dives in Tikehau are world-class, I didn't find them as exciting or as rewarding as the dives in Fakarava and Rangiroa. If scuba diving is your main goal, head to those atolls first. I initially booked three days of diving for a total of six dives but ended up canceling the last day having felt a sense of fulfillment.
Nearly all dives are conducted in and around Tuheiava Pass, the only way in and out of the lagoon. It takes about 30 minutes by boat to reach the dive sites. Your dive usually begins with a glide along the reef shelf on either end of the pass, after which you either ride the incoming current and drift into the lagoon or gently swim inside.
While the scenery is always the same, the difference in what you'll experience depends on the current, and luck, of course. On drift dives, fish are looking for shelter from the strong current so they huddle in small caves and caverns into which you can peek. This includes many nurse sharks, almost guaranteed to be seen.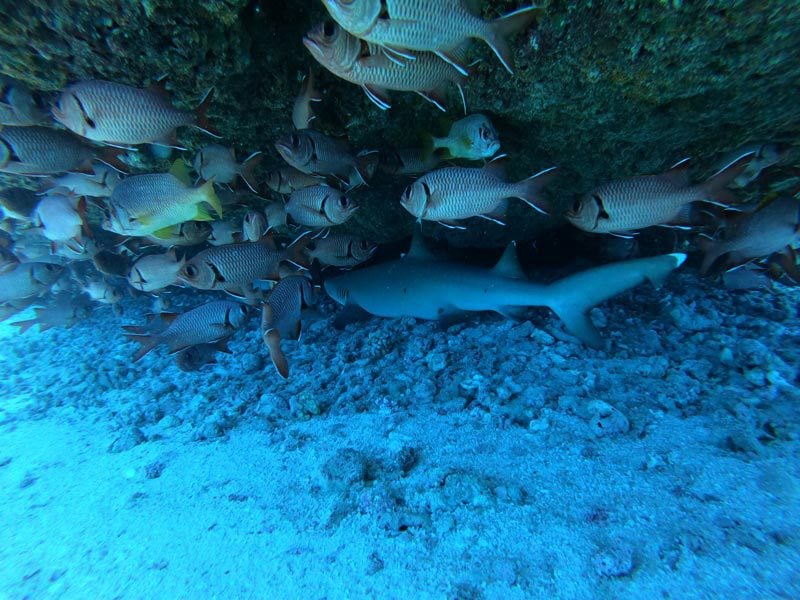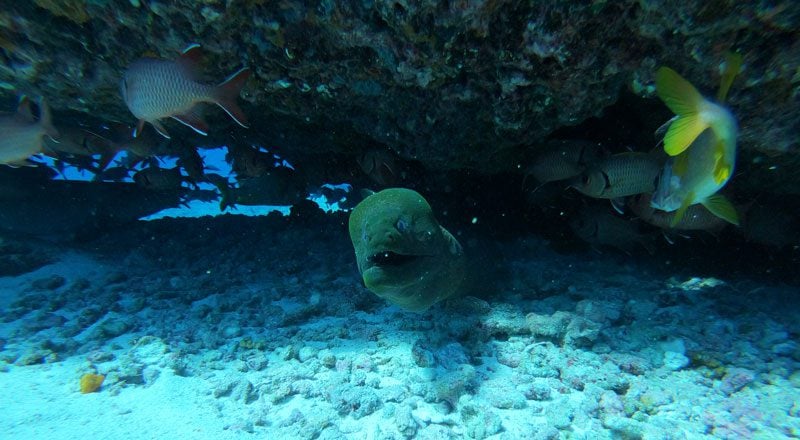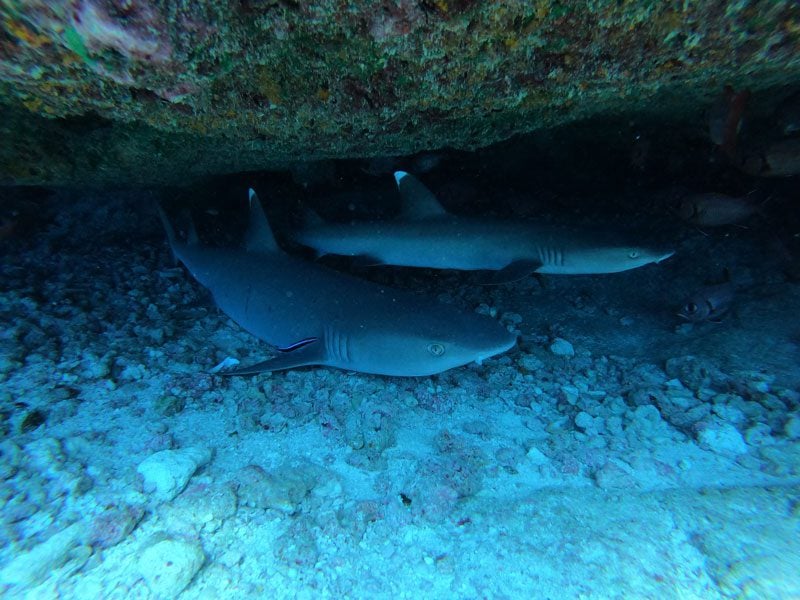 On "regular" dives, the lack of current brings out schools of fish, by the thousands. This includes possible tuna, tiger and hammerhead shark sightings, barracuda, jackfish, angelfish, lionfish, moray eel, and many more. While the drift dives are more exciting, it's in the non-drift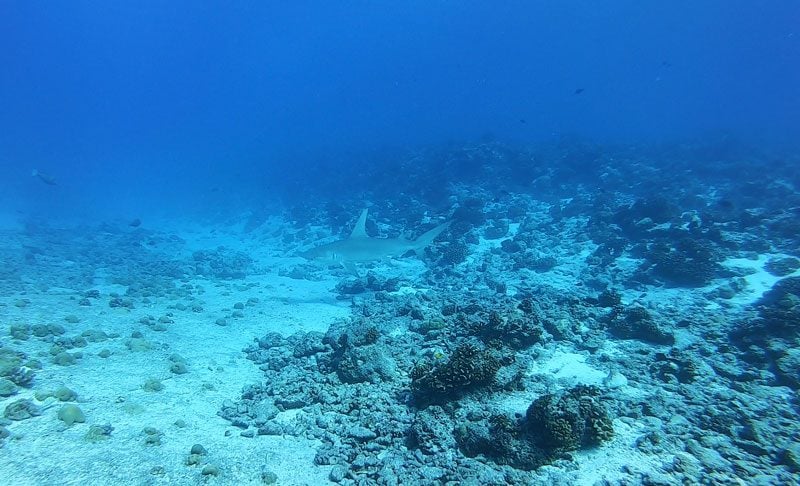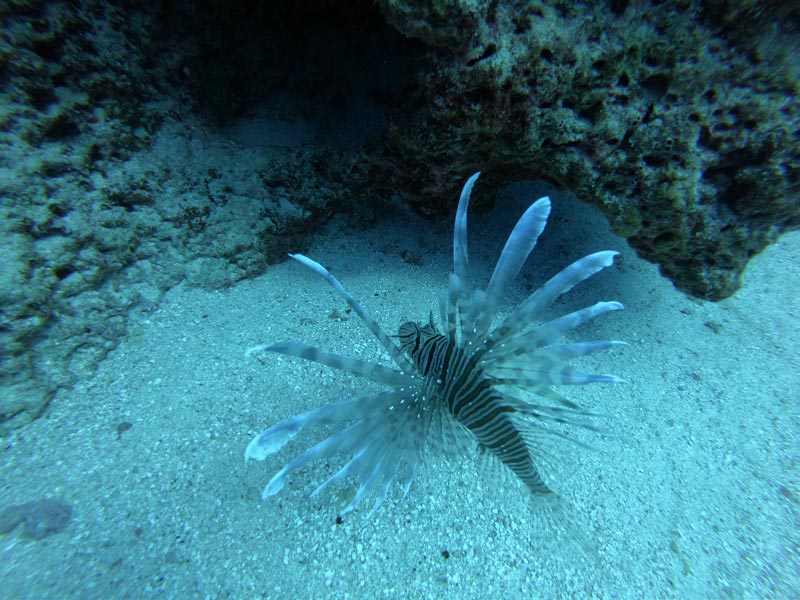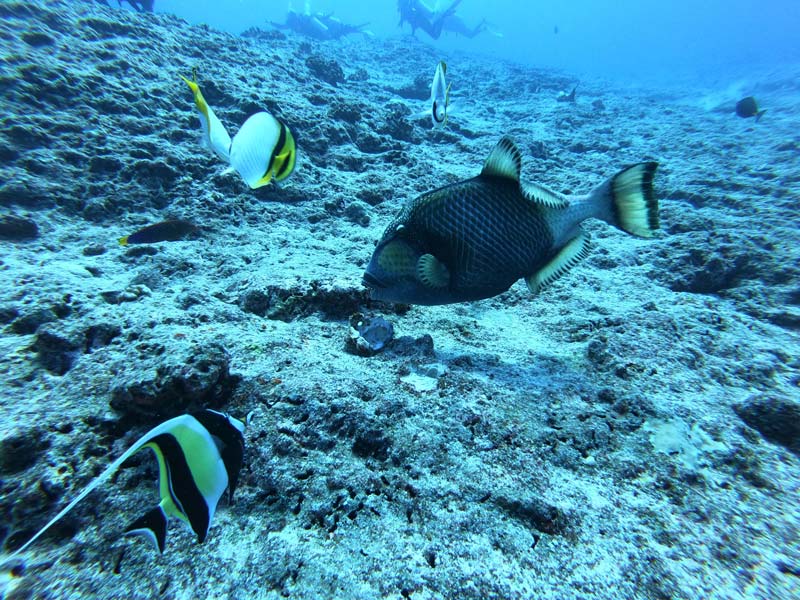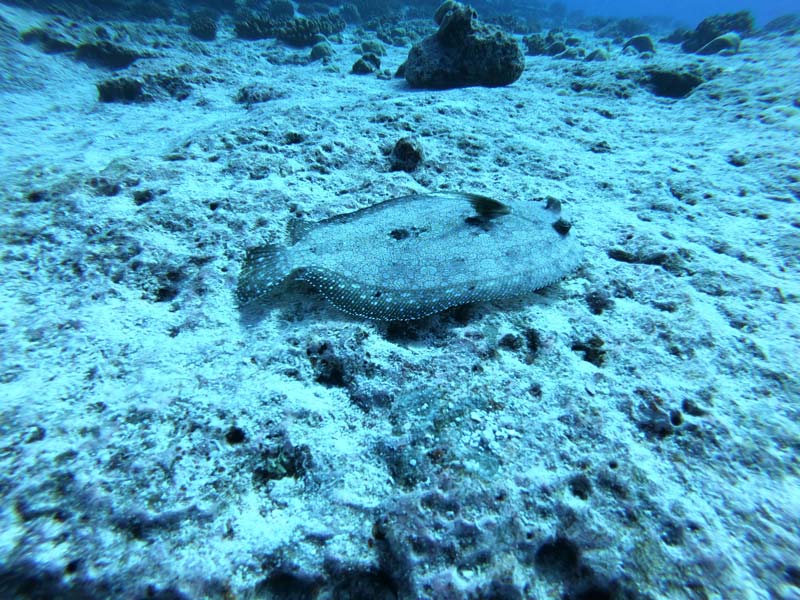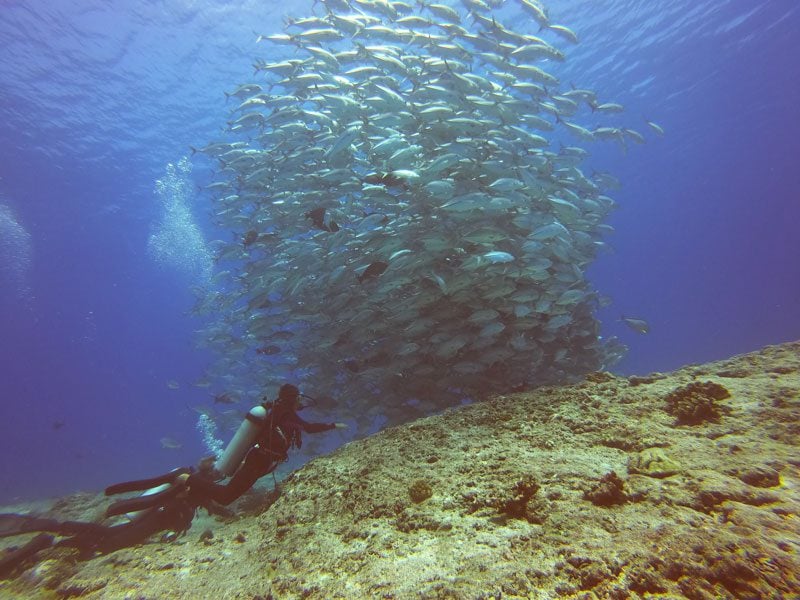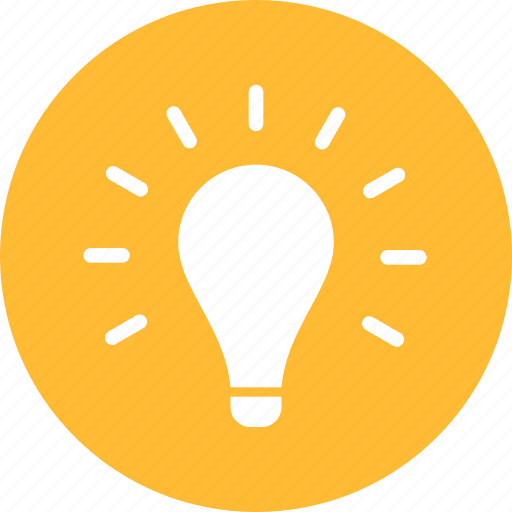 Pro Tip
See the travel tips section under "Scuba Diving in Tikehau" for essential tips and a list of all dive centers.
Lagoon Tour
Spending a day exploring Tikehau's lagoon is simply a must and I recommend going for the full-day lagoon tour which includes all the highlights mentioned below. A full-day tour (including lunch) should cost between 7,500-8,500 XPF per adult ($75-85) and you can book it via your pension hosts. You'll be picked up after breakfast and return at around 3-4 pm.
The lagoon tour begins with a visit to the manta ray cleaning station, a tiny islet in the middle of the lagoon that used to house a pearl farm. Under the water, giant manta rays gather every morning to get cleaned before "heading to work" by small fish that feed off the parasites on the manta's skin. It's a win-win situation not only for the mantas and the fish but also for snorkelers and divers who get to swim with these gentle giants at shallow depths.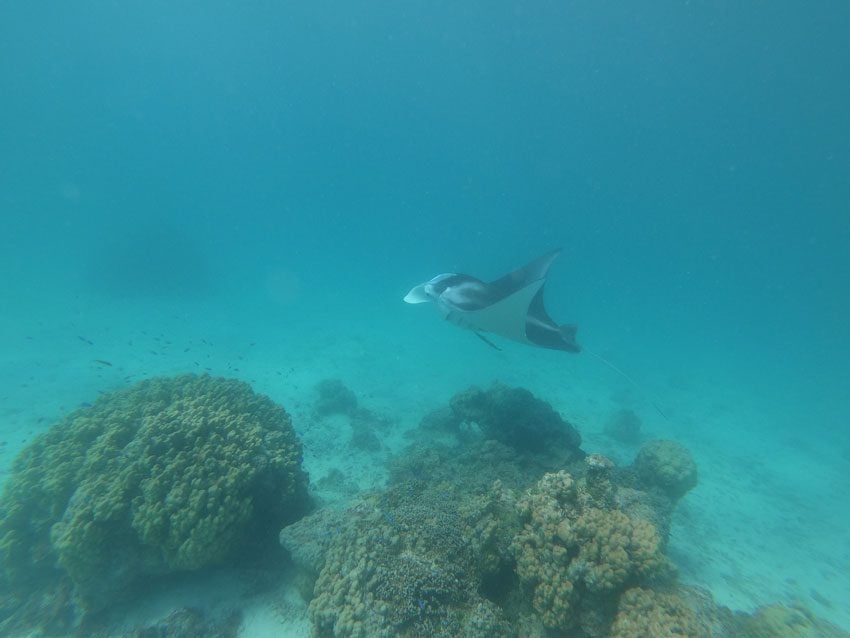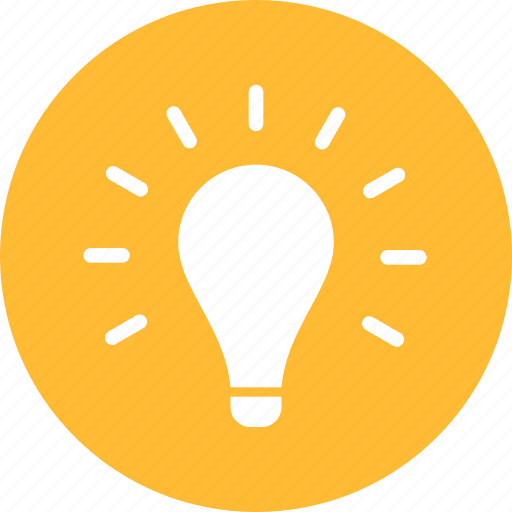 Pro Tip
Some dive centers offer scuba dives with manta rays and some might be able to pair snorkeling with manta rays with a two-tank dive on the same day.
The next stop is Motu Puara, better known as Bird Island or Ile aux Oiseaux. As the boat approaches this rocky outcrop in the far end of the lagoon, it becomes clear how this place got its name. Hovering in circles above the island are hundreds of birds and even if your eyesight isn't what it used to be, you can clearly tell who lives here by the sound they emit.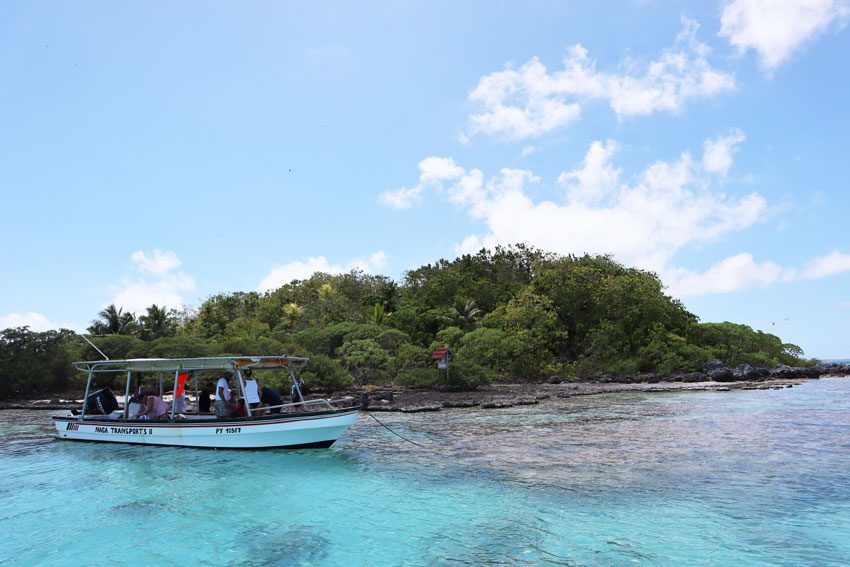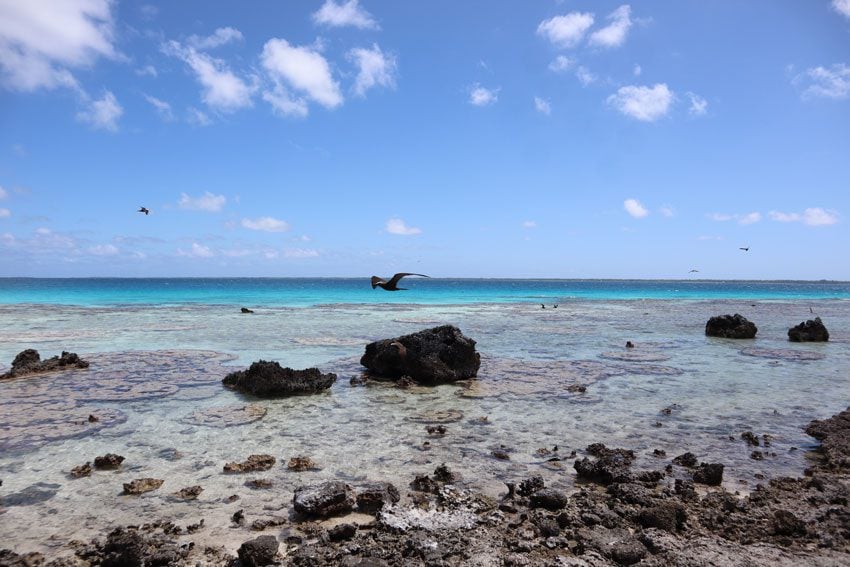 You'll disembark on a patch of sharply raised coral and begin the guided tour of the island. Countless noddies and boobies nest in the trees and they have no fear of humans, so you can approach them but do respect their space.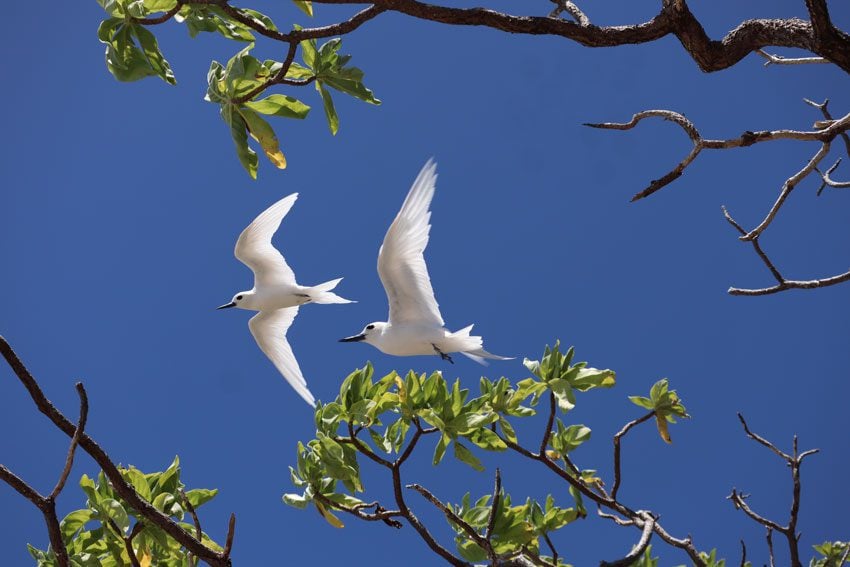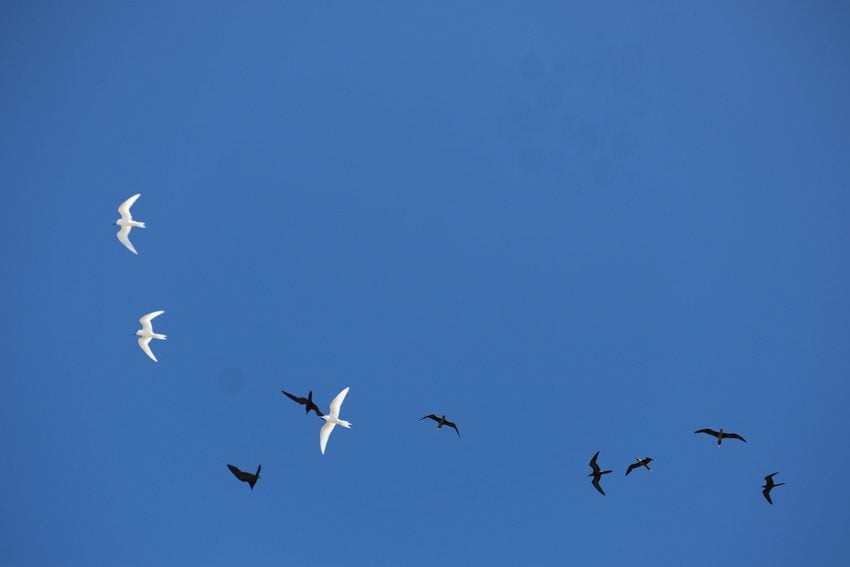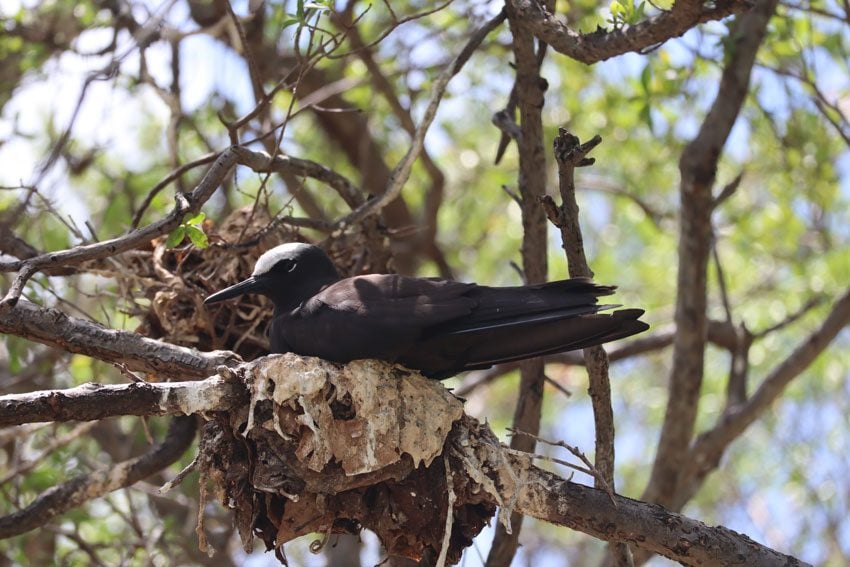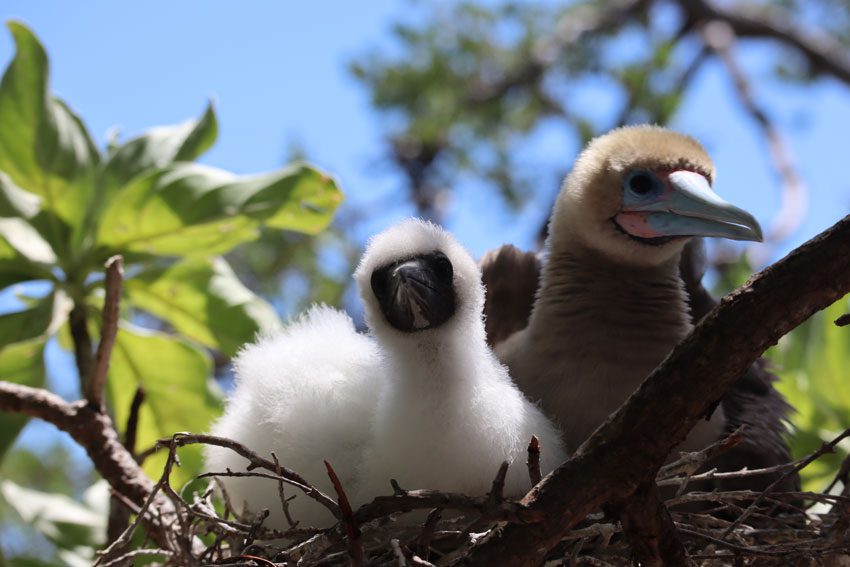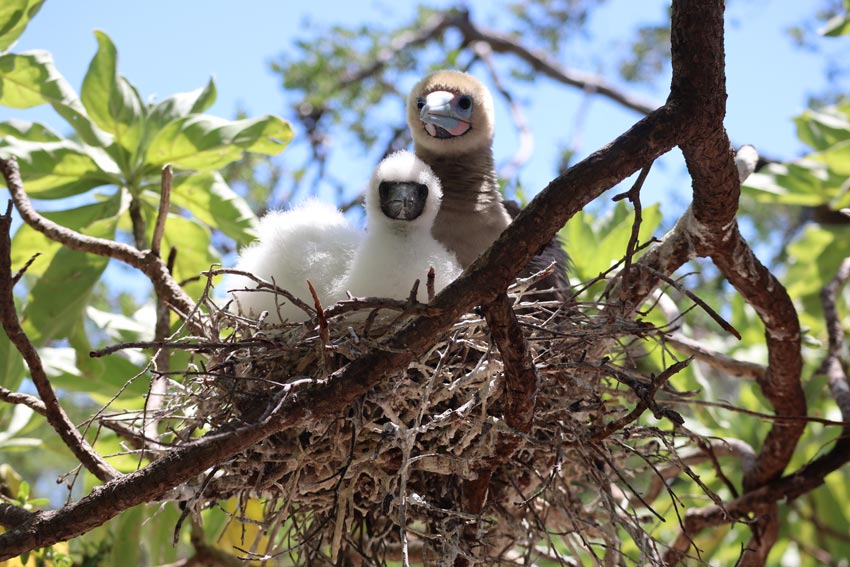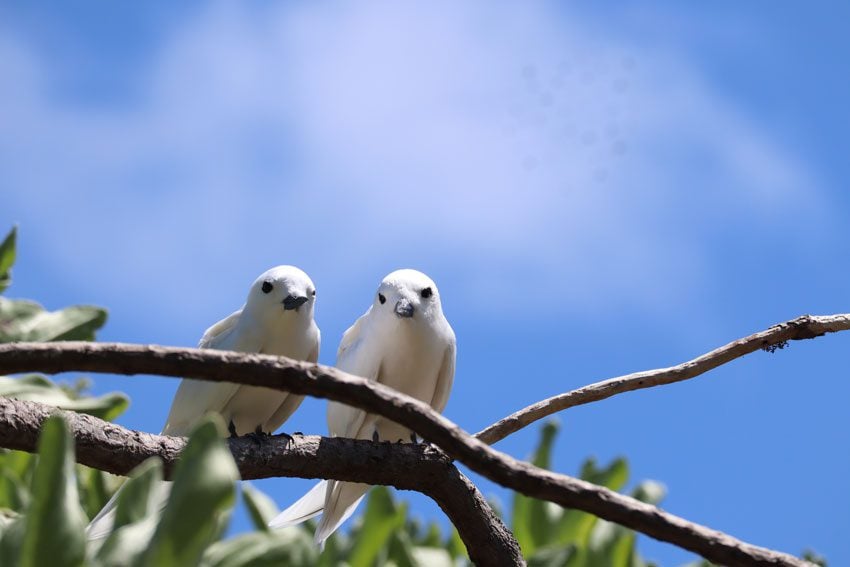 You'll then cross the heart of the tiny island, walking over centuries of guano. This area is rich with coconut palms both towering above and sprouting the next generation on the ground. Altogether, you'll spend about one hour on Bird Island which wasn't enough in my opinion as this was an extremely moving experience. But hey, it's almost time for lunch!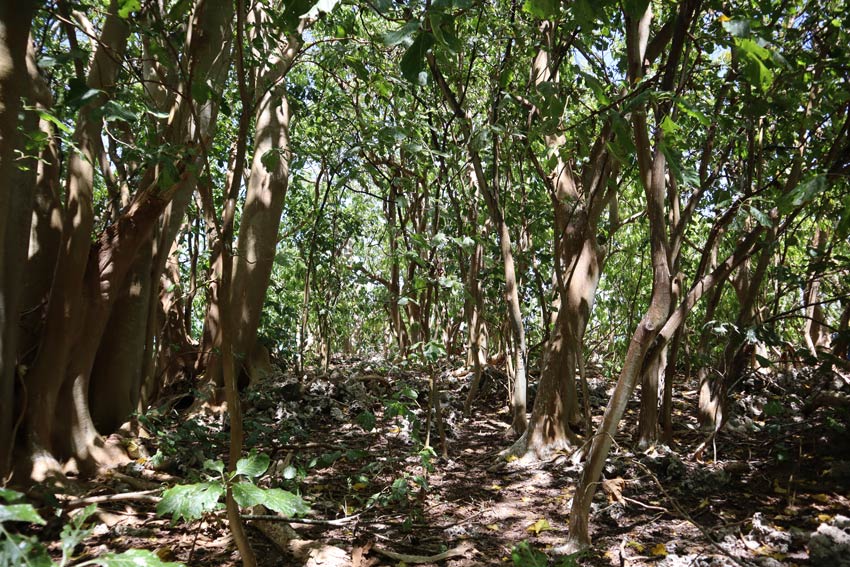 The full-day lagoon tour reaches its climax on the famous pink sand beaches of Tikehau, where you'll also have lunch (Les Sables Roses). Every tour operator owns a small motu, where they've built a vacation home that's used on family outings and lagoon tours.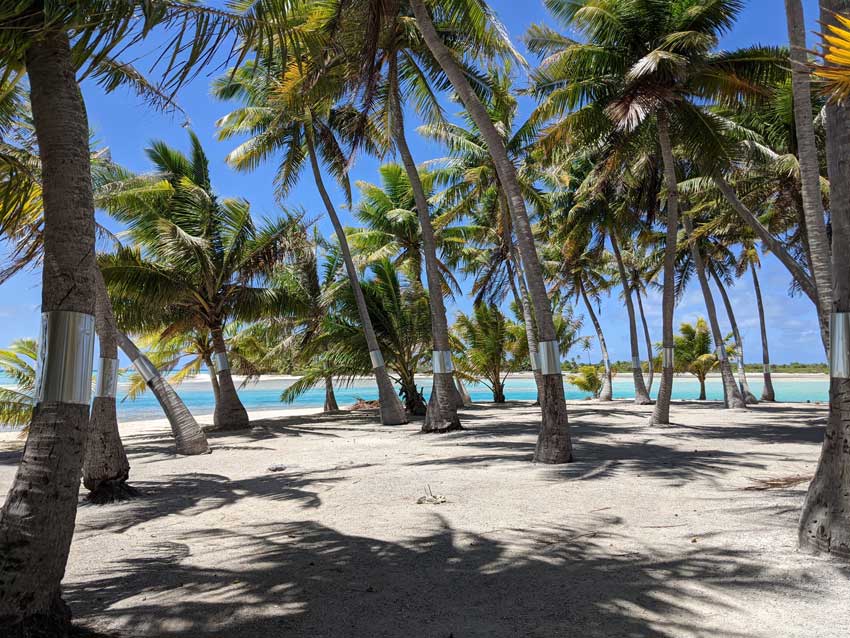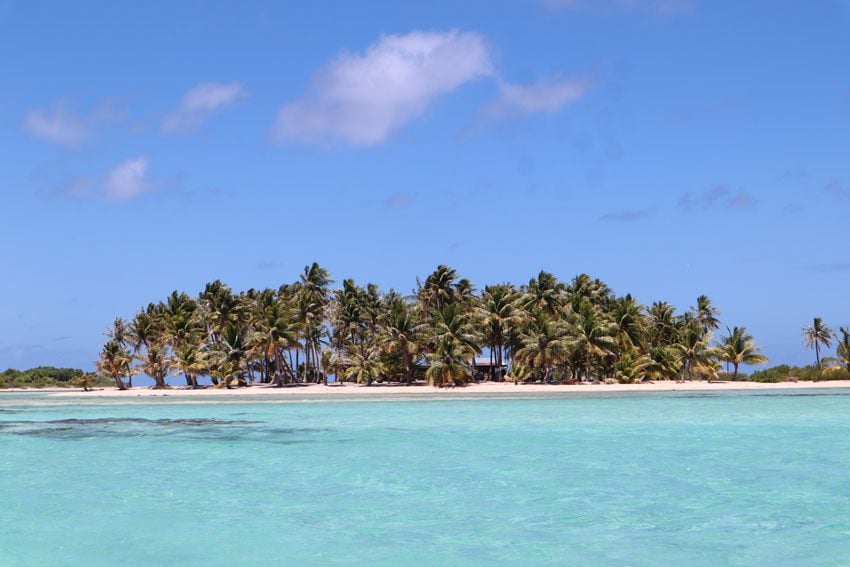 The setting couldn't be more spectacular, crystal clear waters, strings of small pink-sand motu separated by narrow channels like a pearl necklace, and coconut palms swaying in the gentle wind. As the guides fire up the grill, you'll have plenty of time to explore the surroundings.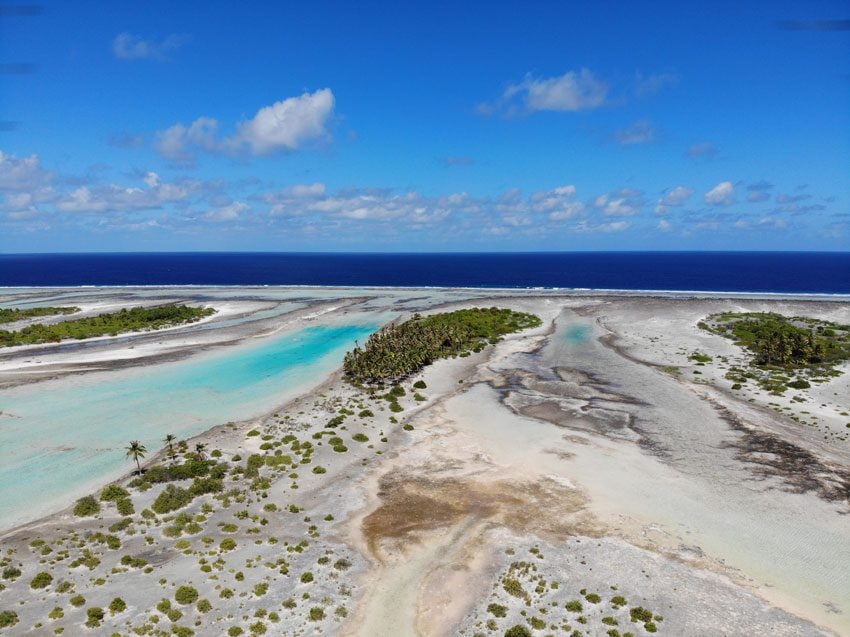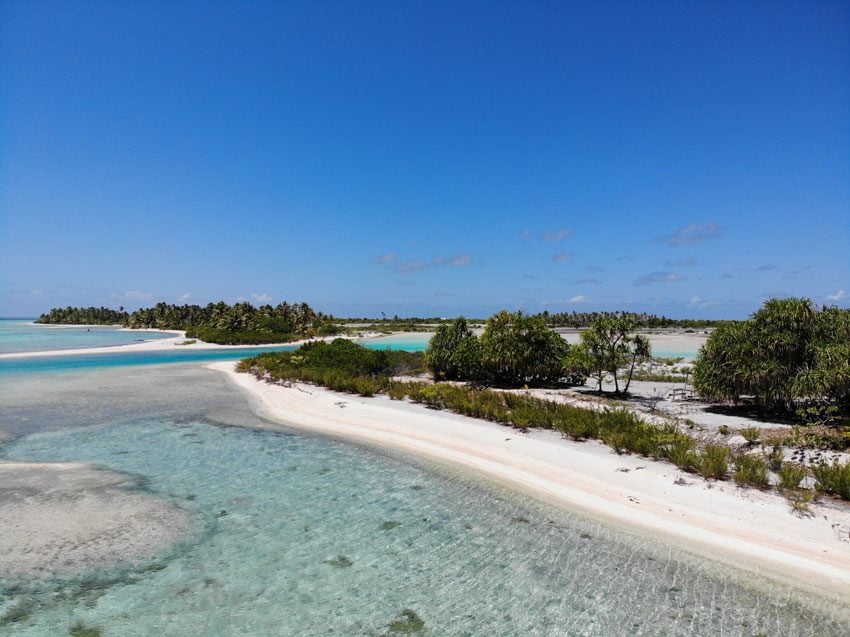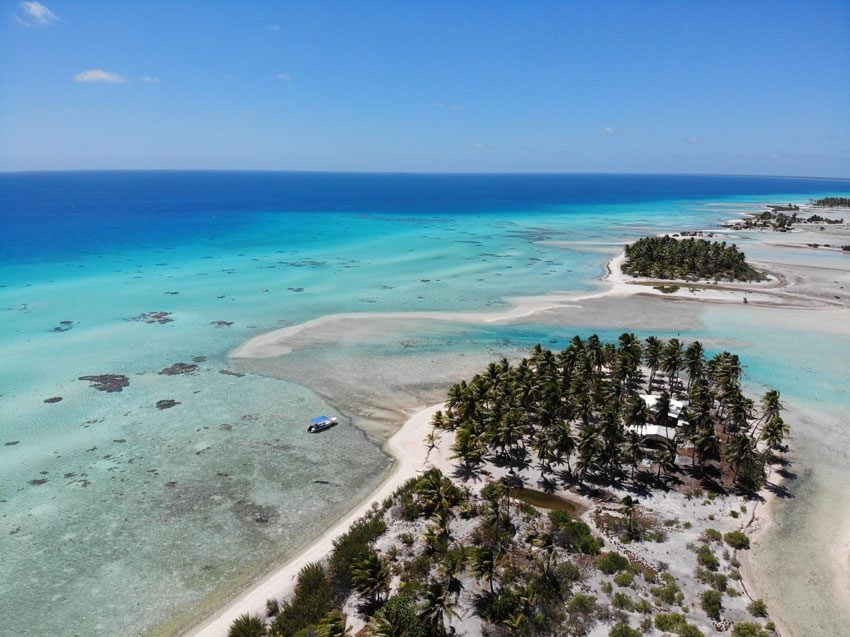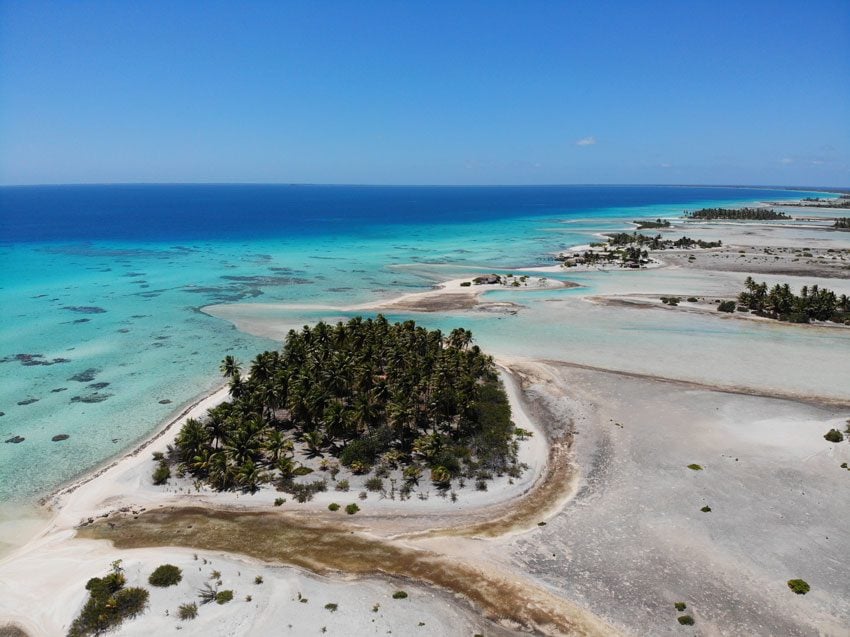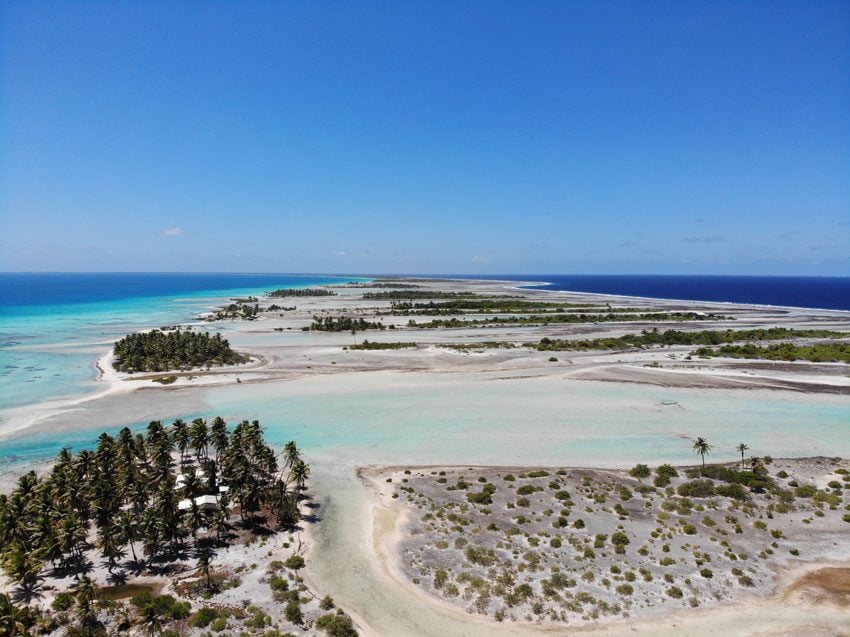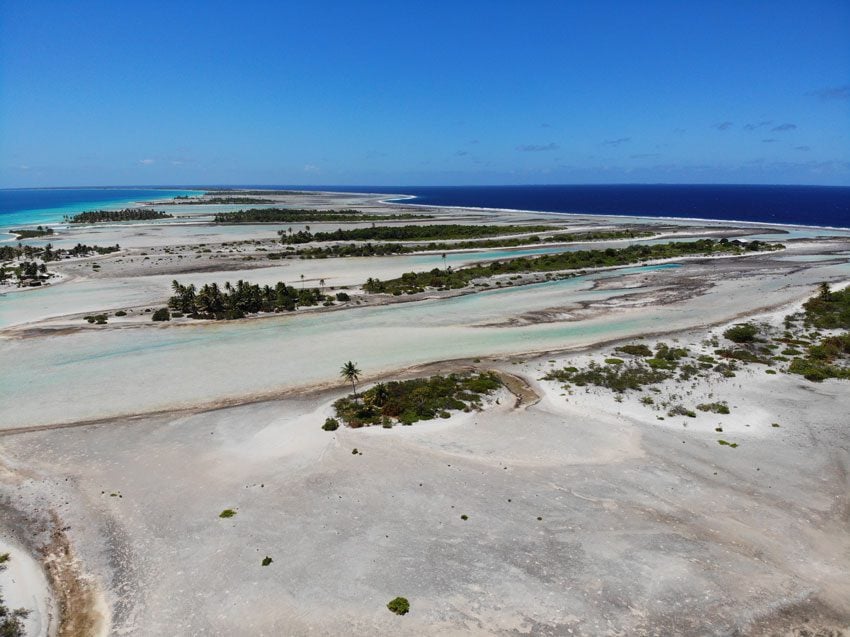 Lunch is more than generous and consists of traditional dishes as well grilled fish. After lunch, you'll have time for a nap or to snorkel with reef sharks in the shallow waters. This is an unforgettable day that will surely make your list of the top highlights in French Polynesia.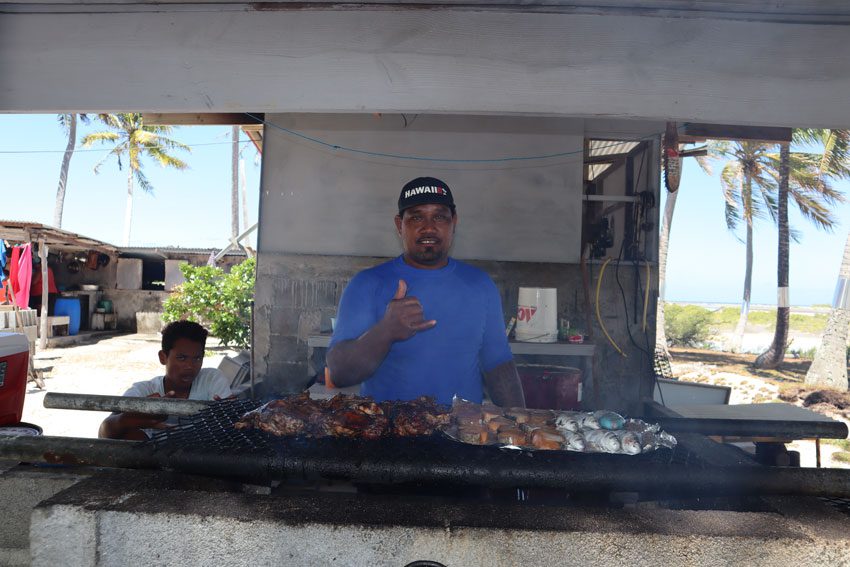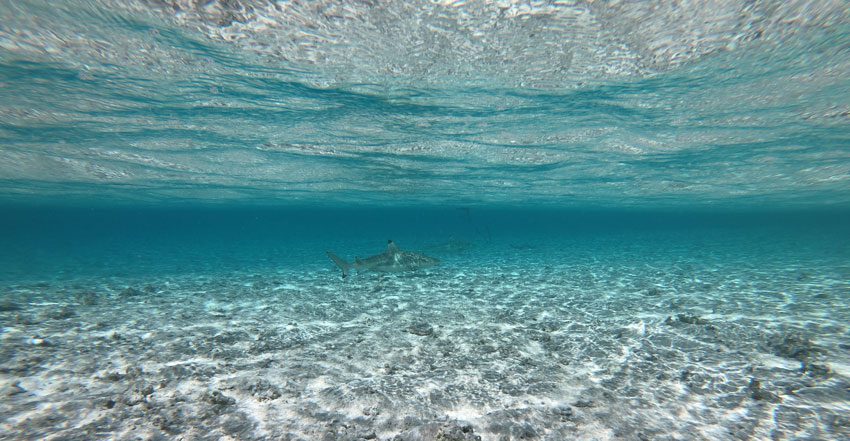 Kayaking
Tikehau's string of small motu (islets) and calm lagoon is the ideal setting for kayaking. You can easily find your own white or pink sand motu and chill there for as long as you want. Inquire with your hosts about renting a kayak.
Fishing
Locals can arrange deep sea fishing trips for those who are interested.
Eden Island
There's a small community living on an isolated motu which they've named Ile d'Eden. This tight-knit group created an organic farm and welcomes visitors. I personally passed on the experience as I've read mixed reviews and my time on Tikehau was precious.
What's Next?
This Tikehau Travel Guide should give you a pretty good idea of what to expect on a visit to Tikehau. To further explore your options, I recommend going over the following resources to see how to put the puzzle together on your visit to Tikehau and the Tuamotu archipelago.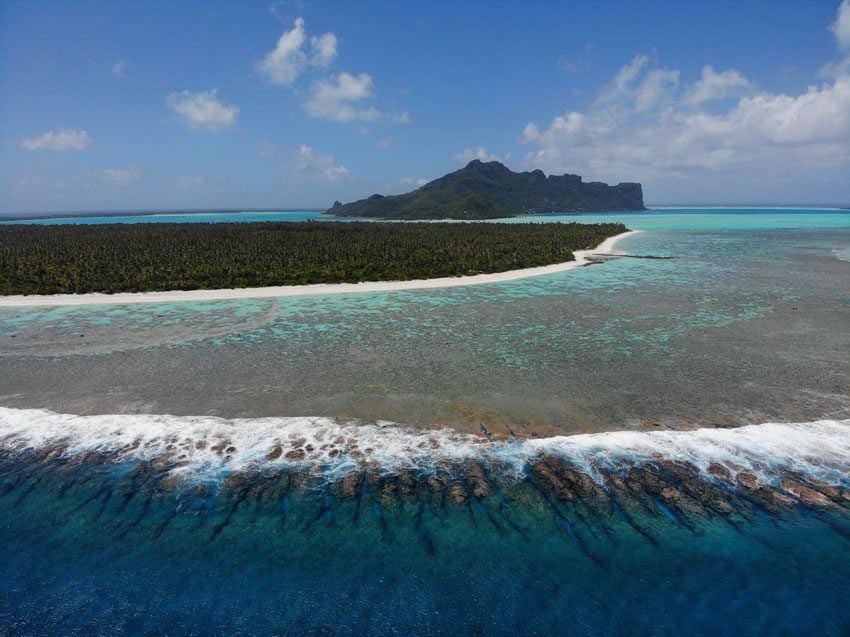 Tahiti, Tailor Made!
The Islands of Tahiti are among the last places to be colonized by mankind, 118 islands, each with their unique personality.
Get expert advice and assistance with planning your trip to the destination where tropical dreams come true!
See Options
---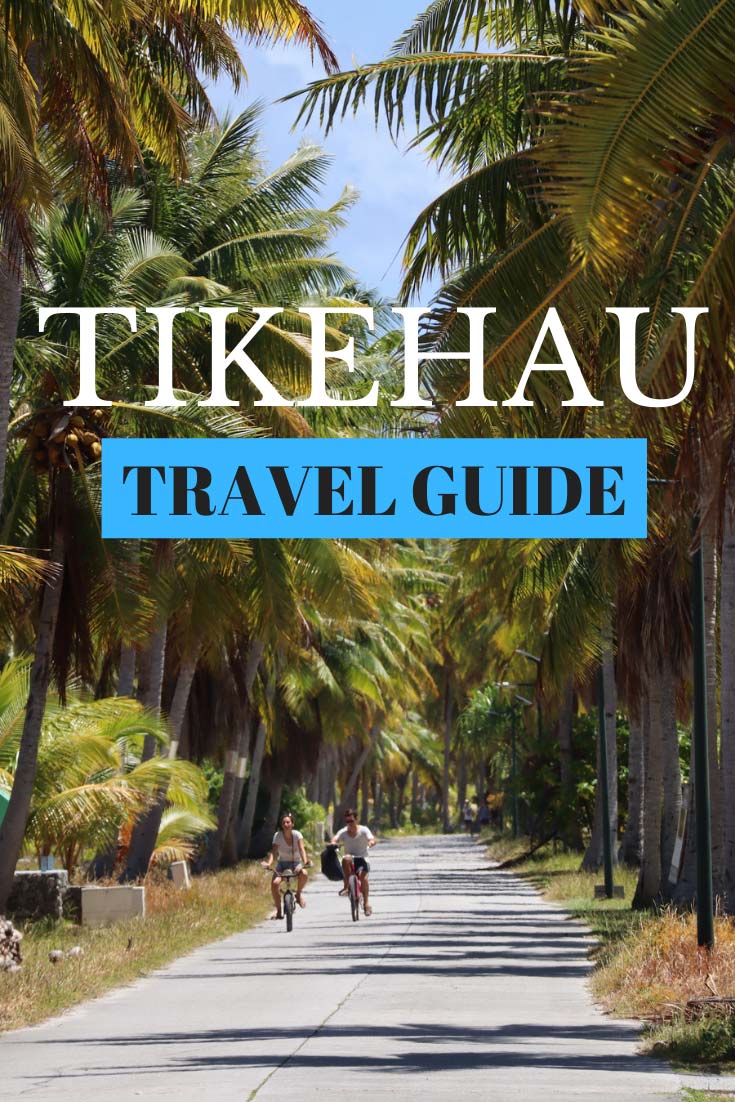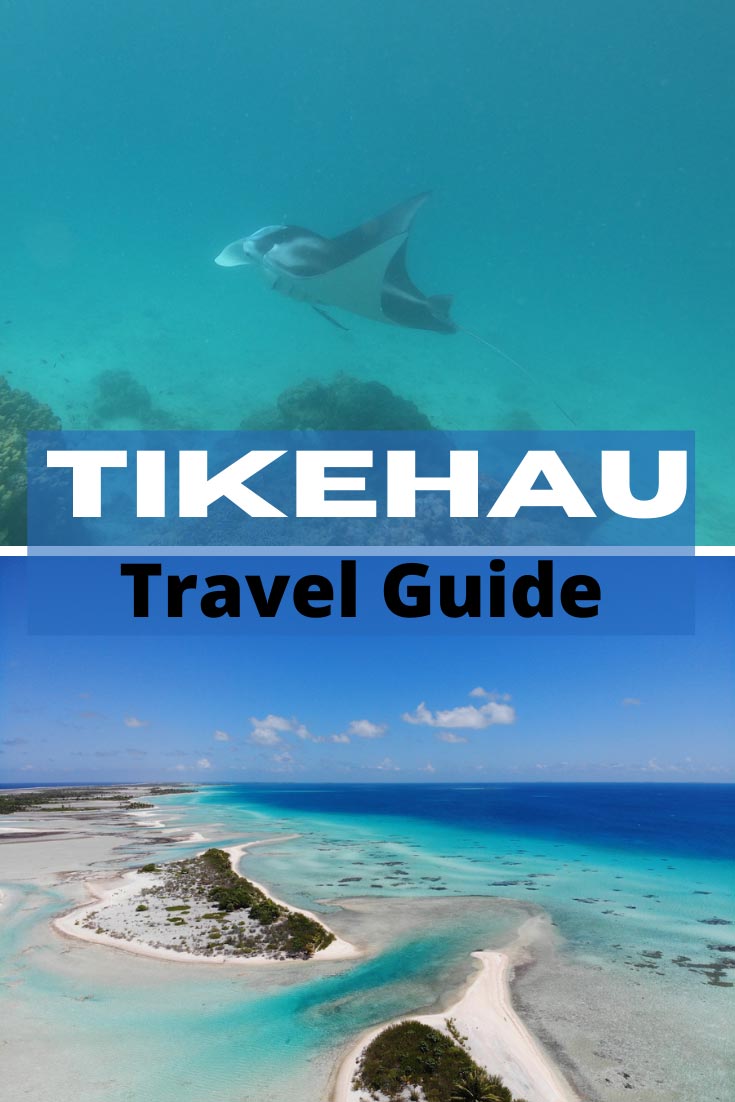 Pin These Images To Your Favorite Boards