Ia ora na (hello in Tahitian). Welcome to paradise! French Polynesia is the stuff dreams are made of. If you've made the decision to visit this remote part of the world – congratulations. With tropical islands sculpted by nature's finest artists, friendly locals wearing exotic flowers in their hair and shades of blue like nowhere else – you'll be pinching yourself throughout the day to check if you're really awake. In fact, visiting French Polynesia really is a dream, and you'll be living it! With the help of this French Polynesia Travel Guide, seeing the paradise at the end of the world will be easier than you imagined.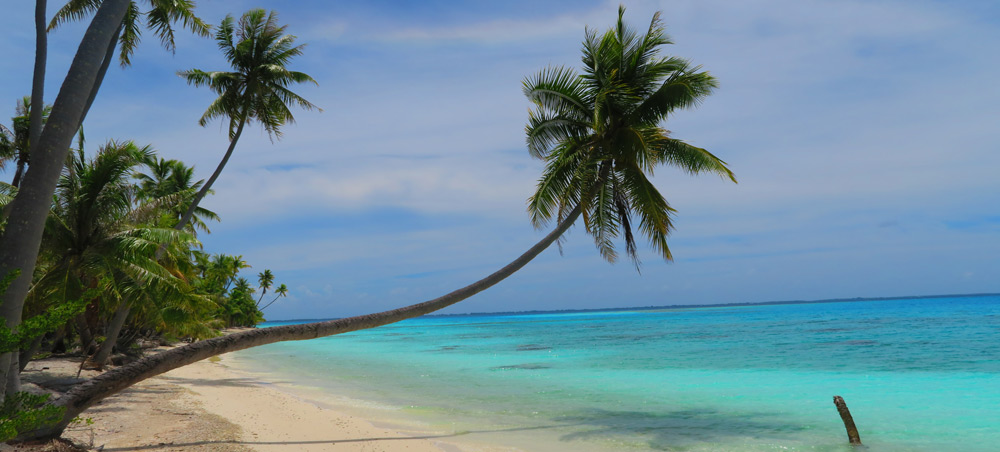 About This Travel Guide to French Polynesia
I spent three months in French Polynesia as part of a six-month backpacking trip across the South Pacific Islands. I split my trip into two parts: before French Polynesia and after – that's how special this place is. In fact, I even returned here for a second visit a year later for another month in paradise, and I now consult other paradise-seeking travelers headed to Tahiti and her islands, as well as leading large groups. In October of 2018, I returned for a third visit, this time cruising from Tahiti to Easter Island, and have since returned on two additional occasions.
This French Polynesia Travel Guide was written based on my experiences and is meant to help you make the most of this once-in-a-lifetime destination. The travel guide is geared towards independent travelers, but any visitor will find it helpful. In addition, I'll try to break the myth of French Polynesia belonging only to luxury travelers.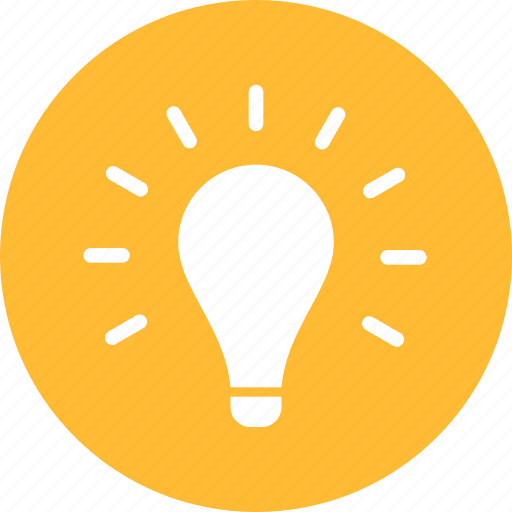 Pro Tip
This guide is the one of the many resources that collectively make up the Independent Traveler's Guide to French Polynesia. In this post, I'll share with you everything you need to know in order to plan your visit. Click on the below image to access in-depth travel guide to all 5 archipelagos. You can also get in touch if you want to get some specific advice for your trip and, if French Polynesia is just one stop on a longer trip to the South Seas, plan with this guide on how to island hop in the South Pacific.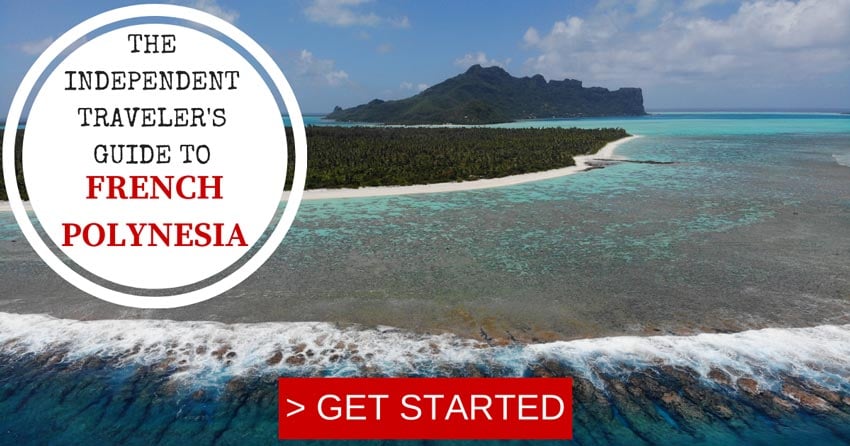 What's Included In The French Polynesia Travel Guide?
Many sections make up this travel guide:
In-depth travel guides to 12 islands: tips, costs, top things to do & sample itineraries [Continue Reading]
You can also explore the various travel guides organized by archipelagos
Video Tour of the Islands of Tahiti
Here's a relatively lengthy but (I guarantee) enjoyable video that takes you across all five archipelagos in French Polynesia. You might need to disable your ad blocker for the video to load.
---
Facts & Brief History
French Polynesia, commonly referred to as the islands of Tahiti, is a French Overseas Territory, spanning an area of the South Pacific Ocean roughly equalling Western Europe. Across this endless blue are 118 islands and atolls, some with names you'll likely steal for future newborns. These floating gems are concentrated in 5 archipelagos: the Society Islands, Tuamotus, and the remote Gambier, Austral & Marquesas Islands. About 280,000 lucky islanders live on 67 inhabited islands and atolls, with over 70% of the population concentrated on the big island of Tahiti.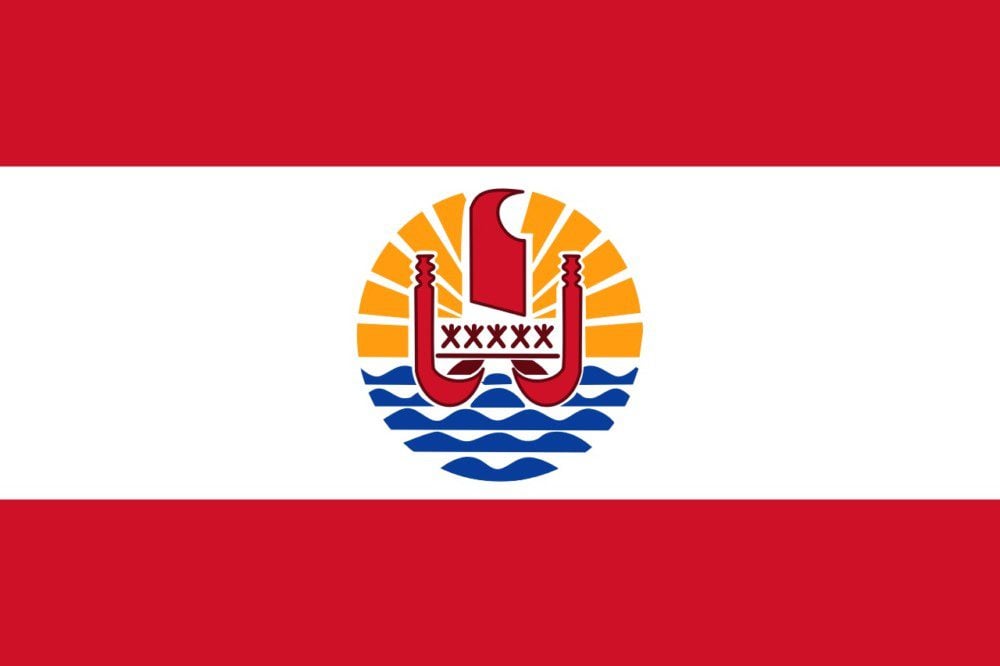 The islands of French Polynesia were among the last to be settled by humans. Debate and mystery still shroud the colonization of the islands. Still, it is widely believed that Polynesians originating from Southeast Asia (likely Taiwan) arrived in the Marquesas Islands after already discovering much of the South Pacific. Later, these masters of the sea spread across the rest of what is referred to today as French Polynesia until finally discovering the Society Islands at around AD 300.
Europeans first arrived in the 16th century, beginning with the Spanish. However, it wasn't until the British landed in Tahiti in 1767 that stories of paradise and friendly exotic locals spread like wildfire. Among the notable captains that paid a visit are James Cook and William Bligh (the one from the mutiny on the Bounty). Europeans brought with them missionaries (and diseases that significantly reduced the local population in most islands). First, it were the English Protestants and then the French Catholics. When the latter experienced problems, France came in full force, eventually claiming the territory for herself.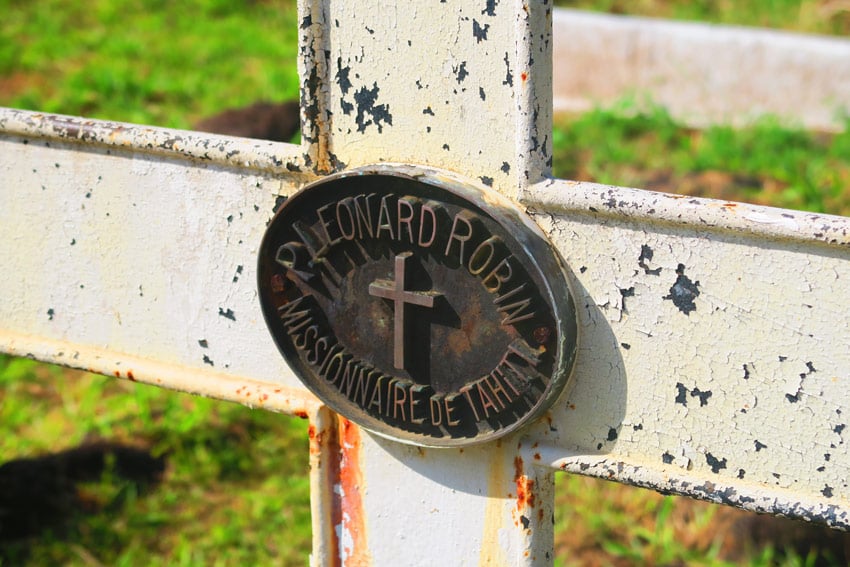 This process was not without 'classic' colonial behavior. Tahitians were forced to abandon their traditional way of life: language, religion, tattoos, dance, and cannibalism (thank God). In the 1970's France even tested nuclear weapons in the remote atolls of the Tuamotus, a controversy still in debate these days. Presently, there is minimal conflict between the parties. Tahitians are French citizens, enjoying a standard of living that can only be envied by some other South Pacific island nations.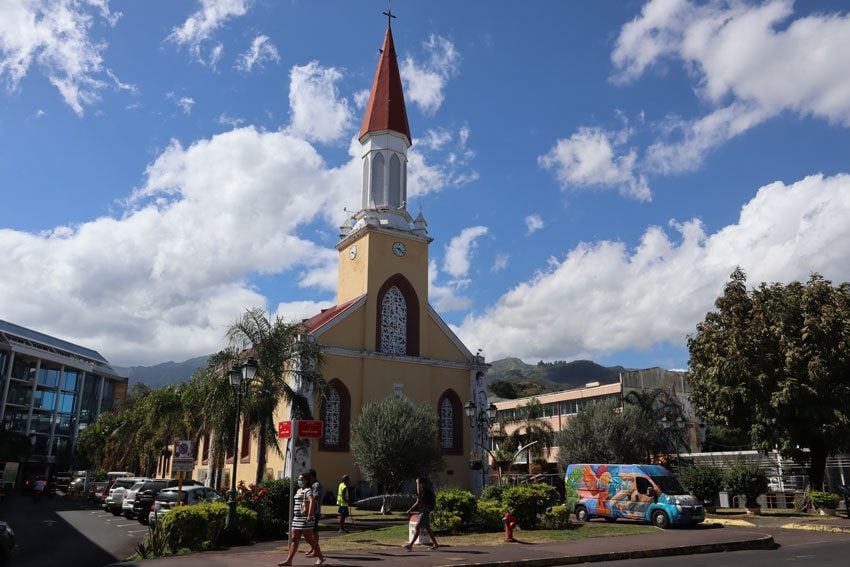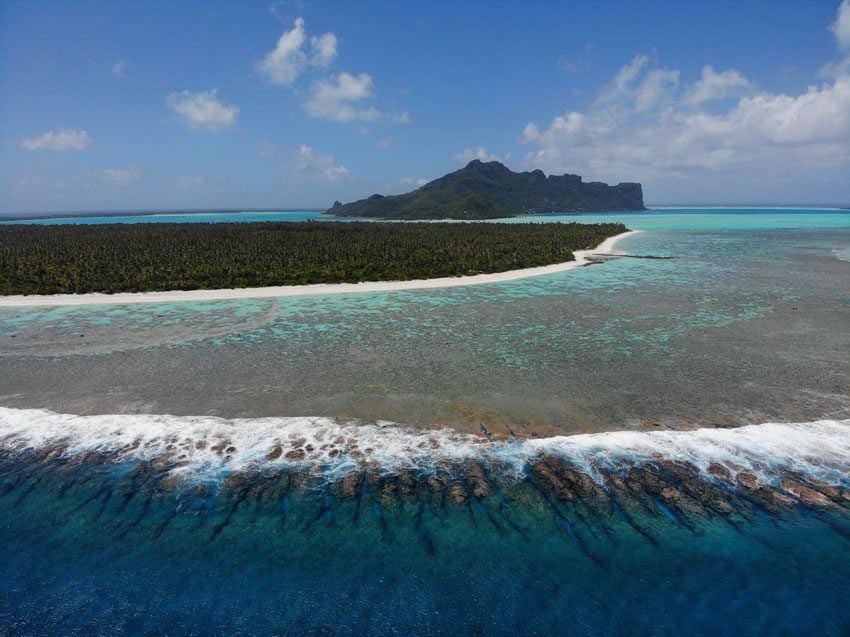 Tahiti, Tailor Made!
The Islands of Tahiti are among the last places to be colonized by mankind, 118 islands, each with their unique personality.
Get expert advice and assistance with planning your trip to the destination where tropical dreams come true!
See Options
French Polynesia Today
Adjust your watches and get used to 'island time.' Despite the modernities imported from France, Tahitians still enjoy life in the slow lane. This unique mix offers visitors the best of both worlds: a taste of the exotic Polynesian past with the comforts of Western standards (more or less).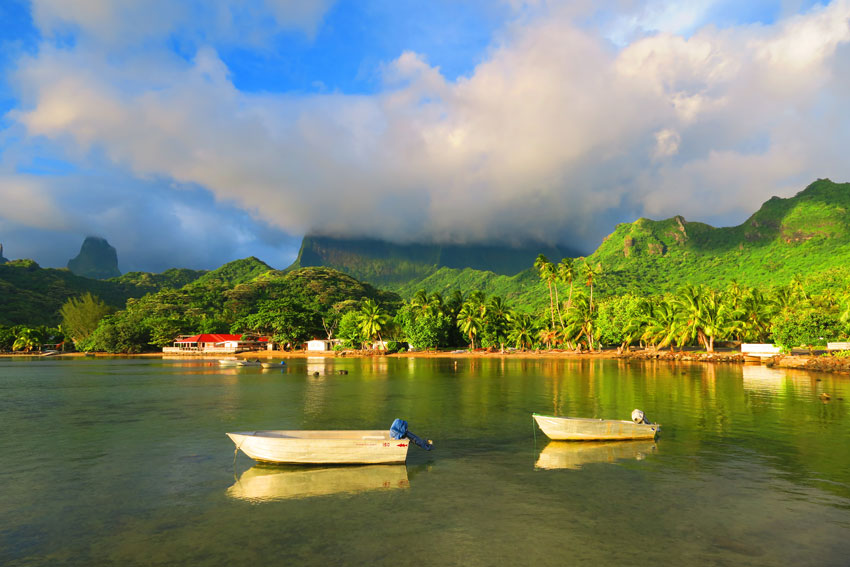 Locals are amiable and inviting. There is very little chance you'll pass an islander on the roadside and not be greeted with a warm hello. But, dig a little deeper, and you'll discover a rich culture that, despite French influence, is nonetheless unique and mysteriously interesting.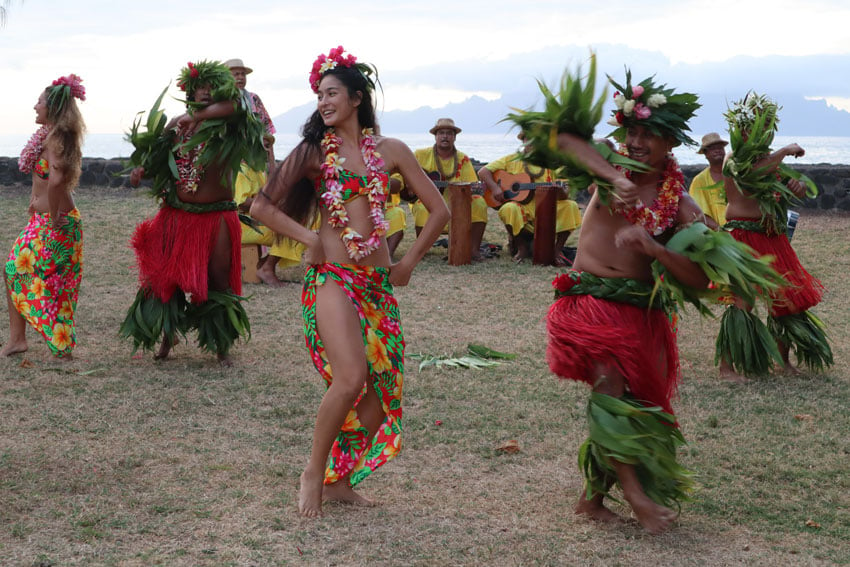 What sets the islands of French Polynesia apart from other South Pacific islands is their diversity. Every island is different. Some have massive lagoons that are essentially giant saltwater swimming pools, while others are flat remote atolls or giant cliffs with no protective reef.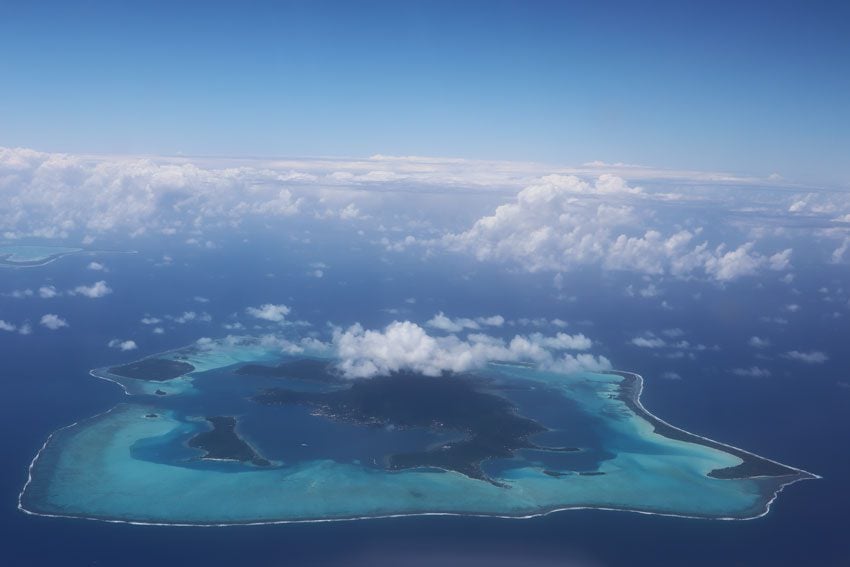 French Polynesia's image as solely a luxury destination has been a double-edged sword, especially after the 2008 financial crisis. Travelers seeking a tropical escape simply switched to more accessible destinations, while independent travelers did not even know that French Polynesia can be authentically enjoyed without spending thousands of dollars on an overwater bungalow. As you visit the islands, you'll undoubtedly come across several resorts that simply did not survive the tourist crash and stand today as mini ghost towns. The recent COVID pandemic has also hit the French territory hard. Extreme but necessary measures were taken to curb the spread of the virus, leaving the tourism industry in shatters. I was fortunate to visit the islands in September 2020, during a brief moment of reopening.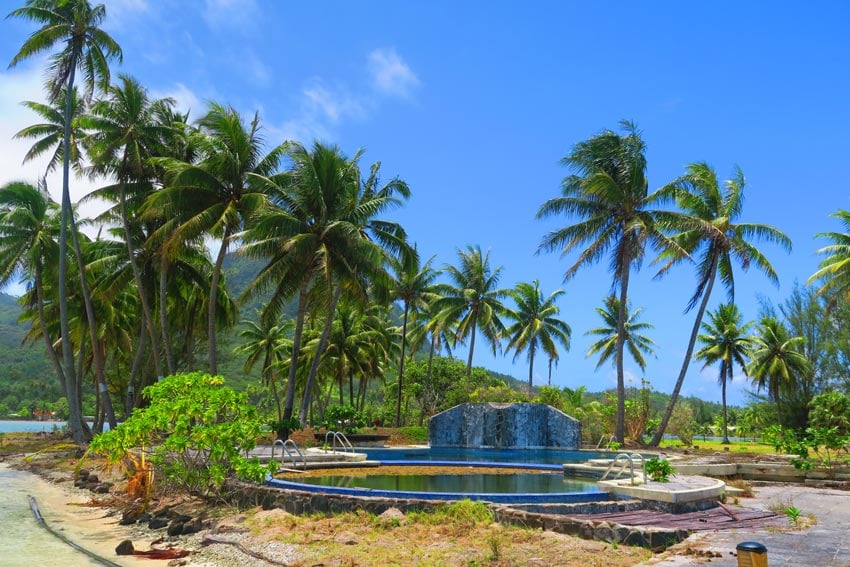 So fear not the luxury hype! There is much to be discovered. The big question is: how will you feel during your next vacation after seeing the wonders of French Polynesia?
French Polynesia Travel Tips
Listed in this section are travel tips to help you start planning your trip to the islands of Tahiti.
Why Should You Visit French Polynesia?
Have you ever seen one of those perfect beaches in a magazine or postcard and wondered if such places exist? Well, they do in French Polynesia. Traveling to French Polynesia is to explore the far reaches of the globe, where time ticks at a slower pace, breathtaking scenery awaits you just around the corner, and exotic culture that you thought existed only in film is present every day. This is paradise, and it's totally within reach. So, if you like tropical destinations, got a thrill for the remote, or are curious about island life and South Pacific cultures – French Polynesia is a top choice!
What To Expect?
Unless you're on a package resort holiday or a cruise – independent travel in French Polynesia is totally different than what you're used to. It's not the easiest place to travel to (but more accessible than it was a decade ago), but the rewards for your effort, the return on investment, and the stimulation you feel every minute of every day – are priceless. It can be challenging getting to and around the islands while staying within budget – but have no fear. I managed to see 11 islands in French Polynesia over the course of 3 months, and I was traveling solo (I have since returned multiple times). With a bit of planning, you'll be fine. Though French Polynesia is not a budget destination, it is certainly not exclusive to luxury travelers. I recommend setting expectations with yourself and understanding that it'll cost a little more than the usual vacation to see paradise. However, it is certainly not out of reach, and if you go through the travel guides, you'll be able to see more of French Polynesia for a lot less!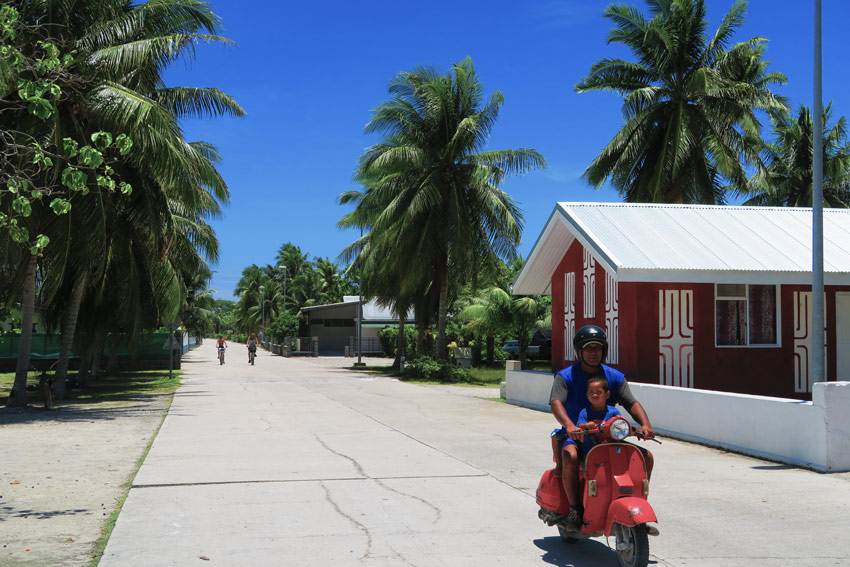 Recommended Reading
When Is The Best Time To Visit French Polynesia?
Weather will make or break your trip to paradise. Nobody wants to travel this far and be kept indoors with heavy rain. Seasons in French Polynesia vary between wet & dry. Each season has its pros and cons, with the shoulder seasons being good options as well. Also to consider are school holidays, which create peaks in domestic travel and a shortage of pensions, flights, availability in dive centers, etc. The best website for checking the weather in French Polynesia is meteo.pf. It allows you to drill down per region. That said, predicting the weather in this part of the world is mighty hard so take borderline days (i.e., not absolute sun or rain) with a grain of salt. Windguru is also a good option.
Dry season (June – October): moderate temperatures of 25-28 degrees Celsius during the day and 18-25 at night. The easterly trade winds are blowing, keeping the mosquitos and the clouds away and making the nights a bit chilly. Though rain is less frequent, it will still happen. This is the tropics, after all. Lots of yachts make their way across the islands, and visitor numbers peak.
Wet season (December – April): hot, humid with frequent rain that can last for a few minutes or a few hours. Hiking can be dangerous, and some inland tracks might be closed (especially in Tahiti). Cyclones are developing not too far away but hardly ever hit French Polynesia. If you're coming for an extended stay, fear not the wet season. There is plenty of sunshine! Clouds tend to form around the mountainous interior, leaving the lagoon side sunny and gorgeous.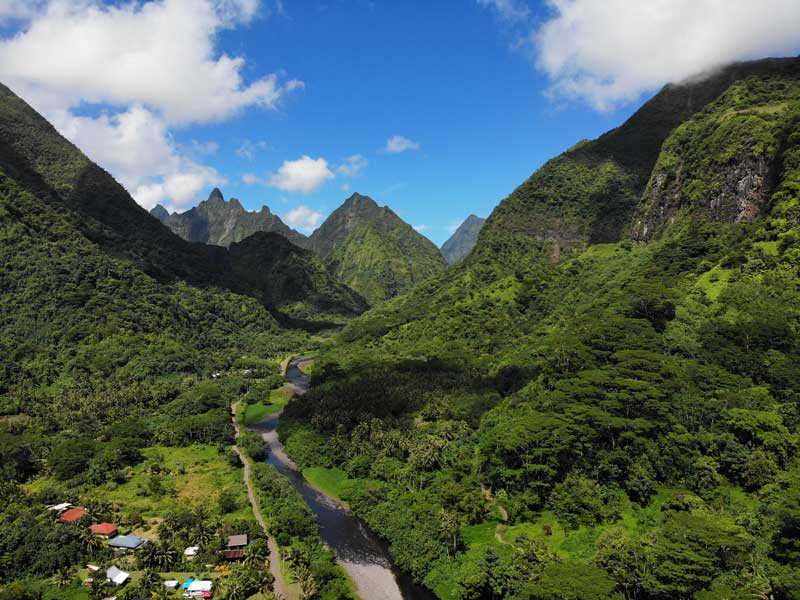 I have personally visited French Polynesia during all seasons (wet, dry, and shoulder). There is no doubt that the dry season is most optimal (especially July for the Heiva festival and August for dry weather) but traveling during the wet season, especially if for an extended period, is OK. Just try to avoid December, a particularly wet month in the Society and Tuamotu archipelagos.
Keep in mind: December and January experience a surge in visitors and locals heading home. With that comes a rise in prices and difficulty finding spots on flights. Book in advance if you plan to visit during this time. Weather is hit or miss, with a mix of sunny and cloudy days. Traveling to the Marquesas? Lucky you! The seasons are pretty much the opposite of those in Tahiti. French Polynesia has a few incredible festivals. Check out the schedule and plan to visit either during the July Heiva Festival (see stone-lifting image below), Hawaiki Nui Race, or Marquesas Arts festival (the 'big three').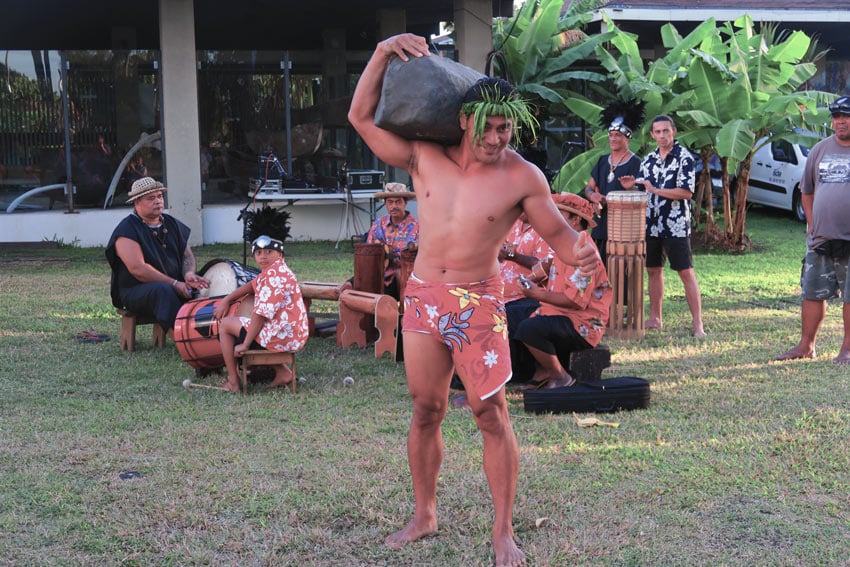 Which Island To Visit In French Polynesia?
With 118 islands to choose from, this is the million-dollar question! You will spend some time in Tahiti, whether you like to or not, as it's the only international gateway to the country (unless you own a yacht). As for the other islands – every island in French Polynesia is different, which gives this destination extra points, in my opinion, over other South Pacific nations. The rule of thumb is not to try and see as many islands as possible in a short time. It's one thing to see the island with your eyes, but a different thing to feel it with your heart. Take your time, enjoy paradise, and don't be 'greedy.' This guide to French Polynesia covers in-depth travel guides to islands in all five archipelagos. In case you're wondering, here are my favorite islands.
The Best Islands In French Polynesia For…
Here's a general overview of where to go based on your dreams and preferences:
Markets: Tahiti
Watersports: Tahiti, Moorea, Bora Bora
Luxury: Moorea, Bora Bora, Tahaa, Tikehau
Diving: Moorea, Huahine, Raiatea, Rangiroa, Fakarava, Tikehau
Hiking: Tahiti, Moorea, Raiatea, Nuku Hiva, Hiva Oa, Ua Pou
Laidback: Moorea, Maupiti, Raiatea, Huahine, Tahaa, Fakarava
Off the beaten track: the Marquesas Islands, Huahine, Maupiti, Fakarava, Tahaa, the Gambier Islands, the Austral Islands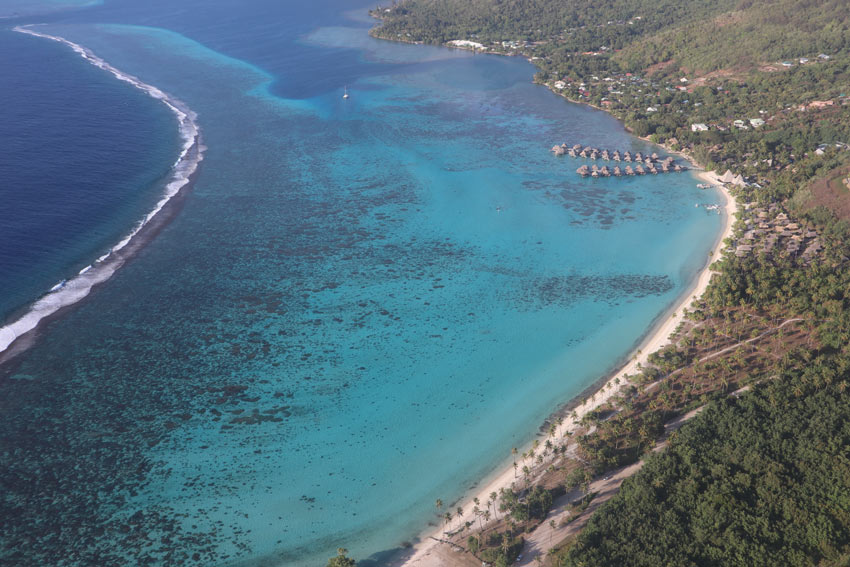 Video of the Top 10 Islands in French Polynesia
Here's a video that showcases the top 10 islands in French Polynesia. You might need to disable your ad blocker for the video to load.
How Long Do You Need In French Polynesia?
French Polynesia spans a vast distance, and If you've already come this far, take your time. Who knows when you'll have the chance to visit again? A week would be the absolute minimum, but I strongly recommend spending at the very least 10 days in French Polynesia. If your time is limited, do not (I repeat, do not) try and see as many islands as possible. Choose a maximum of three and try spending at least three nights on each island. Remember that the first and last nights will probably be spent in Tahiti. I spent three months in French Polynesia, and that wasn't even enough. If you're the kind of person who works a busy full-time job and has the time (and money) for one big vacation per year – do your best to spend at least 2-3 weeks in French Polynesia.
How Much Does It Cost To Travel In French Polynesia?
This really depends on the type of trip you'll be doing. Will you be staying in luxury resorts? Family-owned pensions? Hotels? Will you be scuba diving? Traveling in French Polynesia does not have to be an expensive affair, though it will not be cheap either. Aside from the high cost of actually getting there, I found French Polynesia to be similar in cost to traveling in Europe during peak season. The only exception is the absurdly high cost of renting a vehicle. Have a look at the detailed cost breakdown of my three-month visit to French Polynesia (2015-2016). I strongly recommend booking your accommodation in advance (see 'where to stay').
Average Costs
Here are a few key items and their average prices:
Night in a luxury overwater bungalow: starting from 400$ (low season)
Night in a pension/boutique lodge: 90-300S
Car rental: 60-110$ per day
Full-day lagoon excursion: 80-130$
Two-tank scuba dive: -140$
Beer in a restaurant: -6$
A meal in a local restaurant: 15-25$
Cultural show: 70-120$
How To Get To French Polynesia?
You can fly to French Polynesia via direct flights from Auckland (Air New Zealand and Air Tahiti Nui), Tokyo (Air Tahiti Nui), Los Angeles (Air France and Air Tahiti Nui), Easter Island (LATAM), Cook Islands (Air Tahiti), San Francisco (United Airlines and French Bee), and from Fiji (Fly Coral Way). You can also fly from Paris with a quick stopover in either Los Angeles (Air France) or San Francisco (French Bee) and from, Wallis with a stopover in Samoa (Fly Coral Way). All international flights land in Tahiti, from where you'll begin your island-hopping journey in French Polynesia. Keep in mind that the COVID pandemic may affect the future of some of these international routes.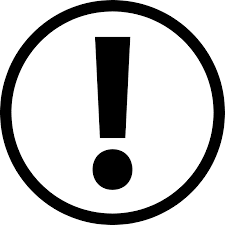 Update
U.S. carrier Delta Airlines announced in July 2022 the opening of a new international route between Los Angeles in Tahiti. According to reports, the route will begin service in December 2023 and will fly three times a week between L.A. and Papeete.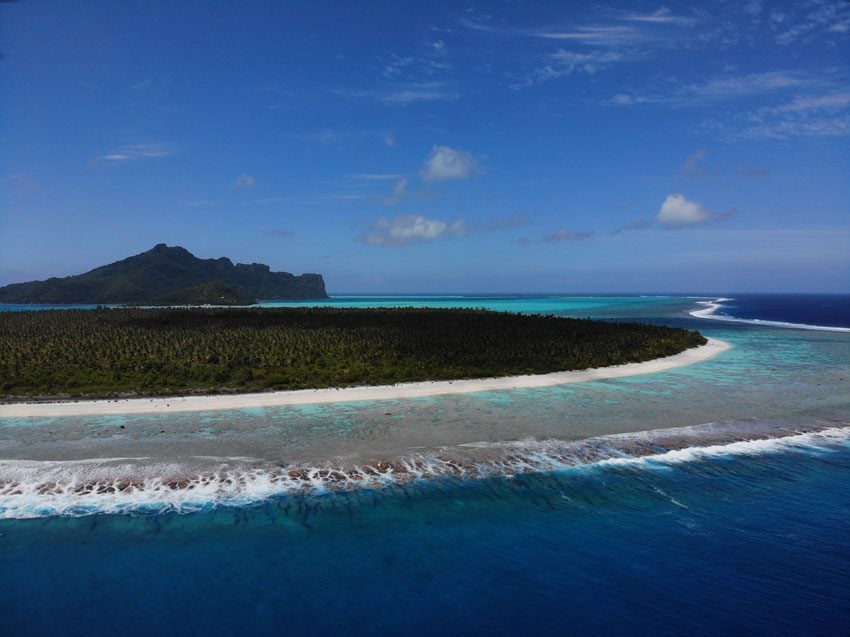 Entry Requirements
Most visitors will receive a 3-month tourist visa upon arrival in Tahiti. In some cases, you might even be able to extend that (lucky you). Check out Visa HQ for more detail about your specific nationality. It is essential that your passport is valid for at least six months and that you can show an onward flight ticket when asked.
Languages
The official languages are French & Tahitian – one of the most beautifully sounding languages I've come across. Marquesan is spoken in the remote Marquesas Islands, and all other archipelagos also have their dialect. English is widely spoken at local pensions, dive centers, hotels, and resorts – though you will have a much easier time traveling in French Polynesia if you speak a bit of French.
Getting Around French Polynesia
Independent travelers will find getting to and around islands in French Polynesia to be: fun, challenging, breathtaking, frustrating, or all of the above. If you are flying, be sure to grab a window seat on Air Tahiti domestic flights and enjoy a scenic flight you'll never forget (no assigned seats).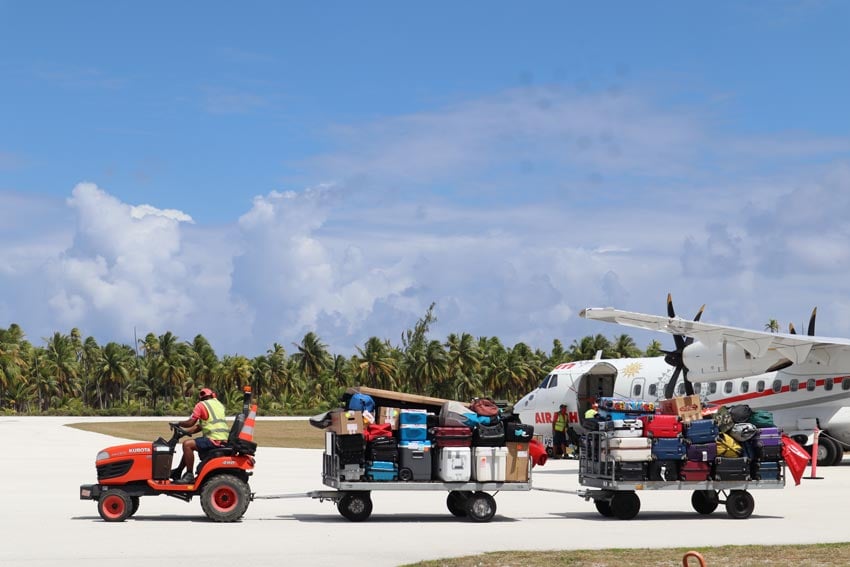 How to island-hop in French Polynesia: basically, you have four options – taking a flight, joining a cargo ship, taking a cruise, or chartering a yacht. Assuming yachts and cruises are not your thing, commercial flights and cargo ships are the only options.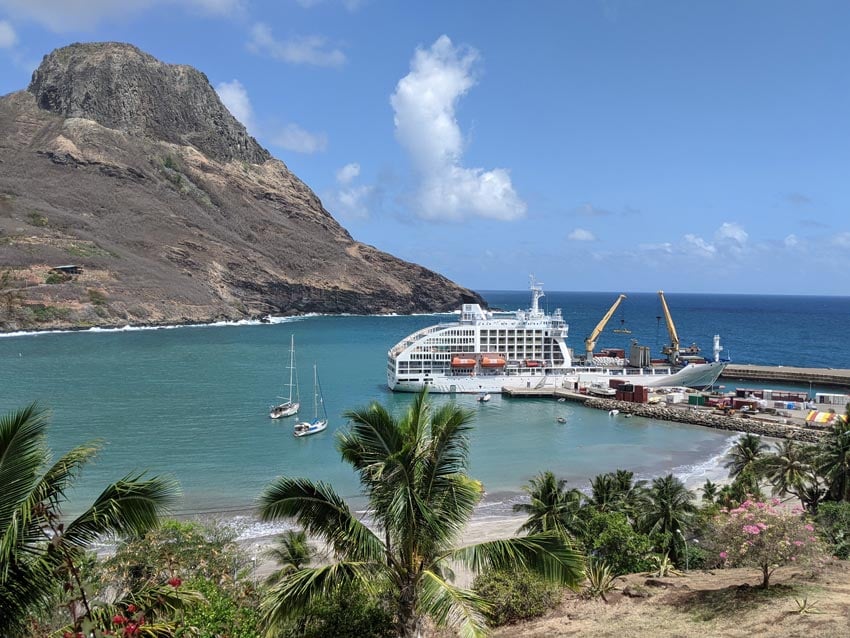 Getting around the islands: aside from Tahiti, there is no public transportation to speak of on the islands (Moorea has busses that only serve the ferry schedule). Most islands are too big to be fully explored by bicycle or foot (except for Rangiroa, Fakarava, Bora Bora & Maupiti – from the islands I visited). Renting a car is notoriously expensive in French Polynesia. Prices range from 5000 – 10,000F per day, with discounts for longer rentals. Expect only manual transmission cars available on the outer islands and never drive past 70 km/h. Scooters are a great way to explore the islands, and prices range from 3,500 – 5,000F per day (no need for a particular driver's license). Bicycles are available for free in some pensions but if not, expect to pay 1000 – 1,800F for 8 hours of rental.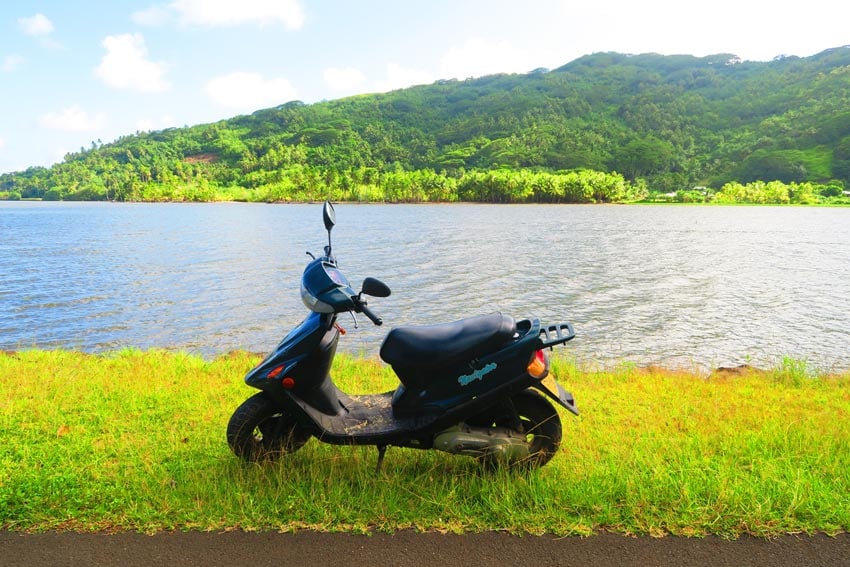 As friendly advice: keep the moving around on Sundays to a minimum. Even though French Polynesia is much less religious than its South Pacific neighbors, Sundays tend to be sleepier and have fewer transportation options. That said, don't let Sundays keep you still if you really need to switch islands – it's totally doable. Also, if you have an international flight or a connection to an island that is not frequently flown to – it's best to spend the night before in Papeete (or leave plenty of hours as a buffer for things to go wrong, and they will). This also includes boat connections to Moorea ( the last boat is usually around 5 pm from Papeete). Lastly, grab a window seat while you can on the plane and enjoy the aerial views!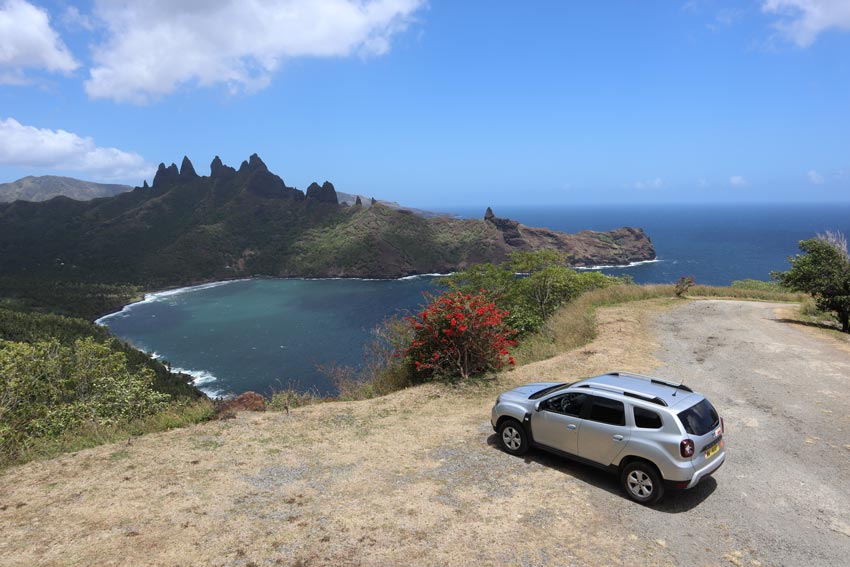 Your First Day on the Island
Unless you're staying at a resort, I strongly recommend packing something to eat on arrival day to a new island. This is especially true if not staying near a main village or traveling on a Sunday. You never know how far the closest restaurant or shop will be and whether it's open. If you're staying at a pension, your hosts will likely not offer meals apart from breakfast and dinner.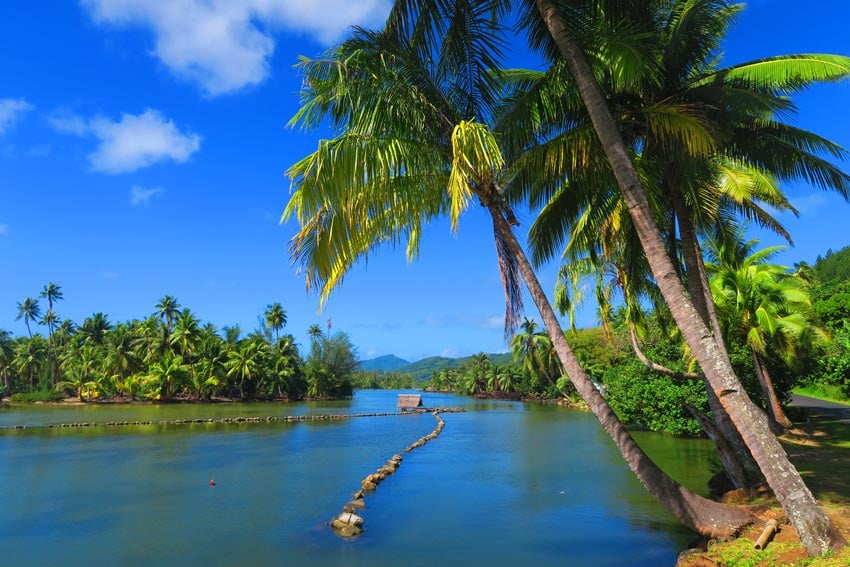 Where To Stay In French Polynesia?
French Polynesia is famous for its luxury resorts, especially those with overwater bungalows. But if you're looking for other accommodation types, there are plenty of options to choose from.
Word of advice: book your accommodation well in advance. Some islands have limited options, especially if you're on a budget. This is especially true if traveling during the high season (June – October), Christmas, and school holidays. You don't want to be stuck with booking an expensive resort because nothing is available! In addition, if you're not planning to rent a vehicle for your entire stay, check if the accommodation is close to food shops, snacks, etc. There is no public transportation on the islands, and while some pension owners might drive you to grab dinner or buy some food – you don't want to be stuck. Staying at resorts? If you are resort hopping in French Polynesia, you can get good 'deals' by booking with the same resort chain (where possible).
Hotels: pretty much every island has at least one. Hotels differ from resorts in their accommodation types, amenities, and, obviously price. Expect to pay 10,000F and up per night.
Pensions: by far my favorite choice of accommodation in French Polynesia. Pensions are family-owned bed and breakfasts, where a small number of rooms are available and may even be inside the family's house (though usually not). Some pensions are more upmarket than others (cold shower vs. hot, air conditioning vs. fan, etc.), and in the good ones – you'll meet a real Tahitian family, interact with other guests and get the best travel advice. You'll almost always have the option to go half board (dinner and/or breakfast), and if you choose wisely, these meals will last in your memory forever. Usually, pensions will charge an extra 1,500-2000F for half board, which is more economical than buying breakfast and dinner outside. Pension owners will usually pick you up for free (or for a small charge), offer excursions, and will have free WiFi. Have a look at each island guide for the places I stayed at. Pension prices start at 4,500F per night and go all the way to over 10,000F in some cases.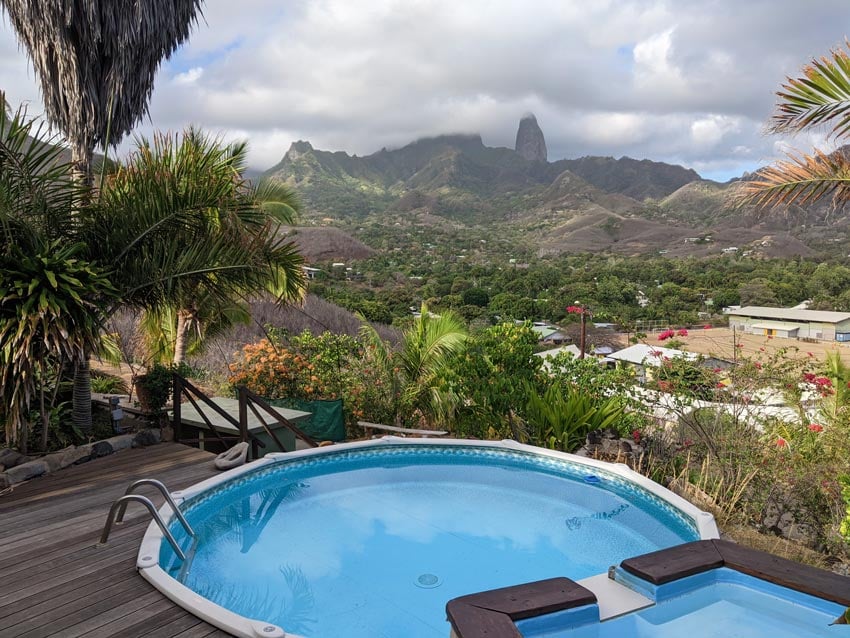 Long-term rentals: staying for a week or more on an island? Check websites that offer long-term rentals (like VRBO). You'll usually get a reasonable rate and might even find a few gems right on the beach or at the top of a mountain facing the ocean. For example, I rented a bungalow in Moorea for a month and paid less than €500 (in late 2015).
Airbnb: Airbnb has fully made it to French Polynesia. There are limited options on some islands, and it's best to book in advance. I found such places in Bora Bora and Huahine and managed to save a lot.
Camping: camping sites exist on some islands, but not on all. Have a look at specific island guides on this website for detailed information.
Couchsurfing: there are plenty of hosts in French Polynesia. If you're traveling alone, flexible, and don't mind sleeping on someone's couch – this could be a good option for a night or two. Keep in mind that hosts sometimes cancel at the last minute.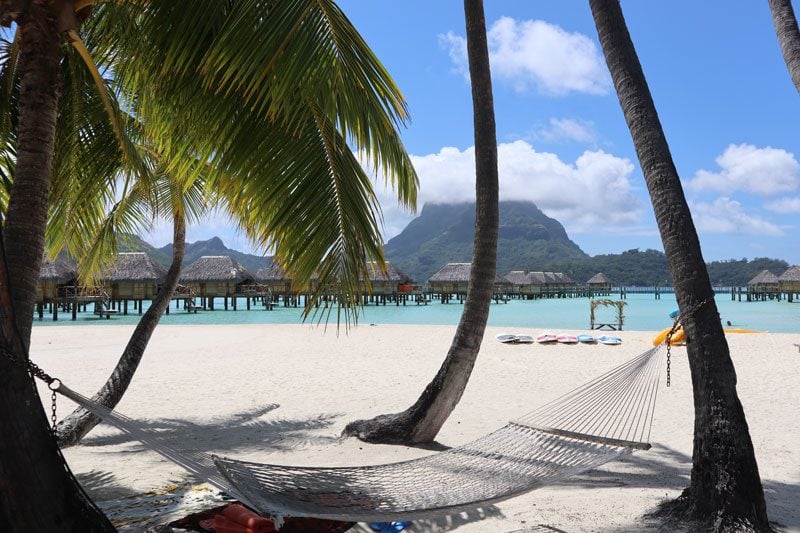 What To Pack For French Polynesia?
French Polynesia is a tropical destination, and as such – I recommend packing clothes that dry quickly and keep moisture (a.k.a sweat) out. Check out the X Days In Y Packing List for recommendations on what to pack for French Polynesia based on my experience of island hopping for three months.
If you are island hopping, take note of Air Tahiti's baggage allowance (can be as low as 10 kg for checked luggage, with an extra 5 kilograms if you dive or 23 kg if you booked a Y-class ticket). Pack something warm for the night if you're visiting French Polynesia in the dry season (June – October). Temperatures can go down to 18-20 degrees Celsius with a fresh breeze.
How To Save On Costs?
Aside from the usual travel tips of eating local and using public transportation (where available), there is another tip specific to Tahiti. The tourism office organizes the 'Salon de Tourisme' twice a year, an event aimed at stimulating domestic travel from Tahiti to the outer islands. It's geared for locals, but if you're lucky enough to be there and flexible with your travel plans – you might be able to save as much as 50% on airfare, accommodation, diving & excursions.
You can also look for volunteering opportunities in French Polynesia. Some pensions, resorts, pearl farms, and even yacht owners – might be looking for people like you. Here's one helpful website for volunteering opportunities in the South Pacific Islands. I've also read that it's now possible to WWOOF in French Polynesia (volunteer on organic farms).
How To Save On Costs?
Here are a few basic tips on how to reduce the cost of a trip to Tahiti:
Low/shoulder season: though more humid and with a higher chance of rain, traveling off-season in Tahiti is less expensive by about 15-20%.
Resorts: reduce the number of nights spent at a luxury resort and/or in an overwater bungalow, book well ahead of time to enjoy reduced rates, stay in the same resort chain on multiple islands to unlock possible discounts.
Accommodation: stay in family-owned pensions that range from simple stays to boutique-style accommodations. Rates are often based on a half-board stay, including both breakfast and dinner.
Car rental: rates are lower on manual cars (vs automatic gear) and for multi-day rentals.
Interisland flights: purchase air passes that include the islands you wish to visit.
Scuba diving: if you're planning to dive on multiple occasions and in multiple islands, a dive pass is recommended.
Excursions: some land-based excursions and most lagoon-based excursions offer a cheaper half-day itinerary. The half-day tour will usually not include a picnic lunch and perhaps (but not always) less sightseeing.
Food: eat in local snacks (simple local restaurants) during the day and in roulottes (food trucks) in the evening. You can also stay in self-catering accommodations and cook your own meals.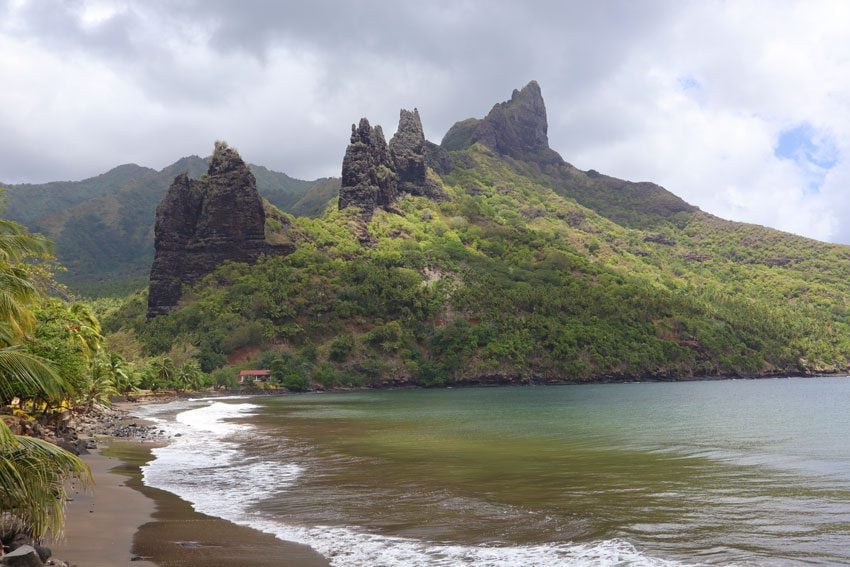 Money
French Polynesia uses the South Pacific Franc (abbreviated as XPF, CFP, or simply F). The currency is fixed against the Euro (currently €1 = 119F). Unlike other South Pacific destinations, credit cards are widely used in French Polynesia and do not incur an additional surcharge. ATMs are readily available but note that some may have daily/weekly withdrawal limits, so the best advice is to check with your accommodation if they accept credit cards ahead of time (this should not be an issue with hotels/resorts). Also, note that some islands do not have an ATM and are cash only.
It's always a good idea to carry some Euros or US Dollars for an emergency. Local businesses usually exchange USD at 10F per $1 (better exchange rate at banks).
Before visiting, inquire with your bank/credit card company how much fees you will pay on cash withdrawals and point-of-sale use. Since the local currency is not in global demand, these fees can be high and can add up.
Exchanging Money In Tahiti
The easiest way is to withdraw cash when you land at the airport (check with your local bank what the withdrawal fees will be). However, if you need to exchange money, you have a few options (without mentioning currency exchange agents):
At the airport: there is a currency exchange and an ATM at the Tahiti airport.
At your hotel: if you're staying at a proper hotel or resort, you should be able to exchange USD and Eur at the going exchange rate, which is a pretty comfortable deal. The only catch is that you're limited to about 200€ per person daily.
At a local bank in Papeete: if you visit during opening hours, you can exchange major currencies such as USD, AUD, NZD, Euro, Yen, Pound, and Swiss Francs. However, there might be a limit of $460 per person per day (plus a fee of about $10). So it doesn't make sense if you need to exchange a lot of cash. If you are not traveling alone, you can bypass the limit by coming with your travel party since the daily limit is per person. Be sure to have your passport with you and be prepared to wait in line for 20 minutes or longer.
At an automatic machine: Banque de Tahiti operates an automated foreign exchange machine at their branch just across the street from the old tourist information center (just after the Vaima shopping center). The advantages of using it are that it's in operation all the time (like an ATM), fees are low (about 460F per transaction), and there appears to be a much higher limit (I exchanged $750 in one go). In addition, no ID is required but keep in mind that the machine might be out of order and in no hurry to be fixed.
At a travel agent: travel agents in Papeete will even exchange large sums of cash. They charge a fee, but if the banks won't exchange for some reason (and this does happen), this is the best option.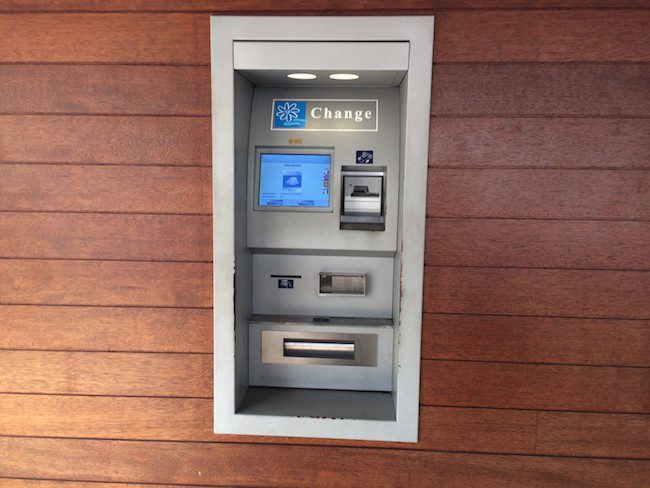 Tipping In French Polynesia
Tipping in French Polynesia is not customary unless you're staying at a luxury resort. Of course, you can tip your tour guide for a memorable day of hiking or cruising the lagoon, but it's not something that is expected.
Food In French Polynesia
Food in French Polynesia is the best in the South Pacific! Though imports are expensive (chicken, beef, wine, cheese, certain fruits & vegetables), there's plenty of local food to enjoy. With white or red tuna as common as the local baguette and plenty of tropical fruit in season to choose from – eating local is the best way to experience French Polynesia! Here are a few tips: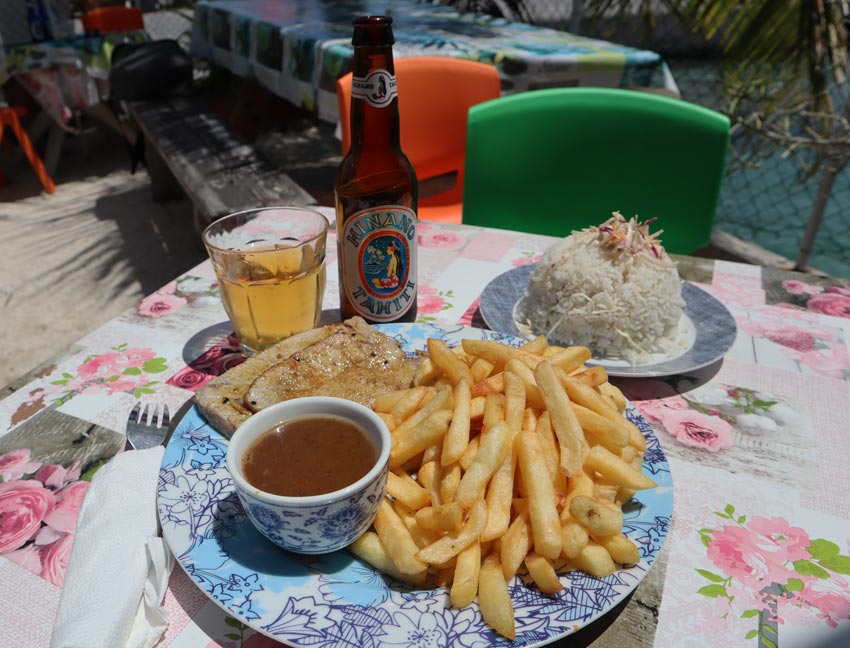 Note that the food you'll find at some snacks, roulottes, and pensions – is better than the food you'll find at the restaurants of fancy resorts. Just ask around and follow your nose.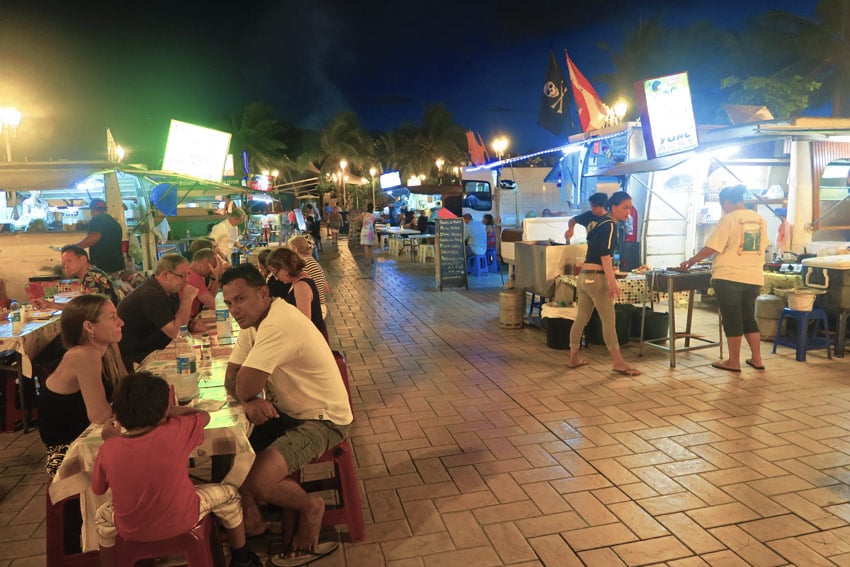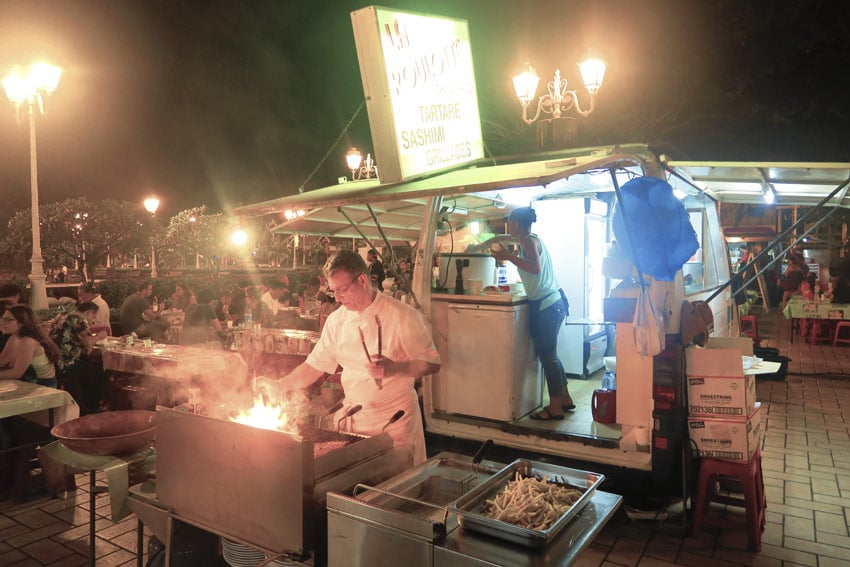 Recommended Activities In French Polynesia
If you come to French Polynesia just to go lazy on one of its picture-postcard beaches – I can't blame you! However, there are lots more you can do to fully experience this slice of heaven on earth. Here's a general breakdown of activities in every archipelago I visited. I would recommend doing at least one excursion per island. An excursion means joining a lagoon tour, hiring a hiking guide, etc. Most full-day excursions include lunch and have you back between 2-4 pm. Famous are the lagoon tours, which almost always include an amazing Tahitian picnic lunch on a motu (small islet) on the fringes of the lagoon. Expect to pay 6,000 – 12,000F for full-day excursions (discounts for children).
Society Islands

: lagoon tours, hiking, cultural shows, diving, water sports, road tripping, shark & stingray feeding, whale watching (in season), snorkeling

Tuamotus

: diving, lagoon tours, snorkeling, dolphin watching, beaches, birdwatching, rock climbing (Makatea Atoll)

Marquesas Islands

: hiking, horseback riding, road tripping, hunting, 4X4 tours

Austral Islands: whale watching, hiking, culture, beaches, caving
Gambier Islands: pearl farms, beaches, picturesque churches, lagoon tours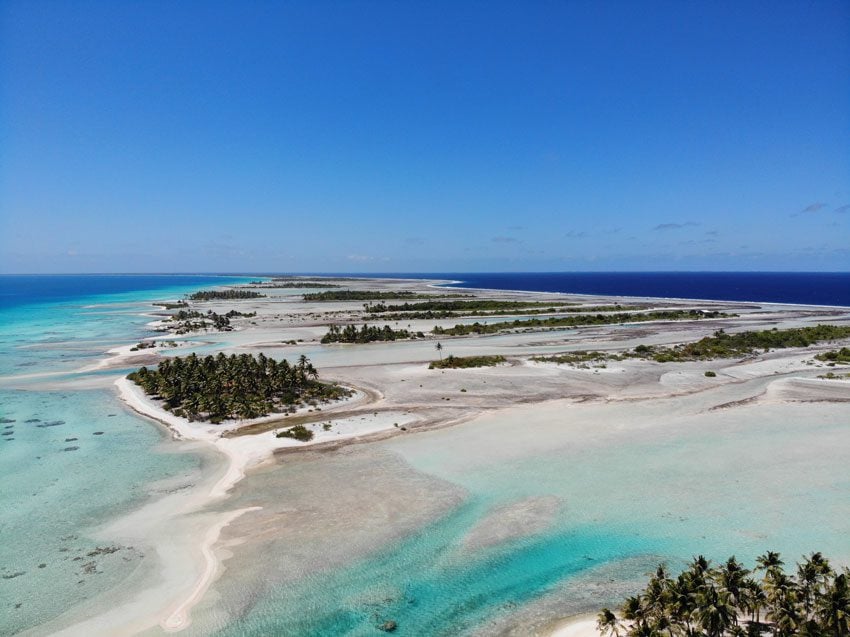 Scuba Diving In French Polynesia
French Polynesia is one of the best destinations in the world for scuba diving. You'll find here everything from easy lagoon dives to challenging drift dives and even open ocean diving in the Marquesas Islands. The best diving in French Polynesia is in the Tuamotu Archipelago (Rangiroa, Fakarava, and Tikehau). In the Society Islands, you can expect to see sharks and the usual reef fish – but not exceptional coral, which will mostly be hard and uniform in color. Costs will range from 5,000 – 10,000F per dive. The more you dive, the more you save. Note that Air Tahiti offers divers an extra 5 kg of checked luggage. You must show your dive card and, in some cases, have to prove you packed more than just a snorkel.
How to save on Diving? There are basically two 'dive passes' which you can purchase. Depending on where and how many dives you wish to do – purchasing a dive pass may or may not be worth it.
Te Moana Pass

: this is a collection of local diving centers that combine to offer excellent coverage & value. Depending on the islands you'll be diving in, look at individual dive center reviews to ensure you choose the best one.

Top Dive Gold Pass

: Top Dive is the biggest outfit in French Polynesia, with branches on several islands. They offer free nitrox diving but are

known to be very expensive and impersonal at times

, carrying large groups around the clock.
Keep in mind that many families head to the outer islands from Tahiti during the local school holidays. As a result, some dive centers get fully booked very fast. Book your dives in advance.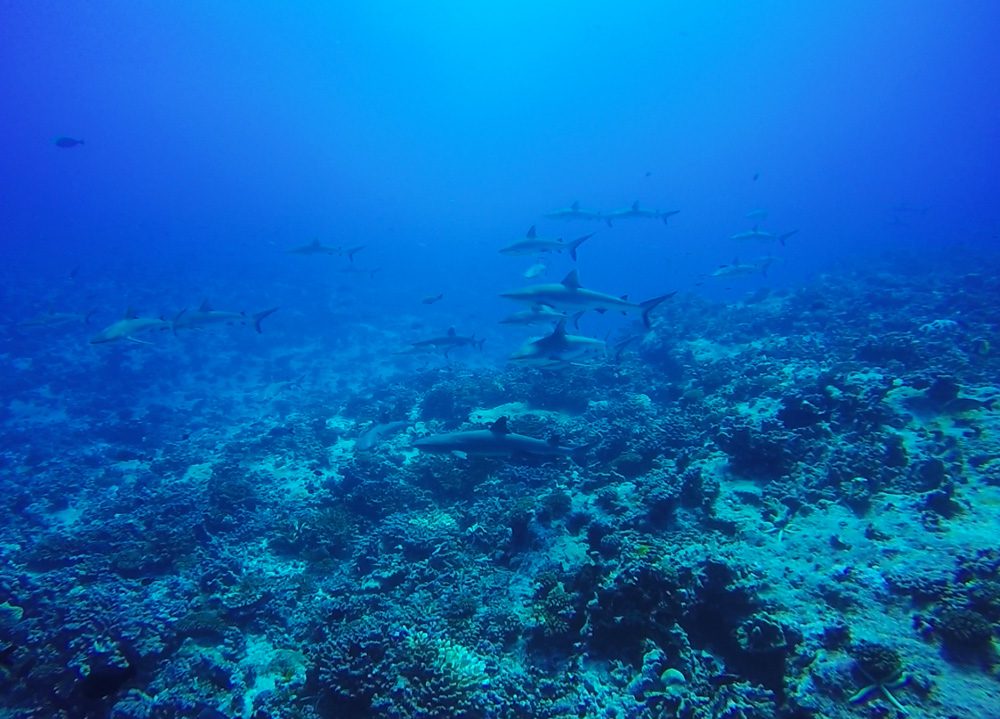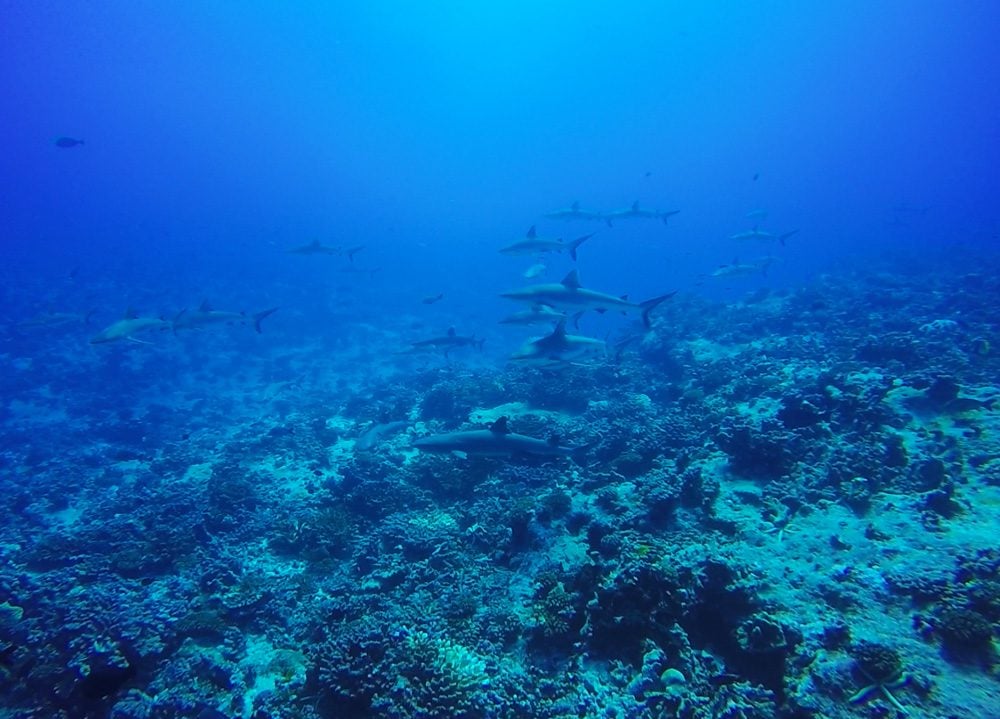 Safety
French Polynesia is one of the safest destinations you can travel to on our planet. That said, there are always things to look out for.
Water quality

: tap water is usually safe to drink in Tahiti & Moorea,

but it's always worth double-checking. On the outer islands, rainwater is traditionally collected in tanks and pumped to the taps. Some places will treat or filter the rainwater, but it's not always the case, and you may need to buy bottled water. The rule of thumb is always to ask.
Dengue fever & Chikungunya: there are cases reported each year. There's not much you can do once ill, so it's best always to use mosquito repellent as a preventative measure

.

Cyclones

: can happen between November to April and obviously not pleasant to be around. Weather forecasts in French Polynesia are notoriously unreliable except for cyclones. Check

Meteo France

or

Windguru

for updates.

Sandflies

: known locally as

nono

, sand flies are common on the beaches of the Tuamotus and Marquesas Islands. They're hard to spot and leave tiny bites that itch for days. If you're traveling there, it's best to purchase special repellent. However, the best solution is to equip yourself with

citron-scented

monoi oil

. Apply a thick layer if hanging out at the beach, and the nono will not be able to bite.

Ciguatera: can be caused by eating infected lagoon fish. Always ask the locals if it's safe to eat a specific fish. Fish found outside the lagoon (tuna, mahi-mahi, etc.) are almost always safe to eat.

Stonefish: these well-camouflaged fish can leave a painful mark. Except on absolute sandy beaches, I always entered the water with waterproof sandals.

Coral: if you're cut by coral, clean with alcohol and apply anti-inflammatory cream. Coral infections can be nasty and spread to the bones.

Leptospirosis: usually caused by eating food that's been contaminated by pig or rat urine. Always wash fruits & vegetables – even if you just picked them off the tree.

Alcohol-related violence: Tahitians enjoy drinking alcohol in large crowds, especially on weekends. If you see a group drinking by the beach, just keep a straight face, smile, and walk away. 'Friendly' violence might break out after too many beers, and you don't want to be around for that.

Papeete: the big city is relatively safe, give or take a few areas at night that you don't want to venture into. Inquire with your hotel and avoid it.

Driving at night: most island roads are not (well) lit at night, and there might be many potholes you cannot see in real-time. Add to that the danger of drunk driving (especially on weekends) – so nighttime is not when you want to do any heavy driving.

Dogs: nearly every Tahitian household has at least one dog whose job is to protect the property. Be very careful when entering driveways to ask for directions. If you see a pack of dogs coming to check you out, just walk away quickly and confidently. Threatening with a rock or a coconut branch can help to solve the issue quickly.

Theft: rarely happens, but I have heard of such cases on the beach and

even inside accommodations. Never leave your things unguarded or unlocked at the beach, and lock your door at night. Read through the 'what to pack' section in the how to island-hop in the South Pacific islands guide

for specific tips and simple (and cheap) gear you must pack to avoid this mishap.
Required Vaccinations for French Polynesia
There are no general mandatory travel vaccinations for French Polynesia. However, the government of French Polynesia has recently instituted a mandatory yellow fever vaccination for travelers coming from South America or those who have traveled to Africa in recent months. Check the CDC website for up-to-date information.
Travel Insurance
Especially on a visit like this, make sure you have sufficient travel insurance. World Nomads offer excellent coverage and value for money. Aside from the usual lost luggage and medical coverage, I would recommend the following areas to consider:
Diving

: if you are

diving, you must have special insurance coverage in case of an accident. Most diving centers will have some insurance included in the cost of diving. However, you never know what it does or does not include – so it's best to have your own.
Flights: though Air Tahiti flights are pretty reliable, many things can go wrong with inter-island flights – especially delays due to bad weather, which Air Tahiti will not take responsibility for. Special travel insurance may cover the costs of missing that international flight connection, boat transfer,

or even a booked hotel room.

Lost or Stolen electronics

: if you're carrying a laptop, camera, GoPro, etc. – consider purchasing insurance in case those are lost or stolen. There are cases of stolen items from the beach and even from within your room (see 'theft' in the previous section for additional tips).
Internet
Unlike other South Pacific destinations, French Polynesia has adequate internet coverage considering just how remote some islands are. Free WiFi is almost always available in hotels, resorts, and even family-owned pensions – though speed varies from the surprisingly decent to the excruciatingly slow. Some hotels and high-end resorts require payment if you want to access the Internet directly from your room (common areas are free). If no WiFi access is provided where you're staying, you can purchase a Vini Spot card (also called Mana Spot). This credit may be used in hotspots at cafes, resorts, and local post offices (which will almost always offer paid internet access).
Mobile Phones In French Polynesia
If your mobile carrier does not offer roaming services in French Polynesia, you'll need to purchase a local SIM card if you absolutely need to stay connected. There are currently two mobile phone operators in French Polynesia: the veteran Vini Telecom and up-and-comer Vodafone. So which SIM card should you buy in French Polynesia? There are pros and cons to each provider when it comes to prepaid SIM cards.
Vini:
Vodafone:
More challenging

to purchase top-up credit outside of Tahiti & Moorea and simply impossible on some of the outer islands in the Tuamotus and Marquesas (so if you do go with Vodafone, make sure you have plenty of credit before visiting the outer islands).
Phone coverage in the Society Islands only (at the time of writing this guide).
Fast customer service in-store and over the phone.
Expect to pay 750-1,500F for a SIM card (includes a bit of credit) and 2,000F for data SIM (includes 500MB)
If

you require 3G, you will likely need to purchase two

separate SIM cards (not very practical).
Making Phone Calls
This is a bit tricky. First, you need to know if you're calling a landline, a Vini, or a Vodafone subscriber. For landlines – add (40) before the number for Vini (87) and Vodafone (89). The country code is +689, but there is no need to enter that if calling locally.
What To Buy In French Polynesia?
Make sure there's enough room in your luggage because there will be many exotic things you want to bring back home from Tahiti and her islands. Women are easy to shop for (as always), but options for men and children are more limited. Note that bargaining is not customary in any South Pacific island nation. Prices are always marked on every item. You may 'ask for a special price' if buying large quantities.
Wood, bone & stone carvings

: masks, ancient weapons, tiki statues, bowls,

and lots more – the Marquesas Islands are the best place to buy these, as they're usually made there (watch out for Asian imports). If you're not visiting the distant Marquesas, Papeete has many

options, though 20% more expensive than the source.

Black pearls

: one of French Polynesia's absolute specialties. Many pearl farms are in the Society and Tuamotu islands (you'll likely visit one of them). Unless you're buying loose pearls,

Papeete is the best place to buy black pearls

(avoid resort shops, obviously). You don't have to spend a fortune on pearls (but you can). Prices start very low and rise quickly. Look at this

guide to buying black pearls

to understand what to look for. After a lot of shopping around with a local who knows, here are my favorite stores in Papeete for buying black pearls: Vaima Pearls, L'Atelier de la Perle, O Te Vai Creation & Mihiarii Pearls. Don't forget, as a tourist, you're entitled to a tax refund of 16% on black pearls. Suppose you purchase pearls in a participating shop with a credit card. In that case, the discount will be applied on the spot, and you'll simply have to visit a customs booth at the airport before departure (the shop will explain everything, super easy).

Monoi: another local specialty. Monoi oil is made from gardenia petals and coconut oils. You can use it as after-sun lotion, mosquito repellant, and even on hair. Expect to pay 450F for a small bottle. Note that the oil solidifies below 20 degrees Celsius, and a quick reheat will bring it back to liquid form.
Tiki Tahiti soap: vanilla, tiare (gardenia), and coconut – those are just some of the heavenly scents of the local soap. Expect to pay 150F per bar (so you can bring a lot).
Jam: there are many local producers. My favorite is the Manutea brand, produced in Moorea (you can visit the factory). Exotic flavors like mango, banana, vanilla, and guava – are just a few examples. A small pot should cost no more than 500F.
Vanilla: some of the world's best vanilla is made in French Polynesia. The best vanilla is cultivated on the island of Tahaa, and you can buy some on every vanilla farm tour. If you won't be visiting Tahaa, the Papeete Market is your best option. As small as it is, it isn't cheap. Expect to pay 1,500F for a small tube with five sticks. You will not have a problem bringing it through customs (US, New Zealand, Canada, and Australia).
Clothes

: for men, visit the

Boutique Hinano

for nice clothes from the most popular brand in the country – Hinano Beer (with the prettiest logo you'll ever see). Women, of course, have a wider selection. The colorful local Tahitian dresses are a beautiful souvenir – that you'll actually use. You can find those on all islands, but like everything, Papeete is the best place for that. Expect to pay 1,500F for a simple dress and more for better quality.

Sarong: known locally as pareo, every island offers bright and cheerful patterns and colors that make your friends jealous at the beach. Note that most pareos are imported from Asia, and only some (with less exciting designs) are produced locally. Prices start at 1,000F for a locally made pareo, and 2,000F will get you a beautiful one with exotic patterns. Anything over that price is a ripoff. The best place to buy a sarong is just outside the Papeete Market.

Music: Tahitian is one of the most beautiful languages you'll come across. Purchase some Tahiti Belle Epoque CDs and drift off to paradise the next time you'll be stuck in a traffic jam back home.

Here's my personal favorite song

.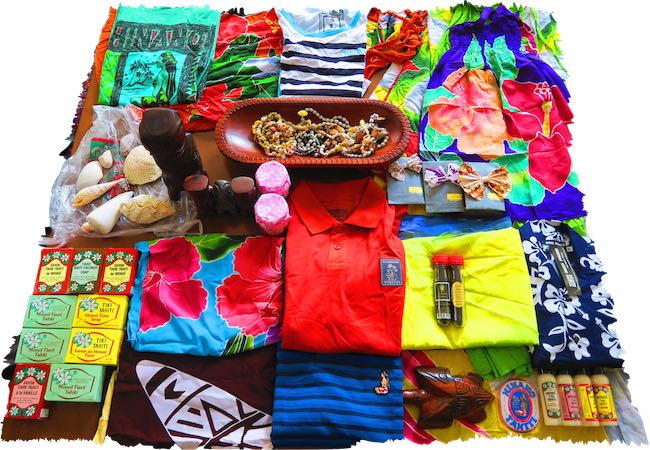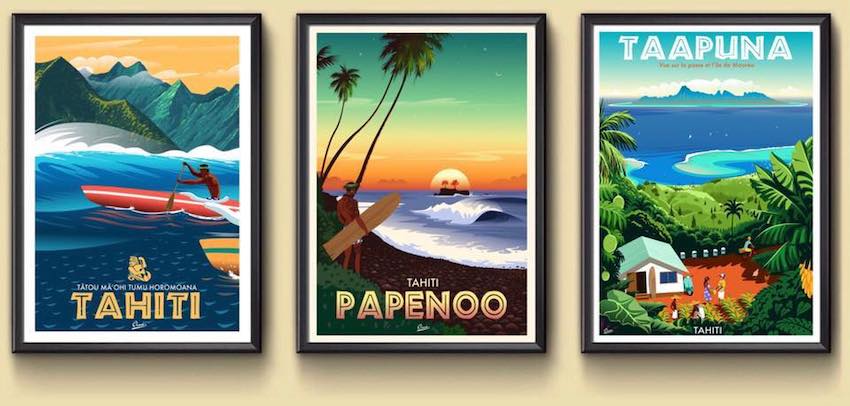 Getting a Tattoo in Tahiti & French Polynesia
Did you know that the word tattoo originates from the Tahitian word tatau, which means to tap? Polynesians did not invent tattooing, but they have certainly mastered the art. Tattoos are a part of everyday life. Getting a tattoo in French Polynesia is a great idea, but you'll need to plan ahead. Here are a few tips: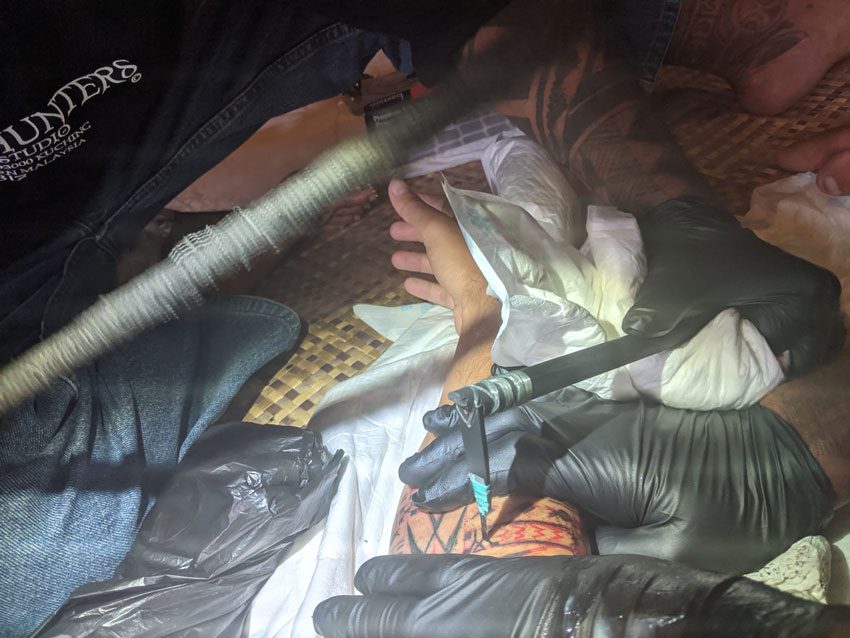 Flying a Drone in French Polynesia
French Polynesia's islands are a drone pilot's fantasy. At the time of writing this guide, it is generally not a problem to fly drones in French Polynesia. Here are a few essential tips:
Assuming you have a DJI drone, check their website and see how restricted the airspace is on the islands you'll be visiting. Restrictions are due to the local airports.
Some resorts restrict the use of drones, but I've found that to be connected to their proximity to airports.
Since you might not have a mobile internet connection, it could be challenging to "accept" your drone's on-screen flight restrictions. Personally, I applied for DJI's Flysafe limited-altitude waivers before I left for the islands.
Be aware that strong winds are almost always present during the dry season and may restrict your flying.
You might face calibration challenges due to volcanic rocks, but I've found that repeating the process three or more times resolves the issue.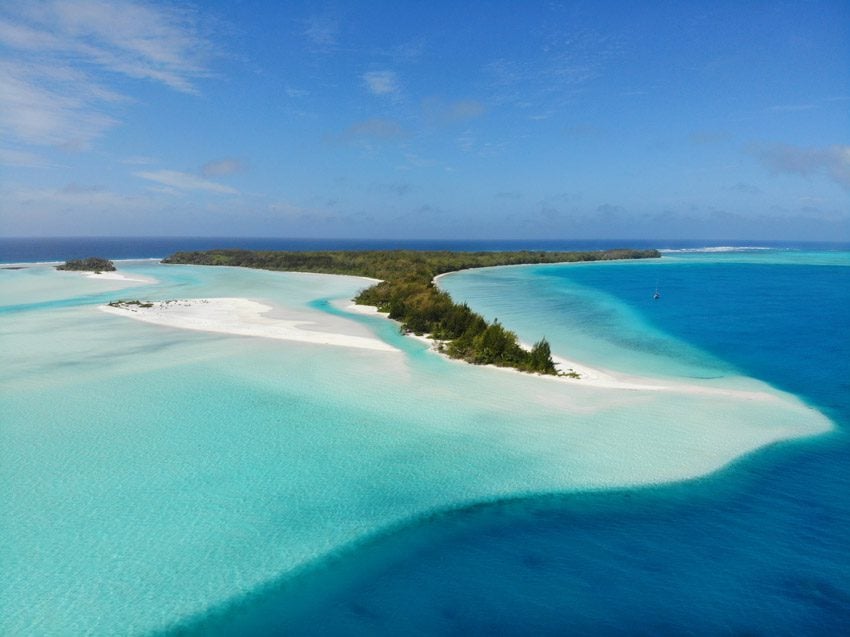 What's Next?
I hope you've found the introduction to the French Polynesia Travel Guide useful! Tons of other information about French Polynesia await you, including detailed travel guides to the main islands, sample itineraries, and lists of the top things to do.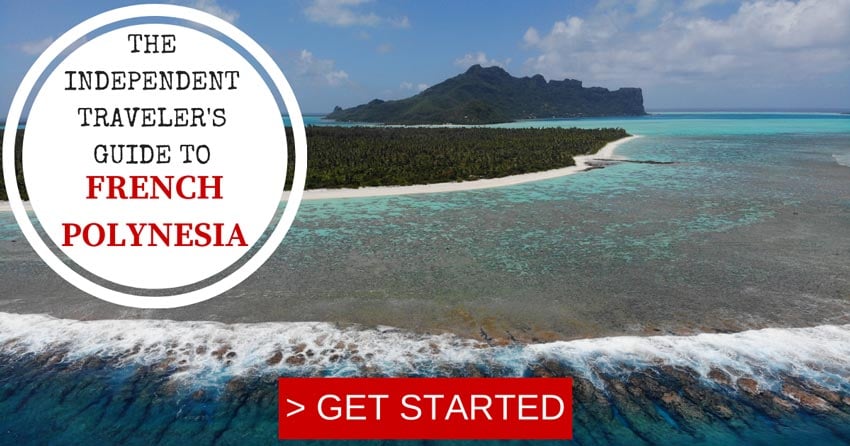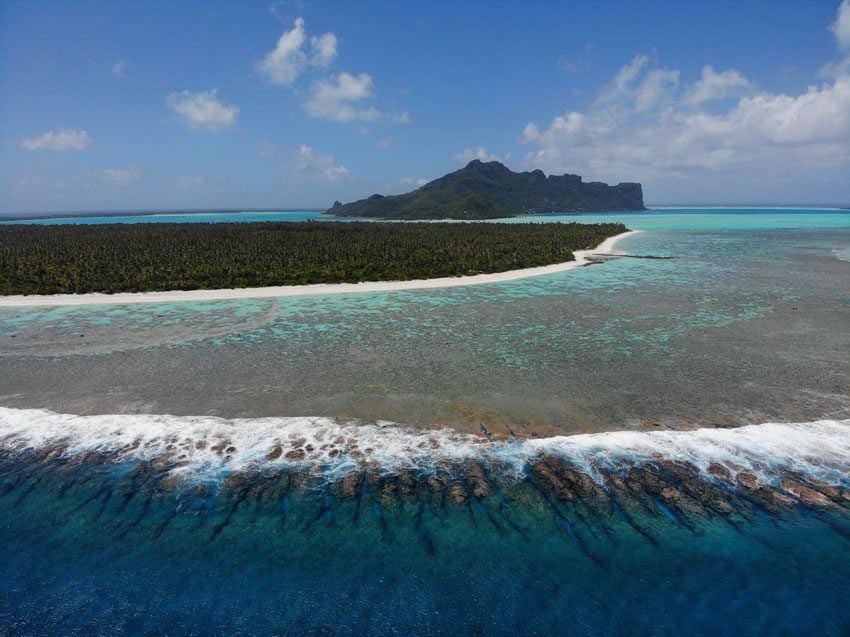 Tahiti, Tailor Made!
The Islands of Tahiti are among the last places to be colonized by mankind, 118 islands, each with their unique personality.
Get expert advice and assistance with planning your trip to the destination where tropical dreams come true!
See Options
---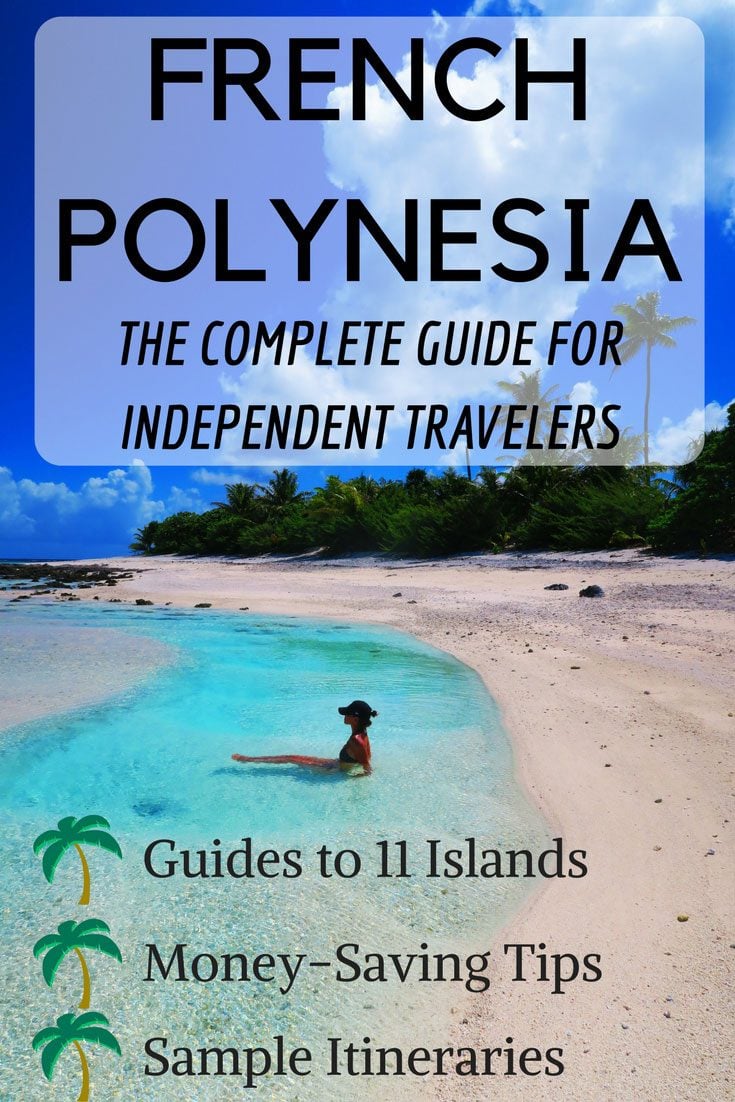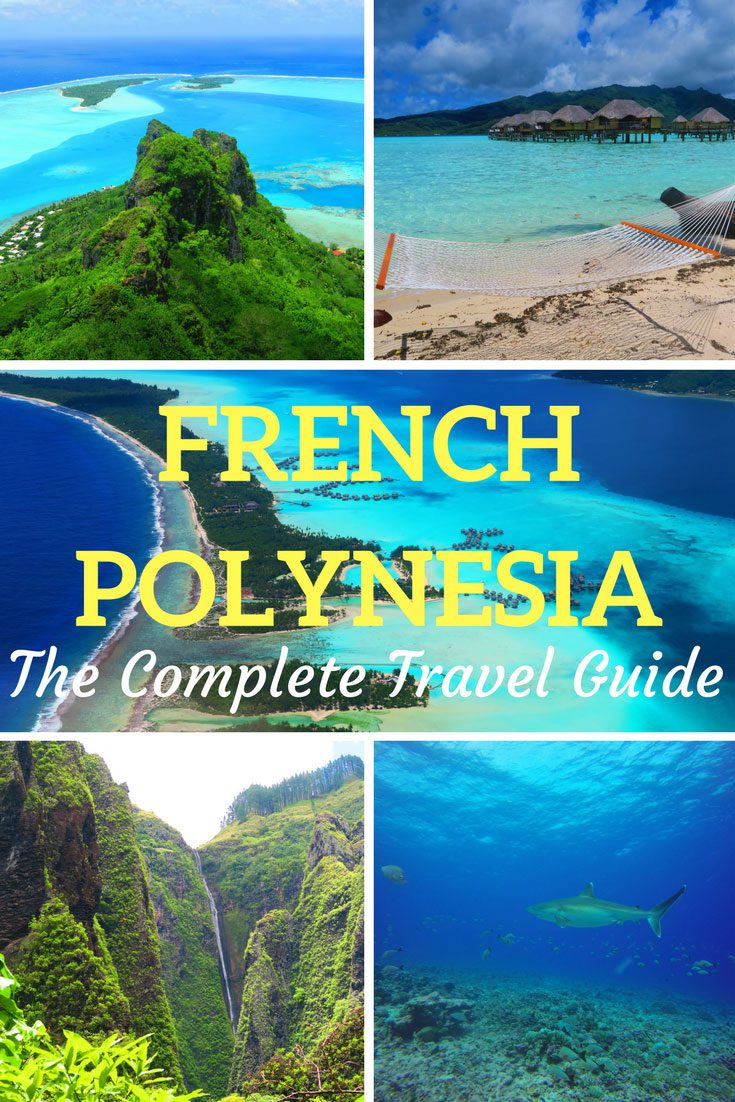 Pin These Images To Your Favorite Boards!