French Polynesia Travel Guide
French Polynesia Travel Tips
This section of the French Polynesia Travel Guide covers the essential aspects of planning a trip to the islands of Tahiti.
Is French Polynesia too expensive?
Traveling in French Polynesia is not comparable to traveling in Southeast Asia. Obviously, if you're planning to stay at overwater bungalows every night, it will be an expensive (and perhaps a shorter) trip, as it would be in any tropical destination.
However, traveling in French Polynesia does not have to be an abnormally expensive trip if you book flights and accommodations early, rent a car for self-exploration where possible, and opt to stay at local lodges or family-owned pensions, perhaps splurging in an overwater bungalow during one stop. You can expect on-the-ground travel costs comparable to or slightly higher than traveling in Western Europe during peak season. Keep reading for specific information on costs.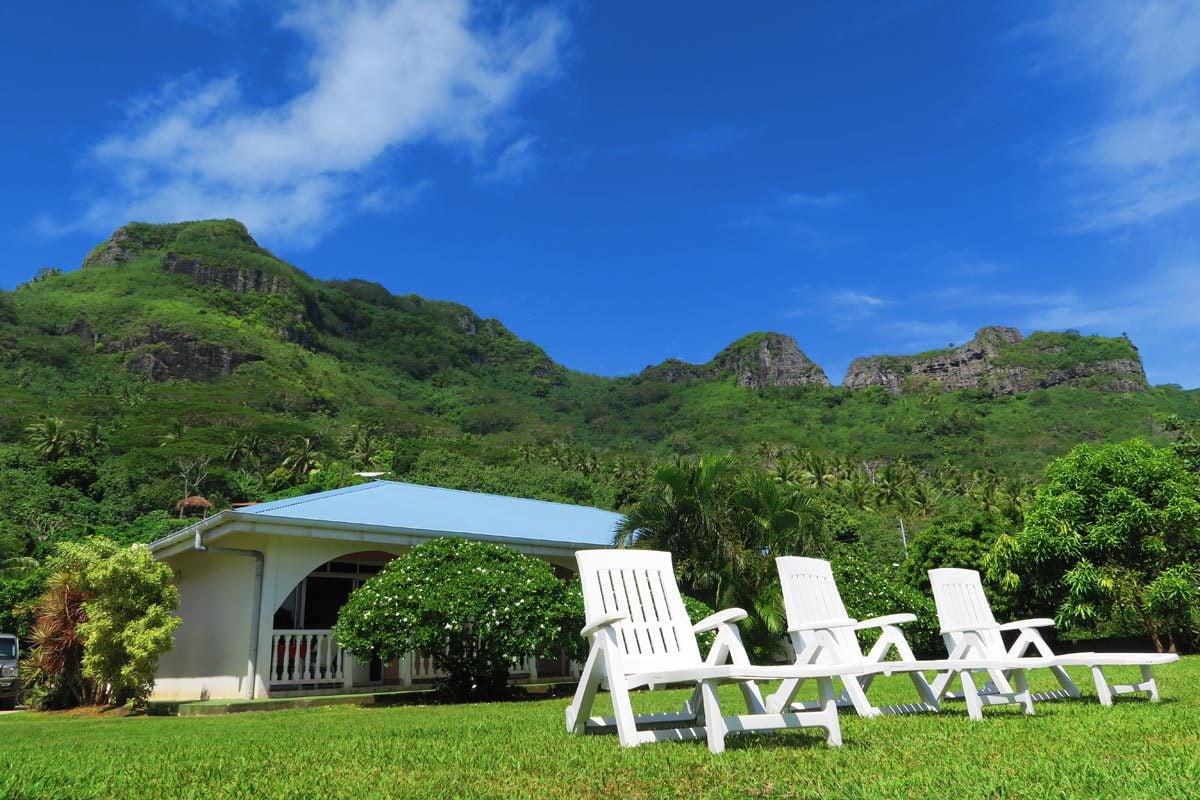 Recommended Reading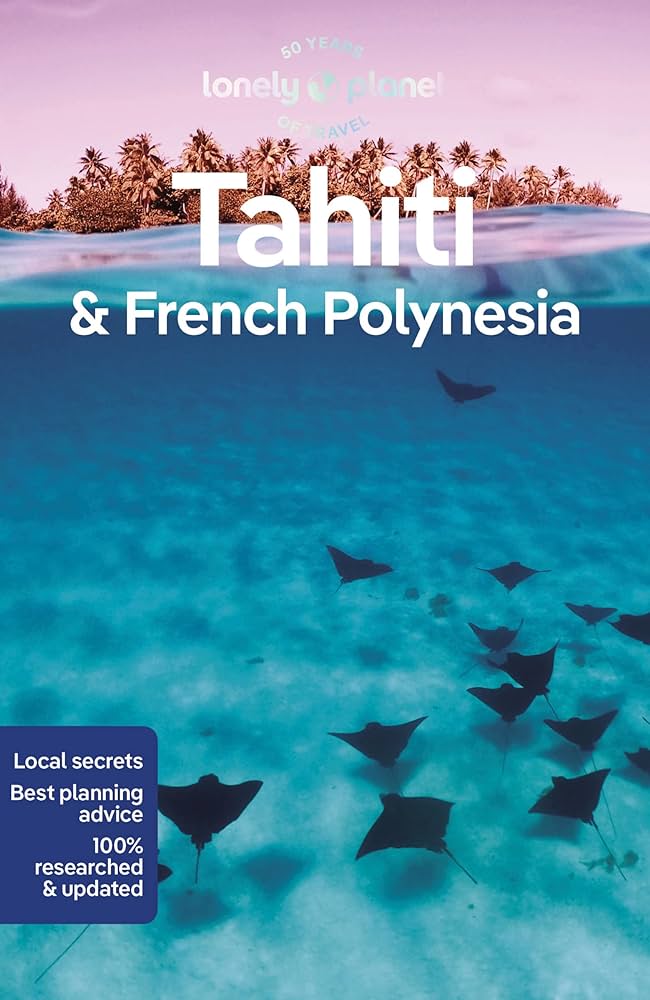 When Is The Best Time To Visit French Polynesia?
The weather will make or break your trip to paradise. Nobody wants to travel this far and be kept indoors with heavy rain. There are two main seasons in French Polynesia: the wet season and the dry season. Each season has pros and cons, with the shoulder seasons also good options. Although predicting the weather in this part of the world is difficult, the best websites for checking the weather in French Polynesia are Meteo.pf and Windguru.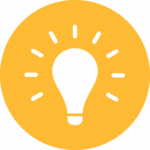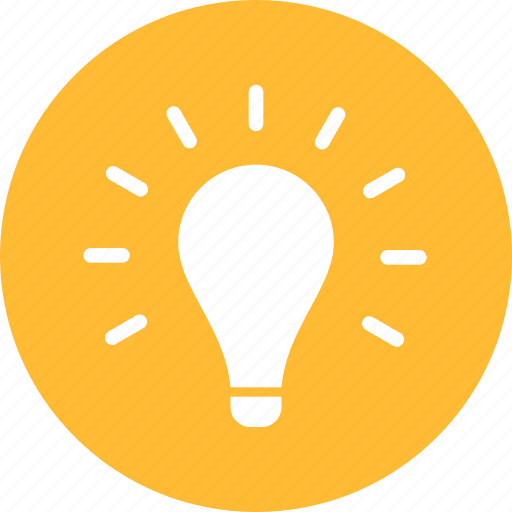 Pro Tip
It's also worth considering local school holidays in French Polynesia, periods that create peaks in domestic travel and a shortage of vacancies in pensions, domestic flights, tour and excursion availability, etc.
Traveling to French Polynesia during the dry season
The dry season (June-October) is the best time to visit French Polynesia and peak tourist season. During these months, an almost constant trade wind blows from the east, leading to comfortable temperatures and a constant breeze that minimizes mosquito annoyance, cloud cover, and storms. It still rains during the dry season, and this breeze can often become a strong wind, making the lagoons and the ocean choppy.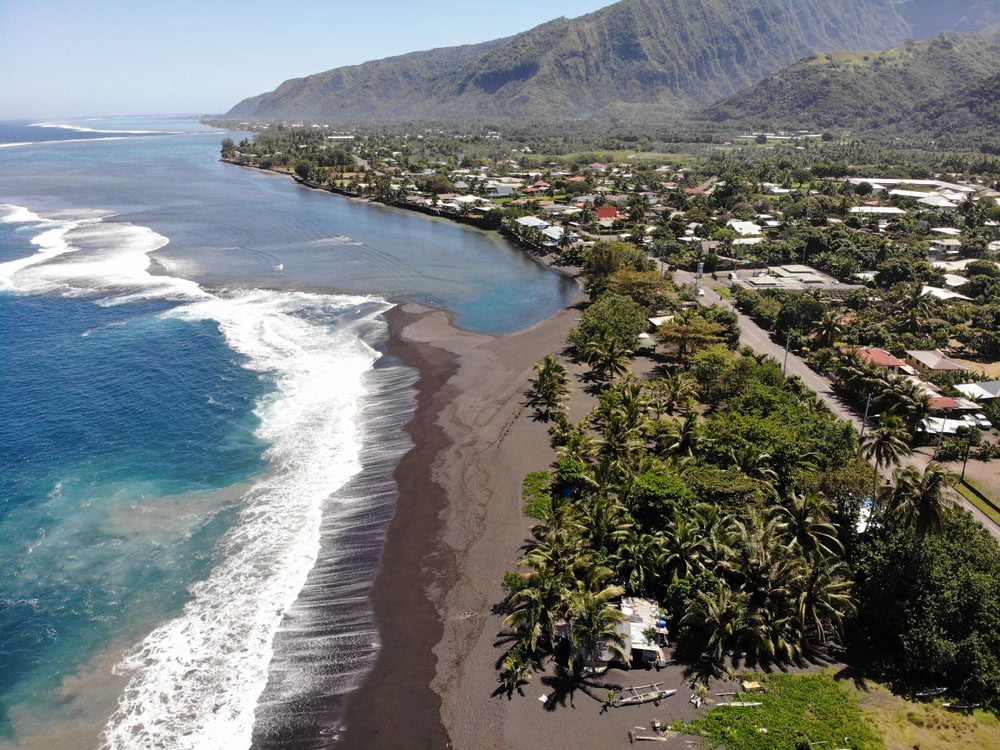 Humpback whales visit Austral and Society Islands between July and November. During some months, you can join whale-watching tours and even swim with humpback whales. The Heiva Festival begins in the outer islands in June and culminates in Tahiti in July. On the negative side, apart from peak accommodation and flight rates, the dry season is also the "season of scarcity". Some tropical fruits you might expect to enjoy during your dream holiday just aren't quite ready yet.
Weather abnormalities in French Polynesia
French Polynesia is rarely hit by cyclones, as these tend to concentrate much further west around Vanuatu, Samoa, and Tonga. However, June and July in French Polynesia almost always experience brief periods of maramu, when unusual southern winds from Antartica hit the islands. Though rare, in some years, the maramu can be intense and prolonged. During periods of El Nino and La Nina, weather in the South Pacific might greatly deviate from annual averages. It's very hard to predict and should not affect your planning.
Traveling to French Polynesia during the wet season
As its name suggests, the wet season (December-April) is when most rainfall hits the islands. Unless a proper storm is forecasted, a typical day during the wet season starts with clear skies. In the late morning, clouds form around the island's peaks, and rain begins mid-afternoon, mainly in the interior, until the clouds clear in time for sunset.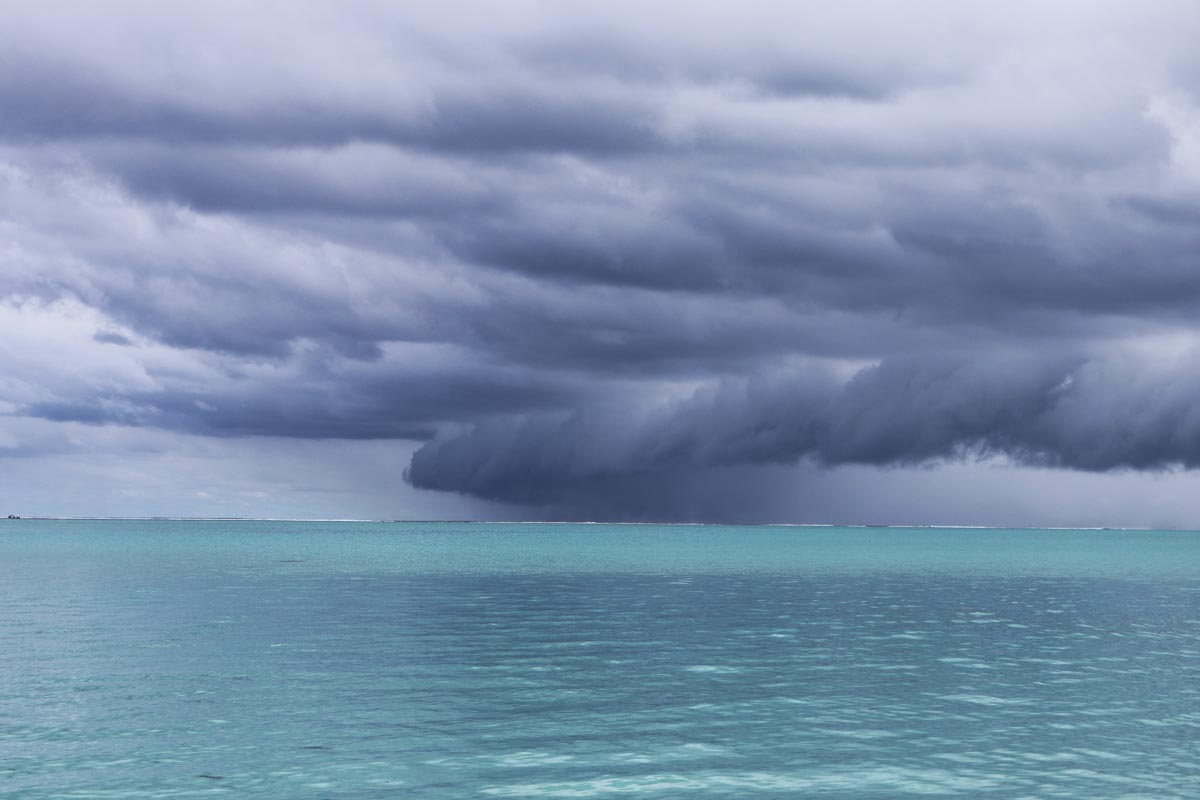 The air during the wet season is moist and humid. In the absence of tradewinds, the lagoons are often beautifully flat. This is particularly impressive on clear days. However, there's nothing to keep mosquitos away apart from repellent. On the plus side, the wet season is the "season of abundance" in French Polynesia. Gardens, markets, and roadside stalls are loaded with your favorite tropical fruits.
Traveling to French Polynesia during the shoulder season
Visiting French Polynesia during the shoulder season (May and November) is also a good time, especially during May. Prices at some resorts are lower, and many tourists are still in their cubicles back home.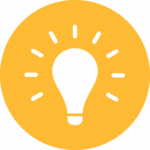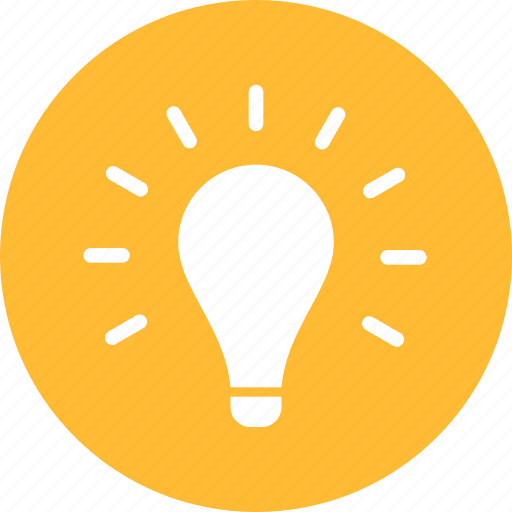 Pro Tip
Being close to the equator and far from Tahiti, the seasons in the Marquesas Islands are relatively opposite to the rest of the territory. You can still visit the archipelago during the general dry season but expect light rain on some days.
Which Island To Visit In French Polynesia?
With 118 islands to choose from, this is the million-dollar question! Your visit almost always begins in Tahiti, but beyond that, it's challenging to know which islands to visit if you truly wish to visit French Polynesia beyond the resort scene.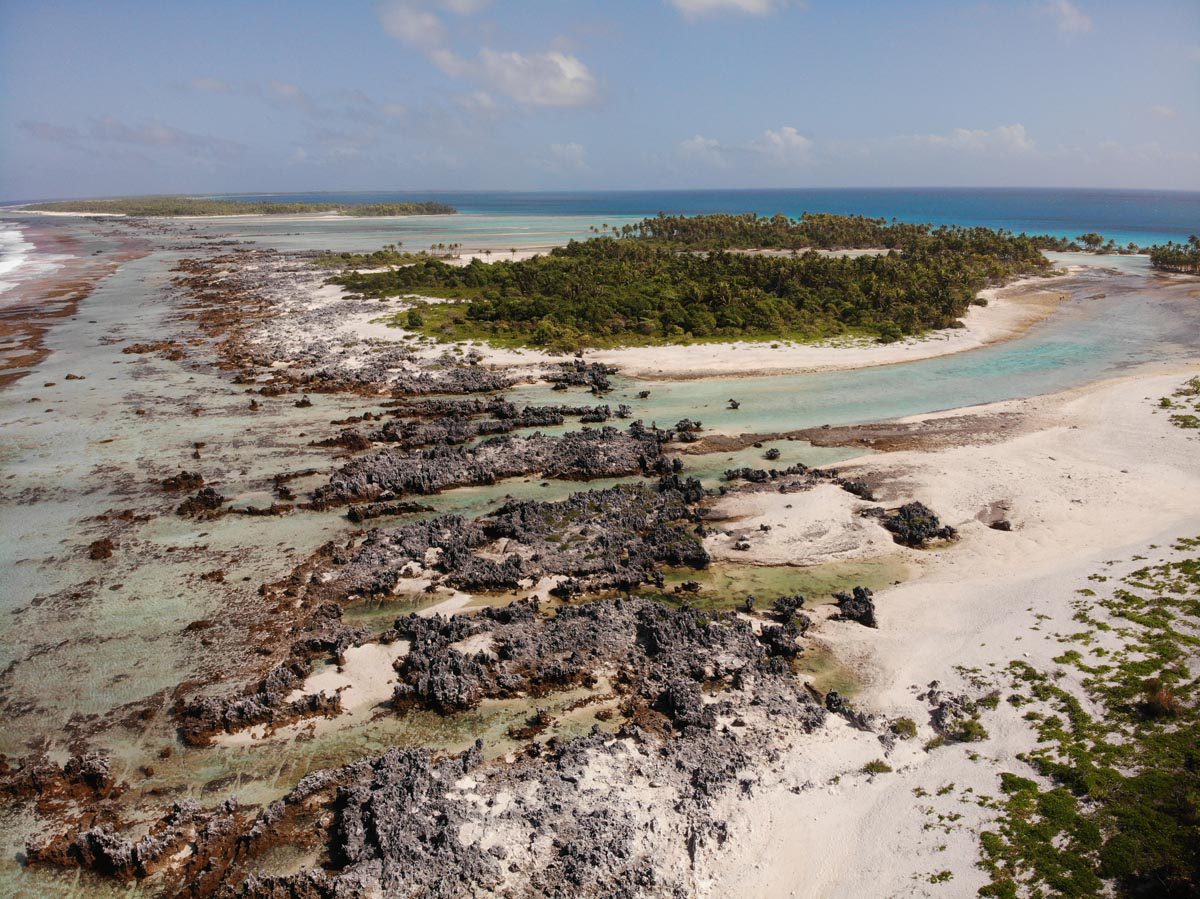 Don't try to fit as many islands as possible in a single visit. Part of the fun is taking it slow and having the state of mind to enjoy the small things. My "rule of thumb" is to spend at least three nights on each island. Do what you can on arrival day or relax, and use the following two full days to explore the island and the lagoon.
Here's my list of the best islands in French Polynesia, and below is a breakdown of the best islands to visit per category.
The Best Islands In French Polynesia For…
Here's a general overview of where to go based on your dreams and preferences:
Markets: Tahiti
Watersports: Tahiti, Moorea, Bora Bora
Luxury: Moorea, Bora Bora, Tahaa, Tetiaroa
Diving: Rangiroa, Fakarava, Tikehau
Hiking: Tahiti, Moorea, Raiatea, Nuku Hiva, Hiva Oa, Ua Pou
Laidback: Moorea, Raiatea, Huahine, Tahaa, Fakarava
Off the beaten track: the Marquesas Islands, Huahine, Maupiti, Fakarava, Tahaa, the Gambier Islands, the Austral Islands
Top 10 Islands video
Here's a video summarizing my list of the best islands in French Polynesia. You might need to disable your ad blocker for the video to load.
How Long Do You Need In French Polynesia?
French Polynesia spans a vast distance, and If you've already come this far, take your time. Considering my three-night minimum on any given island, a week to 10 days would be the absolute minimum. From my experience consulting and crafting itineraries to French Polynesia since 2016, anything between 2-3 weeks is optimal. This allows you to visit multiple islands across at least two archipelagos comfortably.
How To Get To French Polynesia?
Apart from cruises and private yachts, all international flights land in Tahiti. At the time of updating this French Polynesia Travel Guide, direct flights to Papeete operate from Auckland (Air New Zealand and Air Tahiti Nui), Tokyo (Air Tahiti Nui), Los Angeles (Air France, Delta Airlines, and Air Tahiti Nui), the Cook Islands (Air Tahiti/Air Rarotonga), San Francisco (United Airlines and French Bee), and Seattle (Air Tahiti Nui).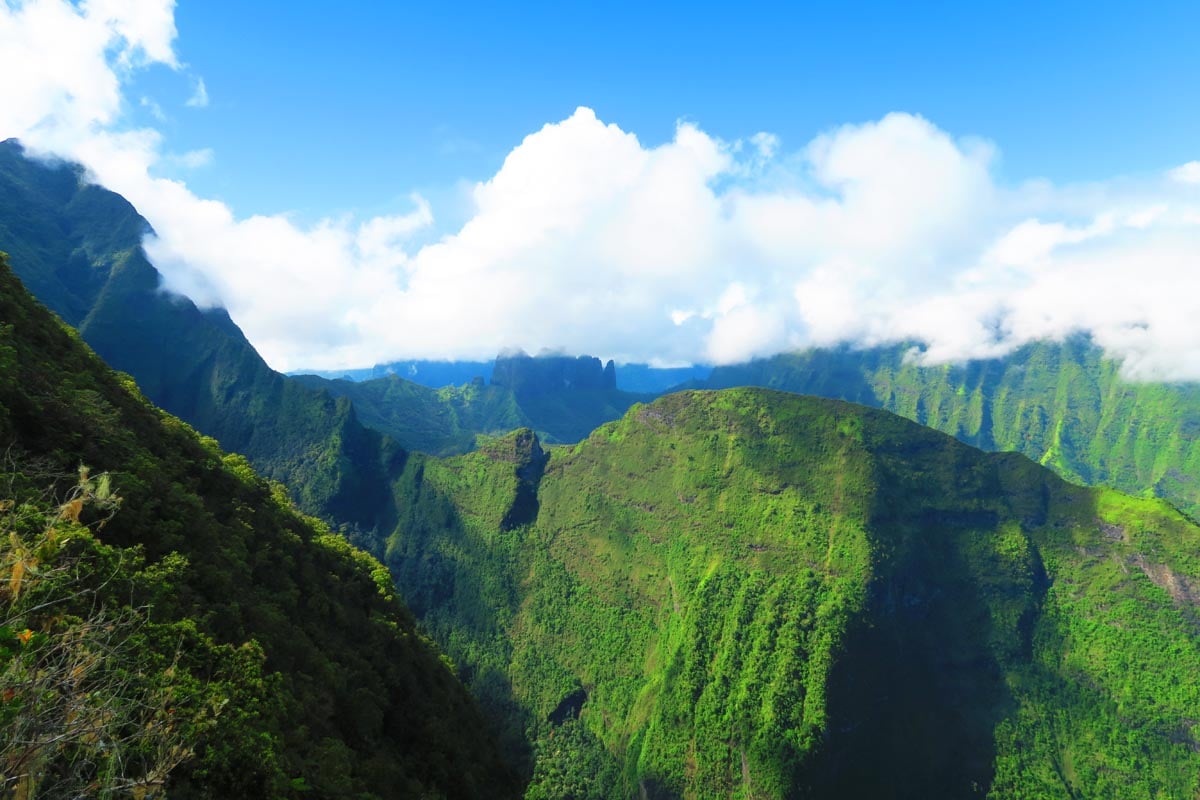 Before the COVID-19 epidemic, LATAM operated a route between Tahiti and Easter Island. There were also plans to launch Fly Coral Way, a new airline focusing on international inter-island travel in the South Pacific. The new airline planned to open a route between Tahiti and Fiji, which never came to fruition but might in the future.
As always in the South Pacific, things can change over time. New routes might open, and existing routes might close.
How Much Does It Cost To Travel In French Polynesia?
Although French Polynesia is not a budget destination, it's a misconception that it's solely a luxury destination. Thanks to increased airline competition, flights to Tahiti are much more affordable than they used to be, especially if you book well in advance. Unless you're planning a luxury vacation, costs in French Polynesia are comparable to or slightly above their equivalent in Western Europe during peak season. Have a look at the detailed cost breakdown of my three-month visit to French Polynesia (2015-2016). I recommend booking your accommodation in advance (see 'Where to stay').
Average Costs
Here's a high level overview of price ranges in Tahiti (based on 2023 prices):
Night in a luxury overwater bungalow: starting from 800$ (low season)
Night in a pension/boutique lodge: 90-300$
Car rental: 60-110$ per day
Scooter rental: 50-70$ per day
Full-day lagoon excursion: 80-130$
Two-tank scuba dive: 100-140$
Beer in a restaurant: 6$
A meal in a local restaurant: 15-30$
Cultural show: 70-120$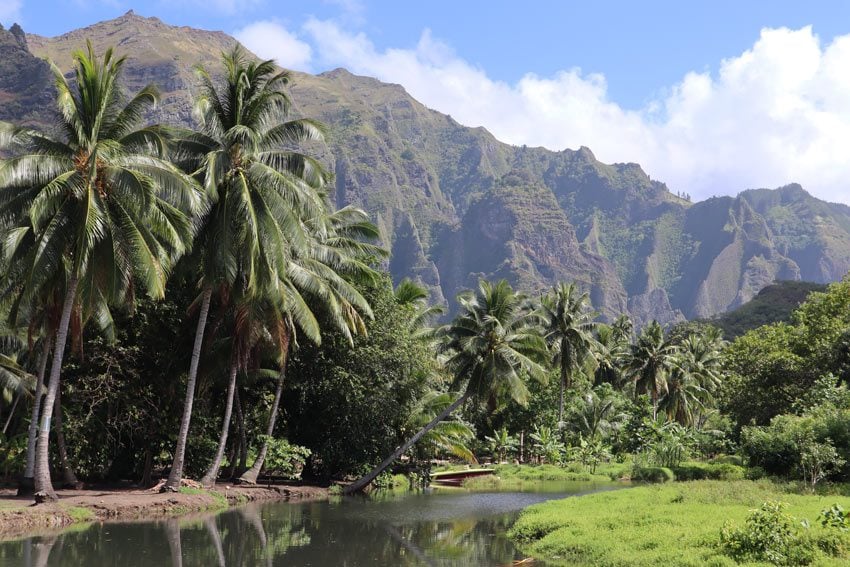 How to island hop in French Polynesia
Moving from island to island in French Polynesia is fun, can be slightly challenging, always breathtaking, sometimes frustrating, or all of the above. If you are taking domestic flights, always grab a window seat to enjoy a scenic flight you'll never forget (there are no assigned seats).
Domestic Flights
Interisland flights are the easiest way to go from one island to the next. The leading domestic airline is Air Tahiti, with a network covering 48 islands that connects more than 90% of the population. Air Tahiti offers several multi-island air passes that significantly reduce the cost of travel. Be sure to pick the right air pass, check that the booking class is adequate regarding luggage restrictions, and read the fine print on the air pass. Newcomer Air Moana currently serves popular islands, with plans to expand its network and offering.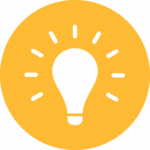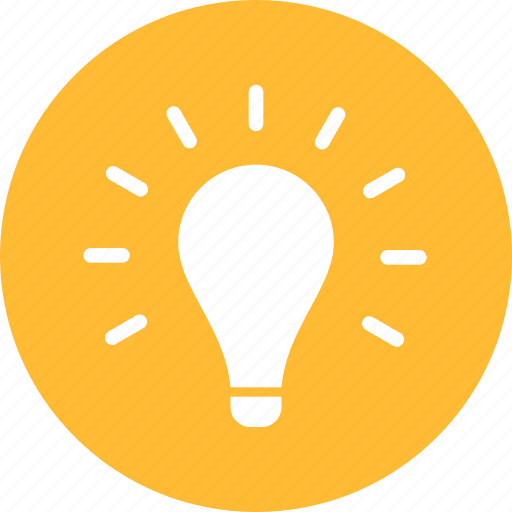 Pro Tip
Divers with their own gear can get an extra 5kg on their checked luggage with Air Tahiti. You might need to show equipment such as a BCD or wet suit when checking in to your flight.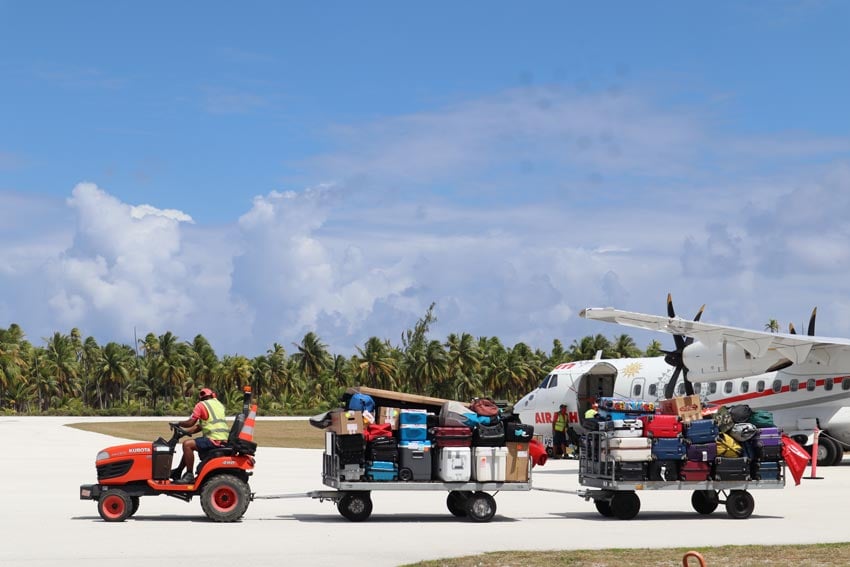 Ferry
Frequently scheduled ferry services connect the islands of Tahiti and Moorea. The Aremiti and Terevau ferries take between 30 and 40 minutes to make the crossing. Ships are quite large, including an onboard cafe and a cargo hold loaded with parked cars and trucks. On Sundays and holidays, service is less frequent, and careful planning is needed.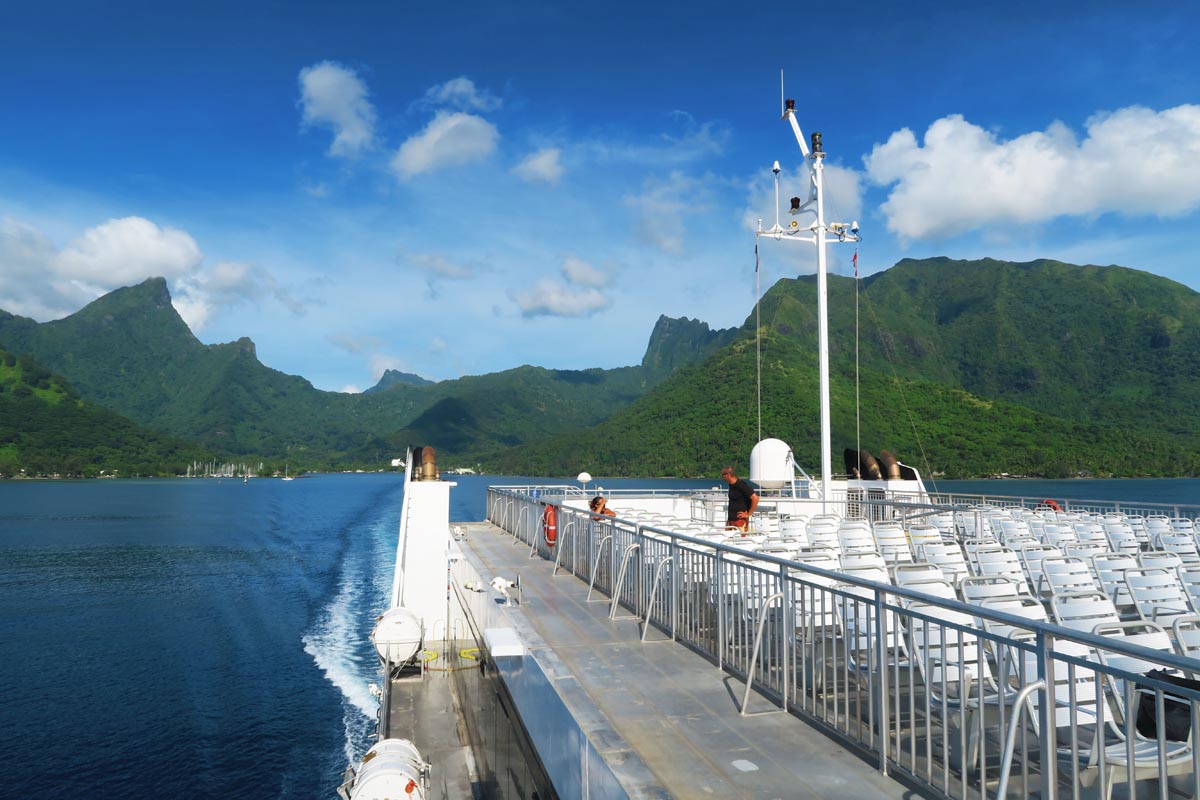 The Apethai Express is a new service that connects Tahiti with most of the Leeward Islands. Departures from Tahiti call in Huahine, Raiatea, Tahaa, and Bora Bora. The journey is long and bumpy when the swell is high, but this is a cost-effective way of island hopping.
Lastly, the Maupiti Express is a much smaller ferry connecting Maupiti with Bora Bora. You might be able to use the Maupiti Express to get to Tahaa and Raiatea from Bora Bora. Information about the Maupiti Express is very scarce. Contact them via email (maupitiexpress@mail.pf) or phone (+689-40676669 or +689-87740240).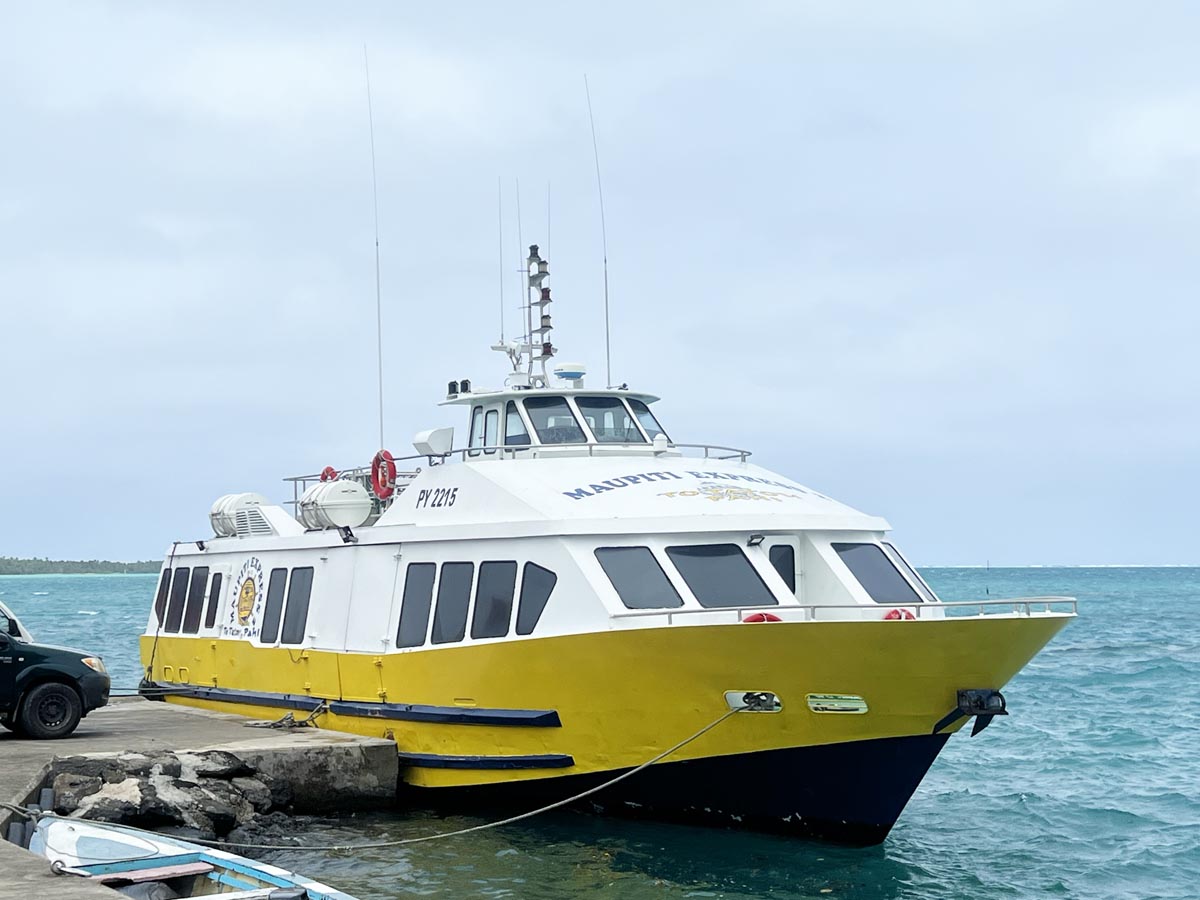 Cruise
Several cruise ships tour the islands of French Polynesia, either commencing travel from Tahiti or arriving from another destination. The most popular regularly scheduled cruises include the Paul Gauguin and the Aranui. While the Paul Gauguin offers cruises to multiple archipelagos, the Aranui mainly focuses on cruises to the distant Marquesas Islands with stops in the Tuamotu Atolls.
Unless you are an avid cruise fan, I recommend planning a land-based tour in French Polynesia. You want to take things at your own pace, sleep on the islands to feel the magic, and not have to share pristine beaches and islands with hundreds of others on a tight schedule. On the plus side, cruises in French Polynesia are a comfortable way of seeing many islands on a single trip. The ships also bring you to islands that have no airports.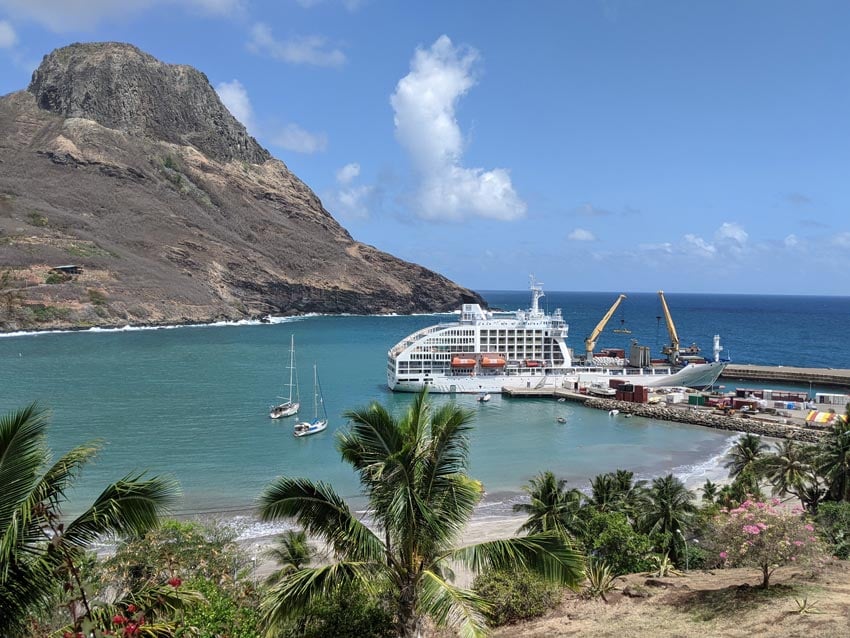 Cargo Ships & Yachts
All inhabited islands are serviced by cargo ships, which theoretically means you can hop on the ship and hop to distant islands for a fraction of the cost. In reality, if you want to use cargo ships to get around, you'll need to be very flexible with your time and do a lot of research. Speaking French will also come a long way.
Using a yacht to get around is more realistic. Research specific websites or social media groups to join as a crew member. To "properly" cruise around the islands on a chartered yacht, search the likes of Tahiti Yacht Charter or Dream Charter Yacht. Note that due to the vast distances, itineraries are usually limited to within a specific archipelago, mainly the Society and Tuamotu Islands.
How to get around the islands of French Polynesia
Tahiti is the only island with public transportation that can get you to various parts of the island. However, in the outer islands, there are hardly such options. In Moorea, you might be able to get to and from the ferry, but there's very little to speak of on all other islands. Most islands are too big to be explored by bicycle or foot, apart from the likes of Bora Bora, Maupiti, and parts of Tikehau and Rangiroa.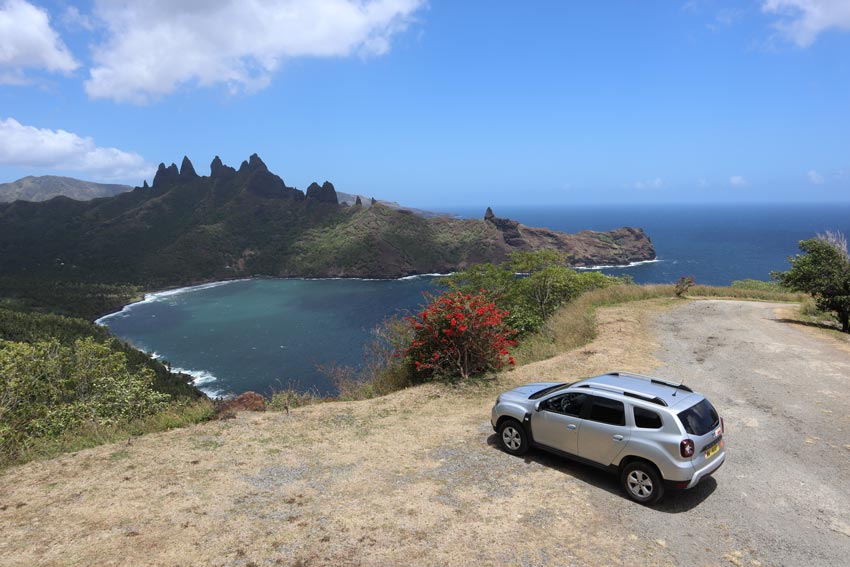 The best way of getting around the islands is by renting a car or a scooter. French Polynesia drives on the right side, and road conditions are very good for the most part. Some areas require a 4X4, but a regular vehicle or scooter should generally suffice. The price for a single-day rental ranges between 7,500-10,000 XPF for a manual car. Scooters are about 30% cheaper, and automatic cars are about 30% higher if available. There is no need for a special scooter license in French Polynesia.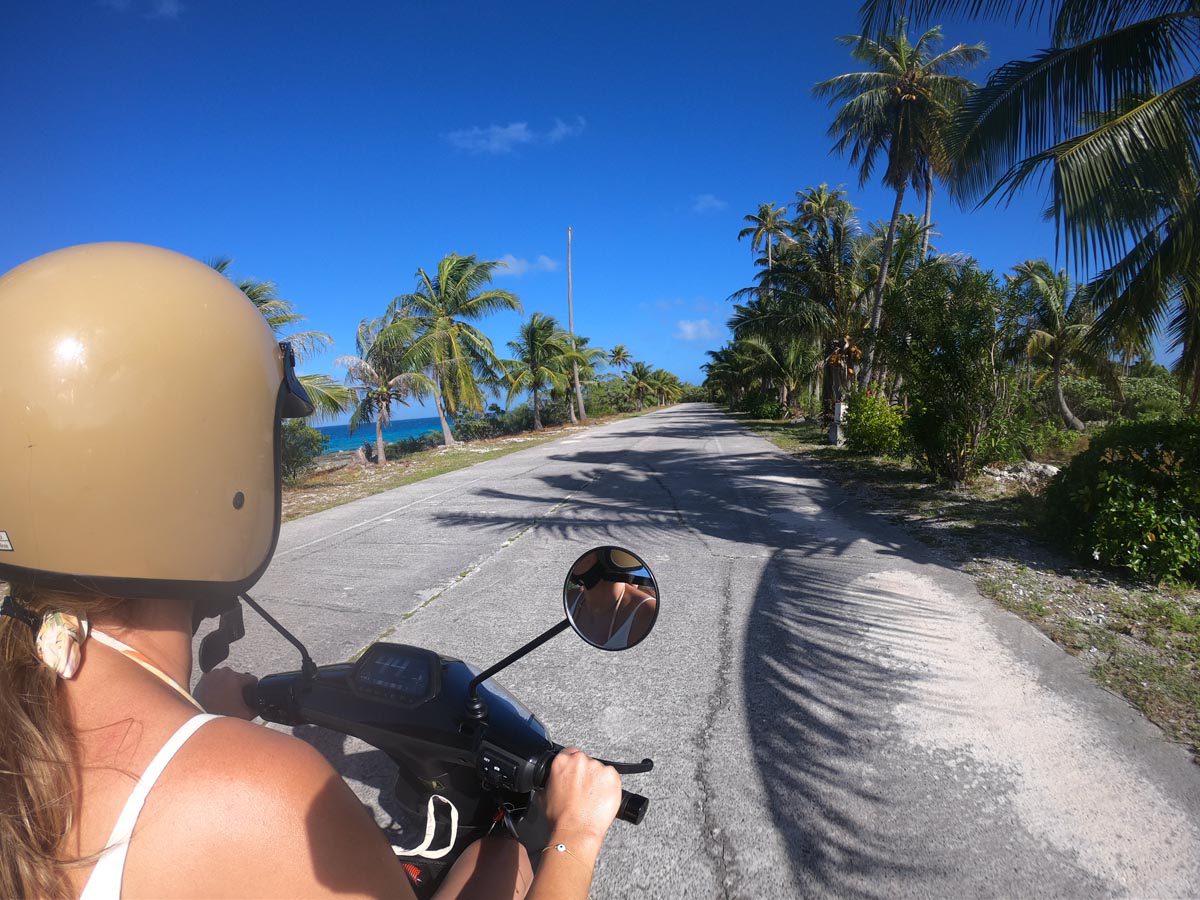 Some pensions and all resorts offer free bicycle use. If charging a fee, the price of renting a bicycle in French Polynesia ranges between 1,500-2,500 XPF per day. Electric bicycles are also available for rent on some islands.
Lastly, guided tours bring you to all points of interest on a given island. Tours range from half-day to full-day tours. Apart from more sightseeing, full-day tours usually include a very generous lunch served in a dream location. If you opt for half-day island tours, join morning tours as there's usually less cloud cover.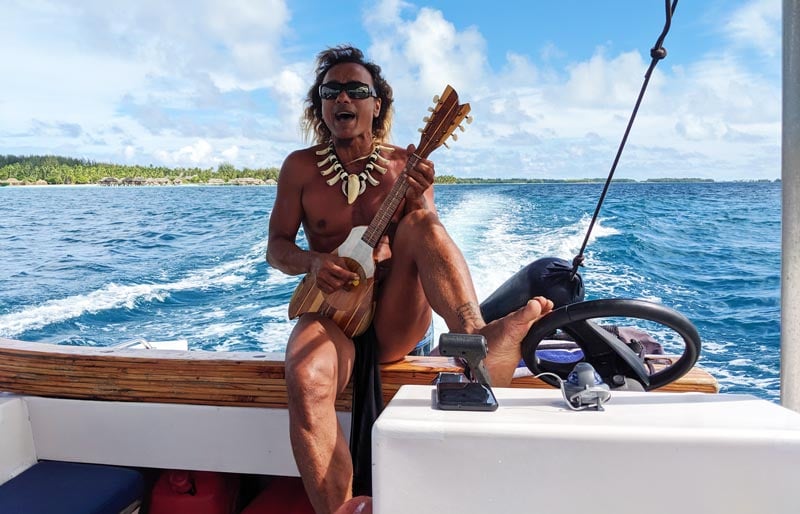 Your First Day on the Island
Unless you're staying at a resort, I strongly recommend packing something to eat on arrival day to a new island. This is especially true if you are not staying near a main village or traveling on a Sunday. You never know how far the closest restaurant or shop will be and whether it's open. If you're staying at a pension, your hosts will likely not offer meals apart from breakfast and dinner.
Where To Stay In French Polynesia?
Even though the overwater bungalow was invented in French Polynesia in the 1960s, the territory has various accommodation types.
Luxury resorts
For decades, French Polynesia was branded as a luxury destination, drawing luxury seekers and honeymooners. Resorts range from four to five stars, and while most are located on the popular islands of Tahiti, Moorea, and Bora Bora, you'll also find them in unexpected places such as Rangiroa and Tikehau. Some resorts only offer overwater bungalows, but most offer a mix of luxury rooms, beach bungalows, and overwater bungalows. Most resorts welcome children. In case you're wondering, French Polynesia's top resort is The Brando Resort on Tetiaroa Atoll.
Hotels
Apart from Papeete's "proper" urban hotels, the hotel scene on the outer islands is very limited. On such islands, hotels are essentially "three-star" resorts. They are a great way to sleep comfortably with some of the resort-scene vibe minus the luxury resort price tag.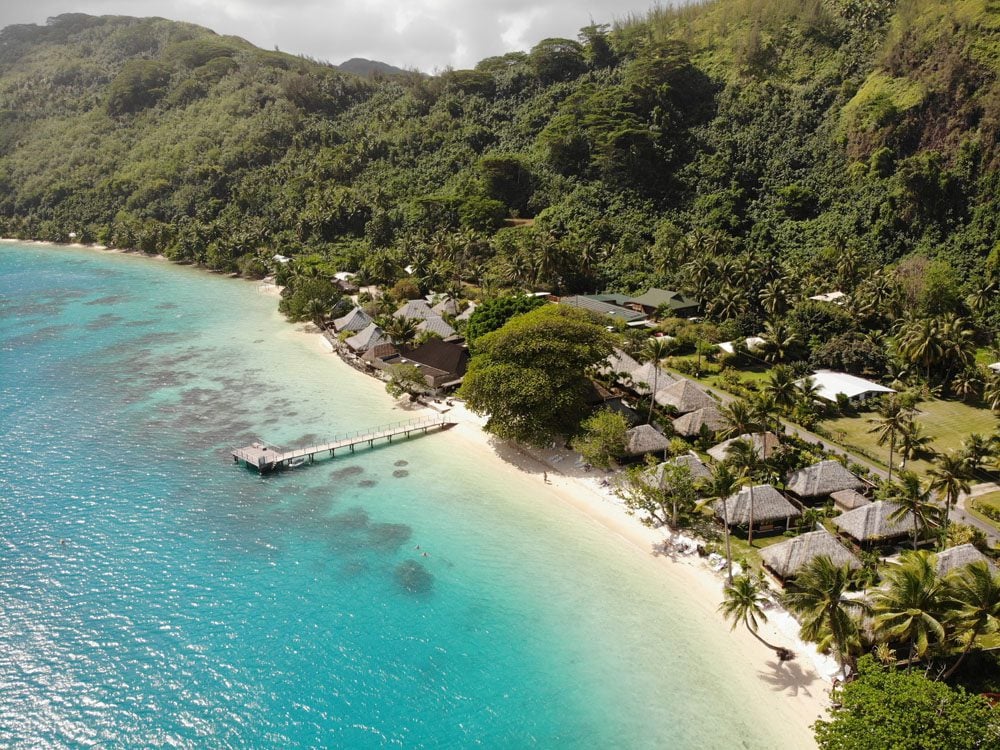 Pensions
Think of pensions as bed & breakfasts. Pensions are small family-owned businesses that range from super small and simple to boutique-style small hotels. Except for Tahiti, Bora, and Moorea, most pensions on the outer islands offer a half-board stay. This means that breakfast and dinner are included in the price. Meals are dined in communal style, and the homecooked dishes are delicious. Staying at a pension is a cost-effective way of traveling in French Polynesia, as well as a means to meet like-minded travelers and locals.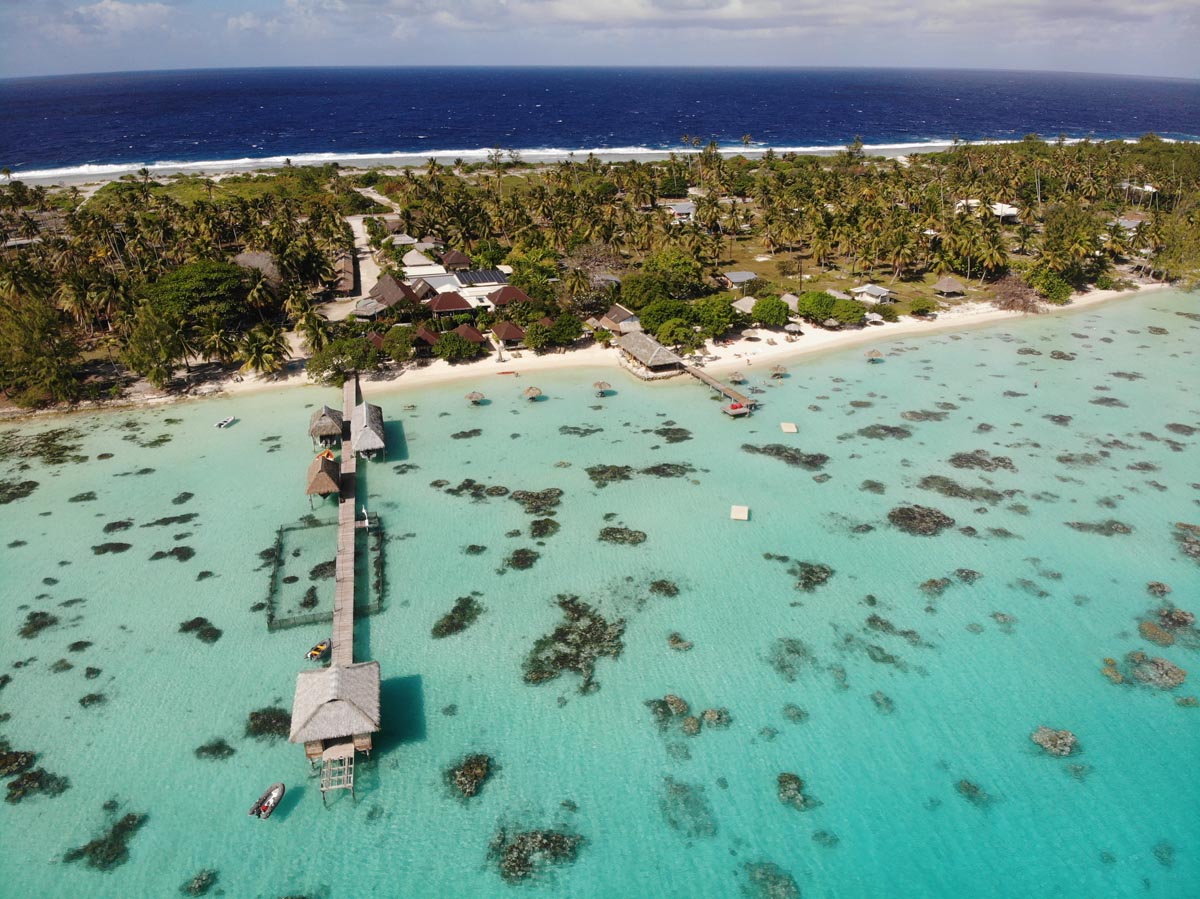 Airbnb & Vacation Rentals
You'll find dream-looking villas and vacation rentals on many islands in French Polynesia on sites such as VRBO. As with the case of Airbnb, it's essential to read the fine print and the reviews. For example, it's important to understand which fees are added to the bill and which deposits must be made to secure the booking. More importantly, double-check the location. Is it accessible to some of the services you'll need on the island? As with pensions, owners might ask you to wire a refundable deposit to secure the booking. This is not an uncommon practice in French Polynesia.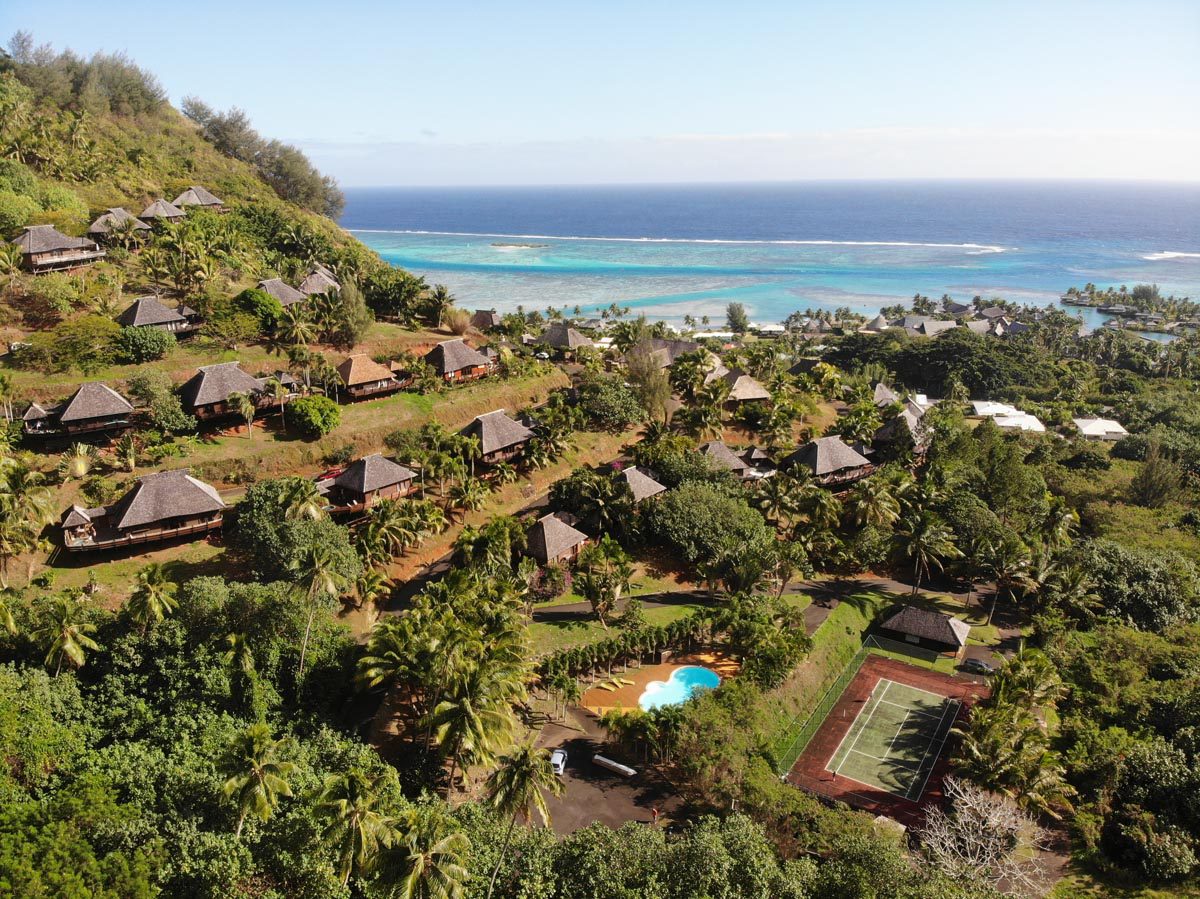 Camping, Couchsurfing & Volunteering
Camping sites exist on some islands but not on all. Have a look at specific island guides on this website for detailed information. There are many Couchsurfing hosts in French Polynesia, primarily in Tahiti and Moorea. If you're traveling alone, flexible, and don't mind sleeping on someone's couch – this could be a good option for a night or two. Sites such as Workaway.info list volunteering opportunities even on South Pacific Islands. I used the site to find a long-term opportunity on the Big Island in Hawaii.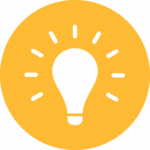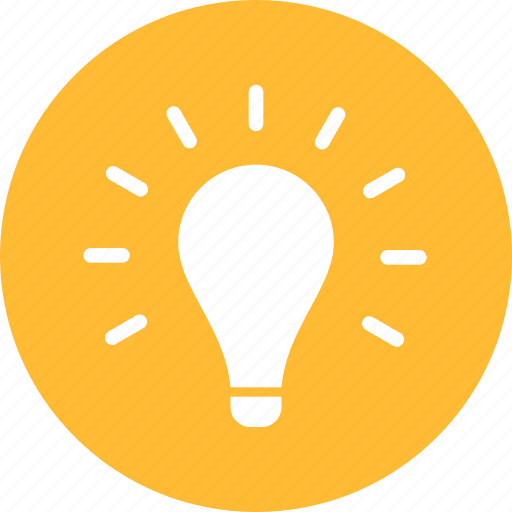 Tips for Choosing the Right Accommodation
Try to book your accommodations as early as possible. This is especially true if you're visiting during peak periods, such as the "dry season (June-October) and local school holidays, a time when families domestic travel.
This is an even greater issue if you plan to stay at pensions or lodges, where supply is limited and demand is often high. There's less of a challenge if you're planning to stay at resorts, but even islands with the highest supply of rooms such as Bora Bora often experience high occupancy periods.
If you're not planning to rent a vehicle for your entire stay, check if the accommodation is close to food options. There is no public transportation on the islands, and while some pension owners might drive you to grab dinner or buy some food – you don't want to be stuck.
Entry Requirements
Most visitors receive a three-month tourist visa upon arrival in Tahiti. In some cases, you might even be able to extend that (lucky you). Check out Visa HQ for more details about your specific nationality. It is essential that your passport is valid for at least six months and that you can show an onward flight ticket when asked.
Languages
The official languages are French & Tahitian – one of the most beautifully sounding languages I've come across. Marquesan is spoken in the remote Marquesas Islands, and all other archipelagos also have their dialect. English is widely spoken at some pensions, dive centers, hotels, and resorts – though you will have a much easier time traveling in French Polynesia if you speak a bit of French. I recommend downloading French-English translation on Google Translate to your phone for offline use.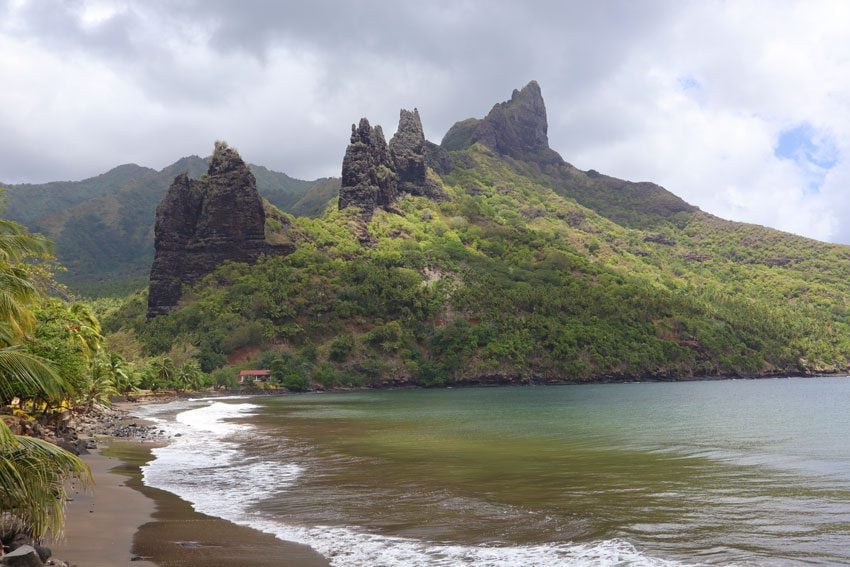 What To Pack For French Polynesia?
French Polynesia is a tropical destination, so I recommend packing clothes that dry quickly and keep moisture (a.k.a sweat) out. Check out the X Days In Y Packing List for recommendations on travel gear.
If you're traveling during the wet season (Nov-April), the weather will be extremely humid and often wet. This is also the peak of the mosquito season, so I recommend packing lots of good repellent and a wall-mounted electric mosquito repellent for the night. If you're traveling in the dry season (June-October), prepare for breezy weather at times.
I recommend bringing your own mask and snorkel (and fins only if you have space), and reef shoes. On the hygiene front, always have some alcogel with you, even on full-day tours that include a picnic lunch. Despite the positive change during COVID, most of French Polynesia's public toilets are again devoid of soap.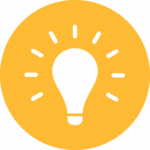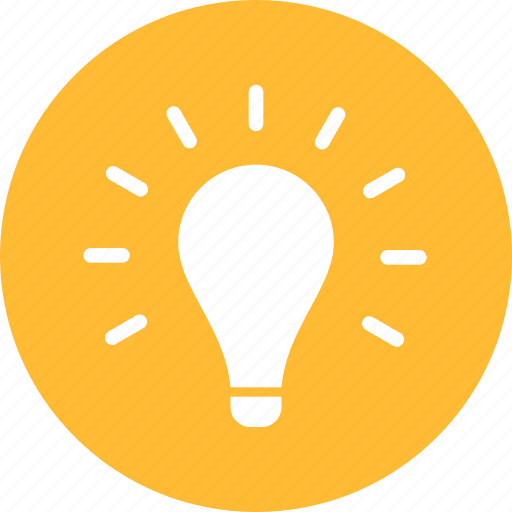 Pro Tip
Take note of the domestic airline's baggage allowance and size restrictions for carry on luggage. Each ticket class has its checked luggage allownace. If you are scuba diving with your own gear, Air Tahiti awards an extra 5kg on checked baggage.
How do you save on costs in French Polynesia?
Apart from the usual travel tips of eating local and using public transportation (where available), here are specific tips for saving on costs in French Polynesia.
How To Save On Costs?
Here are a few basic tips on how to reduce the cost of a trip to Tahiti:
Low/shoulder season: though more humid and with a higher chance of rain, traveling off-season in Tahiti is less expensive by about 25-30%.
Resorts: reduce the number of nights spent at a luxury resort and/or in an overwater bungalow, book well ahead of time to enjoy reduced rates, stay in the same resort chain on multiple islands to unlock possible discounts.
Accommodation: stay in family-owned pensions that range from simple stays to boutique-style accommodations. Rates are often based on a half-board stay, including both breakfast and dinner.
Car rental: rates are lower on manual cars (vs automatic gear) and for multi-day rentals.
Interisland flights: purchase air passes that include the islands you wish to visit.
Scuba diving: if you're planning to dive on multiple occasions and in multiple islands, a dive pass is recommended.
Excursions: some land-based excursions and most lagoon-based excursions offer a cheaper half-day itinerary. The half-day tour will usually not include a picnic lunch and perhaps (but not always) less sightseeing.
Food: eat in local snacks (simple local restaurants) during the day and in roulottes (food trucks) in the evening. You can also stay in self-catering accommodations and cook your own meals.
Money
French Polynesia uses the Pacific Franc (abbreviated as XPF, CFP, or simply F). The currency is fixed against the Euro (currently €1 = 119F). Unlike other South Pacific destinations, credit cards are widely used in French Polynesia and do not incur an additional surcharge. ATMs are readily available, but some may have daily/weekly withdrawal limits. Also, note that some islands do not have ATMs and are cash-only.
It's always a good idea to carry some Euros or US Dollars for an emergency. Local businesses usually exchange USD at 100F per $1. Before visiting, inquire with your bank/credit card company how much fees you will pay on cash withdrawals and point-of-sale use. Since the local currency is not in global demand, these fees can be high and can add up.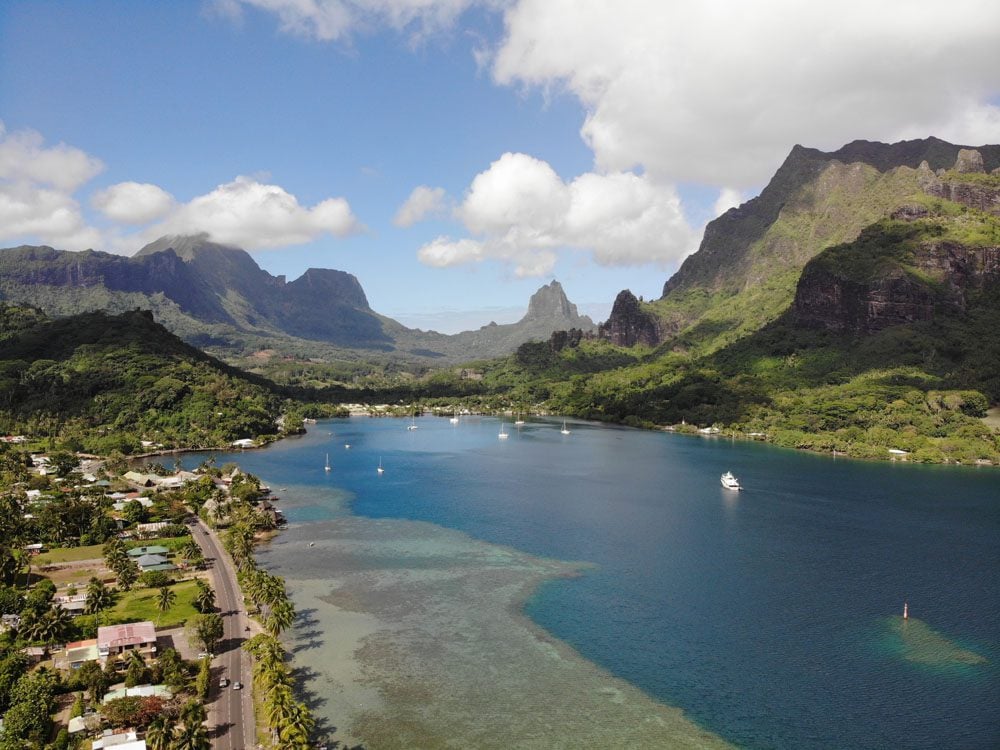 Exchanging Money In Tahiti
You might be able to purchase Pacific Francs in selected countries. If not, withdrawing cash at an ATM is the easiest way to get local currency in Tahiti. You can do this at the airport upon arrival or at almost any ATM on the island. However, if you need to exchange money, you have a few options:
Exchanging money at the airport
Apart from an ATM, there's a foreign currency exchange booth at the arrivals hall. The maximum amount you can exchange is decent, and there's a small flat fee. You can also change your remaining Pacific Francs before your outgoing flight home. That said, the booth only operates three hours before international departures and is closed on Sundays.
At the resort or hotel
If you're staying at a resort, you should be able to exchange USD and EUR at the going exchange rate, which is a pretty comfortable deal. The only catch is that you're limited to about 200€/$ per room per day. Most establishments don't charge a fee, but high-end resorts do. Hotels might exchange foreign currency, but checking in advance is best.
Other Options
Banque de Tahiti operates an automatic foreign exchange machine at their branch just beyond the Vaima shopping center. The advantages of using it are that it's in operation all the time (like an ATM), fees are low, and there appears to be a much higher daily limit. No ID is required, but the machine might be out of order and in no hurry to be fixed. Some travel agents in Papeete will exchange large sums of cash for a small fee.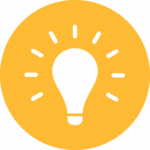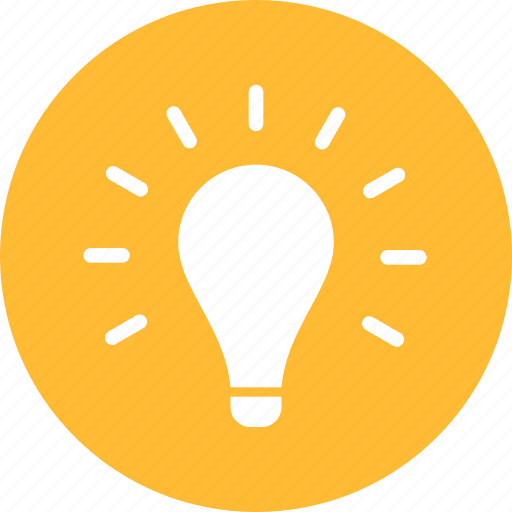 Pro Tip
Currently, it's NOT possible for tourists to exchange foreign currency in banks. This policy was put in place during the COVID epidemic and has yet to be lifted.
Tipping In French Polynesia
Tipping in French Polynesia is not customary nor required. Tour guides and taxi drivers will rarely solicit tips from customers. However, if you're staying at a hotel or a resort, your bill includes a line for adding a tip. You don't need to add 15-20% unless you want to. The equivalent of up to 10% should be more than enough.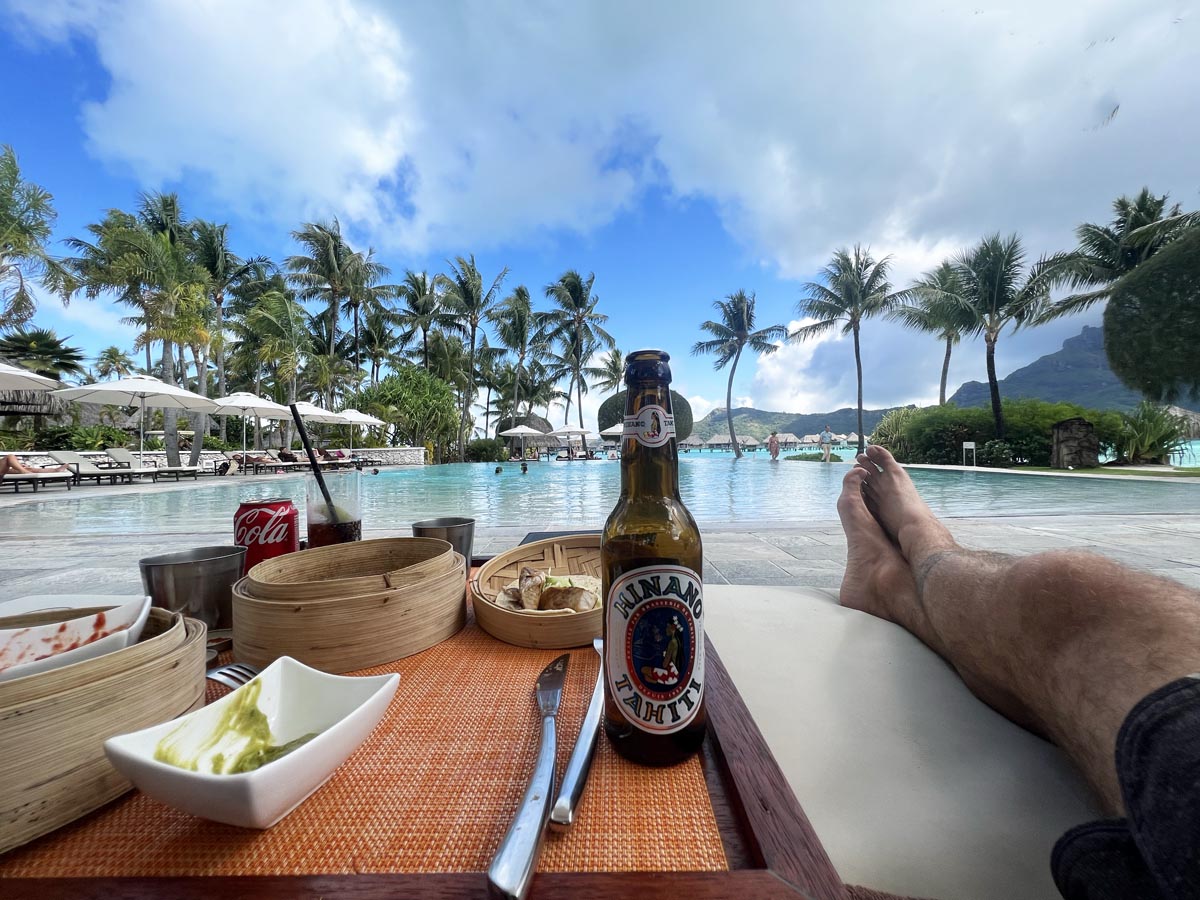 Food In French Polynesia
Food in French Polynesia is the best in the South Pacific! Though imports are expensive (chicken, beef, wine, cheese, certain fruits & vegetables), there's plenty of local food to enjoy. With white or red tuna as common as the local baguette and plenty of tropical fruit in season, eating local is the best way to experience French Polynesia!
Snacks
Snacks are simple local restaurants in French Polynesia. They are usually open for lunch and are cash only. Moreover, if you arrive too late, they might not have anything left on the menu. You'll find snacks that specialize in different types of food, but, for the most part, they offer delicious local dishes for a sit-down meal or to go. The portions are big and the price reasonable. Some snacks also offer baguette sandwiches (called casse croute) to go.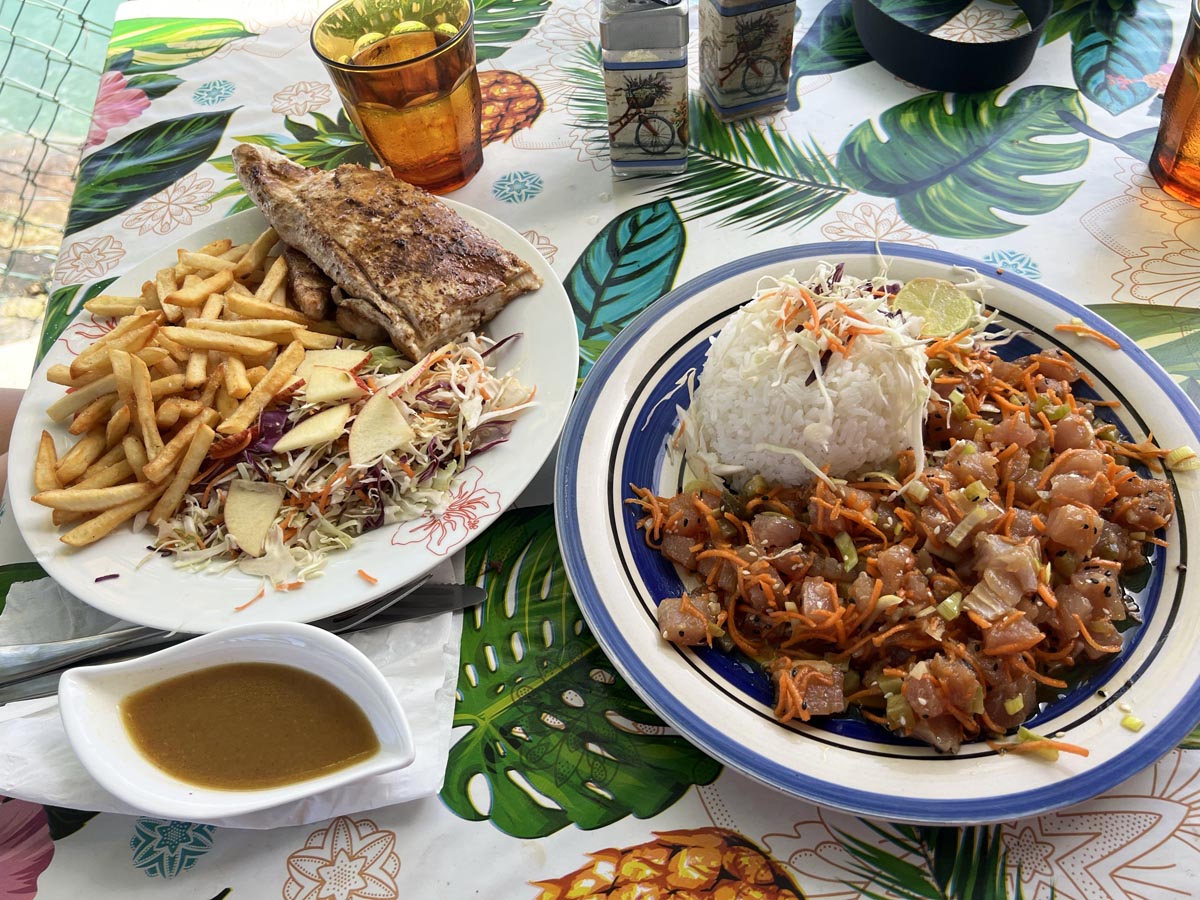 Markets & Shops
The biggest municipal market is in Papeete, followed by Utorua in Raiatea. Beyond the two, the outer islands often host tiny outdoor markets on specific days. Every major island has at least one proper supermarket and small, usually Chinese-owned, grocery shops. The proper supermarkets might surprise with their variety, but the grocery shops are a different story.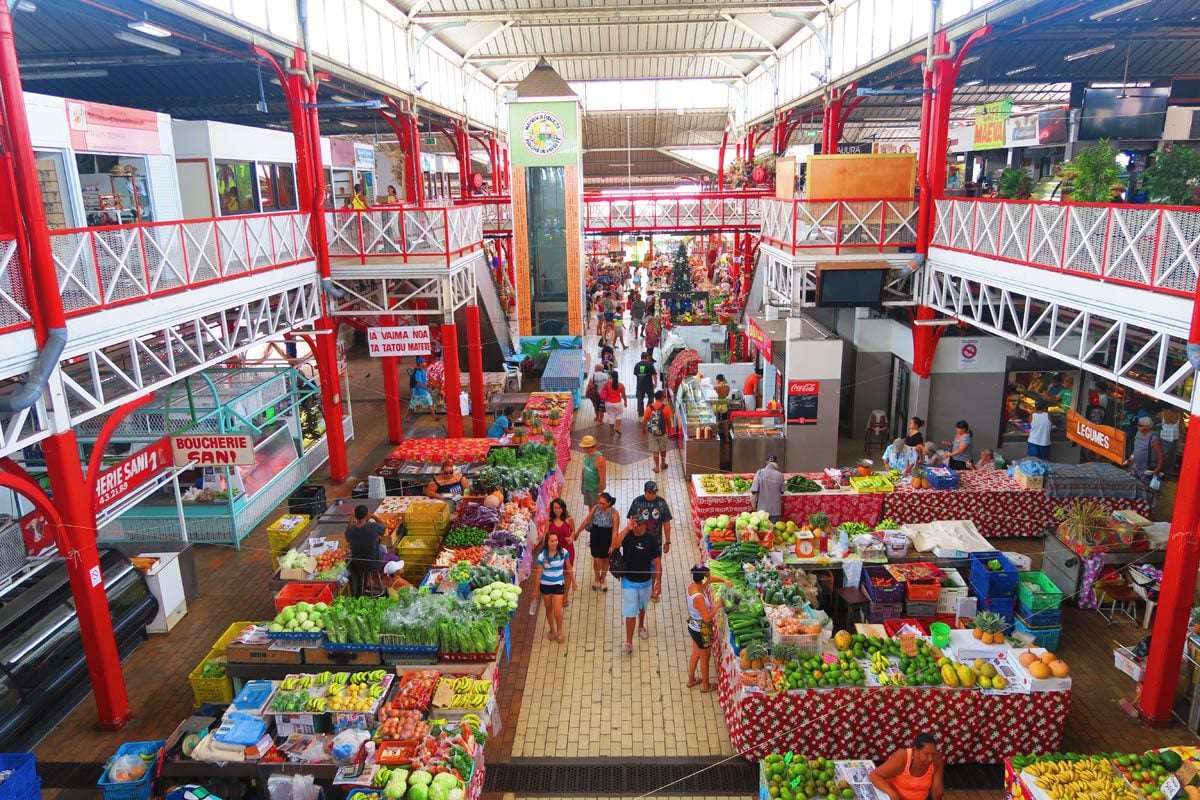 Roadside stalls
You'll come across roadside stalls on some islands, mainly in Moorea and Tahiti. These are manned by families and sell anything from freshly caught fish to fruit and vegetables. Some also sell Polynesian and BBQ dishes.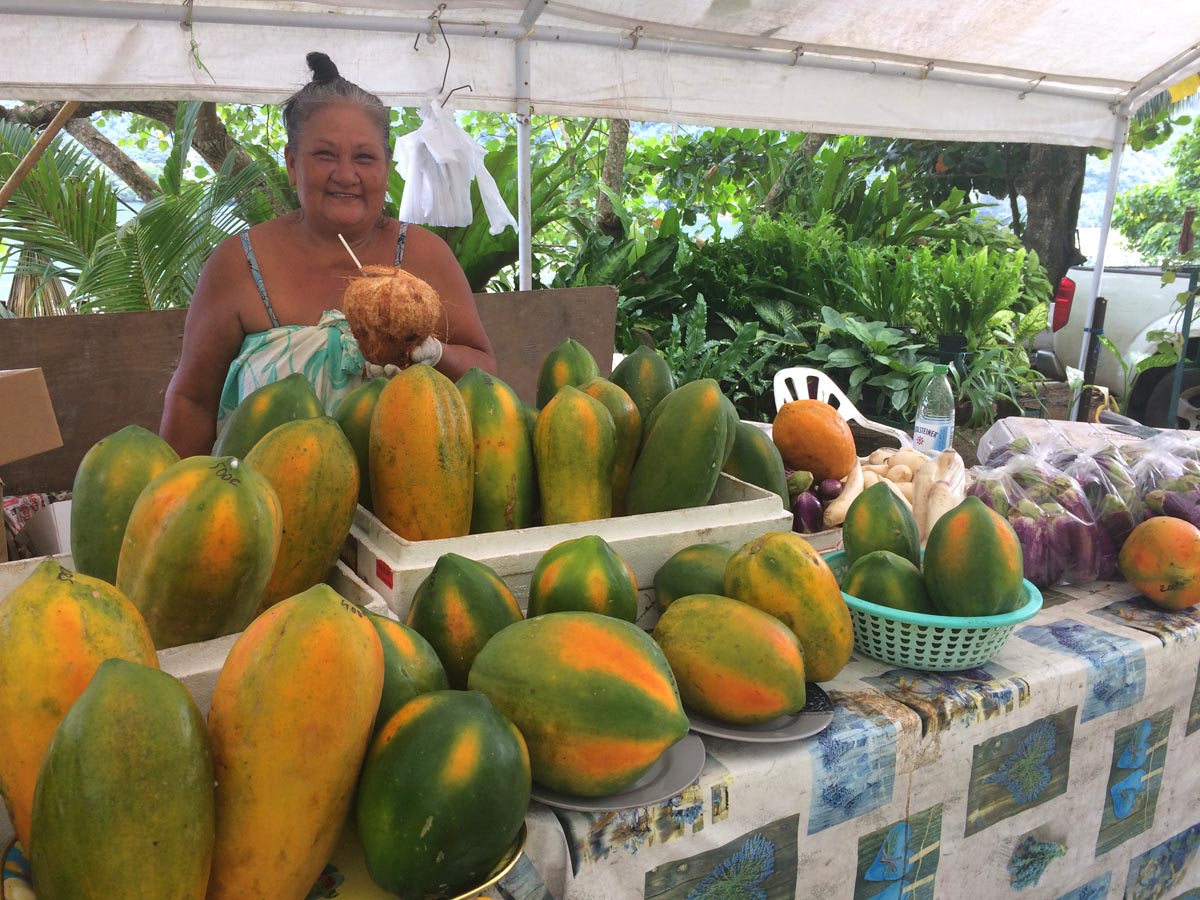 Food trucks
Polynesians love to eat out at night. Known locally as roulottes, food trucks open up in every town when the sun goes down in a designated spot (usually around 6 pm). The most famous roulottes are in Place Vaiete in Papeete. Each roulotte has its specialty: Tahitian food, Chinese, crepes, etc. – and the food is plentiful, delicious, and always accompanied by baguette slices. The best way to know if a roulotte is 'clean' is if locals are eating there.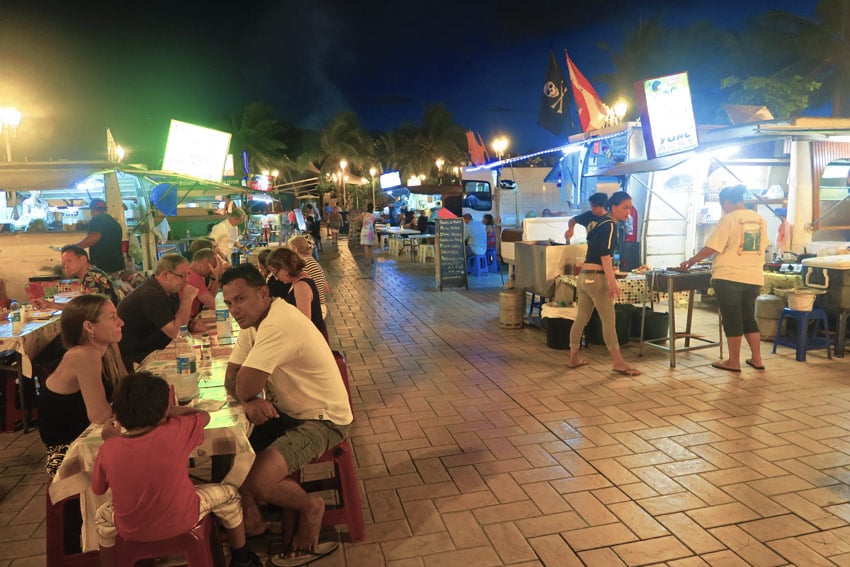 Pensions
Pensions are essentially family-owned bed and breakfasts, though, beyond Tahiti and Moorea, pensions usually include dinner. While breakfasts are generally simple, dinners can be pretty extravagant. All meals are dined communal style.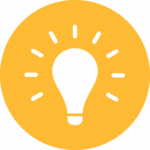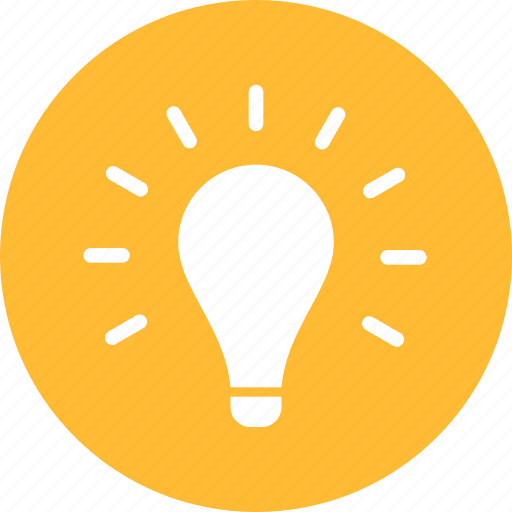 Pro Tip
Some pension owners do not respond well to dietary restrictions. The reason behind this usually stems from their inability to cater to your demand or the extra work it entails. My advice is to let them far in advance, do this in a very apologetic and polite manner, and understand that you might have to compromise or bring with you supplements. For example, on our honeymoon in French Polynesia, we brought small packets of soy milk that has a long shelf life.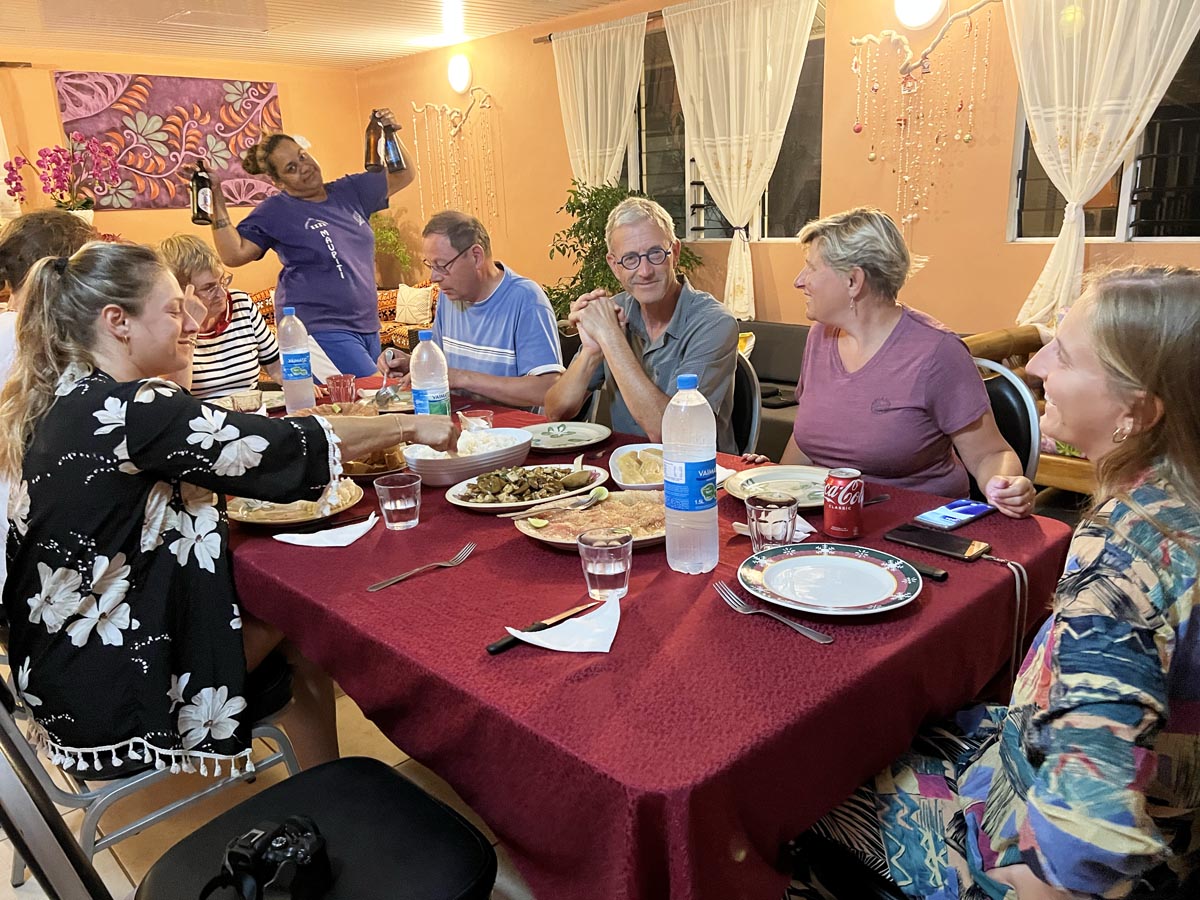 Recommended Activities In French Polynesia
I can't blame you if your primary motivation for visiting French Polynesia is to relax on one of its top beaches. However, the islands are so diverse and beautiful that it would be a shame not to explore them.
Below is a high-level overview of the activities to consider per archipelago. Sometimes, you can rent a car or a scooter and circle the island at your own pace. The only downside here is that exploring with a local guide unlocks a deep layer beyond what your eyes see or the plaque reads. When it comes to hiking, some trails must be conquered with the help of a guide for safety reasons.
Island and lagoon tours are usually offered on a half-day or a full-day basis. The difference, apart from the price and the duration, is that full-day tours typically include a picnic lunch in a dream spot. If you opt for half-day tours, go for morning departures, as skies are usually much clearer than in the afternoon.
Recommended activities per island group: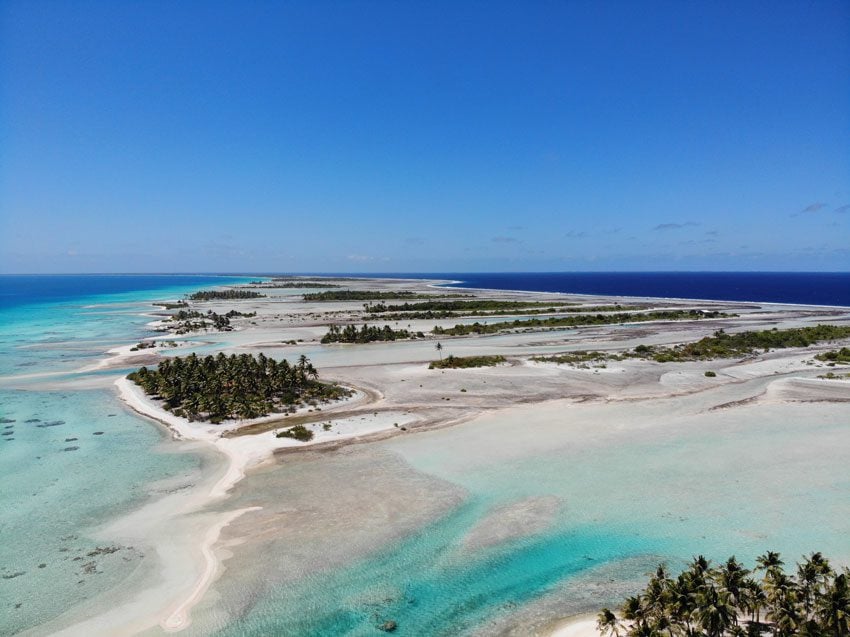 Scuba Diving In French Polynesia
French Polynesia is among the world's top scuba diving destinations. The best islands for scuba diving in French Polynesia are in the Tuamotu Atolls, such as Rangiroa, Fakarava, and Tikehau. These atolls boast healthy marine ecosystems and thrilling drift dives.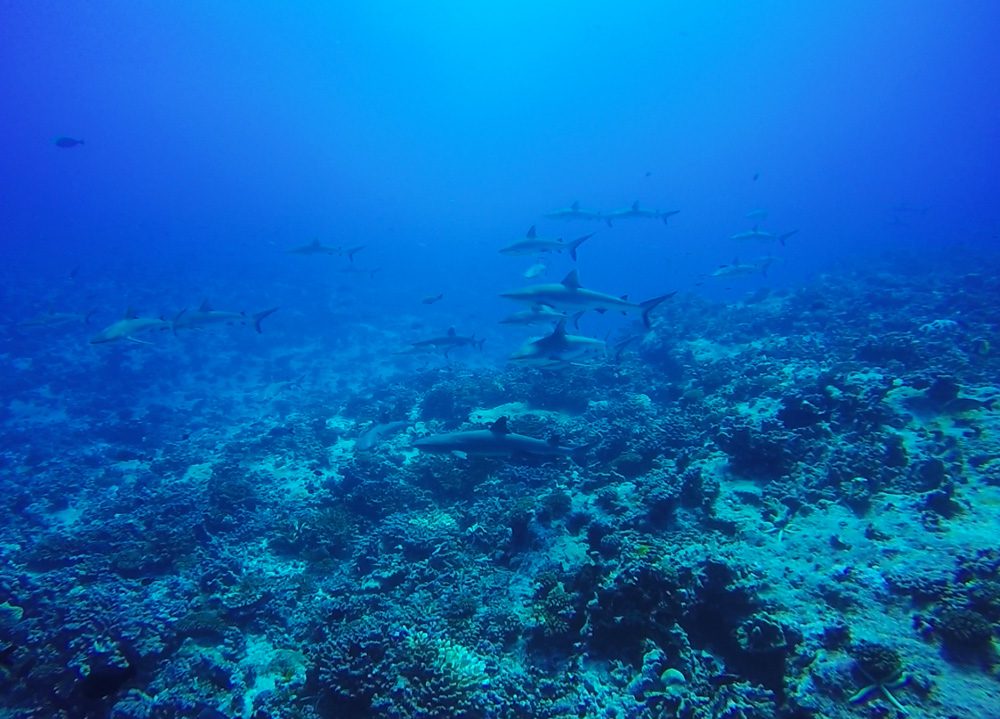 Next in line are the Society Islands, where most visitors spend their entire vacation. There is scuba diving on every island in the archipelago, and you can expect to encounter a variety of shark species, manta rays, and sea turtles to go along with hard coral. Lastly, in the Marquesas Islands, there are no barrier reefs. The visibility isn't as clear as in other archipelagos, but the diving is sensational. You'll usually encounter giant manta rays, dolphins, and large sharks.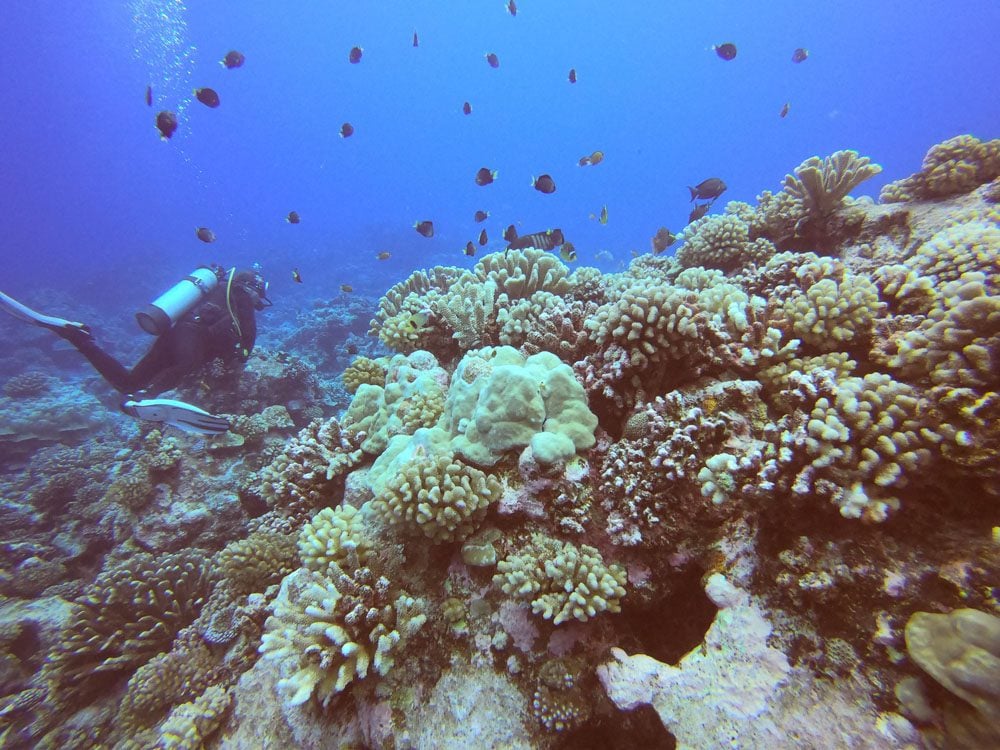 Tips for Scuba Diving in French Polynesia
Diving multiple times and perhaps on multiple islands? Consider purchasing the Te Moana Pass or the Top Dive Pass. The former consists of independently-owned dive centers on various islands while the latter is branded as a "luxury" dive center with multiple branches and free Nitrox. Multiple divers can usually share the same dive pass.
If you're traveling during peak tourist season and local school holidays, book your dives in advance or be faced with the possibility of no free spots during your time on the islands.
Check that the dive center offers free or paid transfers from your accommodation.
If you're flying with your scuba diving gear and on an Air Tahiti flight, you might get an extra 5kg of allowance on your checked luggage.
I strongly recommend to get your certification at home so you can enjoy proper dives in French Polynesia. A CMAS certification is the best but advanced PADI and SSI certifications are adequate.
The lagoons of French Polynesia are a great place to try your first dive. Most dive centers offer introductory dives (bapteme).
Safety tips for traveling in french polynesia
French Polynesia is one of the friendliest and safest travel destinations. That said, there are always things to look out for.
Animal & marine life dangers
Dengue fever & Chikungunya: there are cases reported each year. There's not much you can do once ill, so it's best always to use mosquito repellent as a preventative measure.
Sandflies: known locally as nono, sandflies are common on some of the beaches in the Marquesas Islands. They're hard to spot and leave tiny bites that itch for days. Always ask locals if the beach you're heading to is nono-free. It's best to purchase citron-scented monoi oil. Apply a thick layer if hanging out at the beach; the nono cannot bite.
Ciguatera: This can be caused by eating infected lagoon fish. It sometimes happens during windless periods in the wet season. Always ask the locals if it's safe to eat a specific fish. Fish found outside the lagoon (tuna, mahi-mahi, etc.) are almost always safe to eat.
Leptospirosis is usually caused by eating food contaminated by pig or rat urine. Always wash fruits & vegetables – even if you just picked them off the tree.
Stonefish: these well-camouflaged fish can leave a painful mark. I always entered the water with waterproof sandals except on absolutely sandy beaches.
Dogs: nearly every Tahitian household has at least one dog whose job is to protect the property. Be very careful when entering driveways to ask for directions. If you see a pack of dogs coming to check you out, just walk away quickly and confidently. Threatening with a rock or a coconut branch can help to solve the issue quickly.
Coral: if coral cuts you, clean with alcohol and apply anti-inflammatory cream. Coral infections can be nasty and spread to the bones.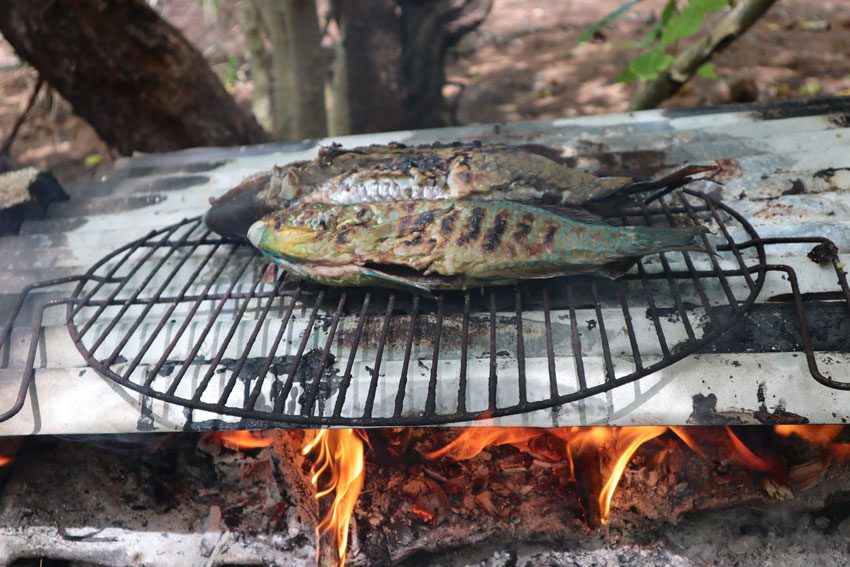 Weather & Hygiene
Cyclones: rarely hit French Polynesia, but their impact is sometimes felt between November and April. Weather forecasts in French Polynesia are notoriously unreliable except for cyclones. Check Meteo France or Windguru for updates.
Water quality: tap water is usually safe to drink in Tahiti & Moorea, but it's always worth double-checking. Rainwater is traditionally collected in tanks and pumped to the taps on the outer islands. Some places treat or filter the rainwater, but it's not always the case, and you may need to buy bottled water. The rule of thumb is always to ask.
Hygiene: always have some alcogel with you, as public restrooms rarely have soap. Bring it along even on tours that include a picnic lunch.
Personal safety
Alcohol-related violence: Tahitians enjoy drinking alcohol in large crowds, especially on weekends. If you see a group drinking by the beach, smile straight and walk away. 'Friendly' violence might break out after too many beers, and you don't want to be around for that.
Papeete: The big city is relatively safe, but give or take a few areas at night that you don't want to venture into. Inquire with your hotel and avoid it.
Theft: rarely happens, but I have heard of such cases on the beach and inside accommodations. Never leave your things unguarded or unlocked at the beach; lock your door at night.
Driving at night: most island roads are not (well) lit at night, and there might be many potholes you cannot see in real time. Add to that the danger of drunk driving (especially on weekends) – so nighttime is not when you want to do any heavy driving.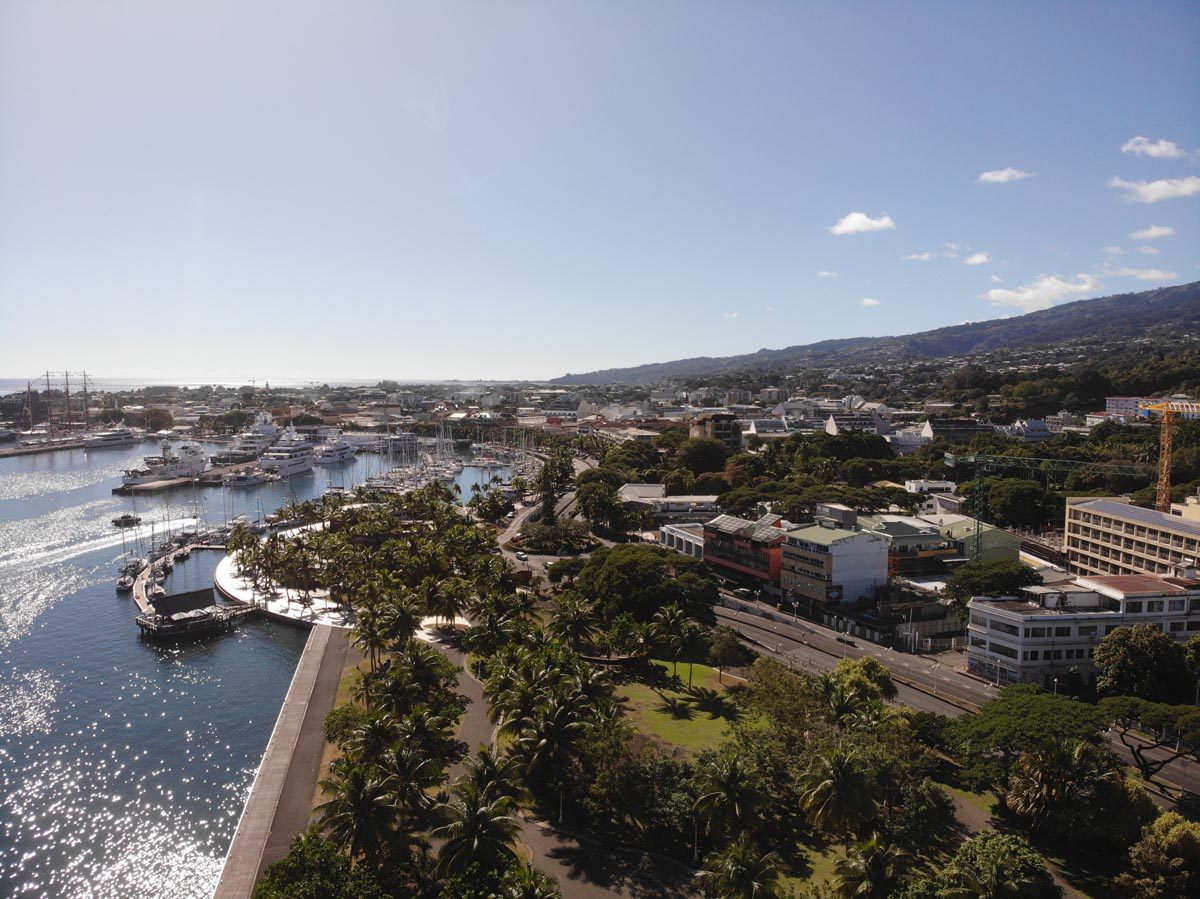 Required Vaccinations for French Polynesia
There are no general mandatory travel vaccinations for French Polynesia. However, the government of French Polynesia has recently instituted a mandatory yellow fever vaccination for travelers from South America or those who have traveled to Africa in recent months. Check the CDC website for up-to-date information.
Travel Insurance
Especially on a visit like this, ensure you have sufficient travel insurance, such as travel insurance plans created by World Nomads. Check that your plan is adequate for some or all of the following scenarios.
Diving

: if you are

diving, you must have special insurance coverage in case of an accident.
Flights: Though Air Tahiti flights are pretty reliable, many things can go wrong with inter-island flights – especially delays due to bad weather, for which Air Tahiti will not take responsibility. Special travel insurance may cover the costs of missing that international flight connection, boat transfer,

or even a booked hotel room.

Lost or Stolen electronics

: if you're carrying a laptop, camera, GoPro, etc. – consider purchasing insurance if those are lost or stolen. There are cases of stolen items from the beach and even from within your room (see 'theft' in the previous section for additional tips).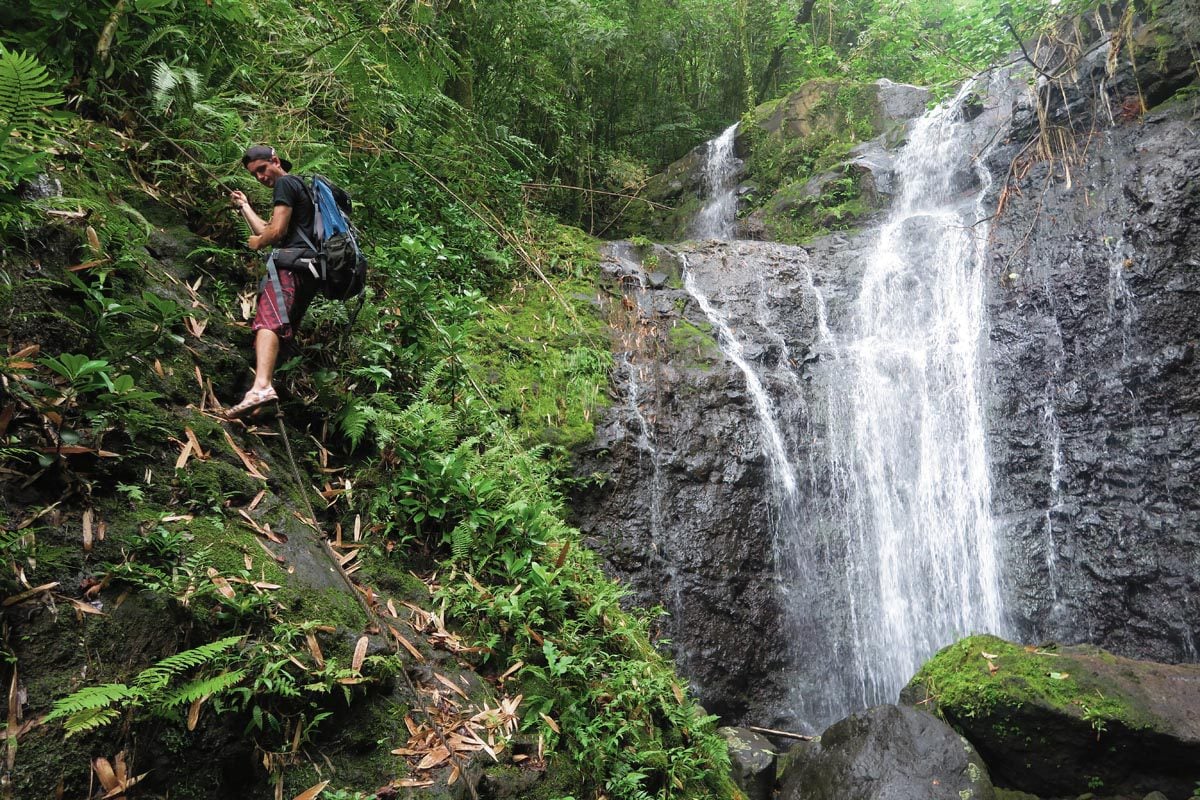 WiFi in French Polynesia
Unlike other South Pacific destinations, French Polynesia has adequate internet coverage, considering how remote some islands are. Some islands even have a fiber Internet connection. Free WiFi is almost always available in hotels, resorts, and family-owned pensions. However, a strong connection may only be available in the common areas. I stayed at several five-star luxury resorts, and getting anything done over WiFi apart from emails and text messages was tough.
Mobile Data in French Polynesia
Check if your mobile carrier offers roaming plans in French Polynesia. If your carrier does not use the Vini network, you'll only have coverage on major islands, such as Tahiti, Moorea, Raiatea, and Bora Bora. At time of updating this French Polynesia travel guide, mobile coverage by the alternative Vodafone network is still limited. I recommend purchasing the Vini Travel Card to stay connected and use it as a WiFi hotspot. Vini has excellent reception and data coverage on all islands. You can buy the Vini Travel Card from various island retailers or at the Avis booth in Tahiti's airport.
Making Phone Calls
This is a bit tricky. First, you need to know if you're calling a landline, a Vini, or a Vodafone subscriber. For landlines – add (40) before the number for Vini (87) and Vodafone (89). The country code is +689, but there is no need to enter that if calling locally.
What To Buy In French Polynesia?
Make sure there's enough room in your luggage because there will be many exotic things you want to bring back home from French Polynesia. Here are a few items to consider.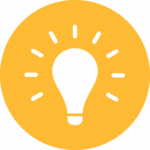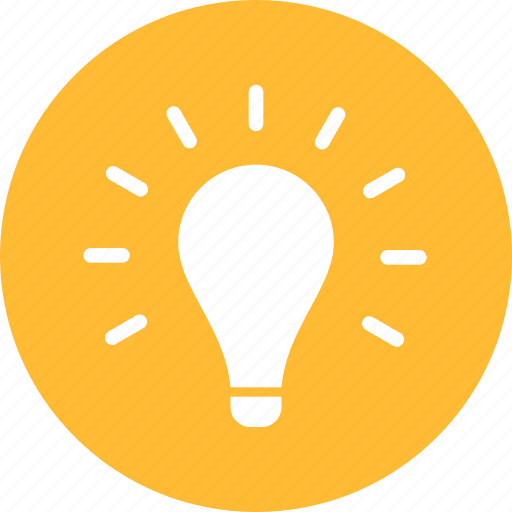 Pro Tip
Bargaining is not customary in any South Pacific island nation. Prices are always marked on every item. You may 'ask for a special price' if buying large quantities.
Crafts
Wood, bone, and stone carvings are the bread and butter of artists from the Marquesas Islands. If you're not heading there, look for crafts from the remote archipelago in souvenir shops or Papeete's market. Just make sure you're not buying imports.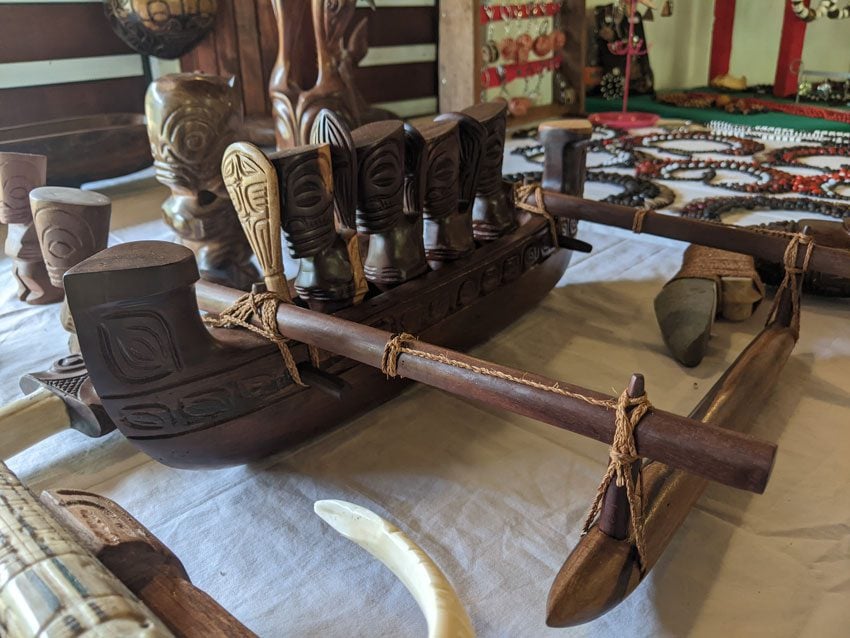 Black pearls
The exquisite Tahitian black pearl is the ultimate souvenir from paradise. Surprisingly, Tahiti is the best place to buy pearls in French Polynesia, not the pearl farms. There is greater competition in Tahiti, and the best pearls are shipped from the pearl farms to the big island. We purchased black pearls at the Tahiti Pearl Market in Papeete at a friend's recommendation. Here's a good guide to help you choose the right pearl.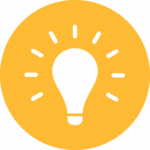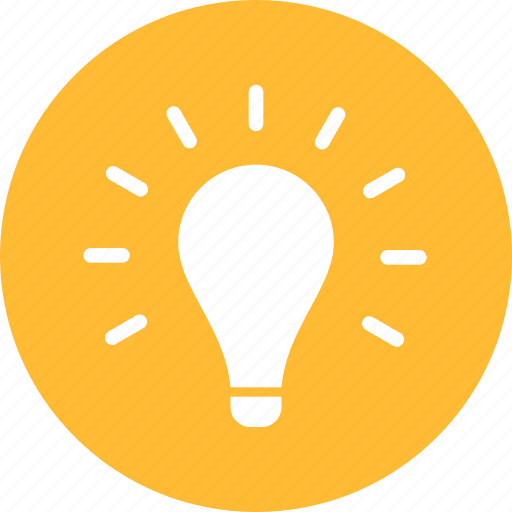 Pro Tip
Purchases of 300€ or more qualify for a tax refund directly at the merchant. Bring your passport with you.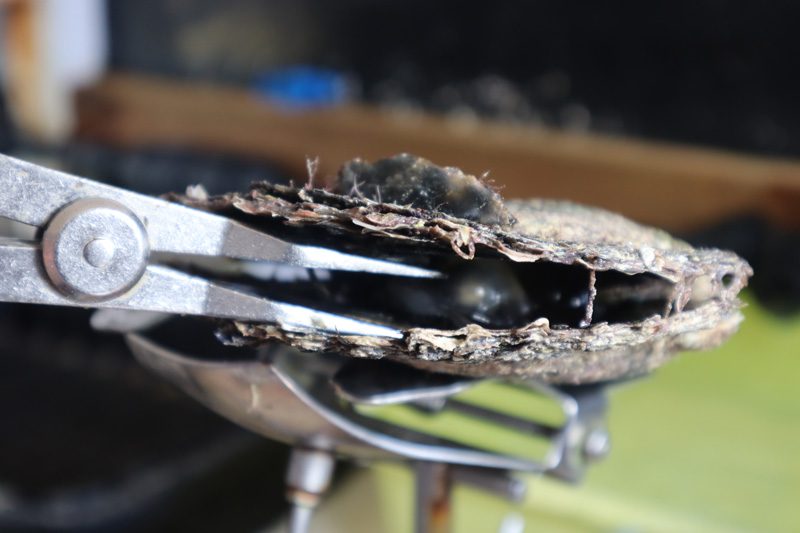 Monoi products
Heavinly-scented monoi oil is made from gardenia petals and coconut oils. You can use it as an after-sun lotion, mosquito repellant, and even on hair. Spinoffs include monoi-infused soaps, shampoos, and other cosmetic products. Supermarkets are the best places to buy simple monoi products. Note that monoi oil solidifies below 20 degrees Celsius, but a quick reheat will return it to liquid form.
Vanilla & Jam
Some of the world's best vanilla is produced in French Polynesia. The best vanilla is cultivated on the island of Tahaa, and you can buy some on every vanilla farm tour. If you are not visiting Tahaa, the Papeete Market is your best option. Being the second most expensive spice (after saffron), vanilla is a pricey souvenir. Since you cannot import fresh fruit back home, consider buying delicious jams to remind you of French Polynesia's sweetness. My favorite is the Manutea brand and its guava jam.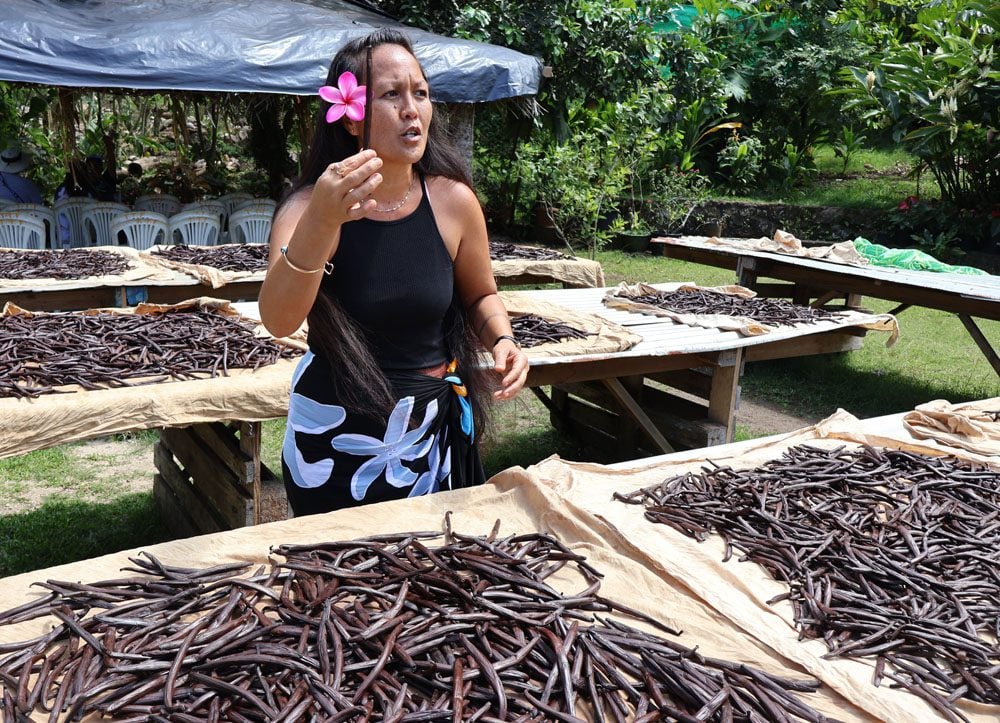 Clothing
Papeete is the best place for authentic island fashions. Head to the Hinano Flagship Store or the surf shops on Avenue du General de Gaulle for men's and women's casual clothing and Boutique Taravana for women's modern island fashions. If you're going to hit the beach, you need a sarong. Locally known as pareo, Polynesian sarongs are not only something to lie on but they can be manipulated into an infinite array of clothing items.
Music & prints
Tahitian is one of the most beautiful languages you'll come across. Purchase some contemporary and classic CDs in Papeete. Lastly, head to Gallery Winkler to see and purchase clave prints. Though I've heard he's never been to Tahiti (yet), Reunion Island-based Clave makes beautiful prints of various scenes from the islands.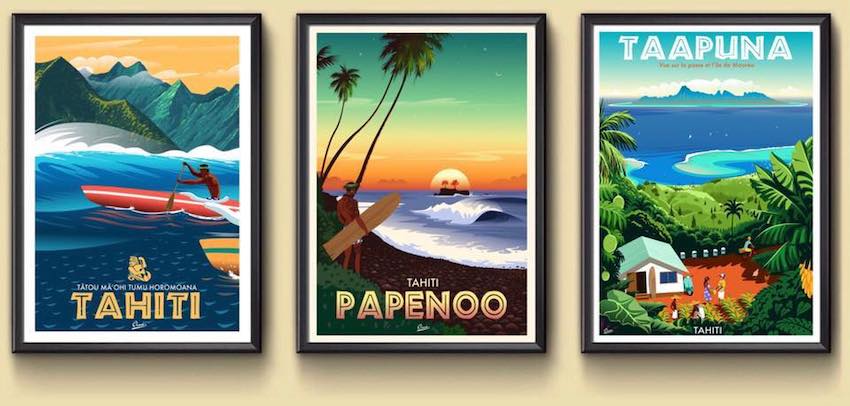 Getting a Tattoo in Tahiti & French Polynesia
Did you know that the word tattoo originates from the Tahitian word tatau, which means to tap? Polynesians did not invent tattooing, but they have certainly mastered the art. Tattoos are a part of everyday life. Getting a tattoo in French Polynesia is a great idea, but you must plan if you want the best. Here are a few tips:
You don't need to know the exact details of your tattoo. A good artist will translate your desires and wishlist into traditional Polynesian motifs. A good artist will meet you before the session to understand what you want to get and to have some time to think about it.
Marquesan islanders are considered excellent tattoo artists, and Marquesan motifs are trendy.
Plan to get your tattoo on the last day(s) of your visit because you must protect your fresh tattoo from the elements.
The best place to get a tattoo is in Tahiti, as you'll find a wide selection of top-notch artists and generally reasonable prices. However, every island will meet your demand.
The price of a tattoo is determined by the time it takes to complete. Payment is hourly (usually in cash), and tourists should expect to pay between $100-150 per hour. A medium-sized tattoo should take 2-4 hours to complete.
I highly recommend booking your tattoo in advance. The best artists might be fully booked when you want to get yours.
It might be possible to get a traditional tattoo, like in the old days. In fact, it doesn't hurt that much. I got one tattoo in the traditional way (see below) and many with a machine.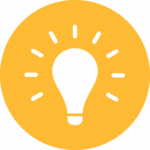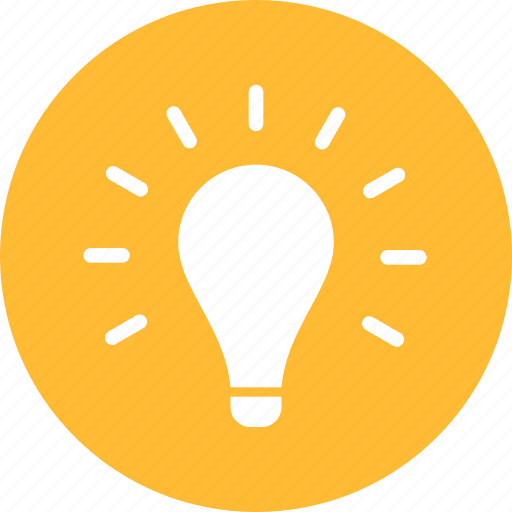 Pro Tip
I got four tattoos in French Polynesia and all were done in Moorea, as it was the final stop before heading home. For machine or traditional tattoos, get in touch with Purotu, a renowned tattoo artist via his Facebook Page or call +689-89722857 (he speaks English). Another solid option in Moorea is Gil, a good friend of Purotu. Get in touch with Gil at +689-87775823 (he speaks English).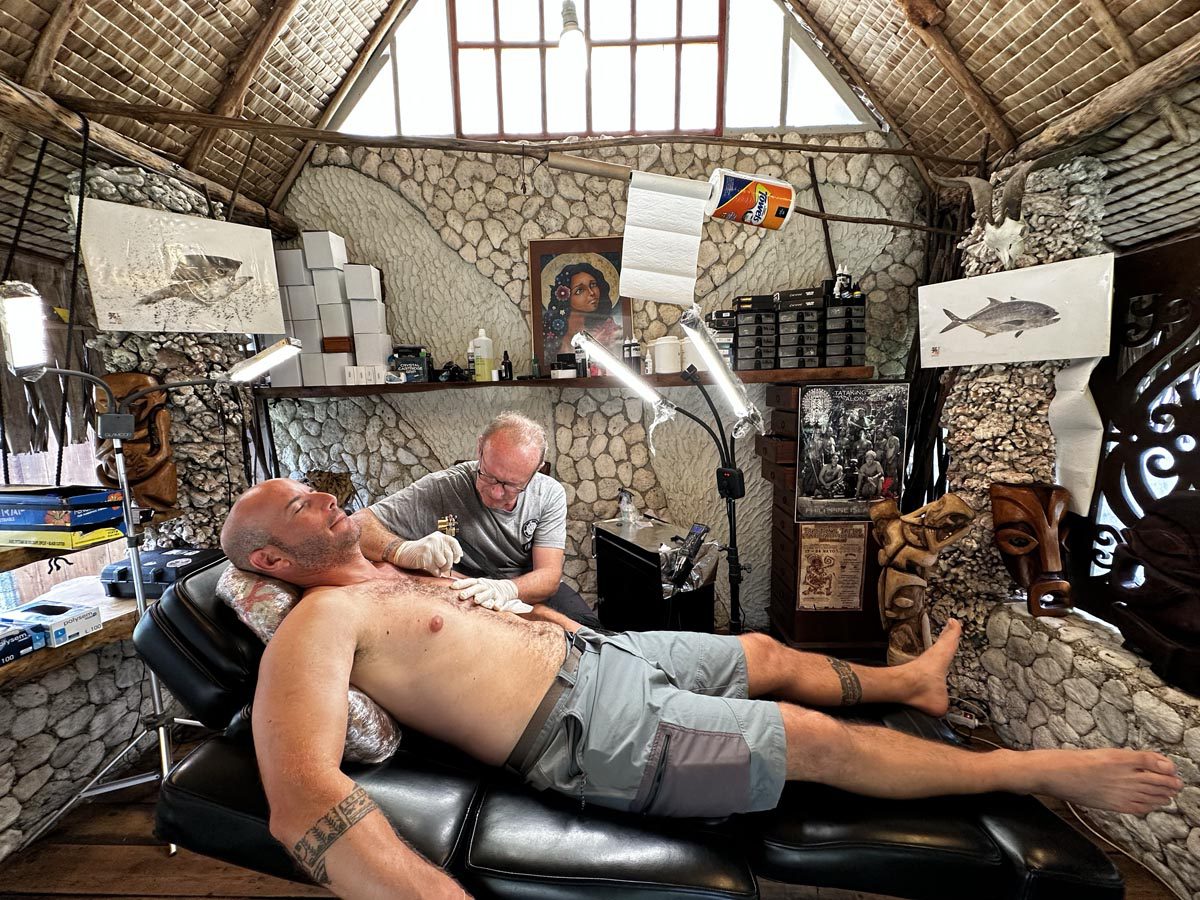 Flying drones in French Polynesia
French Polynesia's islands are a drone pilot's fantasy. Although you technically need to adhere to France's recreational drone requirements, you should not face major issues in French Polynesia. Here are a few essential tips:
Assuming you have a DJI drone, check their website and see how restricted the airspace is on the islands you'll visit. Restrictions are mainly due to the local airports.
All resorts restrict the use of drones, so you'll need to be discrete.
Since you might not have a mobile internet connection, it could be challenging to "accept" your drone's on-screen flight restrictions. I applied for DJI's Flysafe limited-altitude waivers before I left for the islands.
Be aware that strong winds are almost always present during the dry season and may restrict your flying.
You might face calibration challenges due to volcanic rocks, but I've found that repeating the process three or more times resolves the issue.
Do not fly over private land without first seeking permission. Flying over water is not an issue.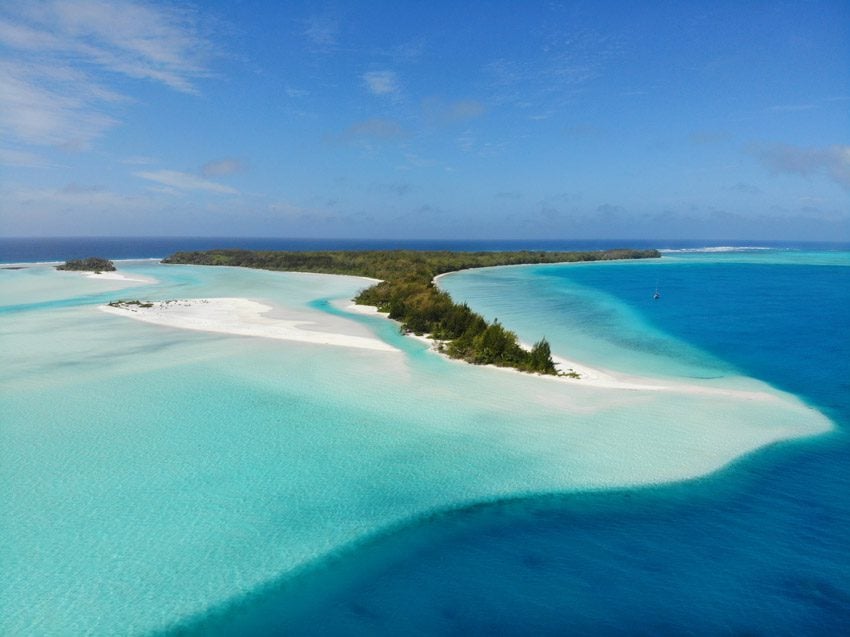 What's Next?
I hope you've found this in-depth French Polynesia Travel Guide useful! Additional information about French Polynesia awaits you, including detailed island guides, sample itineraries, and more.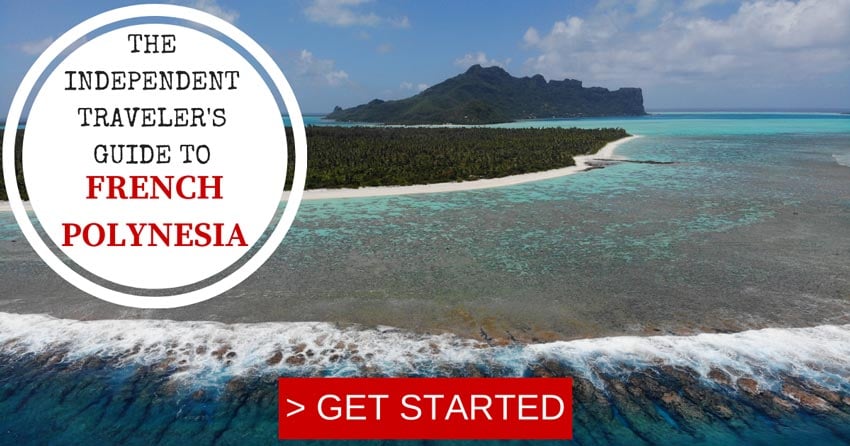 Tahiti, Tailor Made!
The Islands of Tahiti are among the last places to be colonized by mankind, 118 islands, each with its unique personality.
Get expert advice and assistance with planning your trip to the destination where tropical dreams come true!
---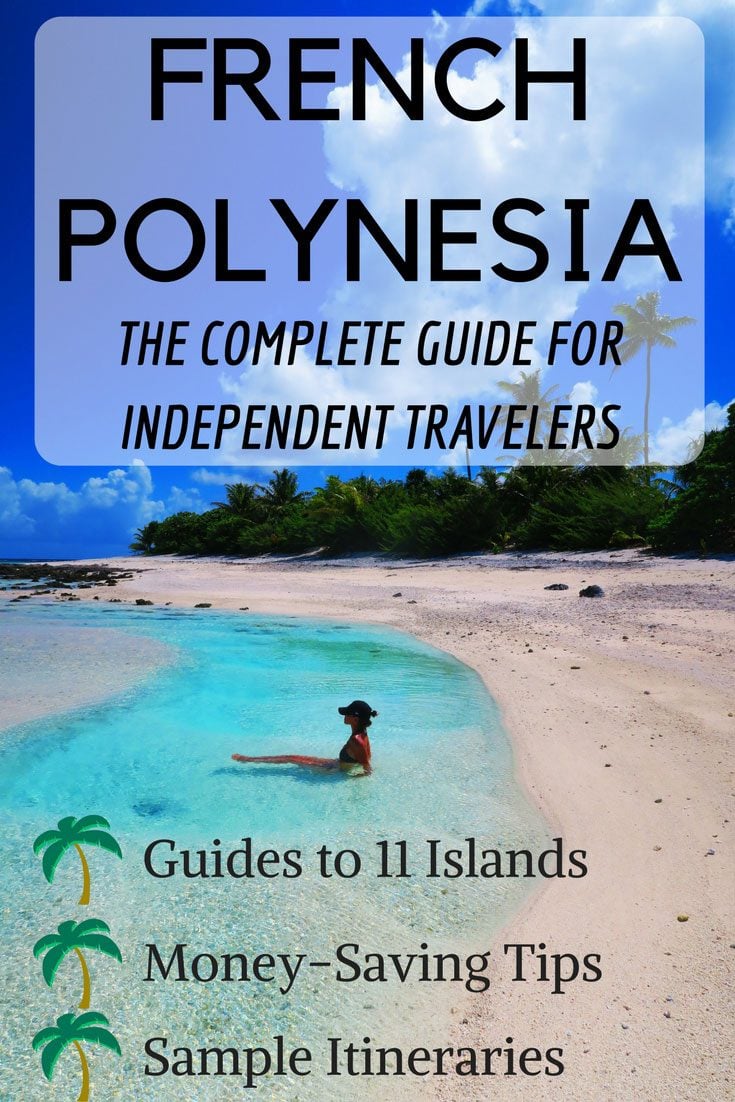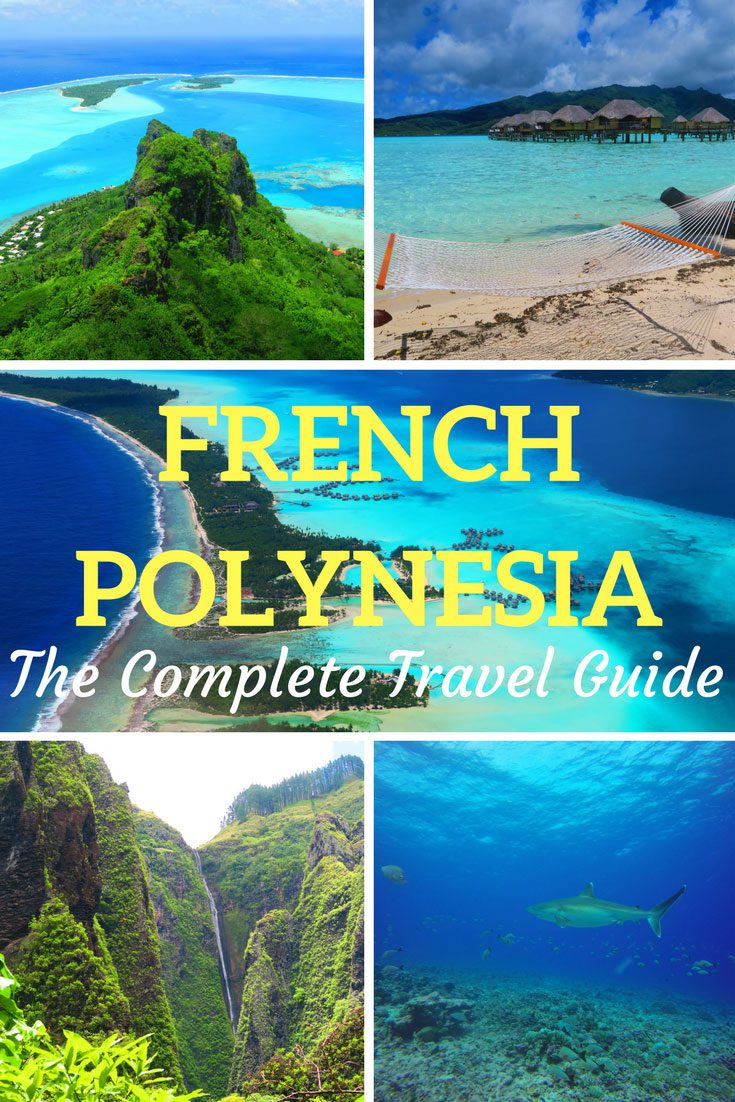 Pin These Images To Your Favorite Boards!