Part 3: Bora Bora or Maupiti (3 Days) / Rangiroa, Fakarava or Tikehau (5 Days)
For the third leg of your journey: stay in the Society Islands and choose from laid back Maupiti or luxurious Bora Bora (Option A). If you scuba dive, head to the coral atolls of the Tuamotus for some world-class diving (Option B).
Option A: Bora Bora Or Maupiti (3 Days)
This option is a natural extension of your visit to Moorea. You're staying with the Society Islands archipelago, using flights to get to the next stop.
Bora Bora
One of the most famous islands in the world, a visit to Bora Bora is a sure way to make your friends jealous. Bora Bora is the most visited island in French Polynesia so it is well-geared to tourists. The island's topography is simply stunning, a beautifully sculpted high island surrounded by a lagoon that is three times the size of the main island itself.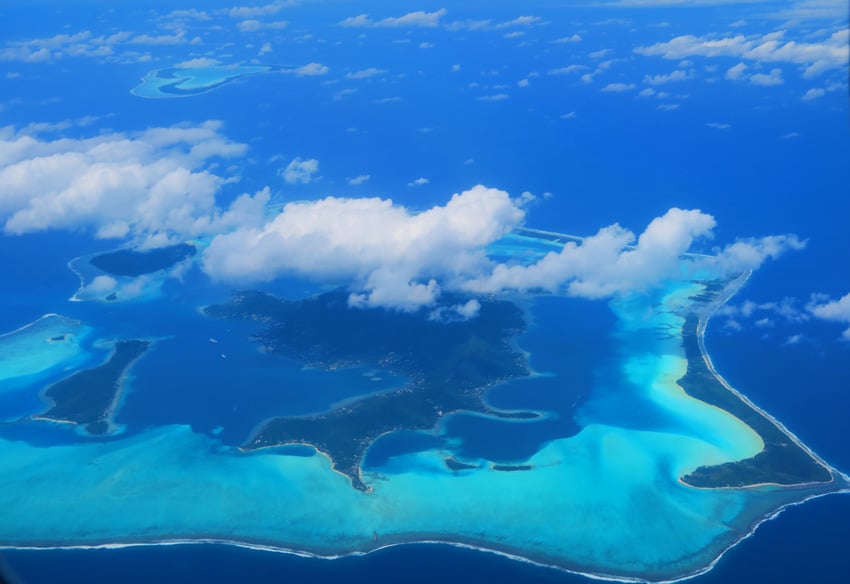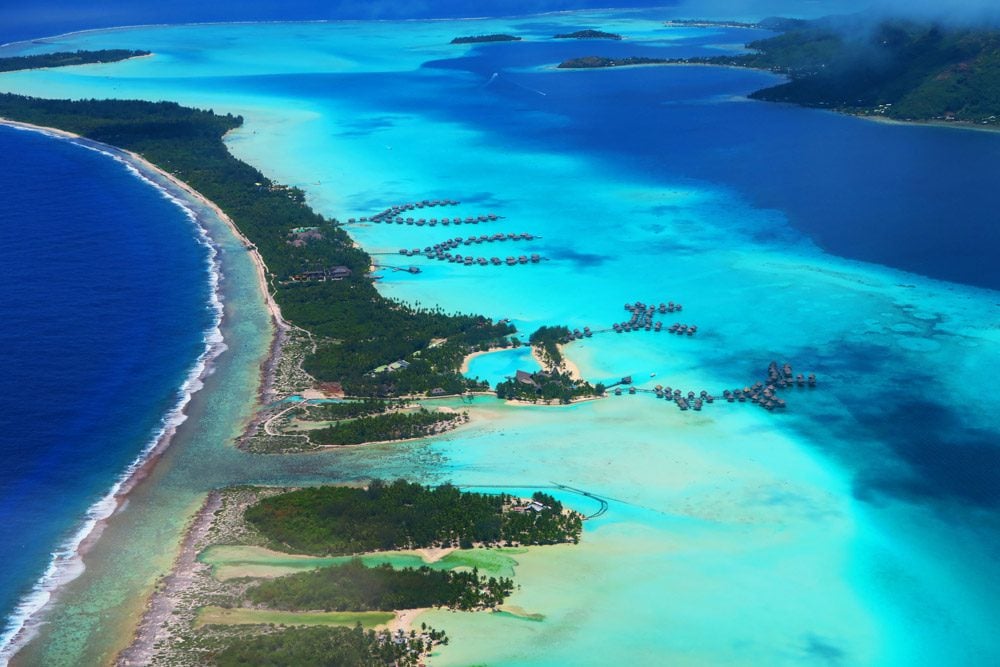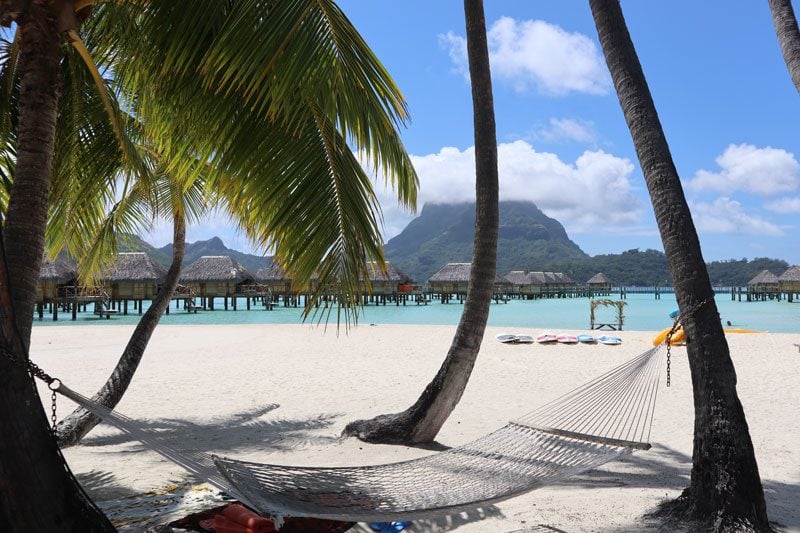 Where to Stay in Bora Bora?
This could literally be the million-dollar question. Jokes aside, choosing where to stay in Bora Bora could make or break your experience. Why? You likely have this perfect vision of Bora Bora in your mind so it's key to understand the ins and outs of Bora Bora's accommodation scene to avoid disappointment. This is such a key decision, that I've written a special guide exactly on this topic.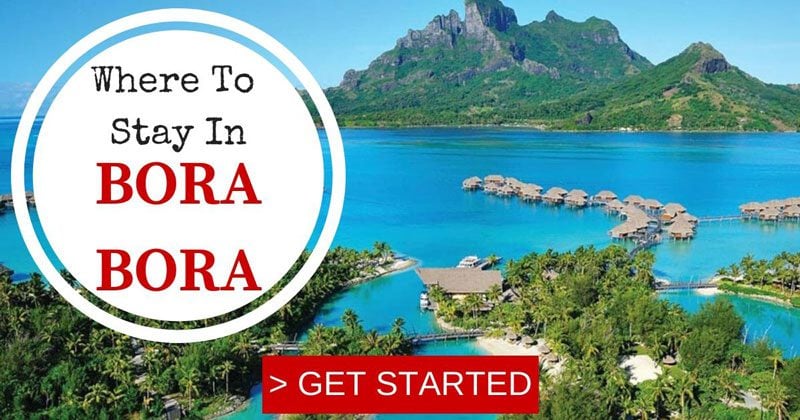 What to do in Bora Bora
Your days in Bora Bora can be as lazy or as active as you want. If you're staying in a luxury resort, you'll likely dedicate a full day for relaxing and getting your money's worth. That being said, don't miss the chance to explore the beautiful lagoon as part of a full-day excursion, where you'll be swimming with nurse sharks, feeding stingrays, snorkeling and grabbing lunch on your own private island. Half-day tours are also possible, but they include fewer snorkeling spots and no picnic lunch.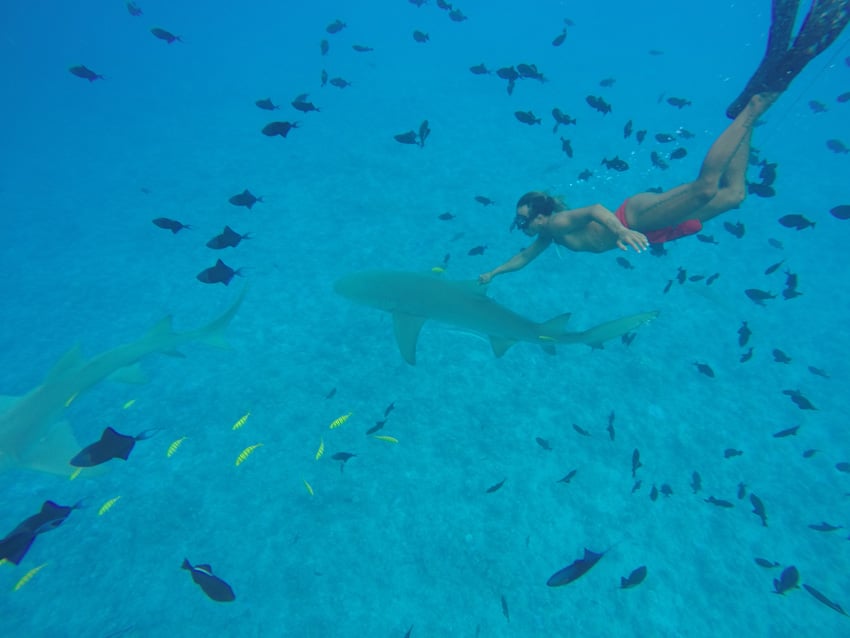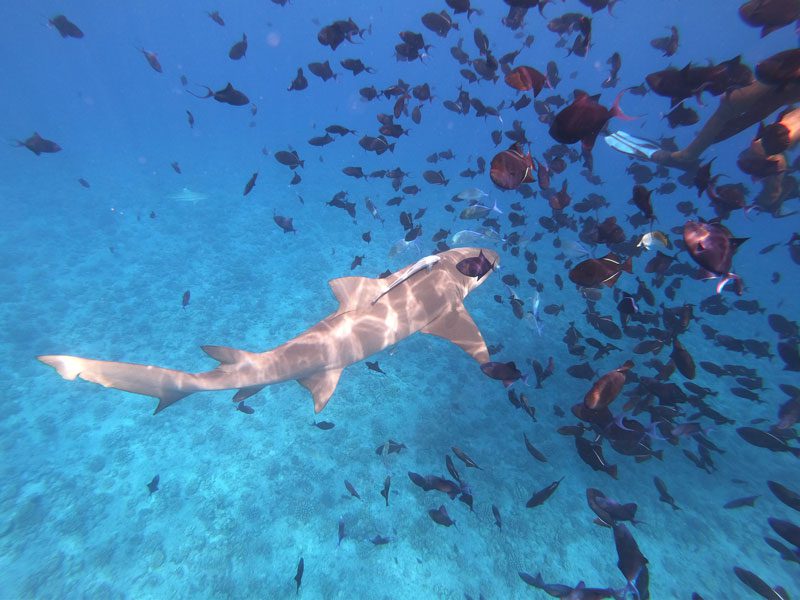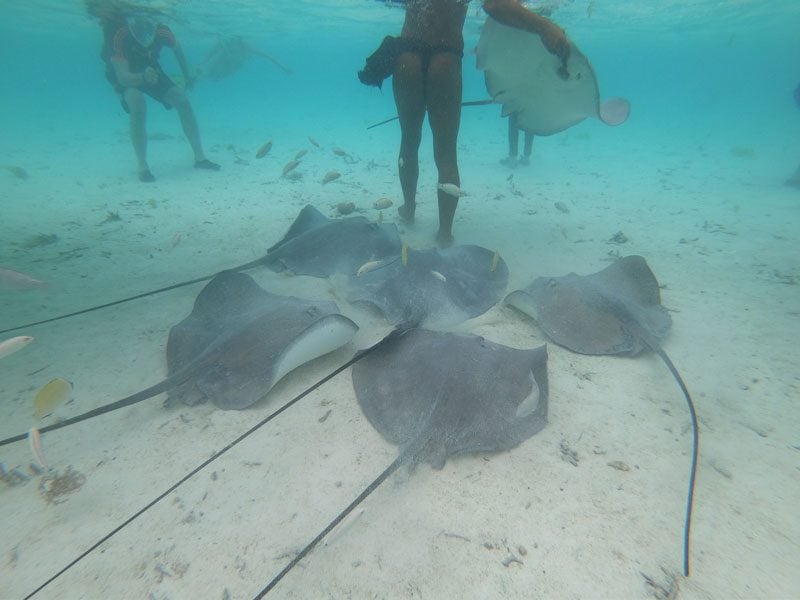 As far as beaches go, all the resorts on the motu (small islets surrounding the lagoon) will have their own white sand beaches. But for those staying or exploring the main island, don't miss Matira Beach – one of the prettiest tropical beaches you'll ever come across.
For those seeking to explore the real Bora Bora, rent a beach bicycle and circle the island on two wheels. It's just 32 kilometers around the island, and you'll get to see WWII stations, ancient temples, and authentic village life. You can also join 4X4 tours which bring you to sensational scenic lookouts.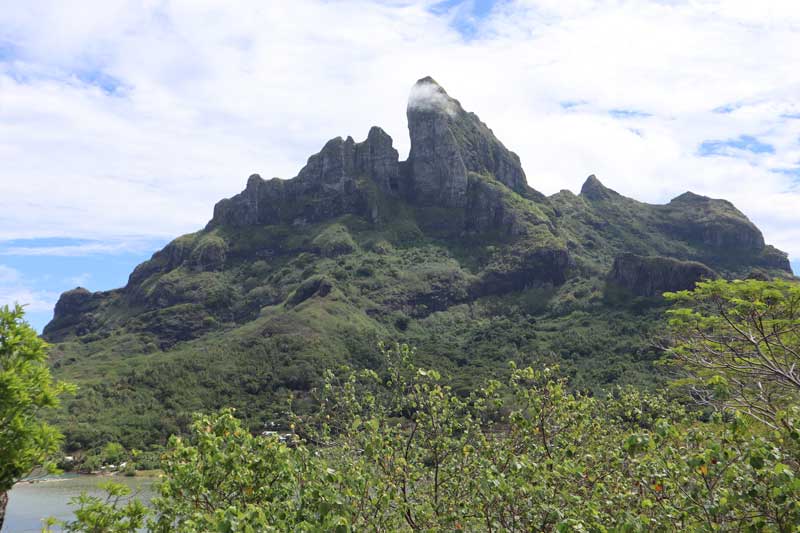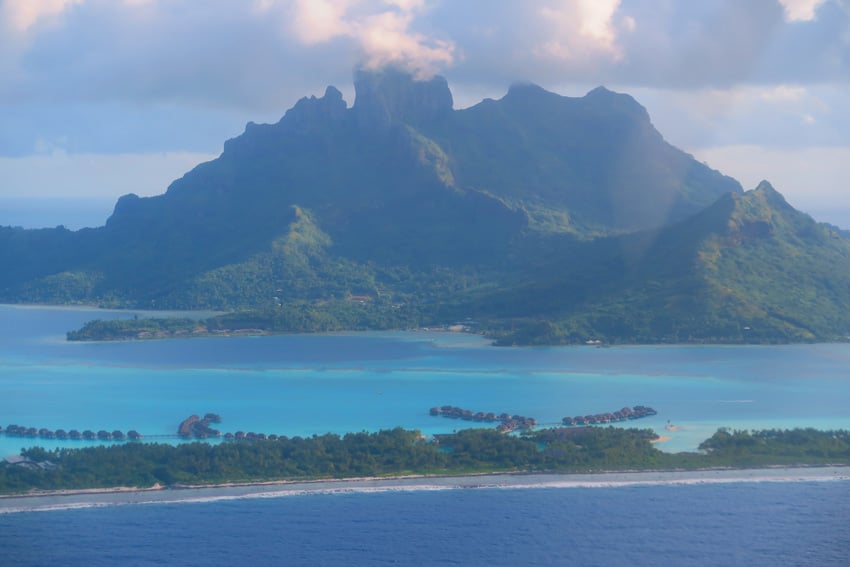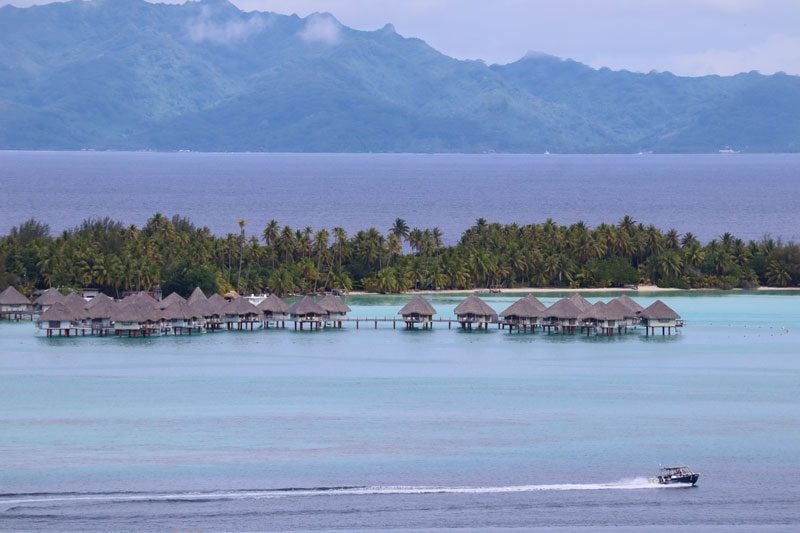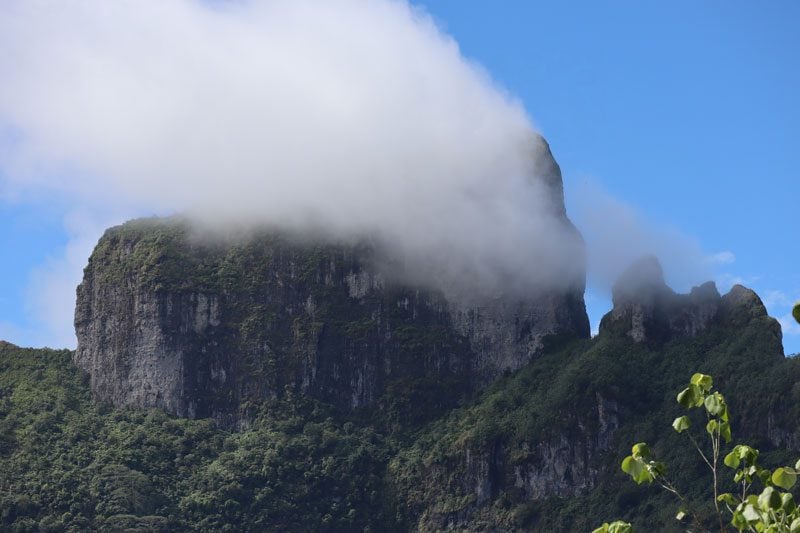 Maupiti
Maupiti is said to be 'the old Bora Bora', long before the tourist hype. It also looks like a miniature version of its big sister just a few kilometers away, and in fact, it's so small so you can get around on foot. With no resorts or nightclubs, Maupiti is an authentic little slice of paradise.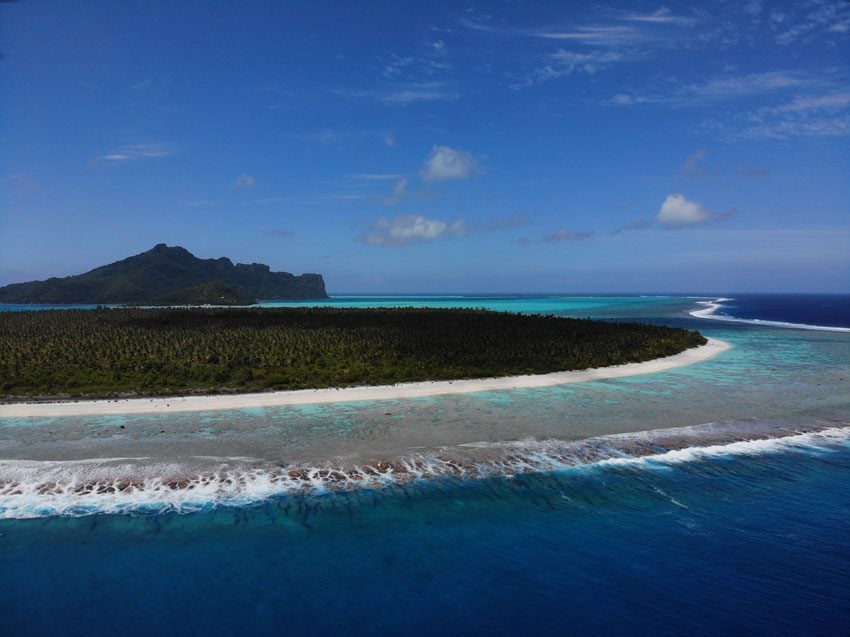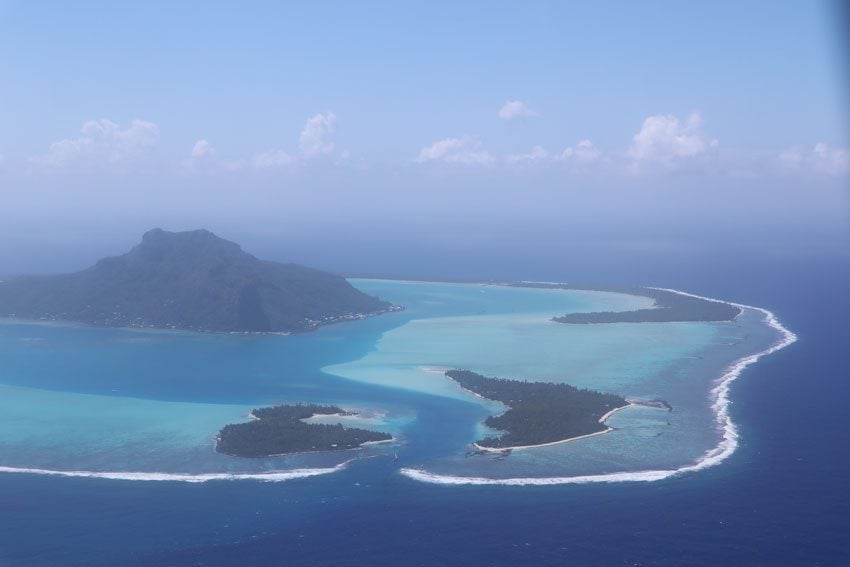 Where to Stay in Maupiti
On the main island, stay at Maupiti Residence, Pension Tereia, Pension Espace Beach, and Pension Tautiare Village. On the dream-looking motus floating at the edge of the barrier reef, stay at Pension Papahani or Pension Maupiti Holiday, where locals will take excellent care of you. Spend your days hiking Mount Teurafaatiu, going Robinson Crusoe on Motu Auira, and head underwater to dive with giant manta rays in 'the cleaning station'. Not to be missed, is a day out in the Maupiti lagoon, complete with snorkeling in the enchanting coral garden and sharing the leftovers from lunch with the stingrays.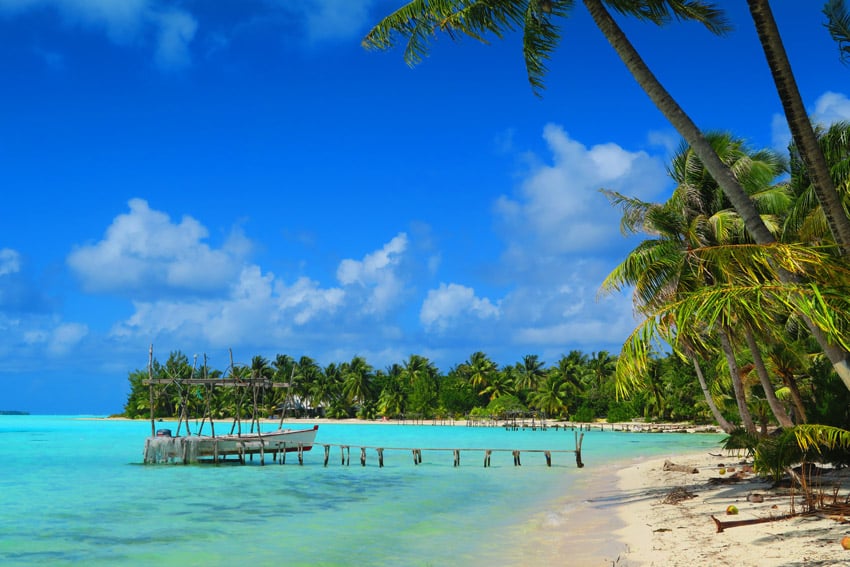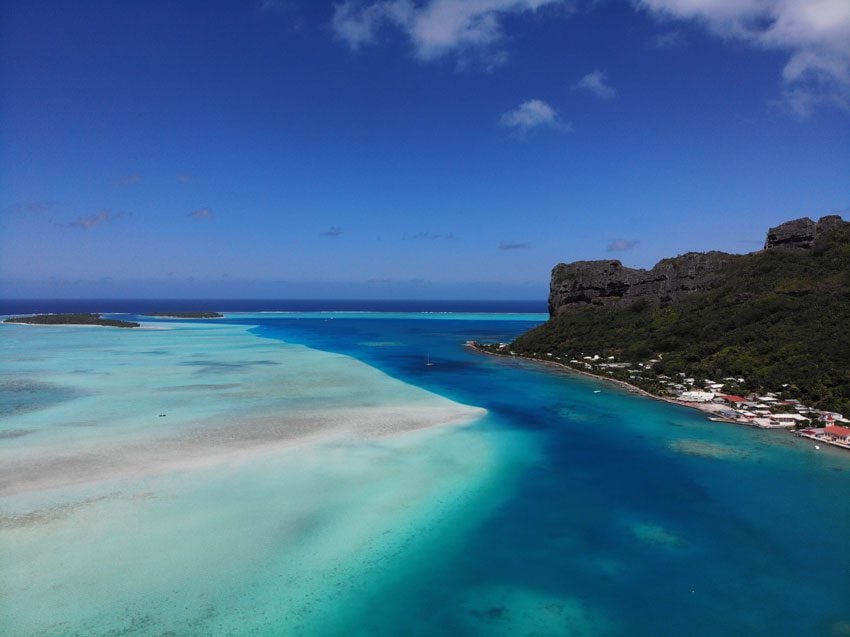 What to do in Maupiti
Maupiti is small enough that it can be circled on foot but you can also rent a bicycle for the day and explore island life at your own pace. An exciting detour is the sweaty but short hike to the summit of Teurafaatiu (380 m), where the finest views of the island can ben enjoyed for hours. This is one of the best hikes in French Polynesia and you'll want to stay at the summit for a few hours to digest all this beauty.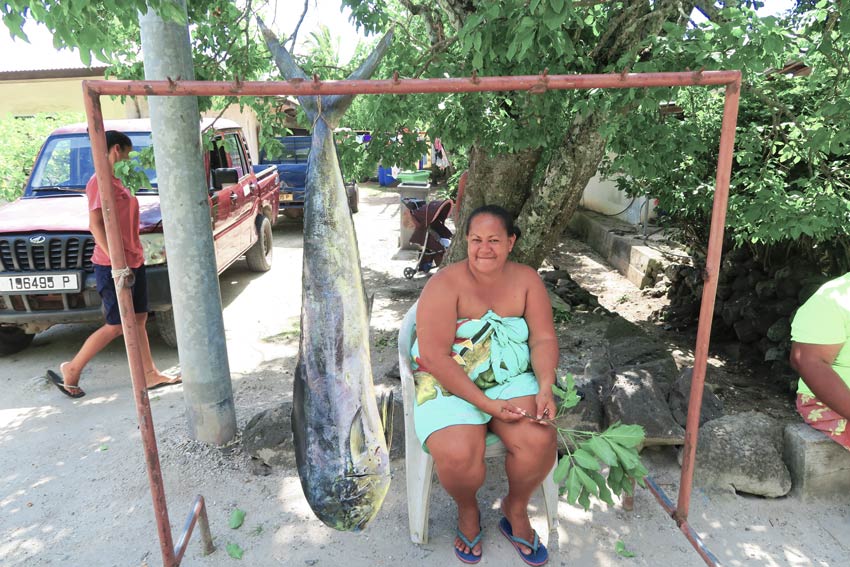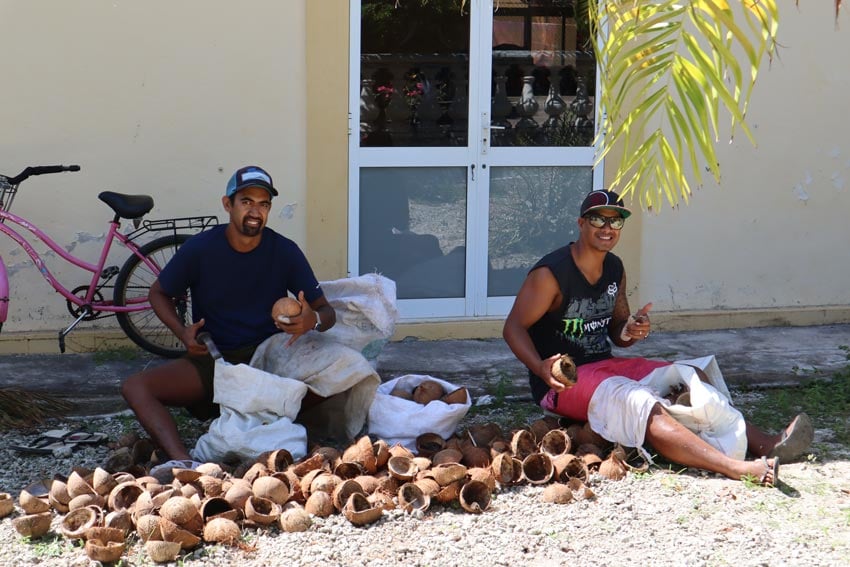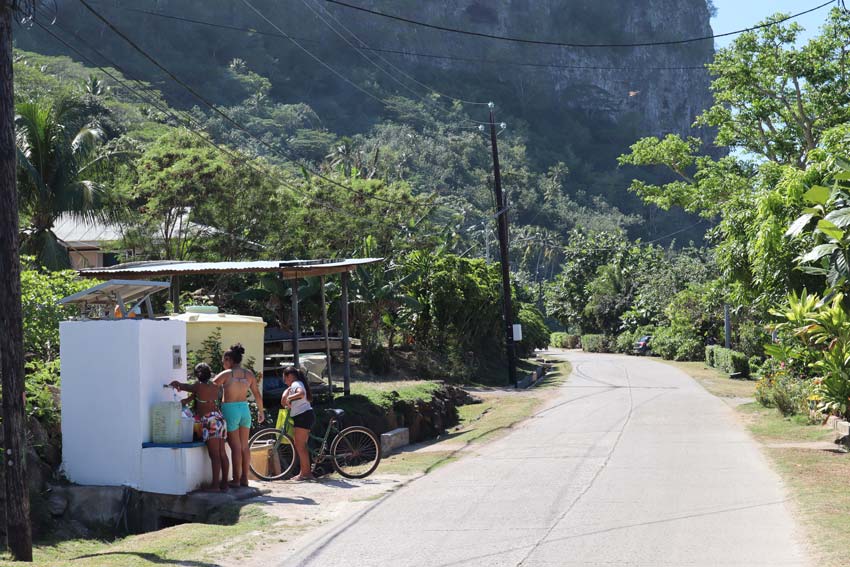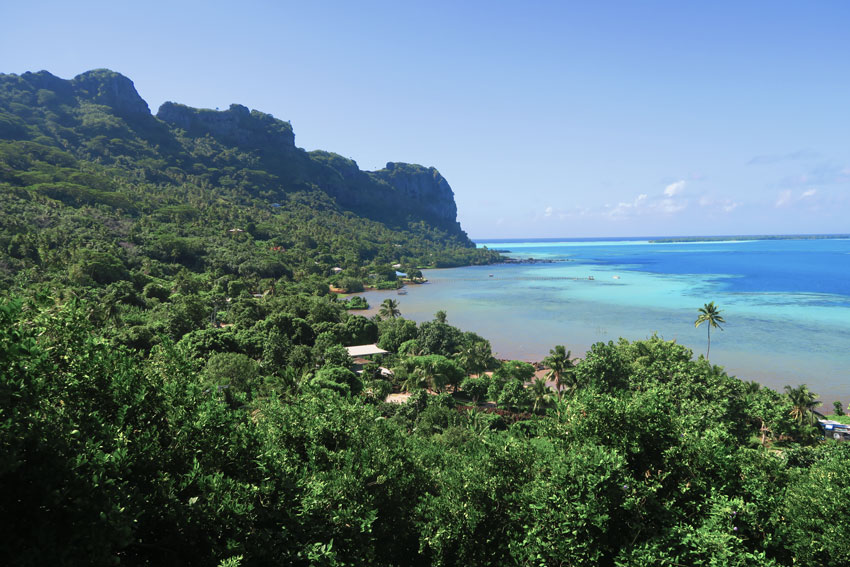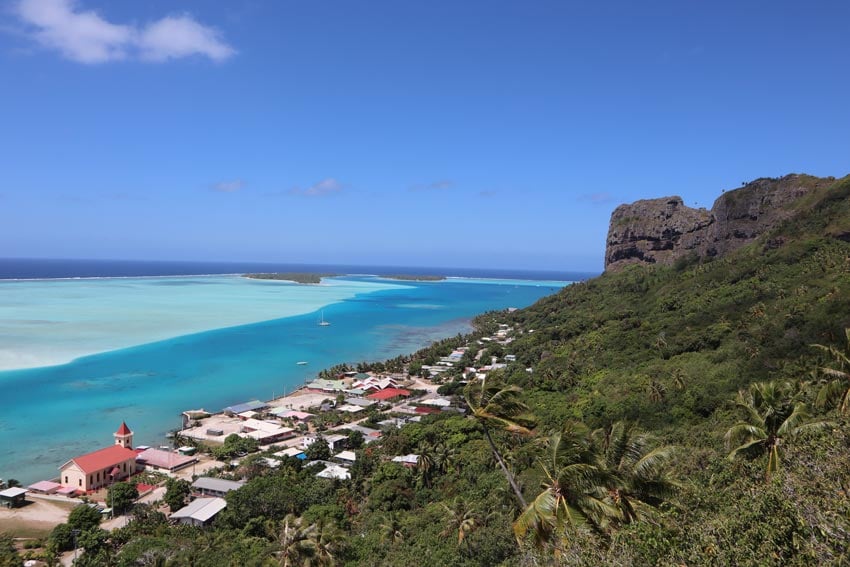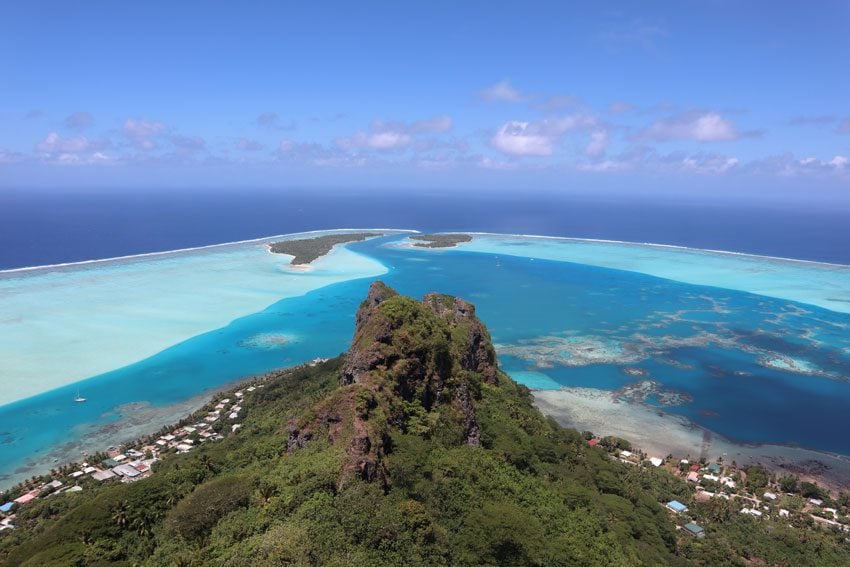 End the circle-island tour at Tereia Beach, the finest on the main island!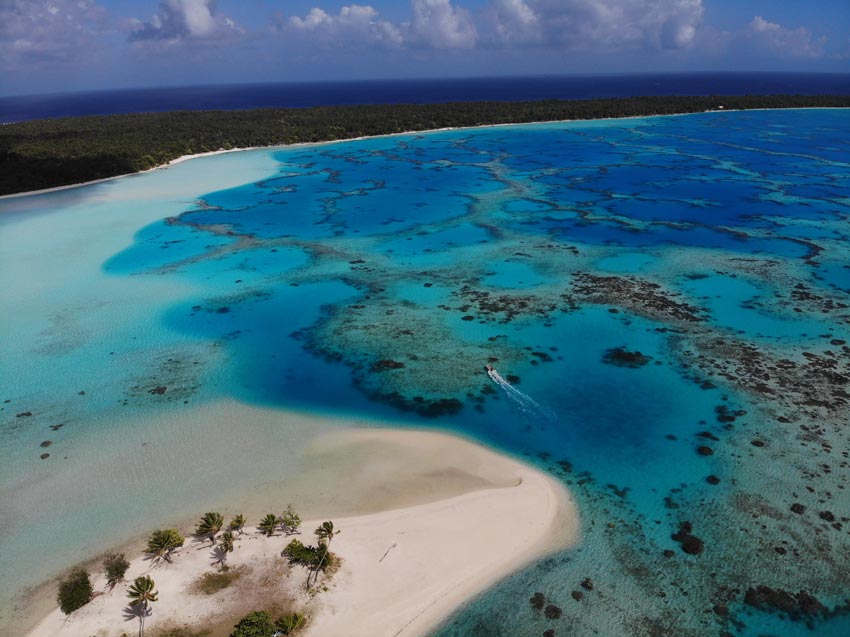 As in Bora Bora, be sure to devote a full day to exploring Maupiti's lagoon. You'll start at the manta ray cleaning station, where you'll snorkel with giant manta rays, continue to snorkel in the coral garden, and cap the day off with a traditional Polynesian lunch on a private island.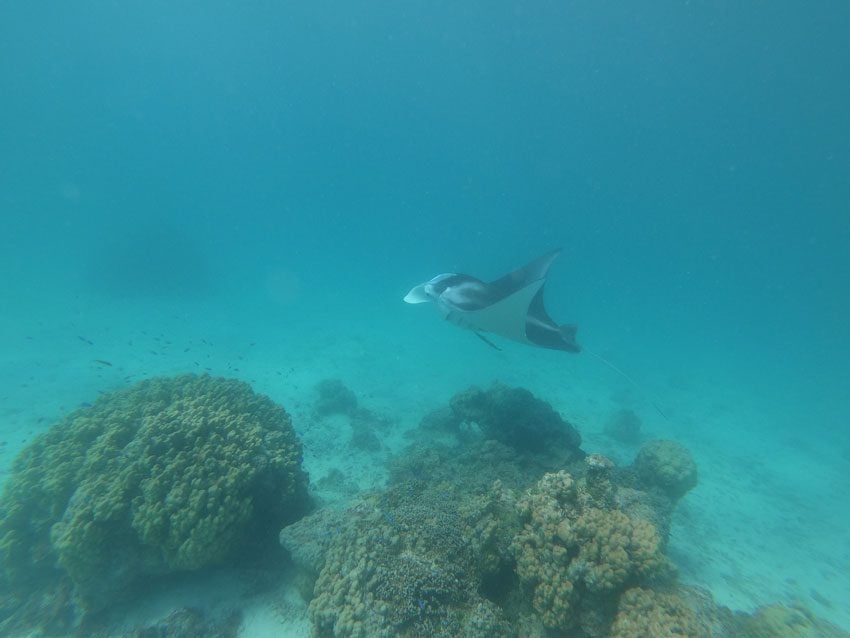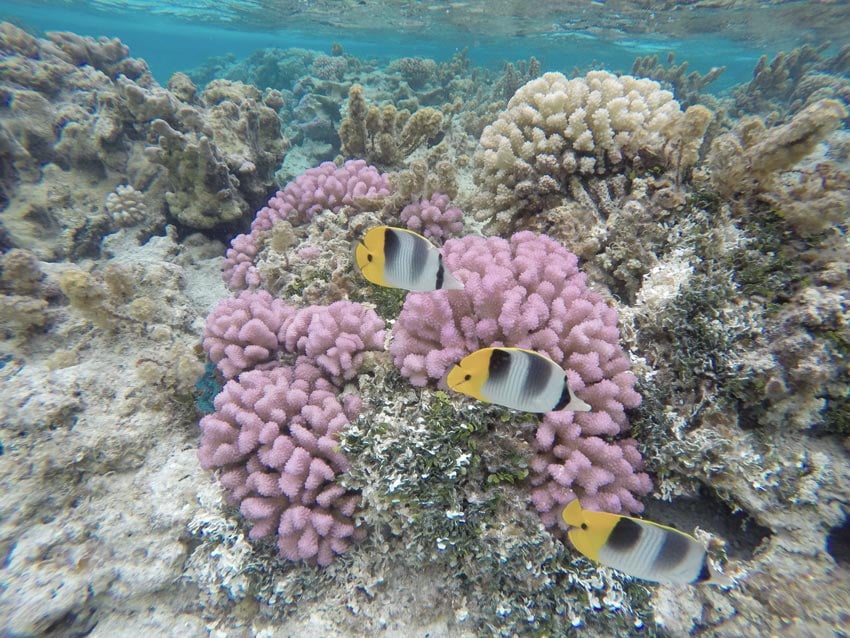 If you're really up for an adventure, cross the lagoon on foot to Motu Auira and spend the day in absolute bliss. The lagoon side is home to a few residents and a pretty beach, but it's the wild reef side that will blow your mind!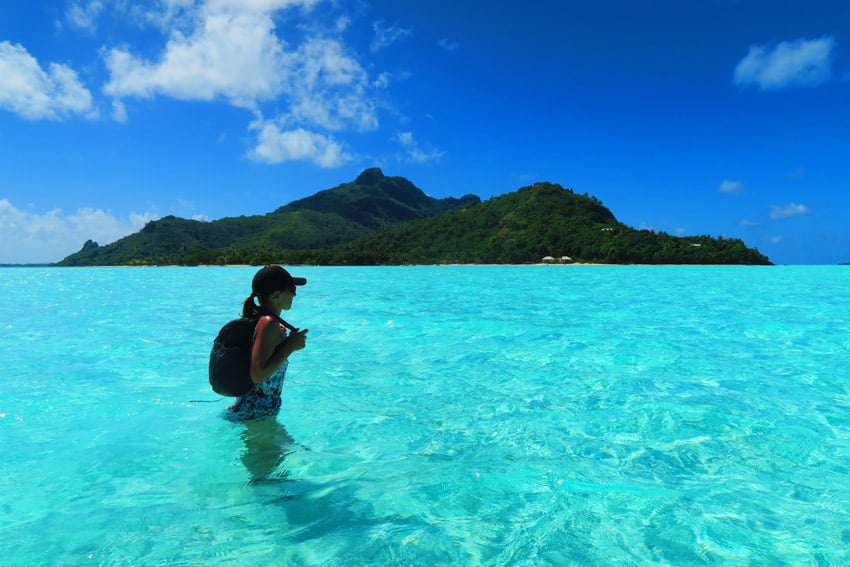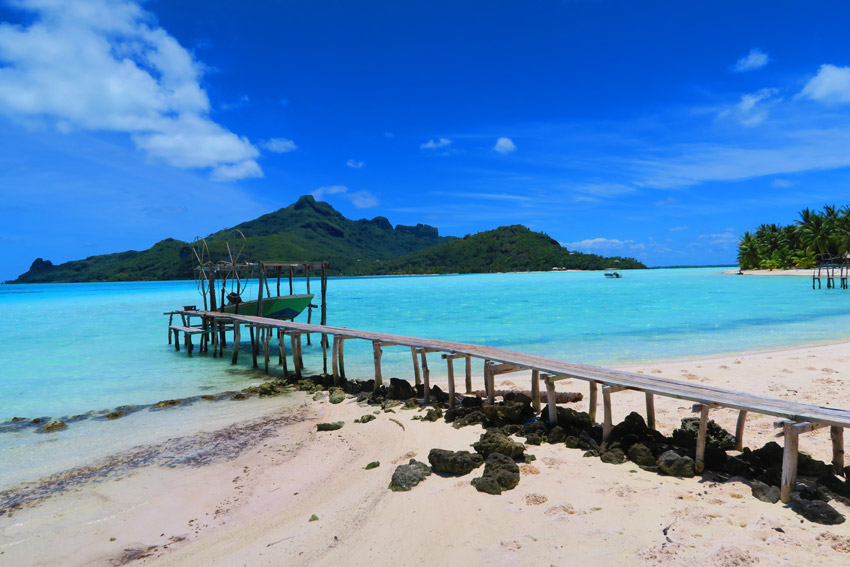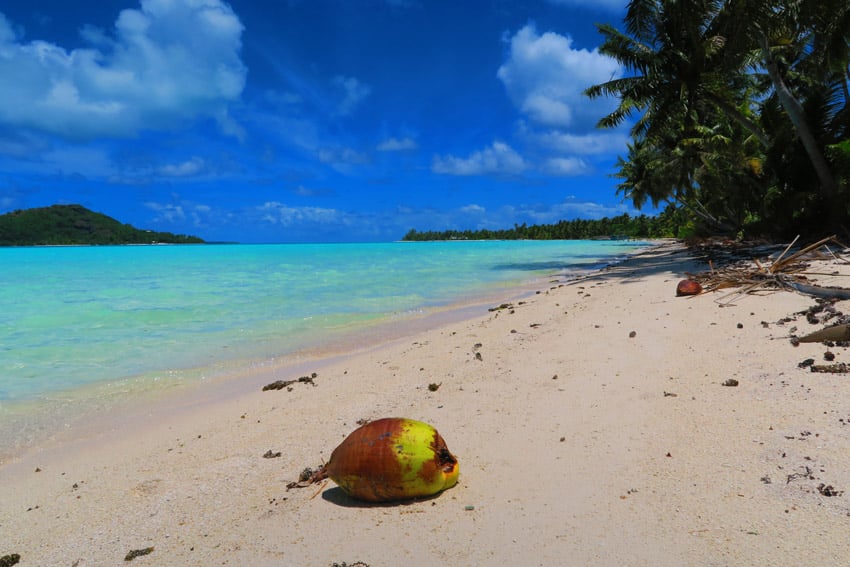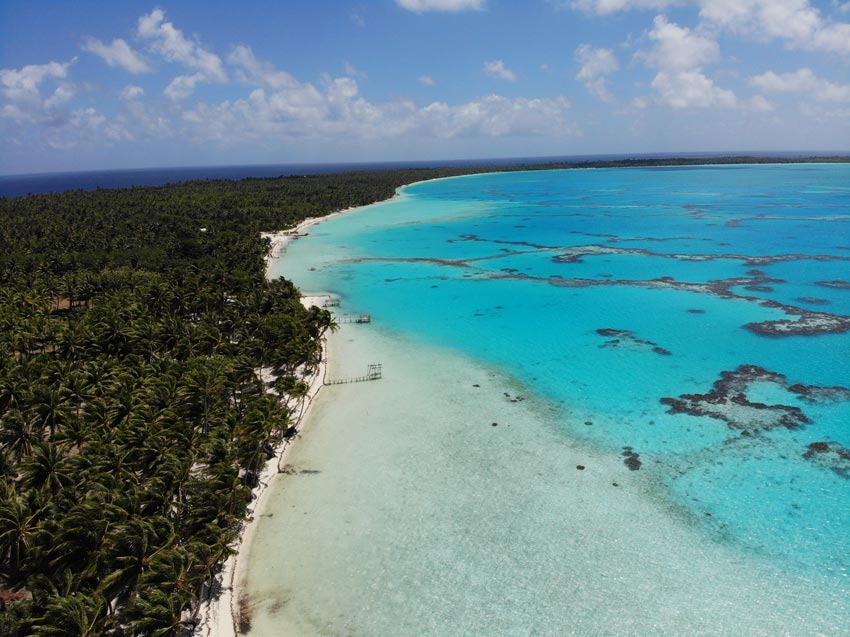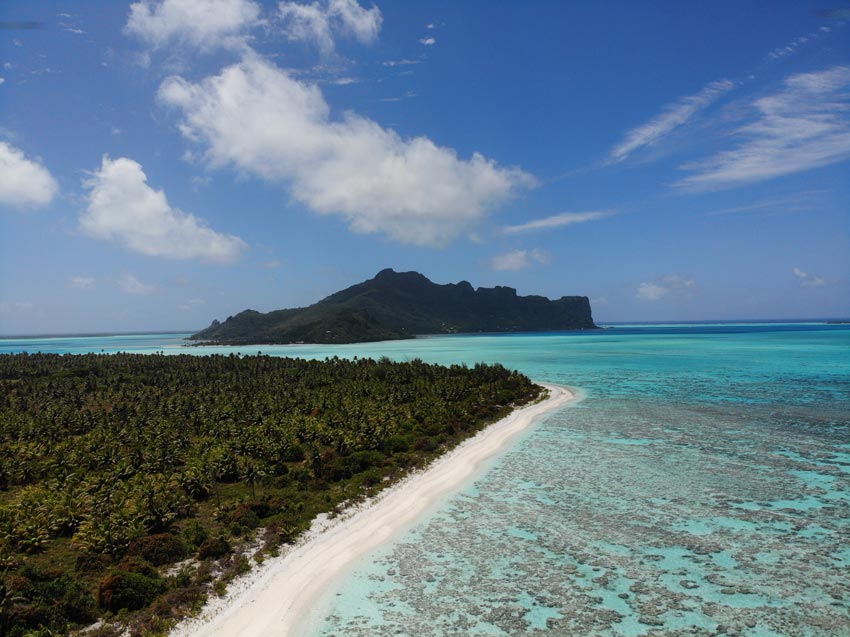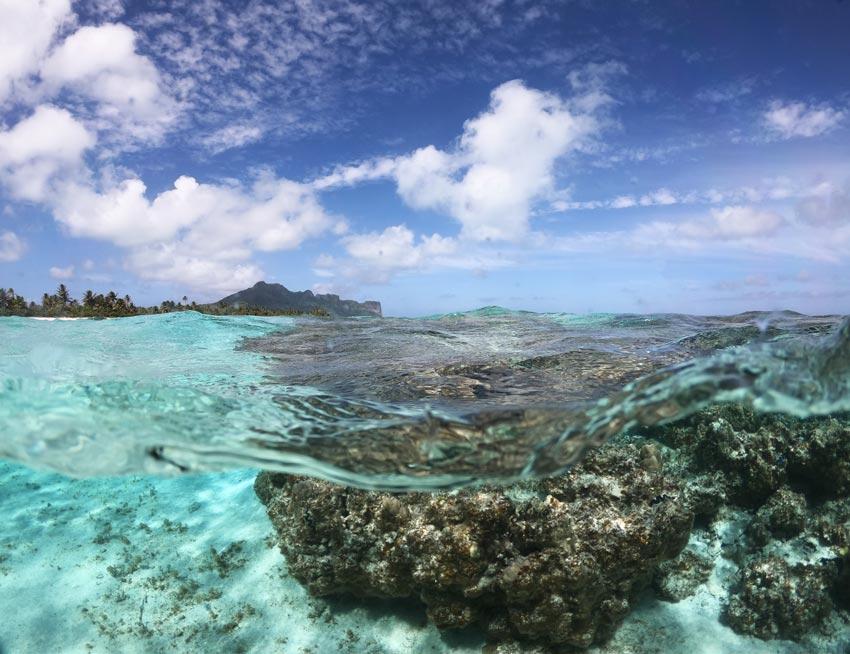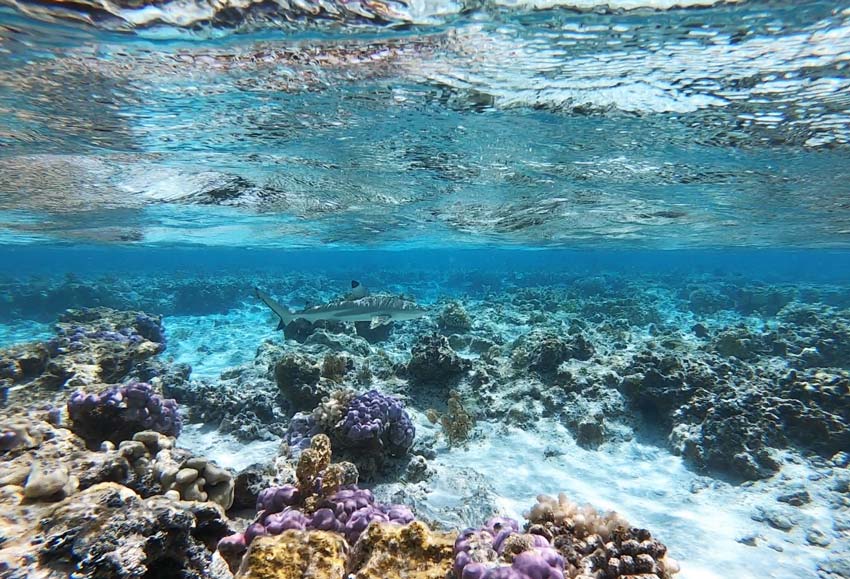 Option B: Rangiroa, Fakarava or Tikehau (5 Days)
This option is especially appealing if you scuba dive. The atolls of French Polynesia are mostly concentrated in the Tuamotu archipelago which is the largest chain of coral atolls in the world. Apart from diving, the atolls are well known for their perfect (and often deserted) beaches, pristine lagoons, sensational snorkeling, and just the general feeling of traveling to another planet where life is a lot more relaxing. You could theoretically split the five days and explore two atolls but I recommend choosing the right atoll that suits your preferences and spending the entire time there.
Rangiroa
Known as the 'infinite lagoon', Rangiroa is the second biggest coral atoll in the entire world. Rangiroa is to scuba diving what Bora Bora is for the ultimate luxury vacation. It's one of those destinations that's on every serious diver's bucket list. Rangiroa is known for having the greatest chances of seeing 'the big stuff' like sharks, dolphins, and manta rays while offering superb drift dives.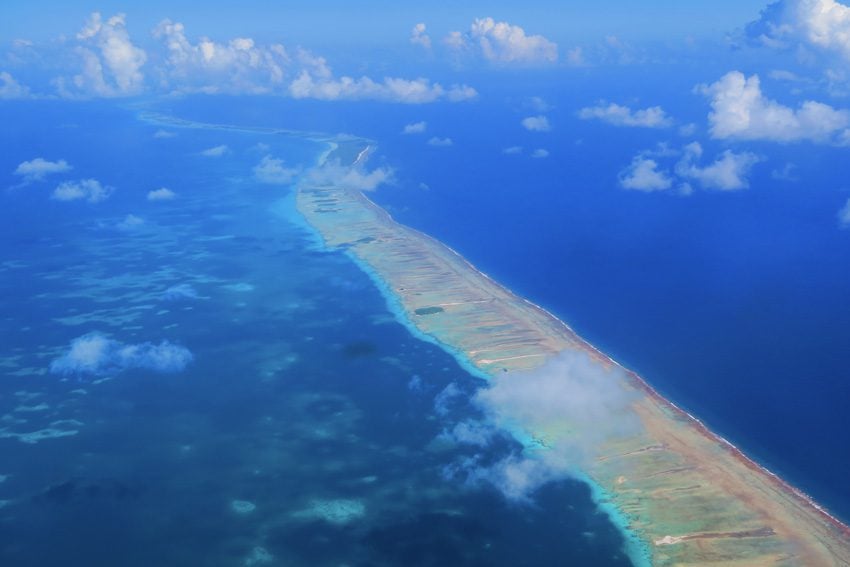 As far as where to stay, the Kia Ora is the finest resort on the atoll, followed by Maitai Rangiroa. On the pension/lodge side, Le Relais de Josephine is the upscale choice, followed by Le Coconut Lodge. Simpler but excellent options also include Va'a i Te Moana, Pension Cecile, and Pension Tapuheitini. For a budget stay, look towards Pension Teina & Marie. For backpackers in Rangiroa, inquire with Chez Olga & Rangiroa Plage. For camping in Rangiroa, contact Camping Nanua. If you want to get away from it all, check Tiputa Lodge, a pension located on the neighboring motu, close to Tiputa Village.
Click here for all available Rangiroa accommodations on booking.com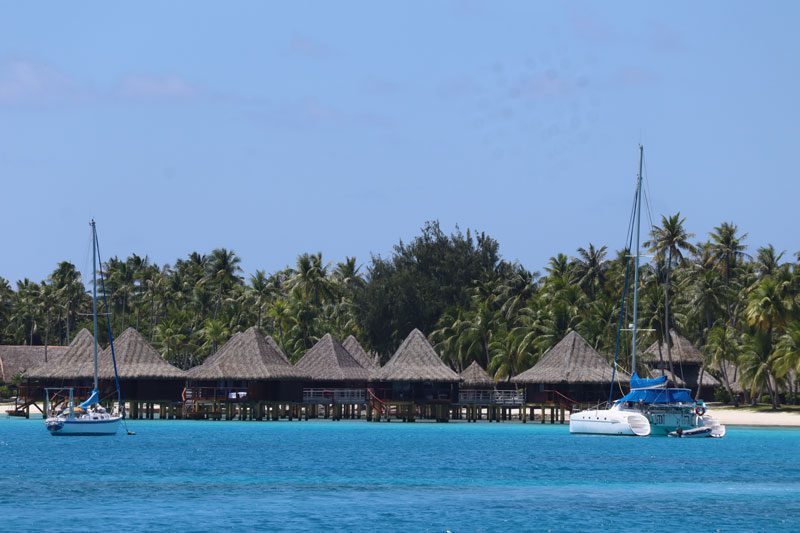 The prime reason for coming to Rangiroa is scuba diving. Most of your dives will be in the legendary Tiputa Pass, where you'll encounter sharks, dolphins, and sea turtles, before drifting back into the lagoon if conditions are right.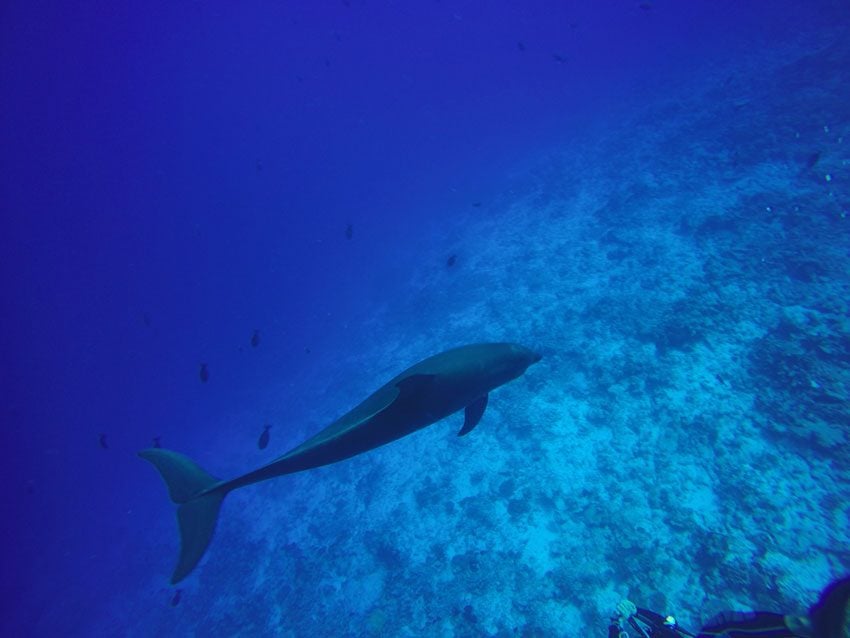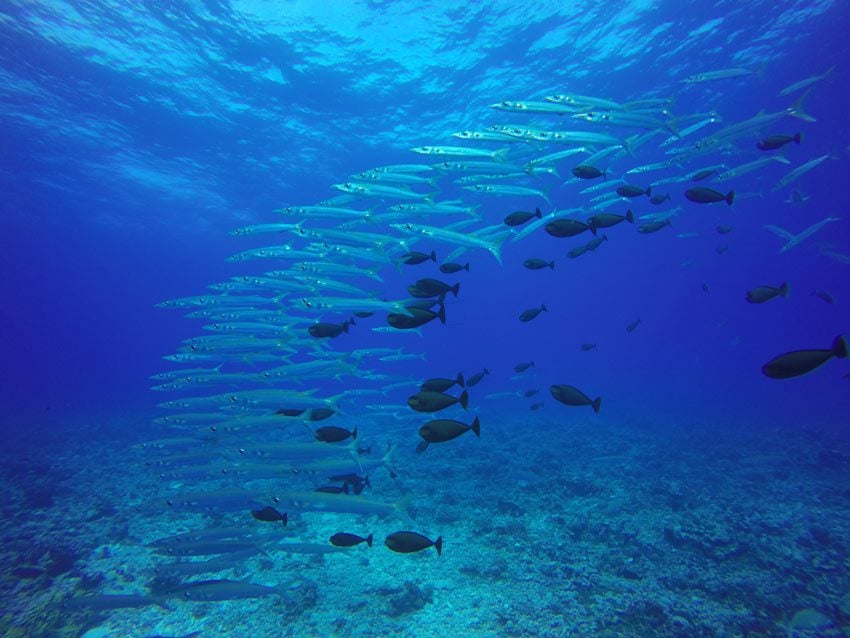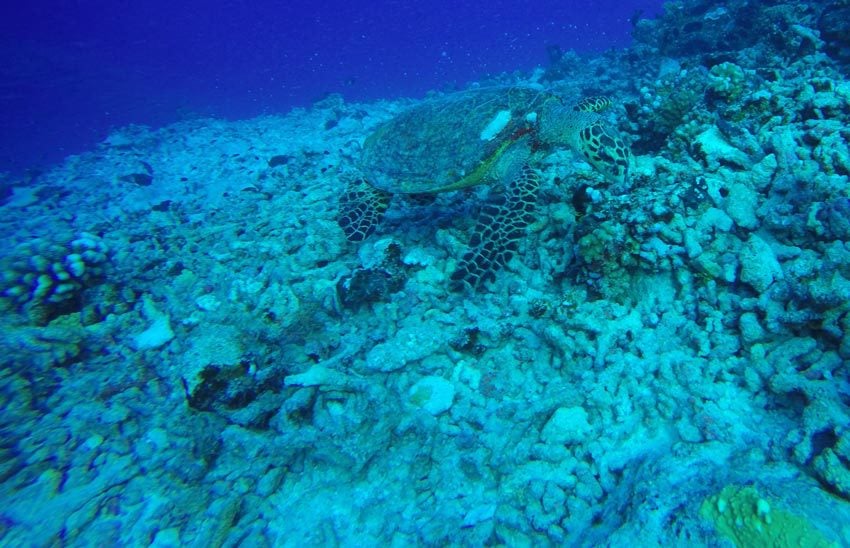 If you're diving with The Six Passengers, you can even see the mighty silvertip shark. Head to the Avatoru Pass in the early hours of the morning, when this predator likes to come out and patrol the reef. So scary yet so thrilling!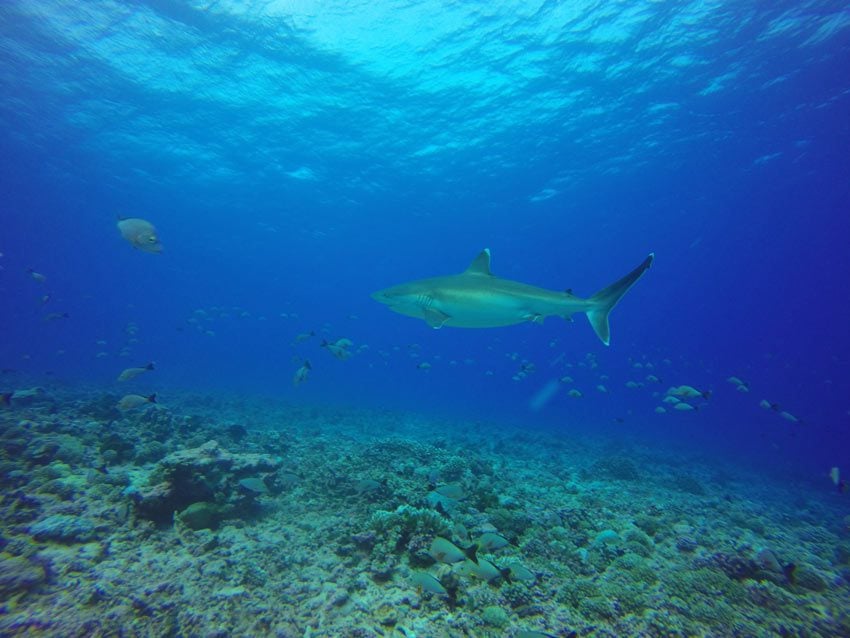 Apart from scuba diving, Rangiroa offers excellent snorkeling from just about every spot, and full-day lagoon excursions to the 'Blue Lagoon' and 'Ile Aux Recifs'.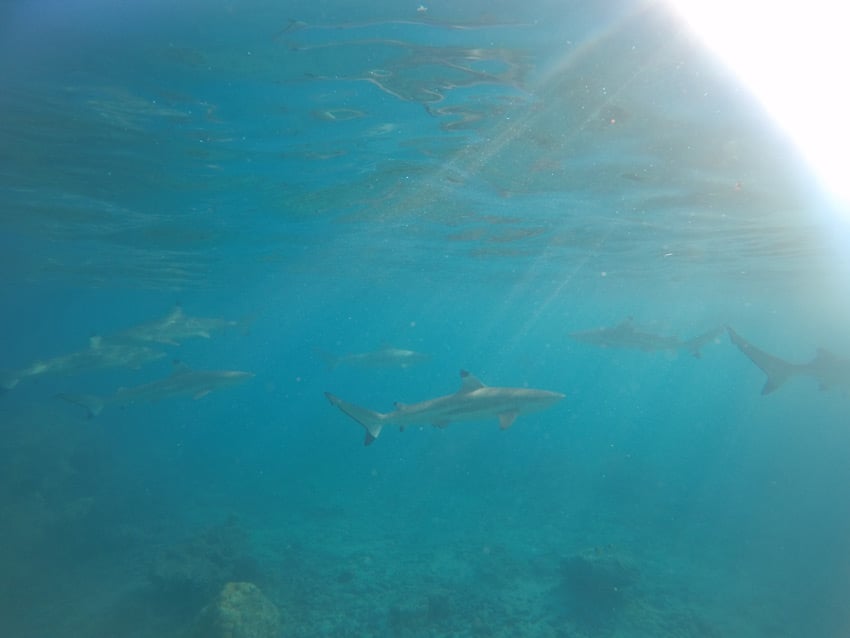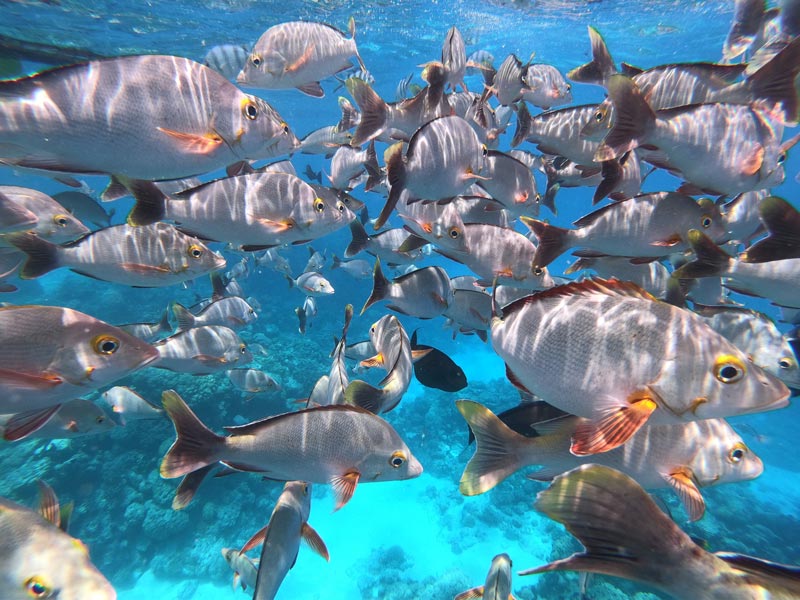 Fakarava
If you love scuba diving but looking for something beyond, Fakarava is a perfect choice. On the diving side, Fakarava never disappoints – with pristine coral as equally impressive as its famous "shark walls". But the added value of Fakarava is the possibility to enjoy life in the slow lane back on dry land, whether on a stroll through the sleepy village or on your very own tropical beach. While neighboring Rangiroa is (relatively) mass-marketed, Fakarava is still off the tourist radar (for now). You'll find fewer hardcore dive enthusiasts as you would in Rangiroa and a lot more down-to-earth independent travelers like you. Fakarava can also be "two destinations for the price of one". Its north (lagoon pass) is the most visited but it's the south pass that's most known for superb diving and pink sand beaches. You'll need to lower your standards and make an extra effort if you wish to overnight in the south pass.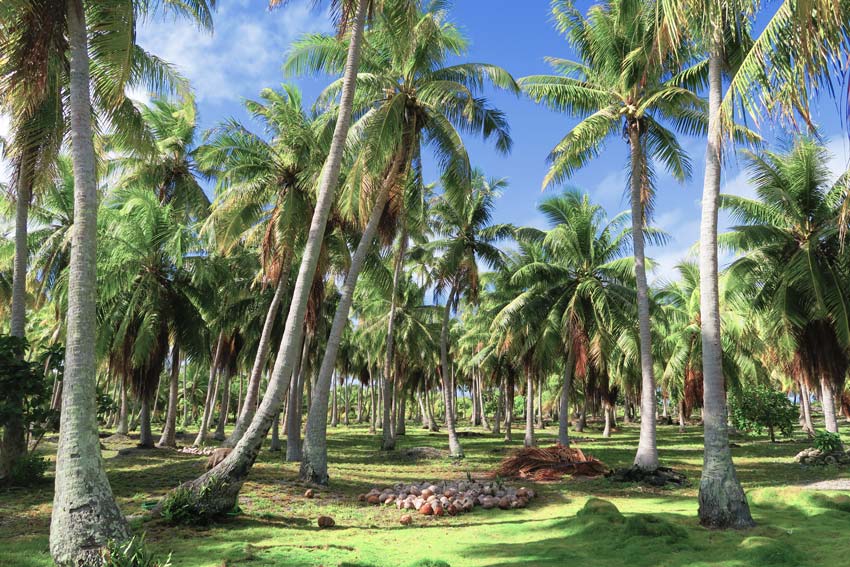 Much like the island vibe, the accommodations in Fakarava are as laid back as can be. There are currently no resorts on the island, just family-owned pensions. It's important to note that Fakarava is split into two "mini destinations", each centered around a lagoon pass. Close to the north pass is Rotoava Village, the main settlement on the atoll. Further south, the abandoned Tetamanu Village lies next to the south pass. This remote part of the island is close to the most known dive sites and the pink sand beaches but required a lengthy boat transfer to/from the airport or Rotoava.
Fakarava North
The most high-end option in the north part of the island is the Havaiki Lodge. This pension has beachfront properties as well as lower-priced options further back. Its location cannot be beaten and its restaurant is open to outside guests. Other solid pensions include Pension Veke Veke (great location), Pension Vaiama, Tokerau Village & Paparara (slightly remote but within cycling distance from the main village), and Kori Kori (very basic).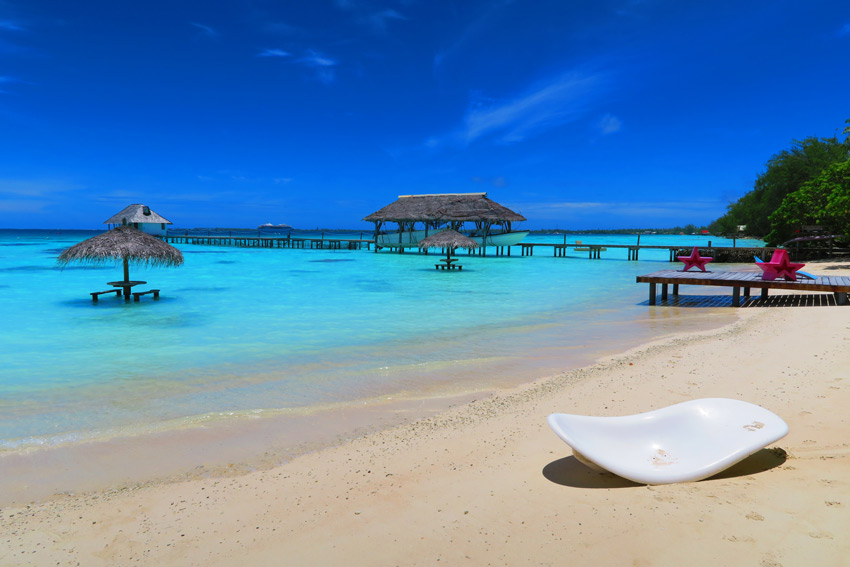 Backpackers, budget travelers and campers should look into the Relais Marama. Accommodations range from simple one-bedroom open-air bungalows facing the reef, to larger family units in the gardenia and noni-filled garden, and even a handful of camping spots to pitch your tent. Units are simple but comfortable, with a mosquito net, a small balcony, and even a lockable cabinet. As for the sleep quality? You'll be sleeping like a baby to the sounds of the crashing waves on the reef just meters away. If there's a breeze at night, you might even need to cover up.
Fakarava South
If you're staying at one of the pensions in the south pass, your hosts will arrange the transfer, based on Air Tahiti arrival and departure times. Since the journey is quite long, on days when there are several flights, you might be instructed to wait. The "main" accommodation right on the south pass is Pension Tetamanu. However, slightly friendlier options can be found at Pension Raimiti and Pension Motu Aito. Due to their remoteness, pensions need to be self-sufficient so don't expect luxury or even 24-hour electricity. Some pensions have strict booking conditions and some can bundle your stay with a dive and tour package.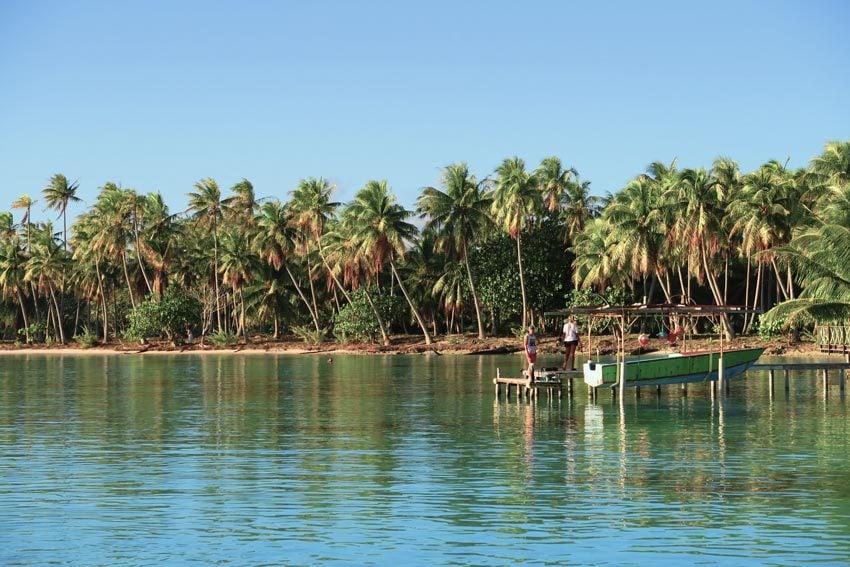 Book your dives with Dive Spirit Fakarava, who'll take you to all the secret spots in this UNESCO Biosphere Reserve. Cruise along the Ohutu Cliff and witness some of the finest coral in the south seas, drift into the lagoon faster than Superman, and explore the magical Alibaba Canyon – where sharks and other 'surprises' like to chill.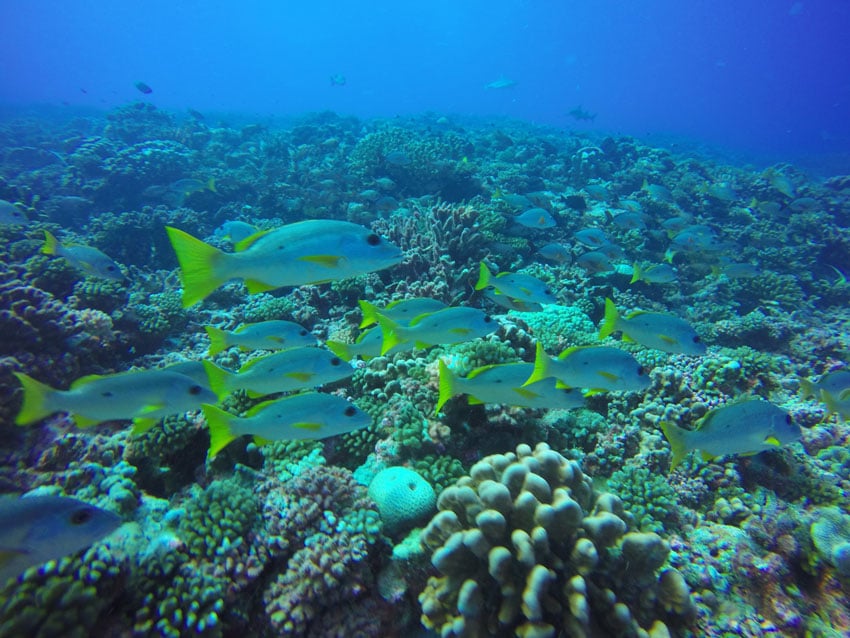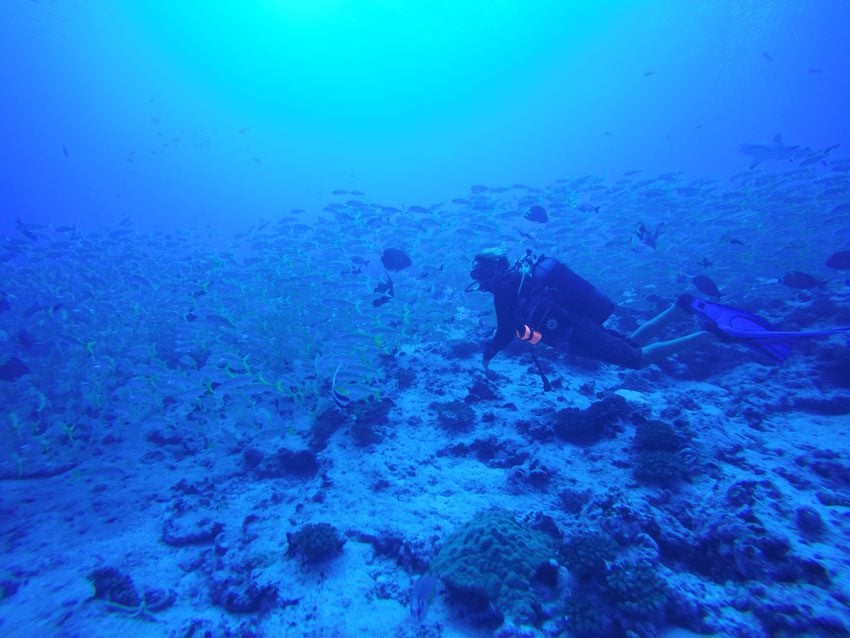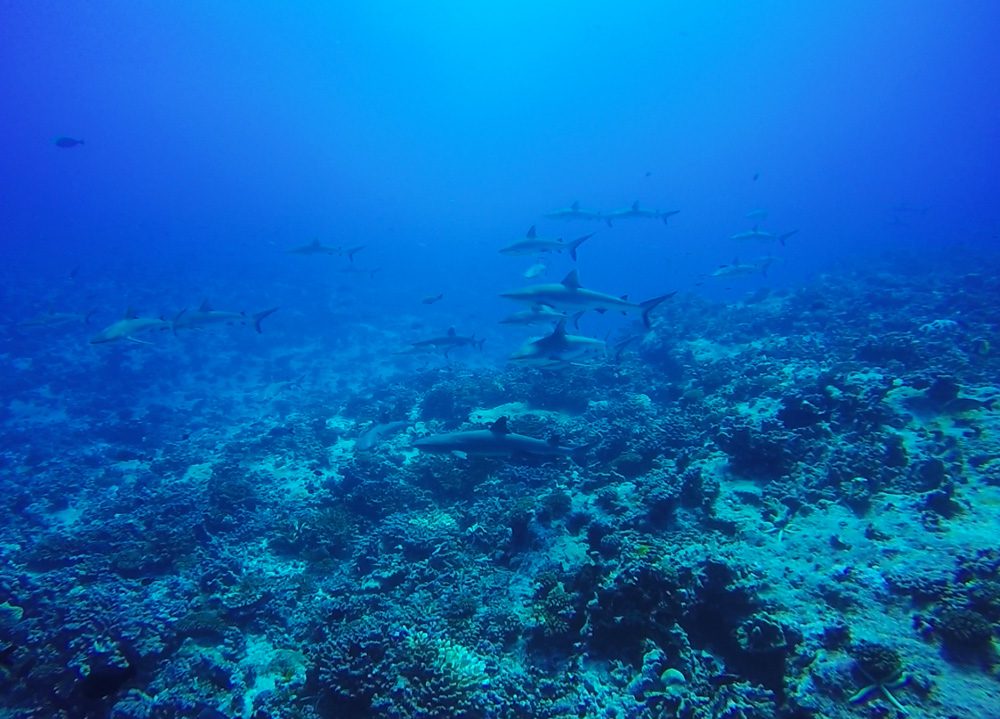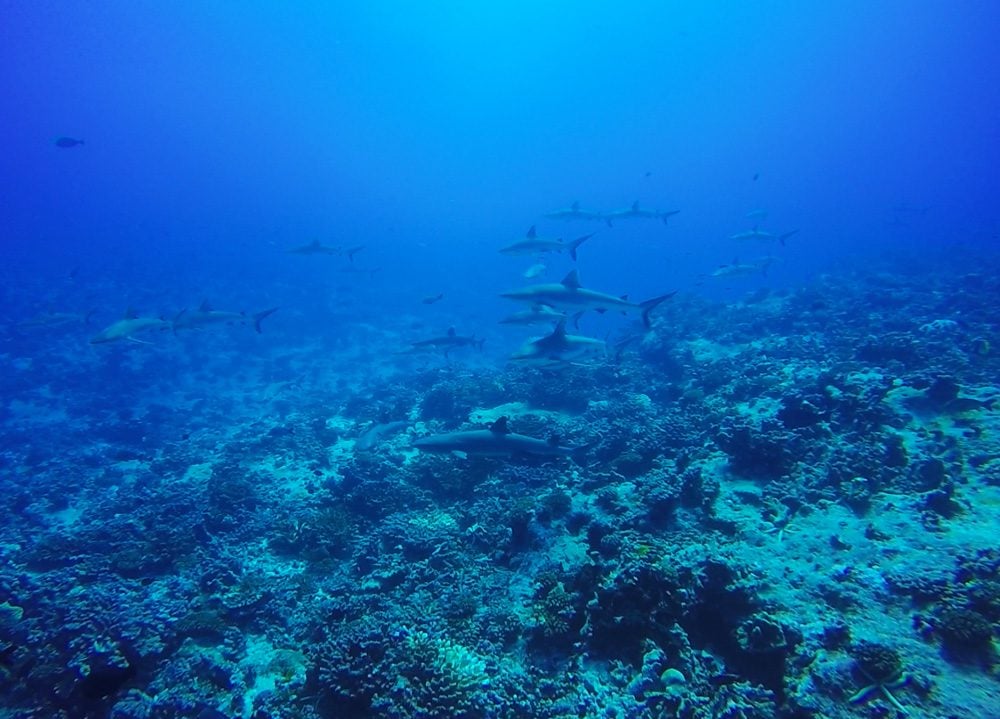 When you're not diving, grab a bike and explore the atoll. PK9 Beach is one of the prettiest you'll ever see, and it will likely be all yours for the day. If it's more beaches you're after, join a lagoon tour and visit the famous pink sand beach… that's right – pink sand!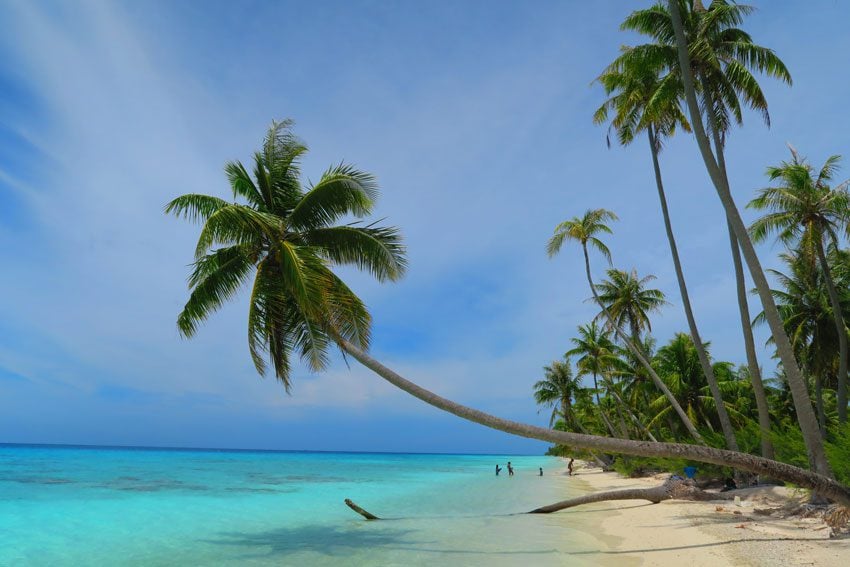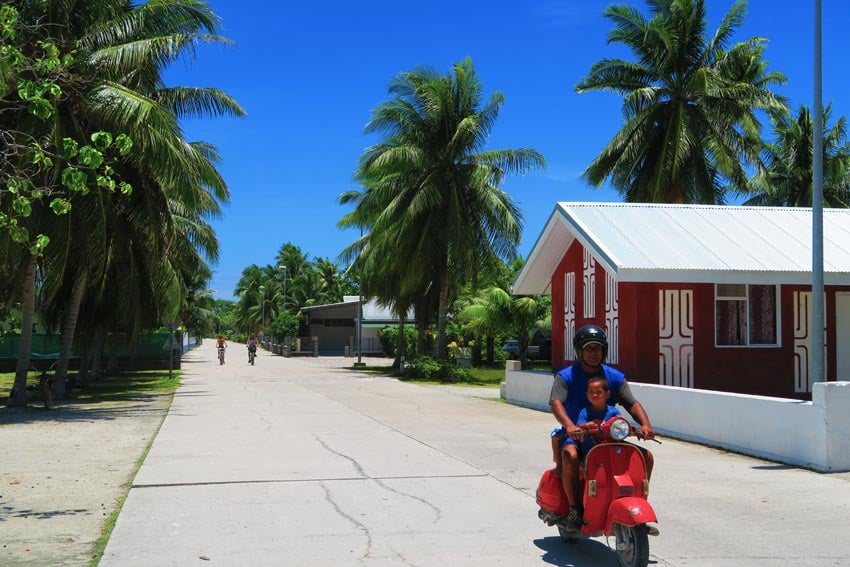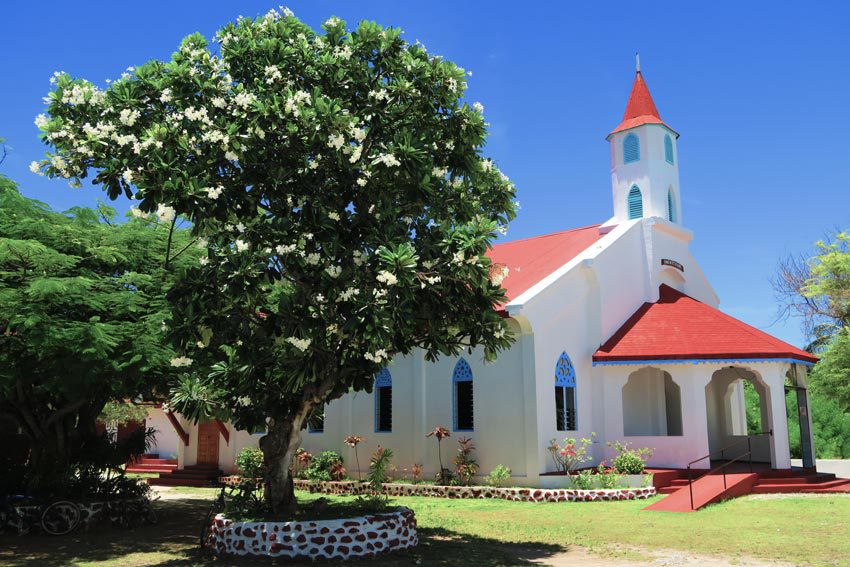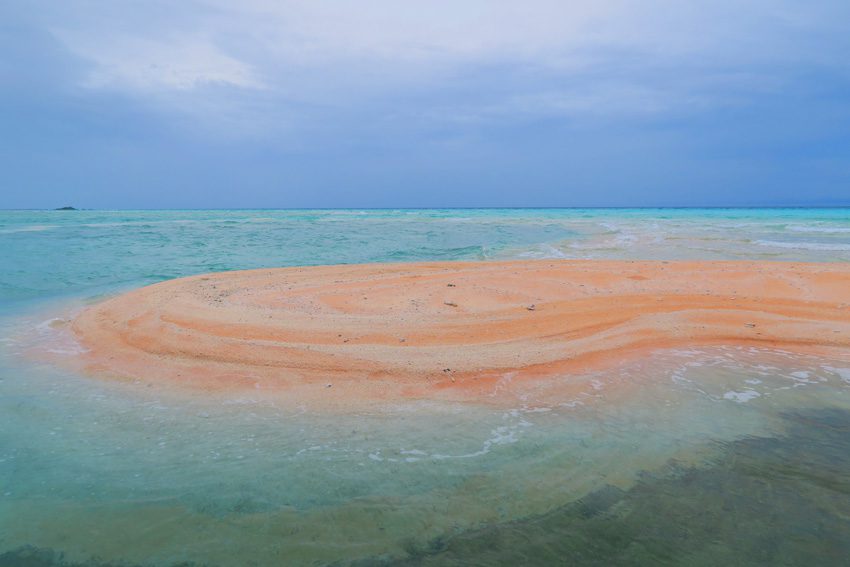 Tikehau
Meaning "peaceful landing" in the local Puamotu dialect, this is exactly what you'll get on this atoll. Much like Fakarava, Tikehau is both an ideal scuba diving destination but there's also a lot to see and do beyond diving. Even if you do not dive, you will still enjoy visiting this atoll. Tikehau boasts miles and miles of white and pink sand beaches that are relatively easy to access, either on foot, by boat, or with a kayak, its lagoon is filled with numerous attractions that everyone will enjoy, and the laid back vibe around the main village is the ideal setting for those in search of an authentic and calming experience.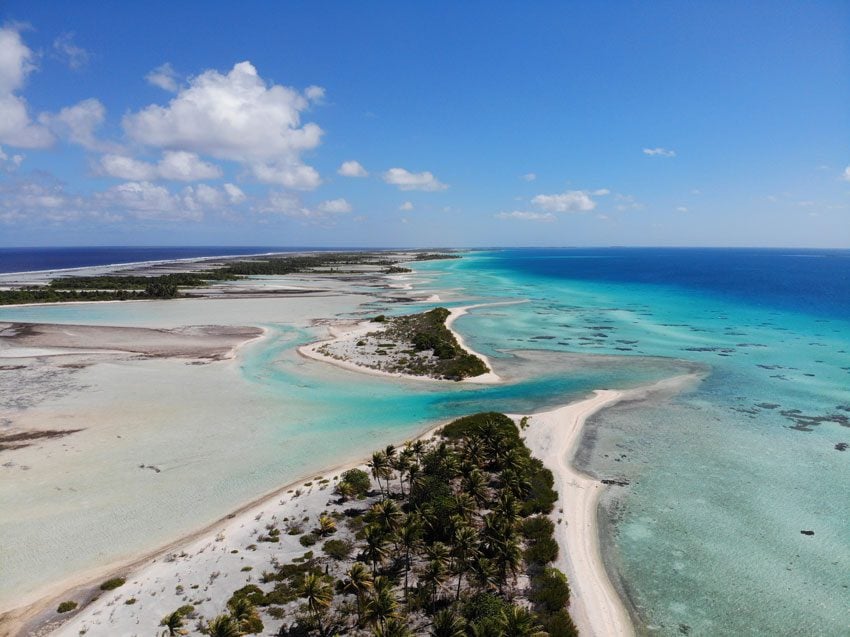 Most accommodations consist of family-owned pensions but there are a few high-end resorts on the island. If you're seeking luxury, look no further than the Pearl Beach Resort. The resort is located about 20 minutes by boat from the main village and boasts overwater bungalows (though over shallow waters). Apart from luxury in the middle of nowhere, the main appeal of the resort is its location. Guests can skip across white and pink sand motu or kayak and get lost for the day. On the other end of the airport, the Ninamu Resort is located on a private motu just 10 minutes by boat from the main village. The resort is Australian-owned and offers an all-inclusive experience.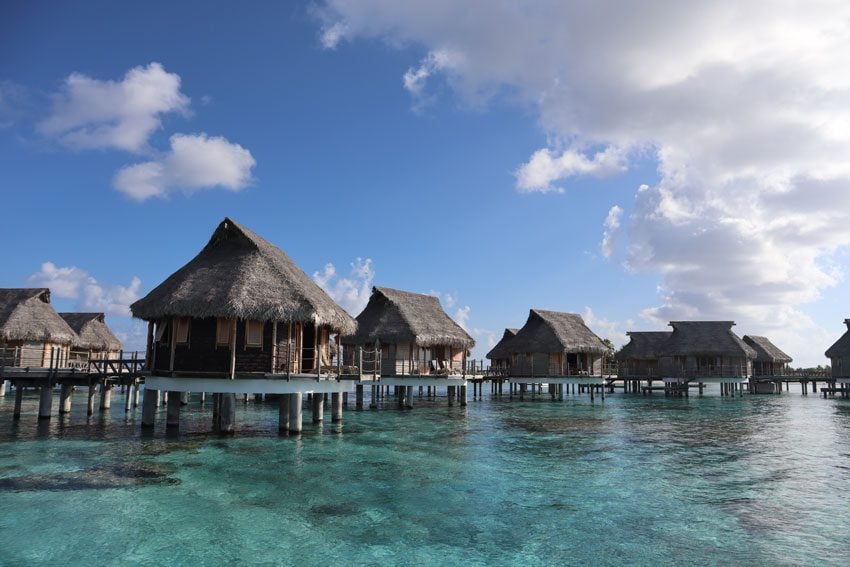 For a pension stay, Relais Royal is the best option for a high-end pension experience. It is located on a motu just across from the main village but it's not challenging to cross there and back. Next are the island's most popular pensions, clustered around a long string of white sand. Worth mentioning are Pension Hotu and especially Tikehau Village, both solid options. Other options in this cluster include Pension Justine and Pension Aito Motel Collette.
Most, if not all diving in Tikehau is done in and around Tuheiava Pass, the only way for boats to get in and out of the lagoon. It takes about 30 minutes by boat to get to and from and pass, so a two-tank dive will take almost a full day. You also need to factor in the tide, which means that on certain days, departure and return will be late.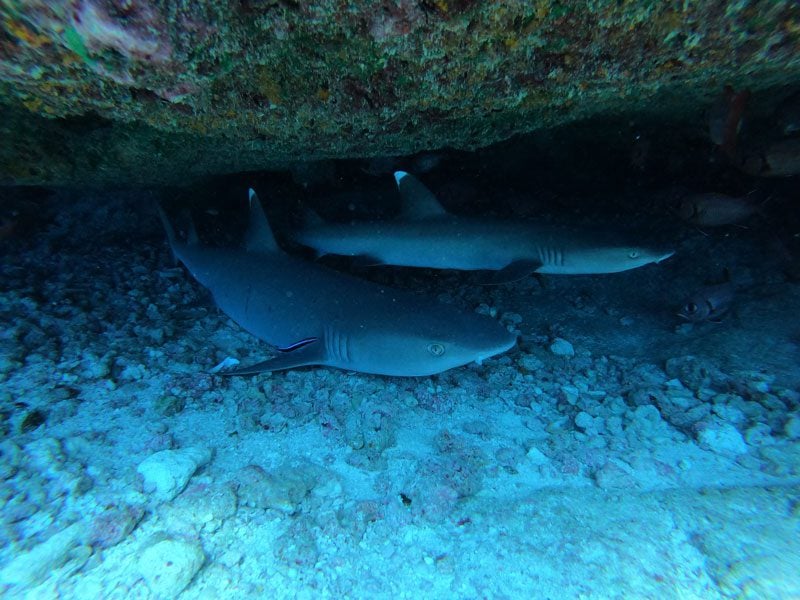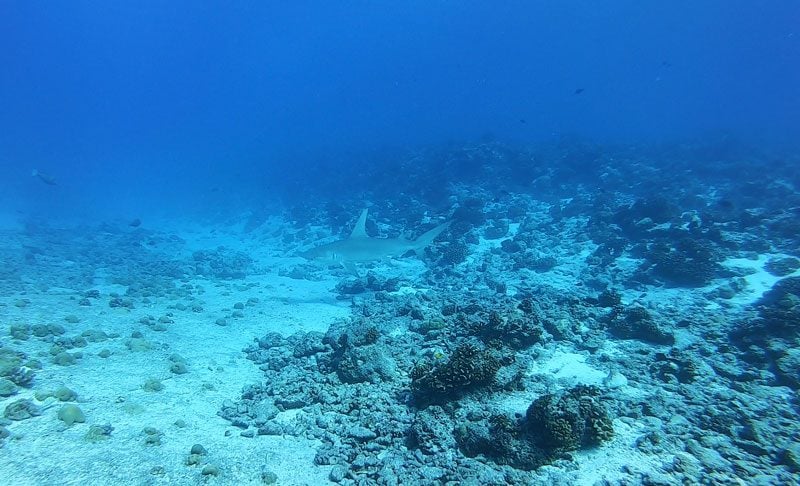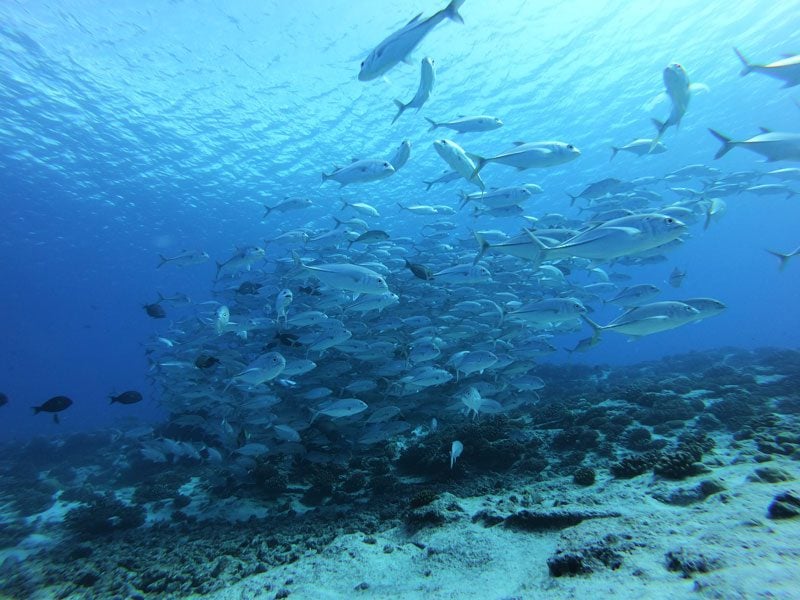 Apart from diving, circle the main motu (islet) either on foot or with a bicycle. You'll enjoy the tranquility of Tikehau and its radiating colors throughout the day. Stop at Coconut Beach and snorkel to lonely sandbanks or the neighboring motu.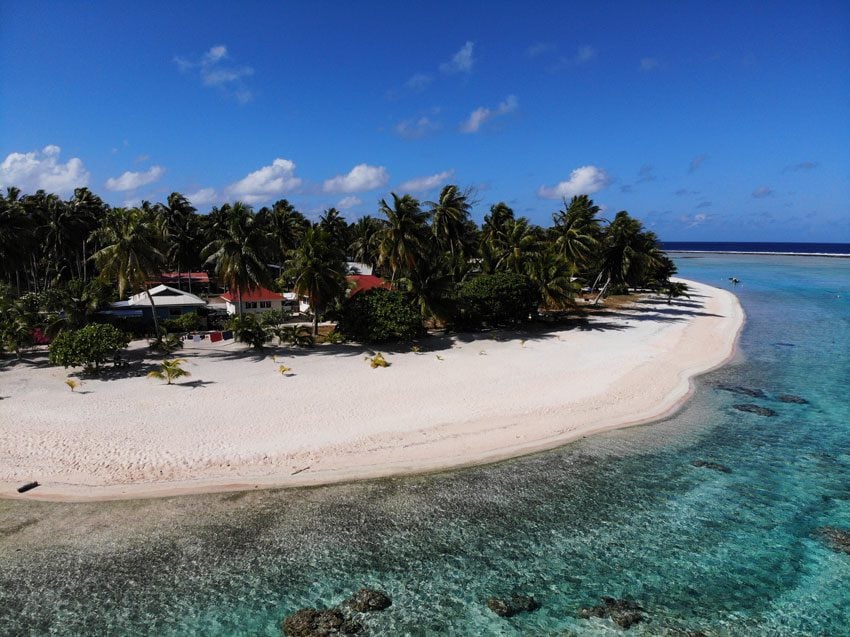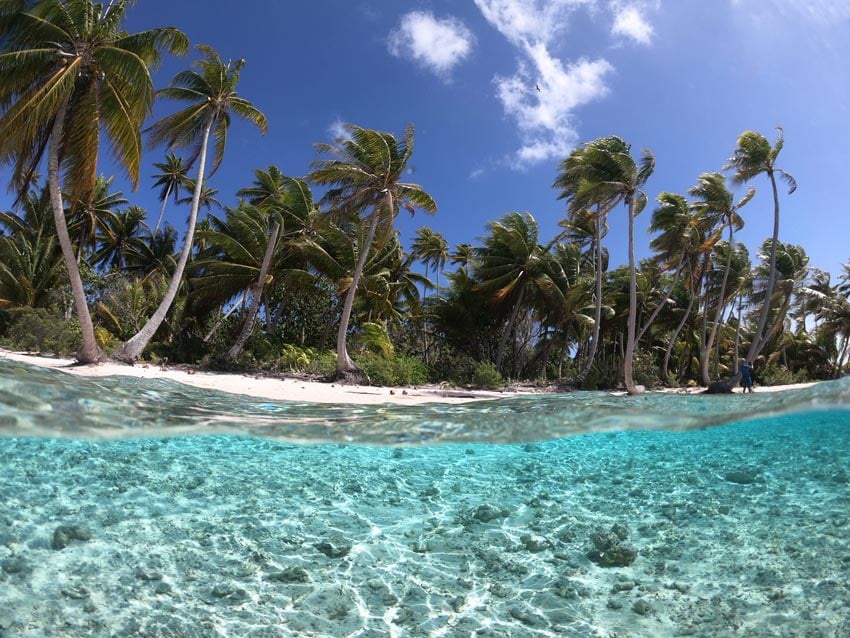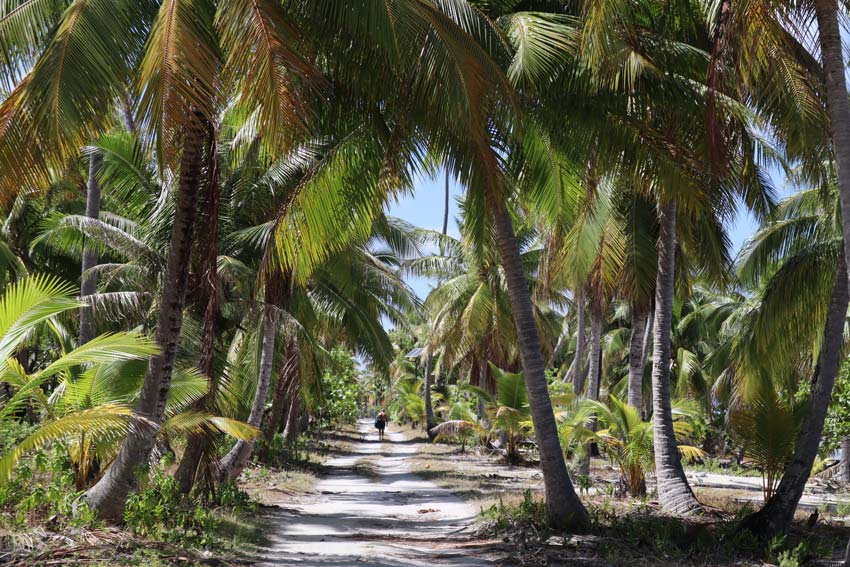 Spending a day exploring Tikehau's lagoon is simply a must. The tour begins with a visit to the manta ray cleaning station, a tiny islet in the middle of the lagoon that used to house a pearl farm. Under the water, giant manta rays gather every morning to get cleaned before "heading to work" by small fish that feed off the parasites on the manta's skin. The tour then swings to "bird island", where you'll be able to get super close to birds nesting in the trees. For lunch, you'll head to the famous pink sand beaches. This is an experience you'll never forget, where all of your tropical dreams finally come true.